The 7 Best Coffee Shops in Santorini
Santorini boasts the most amazing sunrises and sunsets you might ever see. The perfect way to start your day on this dream island is with a cup of your favourite coffee in Santorini as you watch the sun rise over the sea.
These are the seven best places for coffee (and sunrises!) in Santorini.
Best places for coffee in Santorini, How do these rankings work?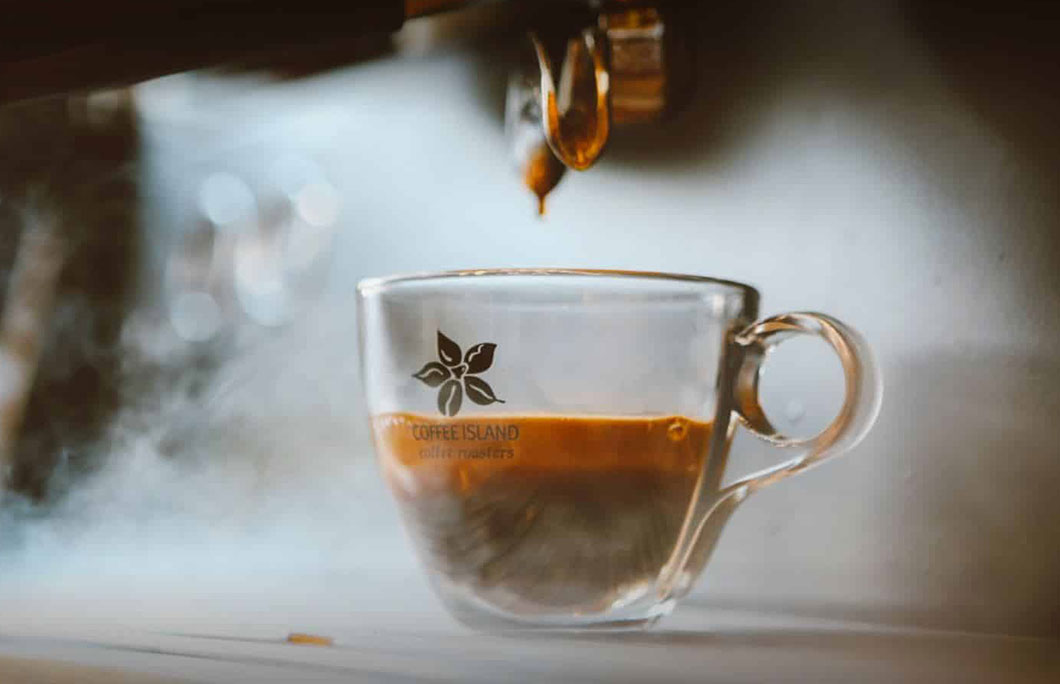 1. Coffee Island
Coffee Island has become one of Santorini's most popular coffee shops. Their knowledgeable baristas coupled with their wide range of coffees that are perfectly made, have given them a great reputation on this island.
Whatever your coffee fancy, ask for it here and they will make it exactly to your liking.
---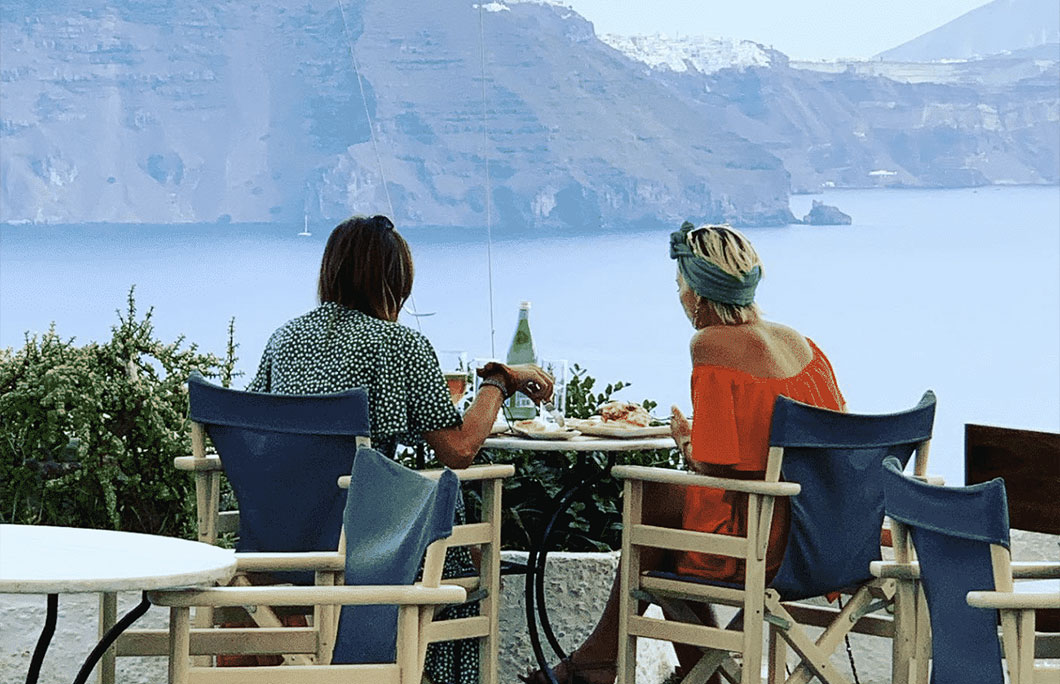 2. 218 cafe
Perched on a cliff, overlooking the volcanic caldera, 218 Cafe has one of the best views in Santorini. Known mostly for its colourful variety of food, this pretty spot also serves up some really good coffee. Enjoy a world-famous sunset view while sipping on your beverage.
---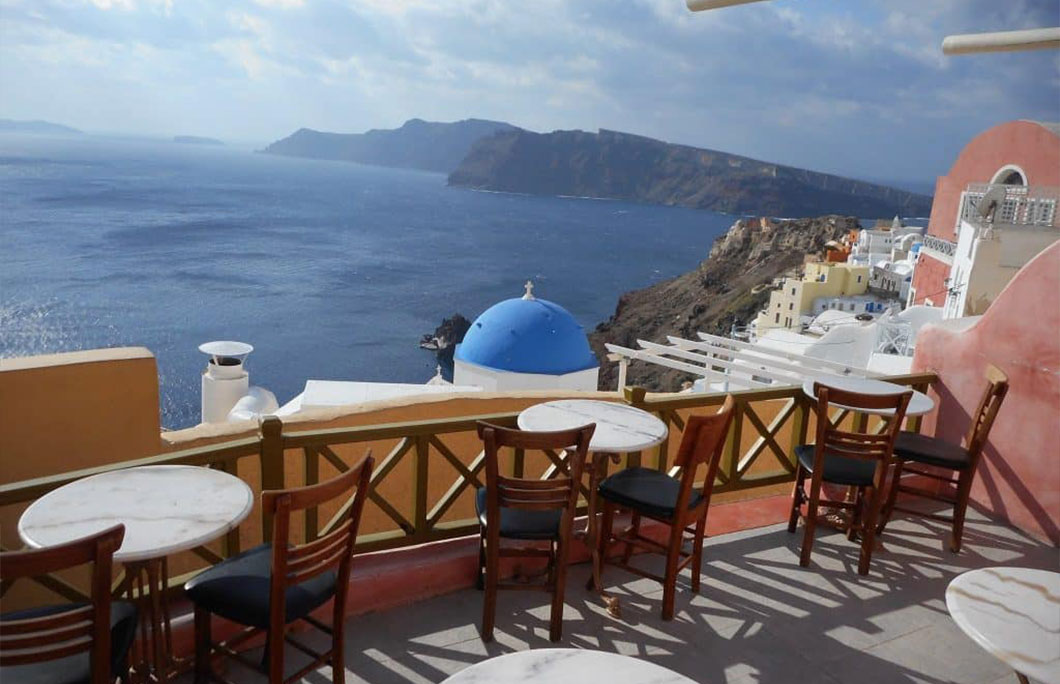 3. Melenio Cafe
Melenio Cafe has made a name for itself on Santorini as a go-to place for their sweets as well as their coffee. Start your day with both on their terrace and make sure you come with someone since their sign proudly says, "No, we don't have Wi-Fi, talk to each other!"
Start your day off right at Melenio Cafe with a Greek coffee and a Greek treat, Baklava.
---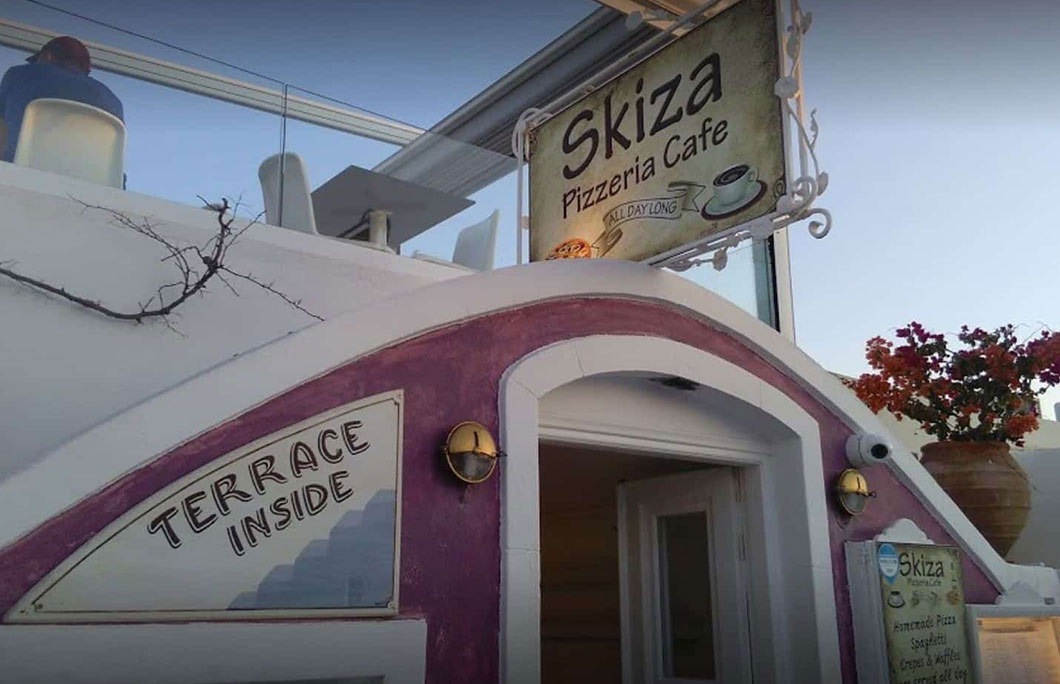 4. Skiza Cafe
Skiza Cafe is a two-floor cafeteria type of cafe in Santorini that offers great patio seating on either floor. The lower floor sells Greek treats such as pastries, desserts and great coffees.
Grab your Greek coffee along with a snack and make your way upstairs to have a seat on their outdoor patio, as you enjoy the view with your coffee.
---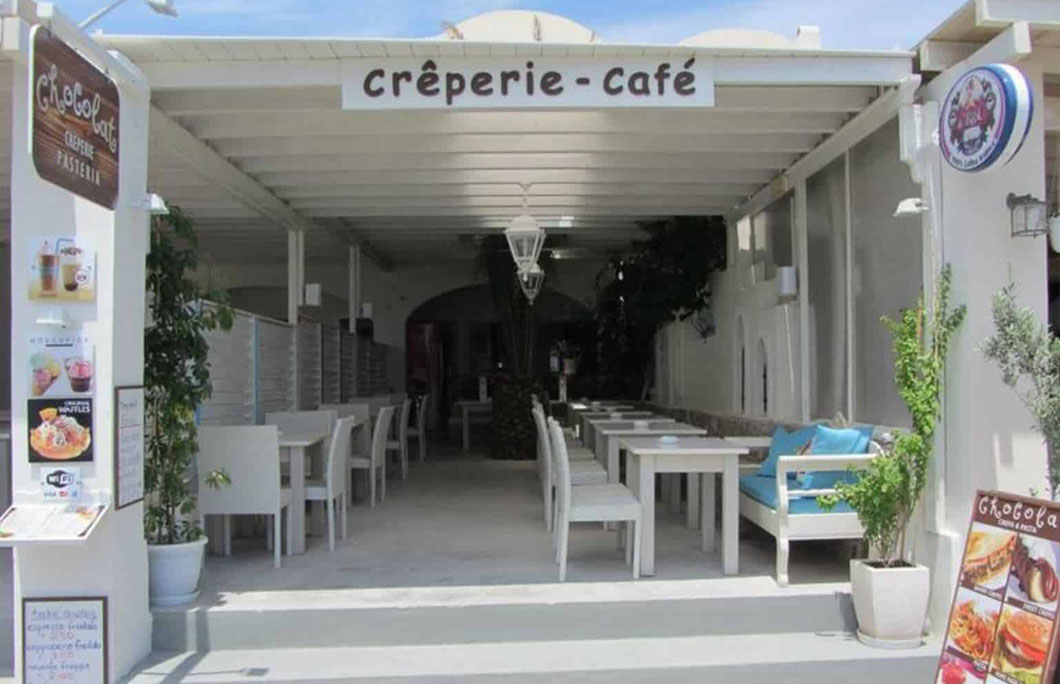 5. "Chocolat" Creperie – Pasteria – Cafe
Chocolat Creperie is known for exactly just that, their chocolate crepes. But they also make some delicious coffees to go with that crepe and they do it with one of the best views in town: on the beach.
If you have a sweet tooth, start your day off with a chocolate Nutella crepe and wash it down with your favourite cup of coffee here.
---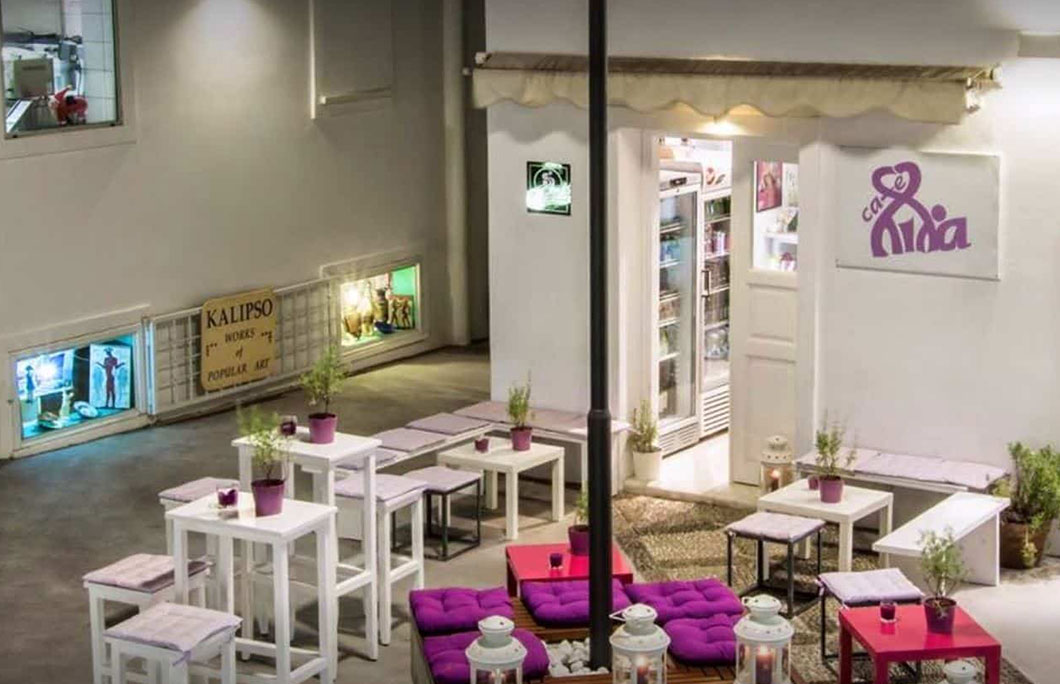 6. Lila Cafe
Lila Cafe is a cosy and friendly cafe located in central Santorini, Fira. It too, is also known for their coffee and sweet Greek treats.
Order one of their crepes or cakes and pair it with a Greek coffee in the morning. Coffee here is rich and strong. The perfect way to start your day in Santorini!
---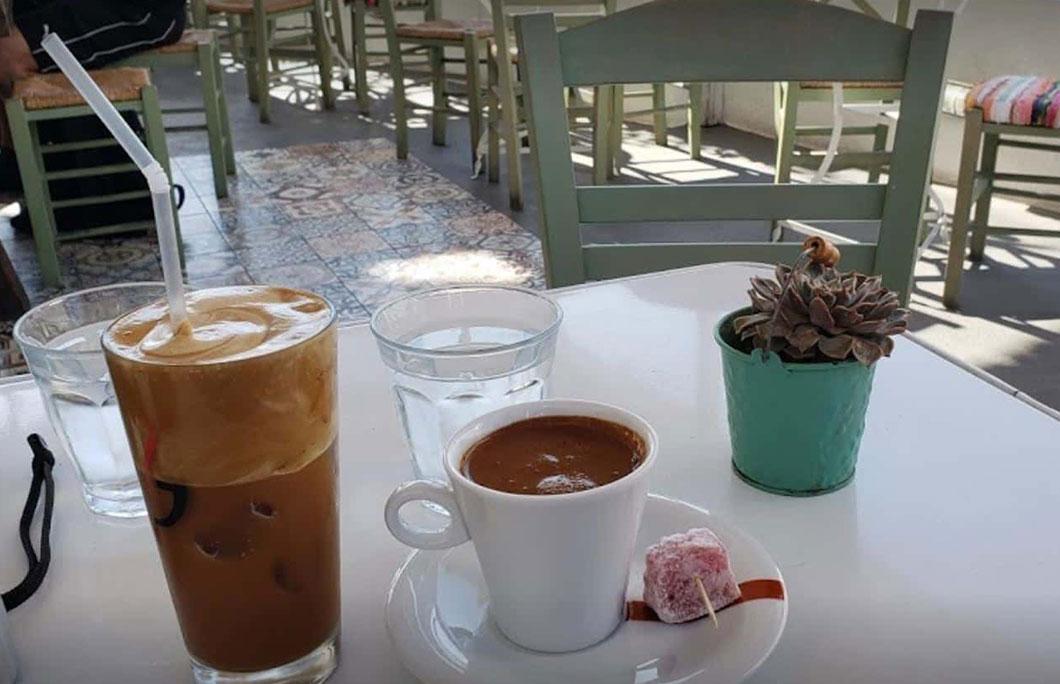 7. Akrothiri (Bistro Cafe & Cocktail Bar)
Akrothiri Cafe is located all the way at the southern tip of Santorini and this part is often overlooked. But it shouldn't, because they make some of the best coffees at this charming cafe that turns into a cocktail bar at night.
If you're starting your day in Akrotiri, come for an espresso and enjoy it outside on their cute patio area.
---