Enjoy Travel Supplier Awards
During arguably the most difficult year in our lifetime for the travel industry, at EnjoyTravel.com we are delighted to announce our 2021 supplier awards. Whether for providing an outstanding service generally, doing something innovative during Covid or developing and expanding into new markets, our chosen suppliers have excelled and made us proud to be in partnership together.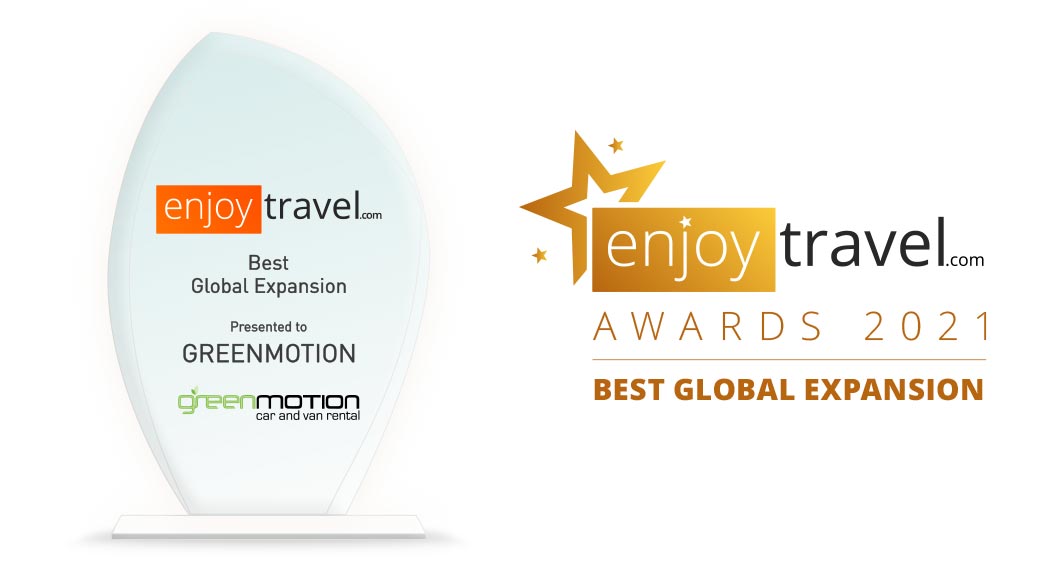 Best Global Expansion - GreenMotion
Taking a car rental brand and making it work in other countries is a hard task however Green Motion has done just that and expanded into a huge number of countries in a short space of time, not only are they in most of the major European destinations but they are now focussing efforts in growing the brand and network in the USA, Australia, New Zealand, South Africa and many more. EnjoyTravel customer can take advantage of using the same brand, same quality worldwide making their choice of rental easier.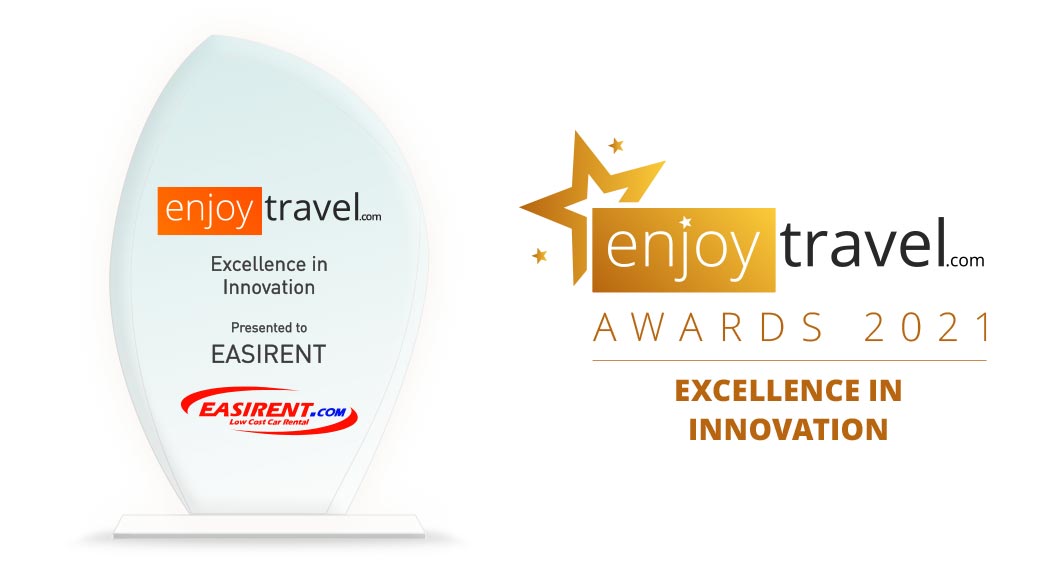 Excellence in Innovation - EasiRent
EasiRent with their brand CityCar were quick to make changes to their collection process when the pandemic hit the UK and supplied EnjoyTravel customers with a contactless collection option. The quick implementation of collection key boxes in major locations around London including Bayswater, Marble Arch and Fulham Broadway saw a huge increase in customer confidence during the pandemic and great customer feedback.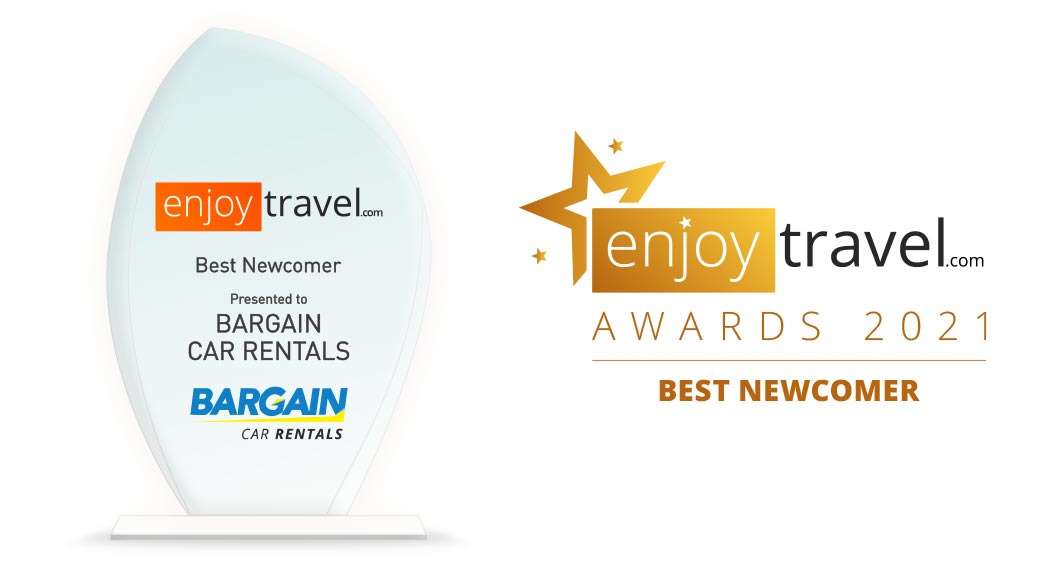 Best Newcomer - Bargain Car Rental
Bargain Car Rental in Australia joined the network of suppliers on EnjoyTravel and quickly became a customer favourite with great pricing coupled with great customer service. With EnjoyTravel's increase in volumes for the Australian market and more freedom for travel due to the way Australia managed the COVID outbreak we needed a trusted supplier and we finally put the deal in place to allow customers to book their Australian car rental via our website.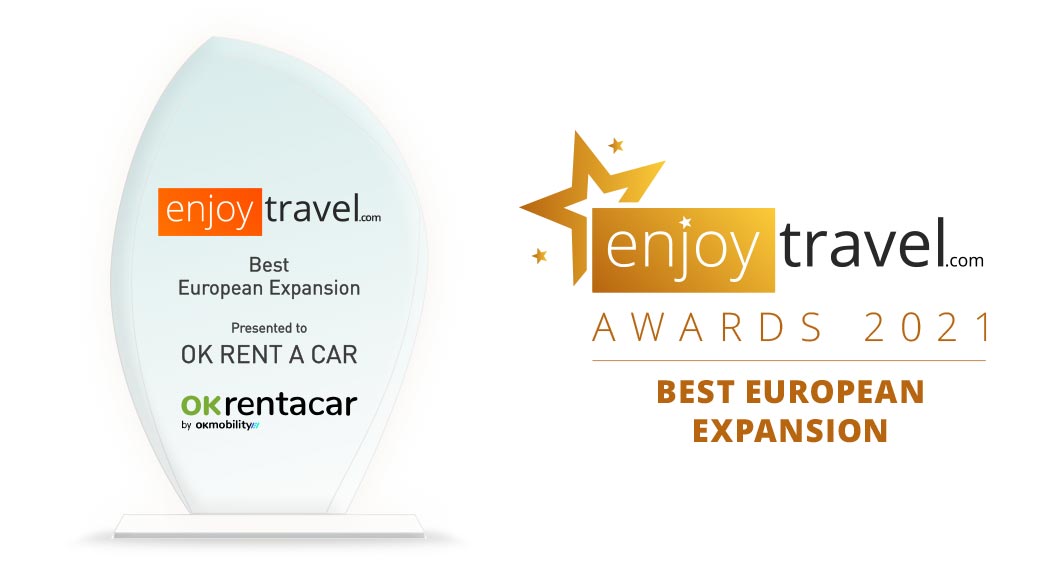 Best European Expansion - OK Rentacar by OK Mobility
Ok Rentacar by OK mobility took this award for growing their network in Europe and adding in some very interesting location for EnjoyTravel customers. Their expansion helped provide our customers with more choice in Greece and Italy but more impressive was their opening in Munich Airport and plans for future growth in Germany and other location that are predominantly only serviced by the large multinationals.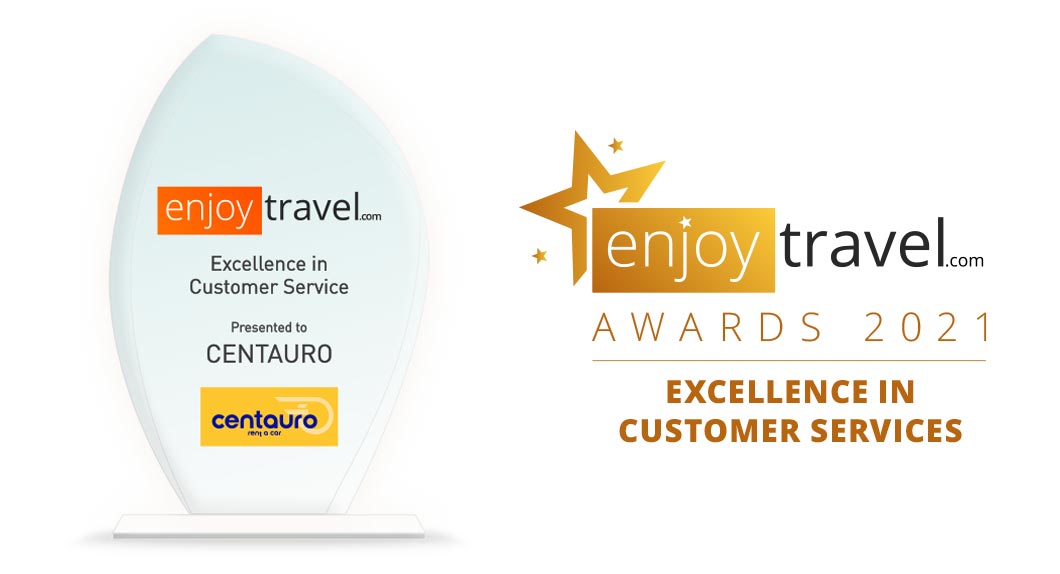 Excellence in Customer Service - Centauro
As a long-standing partner of EnjoyTravel we are pleased to see that Centauro continued their fantastic customer service throughout all locations regardless of their fast growth into new markets. Originating in Spain they have been able to replicate their high level of service into car rental in Greece, Italy and Portugal showing that the company has an imbedded ethos of providing a great experience for the customer.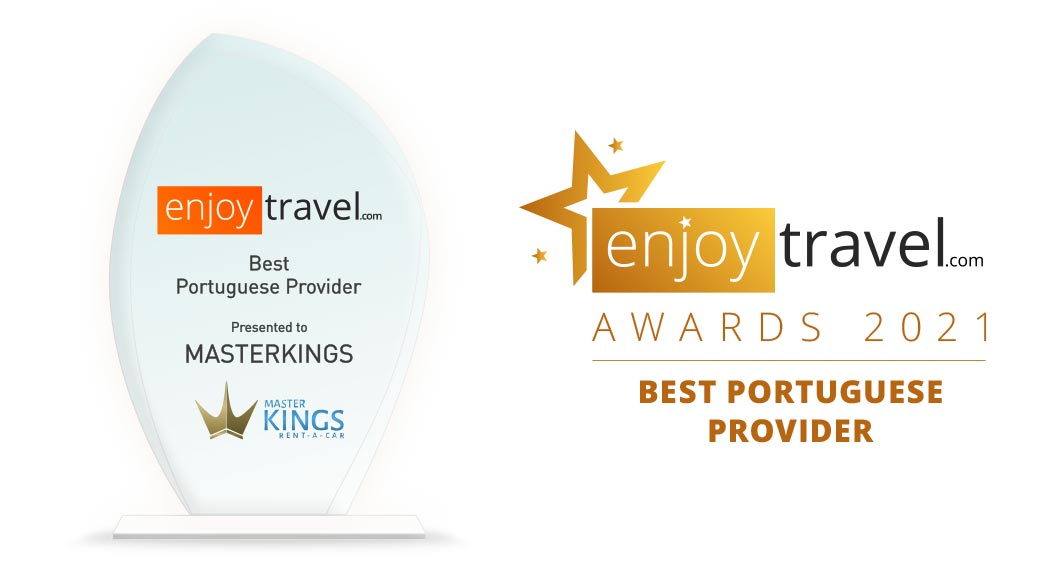 Best Portuguese Supplier - Masterkings
Over 10 years ago EnjoyTravel (then Enjoy Car Hire) started to work with Masterkings based in Faro, Portugal and year on year we have had great service, growth and trust as partner. Masterkings are highly rated by customers visiting the Algarve and they have the accolade as the Portuguese car rental provider with the most repeat customers, once customers book with them they rarely book with anyone else in the future.