The 7 Most Instagrammable Beach Clubs In Europe
The days of sippin' on cocktails by the pool with a DJ blasting tunes seem pretty far away… But this new list of the most Instagrammable beach clubs in Europe has us craving a glam day by the pool. Pour Moi looked at which beach clubs are the most popular on Instagram, with the top spots including beach clubs in Mykonos, Marbella and Ibiza.
Now that some (socially distanced) summer holidays are back on, and beach clubs are starting to open up again, you can add these places to your list…
Most Instagrammable Beach Clubs in Europe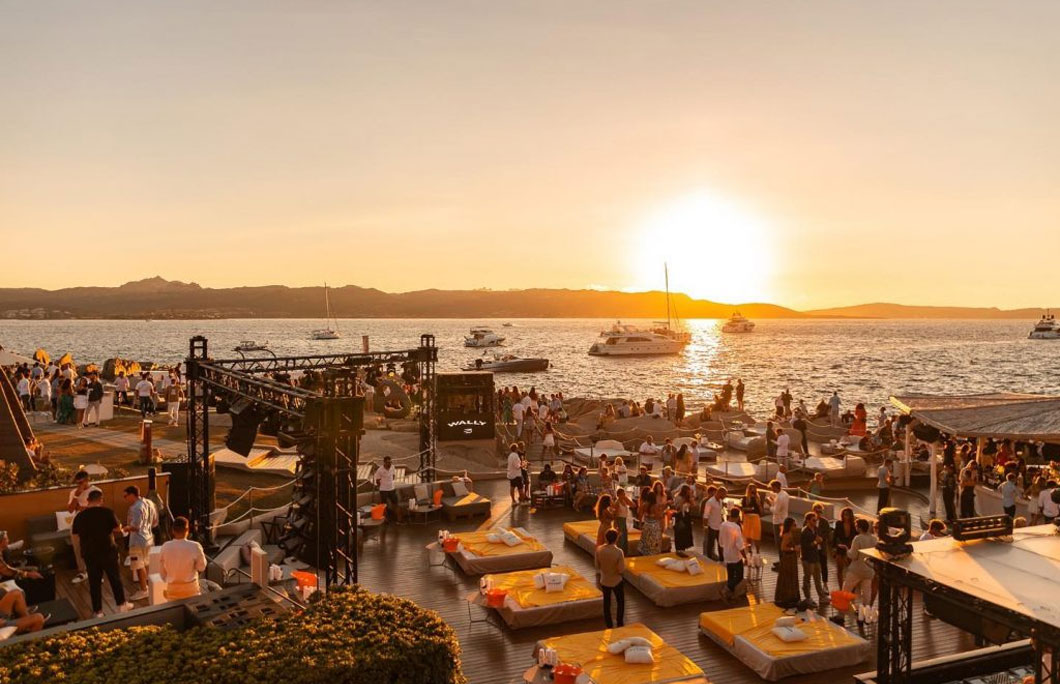 1. Phi Beach, Sardinia, Italy
Nestled in the rocks lining a stunning coastline on Sardinia's north coast, Phi Beach is renowned for its relaxed atmosphere and incredible location. From lunch through to dinner, drinks and a night time party, it's the perfect spot for fine food, luxurious settings and plenty of fun. But it's the dazzling sunsets that really earn this club its high place on the most Instagrammed list.
---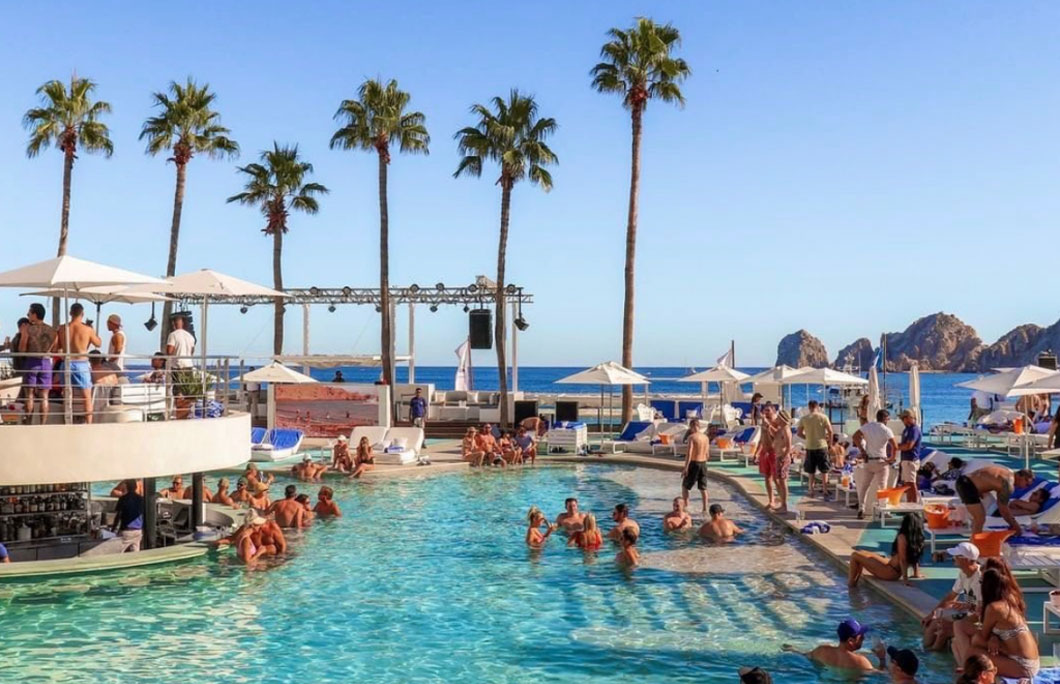 2. Blue Marlin, Ibiza, Spain
Ibiza was bound to feature on a top beach clubs list! Blue Marlin, situated in one of the most picturesque corners of the island, is the most Instagrammed of the island's offerings. It has fine cocktails, comfy sea-side day beds and a host of beautiful people. The food here is particularly great too. And, Ibiza being Ibiza, the parties are epic, drawing an incredible line up of DJs and performers, like Pete Tong, Yousef and Peggy Ghou.
---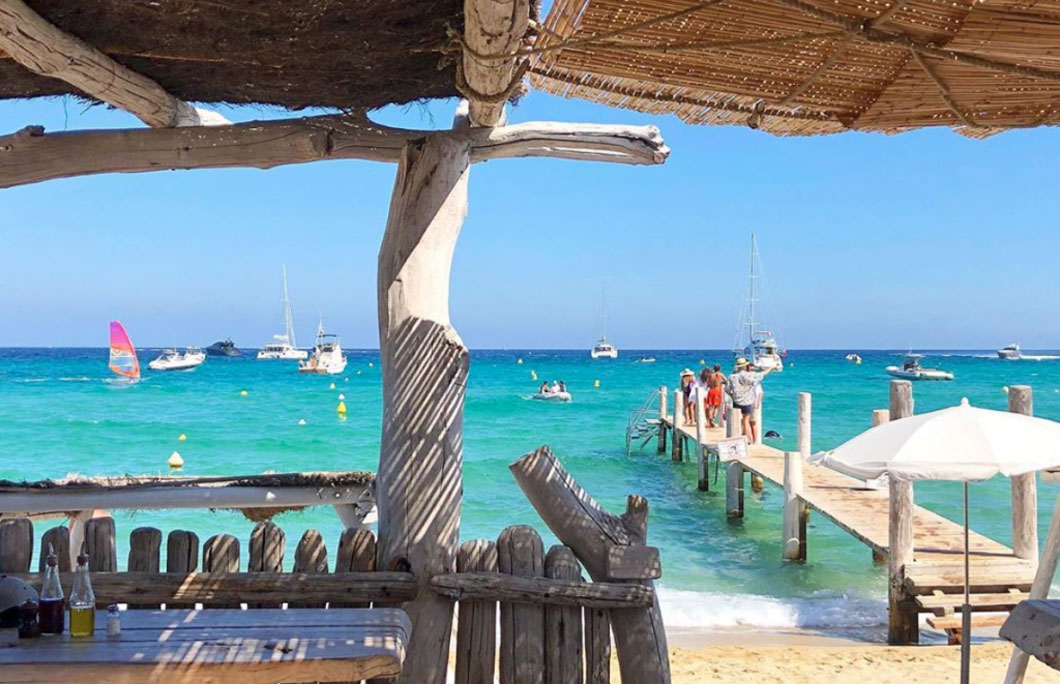 3. Le Club 55, St Tropez, France
Located in one of the most iconic and prestigious areas of Southern France, Le Club 55 is famous as a hangout for the rich and famous in Saint Tropez. A beach-side restaurant offering loungers, drinks and dining. Le Club 55 even provides a chic bazaar-style boutique for picking up some suave essentials. This high-class establishment draws A-listers from all over the world, such as Leonardo DiCaprio and Elton John.
---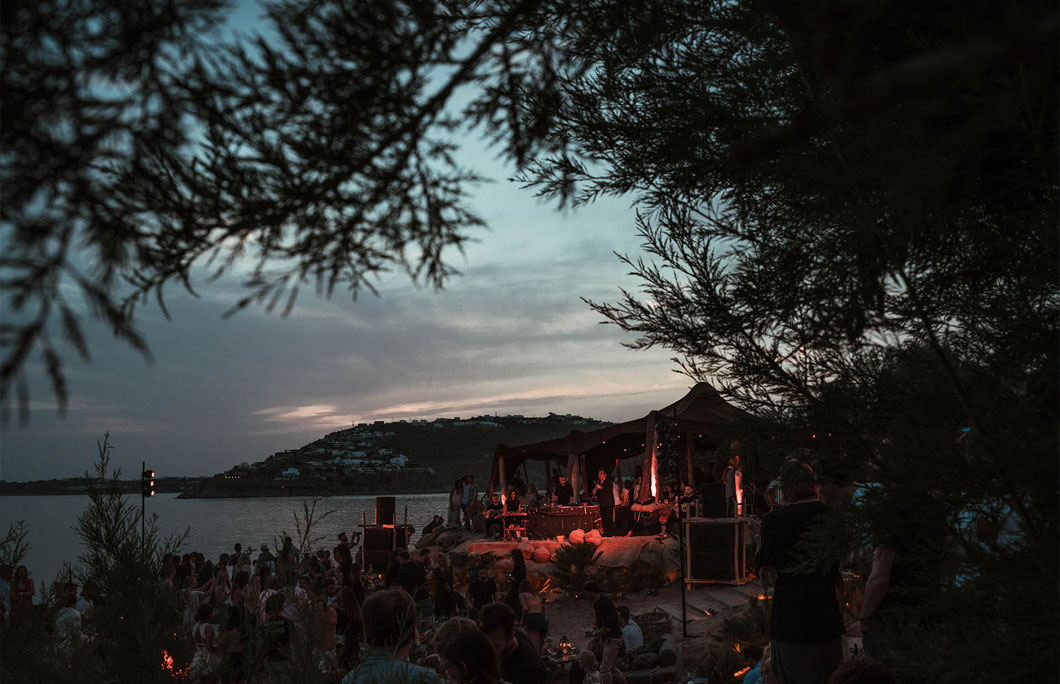 4. Scorpios, Mykonos, Greece
Scorpios is considered by many to be the best beach club on Mykonos, with a bohemian aesthetic overlooking clear blue seas. Perfect for both day and night, you can lie on a sunbed or cabana, dine on tapas, or take part in the famous Sunset Music Ritual. This is when the music picks up, the bonfires get lit and the dancing starts in earnest. When it comes to must-visit beach clubs, put this on your list.
---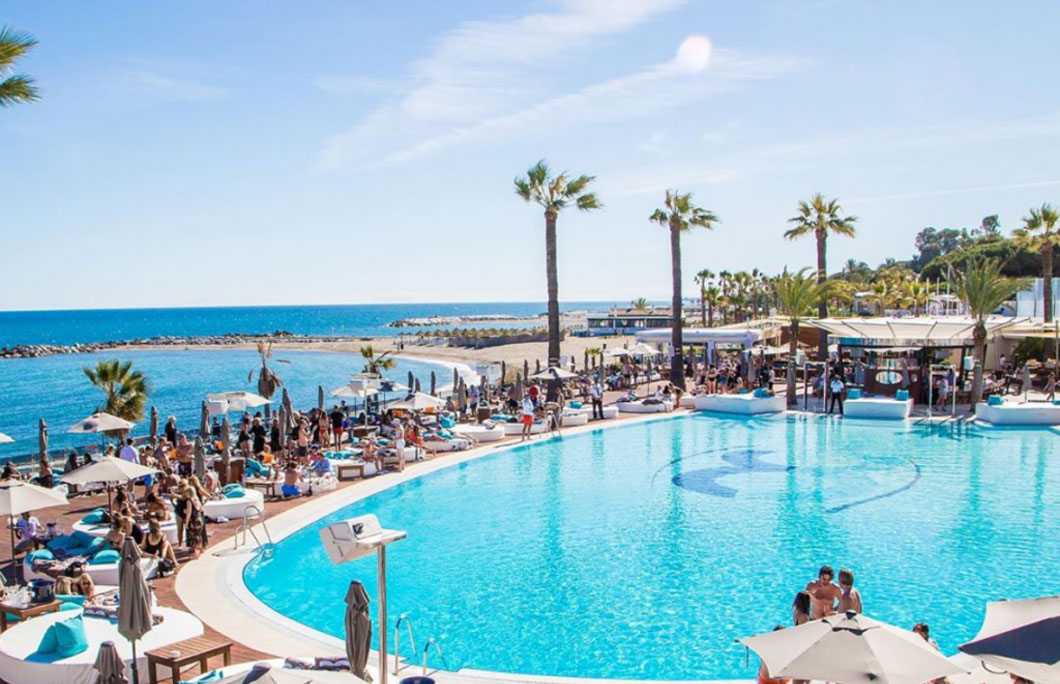 5. Ocean Club Marbella, Marbella, Spain
Visitors to Ocean Club Marbella can enjoy a serene beachside location. There's cool blue swimming pool, panoramic views, live DJ and more sun loungers, day beds and cabanas than you can shake a cocktail stirrer at. This exclusive spot sure knows how to dial up the party from day to night. It offers some of the most hotly-anticipated events on the island. While the premium drinks and delicious food are flowing, you'll find stylish dancers and party-goers strutting and posing around the pool.
---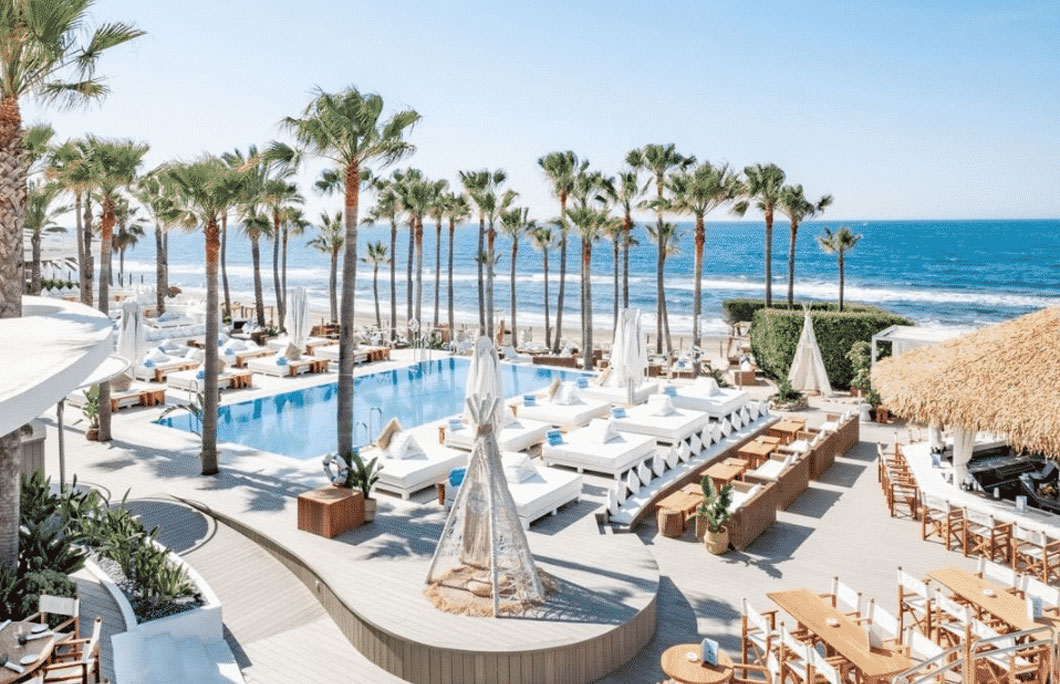 6. Nikki Beach Marbella, Marbella, Spain
Want to combine your beach club experience with champagne tastings, daytime dancing and lavish lunches? Well then Nikki Beach Marbella is the club for you. There's a terrace overlooking the white sand beach, and a gorgeous pool surrounded by loungers, daybeds and cabanas. Nikki Beach also doesn't skimp on the night time party vibes… Expect to be doused in champagne as the revelling inevitably spills out onto the beach throughout the evening.
---
7. Noa Beach Club, Novalja, Croatia
This famous beach club on Zrac beach is fully outdoors on a huge platform above the sea, with two floors, and ladders that lead directly to the water. There's also cute nets hanging above the sea that you lounge on. This is where the true partiers come in Croatia. Noa Beach Club has 11 bars, yacht berths and docking area, VIP areas, lounge chairs, pool, massage tables and so much more. You won't want to leave…
---