The 50 Best Coffee Shops In The World
With most of the world now out of lockdown, we can wave goodbye to takeaway cappuccinos and say hello to long, leisurely mornings holed up in a cosy coffee shop. The third wave of coffee has hit nearly every corner of the globe – and people are obsessed. We know as well as anyone that finding the perfect cup of joe when travelling is as essential as a good meal, bar or hotel so to help lend a helping hand we've scoured the globe for the best coffee shops. Now in its third year, you'll find some old favourites as well as new up-and-coming joints promising the perfect caffeine fix. So, without further ado, here are the 50 best coffee shops in the world in 2022.
The Best Coffee Shops In The World 2022, How do these rankings work?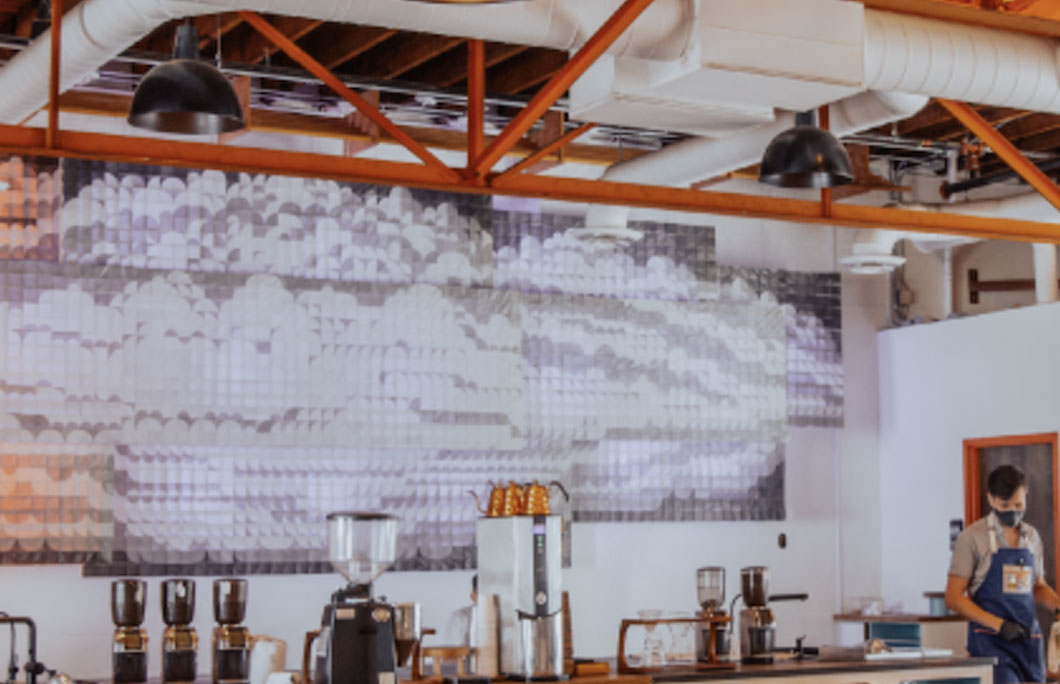 50. Barista Parlor – Nashville, Tennessee, USA
With outposts in East Nashville, the Gulch and Germantown, Barista Parlor is undeniably one of Nashville's favourite places to grab a coffee. Interiors are stylish, but simple, giving centre stage to that steaming cup of coffee. Baristas take their coffee craft seriously here, using ethically sourced roasts. As well as drip coffee, espressos and tea, there's a range of speciality drinks to choose from too.
---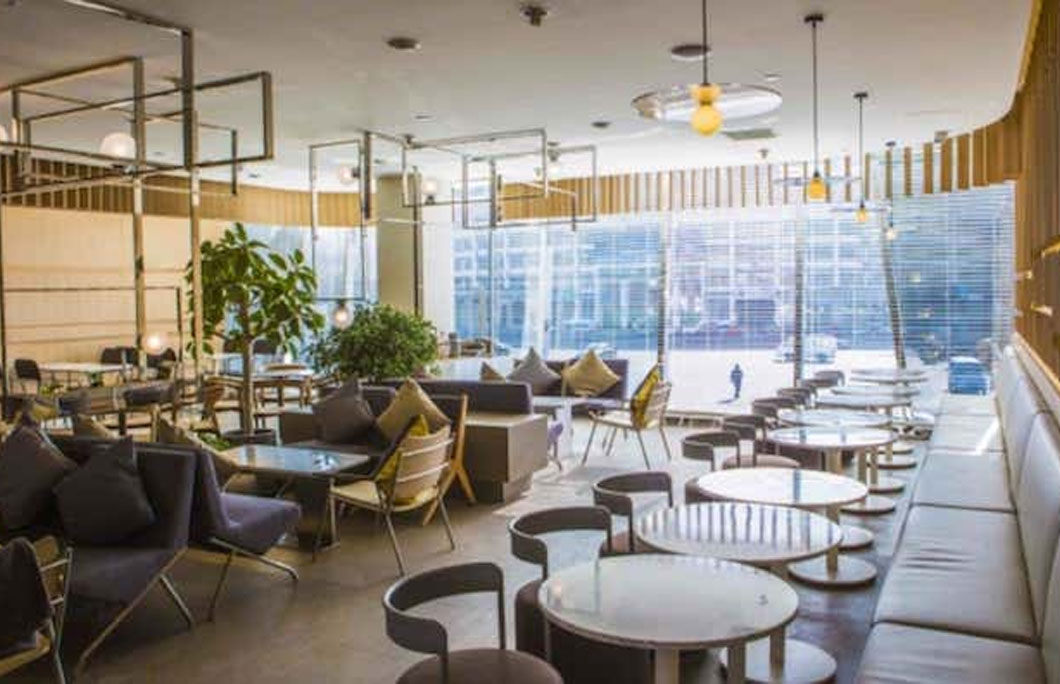 49. Bracket Coffee – Beijing, China
Bracket Coffee has quickly risen through the ranks and become one of Beijing's hottest coffee spots. With a chic interior and a cosy rooftop patio perfect for balmy summer months, this shop also makes some of the best coffees in town, thanks to beans from as far away as South America. They are more known for their speciality coffees too, so give a latte a try here.
---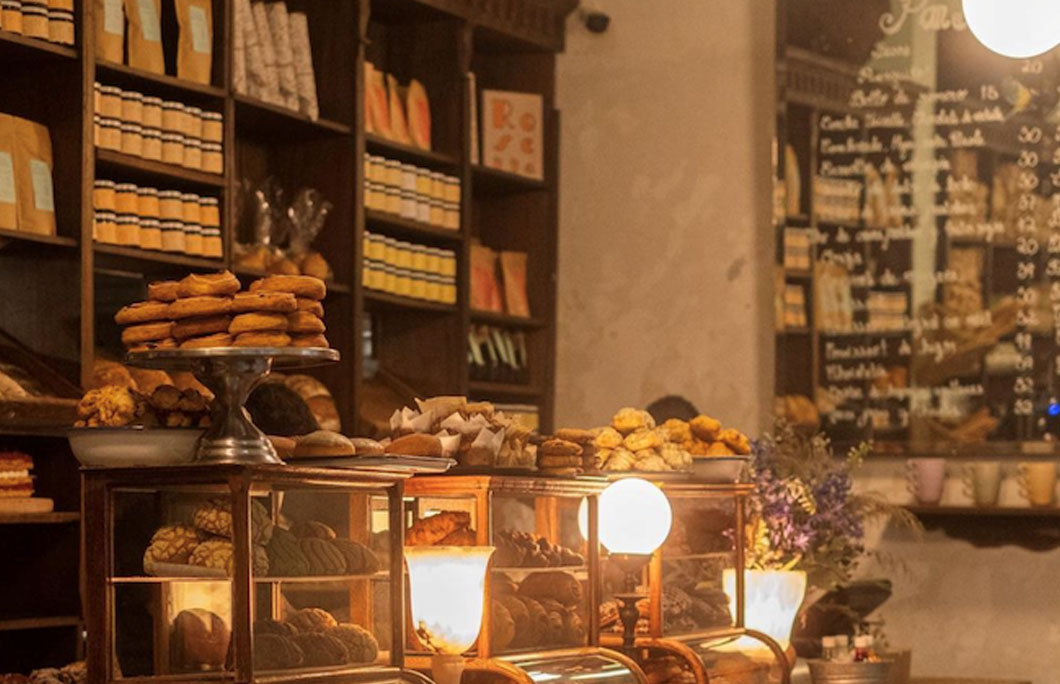 48. Panaderia Rosetta – Mexico City, Mexico
The coffee at Panaderia Rosetta is rich, deep and deliciously consistent. Don't stop at the coffee though, they're renowned for their sweet treats and baked goods here. Pick up a guava and ricotta Danish pastry or a sweet concha and enjoy it with a Café De Olla (infused with cinnamon).
---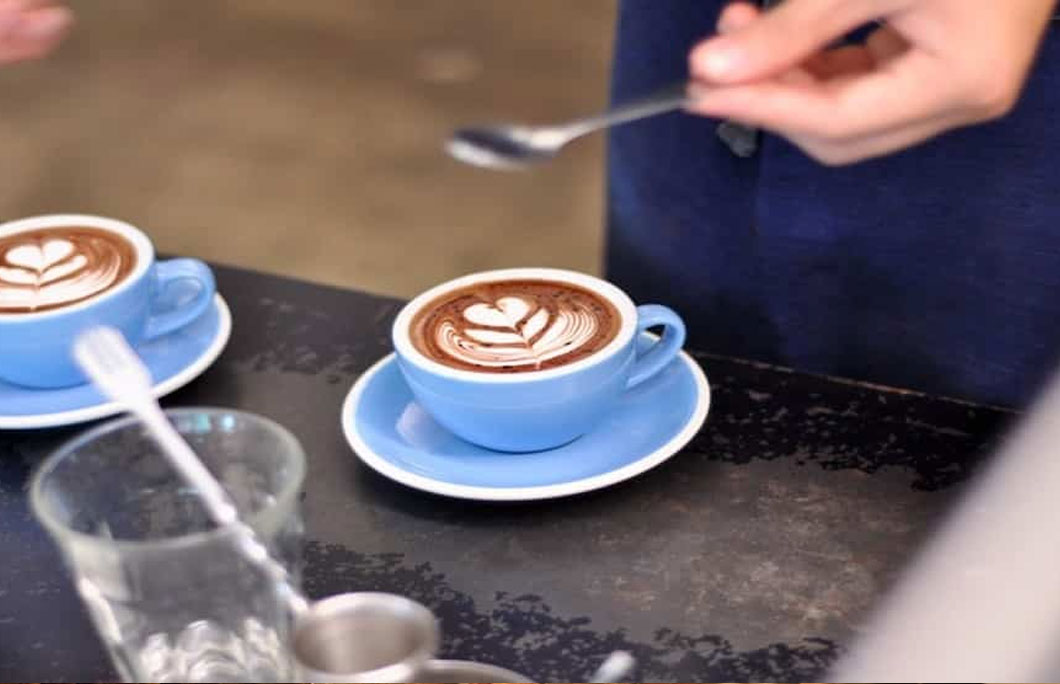 47.Yardstick – Manila, The Philippines
You'll be hard-pressed to find anyone more passionate about coffee and improving the whole coffee scene in the city than the folks in Yardstick. There are some wonderful treats to be enjoyed alongside steaming cups of coffee too, like their famous Salted Caramel and Lemon Curd waffle.
---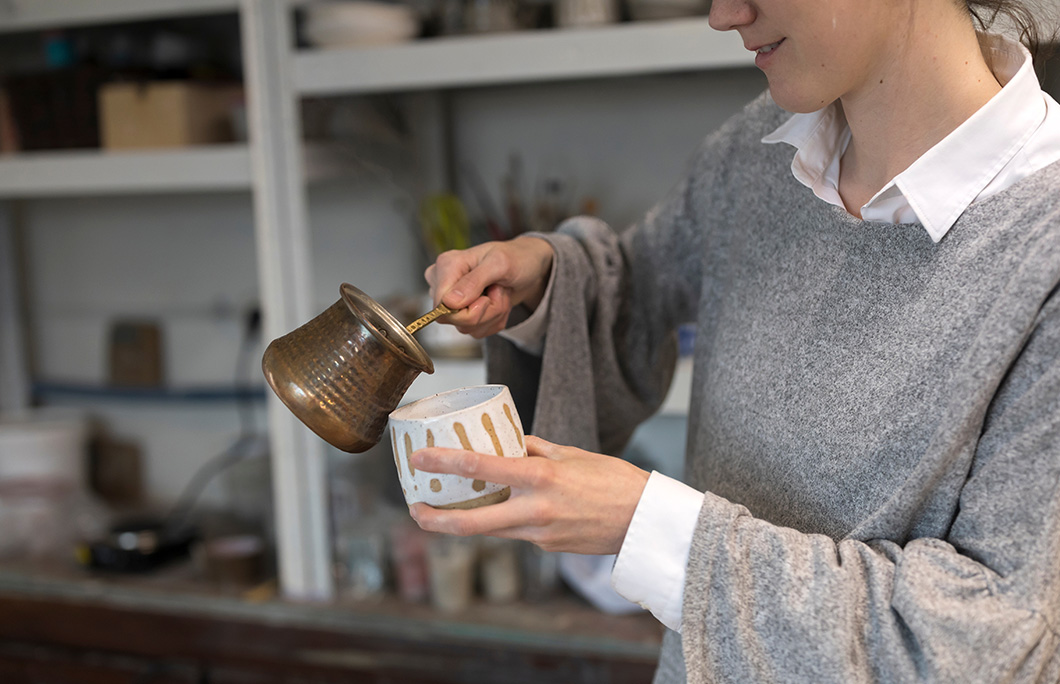 46. Cafe Čokl – Ljubljana, Slovenia
This cosy coffeeshop is run by Tine Čokl. He got serious about specialty coffee after he volunteered at the World Barista Championships and started roasting his own beans soon after. As well as serving up delicious coffees, drinking here is about as close to a guilt-free coffee experience as you can get; the cafe is close to zero waste and there's an emphasis on fair-trade, ethical sourcing.
---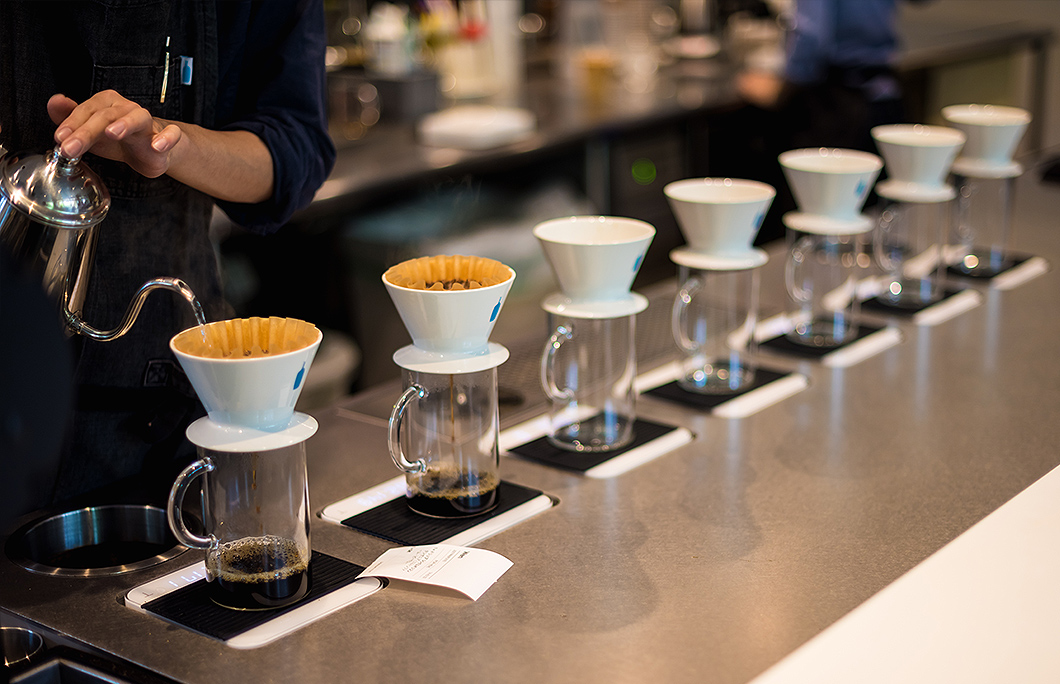 45. The Roastery by Nozy Coffee Cafe – Tokyo, Japan
Tired of sipping your coffee from crockery? Well at Tokyo's hippest coffee joint, you can sip your espresso straight from a champagne glass. Or, for something lighter, try their ever-popular americano coffee and lattes. The coffee shot is conveniently located on Cat Street in Harajuku too, so it's easy enough to come back for more.
---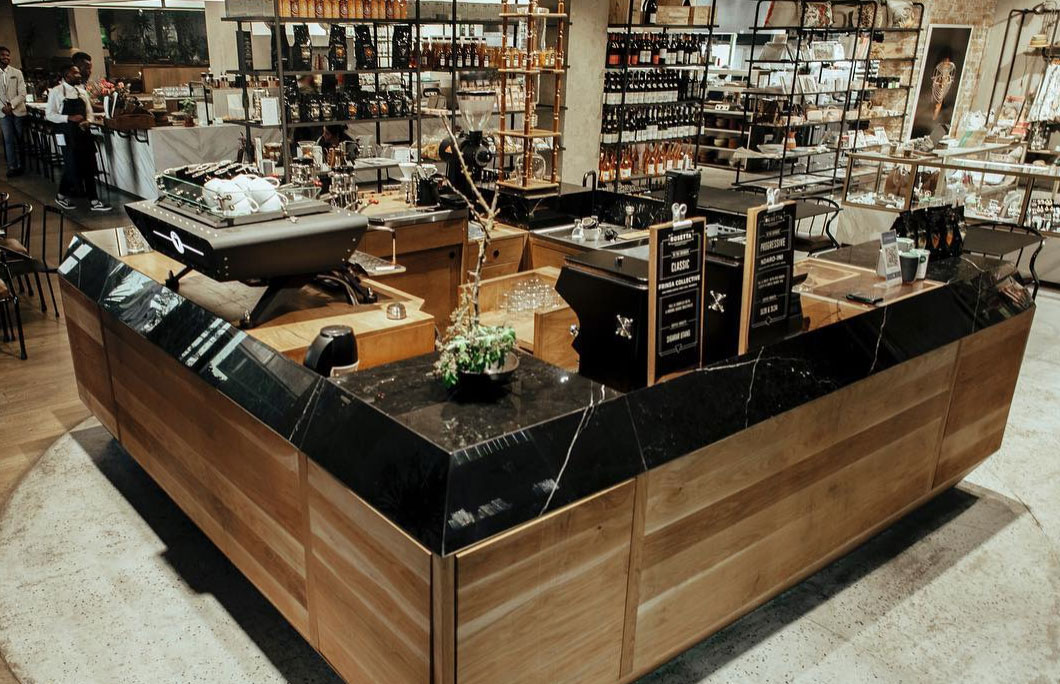 44. Rosetta Roastery – Cape Town, South Africa
Proudly serving some of South Africa's best cups of coffee since 2010, Rosetta Roastery is an award-winning local coffee shop and roastery. It's conveniently located along Bree Street, Cape Town's culinary hotspot. Inside it's all green marble and dark wood –a haven for those with interiors fetishes –but it's not all about good looks. Try the Kyoto-style cold brew or a simple, smooth flat white.
---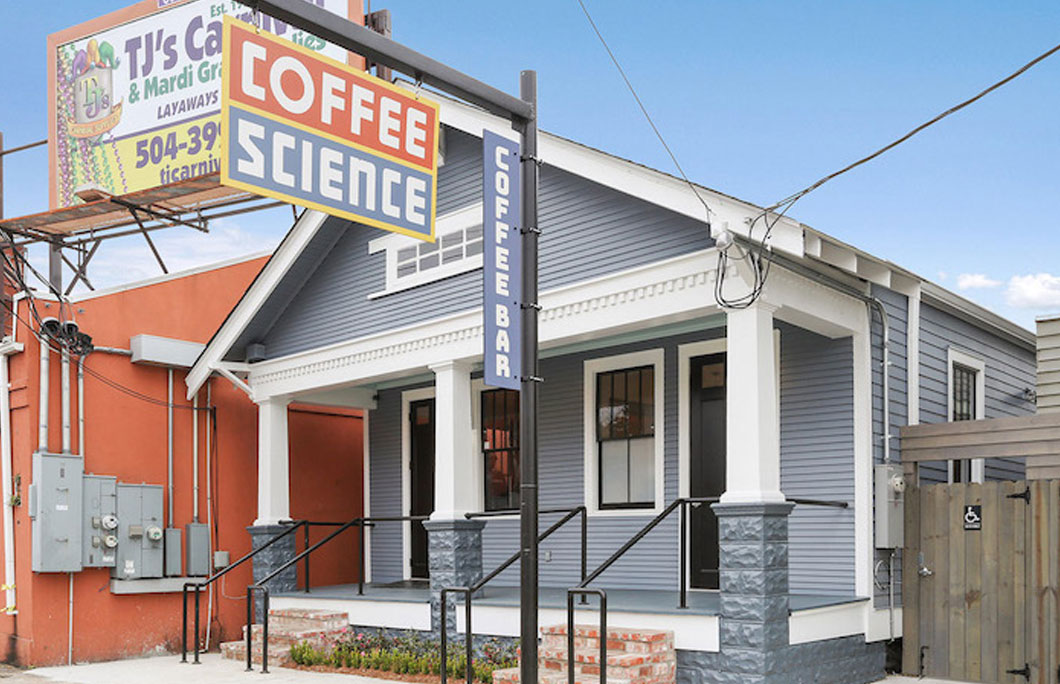 43. Coffee Science – New Orleans, Louisiana, USA
Founded by coffee veteran Tom Oliver, Coffee Science is the city's only zero-emissions roaster. That's not the only reason to visit though. The coffee here is world-class, with a wide range of espresso, ice coffees and 'aquaneuticals' to choose from too. The food is excellent here, mostly dishes you can scoop up with one hand while holding your coffee in the other. If you're not in a rush, plan to stick around in the bright and airy cafe too.
---
42. The Sum Of Us – Dubai, United Arab Emirates
Their Australian-inspired restaurant, coffee roasting space and bakery makes for a delightful place to spend time. The Sum Of Us brings Aussie coffee to Dubai and it's downright amazing.
The food is absolutely outstanding (brunch especially) and the coffee is the stuff of your dreams. Each blend and single-origin coffee is artfully roasted in their in-house Micro Roastery for a flavourful cup.
---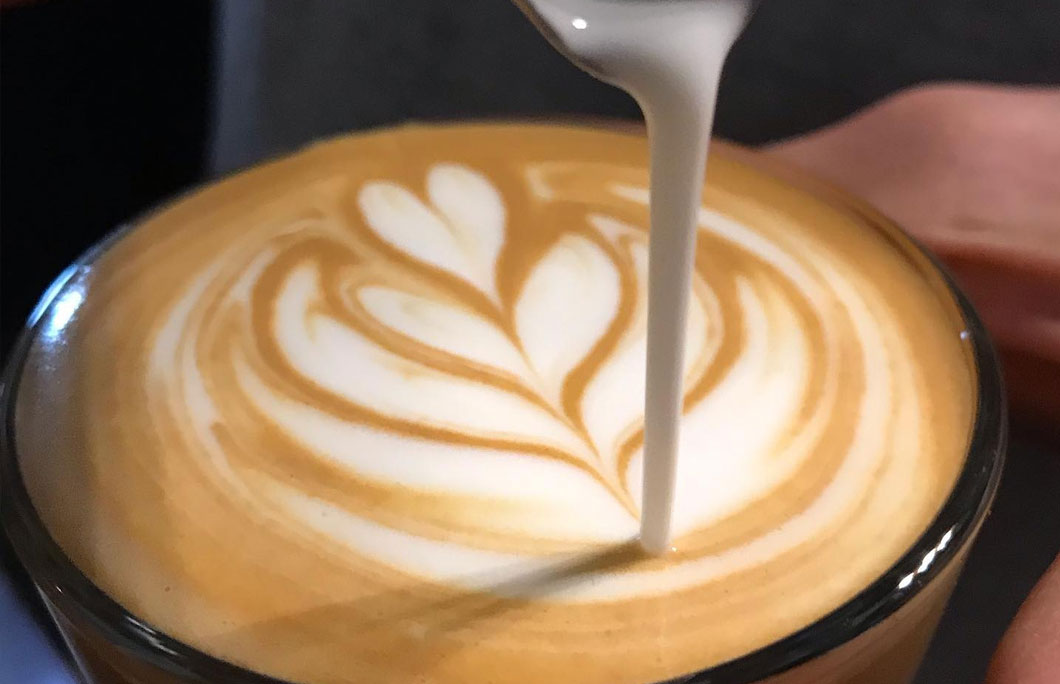 41. Original Green Roasters – Santiago, Chile
Original Green Roasters is a comfortable place to come enjoy a coffee in Santiago. The coffees here are uniquely roasted in a copper roaster using beans that are sourced from a Guatemalan farm.
Try the house coffee or indulge in a Flat White here at Original Green.
---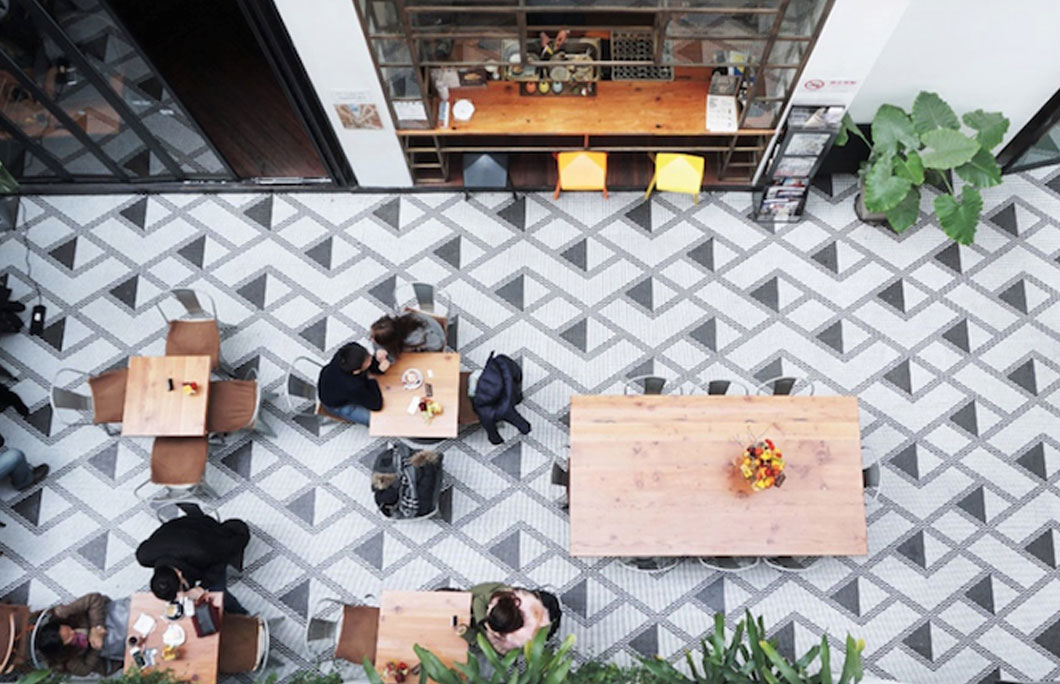 40. Seesaw Coffee – Shanghai (and Beijing, Shenzhen, Suzhou or Hangzhou), China
This award-winning roaster is a pioneer in the country's speciality coffee scene. Founded in 2012, they introduced single-origin to China too. From an extensive barista training program to their onsite roasting, these guys really know how to squeeze the most out of their beans.
---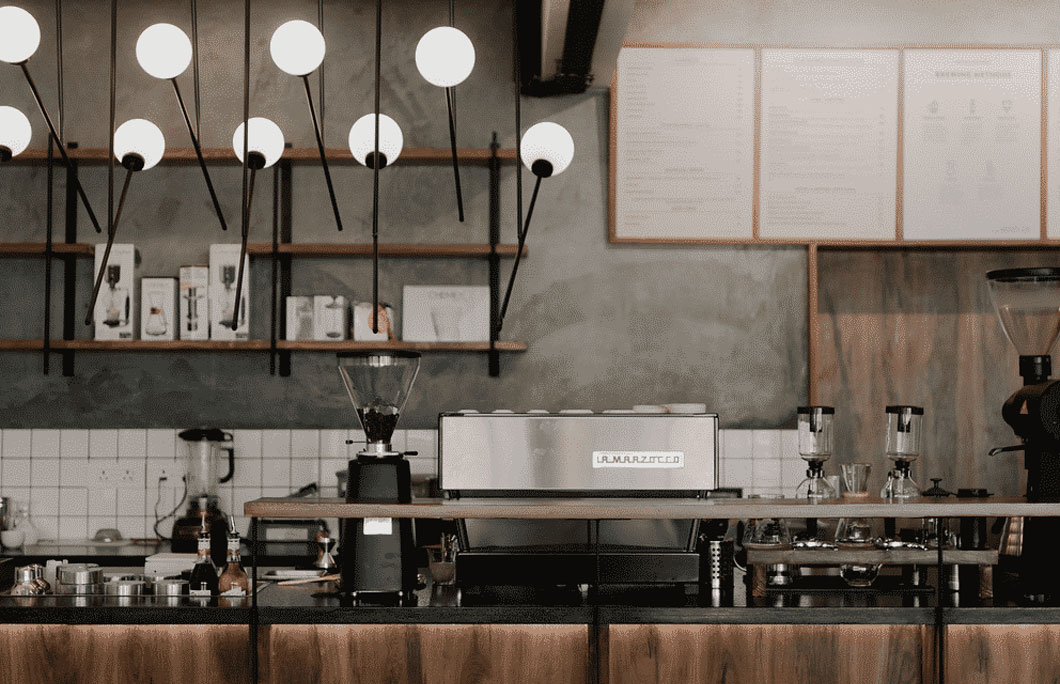 39.Third Wave Coffee Roasters – Bangalore, India
They have several locations across the city and a dedication to delivering pure perfection in a cup. Their name ties back to a mission to produce high-quality coffee and they're certainly doing that in Bangalore via their brilliant staff.
---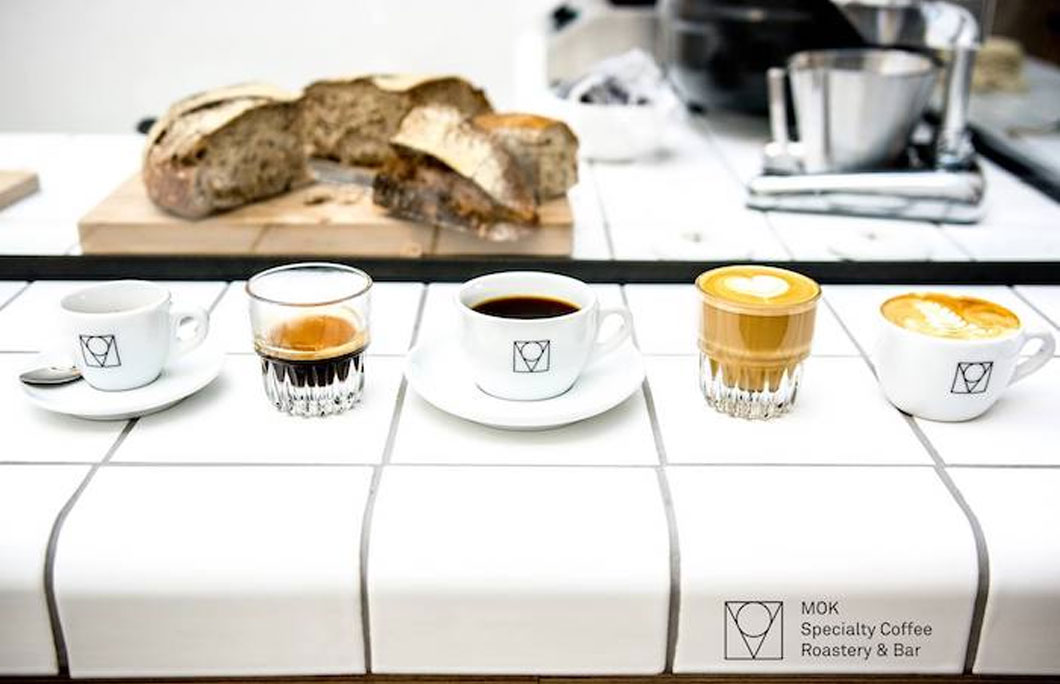 38. MOK – Brussels, Belgium
They have outlets in both Brussels and Leuven (a small town outside Brussels) and they source and roast all their coffee themselves to ensure the highest standards. Mok is shining the light in terms of leading the coffee revolution that has been sweeping Brussels in recent years.
Once you've finished the coffee take a walk around the 7 most Instagrammable spots in Brussels.
---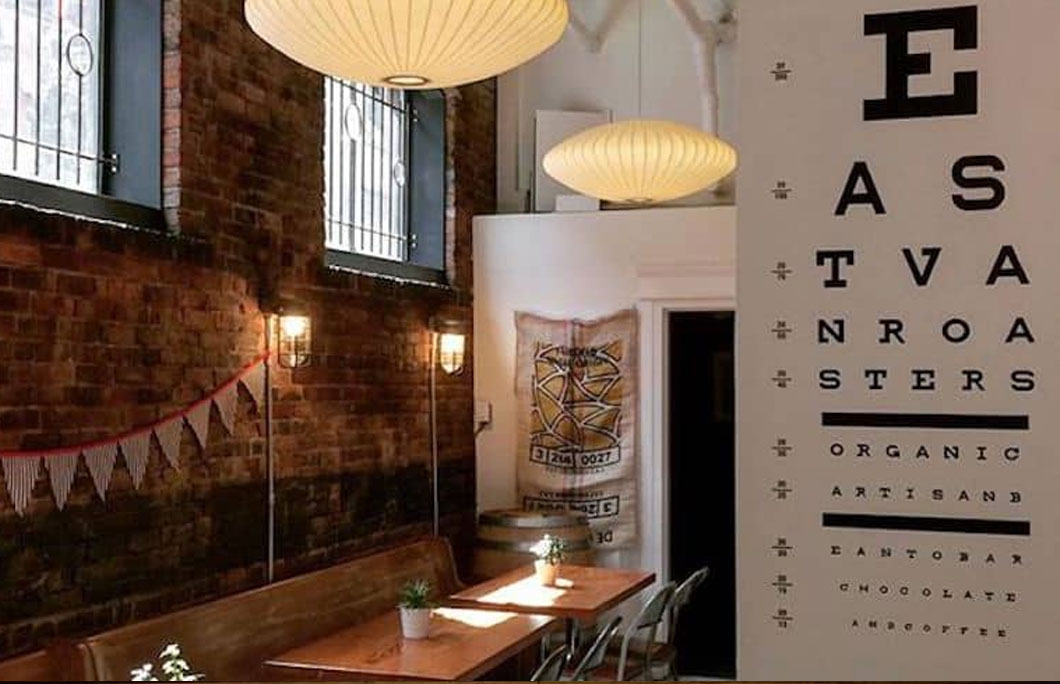 37. East Van Roasters – Vancouver, Canada
What's not to love about a coffee shop that's just as well-known for its chocolate as it is for its coffee? Yep, that's right. At East Van Roasters you can treat yourself to super high-end chocolate as you sip some of the best coffee in Canada. To top off all of the sweetness, this charity-focused coffee shop even roasts its own beans. Is there anything that East Van Roasters doesn't do well? The answer is no. They're legends at it all.
---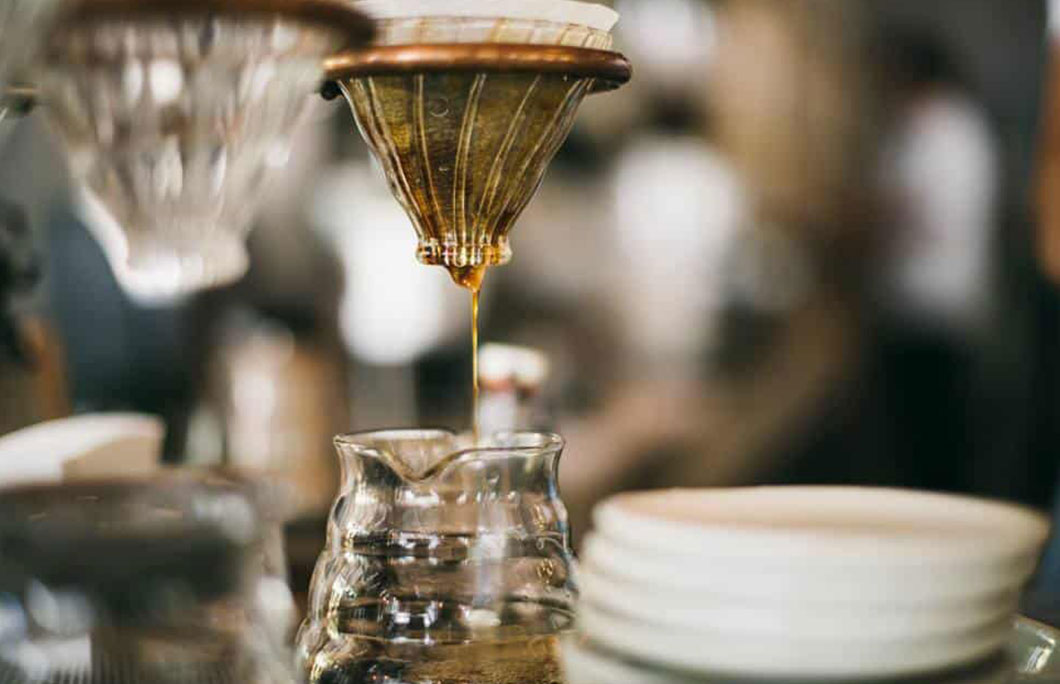 36. Rocket Coffeebar S.12 – Bangkok, Thailand
Rocket Coffee Bar specialises in artisan coffee, with single-origin beans from Kenya and beyond. The coffee style here takes inspiration from the original founders' Nordic roots. You can choose to sip on slow drips, espresso or creative cold brews with fresh lychee.
It's a must-have on any list on the best places for coffee in Asia.
---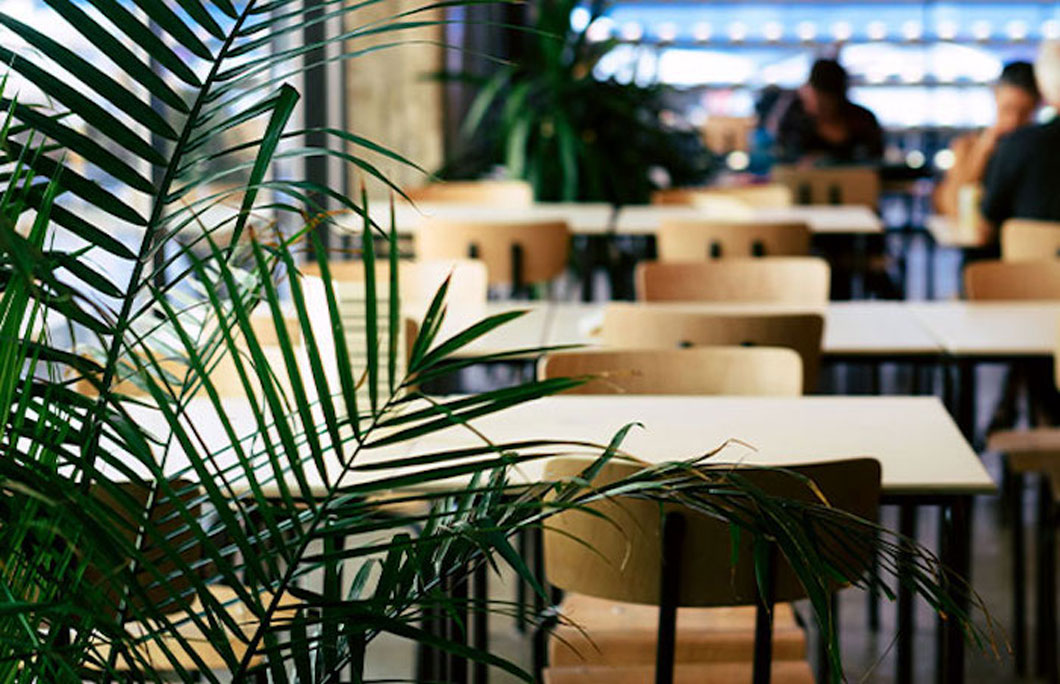 35. Café SAT – Montreal, Canada
This bright, white cafe overlooking Peace Park is the perfect place to pause with a mug of coffee and a good book. The cafe offers an excellent range of third-wave coffees, teas and snacks with ingredients foraged from the rooftop garden. If that's not enough to persuade you, every cup does good too, with every dollar spent donated to local artists, employees and researchers.
---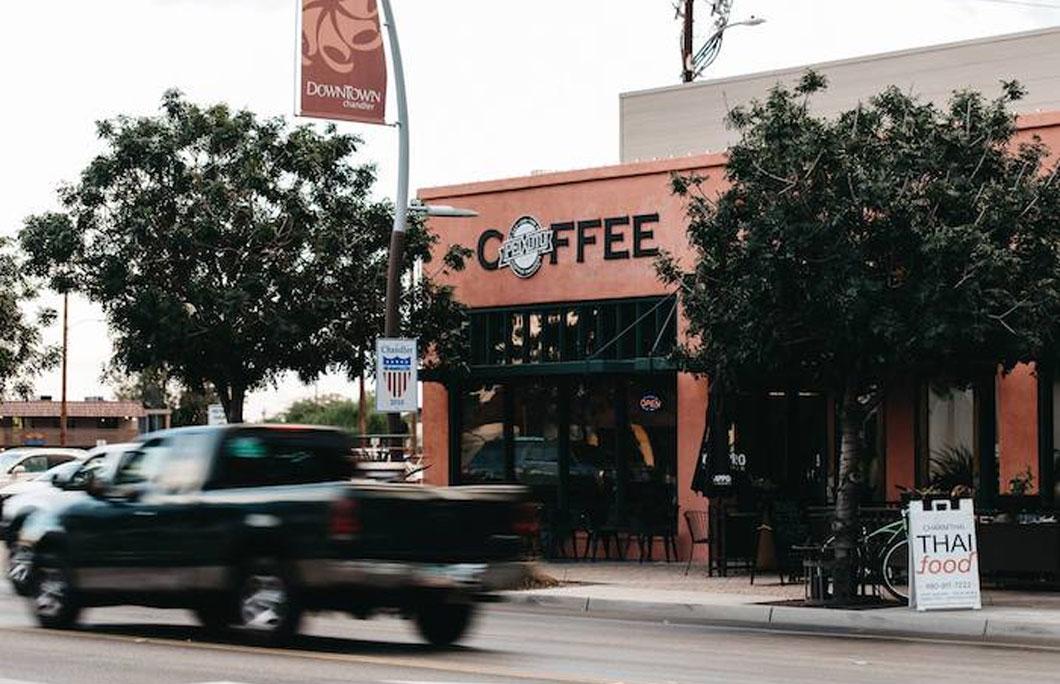 34. Peixoto Coffee – Phoenix, Arizona, USA
Peixoto Coffee is right at the forefront of Phoneix's rising coffee culture. Now five years old, it's transformed from a small-scale family operation to the most popular coffee bar in the country's fifth-most populous city. Most of the coffee is sourced from a family-owned farm in Brazil, including the batch-brew and espresso offerings. There's an eye-popping menu, ranging from vanilla bean lattes to espresso tonics made with guava and passionfruit. Make sure you order a pasty while you're at it too.
---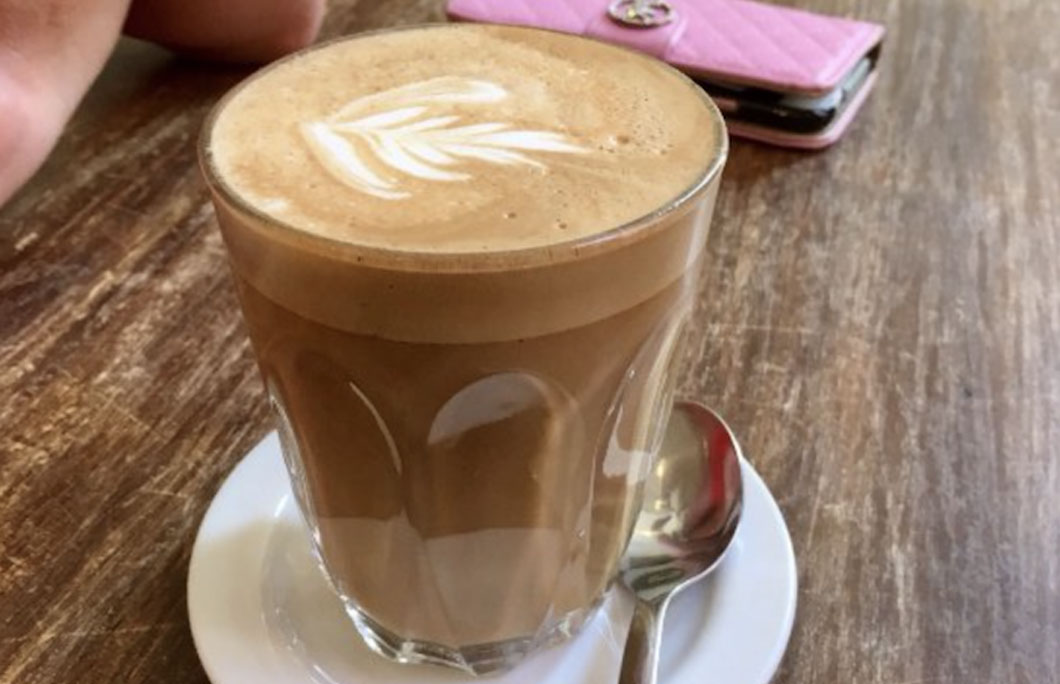 33. El Cafe – Havanna, Cuba
Combining a warm and welcoming atmosphere with expertly prepared coffee, it's little wonder that El Cafe is one of the best coffee shops in the world. Set in the heart of Havanna, it rocks sky-high ceilings and brightly coloured floor tiles too.The cappuccinos are deliciously creamy but nothing beats an ice coffee on a balmy day. They're renowned for their sourdough bread too, so it's worth arriving hungry.
---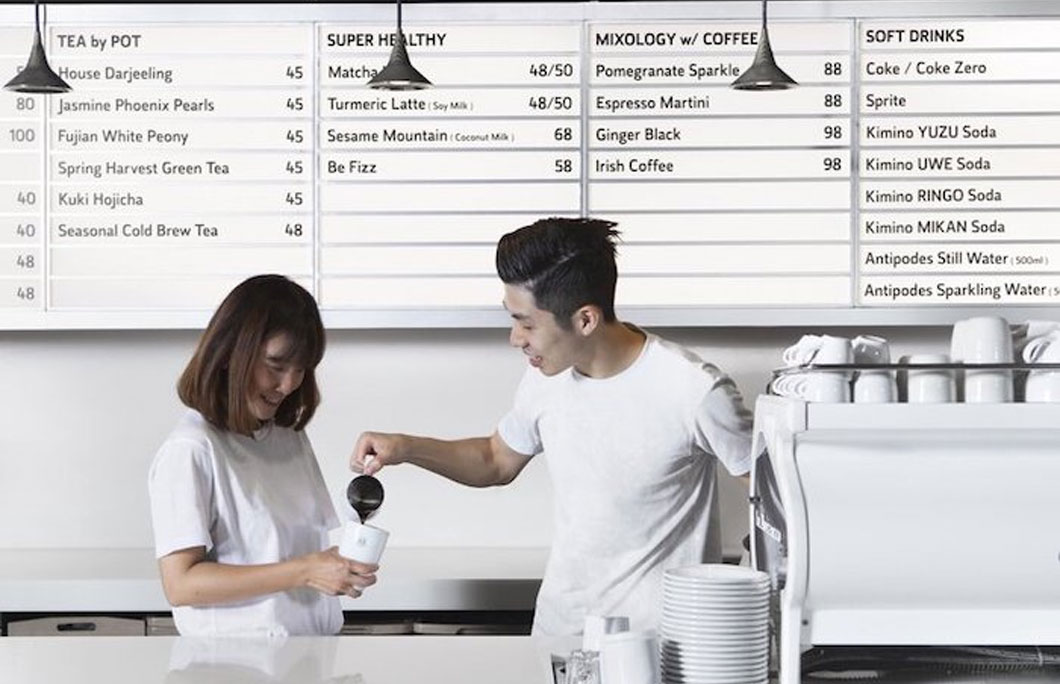 32. Between Coffee – Hong Kong
Between Coffee might be a relative newcomer to the coffee scene in Hong Kong but it's quickly gained a reputation for its world-class coffee and diverse food selection. The speciality coffee shop is rooted in the community too, from its locally-sourced rustic wood styling to its artworks. Seasoned baristas knock up a wide range of coffees too, from signature blends to coffee cocktails.
---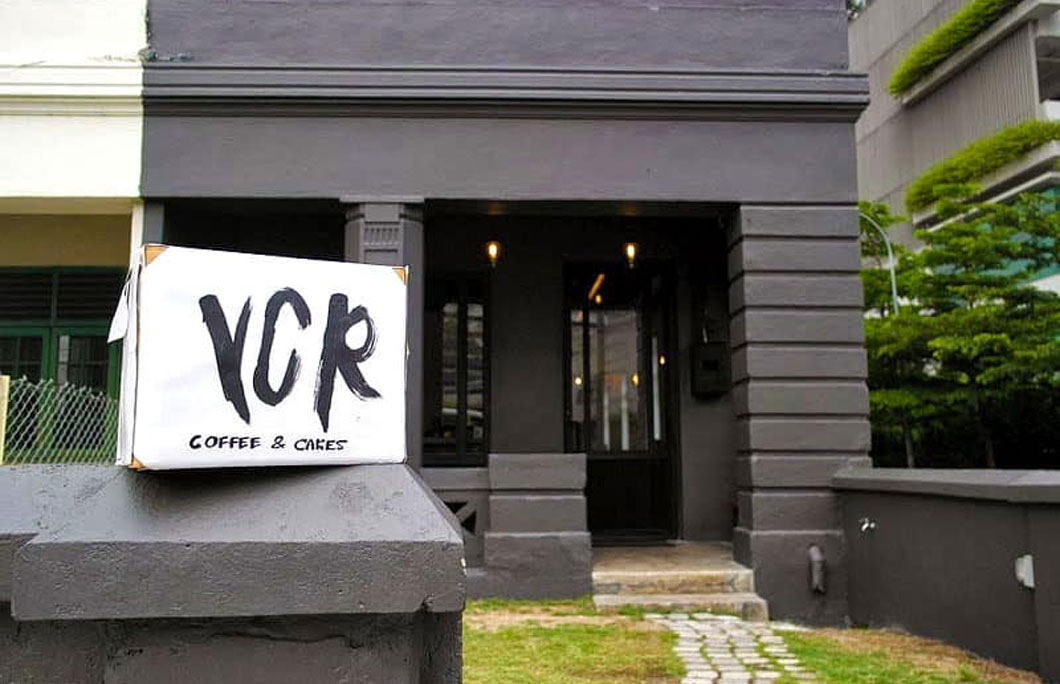 31. VCR – Kuala Lumpur, Malaysia
Run by a team that's dedicated to always giving you the very best coffee and experience, VCR is a caffeine Mecca in the city. They've top-of-the-range coffee equipment and roast their own beans fresh every day. Plus, with two floors and outside seating, you'll never be stuck for space.
Check out the best coffee shops in Kuala Lumpur here.
---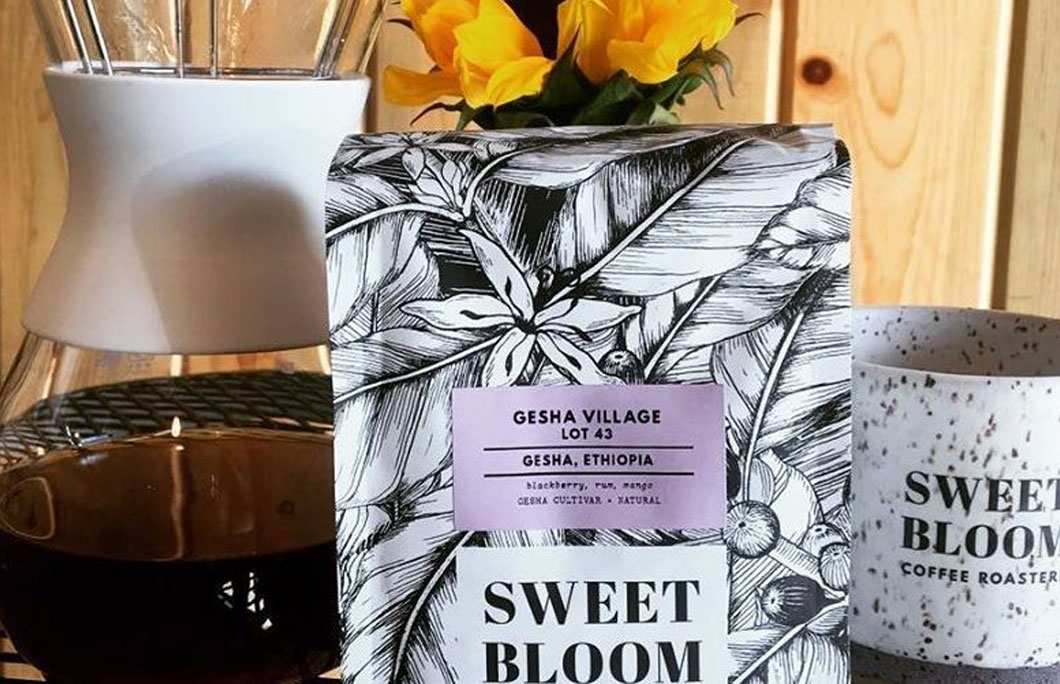 30. Sweet Bloom Coffee Roasters – Lakewood, Colorado, USA
It's hard to beat the consistent quality that owner Andy Spranger brings to the table at Sweet Bloom. He's a two-time US Brewers Cup Champion and was a runner-up in the World Brewers Cup Championship. So, it goes without saying that the coffee here is on another level. Welcoming vibes personify this cafe, where you can also order coffee in beautifully-designed bags inspired by the unique Colorado culture.
---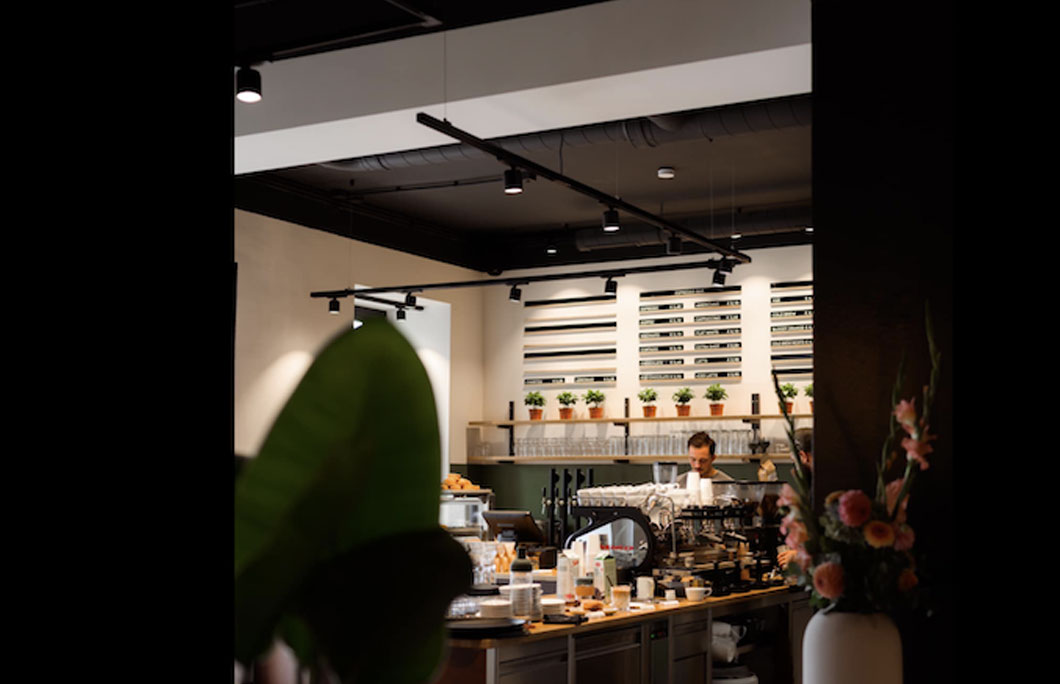 29. GOTA Coffee Experts – Vienna, Austria
They really are coffee experts here. One of Vienna's best-loved coffee shops, GOTA Coffee Experts is at the cutting edge of the city's creative coffee scene. Stop here for the perfect morning espresso.
---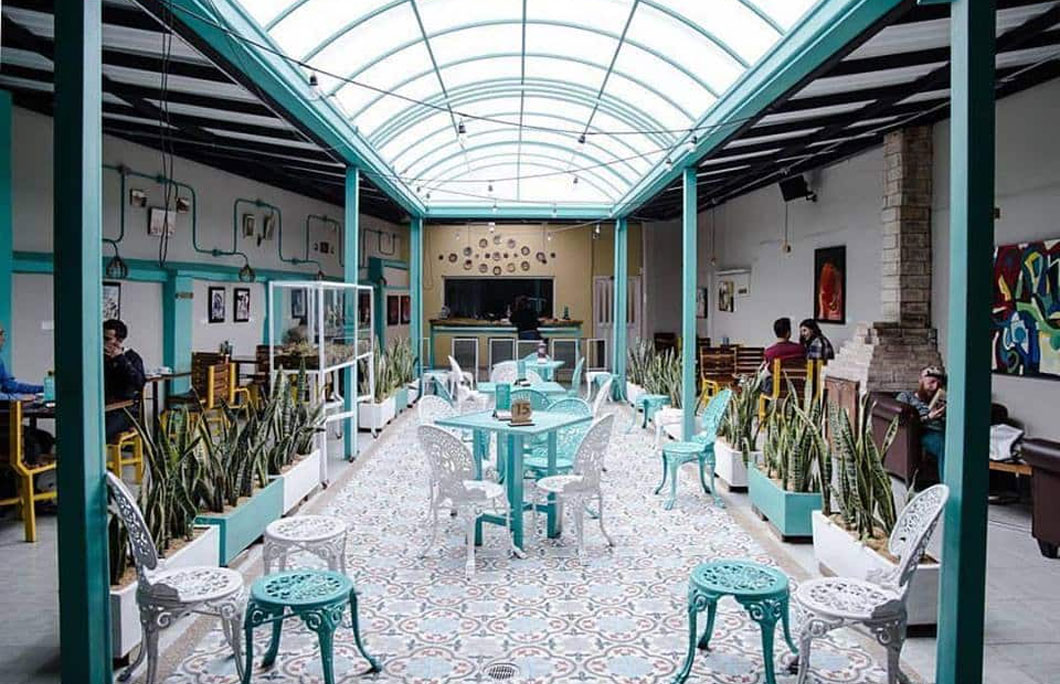 28. La Varietale – Bogotá, Colombia
This colourful cafe is the perfect pitstop on the way Cerro de Monserrate. It's warm and inviting, and also offers the most extensive range of brewing methods that we've found in Bogotá. Immerse yourself in coffee culture and ask them to brew your coffee with an Aeropress, Chemex, V60, Syphon, or a variety of other methods.
---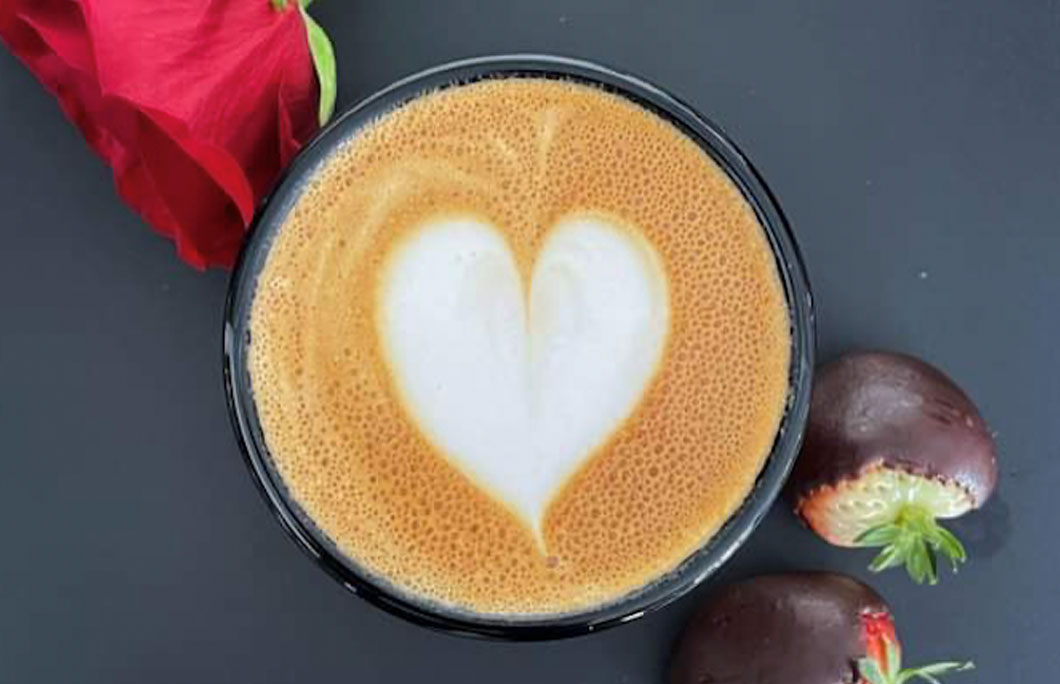 27. Amberson Coffee & Grocer – Indianapolis, Indiana, USA
We have Hugo Cano to thank for transforming the 1930s Fletcher Place gas station into a world-class coffee shop. It's all about the interactive bean-to-bar espresso experience here, with thoughtful (and sustainable) touches too, like spice jar coffee cups. The menu is seriously creative too. If you're from out of town, you can pick up minority-owned bean brands like North Carolina's Black & White Coffee Roasters here too. You can even book yourself into an 'Intro to Latte Art' class too. Don't leave without trying the date-vanilla latte made with homemade rice-macadamia milk.
---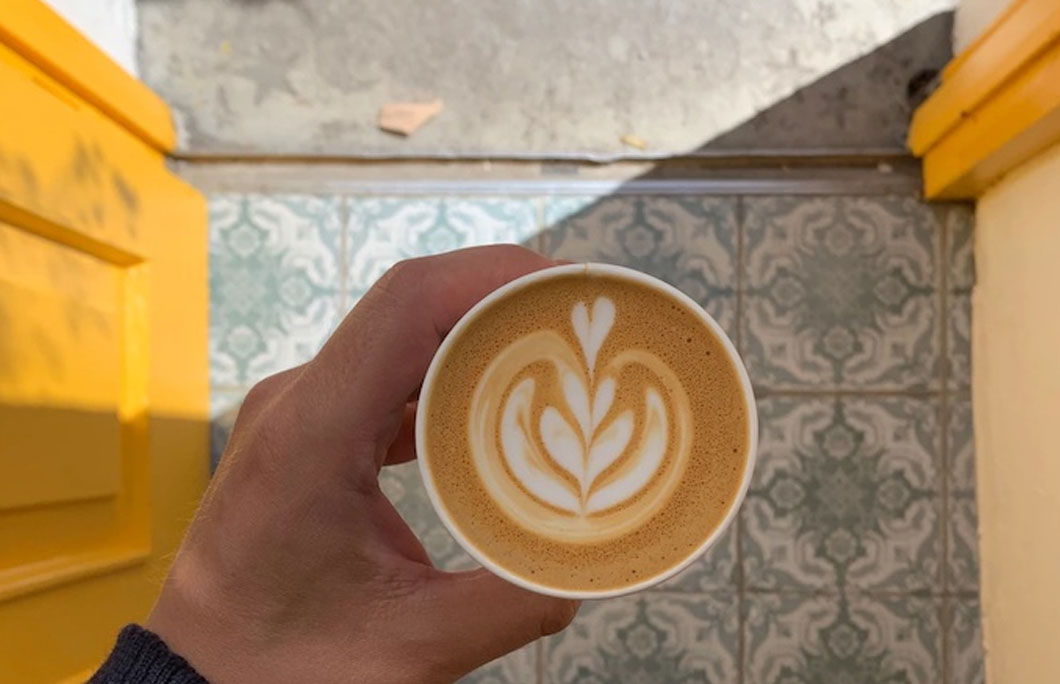 26. Coffeewek+Press – Galway, Ireland
This Quay Street institution is a cool, minimalist affair –the perfect antidote to the city's many traditional pubs. There's even a small gallery inside, showcasing local and international artists. As a multi-roaster cafe, they work with over 30 local and international coffee roasters, so you'll never get bored either. The flat whites are unbeatable.
---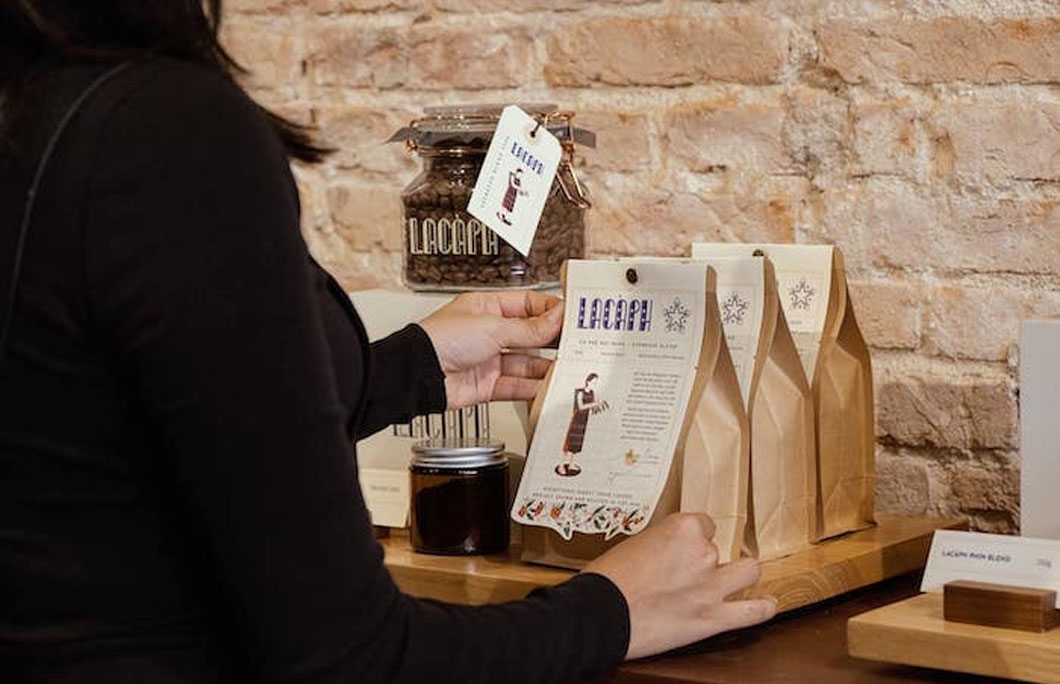 25. Lacàph Space – Ho Chi Minh, Vietnam
Set in a residential home dating back to the 1930s, Lacàph boasts a beautiful space and brilliant brews. Featuring floor-to-ceiling windows and interiors made with reclaimed woods, it's the perfect spot to gain an introduction to Vietnamese coffee culture. Over at the Lacàph Bar, you'll find an exhaustive menu of signature filter, espresso and phin blends, as well as a ready-to-drink cold brew and cold steeped cascara. The business supports local Vietnamese coffee farmers from across the country and runs regular workshops for those who are curious about coffee too.
---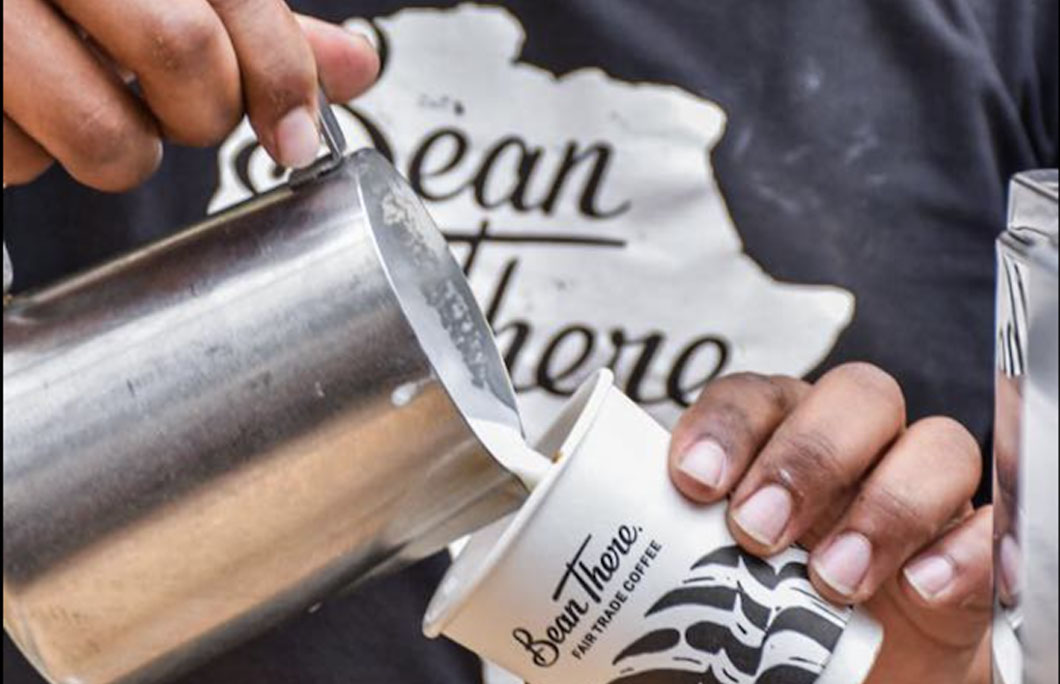 24. Bean There Coffee Company – Johannesburg, South Africa
Bean There was one of the city's original roasters of Certified Fairtrade, organic African coffee. Years later, they're still just as popular. Most people hotfoot here for Chemex and Aeropress at pocket-friendly prices, though the menu offers something for everyone. You can enjoy watching the roasting process first-hand while knocking back your espresso too.
---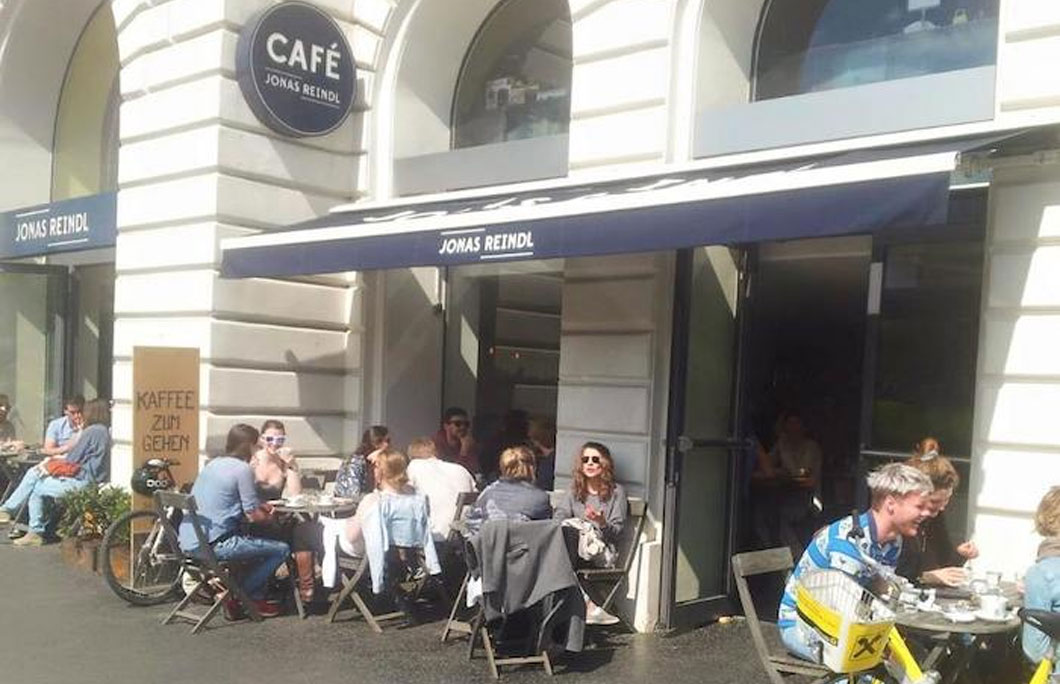 23. Jonas Reindl – Vienna, Austria
This beautifully-designed coffee shop pours love and expertise into every single cup. They aim to create unique coffee experiences by providing distinct flavours and aromas, as well as placing a big focus on transparency on the journey of their beans.
---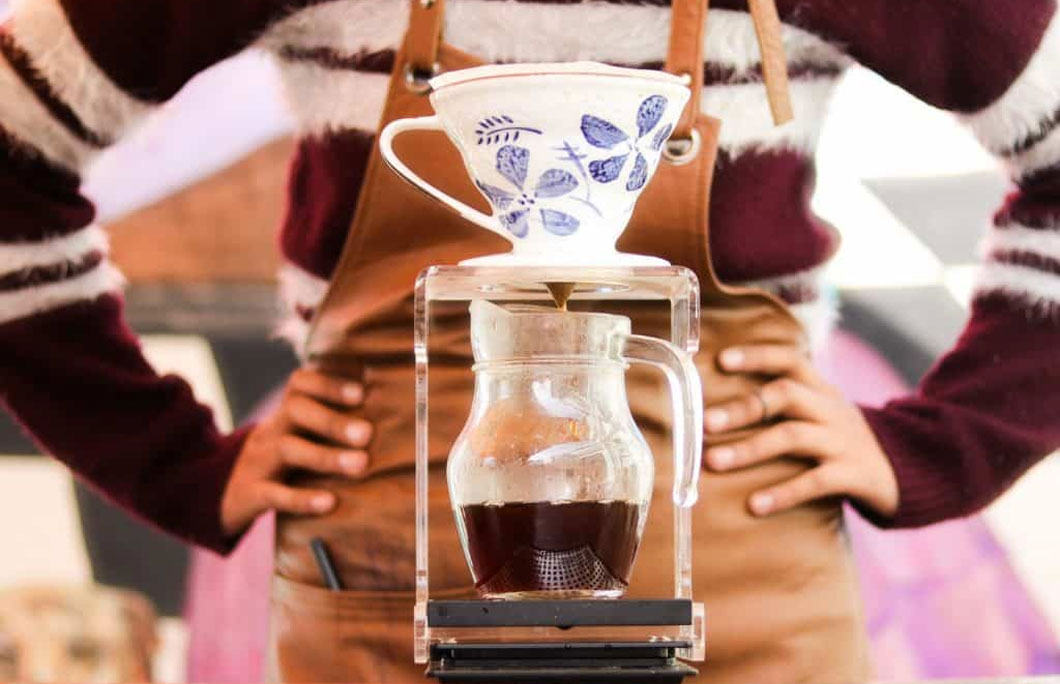 22. Typica Cafe – La Paz, Bolivia
Renowned for creating coffee that is simply out of this world, Typica Cafe has become so popular that there are multiple locations dotted around the city. Drinking coffee here is a semi-religious experience and you'll never look up another cup in the same way again.
---
21. Mina's World – Philadelphia, Pennsylvania, USA
Mina's World is relatively new on the scene, opened in 2020, but it already boasts some of the best coffee in town. It's also Philadelphia's first-ever QTPOC-owned and operated coffee shop. Coffee beans and chai are locally sourced from Lancaster-based Passenger Coffee too. Highlights include the 'Pink Drink' (house-made chai latte or espresso late infused with rose syrup) and the ever-popular cardamon hot chocolate. It's vegan-friendly too, with a wide variety of vegan baked goods available and gluten-free doughnuts from OkieDokie.
---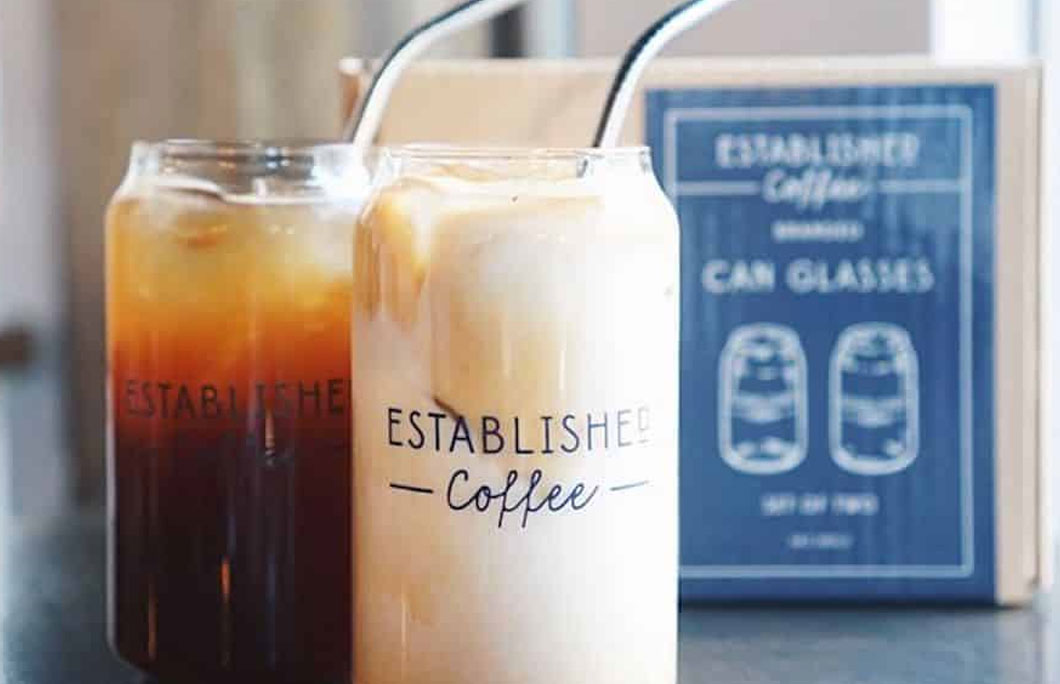 20. Established Coffee – Belfast, Ireland
Established Coffee is evidence that with enough passion, dedication, sweat and tears, even the most humble of beginnings can lead you to greatness. This small Belfast cafe is quickly growing; they started roasting their own coffee in 2020 and their already-delicious coffees have since become even more irresistable. The super local vibes and family environment make this easily one of the best coffee shops in world.
---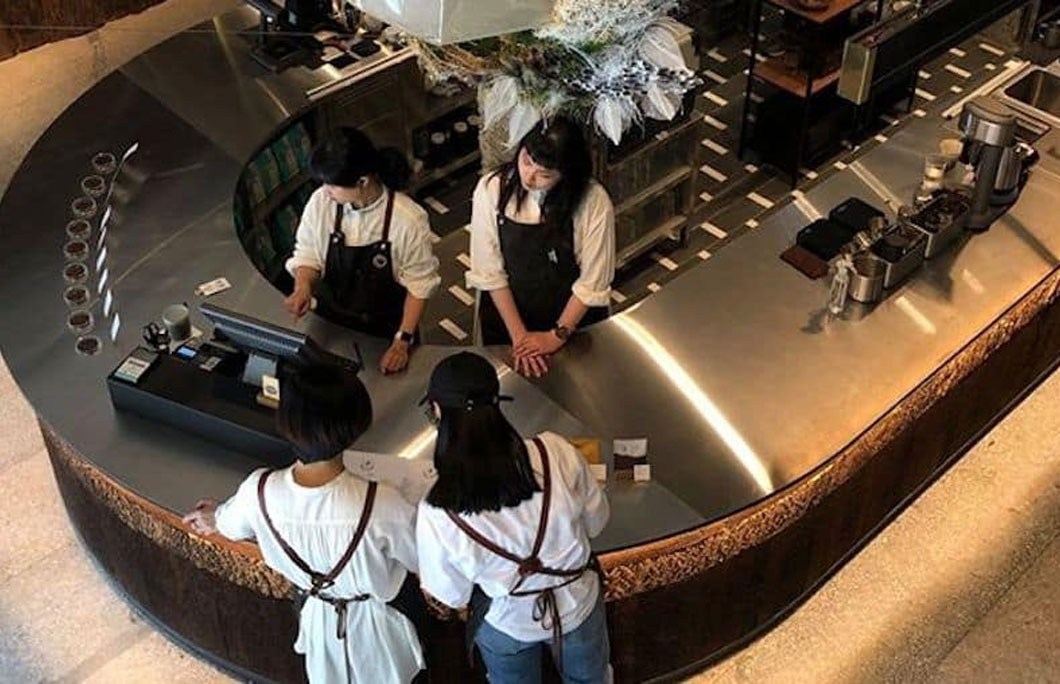 19. Simple Kaffa – Taipei, Taiwan
Simple Kaffa is the creation of a former Taiwan and World Barista Champion and they are famous in Taipei for their cappuccinos. We're calling it for the 3rd year in a row: this coffee shop is world-class.
Its flagship store on bustling Zhongxiao East Road is a design dream, where art and coffee are combined. Get their Dark Brown Sugar Latte or their Cappuccino –You can't go wrong with either!
---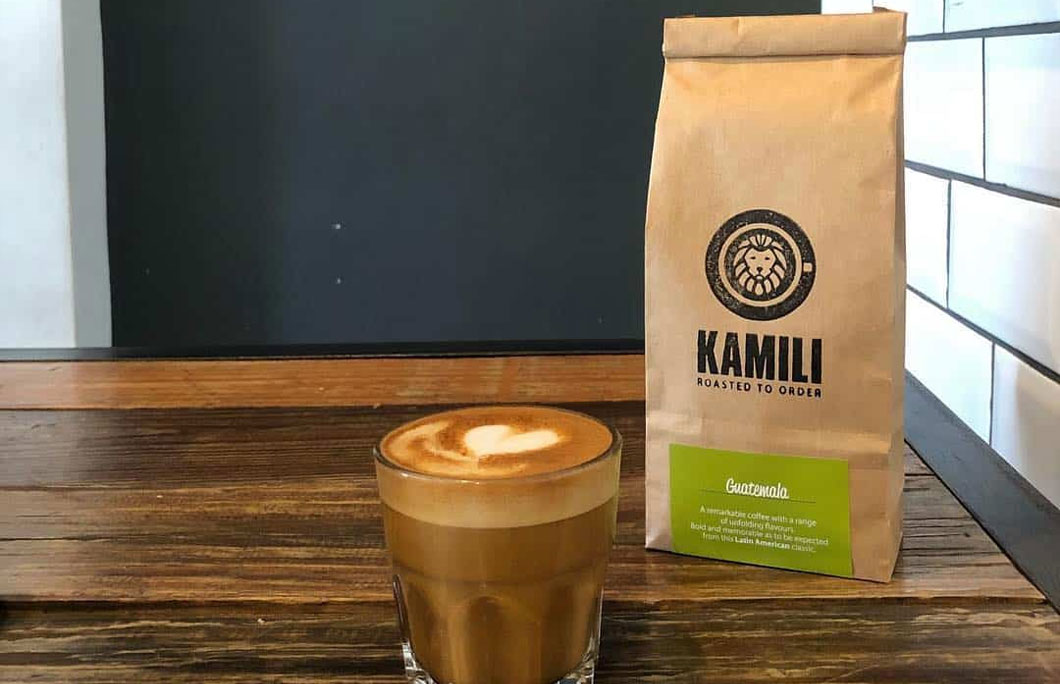 18. Kamili – Cape Town, South Africa
This Insta-worthy coffeeshop is easily one of the best coffee shops in the world. And despite its gorgeous looks, it's surprisingly affordable too, possibly serving up the cheapest flat white in the city. Coffees here are smooth and packed full of flavour, though since Kamili means 'perfect' in Swahili, we'd expect nothing less.
---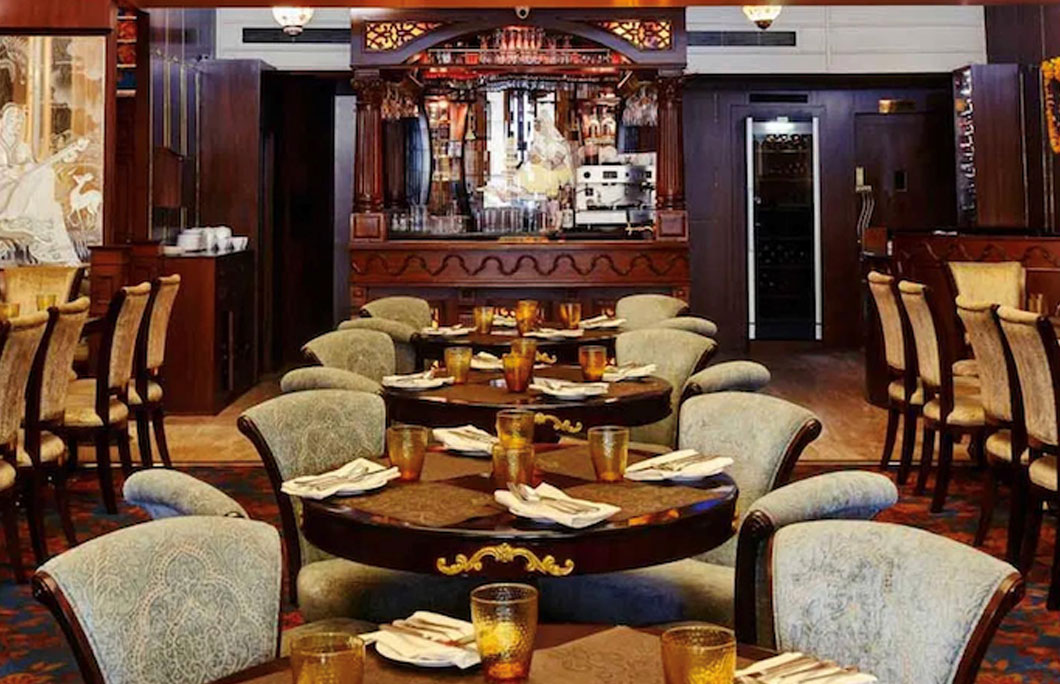 17. United Coffee House – Delhi, India
Slap bang in the heart of Delhi, amidst a rising tide of modern and minimalist cafes, you'll find United Coffee House. Founded in 1942, it's played a huge role in the city's coffee culture and hundreds hotfoot here for their signature 'Cona Coffee'. Its old-world interiors are easy to fall in love with too.
---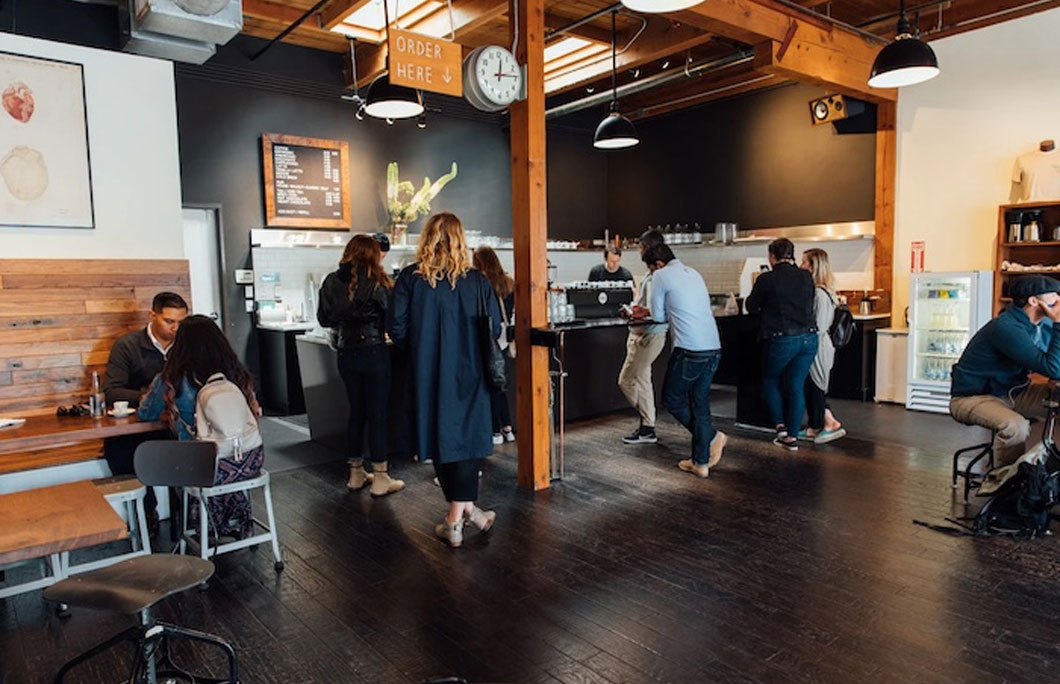 16. Heart Coffee Roasters – Portland, Oregon, USA
Portland is practically a pilgrimage site for speciality coffee. Founded by Finland-native Wille YLi-Luoma in 2009, there are now three Heart Coffee Roasters locations across the city, each tastefully decorated Scandi-cool style. The beans are roasted to lighter-than-average perfection and they've gained a cult following for their high-quality espresso drinks.
---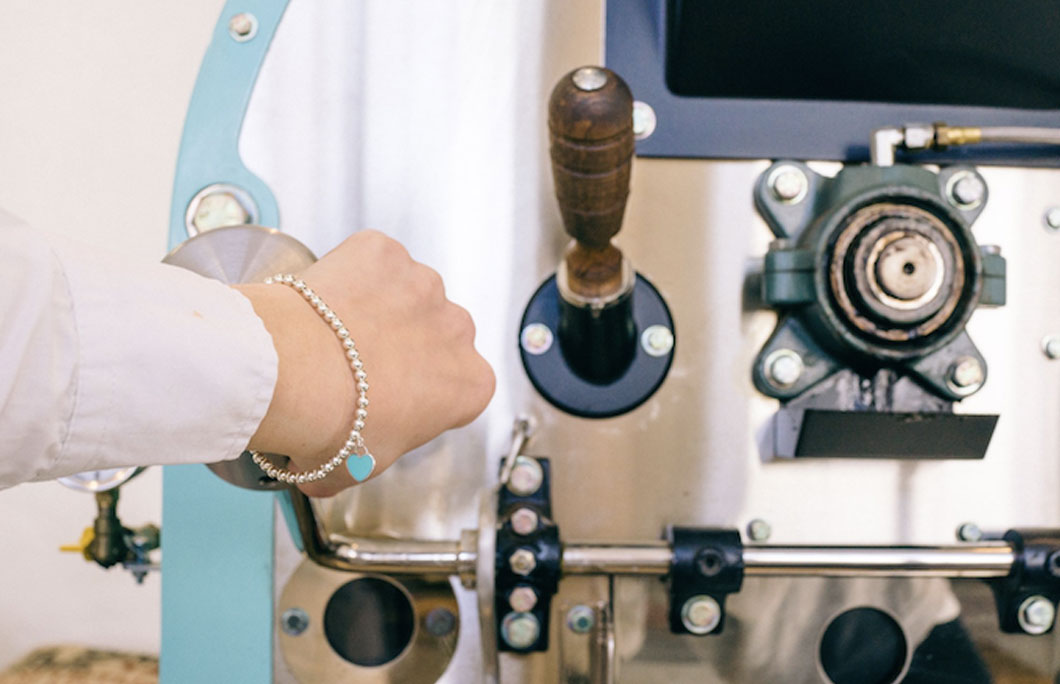 15. Drop Coffee – Stockholm, Sweden
They've honed the art of fika (a sort of daily coffee, cake and chat opportunity) in Stokholm, so there's no shortage of excellent coffeeshops. But Drop Coffee is really a cut above the rest. Tucked away in the trendy Södermalm, the award-winning roastery sells beans onsite and also run courses for aspiring coffee connoisseurs. Consistent quality across the board ensures they're easily amongst the best of the best –the perfect spot for a fika. Once you've finished the coffee take a walk around the 7 most Instagrammable spots in Stockholm.
---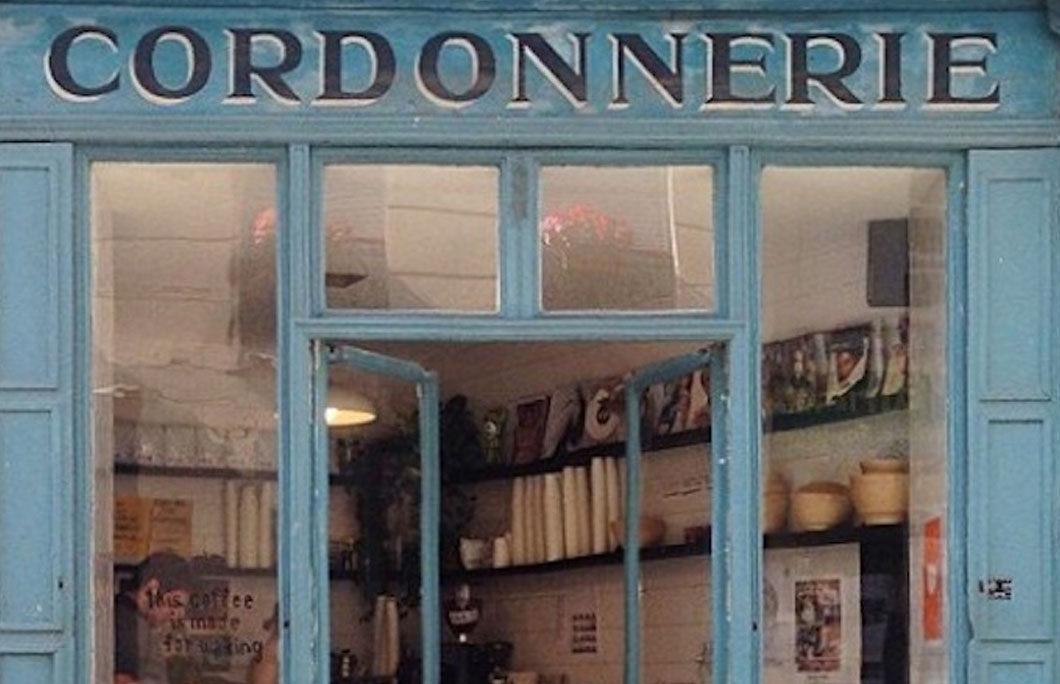 14. Boot Café – Paris, France
This pint-sized coffeeshop might be small but there's nothing modest about its coffee offering. Once an old cobbler's shop in Le Marais, they take coffee very seriously here. Baristas expertly prepare pour-overs by Chemex (no filter coffee in sight), shots of espresso and some of the creamiest flat whites in the city.They source their beans from the local roastery Belleville Brûlerie. You'll need some serious elbow power to win one of the handful of seats in the shop, but it's worth the effort.
---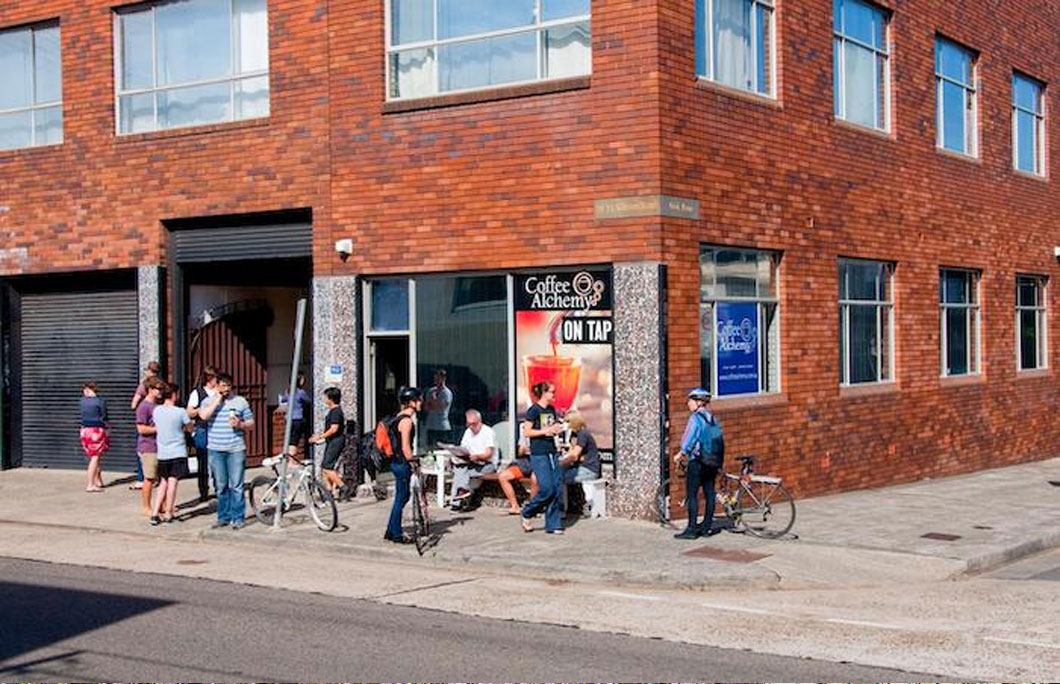 13. Coffee Alchemy – Sydney, Australia
Hazel de los Reyes has a real magic touch when it comes to coffee. There's no food on offer, which means the focus is on coffee and the alchemical art of extracting world-class espresso from teeny tiny beans. Coffee changes regularly, using single estate beans and brilliant blends.
---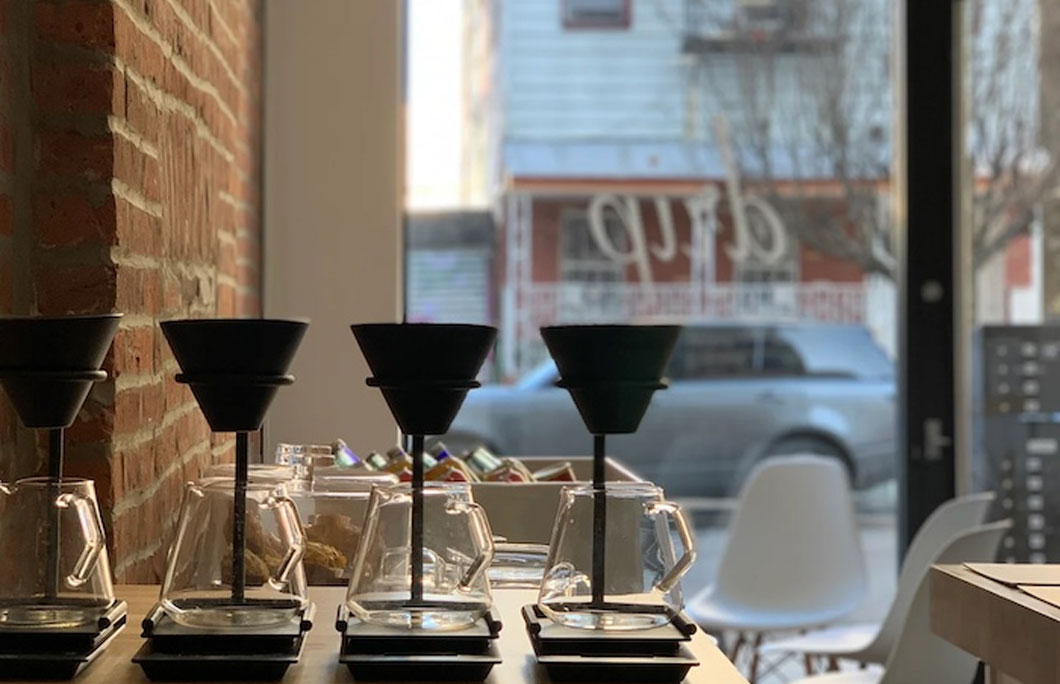 12. Drip Coffee – Brooklyn, New York, USA
Drip Coffee has a good mantra –slow down and have a coffee –and we're never going to argue with that, particularly when the coffee is as good as is it here. The fine folks at Drip are dedicated to creating a coffee experience that can be enjoyed, slowly. There's an extensive menu, with all of the espresso classics, but the real speciality here is the pour-over, made one cup at a time for maximum flavour and aromas.
---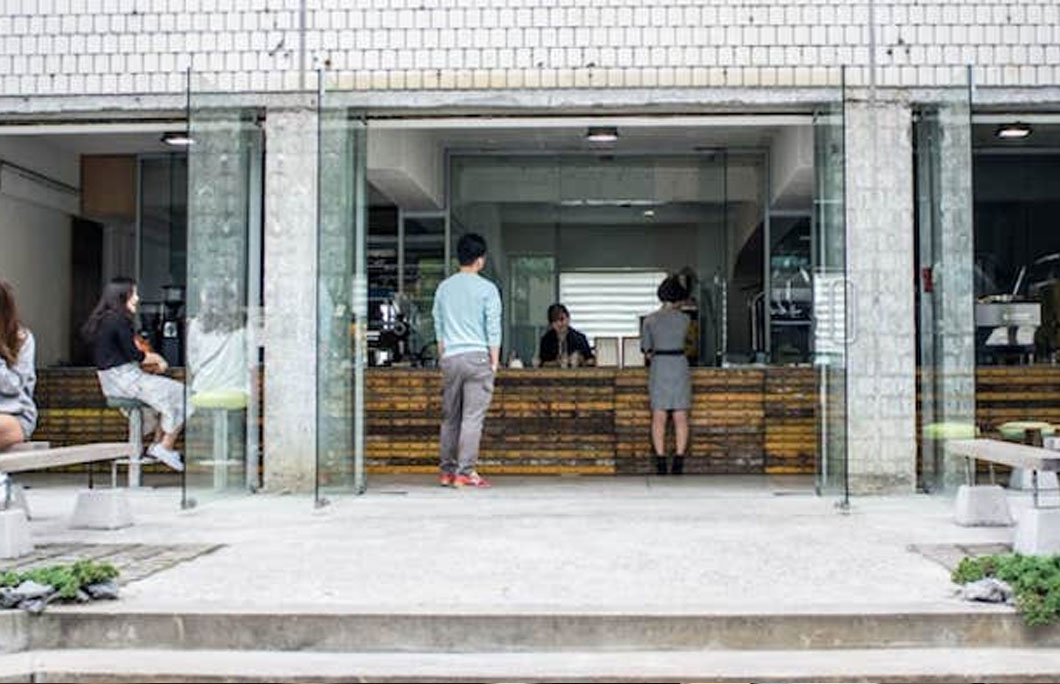 11. Anthracite Coffee – Seoul, South Korea
At Anthracite Coffee, you can drink coffee and learn all about it too, thanks to their weekly public cuppings and highly regarded barista courses. If you're just in the market for a good flat white though, this is still your place. There are now a few different locations across Seoul, but for moody industrial-chic you can't beat the original Hapjeong space. Order a regular cup of coffee here or go for one of their lattes that are known to be smooth, nutty, and a bit spicy.
---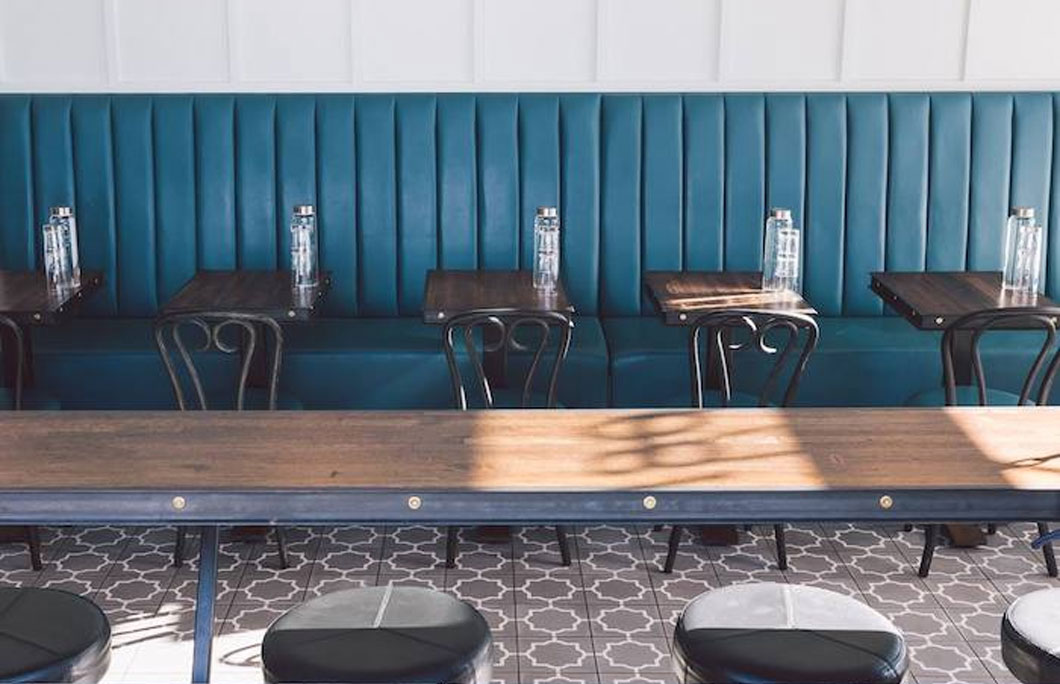 10. Blue Sparrow Coffee – Denver, Colorado, USA
This sleek, suave coffee shop is a hit with coffee aficionados across the country. There are 15 or so staple coffee and beverage options, plus a Featured Roaster program that rotates monthly. Owner Jeffrey Knott goes above and beyond to seek out up-and-coming roasters from across the world, so it's one of the best places in the country to discover the extraordinary. Grab a much-coveted seat at one of the few tables and work your way through the menu.
---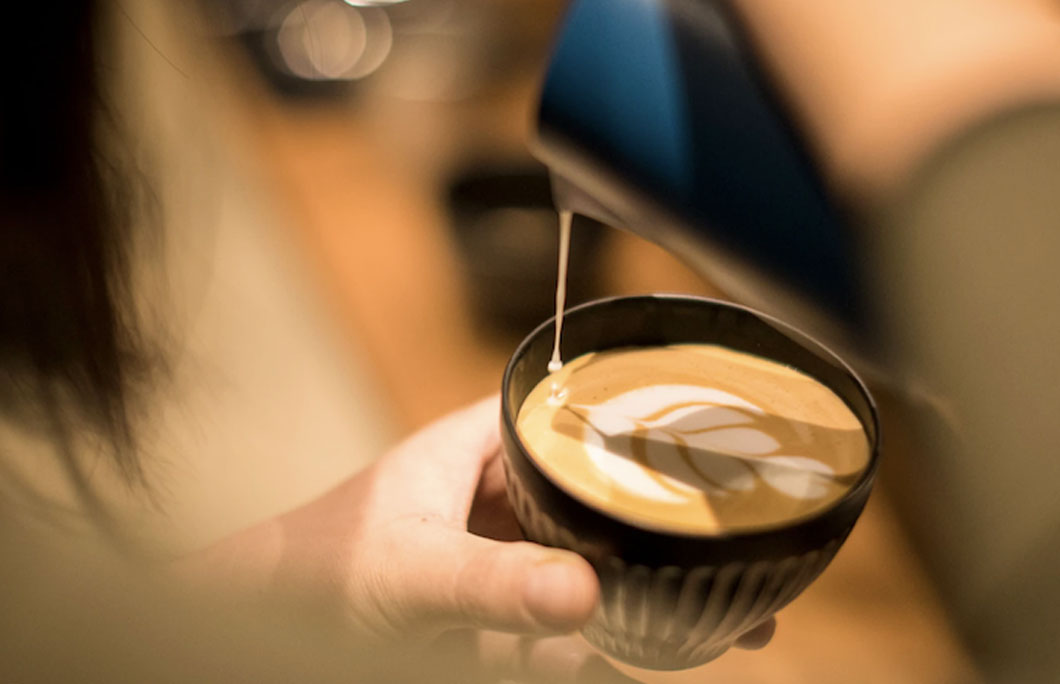 9. MAME – Zurich, Switzerland
Founded by Japanese barista Emi Fukahori and barista champion Mathieu Thesis, MAME –aptly –means beans. Since it opened, it's become one of the city's most beloved coffeeshops thanks to its world class brews. They serve three types of coffee: Classic (chocolatey), Adventure (fruity) and Crazy (complex and floral).
---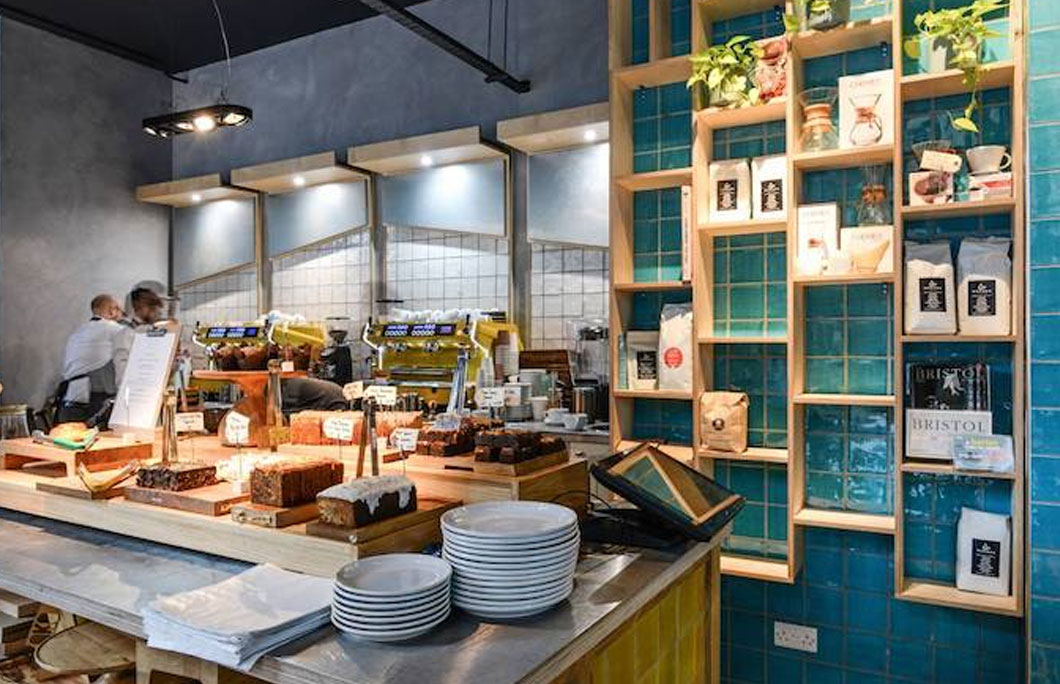 8. Mokoko – South West (Bath, Bristol & Portishead), United Kingdom
While it would be fair to assume that the Big Smoke would boast the best coffee in the country, the title rightfully goes to Mokoko. The beloved coffee shop boasts four premises across the South West –two in Bath, one in Bristol and one in Portishead. You can expect perfectly brewed cups at each establishment, though the Bristol bakery gets extra points for its onsite bakery. Sip on everything from creamy cappuccinos to aeropress-prepared coffees, and tuck into a freshly baked cherry cheesecake muffin. Coffees here are single-origin and roasted in-house too.
---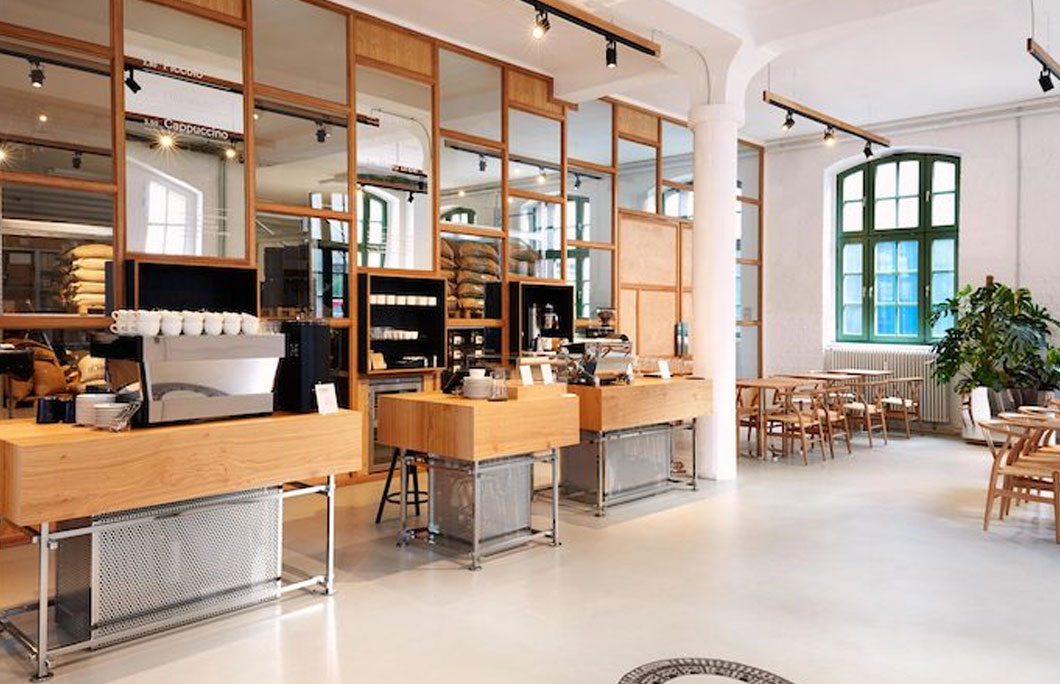 7. Bonanza Coffee – Berlin, Germany
Stop the press, we've found the best flat white in Berlin –and in a city full of coffeeshops, that's saying something. According to the website, Bonanza serves up 'unnecessarily good' coffee, and we agree. The secret? Arabica coffee sourced from the likes of Colombia and Ethiopia, roasted on-site for longer than you'd expect and lovingly served by passionate baristas.
Once you've finished the coffee take a walk around the 7 most Instagrammable spots in Berlin.
---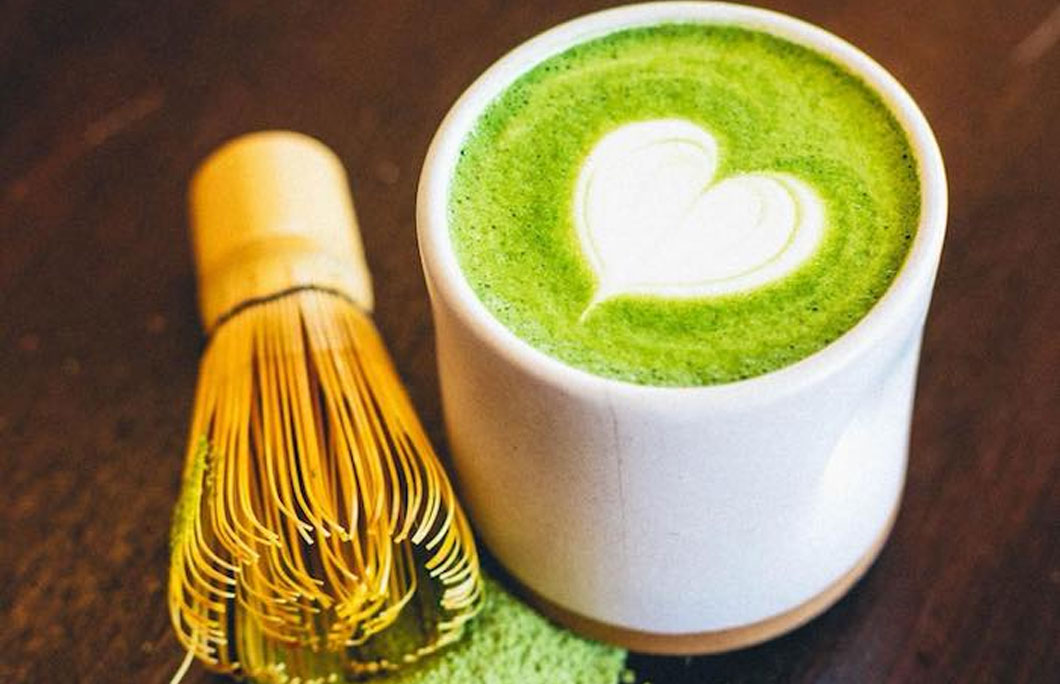 6. Mostra Coffee – San Diego, California, USA
Named Roaster of the Year 2020 by industry-experts Roast Magazine, this locally-owned coffee shop shows no sign of slowing down. Aiming to drive awareness around speciality coffees from the Philippines, there are now three locations sprinkled across the city, each serving up deliciously creative caffeinated concoctions. Highlights include the Bibingka Creme Brulee Latte, inspired by a traditional Filipino dessert, and cold brews served with fresh coconut milk.
---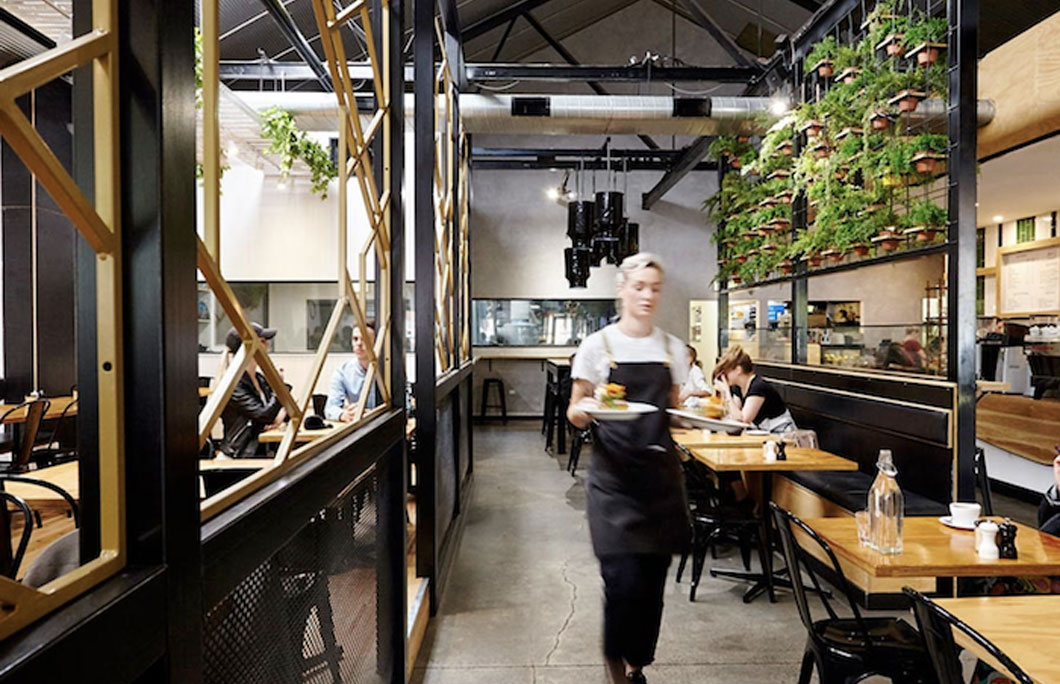 5. Axil Coffee Roasters – Melbourne, Australia
They won't tolerate a bad flat white in Melbourne and it's pretty hard to find a bad cup of joe anywhere in the city. For an unbeatable brew, there's Axil. Founded by Australian barista champion Dave Makin and his partner Zoe, it's the city's largest roaster. Most of Axil's beans are sourced directly from carefully selected growers and the house blend changes seasonally. There are cafes all over the city, ranging from upmarket Mayday in Richmond to Melbourne Airport. We're fans of their flagship cafe and roasting facility over at HQ. The converted warehouse is bright and buzzing all day long.
---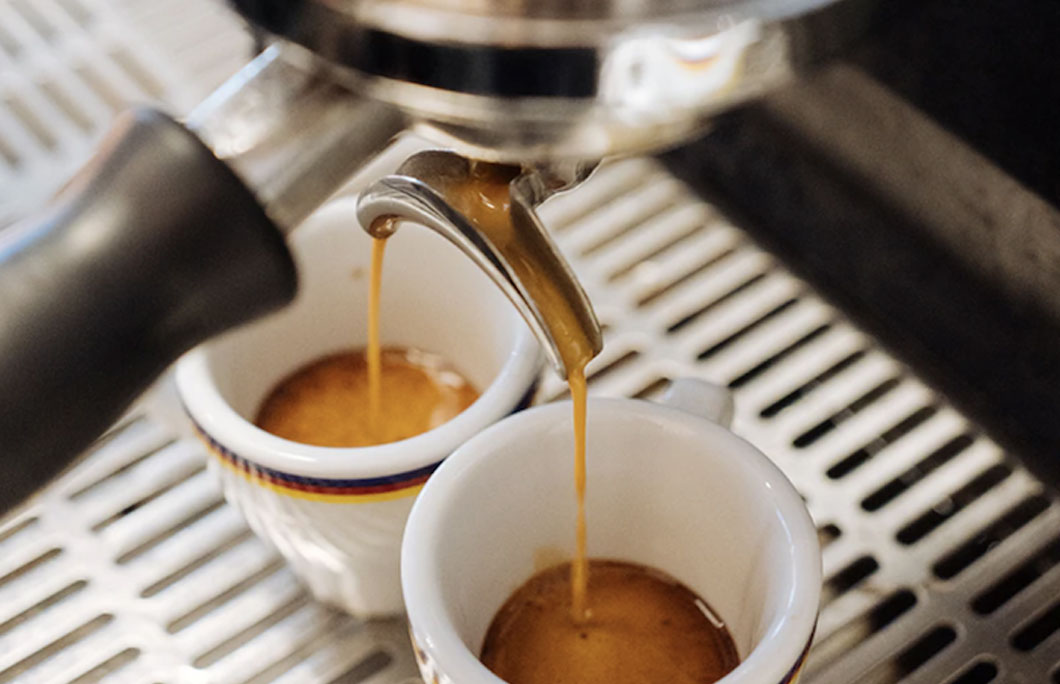 4. Ditta Artigianale – Florence, Italy
Alright, it's hardly difficult to find a decent cup of coffee anywhere in Italy. But Ditta Artigianale has something new to bring to the table. Opened in 2013, Ditta Argigianale is a forward-thinking coffee shop with an international vision. The emphasis here is on delivering high-quality coffee from free-trade single producers and micro-lots. There are now three different locations, including one inside an impressively-renovated sixth-century church. The coffee shop also pairs state-of-the-art Japanese equipment and classic Italian espresso machines. The result? The perfect cup of coffee, every time.
---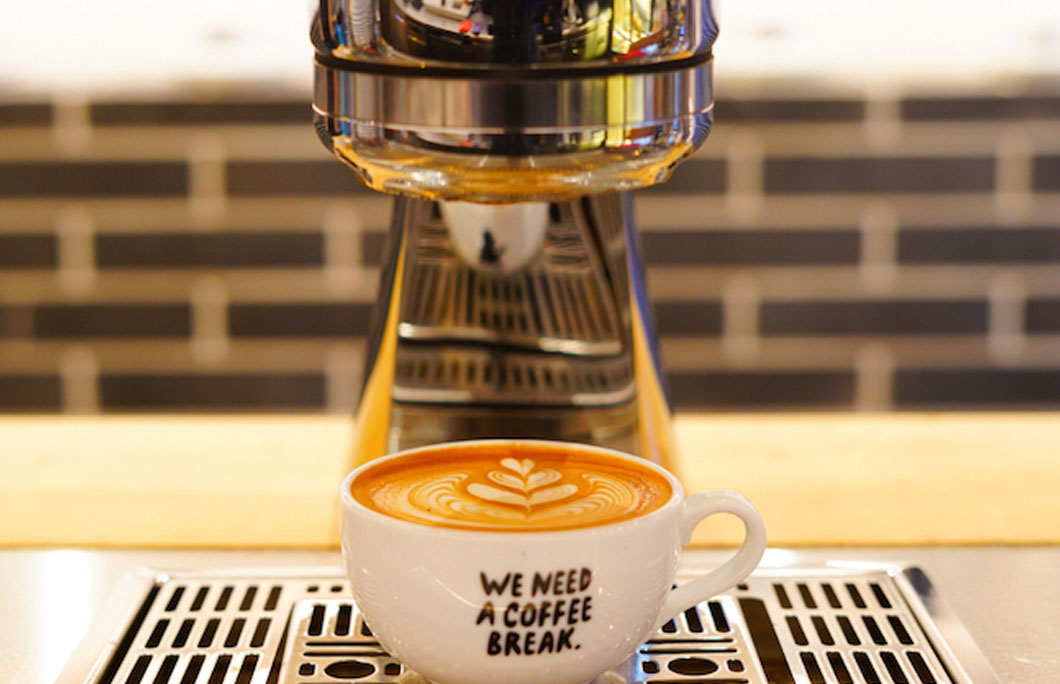 3. Barristart Coffee – Singapore
The beans are brilliant at Barristart Coffee, with a choice of Baristart Blend and two single-origin beans. But the thing that sets this coffee shop apart is the milk. They use Biei Jersey milk from Hokkaido in Japan to ensure that every cup is rich and creamy. Every cup is topped with bespoke latte art for the 'gram too.
---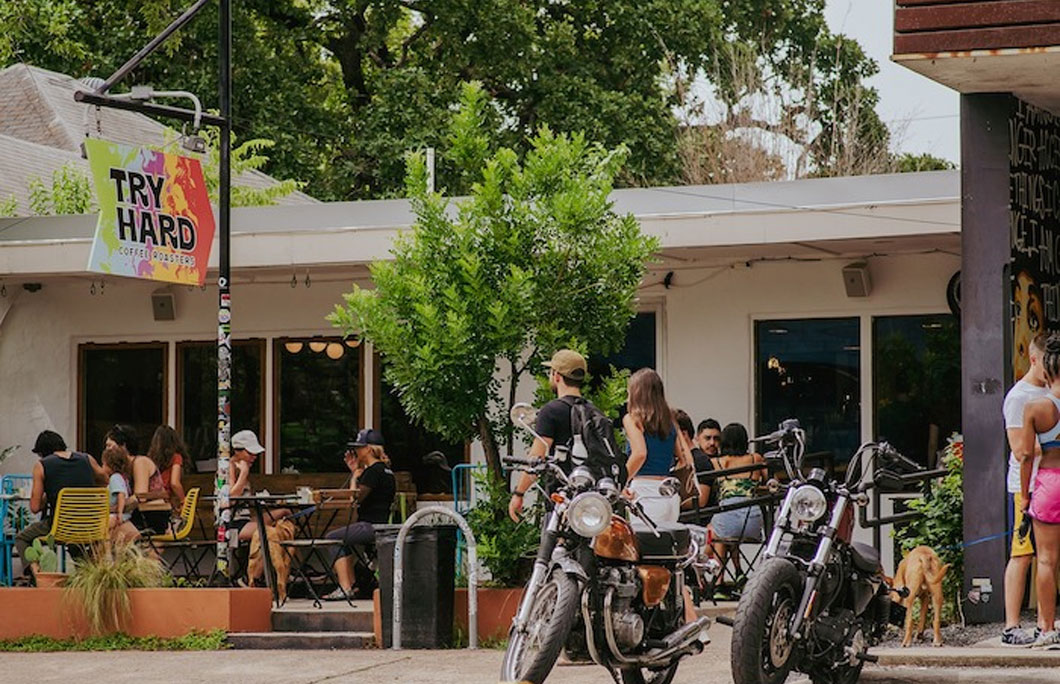 2. Try Hard Coffee – Austin, Texas, USA
In a city that takes its coffee as seriously as Austin, it's hard to stand out. But Try Hard makes it look easy, with some of the best brews (and beats) in the country. As well as the usual menu stalwarts, there are seasonal drinks too, like the 'Chai Rider' and the 'Campfire Milkshake'. DJs spin vinyl every morning and blast out music on the front patio for maximum good-time vibes. Beans are roasted in-house and served alongside a mouth-watering menu of tacos and hash bowls.
---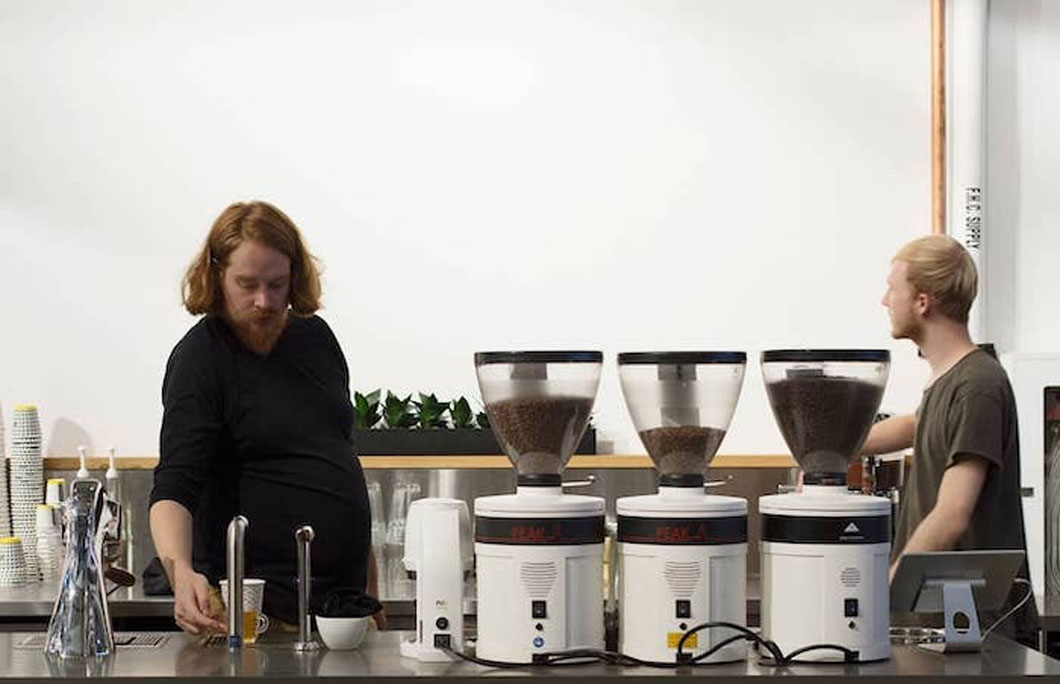 1. Pilot Coffee Roasters – Toronto, Canada
Pilot Coffee Roasters are a staple on the Toronto coffee scene and dozens of cafes across the city serve up their brilliantly roasted beans. But why settle for anything less than the source? As well as being an award-winning roaster and cold brewer, there's a handful of Pilot Coffee Roasters cafes dotted around the city. The bright, white Ossington Street premises is our favourite, featuring a huge open space with seating and a coffee bar that almost stretches across the entire length of the room.
---