Zagreb Vs Dubrovnik: How To Choose Between The Two
When you think about travelling in Europe, chances are, Paris or Vienna first come to mind. However, we're here to make a case for why oft-overlooked Croatia deserves the spotlight. Whether you're a backpacker looking to stretch your dime, a romantic looking for an intimate weekend with a loved one, or a parent travelling with young children, Croatia's got you covered. But which city do you begin with – Zagreb, with its air of serene antiquity, or Dubrovnik, where medieval walls meet the sparkling sea? If you're trying to choose between visiting Zagreb or Dubrovnik, we have all the info you need to decide.
Zagreb Vs Dubrovnik: How To Choose Between The Two
Overview – is Zagreb or Dubrovnik better?
History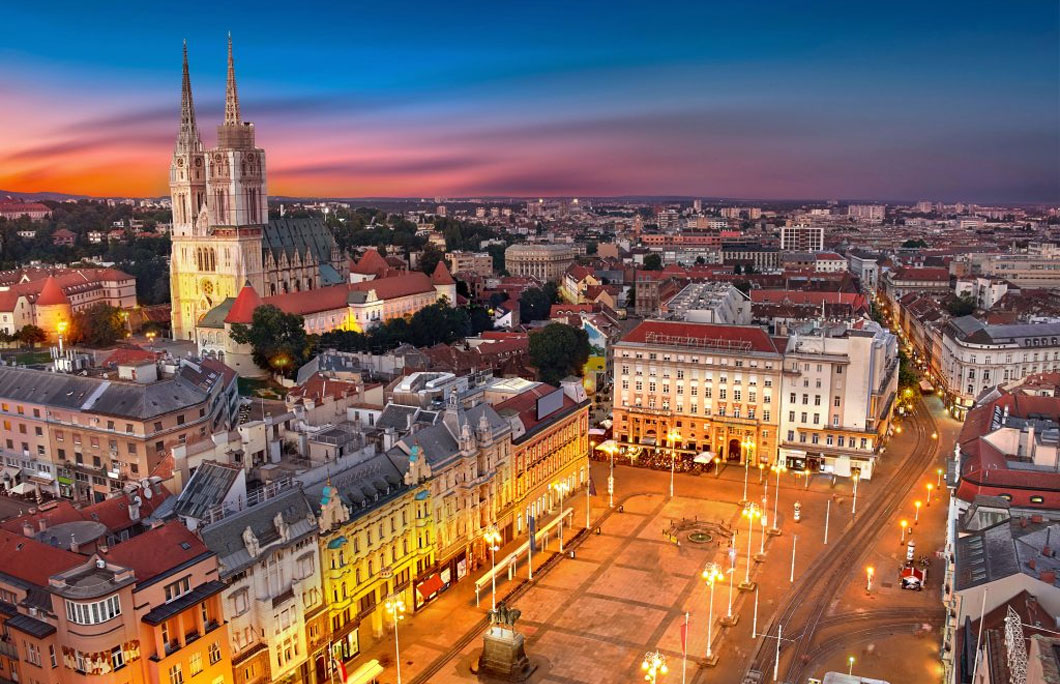 Zagreb
Cosily nestled on either side of the Sava river in northwestern Croatia, Zagreb is the country's capital and a city that boasts over a thousand years of continuous habitation. From its humble origins as a provincial town under the Roman Empire to its rise as a successor to the fallen Yugoslav Republic, it has grown to become home to a fourth of Croatia's population. Today, it lies at the crossroads of central and southeastern Europe. It's quiet and calm yet is also famous for its diversified economy, in which its tourism industry plays an ever-expanding role.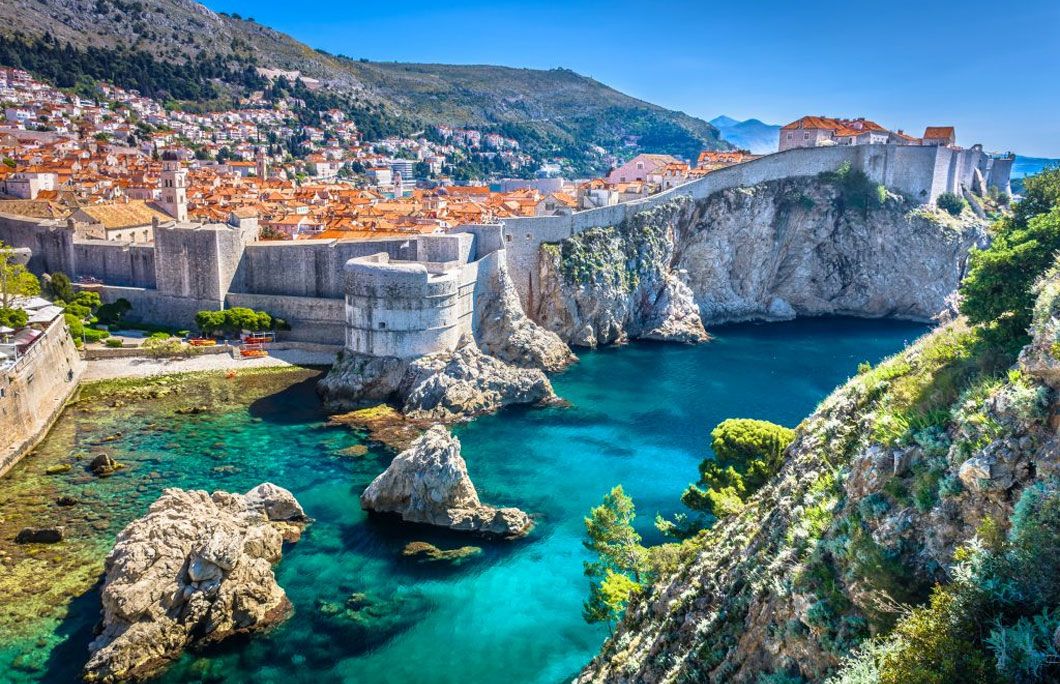 Dubrovnik
Historically known as Ragusa, Dubrovnik sits on the Adriatic coast, far to the south of Zagreb. Much like its older brother, it too started out as a Roman-era town. Over time, it was shaped by Byzantine, Venetian and Austrian influences, which made lasting marks on its architecture, art and cuisine. In western Europe and the USA, Dubrovnik is most famous for being the filming location for King's Landing in the fantasy TV series Game of Thrones. Thanks to some pop culture fairy dust, it's perhaps the city in Croatia that brings in the most tourists annually.
---
Getting there – and around
The pride of Croatia's transport industry is its road network. However, it also has a well-developed railway system and international airports in 6 major cities, including Zagreb and Dubrovnik. Depending on how long you plan to stay in the country, and how much you are willing to spend, you can enter either by air or by train. Inside each city, buses, trams and local trains are inexpensive and efficient ways to get around, leaving you with a higher budget for souvenirs and, more importantly, food!
Before you enter Croatia, you should know that although the country is part of the European Union, it has not fully adopted the euro. Instead, it uses the Croatian kuna, which is valued at approximately 0.13 euros or $0.16.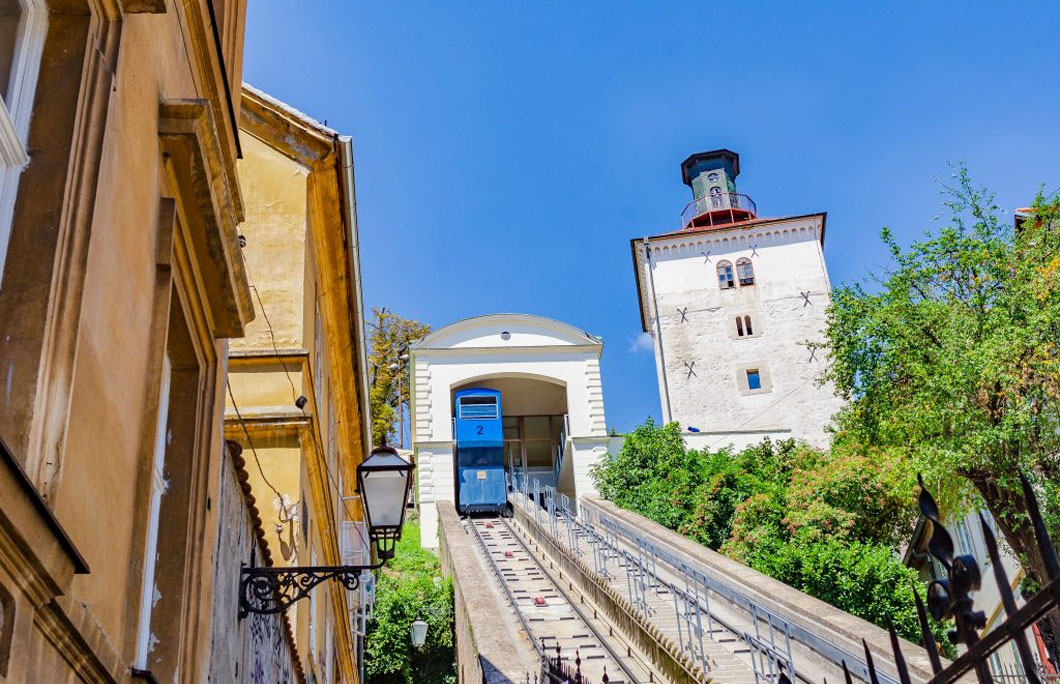 Zagreb
The nearest airport is Zagreb International Airport, which is located around 15 km from the city centre. It is connected to a number of cities in Europe and Asia through carriers like Lufthansa, Qatar Airways and Air France. To get from the airport to the main city, take a shuttle- they're owned by Croatia Airlines but used by all international passengers.
Until a few decades ago, taxis within Zagreb were quite expensive, but the entry of multiple international competitors has changed this. You can ride with local operators such as Radio Taxi Zagreb and Eko Taxi, or international behemoths like Uber, which recently added Zagreb to its network. Alternatively, you could also take Zagreb Commuter Rail's local trains, trams (which are most useful in the inner city), or buses (which run on over 120 routes). If you're not afraid of heights, you may want to give Zagreb Funicular a try- it's one of the shortest, steepest and safest funiculars in the world!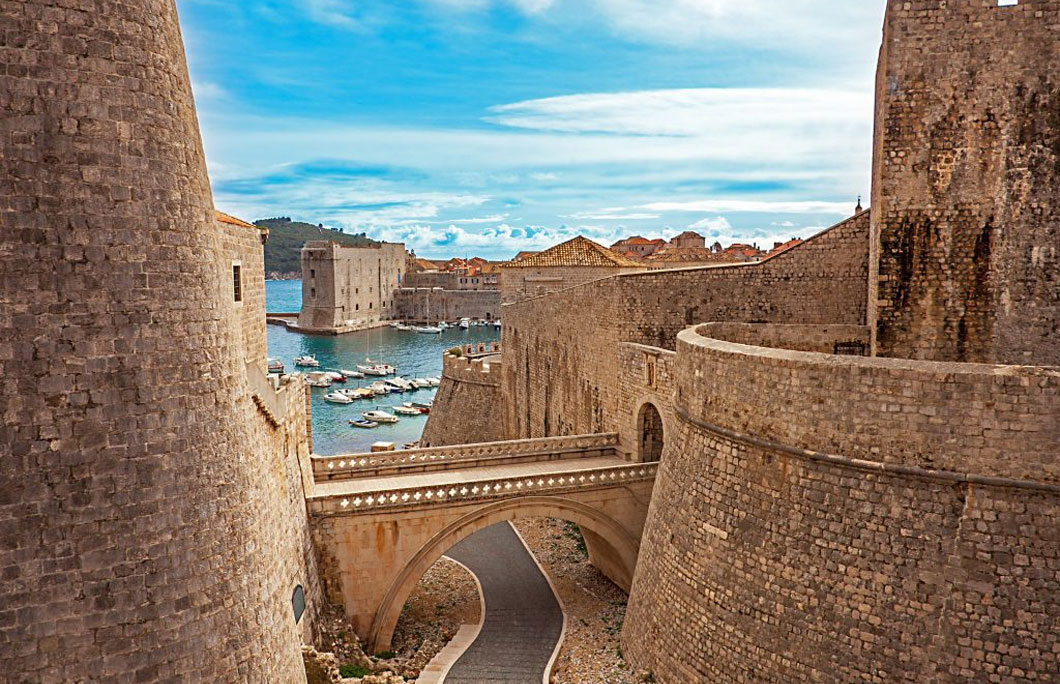 Dubrovnik
Dubrovnik Airport, situated 15.5 km from the city centre, is the third busiest in Croatia. Partnered with multiple international carriers such as British Airways, Turkish Airlines and EasyJet, it is busiest in the summer. The best way to get from the airport to the city is also to take a shuttle; these leave the airport roughly half an hour after each flight arrival.
The main way to travel within Dubrovnik is to use the local buses operated by Libertas Dubrovnik. These cover 12 lines, and the main bus stop is in the Pile area, near Old Town. You can purchase tickets from either Libertas kiosks or the bus drivers (but the kiosks sell them for cheaper). A standard ticket is valid for 59 minutes after purchase and can be used to travel in any direction. As a tourist, though, you might want to buy a one-day ticket instead!
Uber taxis are available in Dubrovnik, but if you want to get a more hands-on feel of the city, we'd recommend you walk instead. You could also take the ferry if you decide to visit the nearby Lokrum island.
---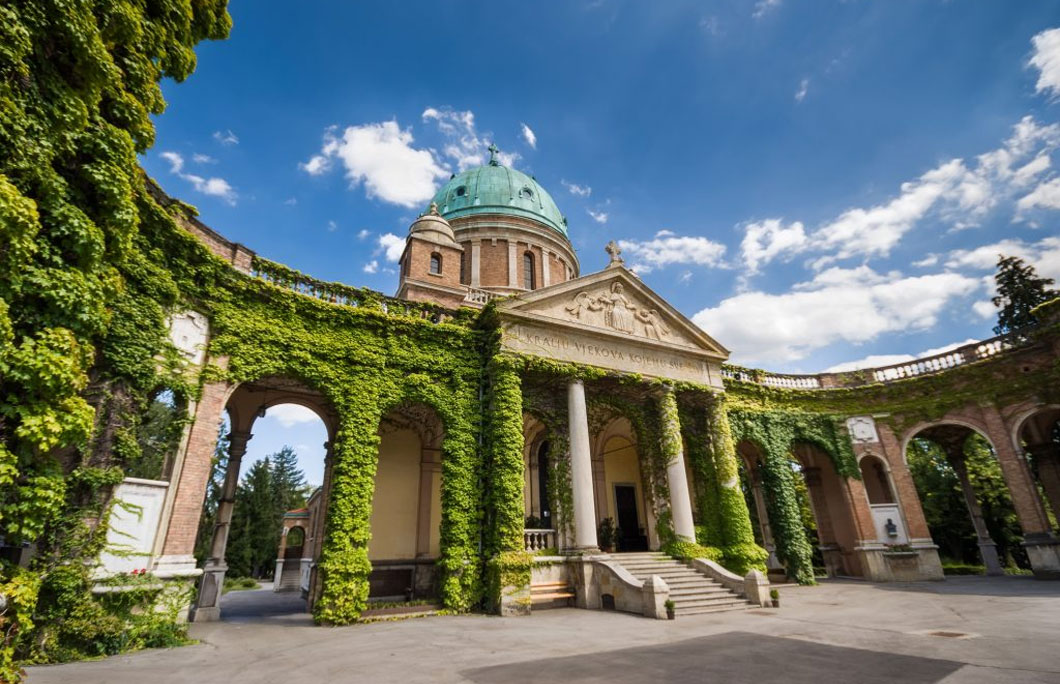 Zagreb
Zagreb is an inland city without direct access to the sea, and hence experiences a significant range of temperatures. Summers are very warm but visitors won't need to worry too much about dry heat because the city happens to be the ninth wettest capital in Europe. In any case, most of its tourist attractions are indoors.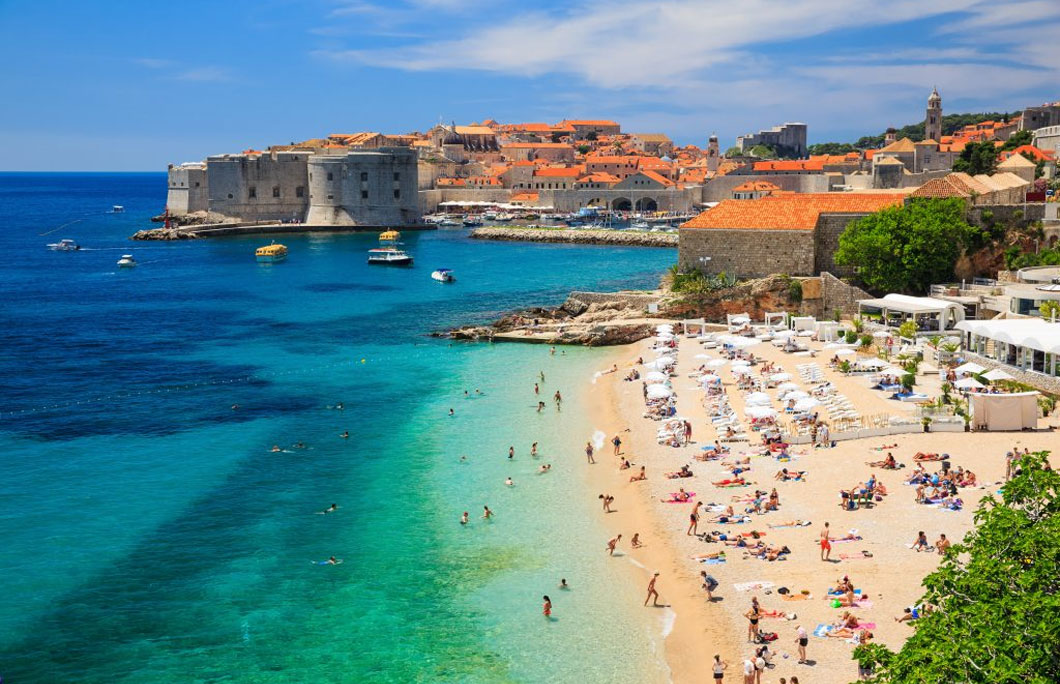 Dubrovnik
Being on the coast, Dubrovnik enjoys a Mediterranean climate, with humid summers and mild winters. Like most coastal cities, it is frequented by tourists in the summer months, when the Adriatic Sea is most beckoning. If you plan to do a lot of swimming, join the summer tourist crowd, but if you want to spend a lot of time walking around the city without having to dodge throngs of tourists, plan to visit in the early winter.
---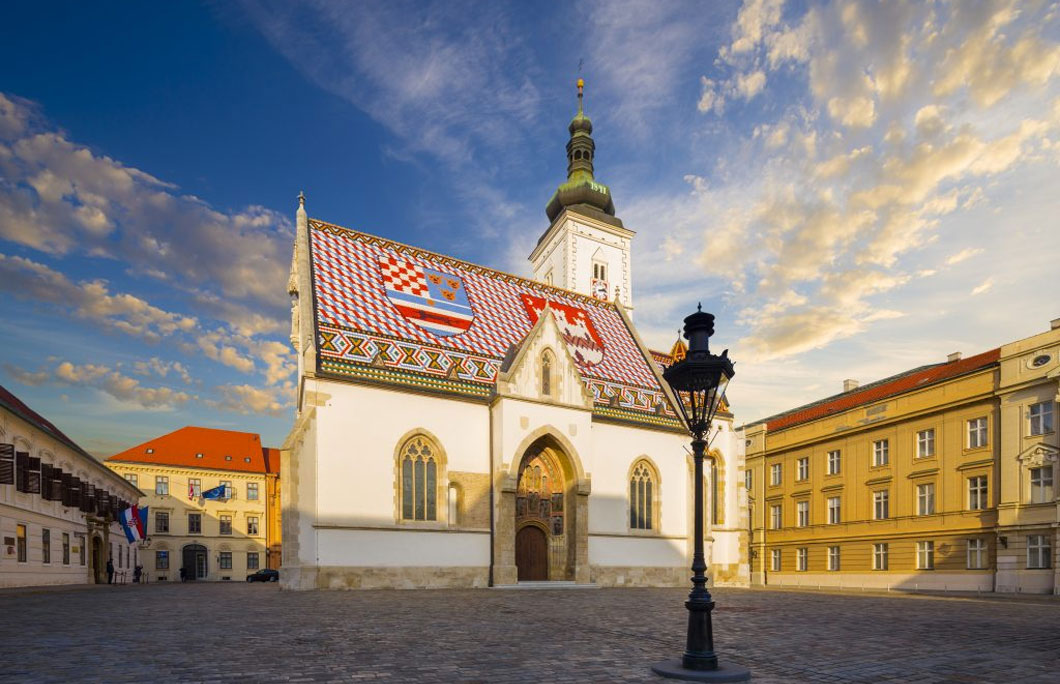 Zagreb
The capital of Croatia is best known for its notable range of museums. Some of these, such as the Archaeological Museum, showcases its Greek, Roman and medieval history. Some, including the Museum of Mimara, display original Renaissance works by famous painters like Rembrandt and Van Dyck. However, the most unique museum in Zagreb is likely the Museum of Broken Relationships, a collection of memoirs and personal effects that tell the stories of failed amour.
Zagreb also has many old churches built in the central European style, reminiscent of Prague or Budapest. One of these is St Mark's Church, with interiors of stunning sculptures and frescoes. Most places are fairly cheap or free to visit.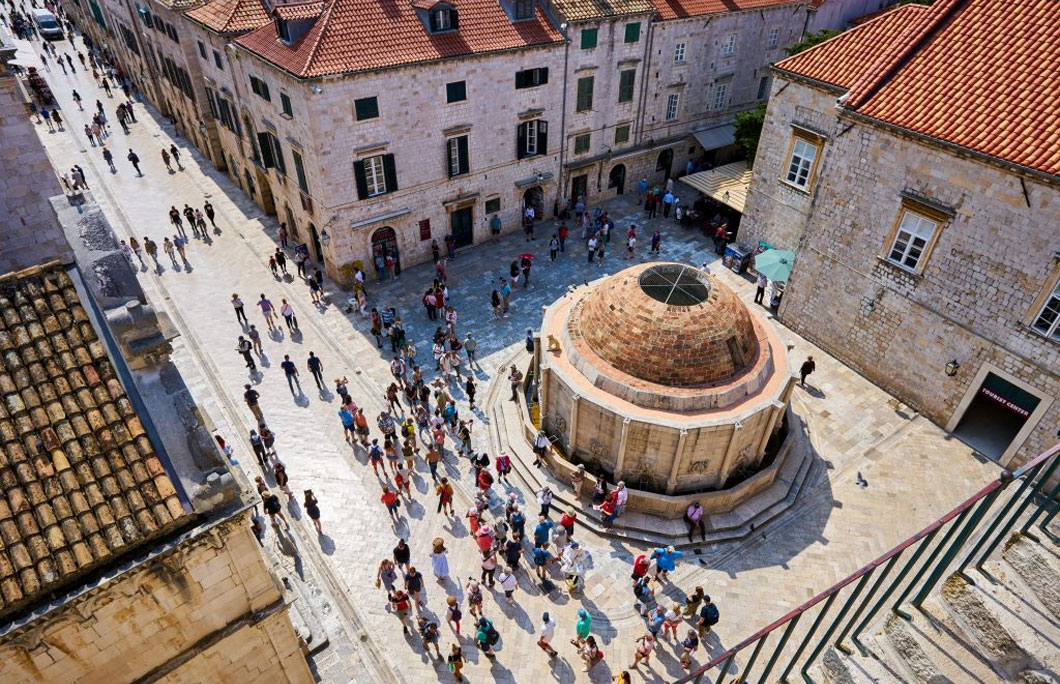 Dubrovnik
Ever since the launch of Game of Thrones, Dubrovnik has drawn in a lot of fantasy nerds eager to re-create Cersei's Walk or the lookout over Blackwater Bay. Sauntering through the city, with its walls and towers, feels like travelling back in time. Whatever you're looking to find, you should begin your adventure at Old Town, the main hub of tourist activity.
Fort Lovrijenac, situated just outside the western walls, offers a commanding view over the seas, and Banje Beach is a great place to take pictures before eating at one of the many quirky seaside restaurants. Due to its constant influx of tourists, Dubrovnik is slightly more expensive than other cities in Croatia.
---
Food and drink
The food and drink you'll find at the two cities are highly reflective of both their histories, geographies, as well as their experience with tourists. On the whole, you are more likely to find international cuisines in Dubrovnik. Zagreb, on the other hand, offers a more local experience of Croatian cuisine, with the odd Turkish delicacy tossed in.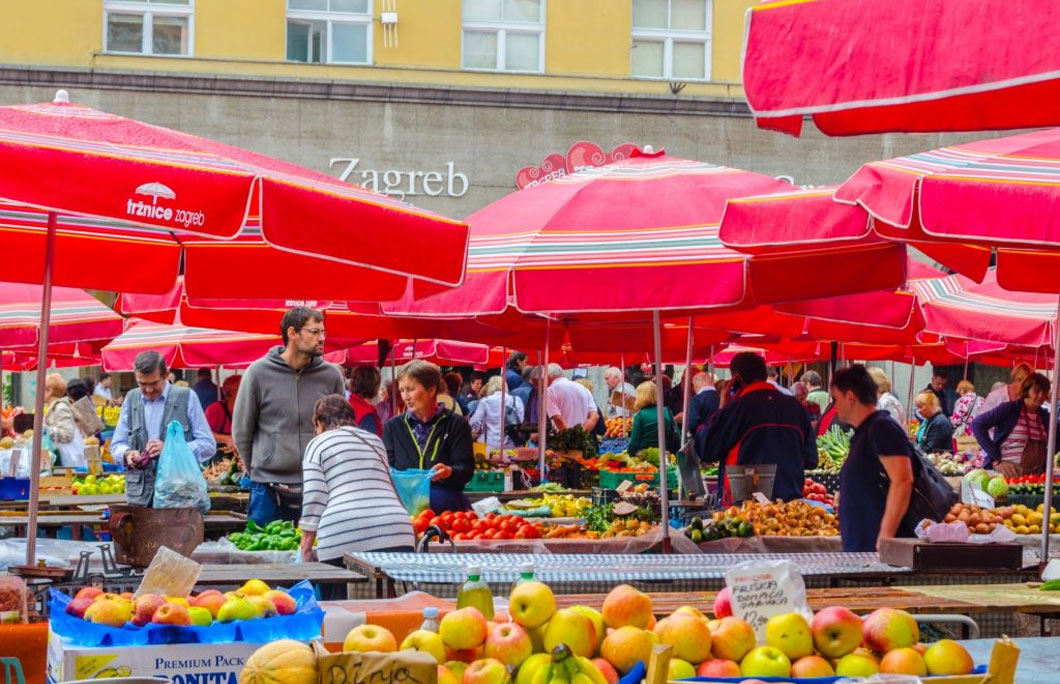 Zagreb
There are three dishes that you absolutely must taste here. Zagorski Štrukli is a crunchy snack of dough and different filling options: cottage cheese, cream, eggs and chocolate. Locals might recommend you eat it with burak, a Turkish pie. Sir i vrhnje is a simple but fabulous mix of fresh cottage cheese and sour cream. Finally, cuspazj is a blanket term used for multiple Croatian stews – which include vegetarian as well as meat options. A good place to try some fresh produce is Dolac market.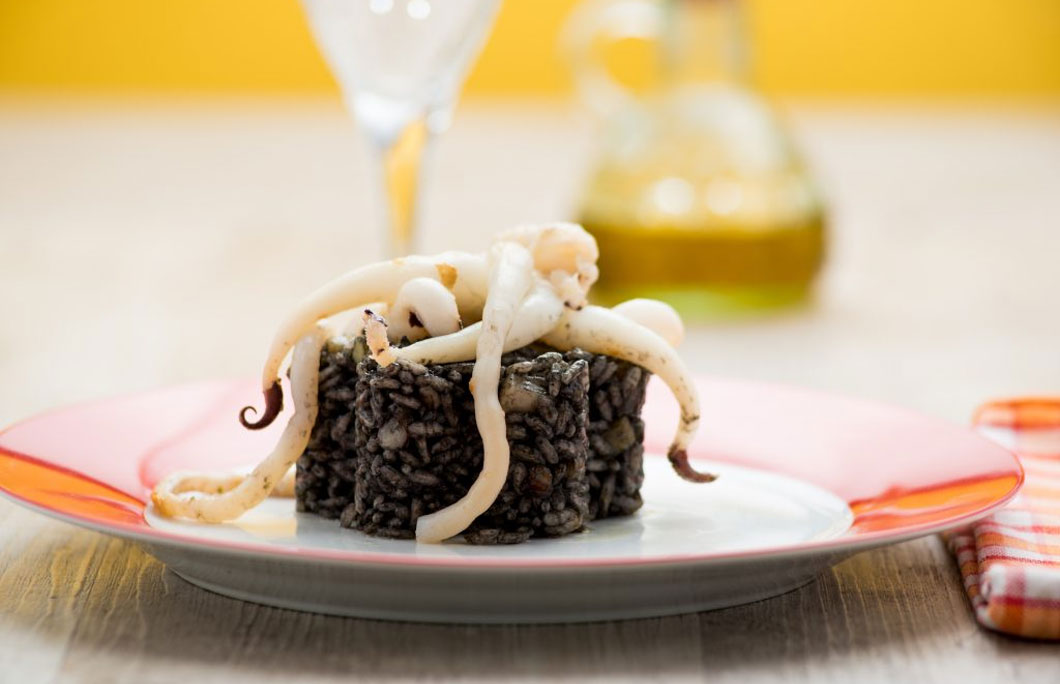 Dubrovnik
Coastal cities generally have great seafood options, and Dubrovnik is no exception. Begin your gastronomic escapades with mušule na buzaru – steamed mussels in a broth of white wine and other shellfish. Drool your way through crni rižot, a risotto dish stained black with squid ink. To top it off, savour some ston cake, which uses penne pasta, nuts and chocolate as filling.
The D'Vino Wine Bar is particularly famous for its Croatian and Montenegrin wines.
---
So, should you visit Zagreb or Dubrovnik?
Dubrovnik is by far the more popular city among tourists, but don't be fooled by Zagreb's unassuming facade. There are great experiences in both cities.
If you're looking for a quick getaway with your family, you'd probably appreciate Dubrovnik's beaches, historical monuments and city tours. However, you will probably spend more money here. If, on the other hand, you'd prefer to take your time and let Croatian culture sink into you more subtly, Zagreb might be a better option. Its museums and streets will make lasting impressions on solo and budget travellers.
Ideally, though, you should try to visit both cities – preferably in the early summer or late autumn months.
---