Edinburgh Airport Destinations
Is Edinburgh Airport your most convenient air travel hub and you're wondering which destinations you can fly to?
In that case, you've hit the travel jackpot with this blog – we've trawled official sources to grab the latest information on the greatest destinations from EDI, then served them up for your delectation.
Lots of us haven't flown for a while due to the global health crisis and the air industry is busy getting back to optimal service levels. So this is a great time to get to grips with which locations you can fly to from Edinburgh right now and remind yourself of the airlines that fly out of the Scottish capital.
Whether you're planning a business trip to London, a honeymoon in Europe or your first big family holiday in a while, you'll find all the info you need for a successful trip right here!
Edinburgh Airport Destinations List
Check out your full list of Edinburgh Airport destinations below: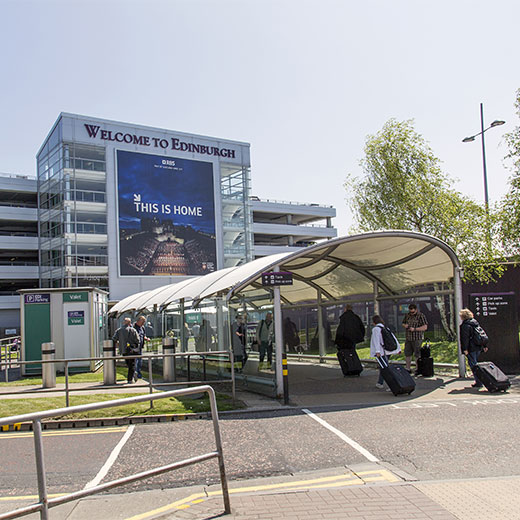 Edinburgh Airport UK & Ireland destinations
Edinburgh Airport's location in east central Scotland means it's perfectly placed for grabbing a flight to elsewhere in the British Isles – you're a short hop from lots of legendary locations in England, Wales, Northern Ireland and the Republic of Ireland. You can fly from EDI to UK destinations like Belfast, Birmingham, Bristol, Cardiff, Cork, Dublin, Derry, Isle of Man, London City, London Gatwick, London Heathrow, Manchester and Southampton.
Edinburgh Airport Europe destinations
We might not be part of the EU anymore, but Edinburgh's still a brilliant base for travelling to top-notch European destinations. Whether you want to sample French cuisine, soak up the sun in Spain or tour castles in Germany, EDI is the perfect launchpad. At the moment, you can fly from Edinburgh to cities in Europe including Amsterdam, Athens, Barcelona, Basel, Berlin, Bologna, Copenhagen, Dubrovnik, Gothenburg, Ibiza and Kefalonia.
Edinburgh Airport Rest of the World destinations
Europe not quite exotic enough for your next holiday? Or perhaps business takes you all around the world (lucky you!). Edinburgh also has flights to great global destinations like Boston, Cancun, Doha, Marrakesh, New York and Philadelphia.
Edinburgh Airport onward destinations
Want to flex your worldwide travel muscles even more? Edinburgh is a top starting point for connecting flights to a huge range of final destinations, including Cape Town, Rio de Janeiro, Kingston Jamaica, Toronto and Tokyo.
Where are the best places to fly to from Edinburgh Airport?
Too many Edinburgh Airport destinations to choose from? If you're struggling, here are a few highlights from some of our favourite hotspots:
Choose Bristol if you fancy hanging out in a creative, multicultural city with buzzing art and music scenes. And as well as being the home town of Banksy and Massive Attack, there's bags of history here too – from the eye-popping Clifton Suspension Bridge to historic ships like SS Great Britain. The food's also fab – you'll find everything from trendy cafes serving tasty vegan fare to international street food stalls and pubs and bars pouring sophisticated cocktails and refreshing craft beers.
Choose Cork if you want to visit the home city of the world's greatest ever band (The Frank and Walters). And you can also have a blissful picnic in the lush surroundings of Fitzgerald Park, stare in wonder at the stars from Blackrock Castle Observatory, and climb to the top of the tower at St Anne's Church to ring the famous Shandon Bells. There are 132 steps along the way, so pace yourself! If you're fond of a drop of Irish Whiskey and have a designated driver, head out into County Cork for the Jameson Experience in Middleton – you'll learn all about how this famous spirit is made and sample some of the elixir of life from the source.
Choose Amsterdam when you're yearning for a unique mix of liberal culture and fascinating history. Popular things to do here include visiting the gorgeous Gothic Rijksmuseum to take in jaw-dropping Dutch masterworks and stopping for a bit at the onsite Michelin-starred restaurant, and seeing the moving Anne Frank museum, where the inspirational WWII heroine and her family hid from the Nazis for two years. And for something a little different, tour De Negen Straatjes (The Nine Streets) – a quirky boho neighbourhood packed with craft shops, vintage clothing stores, chic cafes and cool coffee shops. Last but not least, if you're a fan of Van Gogh, don't leave without visiting the mind-blowing museum dedicated to his life and work.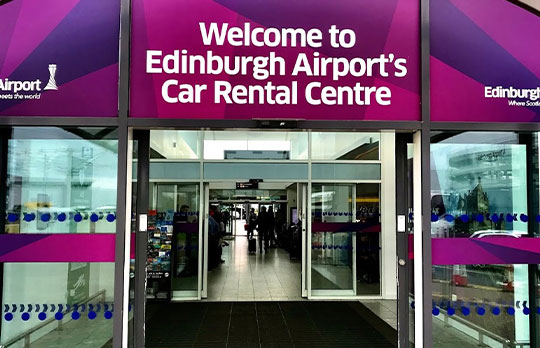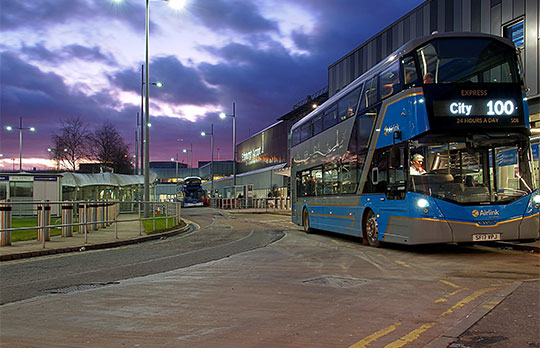 Edinburgh Airport – connecting you to the rest of the world
So now you know more about some of the top UK and European destinations from Edinburgh Airport.
But you need a rundown on a few locations a bit further afield? Your wish is our command!
Choose New York when you're yearning for a truly global city with a culture so deep and diverse that you feel like you're exploring an entire nation. You can enjoy a gourmet dinner on Radio City Hall's private rooftop, watch a classic movie in the open air at Skyline Drive-in and shop for everything from handcrafted jewellery to unique art at Harlem Bazar. If you visit during the summer, there's live music at events like SummerStage, and if Hip Hop is your bag you can take a guided bus tour with cultural pitstops in Manhattan, Harlem and the Bronx – seeing where legends like Biggie Smalls first battled on buzzing street corners.
Choose Cancun when you want to visit Mexico's party capital and chill out on soft sand Caribbean beaches. This the favourite Spring Break destination for thousands of US students every year but there's lots more to do than squeezing every drop of fun from the legendary nightlife (as great as it is!). For starters, Downtown Cancun offers a taste of authentic local culture, with high-flying wrestling, lip-smacking street food and lush parks, while swimming in the Yucatan Peninsula's cenotes (sinkholes formed in limestone caves) is always good for the soul. And if you fancy trying something really unusual, take part in a cathartic Temazcal ritual led by a local shaman.
Choose Marrakesh to explore an ancient city that transports you to a different dimension by stimulating all of your senses in totally unique ways. Explore its labyrinthine Medina (old city) to grab eclectic bargains from local traders (while you squeeze past donkeys and carts), sample mouth-watering tagine and couscous, and enjoy the distinctive architecture (characterised by flat-roofed buildings, impressive arches and elaborate blue tile mosaics. If you're up for an adventure slightly off the beaten track, you can also take a day trip to the Atlas Mountains and experience a different way of life in a traditional Berber village.
Which Airlines fly out of Edinburgh Airport?
A huge range of airlines flies out of Edinburgh Airport. Depending on your destination, you can enjoy superb service and hospitality from the likes of Aer Lingus, Air Canada, Air France, American Airlines, British Airways, easyJet, Jet2.com, KLM, Lufthansa and Virgin Atlantic.
Some of the most popular destinations at present include London, Madrid, Ibiza, Antalya, Copenhagen, Berlin and Chicago. You're always best arriving two hours before your departure time and although staff are always happy to help, it's easy to find departures in this reasonably compact and straightforward air hub.
If you appreciate some quiet, relaxing time before take-off, there are three airport lounges to choose from at Edinburgh – two Aspire lounges and the British Airways lounge. There's also a dedicated family lane if you're travelling with kids under 12, which is always a bonus.
Cafes and restaurants at EDI include Pret a Manger, Burger King, Starbucks, All Bar One and the Hudson St Grill. And if you need to pick up essentials or fancy spoiling yourself, you'll find shops like Boots, Boss, Fatface, JD Sports, Mac and Michael Kors.
Whoever you choose to fly with, your journey always gets off to a great start at Edinburgh.
How can I hire a car at Edinburgh Airport?
The easiest way to organise car hire at Edinburgh Airport is right here at Enjoy Travel. You can choose in a couple of clicks and grab a great deal when you book ahead of time. For example, hiring a small car like a Fiat 500 off-season costs as little as £17 a day, a compact Seat Leon is £19 a day and a nippy Vauxhall Corsa is £36 a day.
With car hire partners like Europcar, Hertz and Alamo, car hire at EDI is refreshingly simple.