7 of the Best Diving Sites in Indonesia
Some of the world's most fascinating creatures live in the crystal clear waters surrounding Indonesia's 17,000 islands. Its canyons attract a staggering variety of marine life, from hammerhead sharks and green turtles to pygmy seahorses and muck critters. Whether you're looking to duck and dive your way through schools of rarely-sighted tropical fish or swim alongside whale sharks, Indonesia has something for every diver. With so many spots to choose from, we're rounded up some of the best scuba diving sites in Indonesia.
7 of the Best Diving Sites in Indonesia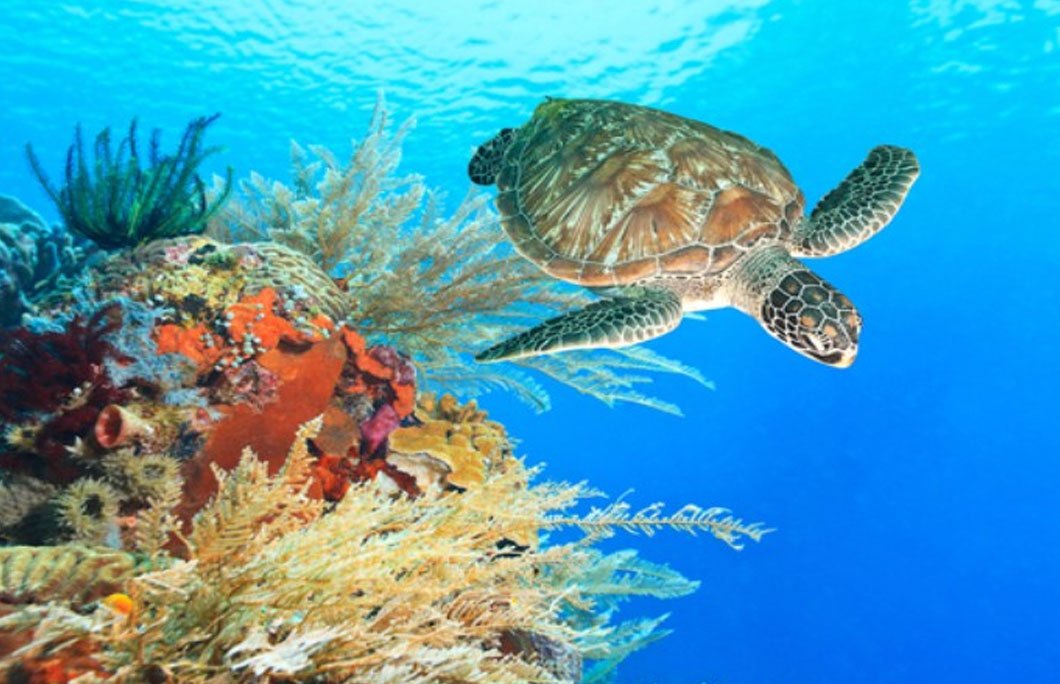 1. Bunaken National Marine Park
Bunaken National Marine Park was one of the first marine parks in Indonesia. Celebrated for its dramatic plunging reefs and walls, warm clear waters and shallow reef flats, it's also home to over 400 species of coral. There's a spectacular array of marine life: hawksbill turtles, pilot whales, triggerfish and stingrays, as well as muck critters like seahorses and snakes. It's also home to pods of dolphins, so look out for them when you're travelling from the main island.
The deeps waters offers excellent visibility throughout the year, sometimes exceeding 30-metres which makes for beautiful dives.
---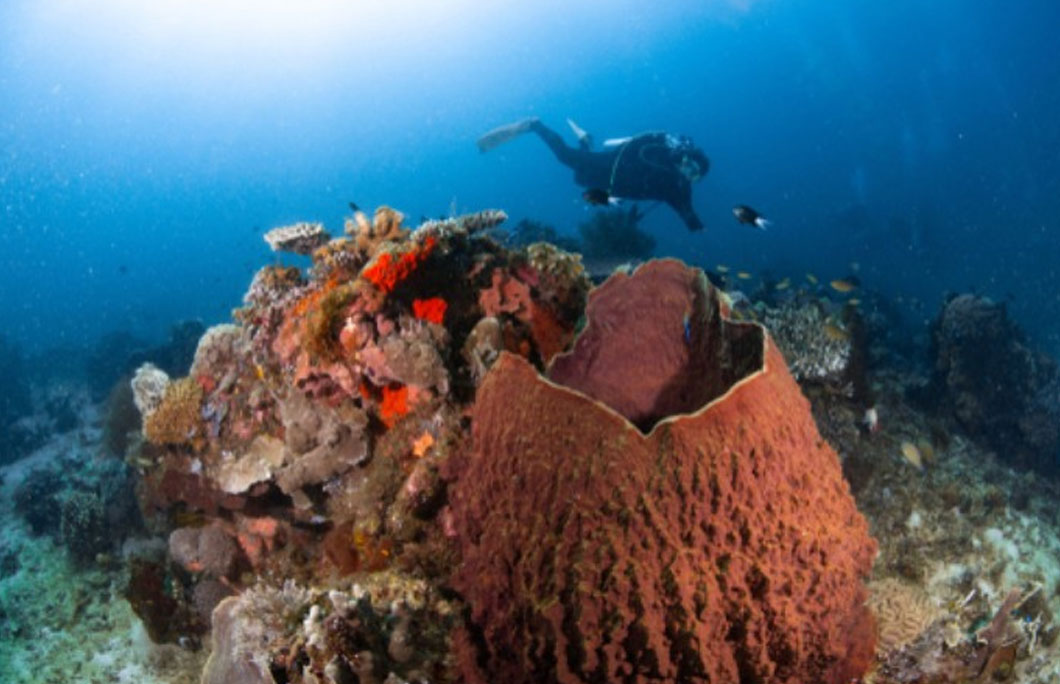 2. Derawan Islands 
The Derawan Islands are a string of islands, reefs and atolls offering a wide range of habitats, like mangroves, fringing reefs and steep walls. It's one of the richest ecosystems in Indonesia, with shark spotting along Maratua's plummeting walls, Karaban's famous jellyfish lake and manta rays at Sangalaki. Few people know about it either, making it perfect for those looking for quieter dives.
---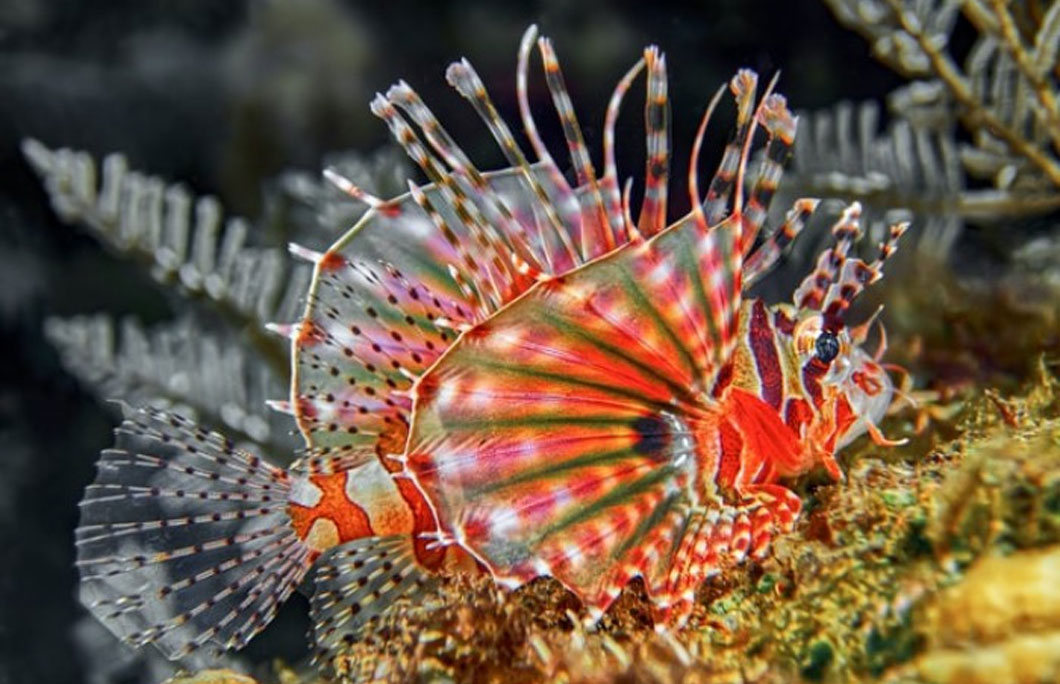 3. The Lembeh Strait
The critter capital of the world, muck diving in the Lembeh Strait is second to none. Just minutes into your dive, you'll meet hairy frogfish, amber scorpion fish, vibrant cuttlefish and electric clams. The sand and rubble slopes are the perfect hiding place for some of the planet's most peculiar species, like the coconut octopus which takes shelter in any shell it can find.
There are more than 60 different muck dive sites in the Lembeh Strait. All dives are limited to a maximum of 15 divers at a time, making it a more intimate experience.
---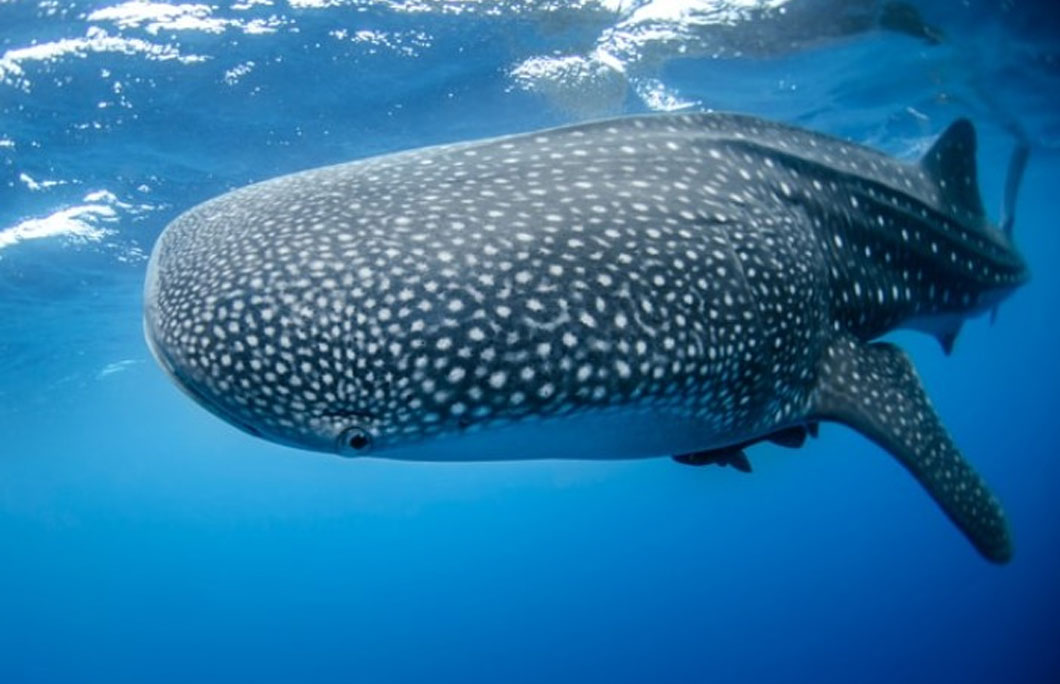 4. Triton Bay
Nestled in the heart of Kaimana Marine Protected Area, Triton Bay boasts spectacular scenery, all the way from its dramatic cliffs to its beautiful deserted beaches. But the whale sharks are its biggest draw. You can spot them all year round, but it's best to head there between October and March when the sharks congregate around traditional wooden fishing platforms to feed on anchovies. If you time your visit with the dark of the moon, you'll almost certainly have a shot at swimming alongside one of these mammoth sharks.
---
5. Banda Island
For the chance to swim alongside hammerhead sharks, the diving around Banda Island is unbeatable. It's a remote haven for marine life and has only recently opened up to tourists. Combining spectacular reefs and exhilarating marine life encounters, it's a must visit for adventurous divers. Its deep water basin and powerful currents have created the perfect environment for migrating scalloped hammerheads. For the best chance of seeing these shy and ethereal predators, schedule your trip for the second season which runs from September until November.
---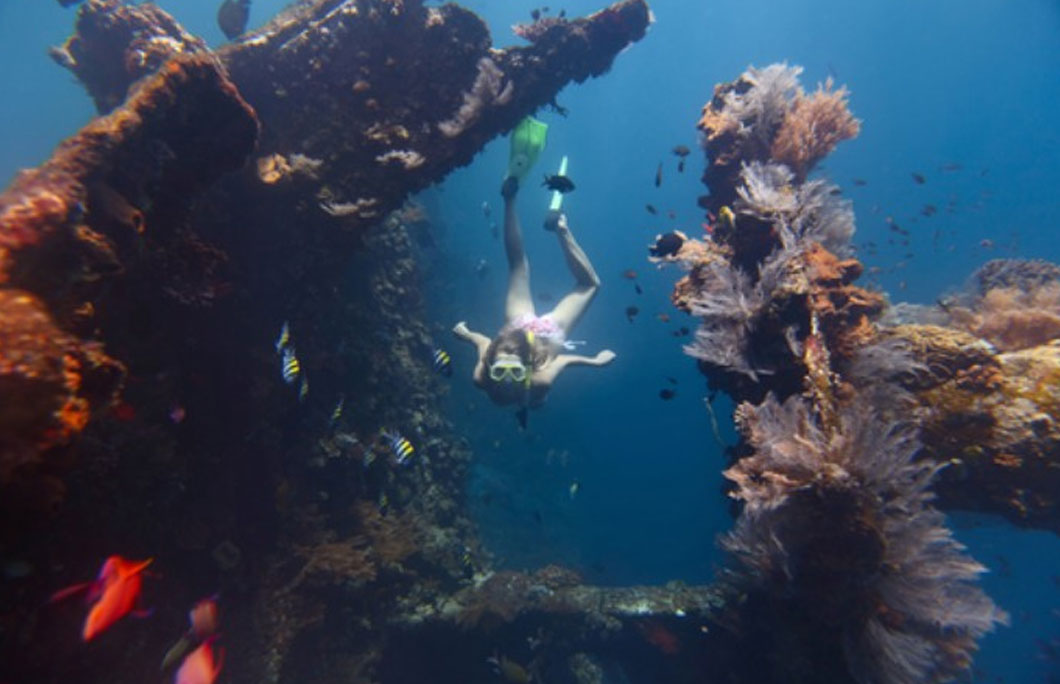 6. Tulamben USAT Liberty
One of the easiest, yet most dramatic wreck sites to dive in Indonesia, Tulamben USAT Liberty is on the north-east coast of Bali. The US transport vessel was torpedoed by a Japanese submarine in 1942. Several attempts were made to tow it, but they were forced to beach it at Tulamben. The incredible artificial reef now shelters staggering marine life including sea turtles, scorpion fish and pygmy sea horses. It starts around 2-meters and plummets down to 31-metres, easy for all levels. There are plenty of fun swim-throughs too.
---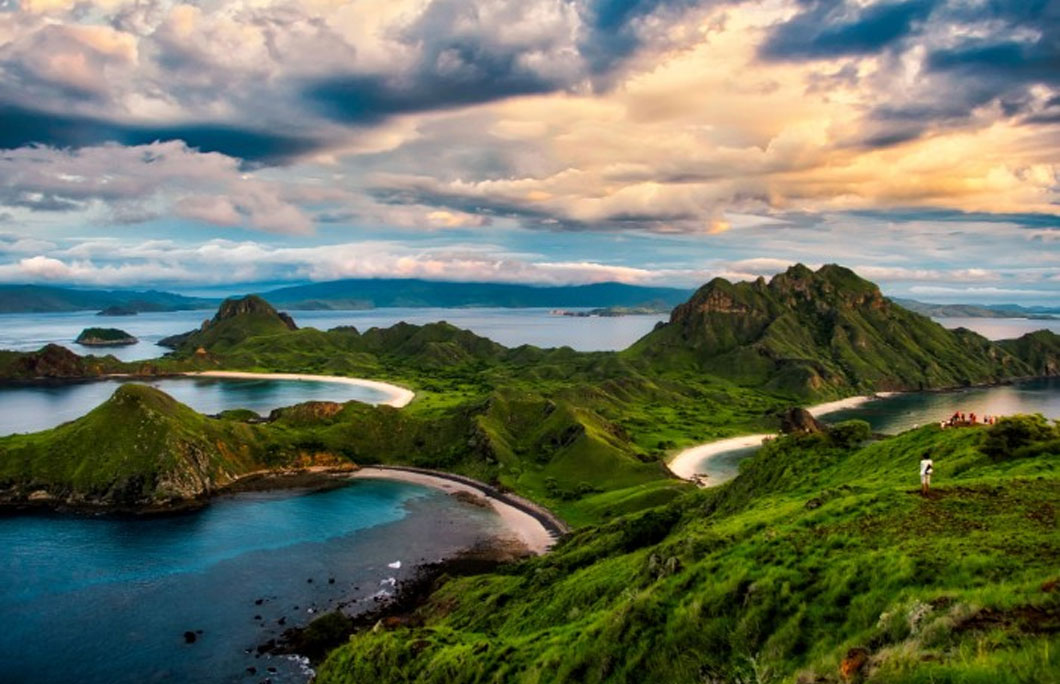 7. Komodo Island
It's a challenging dive at Komodo Island, but then it should be given that it's also one of the richest marine environments on the planet. The UNESCO World Heritage site is home to over 260 coral species. It's also home to more than 1000 species of fish, as well as prehistoric Komodo dragons. For some of the best manta ray spotting in the region, head to Manta Alley. You'll also meet large parrot fish and barracuda cruising along the current too.  For white-tip sharks head to Batu Bolong, with reef drops of 70-metres.
---