The Things You Should Know About Bran Castle In Transylvania
Immortalized by Count Dracula, Bran Castle is now Romania's most-visited attraction. It's perched on a cliff at an elevation of 762 metres, surrounded by dense forest and valleys that look like exactly the sort of place literature's most blood-thirsty villain would reside. Inside, narrow winding staircases and underground passages spiral around the labyrinth-like set-up, leading to 60 timbered rooms. But there's more to this medieval castle than meets the eye. Here are seven interesting facts about Bran Castle we'll wager you didn't know.
If you are planning a trip to Romania, Here are 7 interesting facts about Bran Castle In Transylvania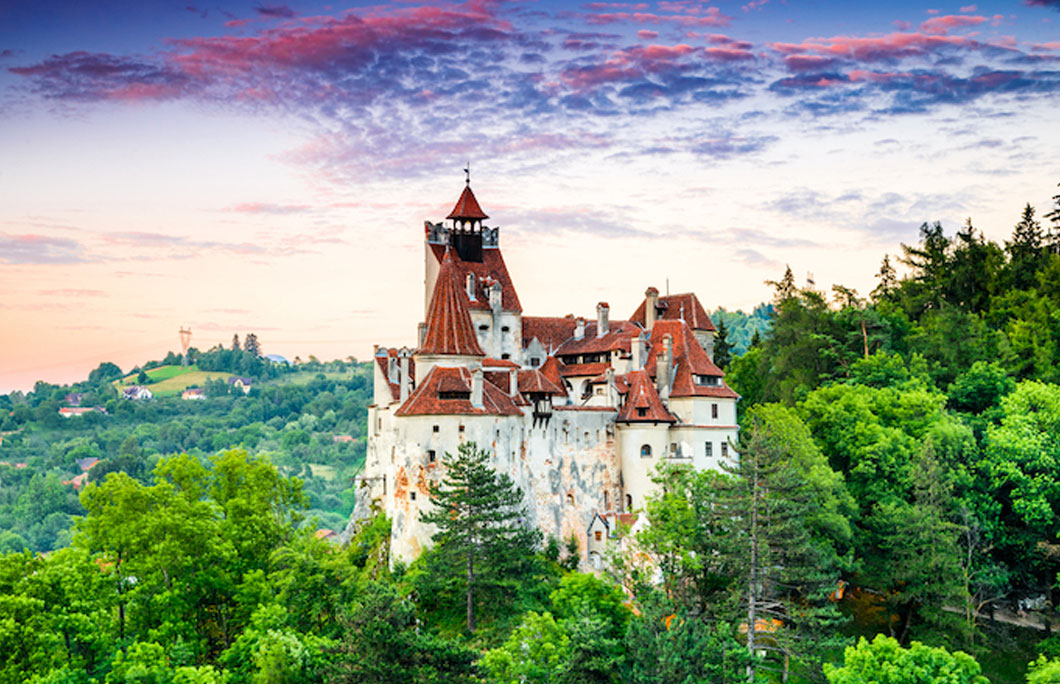 1. It wasn't always a castle
Bran castle was originally a fortress, erected in the thirteenth century by the Knights of the Teutonic Order. In 1377, King Louis of Hungary authorized the building of a castle as a bulwark against the expansion of the Ottoman Empire. Building work finished in 1388 and from then it became a customs house for Transylvania. In the 15th century, King Sigismund of Hungary donated the castle to Prince Mircea the Old of Walachiaand in 1441 János Hunyadi, Governor of Transylvania, defeated an Ottoman army at the castle.
The Transylvanian Saxons of Brașov held onto the fortress until 1690 when it was ceded to the Habsburgs. It fell into total disrepair for centuries.
In fact, it wasn't until 1920, when Queen Marie of Romania inherited it, that the fortress was reimagined as a castle. She was Queen Victoria's granddaughter and the last queen consort. She spent 14 years lovingly restoring the building to transform it into a royal summer residence. Princess Ileana, her daughter, inherited the castle.
Apparently, the Queen's final wish was for her heart to be returned to the castle and buried. You can see find the urn housing the heart in a little creek on the southwest side of the castle.
---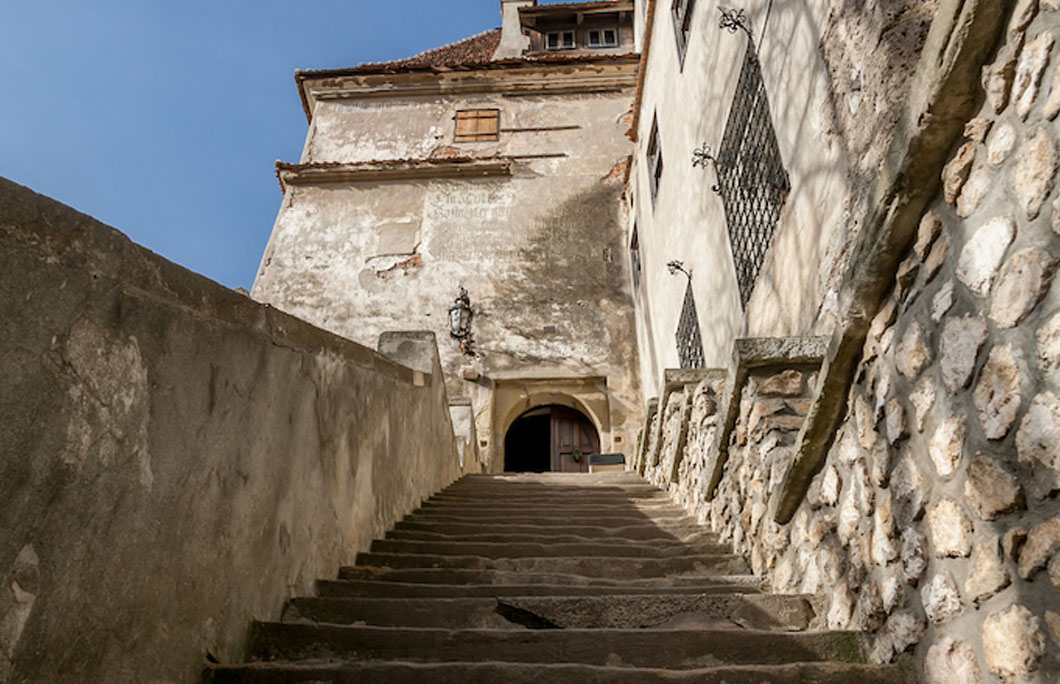 (Photo: DinoPh / Shutterstock.com)
2. It had a small door for a good reason
The imposing oak door at the top of the winding staircase looks like it's been part of the castle for centuries, but it was actually another Queen Marie addition. The original entrance, built in the 14th century, was relatively tiny. It sat at about 25 feet above ground level and you would have needed to use a drawbridge to get to it. Back in the 14th century this, combined with all the bows and arrows, was enough to make the fortress impenetrable.
---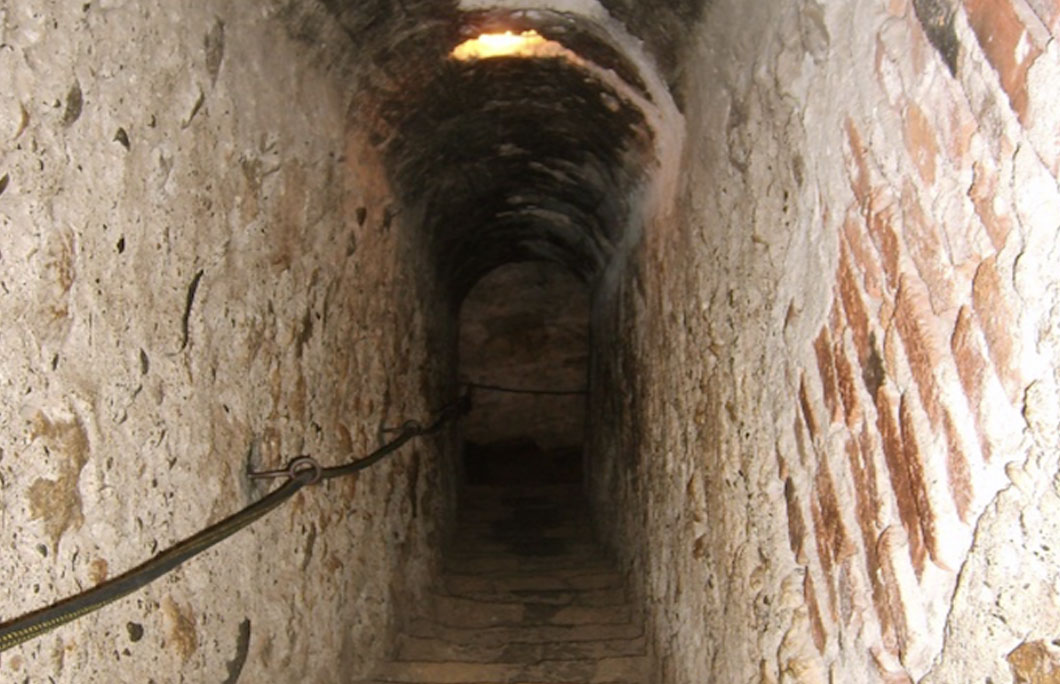 3. There's a not-so-secret staircase
It hasn't always been common knowledge though. Once upon a time, it connected the first floor to the third floor, used as an escape stairway for castle officers in emergencies. A false fireplace concealed it. They did such a good job of concealing it in fact, that for generations everybody forgot about it. It wasn't until 1920 when Queen Marie began renovations that they discovered it.
---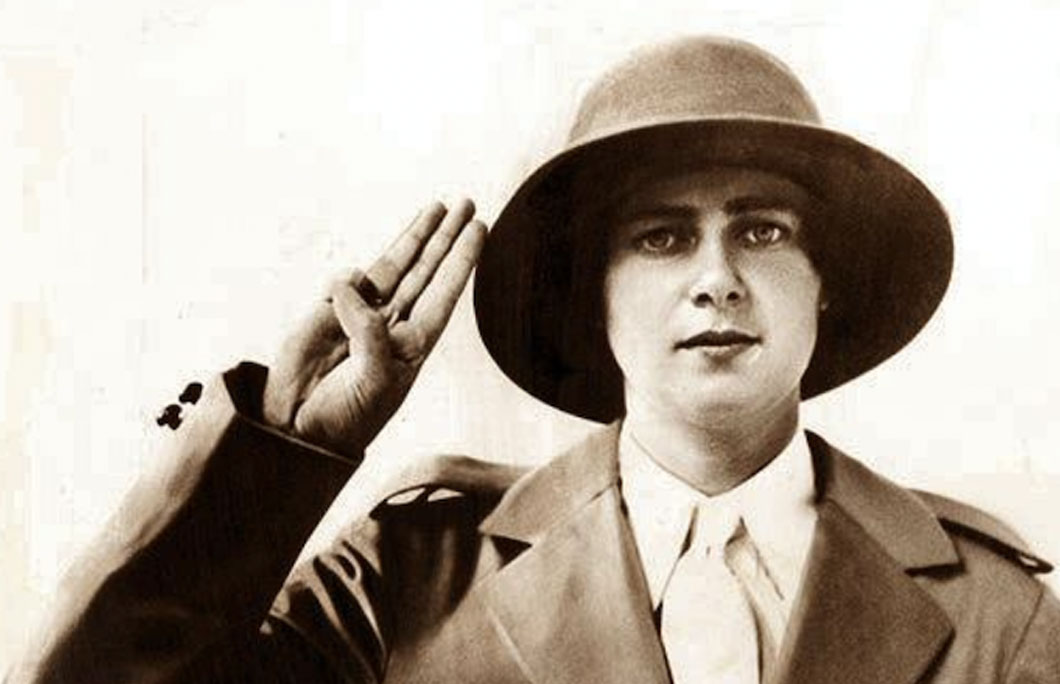 4. It became a hospital for a while
Princess Ilena inherited the castle from her mother and ran it as a hospital during World War II. She named it "The Hospital of the Queen's Heart" and provided treatment for wounded soldiers from Brasov after the Red Cross hospital was bombed by American aircraft. After the war, the hospital continued to treat the wounded from the region and Princess Ileana even cared for the patients as a nurse herself. These efforts continued until January 1948, when the communist regime seized the property. In 2006 the authorities returned the castle to Dominic von Habsburg, Ilena's son. Today, it's run as a museum, mostly devoted to Queen Marie of Romania.
---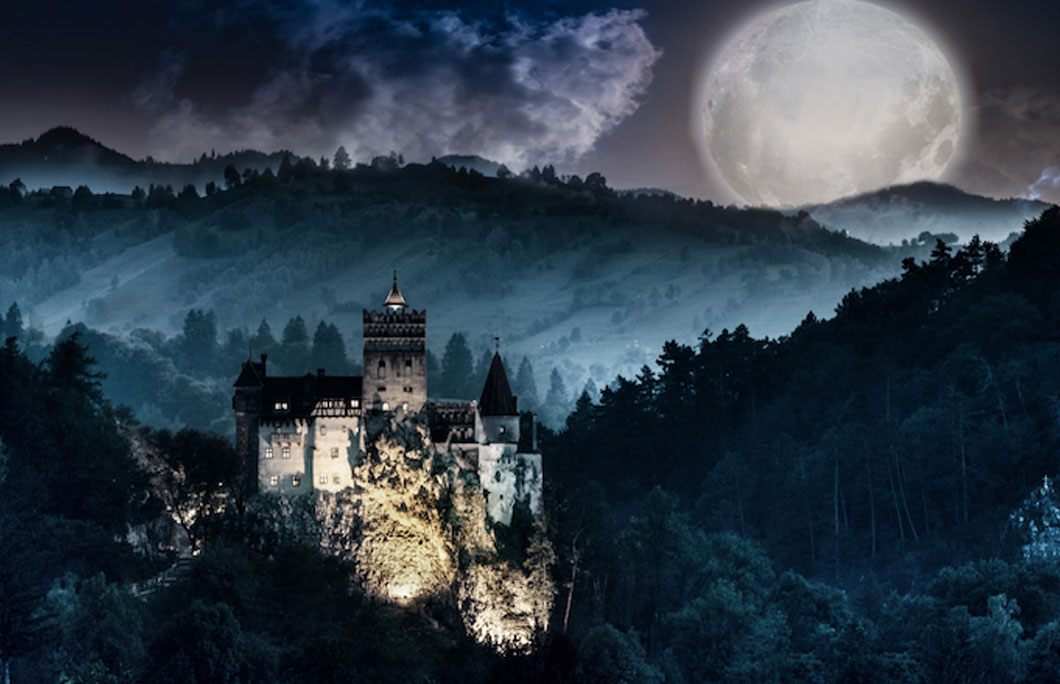 5. Bram Stoker never actually visited it
Bram Stoker, the Irish author of the infamous Dracula novel and inventor of the count-turned-villain, never stepped foot inside Bran Castle. In fact, he never visited Romania or central Europe.
Many cite Charles Boner's book Transylvania: Its Products and Its People to conjure up the lair. In his novel, he described a castle located high above a valley, set on a rock with a flowing river below. Sounds a bit familiar eh?
---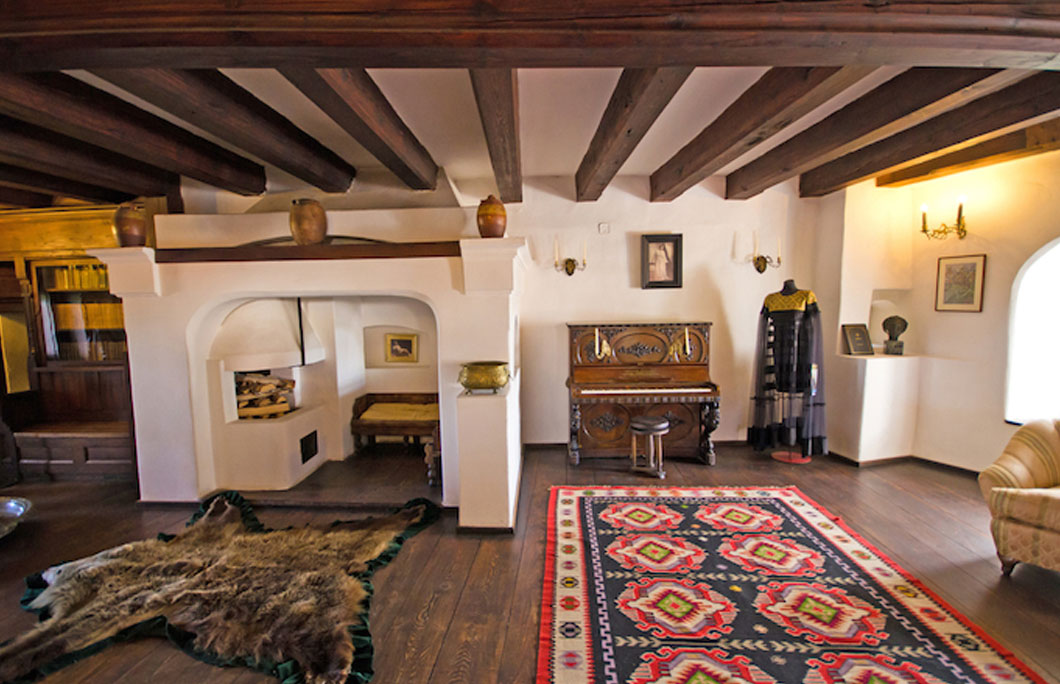 (Photo: CCat82 / Shutterstock.com)
6. And it wasn't actually Count Dracula's lair either
Nobody's saying Count Dracula actually existed, but he was inspired by a real-life villain. Stoker likely modelled Dracula on Vlad Ţepeş or Vlad III Dracula, also known as Vlad the Impaler. He really was a blood-thirsty ruler, whose cruel methods of punishing his enemies gained notoriety in 15th-century Europe. The ruler did also stay at Bran Castle, though he wasn't a guest but a prisoner. Most sources claim he spent at least two months here.
---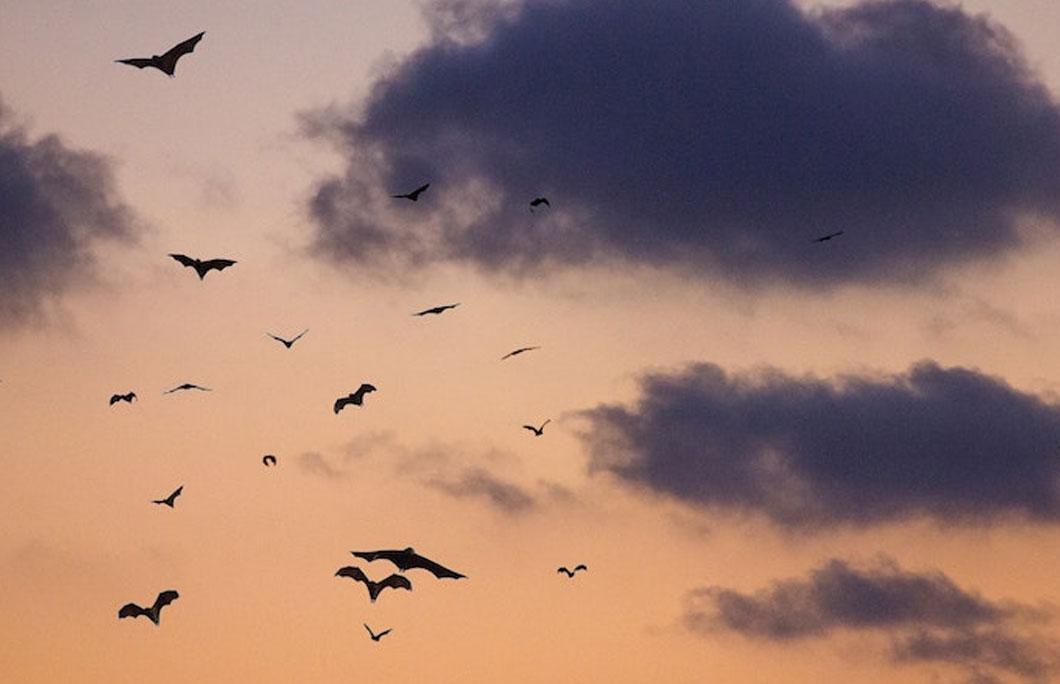 7. But the vampire rumours are real
Stoker may have invented Count Dracula, but he didn't invent the vampire. In the surrounding villages, old folklore tells the story of the 'strigoi'. These are people who live normal lived by day, but at night they would leave their body and they haunt people from midnight until dawn. The strigoi haunt villages and torment people in their sleep.
Others hold that Stoker was actually inspired by the Romanian folklore female serial killer Countess Elizabeth Bathory. Stories describe her 'vampiric' tendencies, such as bathing in the blood of virgins to retain her youth. All very bloodthirsty.
---