The 7 Most Romantic Restaurants In Italy
Special occasion coming up? We have searched high and low for the restaurants that go the extra mile for couples. Whether it's a naturally romantic setting or special little touches, these places are utterly charming – in fact, they're the most romantic restaurants in Italy.
From cave restaurants to the smallest restaurant in the world, these places will have you dining in style.
The Most Romantic Restaurants in Italy, How do these rankings work?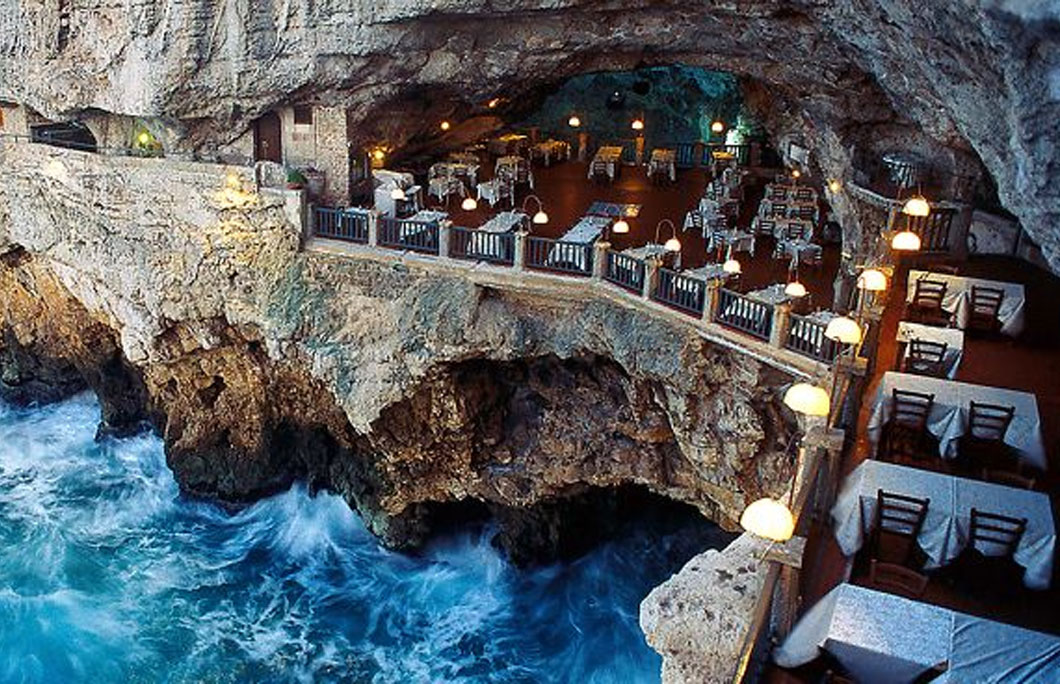 1. Grotta Palazzese – Poligano al Mare
You've surely seen this incredible restaurant on social media before, as it's famous across the world for good reason. The restaurant is set deep into the rock, with a terrace created inside a natural cave. Soft lights and candles set the romantic mood, with the sound of the waves crashing off the rocks below.
---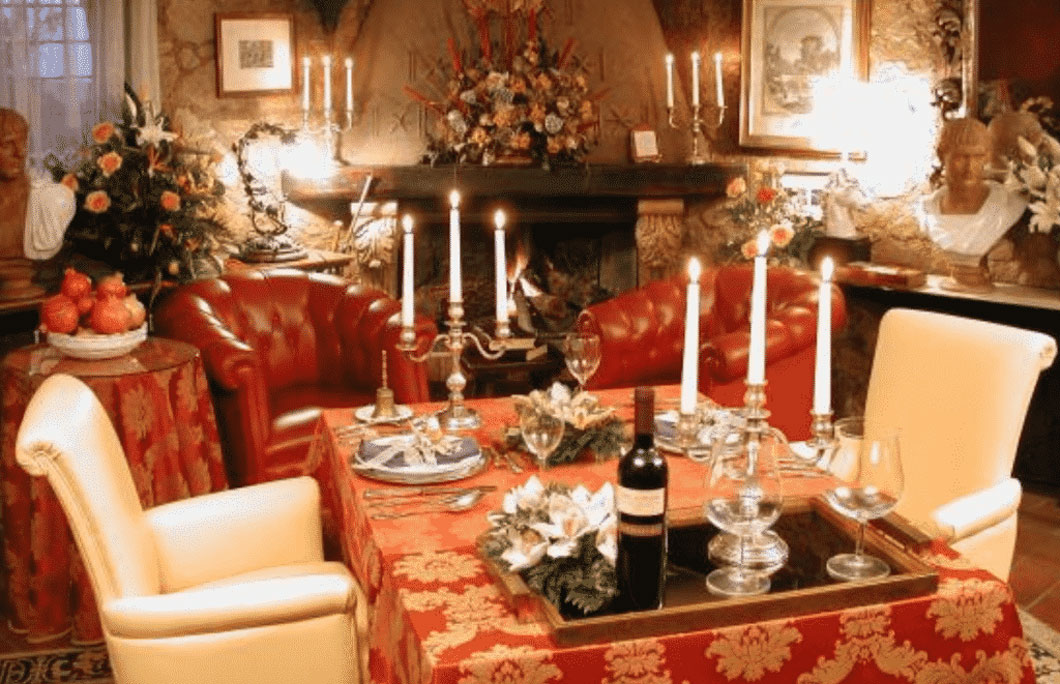 2. Solo Per Due – Vacone
Otherwise known as the 'world's smallest restaurant' this is intimate dining at its very best. It has only one table and it takes just two people at a time. Even the path to the restaurant is romantic: lit by torches illuminating the way to the 19th century villa.
You'll dine surrounded by your favourite flowers and music of your choice – no wonder it's one of the most romantic restaurants in Italy.
---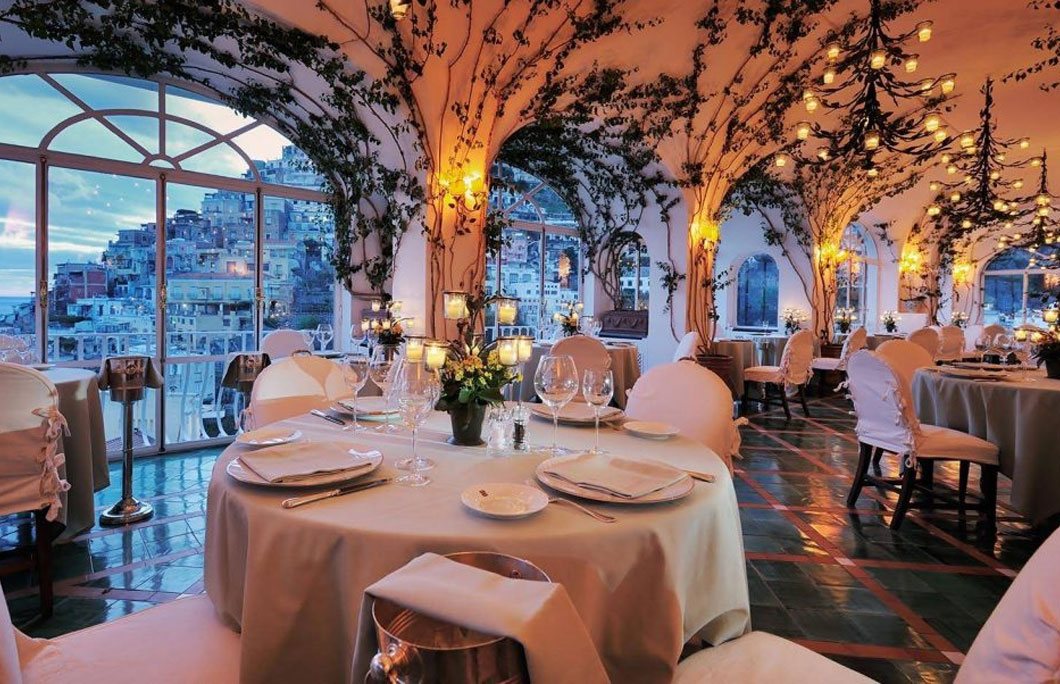 3. La Sponda at Le Sirenuse – Positano
Live la dolce vita at one of the most romantic restaurants in Europe at this Michelin-starred restaurant on the Amalfi Coast. La Sponda's menu is based on fresh local ingredients and inspired by the great culinary traditions of Naples. A romantic dinner is a sure thing, thanks to the 400 candles lit every single evening.
---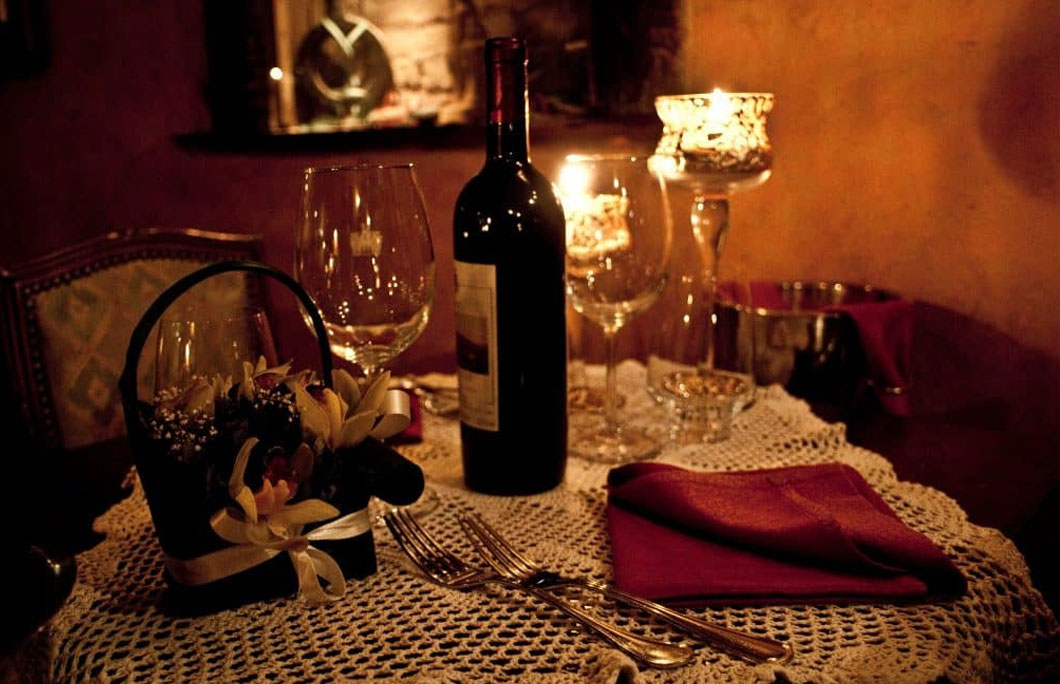 4. The Library – Rome
Not only is The Library in one of the most romantic neighbourhoods in Rome, the restaurant itself is like something from a fairytale. Feast on amazing Italian food as you sip on local wines and enjoy Cuban cigars to the subtle background of jazz music.
This place has marriage proposal written all over it.
---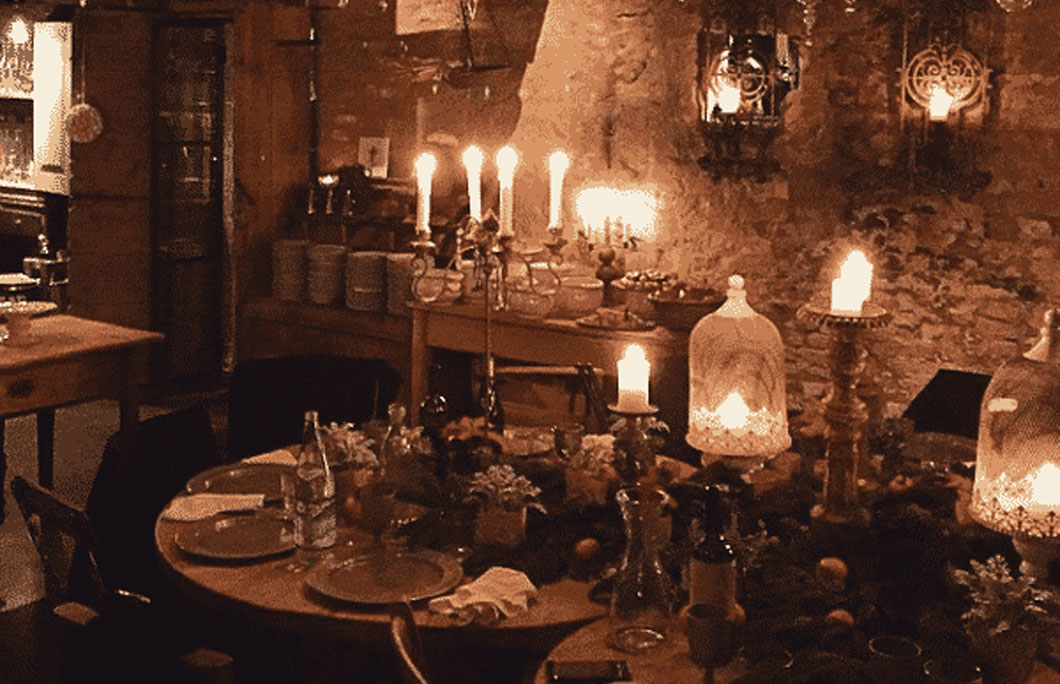 5. Locanda Rosa Rosae – Treviso
Originally built as a water mill in the 1570s, this guesthouse and restaurant in the countryside of Venice is romance central. Brick walls and ancient wooden beams are lit up by candles, with fresh flowers on every table. It feels like a little secret that only the two of you are sharing.
---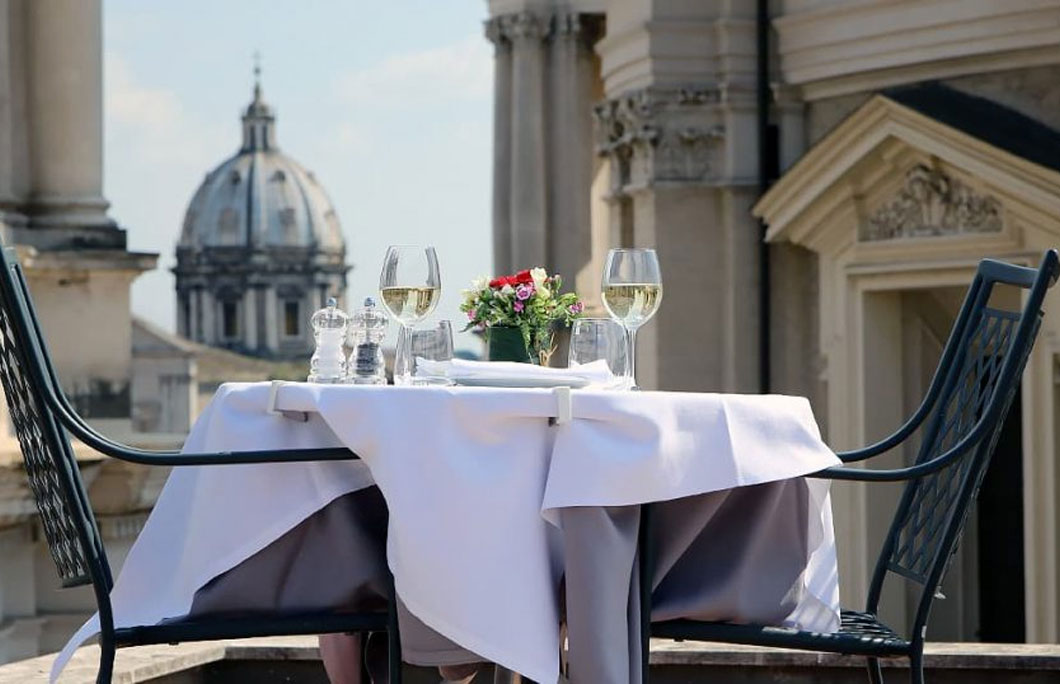 6. Terrazza Borromini – Rome
This slick hotel bar and restaurant has a panoramic terrace with views of Piazza Navona, St. Peter's Basilica and the Pantheon that makes it a foolproof place for an Aperitivo for sunset. Reservations are pretty much essential, so plan ahead.
---
7. Enoteca Pinchiorri – Florence
This beautiful courtyard restaurant has three Michelin Stars and the 5th largest wine cellar in the world (name a wine and they will have it!). It's expensive, but worth the price for a special occasion. The 16-course tasting menu will take you and your loved one on a journey of the best local and regional dishes.
---