The Best Places for Snorkeling in Egypt
With over 850 miles of coastline, Egypt's Red Sea is a snorkelers paradise. It's teeming with marine life, pristine corals and fantastic underwater flora and fauna. Water temperatures are relatively consistent too, averaging 25C (77F). Add to this year-round sunshine and a string of blockbuster resort towns and it isn't hard to see why it's such a holiday hotspot. From marine parks to resort reefs, we've rounded up seven of the best places for snorkeling in Egypt.
Where are the best places for snorkeling in Egypt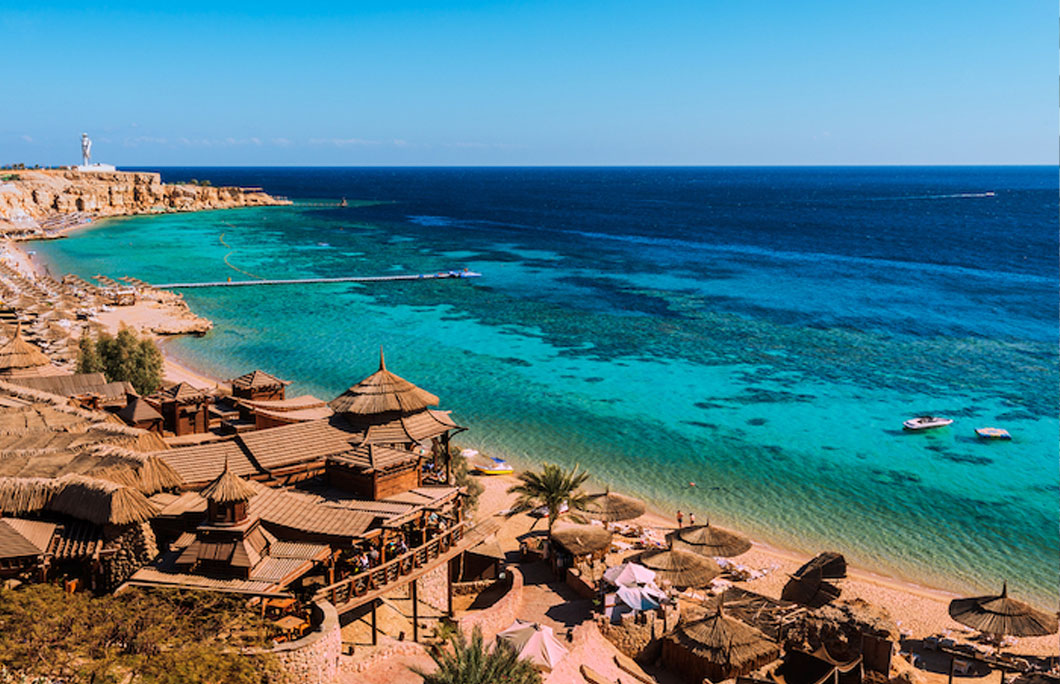 Red Sea coastline in Sharm El Sheikh, Egypt, Sinai
1. Sharm el-Sheikh
Sharm el-Sheikh is Egypt's best-known snorkeling destination, for good reason. It's packed full world-class snorkeling spots, from island marine parks to shore snorkeling. Most hotels offer their own reef access. Ras Mohammed National Park is home to exceptional coral reefs, like the seashell-shaped Gordon Reef. You'll need to hop on a boat to get here, but it's worth the extra effort. The four reefs are sheltered from the winds and teeming with clams, healthy coral, surgeonfish, damselfish, butterflyfish and goldies. It's a shallow reef too, which makes it popular with underwater photographers.
---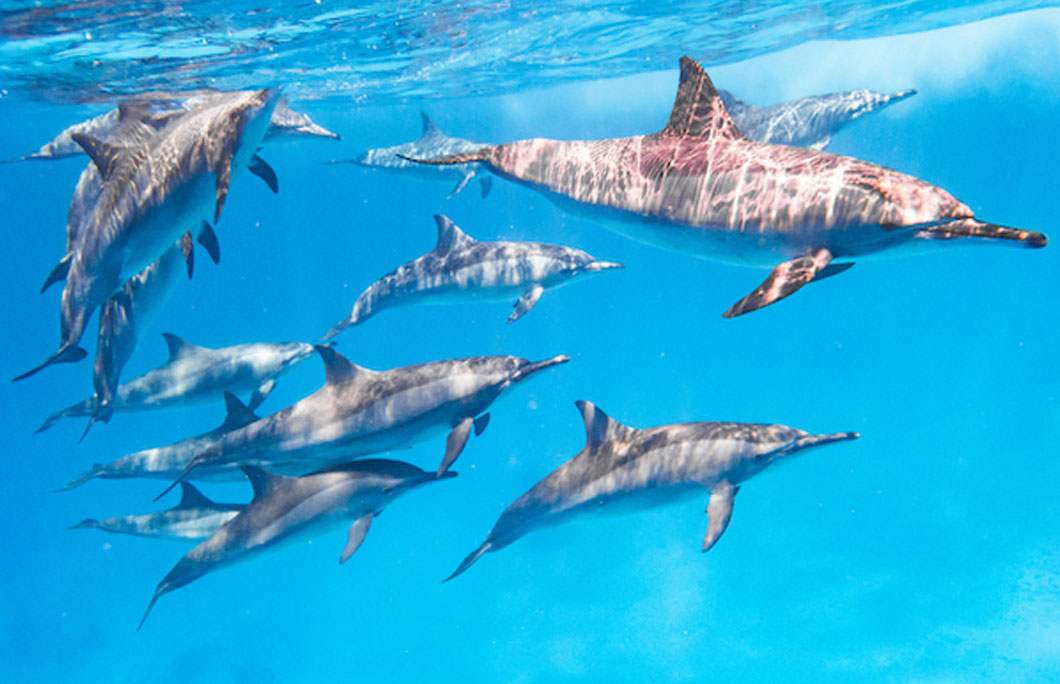 2. Marsa Alam
Marsa Alam is located on the west coast of the Gulf of Aden. It boasts two of the best spots in the world for snorkeling with spinner dolphins too. Samadai Reef is a 45 minute boat trip from Marsa Alam Marina and Sataya Reef is a 2.5-hour trip from Hamata Jetty. Together, they're known as 'Dolphin House'.
As well as dolphins, Marsa Alam is also teeming with dugongs. It's one of the best places to swim alongside green sea turtles too.
---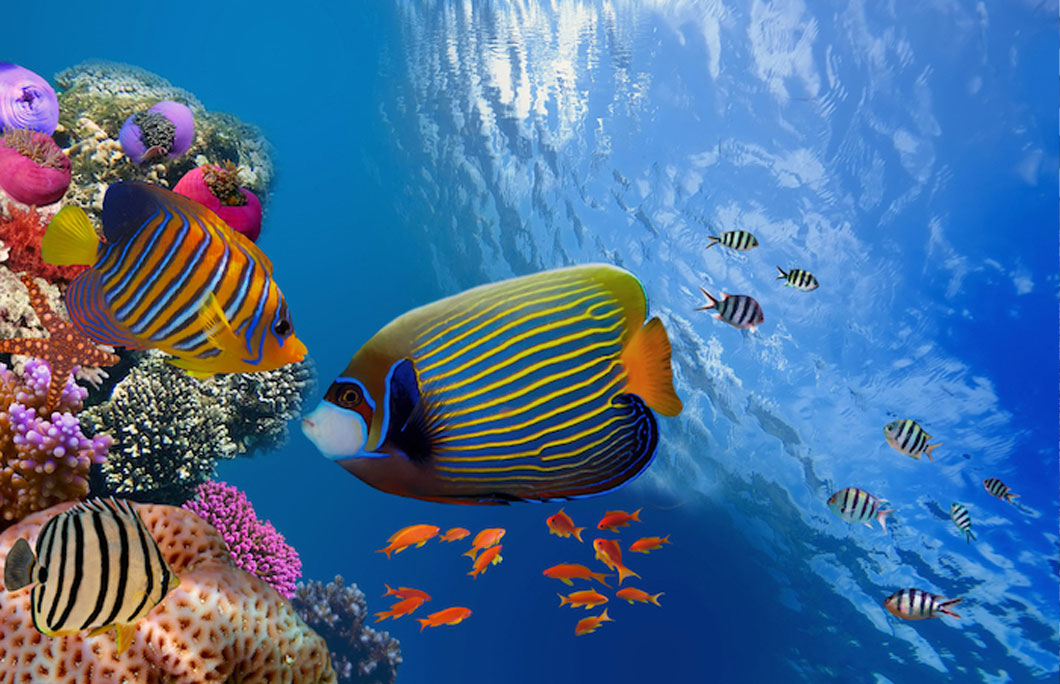 3. Taba
Taba is the northernmost resort along the Red Sea and lesser-known than neighbouring Hurghada and Sharm el-Sheikh. There are dozens of snorkeling spots to choose from, but one of the best is Fjord Bay. Located just 15 km south of the city, the protect bay is home to thousands of tiny colourful fish with a maximum depth of 12 metres. Pharoah's Island is a short boat trip from Taba and is also known as Coral Island. The nearby Picasso Reef is home to huge table coral colonies, as well as Picasso Fish.
---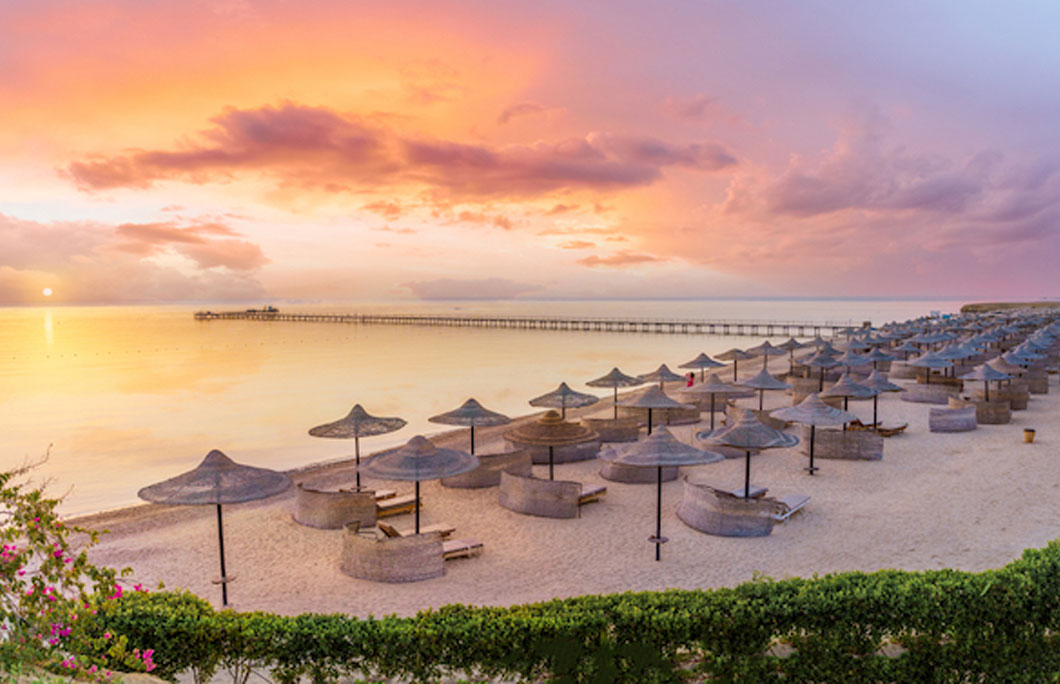 4. Hurgada
This former fishing village is now a snorkeling hotspot thanks to its impressive reef sites, islands and submerged pinnacles. Giftun Island National Park, in the Paradise Islands, is the most impressive snorkeling spot in Hurgada. The desert island floats 45-minutes from the coastline and there are dozens of tour operators offering affordable day packages to reach it. The island is surrounded by a handful of reefs packed with morays, nudibranchs, rays, barracudas and the odd turtles. It's also popular with Napoleon Wrasse.
Other popular snorkeling spots in Hurgada include Soma Bay and Abu Ramada Island.
---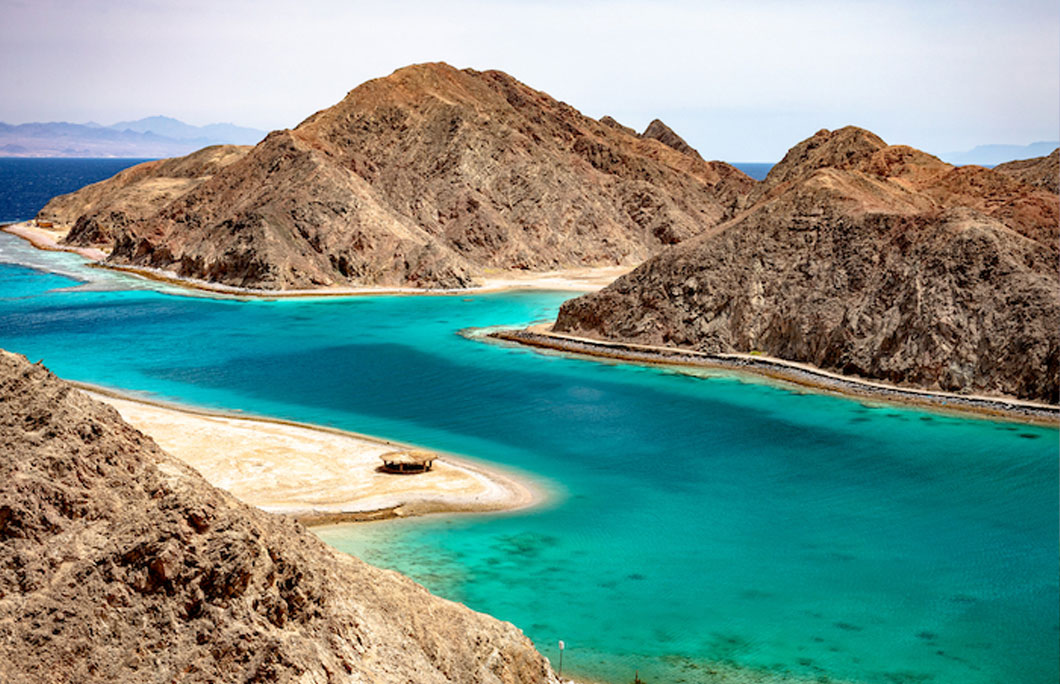 5. Nuweiba
Located halfway between Taba and Dahab, Nuweiba is a lovely, laid-back snorkeling spot. The highlight is the Abu Lou Lou Reef at the Coral Resort Nuweiba. It's known as 'lionfish city' due to the high concentration of lionfish here. It's also packed with moray eels, pufferfish, surgeon fish and the occasion turtle. With depths between 5–20 metres, it's an excellent spot for less confident and beginner snorkelers too.
---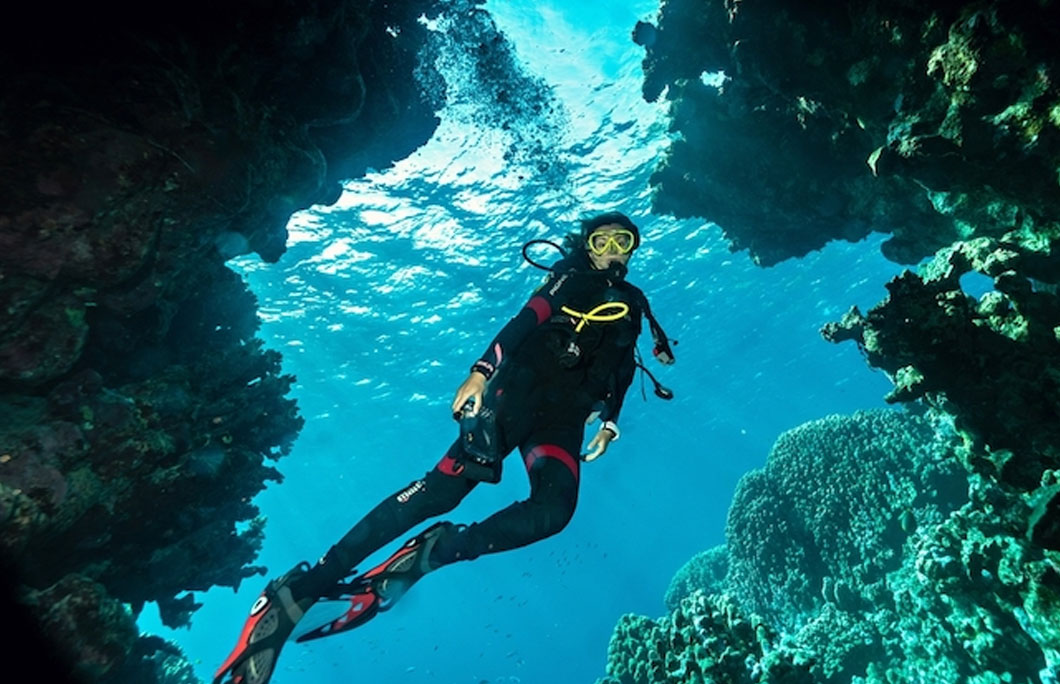 Editorial credit: Sun_Shine / Shutterstock.com
6. Dahab
Located around 100 km north of Sharm el-Sheikh is the small town of Dahab. It's beloved by divers for its Blue Hole, a remarkable 394-ft deep underwater sinkhole. It's also one of the most dangerous dive sites on the planet, so best reserved for confident divers. There's plenty for snorkelers to see too. The coral walls surrounding the sink hole are teeming with large shoals of surgeonfish, butterflyfish and Red Sea bannerfish.
Closer to the town centre, the Mashraba offers excellent reef snorkeling for those looking to avoid the crowds. It's particularly good for beginners, thanks to its shallow reef entrance.
The Canyon is another popular snorkeling spot. While snorkelers can't explore the canyon itself, you can explore the small lagoon and reef drop-off. It's easily accessible from the shore and brimming with scorpionfish, parrotfish, clownfish and pufferfish.
---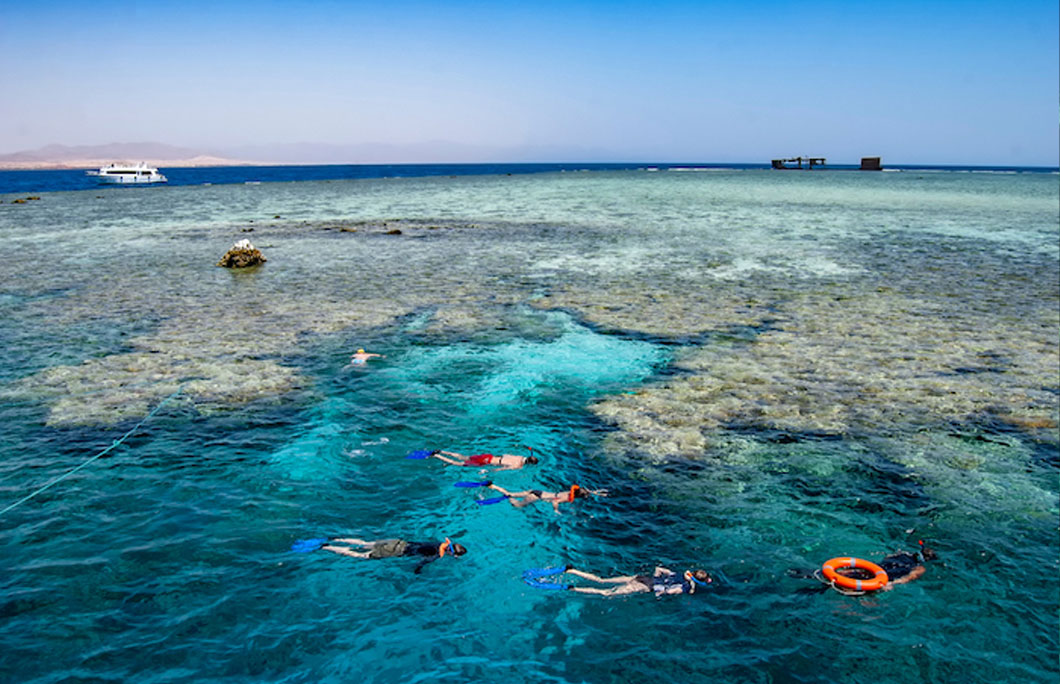 7. Tiran Island
Tiran Island, in the Straits of Tiran, is another beloved snorkeling spot close to Sharm el-Sheikh. To reach the island it's a two-hour boat trip, but it's worth the extra effort. The waters here are home to sharks, manta rays, barracuda, grouper and snappers.
The island boasts a fascinating history too. During World War II, Egyptian forces used the island to defend the country from attack via the Suez Canal. Israel took control of the island during the 1982 six day war, then Saudi Arabia officially took control of the islands. However, its waters belong to Egypt's Ras Mohammed National Park.
---