Cannot decide whether to choose Brussels Vs Bruges
Brussels and Bruges are two popular city break destinations in Belgium. Brussels, the capital, is famous for being the seat of the EU and home to Tintin. Bruges on the other hand is famous for its canals, bridges and picturesque old town. Each city has a unique character and charm and has plenty of sights and attractions for tourists. You can easily catch a train between the two cities, the journey takes just one hour. However, if you can only visit one Belgian city, which one should it be? Our useful guide will help you decide if a city break to Brussels or Bruges is the right destination for you.
Brussels Vs Bruges: How to Choose Between the Two
Is Brussels or Bruges better?
Brussels, located in the centre of Belgium, is the seat of the EU and is home to the NATO headquarters. It is known as the Capital of Europe and with so many international workers and residents (179 different nationalities), Brussels is a true global city. Wait till you hear all the different languages being spoken on the metro.
A small and compact city, Brussels is wonderful for exploring on foot. This allows you to really enjoy the atmospheric narrow cobbled streets of the medieval city centre. You can also pop in and out of the lively bars, cafes and restaurants that line the pretty squares. Brussels is a good city to visit if you want to avoid crowds. The French-style boulevards rarely feel crowded, especially on the weekends and holidays, as this is when the city empties out of the workers. The vibe is a lot more chilled than during the weekdays.
Bruges, located in the West Flanders region in northwest Belgium, is famous for its canals and cobbled streets. When you visit this incredibly picturesque city you'll know why it is nicknamed "Die Scone" (the beautiful one). Much like Amsterdam, because of all the canals, Bruges is also known as "Venice of the North". Apart from the canals, the city also attracts tourists with its fairytale architecture and plentiful museums and galleries. The vibe is laid back and rather romantic, so it is perfect for couples. With its friendly, safe feel it is a great city for solo travellers and families too.
Things to do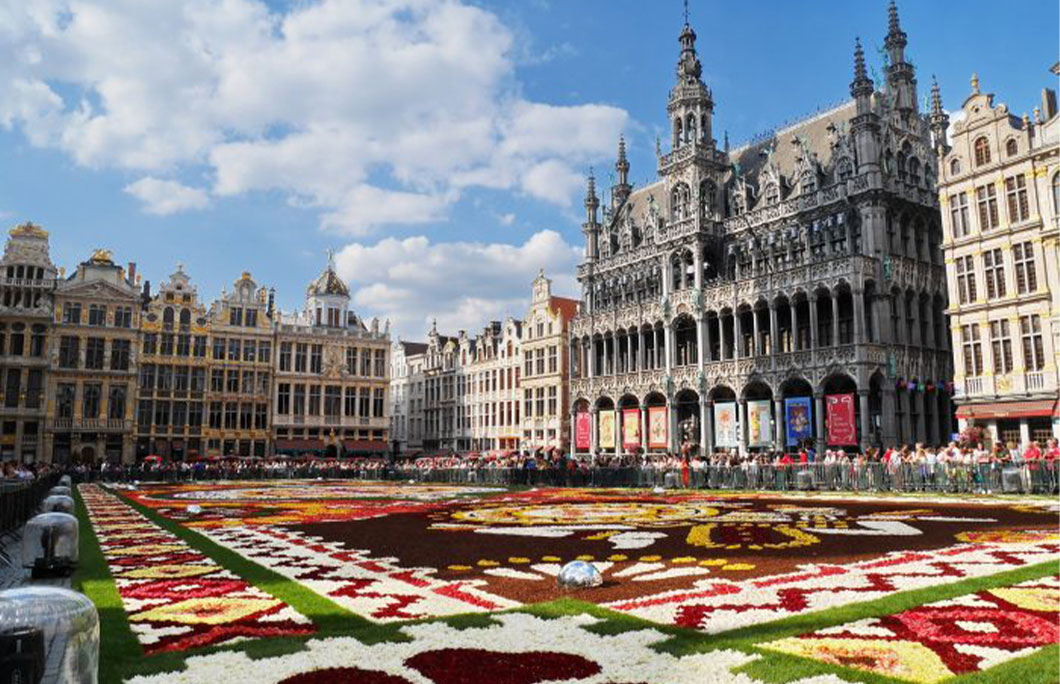 Brussels
If it is unusual museums and quirky attractions you are after, Brussels has plenty on offer. It is a very interesting city. There are over 70 museums and art galleries, so it is a terrific cultural destination. Some of those museums are dedicated to cars, comics and chocolate. With fun attractions like those, Brussels is an ideal family destination.
Get your cultural fix at the Muses Royaux des Beaux-Arts de Belgique (Belgian Royal Museums of Fine Art). There are two museums located at this complex. The Muse d'Art Ancien is where you can admire artworks by Rubens, Memling and Bouts. The other museum is the Muse d'Art Moderne. Here you can see works by Picasso, Francis Bacon, Henry Moore, Chagall and Rene Magritte (the Belgian surrealist artist). Near to the Grand Palace, you'll find the Belgian Centre for Comic Strips. This museum to dedicated to European comics. As you'll find out when you visit, the city has a love affair with comic strips as evident by the wonderful street art that decorates the city walls and buildings.
The most recognisable landmark of Brussels is the Grand Palace. Considered to be the heart of the city, this central plaza is one of the most beautiful squares in Europe. The Grand Palace is surrounded by opulent Baroque buildings, the resplendent Town Hall and the striking neo-Gothic King's House, which now home to the Brussels City Museum. The Grand Palace is a UNESCO World Heritage Site and is considered an architectural jewel. This is a great place to people-watch and enjoy a free concert or event. There is always something happening in the square. One of the most spectacular events to take place here is the carpet of flowers which is on display each August.
Due to its compact size and walkability, Brussels is a great short break destination. You'll see and do a lot in a short amount of time.
Top Tip: Buy Brussels Card so get discounts on dining, free admission to tourist attractions and unlimited transportation use.
---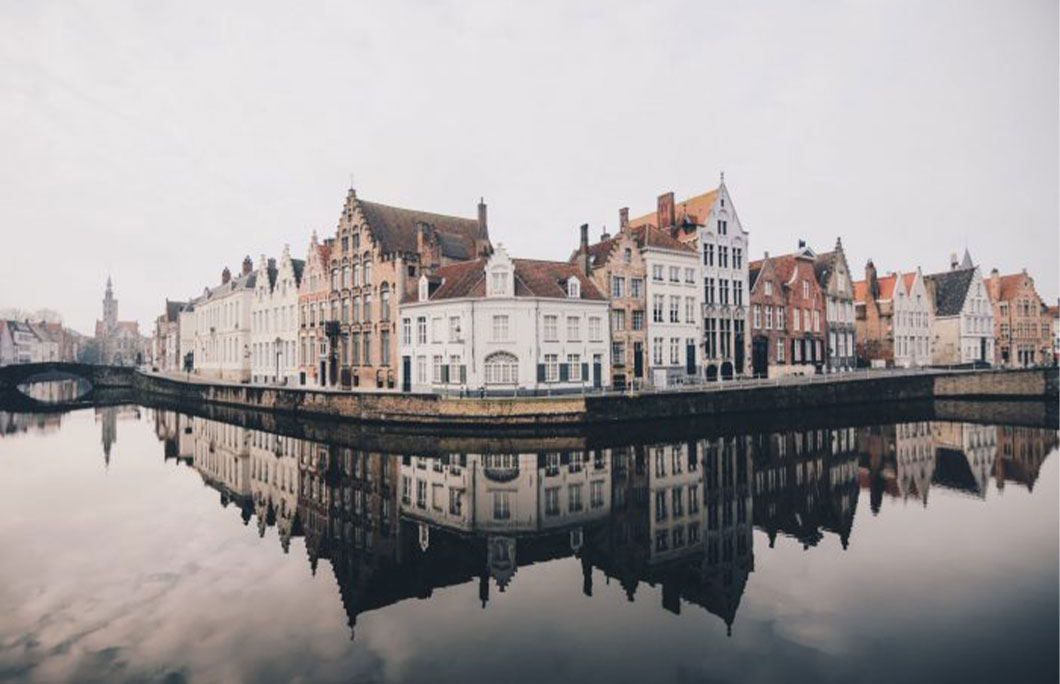 Bruges
If it is a relaxing city break you are after, surrounded by UNESCO listed buildings and plenty of places to eat chocolate and drink beer, then Bruges is a great destination. Often described as fairytale pretty, the laid back city is charming and characterful.
History lovers and admirers of architecture will enjoy visiting the UNESCO heritage listed belfry, beguinage and town centre. The belfry is a medieval tower dating back to 1240. Some people say it is leaning. Have a look for yourself and make up your mind. You can climb a whopping 366 steps to reach the top and enjoy the views.
The 'Princely Beguinage Ten Wijngaarde' heritage site was once the home of the beguines (emancipated lay-women). The tranquil convent garden was founded in 1245 and the complex is well worth a visit for its peace and serenity as well as its beauty.
The old town of Bruges is a UNESCO heritage site due to it being an outstanding example of a medieval historic settlement. Start your exploration of this pretty old town in the stately main square, Markt. Admire the grand buildings and soak up the atmosphere before rambling the cobbled streets and winding walkways.
Visit the Groeningemuseum and marvel at its collection of Flemish grandmasters. Seek out the works of renowned Dutch painter Jan van Eyck, as he was said to have invented oil painting whilst in Bruges. You'll also be able to see several masterpieces by Hans Memling, Hugo van der Goes and Gerard David.
Give your feet a rest and take a canal boat tour. This is a fun, relaxing way to see all that Bruges has to offer and from this perspective, you can see just how pretty the buildings, canals and bridges truly are.
If you are a fan of the Colin Farrel movie In Bruges, spend the day finding the various filming locations across the city. Not only can you recreate the scenes, but it is a really good way to get to know the city. Some of the filming locations include the Relais Bourgondisch Cruyce hotel, 't Zwart Huis (The Black House) bistro and The Basilica of the Holy Blood church.
---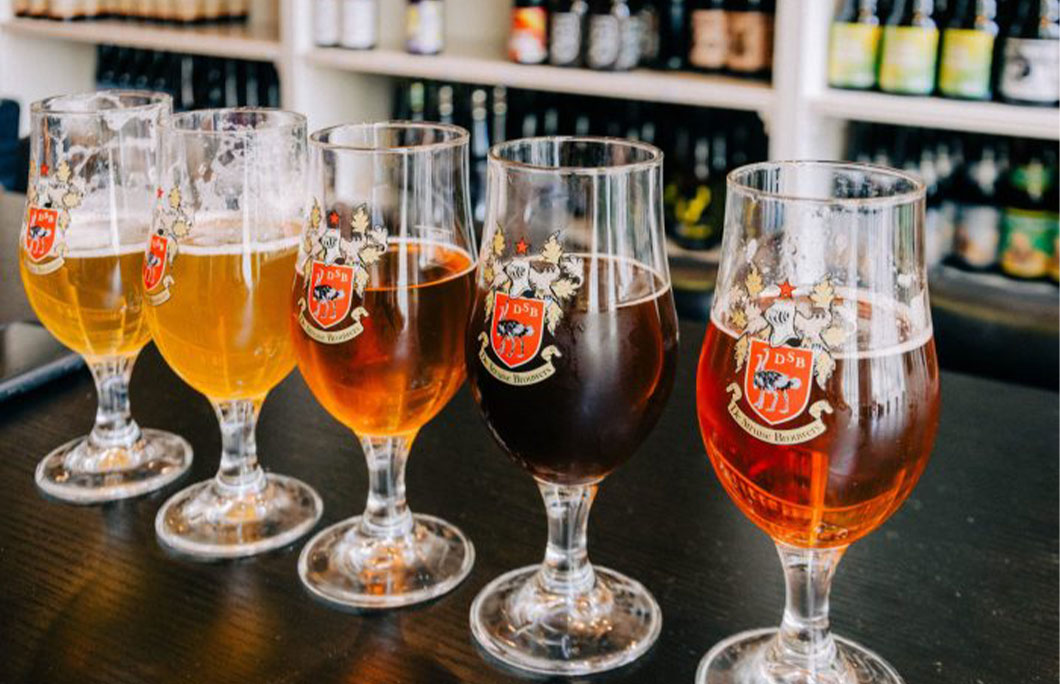 Food and Drink
When it comes to food and drink, both Brusells and Bruges are very similar in terms of local specialities. Both cities will tempt you with hot gaufre (waffles) covered in syrup and cones of frites (fries) covered in mayonnaise. Chocolate and craft beers are two culinary delights that you can enjoy in Brussels and Bruges. In fact, a chocolate shop food tour is a scrumptious way to sample the local cuisine and see some of the beautiful chocolate shops that both cities are famed for. Adults, you can enjoy plenty of refreshing local craft beers too. Both cities are very proud of their brews.
Brussels' restaurant scene reflects its multicultural diversity. You can try foods from all over the world. However, if you want to keep it local, make sure you try Moules Frites (mussels and fries).
Bruges also has a great food scene with plenty of restaurants and bistros focusing on local, seasonal ingredients. Keen to try a local dish? Look out for Flemish leek soup on the menu.
---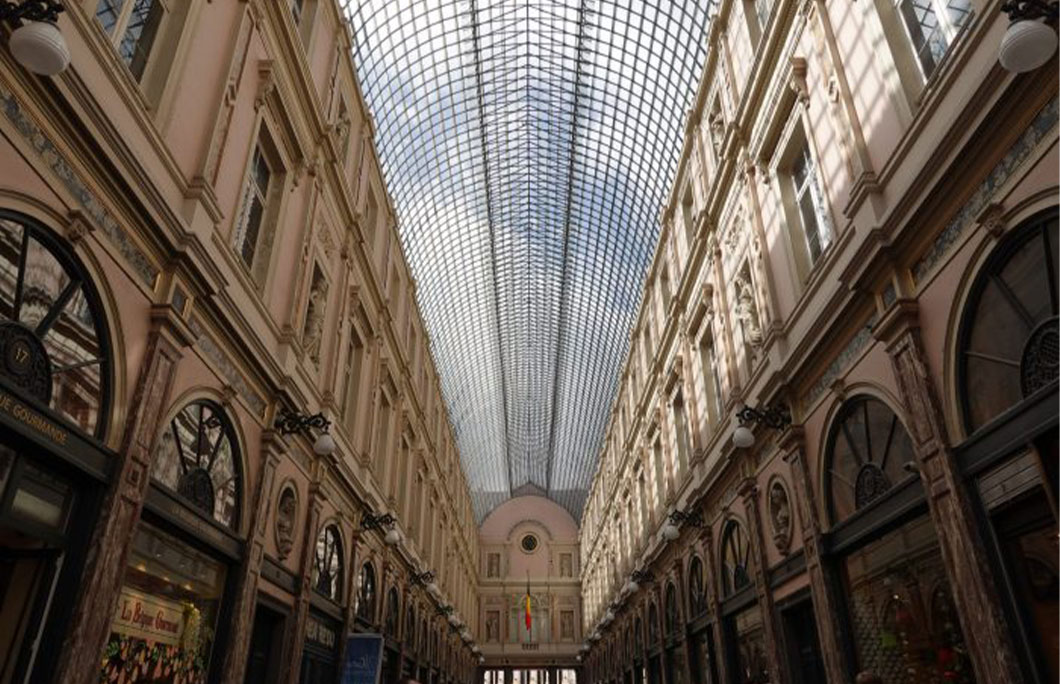 Shopping
Shopping in Brussels is a joy especially in the stunning arcades like the Royal Saint-Hubert Galleries. There is a good mix of independent fashion designers and beautiful boutiques alongside more well-known brands. Rue Neuve and Avenue Louise are popular shopping streets. Boulevard de Waterloo and Rue Antoine Dansaert are where you'll find more luxury brands and designer boutiques.
Shopping in Bruges is also rather enjoyable thanks to there being some lovely authentic local businesses as well as popular big stores. You'll find the main shopping streets in the area between the Markt and the old city gates, but shops pepper the city throughout.
In Brussels and Bruges, if you are looking for local crafts and gifts, buy chocolate, beer and lace.
---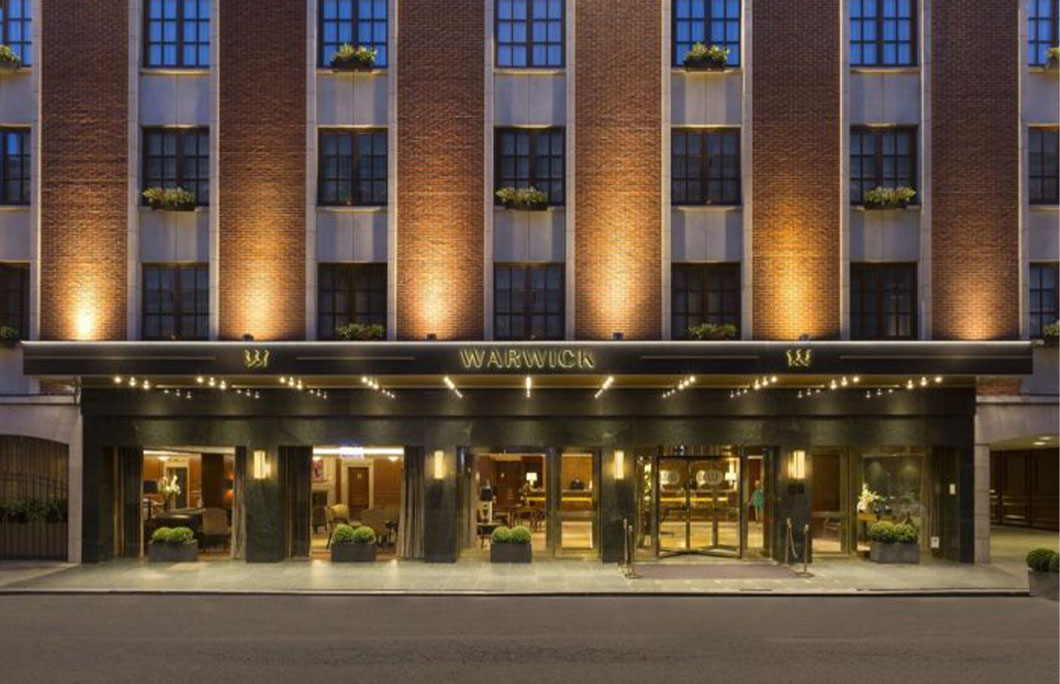 Hotels
When it comes to accommodation, Brussels is slightly more expensive than Bruges, but there is a wide variety of accommodation to choose from in Brussels so it is easy to find somewhere to suit your budget.
In Brussels, if you want to be in the heart of the action, book accommodation near to the Grand Palace. Of course, accommodation in this area will be more expensive than in others. The lively and upscale neighbourhood of Sablon (Zavel) has plenty of chic cafes, bars and restaurants and a decent variety of accommodation for mid-range budgets. You can still walk into the city centre from here. For those on a tighter budget, book a hotel in the Saint Gilles neighbourhood. Again, the city centre is within walking distance or can be reached on public transport.
Being so compact, wherever you decide to stay in Bruges, you'll be close to the sights and attractions. Bruges has accommodation options for every budget. Again, the most popular place to stay is in the old town, as that is where the most sights are located. For hotels a little further out of the city, the Sint-Anna neighbourhood is lovely. It is located just across the canal from the city centre and you can walk to the Markt from this neighbourhood.
---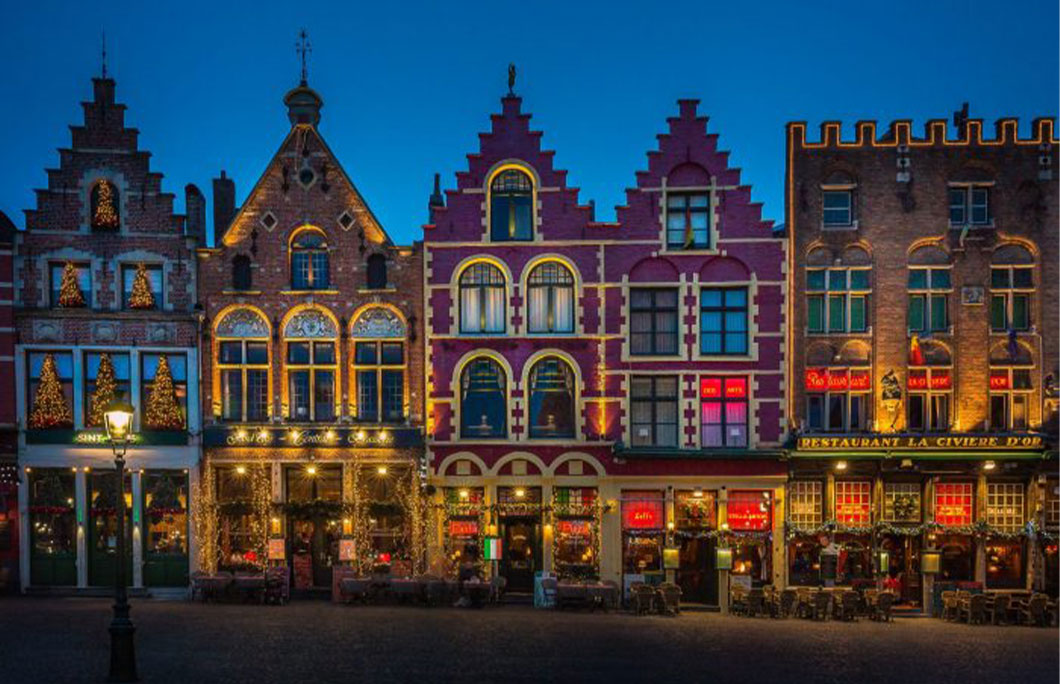 Weather
Brussels has a temperate climate and doesn't get uncomfortably hot in the summer. With lovely warm, sunny days and lots of festivals taking place, summer is one of the best times to visit Brussels. Spring and autumn are good times to visit but the weather can be chilly. Brussels is quite a rainy city, all year long, so pack an umbrella. Winter in Brussels is cool and damp and it is a good time to visit if you enjoy Christmas markets and plenty of seasonal cheer.
Like Brussels, Bruges also has moderate winters and mild summers. The best time to visit is summertime when everything is in bloom. Springtime and autumn are good times to visit too, the weather is cooler but there are fewer crowds. Winter is damp and chilly however, this is when the city is at its most festive with Christmas lights and markets and therefore is a fun time to visit.