10 super tips you should know before Faro Car Hire in Portugal
Faro in the South of Portugal is situated in the Algarve and is famous for its sandy beaches, fertile grounds which grow almonds and olives. Faro Airport is 6 km from the town centre and only a 10 minute drive.
Faro Airport is the main airport for holiday makers looking to enjoy the surrounding areas in the Algarve. The relaxed atmosphere, sunshine and great food makes Faro and surrounding areas the perfect place to holiday.
To make the most of your holiday, you'll want cheap Faro car hire so you can go on day trips to visit local attractions. The town boasts a big shopping mall called "The Forum" with designer goods being sold, a large sports shop for any Ronaldo fans and a food hall with all the popular fast food chains.
Faro town centre is small but boasts some amazing views of the port and some very nice hotels such as the Hotel Faro and the Hotel Eva which both overlook the harbour. The Hotel Eva with a swimming area and pool bar on the roof is ideal for anyone looking to relax for a few days between exploring the local area with a rental car.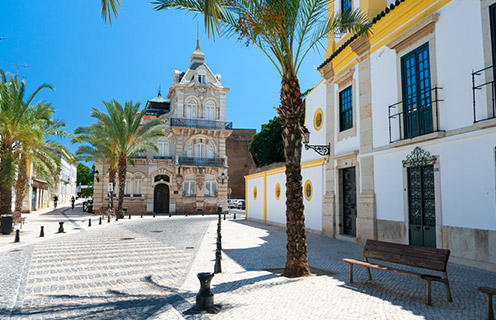 Algarve jewel - What to see or visit in Algarve, Portugal
Many set off to their chosen accommodations upon landing at Faro airport, never to actually take a time to visit the town. With surrounding areas such as Almancil, Albufeira, Lagos and Portimoa amongst the favourites it is essential to use car hire from Faro Airport.
However Faro is far more than just a gateway and has lots to offer and really should be your first car rental stop.
Dating Back to Roman times
Steeped in history with ruins dating back to the Romans and even Arabs, one should visit places like Oldtown Faro, the cathedral, or the Roman wall as a reminder of Faro's importance in the distant past.
Algarve Beaches
If you're looking for a typical Algarve beach, Praia de Faro is just five minutes from the airport. The beach is usually quiet compared to others on the coast and is used mainly by the locals enjoying a quick drink in a little bar while the sun sets.
Many visitors upgrade their experience by attending a local ping program which gives the opportunity to explore local marine life, shipwrecks, artificial and natural reefs.
Rio Formosa
Ria Formosa Natural Park is one of the country's seven great natural wonders. Formed by a series of sand spits creating a lagoon and wetlands that separate the mainland from the Atlantic Ocean is home to a variety of ecosystems, rare bird life and a variety of marine species.
Milreu
Milreu is one of the most important Roman sites in the Algarve. Situated around ten kilometers north of Faro.
A great waterside town with its range of shops, cafes, and maritime museums really show off the harbor and the visiting yachts.
With cheap Faro car hire, you can explore local attractions, or even take a few days and travel to Porto or Lisbon which is just North of Faro.
In addition to this, you could always take your hire car to Spain for more of an adventure.
Parking in Faro
Parking in Faro is mostly paid. There are a few free parking areas, like the one near Largo de São Francisco. It is not far from the city center which makes it very convenient.
Be advised, there are many "professional" helpers offering to find free parking spots for a fee in return. Although it is not mandatory to pay them, a few coins may save your car from scratches.
Looking for a Place to Stay?
Algarve4me have a large selection of quality villas and apartments for the perfect holiday.
Luxury Algarve villa rental from Albufeira to Lagos, Tavira to Vilamoura.
"We have the best selection of properties available for your perfect holiday in the Algarve."
With an average of 3,000 hours of sunshine a year and over 100 miles of sandy beaches stretching from Tavira to Cape St Vincent.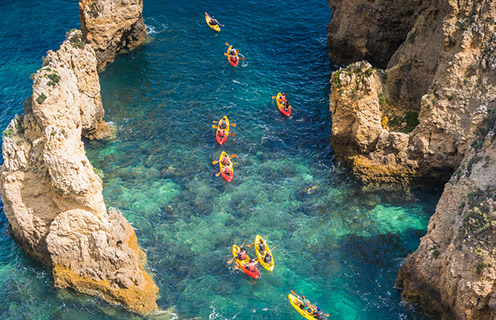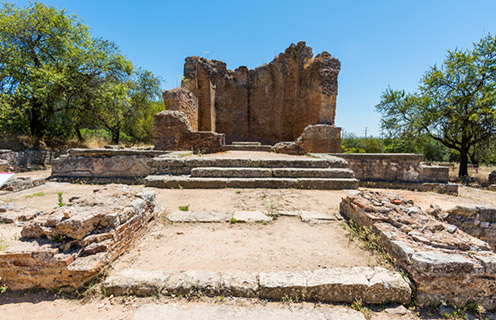 Without further ado, here's our top 10 list
1. Car Hire is cheap in Faro in the autumn and winter months, if you are not tied down by school holidays try and book in June or September for huge savings.
2. Consider a company that are based off site rather than at the airport. They don't have the costs of the airport based rental companies, so they can be better priced. Some are as little as 2 minutes from the airport and none of them are more than 5 minutes away.
3. Faro Airport has some great local rental companies, so remember brand is not always best when booking your car hire as there are some amazing deals to be had with the independent companies. These companies are also not small and some of them have thousands of cars in the fleet just not a brand name you may recognise.
4. Always pre-book as it will save you money, being a "walk in" customer compared to a pre-booked customer can save you up to 50% off. Prices on the day are very high compared and your choice may also be limited.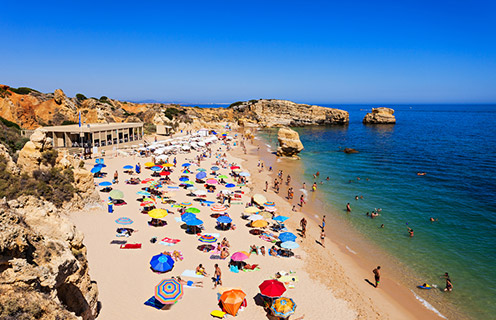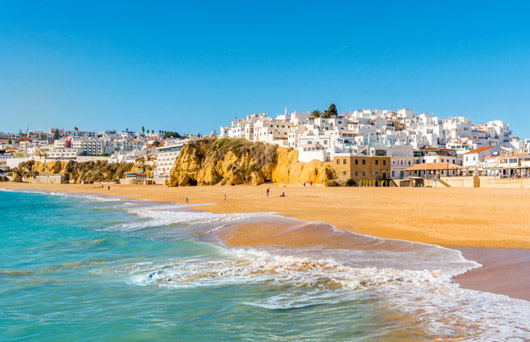 5. If you are looking for an Automatic car hire in Faro then you need to book early, most of the fleets have limited numbers of these cars and they can rocket in price closer to the time of pick up. In some cases an Automatic is twice the price of manual car at Faro Airport.
6. Remember that while you might fit the people in the car, you also need to fit your luggage in, too. When booking a 7 seat vehicle at Faro Airport it is sometimes wise to hire a 9 seat minibus instead for the additional space. In some cases 9 seat vehicle hire is cheaper than the 7 seat option.
7. Read carefully about the toll system in Portugal, it is handled very differently there than most other places and all rental companies have different ways of handling the payment of tolls. It is not as easy as just paying as you go or dropping coins in a box at checkpoints, so study this part of the contract to ensure you know the rules.
8. If you are looking for a long term car hire in Faro then you might want to look at breaking it down into different rental periods. Most rental partners will limit the hire to 30 days, anything after this will remove those companies from the quote and limit the choices you have.
9. Trust the experts, there are many forums, chats and social media posts with various stories about car hire which only show one side of the story. A lot of these are because customers have either not read the terms or failed to provide the correct documents on arrival. This can increase your cost or mean refusal of the car. If you have any questions then ask the experts, what we don't know about car hire in Faro is not worth knowing.
10. Have fun, enjoy the roads and explore as much as you can, Portugal is ideal for exploring and has a great road network and car hire facilities.