The 7 Best Beach Bars In Galveston
Yes, there are beaches in Texas! And, not only is the island city of Galveston home to some of the best things to do in Texas, but it's where you'll find some pretty relaxing beach bars, too.
Tiki huts, rum shacks, and hometown bars line the white, sandy shores of this Texas city to bring locals and travellers alike some of the best beach bars in Galveston. You'll find that most of them are incredibly laidback, offering visitors the chance to truly relax and relish in the ocean views.
Pull up a bar chair, order a tropical drink, and get ready to party at one of the seven best beach bars in Galveston.
Best Beach Bars In Galveston, How do these rankings work?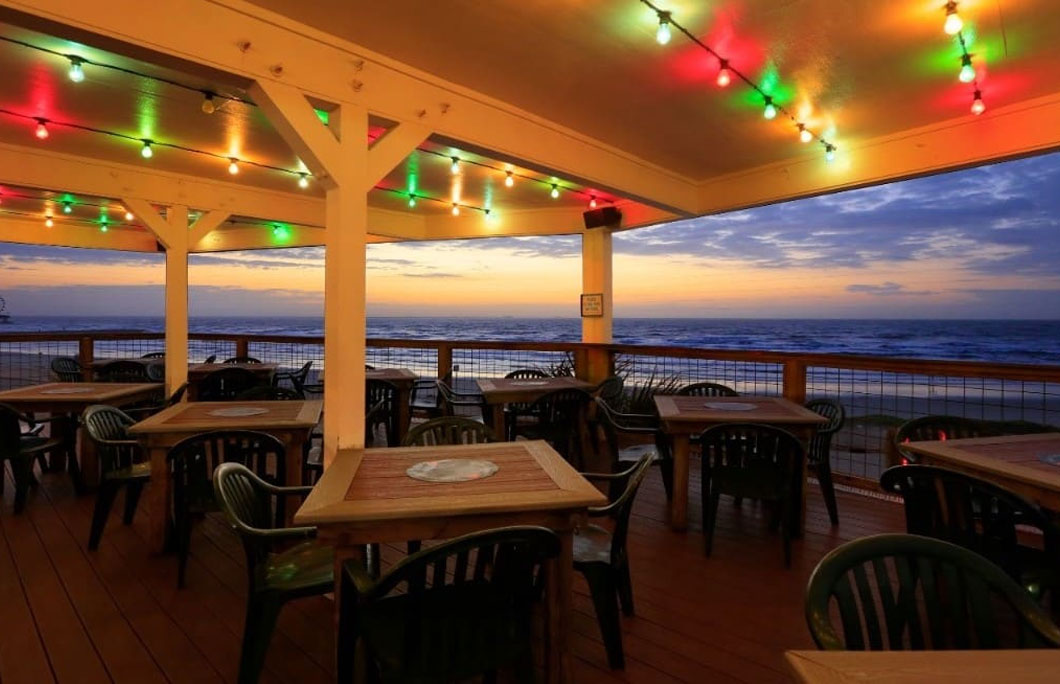 1. Island Famous
The Spot is by far the best beach bar in Galveston, but you can head to literally any one of the five trendy hotspots at Island Famous and you'll be guaranteed to have a great night. There, you'll be able to enjoy five unique venues all just mere steps away from each other. Start the evening off at The Spot and then wander over to another bar or simply finish off the evening with your toes in the sand.
---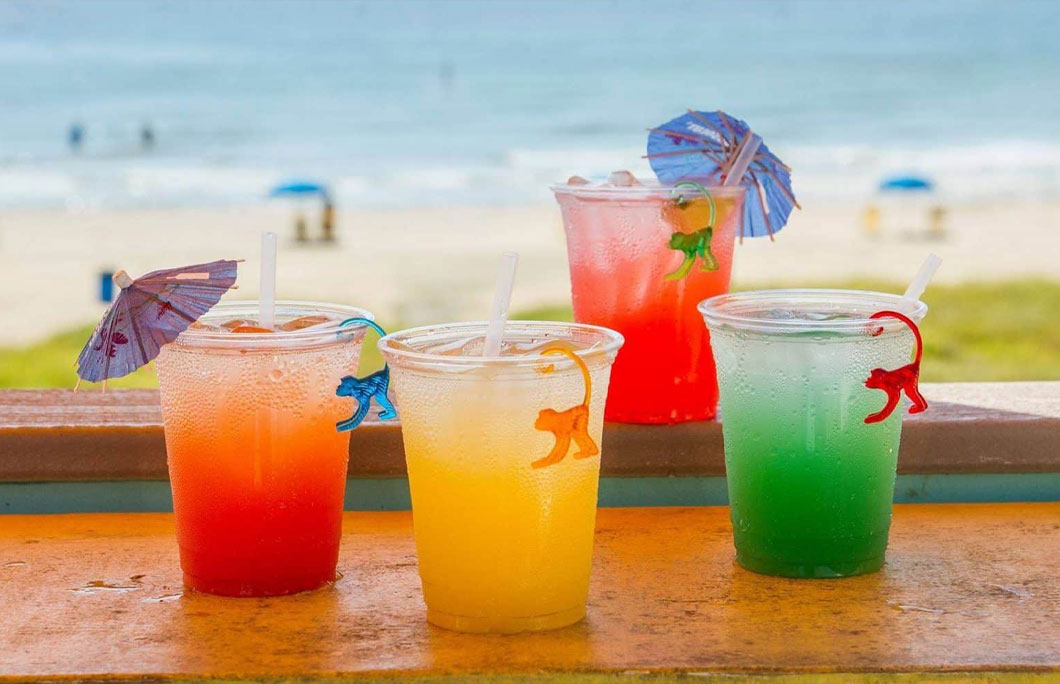 2. Float Pool Bar
Float Pool Bar is exactly what it sounds like, a bar where you can also enjoy floating in a pool. In terms of party, this is probably the liveliest beach bar in Galveston, serving up strong drinks, pool parties, and even bikini contests. Wade in the pool with an ice-cold Texan beer as you relish in one of the most stunning views of the Galveston ocean right across the street.
---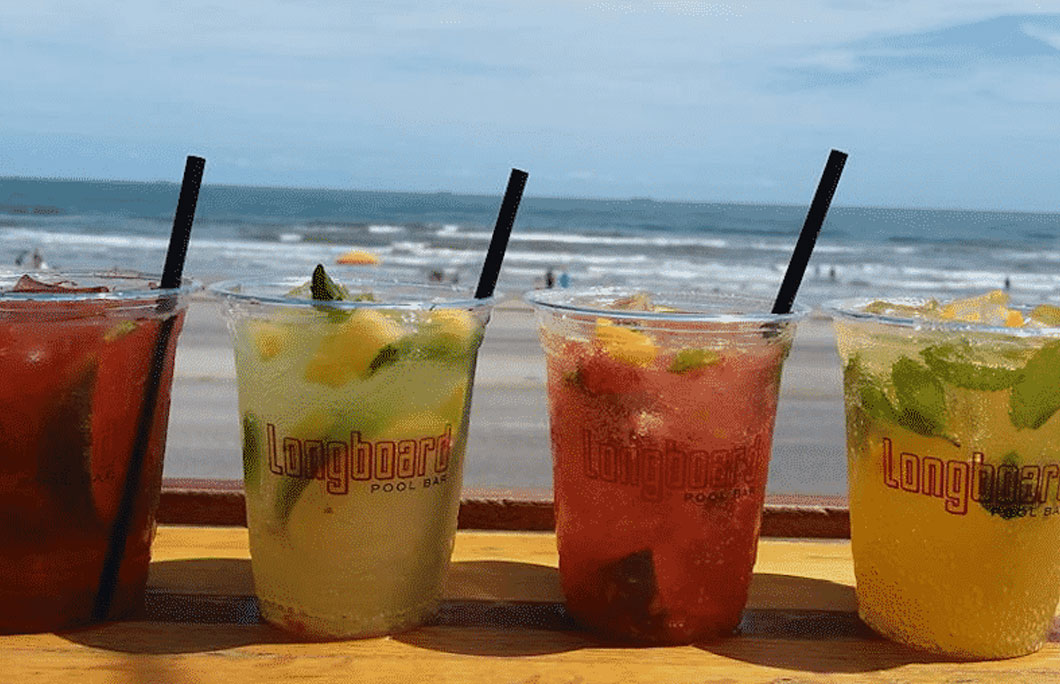 3. Longboard Pool Bar
If you're making a trip down to Galveston, then you absolutely can't miss out on the opportunity to visit the Longboard Pool Bar. This relaxed beachfront bar at DoubleTree by Hilton Hotel Galveston Beach oozes with tropical, tiki vibes and is home to some of the best poolside food in the city. If you're looking to enjoy a more romantic afternoon, you can also rent a private cabana with seaside views.
---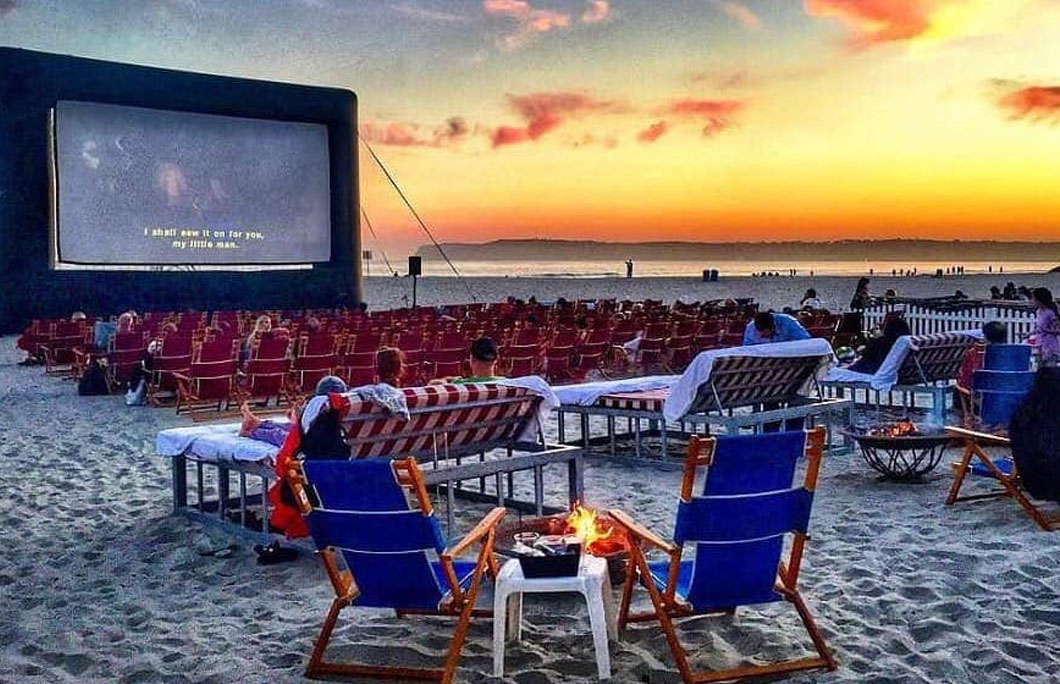 4. Flip Flop's Beach Bar & Grill
Open mic nights, stunning patio seating, and some of the strongest Piña Coladas in Texas all combine together to earn Flip Flop's Beach Bar & Grill a spot on any list of the best beach bars in Galveston. The bar itself looks like a stilted beach house and offers guests tranquil seating or a straight path right down to the beach. Plan to visit on a night when they dance bachata on the beach or hold an outdoor movie night. It'll be an experience you're sure never to forget.
---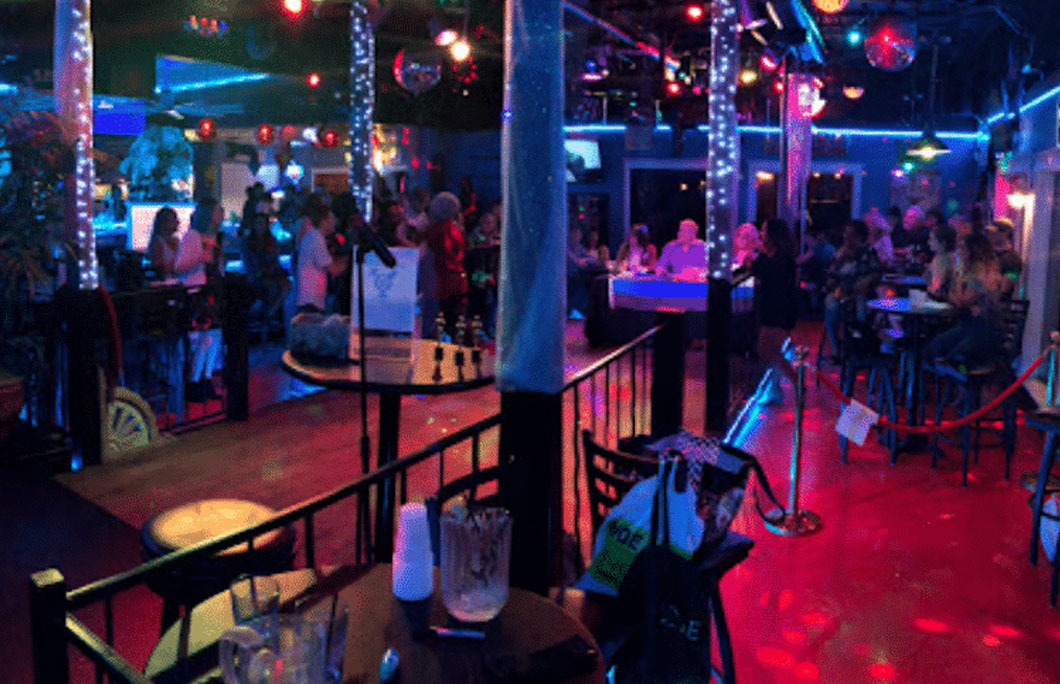 5. Rumors Beach Bar
Blue and green blacklights draw you into this quaint beach bar in Galveston. At Rumors, expect nothing less than quality vibes, cheap pitchers of beer, and some of the best service in town. On any given night of the week, you'll be able to enjoy one of the many activities they've got going on. That is if you're not out tearing it up on the dance floor.
---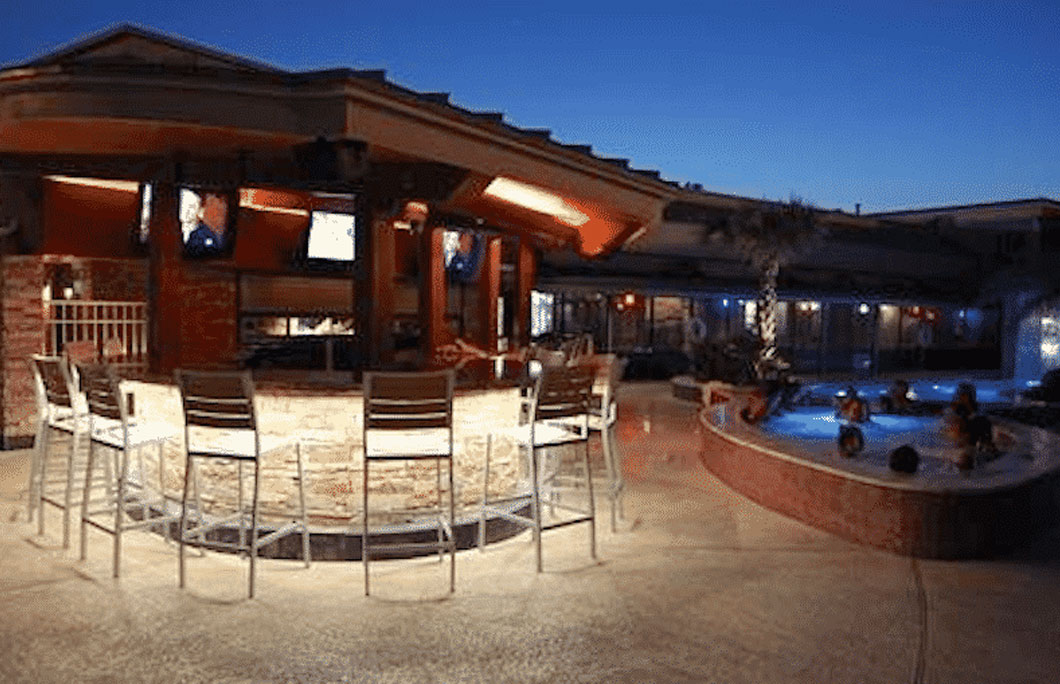 6. Redfish Pool Bar at Nick's Kitchen
Nick's Kitchen is home to one of the best beach bars in Galveston. But, you'll also find that their food is tasty. It's perfect after a day drinking and laying out in the sun. Head here for a filling dinner and then make your way outside to the attached Redfish Pool Bar. There, you can sip sumptuous cocktails and even wade into a relaxing jacuzzi.
---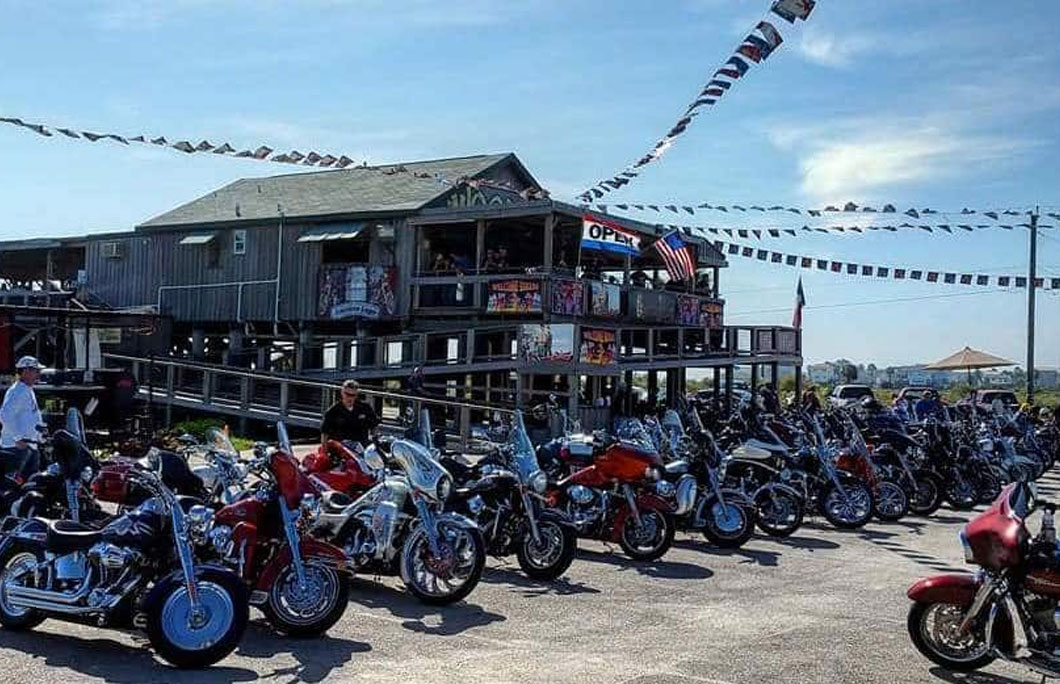 7. Woody's Beach Bar
Fancy taking a trip to the wild side? Head to Woody's Beach Bar to enjoy an outstanding outdoor setting as the sea breeze gently blows your hair. Sip on fairly-priced drinks, enjoy live music and get to know the locals. Texans are friendly, especially after a few beers, so you'll have no trouble making friends here.
---