Avignon vs Aix-en-Provence: Which is best?
At first glance, Avignon and Aix-en-Provence seem fairly similar. Both are located in West Provence, with a rich history, culinary heritage and calendar of events to enjoy. But dig a little deeper and you'll discover the two cities are miles apart. Where Avignon is a small, compact medieval city and home to one of the country's most famous arts festivals, Aix-en-Provence is large and lively, with a huge student population and a roster of museums and galleries to match. Both offer beautiful, but different, perspectives on Provence. If you can only visit one of these charming cities, take a look at our handy guide on Avignon and Aix-en-Provence to help you decide.
Aix-en-Provence or Avignon: How to Choose Between the Two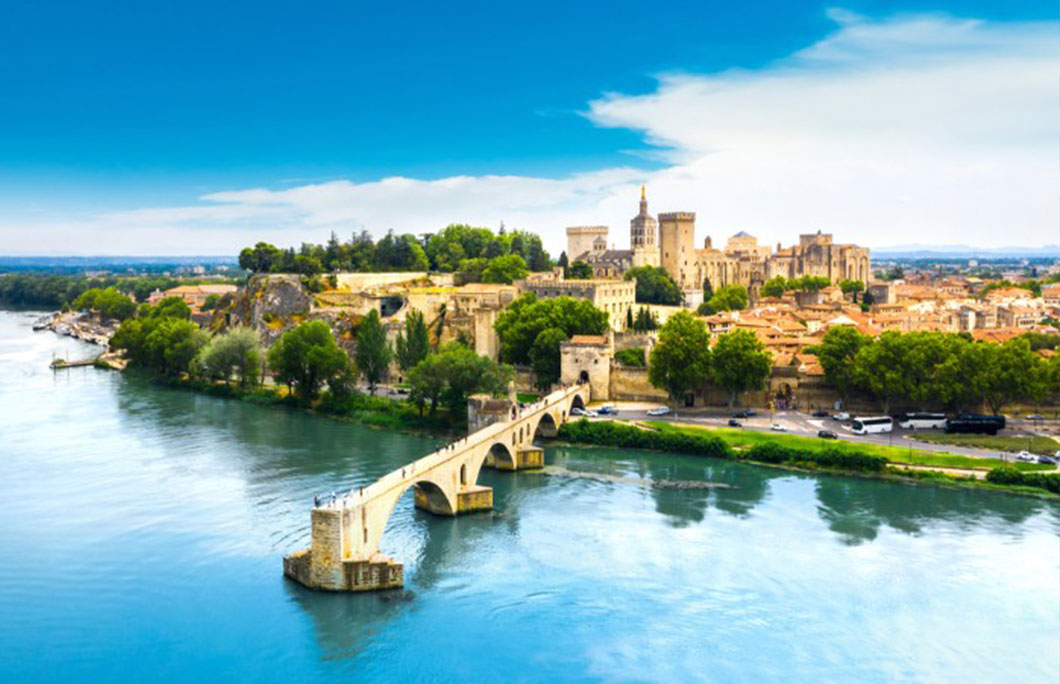 Overview – is Avignon or Aix-en-Provence better?
Avignon was the capital of the Catholic Church during the early Middle Ages and it left a lasting legacy. Today, the UNESCO heritage designated city centre charms visitors with its ecclesiastical architecture, medieval bridge and narrow-winding streets. The historic centre is surrounded by low medieval walls, which neatly rounds it off from the modern part of the town that sprawls behind it. If you're looking for a lovely and lively historical city that's both compact but brimming with character, Avignon could be for you.
Aix-en-Provence is around three times as big as Avignon. The pretty, upmarket city also has a large student population, so it's busy all year round. The historic core is home to most of the city's best-loved sites, as well as colourful markets, terrace cafes and boutique shops selling local specialities. The epitome of the Provencal good life, it was also the home of two of France's most celebrated artists, Paul Cezanne and Emilie Zola.
---

---
Things to do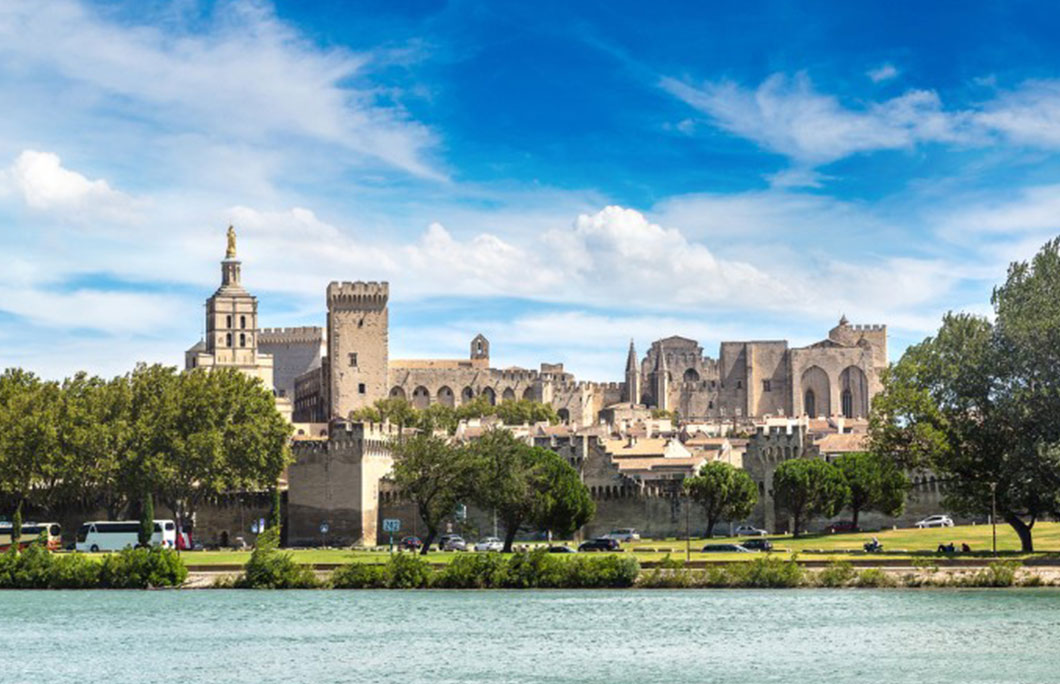 Avignon
Avignon is best known for its annual arts festival, which takes over the city for three weeks in July. It's one of the oldest and most famous arts and culture festivals in the world, hosting hundreds of theatre, dance and music performances all over the city. The rest of the year, its papal palaces, galleries and museums, and bustling cafe-lined squares are the star attractions.
The Palais des Papes, erected by Pope Clement V, is the largest Gothic palace ever built. You can stroll around its imposing stone walls and get a closer look at some of the frescoed apartments, or get a glimpse of its glory days with a virtual-reality representation of the building in the 14th-century.
For an Instagram-worthy view, the Rocher des Doms papal garden offers views overlooking the Rhône, as well as the famous Pont Saint-Bénézet in the background.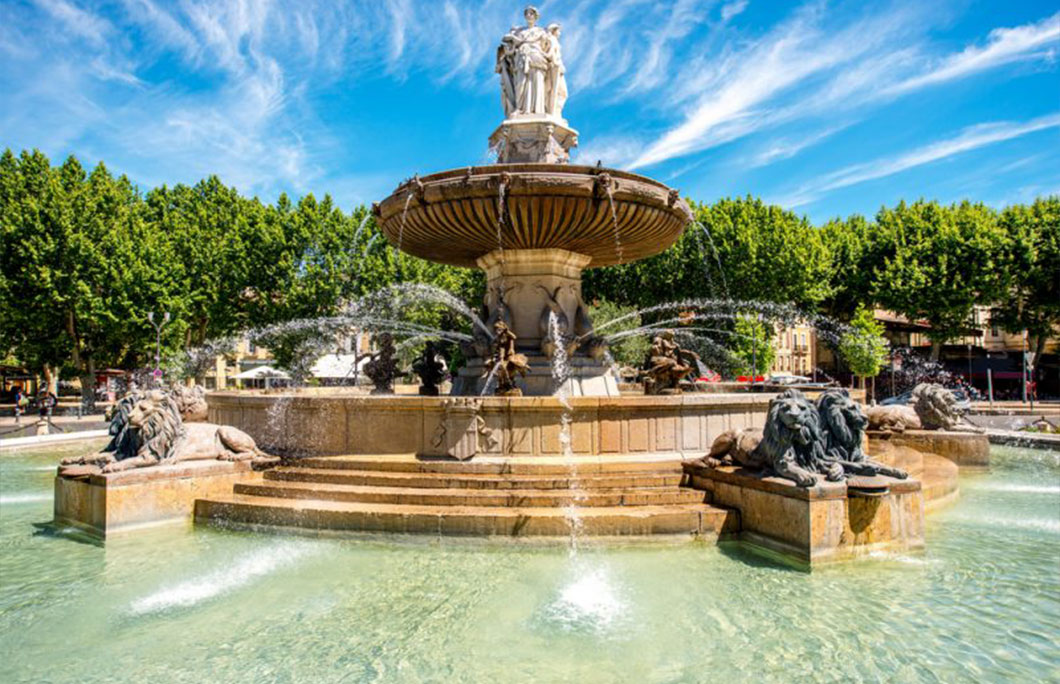 Aix-en-Provence
The Vieil Aix is the city's historic district, a small tangle of medieval lanes lined with restaurants, cafes and shops. There's a fountained square every 50 metres, at least 40 splashing fountains in total. The main attractions here include the Palais de Justice, the Cathedrale St-Sauveur and Ancien Archevêque. But it's enough to wander the streets, peeking in the fifteenth-century buildings and pottering around colourful markets.
Aix is home to a number of notable museums and galleries too. You can visit Cezanne's final studio and home at Atelier Cezanne, located in the north of the city. Then there's the Musee Estienne de St-Jean, home to magnificent late seventh century collections of furniture and costumes. The Caumont Centre d'Arte hosts big-name exhibitions every year too.
---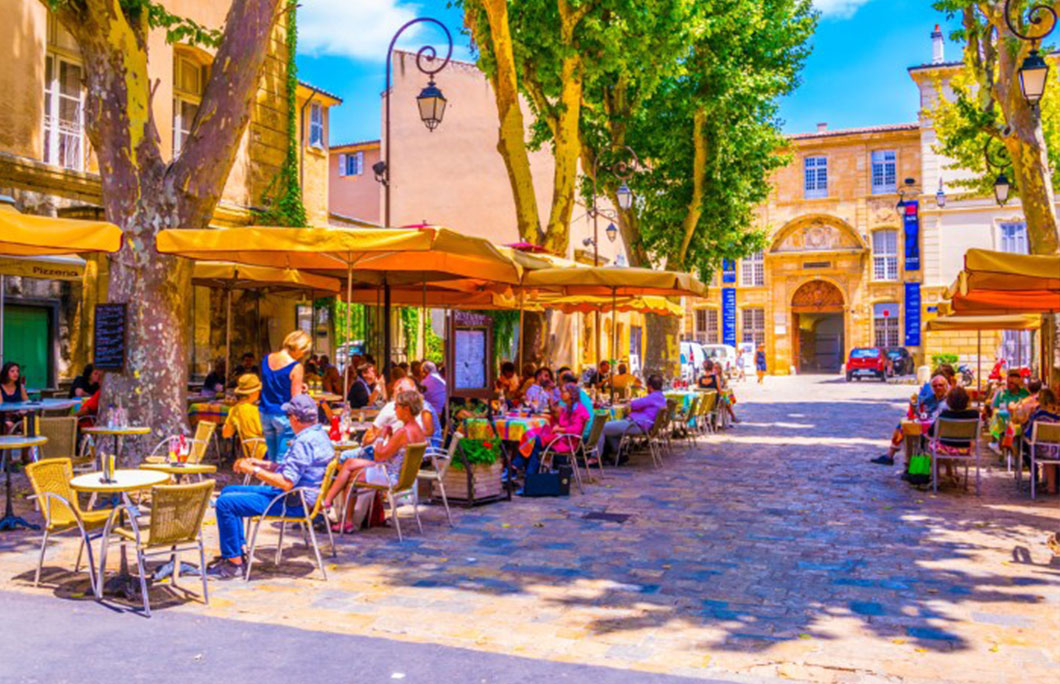 Food and Drink
It's easy to eat well in Avignon, home to dozens of bistros and cafés serving up classic Provençal cuisine. To sample the best the region has to offer, hotfoot to Les Halles indoor market. Made famous by authors as Peter Mayle and Jean Viard, the emblematic market is bursting with everything from fresh fruit to oysters to iconic sweets. Any of the terrace brasseries along the Place de l'Horloge are perfect for people-watching and Provençal dishes like Ratatouille. There's a varied nightlife too, from wine bars like Le Vache a Carreaux to popular jazz clubs like AJMI Jazz Club. If you're looking to stay out late, Bokao's is a local favourite.
Aix-en-Provence is brimming with places to eat. Along the Place des Cardeurs you'll find brasserie and cafe terraces. Along the Cours Mirabeau there are plenty of appetising and elegant restaurants too, though they're admittedly a little overpriced. For regional produce, don't miss the markets along the Place des Precheurs and Place Richelme. If you're looking for five-star dining, there's a handful of Michelin-starred restaurants in the city centre, most notably Le Art Restaurant. There's plenty going on at nighttime too, with a number of large clubs catering for students, as well as wine bars, jazz clubs and live music venues.
---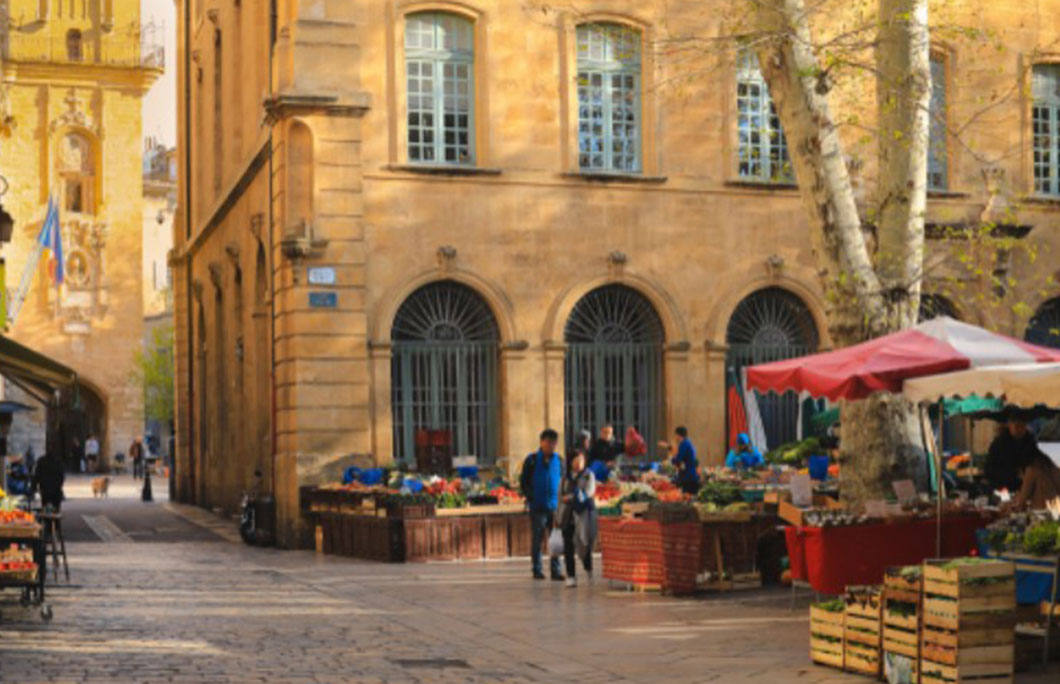 Shopping
Avignon may not boast big brands, but there are plenty of places to pick up local specialities – lavender, olive oil, sugared fruits. If you've fallen in love with the region's famed pottery, you'll find some of the best crockery in the region at Terre et Art. Rue de la Republique, which runs through the old city, is where you'll find most of the larger stores, including the Monoprix department store. For the best blooms, head to the Place des Carmes for the Saturday market. There's an antiques market here every Sunday too.
The markets in Aix-en-Provence are the best in the region. Every Tuesday, Thursday and Saturday stalls spill out over the Vieil Aix selling fresh fruit and vegetables, local specialities and trinkets. Rue Marius Reynard is the most upscale shopping street in Aix, housing big names like Maje and Mes Demoiselles. Cours Mirabeau is the main drag for the high street brands, such as Kooples. But in-the-know locals head downtown, to dinky boutiques, vintage shops and concept stores. Don't miss Puyricard, purveyors of the highest quality chocolate imaginable. A kilo will set you back around €96.
---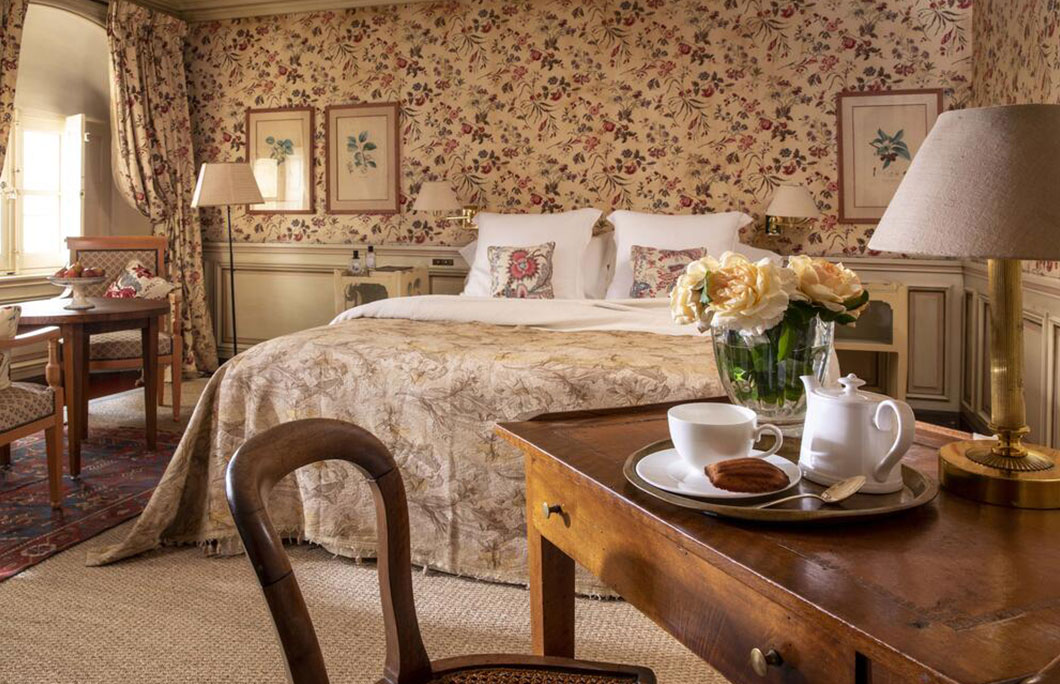 Hotels
Even outside the festival season, rates in Avignon are higher than other French cities. Affordable accommodation fills up early, so book as early in advance as you can. If you do need to find a last-minute place to stay, look to nearby Villeneuve-les-Avignon over the river. There are a few more hotels here and they tend to be cheaper too. If you want to be right in the thick of the action and money is no object, book La Mirande. It's opposite the papal palace and also has its own Michelin-starred restaurant.
Upmarket Aix offers a range of hotels, guest houses and apartments but if you want to stay in the heart of the city, you'll pay a premium. Choose one of the design-led boutique townhouses in the city centre if your budget will stretch. You'll sleep like a royal at hotels like Villa Gallici and La Maison d'Aix, both featuring sumptuous interiors and landscaped gardens. For a budget break, there are some decent hostels north of the city centre too. There are several campsites on the outskirts of the city too. Camping Arc-en-Ciel is a four-star site with a pool, petanque and barbeque facilities.
---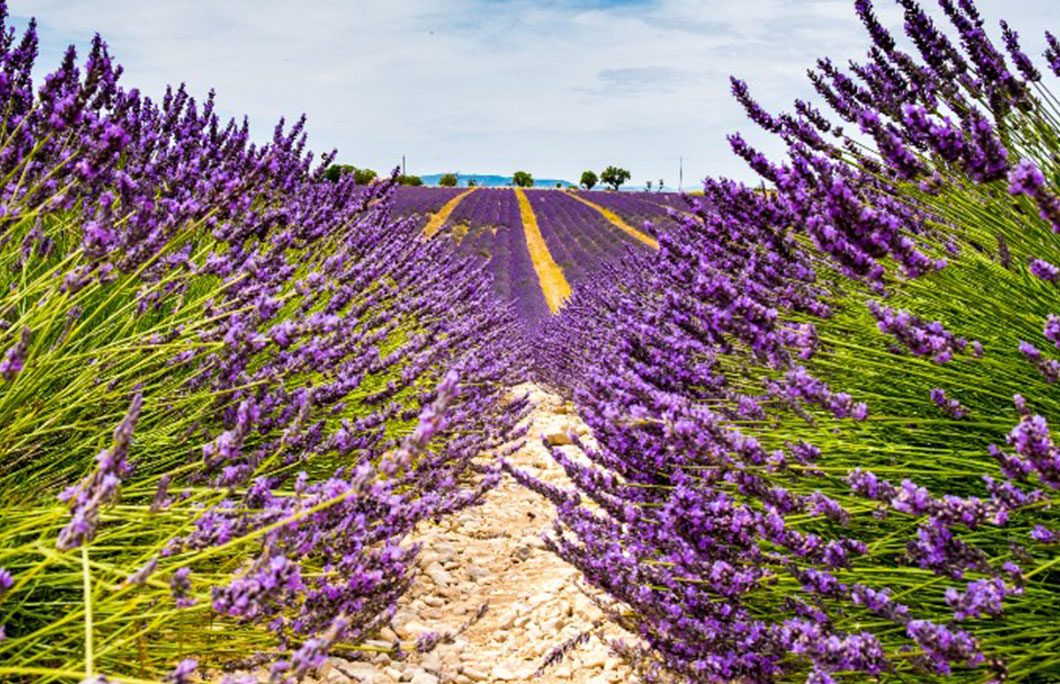 Weather
With just an hour's drive between them, there's little difference in climate between the Avignon and Aix-en-Provence. Summer is peak season in Avignon, but it's also one of the best times to visit the city. Generally speaking the temperatures stay high, and its also when the surrounding lavender fields are at their fullest. You'll have the chance to catch the famous festival too. Aix-en-Provence is lovely in the summer too, but if you can hold out we recommend planning a trip for early Autumn. By early September, the crowds will have dissipated but the days remain hot and sunny, so you can still enjoy your lunches al fresco.
---