Cannot decide whether to choose Tangier Vs Marrakech?
Tangier and Marrakech are two of Morocco's most vibrant, eclectic cities. The two cities may be roughly the same size, and they may share a language and a country, but that's where the similarities end. Everything from climate, to vibe, to landscape, is completely different. Ideally, it would be great to see both cities, to experience the wide spectrum of Morocco's culture. But that isn't always possible, so if you can only visit one, have a look at our handy comparison guide to help you choose. Will it be Tangier or Morocco?
Tangier Vs Marrakech: How to Choose Between the Two
Overview – is Tangier or Marrakech better?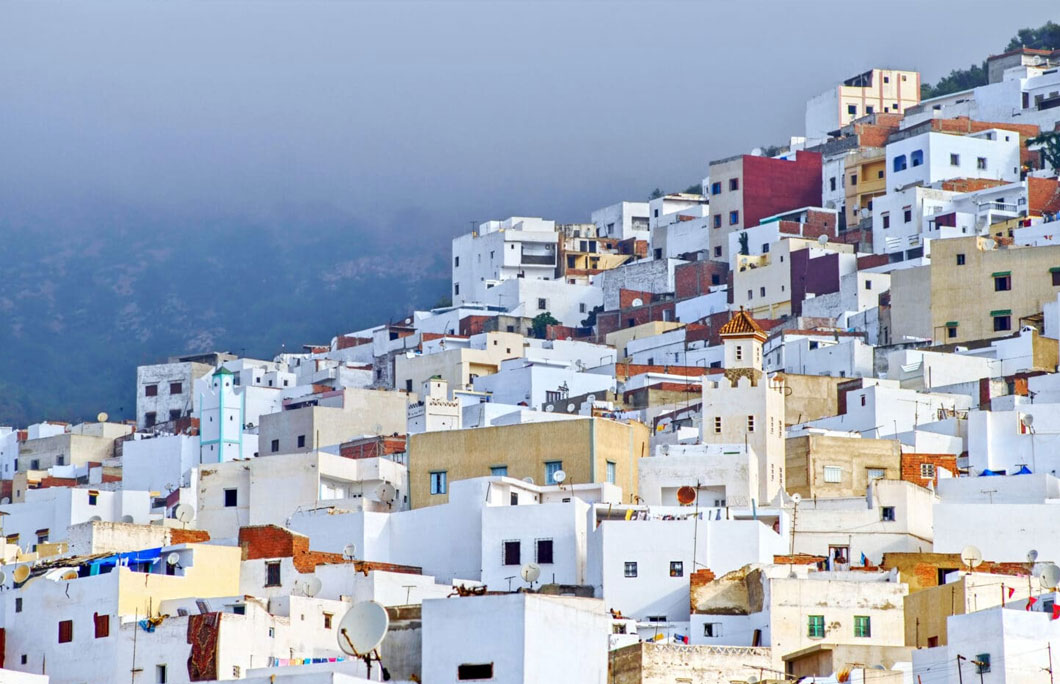 Tangier
Tangier is a unique blend of cultures, with a vibe that isn't quite fully Mediterranean yet isn't quite the North African/Middle Eastern vibe that you get in Marrakech. Thanks to its sad and long history of colonisation, it's a mix of North Africa, Spain, Portugal, and France. But the landscape could have you convinced you're in a Mediterranean beach city – it's built on the slopes of a chalky limestone hill, full of white flat top houses, overlooking where the Mediterranean Sea and the Atlantic Ocean meet. It's in the north of Morocco, just two hours away from Spain. In fact, it's so close that you can actually see the coast of Spain on a good day, from one of Tangier's many amazing beaches. Tangier has a mysterious history as a freewheeling, barely governed international zone, which attracted edgy writers like Paul Bowles, Tennessee Williams, Jack Kerouac, and William S. Borroughs.
---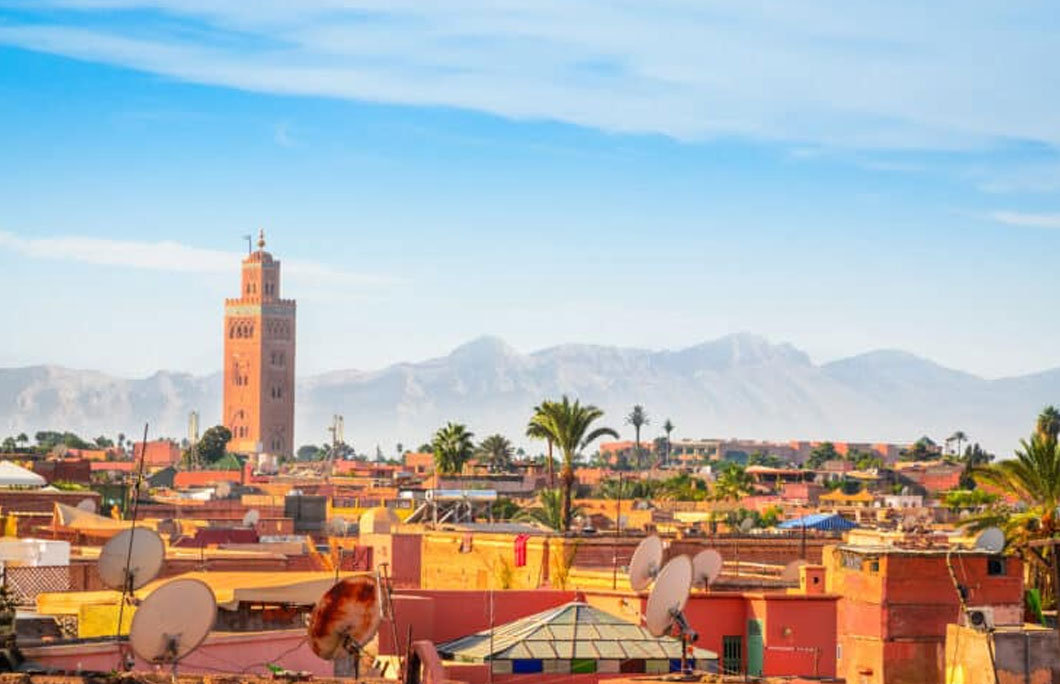 Marrakech
Marrakech is Morocco's most popular tourist destination, it welcomes around 3 million tourists each year. The city is split into two – the new European-style town, and the medina, which is the historic part. There is a completely different feel to the two. The new town is international, quieter, with great art and cultural scene. It doesn't veer too far away from tradition, though, the deep sandstone-coloured buildings are a running theme in both the new and old town. The old town, or the medina, is a culturally rich and fascinating place. It's known for being a city of luxury with its hammams, charming riads, and lush gardens, but there are parts of Marrakech that make you feel like you've stepped into a new world.
---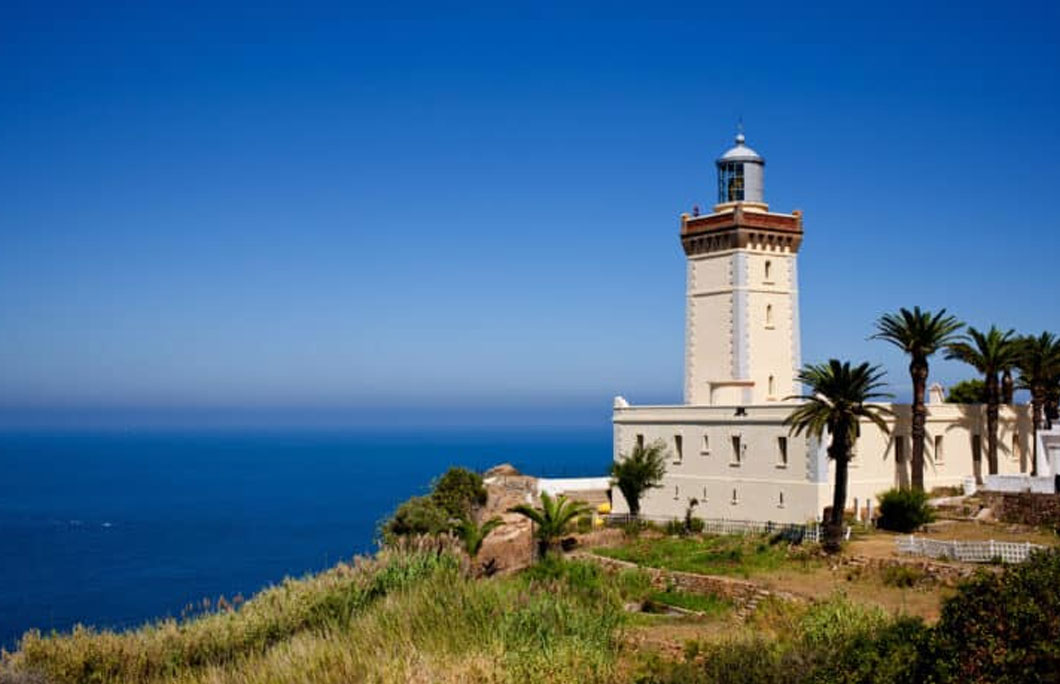 Tangier
For a glimpse into traditional living, head to the medina. It's a maze of alleyways, contained by the walls of a 15th-century Portuguese fortress. Full of treasures, spice stalls, and henna artists, this is the place in Tangier that feels similar to Marrakech. But unlike Marrakech, many of the buildings in the old town are residential, so there is little to no harassment from sellers. It's the best way to get an insight into local life. And if you're interested in learning more about Tangier and Morocco, make your way to the Kasbah Museum. It's full of beautiful artefacts that are quintessentially Moroccan including pottery, rugs, the fez, silk, and more. It was formerly the Royal Palace of the Sultan in the 17th century and before that, it was the residence of Portuguese governors between 1471 and 1661.
Tangier is the city only in the world that is home to both the calm Atlantic Ocean as well as the rough Mediterranean Sea. You can see this clearly from Cap Spartel, a lighthouse settled on the most northwestern corner of African territory. The lighthouse is backed by a lovely park, it's a peaceful place to sit, have a picnic, look at the Spanish coast in the distance, and watch the waves roll in. If you fancy a swim, head to Tangier Beach – a beautiful stretch of fine sand, calm waters, and a lively atmosphere. But don't just stick to the main city beach, there are lots of beaches and coves to explore.
For another nod to Tangier's long and wide-spanning history, we highly recommend a visit to the Tangier American Legation Museum. It's actually the only US Historic Monument that isn't on American soil. In 1777, Morocco was the first country to recognise the United States, so this fascinating museum explores the history of that relationship.
---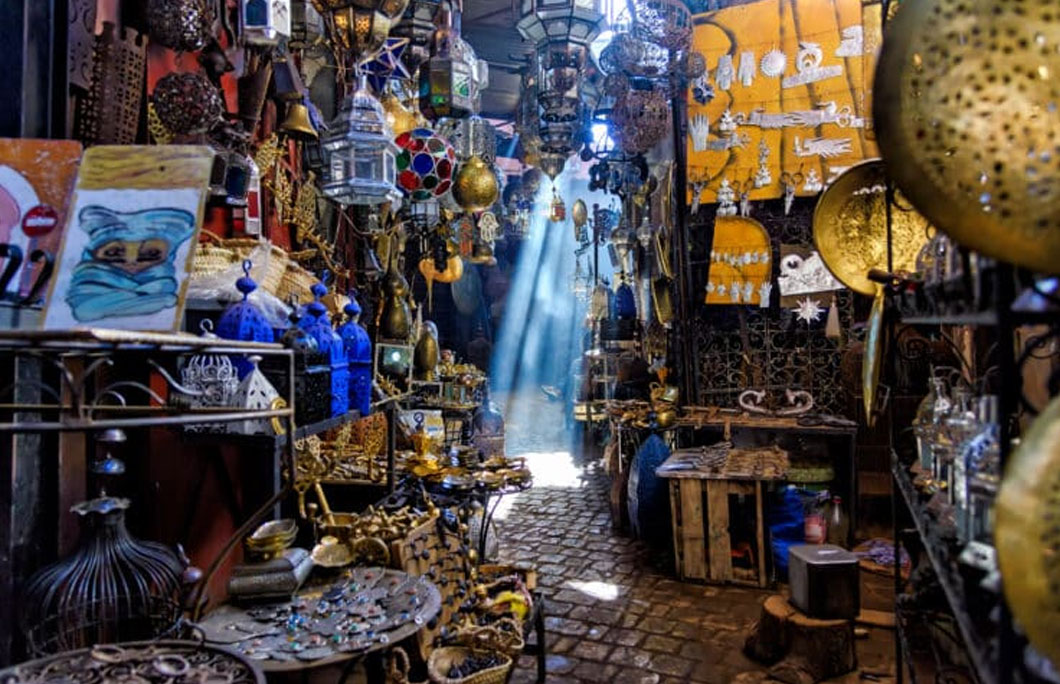 Marrakech
The medina in Marrakech is a beautiful attack on the senses. The whole area is a UNESCO World Heritage Site, enclosed by pink walls built around 1122. You'll love just wandering around the place, and you'll find yourself ending up in the main square – Jemaa el-Fnaa. What you have to remember going into this square is it's another culture and from a western perspective, it's a completely different world. It's an unforgettable experience, but sadly there are snake charmers and monkey acts, which can be upsetting to see. It's when night falls that this place really comes alive. There's music, dancing acts, street vendors, absolutely everywhere.
One of the main attractions of Marrakech is the souks. There are souks (markets) on practically every street and on every corner. The main souk and the one that tourists most frequent is Souk Semmarine, just off Jemaa el-Fnaa. It splits off into two different souks but honestly, there isn't much point trying to keep track of which souk you're in – getting lost is all part of the fun and a rite of passage in Marrakech! Lean into it and embrace the otherworldly narrow passages of vendors selling olives, jewellery, fruit, lamps, shoes, and so, so much more.
When you think of Marrakech, you might think of stunning mosaics, colourful tiles, and historical palaces. If that's what you're after, the hotfoot to Bahia Palace. It was once home to the Sultan and today is a museum of mastery in artwork and architecture. Here, you won't think you're in the heart of the medina – it's a beautiful place to appreciate the architecture and take a break from the chaos behind the walls. And if you're really needing to relax, a trip to one of the many hammams is a must.
---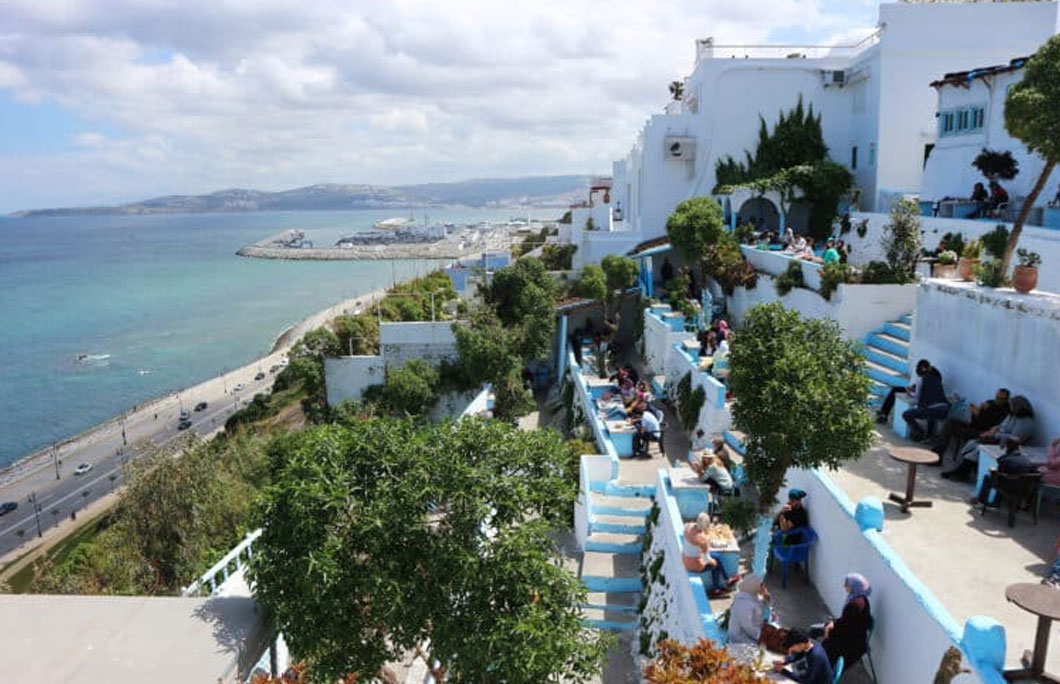 Tangier
Moroccan cuisine is rich, packed with flavours, hearty, and satisfying. The food in Tangier is no different. The most popular dish is a tagine, which is a stew containing any meat (or no meat), vegetables, potatoes, and a thick, tomatoey sauce. The name of the dish actually comes from the clay pot in which it's cooked in, which is (you guessed it) a tagine. You'll find these in practically every restaurant you visit.
Despite its European influence, Tangier has stayed true to its Moroccan roots and it's not hard to find a local restaurant. One of our favourites is Cafe Hafa, a cliffside cafe looking over the Mediterranean Sea. It's almost always packed with people playing music, cards, and sprawling out across the tables. It's one of the best places in the city to relax and enjoy a customary glass of mint tea. While it's technically not a restaurant, they do serve up steaming bowls of bissara, a Moroccan soup made of fava beans and split peas topped with olive oil and cumin.
---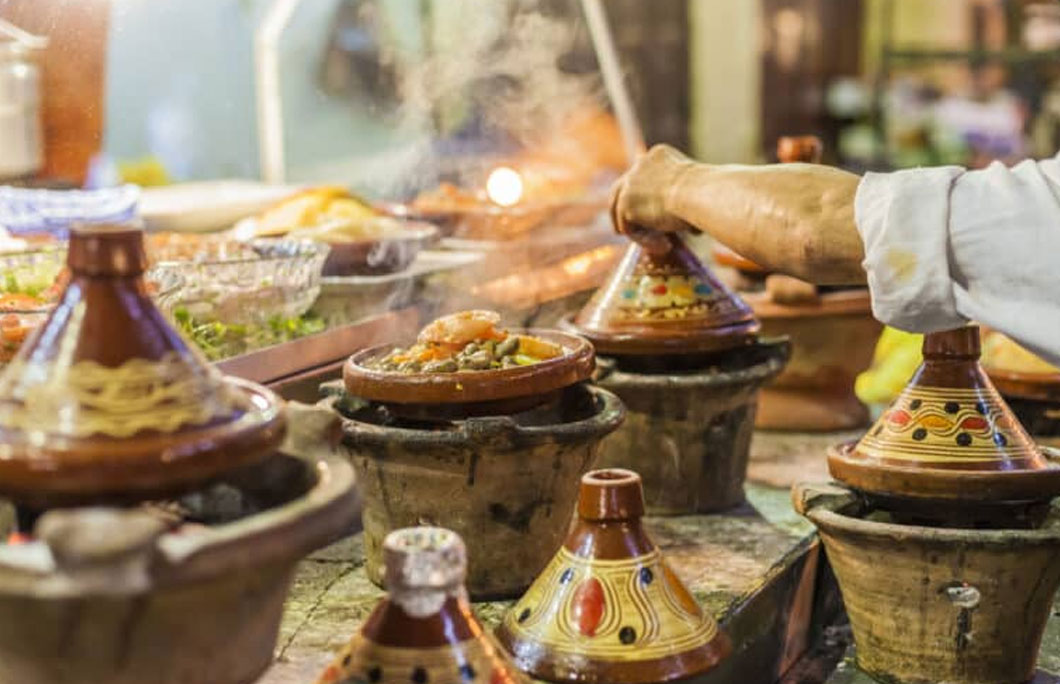 Marrakech
What you'll quickly realise when you come to Marrakech, or anywhere in Morocco, is that mint tea is everywhere. You'll likely be served it as soon as you check into your accommodation. It's a social drink and has a distinct sweetness. And like Tangier, the most popular dish with tourists in Marrakech is tagine. But it'd be remiss to not try out more of the vast and delicious cuisine, such as bestilla and harira soup. There are local restaurants everywhere you turn, but to really get a taste of local life, head to one of the many street vendors. Yes, Jemaa el-Fnaa is chaotic, but when it turns into an outdoor seating area at night it is an interesting place to have your dinner, and you have lots of choices with all the vendors.
Marrakech is more than street, homely food, though. There are plenty of higher-end restaurants. You'll find many of them in Gueliz, the new town. But if you want to stick to the medina, you have plenty of choices too. Most of them will have a Moroccan influence, but with a twist. One such place is Nomad, which is on a towering rooftop looking over the medina. If you fancy a drink with your meal, head to La Salama, one of the only places that serves alcohol in the medina.
---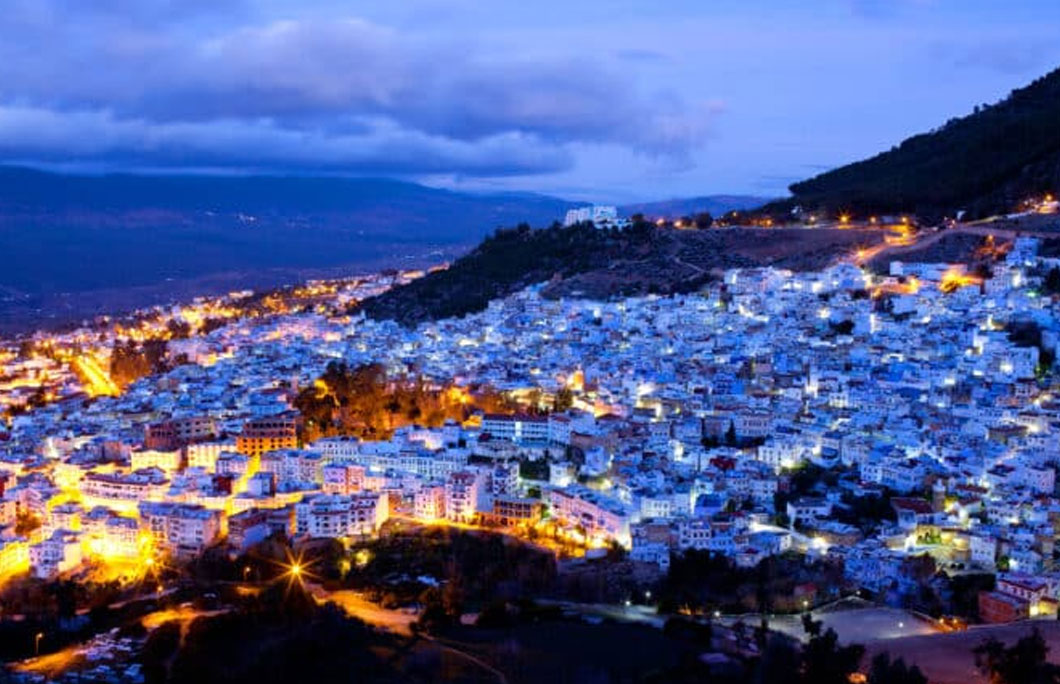 Tangier
Morocco is an Islamic country. However, alcohol isn't illegal, although it's more accepted in some places than others. As you can imagine, with Tangier's blend of European culture, it's one of them! There's a buzzing nightlife scene here, suitable to whatever kind of night you want. You can enjoy nice drinks along the seafront, which has a quintessentially European vibe. For a real Big Night Out vibe, head to Avenue Pasteur. There, the sprawling streets are filled with bars and nightclubs for all-night-long dancing.
---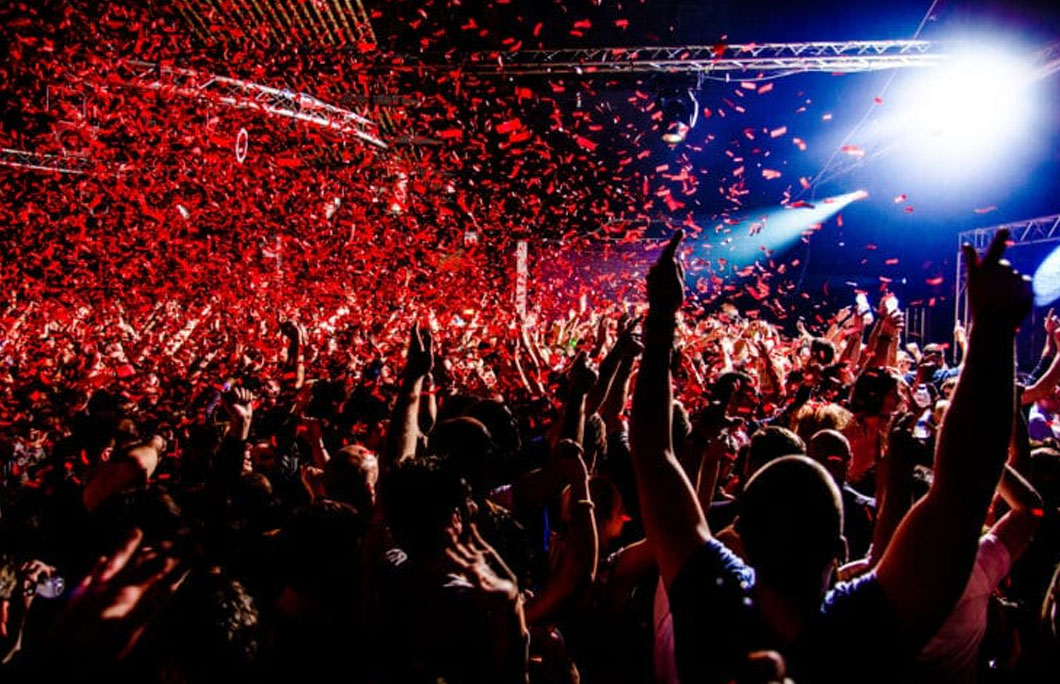 Marrakech
The nightlife in Marrakech is slightly different. There is rarely anywhere that serves alcohol in the medina and if they do, it has to be accompanied by food. Of course, there are plenty of upmarket hotels in the medina that serve alcohol, if you just want a few relaxed drinks. But if you want a night out, you'll have to venture further out. One of the most entertaining places in Marrakech is Buddha-Bar. It's a restaurant-cum-bar-cum-show, so you can eat sushi, drink cocktails, and watch the fascinating show of dancers and performers. And if you want to continue the night, there are a few bars and clubs just outside the medina, mostly in Gueliz. The most popular club is Theatro, just ten-minute outside the medina, which is a sensory overloading superclub. It's different to western clubs in its beautiful architecture, lavish gardens, and exclusive shows.
---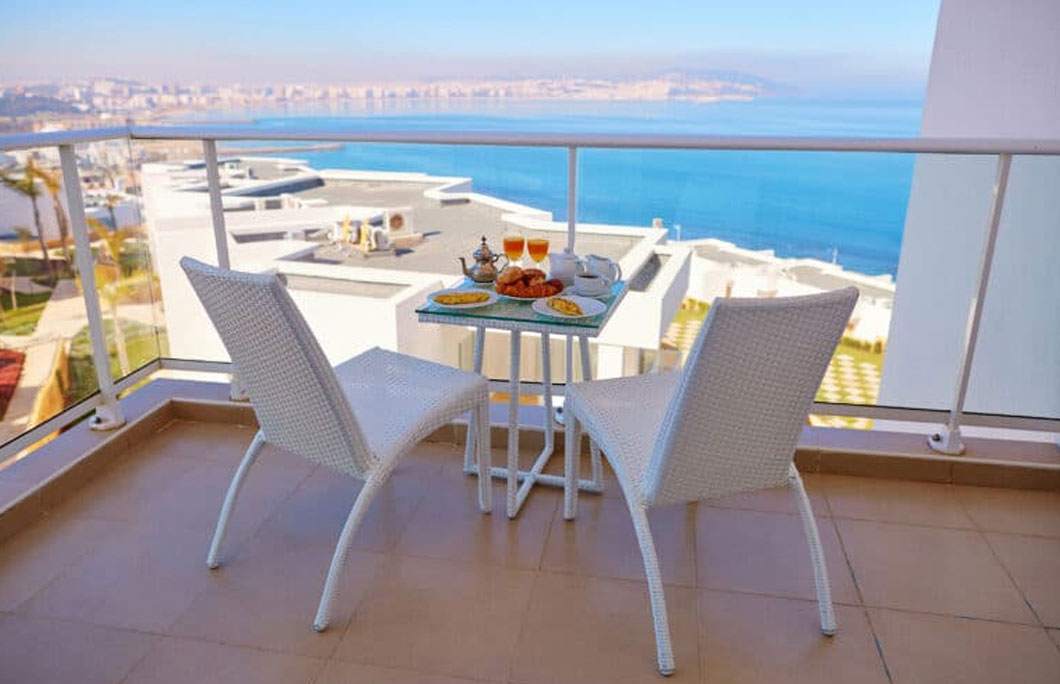 Tangier
The accommodation in Tangier and Marrakech is quite different. In Tangier, visitors have the draw of beachfront accommodation. Along the beach, you'll find plenty of up-market resorts and mid-range hotels. There are also hostels suitable for budget travellers. The accommodation here tends to be bright, open, and hopefully with a nice sea view. For those looking for a more traditional experience, Tangier does have some lovely lodging options in the medina, but the majority are towards the beachfront.
---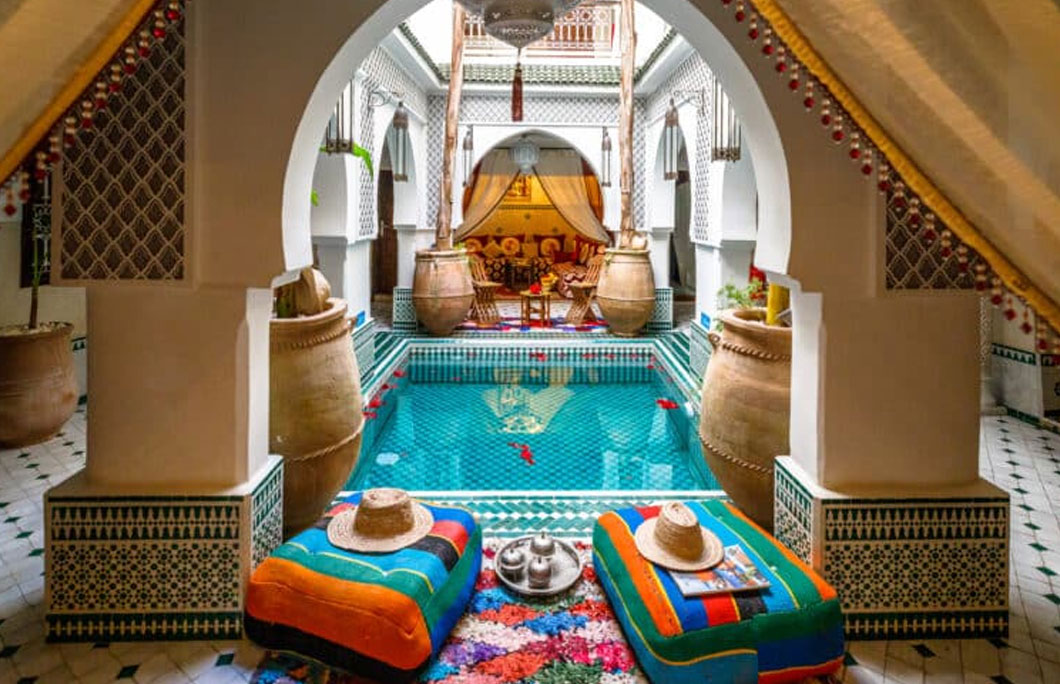 Marrakech
Marrakech offers a large range of upscale boutique hotels, riads in the medina, B&Bs, hotels, and apartments. There are a few resort-style international hotels too, namely in the Palmeraie area. But for those looking for an authentic Marrakech experience, staying in a riad in the medina is an unforgettable experience. A riad is a traditional Moroccan house, so many of them give you a taste of Marrakech. Apart from being a beautiful place to stay, it's also convenient as staying in the medina makes it easy to walk to the souks, main square, and endless restaurants.
---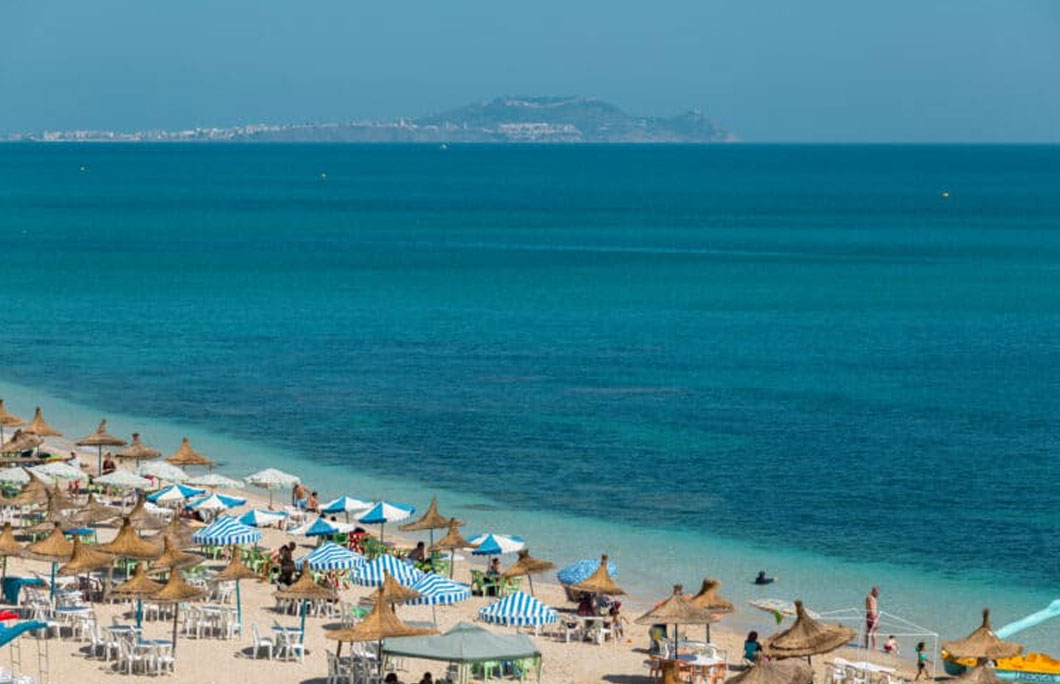 Tangier
Tangier has a Mediterranean climate, with mild, rainy winters and hot, sunny summers. The summers are lovely, with average highs of 29°C in July and August, which are the hottest months. Visitors to Tangier will benefit from the soft sea breeze, which is something that's missing in Marrakech. Winters are by no means cold, simply mild, with lows of 8°C in January. It does rain quite a bit in January, though, with an average rainfall of 103.5mm.
---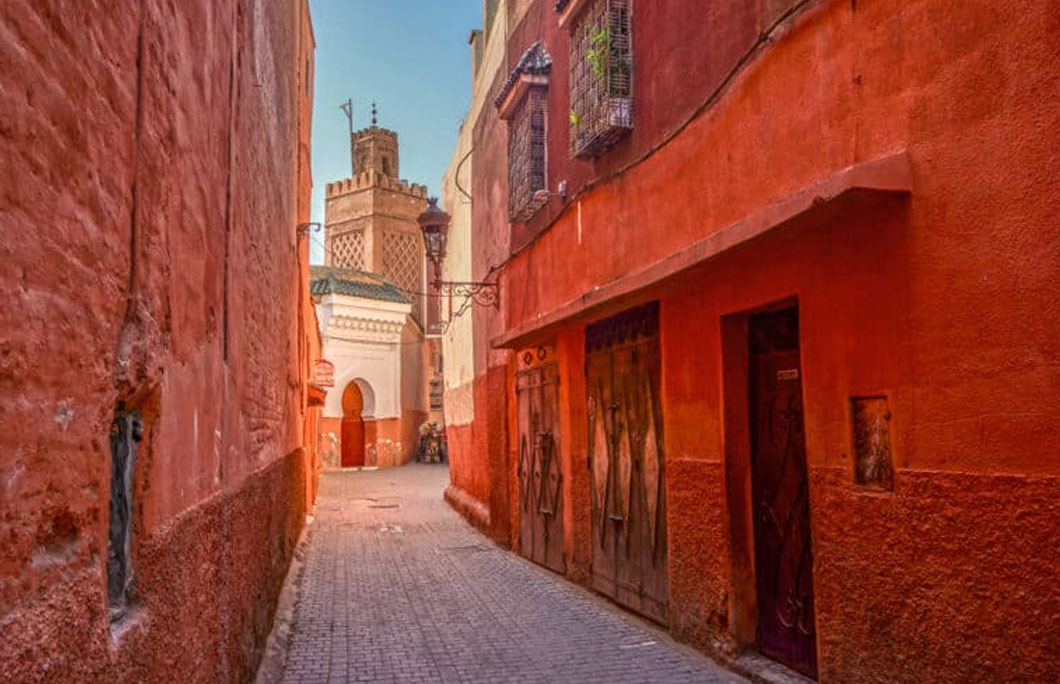 Marrakech
The climate in Marrakech is characterised as subtropical semi-desert. It's warm all year round, but in the summer, it gets very, very hot. There's no sea breeze and the narrow streets can really elevate the heat. But, there is plenty of shade around the souks, and many riads and hotels will have a pool to cool off in. July and August are the hottest months in Marrakech with highs of a sizzling 45°C.