Driving in Romania – 15 Things You Need to Know
Side of road & trams
Road quality
License requirements & age
Driving distances & toll roads
Petrol stations
Parking
Priority
Road safety
Seatbelt laws
Speed limit
Drink driving
In & around Bucharest
Transylvania tips
Northern Romania routes
Emergency contacts
Romania – a gorgeous place to hit the road
So what's taking you to Romania? Meeting long-lost family? Connecting with a business contact? Maybe just a holiday?
Whatever your reason, you're sure to have a unique and enriching experience. Nestled between central, east and southeast Europe, Romania's population of 19 million is the EU's 6th-largest and it's the 12th biggest country in Europe by landmass. Capital Bucharest always has a buzz about it and the entire nation oozes charm, from its clifftop monasteries to hardy stone churches and undulating hillsides to vertiginous mountains.
The Carpathian Mountains and River Danube Delta are packed with wildlife, and Romania has the world's most expansive reed beds. There's also romantic history aplenty, with charming castles like Peles and Medieval towns such as Brasov and Sibiu. The folk culture is fascinating, and you can get stuck into activities like sunbathing, fishing, boating and good old fashioned partying.
Hire a car in Romania with Enjoy Travel and see everything this country has to offer at your own pace and in your own social bubble. Absorbing all that's brilliant about a new culture is so simple and accessible.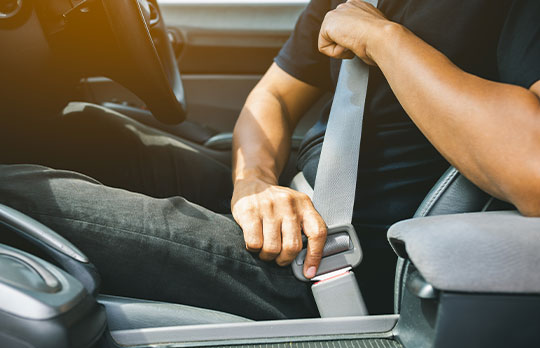 15 things you need to know about driving in Romania
Side of road & trams
In Romania, you absolutely always drive on the right side of the road and overtake on the left. Except for trams that is – you should overtake these on the right. However, you can overtake trams on the left on a one-way street or if there's no room to do so on the right. Also, if you're nearing a tram stop which has no pedestrian area, stop at least 5 metres from the end carriage and don't move until the tram doors have closed.
Road quality
Overall, road quality in Romania is not ranked highly by international organisations. Roads in (and between) main cities are decent condition, but elsewhere in the network, you should proceed with caution. For instance, mountain roads can be tricky at the best of times but they're very dangerous in snowy or icy conditions – only attempt to tackle them in these conditions if you're an experienced driver and you use winter tyres with deep treads that really grip the road as much as possible. Make sure your brakes are working properly so that you're prepared if an emergency arises and plan your route so that you can minimise unnecessary brake hits that burn fuel unnecessarily.
License requirements & age
As you'd expect, you'll need a full, valid license to drive in Romania and you must have held it for at least a year. EU and EEA licenses are fine, as are International Driving Licenses (although they're not mandatory). You have to be 18 years old to drive a car in Romania, 21 to hire a car and if you're under 25, it's likely that the rental firm will apply a young driver's surcharge. Please also note – the maximum age for anyone hiring a car is 70.
Driving distances & toll roads
To give you an idea of driving distances, the run north from Bucharest to Brasov is 186km (just over three hours traffic permitting). Brasov to Cluj-Napoca is 272km (around 4 hours). And Timisoara to Deva is 154km (two hours). You'll also need a vignette to drive on motorways and all state roads. Grab one at the petrol station or grab an e-vignette online – they're valid for 7 days, 30 days, 90 days or 12 months.
Petrol stations
There are 2300 petrol stations in Romania. Which isn't a lot for such a large population, but you won't struggle to find one, nevertheless. A few to look out for are SOCAR, Petrom and Lukoil. There are also less than 500 EV charging stations nationwide – something to consider carefully if you're intent on renting or driving an EV.
Parking
In general, you should always park your car on the right side of the road, as near to the road edge or pavement as possible and oriented in the direction of traffic. Bucharest has pay and display parking with different charges and restrictions in various zones and you'll find regulated parking on other cities and towns too. There are approximately 1.15 million regulated spaces in the country, 403,000 on-street, 155,000 off-street and 600,000 residential. So you'll find somewhere to park pretty much anywhere but obey the rules or face a fine.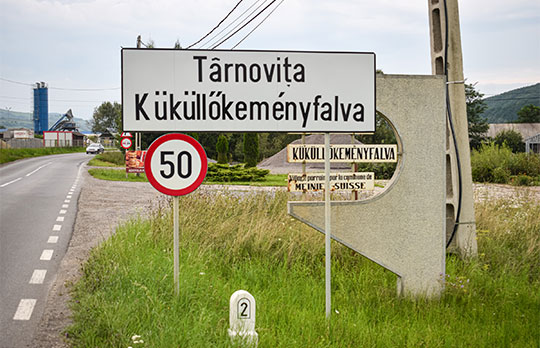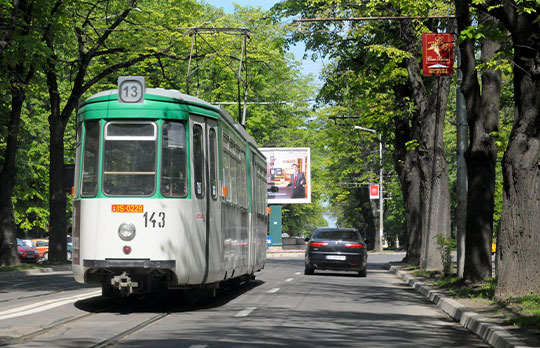 Priority
At roundabouts and in built-up areas, give priority to vehicles coming from the right. Vehicles already in roundabout traffic have priority over those joining it unless signage indicates otherwise. Always give priority to police vehicles, ambulances and fire engines. Outside built-up areas, give priority to vehicles on priority roads (signs will clarify this) and on mountain roads, vehicles climbing uphill have priority.
Road safety
Let's be clear – Romania has a very poor record in regard to road safety. So please always drive defensively and with extreme caution. Be especially careful in country areas in general and particularly at night – cyclists, carts, farm animals and wild animals will appear seemingly from nowhere. And illegal parking often blocks pavements in towns and cities, meaning pedestrians are prone to suddenly step into the road – be extra-vigilant. And likewise, be extremely careful when you're out walking and need to cross the road – use an official crossing when you can but be aware that the rules around these are often not respected by drivers either.
Seatbelt laws
In Romania it's mandatory to wear front and rear seatbelts in your vehicle (provided it's fitted with them) and if you're found not wearing one, it's an automatic fine. Kids under 12 aren't allowed to travel in the front passenger seat and kids up to 3 have to wear the correct restraint for their size. Any child shorter than 150cm and under 13 has to use a restraint or booster seat.
Speed limit
Please always observe the speed limit – primarily for safety but also to avoid a fine or an even more serious punishment. The national speed limit in Romania is 130km/h, on main roads outwith built-up areas, it's 90km/h-110km/h and outside built-up areas, it's 50km/h. Always observe the signage so that you can adjust your speed in time – don't get caught out.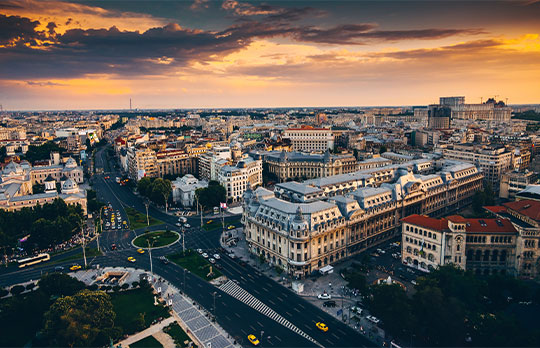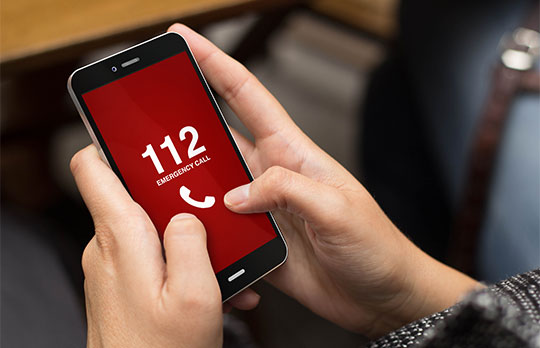 Drink driving
As part of robust efforts to make its roads safer, Romania has the strictest possible drink driving laws. This is a zero tolerance nation for drink drivers – the limit is 0.00% blood alcohol so the only way to comply is complete avoidance of alcohol if you want to step near a car anytime soon – that goes for the day after you drink as well as the day you've been actually consuming alcohol.
In & around Bucharest
If you're based in Romanian capital Bucharest, several sweet road trips are available. For instance, you can roll southwest and take in some coastal views and stirring Black Sea seaside towns. Constanta is a charming place to take a pitstop and the stunning Danube Delta is teeming with plant and animal life. If you're driving in Bucharest proper, please remember the different parking zones mentioned earlier and make sure you've paid for the appropriate ticket for the permitted parking duration.
Transylvania tips
Are you a bit of a Goth? If you're nodding your jet black hair and tilting your velvet top hat, you simply can't visit Romania without taking a road trip through Transylvania. From your base in Brasov, you can strike out daily for some of the most atmospheric castles and fortified towns. Sinaia and Bran (with its famous castle) are other highlights, as are Sibiu and Sighisoara. You can also roll through the commanding Carpathian Mountains on the Transfagarasan Highway.
Northern Romania routes
Ah, Northern Romania. Just saying the name out loud really pulls at the heartstrings. Rolling through this beautiful part of the nation in your car is always a pleasure, and vibesy college town Cluj-Napoca is a brilliant base. If you want to step back in time to a simpler way of life, the serene and rustic Maramures region is always worth exploring, while Corvin Castle in Hunedoara is amazingly week-preserved and looks like it's pulled right from the pages of a fairy tale. All said, this is a spectacular region to explore.
Emergency contacts
In the unlikely event you meet in an accident while in Romania, the simplest way to get help is by dialling 112 – you'll be connected to an English-speaking operator who'll take your details and direct the appropriate emergency services.