7 of the Best Places for Snorkeling in Italy
Off to the land of La Dolce Vita with your flippers and goggles? Lucky you, Italy is teeming with superb snorkeling spots. Surrounded on three sides by water and home to a staggering variety of islands, there are thousands of sandy beaches, rocky coves and volcanic shores to explore. While it's possible to hop into the water almost anywhere along the coast, some spots are a cut above the rest. From the country's first marine reserve to isolated coves, we've cherry-picked seven of the best places for snorkeling in Italy.
Where are the best places for snorkeling in Italy?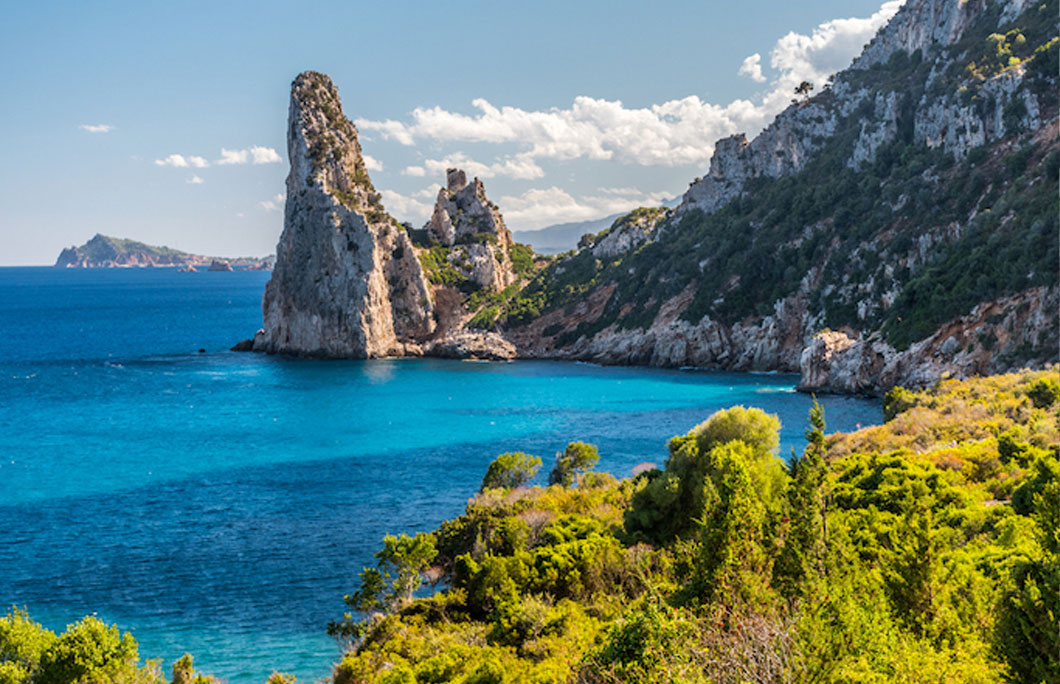 1. Sardinia
Sardinia boasts a 1,149-mile coastline made up of long sandy stretches, wild coves and rocky cliffs. While it's hard to go wrong anywhere, Sardinia is the second-largest island in the Mediterranean, and the snorkeling conditions vary considerably. La Maddalena Archipelago National Park is possibly its best – and most popular – snorkeling spot. Encompassing seven islands just off the northern tip of Sardinia, the protected seabed is brimming with wrasse, octopus, sea bream and starfish.
The Passo Cecca di Morto is another picture-perfect place for snorkeling. Wedged between Budelli and Santa Maria, this lagoon offers up crystal-clear turquoise waters and extraordinary visibility. Or, for something a little wilder, there's the Gulf of Orosei and the Gennargentu National Park.
---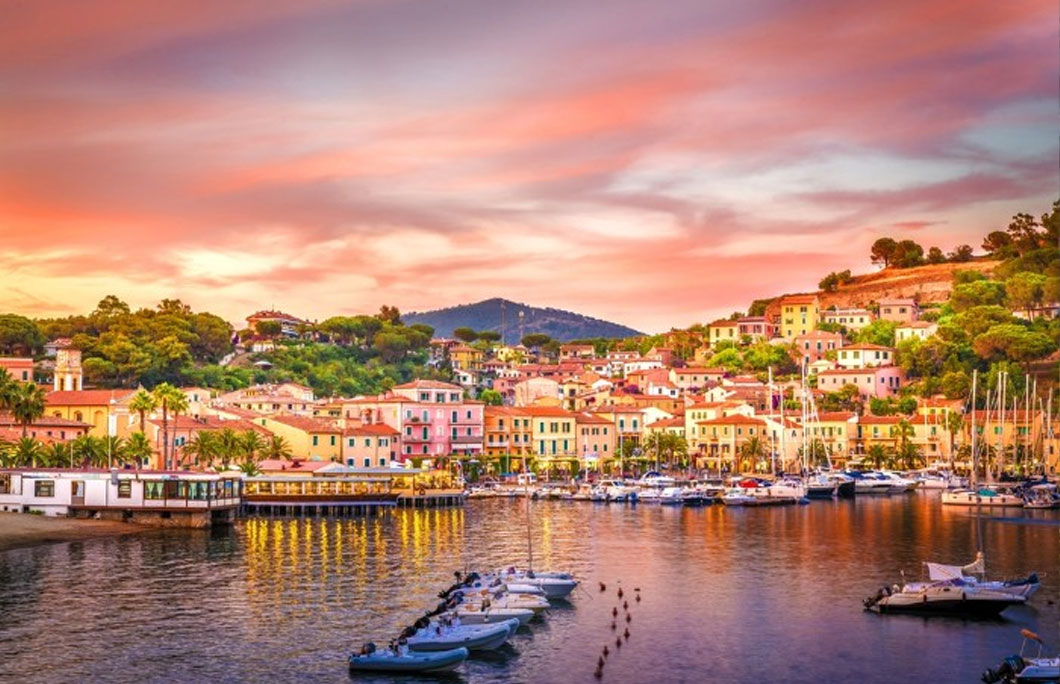 Just 10 km off the coast of Piombino in Tuscany, Elba is best known as the island on which Napoleon was exiled. This always surprises first-time visitors; the island is the antithesis of prison. The waters here are rich in marine flora and fauna, with rocky outlets and sandy sea beds that are teeming with green Posidonia, black coral and red gorgonians. You'll also find typical Mediterranean marine life like dentex, eels, shrimp, groupers, starfish and lobsters.
One of the most popular spots for snorkeling is Capo Sant'Andrea. Away from the crowds and boats, the huge carpet of Posidonia is home to colourful shoals of fish and rare species, such as amberjacks and rockfish. Shipwreck-loving snorkelers can also explore the waters around Pomonte, where there's a wreck at a depth of just ten metres.
---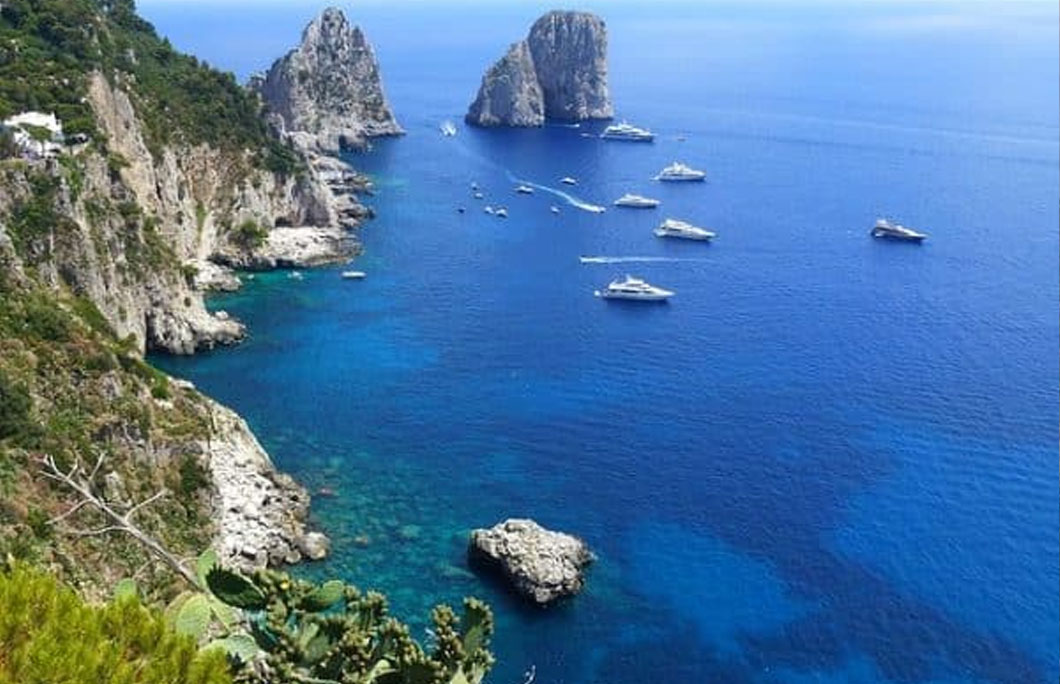 3. Capri
The waters around the Faraglioni – three 100-metre stacks rising from the sea – are teeming with schools of fish, as well as the Blue Lizard, a very unusual lizard species. Other highlights include cuttlefish (also a menu staple in Capri),
Banco di Santa Croce became a protected biological area in 1993. The area is famous for its purple and yellow gorgonians, yellow sponges and abundant soft corals. Tiberius' Drop is another popular snorkeling spot thanks to its gently sloping wall from the shallows.
---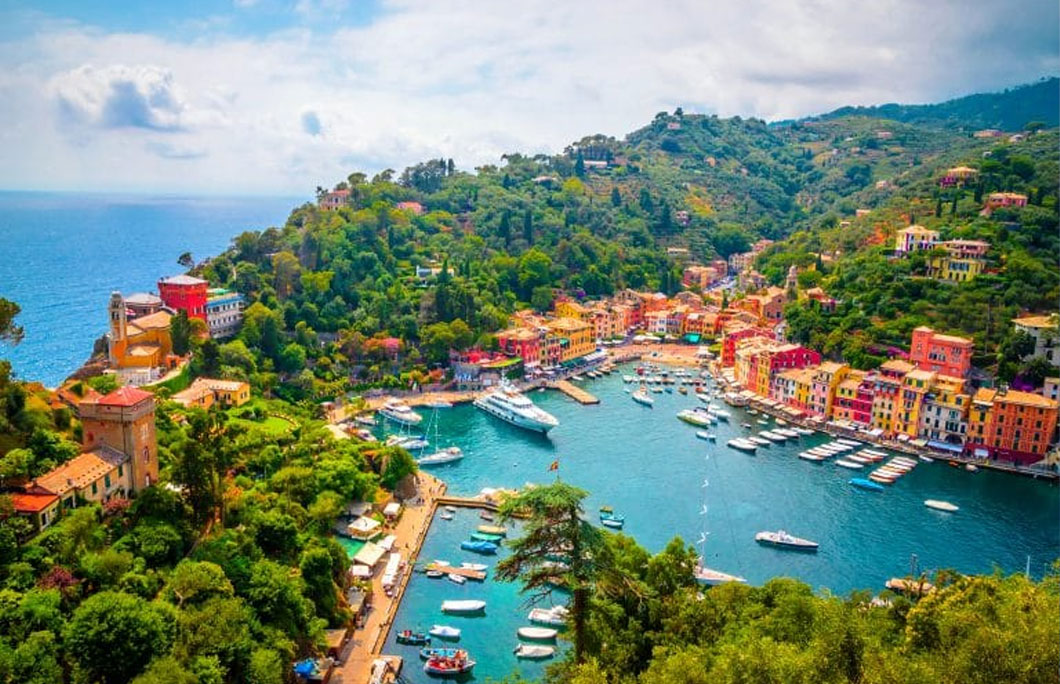 Stretching across 13 km of pristine coastline, Portofino Marine Reserve encompasses most of the area in front of Mount Portofino, including the ever-glamorous town itself. It's one of the most bio-diverse areas in the Mediterranean, home to rich underwater flora and fauna, and carpets of colourful corals, violet gorgonian and sponges. Big marine life includes schools of barracuda, snapper, tuna, conger eels, octopus, scorpionfish and lobsters. In May and June, moonfish also arrive in droves.
It's also home to the world-famous "Christ of the Abyss" in San Fruttuoso, which makes it popular with underwater photographers and videographers.
---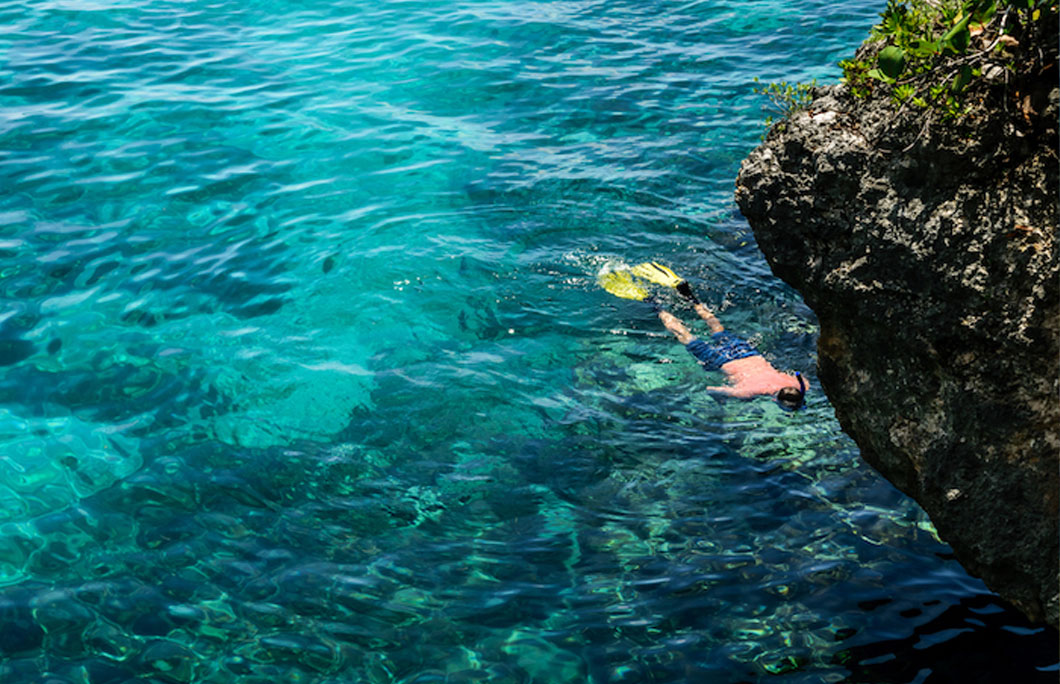 Located between Rome and Naples, Gatea Marine Park is the pearl of the Tyrrhenian Sea. Stretching from Scauri to Sperlonga, it's home to the Risierva di Ulisse Park. The terrain here is wildly romantic too, offering up soaring limestone mountains, coralligenous walls and secluded caves.
The marine park is renowned for its excellent visibility during good weather and rich fauna, which includes moray and groupers as well as echinoderms, nudibranchs, crustaceans, mussels and more.
---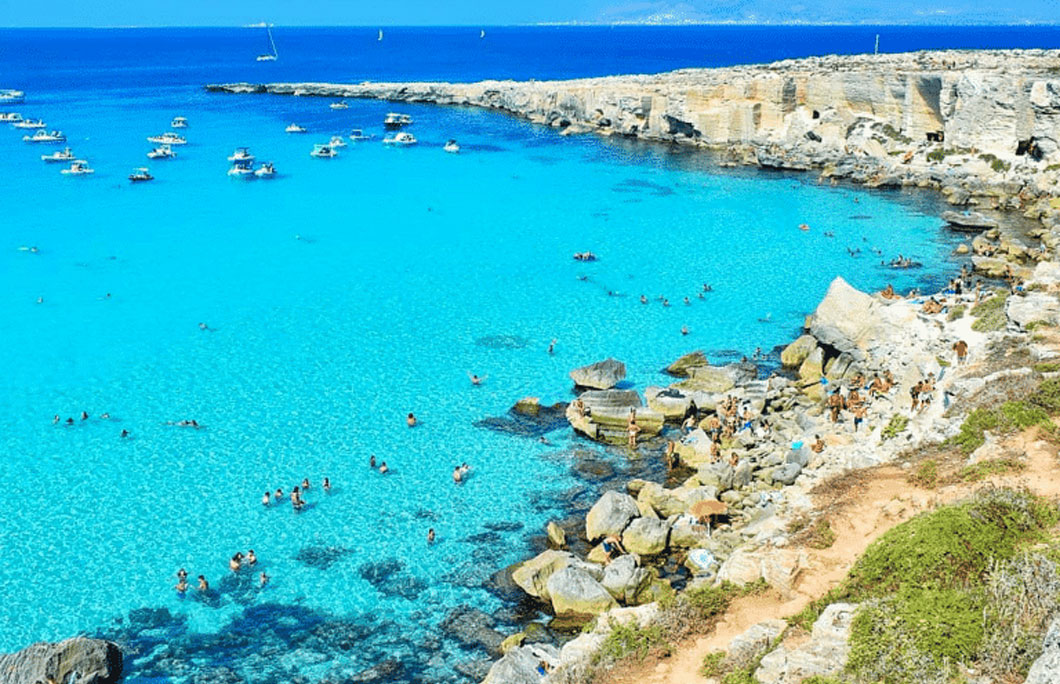 Sicily is home to hundreds of top snorkelling spots on the mainland and its islands. The waters here are home to schools of sea bream, moray eels, small dusky groupers and tropical-coloured wrasse. You don't need to swim far to get up close to them either; some of the best snorkeling on the island is accessible from the beach.
For some of the best snorkeling in Sicily, head to Ustica, a small island floating 60 km off Palermo. The waters here have been protected since 1986. A few kilometres from Sicily's western shores, the Aegadian Islands boast some of the continent's most beautiful spots, such as Cala Rossa and Calla Rotonda. Those looking for a little more underwater adventure can also head to the Plemmirio natural reserve, which is famous for its rock pools and caves.
---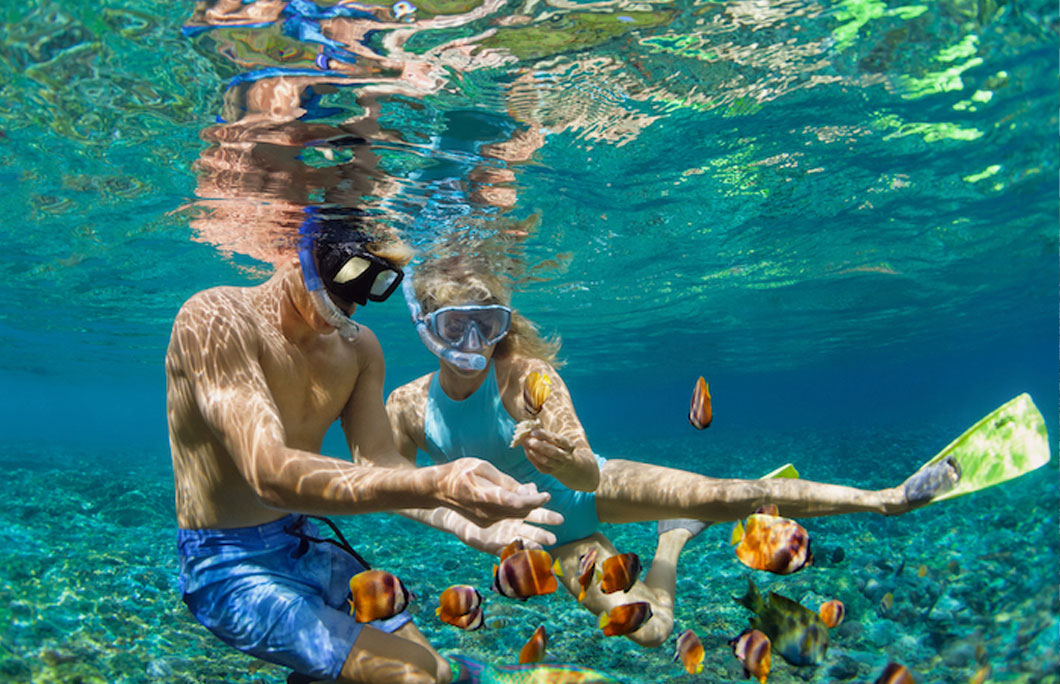 Located in Trieste, Friuli Venezia Giulia, the Miramare Protected Marine Reserve is particularly popular with snorkelers due to its excellent visibility and calm waters. Remarkable marine organisms live just a few metres below the surface thanks to 'zone compression' too. It's home to a wide variety of molluscs, crustaceans and bony fish, such as schools of dream fish, white sea bream and damselfish. Sea turtles and cetaceans also often pop along to say hello too. Underwater scenery here also encompasses sponges, colourful coral and blennies. For a real marine adventure, book yourself on a snorkeling tour.
The reserve also offers an unusual immersive museum dedicated to marine biodiversity and educational activities.
---