50 Most Instagrammable Places in the World 2022
It's the beginning of a new year and, while travel has been a little tricky of late, 2022 looks set to be a blockbuster year for holidays. After 18 months of staying close to home and drip-feeding dry content, everyone's Insta feed is in need of a little pick me up. Well, fear not, our annual "50 Most Instagrammable Places in the World" hitlist is ready! Using a scoring system that analyses the number of hashtags per destination, survey results from our social audience and input from our editorial team, we've rounded up the destinations that are guaranteed to get likes. From sparkling city views to ocean-fringed paradise, here's your Instagram bucket list for 2022.
50 Most Instagrammable Places in the World – 2022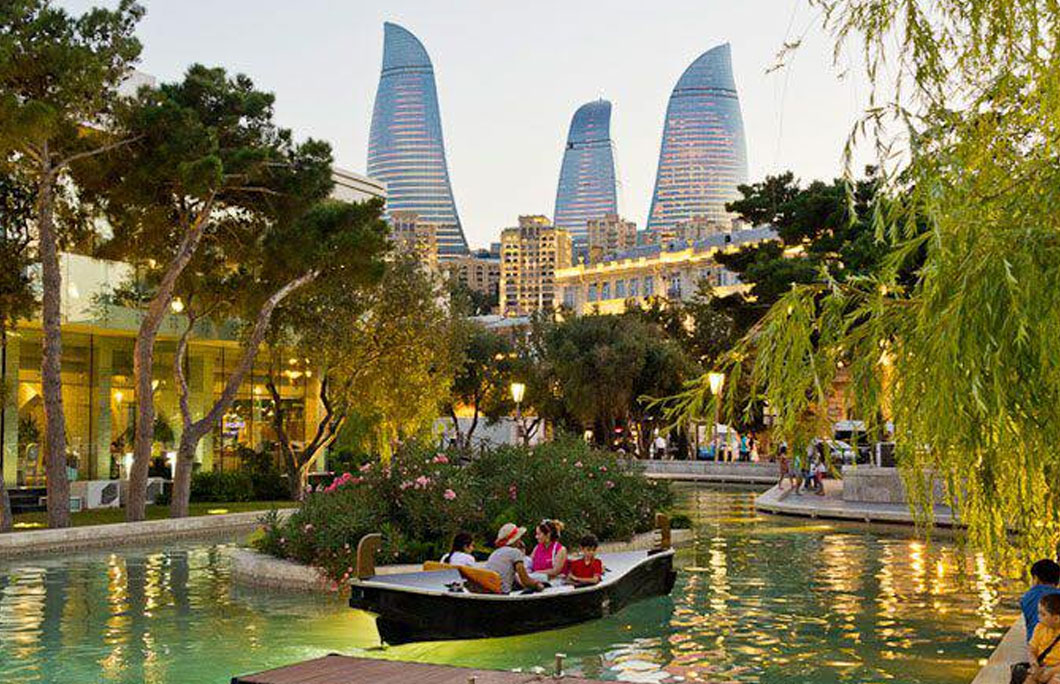 50th. Baku, Azerbaijan
The little known but widely captivating capital of Azerbaijan is loaded with Insta hotspots. From the ultramodern and award-winning Heydar Aliyev Centre to the 12-century remnant of Icherisheher, Baku is chockful of character perfect for your feed. 
---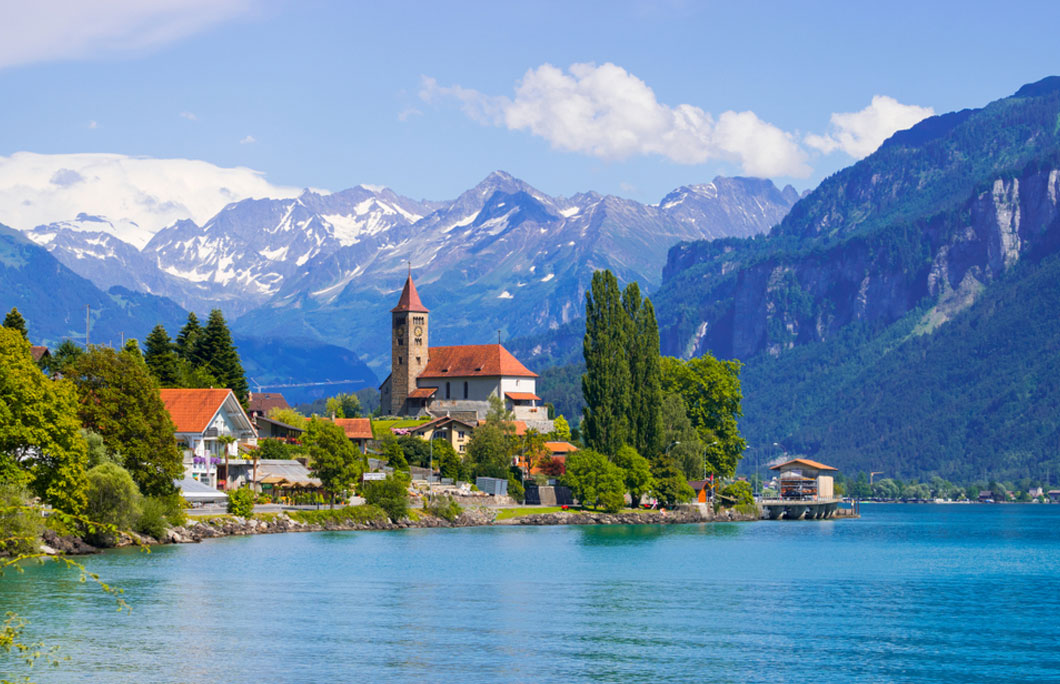 49th. Interlaken, Switzerland 
Cheese and chocolate are infinitely Instagrammable, but when you throw in Interlaken's snow-peaked mountains, glacier lakes and grand old hotels, you've really got something special. The Victorians loved it back in the day, and we're certain you will too. 
---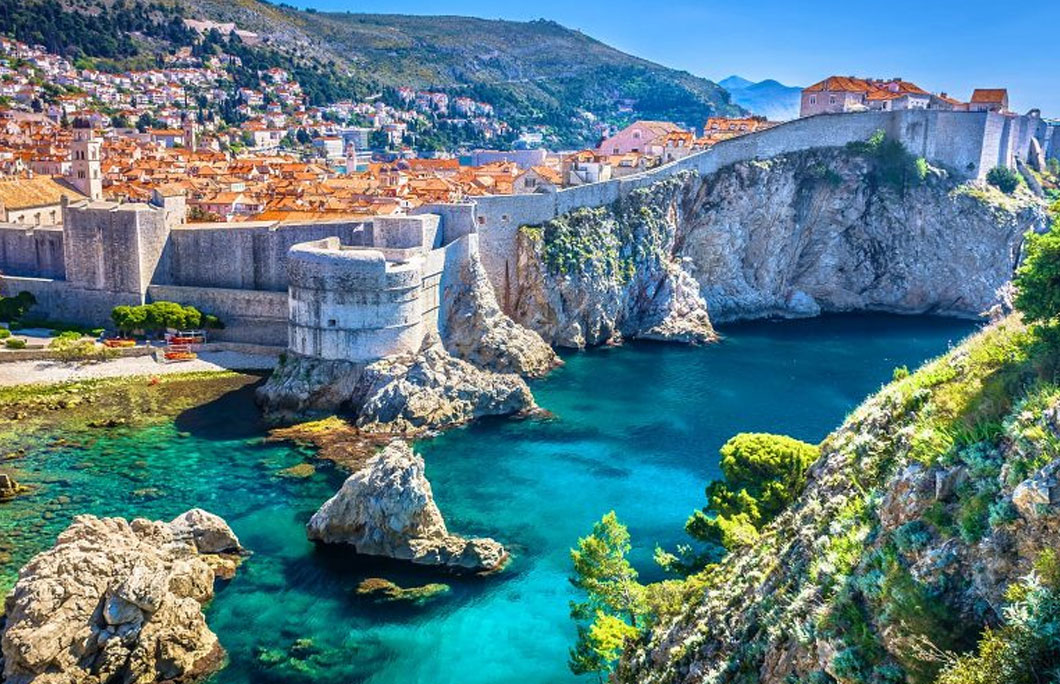 48th. Dubrovnik, Croatia
When a destination gets as much attention from movie-makers as Dubrovnik does, you can be confident the aesthetics are going to live up to expectations.  The famous Game of Thrones filming locations is packed full of UNESCO World Heritage sites, fairytale forests and colourful palaces. 
---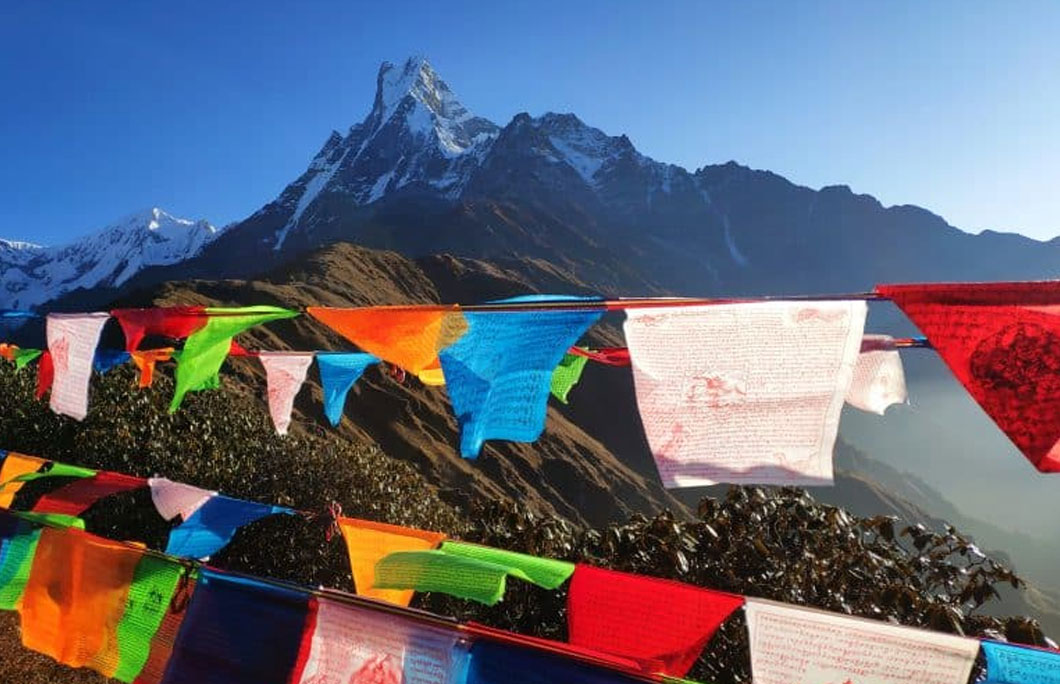 47th. Nepal
For mountain highs, it's hard to beat Nepal. Famed for its Himalayan views, hill villages and the most famous mountain in the world – Mount Everest – your Instagram feed won't know what's hit it. Once you've had your fill of trekking adventures, hotfoot to the South for wild national parks, jungles and the birthplace of Buddha. 
---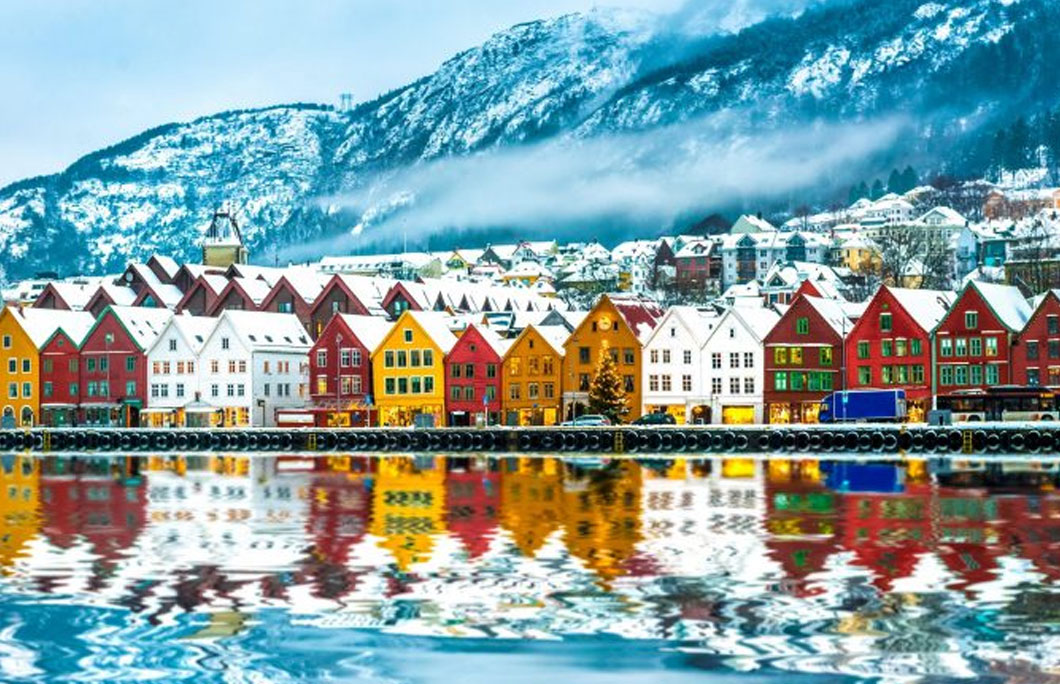 46th. Bergen, Norway
Norway's picture-perfect fjord capital is brimming with charm. From its iconic UNESCO-listed wharf to traditional wooden architecture, there's a picture at every turn. Hop on the funicular for sweeping panoramic views over the fjords. 
---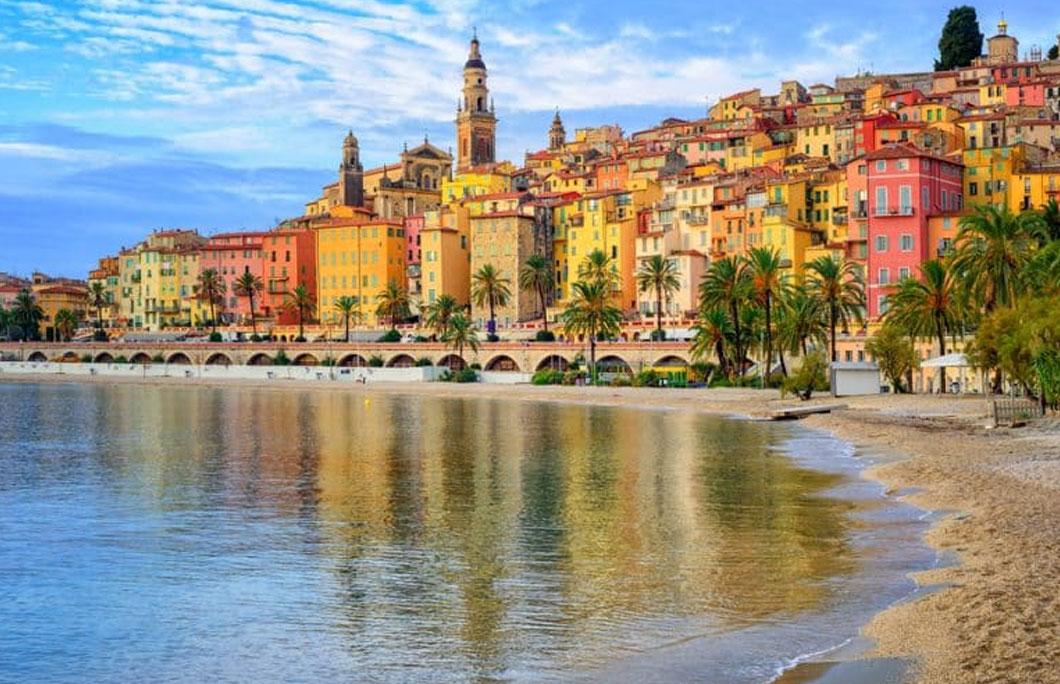 45th. Nice, France
Situated on the French Riviera, Nice checks all the boxes for a super Instagrammable city. You've got the stunning beach, wonderful local culture, countless historical quirks and more cosy cafes than you can handle. Stroll the Promenade des Anglais to capture one of the most picturesque streets in France, snap a few pics of the uber-colourful Place Massena and don't forget a few clicks in front of the beautiful St. Nicholas Orthodox Cathedral.
---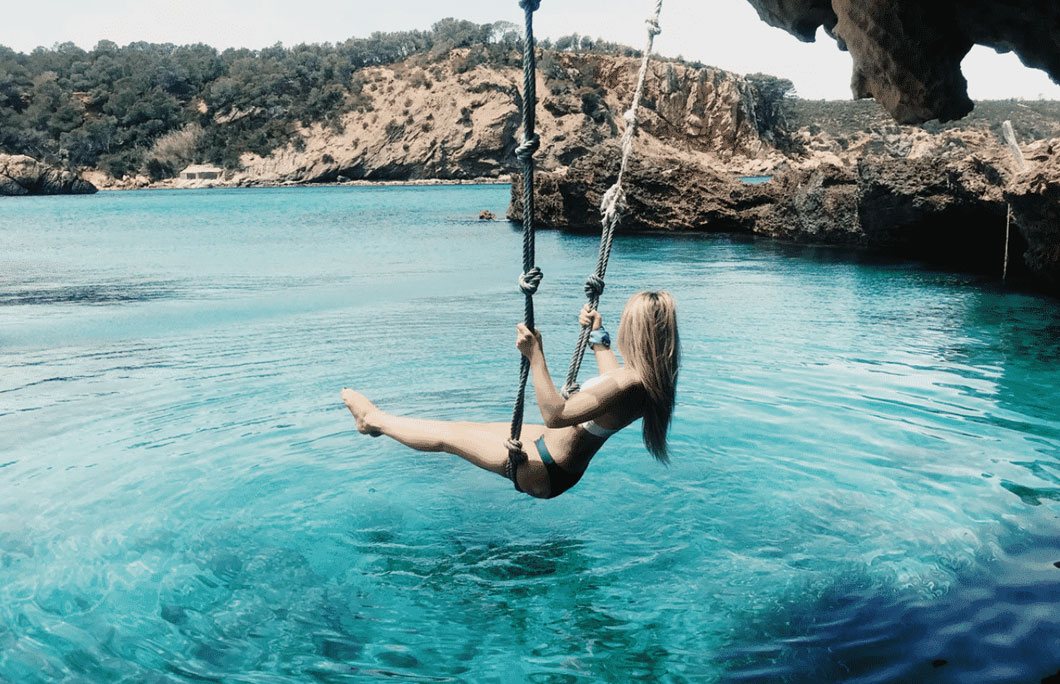 44th. Ibiza, Spain
The famous party island has its fair share of techno club photo opps, but it's also one of Spain's most beautiful islands. The charming Old Town and golden sandy stretches will make the perfect backdrop for that bikini bod picture you've been working yourself up for too. 
---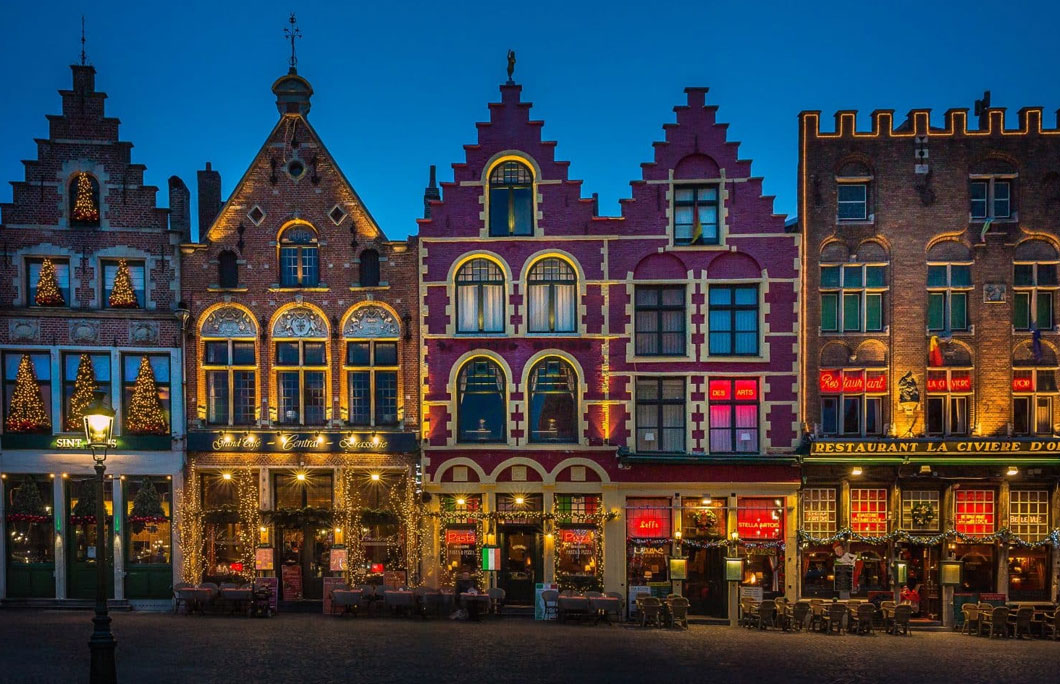 43rd. Bruges, Belgium
Often overlooked by its Brussels and Antwerp cousins, Bruges truly is a hidden gem. Loaded with charming canals, quaint cobbled streets and tons of medieval charm, photographing Bruges for the gram brings a totally different era to life. If all that romantic charm weren't enough, you could also find your usual line up of incredible Belgian beer, chocolate and waffles perfect for insta-foodies. 
---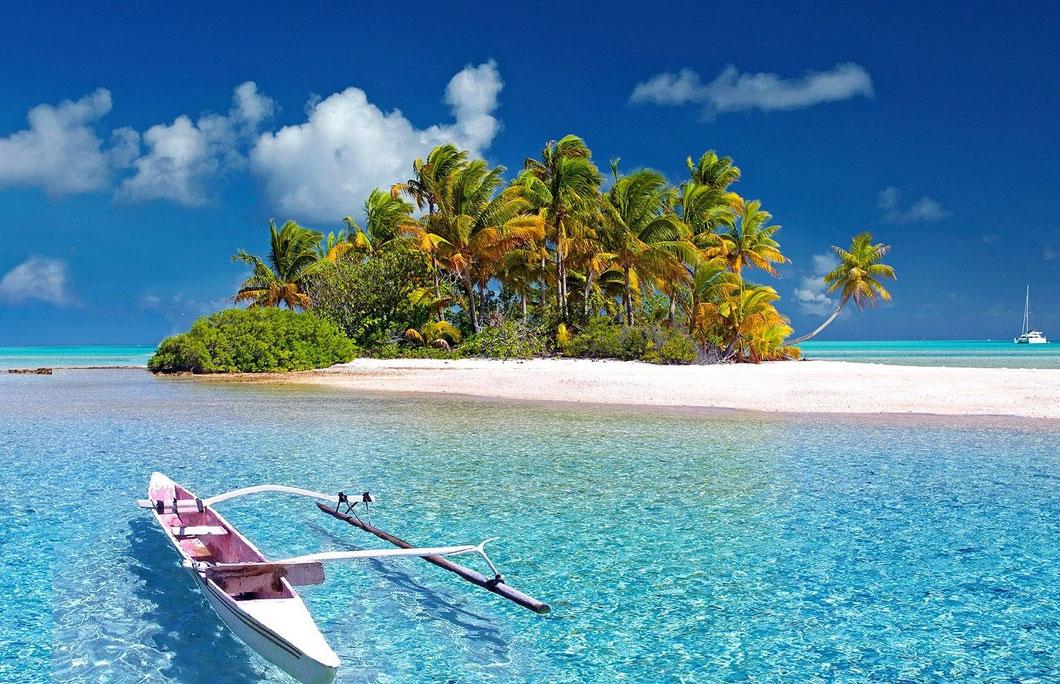 42nd. Tahiti, French Polynesia
From swimming with sharks to hiking across coral, Tahiti is bursting with Instagrammable experiences and locations. Nothing says laid-back luxury like lounging around your overwater bungalow or speeding across bright turquoise waters on the back of a yacht either. 
---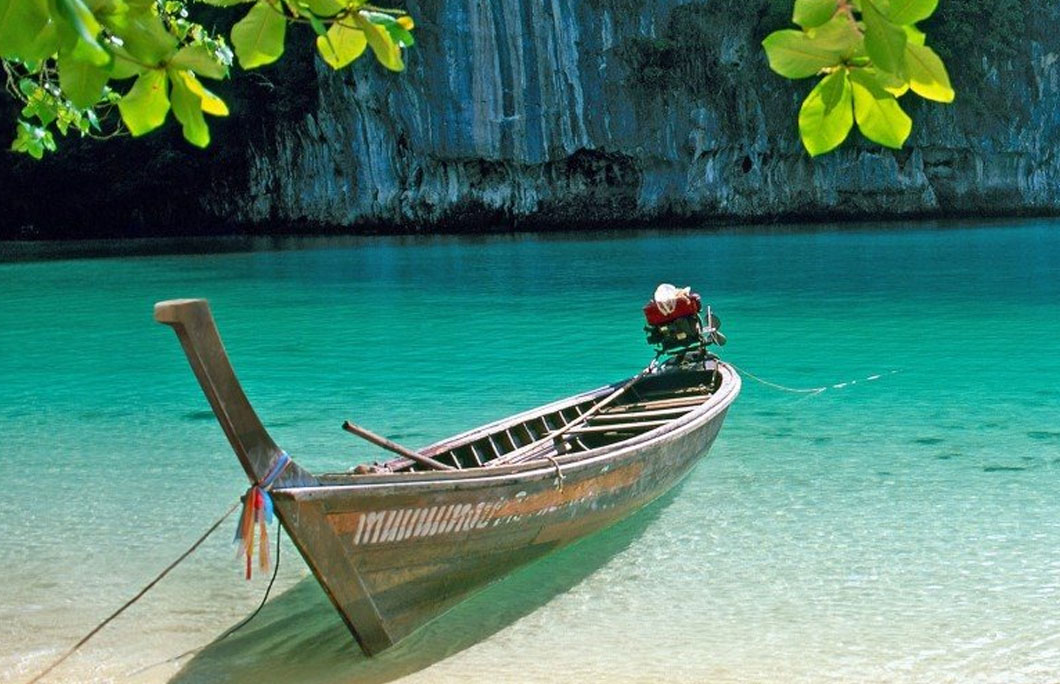 41st. Phuket, Thailand
Few places wow like Phuket's stunning beaches complete with nodding palms and ancient towns full of bustling markets and centuries-old temples. Thanks to its perfect blend of scenic and cultural beauty, there are plenty of wow-worthy photo ops. Some of the most Instagrammable spots are Big Buddha, a 45 metre tall Buddha that sits high above Phuket; Phuket's old town street art; the gorgeous Wat Chalong temple and Surin Beach.
---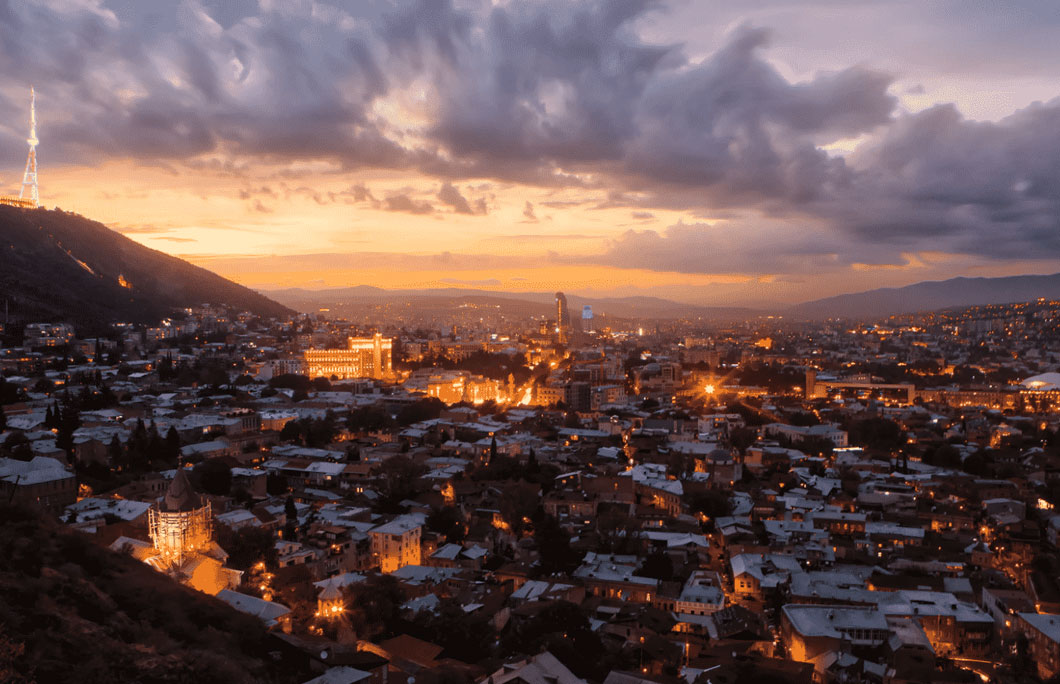 40th. Tbilisi, Georgia
Georgia's colourful capital has come into its own in the past few years. The Old Town – Kala – is home to hundreds of pastel painted houses and neoclassical architecture, while further out you'll find old sewing factories re-imaged as upmarket boutique hotels and industrial warehouses transformed into chic speakeasies. It's just what your Instagram feed needs. 
---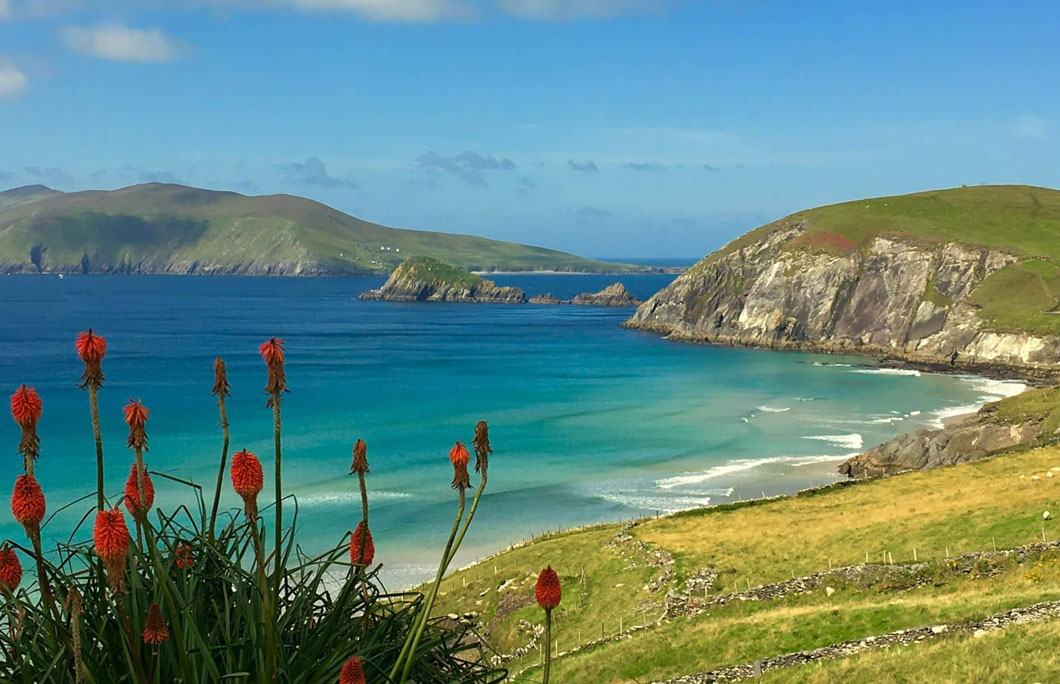 39th. Kerry, Ireland 
The Emerald Isle isn't short on spectacular scenery, but Kerry is probably its most jaw-dropping location. From craggy cliffs and Ireland's highest mountain range to 9th-century mansions and age-old pubs, you can guarantee no two pictures will ever be the same. A stop-off in the small fishing town of Dingle is a must, as is a trip out to the Skellig Islands, where Star Wars was recently filmed.
---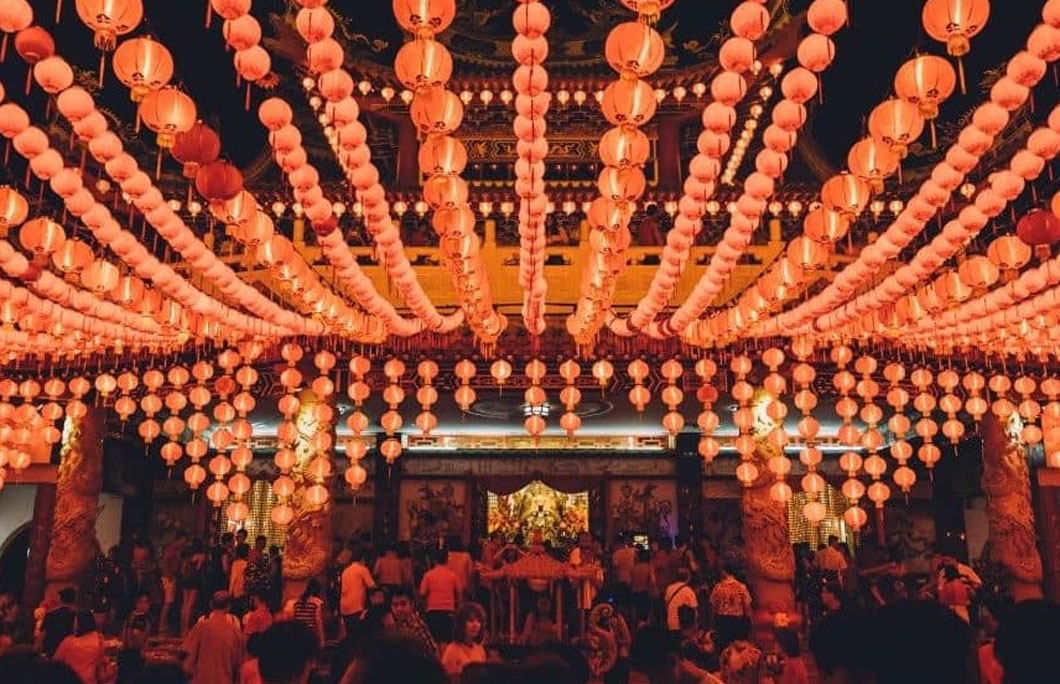 38th. Kuala Lumpur, Malaysia
The Malaysian capital is practically oozing with insta-aesthetic. Whether you live to capture the cultural aspects of a city or are more about nature, you've got a little of both in Kuala Lumpur. Take in the lush forests of the KL Forest Park, gawk at the glorious colours of the Batu Caves and take in the serene atmosphere of the ever-beautiful Thean Hou Temple. 
---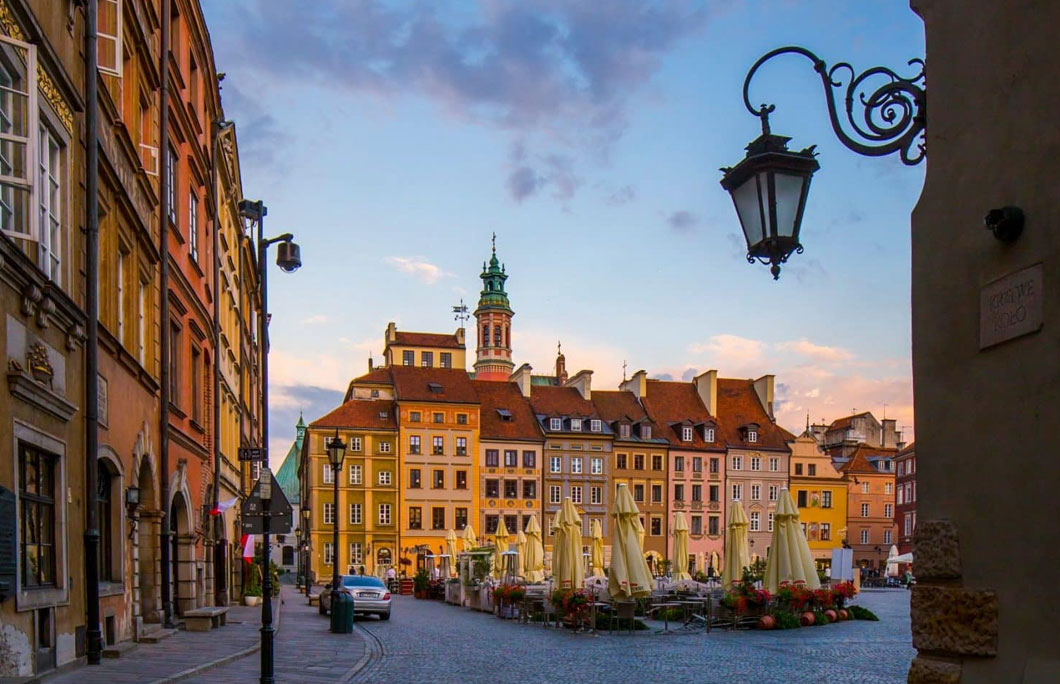 37th. Warsaw, Poland
This Polish gem is literally oozing with colourful gothic charm perfect for wowing on Instagram. From the picture-perfect Old Town Market Square to the Wilanow Palace you're sure to be left breathless. Looking for even more inspo? Snap a few pics of Warsaw from above at the St. Anne's observation deck or wander the streets of New Town. 
---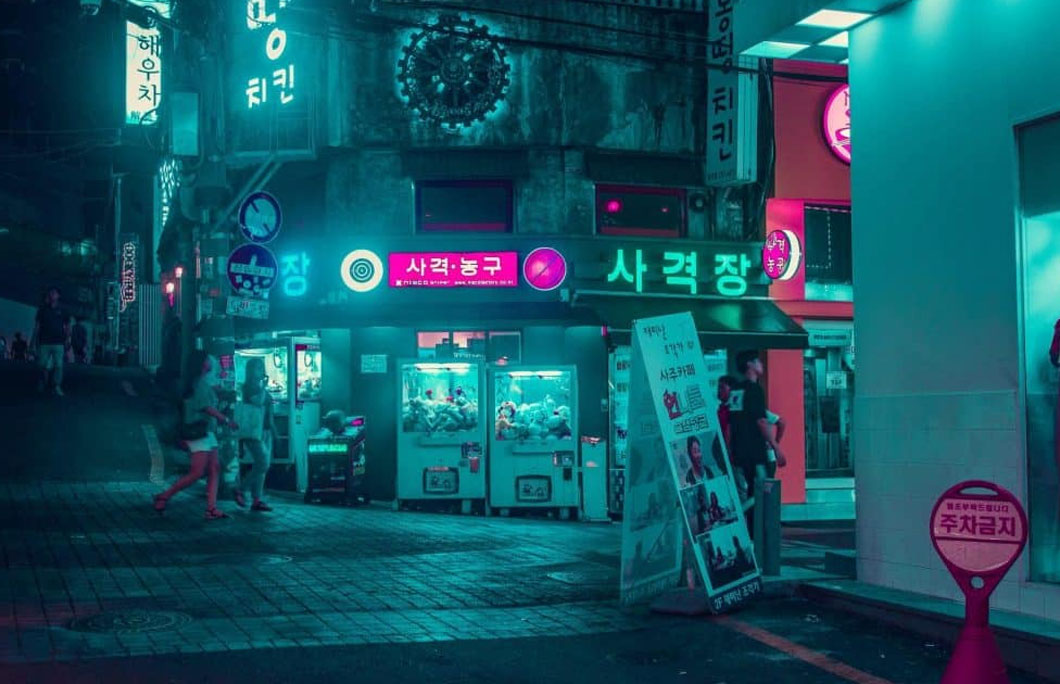 36th. Seoul, South Korea
The remarkable blend of ancient temples with the bustling modern atmosphere is reason enough to visit the South Korean capital. Decide if you want to spend your day snapping traditional Korean architecture, shrines and temples that'll transport you centuries into the past; or if you'd rather capture that fantastic hustle and bustle of modern Seoul. Whatever you do, don't forget a few shots through Myeong-dong's eclectic market area. 
---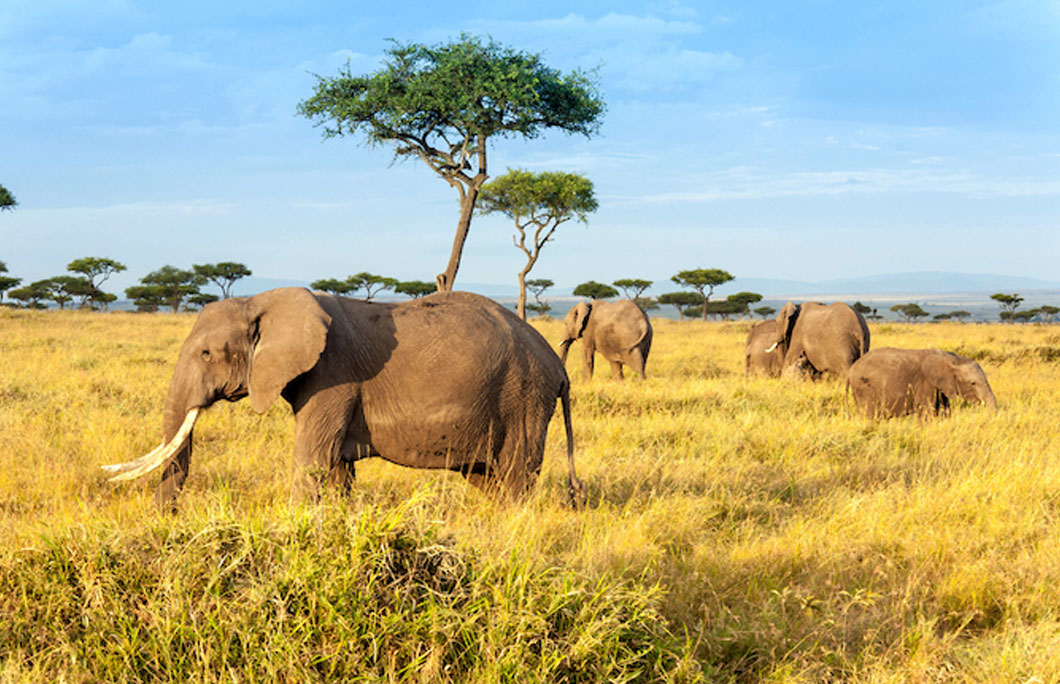 35th. Masai Mara, Kenya
Often, reality can't live up to the saturated hype of Instagram, but that's far from the case in the Massai Mara. Its 583 sq. miles (1.5 sq. km) sweeping grasslands are home to hundreds of lions, cheetahs, leopards, hippos, and more. The best way to ensure Insta-worthy snaps is to book onto a reputed reserve tour. 
---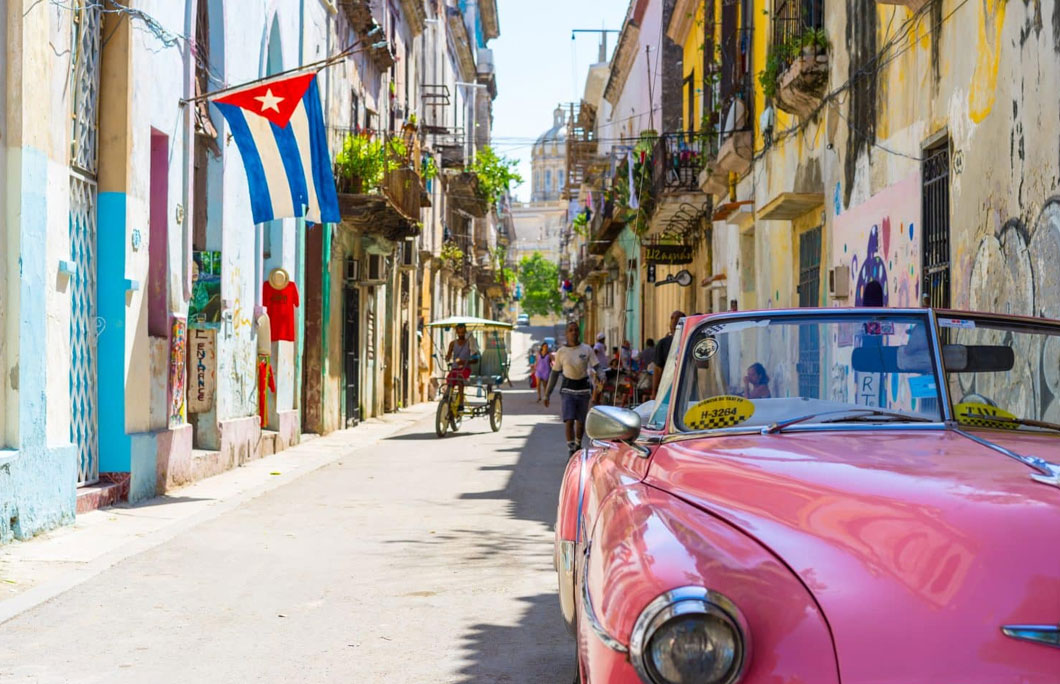 34th. Havana, Cuba
Havana's frozen in time allure is one of the things that make it so unbelievably photogenic. With the crumbling colonial buildings and candy coloured classic cars left and right, the vintage charm is unmissable. Snap a few colourful images of the funky mural-ridden alleys, capture the old-glamour of La Guardia or just stroll Old Havana and let the inspo flow.
Sure, you might have some trouble wifi trouble uploading while you're there, but that's what #latergram is made for…
---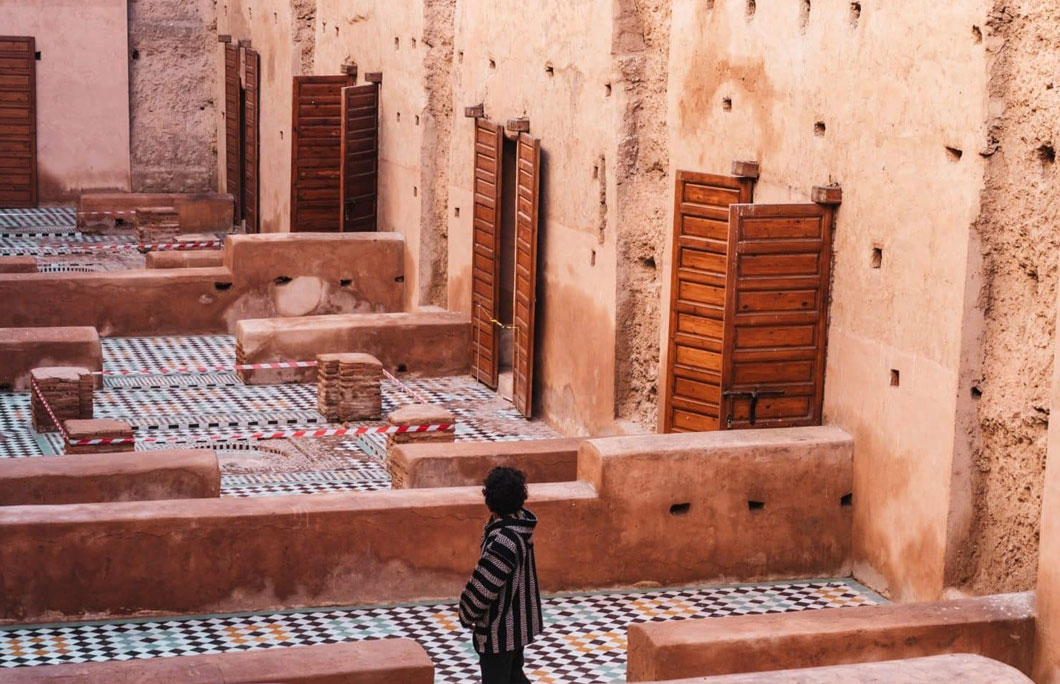 33rd. Marrakech, Morocco
Known for being a city of luxury full of opulent palaces, 5-star restaurants, world-class hammams and swanky riads; Marrakech is truly in a league of its own. Whether you're looking for that perfect shot while plunged in a hammam bath or strolling the wonderfully colourful markets, Marrakech has plenty in store for you. 
---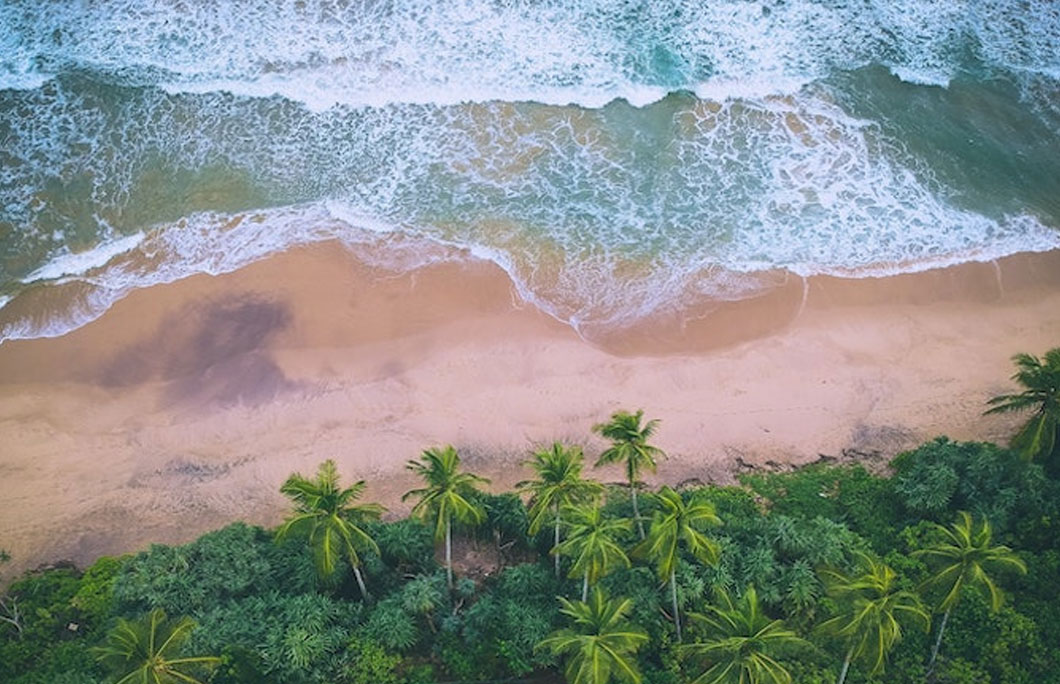 32nd. Sri Lanka
Sri Lanka is packed full of UNESCO World Heritage Sites, from ancient temples to forest reserves. South of the island there are blockbuster beaches like Mirissa and Hikkaduwa, the Dutch fortress city of Galle and sprawling national parks like Yala, while further inland, you'll find the ancient kingdom of Sigiriya and dramatic rolling tea plantations – and that's just the start of it. 
---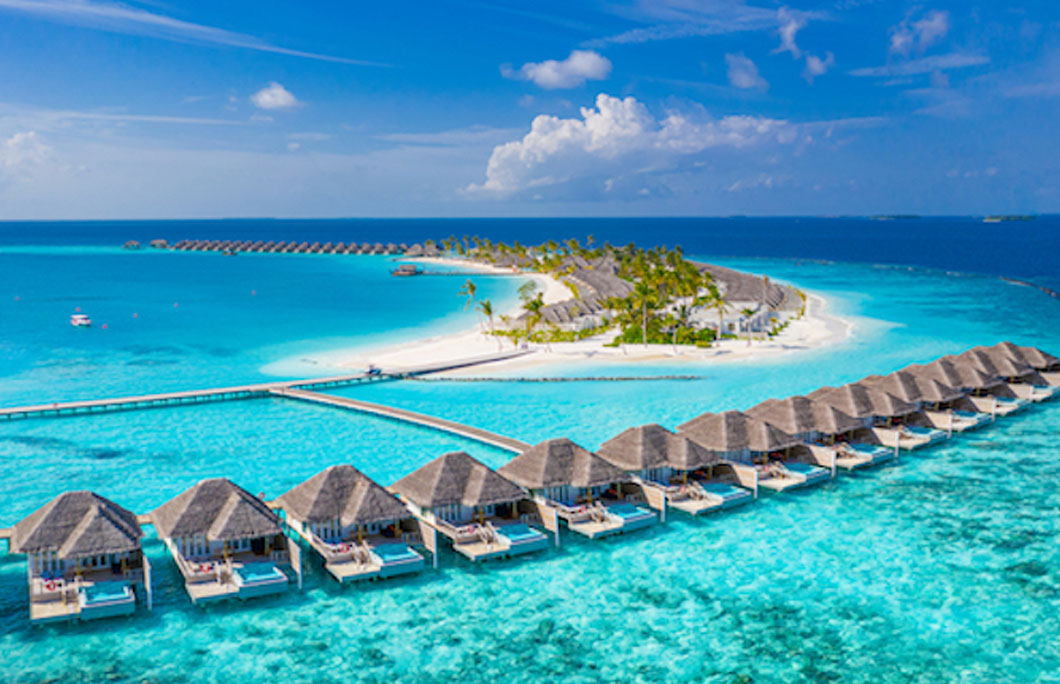 31st. The Maldives
With its palm-fringed white sand beaches and endless turquoise waters, the Maldives is most people's idea of paradise. The picture-perfect archipelago is made up of 1200 islands, but only around 200 of them are inhabited. Some of those are little more than a strip of sand, home to one idyllic diving resort or a handful of Maldivian-owned restaurants. Bliss.
---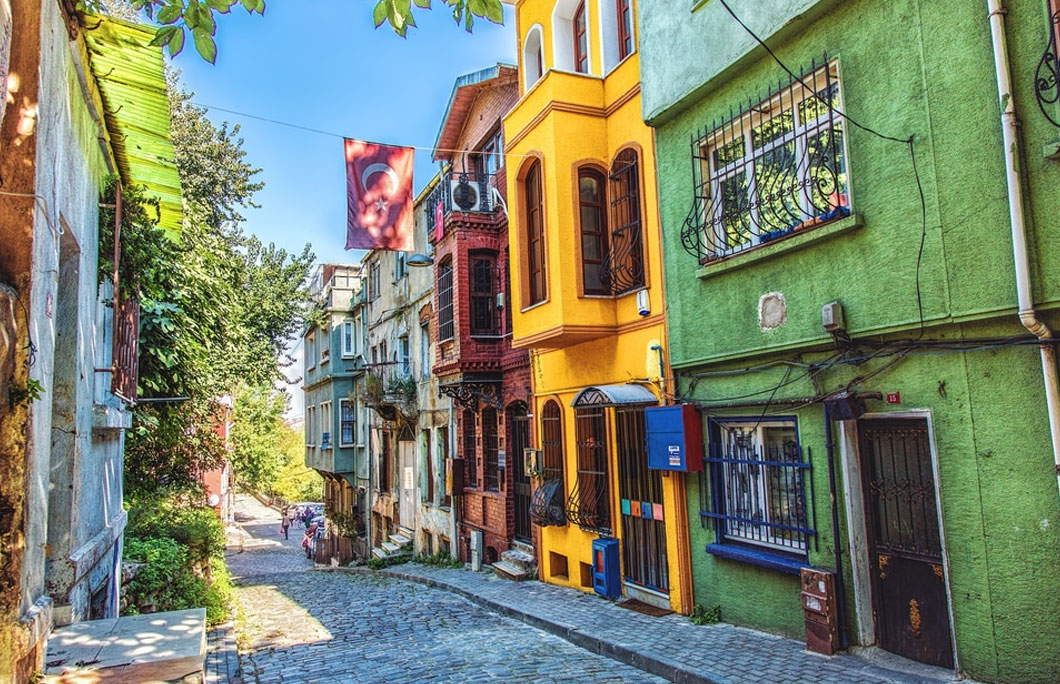 30th. Istanbul, Turkey
An incredible blend of all things east and west on the meeting point of Europe and Asia, it's no wonder Istanbul is big time photo-friendly. Capture in the pastel-coloured minarets of Hagia Sophia and then get the know the infinite cats that call the Blue Mosque home. Then browse the world-famous Grand Bazaar with trinkets, spices and Turkish lamps galore. 
---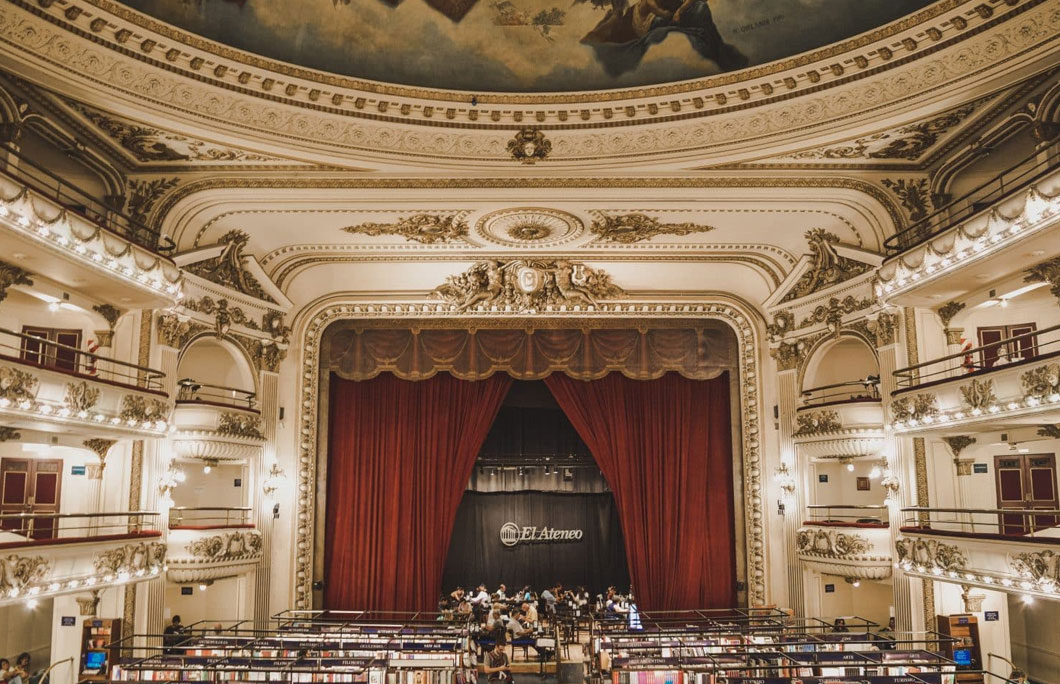 29th. Buenos Aires, Argentina
Buenos Aires is one of those places that truly has to be experienced rather than seen. This pulsating cosmopolitan city is the perfect mashup of heritage, nightlife and modern creativity. Even better? The Argentinian capital boats pretty much the best street art scene on the continent. 
---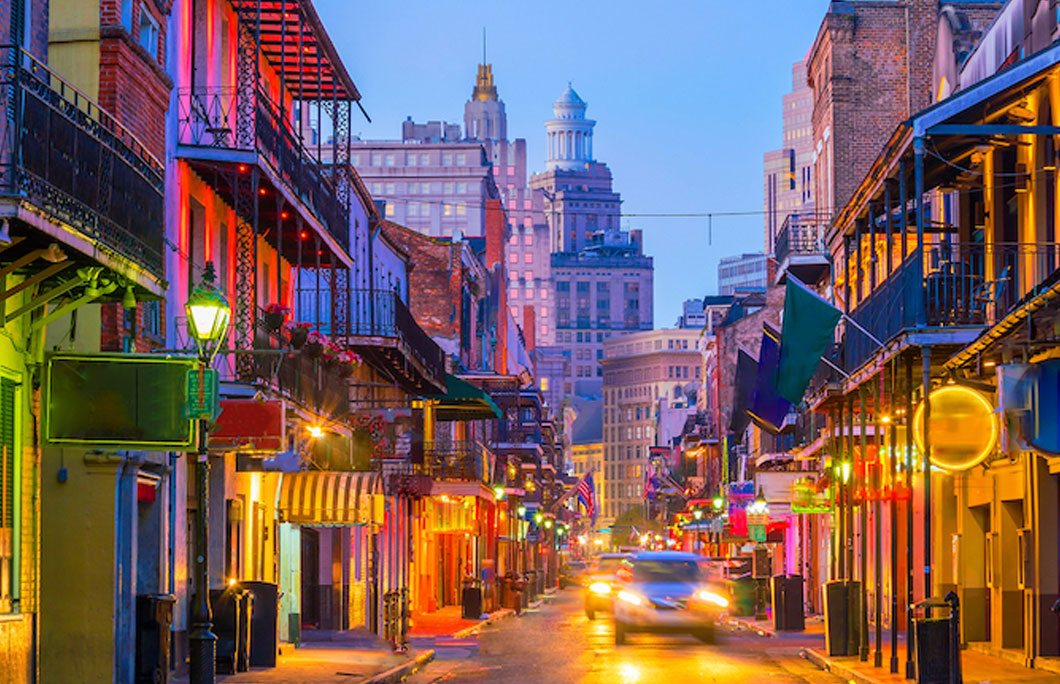 28th. New Orleans, USA
Nowhere throws a party quite like New Orleans. From Jazz Fest to Mardi Gras, you can always guarantee they'll be lively, colourful and very, very photogenic too. Beyond that, there's the charming Old Quarter, spectacular wall-sized murals and, of course, the world's most impressive sandwich – the po' boy' – to snap. 
---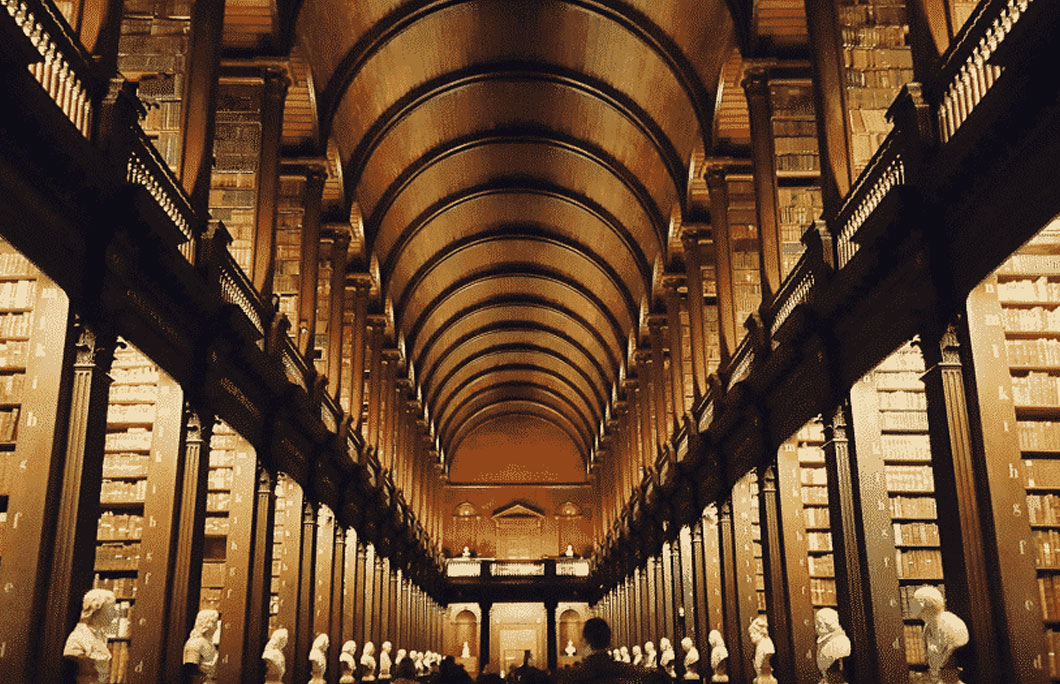 27th. Dublin, Ireland
Ireland's picturesque capital belongs on everyone's bucket list. Its plethora of medieval history, charming pubs, street art and lively culture are just a few things that make it an Instagrammer's dream. Wander the halls of the world's most epic library, aka, The Library of Trinity College and bring your #bookworm aesthetic full circle. And then clink a few pints of Guinness in the uber photogenic Temple Bar area. 
---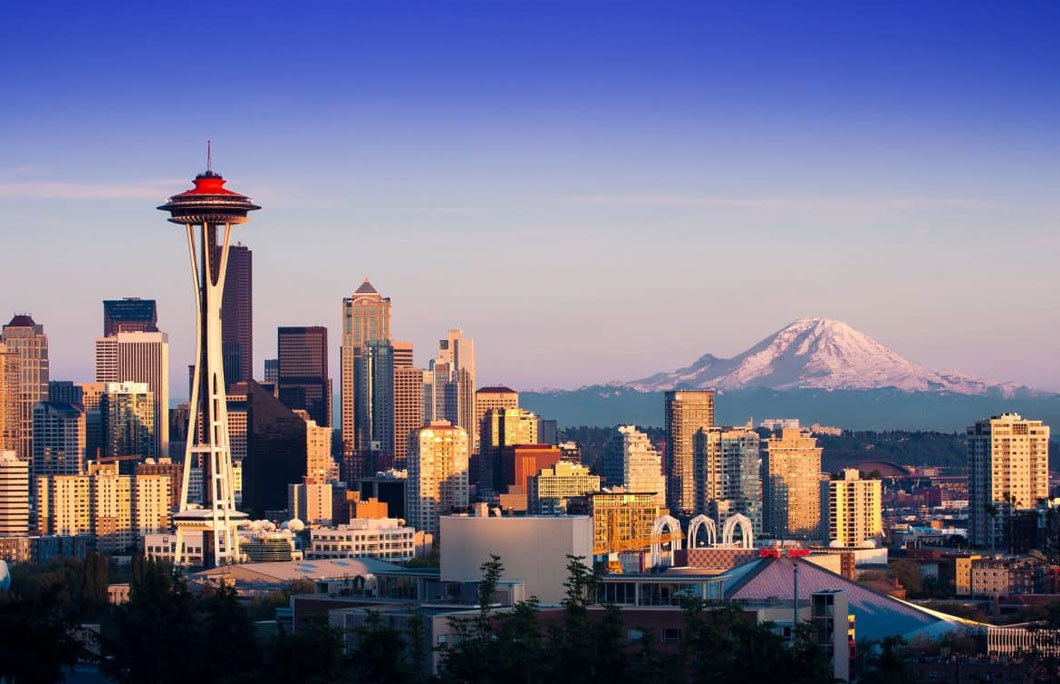 26th. Seattle, Washington
The land of coffee, rain and lush evergreen forests is one of the world's most instagrammable spots. From its bustling local life downtown and within its markets and ferries to its convenient proximity to all sorts of natural delights like mountains and even a volcano; it's no wonder Seattle is so loved. In addition to an equal mix of city and outdoors life, Seattle also has quite the reputation for food festivals perfect for showing off your food photog skills. 
---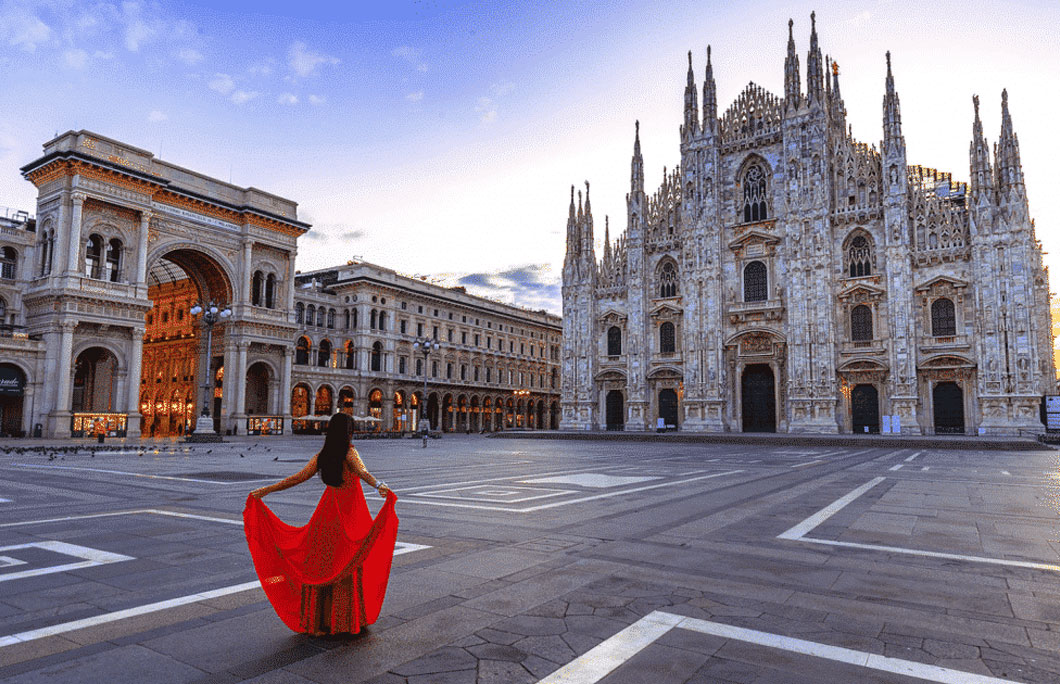 25th. Milan, Italy
It should come as no surprise that one of the world's fashion capitals is a mecca for the gram. Whether your feed is more geared toward style, history, food or culture – Milan has it all. Snap a few pics at the iconic Duomo di Milano and go from there…
---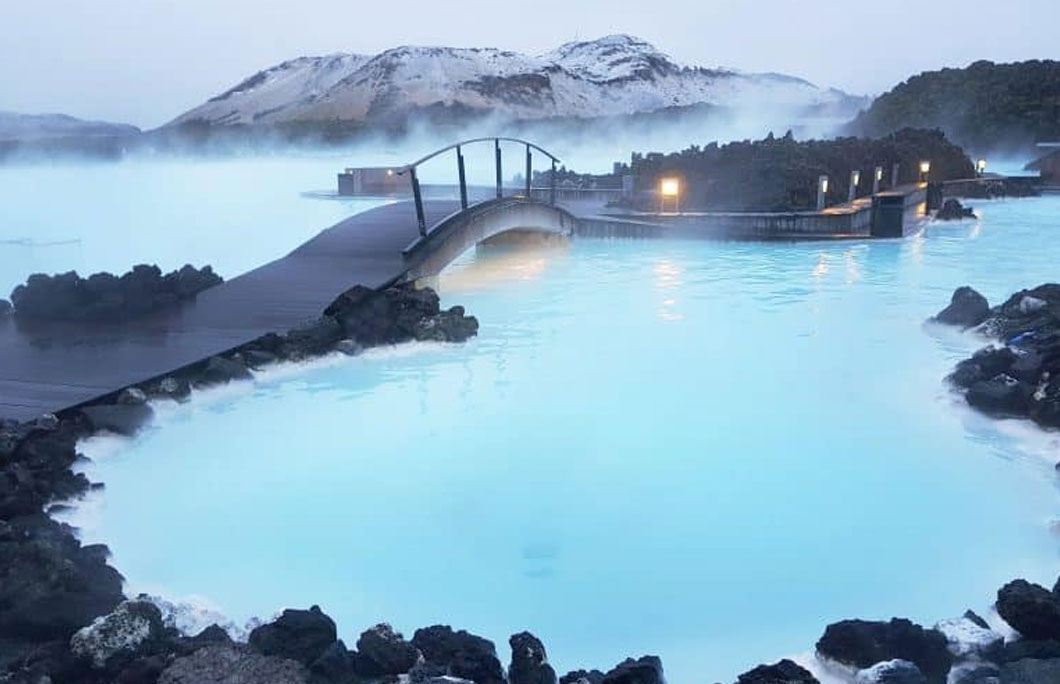 24th. Iceland
Home to epic waterfalls like Skogafoss, glacial lakes and incredible canyons such as Fjaðrárgljúfur, Iceland boasts some of the most photogenic landscapes in the world.  It's also one of the best places in the world to see the Northern Lights. Need we say more? 
---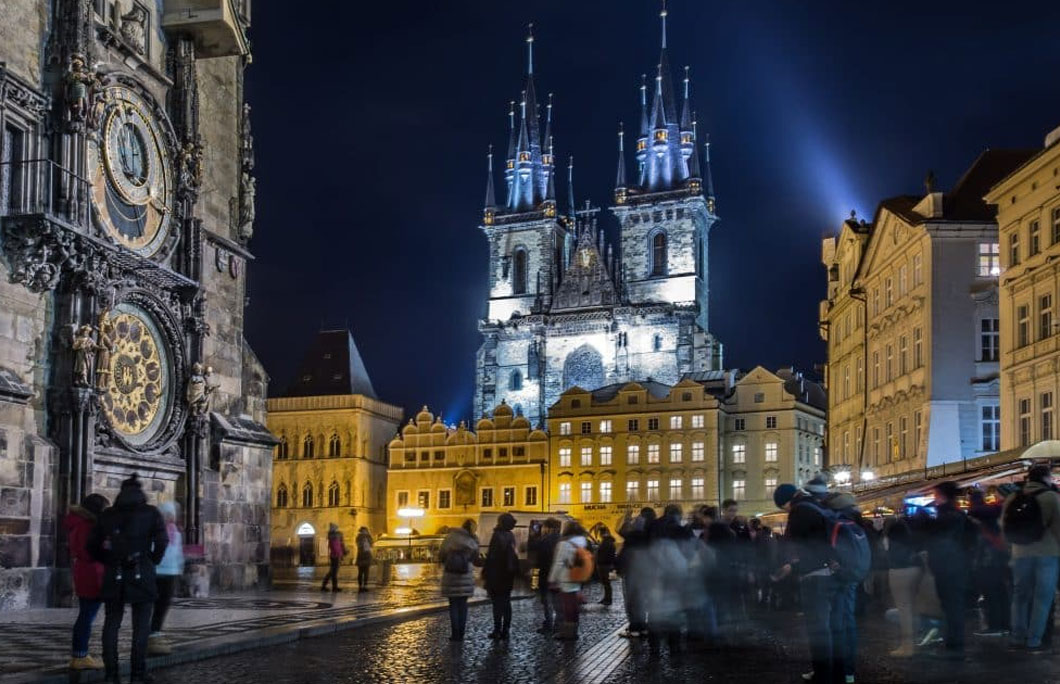 23rd. Prague, Czech Republic
Gothic, Renaissance and Baroque flair, oh my! The Czech capital is known for its stunning architecture and is loaded with storied buildings, churches and cobblestoned streets from head to toe. Get the iconic shot just in front of the iconic Chuch of Our Lady before Tyn and stroll the lush grounds of the Vrtba Garden and you'll be good to go. 
---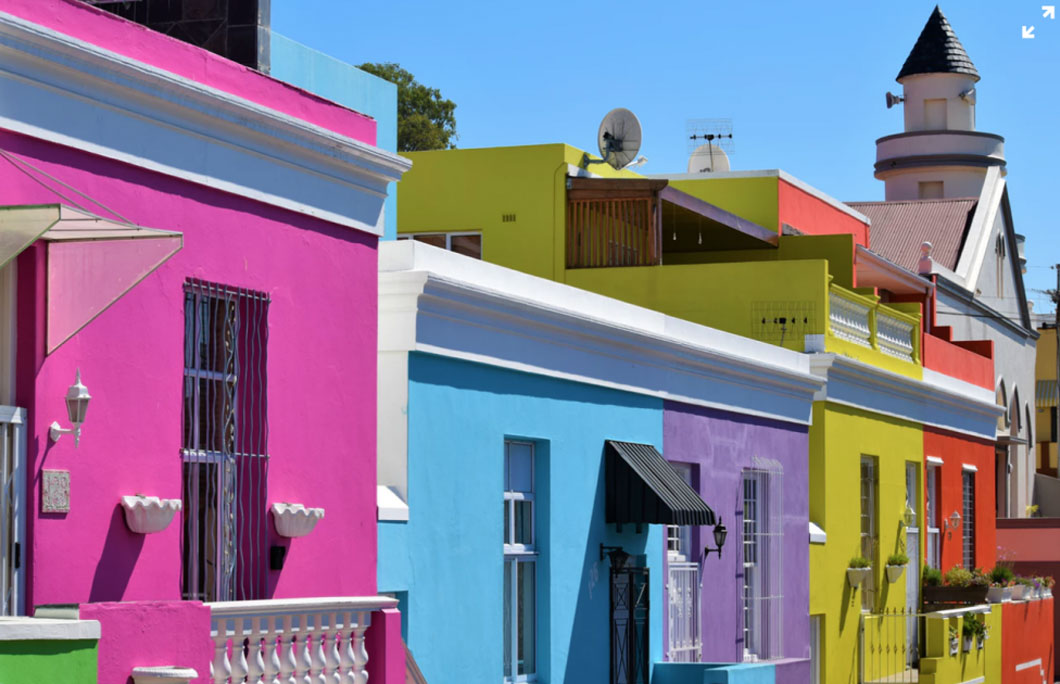 22nd. Cape Town, South Africa
Dramatic scenery, fantastic hiking trails and deserted beaches that boast spectacular ocean views. What more could you ask for? Cape Town is an Instagrammer's dream location to visit: endless natural beauty and clifftop views, pastel pink neighbourhoods and turquoise waters.
---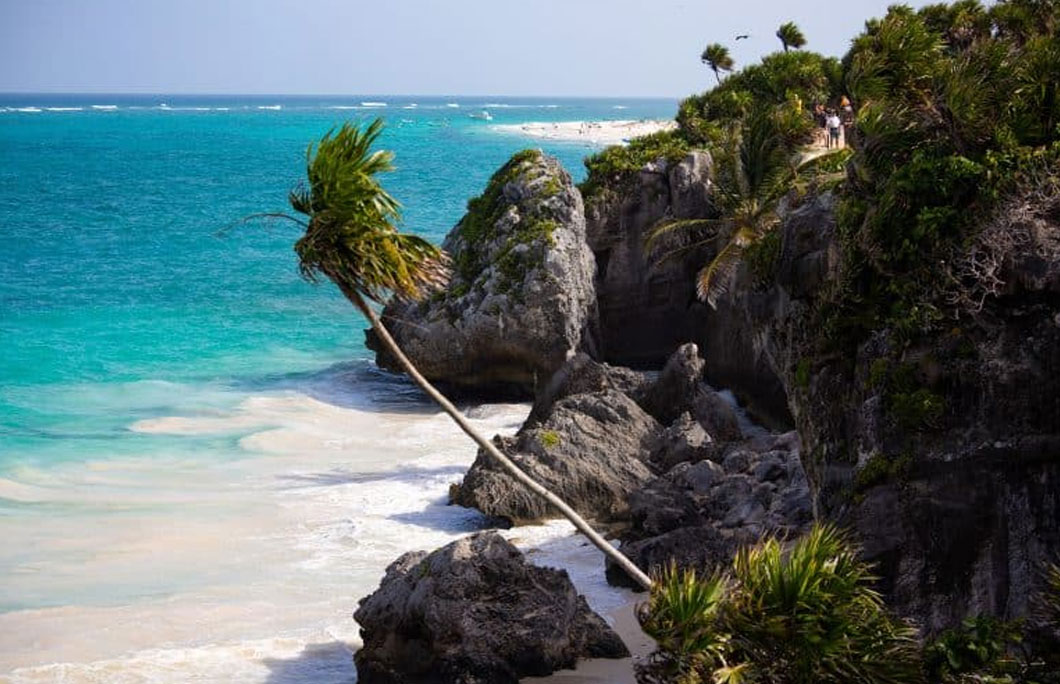 21st. Tulum, Mexico
Tulum is one of the most-visited archaeological regions in Mexico, and in a country bursting with Mayan and Aztec ruins that's really saying a lot. If ancient history isn't really your thing, you'll find plenty of opportunities to get snap-happy along the town's spectacular coastline too. 
---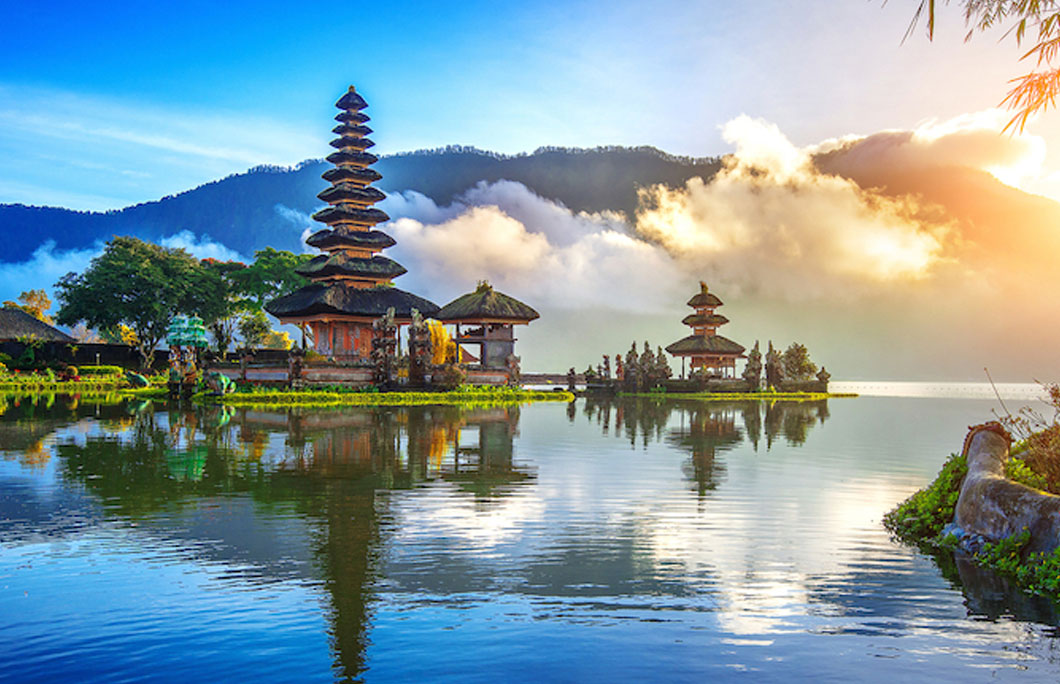 20th. Bali, Indonesia
This Indonesian island has long drawn crowds on the quest for picture-perfect paradise, and it doesn't disappoint. The Island of the Gods boasts a rich and diverse culture, as well as dramatic volcanoes, sprawling rice fields and some of the best beaches in the world. 
---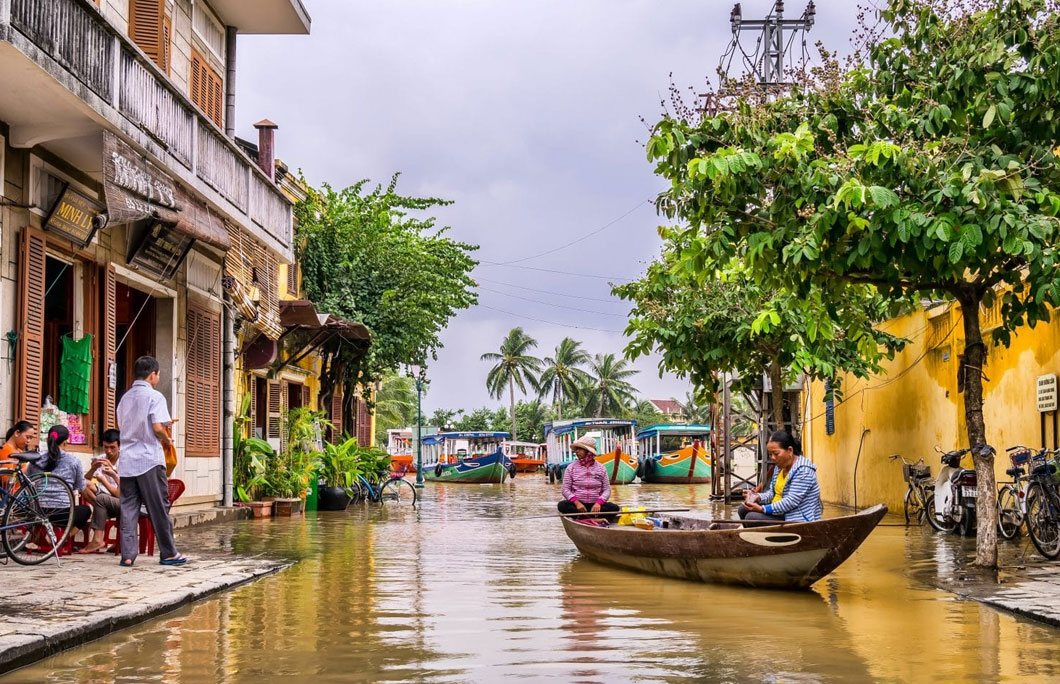 19th. Hoi An, Vietnam
Beaches! Markets! Killer Vietnamese food! Rich, ancient culture! These are just a few things waiting for you in Hoi An. This incredibly culturally rich city is busting at the seams with instagramability. Whether you're looking to capture the charming Ancient Town, the Thanh Ha Pottery Village or the vibrant Hoi An Central Market, there's plenty of photography inspo to go around. Add your snap to the 2 million+ #hoian hashtags on Instagram.
---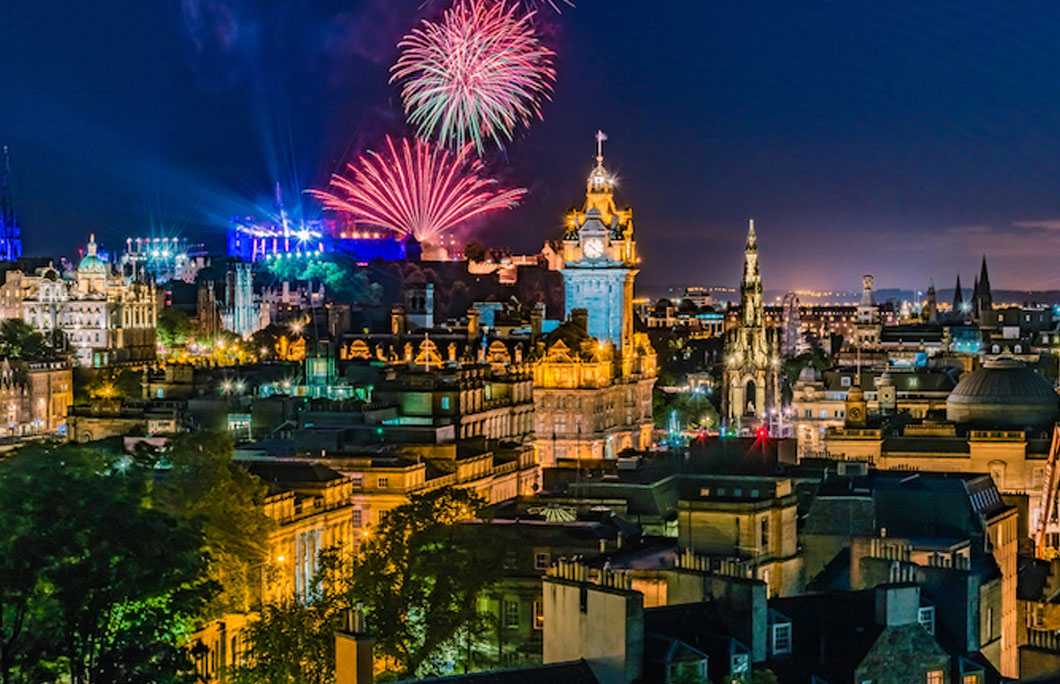 18th. Edinburgh, Scotland
Frequently billed as one of Europe's best-looking cities, Edinburgh is all turreted skylines, crumbling castles and medieval monuments. It's also home to some of the best festivals in Europe, including the Hogmanay and Edinburgh Fringe Festival. Head up to Arthur's Seat for superstar views. 
---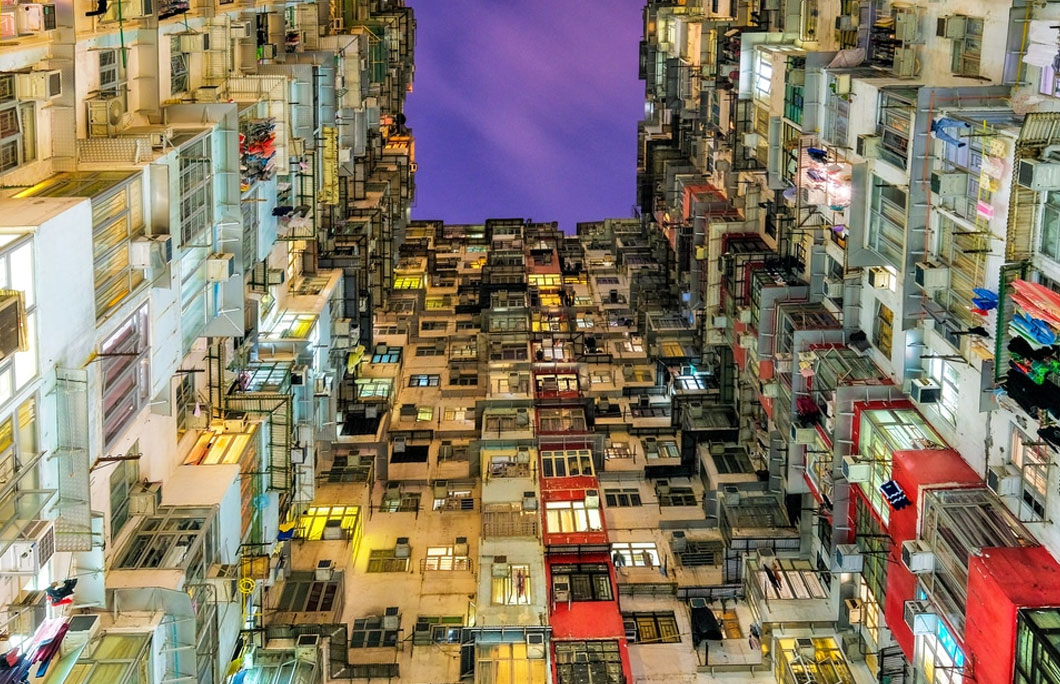 17th. Hong Kong
Hong Kong is undoubtedly one of the most visually stunning concrete jungles out there. Pay a visit to the Choi Hung Estate to see historic housing in nearly every shade of pastel; or how about the futuristic architecture of the Jockey Club Innovation Tower; or the iconic views from the Quarry Bay of the Yik Cheong Building? Either way, you'll be loaded with insta inspiration in HK.  
---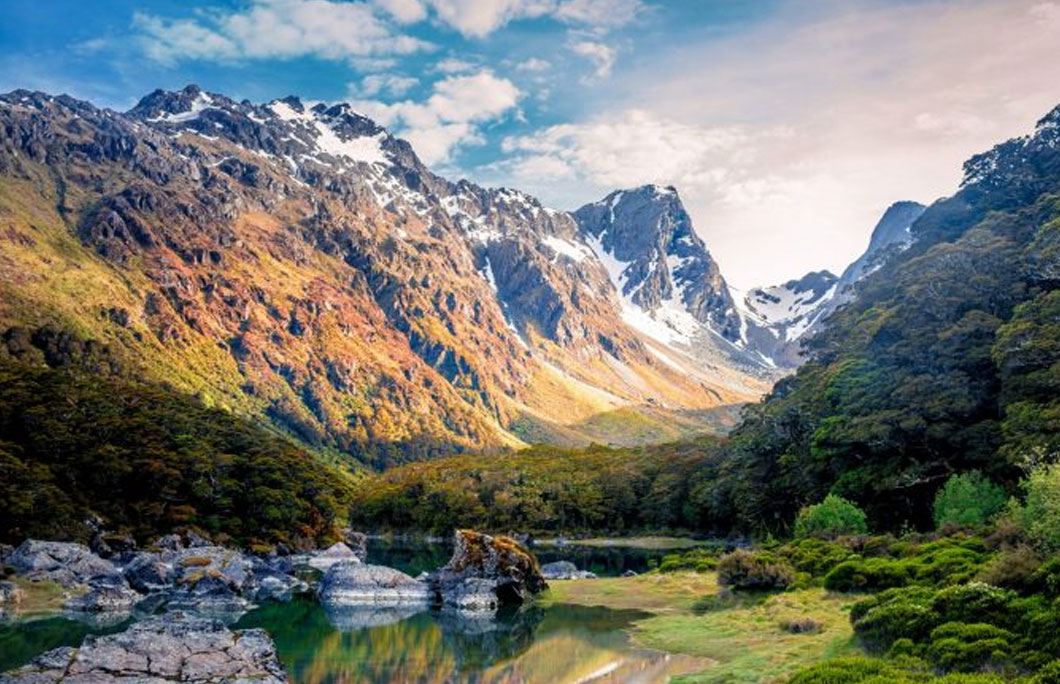 16th. North Island, New Zealand
Most people first set eyes on new Zealand's rugged scenery via the Lord of the Rings trilogy and The Hobbit, but the reality is even better. The country's North Island is home to some of the world's most dramatic scenery, with forests, volcanoes, mountains and beaches, as well as the capital city. 
---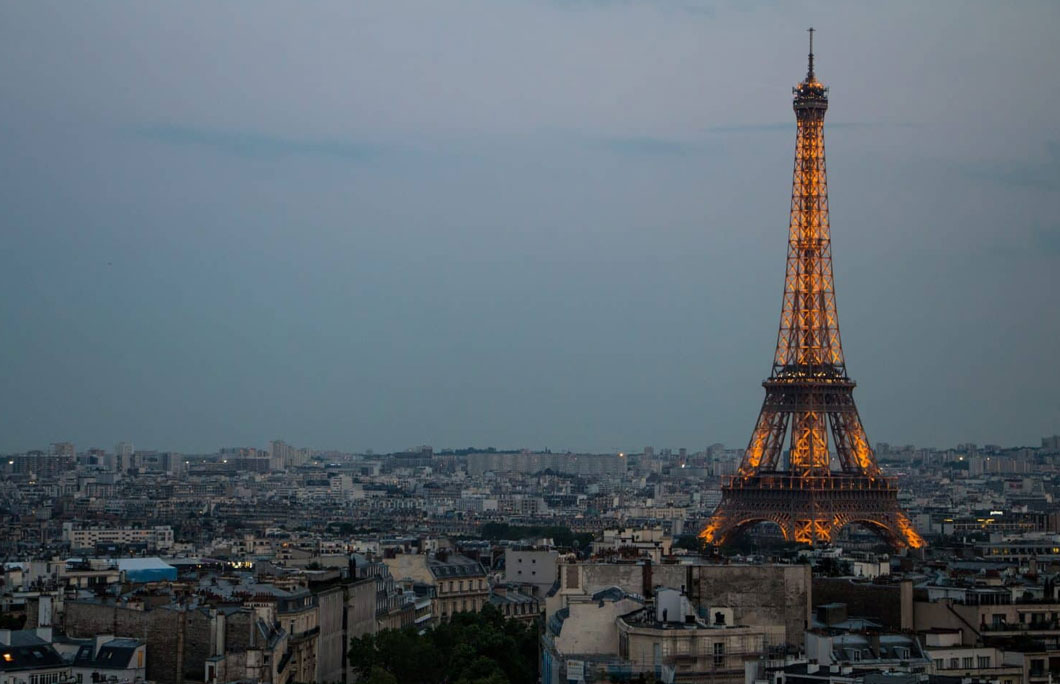 15th. Paris, France
Charming bistros, buzzing brasseries, corner street musicians, the twinkling lights of the Eiffel Tower – need we say more? Paris is one of the world's most iconic and loved cities, and it isn't hard to see why. It's oozing with romance, style and history-making it perfect for capturing the true essence of the Parisian lifestyle. 
---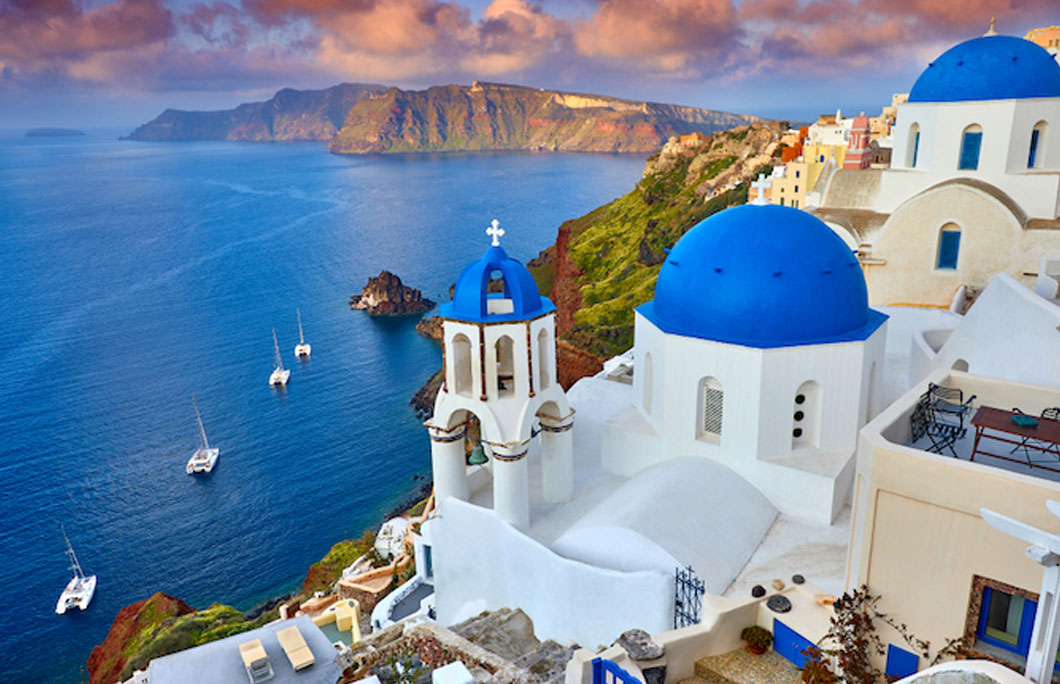 14th. Santorini, Greece
A beautiful place to visit any time of the year, Santorini is made up of its surrounding islands. White sandy beaches, whitewashed stone walls, ancient temples and vibrant food and flowers make it ideal for photography lovers – you've surely seen this island splashed across your social media feed.
---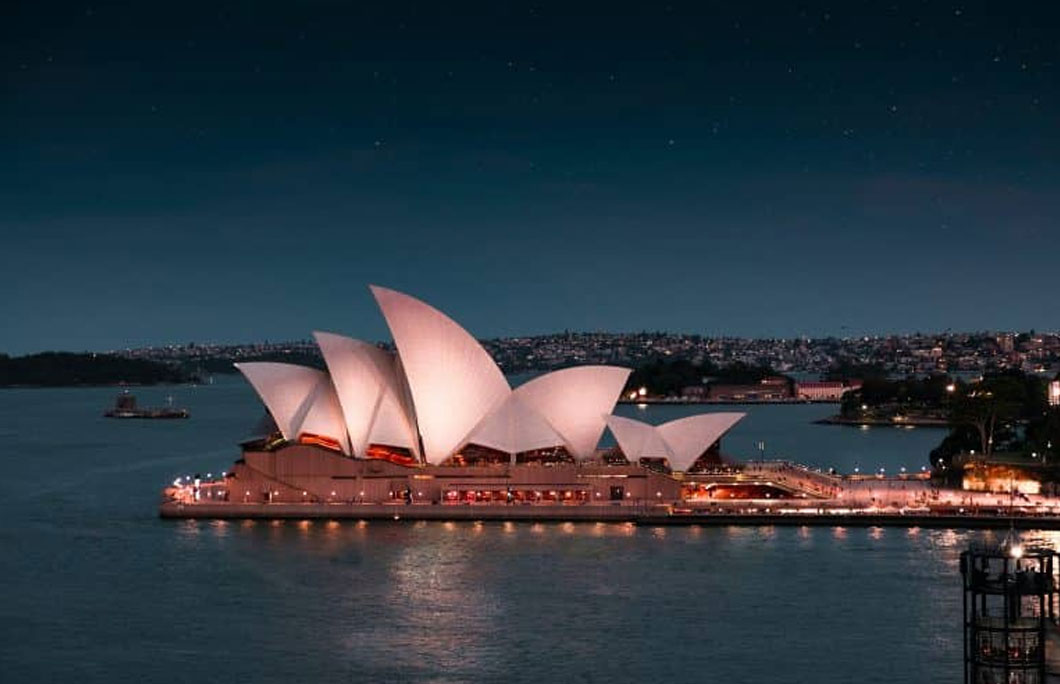 13th. Sydney, Australia
Harbour views, iconic architecture and Aussie charm are a few things waiting for you in Sydney. Whether you want to capture the natural beauty of the harbour and hidden beaches or the atmosphere of one of Australia's most beloved cities at the Sydney Opera House or Harbour Bridge, you're covered. 
---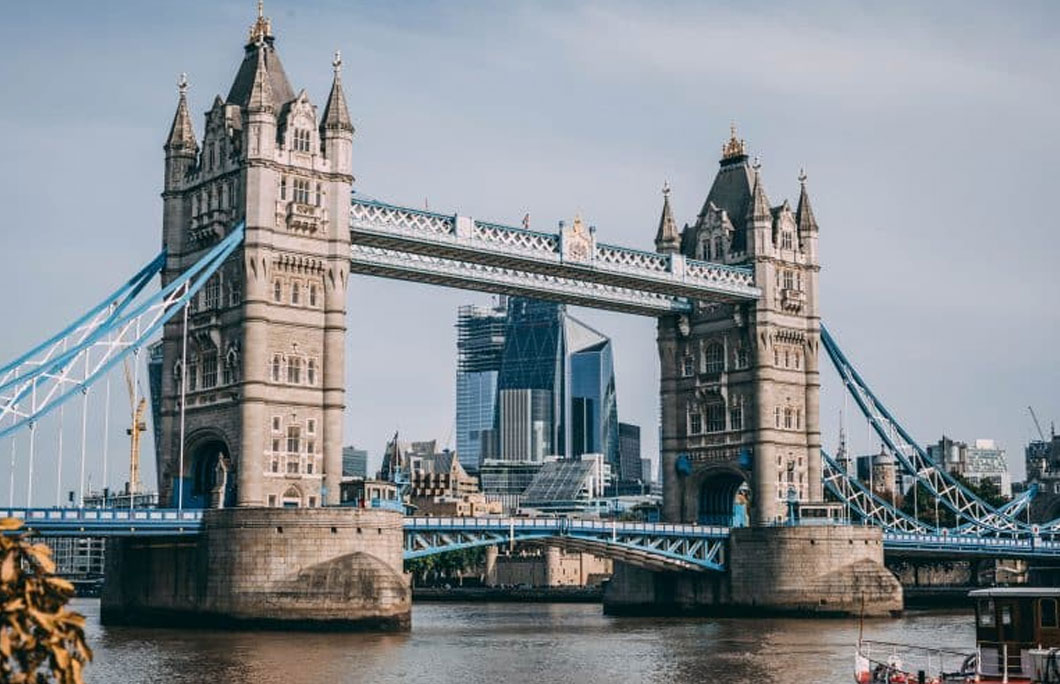 12th. London, England
London is one of those cities that just can't take a bad picture – search Instagram and you'll discover more than 145 million photos tagged with the #London hashtag. From the opulence that pours out of Buckingham Palace to the iconic candy-coloured houses of Notting Hill and sweeping views from the London Eye; it's no surprise that London is truly in a league of its own.
In addition to countless landmarks, there is also an infinite number of cafes, pubs and cosy eateries oozing with Londoner charm. Yes, we're looking at you, EL&N and Churchill Arms. 
---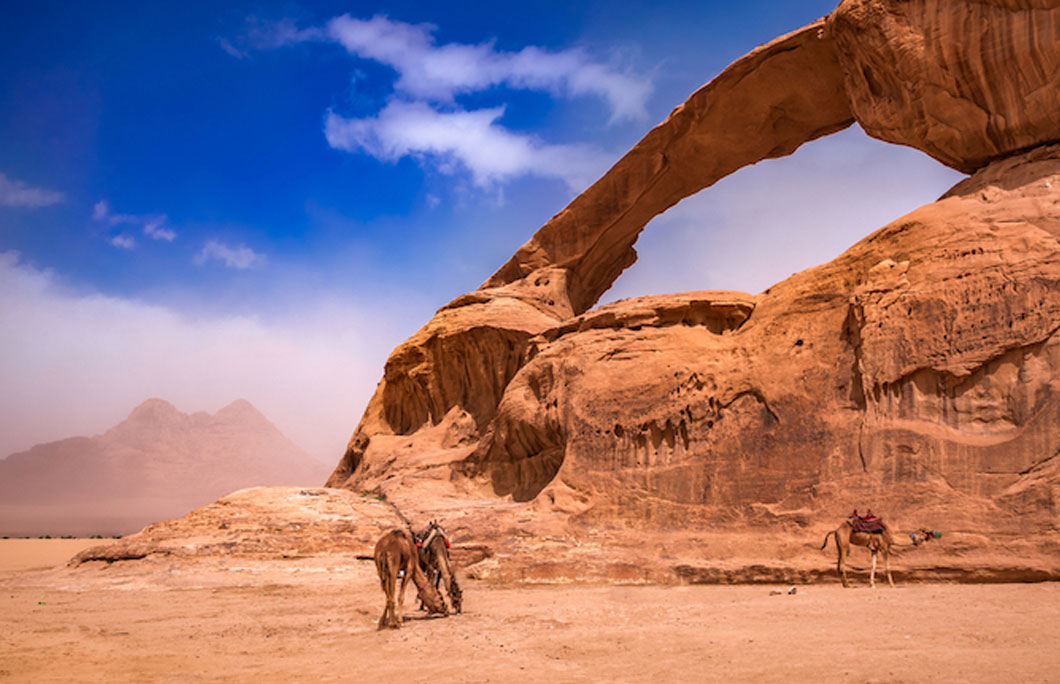 11th. Wadi Rum, Jordan
The UNESCO World Heritage Site Wadi Rum features everything you could want from an archetypal desert – burning heat, chiselled canyons and impressive caves. Disney thinks so too; in the live-action adaptation of Aladin, it stands in for the fictitious city of Agrabah. 
---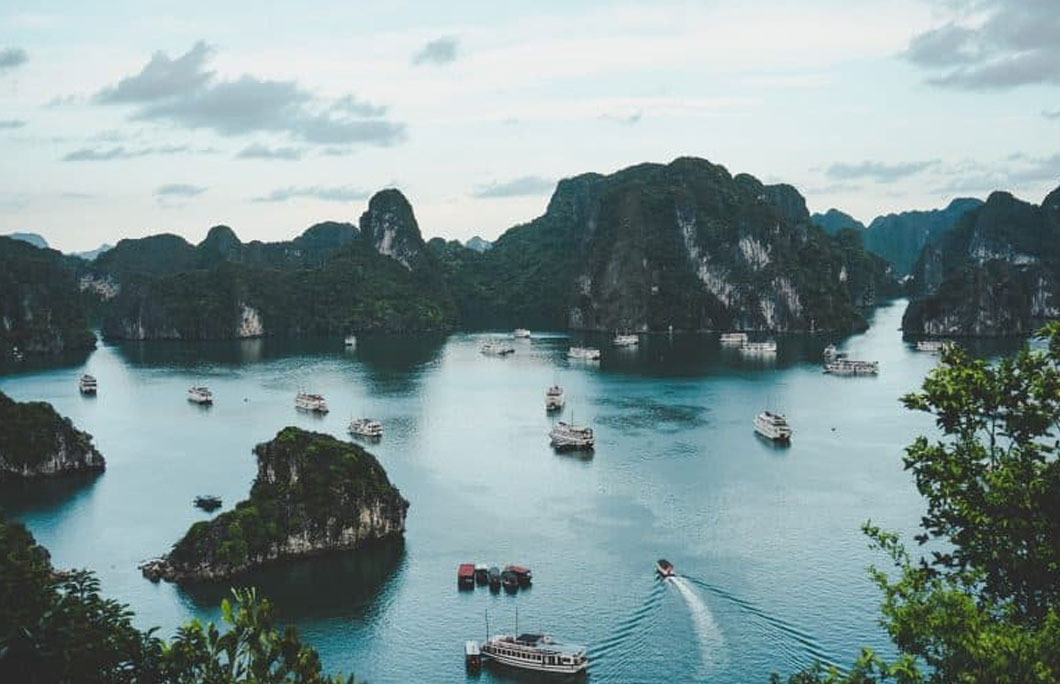 10th. Ha Long Bay, Vietnam
Best known for its thousands of peaked islands covered in acres of lush rainforest, Ha Long Bay is pure Neverand. It's practically impossible to have missed it on Instagram too. Cát Bà National Park is the main island of the region and is home to 32 species of mammal, including the world's most endangered primate – the golden-headed langurs. 
---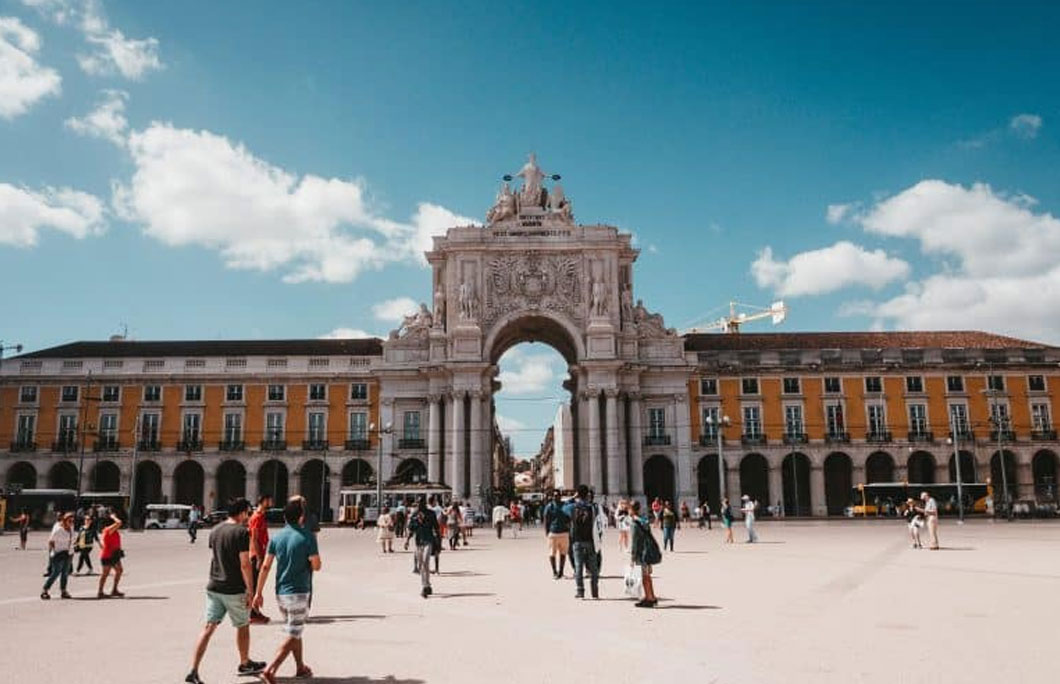 9th. Lisbon, Portugal
Sunshine yellow trams, blistered pastel de Natas and tons of post-card perfect cobblestoned streets are just a few natural draws for photography lovers in Lisbon. Whether you visit for the historic charm, the delicious food or buzzing atmosphere, you'll be met with picture-perfect views every step of the way. 
---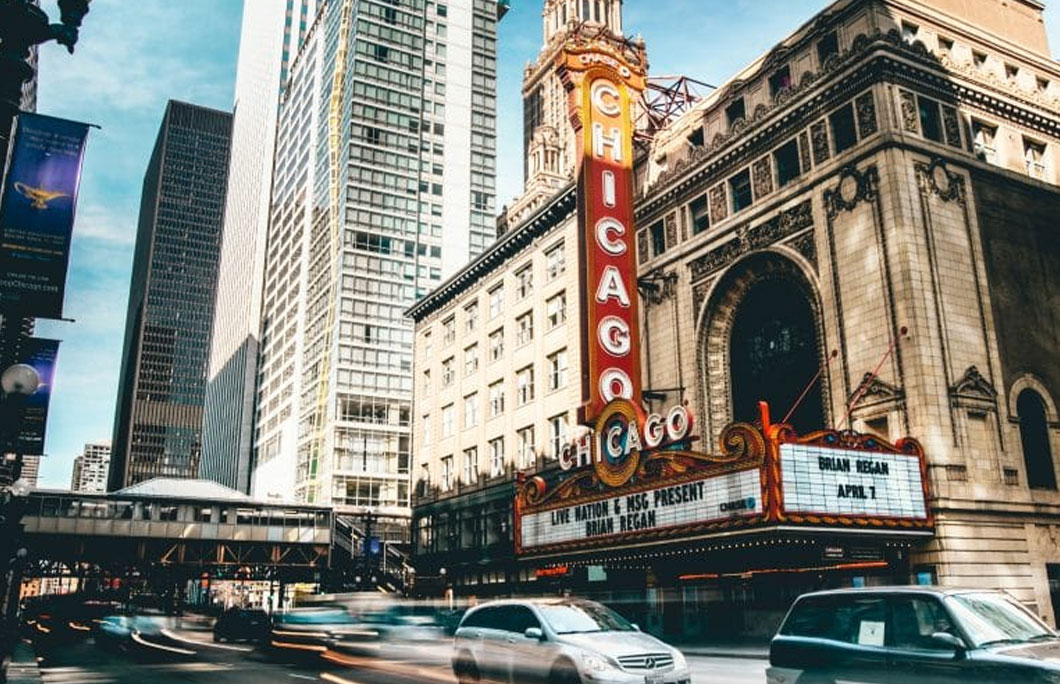 8th. Chicago, Illinois
From the mind-bending "Bean" in Millennium Park to the ultra retro Chicago Theatre, there are more than a few reasons Chi-Town is one of the most Instagrammable places in the world. In addition to some seriously photo-friendly landmarks, there are also loads of restaurants – cough, cough, Hampton Social, built for the gram.
---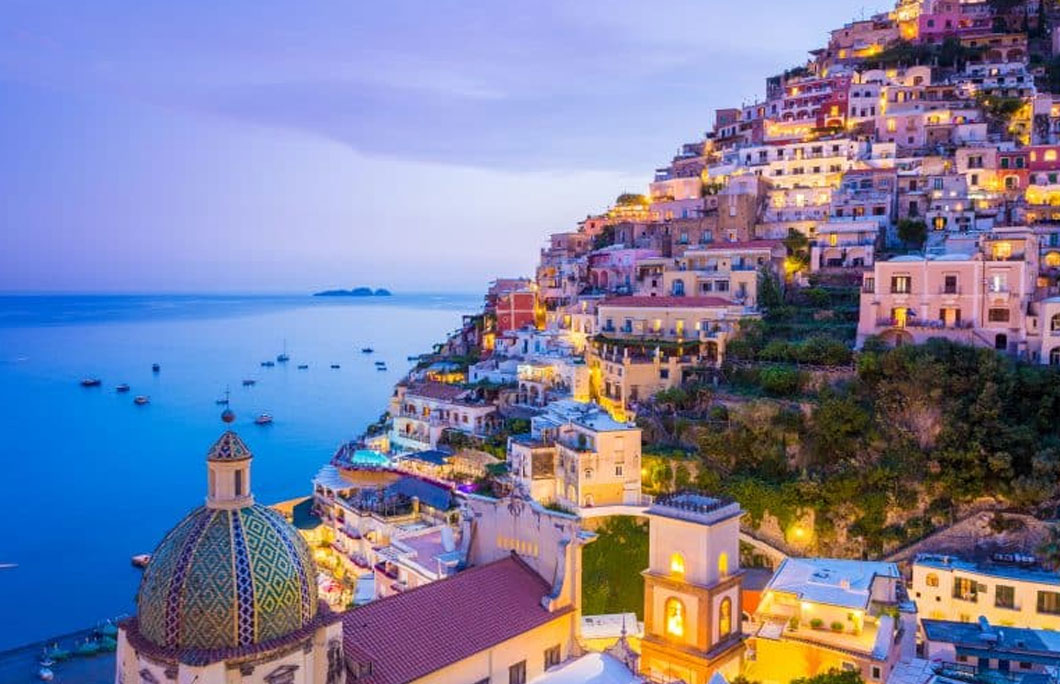 7th. Amalfi Coast, Italy
In a region like the Amalfi Coast, good 'grams come with the territory. Think colourful houses cascading down cliffs and sprawling lemon groves set against the shimmering Tyrrhenian Sea. Head to the hillside town of Positano to snap seaside views and pretty pebble beaches, the Blue Grotto for *that light* or Capri to mingle with the rich and famous. 
---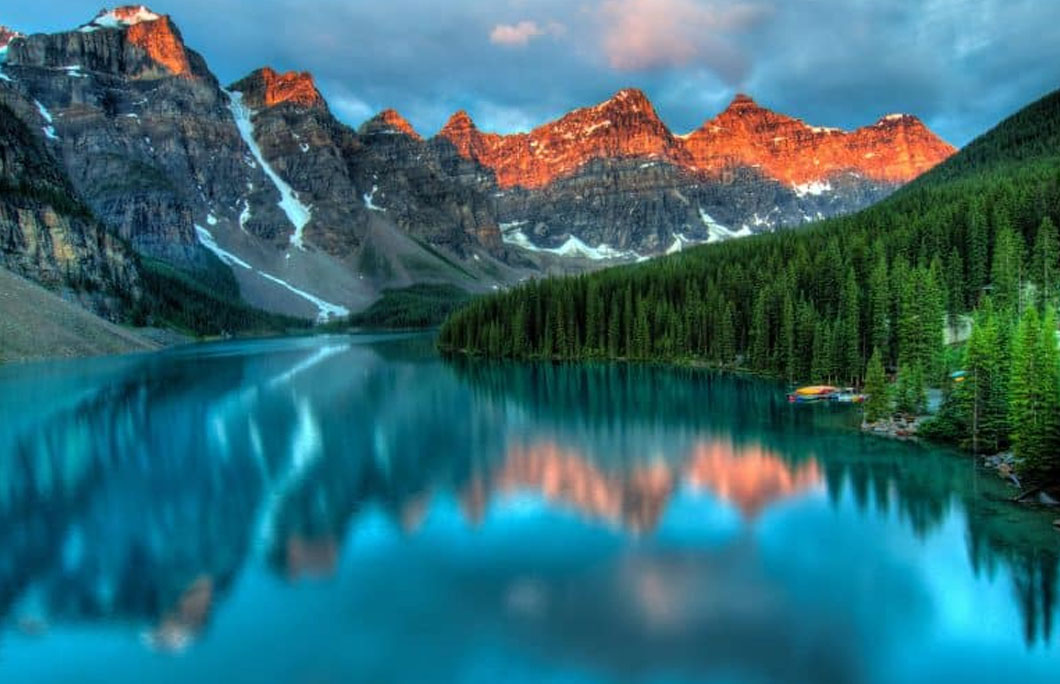 6th. Banff, Canada
Oh Banff, where do we begin? The most popular base town for exploring the Canadian Rockies, Banff was practically made for Instagram. From the scenic peaks of Mount Rundle to bright turquoise pools to bubbling hot springs, it's a photographers dream. 
---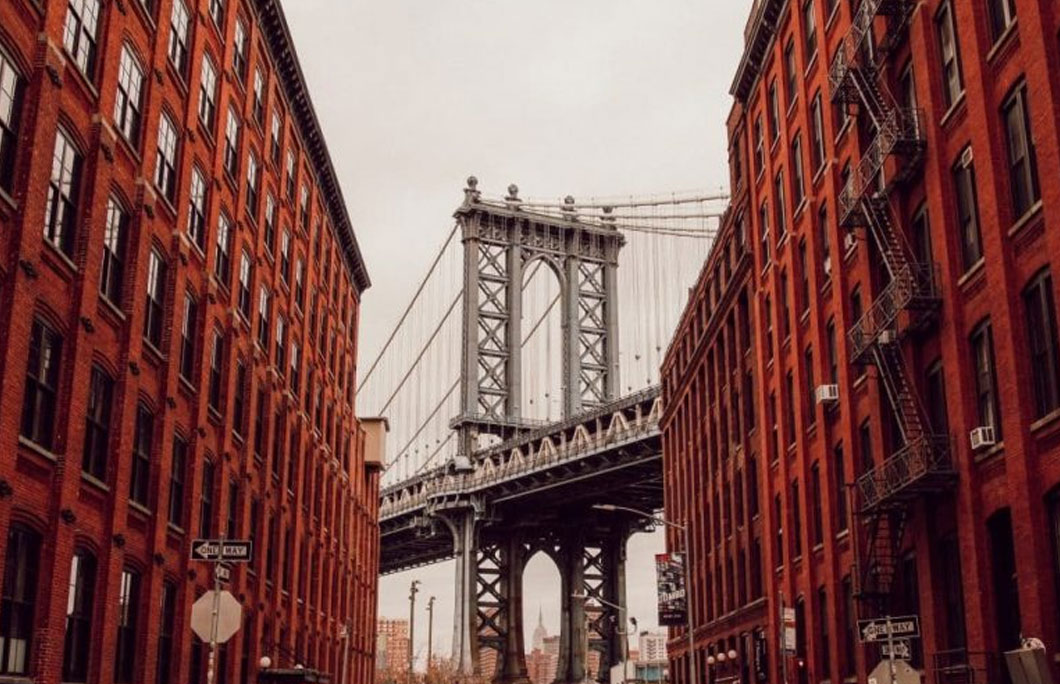 5th. New York City, New York
The City of Dreams, Big Apple, Gotham, the City That Never Sleeps – no matter what you call it, NYC is an experience in and of itself. Be sure to capture the timeless charm of Brooklyn, the romantic rowboats of Central Park and then head to the tippy top of the Empire State Building. NYC will undoubtedly leave you speechless at every turn. The most popular spot for pro-Instagrammers is, of course, the iconic Brooklyn Bridge. 
---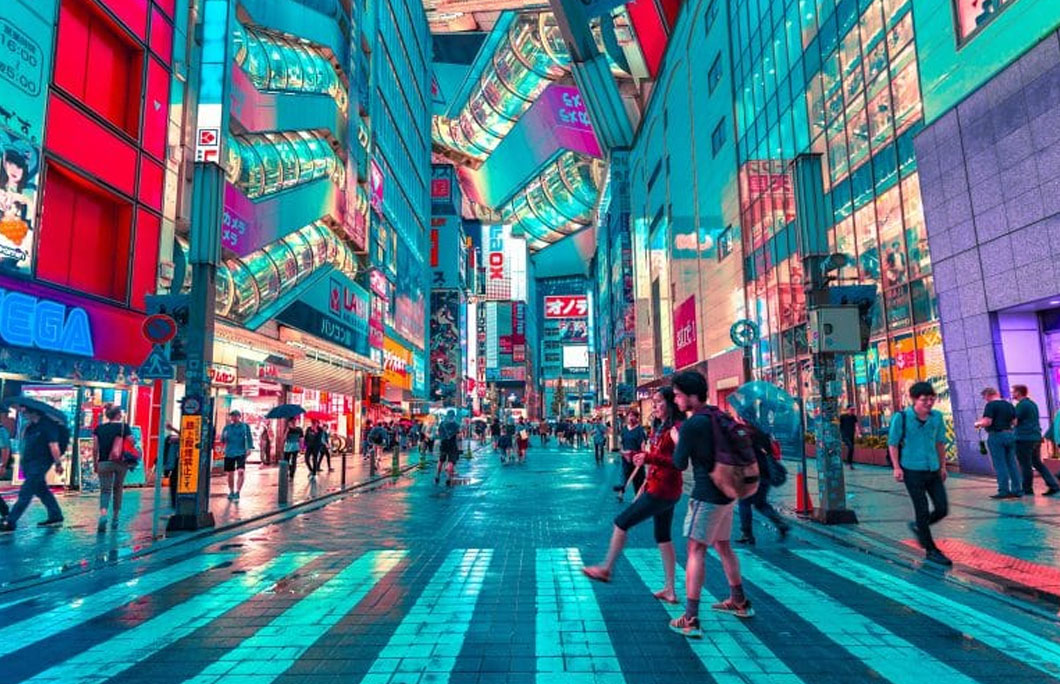 4th. Tokyo, Japan
Ancient shrines, other-worldly art exhibits and vibrant neon-lit billboards galore are just a few things that make Tokyo a hit on the gram. The bustling Japanese capital is also famous for its buzzing shopping markets perfect for capturing the essence of life in Tokyo. Take a look at Instagram and your mind will be blown.
---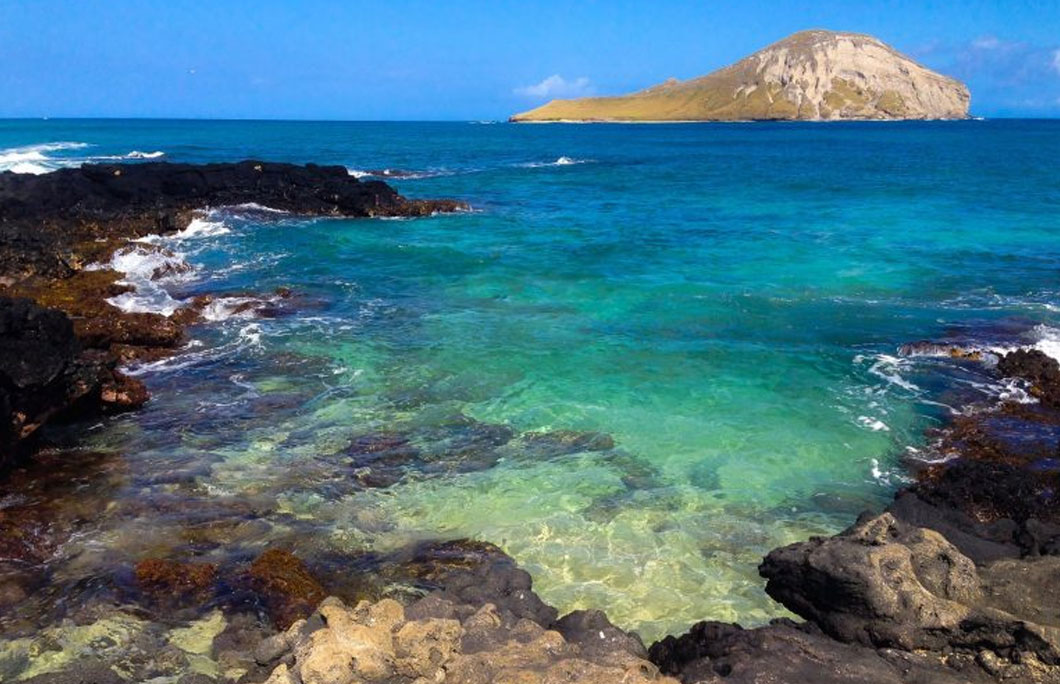 3rd. Oahu, Hawaii
The best of East meets West in Oahu, Hawaii's third-largest island. Between its soaring mountain peaks, palm-fringed beaches and colourful capital, you'll have no trouble getting your winning shot. Throw in a wide variety of eclectic restaurants, epic festivals and eye-popping luxury hotels and you'll get more than a few too!
---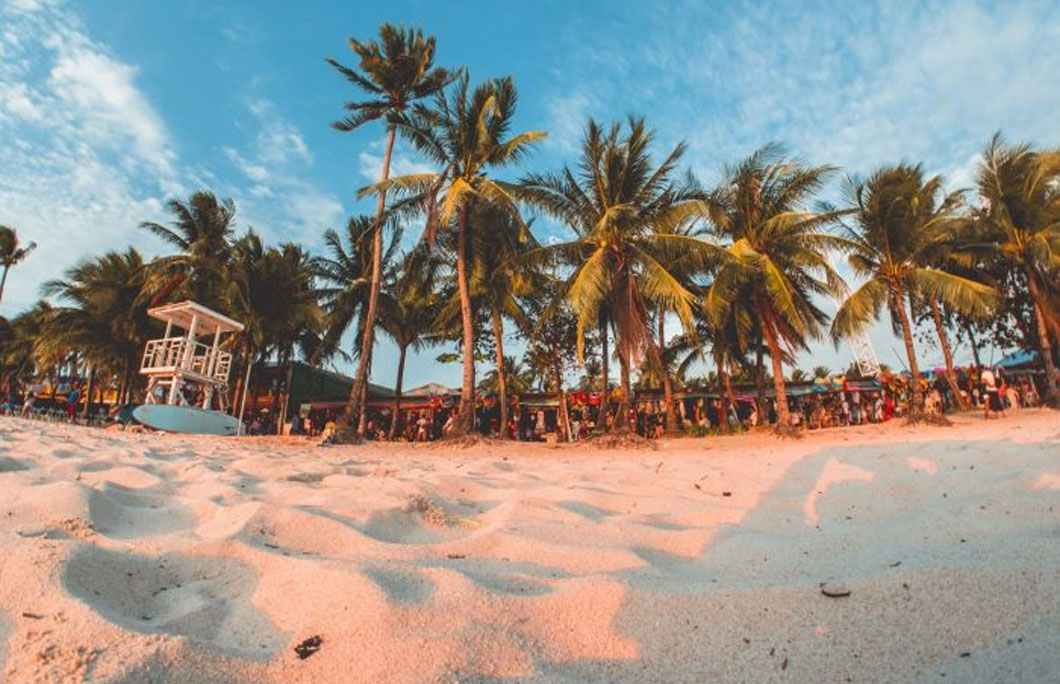 2nd. Boracay, Philippines
Teeny tiny Boracay is fast becoming the Philippines' top tourist draw – and in a country spanning 7,500 islands, that's saying a lot. From dreamy sunsets on sandy beaches to fire dances to bustling bars, the gram opportunities here are endless. 
---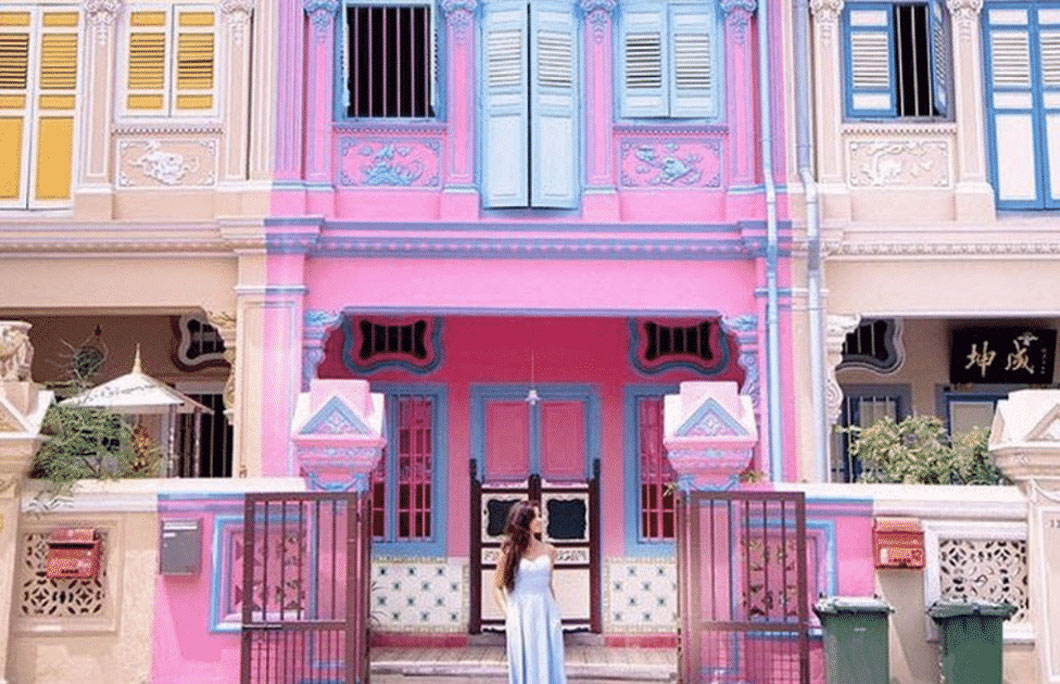 1st. Singapore
This tiny city-state off southern Malaysia is full of photo-ops. From the iconic Supertree Grove at Gardens by the Bay to the vibrant kaleidoscope of street art through Haji Lane. In addition to permanent gems, since Singapore is one of Asia's art hubs, there's almost always a unique exhibit going on perfect for those 'wow' pics. Be sure to stroll the streets of Koon Seng Road known for their colourful houses and don't forget to procure the Tan Teng Niah's house for a truly breathtaking photo.
---