The 50 Best Coffee Shops In Europe
The third wave of coffee culture has trickled its way across most of Europe now, from major cities to small towns. The continent is brimming with world-class tastemakers, small roasters and family business owners who live, sleep and breathe coffee. With most coffee shops finally open – and a whole roster of new businesses to shout about – it's time for our annual round-up of the best coffee shops in Europe. We've selected the best of the best using our ranking system, which takes into account editorial experience, critic reviews, customer feedback, location and accessibility, presentation, value for money and atmosphere. You'll likely recognise some old-time favourites here, but there are dozens of newbies to rave about too. So, without further ado, here are the best coffee shops in the Europe 2022.
The 50 Best Coffee Shops In Europe, How do these rankings work?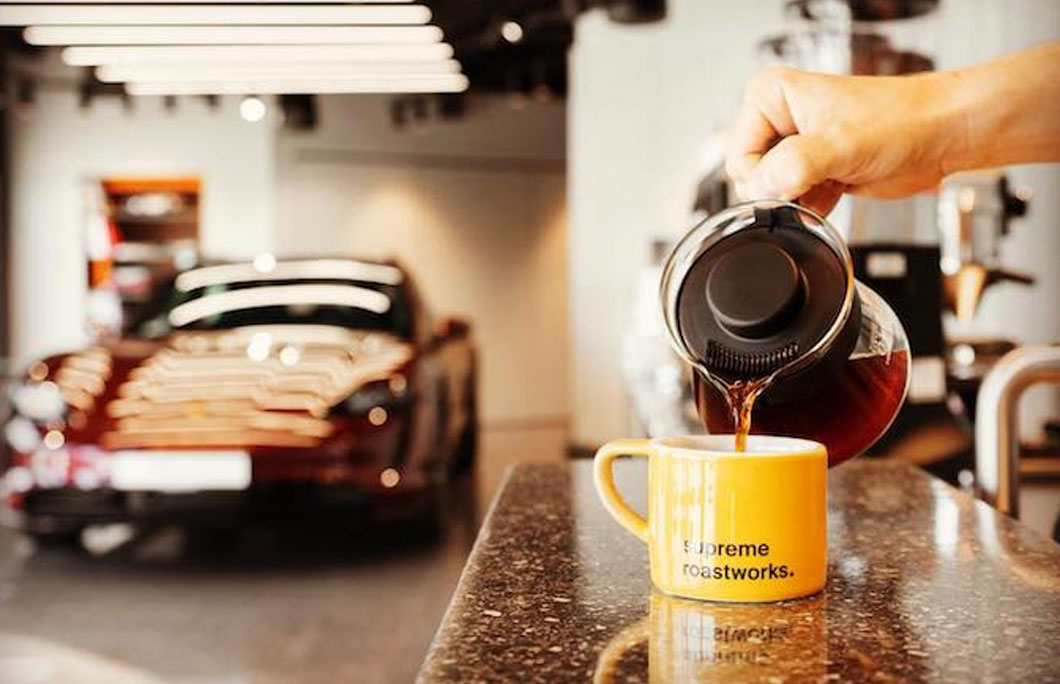 50. Supreme Roastworks – Oslo, Norway
Founded in 2013 by Odd-Steinar Tøllefsenis, Supreme Roastworks offers up a wide range of espresso drinks and an eye-popping variety of filter methods, including Aeropress, Chemex and V60. Sit back with a creamy macchiato and watch the world whirl by outdoors in Grünerløkka. The coffee shop turns into a bar during the week, where they spin old school vinyl too.
---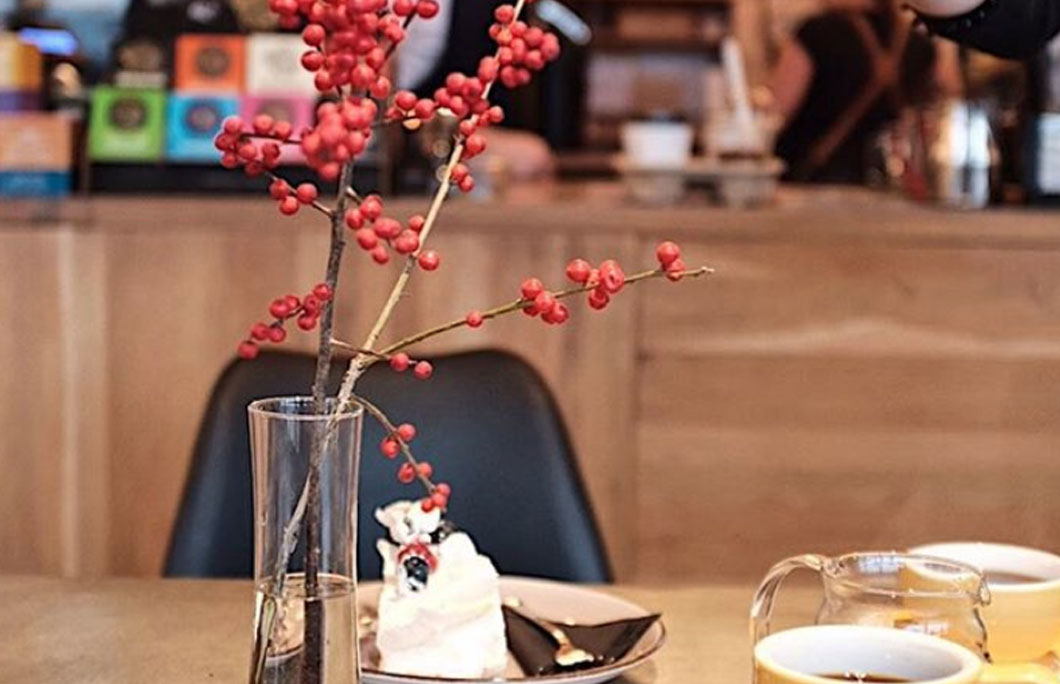 49.Coffeedesk – Kołobrzeg, Poland
Coffeedesk is possibly one of the brightest and most colourful coffee shops you'll find in the whole of Europe. The team is proudly leading a new generation of coffee standards in Poland, with expertly crafted brews. Alongside the world-class coffee, you'll find an abundance of sweet treats and healthy breakfast options. Bliss.
---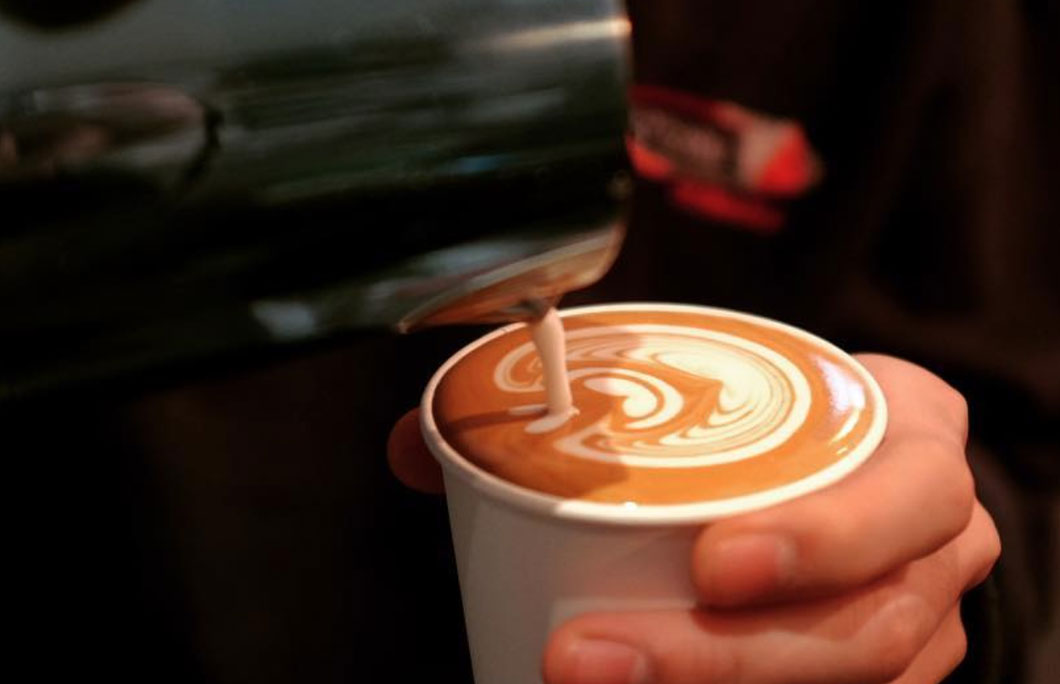 48. HanSo Café – Madrid, Spain
This impeccably designed cafe offers delicious and dainty coffee drinks, like the red velvet latte and the iced chai tea latte. They only use single-origin beans here and it was one of the first cafés in Madrid to offer cold brew. There's a tasty brunch menu on offer too, featuring Belgian waffles, toasties and a cakes.
Once you've finished the coffee take a walk around the 7 most Instagrammable spots in Madrid.
---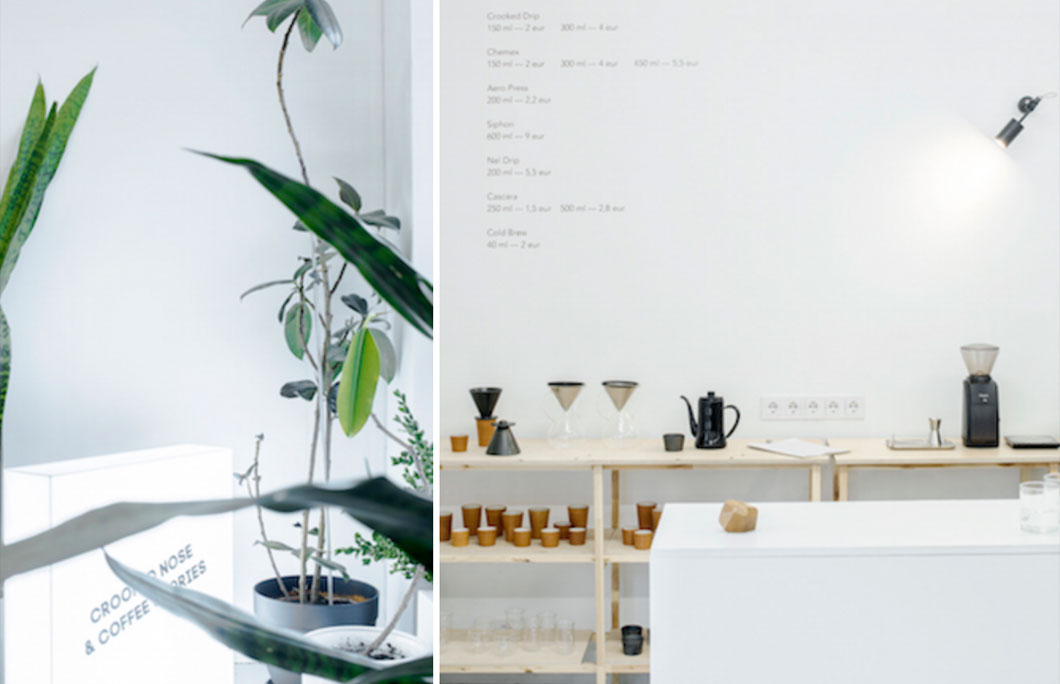 47. Crooked Nose & Coffee Stories – Vilnius, Lithuania
Walking into this store is liking walking onto a design magazine photoshoot. Crooked Nose & Coffee Stories pays great attention to coffee culture and education by organising regular coffee tastings and other inspiring coffee events in Lithuania and abroad. They're currently only operating as a cafe during special events, so keep an eye out – it's worth it.
Once you've finished the coffee check out the 7 most Instagrammable spots in Lithuania.
---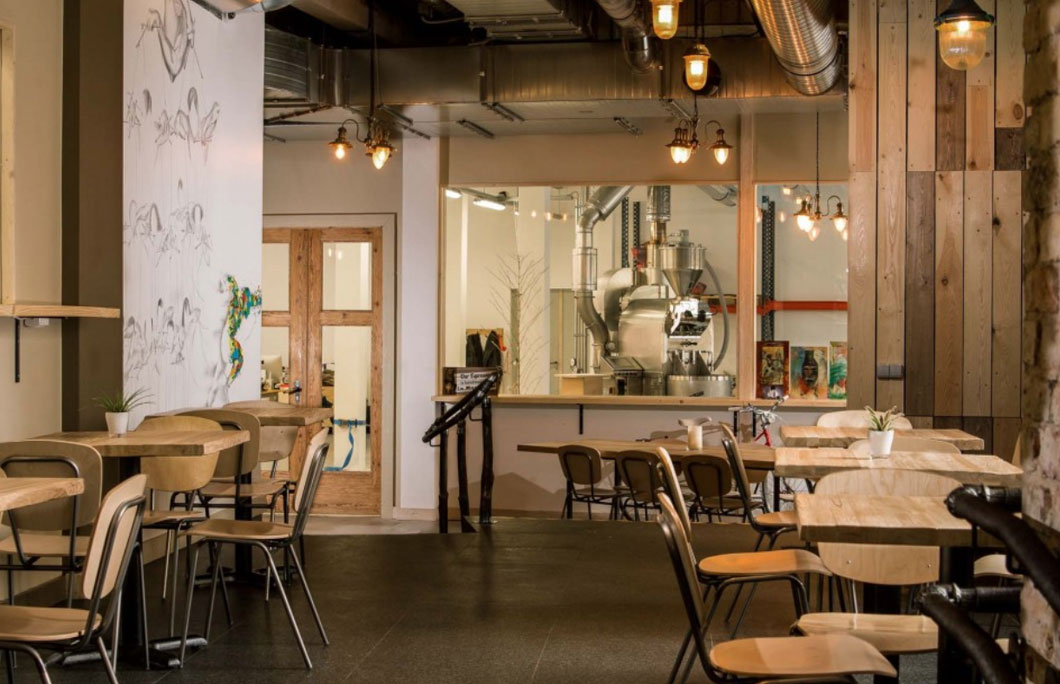 46. Rocket Bean Roastery – Riga, Latvia
Once a sock factory, Rocket Bean Roastery is now probably Latvia's best-known roastery and coffee shop. Unlike most coffee shops, visitors can see behind the scenes too, thanks to onsite roasting just behind the bar. It adds to the theatre of the cafe and the brews are spectacular.
Once you've finished the coffee take a walk around the 7 most Instagrammable spots in Latvia.
---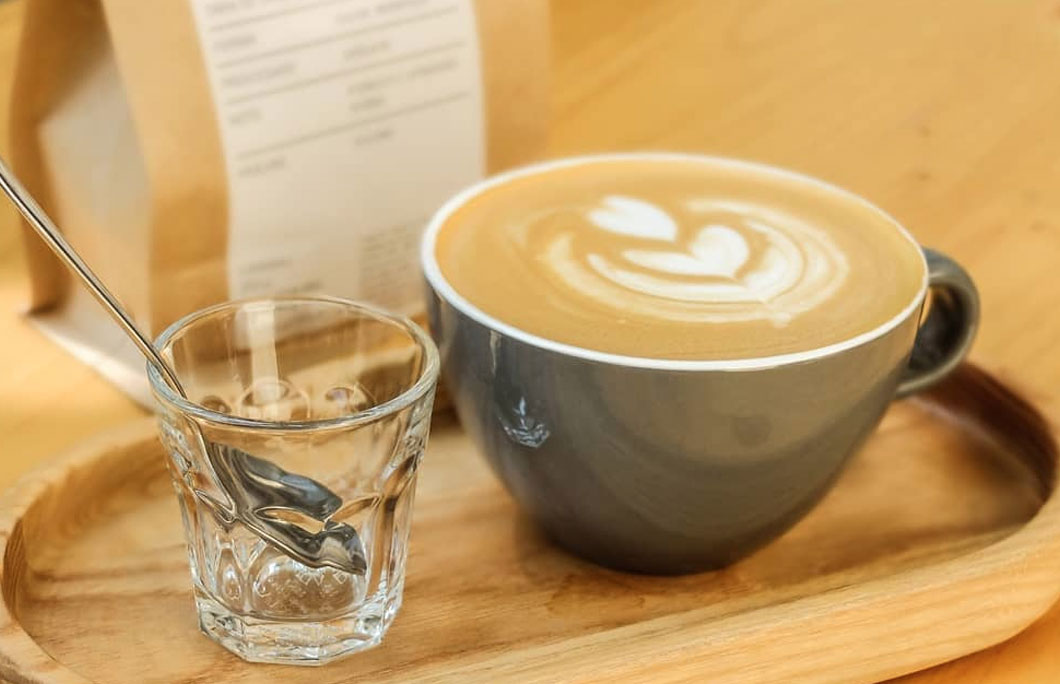 45. Bob Coffee Lab – Bucharest, Romania
A roastery and coffee shop where the owner Paul displays and conveys his pure passion for coffee on a daily basis. The sort of place that you come for a simple flat white and leave wanting to preach the coffee gospel to everybody you meet.
Once you've finished the coffee take a walk around the 7 most Instagrammable spots in Bucharest.
---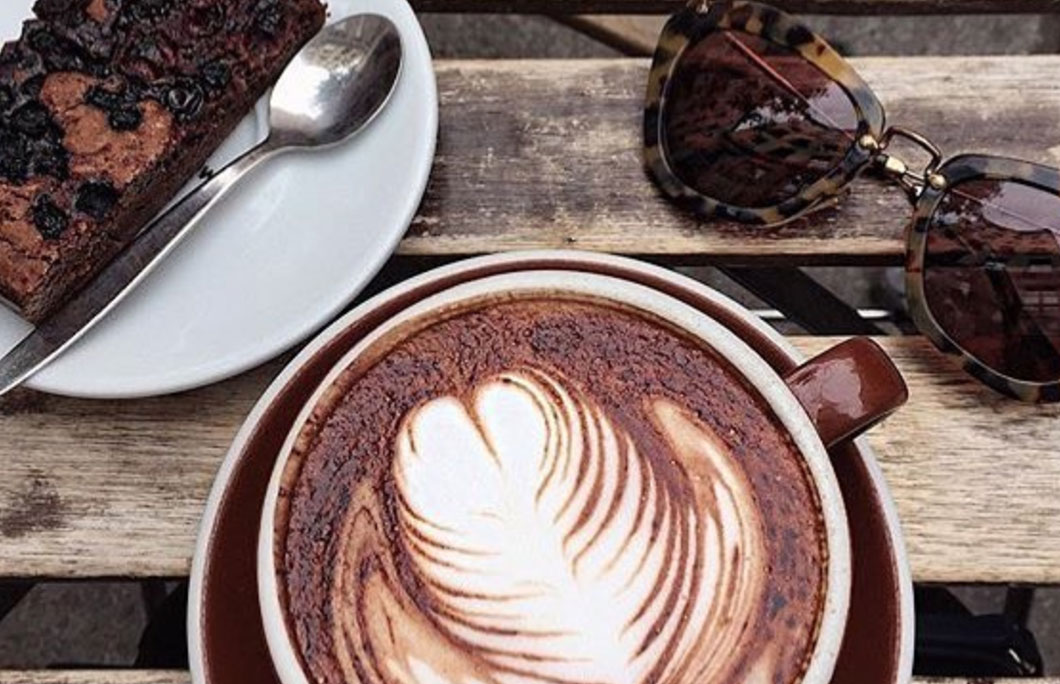 44. La Boîte à Café – Lyon, France
Owned by a gang of pals dedicated bringing the third wave of coffee to France, this coffeeshop is a real gem. Using 100$ organic Arabica coffee beans produced by small scale farming methods in Guatemala, the cafe offers a wide range of classic and specialty coffees, including cold brews.
---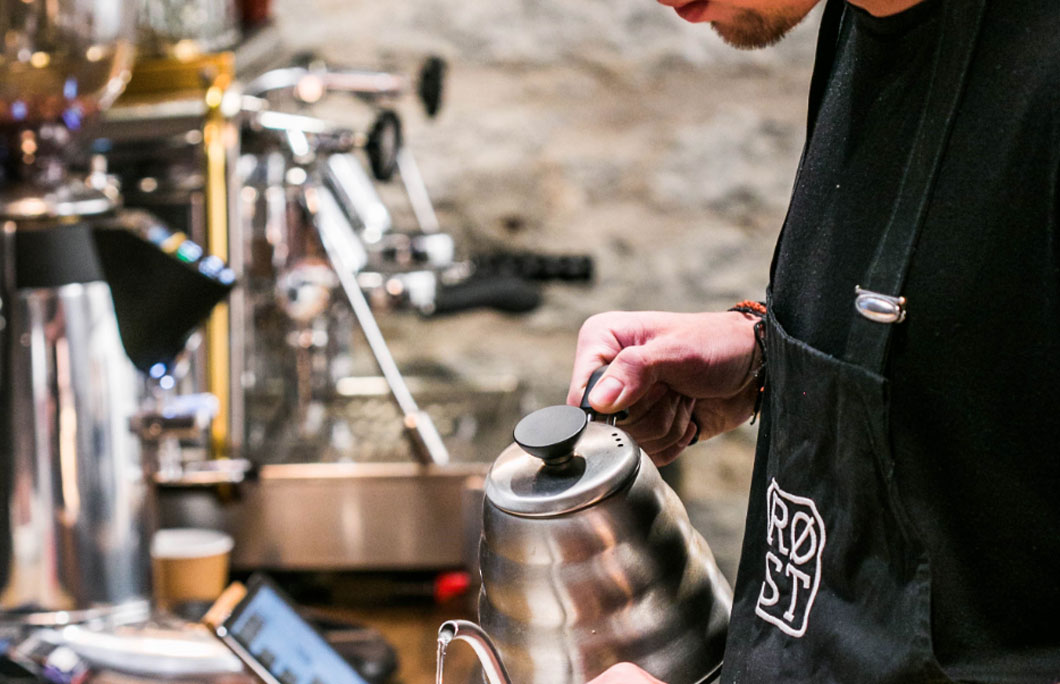 43. RØST – Tallinn, Estonia
RØST is a Scandinavian influenced sourdough bakery in the heart of Rotermann district, Tallinn. They team their baked goods with coffee made with such passion, precision and perfection that you'll want to come back every single day.
Once you've finished the coffee take a walk around the 7 most Instagrammable spots in Talinn.
---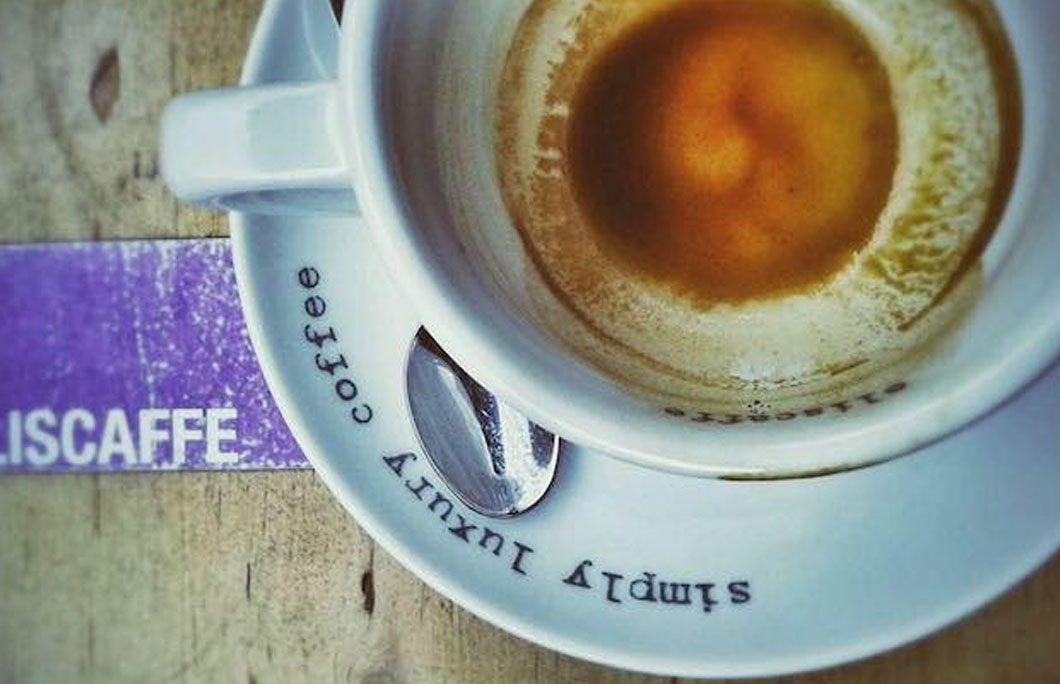 42. Eli's Caffe – Zagreb, Croatia
There are literally dozens of coffee shops dotted across Zagreb, but it's hard to find a better cup of coffee than Eli's. It's a leading venue for quality coffee, made from 100% arabica beans and roasted by Nik Orosi, the country's first specialty coffee roaster.
---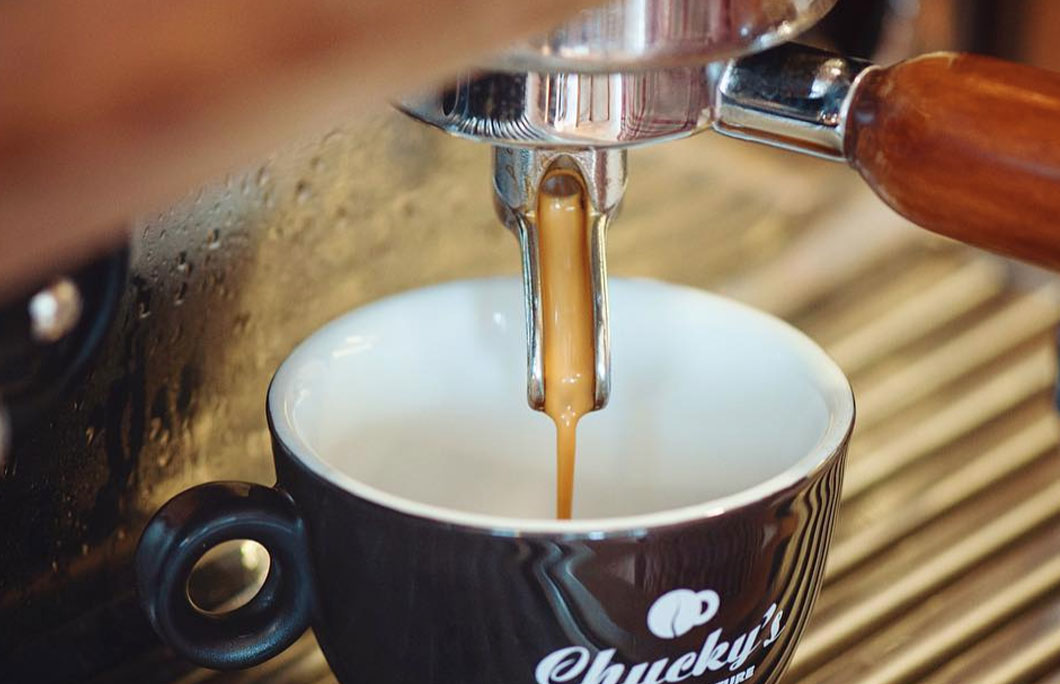 41.Chucky's Coffee House – Sofia, Bulgaria
While other coffee shops in Sofia have come and gone, Chucky's Coffee House is still the city's most beloved caffeine institution. It's paving the way when it comes to driving the whole third wave of coffee forward across the whole country, not only through great cups of coffee but through wholesale, training and education too.
After your coffee Check out the 7 Most Instagram places in Sofia
---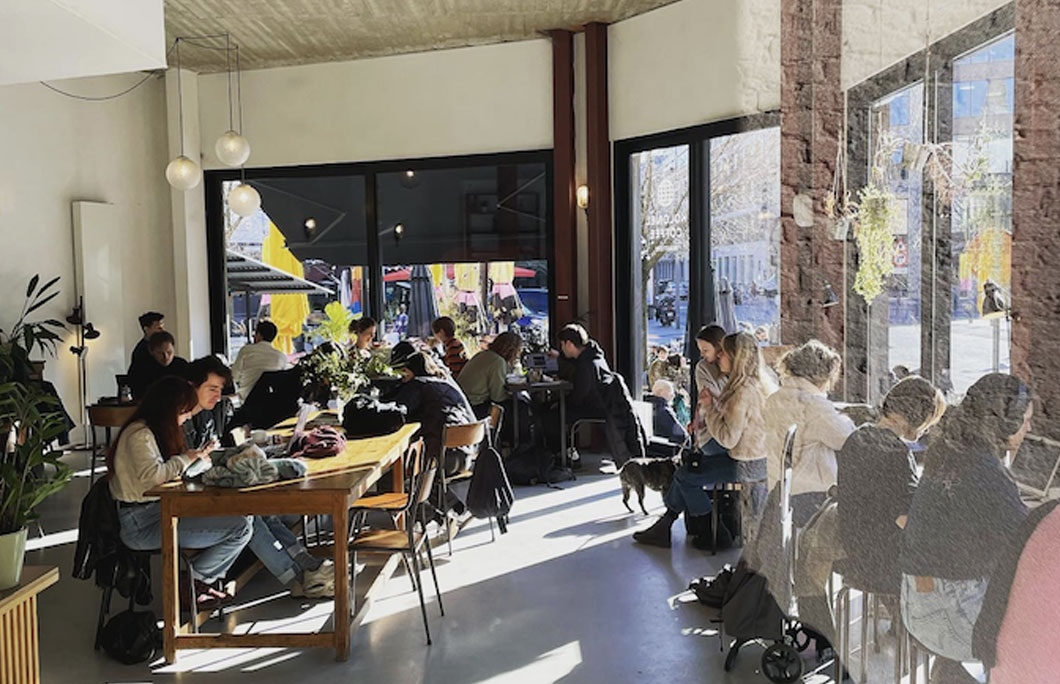 40. Kolonel Coffee Roastery – Antwerp, Belgium
Founded in 2011, they now quality control the entire process of their store, with their beans being prepared and roasted in their own coffee roastery. They also make a large selection of quality teas and lemonades using their own syrups – something for everybody here.
Once you've finished the coffee check out the 7 most Instagrammable spots in Belgium.
---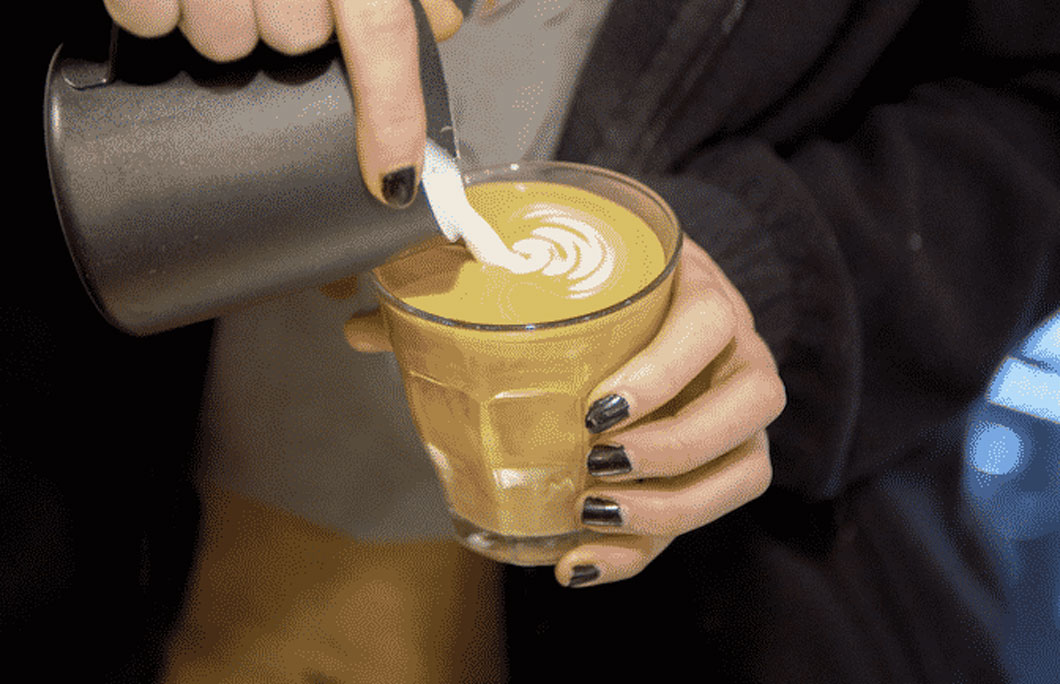 39. Caravan Coffee Roasters – London, United Kingdom
This craft coffee business has made a name for itself thanks to its commitment to sourcing and roasting the finest coffees in the world. The team here selects fresh, in-season lots from across the globe to create blends for both espresso and filter coffees that are irresistibly delicious. The roastery, which serves three cafes and six restaurants across the capital, is based in Islington too.
---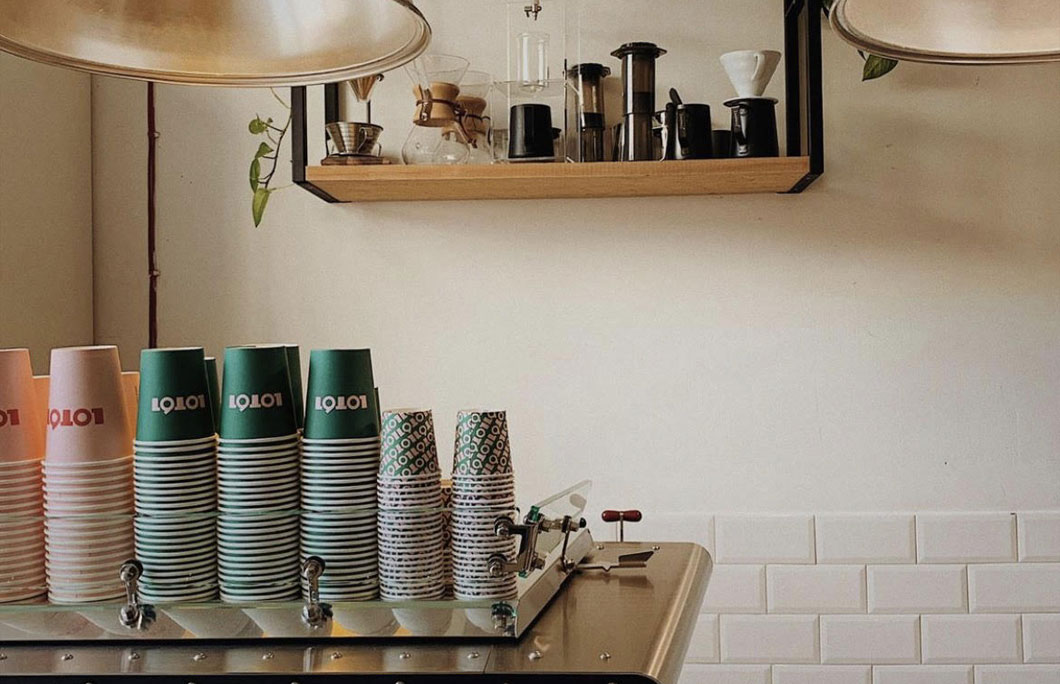 38. Lot Sixty One -Valletta, Malta
This thoroughly modern cafe is the perfect addition to the old walled city of Valetta. They roast coffee daily at their roastery in Naxxar to ensure the freshest, most delicious cofffes too. This isn't one for anyone on a diet though, it's practictally impossible to say 'no' to Lot Sixty One's sweet treats.
Once you've finished the coffee check out the 7 most Instagrammable spots in Malta.
---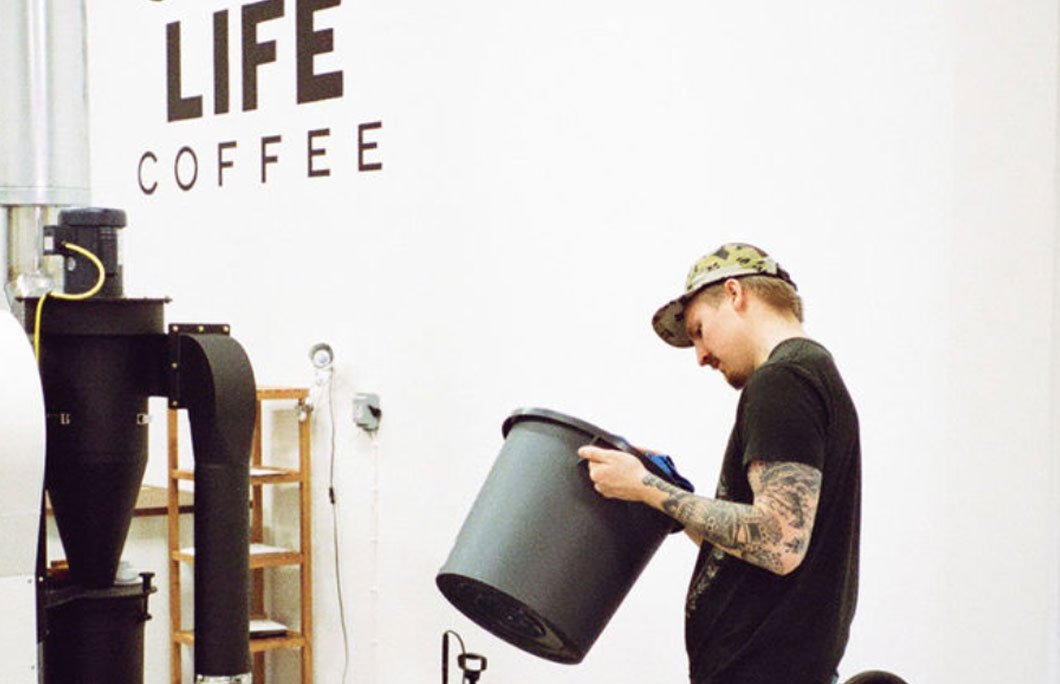 37. Good Life Coffee – Helsinki, Finland
Good Life Coffee have a carefully selected range of high­ grade beans that they combine with precise procedures and what they call a "no ­bullshit" take on roasting and brewing. It works. They also say that life is too short for "weak" coffee – which is something that's very hard to argue with.
Once you've finished the coffee take a walk around the 7 most Instagrammable spots in Helsinki.
---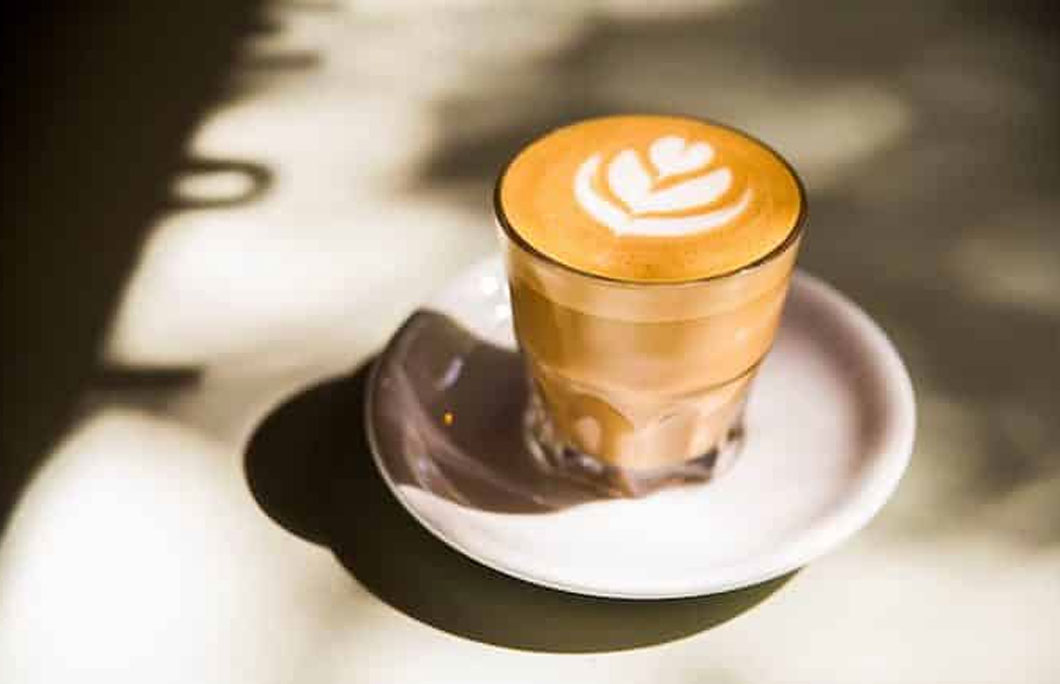 36. Toma Cafe – Madrid, Spain
Toma Cafe is leading a new wave of coffee in trendy Malasaña. They recently opened their own roastery and training centre close to the site too. Order the cappuccino with orange foam or the salted caramel latte for a sweet treat. There's breakfast, lunch and gluten-free pastries on offer too.
---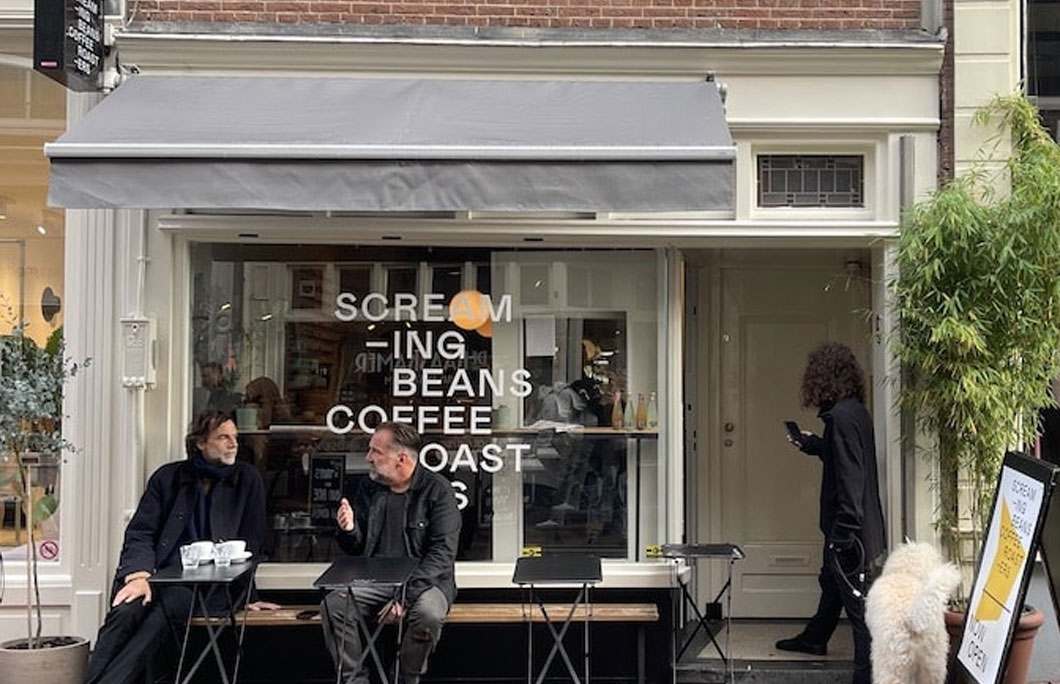 35. Screaming Beans – Amsterdam, Netherlands
Amsterdam isn't short on speciality coffee shops, but Screaming Beans is undoubtedly one of the best. Located in Hardenstraat, the team at Screaming BEans roast their own coffee beans every week to guarantee a fresh and flavour-packed cup of coffee. They also offer occasional coffee tastings for those who are looking to get more out of their brews.
---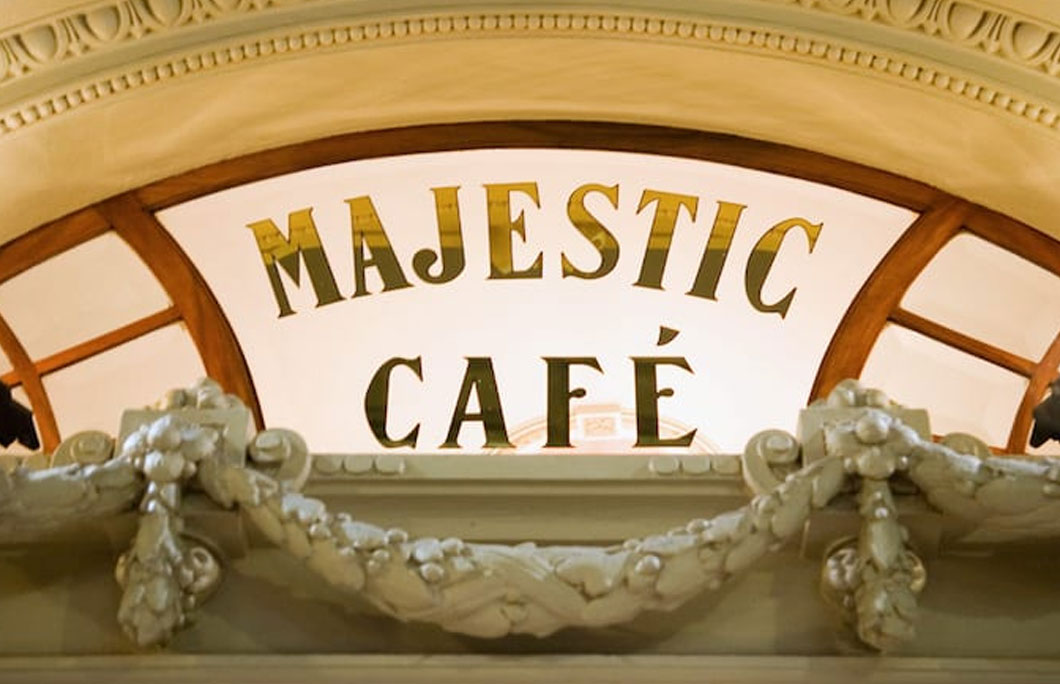 34. Cafe Majestic – Porto, Portugal
This local institution first opened in 1921 but it fell into disrepair and was closed during World War II. After extensive restoration works during the 1990s, it's returned to its former glory – and some. Between its marble facade and art deco surrounds, it's probably the best-looking cafe in the world. Don't expect any third wave coffee here, but the espresso is delicious. The perfect spot to start your novel.
---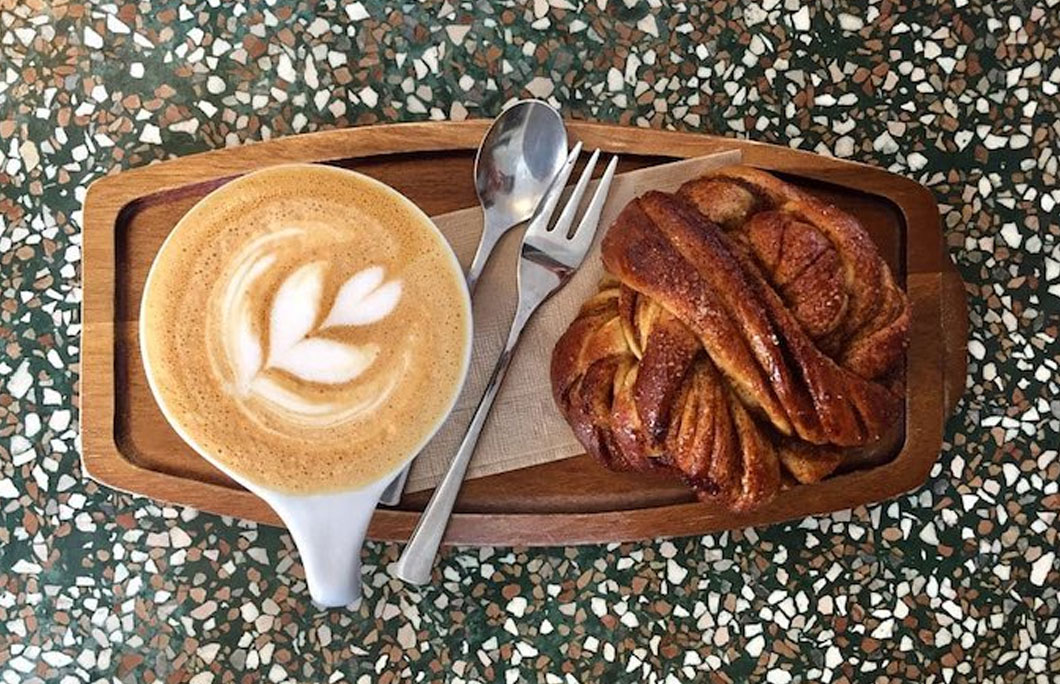 33. Reykjavik Roasters – Reykjavík, Iceland
There are now four outposts of this popular roaster and coffee shop across the city, each offering up style and atmosphere in style. They only import the best beans here, roast them with care and serve them up in every style imaginable. You can practically taste the passion and knowledge in every cup.
---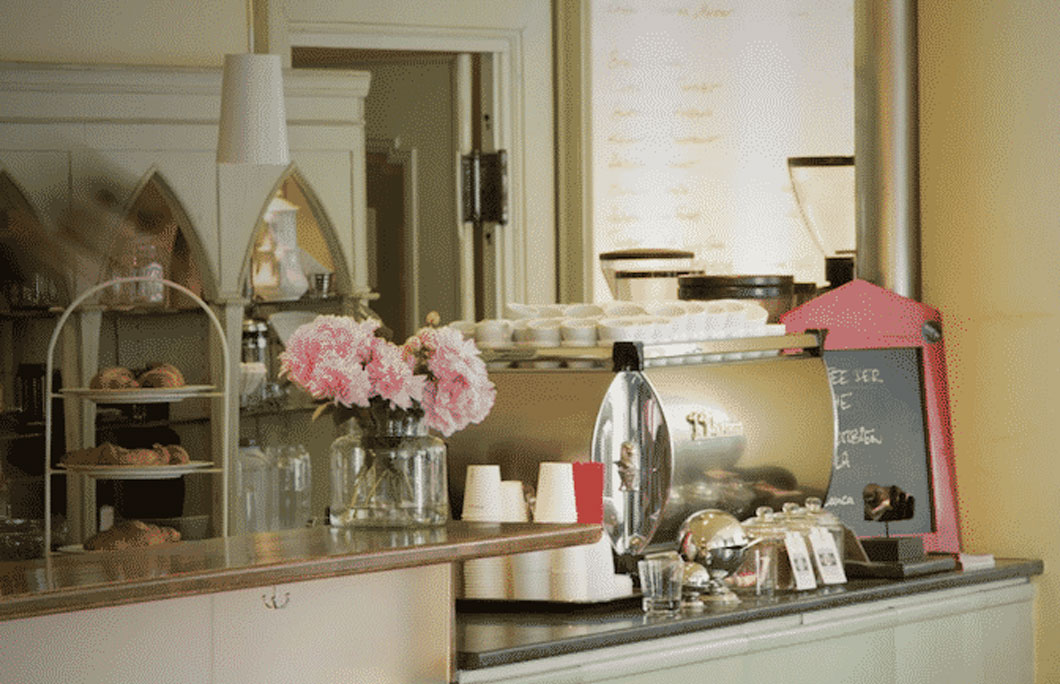 32. VITS Kaffee – Munich, Germany
You'll find VITS Kaffee right near Museum Island, in the heart of Munich. It boasts its own roaster, as well as a shop where you can pick up coffee and all sorts of paraphernalia. Ask for the cafe's famous espresso mix Einmal um die Welt (once around the world).
---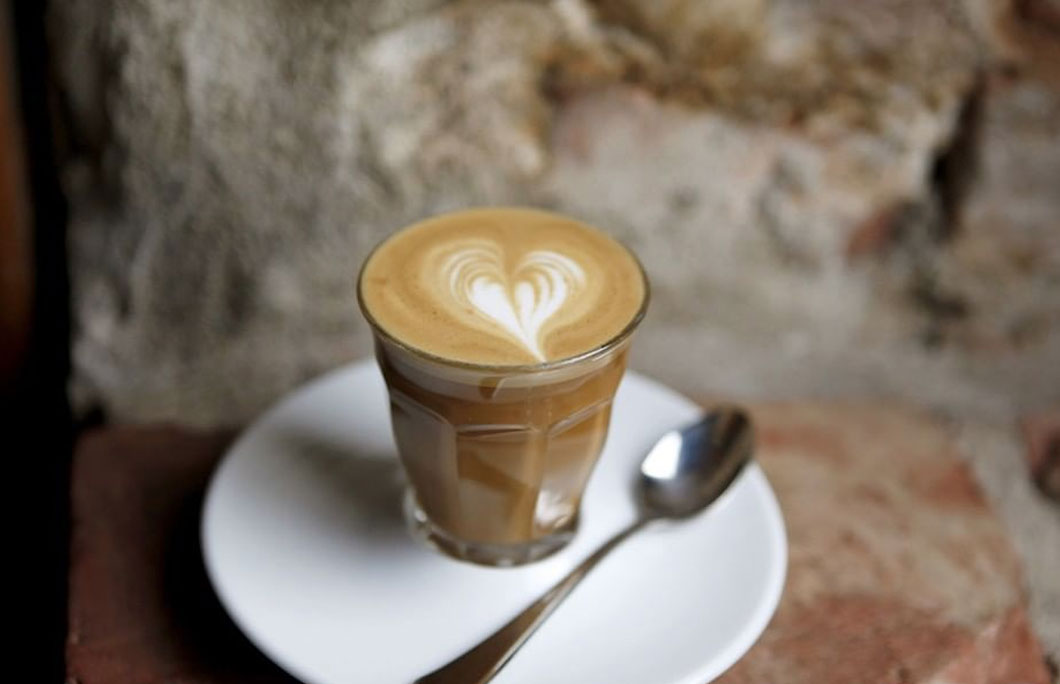 31. Tim Wendelboe – Oslo, Norway
If ever one person defined Oslo's coffee scene and drove the entire culture to a new level, then it's Tim. He's constantly winning awards and his own personal Instagram presence is a masterclass in coffee culture from all over the world. Online ordering for take-home beans is a huge part of what they do here.
Once you've finished the coffee take a walk around the 7 most Instagrammable spots in Olso.
---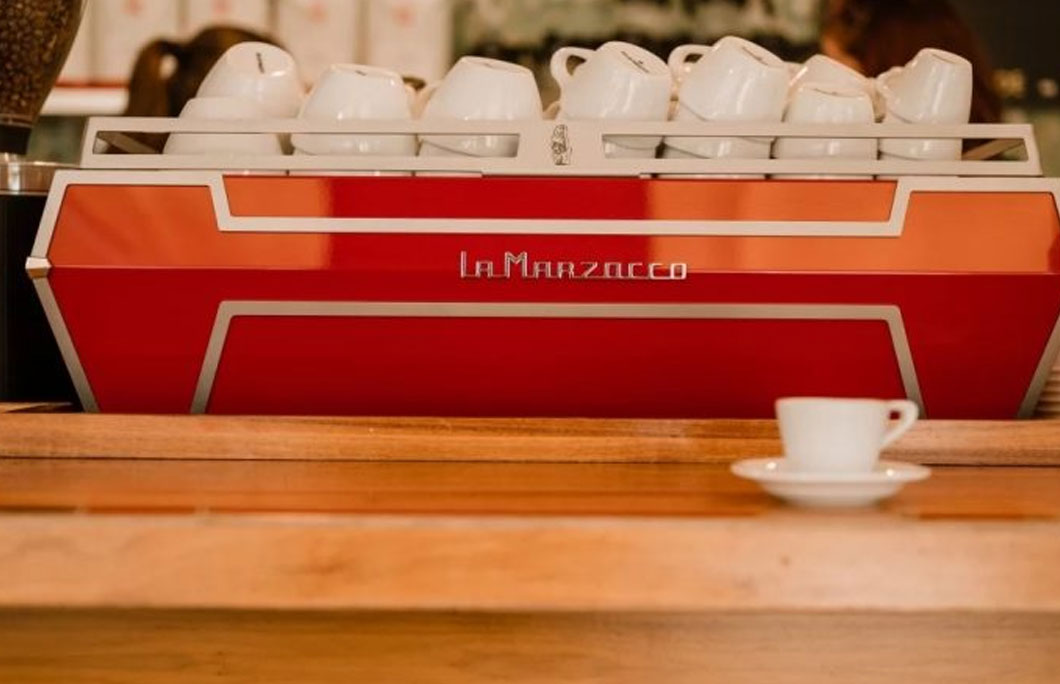 30. Mocca Coffee Shop – Oslo, Norway
Owned by World Barista Champion Robert W. Thoresen, Mocca Coffee Shop (and its sister shop Java) serve up premium coffee drinks in the Brikesby neighbourhood. Opened in 2000, it was the first micro roastery of its kind in Norway. Its roastery has since moved to Ryen, outside the sister.
---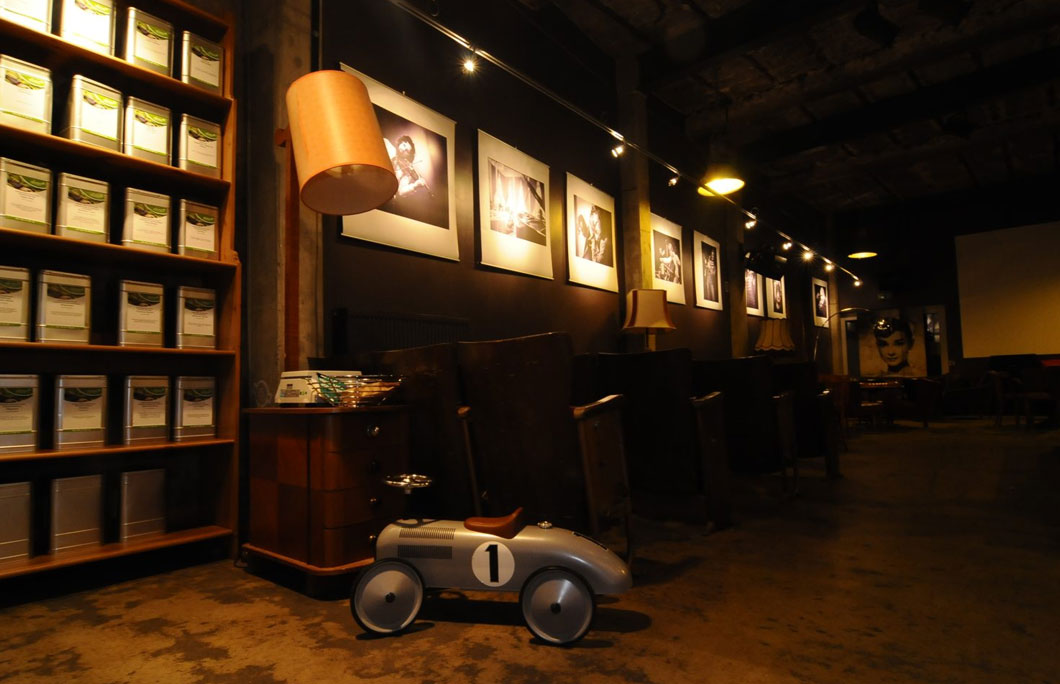 29. Ancien Cinema Café Club – Vianden, Luxembourg
Housed in an old cinema, this coffeeshop offers up huge comfy armchairs, a live movie screen and a book corner – the perfect place to hole yourself up all afternoon. They use fairtrade coffee beans from the Mondo del Café, as well as porcelain pots of tea and light bites.
---
28. Fenster Cafe – Vienna, Austria
Fenster Cafe is quite possibly the cutest little coffee hatch in the world, which you'll find in a small alleyway. Despite the miniature set-up, the owner also sells beans and is a wealth of knowledge and talent. And, while the coffee here is truly superior to other spots in the city, it's the real community atmosphere they've created that makes it one of the best coffee shops in Europe. Proof that good things really do come in small sizes.
Check out The 7 Best Coffee Shops In Vienna
---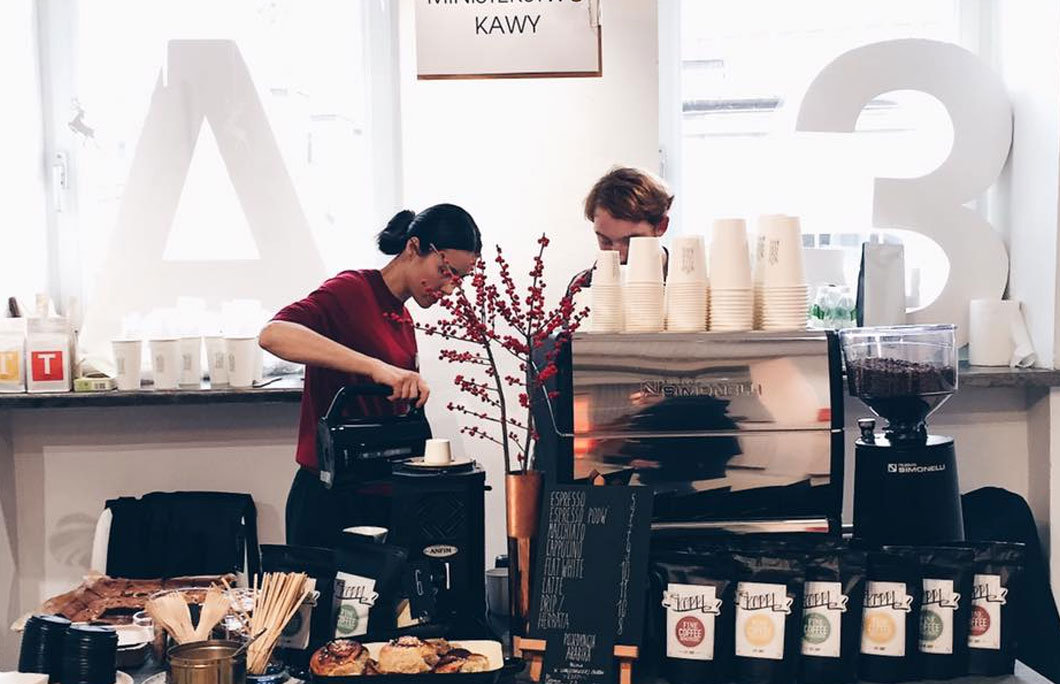 27. The Ministry of Coffee (Ministerstwo Kawy) – Warsaw, Poland
Ministerstwo Kawy has been a favourite with locals for more than seven years, thanks to their Arabica brews and atmospheric interiors. Whether you choose a drip coffee or an espresso, it's impossible to go wrong. The creamy cappuccino pairs perfectly with their home-baked pastries too.
---
26. Taf Coffee – Athens, Greece
At Taf Coffee you'll find expert baristas who really know what they are talking about especially when it comes to the sourcing of their coffee and the huge effort they put in. It's right in the city centre too, so it's handy for a quick caffeine pick-me-up. Try the Freddo Espresso, an iced coffee drink toped with a thin layer of foam. Heaven on a balmy afternoon.
---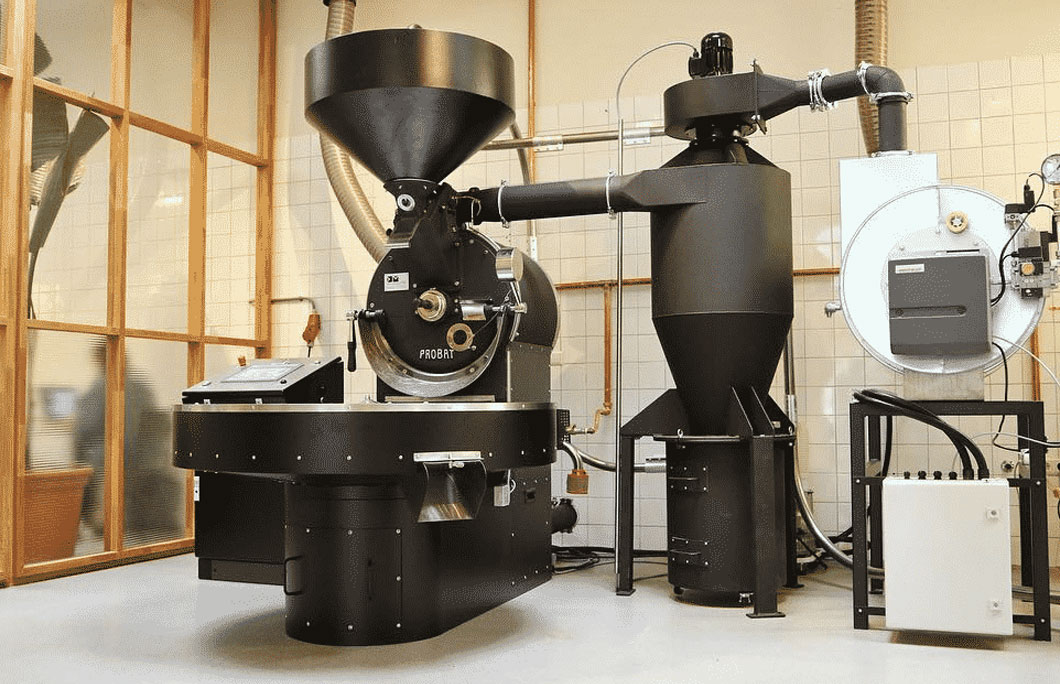 25. Man Met Bril Koffie – Rotterdam, Germany
This Rotterdam-based coffee roaster is serious about coffee – as evidenced by the size of their roasting unit. Located under the railway arches squeezed between record stores and galleries, Man Met Bril Koffie is paving the way on Rotterdam's coffee front, and in a city full of excellent establishments that's saying a lot.
---
24. Pave – Milan, Italy
Situated close to Porta Venezia, this coffee shop and breakfast hotspot is bright and modern. It's run by three young entrepreneurs who are determined to breathe new life into Italy's coffee scene. Unlike most bars, where lingering is frowned upon, at Pave you're actively encouraged to linger over your velvety cappuccino – preferably accompanied by some tasty baked goods.
---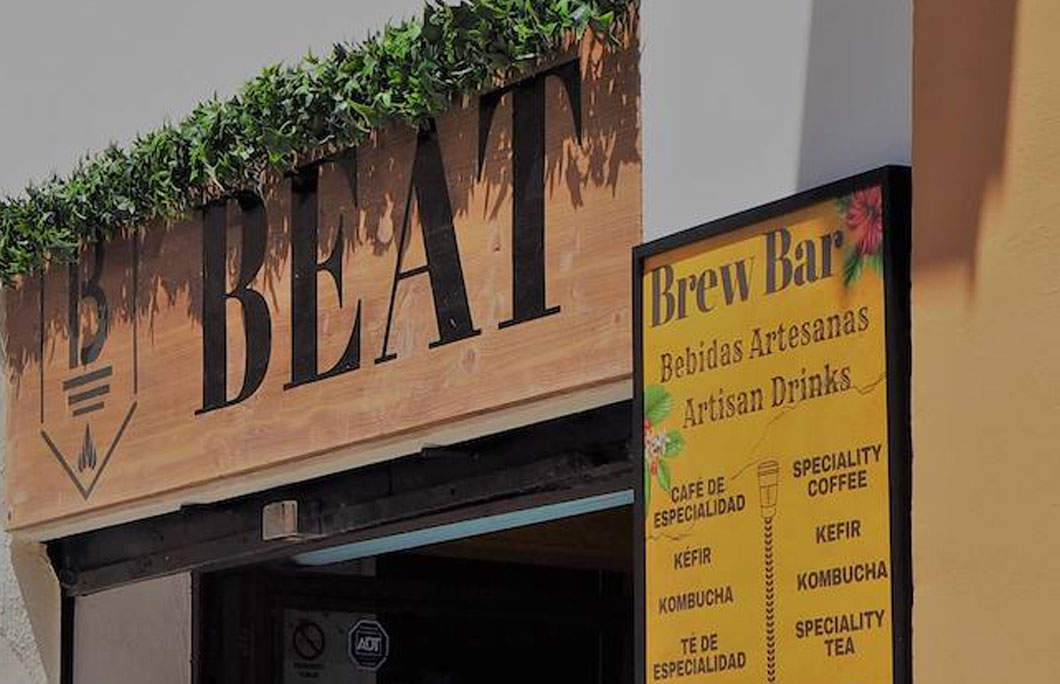 23. Beat Brew Bar – Valencia, Spain
Founded by two Peruvian ex-pats, Beat Brew Bar is one of Valencia's most beloved coffee bars. The focus here is on brewed coffee extraction, using machinery ranging from the classic V60 to lesser-known methods like the Kalita Wave. They roast their own coffee and also make their own chocolates using raw cocoa. There's no animal milk on offer at the bar, but there are as many as eight different milk alternatives to choose from.
---
22. Back to Black – Amsterdam, Netherlands
This female-owned business is renowned for its high-quality, house-roasted coffee. There are two locations to choose from, but the Weteringstraat is the more popular of the two thanks to its large windows and kooky decor. You'll find all your favourites on the menu, as well as a good range of homemade cakes and toasties at lunchtime.
---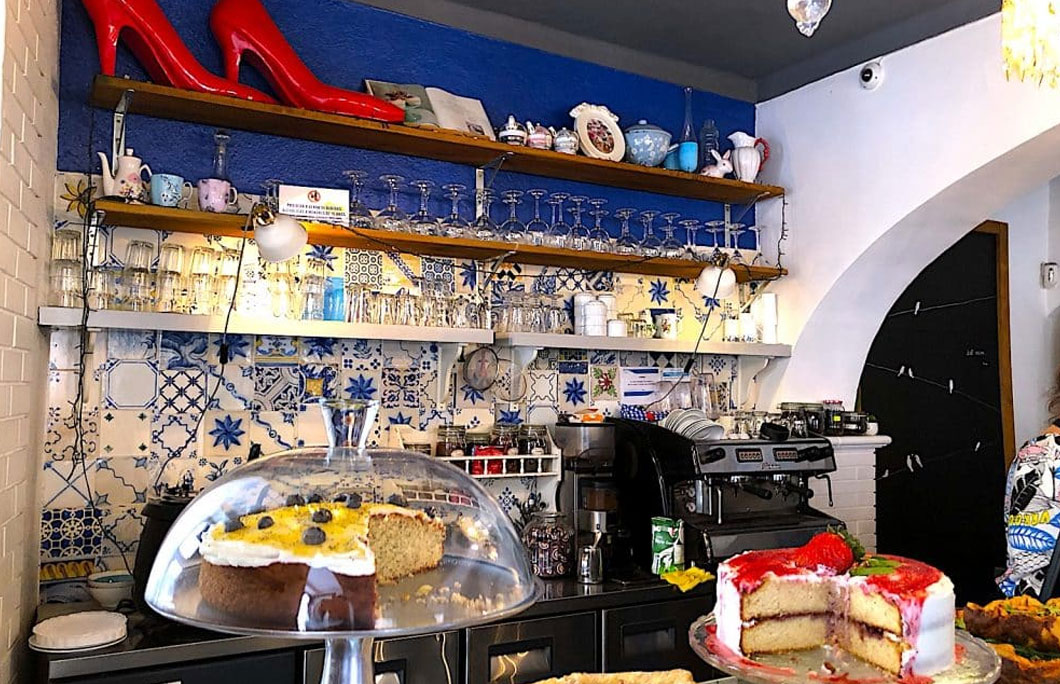 21. Tease – Lisbon, Portugal
This cute and quirky coffee shop is packed full of personality. From the baroque style chandeliers to the cacophony of colourful wall plates, you won't want to leave. The coffee is excellent but there are exciting concoctions on offer here too like the Nutella coffee, a decade blend of Nutella, cocoa, espresso and cream.
---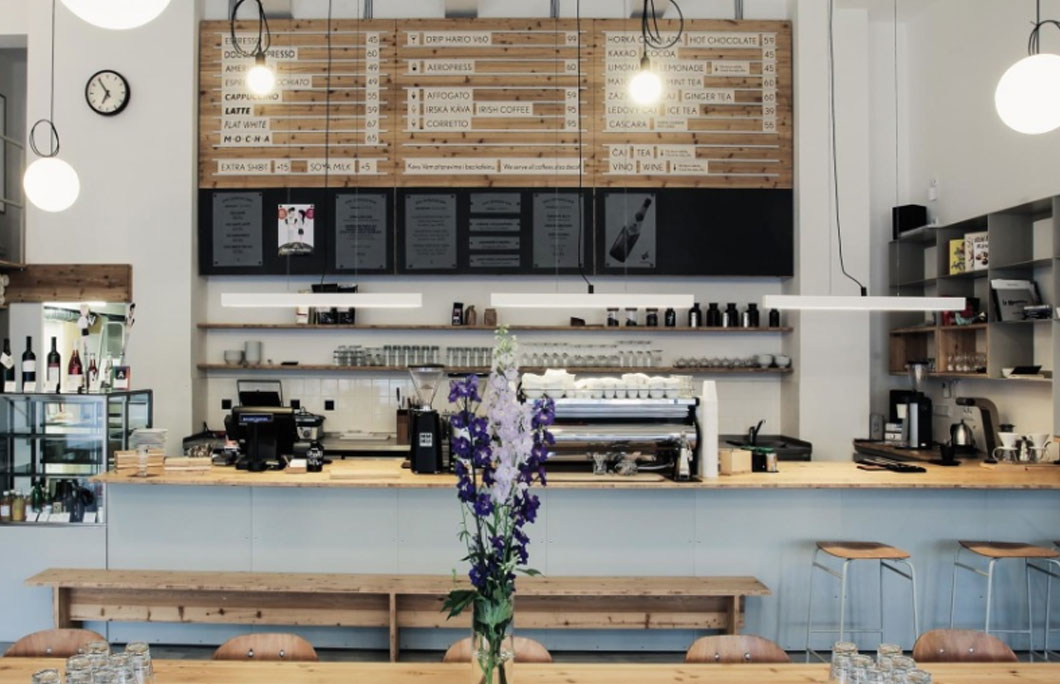 20. EMA Espresso Bar – Prague, Czech Republic
A large industrial space where their team of super-talented baristas make some of the best coffees in the country. There's a real community vibe here, and that combined with the bright airy space makes it somewhere you'll probably settle in and have a second cup.
Once you've finished the coffee take a walk around the 7 most Instagrammable spots in Prague.
---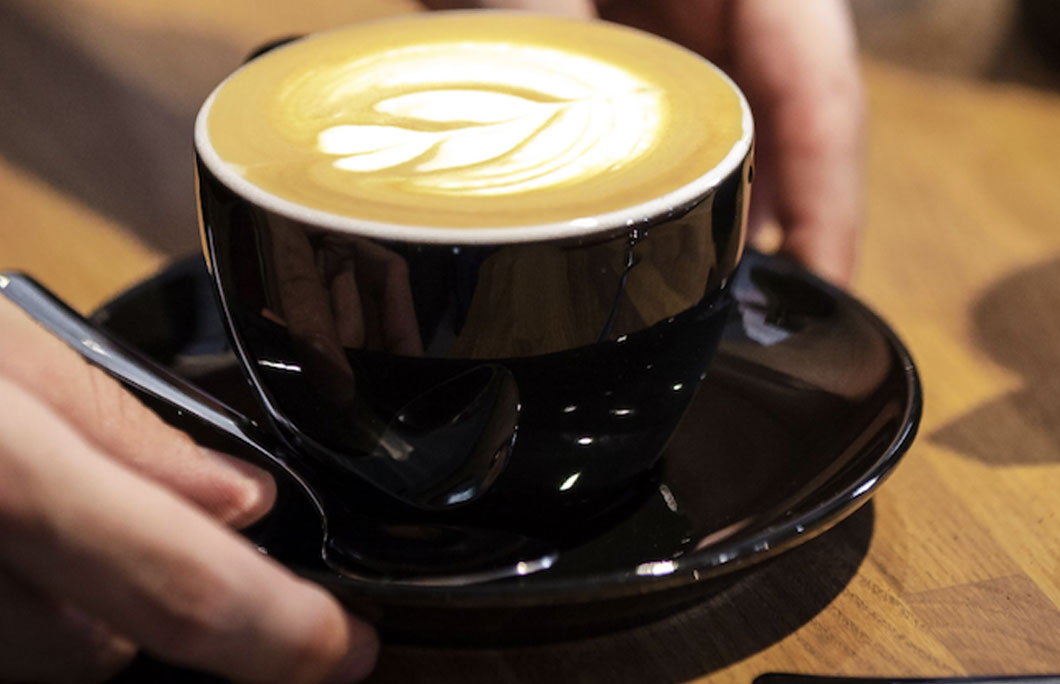 19. Zvaigzne – Riga, Latvia
This centrally-located coffee shop has roots in the UK. Owned by Kristaps Kilbloks, who once lived in UK, the cafe uses Lancaster-roasted coffee from Atkinsons Coffee Roasters. The filter coffee here is world class, as are the cakes and pastries. Service is sparkling and friendly baristas are always happy to talk through the various coffee options – some might surprise you too.
---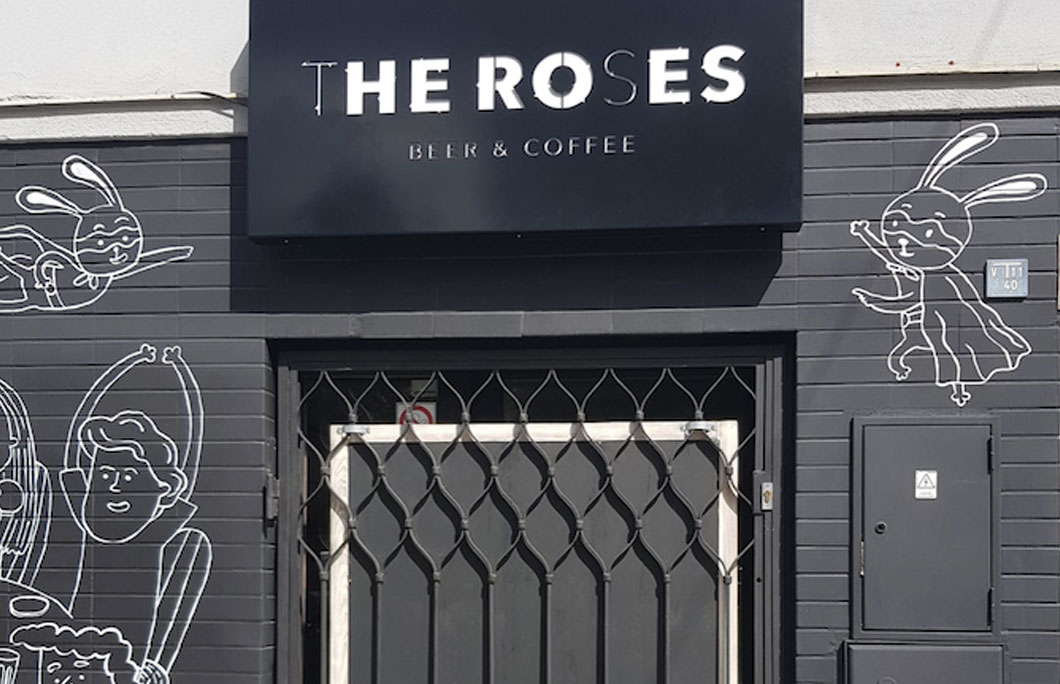 18. The Roses – Brno, Czech Republic
The Czech Republic's second-city might not be able to compete with Prague's coffee houses when it comes to quantity, but when it comes to quality it certainly can. This pint-sized coffee shop, run by Czech Barista champion and Czech Cup Tasters runner-up, serves up some of the best brews in the country. Every days there's one coffee on espresso and at least two choices on filter from a variety of local and European roasters. It's conveniently located a few minutes from the central train station too.
---
17. Andante – Helsinki, Finland
It's hard to hate this highly Instagrammable coffee shop. Everything is beautiful here, from the reclaimed wood interiors to the impressive latte art. It's not all about good looks here either, the coffee is delicious too. There's a wide variety of coffees from roasteries across the world, including La Cabra from Denmark and Kawa Coffee from France.
---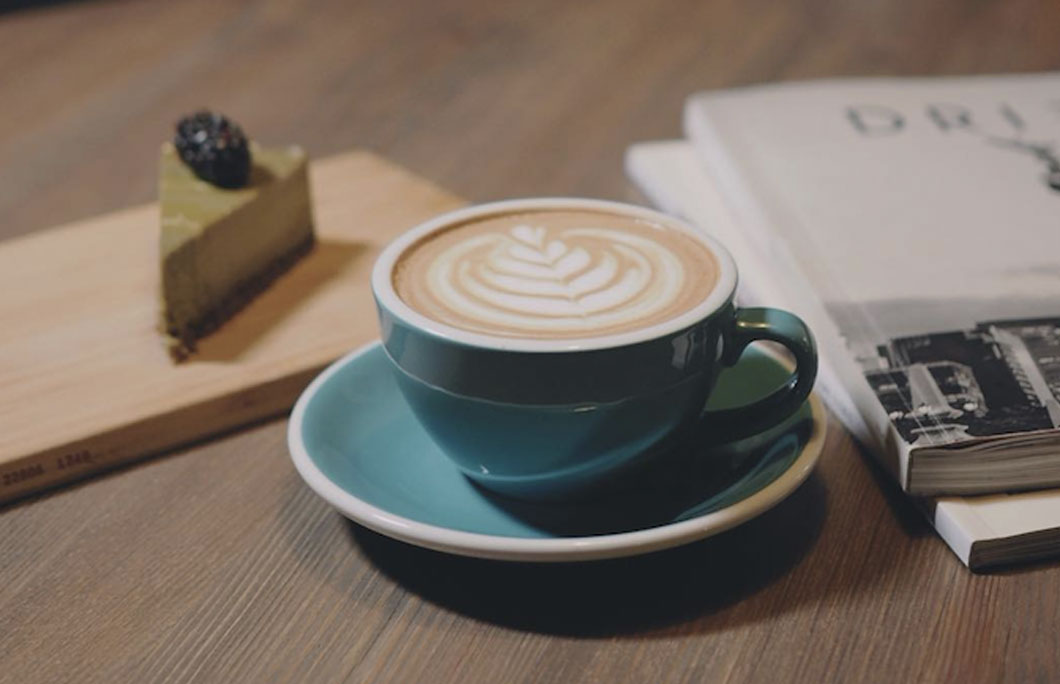 16. Brew Specialty Coffee – Vilnius, Lithuania
Opened in 2015, Brew Specialty Coffee's cafes are popular with everyone from tourists to remote workers. There's a wide range of drinks on offer here, including some brilliantly full-bodied Aeropress coffees. It's so popular there are now three bright and airy locations dotted around the city too. There's more than coffee on offer here too – cinnamon buns, sandwiches and even a variety of healthy grain bowls – so you can linger here for a while.
---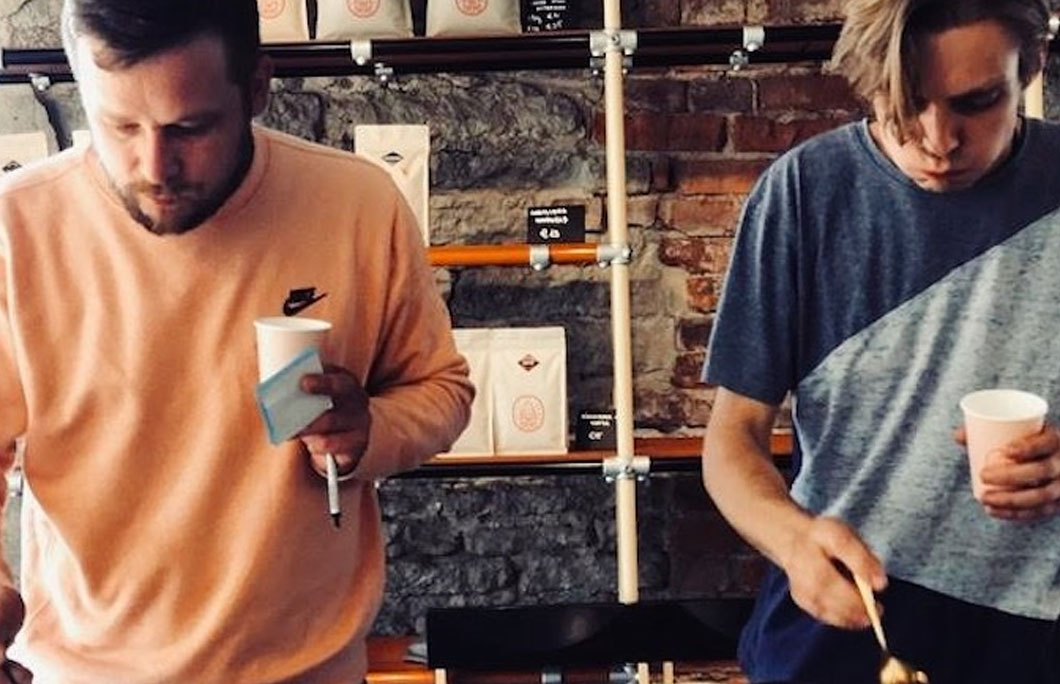 15. Paper Mill Coffee – Tallinn, Estonia
Paper Mill Coffee is one of the capital's newest coffee shops, but its already gained an impressive reputation. The team here roasts coffee at the cafe with a Probat roaster, offering up four single-origin coffees and an espresso blend. There's a wide range of coffees to choose from here, including espresso-based drinks and batch brew filter coffees. Come hungry and stay for lunch as you won't be able to resist the delicious – and happily nutritious – meals on offer here too.
---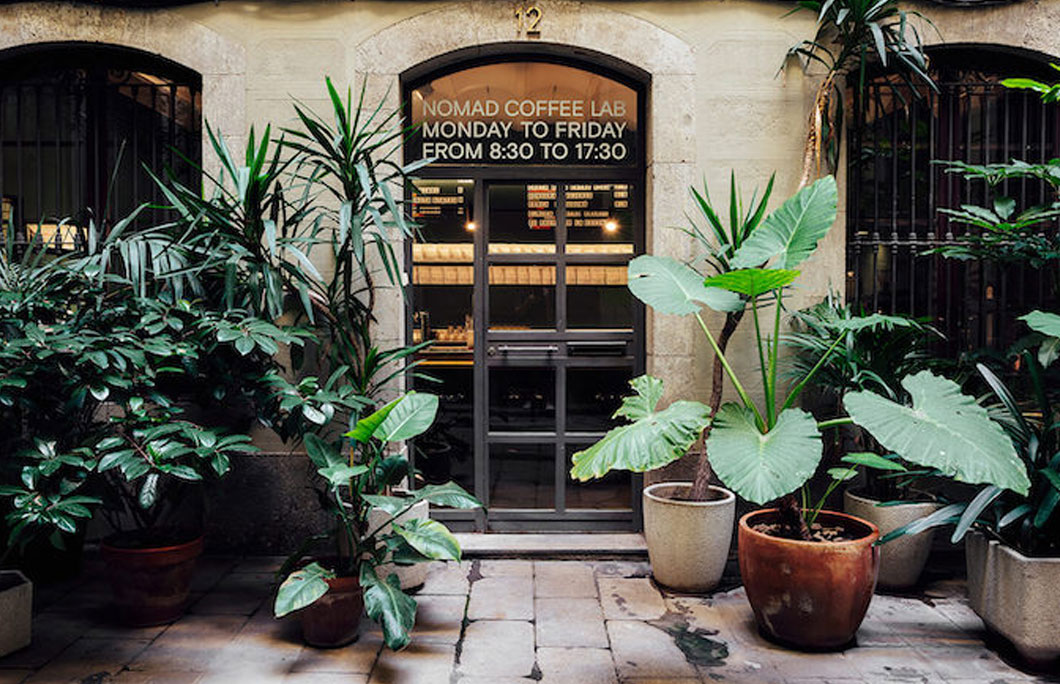 14. Nomad Roasters' Home – Barcelona, Spain
This part-coffee shop, part-roastery in Poblenou is one of the best places in the city to tuck into an ice latte – they enrich the ice cubes with locally-produced chocolate bars. Need we say more? The team select the beans, toast them and serve them up in myriad of ways, so you'll find all the classics as well as some creative concoctions too.
---
13. Coffee Collective – Copenhagen, Denmark
There are numerous Coffee Collective locations across Copenhagen, but for the best experience head to the city centre food market at Torvehallerne, where you'll find their team dishing up delicious drinks to happy customers who've just eaten at the various stalls.They've been driving the coffee scene to new higher levels of perfection in Denmark for years.
Once you've finished the coffee take a walk around the 7 most Instagrammable spots in Copenhagen
---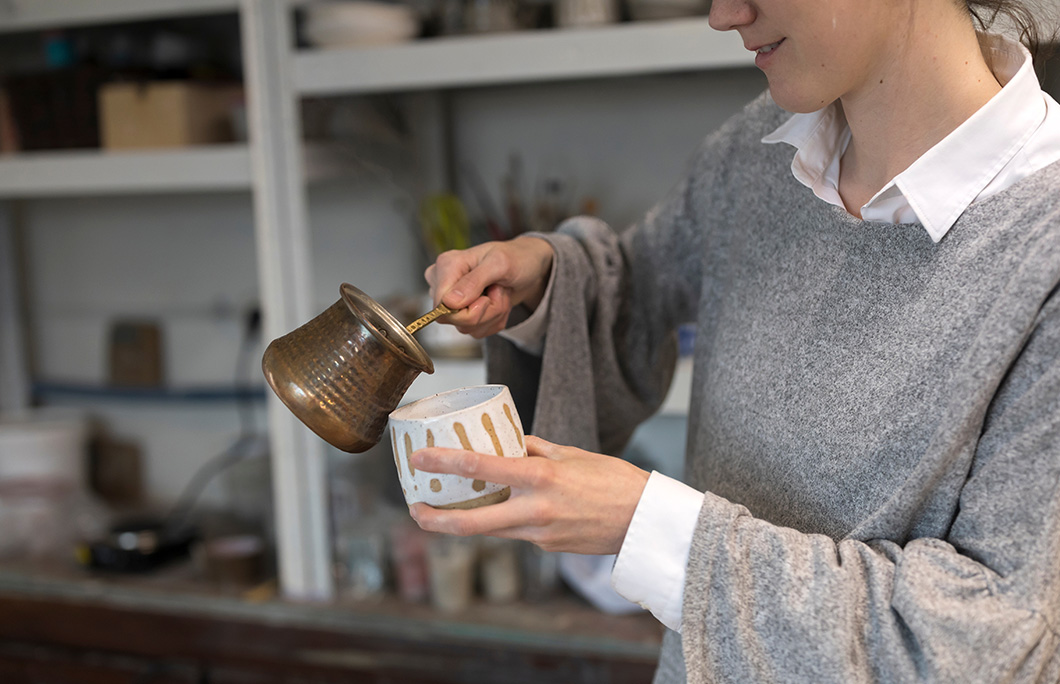 12. Cafe Čokl – Ljubljana, Slovenia
This cosy coffeeshop is run by Tine Čokl. He got serious about specialty coffee after he volunteered at the World Barista Championships and started roasting his own beans soon after. As well as serving up delicious coffees, drinking here is about as close to a guilt-free coffee experience as you can get; the cafe is close to zero waste and there's an emphasis on fair-trade, ethical sourcing.
---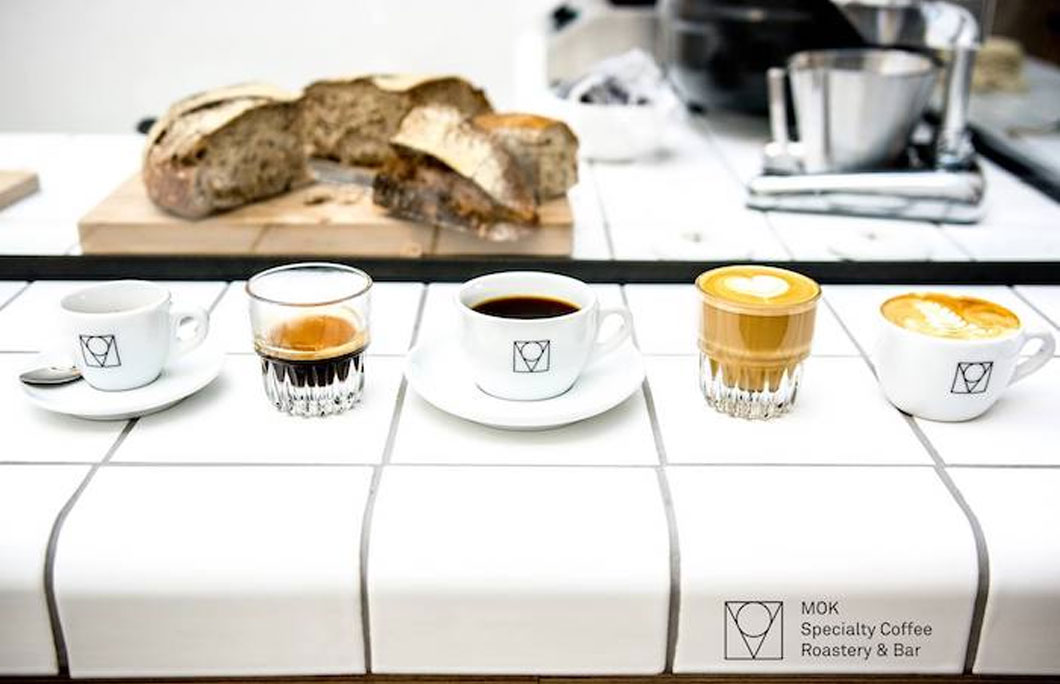 11. MOK – Brussels, Belgium
They have outlets in both Brussels and Leuven (a small town outside Brussels) and they source and roast all their coffee themselves to ensure the highest standards. Mok is shining the light in terms of leading the coffee revolution that has been sweeping Brussels in recent years.
Once you've finished the coffee take a walk around the 7 most Instagrammable spots in Brussels.
---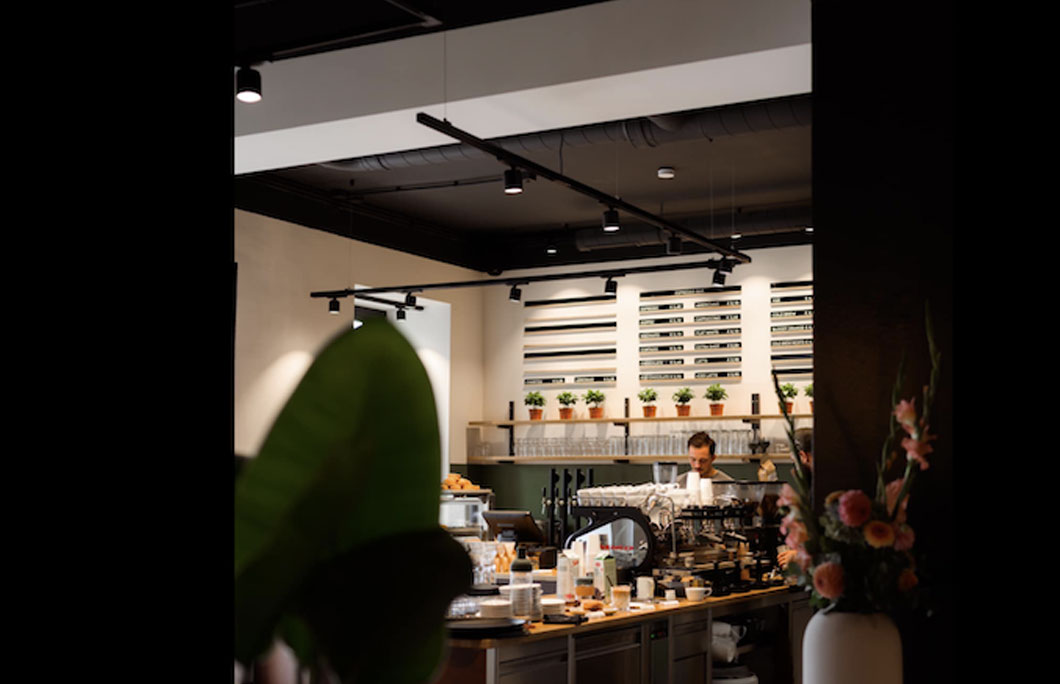 10. GOTA Coffee Experts – Vienna, Austria
They really are coffee experts here. One of Vienna's best-loved coffee shops, GOTA Coffee Experts is at the cutting edge of the city's creative coffee scene. Stop here for the perfect morning espresso.
---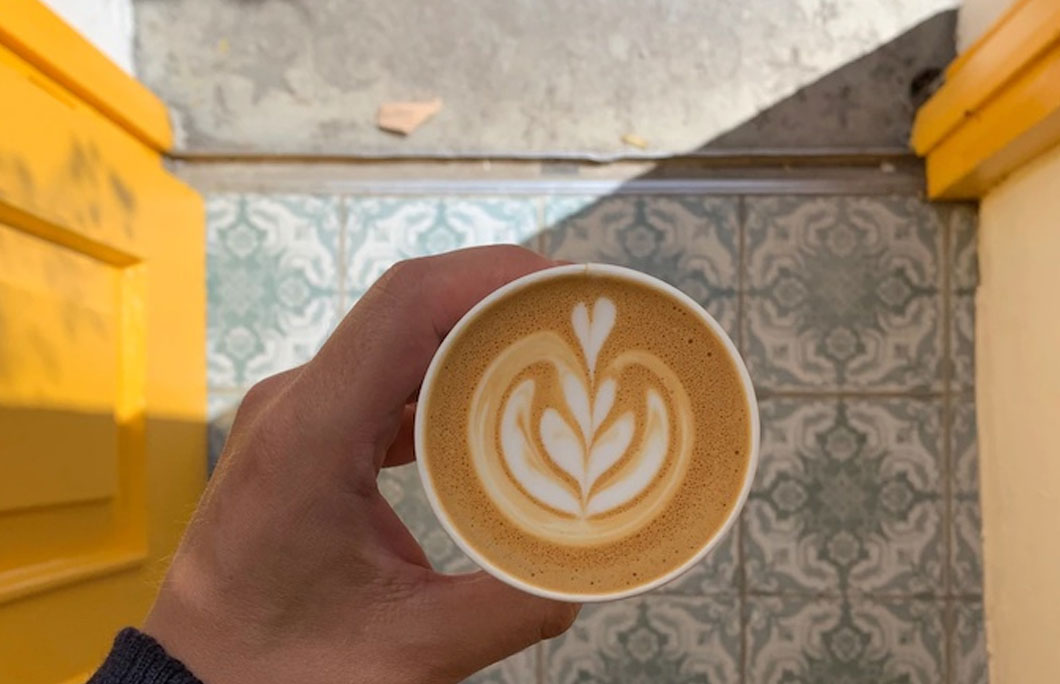 9. Coffeewek+Press – Galway, Ireland
This Quay Street institution is a cool, minimalist affair – the perfect antidote to the city's many traditional pubs. There's even a small gallery inside, showcasing local and international artists. As a multi-roaster cafe, they work with over 30 local and international coffee roasters, so you'll never get bored either. The flat whites are unbeatable.
---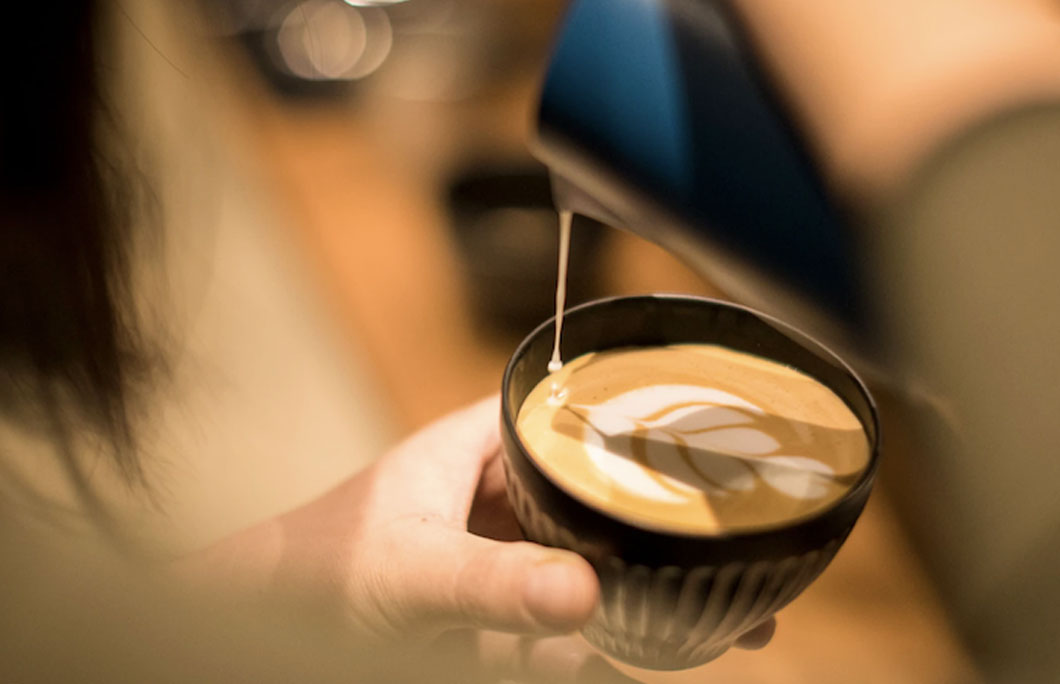 8. MAME – Zurich, Switzerland
Founded by Japanese barista Emi Fukahori and barista champion Mathieu Thesis, MAME – aptly – means beans. Since it opened, it's become one of the city's most beloved coffee shops thanks to its world-class brews. They serve three types of coffee: Classic (chocolatey), Adventure (fruity) and Crazy (complex and floral).
---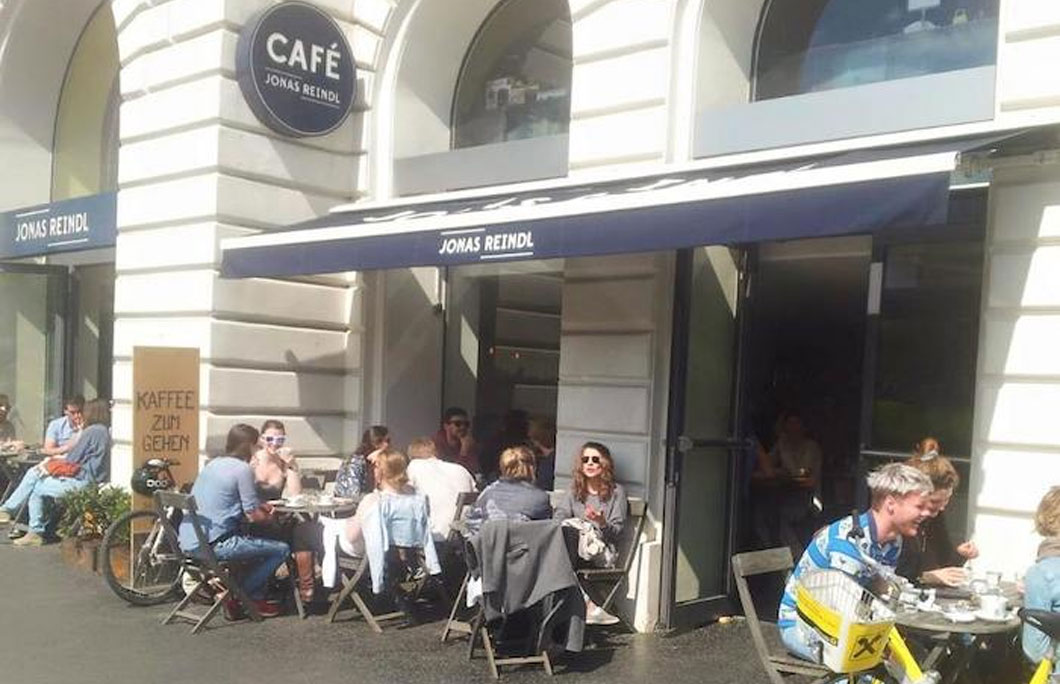 7. Jonas Reindl – Vienna, Austria
This beautifully-designed coffee shop pours love and expertise into every single cup. They aim to create unique coffee experiences by providing distinct flavours and aromas, as well as placing a big focus on transparency on the journey of their beans.
---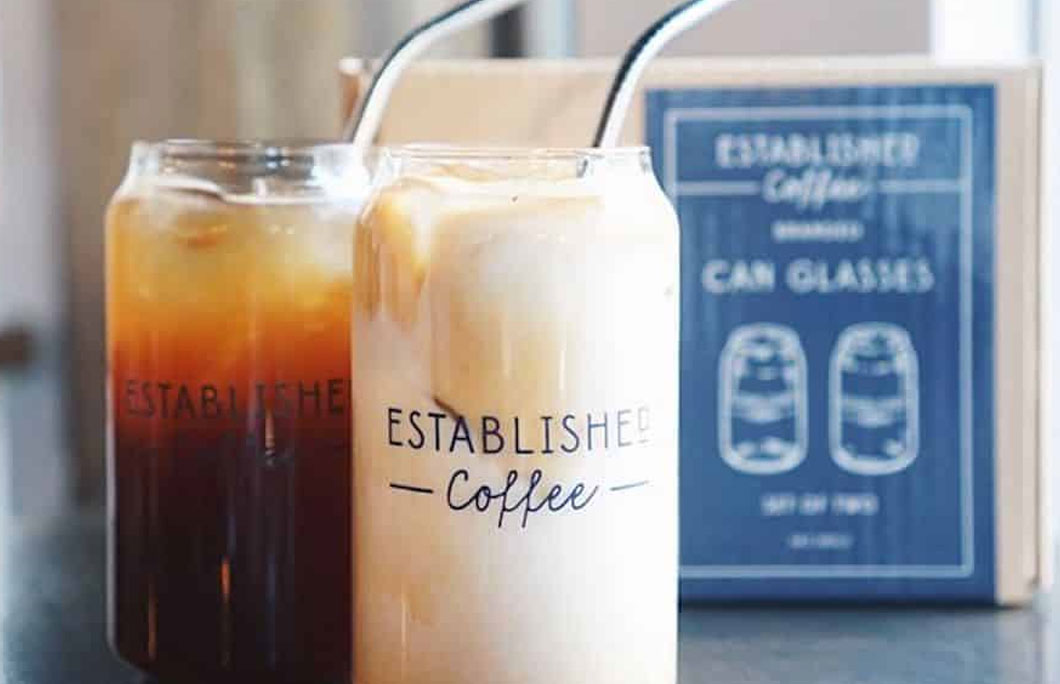 6. Established Coffee – Belfast, Ireland
Established Coffee is evidence that with enough passion, dedication, sweat and tears, even the most humble of beginnings can lead you to greatness. This small Belfast cafe is quickly growing; they started roasting their own coffee in 2020 and their already-delicious coffees have since become even more irresistable. The super local vibes and family environment make this easily one of the best coffee shops in world.
---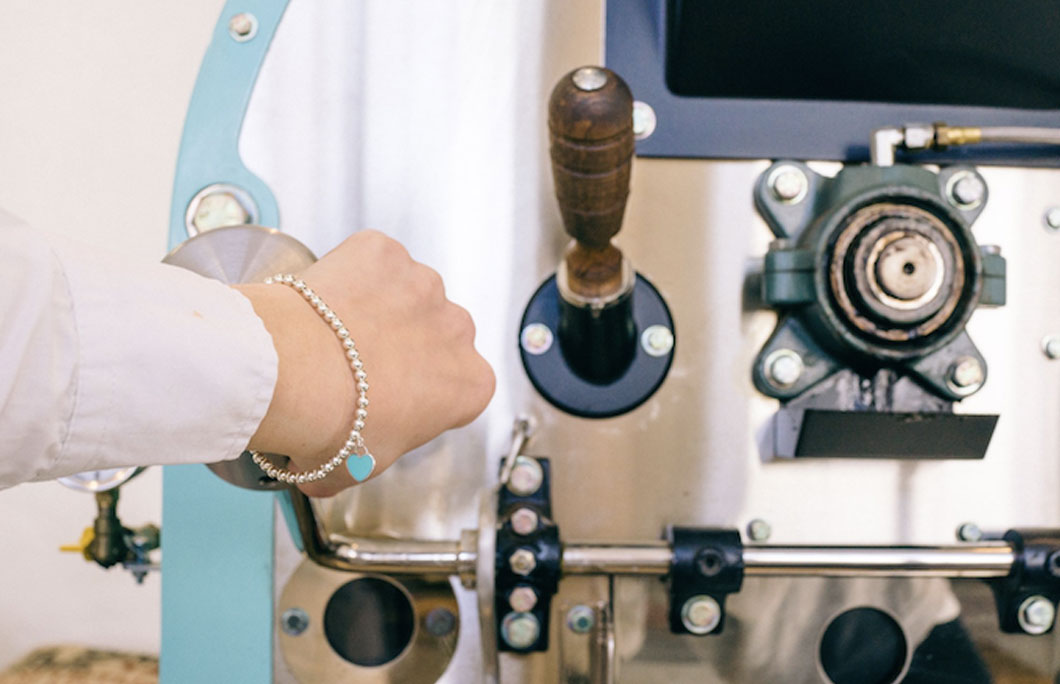 5. Drop Coffee – Stockholm, Sweden
They've honed the art of fika (a sort of daily coffee, cake and chat opportunity) in Stockholm, so there's no shortage of excellent coffee shops. But Drop Coffee is really a cut above the rest. Tucked away in the trendy Södermalm, the award-winning roastery sells beans onsite and also run courses for aspiring coffee connoisseurs. Consistent quality across the board ensures they're easily amongst the best of the best – the perfect spot for a fika. Once you've finished the coffee take a walk around the 7 most Instagrammable spots in Stockholm.
---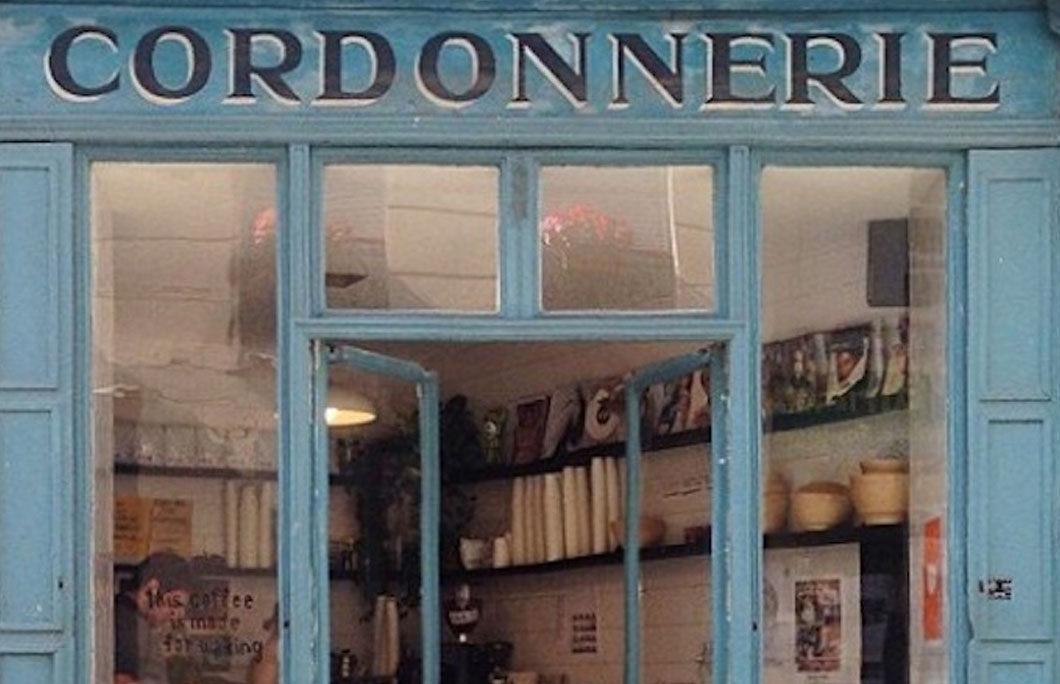 4. Boot Café– Paris, France
This pint-sized coffeeshop might be small but there's nothing modest about its coffee offering. Once an old cobbler's shop in Le Marais, they take coffee very seriously here. Baristas expertly prepare pour-overs by Chemex (no filter coffee in sight), shots of espresso and some of the creamiest flat whites in the city. They source their beans from the local roastery Belleville Brûlerie. You'll need some serious elbow power to win one of the handful of seats in the shop, but it's worth the effort.
---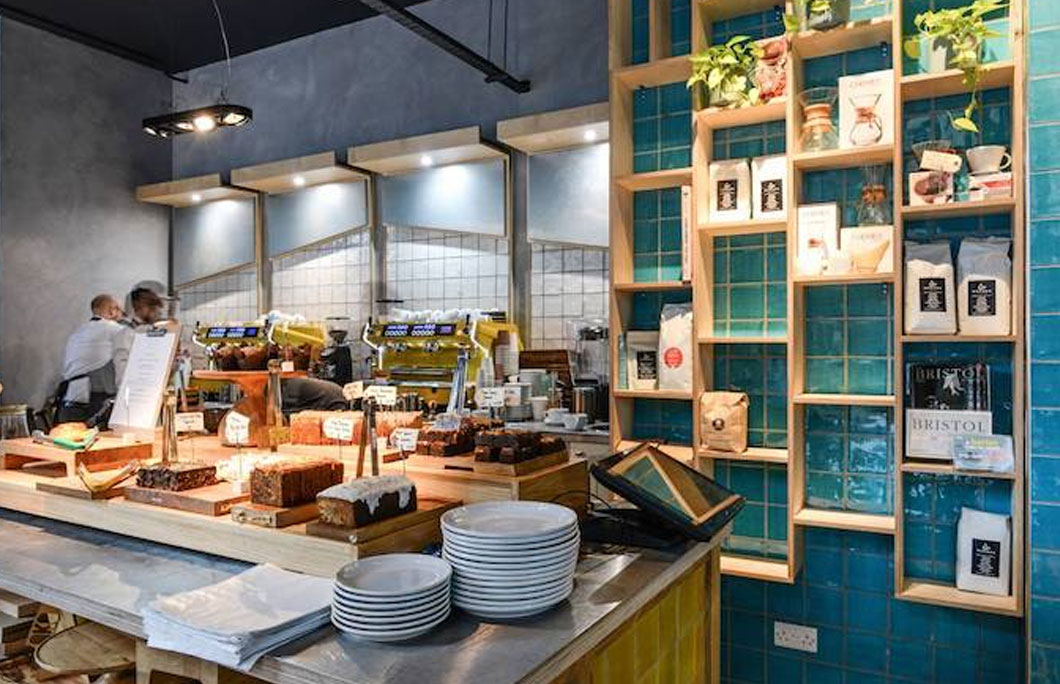 3. Mokoko – South West (Bath, Bristol & Portishead), United Kingdom
While it would be fair to assume that the Big Smoke would boast the best coffee in the country, the title rightfully goes to Mokoko. The beloved coffee shop boasts four premises across the South West – two in Bath, one in Bristol and one in Portishead. You can expect perfectly brewed cups at each establishment, though the Bristol bakery gets extra points for its onsite bakery. Sip on everything from creamy cappuccinos to Aeropress-prepared coffees, and tuck into a freshly baked cherry cheesecake muffin. Coffees here are single-origin and roasted in-house too.
---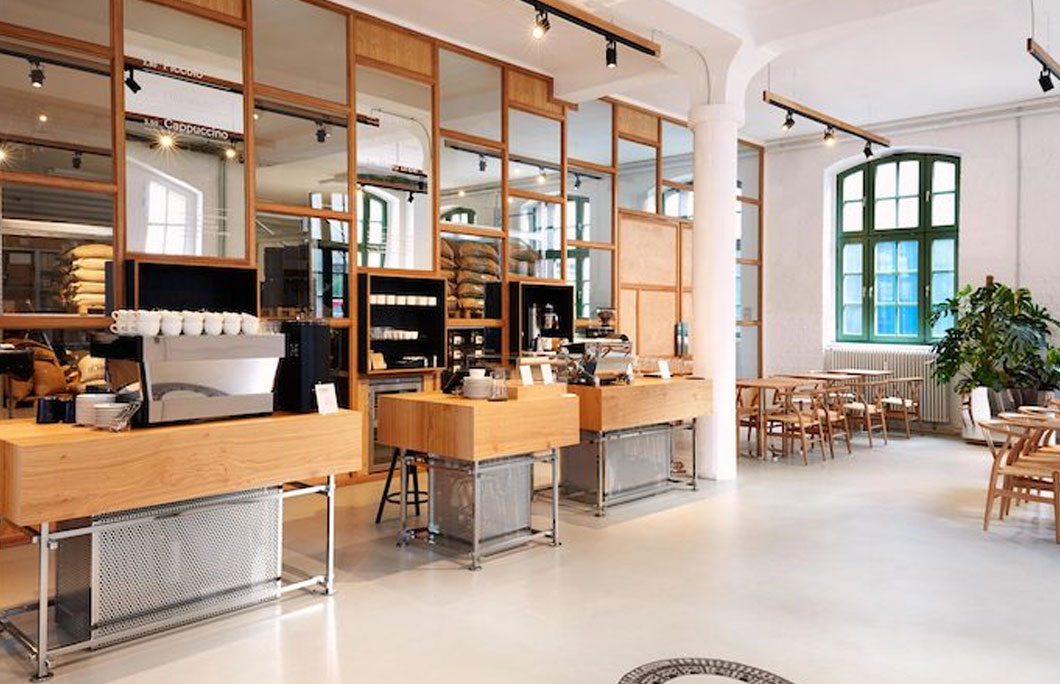 2. Bonanza Coffee – Berlin, Germany
Stop the press, we've found the best flat white in Berlin – and in a city full of coffeeshops, that's saying something. According to the website, Bonanza serves up 'unnecessarily good' coffee, and we agree. The secret? Arabica coffee sourced from the likes of Colombia and Ethiopia, roasted on-site for longer than you'd expect and lovingly served by passionate baristas.
Once you've finished the coffee take a walk around the 7 most Instagrammable spots in Berlin.
---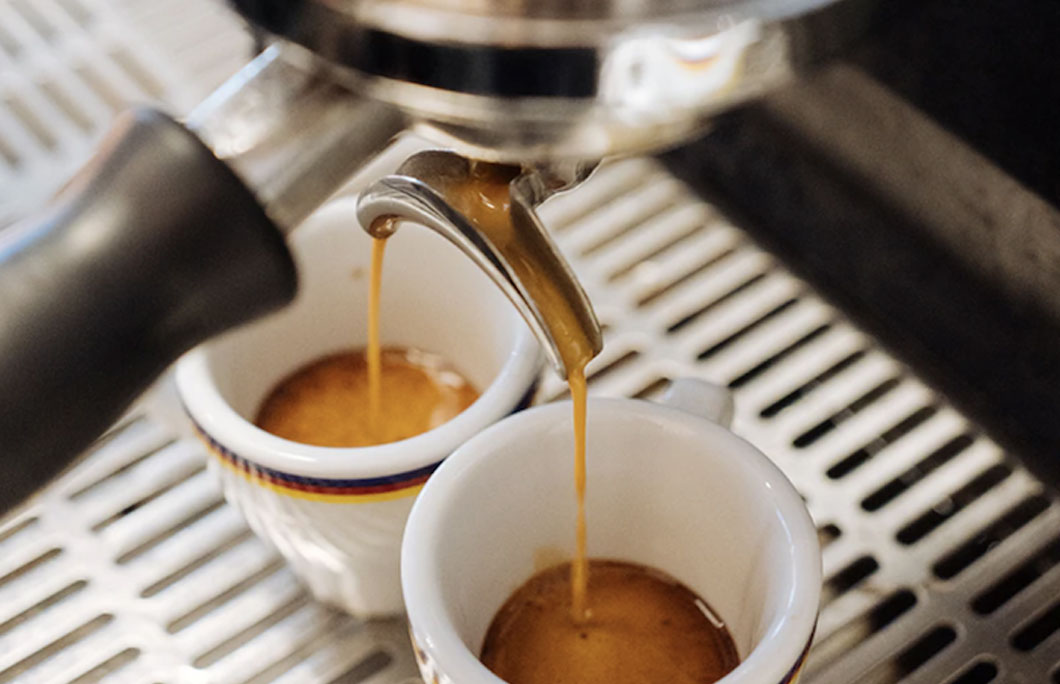 1. Ditta Artigianale – Florence, Italy
Alright, it's hardly difficult to find a decent cup of coffee anywhere in Italy. But Ditta Artigianale has something new to bring to the table. Opened in 2013, Ditta Argigianale is a forward-thinking coffee shop with an international vision. The emphasis here is on delivering high-quality coffee from free-trade single producers and micro-lots. There are now three different locations, including one inside an impressively-renovated sixth-century church. The coffee shop also pairs state-of-the-art Japanese equipment and classic Italian espresso machines. The result? The perfect cup of coffee, every time.
---