Faro Airport Destinations
Planning a trip from Faro Airport and need to know the latest destinations?
Congrats – you've landed exactly where you're meant to be right now.
Whether you're planning your first big family holiday for a couple of years, an international business trip or simply have the travel bug and fancy heading off somewhere interesting solo or with your significant other, we've got you covered.
As well as up to date information on FAO destinations, we've also thrown in a few recommendations for locations you might not have visited before – in case you've got an adventure itch but are starting from scratch.
Stick with us to find out more about the most popular, exciting and unusual Faro Airport destinations.
Faro Airport destinations list
You'll find a comprehensive list of current Faro Airport destinations below: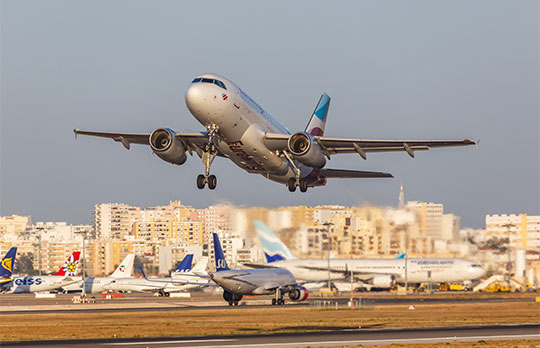 Faro Airport UK & Ireland destinations
Need to travel from Faro Airport to the UK or Republic of Ireland? Right now, you can fly to English destinations including Birmingham, Bournemouth, Bristol, Doncaster, Exeter, Leeds-Bradford, Liverpool, London (all airports), Manchester, Newcastle, Nottingham and Southampton. There are also Northern Irish flights to Belfast and Derry-Londonderry, as well as flights to Cardiff in Wales and Aberdeen, Edinburgh and Glasgow in Scotland. Need to fly to the Republic of Ireland? There are flights from Faro to Cork, Dublin, Kerry County, Knock, and Shannon.
Faro Airport European destinations
Fancy jetting off from Faro to a European destination (in Portugal and beyond)? No problem – currently you can take off from FAO to amazing places like Lisbon, Porto, the Azores, Amsterdam, Barcelona, Basel, Berlin, Cologne, Copenhagen, Eindhoven, Lille, Lyon, Maastricht, Munster, Nice, Paris, Oporto, Rotterdam, Vienna, Warsaw and Zurich.
Faro Airport rest of the world destinations
Direct flights from FAO to destinations outwith Europe are few and far between, but you can catch a flight to Toronto if the idea of Canada's stunning nature and welcoming culture whets your appetite – check the official airport site for details.
Faro Airport onward destinations
With so many direct flights available from Faro to destinations right across Europe, it's simple to find connecting flights to almost anywhere on Earth. Whether you want to hang out with the hipsters in Tokyo's Harajuku or chill out with the Rastas in Jamaica's Blue Mountains, there's always a way.
Where are the best places to fly to from Faro Airport?
If you don't have your destination nailed yet, that's fine – we all know what it's like when you just want a break from the old routine. Here are a few FAO destinations you might want to consider:
Choose Birmingham if you want to tap into the rich culture of the city that did such a spectacularly good job hosting the XXII Commonwealth Games. Just a few cracking things to do in this marvellous multicultural city include catching a live music or comedy gig in the exquisite Symphony Hall (Britain's finest), drooling over 1000 classic mean machines at the National Motorcycle Museum and coming face to fin with sharks and other underwater creatures at the National Sea Life Centre. You can also catch the Shakespeare Express steam train from the city to the Bard's home town Stratford Upon Avon, ignite your kids' imaginations at Birmingham Museum and Art Gallery and see Jersey cattle, ponies and goats at Sheldon Country Park. Whew!
Choose Newcastle to get to know some of Britain's most welcoming locals and experience a buzzing city with a proud working class heritage. Top things to see and do in and around this North East powerhouse include enjoying world-class music at Sage Gateshead, soaking up the atmos in Ouseburn's superb bars and restaurants, and watching the mighty Newcastle United play at St James Park. If you want to stretch your legs in some super scenery, head to the 400-acre Rising Sun Country Park with its lake, woods and wetlands, while the old school Art Deco Tyneside Cinema is a treat for cinephiles.
Choose The Azores if you want to have the time of your life discovering a nine-island volcanic paradise. Outstanding things to do in this amazing archipelago include hiking the scenic Lagoa do Fogo Trail on San Miguel, watching whales breach the surface from a boat, and soaking in therapeutic thermal springs. The Azores is also home to the 2351m high Mount Pico, the highest point in the whole of Portugal, so if you're feeling fit you can take a guided climb up this active volcanic peak and see fumaroles at the top releasing steam from the fiery depths below. Don't leave without seeing Sete Cidades crater lake – this azure lake is surrounded by seven mountain peaks and looks like something from another planet.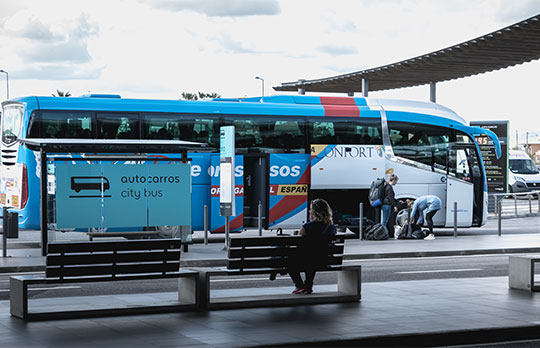 Faro Airport – connecting you to the world
Want to strike out further afield? Here are a few tips on exciting FAO destinations you may not have been to before:
Choose Nice if you want to explore the Cote d'Azur and discover the sun-kissed playground that inspired Ernest Hemingway, F Scott Fitzgerald, Pablo Picasso and many other creative legends. Stay in a waterfront apartment in laid-back Golfe Juan and enjoy evening strolls in the marina as plush yachts bob on the breeze. Party at the Pam Pam bar in nearby Juan Les Pins or spot Hollywood stars and Euro Royalty while sipping a kir royale on the terrace at Hotel Martinez in Cannes. Stroll along the battlements at Antibes and gaze out over the dreamy blue Mediterranean, then visit the hilltop artists' commune at St. Paul de Vence, where there's a gorgeous gallery around every cobbled corner. It's easy to see how the French Riviera gets addictive – dive in an let yourself go.
Choose Basel for its unique mix of Swiss, German and French culture and scenic setting on the Rhine. If art is your thing, the Kunstmuseum boasts a world-class collection of Baroque, Renaissance and modern pieces, while a wander round the maze of alleys and streets in the Altstadt reveals iconic buildings like Basel Minster and the City Hall, and Basel Zoo hosts more than 640 animal species from around the world. Foundation Beyeler is also well worth a look – located a short drive out of town, this mind-boggling collection of modern art is one of the world's best. Housed in a purpose-built Renzo Piano building, this gallery features works by Van Gogh, Monet, Pollock and many more. Meanwhile, great places to stay in Basel include Grand Hotel Les Trois Rois, Radisson Blu and Pullman Basel Europe.
Choose Toronto if ice hockey, craft beer and cracking cuisine floats your boat. As well as catching a Toronto Maple Leafs game, you can visit the Hockey Hall of Fame and try your luck against the game's best ever players in the Shoot Out simulation. Then relax while strolling amidst the Art Gallery of Ontario's exquisite 95,000 piece collection and take in the views from the 553m high CN Tower. Meanwhile, people watching at Trinity Bellwoods Park is almost mandatory in the balmy summer months, and you can swap sticks and pucks for bats and balls at the Rogers Centre, where the Blue Jays Major League Baseball team ply their trade. If live music is your bag, catch established and up and coming acts at the Roy Thomson Hall, while the St Lawrence Market is a hotspot for everything from hot-out-the-oven bread to unique antiques. And you can't visit Toronto without taking a trip to Niagara Falls. Soak up the iconic Horseshoe Falls view from Table Rock – just a couple of feet from the edge where 750,000 gallons of water rushes over per second, this is where sheer power meets scenic beauty.
Which airlines fly from Faro airport?
A wide range of airlines fly from Faro, including Aer Lingus, Air France, British Airways, easyJet, Edelweiss, Eurowings, Jet2.com, Norwegian, Ryanair, TAP Portugal, TUI and Lufthansa.
Restaurants, cafes and watering holes at FAO include Burger King, Costa Coffee, Carlsberg Sports Bar, Pizza Hut and Subway. There are also some great shops airside, including designer boutique Attitude, the Portfolio handicraft emporium and the well-stocked Duty Free store.
How can I hire a car at Faro Airport?
Whether you need to hire a car at Faro airport or any of the destinations we've mentioned, it's easy with Enjoy Travel. Drop your dates and details in our search engine and your ideal FAO car hire package is at your fingertips – there's everything from convertible sports cars to people carriers.