Cannot decide whether to choose Bruges Vs Antwerp?
Bruges and Antwerp are two popular city break destinations in Belgium. Bruges is famous for its fairytale feel, canals and picturesque old town. Antwerp on the other hand is famous for its port, diamonds and historic city centre. Each city oozes character and charm but both give visitors different experiences of Belgian life. You can easily catch a train between the two cities, the journey takes just one and a half hours. However, if you can only visit one Belgian city, which one should it be? Our useful guide will help you decide if you should book a city break to Bruges or Antwerp.
Bruges Vs Antwerp: How to Choose Between the Two
Overview – is Bruges or Antwerp better?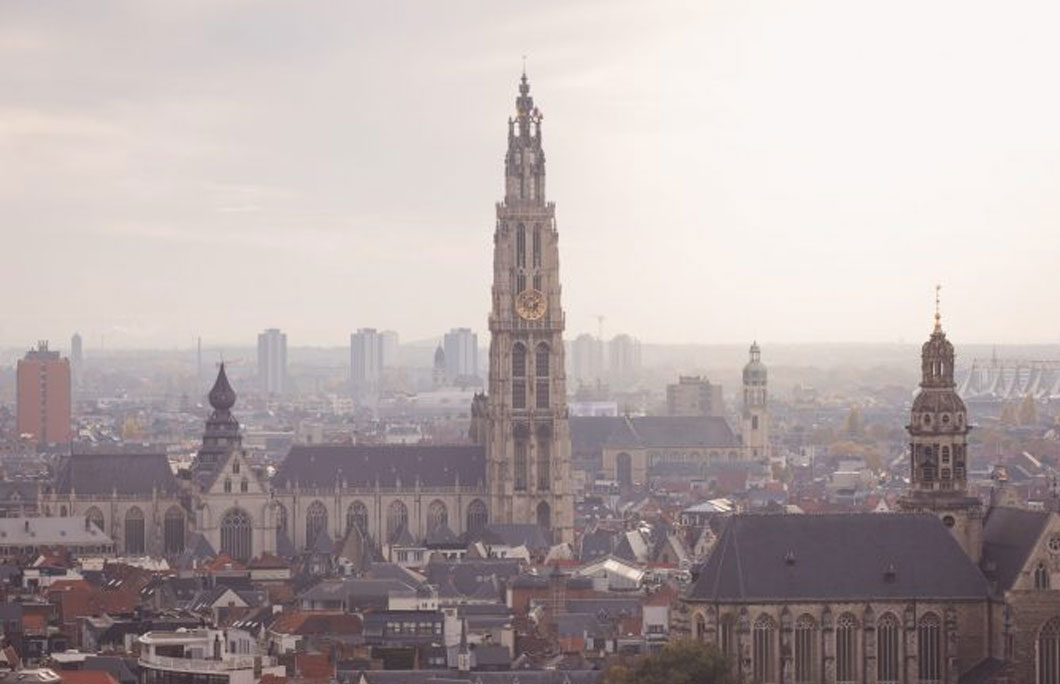 Bruges is in the West Flanders region of northwest Belgium. This is the Flemish-speaking part of the country. It is an incredibly picturesque city with its many canals and cobbled streets. Its nickname is "Die Scone" (the beautiful one) or "Venice of the North". Apart from its tranquil canals, tourists flock to the city for its medieval architecture, wonderful museums and galleries and general agreeable ambience. The city has a laid back vibe. The pace is slow. It is very romantic, so ideal perfect for couples. However, it's also perfect for solo travellers and families due to how safe and friendly the city feels.
Antwerp is also in the Flanders region of northern Belgium. It is situated on the Schelde (Scheldt) River, some 88km (55 miles) from the North Sea. The Port of Antwerp is one of the biggest in the world and the city is synonymous with the diamond trade. In fact, Antwerp is known as the diamond capital of the world. The city is cool and has a great buzz about it. It has a thriving start-up culture and is a magnet for creatives. It is steeped in history too and the atmospheric centre with its grand squares, cobbled-stoned streets and imposing buildings is like an outdoor museum. The city has attractions to suit all types of travellers from families to those going it alone.
---
Bruges
Bruges is a great destination for a relaxing city break. The city has laid back vibe and is charming and characterful with interesting UNESCO listed buildings and plenty of places to eat chocolate and drink beer.
One of the most iconic landmarks of the city is The Belfry medieval tower, which dates back to 1240. For terrific views of the city climb the 366 steps to the top. The 'Princely Beguinage Ten Wijngaarde' heritage site is a serene convent garden, which was founded in 1245. Tourists love this complex for its history as well as its beauty.
Bruges Old Town is a UNESCO heritage site and an outstanding example of a medieval historic settlement. Start exploring the city from the stately Markt (Market Square) with its grand buildings and jovial atmosphere. From here, head off and just stroll the cobbled streets and winding walkways uncovering quirky shops, places of interest and cosy bistros.
Get your culture fix at the Groeningemuseum where you can marvel at its collection of Flemish grandmasters, including renowned Dutch painter Jan van Eyck. He was said to have invented oil painting whilst in Bruges.
To see the city from a different perspective, take a canal boat tour. This is a fun, relaxing way to see all that Bruges has to offer and admire the pretty buildings and bridges from the water.
Follow in the footsteps of Colin Farrel finding the various filming locations of the movie In Bruges. Scenes were filmed at the Relais Bourgondisch Cruyce hotel, 't Zwart Huis (The Black House) bistro and The Basilica of the Holy Blood chur
---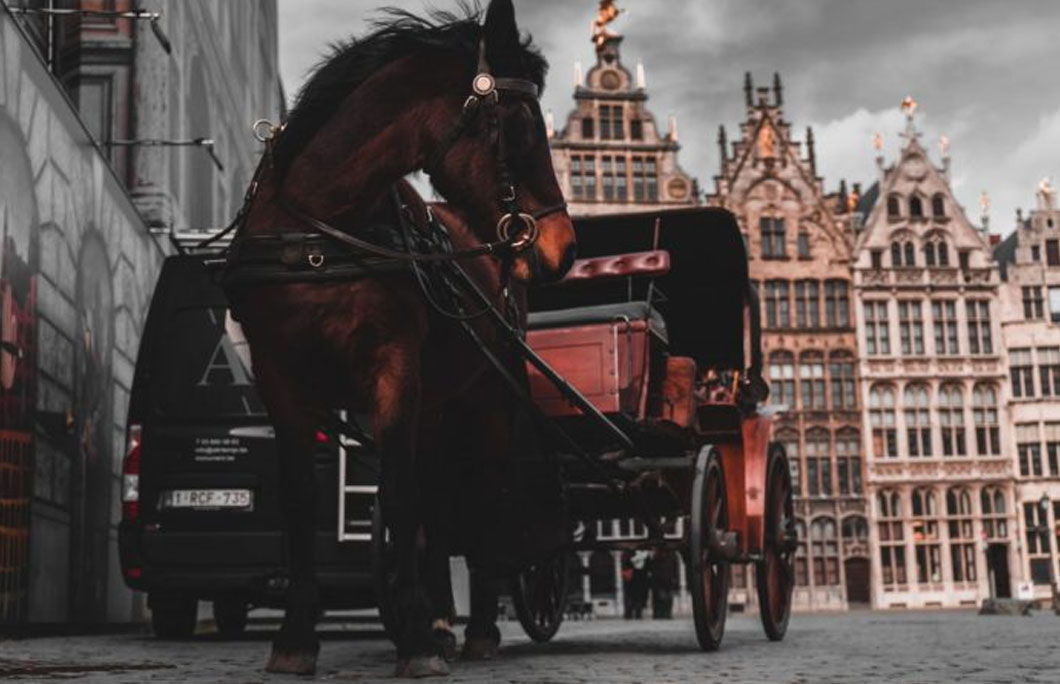 Antwerp
Antwerp is an energetic port city with a history that can be traced back to the middle ages. You can see the city's deep-rooted past in its many ancient churches, decorative buildings and public squares. However, Antwerp isn't a city stuck in the past, as it has a vibrant cosmopolitan side too with uber-cool shopping streets, lively bars and great nightlife. It really is a youthful city with a large student population.
Some of the most popular things to do in Antwerp are to visit historic and beautiful buildings, for instance, The Cathedral of Our Lady and Antwerpen Centraal, one of the world's most beautiful railway stations.
The heart of the city is Antwerp's Great Market Square (Grote Markt). This is a wonderful place to start your exploration of the city. This pretty square is surrounded by ornate 16th-century guildhalls. From here, set off on foot to wander the city and discover its charms and soak up the atmosphere. Make your way to the Diamond Quarter, which is the epicentre of the city's diamond trade. Watch as skilled jewellers cut and polish the diamonds and create sparkling jewellery. Then, head to Antwerp City Park to unwind and enjoy nature whilst doing some people-watching.
One of the most popular museums is Rubens House, where Flemish artist Peter Paul Rubens once lived. The Museum aan de Stroom is the city's largest museum and it explores the history, art and culture of Antwerp. Another museum worth visiting is Chocolate Nation, the largest museum dedicated to Belgian Chocolate. Yum.
---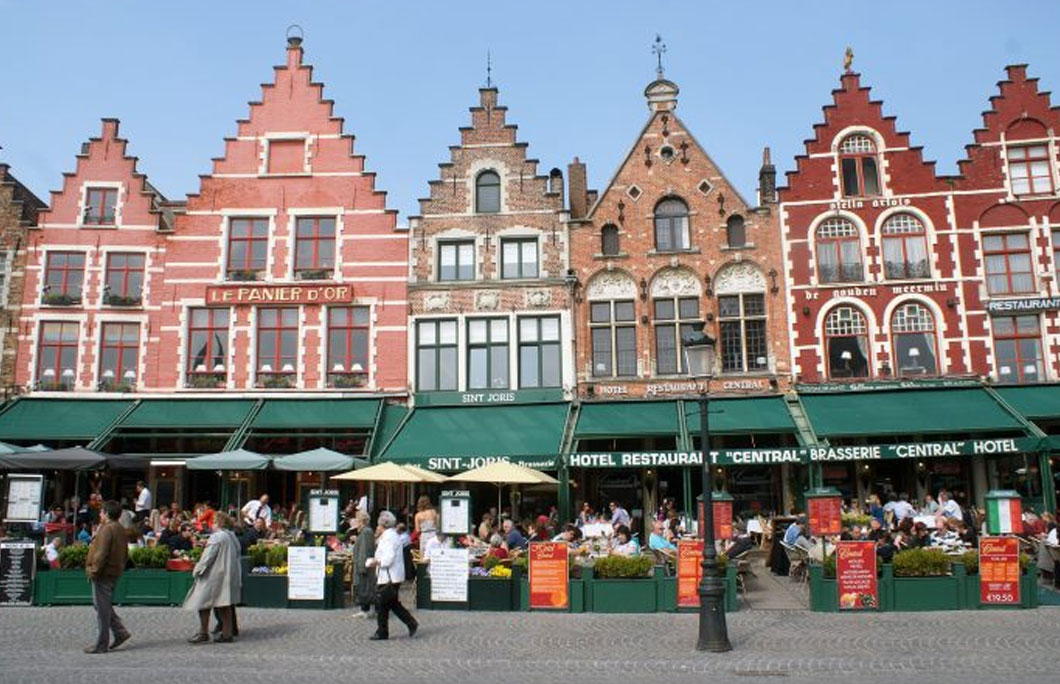 When it comes to regional specialities, both Bruges and Antwerp are very similar. Hot gaufre (waffles) covered in syrup, cones of frites (fries) covered in mayonnaise, exquisite chocolates and craft beers are just some of the culinary delights that you can enjoy. In fact, we highly recommend a chocolate shop tour as a scrumptious way to explore the cities by mouth. Adults, a craft beer crawl is another great way to explore the cities and get to know the local brewers and beers.
Bruges has a great food scene with plenty of restaurants and bistros focusing on regional specialities and seasonal ingredients. The outside tables in the Markt offer some fine people-watching as well as delicious local cuisine.
Antwerp's food scene is thriving and you'll find lots of talented chefs and mixologists working at cool pop-up restaurants, quirky cocktail bars and hip coffee shops. For more fine dining establishments, there are Michelin-starred restaurants too.
---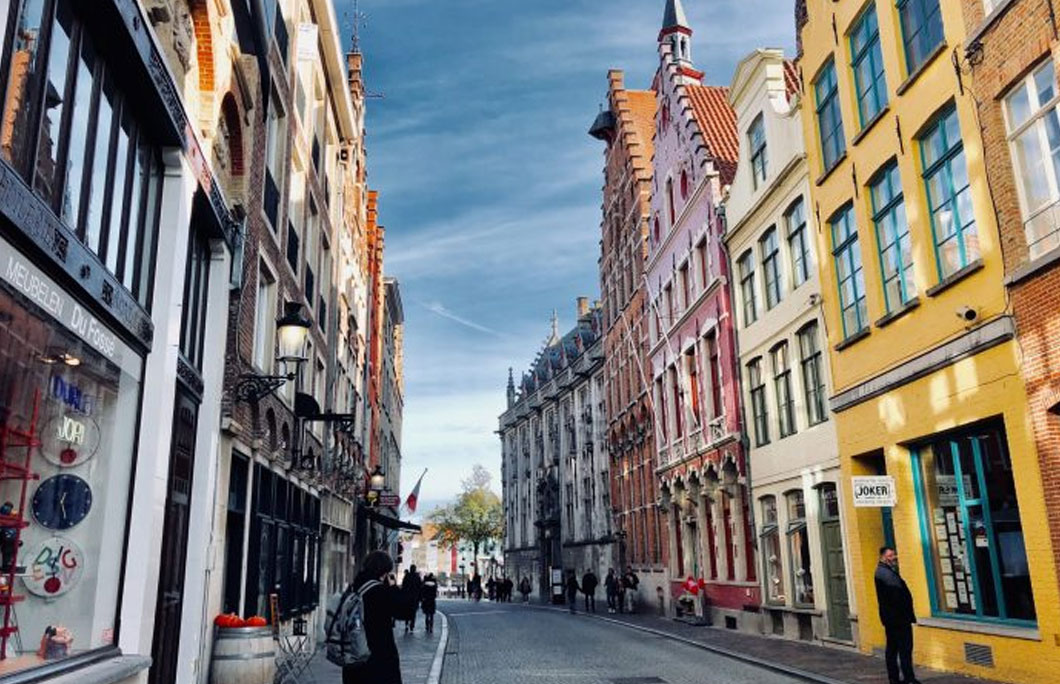 Shopping in Bruges is an enjoyable experience thanks to the authentic local businesses peppered throughout the city as well as the more well-known, big-name stores. The main shopping streets are in the area between the Markt and the old city gates.
Antwerp is a great shopping city with some incredibly cool concept stores and designer studios, for instance, those of Dries Van Noten and Ann Demeulemeester. Antwerp's fashion epicentre is located in Nationalestraat and the surrounding streets.
In both Bruges and Antwerp, local chocolate and beer make lovely souvenirs and gifts. In Bruges, stock up on the local lace and in Antwerp, if you can afford them, buy some diamonds. For those on a tighter budget, stock up on the local Advocaat drink.
---
When it comes to accommodation, Antwerp is slightly cheaper than Bruges. Being a bigger city, there is a wider variety of accommodation to choose from in Antwerp making it easier to find somewhere to suit all budgets.
Because of its compact size, wherever you decide to stay in Bruges, you'll be close to the sights and attractions. The most popular place to stay is in the heart of the old town, as most sights are located here. If you wish to stay away from the centre, and the crowds, the Sint-Anna neighbourhood and Ezelstraat Quarter are both charming and elegant. Both areas are within walking distance to the Markt but hotel prices a little lower compared to those in the centre.
Antwerp Old Town is the best place to stay if it is your first time in the city as you will be close to the action and attractions, However, it is more expensive to stay in this area. Another great neighbourhood full of things to do and close to the centre is Sint Andries. There are plenty of more affordable accommodation options here. If you are on a tight budget, look for accommodation around Central Station and Chinatown.
---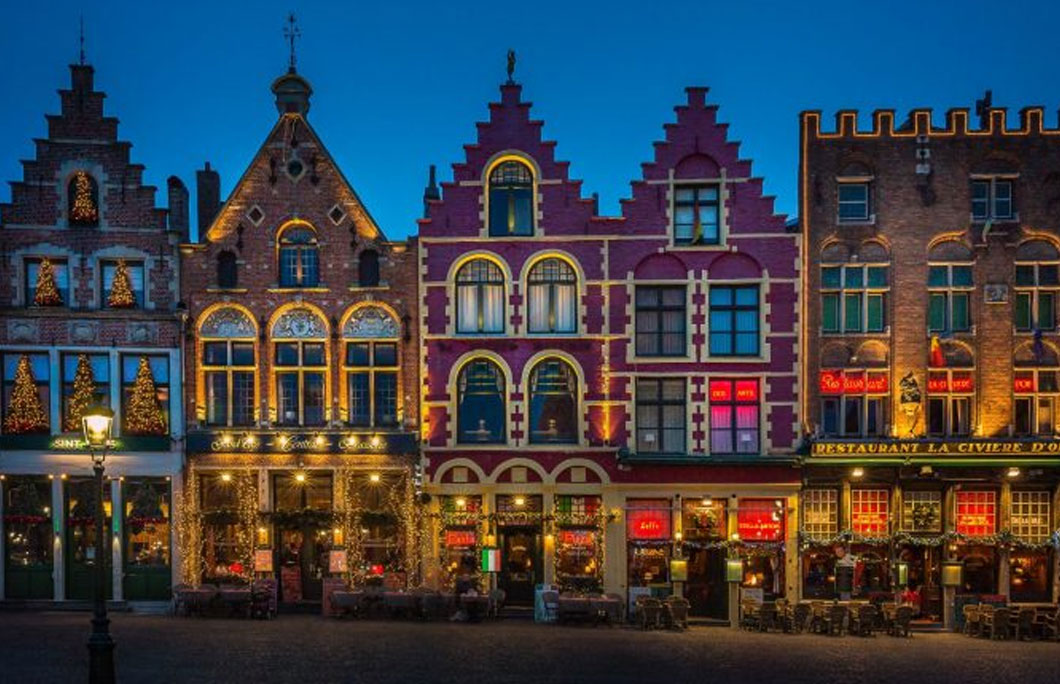 Bruges has moderate winters and mild summers. Summertime is a splendid time to visit as everything is green and in bloom. Springtime and autumn are also good times to visit, the weather is cooler but the crowds are fewer. Winter is grey, damp and chilly however, this is a very festive time to visit as the city is adorned with Christmas lights and Chsrtimas trees and there are festive markets to attend.
The weather in Antwerp is quite changeable and rain is frequent. Be prepared by wearing layers and packing an umbrella or raincoat. The best time to visit Antwerp is May through September to make the most of the warmer, sunnier days. Spring and autumn can be chilly but as these are the shoulder seasons there will be fewer tourists and crowds. The winter months are cold and dull but the warmth of the festive cheer and bright Christmas lights counteract the poor weather. This is a very festive time to visit Antwerp.
---