7 Of The Most Romantic Towns In Italy
It's no secret that Italy is home to some beautiful places, with tales of love in the region including Romeo and Juliet in Verona. As for the most romantic towns in Italy? These are the quaint villages with cobblestone streets, historic hamlets and charming seaside towns that are perfect for a couples' getaway…
7 Of The Most Romantic Towns In Italy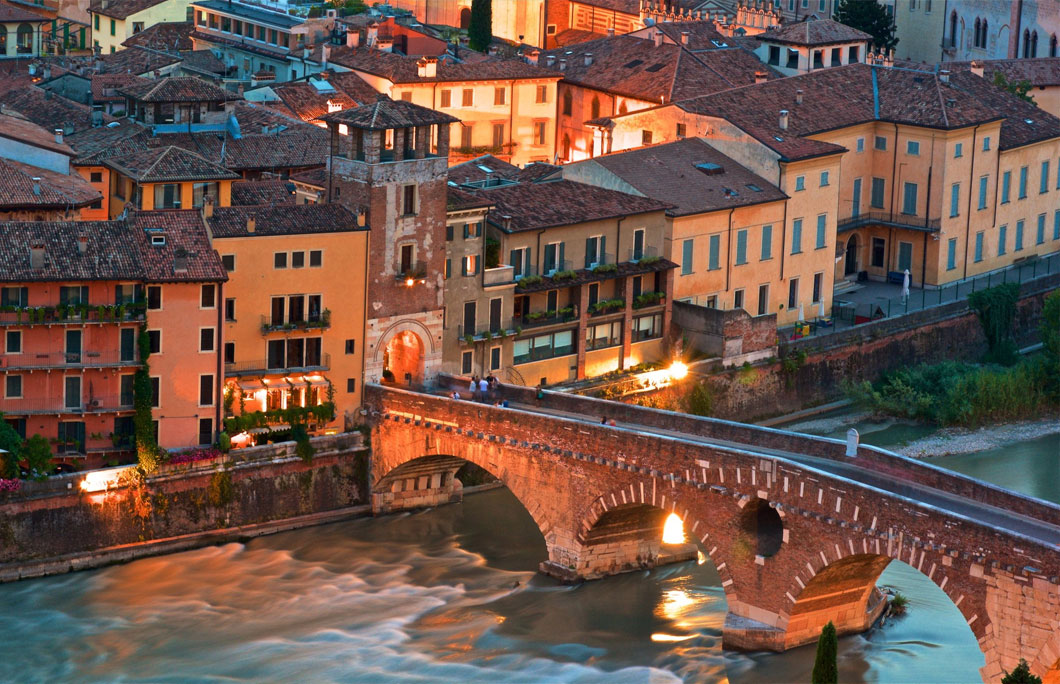 1. Verona, Veneto
Verona is known worldwide as the city of lovers, as it's where the tale of Romeo and Juliet is based. See Juliet's house, with its famous balcony telling of the tragic love story by William Shakespeare.
The city itself has beautiful squares to explore, as well as Roman ruins and cosy restaurants with local wine.
---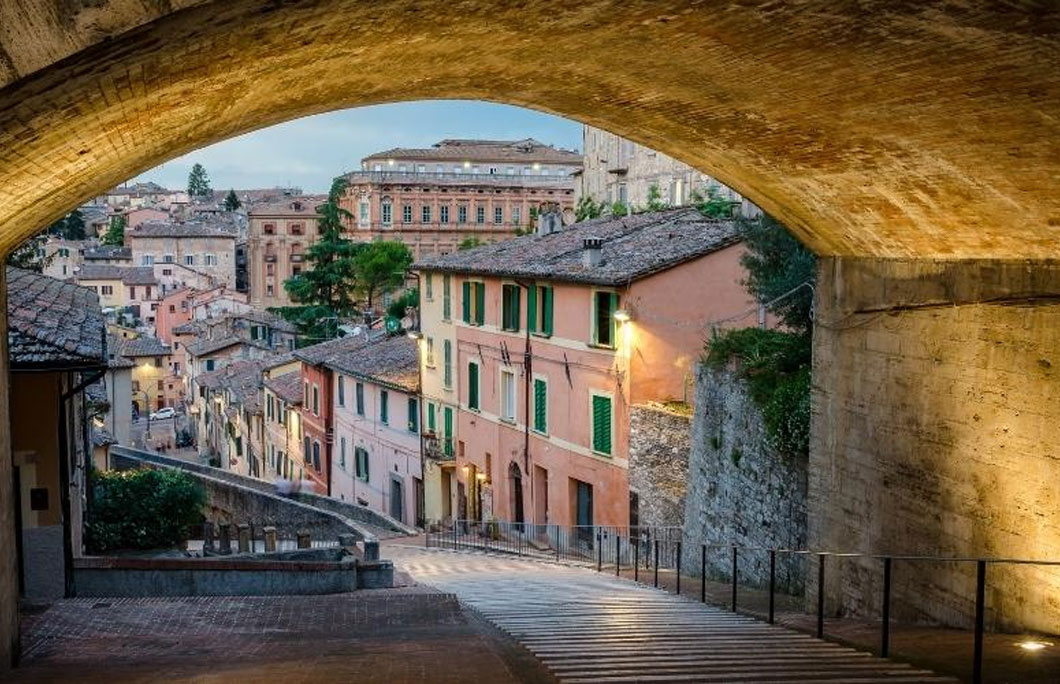 2. Perugia, Umbria
A Medieval old square, winding alleys with wine bars on every corner and hillside castles will make you fall in love with Perugia. Charming villages surround the city and you can take a little boat trip to islands on Lake Trasimeno.
You've got to try the Baci Perugina, chocolate and hazelnut truffles in their famous silver and blue wrapping, with a romantic message tucked inside.
---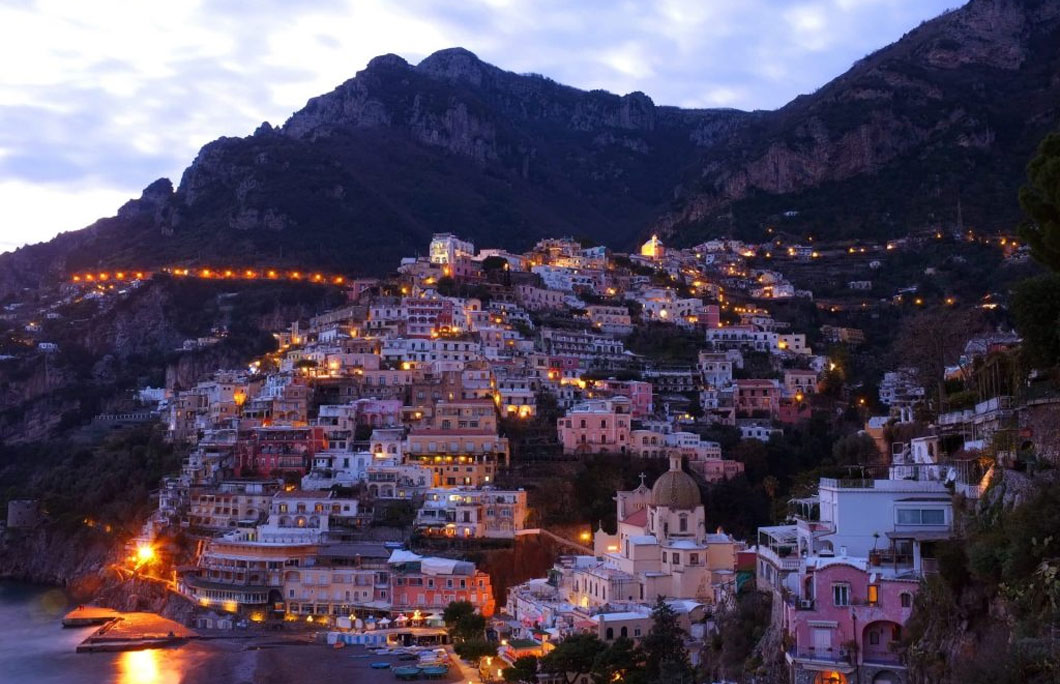 3. Positano, Amalfi Coast
The hillside town of Positano is a riot of sunny colours and flowers, with seaside views and a pretty pebble beach. The most popular place to visit along the Amalfi Coast, this is a place you'll never forget. Sunsets here are a dream.
---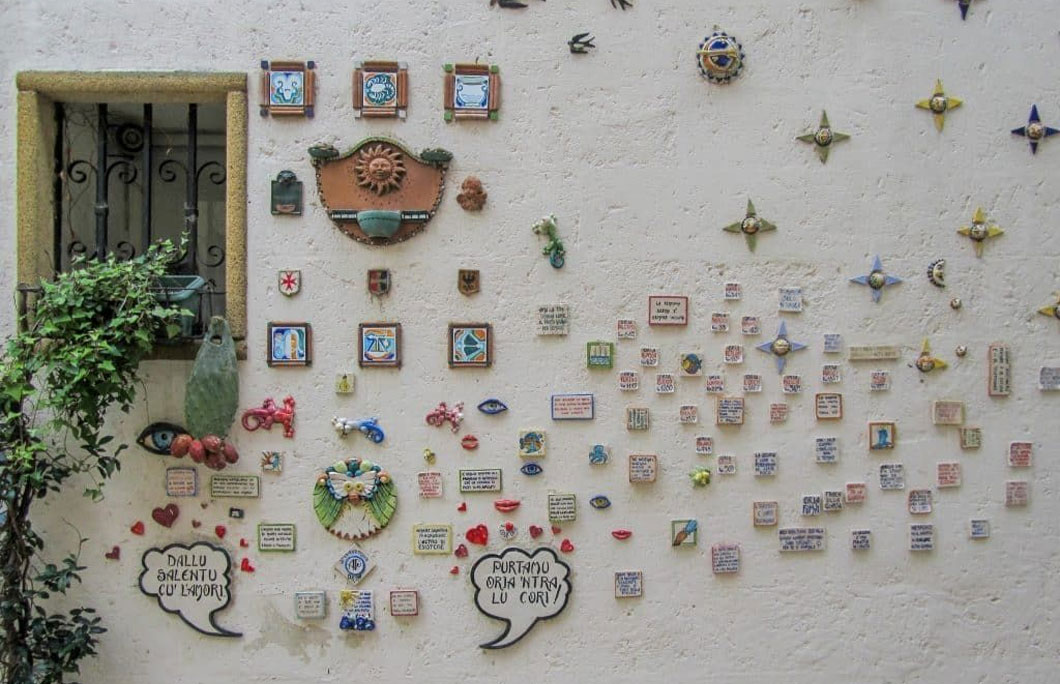 This pretty town on sloping hill in the northern Salento area of Puglia is a peak into laidback Italian life. Whitewashed houses are covered in mosaic tiles and lush flowers, while cobblestone streets date back to the Medieval times. Perfect for strolling around hand in hand…
---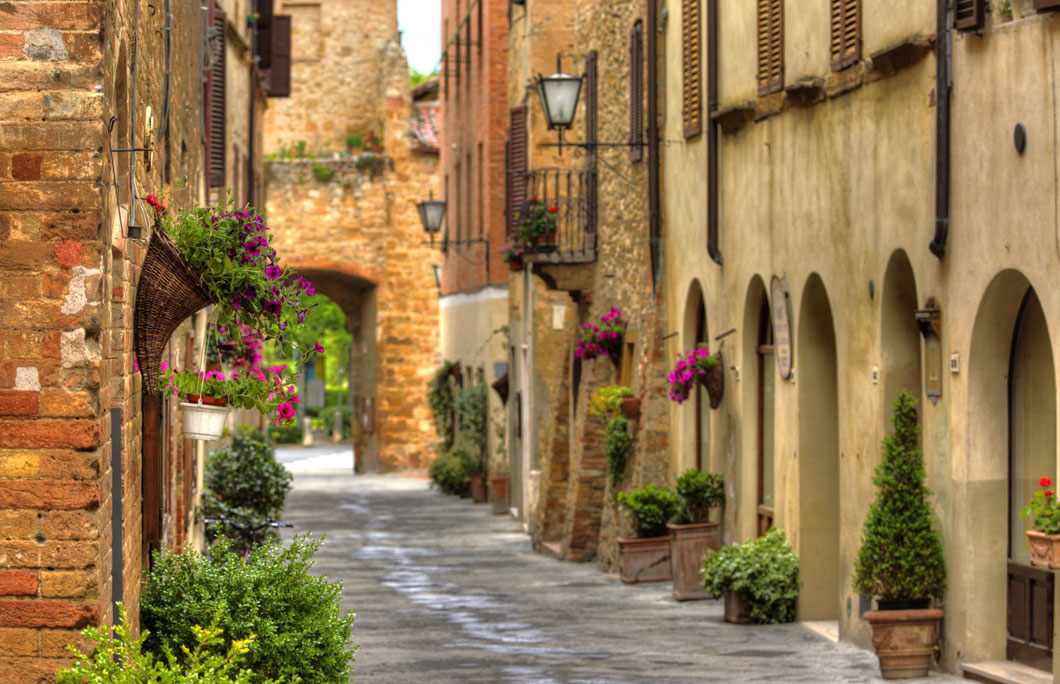 5. Pienza, Tuscany
Is there anywhere as romantic as this hillside village? Pienza is certainly tough to beat. The village is surrounded by the rolling hills of Tuscany. In 1996, UNESCO decided to make the centre of Pienza into a World Heritage Site, with tiny meandering streets. Oh, they have romantic names such as Via dell'Amore (love street) and Via del Bacio (kiss street) too!
---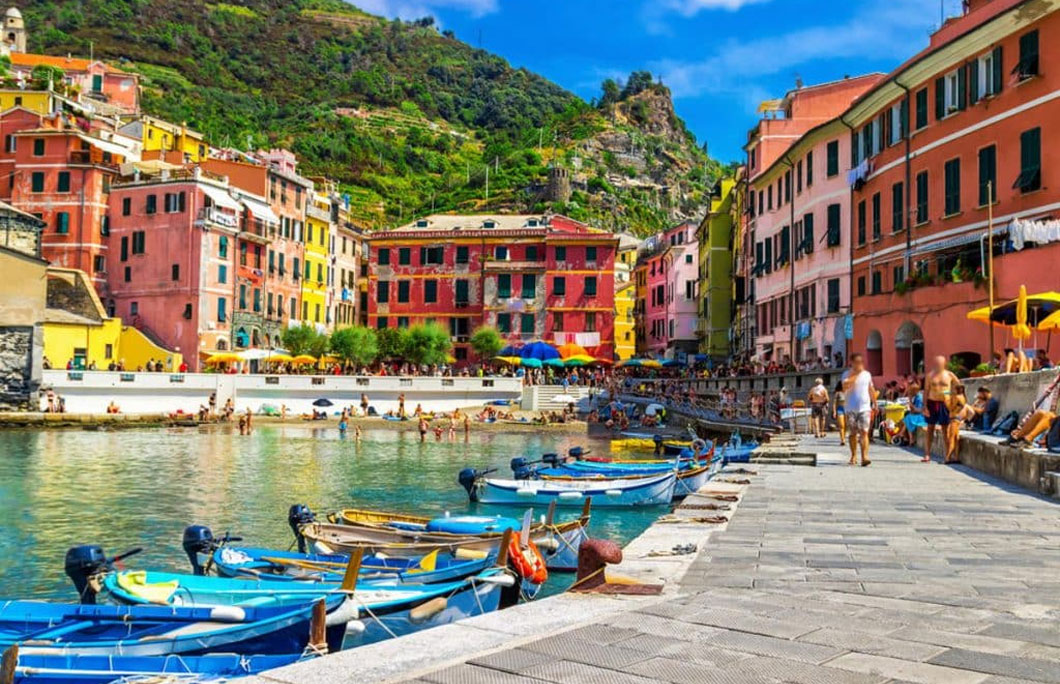 La Spezia (Cinque Terre), Italy
6. Cinque Terre, Liguria
Is there anything prettier than this area of centuries-old seaside villages on the rugged Italian Riviera coastline? The five towns (Manarola, Riomaggiore, Corniglia, Vernazza and Monterosso al Mare) are made for a romantic trip. Drink Aperol Spritz by the clear blue sea and hike through the hills for a sunset view.
---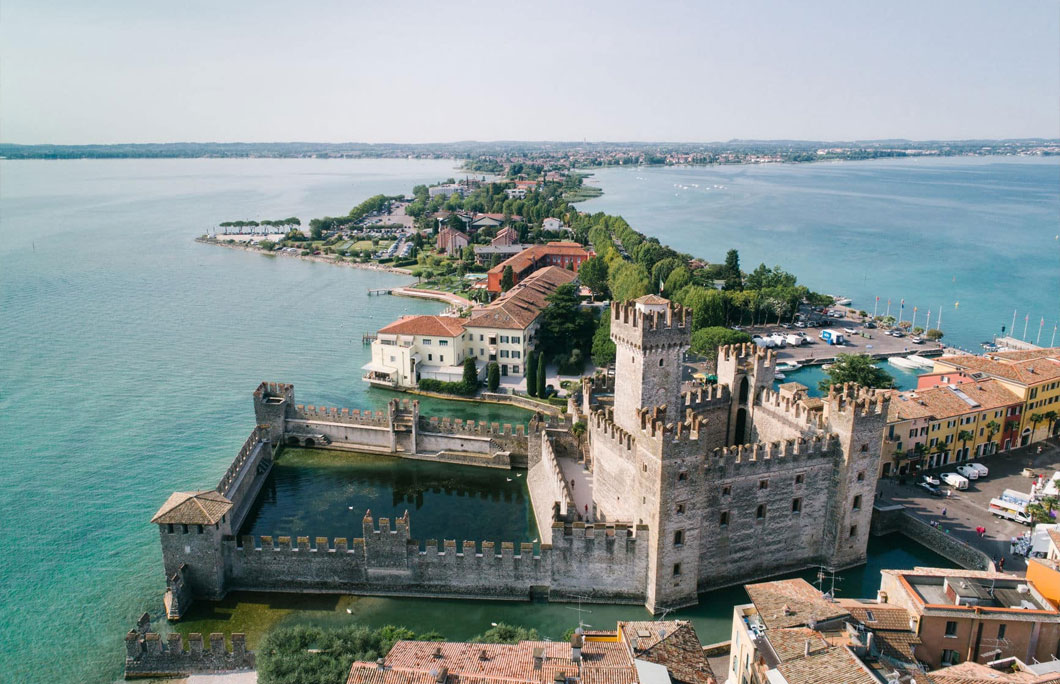 7. Sirmione, Lake Garda
This historic resort town is at the very tip of a peninsula on the banks of Lake Garda.  It's famous for its thermal baths and Rocca Scaligera, a medieval castle overlooking the lake. What's not to love about Sirmione? There's ancient frescoes, 13th-century castles, and beautiful villas, as well as sandy beaches and natural hot springs. Come in spring when you'll have it all to yourself…
---