7 of the Most Famous Monuments In Spain
From bustling metropolises like Barcelona and Madrid to stunning natural areas such as Asturias and Costa del Sol, Spain is a country bursting with history and beauty. Thanks to centuries of complicated monarchies, occupations and religious movements, Spain has been left with a treasure trove of fascinating landmarks. Whether you're a local or planning to visit, here are the most famous monuments in Spain.
Click here to compare car hire in Spain
Here is a List of The 7 Most Famous Monuments In Spain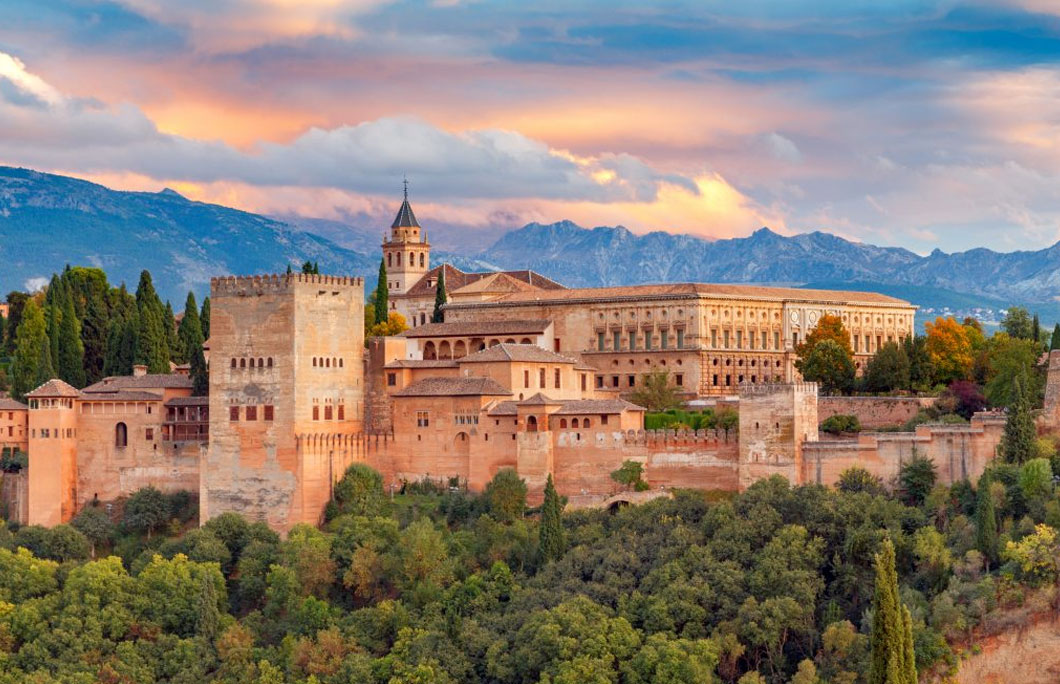 1. Alhambra – Granada
Few things are more majestic than the sprawling palace of Granada's Alhambra. Framing the hills of Granada dominating the views of Sierra Nevada, this historical Moorish fortress loaded with legend and allure, reeling in nearly 3 million visitors per year. While the opulent palaces and elegant halls warrant a visit alone, the real highlight of the Alhambra s the enchanting Islamic geometry that weaves itself through every nook and cranny of the Alhambra. In short, the Alhambra is nothing short of spectacular.
---
---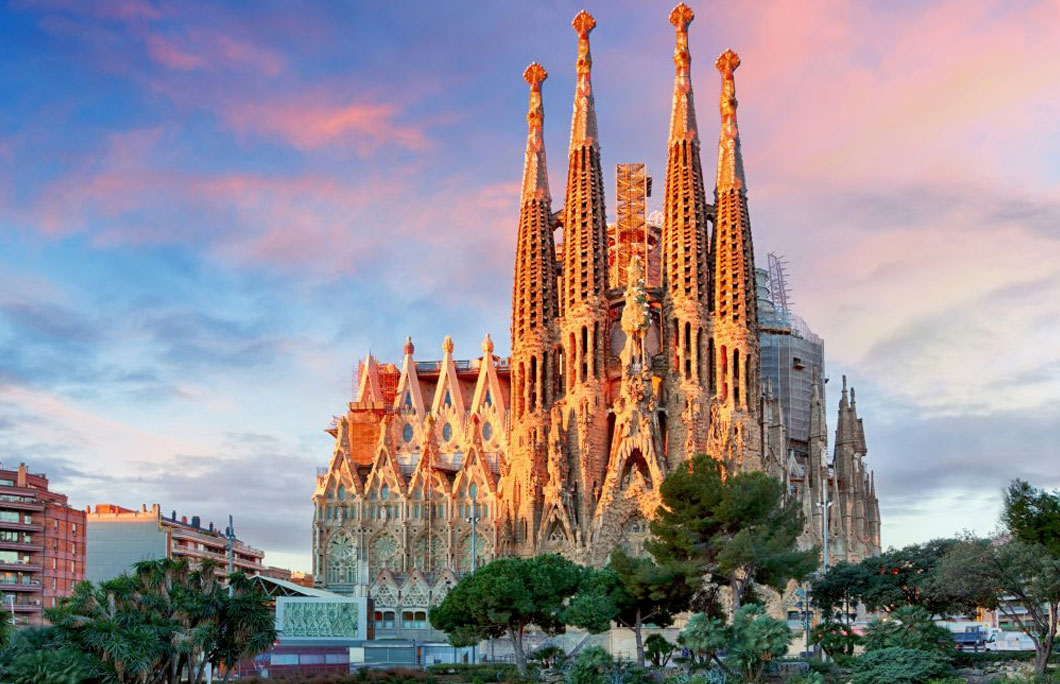 2. Sagrada Familia – Barcelona
Catalonia's biggest superstar and legend, Antoni Gaudi, is responsible for countless architectural feats. Namely, La Sagrada Familia in Barcelona. This community cathedral is the ultimate tribute to the Catholic church with its 18 towering spires and breathtaking stained glass detail. In addition to its religious significance, La Sagrada Familia is also famous for its metaphorical symbolism throughout including the tree of life and multiple allegories for nature. Sagrada Familia first came to life in 1882; however, it is still being completed. Once it is finished, it will be the tallest church in the world.
---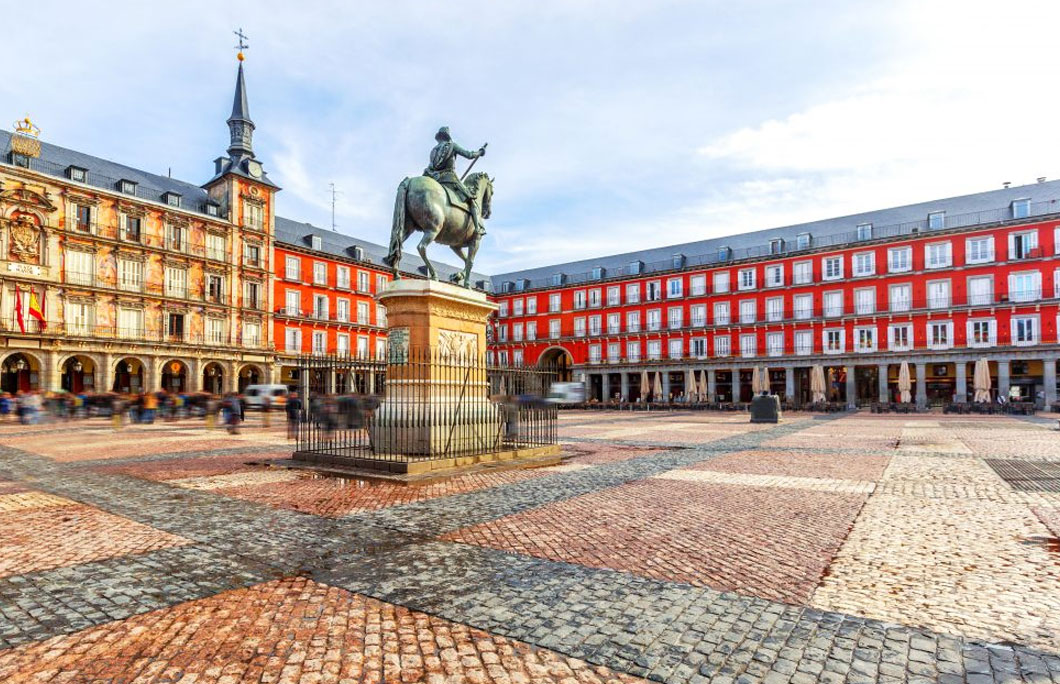 3. Plaza Mayor – Madrid
Dating to 1619 when it was once the centre of Old Madrid, Plaza Mayor is one of the Spanish capital's biggest claims to fame. In the centuries since its inception, it's been used for everything from public executions to soccer matches to trials of the Spanish Inquisition and more. To this day, it remains the beating heart of Spain's most vibrant city and is one of the most photogenic spots in the entire country.
---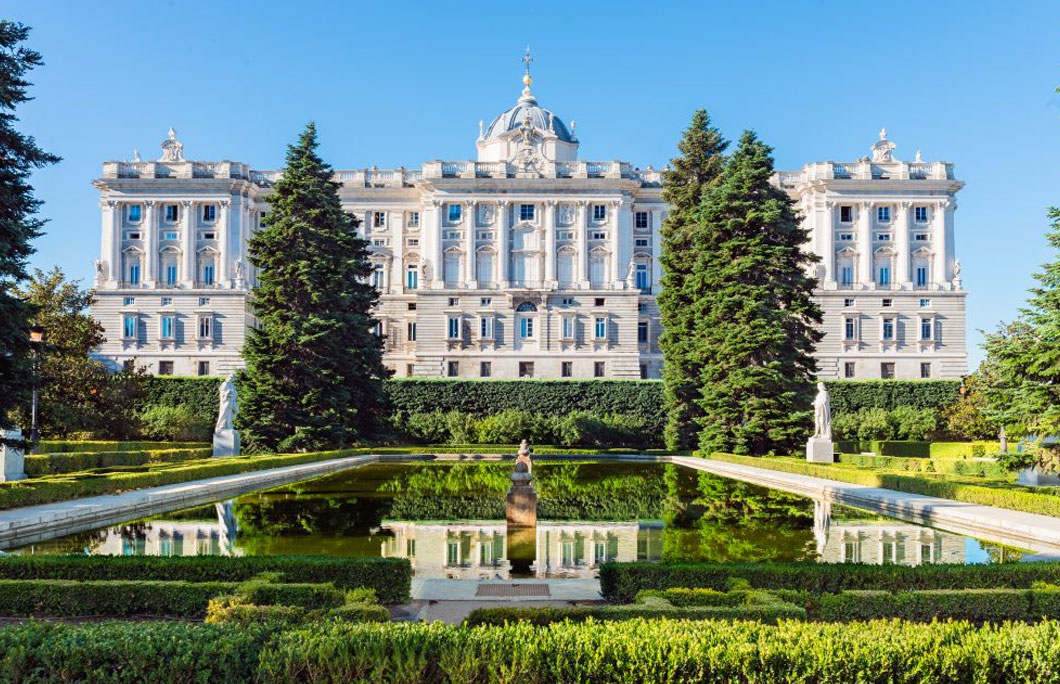 4. Royal Palace of Madrid – Madrid
Another one of Spain's most visited monuments is the ever-enchanting Royal Palace of Madrid. This incredible palace is 135,000 square metres of pure regal opulence complete with a whopping 3,418 rooms complete with a world-class armoury and garden. It's so large in fact, that by floor space it is the largest in all of Europe. Yep, it beats out Buckingham Palace by a long shot. It's grandiose architecture and over the top details can only be rivalled by that of Versailles, and the history alone is a beast in and of itself.
---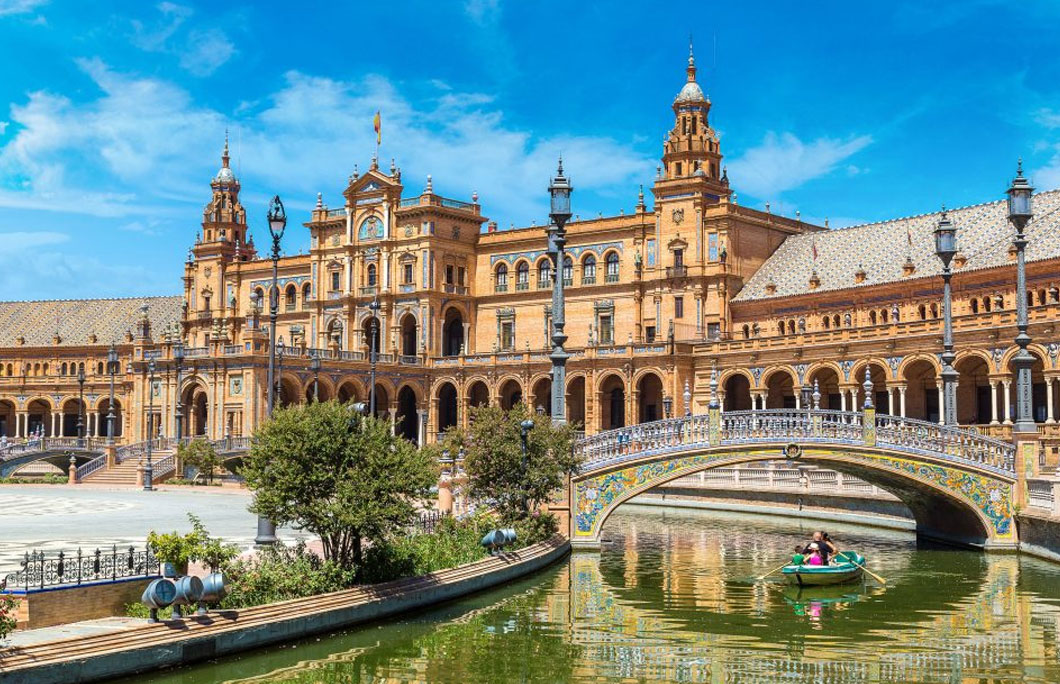 5. Plaza de España – Seville
Originally constructed in the 1920s for the Ibero-American Expo, Plaza de España has remained one of the country's most important landmarks ever since. The sprawling plaza is breathtaking with elements of Baroque Revival, Renaissance Revival and Moorish Revival architecture which all speak to Spain's long and complex history. Framed by the Maria Luisa Park, and complete with four bridges that symbolize Spain's ancient kingdoms; it's not hard to see why it's one of Seville's most iconic landmarks and one of the most emblematic plazas in Europe.
---
---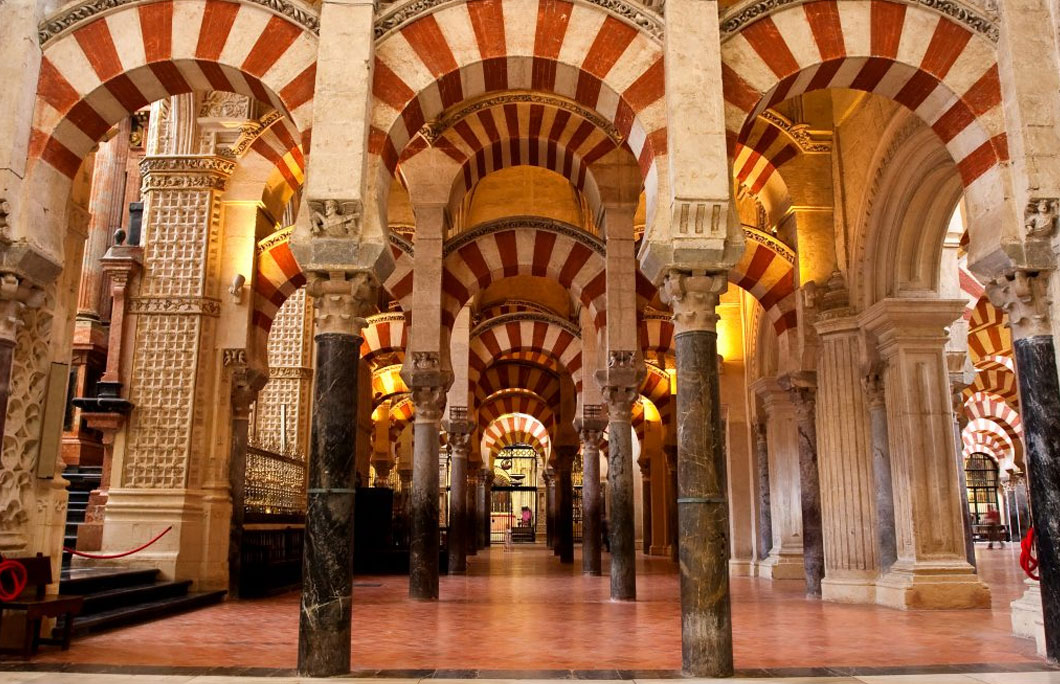 6. Mosque of Cordoba – Cordoba
This iconic mosque is one of the oldest and last standing structures from the days of Moorish rule across Andalusia. Not only that, but it is the world's third-largest mosque; and one of the most important Islamic buildings in the whole of the Western hemisphere. The history of this magnificent building can be traced back to 785 when it was constructed under Abd ar-Rahman I. One of its most notable features is the grand prayer hall; this serene hall is supported by a whopping 856 columns excavated from a Roman temple which once stood there.
---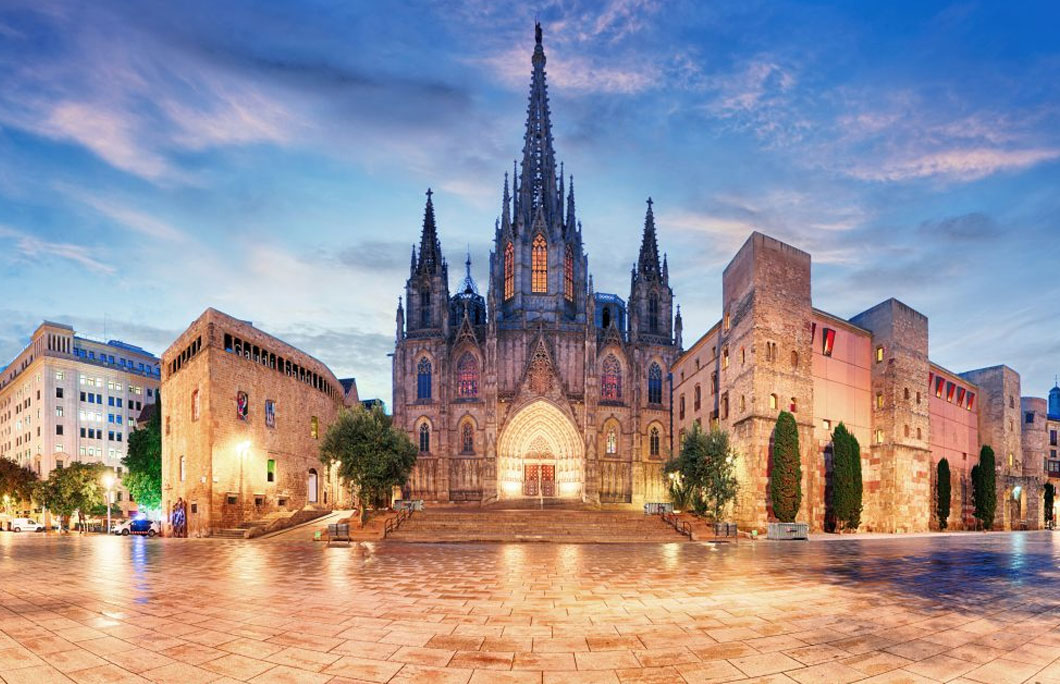 7. Cathedral of Barcelona – Barcelona
The Cathedral of the Holy Cross and Saint Eulalia, or Cathedral of Barcelona for short, is one of Spain's most iconic monuments. Dating to the 13th century, the Cathedral of Barcelona is the shining gem of the city's ancient Gothic Quarter. Famous for its dramatic, gothic spires and sweeping views of the Old Town, it's the most magnificent of its kind.
---