Glasgow Airport Destinations
Lovely Glasgow. If you don't agree that Scotland's biggest city is Britain's friendliest, you probably haven't been before. You'll find few other places where strangers will take the time to personally guide you to your destination if you're lost, give you an erudite rundown of the city's attractions and serve up side-splitting banter in bars.
Glasgow's also home to the world's fiercest football rivalry, it's a UNESCO Creative City of Music, has three leading universities and is home to the outstanding Kelvingrove Art Gallery and Museum as well as the Burrell Collection of International Art and Antiques.
In other words, there's enough to keep you busy here for several lifetimes. But if you do want to blast over the blue horizon for a getaway and haven't travelled for some time, you might want to know the latest destinations Glasgow Airport has on offer.
Whether you're planning to reunite with a long-lost cousin, desperate for a family break in the sun or need to jet off somewhere for business, this blog is packed with recommendations and facts about the places you can fly to from GLA. Get stuck in.
Glasgow Airport Destinations List
Feast your eyes on the latest Glasgow Airport destinations below: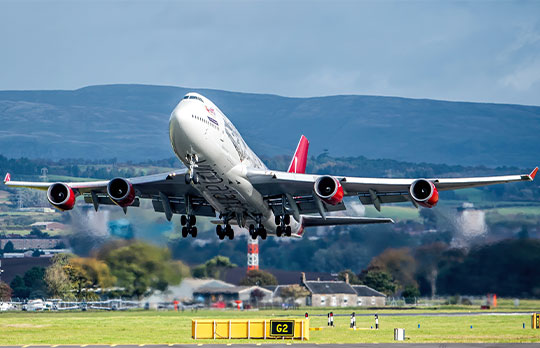 Glasgow Airport UK & Ireland destinations
Glasgow is a great air hub for travel to every part of the UK and some iconic Irish locations. Current Glasgow Airport British and Republic of Ireland destinations include (but aren't limited to) Barra, Belfast, Benbecula, Birmingham, Bristol, Cork, Derry Londonderry, Dublin, Exeter, Jersey, Kirkwall, London Gatwick and Heathrow, and Southampton.
Glasgow Airport Europe destinations
If Britain doesn't feel like a proper getaway, GLA offers lots of lovely destinations in mainland Europe. You can spread your holiday wings in locations like Antalya, Barcelona, Berlin, Bordeaux, Brussels, Bucharest, Budapest, Corfu, Crete, Alicante, Malaga, Costa Dorada, Dubrovnik, Faro, Fuerteventura, Ibiza and Menorca.
Glasgow Airport Rest of the World destinations
Got your eye on a more exotic trip? You can also fly from Glasgow to global destinations like Cancun, Dubai, Montego Bay, Orlando and Toronto.
Glasgow Airport onward destinations
If your desired destination is on the other side of the world, no problem. You can catch a connecting flight from Glasgow airport for locations across the Americas, Africa, Asia and elsewhere.
What are the best places to fly from Glasgow Airport?
Know you need to escape from Glasgow but not sure where to yet? No problem – check out these top suggestions:
Choose Malaga for stunning views and a stylish port area. This legendary Andalusian Costa del Sol location has lots to recommend it, including the panoramic Mediterranean views and wildlife like wild boars and eagles in Monte de Malaga natural park, and the chic seaport area where you can while away the hours eating sumptuous food, sipping snazzy cocktails and shopping in designer boutiques. If you're feeling energetic, take some sturdy footwear for the 5 hour hike through the Chillar River to the amazing Caves of Nerja – outstanding.
Pick Berlin for a city that combines challenging history with cool contemporary art. This German powerhouse was a Cold War icon when the nation was divided between East and West and has a hip contemporary art scene to counterbalance its fascinating socio-political history. Great things to do here include strolling along the lush Tiergarten, enjoying movies outdoors at lovely locations like Freiluftkino, and watching alternative theatre productions at Schaubuhne. The Astor Lounge is also a wonderful retro-style luxury cinema and taking a river cruise through the centre of the city is a super way to get your bearings.
Choose Dubrovnik for Croatian hospitality and a packed cultural calendar. Once you get there, exploring the old town's tough city walls and cobbled streets gives you a real taste of the city's ambience, while Bard Bar provides one of the world's most edgy locations to sip a beer – the tables are perched on steep cliffside terraces. If you're a fan of hit TV series Game of Thrones, you should definitely take a tour of the King's Landing filming locations and Nautika serves up ocean-fresh seafood with a side of amazing Adriatic views. Dubrovnik also has a nascent craft beer scene and you can sample some of the city's delectable contemporary ales at the pioneering DBC bar in the Gruz district.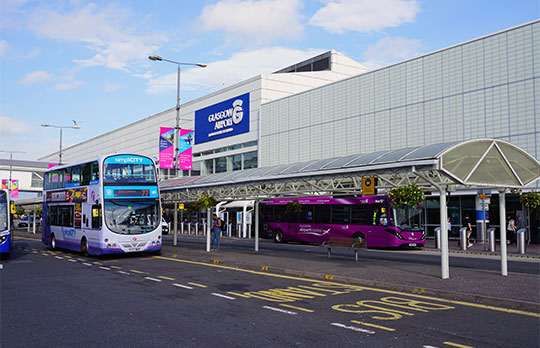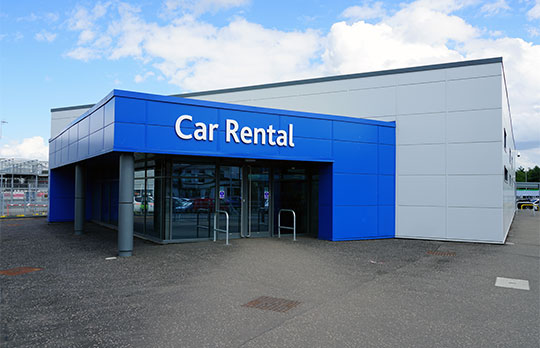 From Glasgow to the ends of the Earth
Fancy flying a bit further? Here are some tips:
Choose Montego Bay for sun, sea and reggae vibes. Mo Bay is one of Jamaica's tourist capitals and blessed by an abundance of luxury, all-inclusive hotels, as well as hot nightspots along the Hip Strip. However, there's lots more to this city, like the spooky plantation at Rose Hall (haunted by the ghost of the legendary Annie Palmer), horseback riding along the beach in the Caribbean Sea, and riding through the rainforest on the Mystic Mountain bobsleigh. For something a little more relaxing, try bamboo rafting on the serene Martha Brae river, sailing to stunning Negril, or simply sitting on the beach and watching the world go by. If you haven't been to Jamaica before, Montego Bay is a great base for seeing the best of this inspirational island nation.
Pick Dubai for the ultimate in luxury and a window into an entirely different way of life. From the 828m high Burj Khalifa building to extreme sports like skydiving, Dubai doesn't do things by half. The Palm Jumeirah is another iconic site – one of the biggest manmade islands in the world, it hosts elite hotels like Atlantis, The Palm and Waldorf Astoria, while wandering around the alleyways of the Al Fahidi historical neighborhood next to Dubai Creek really lets you absorb the culture. You can't leave Dubai without taking a breath taking trip out into the desert – it looks superb and there's everything from camel rides to quadbike racing. And Dubai Mall will make your credit card melt – it's the world's largest shopping center and has a jaw-dropping 1200 stores.
Choose Orlando if you want thrills in the world's theme park capital. There's arguably nowhere on Earth more dedicated to fun than Florida's Orlando. If theme parks are your thing, this is home to the famous Walt Disney World resort, Universal Orlando resort, SeaWorld Orlando and LEGOLAND Florida. Cultural attractions include the Orlando ballet and opera, the broad range of shows at the Winter Park Playhouse, and the impressive Rollins Museum of Art, which boasts over 5600 works from all around the world. Meanwhile, if you love basketball, catch an Orlando Magic game at the Amway Center.
Which airlines fly out of Glasgow Airport?
Lots of airlines fly out of Glasgow Airport, so you're spoiled for choice. Carriers at the moment include Aer Lingus, Air Transat, British Airways, easyJet, Emirates, Jet2.com, KLM and Lufthansa.
The most popular domestic destinations from Glasgow are London Heathrow, Belfast, Bristol and Luton, while holiday destinations Tenerife, Palma and Alicante are always top picks too.
Click here to compare car hire in Tenerife
Shopping and dining options in Glasgow are decent, so you won't be bored or hungry if there's a while to wait before your flight. You can indulge in a little retail therapy in Accessorize, the Celtic and Rangers stores, Jo Malone, and Sunglass Hut and enjoy food and drink at the Beardmore Bar & Restaurant, Burger King, Frankie & Bennys and more.
If you prefer a little more privacy and space before take-off, book one of the lounges at GLA – choices include the UpperDeck Lounge, Lomond Lounge and lounges from BA and Emirates.
Services for passengers include Wi-Fi, mobile phone charging, internet and printing and payphones. There are toilets (including disabled facilities) and baby changing units throughout the premises and they're well signposted.
How can I hire a car at Glasgow Airport?
Hiring a car at Glasgow Airport is easy and the most convenient way to organize your ride is right here at Enjoy Travel.
Making your booking is easy – just drop your dates and details in our convenient search engine and you're served up with cracking deals from our to-rated car hire partners. For instance, a mini-sized Fiat 500 costs around £30 a day, a sporty Nissan Juke is £44 a day and a Toyota Aygo is £52 a day. Book ahead of time for the best deals, arrange your car hire in a couple of clicks and pick up your car at your convenience. It couldn't be simpler.
There you have it – everything you need to know about GLA destinations. Bon Voyage!