Cannot decide whether to choose Bologna Vs Florence?
Bologna and Florence are two of Italy's most historically significant cities. Both were built in the 12th century and boast well-preserved historical centres teeming with towers, palaces and churches. Each city also offers fine baroque and renaissance art, a rich culinary heritage and hotels to suit all budgets and tastes. In an ideal world, you'd visit both but if you're short on time and can only visit one of them, here's our guide to help you decide which city to visit.
Bologna Vs Florence: How to Choose Between the Two
Overview – is Bologna or Florence better?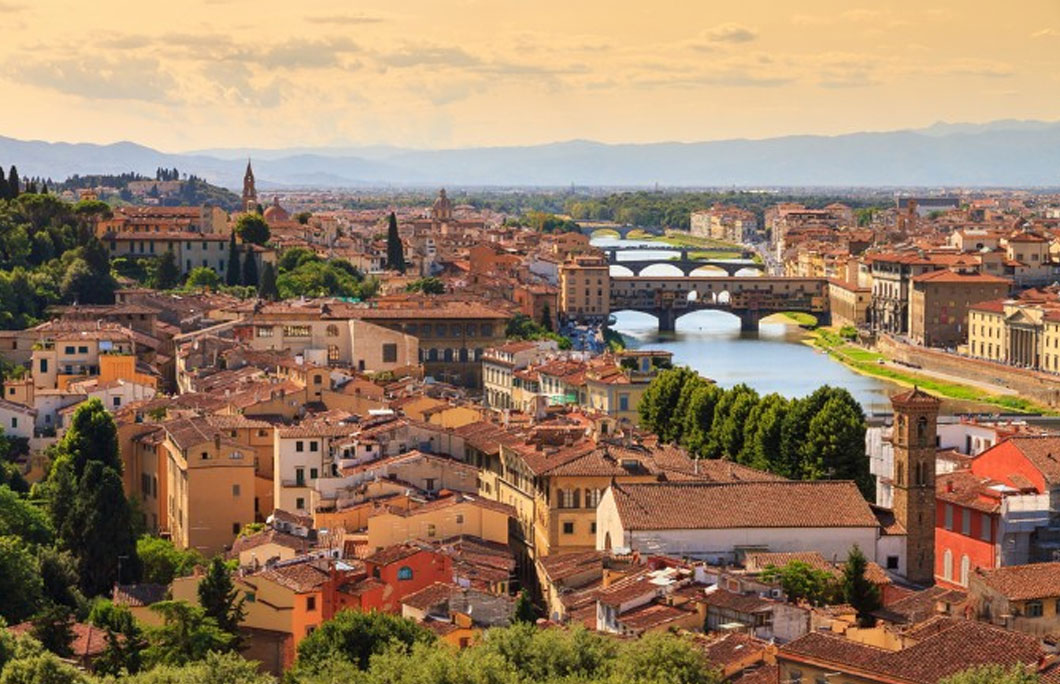 Bologna is the capital city of Emilia-Romagna. It's a place of many nicknames: La Grassa (the fat one), La Dotta (the learned one) and La Rossa (the red one), which shows you just how varied the city is. It charms visitors with its incredible dishes, terracotta architecture and friendly locals. Bologna is one of Italy's largest cities, but the city centre itself is relatively compact making it a highly walkable destination.
Florence is the capital city of Tuscany. It's widely regarded as one of the best looking cities in Italy, if not the world. Some of the greatest Renaissance thinkers and artists lived here, leaving a spectacular stamp on the city. Like Bologna, Florence is an easy city to navigate on foot too.
---
---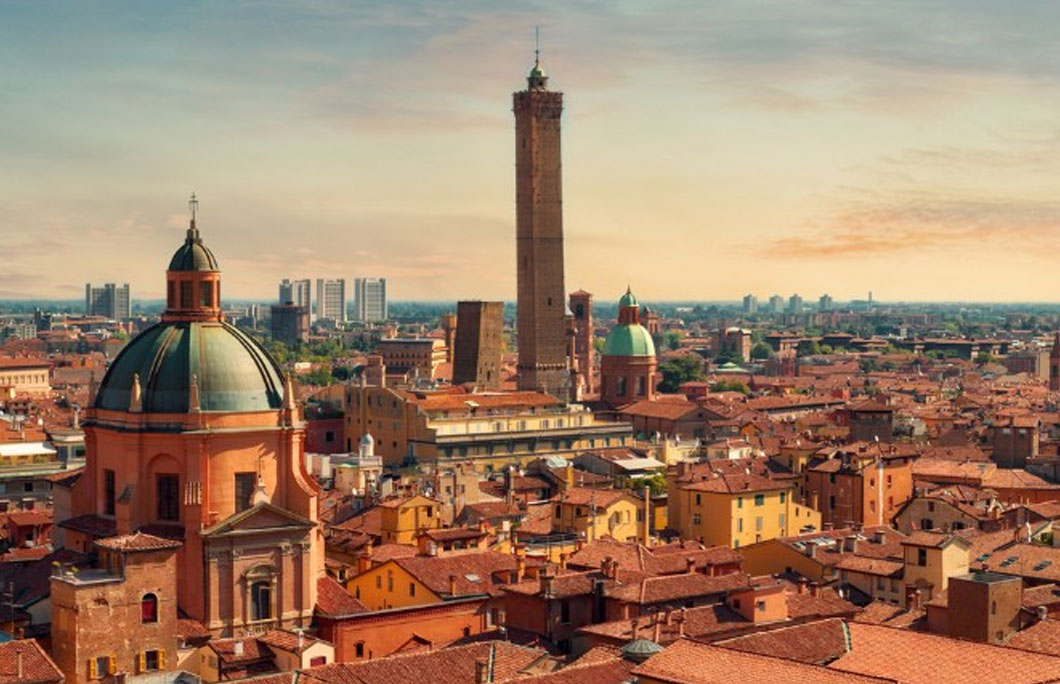 Bologna
Bologna is bursting with medieval and renaissance architecture. First off, it's home to the oldest university in the world, the University of Bologna, which was founded in 1088. Visitors can visit part of the university too, although it is the grisly bit — the Teatro Anatomico or Anatomical Theatre.
Piazza Maggiore is the spiritual, political and social hub of the city. It's lined with the city's distinctive red stone portico, medieval palazzo and the Basilica di San Petronio, which is one of the largest churches in Italy.
The Jewish Ghetto is another of Bologna's most charming quarters, brimming with narrow alleyways and pretty piazzas.
Once upon a time, Bologna boasted more than 100 towers. Today there's just a handful left. For the best sky-high views, head to Le Due Torre, two iconic towers offering uninterrupted views of the whole city.
If you're in the mood for learning, Bologna is also home to at least a dozen brilliant museums and gallery. The Pinacoteca Nazionale houses 16th-century masterpieces, while the Museo Civicale Medievale is best-known for its rich Renaissance treasures. You can also get your Michael Angelo fix, albeit on a smaller scale than in Florence, at the Basilica di San Domenico.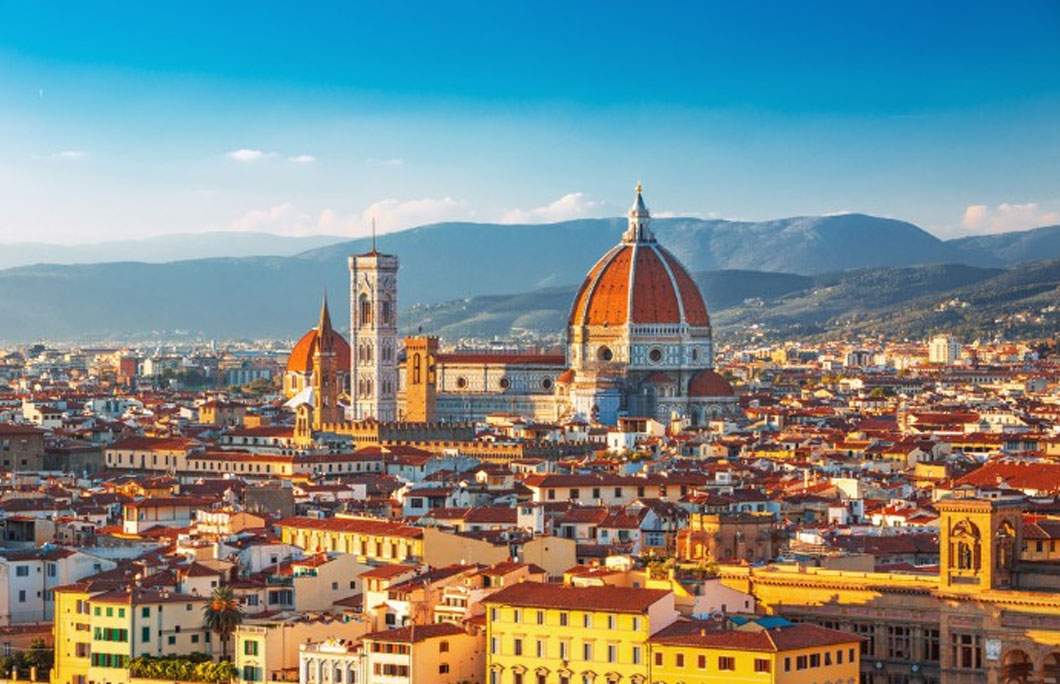 Florence
Like Bologna, Florence was built in the 12th century. But where Bologna has a distinctly medieval character, Florence is all renaissance.
The Uffizi is home to Italy's blockbuster art, including works from Raphael, Leonardo da Vinci and Botticelli. A the Cattedrale di Maria del Fiore you can marvel at 3,600 metres of Vasari frescos painted onto the ceiling, while at the Galleria dell'Accademia you'll find Michelangelo's magnificent white marble David.
Beyond the art, there are sprawling palazzi to explore too. The Palazzo Vecchio, overlooking the Piazza della Signoria, is one of the oldest. The Medicis built it in the 13th century, and today its rooms are lavishly decorated with Medici treasures. The Palazzi Pitti is well worth a trip too, with its imposing façade and high-vaulted windows. It also backs onto the Boboli Gardens, a vast green space that's perfect for summer strolls and picnics.
---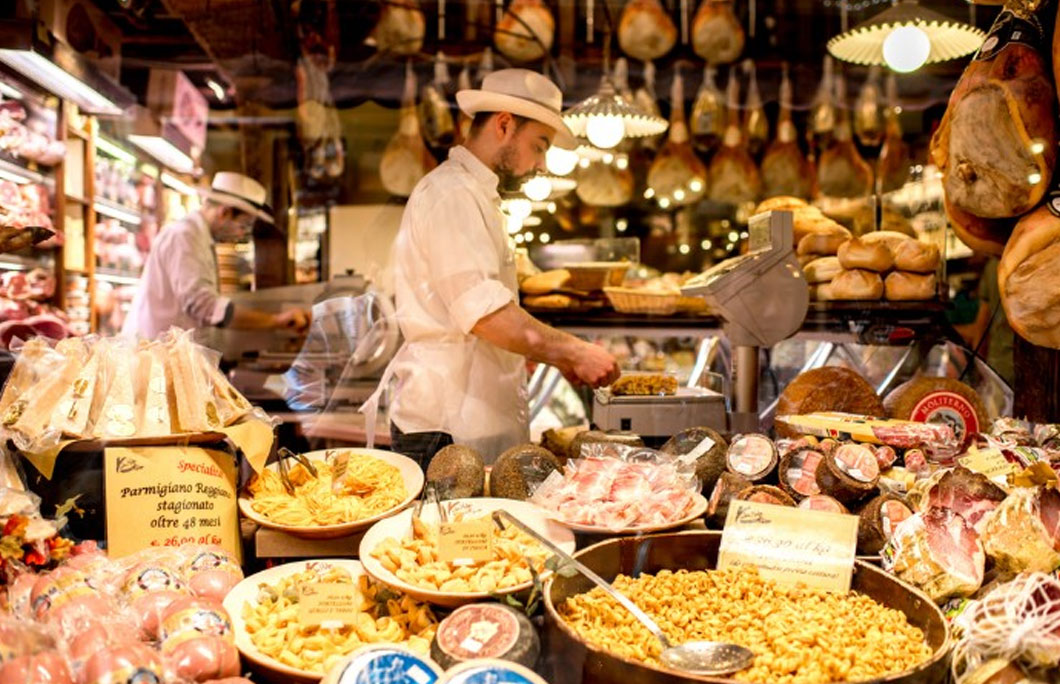 (Photo: RossHelen / Shutterstock.com)
Bologna is known as La Grassa (The Fat One) for good reason. Italy's culinary epicentre is famous for dishes like Tagliatelle al ragu Bolognese, Lasagne Verde and Tortellini en Brodo. The entire region is famous for cured meats like mortadella, grainy cheeses like parmigiano reggiano and balsamic vinegar too. It's not hard to find good restaurants here, but some of the best try Trattoria Anna Maria. Wash down some of the best cooking in the country with a glass of Lambrusco, the region's signature sparkling red. For a cheap and quick bite, head to the Quadrilatero', a tangle of medieval streets behind Piazza Maggiore.
Florence's best-known dish is Bistecca alla Fiorentina, huge thick-cut T-bone steaks cooked over blazing coals and shared at the table. As the capital of Tuscany, you can expect plenty of typical regional dishes including ribolita stews and wide ribbons of pappardelle served with chestnut mushrooms or wild boar. Don't forget the wine either. Montalcino and Montepulciano are two of the region's best-loved classic reds, but the most famous is Chianti. The wine is produced in the hills between Florence and Siena. Like most places in Italy, you'll find brilliant gelato on every street corner but Florence is also home to some of the country's most famous gelato brands. Try Carapina, for the best.
---
---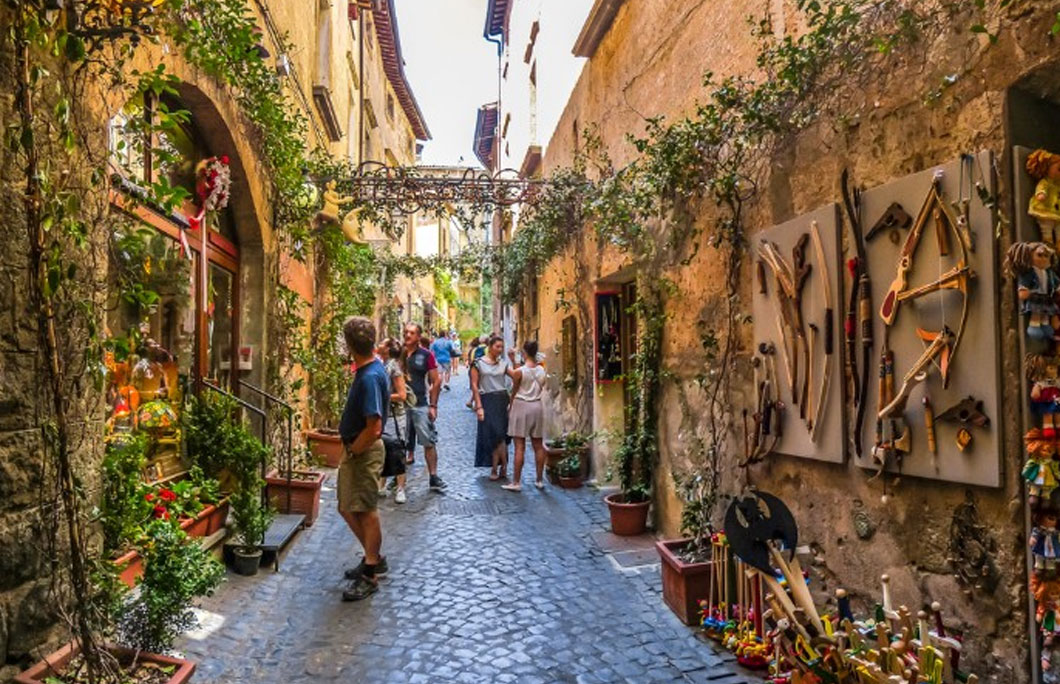 Few people visit Bologna for its shops, but that doesn't mean there aren't any retail opportunities. There are four principal shopping streets in Bologna, each leading off the Piazza Maggiore. Via dell'Archiginnasio is where you'll find the big designer houses, like Armani. If you're looking for shopping malls, you'll need to head to the outskirts of the city to the likes of Centro Borgo and Centro Nova. Better to spend your time navigating Bologna's old-world markets, like the flea market at Piazza dell' Otto Agosto every weekend. If it's some of that rich regional produce you're after, the Quadrilatero abounds with fresh fish, fruit and vegetables, hanging hams and the best grainy cheeses in the country.
Florence is home to high-end design houses like Gucci and Ferragamo. The Mall is a high-end outlet village just south of Florence selling designer threads for a fraction of the price. Oltrano, on the other side of the river, is one of the city's buzziest neighbourhoods, home to artisanal boutiques, leather workshops and antiques shops. You can still pick up a good bargain too, particularly at one of the city's many markets. Some of the best include the Sant'Ambrosio Market, Mercato Nuovo and Fiesole Vintage Market. For window shopping the Ponte Vecchio, one of the only surviving bridges lined with shops, is unrivalled./p>
---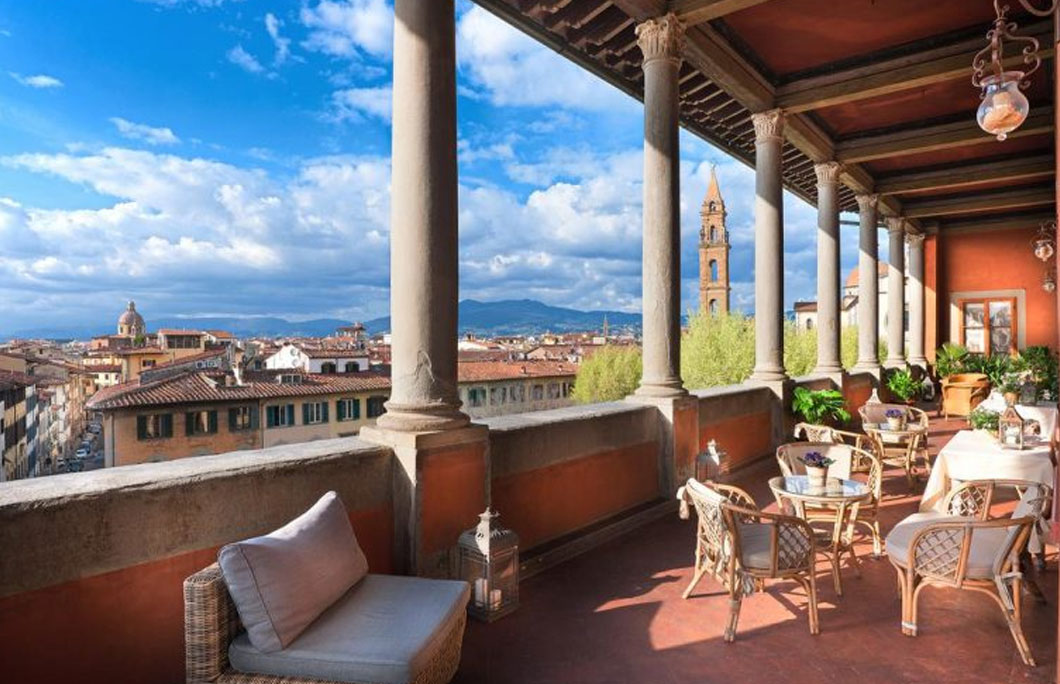 Bologna is still fairly off-the-radar for most holidaymakers, so accommodation is generally more affordable than other large cities in Italy. It's compact too, which means you can stay in the city centre without blowing your budget. Look out for hotels like Hotel Orologio, which are located in pedestrianised parts of the city. For a luxury stay, the 18th-century palace Grand Hotel Majestic is unrivalled. There's also a whole host of apartments available to rent, though you'll usually find these a short stroll from the city centre.
While Florence is a popular tourist destination, it's still possible to find mid-range and budget hotels. If you're working with a smaller budget, San Frediano, Santo Spirito and San Lorenzo are the best districts to stay in. If you're looking to splurge, where better than in one of the world's most romantic cities? There are dozens of exclusive hotels offering five-star amenities, sumptuous interiors and Instagram-worthy views. Live it up like a Medici in a pretty palazzo like Palazzo Guadagni.
---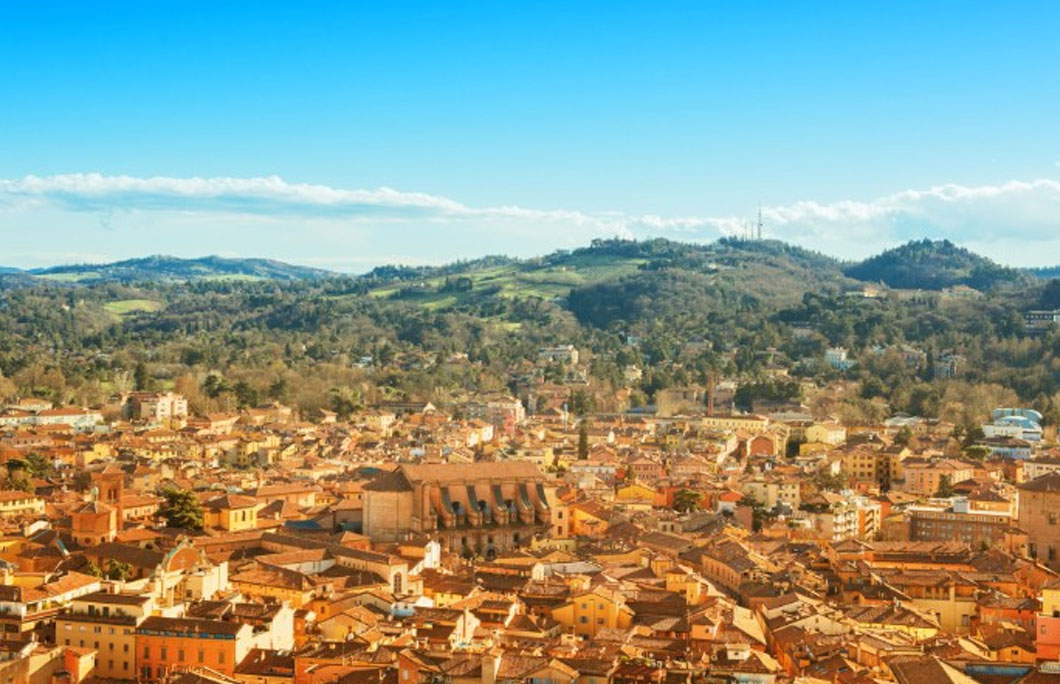 The hottest months in Bologna are June, July and August. Summers here are warm and dry, making it a good time to visit. Thanks to the city's 53 km of porticoes snaking their way around the city centre, you'll find shelter from the sun and rain all year round. Florence is also hottest in the summer. It's best avoided in August, when the small city is teeming with tourists. The best time to visit Florence is in the spring, but if you're keen to dodge the crowds you should consider a winter trip. Museums and sights stay open and temperatures are milder than in northern Europe.
---
---