Driving in Greece - 15 Things You Need To Know
Road trips are an excellent way to see the beautiful landscapes of Greece. A real-life rollercoaster, Greece's roads are composed of winding mountain roads, winding valley roads, and small, winding motorways that connect the various mountain roads that make up this wonderful nation. It's a joy to drive in the Greek islands if you follow the rules. Read on to find out 15 things you need to know while driving in Greece:
Obey the speed limits
Unless otherwise specifically stated by signage the legal speed limits in Greece are 50 kmph in urban areas, 110 kmph on open roads and 120 kmph on motorways. A punishment of €700 will be imposed for failing to stop at a stop sign or passing through a red light. Visitors should also be aware that traffic signals changing amber from green do not always imply that cars will automatically slow down. In reality, the opposite may occur. Also, remember that the middle lane of a three-lane highway is for passing. Traffic already on a roundabout has to stop and give way to traffic entering the roundabout. You cannot overtake at bottlenecks, bends, pedestrian crossings, junctions and where there is less visibility.
Use your 'danger lights' before parking
Street parking in Athens requires you to purchase a ticket through a smartphone app called AthensPass, so make sure you download it before you come. However, be aware that parking restrictions are frequently violated by locals, so don't be shocked if you see cars double-parked and traffic struggling to go past them in villages and smaller towns. Locals utilise 'danger lights' to indicate their intention to park, and it is always safer to do the same. Parking violations can result in fines ranging from 10 to 150 euros, depending on where you park.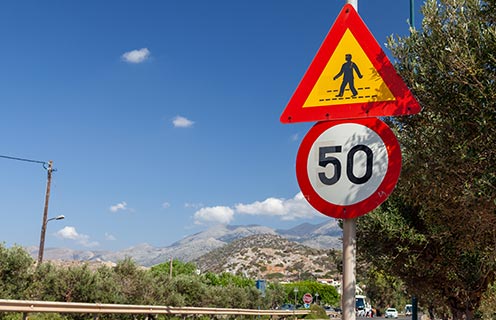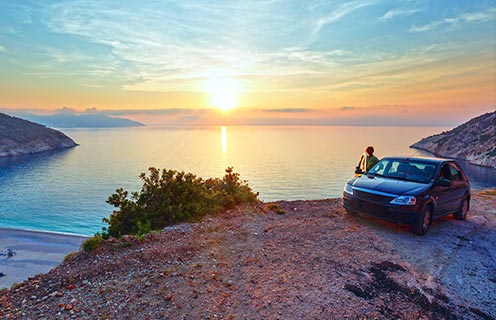 Avoid driving while drunk
Driving with a blood alcohol concentration of greater than 0.05 per cent is unlawful in Greece. Driving while inebriated will result in a fine ranging from 200 to 1200 euros, depending on your level of inebriation.
Wear a seatbelt
All occupants must wear seat belts both in front and back seats if the car is fitted with them. Children between 3 to 11 years and less than 1,35 metres tall must be seated in a suitable child restraint for their size. Child seats are compulsory for kids up to age 4. Children under 10 can only be seated in the back seat. If you are caught driving without a seatbelt, you will be fined 350 euros. You will also be fined 100 euros if you are caught chatting on your phone without using a hands-free device.
Beep sparingly
You may be fined for unnecessary use of car horns on the city roads. But while driving through the Greek islands or in the mountains, do use them when you take sharp turns or come across steep bends. It is always better to be safe than sorry.
Take out insurance
If you opt to bring your own automobile to Greece, you will need proper registration paperwork as well as proof of internationally valid insurance, in addition to your International Driver's License.
Prepare cash for toll roads
The mainland Greek toll highways are known as the 'Ethniki Odos,' which is the national route, and the 'Attiki Odos,' which is the motorway connecting Athens' city centre to Athens' International Airport. The entrance charge for a standard car is roughly 3 euros and can be paid in cash or by debit or credit card. There is also a Fast Pass System, but because you will only be using the toll roads a couple of times, you should avoid obtaining one.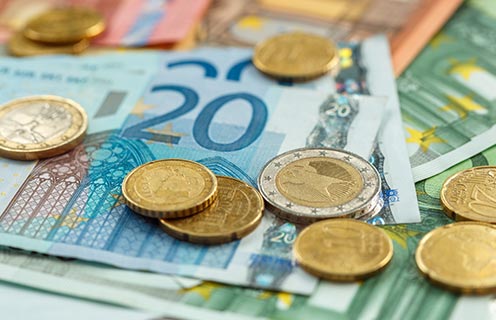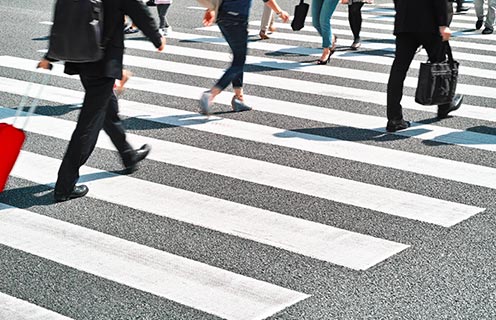 Keep an eye out for strikes and demonstrations
Strikes and protests are typical occurrences in Greece, disrupting traffic flow. Demonstrations are common in and around central Athens' principal squares, particularly Syntagma Square. Some dates to remember include May 1st, November 17th, and December 6th, when protests are traditionally held. They may, however, also be held unannounced. To prevent road closures as a result of this, pay attention to local media information.
Understand how zebra crossings work (or don't!) here
You should not be surprised to see pedestrians regularly flouting zebra crossing norms. People cross the streets whenever they wish.
Look out for signage
Road signs in Greece are often in both Greek and English, however, this does not guarantee that they are always well visible. In fact, in areas like central Athens, you may have to deliberately seek them out to avoid missing them. They could be tucked up behind trees or covered in graffiti.
Steer clear of motorbikes and taxis
Motorbikes do not obey traffic laws in Greece, and you will see them darting across lanes and wriggling around to get to their destinations as quickly as possible. They are the cause of the majority of traffic accidents, and it is always preferable to give them a wide berth. Taxis, too, disregard traffic laws and drive as if they own the road. When possible, you should let them pass.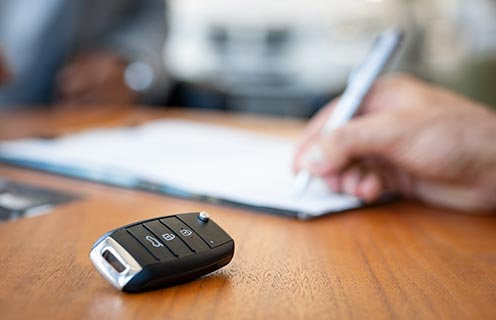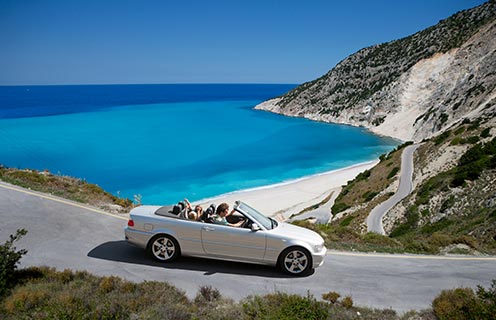 Take advantage of all gas stations
Gas stations are rather common on Greek roadways in general, but not so much on the islands. You may discover that they are a half-hour drive away, so it is always a good idea to check your gasoline. Fuel costs might vary greatly between stations, so shop around before buying from the one closest to you.
Hire a car
Hiring a car in Greece is simple. You must be 21 or older and have kept your license for more than two years. Some rental firms may charge you more if you are under the age of 25. You can use any EU or US driver's license, or an international driving permit. Check with the rental company first.
Carry all necessary paperwork and documentation
Aside from licenses, ID proofs, and insurance paperwork, you should also have a warning triangle in case of a breakdown, reflective clothing, and a snow chain for winter driving.
Take note of emergency numbers
The emergency number in Greece for ambulances, fire departments, and police is 112. You can get help in English, French, and Greek. For roadside assistance, dial ELPA at 10400 and ask for assistance in English.