The 50 Best Steaks In The World
Nothing beats a really great steak, so we've been scouring the globe to find the best that the continent has to offer when it comes to meat lovers.
After ranking the 50 best steaks in Europe, USA and South America, we have the best steaks in the world, from Chicago to China. We've updated our annual list for 2020 to give you a top list of restaurants to check out, whether that's for dine-in now or when local restrictions pass.
From the high-end hotels to the local brasseries and hip newcomers, there's something here for everybody. Well, everybody who's a carnivore, that is.
Time to start working your way through this list of irresistible steaks – start with your local and tick off the rest on your travels.
Best Steaks In The World, How do these rankings work?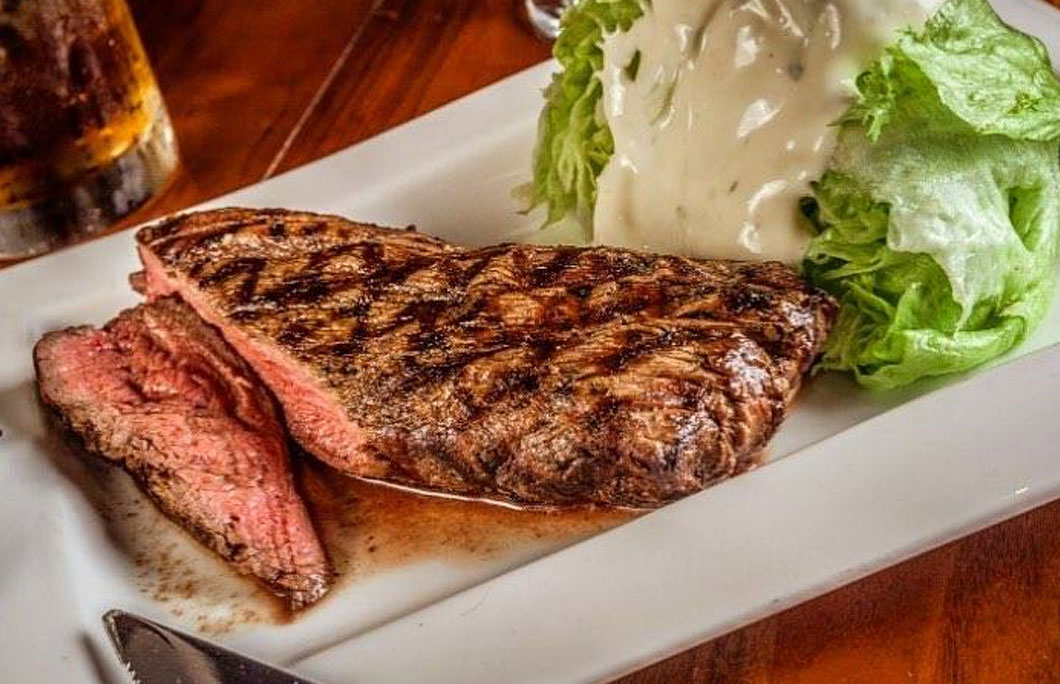 50th. Mi Vaquita Steak House & Bar – Maracaibo, Venezuela
They cook up some of the very best steaks in the country and do so in a fantastic, classical style. They don't over complicate things, because when you have their produce and technique you simply don't need to.
Juicy steaks that are irresistible.
Check out 7 Venezuelan Dishes You Have To Try
---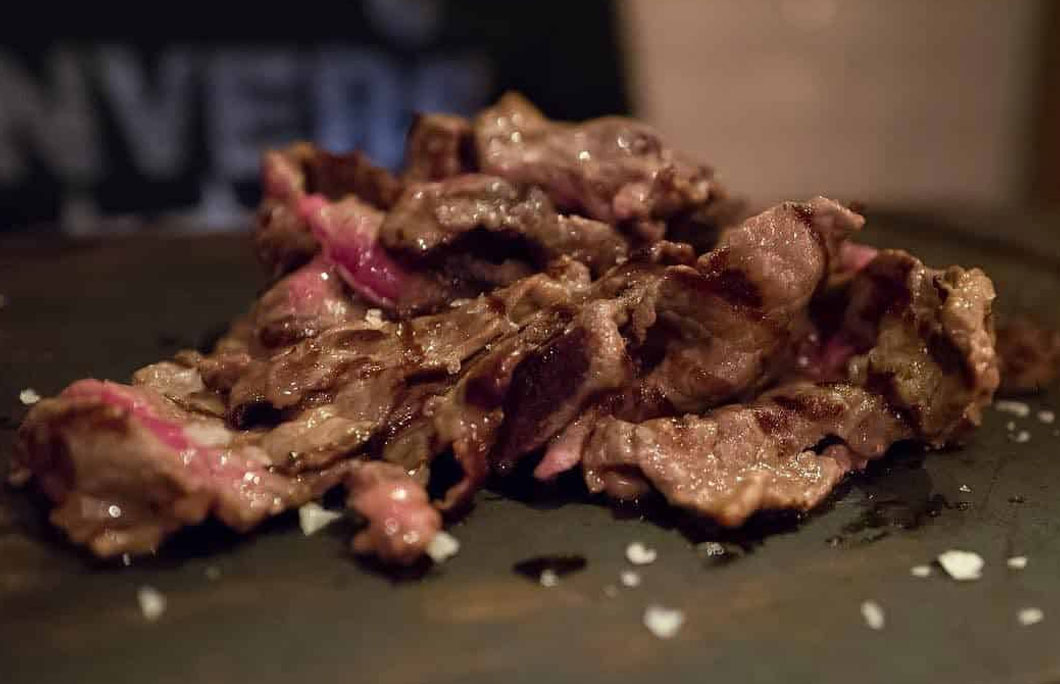 49th. Nusr-Et – Dubai, UAE
The home of Salt Bae is also home to some of the best steaks in the world. Nusr-Et is in the Four Seasons Resort Dubai at Jumeirah Beach, with amazing views of the Dubai skyline. Not that you'll be able to take your eyes off your steak.
Order the Steak Spaghetti for something different: 230 grams of thinly sliced steak ribbons, sprinkled with sea salt (of course).
Check out The 7 Best Burgers In Dubai.
---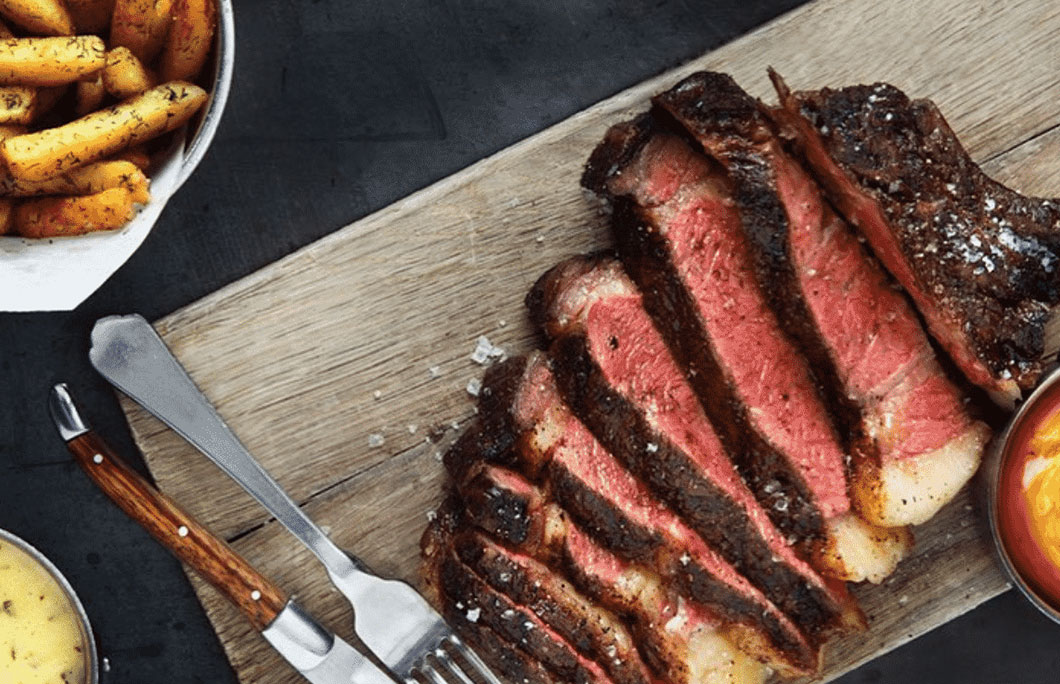 48th. Griffins – Stockholm, Sweden
A super relaxed place to enjoy good food cooked to an exceptional level. Their bar and plush seating makes you instantly feel at home and if you want something a little quicker the burger at lunchtime is a joy. The steak though, is at another level, coming with delicious home cooked fries and sauces that bring it fully to life.
Check out 48 Hours In Stockholm: Scandi City Guide.
---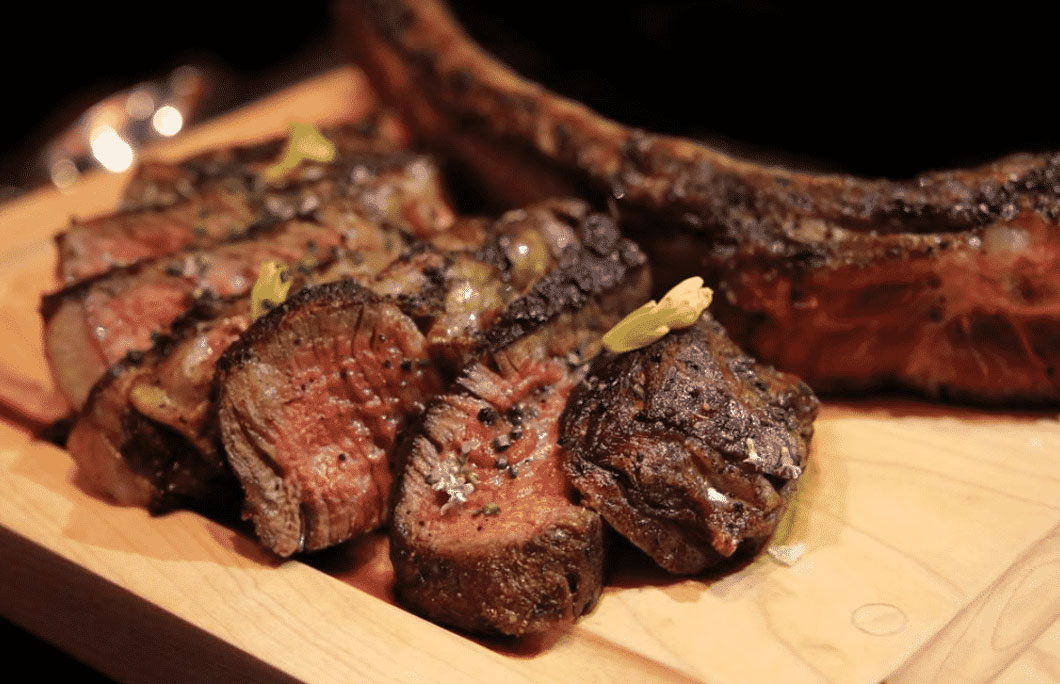 47th. The Butcher's Table – Seattle, Washington, USA
They have their own butchers shop attached to the restaurant where you can choose from an extensive range including Mishima Reserve Wagyu beef to smoked meats and other. The whole experience is run by people super passionate and knowledgeable about steak; you'll be left in awe at the final result that comes to your table. One of the best steak eating experiences in America from start to finish.
---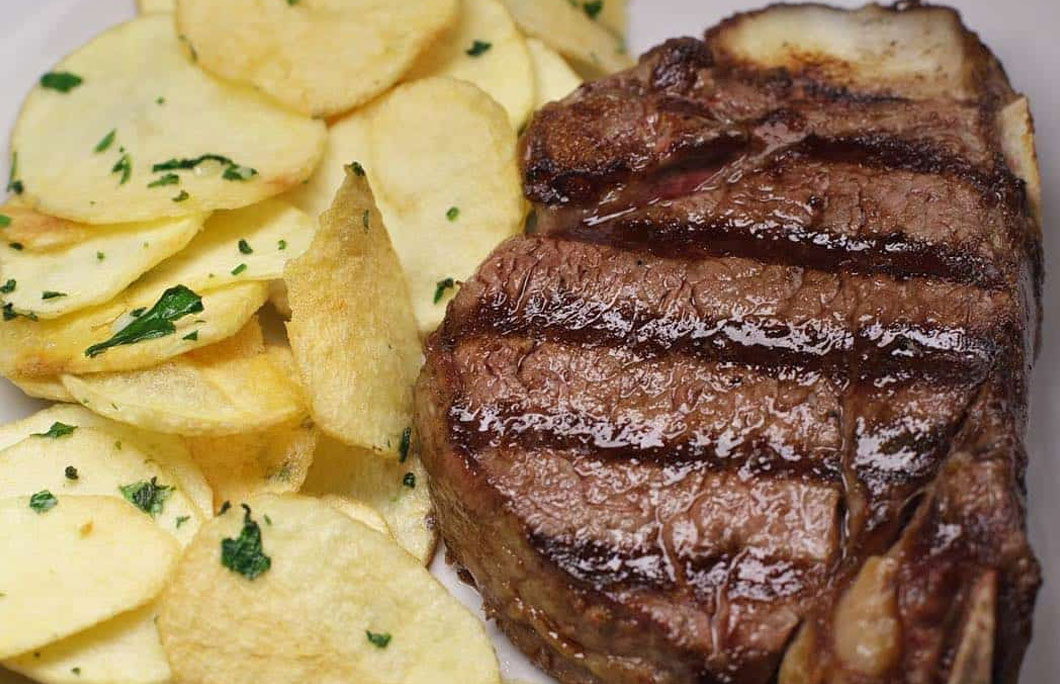 46th. El Pobre Luis – Buenos Aires, Argentina
They set the standard seriously high for great steaks in Argentina and no visit to the country would be complete without a visit here.
The room is absolutely buzzing with super friendly staff, and their wine and steak combinations are the stuff that dreams are made of.
---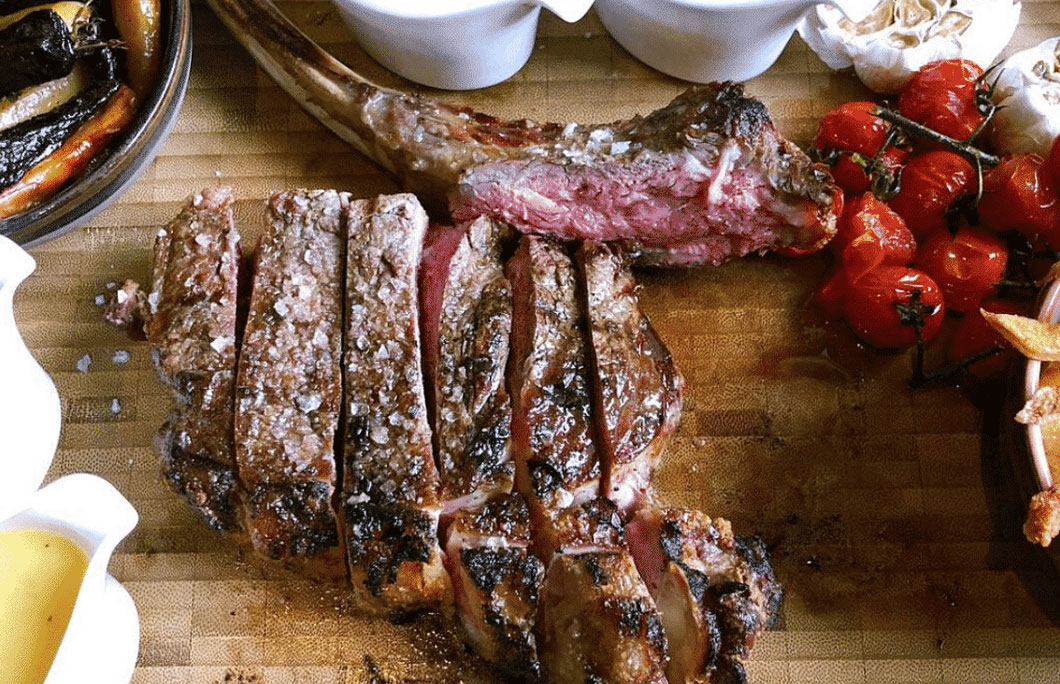 45th. Dstrikt Steakhouse – Vienna, Austria
You'll find this superb steakhouse in the Ritz Carlton hotel where it is wildly popular with both visitors to the city and locals. You can expect world class service, a large selection of steaks to choose from and some of the best sauces and sides to complement your steak that you could ever wish for.
---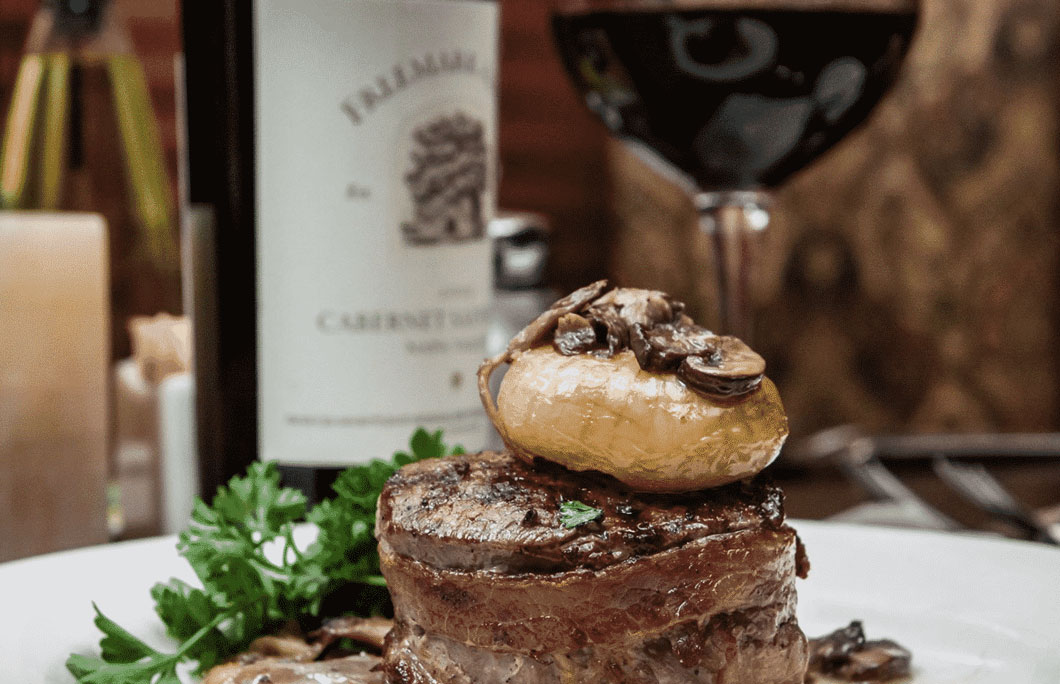 44th. Barbarie's Black Angus Grill – Danbury, Connecticut, USA
When in Connecticut you can't miss a meal at this classic steakhouse, ran by husband and wife team Tom and Karen Barbarie. You can see the beef dry-age in a glass-enclosed environment for at least 30 days as they nurture it and extract the maximum flavour from the meat. It's wonderfully tender.
---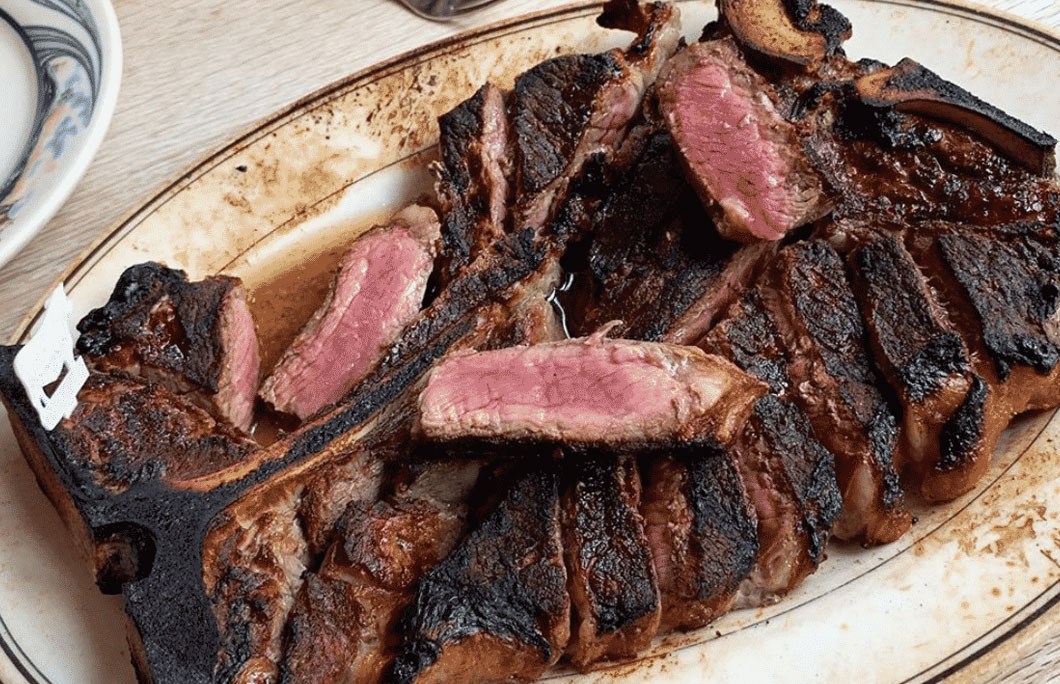 43rd. Peter Luger Steak House – Brooklyn, New York, USA
Widely recognised as one of the best places for steaks in the world, Peter Luger is an essential restaurant for meat-lovers. The steakhouse has been mastering its trade since it opened in 1887.
Steaks are dry-aged on site; be sure to order their signature Porterhouse.
Check out 7 Great Restaurants In NYC & Brooklyn For Outdoor Dining.
---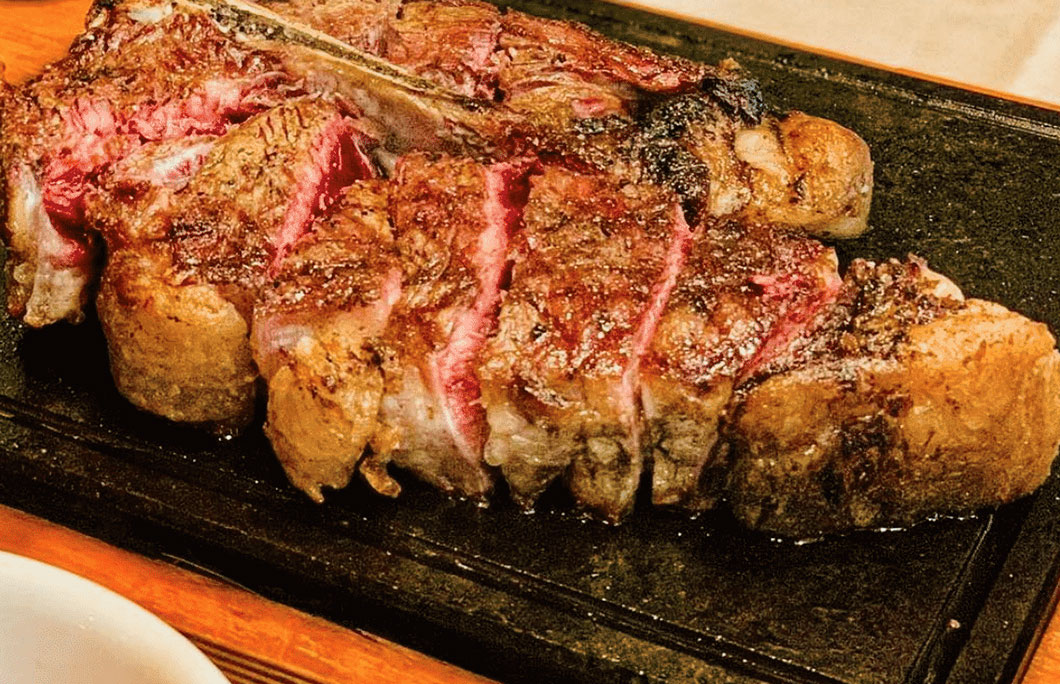 42nd. Trattoria Dall'Oste – Florence, Italy
The famous Florence "bistecca" is a huge piece of meat usually shared by at least two people, so you certainly won't be leaving hungry. The theatre with which it is served in this fantastic Trattoria, along with the cut's huge flavour is a match made in heaven. A meat lover's delight.
---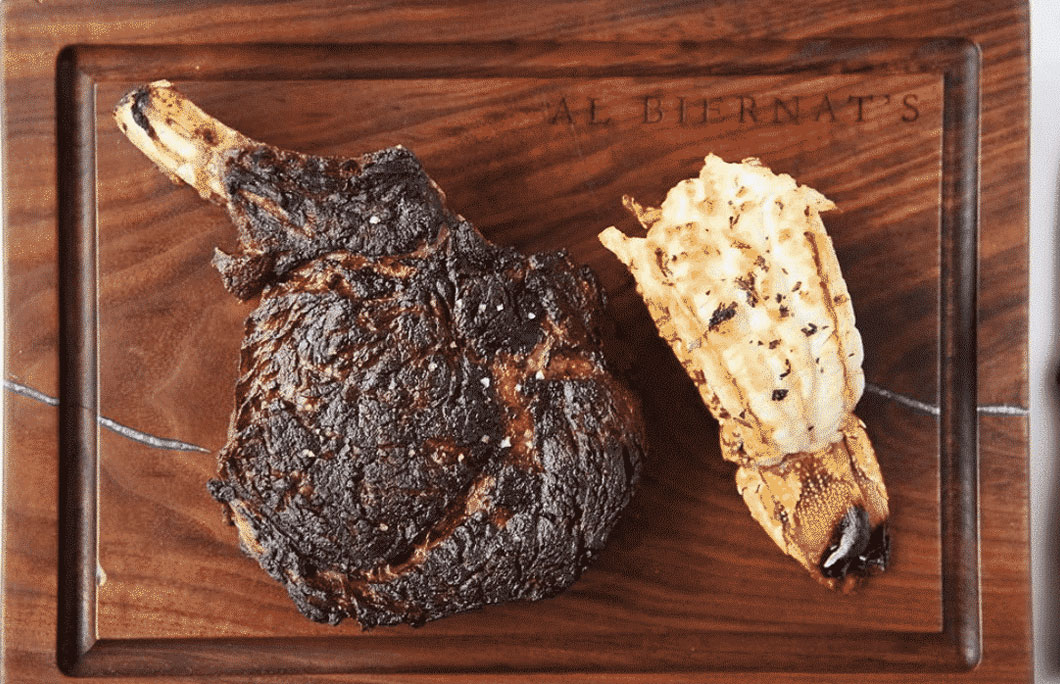 41st. Al Biernat's – Dallas, Texas, USA
From world class cocktails to steaks served with panache and flair, this is the sort of restaurant that makes you leave feeling good about life. As the saying goes, everything is bigger and better in Texas and these tasty steaks are no exception.
An absolute joy of a dining experience to be had at either of their two Texas locations.
---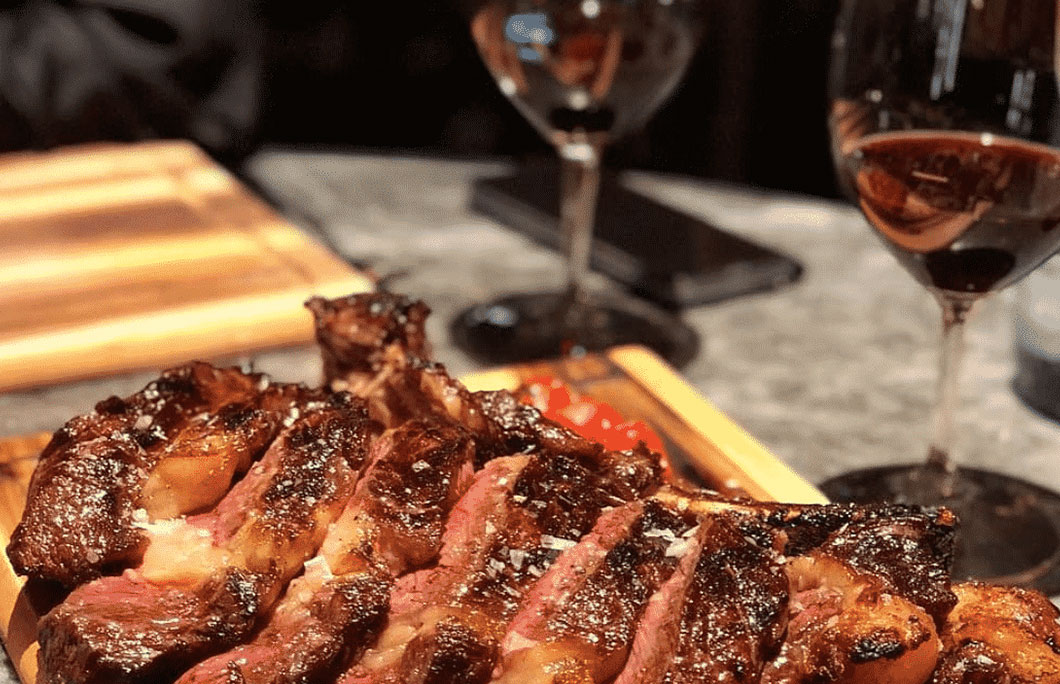 40th. Sala de Corte – Lisbon, Portugal
A bright and airy steakhouse where sitting at the bar with a friend, a steak and a glass of red wine is one of the great things to do in Lisbon. They offer a large selection of different cuts to choose from and the staff will helpfully walk you through the menu, including the various ideal wine pairings. Once you taste that first mouthful of steak you simply won't believe it.
---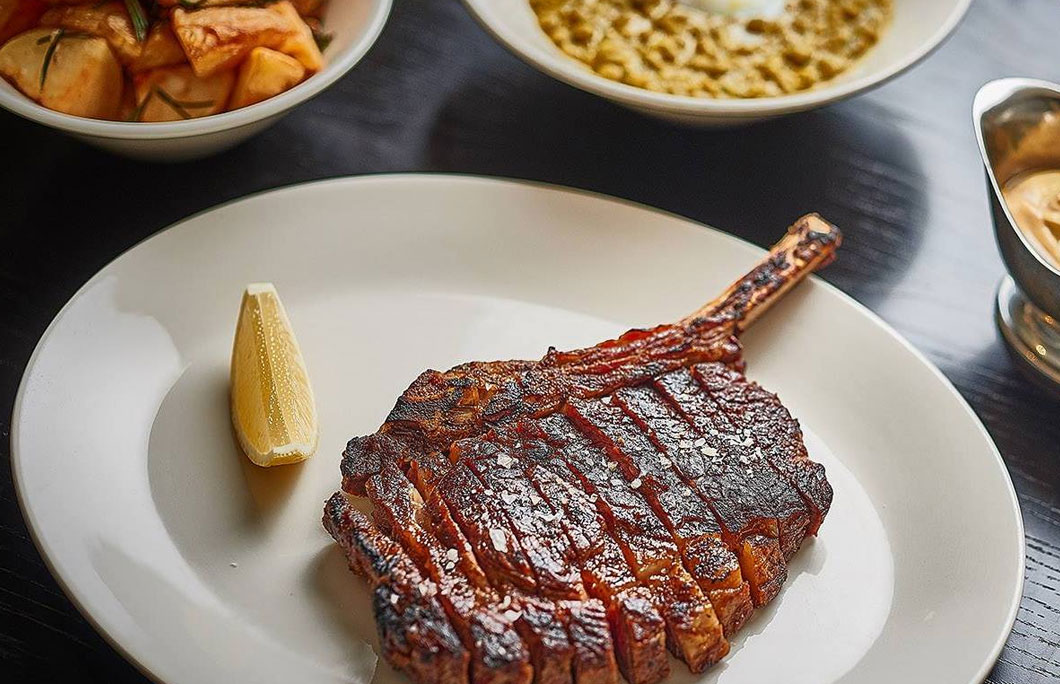 39th. Rockpool Bar & Grill – Perth, Australia
The Perth outpost of chef Neil Perry's steakhouse focuses around open kitchen with its signature wood fire grill. Steaks are dry-aged on site and are of supreme quality. Highlights are a melt-in-the-mouth Wagyu or grass-fed Rib Eye.
Plus, there's 1350 wines from Australia and the World to go with it.
---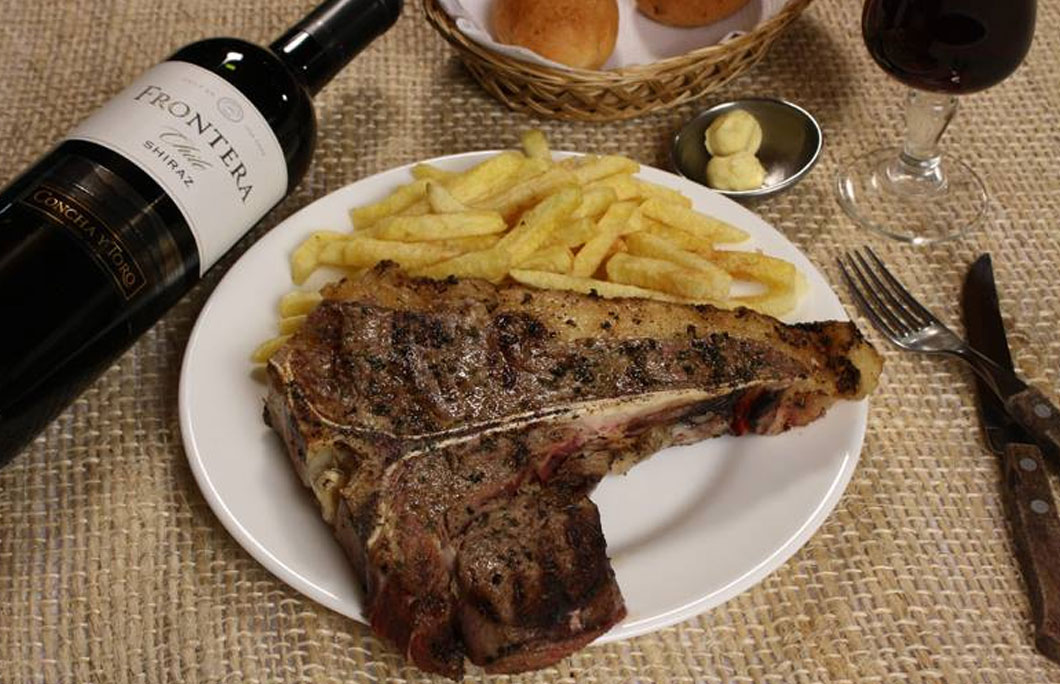 38th. Columbia Steak House – Quito, Ecuador
The steaks are so big here that they will often cover the edges of the plates, giving you a huge eating challenge. This is not a place you are going to be leaving hungry.
Washed down with their red wine and homemade fries, this is the stuff that streak dreams are made of.
---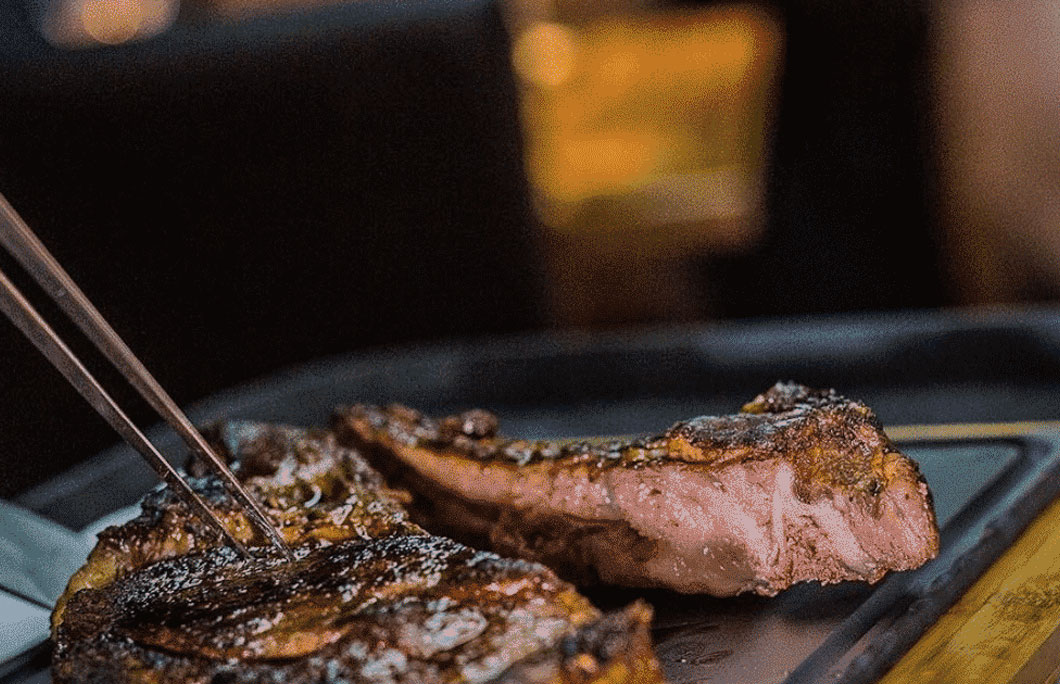 37th. Prime Steak & Wine Étterem – Budapest, Hungary
This award winning, fine dining steakhouse has hands down the greatest steak and wine selection in the heart of Budapest. The portions are absolutely massive, while the charred cooking of the steaks gives a wonderful contrast with that beautiful soft pink middle.
---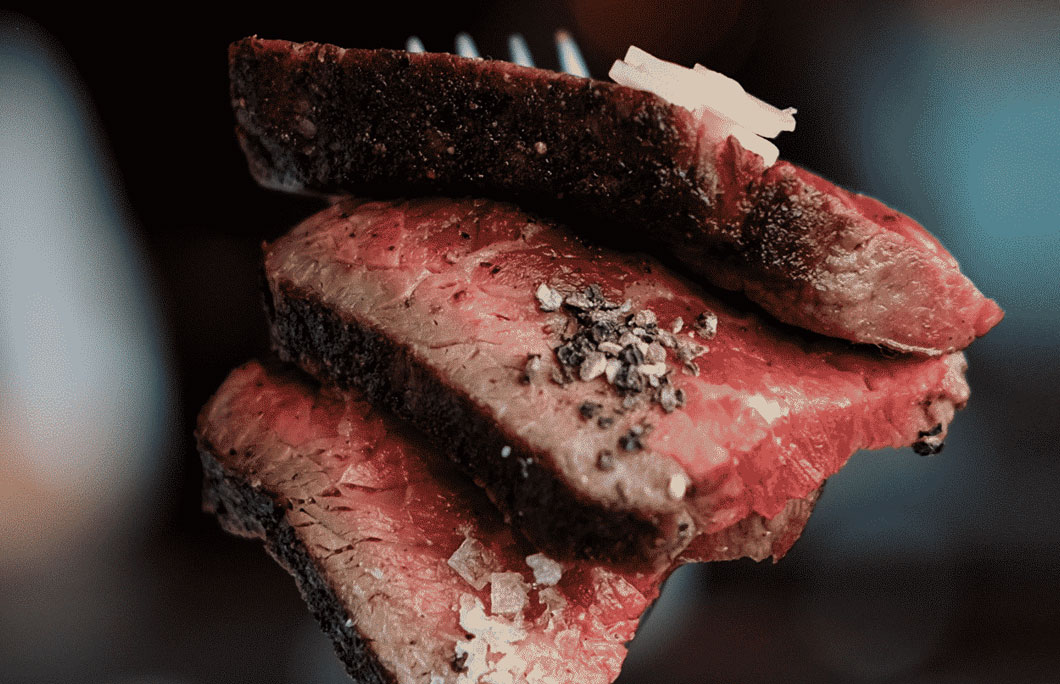 36th. Kayne Prime Steakhouse – Nashville, Tennessee, USA
Kayne Prime is the artful fusion of a chef-chic boutique restaurant with a great American steakhouse. Although deeply rooted in the classic style, Kayne is a celebration of the now, featuring modern interpretations of the classics in the form of market-driven, fresh, farm-to-table creations.
Their steaks are so beautifully presented and cooked that it's almost too beautiful to eat. Almost.
---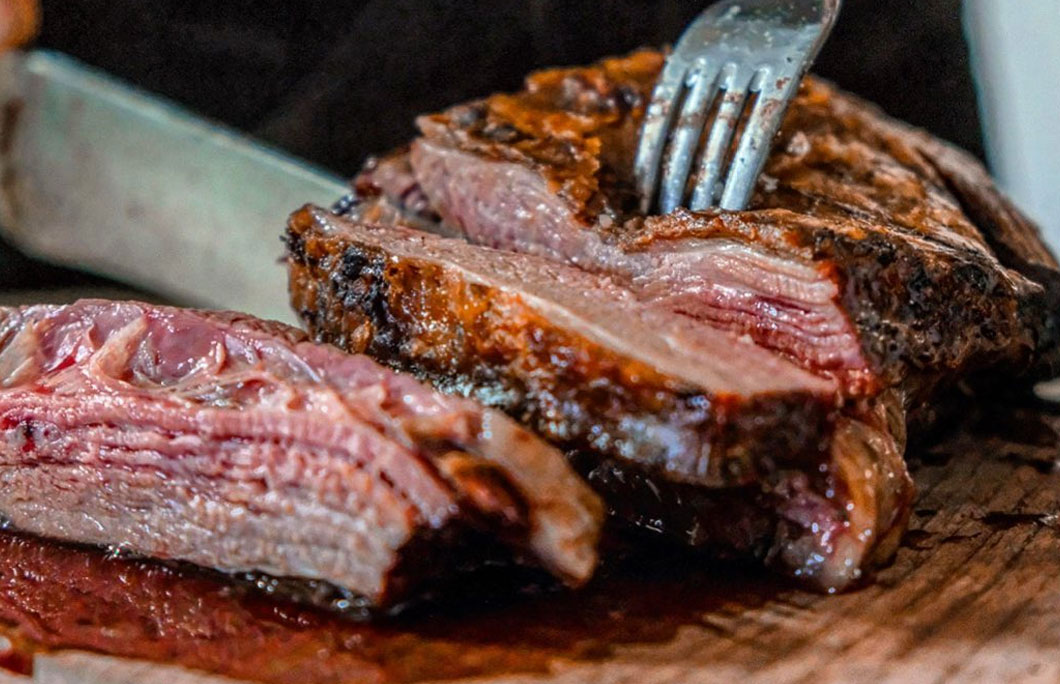 35th. The Butcher Shop & Grill – Cape Town, South Africa
For over 20 years, this iconic steakhouse has been serving Cape Town's juiciest and tastiest steaks. What makes this place special is their you walk-up butchery, where you can walk up to the counter and select your very own cut of meat.
Choose from rump, sirloin, fillet, ribeye, T-bone and prime rib, which are aged for 21-40 days.
---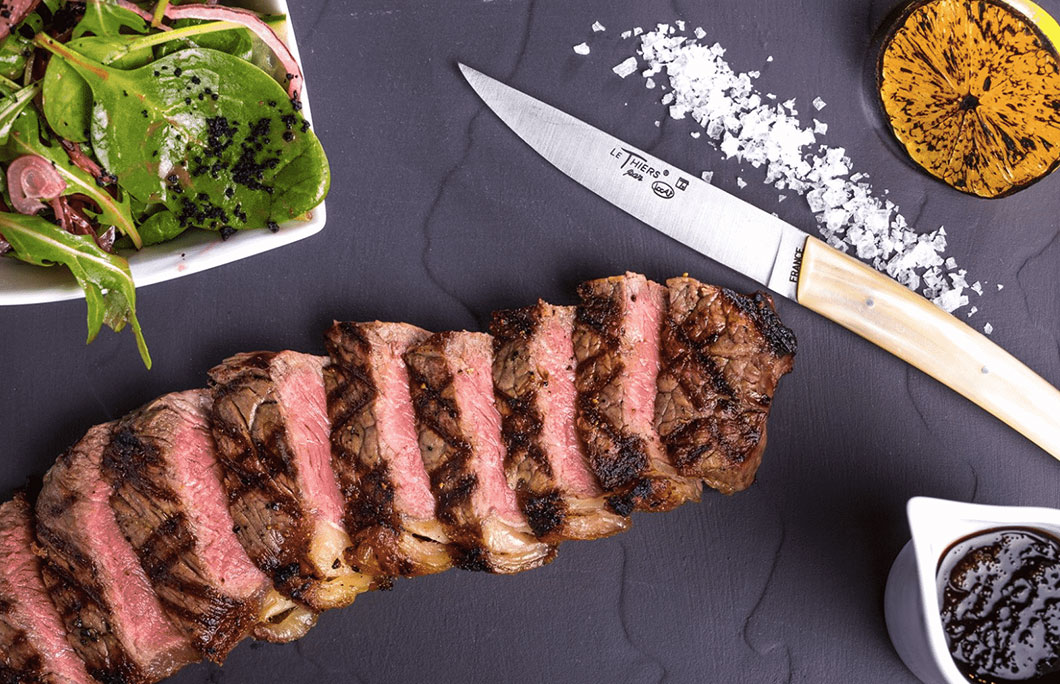 34th. The Able Butcher – Tallinn, Estonia
The perfect place to come for a really enjoyable meal in this wonderful city. Their cocktail list is extensive, as is their selection of wines which are both delivered by some of the most knowledgeable staff in the business.
It's all about the steak though, so although the menu has some other great items to miss out on this meat masterclass would be a huge shame.
---
33rd. Barclay Prime – Philadelphia, Pennsylvania, USA
Barclay Prime provides a sleek and sexy space for world-class cuisine. Taking cues from a European library, with comfortable banquettes, marble surfaces and crystal chandeliers, the dining room is a chic but comfortable setting perfect for any experience.
Their seafood is well known as being superb but to come here and not try the steak would be missing out. Basically, it's everything that a good steakhouse should be.
---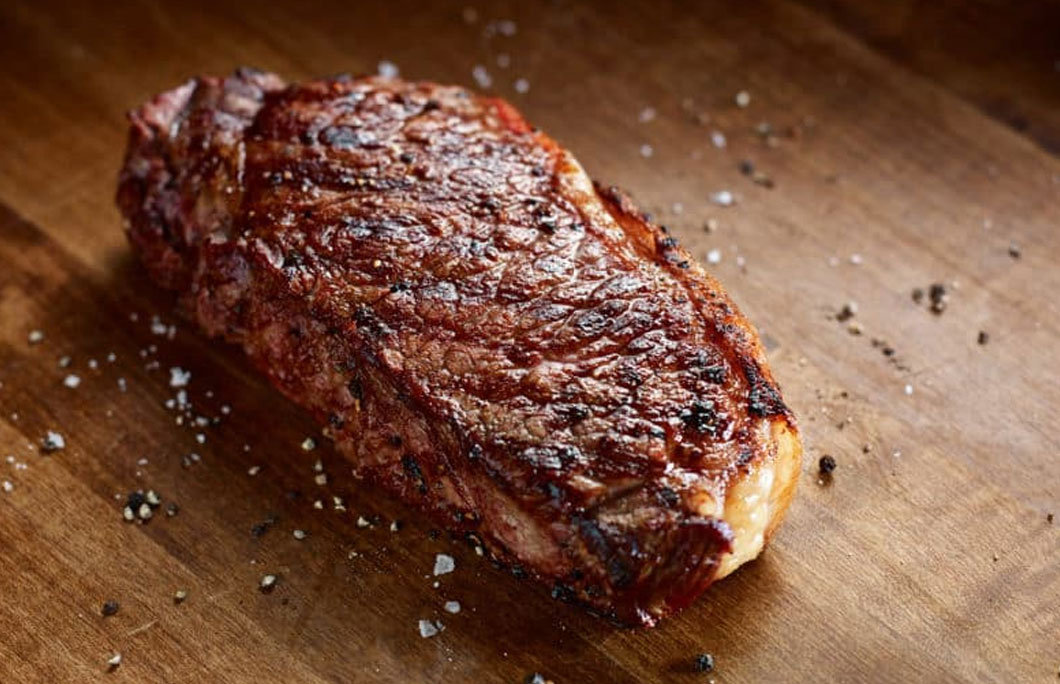 32nd. Hy's Steakhouse – Vancouver, Canada
Located in an unassuming building next to an alley and an underground parking garage, don't let the exterior fool you. This steakhouse is one of the best in Vancouver and offers intensely-flavoured steaks at affordable prices.
Do yourself a favour and get the Gorgonzola Filet Mignon and feel the tenderness of the beef melt away in your mouth.
---
31st. GOODWIN The Steak House – Helsinki, Finland
The GOODWIN Steak House is the only truly classic American steakhouse in the Baltics and Scandinavia. You can expect huge portions, perfectly tender steak and an attention to detail when it comes to service that you won't find elsewhere.
They have three restaurants, with the other two being in Zurich and Tallinn.
---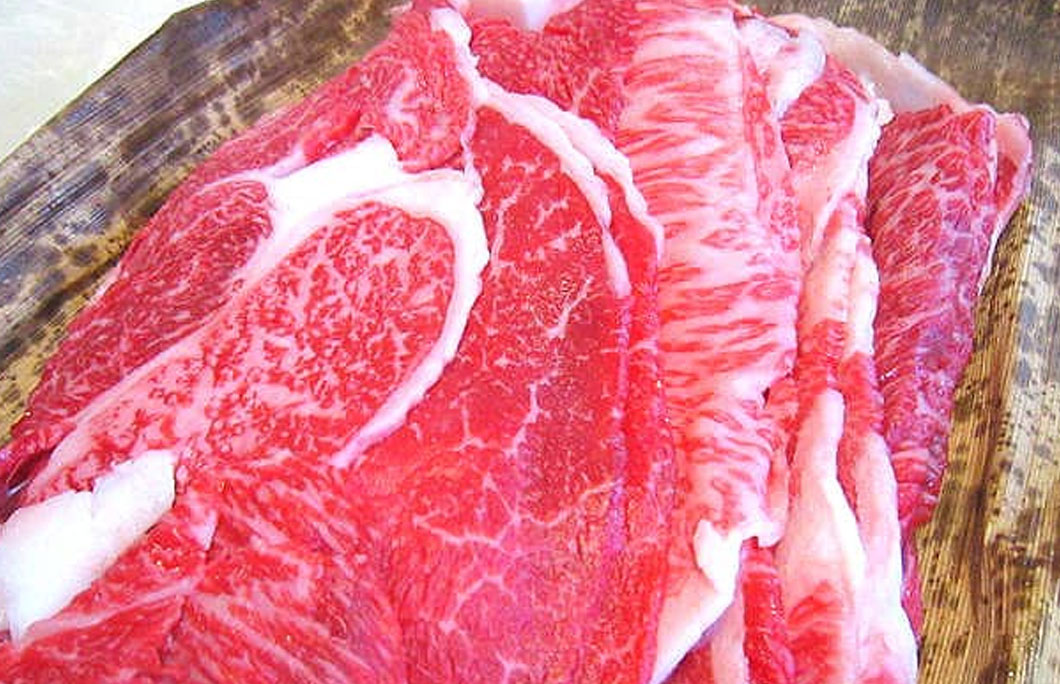 30th. Wadakin – Matsusaka, Japan
Wadakin was founded in 1878, and has 130 years history of serving Matsusaka beef – aka, the most tender and flavoursome beef you'll ever try. It has melt-in-your-mouth fat and is cooked by talented staff in front you, over hot charcoal.
They even raise their own cattle on their ranch, selecting only the finest cuts of beef for the restaurant.
---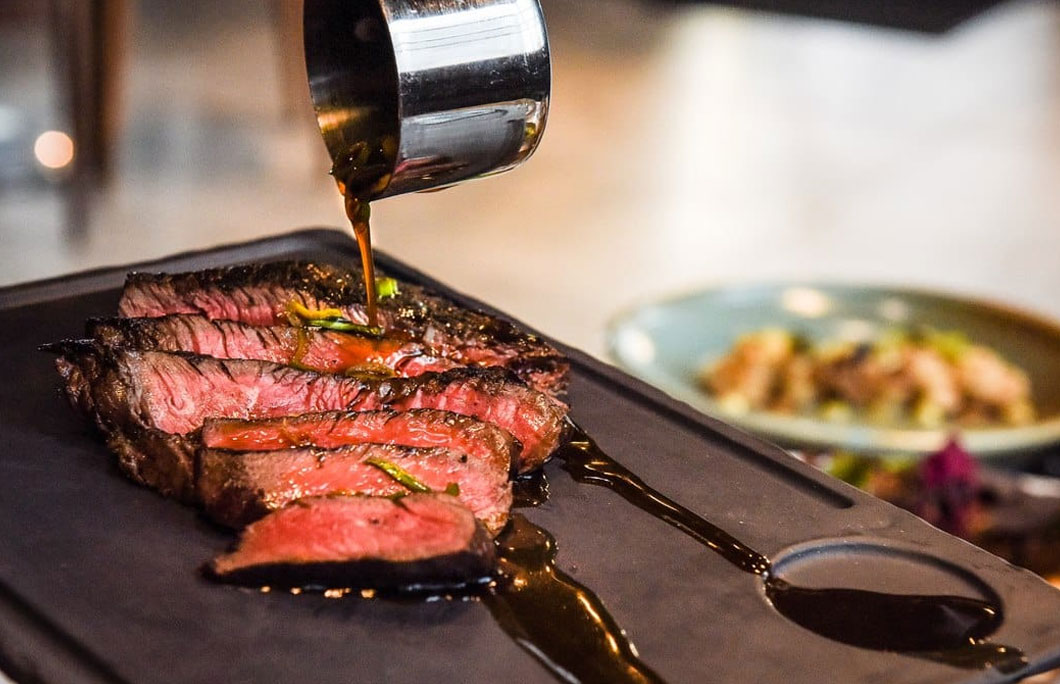 29th. Moo Moo Wine Bar and Grill – Brisbane, Australia
This stylish restaurant has some of the best steaks in the world on the menu, making it a must-try. There's 20 different cuts of steak to choose from, and the menu even tells you the breed, age, size and diet of the cut you're consuming.
Their signature steak is a 1kg chargrilled rump cap, rubbed with a smokey spice and carved at the table.
---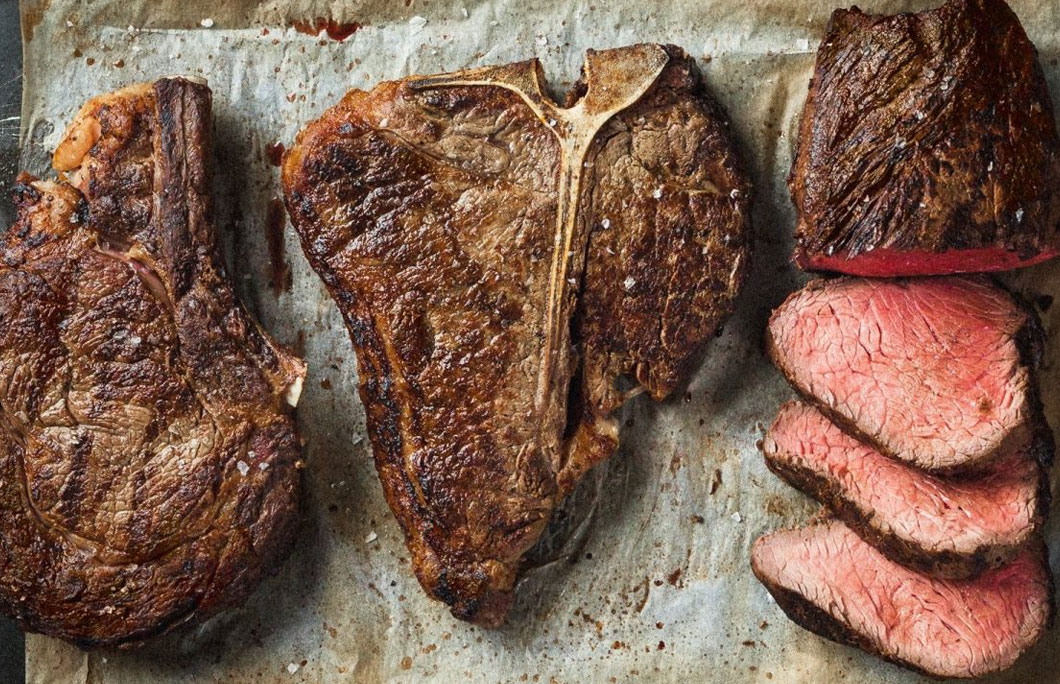 28th. Hawksmoor – Various, England
Hawksmoor is somewhat of a household name in terms of premium steak in England. It doesn't matter which location you go to, you'll be greeted by staff who know all there is to know about the various types of cuts available. From the t-bone to the succulent sirloin and the juicy, tender fillet, it's all bursting with flavour.
---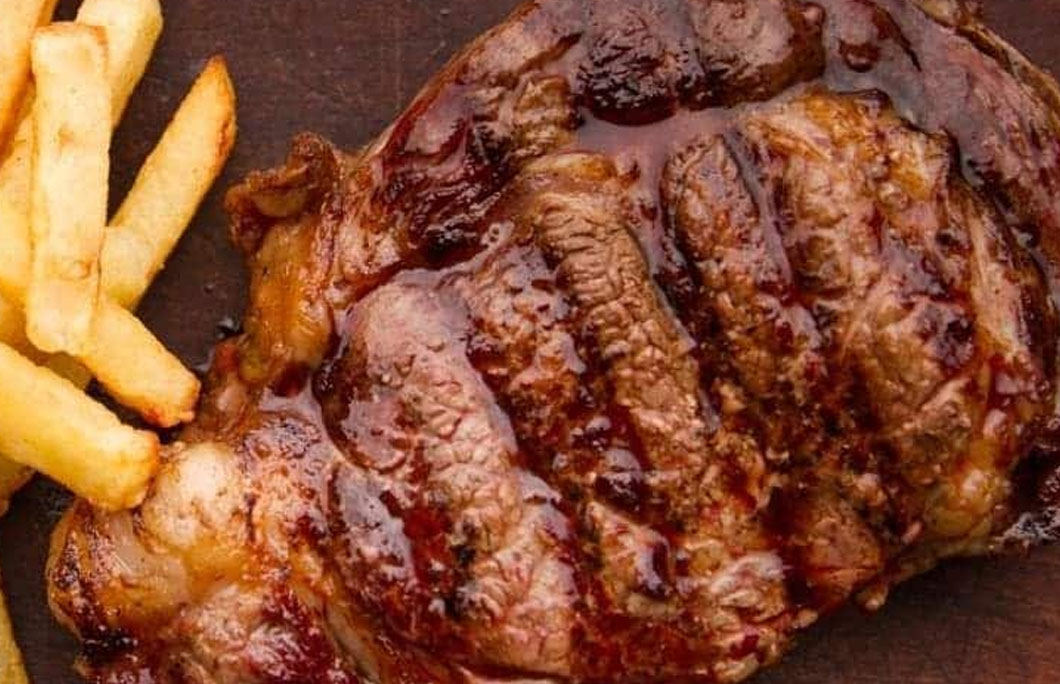 27th. Don Julio Parrilla – Buenos Aires, Argentina
Not just one of the best South American steaks, but one of the best steaks in the world. Huge, juicy portions of beef that is so tender you could slice through it with a spoon.
You couldn't wish for a better steak experience if you dreamed it into reality.
---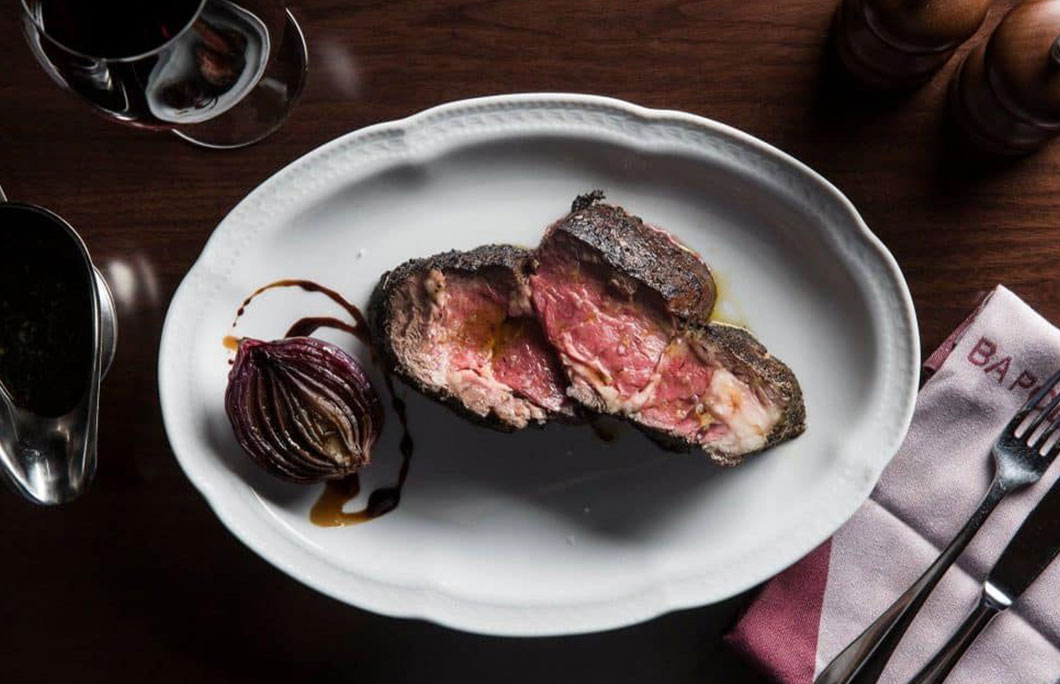 26th. Buenos Aires Polo Club – Hong Kong
As the name suggests, this steakhouse has an Argentinian menu, with grass-fed General Pico steaks grilled in the 'asado' tradition. The service is spectacular and there's everything from Chateaubriand to tenderloin.
You can choose cuts on or off the bone, but we recommend the former for the extra flavour.
---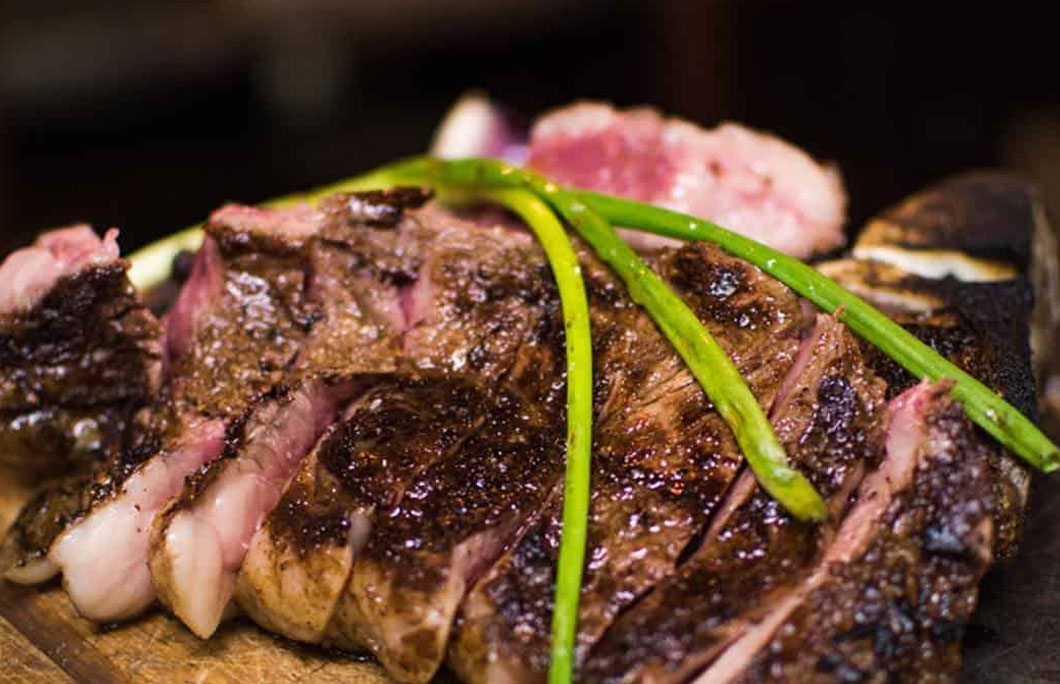 25th. Bistecca – Singapore, Singapore
Bistecca's signature dish, and namesake, is the Bistecca alla Fiorentina — a thick cut, char-grilled T-bone steak to share. It's prepared in traditional Tuscan style over a high temperature wood-fired grill, for a charred crust yet tender and juicy centre.
Easily one of the best steaks in the world, Bistecca is consistently outstanding.
---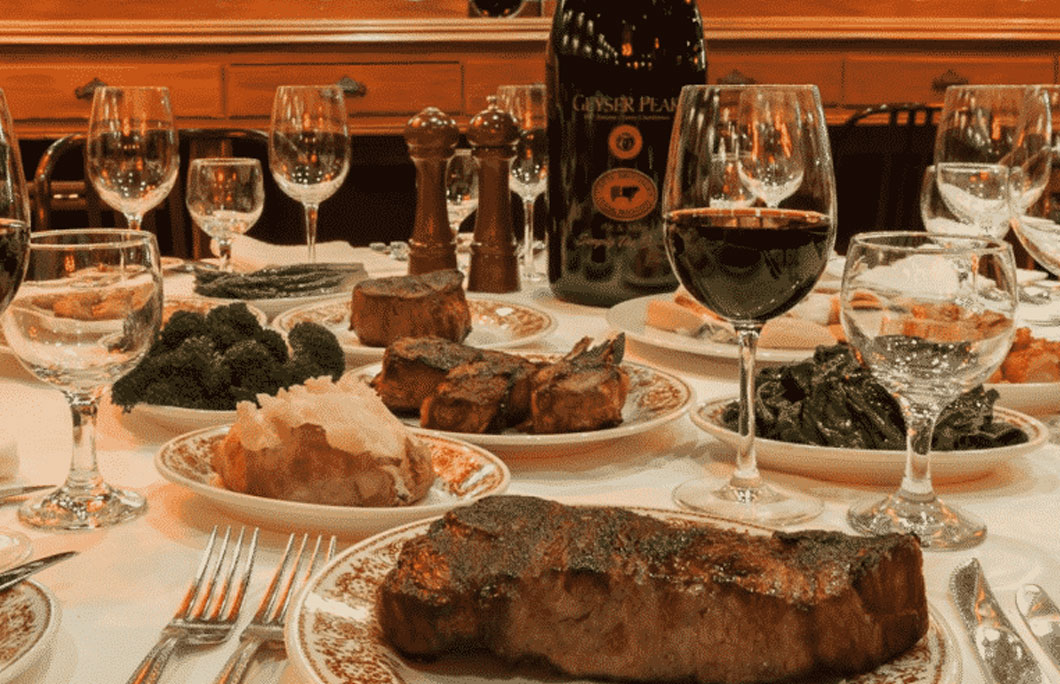 24th. Sparks Steak House – New York, USA
Since 1966, Sparks has become one of the best known steakhouses, not just in New York – or indeed America – but in the entire world. Very classical in style, it ticks all the boxes. A place to come with a large group for a big celebration and to marvel at their service, wine list and most of all those huge steaks which are juicy and full of flavour.
---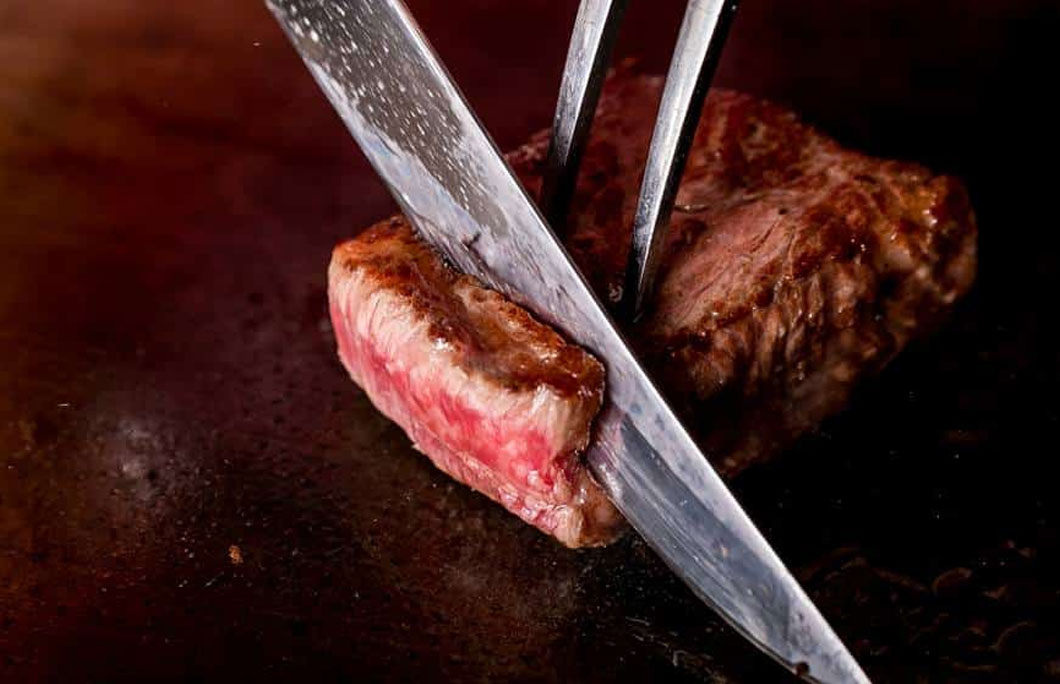 23rd. URAROJI – Tokyo, Japan
Uraroji (meaning "back alley in Japanese) is hidden down a back lane and is where you'll find one of the best steaks in the world. Its cosy interior puts you at ease while the A5-ranked Wagyu gets those tastebuds going.
It's cooked with flair on a Teppanyaki grill.
---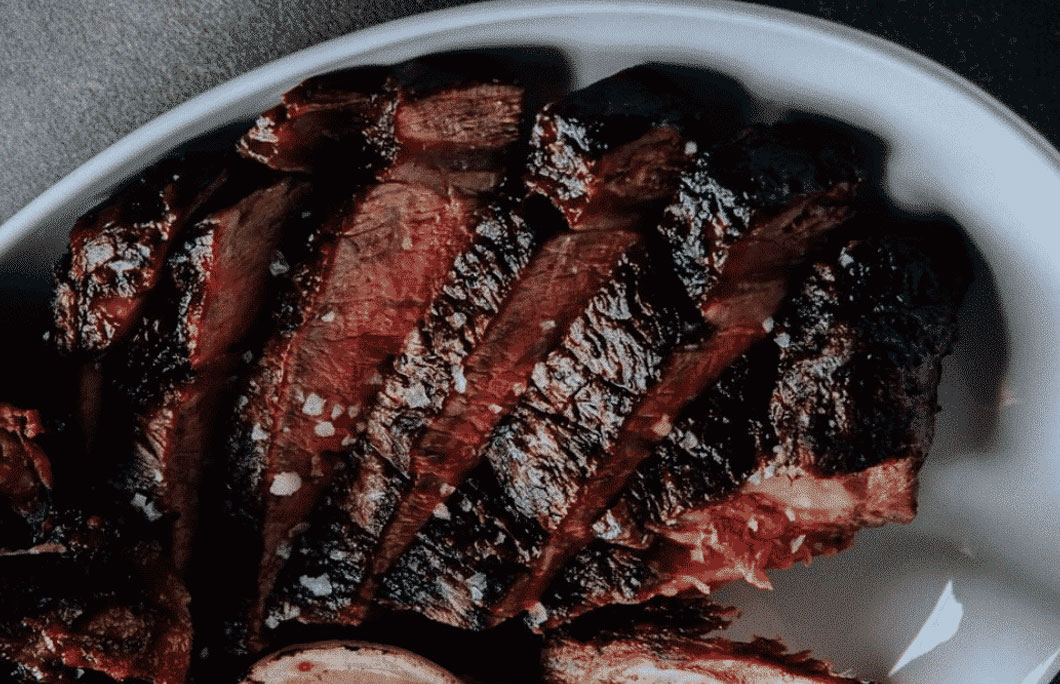 22nd. Meatmaiden – Melbourne, Australia
The key to their steak is a dry-ageing meat cabinet in which premium produce is hung for up to 40 days to pack in maximum tenderness and flavour.
One of their signature dishes is a 1.2kg Tomahawk rib-eye steak, which is made for sharing. That juicy cut along with their sides is one of the nicest steaks you will ever taste.
---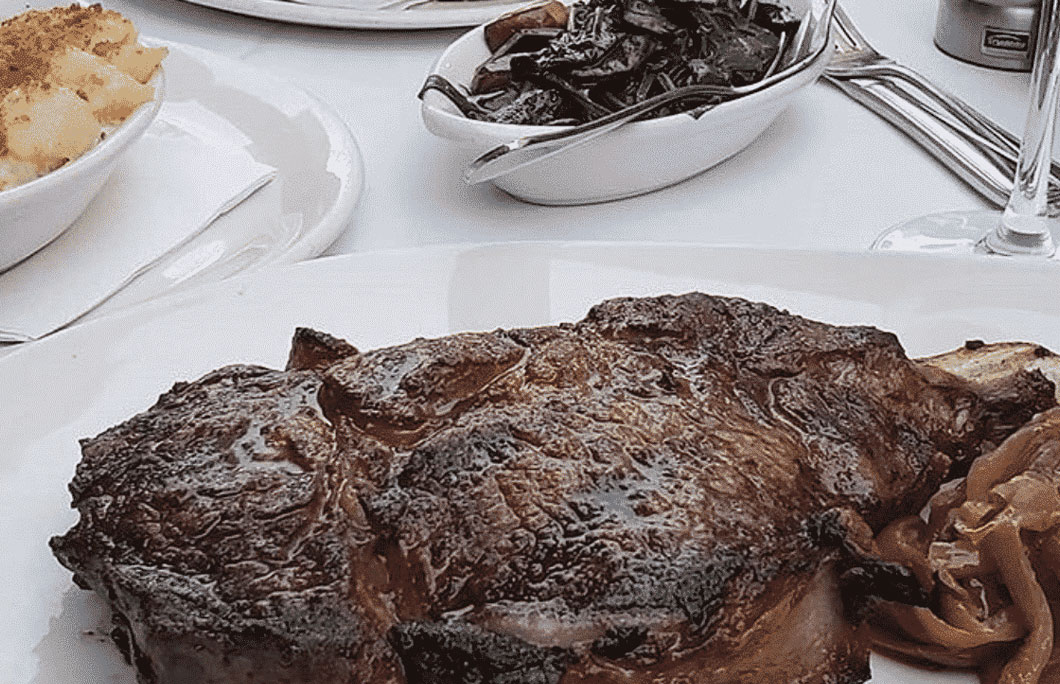 21st. Abe & Louie's – Boston, Massachusetts
Abe & Louie's sets the standard for classic American steakhouses across the country, with its superb flavour combinations and superior service. Coupled with an award-winning wine list featuring more than 200 globally sourced palates, Abe & Louie's in Boston, and its sister restaurant in Boca Raton, remain beloved East Coast landmarks.
You'll want to come with a serious appetite though as the portions are absolutely huge.
---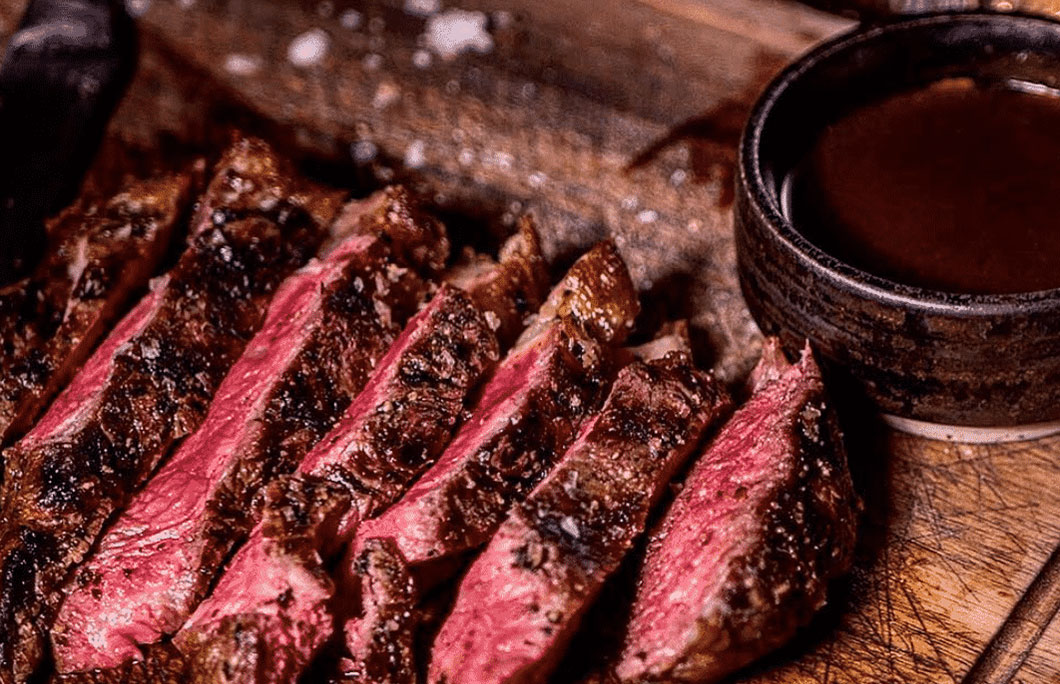 20th. Beef and Pepper – Warsaw, Poland
They say themselves that "the meat is carefully seasoned and prepared to be characterised by delicacy and tenderness, which can not be compared with the standard American methods of grilling." They also happen to serve some of the best cocktails in the city so if you want a special space to let loose in Warsaw then this is your spot.
---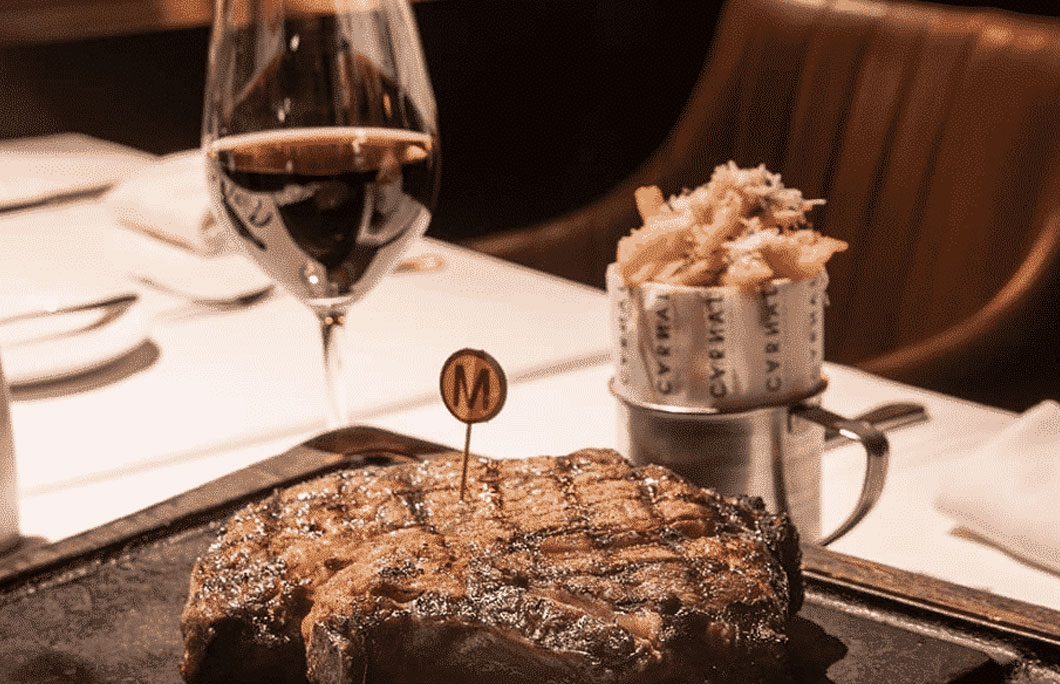 19th. Carnal Prime Steakhouse – Vitacura, Chile
A fine dining steak restaurant where you are made to feel like a rock star from the second you walk in the door. All the small details are taken care of to perfection, and the steak itself is allowed to shine like the true star that it is.
---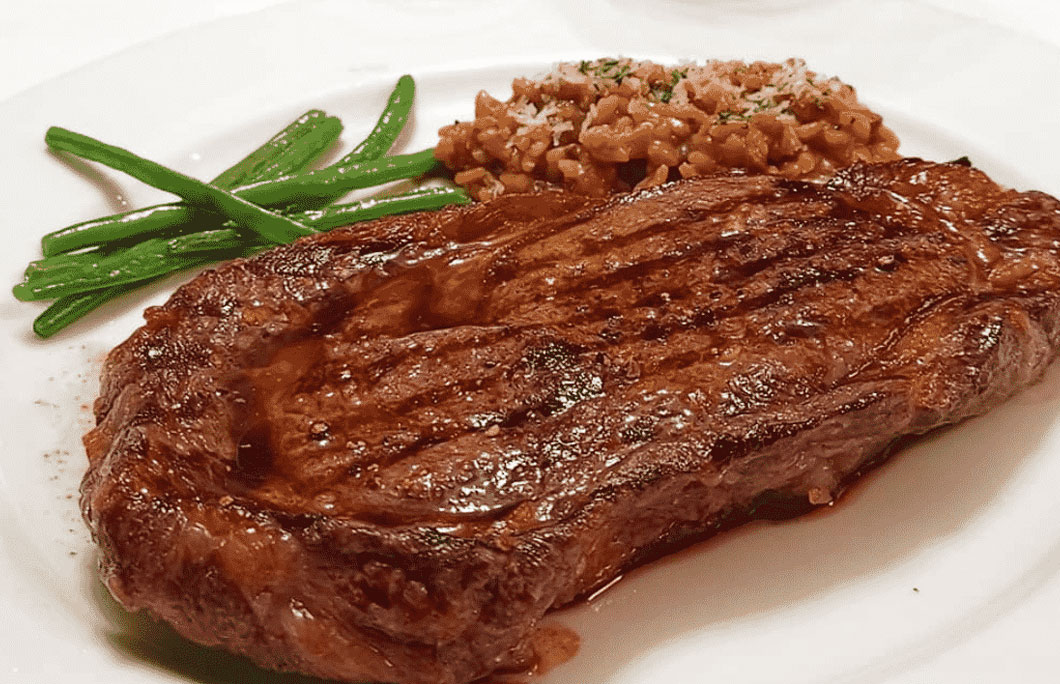 18th. Elbert's – Manila, Philippines
Not only is Elbert's steakhouse Metro's best of the best when it comes to beef, it's one of the best steaks in the world. Its speciality is USDA Prime grade beef and fine wines; prime cuts are wet-aged and cooked to a perfect medium rare.
Elbert's has been flying under the radar, popular only with those in the know, so we almost don't want to reveal how special this place is. Finish off the evening in the cosy cigar room.
---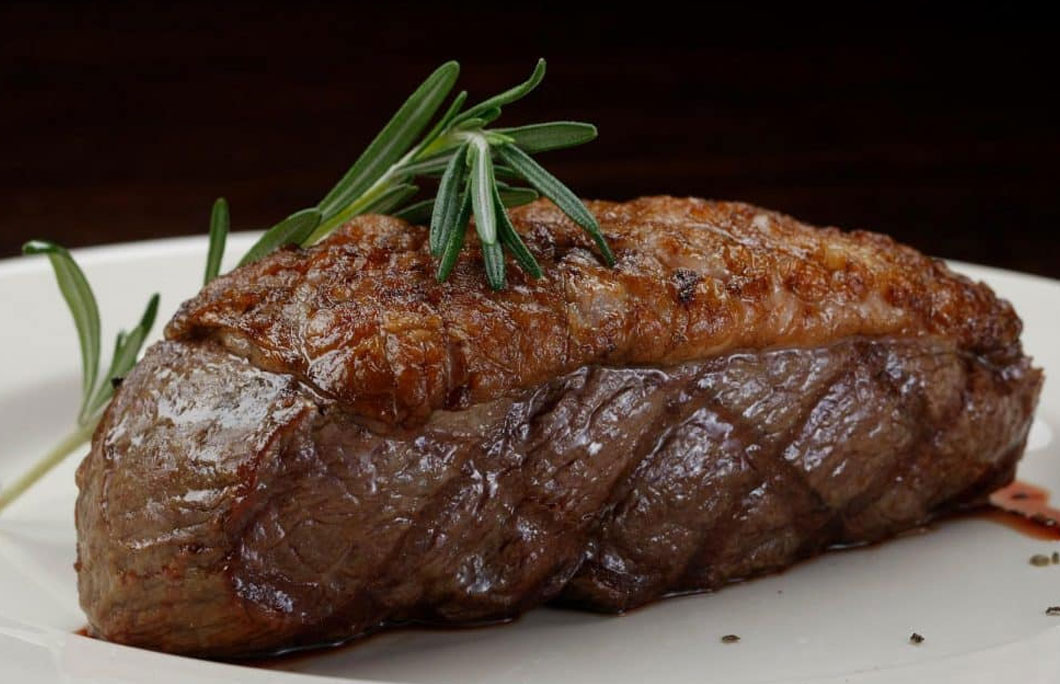 17th. The Butcher – Moscow, Russia
Choose your ideal steak from their "meat list" – a tray presenting all types of steaks from the menu. The waiter will tell you about the features of each steak in detail, and you can then pick the one you like.
Steaks at this upscale eatery include a tender Flat Iron and their signature Picanya Butcher steak.
---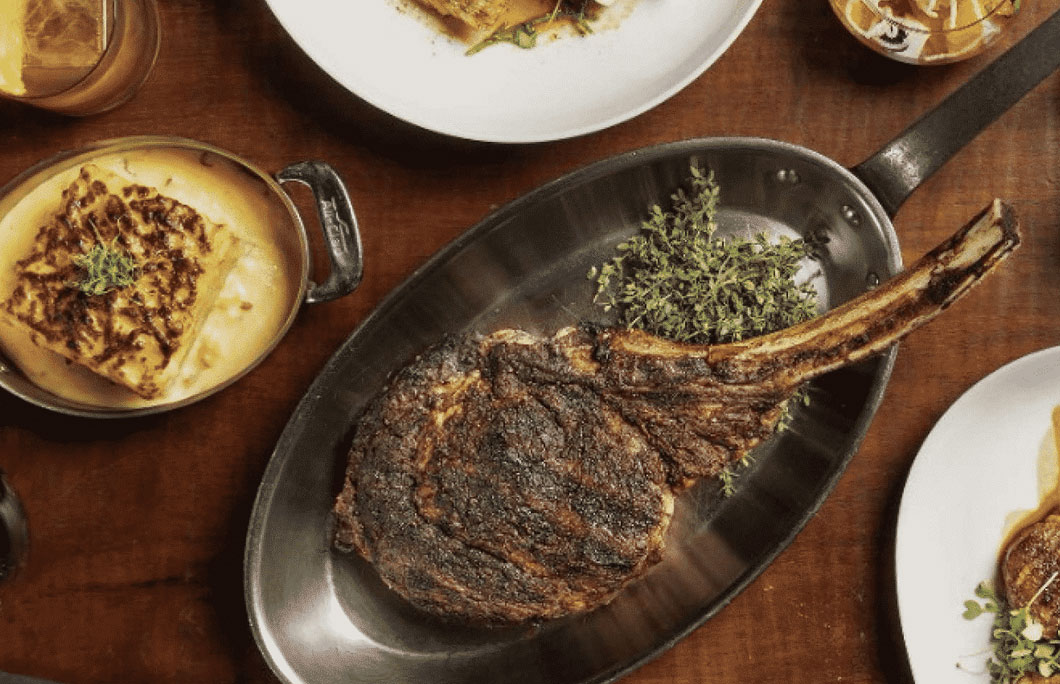 16th. Strip Steak – Las Vegas, Nevada, USA
In a city that is well known for its steak houses, Strip Steak is one that stands out from the crowd in a big way. With its classic menu, inviting bar scene and sophisticated atmosphere, acclaimed Chef Michael Mina breaks new ground with his attention to detail and superb menus.
For something really special try their A5 Japanese Wagyu or choose from their collection of over 100 Single Malts Scotches.
---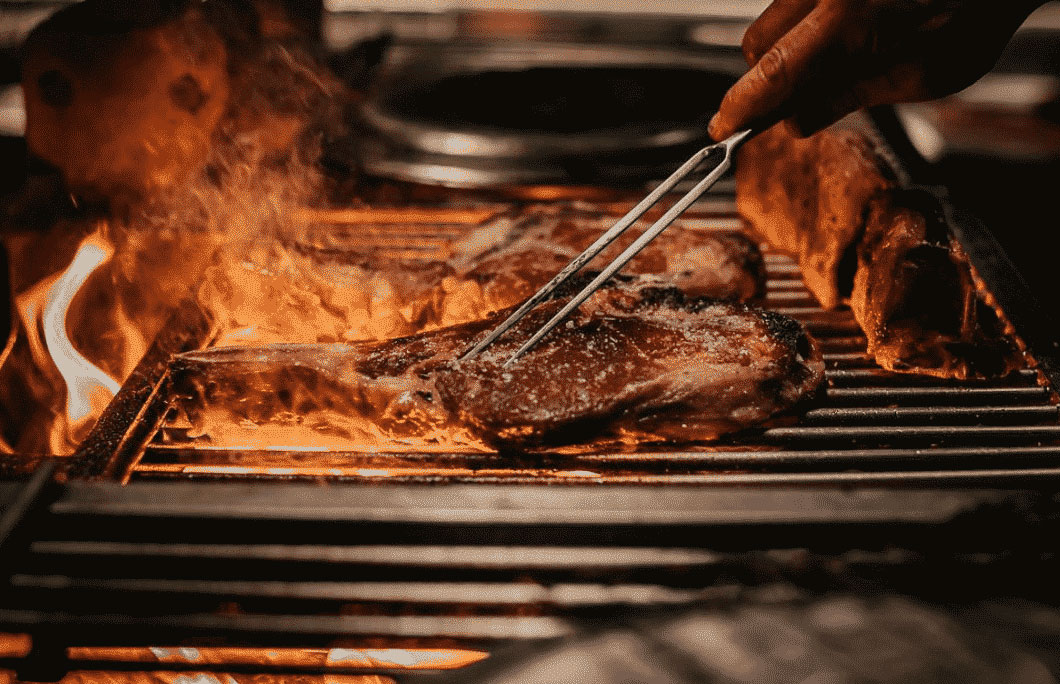 15th. Firedoor – Sydney, Australia
You probably think you've had good steak, but you'll never know the best until you eat here. Firedoor's kitchen uses no gas or electricity, instead relying only on fire. Food is flamed over wood-fired ovens, three grills and a wood-burning hearth. And don't worry, it's an open kitchen so you can see all the action.
They don't always have beef on the menu (it changes daily), but when they do it is special. This 191 day dry-aged beef rib cooked on the open flame is a prime example. An absolutely world-class experience.
---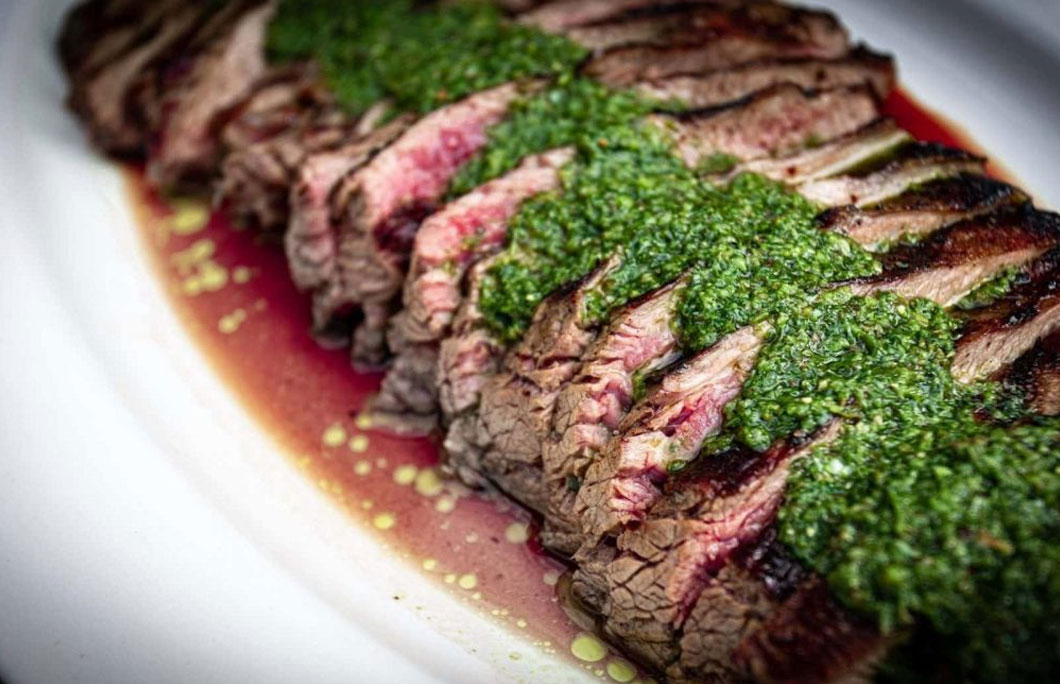 14th. Primal Modern Grill- Bangkok, Thailand
They are all about flame grilling and giving the meat a wonderful smokey taste while keeping it remarkably tender. They really elevate the art of cooking a steak to a whole new level.
Add in some of their wonderful house sauces, a top quality wine list and some of the friendliest staff in the business and this place quite simply has it all.
---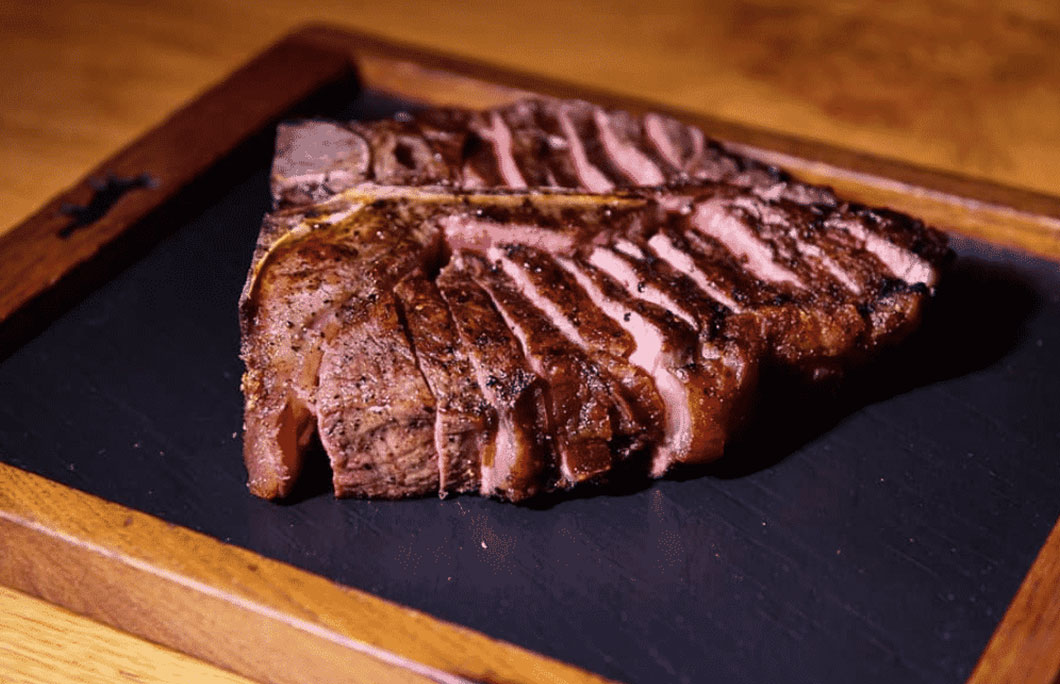 13th. Mr Porter – Amsterdam, Netherlands
With locations in two of the coolest cities in the world (Amsterdam and Barcelona) this is a restaurant that plays at the very highest level and wins in style. Their restaurant is sleek and stylish and as soon as you walk in the staff make you feel like royalty.
Although the menu is extensive, the steak is the one thing you really need. An experience you won't forget in a hurry.
---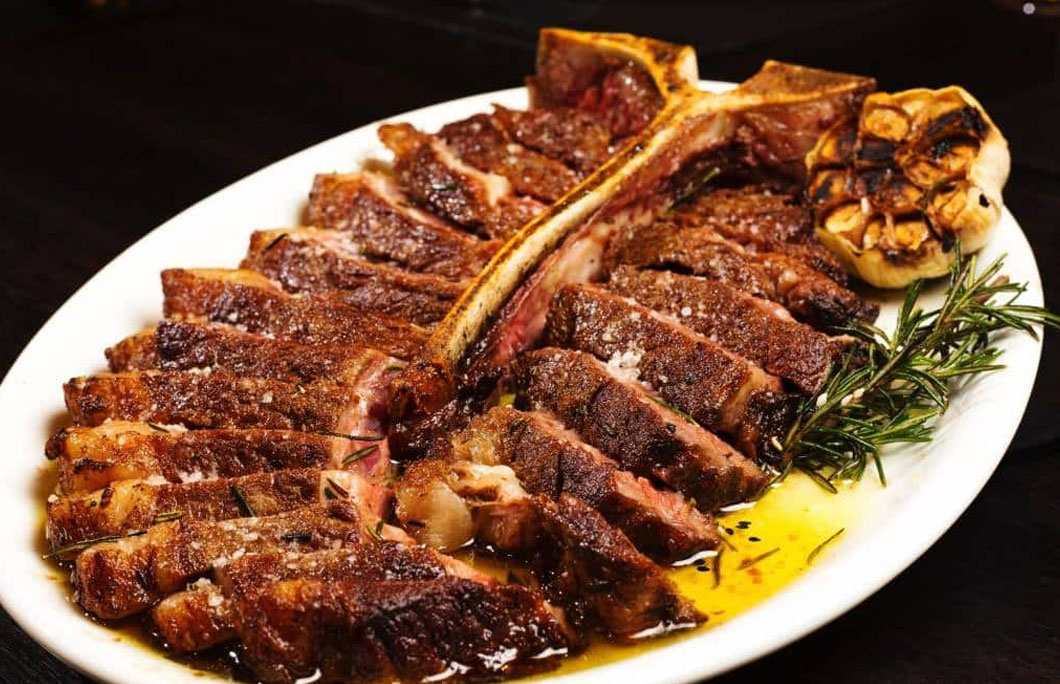 12th. Tragga – Rio de Janeiro, Brazil
From the second you walk into this restaurant, you know you are in for a magical experience. The waiters bring the steak and either carve it or cook it for you at the table using blow torches.
The portions are massive but made for sharing, so this is a lovely social dining experience.
---
11th. The Grillhouse – Johannesburg, South Africa
The Grillhouse in Rosebank is an institution in Joburg, with many agreeing that it's one of the world's best steakhouses. It's famous for its New York-style vibe and lusciously juicy steaks, basted with a mustard seed and pepper crust.
Order a bottle of red from their wine cellar, and stop by the adjoining jazz bar for a nightcap.
---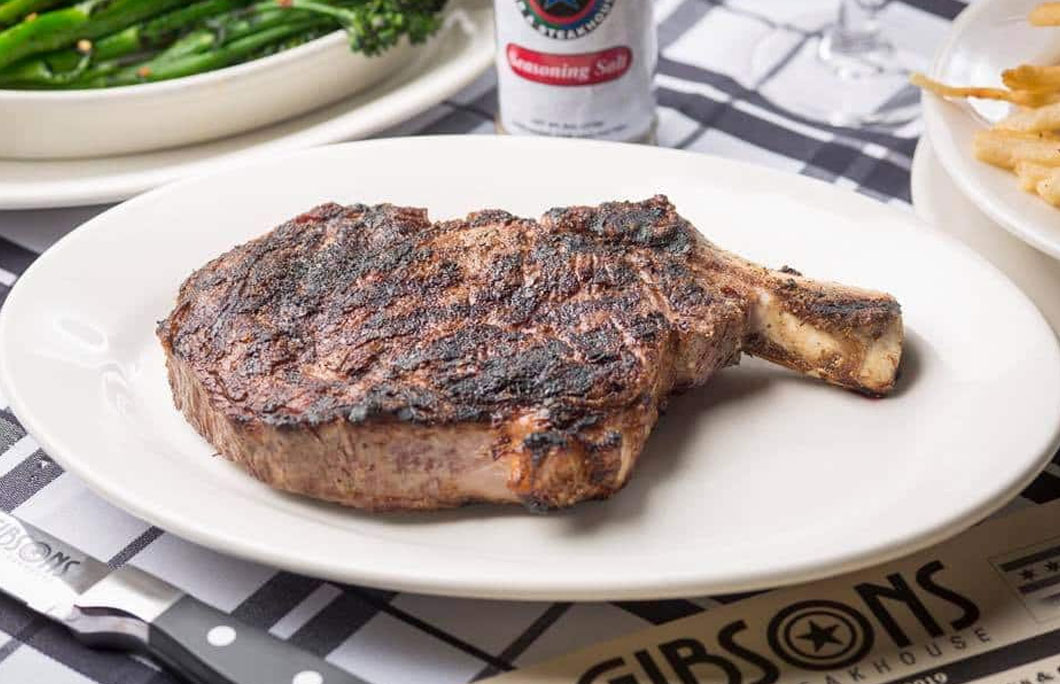 10th. Gibsons Bar & Steakhouse – Chicago, Illinois, USA
Gibsons Bar & Steakhouse has been a Chicago icon since partners Hugo Ralli and Steve Lombardo opened its doors in May of 1989. The classic American steakhouse was even the first in the country to be awarded its own USDA Prime Beef Certification. Gibsons Prime Angus Beef stars on the menu, along with fresh fish, classic cocktails, an extensive wine list and exceptional service.
---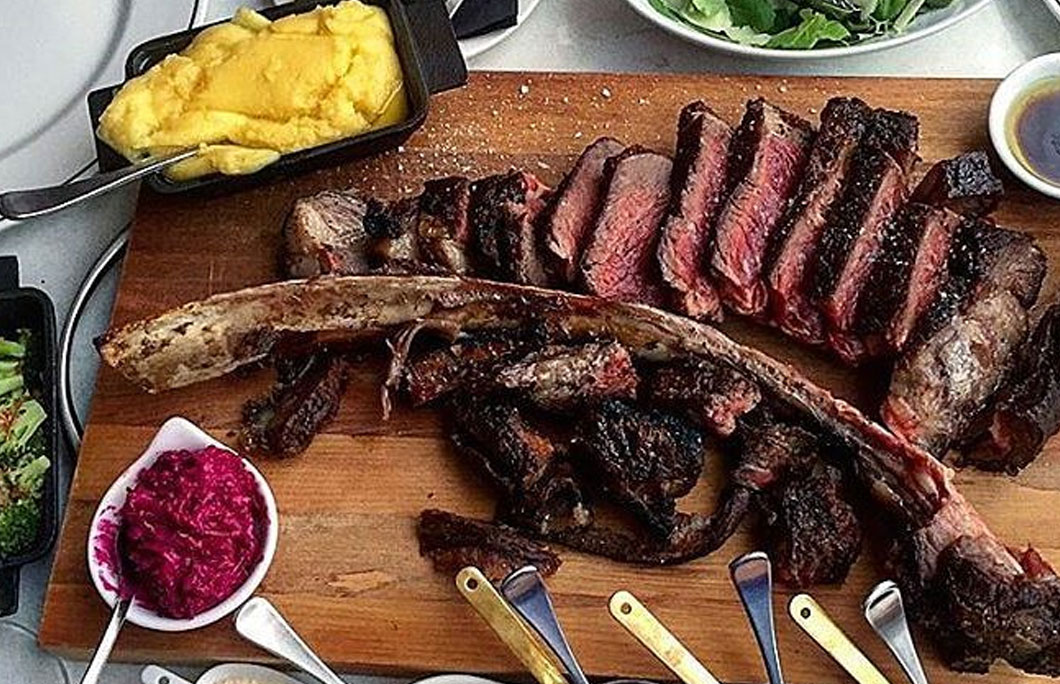 9th. Oyster and Chop – Auckland, New Zealand
Oyster and Chop is a stylish restaurant where oysters – and of course, steak – are the name of the game. It's a place to come for a gourmet treat meal, where you'll be spoiled by the quality.
Their most popular steak is the tomahawk to share. Their steak-specialist executive chef has perfected the art of cooking this cut, with a beautiful brown crust and tender meat inside.
---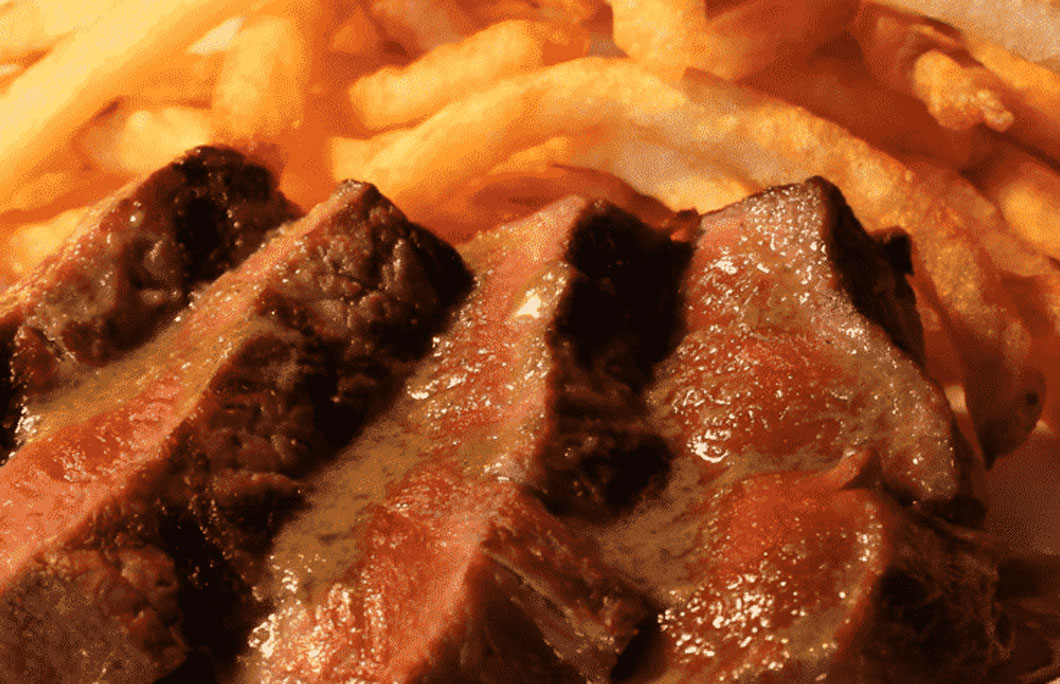 8th. Le Relais de l'Entrecôte – Paris, France
This restaurant is known all over the world for their magical and simple offering. The Relais de l'Entrecôte owes its reputation to a unique formula: a green salad with walnuts, followed by an extra-tender beef tenderloin and its famous secret sauce, accompanied by delicious homemade matchstick potatoes.
You don't need to worry about anything else apart from selecting the right glass of red to go with it.
---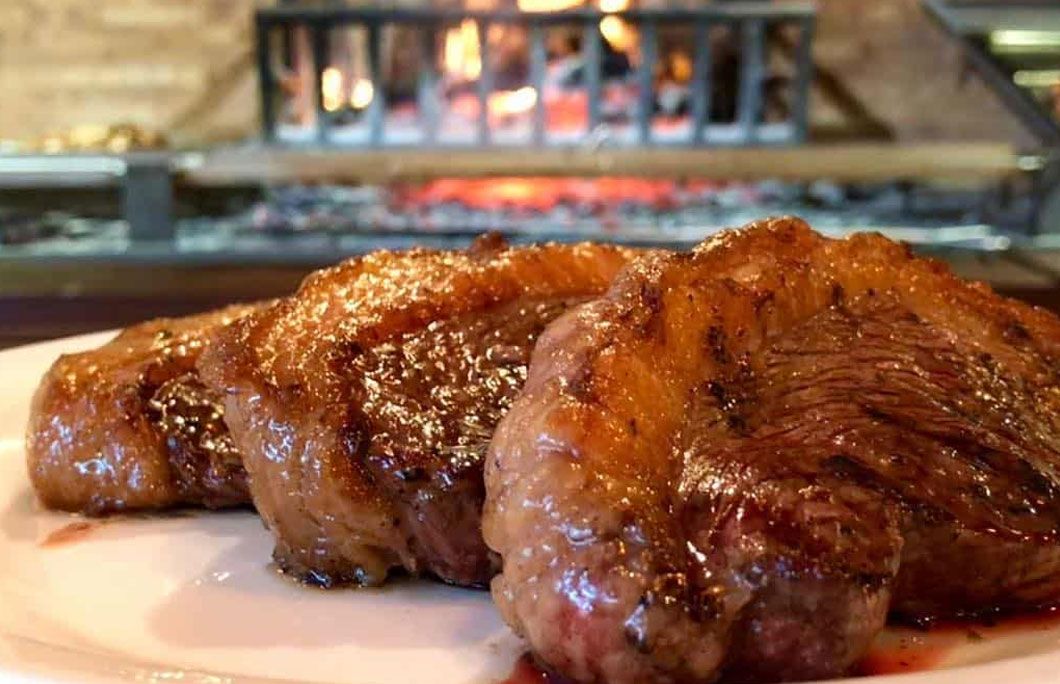 7th. Restorán Garcia Carrasco – Montevido, Uruguay
They place a huge emphasis on finding the best produce to start off, with as they believe that is the key to a great steak experience.
They cook their steaks simply using open flames and the smokey flavour and tender texture will have you nodding your head in approval. A stunning steak experience that you will never forget.
---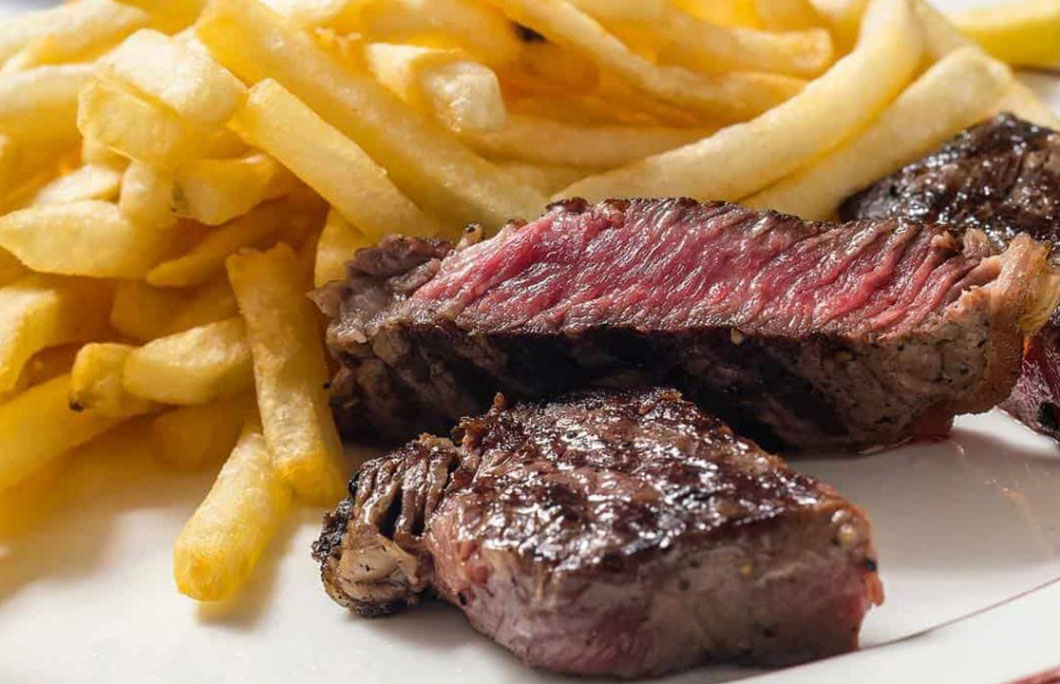 6th. La Vache – Hong Kong
La Vache is a beautiful Parisian-inspired steakhouse that pays homage to the time-honoured tradition of Parisian entrecôte steakhouses, but with a modern spin. Its unbeatable steak frites is a marbled USDA Prime ribeye and crispy fries, served with homemade secret steak sauce.
It's better than even the best French brasseries.
---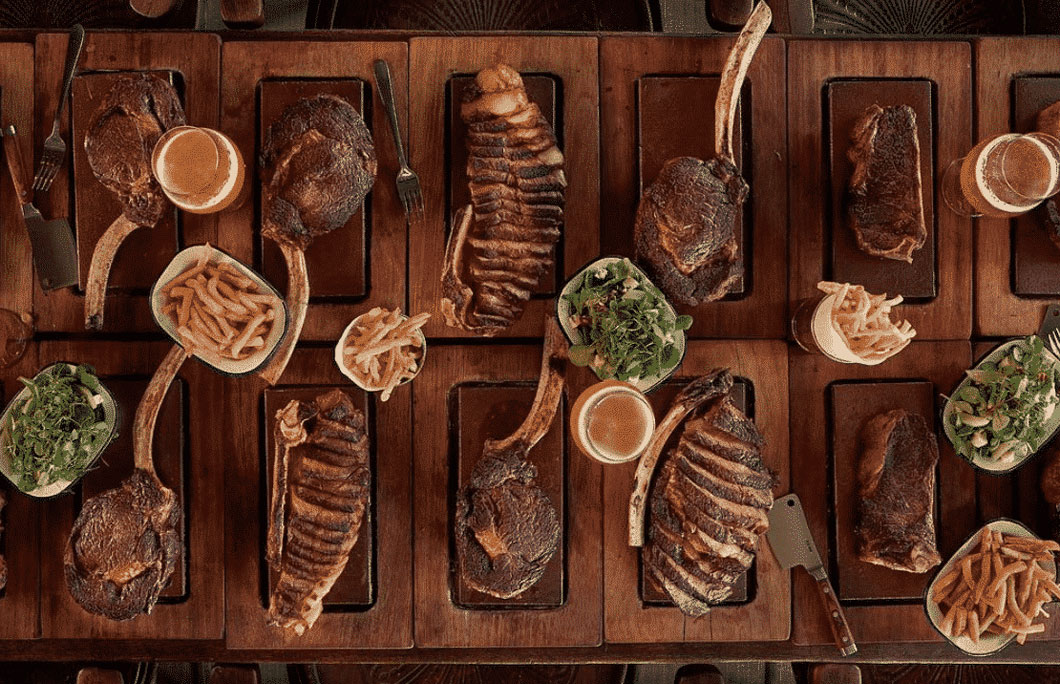 5th. Flat Iron – London, England
Flat Iron started as a small pop up style restaurant and now there's six locations around the capital. They keep things incredibly simple with many guests claiming it is the most tender steak they've ever had. The real beauty is in the sides though, as they are always on point and compliment the steak perfectly. No fuss here, just great steak.
Take note: there are no bookings, which means it's a first come, first served policy.
---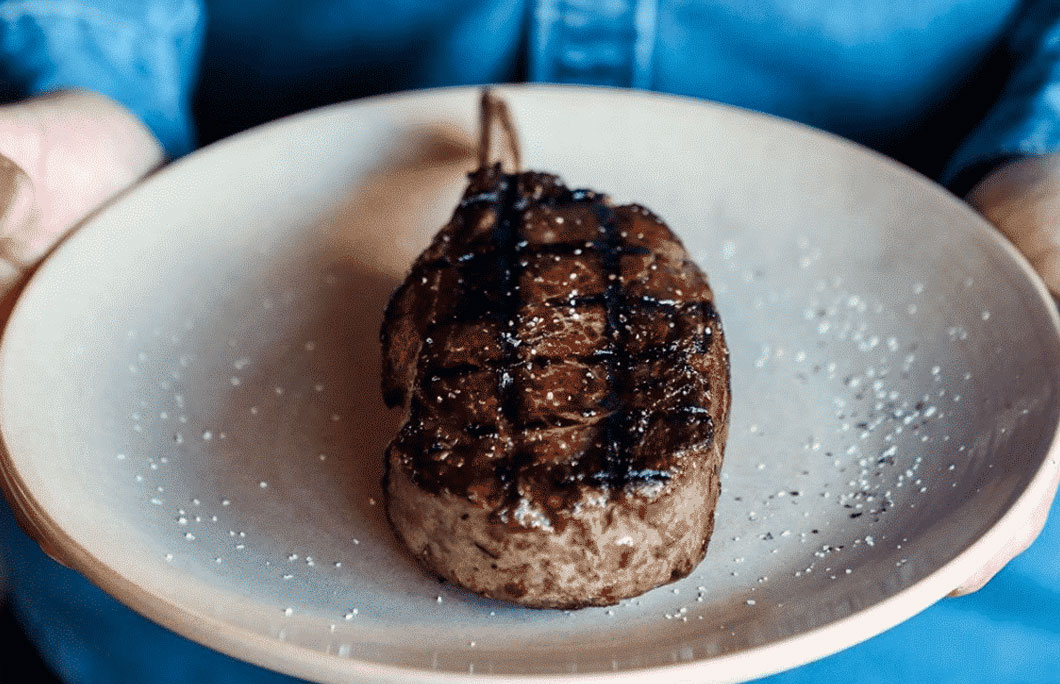 4th. Macelleria – Melbourne, Australia
Macelleria is a restaurant that is genuinely obsessed with the provenance and traceability of their food, promoting an ethical approach to the dining industry.
They use Cape Grim beef which comes from the north-western most tip of the Tasmanian mainland and hosts the world's purest air. As you can imagine, it's amazingly tender. They also serve Australian Wagyu if you want a real treat.
---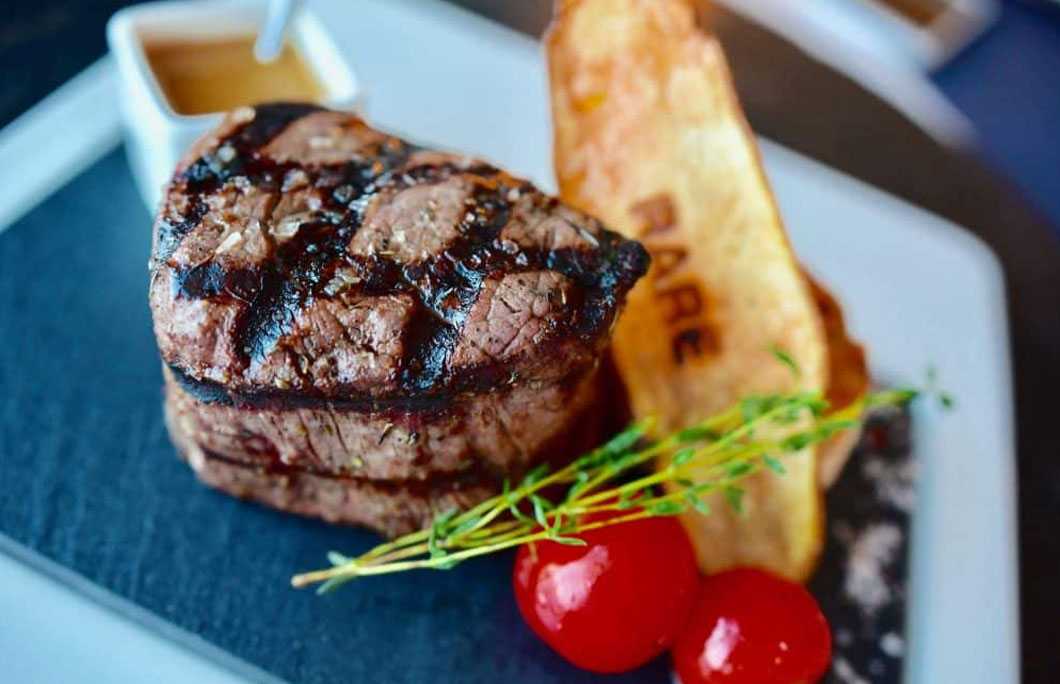 3rd. Prime68 – Dubai, UAE
Located high on the 68th floor of the JW Marriott Marquis hotel, Prime68 is a once-in-a-lifetime steak experience. Australian grass-fed steak is carefully handpicked and cut in house before being expertly grilled in their Josper charcoal grill.
In true Dubai glam-style, you can even enjoy a 350g juicy steak covered with edible 24-karat gold flakes.
---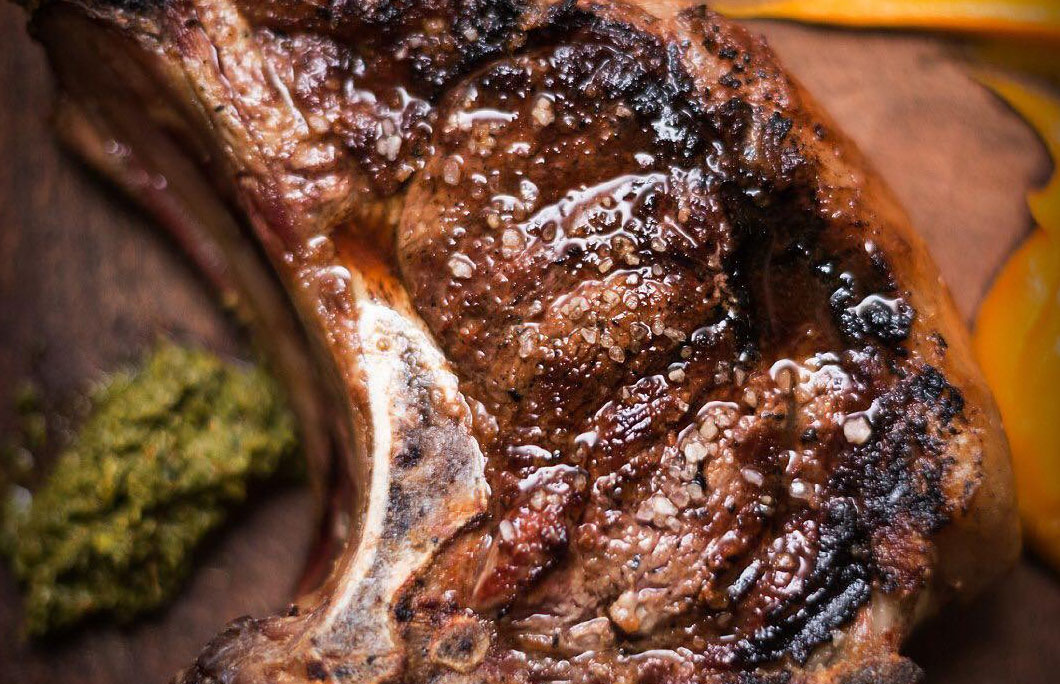 2nd. La Carniceria – Buenos Aires, Argentina
To claim not only the best steak on the continent but one of the best steaks in the world, and to come from a country like Argentina is a serious achievement. But, this is a very special restaurant.
The portions are big, the sourcing superb and the service and chefs make this restaurant the huge success that it is. You haven't really tasted great steak until you eat here. World-class.
---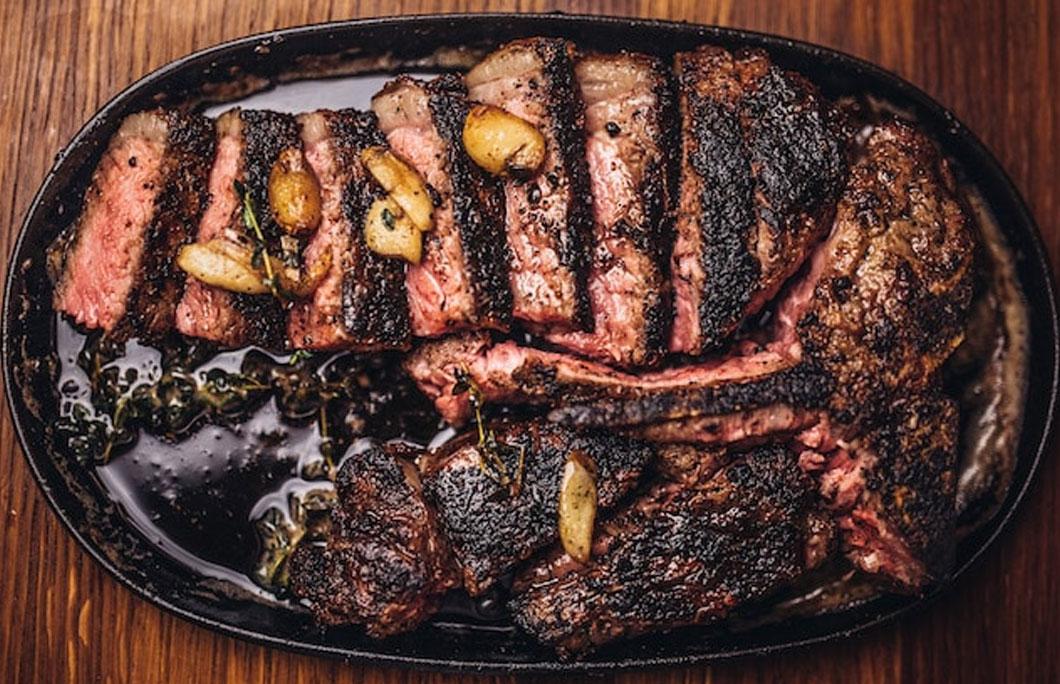 1st. CUT by Wolfgang Puck – Singapore, Singapore
This world-acclaimed steak restaurant is in cities across the world, but the best outpost from 3 Michelin star chef Wolfgang Puck is at Marina Bay Sands Singapore. You can choose from Australian Angus, Wagyu selections from USA, Australia and Japan, and true Japanese A5 Kobe Beef.
The meat is grilled over charcoal; the steak's pure, perfect flavour and beautiful setting of the restaurant itself make this a winner among the best steaks in the world. It's a must-eat for any serious steak connoisseur.
---