Cannot decide whether to choose Crete Vs Rhodes?
Rhodes and Crete are two of Greece's most popular islands. The bucket-and-spade destinations offer everything you could want from a Greek island. Antiquities, outdoor adventures, eternal sunshine, seaside tavernas — its all there. But beyond that, the two islands have their own distinctive characters and each offers a slightly different version of Greece. If you're torn between the two, take a look at this guide to help you decide which island is for you.
Crete Vs Rhodes: How to Choose Between the Two
Overview – is Crete Or Rhodes better?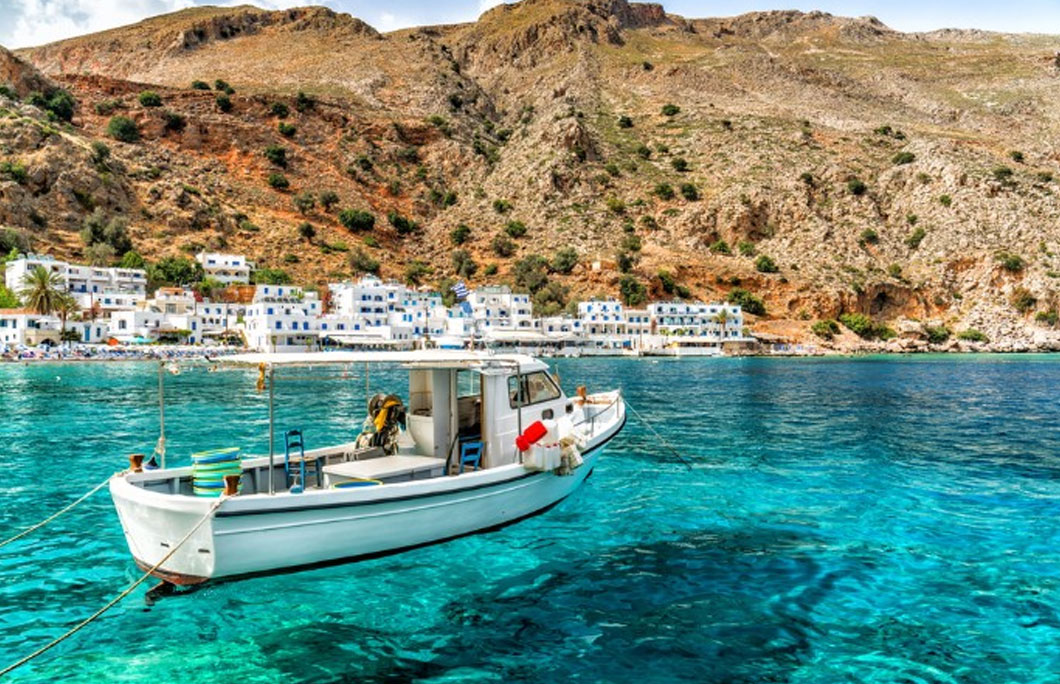 Rhodes is the fourth largest island in Greece and the largest of the Dodecanese islands. It's actually closer to the Turkish mainland (18 km away) than it is to the capital, Athens (400km). Offering a fascinating mix of culture, history, beaches and outdoor adventures, it's long been a bucket-list destination for travellers looking for the perfect Greek island getaway. It's still a comparatively small island; perfect if you're looking for a short break away but perhaps best combined with another island if you're thinking about staying for longer.
Crete is the largest island in Greece, around eight times larger than Rhodes. It's the home of Greek legends, including the birthplace of Zeus and the Minotaur, so it enchants locals as much as it does tourists. It's also stuffed full of world-famous archaeological sites and museums, wildlife-rich ecosystems, pretty towns and secluded beaches. Certain areas draw rowdier clientele – particularly Malia – but this only makes up a small part of the island's rich offering.
---

---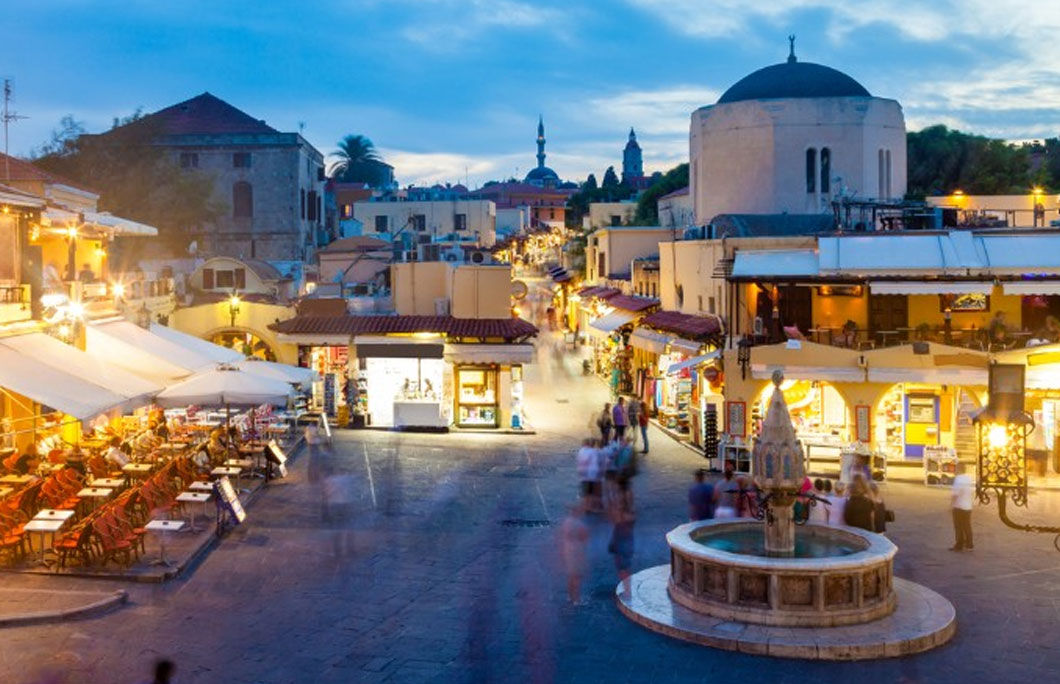 Rhodes
History-lovers flock to the Unesco World Heritage-listed capital, which dates back to 408 BC. The island has hosted just about everyone throughout history – Byzantines, Ottomans, Italians – and each has left a distinctive architectural stamp on the city. It's also Europe's oldest continuously inhabited medieval town.
Further south is the majestic hillside Acropolis of Lindos, one of Greece's most important ancient sites. Here you'll find the fourth-century Temple of Athena Linidia, the Propylaea and a Hellenistic Stoa.
It's a popular spot with adventure lovers too, who head inland to the mountainous terrain for wild swimming in caves and waterfalls, as well as hiking alongside rambling ancient castles like Monólithos and pretty frescoed churches.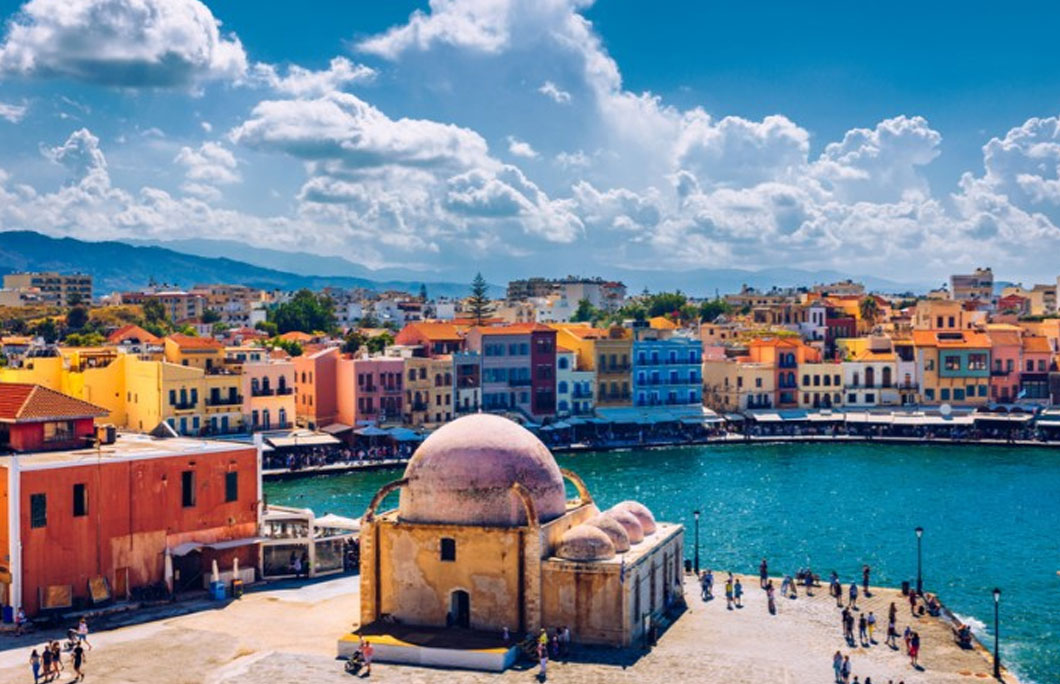 Crete
The capital, Heraklion, is big and busy, but it's packed with museums that shine a light on the city's past, like the Heraklion Museum, set down atmospheric alleyways. The shopping is excellent, particularly Odhós-1821, and the best market on the island is here too. Haniá is the spiritual capital of the city, and one of the most enchanting places on the island.
Out of the big city, there are hundreds of typical Cretan fishing villages that look like potential Mama Mia locations to explore, with colourful houses, secluded beaches and fishing boats clinging to the harbour.
Like Rhodes, it boasts its own world-famous ruins too, most notably Knossos, the mythological home of King Minos and the Minotaur, and the Malia Palace.
---
Rhodes offers up a range of culinary fayre, from old school tavernas to cutting-edges cuisine. The landscape is filled with olive groves, fruit trees and fresh veg, so expect to eat well – and heartily. The Old Town is picturesque, but touristy, so it's best to head to lesser-known villages or seaside spots for fresh seafood washed down with Greek wine. Lindos and the lesser-known Lachania are gaining a reputation for experimental takes on traditional dishes too. Meanwhile, a plethora of resorts offer up five star fine-dining opportunities, such as Lindos Blu. Rhodes is also among the best islands for nightlife in Greece, particularly around Hippocrates Square.
A trip to Crete is always full of flavour. Blessed with rich soil and endless days of sunshine, it's the ideal climate for olive groves, vineyards and herbs. It also produces some of Greece's best wine, home to ancient vineyards like Vathýpetro, as well as sprawling wineries in eastern Crete. Throughout the summer you can take tours and tastings at many of them. Cretans love to celebrate too and there are festivals dedicated to everything from sultanas to sardines, marked with dancing, excellent food and wine, so it's always possible to find a party.
---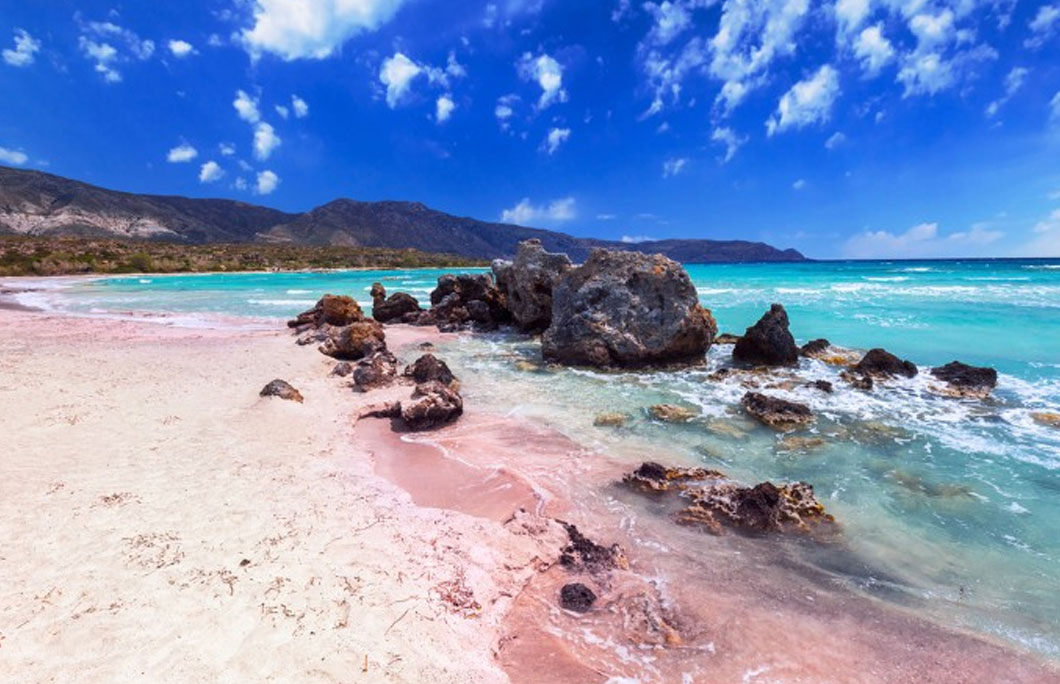 Rhodes' coast is almost entirely lined with beaches, so you're spoilt for choice. The north and east, particularly close to the Old Town, is heaving with holidaymakers in the summer, thanks to its family-friendly sand beaches. Elli is particularly popular. It's generally easier to find a spot on the wind-whipped west, where crystal waters lap against craggy cliffs. The south is paradise for surfers and kite surfers, particularly Prasonisi.
Crete's beaches are among the best in the world. Its 650 miles of coastline is dotted with Blue Flag beaches, lagoons, wild coves and Caribbean-like white sands. Elafonissi Beach is probably the most famous, with its oft-Instagrammed rolling pink dunes and turquoise waters. The northern coastline is much more developed, with busy resorts like Malia and Hersónissos. Crete is a prime snorkelling destination too. For aquatic adventures, hotfoot to Voulisma Beach or Frangokastello Beach in the south.
---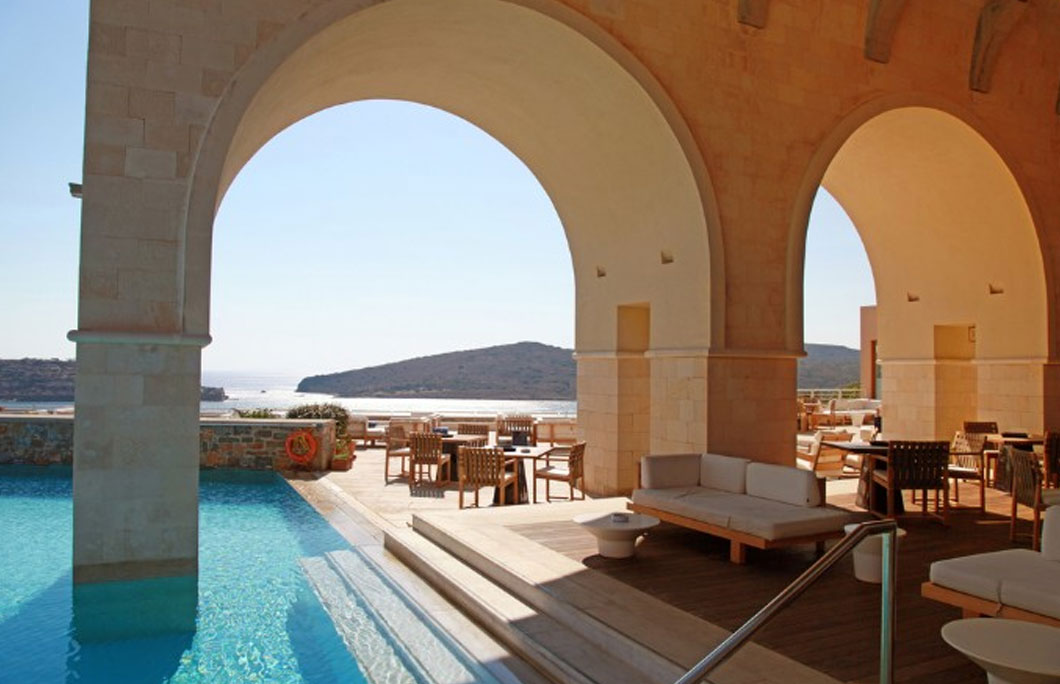 Rhodes offers a staggering array of hotels, B&Bs, campsites and apartments, suited to every budget and taste. It's long been a popular all-inclusive destination, and it's easy to find a package holiday for a steal. Consider basing yourself in the northeast, which provides easy access to the Old Town and great beaches.
Given Crete's size, it's a good idea to pick an area and stick to it, rather than try to explore the entire island in one go. The north is over-developed, with package-tour resorts like Mália full of young Brits on blow-outs, best avoided. Eloúnda, is the home of luxury hotel and villa complexes, perfect for those looking for infinity pools and fine dining. For those looking for something in the middle, there are thousands of options, from boutique hotels to well-appointed apartments.
---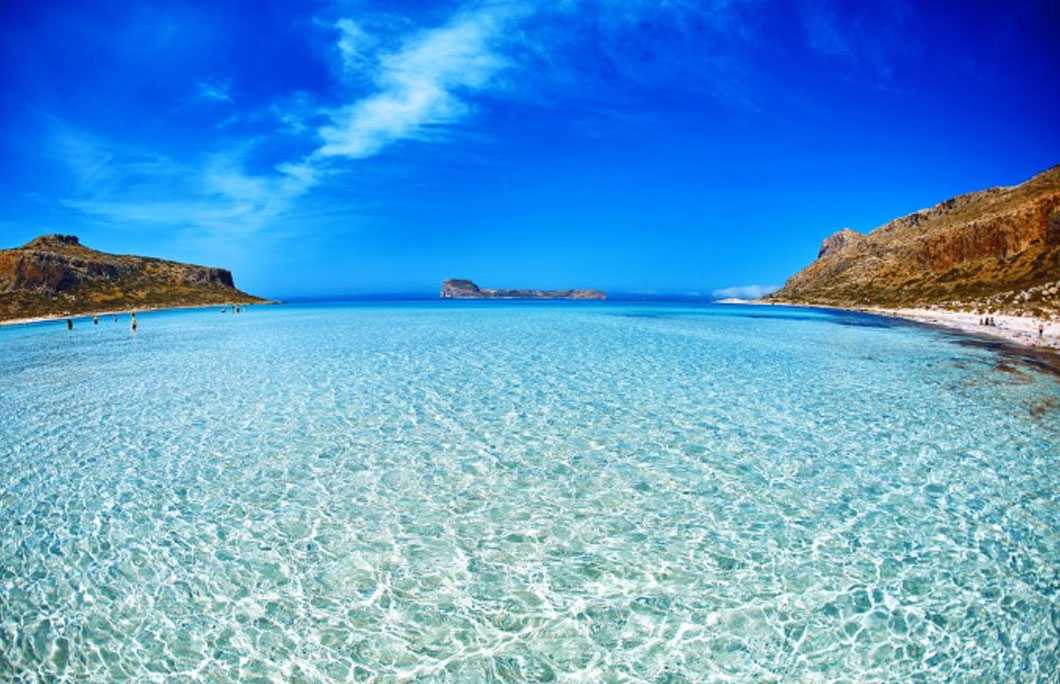 Both Crete and Rhodes offer a mild climate in winter and blistering heat in summer. There's little difference between the two in temperature, though some argue that Crete is marginally warmer due to its more southerly location. Both destinations are popular in the summer, teeming with sun-seeking holidaymakers. If you're after seclusion (and a little less heat), April, May, September and October are the best times to visit.
---

---