Cannot decide whether to choose Lagos Vs Faro?
Since the '60s, Portugal's Algarve region has been slowly rising in ranks as a tourist hotspot, giving the likes of Lisbon and Porto a run for their money. No surprise there, because who wouldn't want to spend their summer strolling down idyllic beaches or gazing up at beautiful Moorish architecture? A week in southern Portugal, and you might find yourself yearning for a longer holiday. But which city should you visit first: Lagos, which is arguably more popular, or Faro, which offers a more traditional Portuguese experience?
Faro or Lagos: How to Choose Between the Two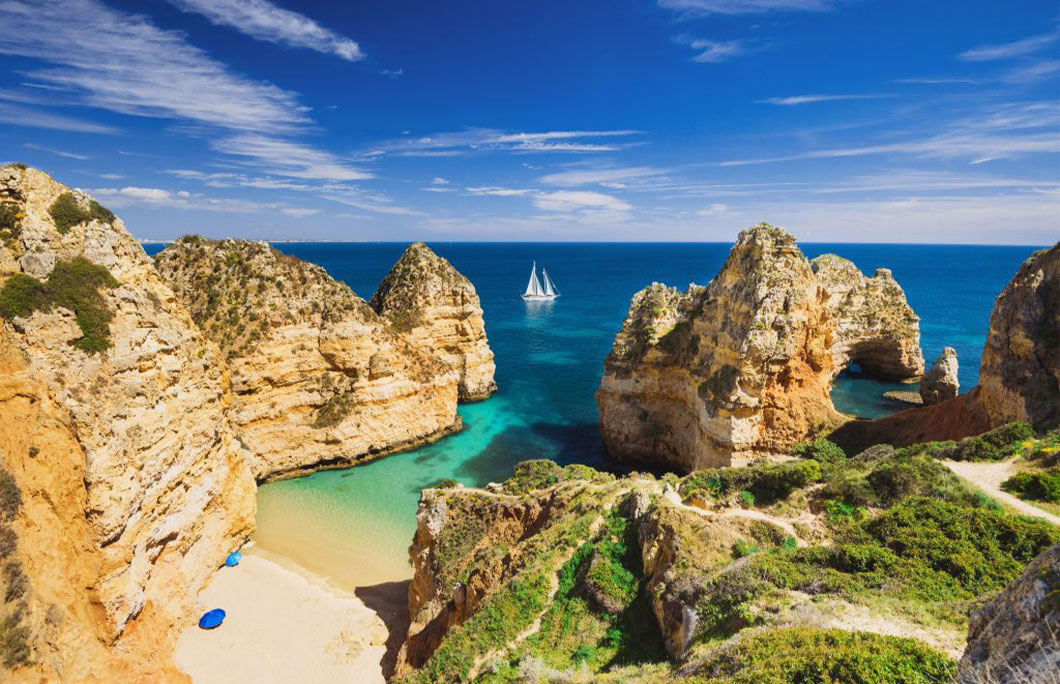 Lagos
Lagos sits on the Atlantic Ocean, at the mouth of the Bensafrim River. For at least two thousand years, the town has been inhabited by a variety of polities and ethnic groups: ancient Iberian Celts, Carthaginians, Romans, Visigoths, Byzantines, Moors and present-day Portuguese. During the Age of Discovery, it was an important port; later, it became a major centre of the trans-Atlantic slave trade. Lagos today is associated with majestic rock formations and sparkling beaches.
---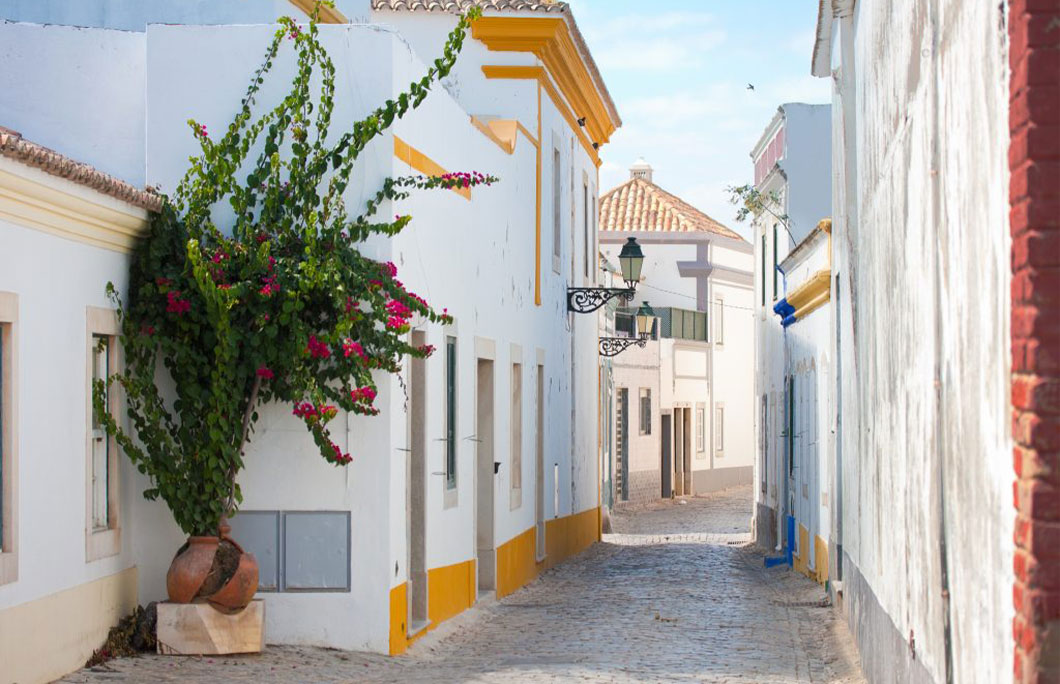 Faro
Faro, the capital city of the Algarve region, isn't a coastal city in itself, though it's fairly close to several beaches. It is surrounded by plantations of fruit trees, olives and almonds, giving it an air of blissful repletion. Its ninth-century Roman walls, Byzantine watch towers and Moorish wall arches tell the story of a truly multicultural city – a melting pot of North African and Iberian cultures. Faro was an important seaport under the Moors. Today, however, its airport is considered more significant to the region's tourism.
---
Getting there – and around
The best way to travel around the Algarve region in general is to take its regional, interregional and intercity trains. There are 10 major airports, and the primary carrier for travel within the country is TAP Air Portugal. Alternately, you can travel by road by taking a bus, hiring one of the region's beige taxis, or bringing your own vehicle. A fair word of warning, though: the region's roads tend to be winding and somewhat narrow, so make sure you don't get travel sick!
As a member of the eurozone, Portugal has made it very easy for European tourists to get around. Many of the locals speak English; if you can also communicate in French or Italian, you should be good to go! Public transport is very cheap, but journeys can be unexpectedly long.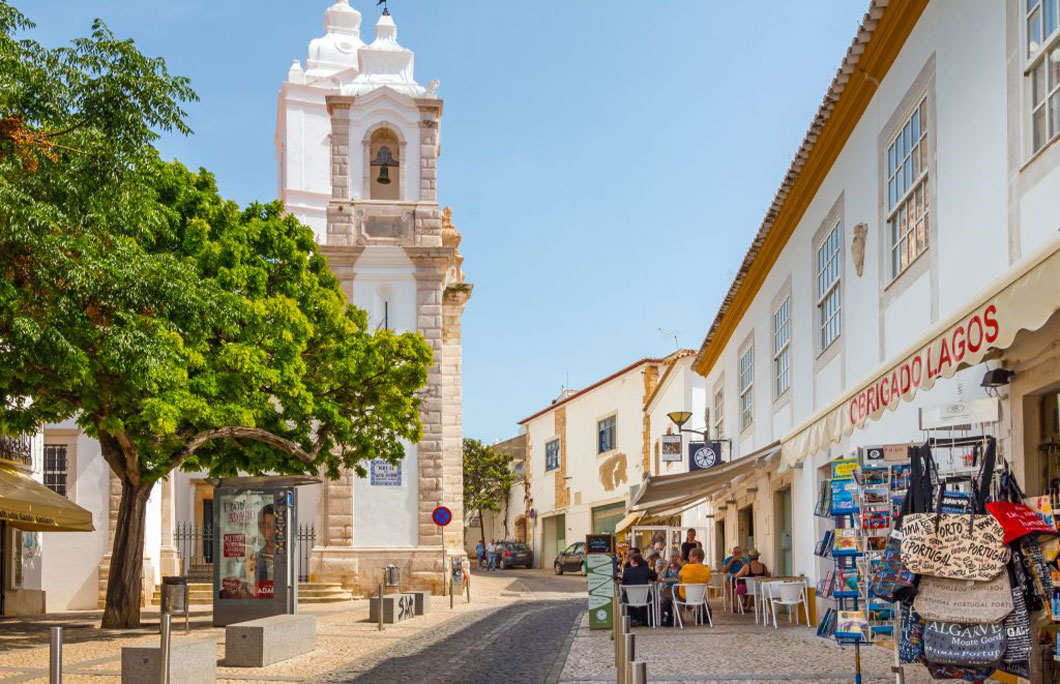 Lagos
Since it's really quite a small town, Lagos doesn't have its own airport. The nearest airport is the one at Faro; to travel from there to Lagos, take a Rede Expressos bus or hop onto a train on the Algarve Regional Railway. Tickets generally need to be purchased in person. Whatever you do, try not to hire a taxi on spot – it's quite likely that you will be charged extra for being a non-local! If you are keen on travelling by taxi, book one in advance. Within the city itself, walking is a great way to take in the sights. You can also rent a bicycle or car to cruise along the cobbled streets.
---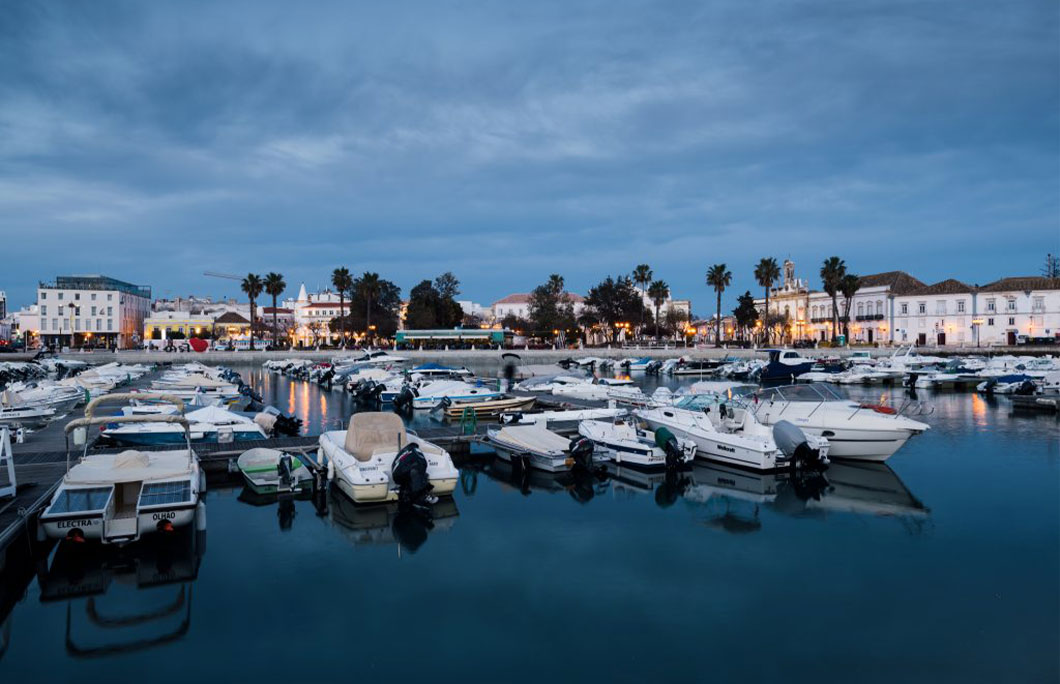 Faro
The Faro international airport, also known as the Algarve Airport, is about 4 km from the city centre. It is connected to 27 major European carriers and hosts 7 of Ryanair's aircrafts. Most tourists from outside the country fly in through Faro and then spread out to explore other resort towns. Being a regional capital, Faro is also well-connected to other Portuguese cities and to Spain.
The Faro railway and bus stations are within walking distance of each other. To commute within the city, we'd suggest you either walk or take a local bus.
---
Atmosphere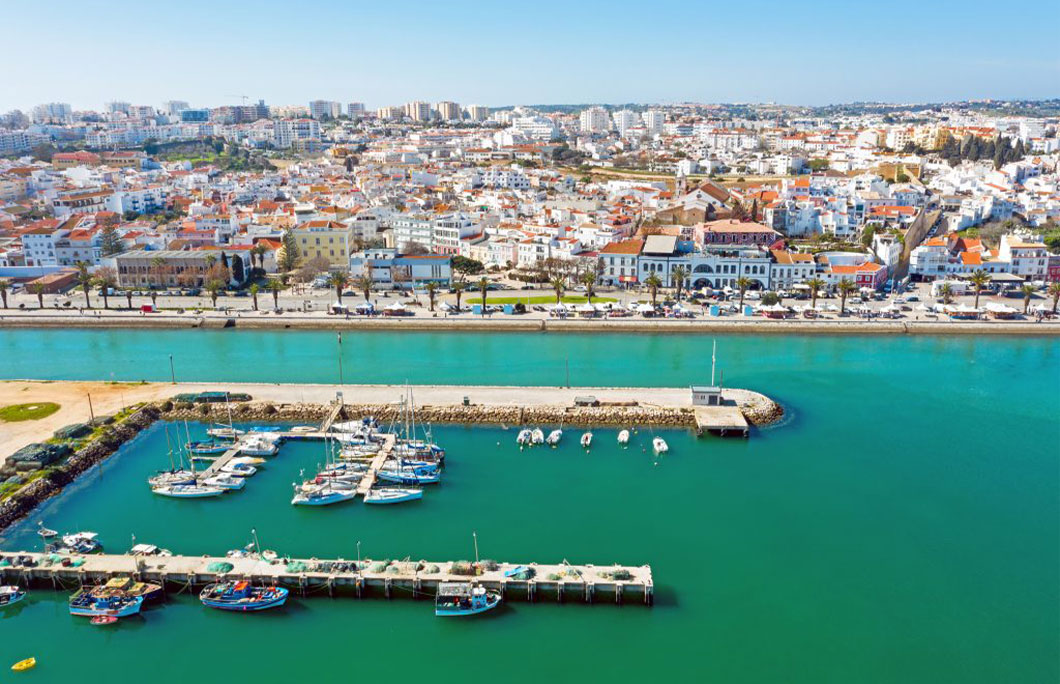 Lagos
Lagos is a coastal city, and hence experiences a Mediterranean climate, with dry summers and mild winters. It has over half a dozen beaches, as well as a riverfront that could be straight out of The Merchant of Venice. Though it's a magnet for tourists, it's actually quite a small town, and that's something you notice as you walk along the perimeter. The best time to visit is in early spring. Make your flight and hotel reservations early, because the summer crowd is always huge!
---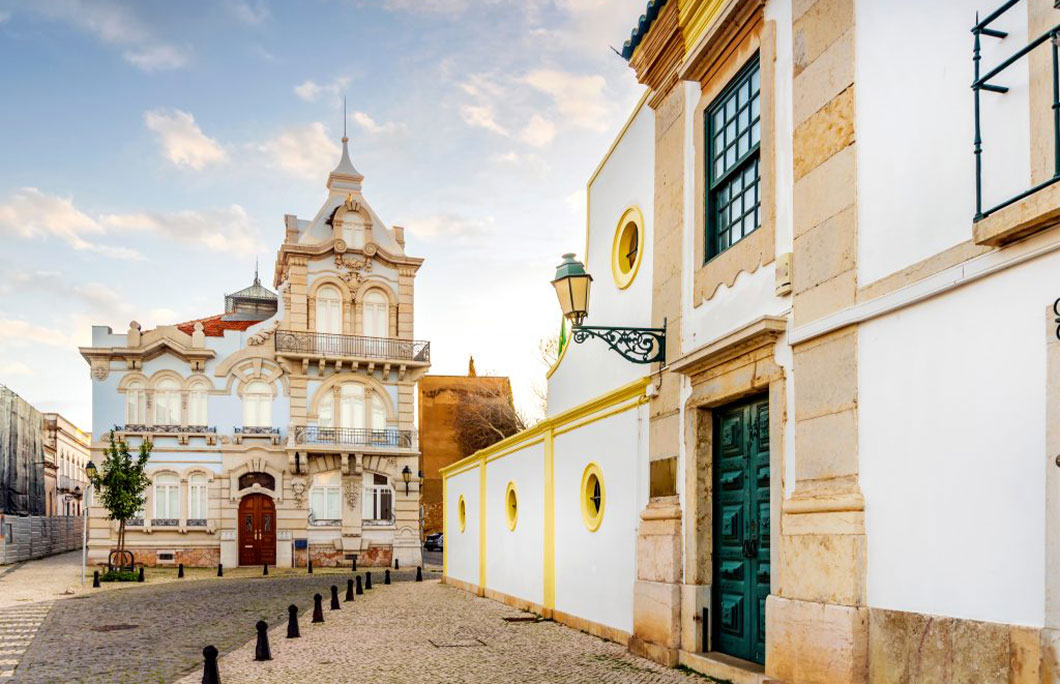 Faro
Faro has similar weather to Lagos, but as a city, it feels a lot more domestic. The locals are more reserved, and the main attractions for outsiders are monuments rather than beaches. At the same time, Faro has a larger working population, so it's definitely busier. If you're looking for a subtle, domestic immersion into Algarve culture, you'll find it here.
---
Places to see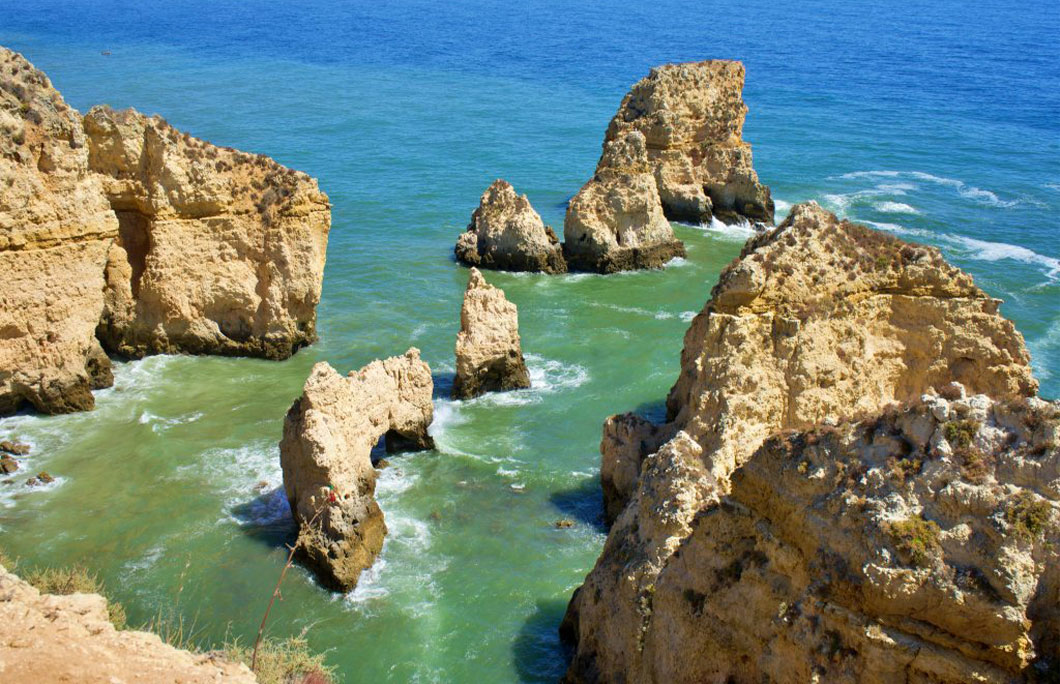 Lagos
The first thing you'll want to do once you set up camp in Lagos is hire a boat and sail around the Ponda de Piedade, a set of looming rock formations that rise up out of the coast like the walls of an ancient castle. Talk about picturesque! When you decide it's time to get your feet wet, scoot over to one of the many beaches for a dip. The turquoise water is pretty placid, so it's perfectly safe to go swimming. We would suggest Praia da Batata, or 'potato beach' – not only for the view but also for the story attached! Ask any local, and you will hear all about how a ship of potatoes once sank near Lagos, sending parts of its cargo bobbing all the way to the beach. It's hard to imagine anything as scary as a shipwreck happening in such calmwaters, but who knows?
Two other sites you should definitely visit are the old slave market, which is bound to throw you headfirst into the history of Portuguese and Spanish colonialism in the New World, and the Forte Ponta da Bandeira, a small fortress that was built to defend against corsairs four hundred years ago. If you feel daring, drive around nearby rock formations on a hired bike!
---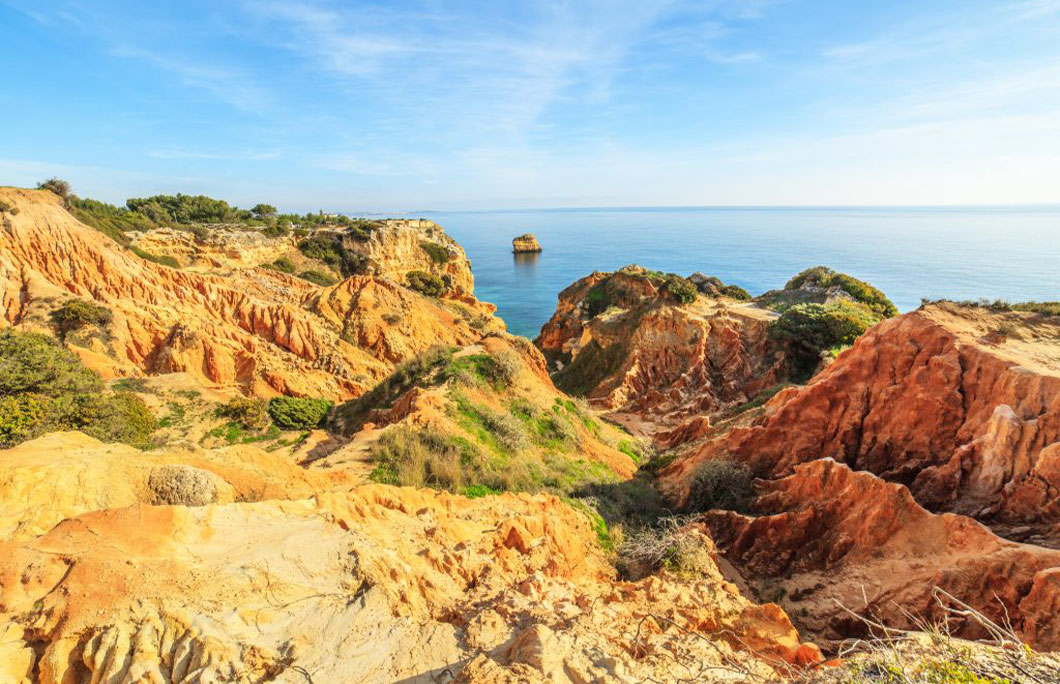 Faro
Faro is really a city meant to be enjoyed slowly. Begin your forays into Algarve culture by visiting the Ria Formosa, a nearby coastal lagoon with all the islands and dazzling sandbanks you could want. The city itself doesn't have any beaches, but you can always sail over to beaches like the Praia de Faro, which is quite close to the airport.
Next, check out the Faro Archaeological Museum. Here, you can find not only Roman artefacts like a bust of Emperor Hadrian (and a mosaic of sea god Oceanus), but also multiple pieces of Moorish art. Come evening, walk around some of the city's churches. Tourists also frequent The Sé, a magnificent Gothic cathedral built on a site that once housed a mosque (and before that, a Roman forum). If you're looking for something spooky, drop by at the Capela dos Ossos ('bone chapel') behind the Nossa Senhora do Carmo church after sunset. You'll find the resting place of over 1250 human skeletons, in what is easily one of the city's most haunted spots.
---
Food and drink
By and large, the cuisine of the Algarve region revolves around seafood. Of course, you'll find food from other parts of Portugal as well, but where both Lagos and Faro shine is in their cataplanas, or seafood platters.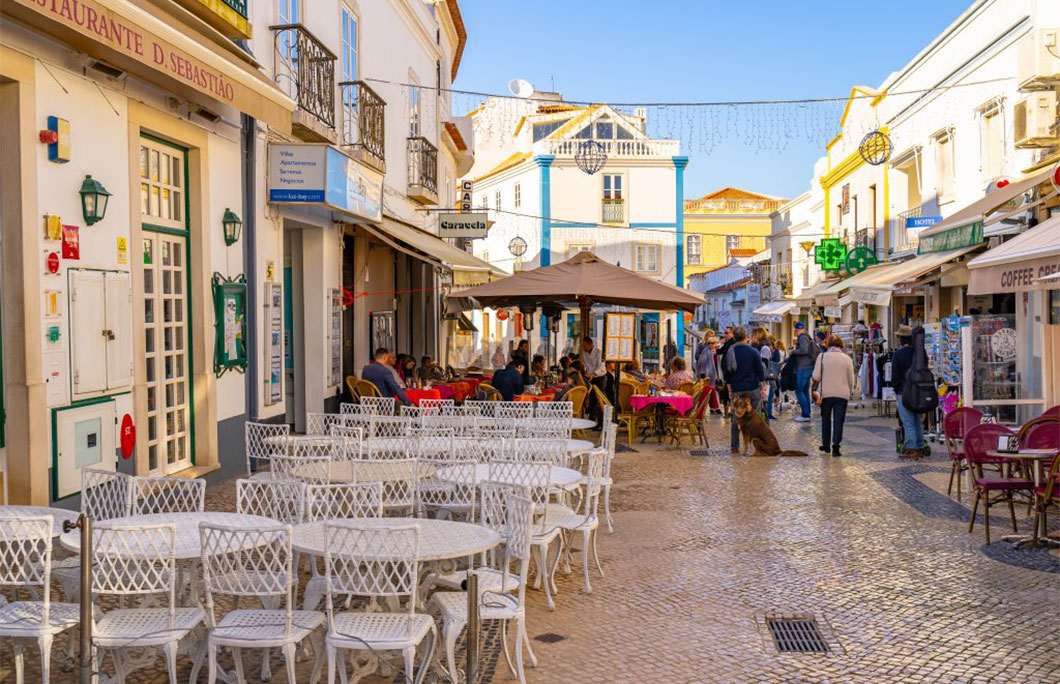 Lagos
Savour the taste of the conquilhas à algarvia, a king-sized plate of fresh clams cooked with onions, garlic, sliced sausages and garnishing! If that sounds like a lot of gravy, ask for some pão (bread) and quiejo, cheese made from goat or sheep milk. The cataplana de marisco is another popular dish: a perfect assortment of seafood with herbs, white wine and tomato sauce. All the best-known restaurants are near the riverfront, in the old town; to taste what the locals eat, though, you'll need to find your way into a 'tasca' restaurant.
---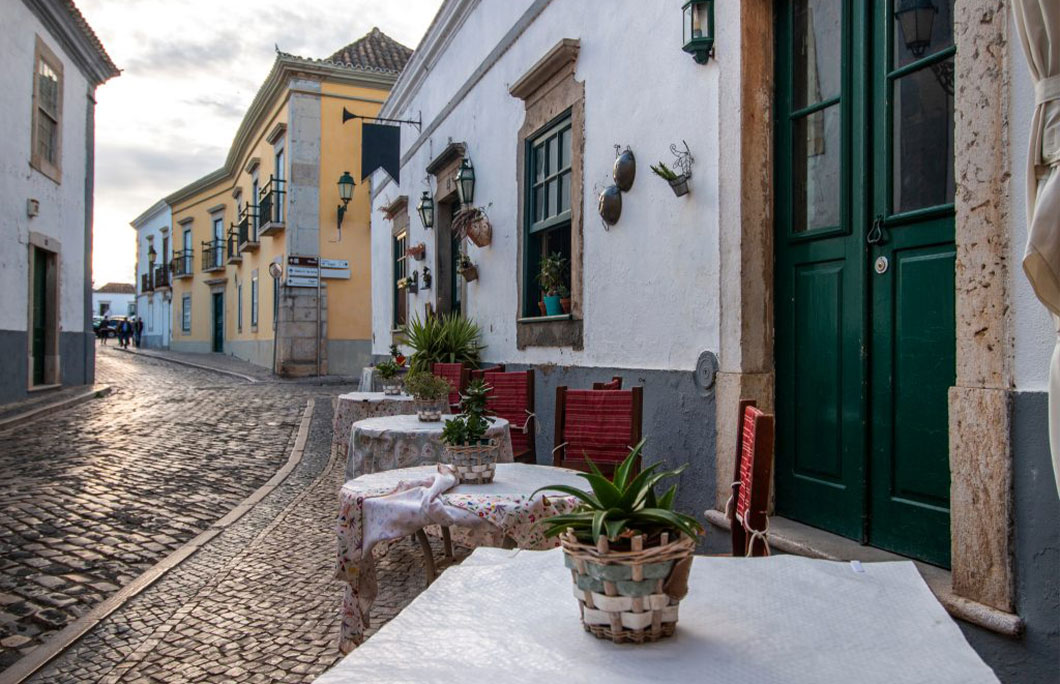 Faro
Overall, the food options aren't very different from what you'd find in Lagos. While you're in town, try out some chicken with piri piri sauce: if it tastes extra rich here, that's because piri piri actually comes from Portugal's African colonies, which aren't too far away! Here, too, the best restaurants are in the old part of the city.
---
So, which to choose?
Both Lagos and Faro are great destinations for a weekend getaway. But we recommend you stay for at least a week in the region. Since Lagos gets more tourists every year (on account of its beaches), it has a more cosmopolitan character than Faro, which feels more quintessentially Portuguese with its impressive medieval architecture and peaceful city routines. So it really depends: what sort of adventure would you prefer?
If you see yourself as a lover of natural wonders, and don't mind having to travel quite a bit, head over to Lagos. The city will make you feel instantly welcomed. On the other hand, if you prefer a more organic entry into a completely new world (and if you're into history), you'd probably enjoy a trip to Faro much more.