The 7 Best Gelato Shops in Palermo
Everyone knows that they're good at ice cream in Italy, but in Palermo they worship it. Some even claim that it was even invented here, though we'll never be able to say for certain whether its origins are strictly Sicilian. What we can say though, is it's likely that the Moors brought over the habit of mixing fruit juices and ice together to create a sorbetto during its long occupation of the island. And that the Sicilians have happily scooped and slurped the frozen desert every since.
In Palermo, they actually take it a little further than the rest of Italy. Cones and tubs are popular here, but the most delicious gelato comes served in a giant brioche bun, like a gourmet ice cream sandwich. "Pezzo Duro" is another typical speciality in Palermo. Translating as "tough piece", it's a squared slice of multiple ice cream flavours. For a refreshing icy treat, there's "granite", shards of slushy ice flavoured with fruity syrups or almond. It's also an acceptable breakfast treat too; something we heartily agree with. If you're in the market for some delicious ice cream, discover some of the best gelato shops in Palermo below. These include dairy-free and sugar-free options too.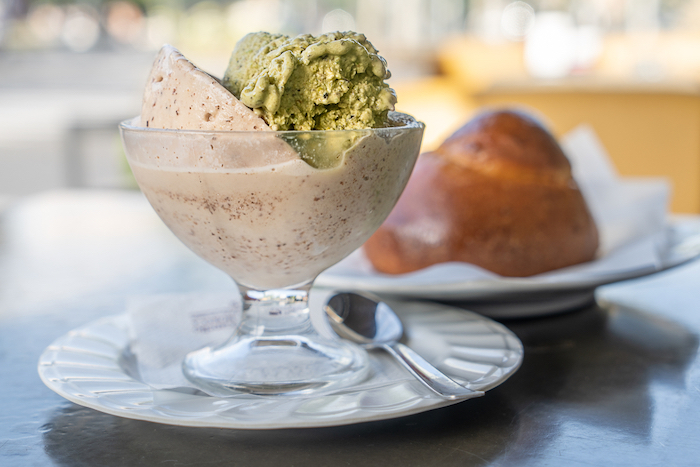 Where to find the best ice cream and gelato shops in Palermo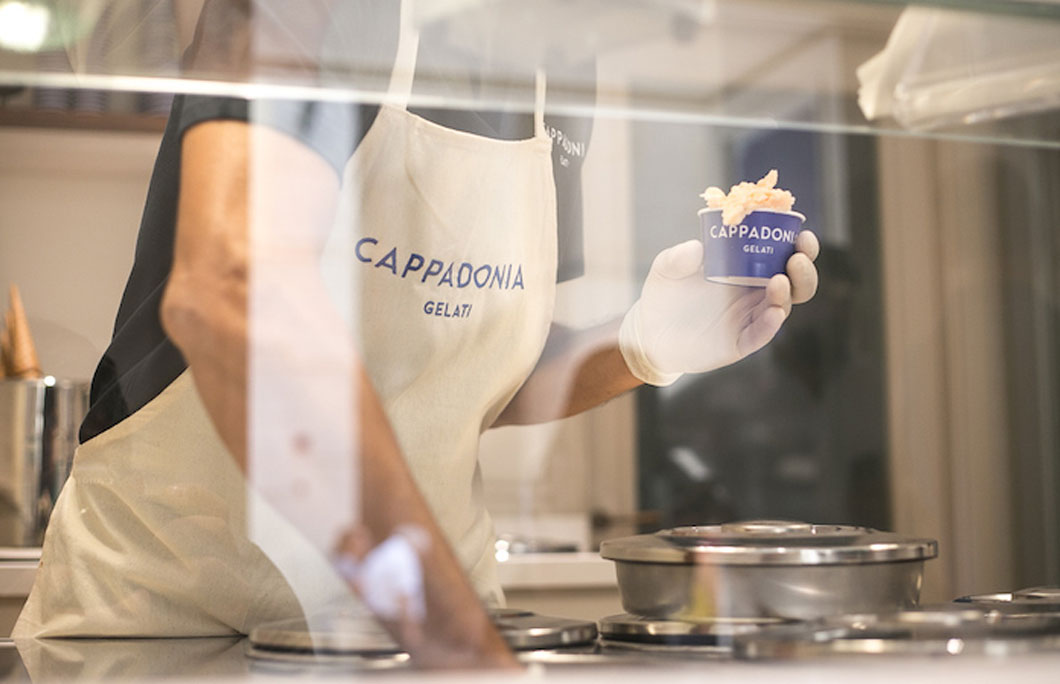 1. Cappadonia Gelati
Universally recognised as one of the best gelato shops in Palermo, if not in Italy, Cappadonia Gelati won the prestigious "Three Cones" award from Gambero Rosso in 2020. It's not hard to see why. Chef Antonio Cappadonia only uses seasonal raw materials and milk from organic farms. That means that to create his lemon ice cream, he uses five different types of lemon that ripen at different times of the year. Thankfully, while the flavours change seasonally, there's always at least 20 to choose from.
First opened in 1987, the gelateria has gained such a reputation that there are a few different premises sprinkled over Palermo.
---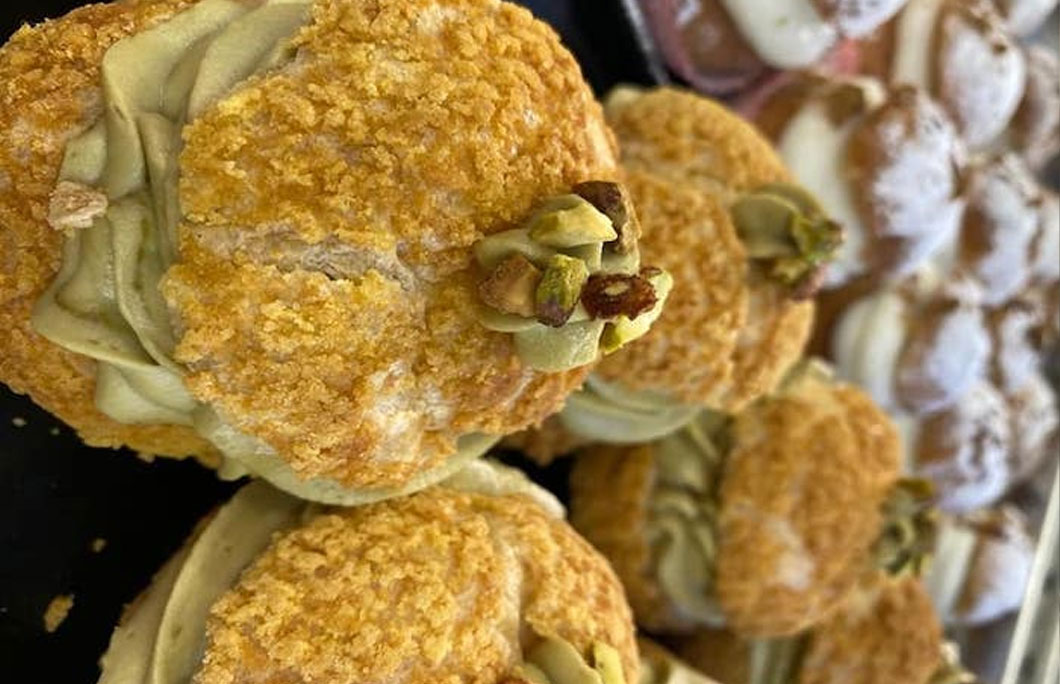 2. Gelataria Ciccio Adelfio
This veteran gelateria is another of Palermo's favourites. Just a short stroll from Stazione Centrale, it's also one of the most convenient. You'll find all the classic flavours like pistachio, nougat and strawberry, as well some more inventive concoctions like Mars.
This is a real local institution, with a history dating back to the 1930s. Back then, the Adelfio brothers owned a dairy near the station. One of the brothers, Ciccio, decided to use excess milk to create a special for di latte ice cream. It took three hours to make and produced 1 kg (2.2 pounds) of ice cream. The rest, as they say, is history.
---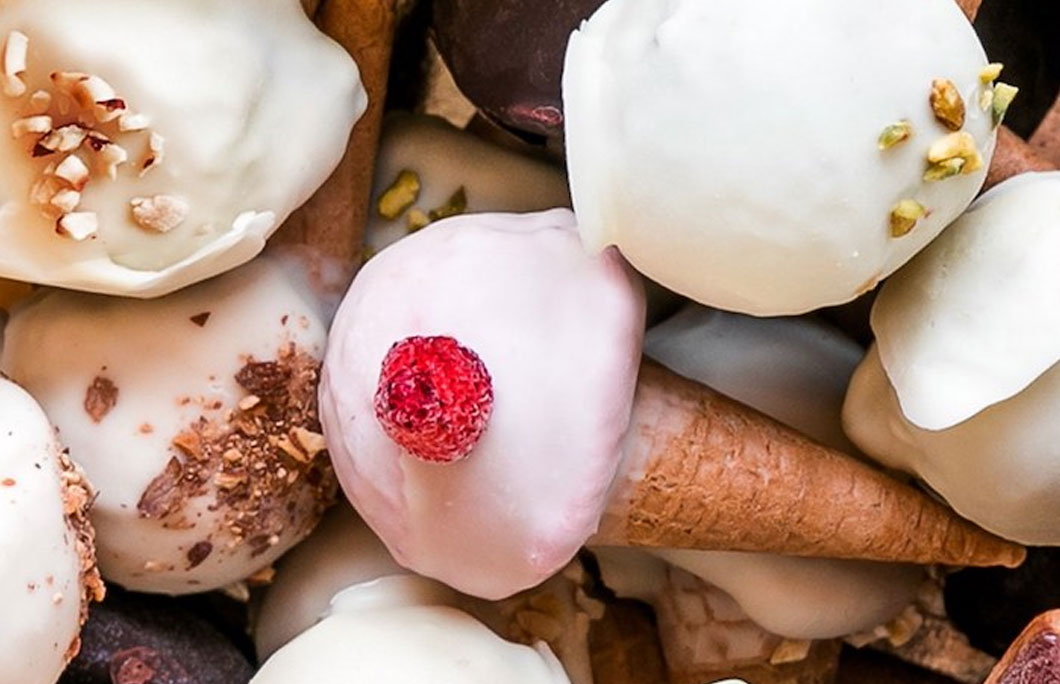 3. Il Signor di Carbognano
---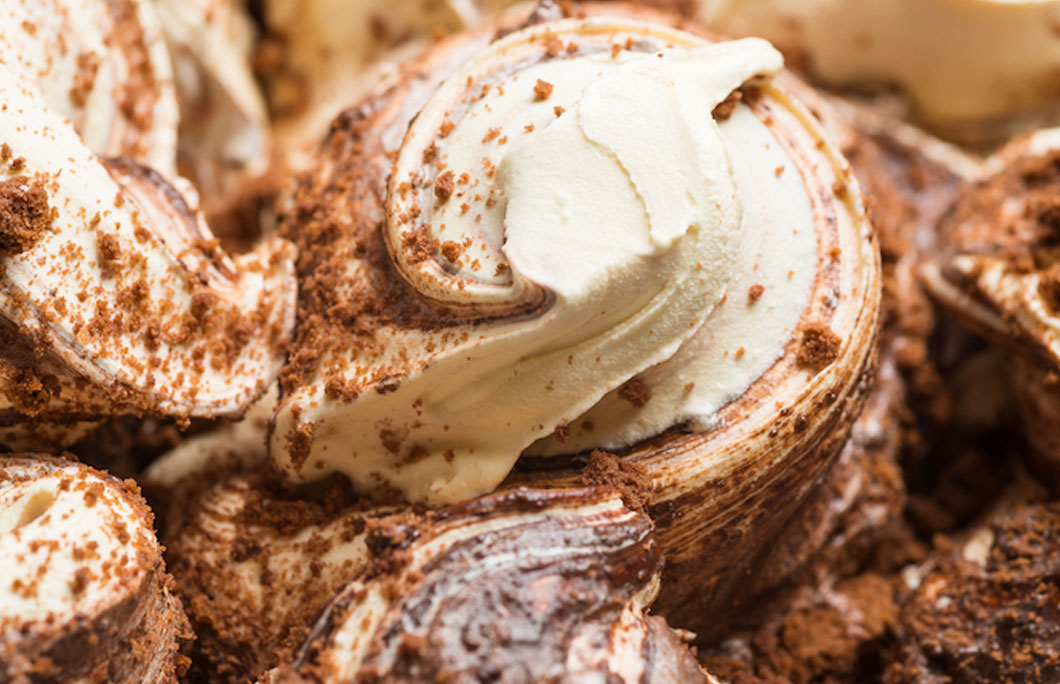 4. Lattepà
Located along Via Emanuele, one of Palermo's main arteries is an unassuming hole-in-the-wall. It may not look like much but that's part of its beauty. LattePa offers an authentic taste of traditional Sicilian ice cream, s stone's throw from the Piazza Marina. From classic creamy flavours to fruity sorbets, it's impossible to leave disappointed. The dark chocolate gelato is particularly well-reputed.
It's open from early in the morning until late at night so you can visit for breakfast, lunch, dinner and anytime in between. Do as the locals do and pull up a stool on a balmy summer's evening for prime people-watching opportunities.
---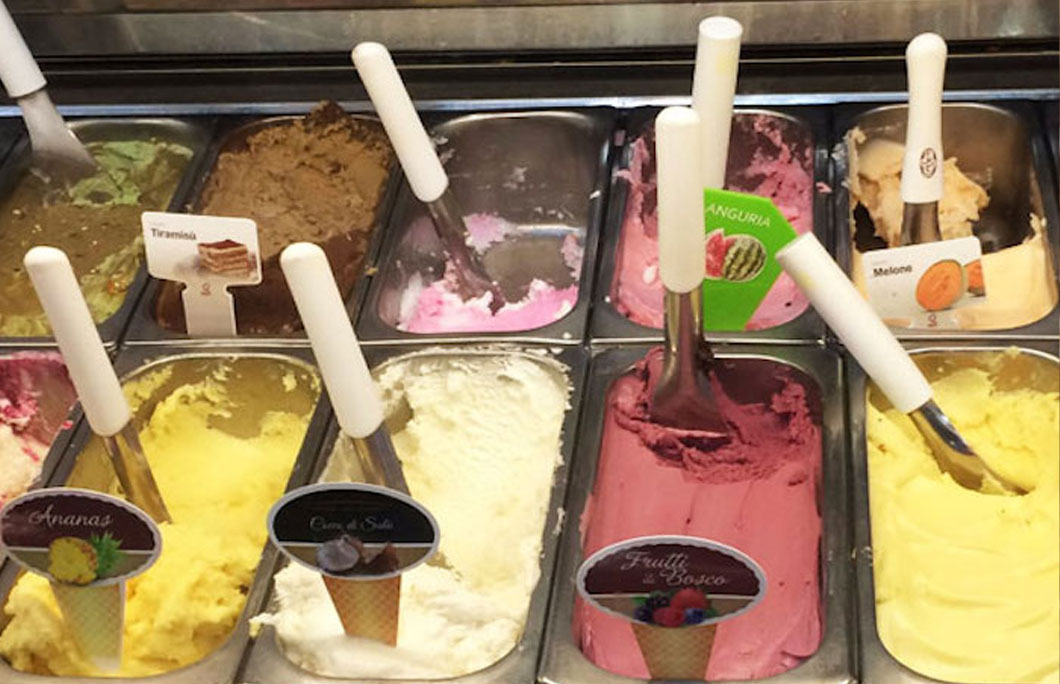 5. Gelataria Giovanni Ilardo
Illardo is a true classic. It first opened its doors in 1860, making it the oldest gelataria in Palermo. That makes it older than Italy. It's said that Giuseppe Garibaldi came here after the unification of Italy and was served a trio of green, white and pink ice cream, the Italian flag. It still draws long queues for its much-loved favourites – coffee, pistachio and lemon. Ever since its creation, Ilardo keeps serving its traditional recipes like the 'Pezzo', an impressive slab of ice cream and the 'Bomba', a gain ball of ice cream.
The Gelataria also serves home-cooked food, which is unusual by Italian standards. The pizzas are always a big crowd pleaser, as is the local seafood.
Gelataria Giovanni Ilardo is located along Foro Italico Umberto I, around the corner from Palazzo Petrulla. It boasts sea views out over the harbour too, making it one of the most scenic settings for a Sicilian scoop.
---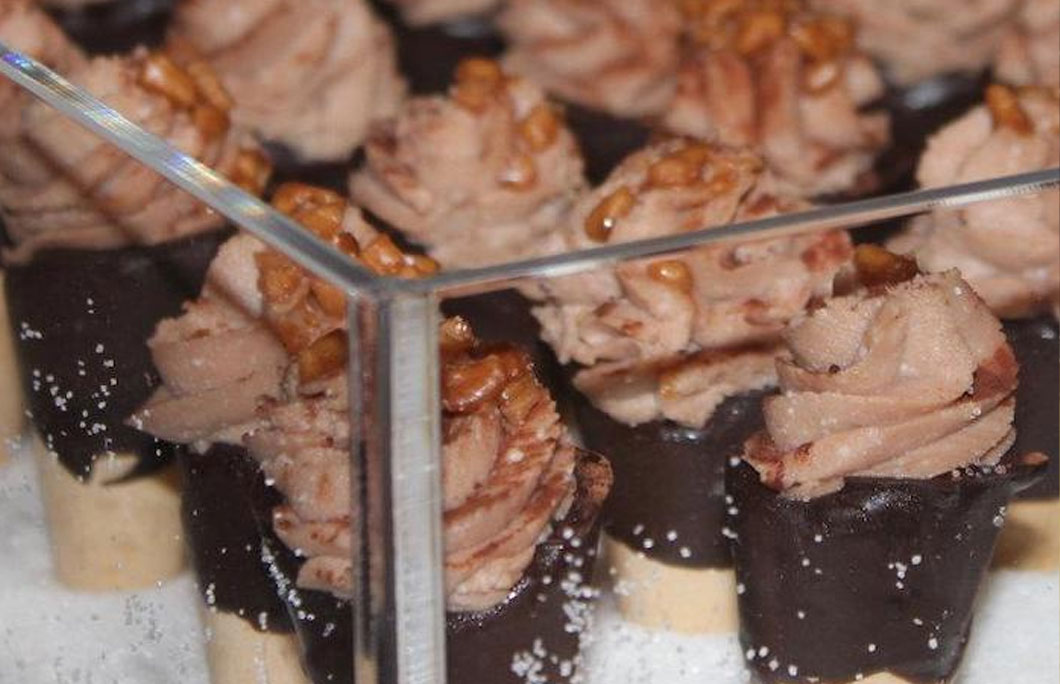 6. Cannoli & Co
OK, so it's not strictly all about the gelato at Cannoli & Co, but we like to think the "Co" stands for "some of the most delicious gelato you will find in the whole city". It's really all about the ingredients here. Think fresh fruit, locally produced cream and homemade cornettos. You can expect all the classic flavours but their specialities are almond and pistachio gelato, made with Sicilian nuts. It's one of the best places in the city to try granite too, another regional frozen desert. If you can't decide between the two, you can get both – granite topped with ice cream. Frozen bliss at one of the best gelato shops in Palermo.
While you're at it, you may as well try the cannoli. Given that they are experts, it would be rude not to. Thin and crispy is stuffed with a sweet ricotta filling, sprinkled with pistachios and drizzled in honey. Perfection.
---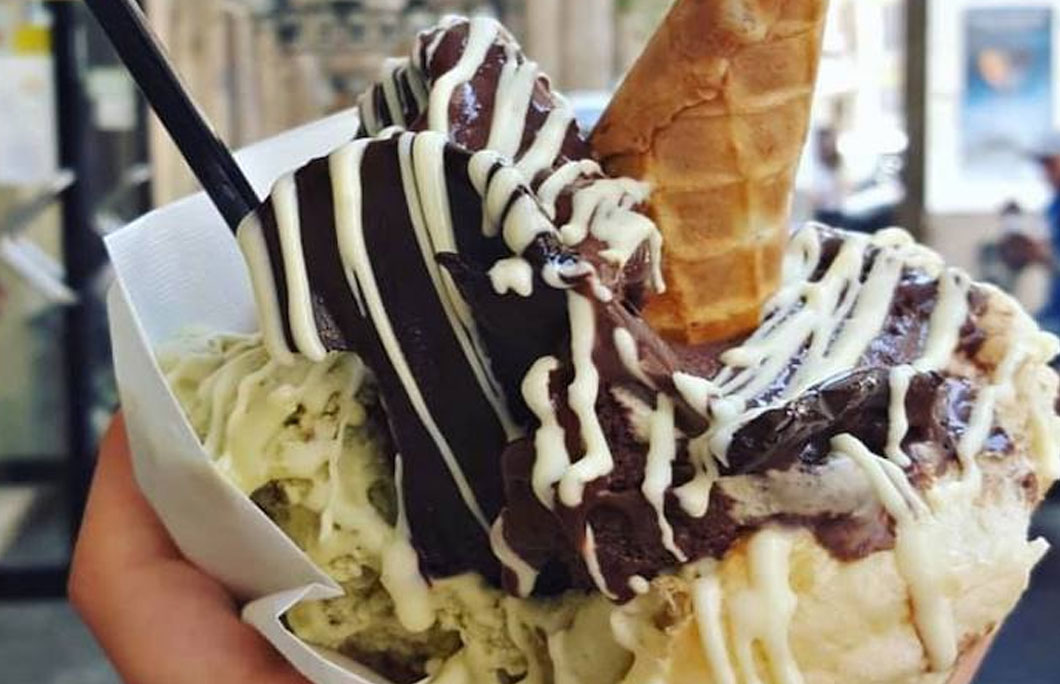 7. Brioscià
One for the novelty seekers and the 'gram, Brioscià is the place to come for a sumptuous crema brioscià, Sicily's most famous brioche bun. Sweet homemade brioche bread is slathered in huge amounts of ice cream, then tucked in a paper napkin for you to enjoy. Inside, you can see into the kitchen and watch the ice cream being made. There's also a wide range of sauces to fill your cornetto with, before adding the ice cream. Do you know what that means? No soggy wafer at the end of your gelato journey.
---