7 Of The Best Nightlife Cities In Florida
If you're looking for a party in Florida, you won't have to look far. The sunshine state is teeming with fun, vibrant, and exciting cities where you can always find a good night out. Floridian party towns are not few and far between. From tango bars, to comedy clubs, to super clubs, there's a nightlife scene to everyone's taste. Here are seven of the best nightlife cities in Florida.
Best Nightlife Cities in Florida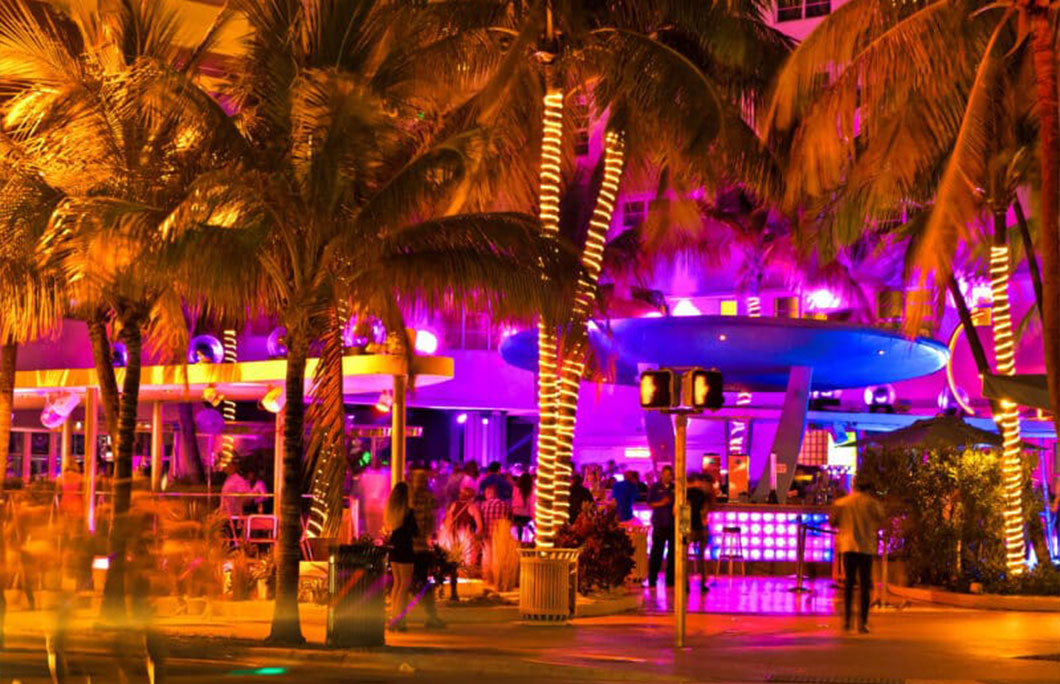 1. Miami
Miami is famously the flashy, trendy hub of the sunshine state. It's got everything, from white beaches, huge roads lined with palm trees, a delicious and varied cuisine, and of course, a booming nightlife. Sip cocktails on classy rooftop bars that overlook the glittering city, or dance the night away in an underground club. From the mega clubs of South Beach to the hip warehouse scene in Wynwood and Downtown, there's something for everyone here.
---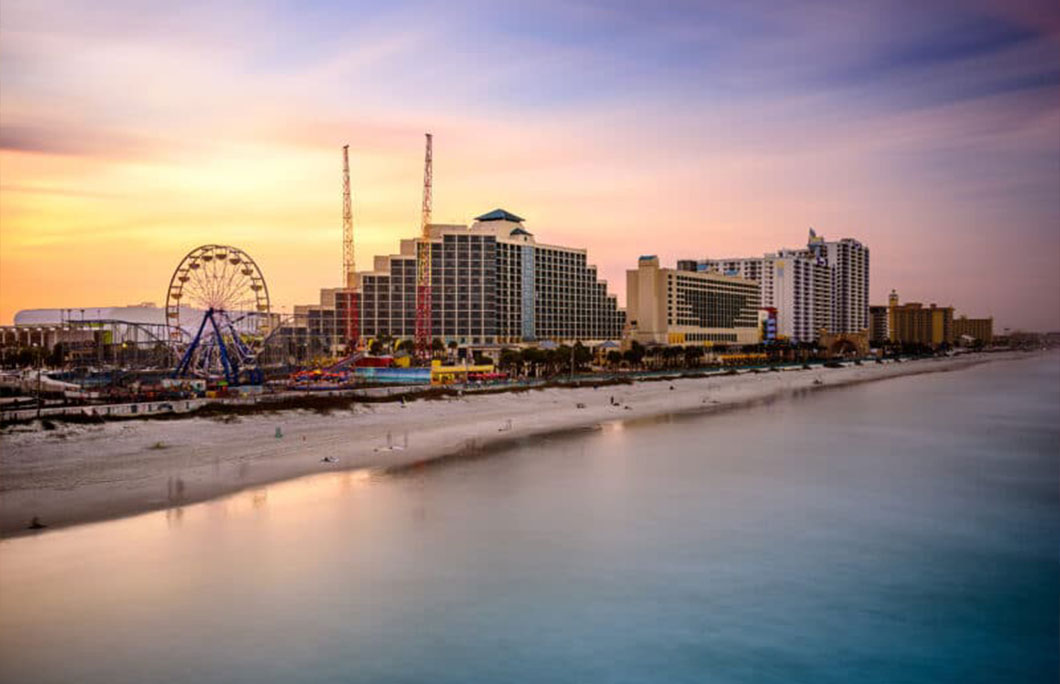 2. Daytona
Daytona is one of the most popular places to go wild for Spring Break. MTV filmed their first ever Spring Break special here, so the budget-friendly city really gave way to what we know Spring Break to be today, for better or for worse. But all of the fun isn't reserved for the keg-guzzling college students, anyone can come to Daytona to let loose. The strip on the beach is full of bars and pubs, some with excellent craft beer options. And with spots like Club 600 North and Ocean Deck, there are plenty of places to get dancing. A night out in Daytona is kind of exactly what you could expect from a Floridian city, so if you want that authentic experience, you'll find it here.
---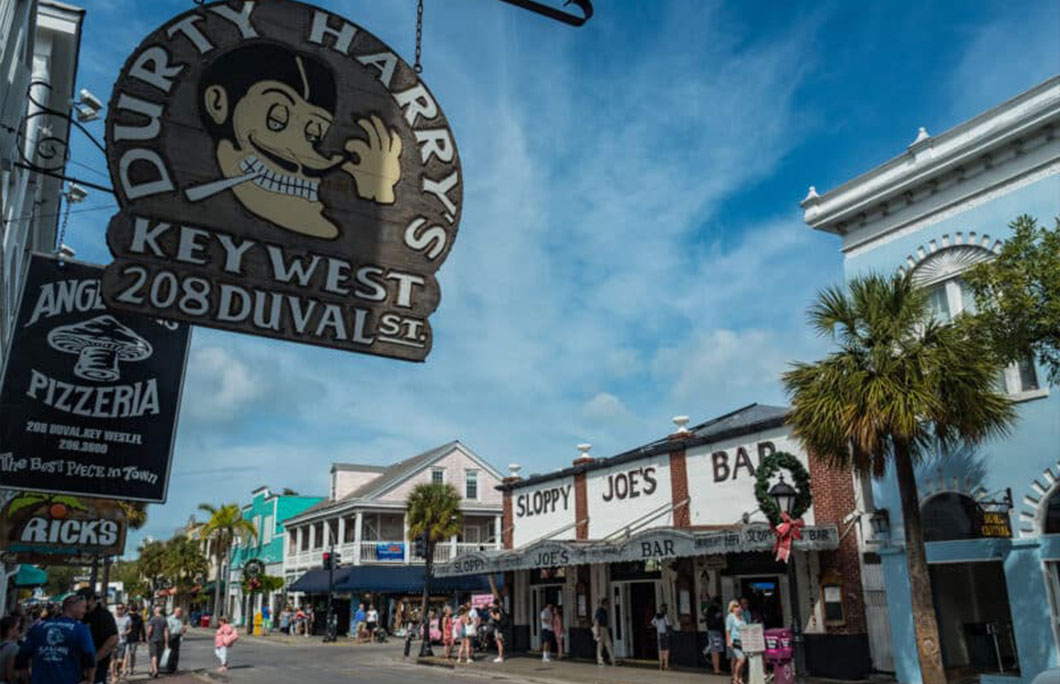 3. Key West
The biggest island in the Florida Keys archipelago, Key West is a truly beautiful place, surrounded by azure waters backed by powdery white sand. It's also absolutely raucous, turning into a buzzing metropolis of neon lights and booming music by night. Most of the nightlife centres around the iconic Duval Street and you'll probably end up inadvertently taking part in the 'Duval Crawl', which is essentially hopping from one bar to another. There are loads of debaucherous spots, including Sloppy Joe's, Hog's Breath, Rick's, and Rum Runners. If you want something a bit more mellow, head to The Porch, Virgilio's, Louie's Backyard, and Two Cents. There are also some lovely dockside bars.
---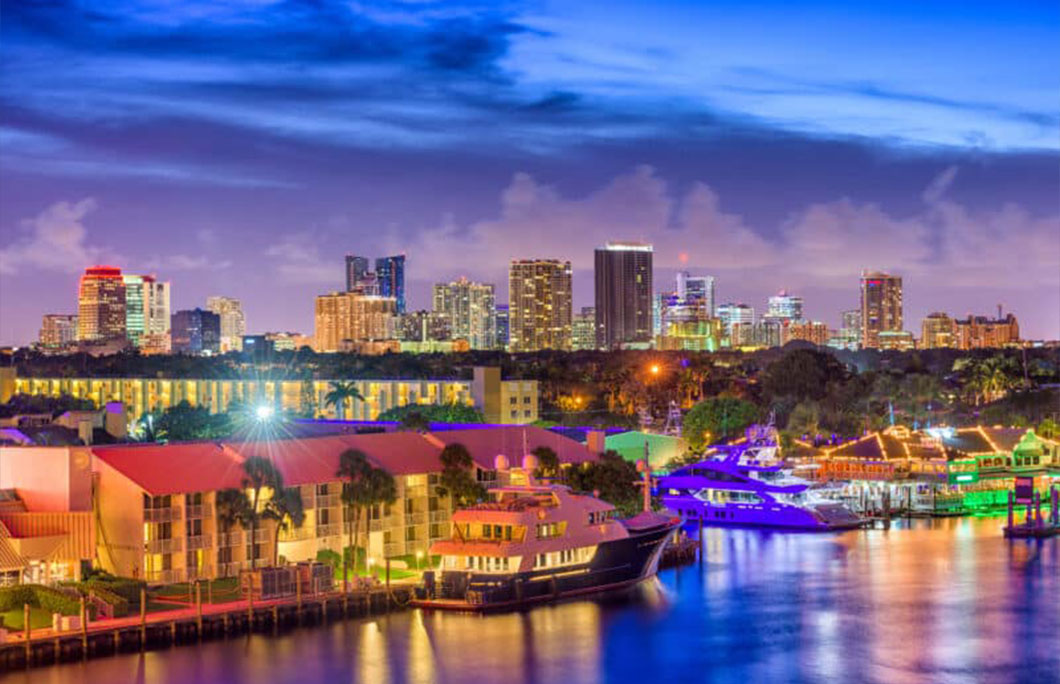 4. Fort Lauderdale
Fort Lauderdale is one of the main bases for workers on cruise ships and yachts, so you can be sure you'll find plenty of places to let your hair down. Spend your days topping up your tan on the beautiful beach, sipping cocktails at the beach bars, before heading out. The main strip is Las Olas Boulevard, which is teeming with bars and clubs. The nightlife scene in Fort Lauderdale is more relaxed than in Daytona, but there are still places to dance until the wee hours, such as The Elbo Room, Rhythm and Vine, Blue Martini Lounge, and Off the Hookah.
---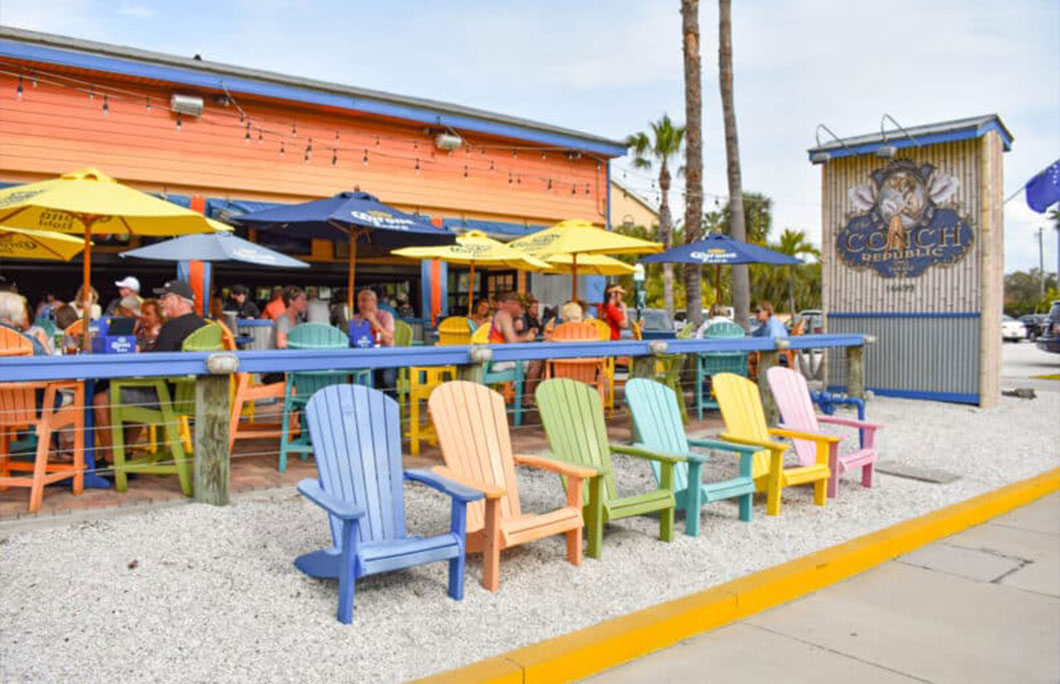 5. St Petersburg
Like many of the other coastal cities, St Petersburg is absolutely crawling with beach bars. But the fun doesn't stop when the sun goes down. From bouncing clubs to chilled drinks on a rooftop, the nightlife in St Pete is varied and exciting. Head to Che for a night of reggaeton and salsa, or if you dream of a combination of alcohol and video games, hotfoot to Park and Rec. And if you want a taste of country charm, make your way to the (not so charming) One Night Stand. It's worth the visit for the mechanical bull alone, but it's also just an incredibly fun night out.
---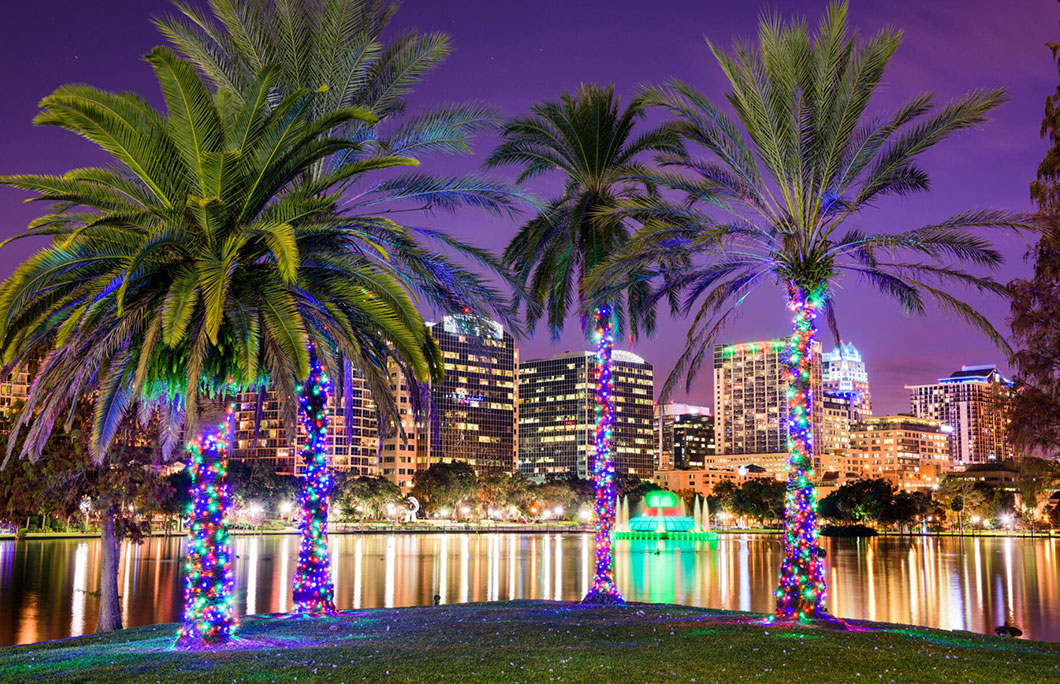 6. Orlando
When you think of Orlando, you might think of theme parks, huge hotels, and flashy malls, but Orlando is also one of the best cities for nightlife in Florida. International Drive is the beating heart of the city's nightlife scene, with happy hours galore. The downtown area also comes alive at nighttime, with quaint taverns, modern bars, rooftop spots, and live music. And if it's a booming club you're after, you have a choice of some great spots, including Attic, Tier, EVE, and the Beacham.
---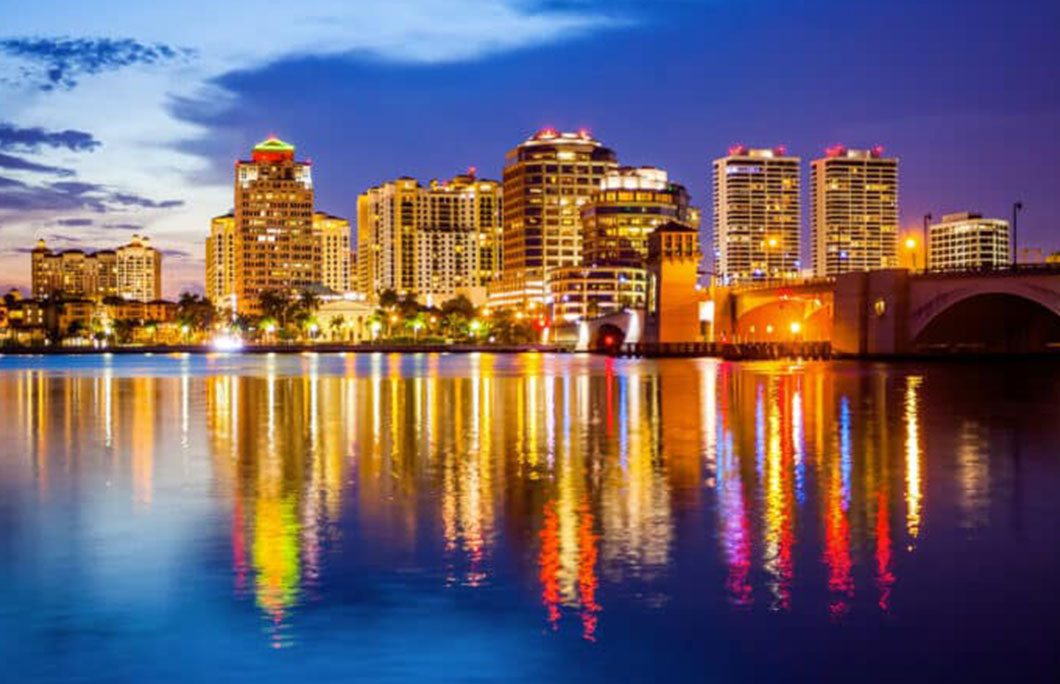 7. West Palm Beach
West Palm Beach is arguably the best city for nightlife in all of Florida. It's a party town, a hub of lively bars, packed restaurants, and a buzzing atmosphere. Be sure to catch the iconic West Palm Beach sunset in one of its rooftop bars, looking out at the sparkling city skyline while you sip on a cocktail. Then, for the ultimate party experience, make a beeline for Clematis Street. By day, it's the city's historical district, and by night, it comes alive with bars, clubs, and pubs. From exclusive nautical membership clubs to party-the-night-away clubs, there's something for everyone here.
---