The 7 Most Scenic Football Pitches In The World
The beautiful game is played all over the world, but not all pitches are equal. Wondering where to find the most scenic football pitches? We've scoured the world and found some venues that will absolutely blow your mind – these need to be added to your bucket list ASAP.
Just imagine lacing up your boots and getting to play in one of these amazing venues? Would you be able to focus on the game or would you be simply too distracted with the stunning views? Even if you're not a football fan, these pitches are worthy of a visit.
Time to grab some friends and start planning a trip in the future to see a game played on one of these stunning pitches!
Top Scenic Football Pitches In The World
1. Ottmar Hitzfeld Stadium – Zermatt, Switzerland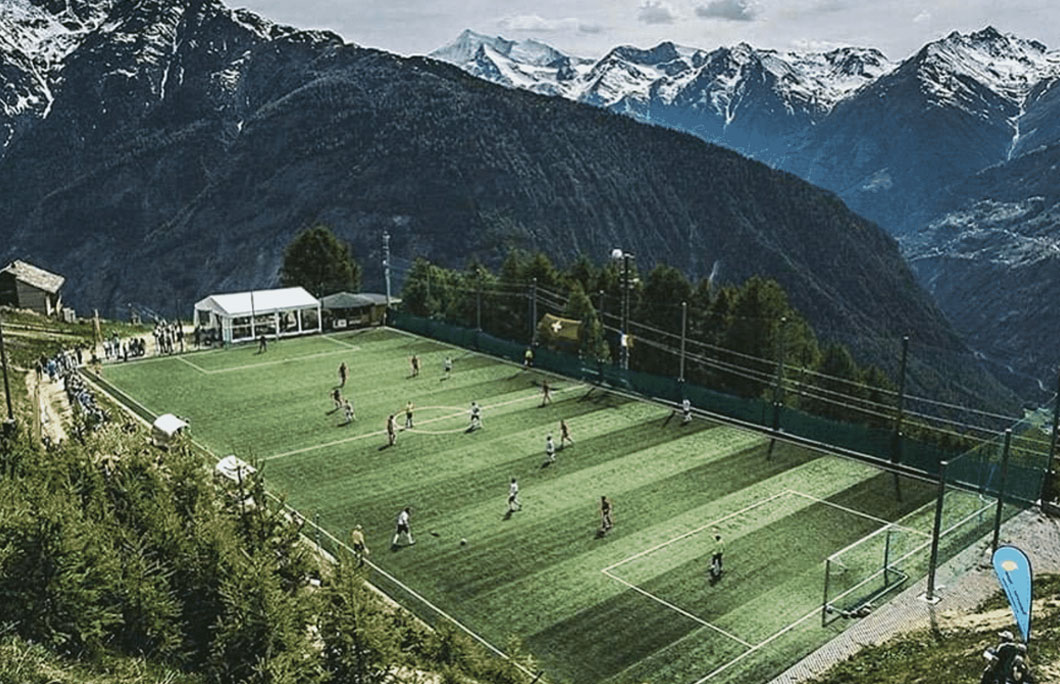 Photo via When Sunday Comes
This pitch is 2000m above sea level in the Swiss alps. The ideal place to have a game of five a side football, but you might want to get some altitude training in first.
---
2. Floating Pitch – Phang Nga, Thailand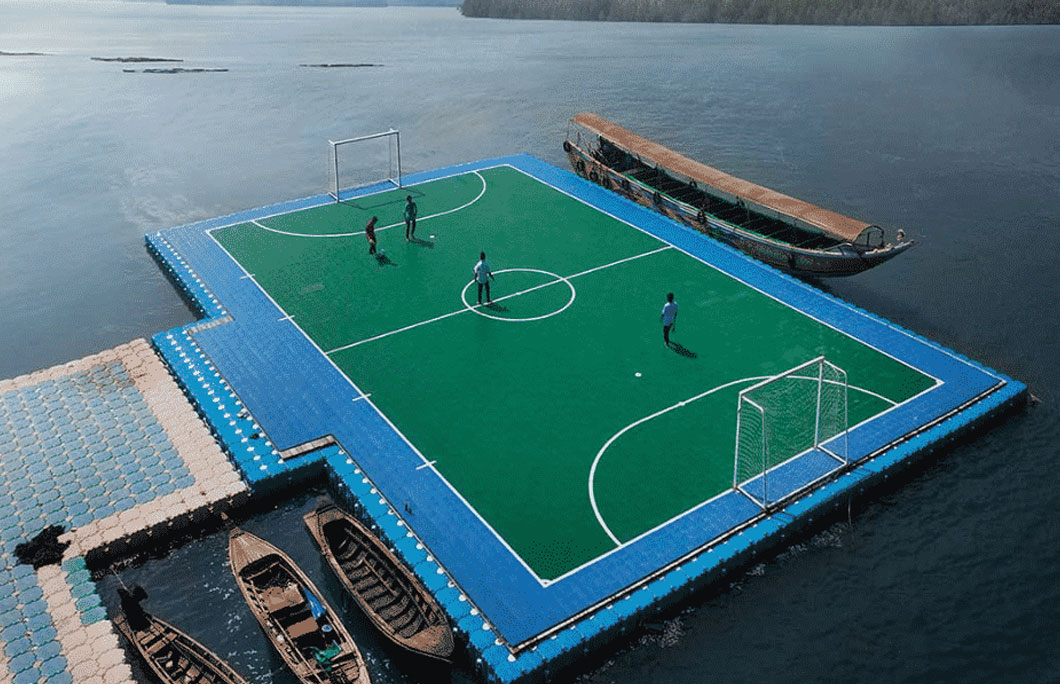 Photo via Sebastien Nagy
This is a small floating pitch in Thailand where you might end up swimming in order to get the ball back! With a stunning backdrop, scoring a goal here might be your most memorable ever.
---
3. Adidas Futsal Park – Tokyo, Japan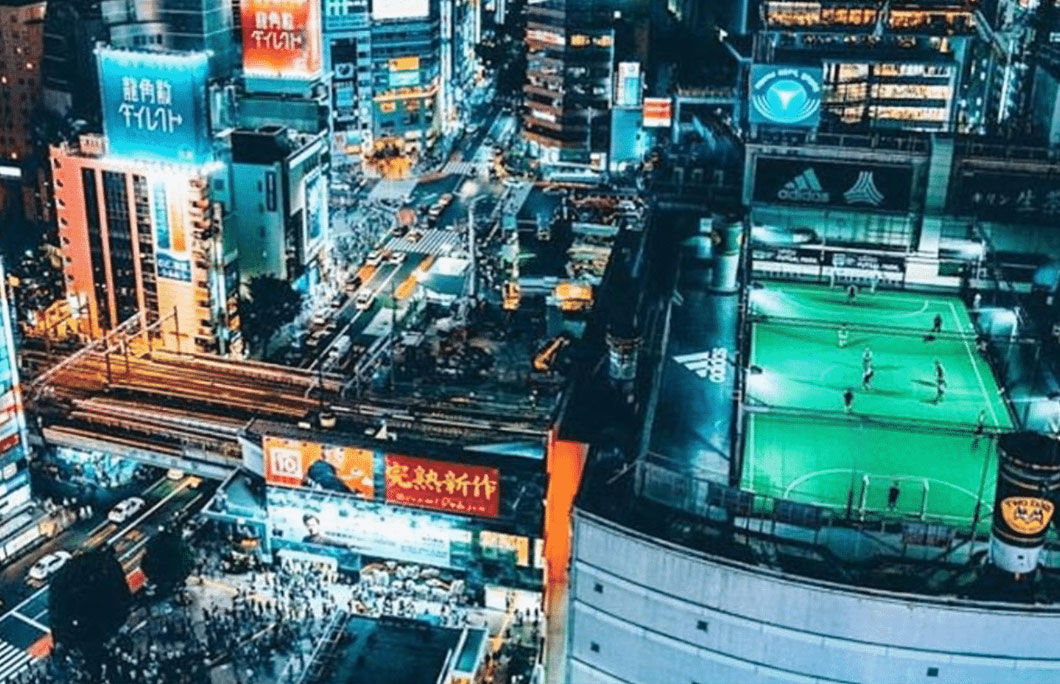 Image Via Pitch Hunters
Move above the hustle and bustle of the city below and play football high in the Tokyo sky. The pitch is fully enclosed, so no need to worry about losing the ball into the busy streets below.
---
4. The Float At Marina Bay – Singapore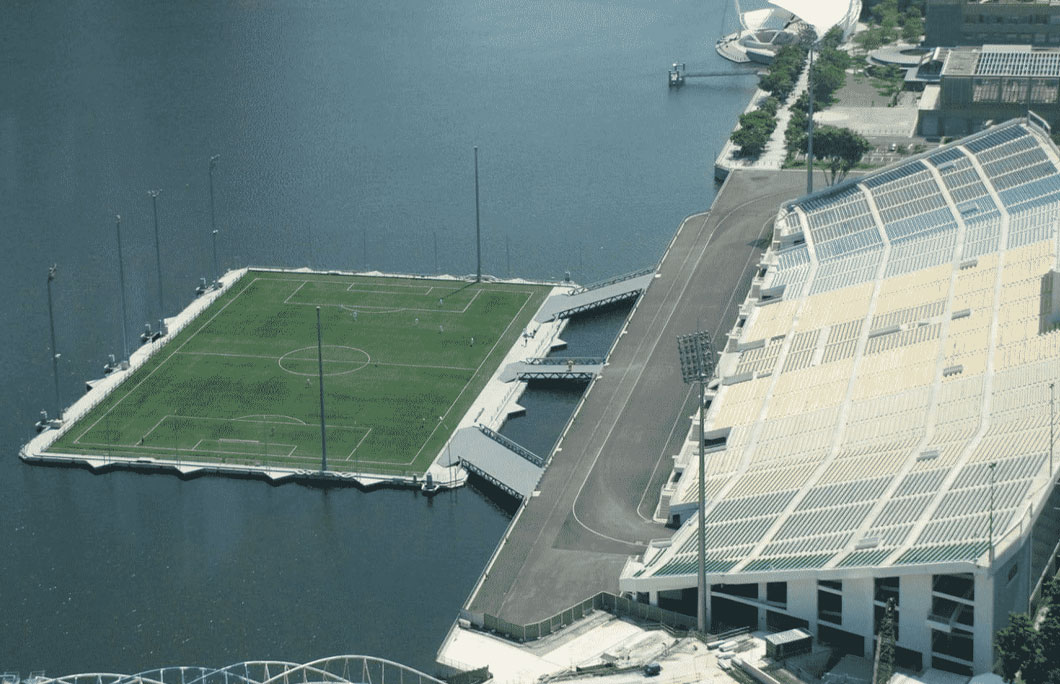 Photo via FootyRoom
This floating platform is in use for concerts, the Formula 1 race and most importantly as a football pitch. The unique grandstand has a capacity of 27,000 and the pitch is perfect for playing at night under the floodlights.
---
5. Hásteinsvöllur – Iceland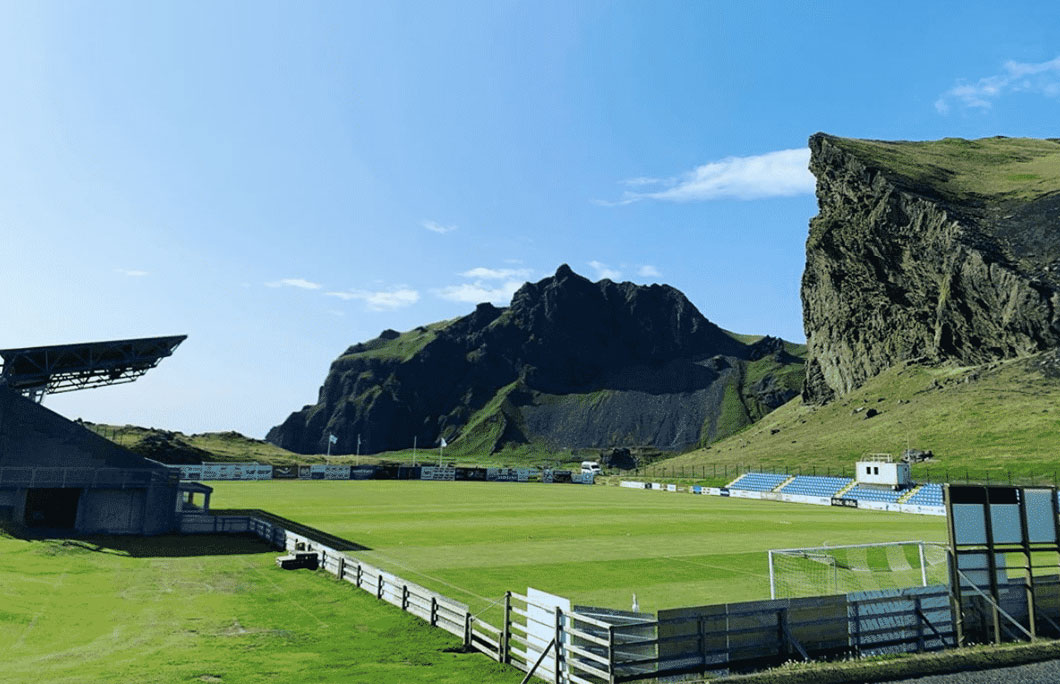 Image via Betsy hassett
Iceland is one of the most rugged and beautiful countries in the world and their football pitches are no different. This club ground is nestled among the jutting cliff faces and about as much at one with nature as a pitch can get.
---
6. Inishturk Island – Ireland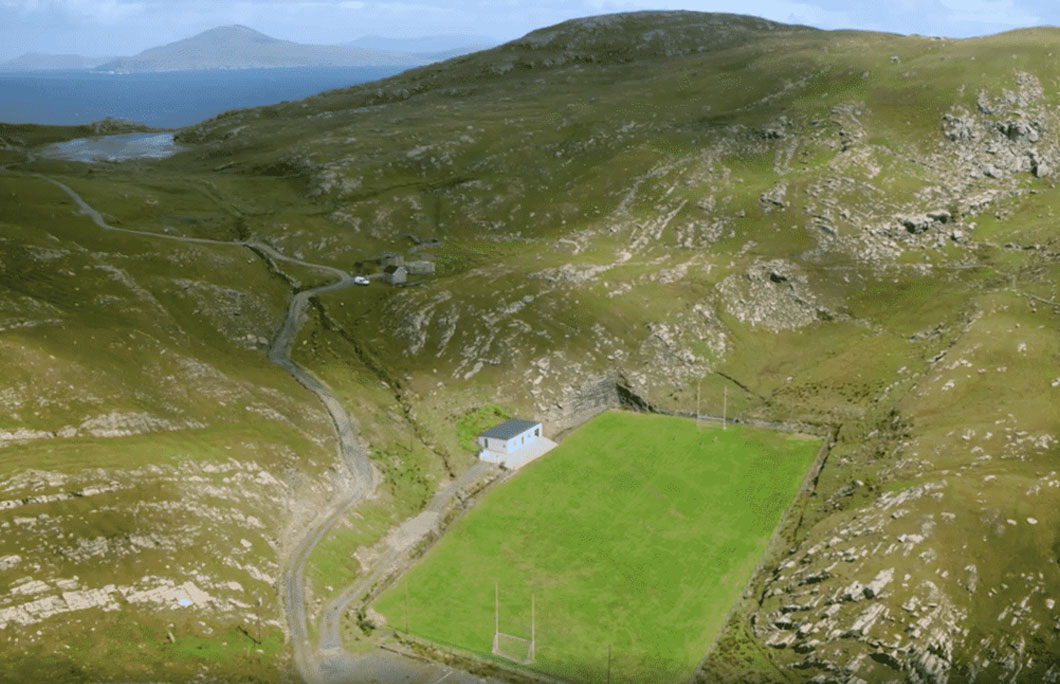 You will find this pitch off the west coast of Ireland. Although it is technically a GAA pitch (Gaelic Football or Hurling) it is an absolute stunner. This pitch is about as remote and beautiful as it gets.
---
7. Henningsvær Football Soccer Stadium – Lofoten Norway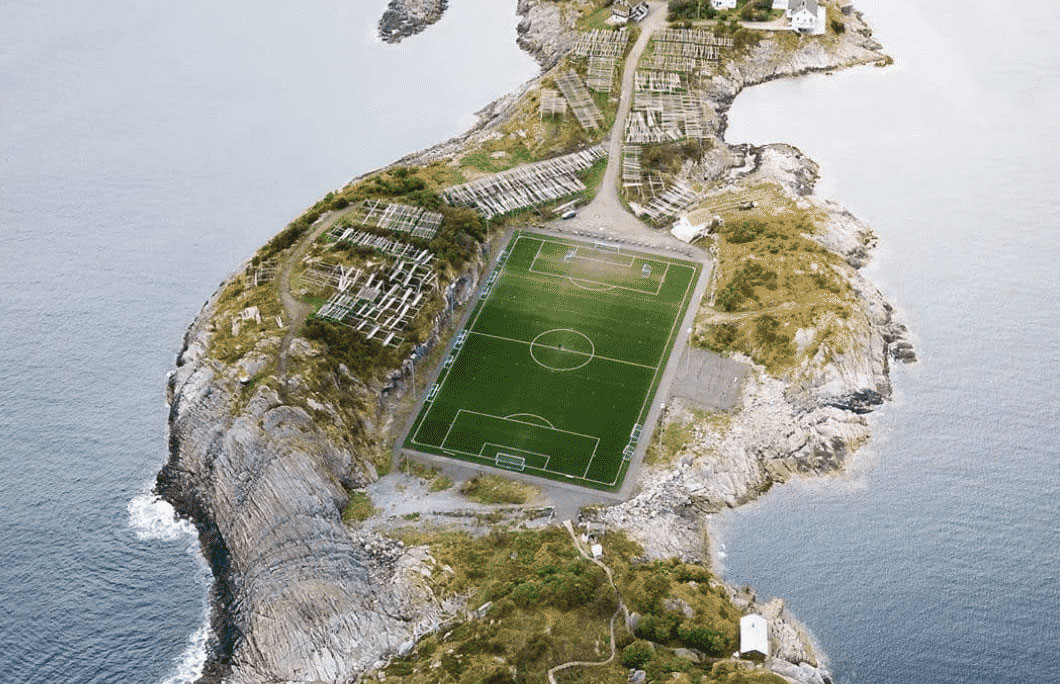 Easily one of the most scenic football pitches you will ever set eyes on…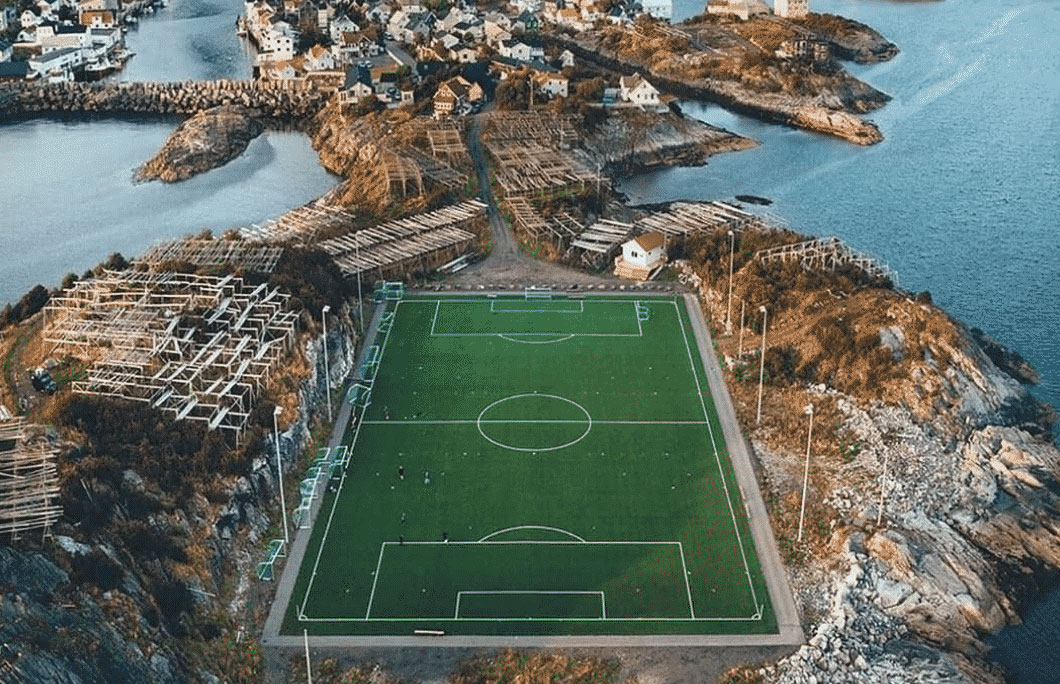 Images Via Henningsvaer Football
Did we keep the best for last? Looks like it… Although all the pitches on the list are beautiful, this is just something else. Pass through a small village and you will find a pitch that is like something out of a dream.
---