15 Best Places to Visit for Easter in the UK
London, England
Glasgow, Scotland
Glencoe, Scotland
Windermere, England
Harrogate and Yorkshire Dales National Park, England
Bourton-on-the-Water and the Cotswolds, England
Brighton, England
Edinburgh, Scotland
Dorset, England
Bodmin, England
Cardiff, Wales
Castleton and the Peak District, England
Manchester, England
Warwick, England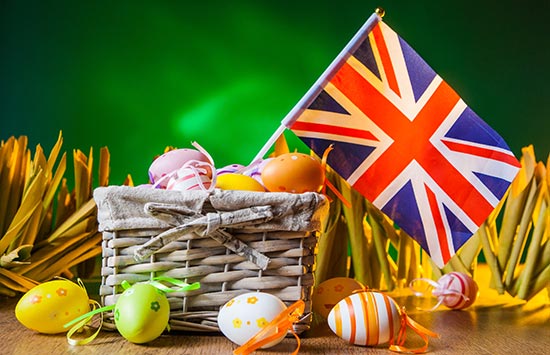 Places to Visit for Easter in the UK
Easter is one of the best times in the UK for a short vacation. In the UK, Easter is celebrated by attending church, giving chocolate eggs, decorating with Easter bunnies, and scoffing hot cross buns! There are plenty of places to explore for family fun, now that the dreary rainy winter days have passed and the countryside is awash in beautiful spring hues. We've ranked the best places to visit for Easter in the UK, based on special Easter events, average cost of stay and family-friendly activities. Here are some of our top picks for a memorable getaway.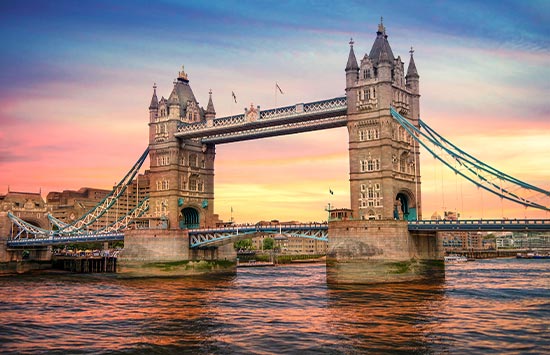 1. London, England
London has a plethora of intriguing and one-of-a-kind attractions that will keep the entire family entertained. If you enjoy museum visits, the Victoria & Albert Museum boasts Carl Faberge's jewel-studded sumptuous Easter eggs. At the Royal Albert Hall, classical music fans may enjoy a traditional Good Friday performance of Handel's Messiah. The moving 'Hallelujah' chorus will have you in tears. Remember to book your tickets well in advance. After all of the festivities, the London Easter 10k in Regent's Park is a great way to burn off those Easter eggs on the 18th of April.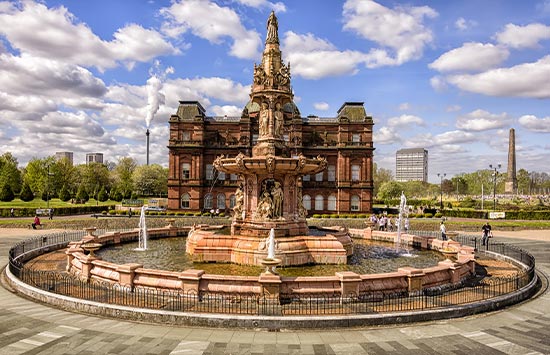 2. Glasgow, Scotland
Glasgow is regarded as Scotland's cultural centre, and it has much to offer people of all ages. Springfest, the Scottish Food & Drink Festival, comes to Loch Lomond in 2022, showcasing the best of the region's produce in a stunning location. It is a must-visit while there to welcome spring in a quintessentially Scottish way! Visit If you're travelling with kids, the Forge Market's Easter Search between April 2 and 17 if you'd want to go on a traditional Easter egg hunt! Alternatively, you can enjoy the Easter Egg Hunt at the Pollock House, which is located within the Pollok Country Park. While there, follow the Glasgow mural trail and be amazed by the vibrant street art.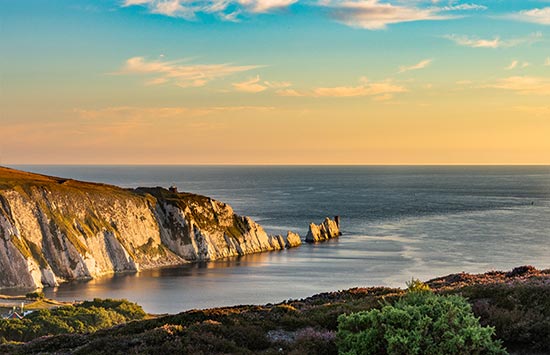 3. The Isle of Wight
The Isle of Wight, located off the southern coast of England, is another excellent choice for an Easter vacation. Visit the Osborne House, Queen Victoria's former royal residence. Though you may visit all year, the stunning gardens with their numerous blooms, creeping vines, and gorgeous fountains will especially wow you during Easter. Carisbrooke Castle was once an artillery castle, but it now welcomes visitors with exhibitions and dungeon tours. Kids will appreciate their main tenant, a pet donkey. Tennyson Downs, St. Helens Duver, or Appley Beach are just a few of the many beautiful sites on the island where you can plan your own Easter egg hunt.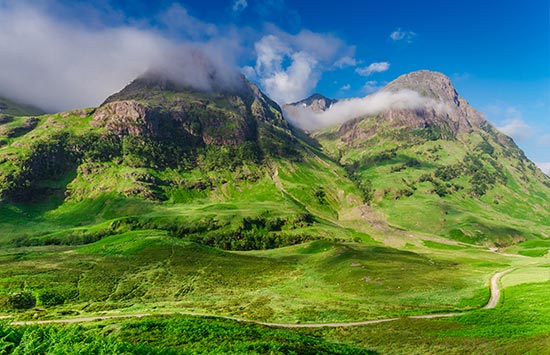 4. Glencoe, Scotland
Spring is the finest season to visit the Scottish Highlands to breathe in the pure fresh air and have an idyllic break. Enjoy Easter in Glencoe's beautiful valley, which was featured in the James Bond film 'Skyfall.' Glencoe is a stunning setting with breathtaking mountain beauty where Loch Leven meets The Three Sisters mountain range. Book a stay in one of the self-catering Scottish cottages for an authentic Scottish experience. Young children will love the Cadbury Easter Egg Trails, where they can follow any of the trails, collect clues, complete the problem, and win a Cadbury egghead. On Loch Leven, you can try sea kayaking or go on fishing adventures. Visit the Glencoe and North Lorn Folk Museums while you're there.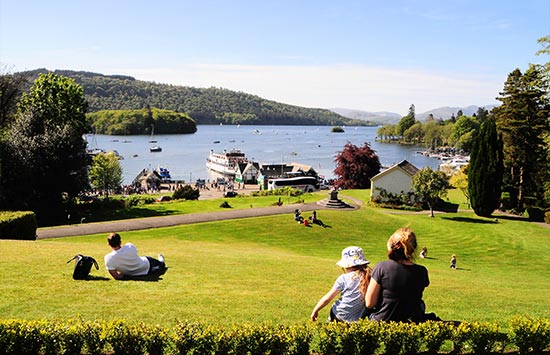 5. Windermere, England
Windermere is a lovely tourist town located approximately a mile from Windermere Lake, England's largest lake. During Easter, it is one of the best places to rejuvenate your spirit in the middle of nature. Windermere has a poetic charm due to its deep association with literary luminaries such as Beatrix Potter, the creator of the Peter Rabbit children's series. Take your children to the World of Beatrix Potter, a museum that depicts Peter Rabbit's world in 3D. Alternatively, you may take a historic train ride on Lakeside's Haverthwaite Railway for an exciting train excursion set against the stunning countryside.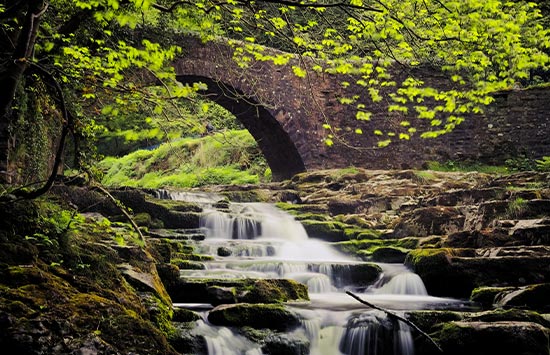 6. Harrogate and Yorkshire Dales National Park, England
Harrogate is a booming and trendy spa town in North Yorkshire that draws a large number of visitors, owing to its proximity to the Yorkshire Dales National Park. At Stockeld Park, situated midway between Harrogate and Wetherby, you'll find a ton of Easter-themed activities for children including An Enchanted Forest, A Magical Maze, and more! Furthermore, the lovely green parkland known as 'The Stray,' which spans over 200 acres in the centre of Harrogate, is wonderfully transformed during Easter time. Carpets of snowdrops, colourful crocuses, and daffodils will captivate you as they gently move in the breeze. This town is also one of the best places in the UK to watch cherry blossoms.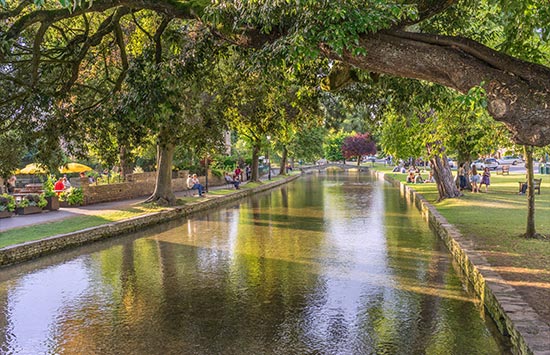 7. Bourton-on-the-Water and the Cotswolds, England
The Cotswolds has been designated as an Area of Outstanding Natural Beauty, and you'll fall in love with chocolate box holiday cottages in honey-coloured stone with thatched roofs. At Westonbirt Arboretum, you can expect a jam-packed Easter Sunday with a slew of interesting events, such as the spectacular 'The Light Between the Trees.' Additionally, Gloucester Cathedral offers services such as Palm Sunday Eucharist, Festal Evensong, and an Easter Day procession, in addition to a performance of the Passion of Christ on Good Friday by the Gloucester Cathedral Choir and the Corelli ensemble. On Easter Sunday, children can enjoy the Eggcellent Easter Adventure.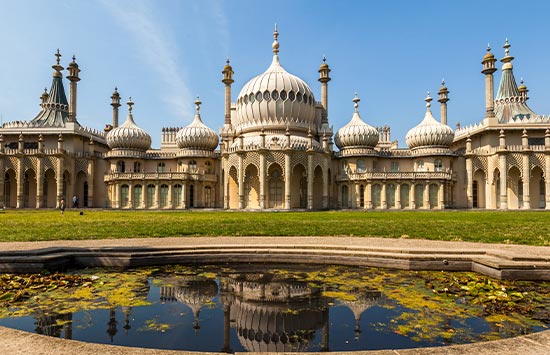 8. Brighton, England
Brighton is a gorgeous coastal town just a couple of hours south of London that is well worth a visit. Several Easter-themed egg hunts can be found in Brighton, making it a great visit for families with young children. For an Easter egg masterclass, book a spot at Bolney Wine Estate to decorate a luxurious Easter egg with them. Alternatively, head to Borde Hill Garden to explore the Garden on the Easter walk and look for signs of spring. For this year's Easter Island adventure, follow Bertram Bunny and Jumping Jack Bunny, who has returned from the high seas, as they search for the riches he left behind on the island. If you complete all of the challenges, you'll be given an assortment of chocolates.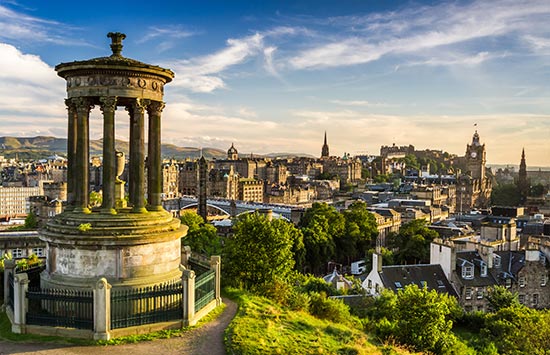 9. Edinburgh, Scotland
Spring is one of the greatest seasons to visit Edinburgh. Visit Conifox Adventure Park's egg-citing Easter Festival for a fun-filled family day out! On top of that, Almond Valley Heritage Centre is hosting an Easter Egg Hunt, Easter Crafts, and a Springtime Trail this year, so be sure to stop by and see what's new! If you're got time to spare, swing by the Royal Botanic Garden, which has a magnificent Living Collection that is over 350 years old, or the National Museum of Scotland to discover more about Scottish history. Bring your kids to the Annual Edinburgh Castle Puppet Show to meet the charming Alba puppets. The Scottish National Portrait Gallery and the Edinburgh Gallery of Modern Art are also must-visits.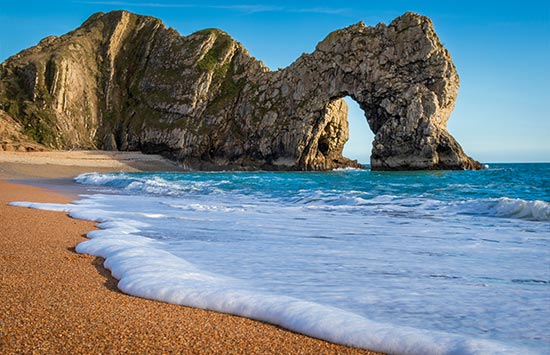 10. Dorset, England
Dorset in southern England is a year-round family resort. Durdle Door, a huge limestone arch framing a lovely bay, is the most well-known sight here. Easter is a unique time in Dorset, with plenty of activities for the whole family to enjoy. Dorset is part of the Jurassic Coast, and seeing the Dinosaur Adventure Live show at the Weymouth Pavilion could be a once-in-a-lifetime experience. Children can also enjoy the spectacular Wizard of Oz Easter Pantomime, which brings the popular fairy story to life and includes a lot of audience participation. You should also not skip Lyme Regis. At the Easter Bonnet Parade, marvel at the magnificent designs as parade goers show their stuff.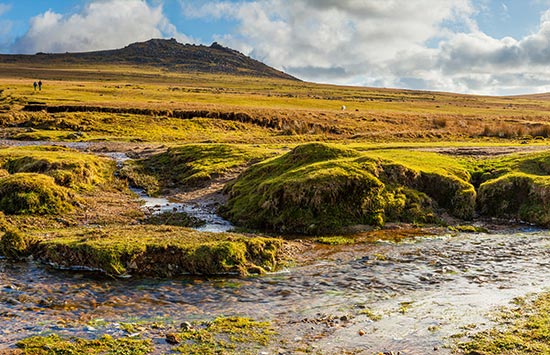 11. Bodmin, England
The Cornish coast is very popular for a seaside vacation. The interior village of Bodwin, on the other hand, has a plethora of fascinating possibilities for your Easter trip. The views from Bodmin Moor are spectacular, and you can explore the old stone circles and interesting landscapes. Lazy stroll through the Lanhydrock Estate, a National Trust location on the outskirts of town, is recommended. The ominous Bodmin Jail, built in the 1700s, conceals a terrible history and possibly some spirits. This year, Bodmin Jail is hosting a spooky Easter egg hunt, complete with hanging folklore, enactments of historical executions and more.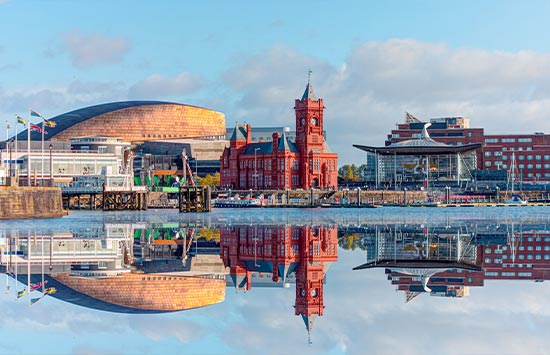 12. Cardiff, Wales
During Easter, Cardiff, the Welsh capital, is a hive of activity, with various Easter-themed activities taking place. Take a tour of Cardiff Castle and participate in egg rolling and egg decorating. Later, take a stroll in Bute Park, which is located behind the castle. Cardiff Bay, which includes the Millennium Centre, the Senedd Building, and the Norwegian Church, is also a must-see. You can also learn about Wales' past by visiting St Fagans, the National Museum of History.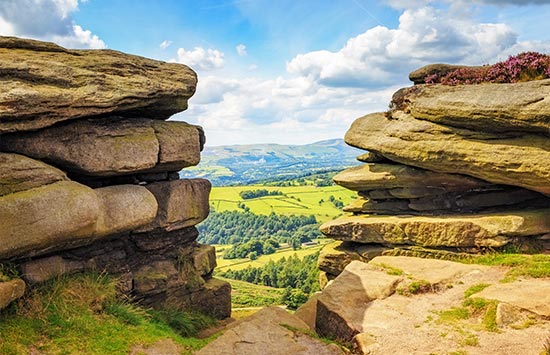 13. Castleton and the Peak District, England
The Peak District, the UK's oldest and most visited national park, comes alive in the spring and makes an ideal Easter getaway for outdoor enthusiasts. Castleton can serve as a base for exploring the area's subterranean show caverns, which include Speedwell Cavern, Devil's Arse, and Treak Cliff Cavern. Hike up to some of the most famous vistas in the area, including Mam Tor, Lose Hill, and Winnats Pass. Alternatively, for panoramic vistas, take a cable car journey to the Heights of Abraham at Matlock Bath. While exploring the Peak Wildlife Park, you can come across some lemurs, wallabies, or penguins.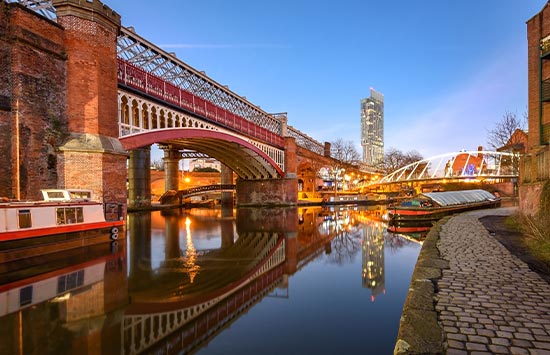 14. Manchester, England
Manchester, in northwest England, is recognised as the home of the European Industrial Revolution, and the Easter holiday is great for exploring all that the city has to offer. Take a stroll along Castlefield's canals or head to the Northern Quarter for the hippest eateries and unique street art. You can also take your children to Reddish Vale Farm for an Easter Egg Hunt. Exploring the Whitworth Art Gallery or the Museum of Science and Industry are two other intriguing possibilities.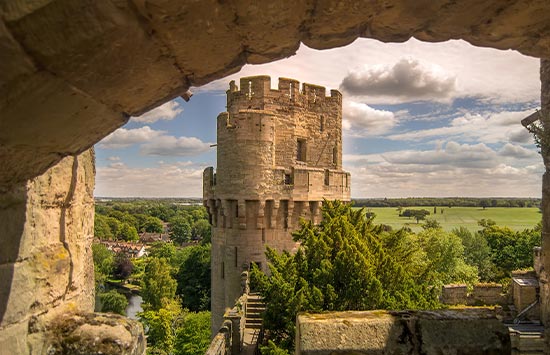 15. Warwick, England
If you've ever wanted to see one of England's most beautiful castles, Warwickshire is the place to go. Lovely national parks, awe-inspiring forests and attractive rolling hills make up its countryside and scenery. Family-friendly Easter activities are available at the British Motor Museum from April 9-24. Over Easter weekend, pick up an Easter basket from the Family Station and explore the Museum in search of hidden Easter eggs. Upon returning to the Family Station with six different coloured eggs, you will receive your prize. If you've got the time, swing by Stratford-upon-Avon to check out Shakespeare's hometown.