Liverpool Car Hire
Find the best deals in Liverpool
With a massive choice from the biggest brands, Enjoy the best way to find the best prices for car hire in Liverpool.
Huge choice of cars to suit every budget
Save up to 70% compared to buying on the day
10 years experience in car hire
Compare car hire in Liverpool
Locals are called 'Liverpudlians' or more commonly, 'Scousers'.
Perhaps most famous worldwide for football and The Beatles, Liverpool was also important historically as a shipyard and industrial powerhouse. It remains world-famous for culture and architecture – for example, in the UK only London has more national museums, art galleries, and listed buildings and parks than Liverpool.
Home to the Grand National (considered the UK's toughest horse race) at Aintree, and local teams Liverpool FC and Everton FC, the city has long attracted sports fans from all corners of the globe.
In the 19th Century it was a major port of departure for English and Irish emigrants to America, and Liverpool was the port of registration for the RMS Titanic and SS Lusitania liners.
Several areas of the city centre were given World Heritage Site status in 2004, the city celebrated its 800th birthday in 2007, and in 2008 was named the European Capital of Culture.
Things to do in Liverpool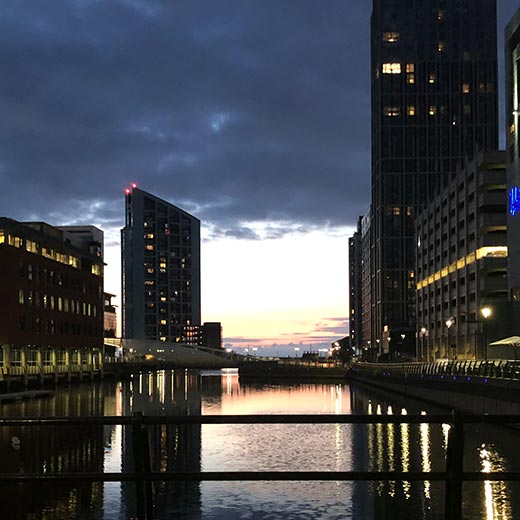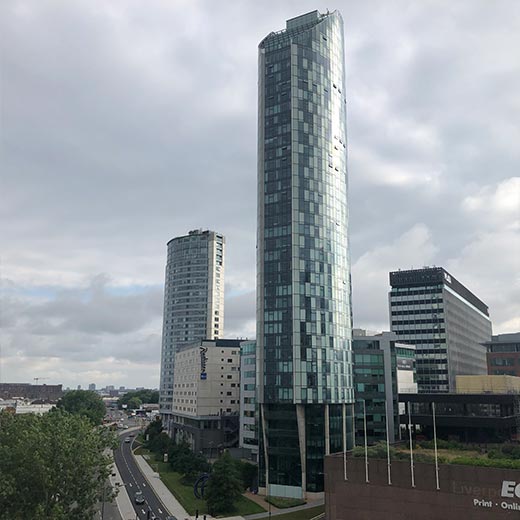 Liverpool is a port city on the Mersey River in north-west England, UK, with a population of almost half a million people (or 2.4 million in the greater metropolitan area). There really is a lot to see and do in the city and its surrounding area, so hiring an affordable car in Liverpool and hitting the road is an excellent idea.
A few fascinating facts about this fantastic city:
The city's musicians have produced a total of 56 #1 singles, more than any other city in the world.
Liverpool has undergone significant refurbishment over the years. The city centre has been transformed by LiverpoolOne, the largest shopping development in Europe.
The city is divided into about 8 'quarters', or neighbourhoods. Each has its own distinctive feel, from the Bohemian, hip Ropewalks and Hope Quarters, to the more professional Liverpool Business District, or The Docks on Liverpool's stunning waterfront.
Merseyside Maritime Museum tells the centuries-old story of Liverpool's dock and its relationship with Liverpudlians over the years. The RMS Titanic and the SS Lusitania were both registered in Liverpool, which had a vital role in the British Empire's global maritime control because of its shipbuilding, especially in the 1800s. The city's historical prominence as a trading hub long attracted migrants from Wales, Ireland, and even Norway, and many emigrants to America left via Liverpool.
You always drive on the left in Liverpool, as you do throughout the UK. The speed limit on motorways is 112km/h, it's 96km/h on A roads, 48 km/h in many built-up areas and 32km in very built-up city centre areas and near schools, houses and shops.
Things to do in Liverpool
As proud as Liverpudlians are of their contribution to football and music, they'll also remind you that there's much more to the city.
As you'd expect from a European City of Culture, cultural activities cater to all ages and tastes – from priceless art to pulsating nightclubs, and a wealth of food and shopping opportunities to mediaeval cathedral, you'll struggle to squeeze it all in your itinerary.
With that in mind, here are some of the best things to do in Liverpool:
The Beatles Story is a hugely popular interactive tour in a permanent exhibition at the Brittania Vaults, Albert Docks. Follow The Fab Four from Hamburg to the world!
Also on the Albert Docks is Tate Liverpool, the largest modern art gallery outside London (where the Tate London, the original is located). It's an absolute must for culture vultures visiting Liverpool.
Liverpool Cathedral is the UK's largest Anglican cathedrals, boasting the world's heaviest peal of bells and the largest organ in Britain. Climb up the tower for stunning panoramic views.
Paul McCartney's childhood home on 20 Forthlin Road is maintained by the National Trust which is the authorised ticket vendor: be sure to have your tickets when you arrive on site! John Lennon's childhood home is in the Woolton area, called 'Mendips' by locals.
The Pier Head open space is a part of the Liverpool Maritime Mercantile City UNESCO World Heritage Site. Ferries across the Mersey River have operated here for 800 years, and you can also take a ferry in summer to the Isle of Man from the iconic Pier Head. It's a great starting point for wandering around this historic area.
The Cavern Quarter is home to the Cavern Club on Matthew Street, where the Beatles first made their mark. As well as The Cavern Club you can also visit the Magical Beatles Museum, the Cavern Pub, and the world's only Beatles-inspired (and Grade II-listed) hotel, the Hard Days Night Hotel. The closest parking areas are the Corn Exchange Car Park on Moor Street, the Q-Park Dale Street or the Moorfields NCP car park on Vernon St.
The Waterfront Quarter is a World Heritage Site, and it is best explored via a 50-minute River Explorer cruise. There are so many attractions here: get off at the Seacombe Ferry Terminal to visit the famous Spaceport, or at the Woodside Ferry Terminal to experience the U-boat story. Here you'll also find the interactive museum The Beatles Story, The Museum of Liverpool, Merseyside Maritime Museum and of course the Tate Liverpool.
Chinatown reflects the historical and current ethnic diversity of Liverpool. The Chinese Arch stands at 13.5 metres tall and is the highest Chinese arch outside mainland China. It was shipped piece-by-piece from, Shanghai, Liverpool's Twinned City, in 2000.
The Ropewalks area got its name from the rope-making which furbished the city's ships in the 1800s. Now it is a cultural hub of galleries, restaurants and bars, nightlife and independent shops. One of the area's most bustling streets is Bold Street. Full of independent shops and coffee houses, street art, and much more, it is also home to FACT, the UK's leading film and new media gallery. There are nearby car parks on Seel St, Hanover St and Parr St.
The Georgian Quarter began as a housing development for wealthy Liverpudlians in 1800. Over the next century, a large number of elegant town houses were built, mainly in the Georgian style (hence the name). Hope St has a cathedral at either end – the Metropolitan Cathedral of Christ the King, or the famous architectural masterpiece, the Anglican Cathedral (the second largest in the world, also known simply as Liverpool Cathedral).
Georges Quarter earned Liverpool its coveted World Heritage Site status in 2004. A must for any culture lover, it's filled with outstanding Victorian architecture like the St. George's Hall, the World Museum, the Walker Art Gallery, and the Central Library, all of which are on William Brown Street and free to enter.
These are just a sample of what's on offer in Liverpool. Honourable mentions should also go to Knowsley Safari Park, the Royal Philharmonic, Formby Point and Chester Zoo. Check your route and parking options, then start your engine for adventure!
Eating out in Liverpool
Liverpool has earned its place as a modern culinary hotspot – you'll never be stuck for choice. There's everything from fine dining to street food, global dishes and local fare.
Modern culinary hotspot
Here are a few Liverpool eateries where you can enjoy a world-class meal:
First up is Spire. A polished 2-floor eatery which is both warm and cosmopolitan cool, Spire specialises in British and European dishes and has won many awards. It's also just a short walk from Penny Lane!
Next is Restaurant 60, voted 'Best Merseyside Restaurant of the Year' no less than four times. Its seafood menu is popular, as is the Deep-Fried Jam Sandwich with Carnation Milk Ice Cream! It's located in a lovely town house in the Georgian Quarter.
Brasco Lounge is a café-bar located at the Albert Docks, just opposite the Museum of Liverpool and overlooking the river. It's the perfect place for tapas, although the menu has much more, including full kids', vegan and gluten-free options.
Shiraz is actually two Middle Eastern restaurants serving breakfast, brunch and dinner. Shiraz Palace has been voted Liverpool's best Happy Hour Cocktails venue as well as being a locally respected restaurant. Meanwhile, Shiraz BBQ is the older of the two eateries and has also won several awards. It serves a range of hot and cold Meze, charcoal-fired kebabs and grilled dishes, pizzas, seafood, fresh salads, and many vegetarian choices. The portions in Shiraz are huge, so you can eat here and be full for the rest of the day.
If you're craving noodles, sushi, or almost any other type of Japanese food, head to Sapporo Teppanyaki Restaurant. On Duke St. just North of Chinatown, the dishes here are prepared with expert flair and theatrical passion designed to entertain diners as well as satisfy hunger. Try a tasting menu served in the Japanese fashion – delicious.
Don't miss Camp & Furnace in the Baltic Triangle. Here you'll find open log fires, vintage caravans, bare bulb lighting, and street food. Ranked second in The Times' 20 Coolest Restaurants in Britain, it's a place that you'll want to include on your itinerary. And parking at LiverpoolOne is just a 15-minute walk!
Car Hire at Liverpool John Lennon International Airport
Liverpool John Lennon Airport is one of the oldest in the UK, founded in 1933. It's seven miles (12 km) to the Southeast of the city centre, next to the River Mersey.
Car hire at Liverpool John Lennon Airport is provided by our partners Avis, Enterprise, Europcar, and Hertz, and in the city centre by Green Motion Car and Van Rental and Keddy by Europcar. Vehicles are typically available in one of the following categories: small cars, compact cars, medium/intermediate cars, large cars, estate cars, premium cars, people carriers, and SUVs.
Whether you're heading to the Merseyside country or navigating LiverpoolOne on a retail therapy spree, there are plenty of vehicles and packages to choose from with Enjoy Travel.
Car hire packages at Liverpool John Lennon Airport typically include features like theft protection, 24-hour roadside assistance and free cancellation up to 48 hours prior to the start of the agreed rental. There are often special offers too, giving you options such as a fixed mileage amount, one-way discounts and attractive daily and weekly rates.
Your ideal car hire vehicle will depend on requirements like cost, the size of your party and your itinerary – for instance, a smaller vehicle suits a couple who want to scoot around the city easily, but a larger group with grandparents and small children might be better off in a spacious people carrier. Sometimes a savvy choice choice can fulfil urban and rural requirements – for instance, a Ford Focus is considered a compact car although it seats five people comfortably.
Top Tips when hiring a car in Liverpool
● A great number of our user encountered rental cars in Liverpool for less than £31 per day, which is considered a very cheap car hire deal in the city.
● Booking your rental car in Liverpool in advance even if it's by 1 day before your trip will ensure you get the best car hire deals.
● Renting your hire car in Liverpool city centre or in any location away from the Airport is overall cheaper than on-airport locations on average.
● The most popular car rental models in Liverpool are Mini rental cars and other compact vehicle models. They're also cheaper than other car types compared to other cities.
● If you're going for a Liverpool car hire you should prepare sufficiently. That includes becoming familiar with important locations such as Liverpool Airport, the Lake District and of course make sure you have a valid driving license and your itinerary figured out.
● If you would like to get your Liverpool car hire as soon as you step foot in the Airport, the car rental centre in the terminal is easily accessible. There you'll find several big car hire agencies such as Enterprise rent a car.
● It is recommended during your stay in Liverpool to also explore the surrounding places of interest such as North Wales, Albert Dock, Manchester and more. Maybe a day trip wont be enough but road trips are very popular in this region, especially if you have your own Liverpool car hire. This is because many of the locations are hard to reach by public transport.
● If you're traveling in a big group it's recommended to go for a van hire as cost the same as economy cars in the long run if you're more than 5. If you're traveling alone the premium vehicles are also great.
Got a Question? Chat with our UK support team
Online chat help is open 08:30am to 17:00 weekdays. Email: [email protected]
FAQs about car hire in Liverpool
Most frequently asked questions about hiring a car in Liverpool
Depending on your selected company and model, car rental costs in Liverpool vary as they do everywhere. As a general guide, a small to medium car can typically be rented for £11-20 per day at the time of writing, going all the way to over £100 per day for a large nine-seater minivan.
Economy car hire in Liverpool usually costs from around £11-12 per day for mini/compact cars like the Ford Focus or Toyota Aygo. If you're splitting the cost of car hire with others in your group, an estate car like a Volvo V60 or Volkswagen Passat Variant costs £22-26 per day, which could mean a very reasonable price per person. Shop around for the best deals but car rental comparison websites like Enjoy Travel are your best bet.
The minimum age for renting a car in the UK is 21 years old, but this can vary by company so be sure to confirm. Furthermore, age limit restrictions can be stricter for vans, people carriers and luxury models.
Some car hire firms may apply additional charges for renting a car in Liverpool – for drivers between the ages of 21 and 25 for example, or for those who require some sort of adjusted package due to specific requirements. For example, excess-free packages are available from most major car hire companies. All Enjoy Travel partners are thoroughly reputable and rated, so should clarify any extra charges immediately. If no extra charges are obvious, but you're still unsure and are wary of contractual small print, ask the customer representative to explain clearly, and take as much time as you need in order to make sure that you fully understand all parts of the rental agreement before you sign up.
Your ideal depends on your party size, schedule, and travel needs – if you're travelling solo or as a couple, a small car like a Vauxhall Corsa can be ideal for city centre parking and buzzing around town. But if you plan to take a larger group off exploring the beautiful Merseyside countryside, perhaps a seven-seater vehicle like a Seat Alhambra is preferable.
Yes – most agreements permit additional drivers, as long as their license is valid and any additional daily fee is paid (in some instances there might not be an extra charge).
Third party liability insurance and collision damage waivers are included in almost all car hire packages in Liverpool, but always clarify this with your rental provider if you're unsure. In the unlikely event you have a serious accident in the UK, please call 999 immediately for emergency services, or 111 for non-emergency medical situations.
You always drive on the left side of the road in Liverpool, as you do elsewhere in the UK.
Like any city, parking in the centre of town can be expensive at peak times. However, there are several car parks in the City Centre and Waterfront areas. The Liverpool roads roads can be congested (like anywhere), so plan your outings around peak times – avoid morning and evening rush-hour traffic and check local traffic news online.
Liverpool is not considered as one of the most expensive cities in the UK. During your trip to Liverpool you'll spend approximately £113 per day.
Liverpool is a big city which makes renting a car to move around and explore the city a smart move if you value your time and convenience.
You can start by seeing the most popular parts of the city such as the Albert Dock, The Cavern, Blue Planet Aquarium and Sefton Park.
The best time to enjoy your trip is from the beginning of summer till October.
For the most inexpensive cars you'll spend £85 for a week, or £12 per day.
Rates for an economy car at Liverpool for a month start at £595, or £19 per day.
The cost ranges between £1.19 and £1.02 for a litre of fuel in Liverpool.
Explore more popular places in the UK