The 50 Best Slices Of Pizza In The World
While we've published the best pizzas in the world before, we wanted to focus on the humble pizza slice. But where are the best pizza slices in the world? The quick snack you can grab on the go that are served in establishments all over the world. The single slice of goodness that brings so much pleasure to us all.
We've the 50 best slices across the globe, and as you would expect, places like New York and Italy feature prominently. Some of the greatest slices are found in unusual places but are well worth traveling for.
A simple slice of dough might seem the same to many people, but in the hands of the artists who make these pizza slices they have turned them into works of art.
Prepare to seriously salivate as you scroll through the 50 best pizza slices in the world…
The Best Pizza Slices In The World 2019, How do these rankings work?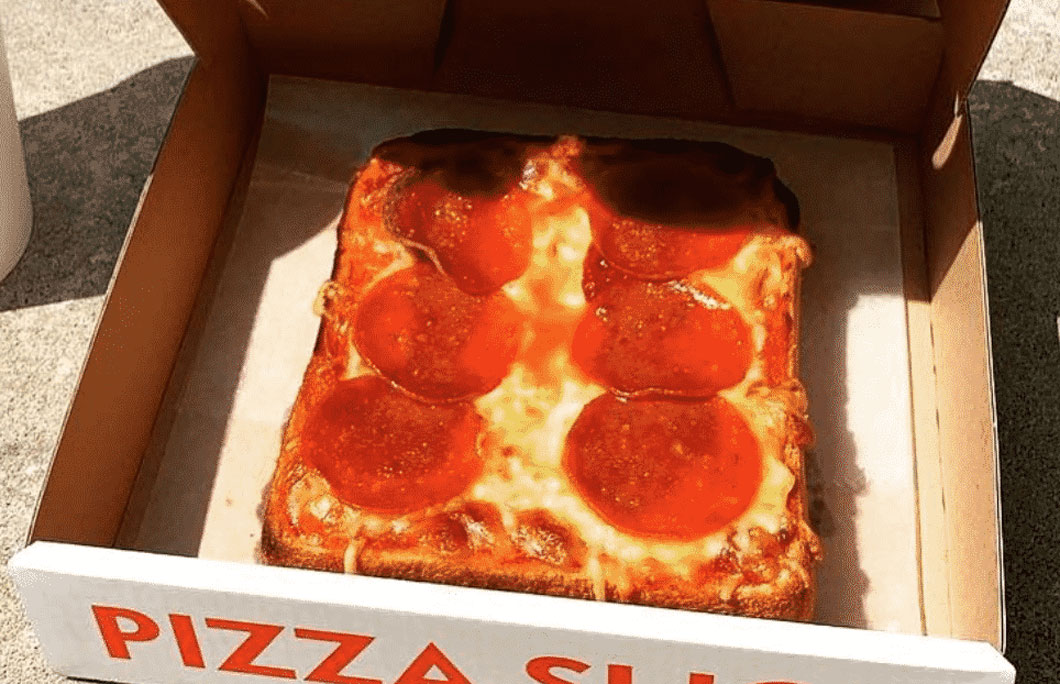 50th. Pizza Slice – Tokyo, Japan
Their square slices come perfectly portioned and are as pretty as anything you'll ever see. Every pizza looks like a work of art and you'll be licking your lips thinking about tucking into them.
A thicker crust that is absolutely loaded with cheese and bursting with flavour.
---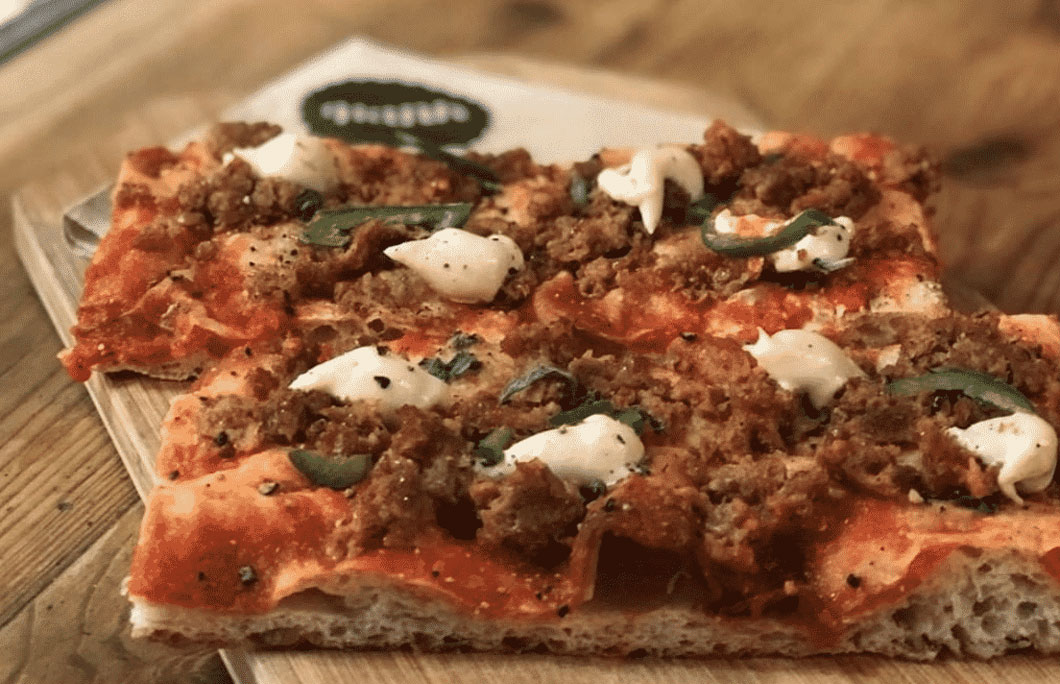 49th. Hank Pizza – Paris, France
Hank Pizza tapped into the vegan movement sweeping the world to create a pizza that only uses plant based foods.
Don't for a second think you are missing out on anything though, because their creative toppings make these pies taste better than anything with meat added. French modern cooking at its very best.
---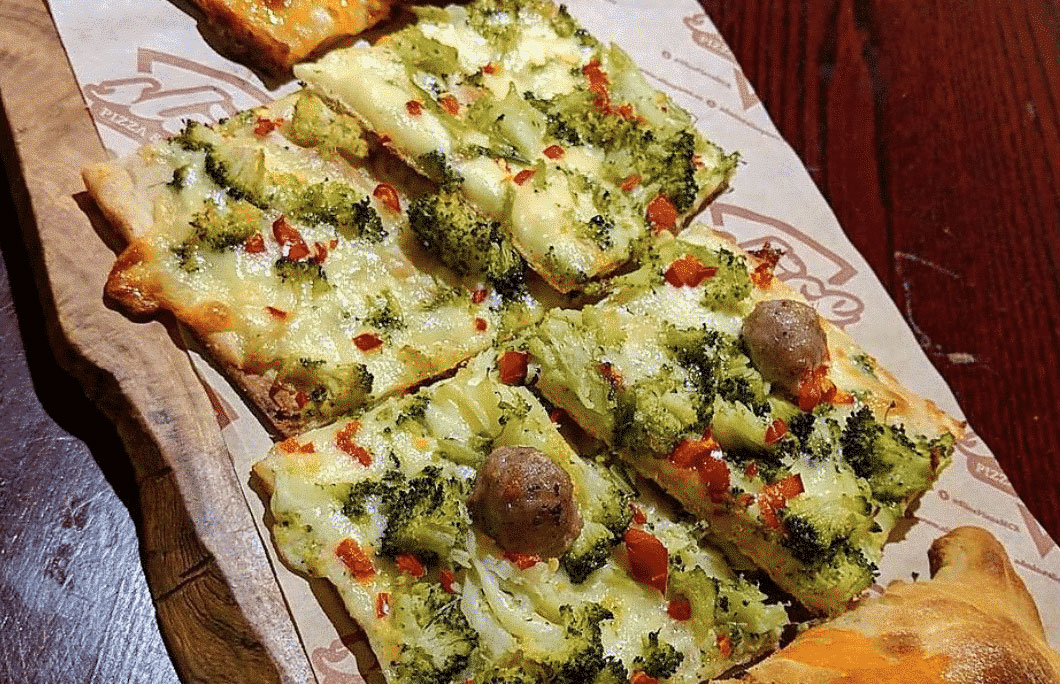 48th. Slice Pizza & Bread Bar – Manchester, England
Slice Pizza was one of the first spots to pop up in the Northern Quarter and add to the vibe of the place. Nothing beats sitting outside here on a sunny day in Manchester with a slice and a couple of beers with pals.
Lots of different and exciting flavours and the beauty is they only take about a minute to heat up before you are stuffing them into your face. Quality Manchester pizza.
---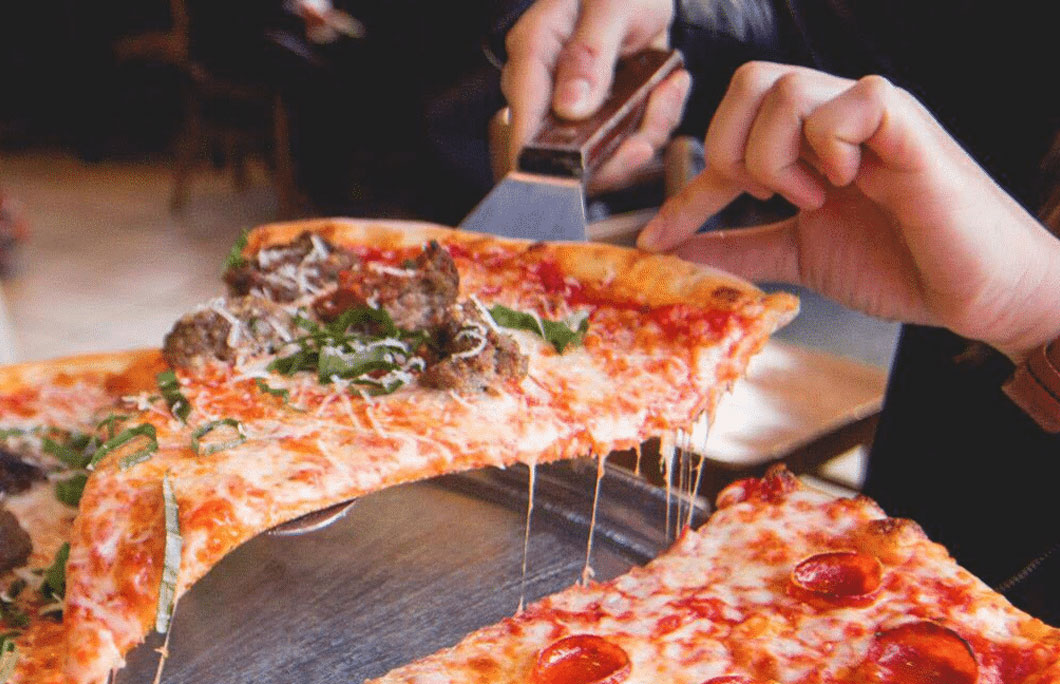 47th. Jimmy's Pizza Cafe – Chicago, USA
Their pizzas have the thinnest base you could imagine, which makes them perfect for folding in half and jamming into your mouth.
The perfect rich tomato sauce combined with loads of cheese make this a treat meal you'll be thinking about for days after eating it. Easily one of the best pizza slices in the world.
---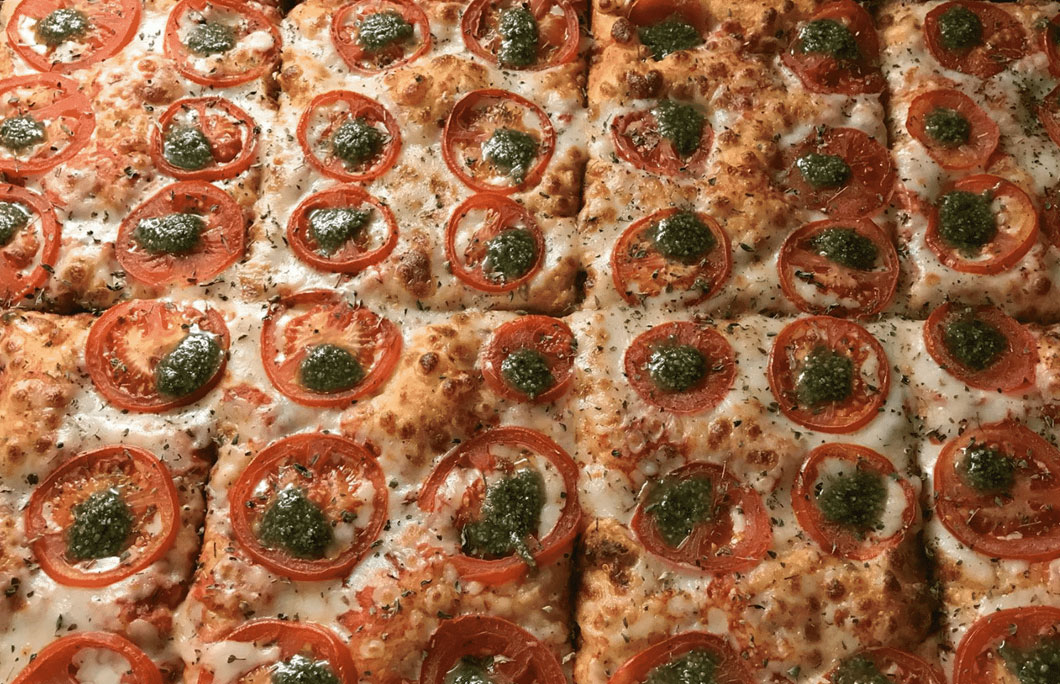 46th. Focacceria Toscana "Pizza al Taglio" – Barcelona, Spain
Not everybody wants to go into a restaurant to have their pizza and sit down in a formal setting. This is the perfect place for those on a budget who want to grab a slice on the go and eat outside, or at home. Thick, doughy, rectangle slices of pizzas with fresh toppings and lots of cheese – what more could you need?
---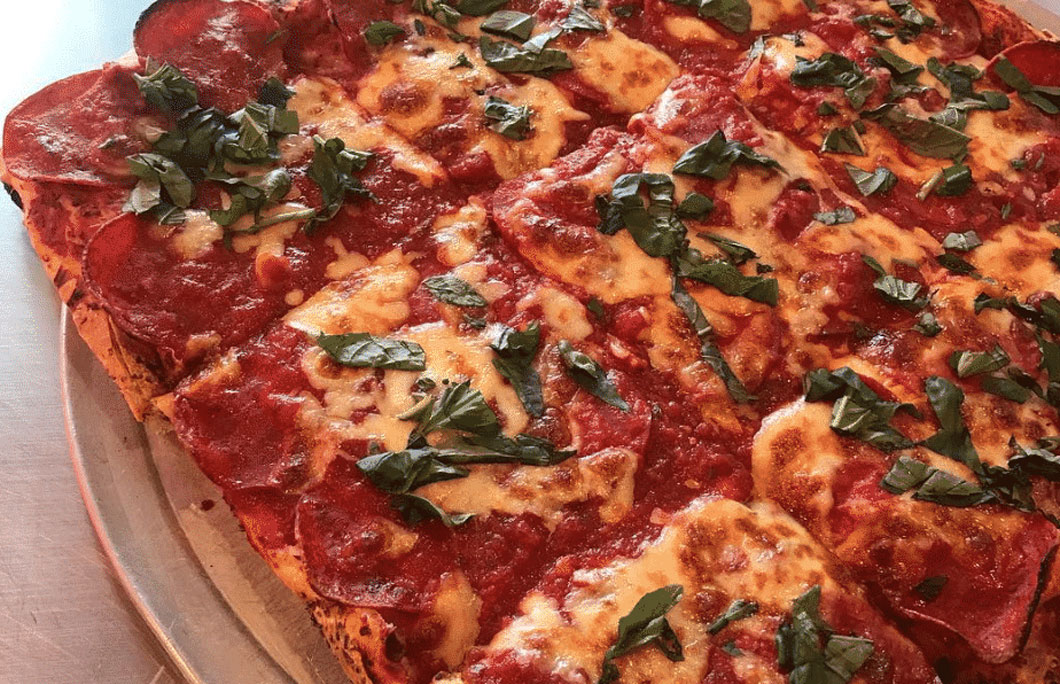 45th. Pizza Place – Jakarta, Indonesia
This is a small pizza store that is absolutely full of character, passion and quality. You can see the pizzas being tossed in front of you, which adds to the experience.
Their pies are very New York in style, with thin bases and huge slices that are so big they cover the entire paper plate. A delicious snack.
---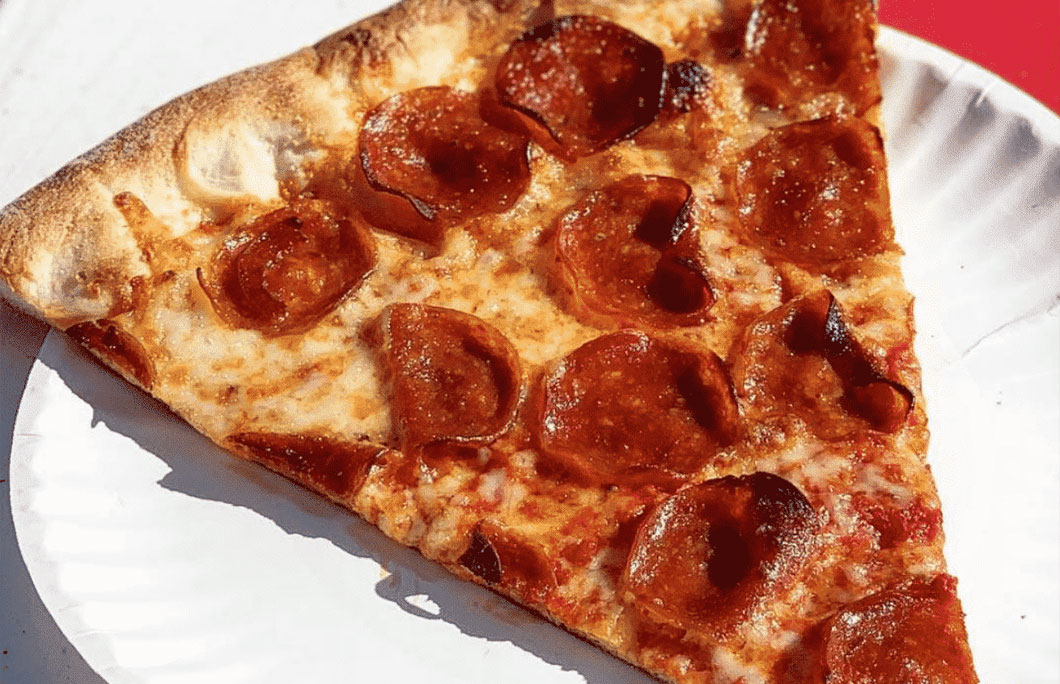 43rd. Home Slice Pizza – Austin, Texas, USA
Home Slice Pizza is our go-to spot for NY style slices and pies in all of Texas. Each pie has top notch ingredients and bakes directly on 2-inch bricks in an old school deck oven.
Fans include Texan chef Tim Love, who goes for their white pizza with ricotta and blanched spinach. "It tastes like the most amazing sauteed spinach you've ever had in your life."
---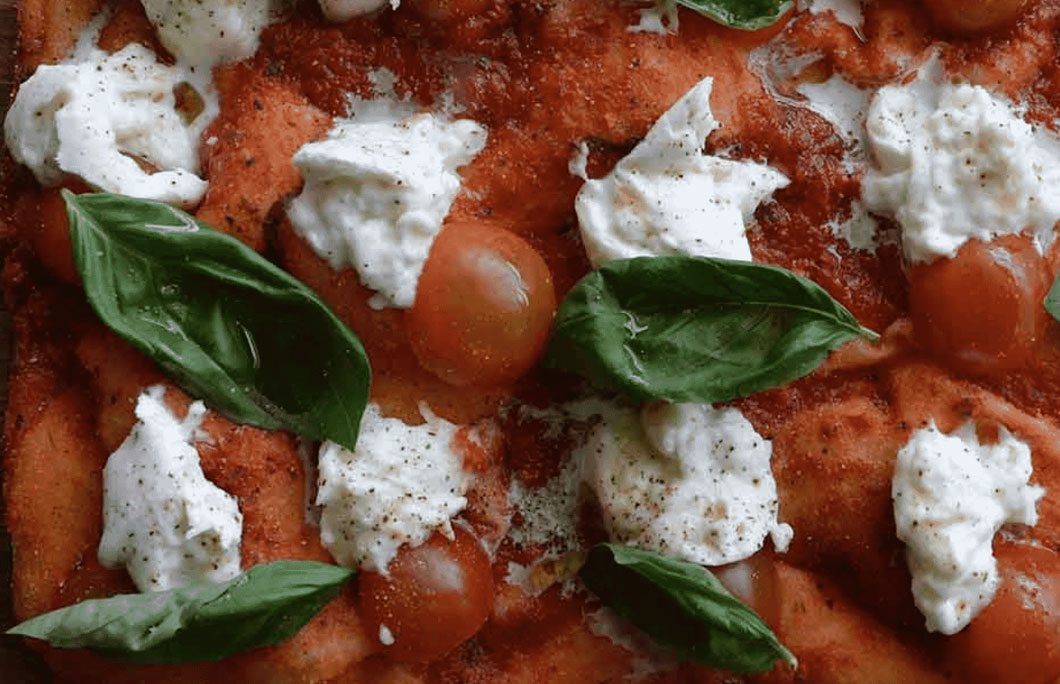 42nd. Sicilia's Pizza Cuts – Riyadh, Saudi Arabia
They make everything from scratch right on the premises and have a constantly changing range of slices. So there's always a new slice to try.
The dough is slightly thicker and the imported toppings are so fresh and delicious that the pizza will literally melt into your mouth.
---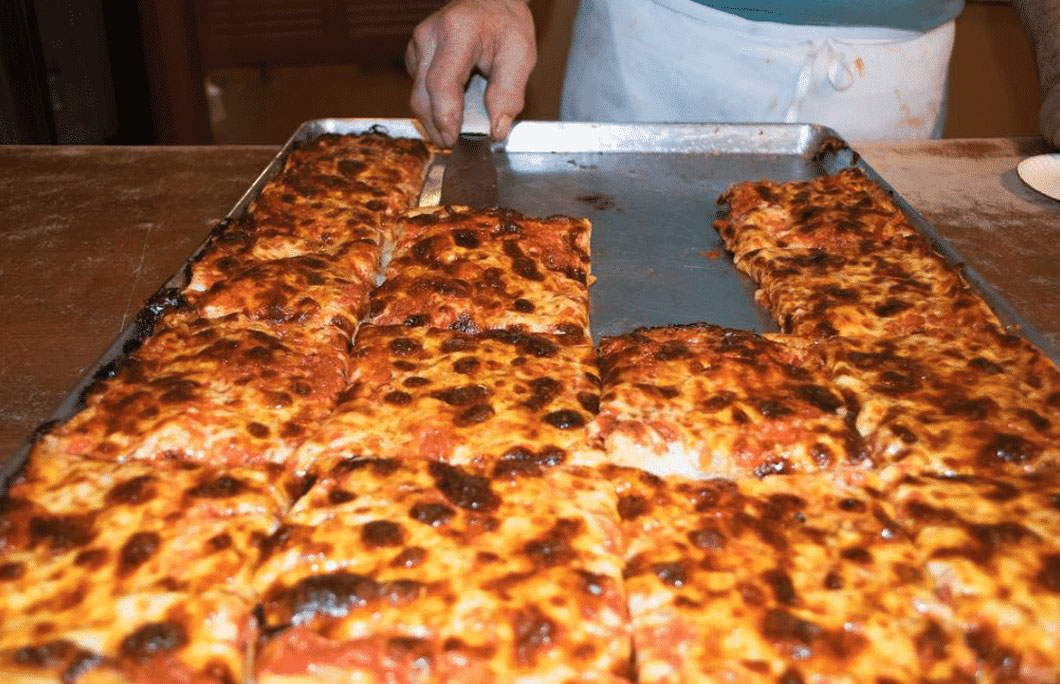 41st. Galleria Umberto – Boston, Massachusetts, USA
They've been making pizza here and keeping customers happy since way back in 1965. Any business that is making pizza for half a century knows exactly what they are doing.
A thick crunchy crust that comes absolutely loaded with cheese and served by some of the friendliest staff you'll ever meet. Not to be missed when in the city.
---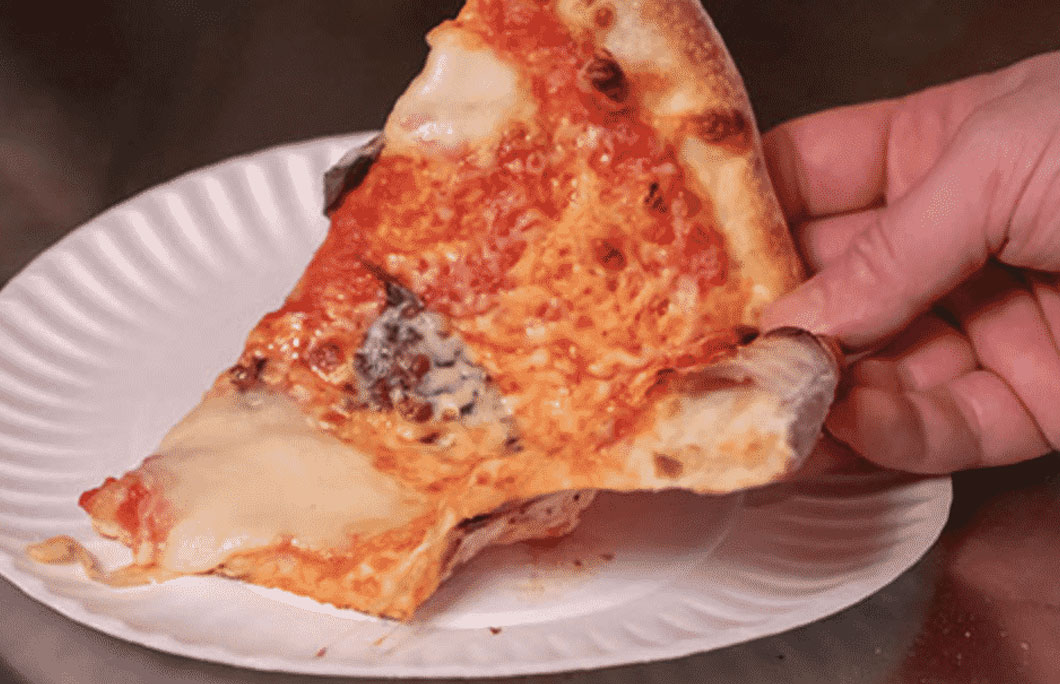 40th. Straight Outta Brooklyn – Vancouver, Canada
They take their inspiration from south of the border and create a classic New York pizza slice that is quite simply divine.
A casual setting with quick service and a pie tat deliver every single time in terms of quality and consistency.
---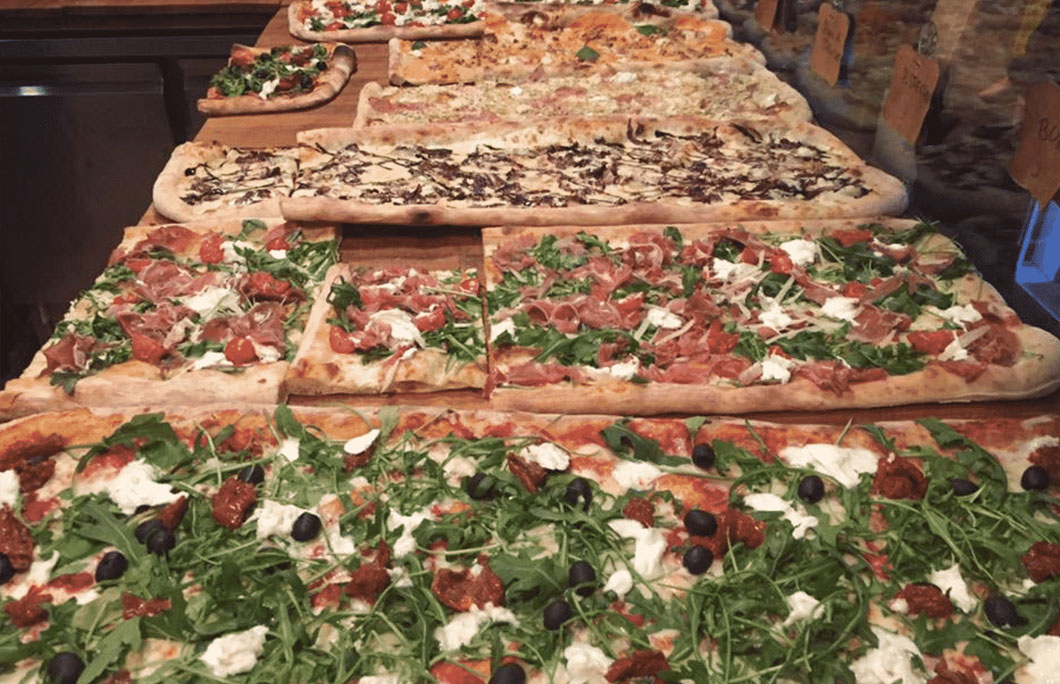 39th. Pazzi X Pizza – Berlin, Germany
The perfect place to stop in and grab a slice either on the way out for a night with friends or after a few beers.
Super fresh toppings, ready in a couple of minutes and perfectly crispy. The ultimate combination for a great pizza slice. One of the best pizza slices in the world, hands down.
---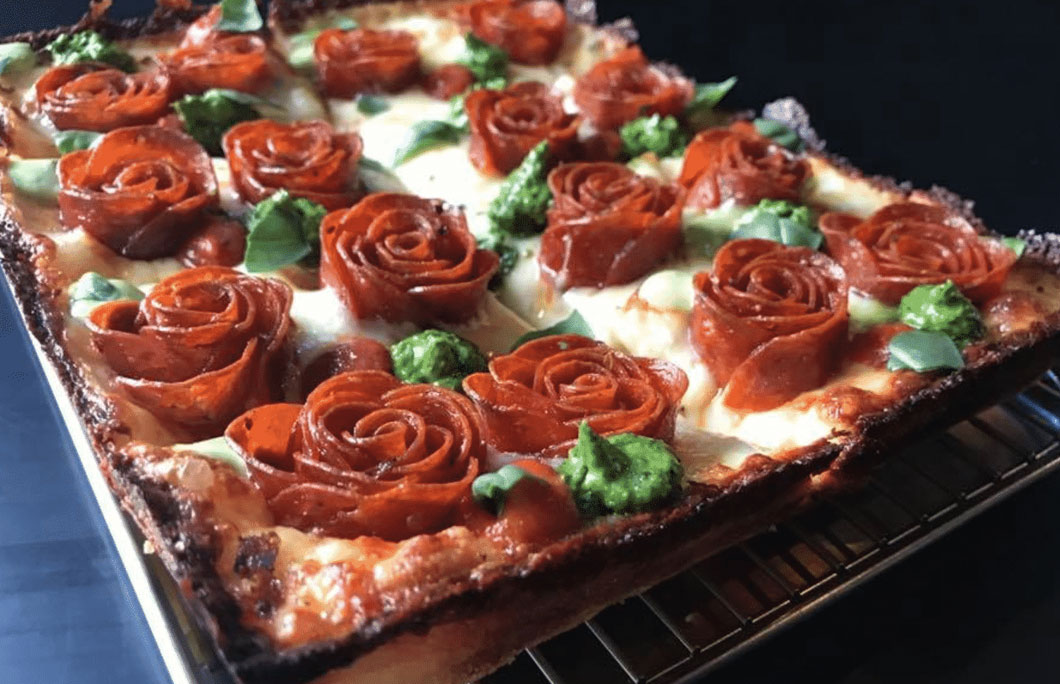 38th. Motor City – Seoul, South Korea
As the name suggests, they serve a Detroit-style pizza slice which is deep dish and utterly unique in its crust. The slices taste absolutely incredible and look just as good.
Every slice looks like a work of art and features generous toppings and huge flavour.
---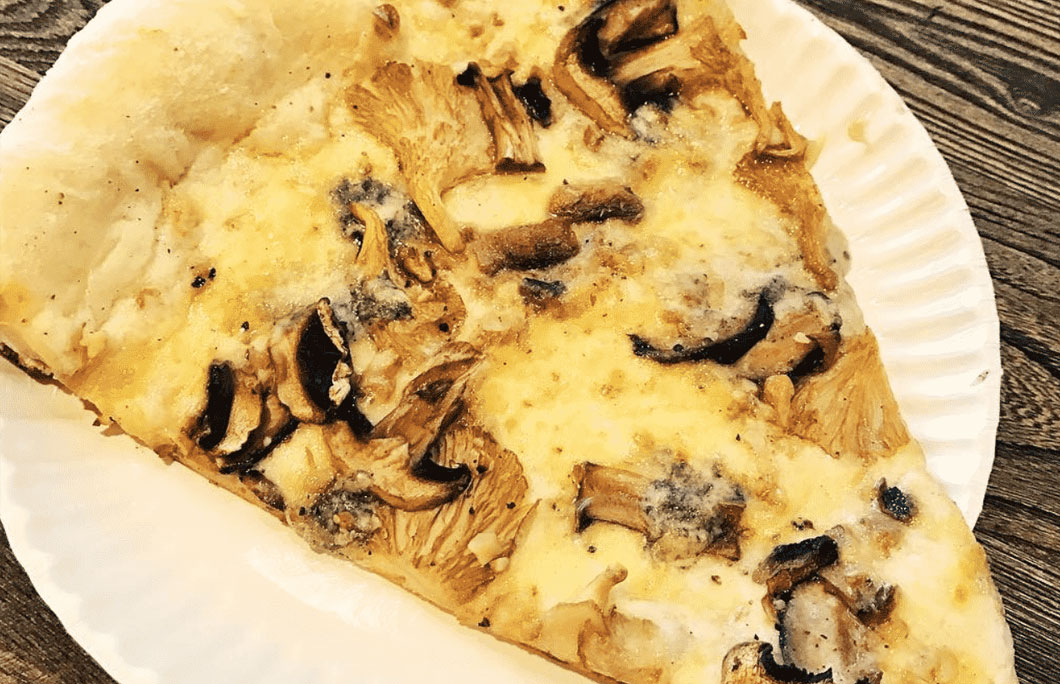 37th. Nolita – Manila, The Philippines
If you're in the mood for a cheesy, greasy slice of NY pizza, then Nolita is the place to go. They serve up 20-inch NY-style pizzas whole and by the slice. Thin crusts and a rich tomato sauce make it simply perfect.
Go for regular cheese or try their tempting spinach and artichoke topping.
---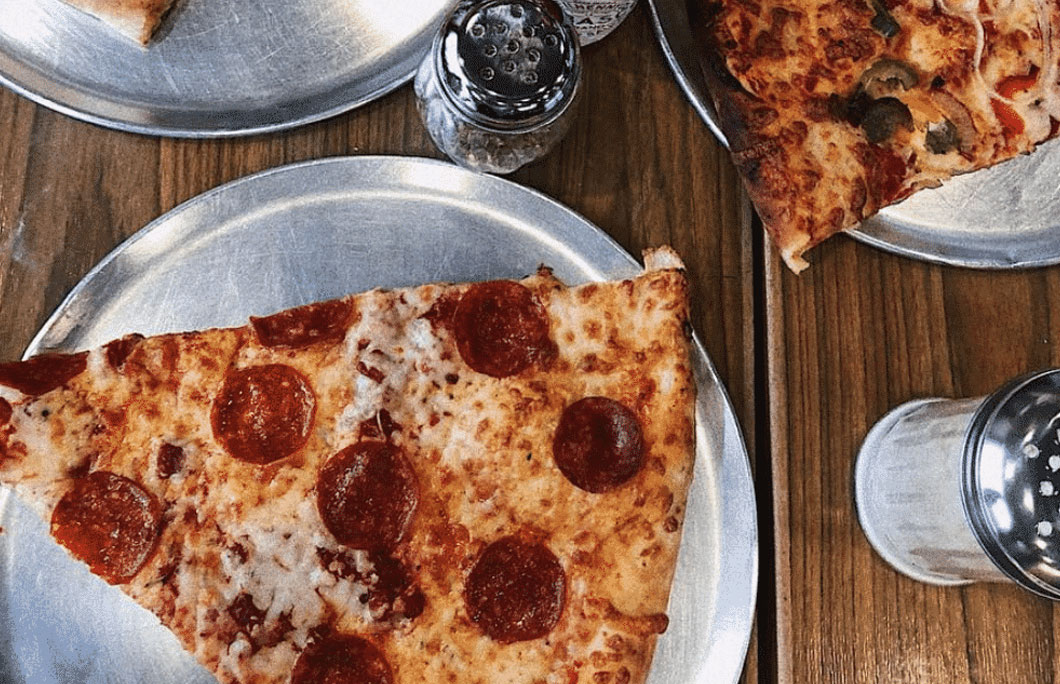 36th. Paisano's Pizzeria – Hong Kong
They say that they serve "Hong Kong's biggest pizza" and although you could order and entire pie, you are better off mixing and matching a few slices. This way you get to try all the tasty toppings.
Thin and crispy and packed with flavour – pizza in this city doesn't really get much better than this.
---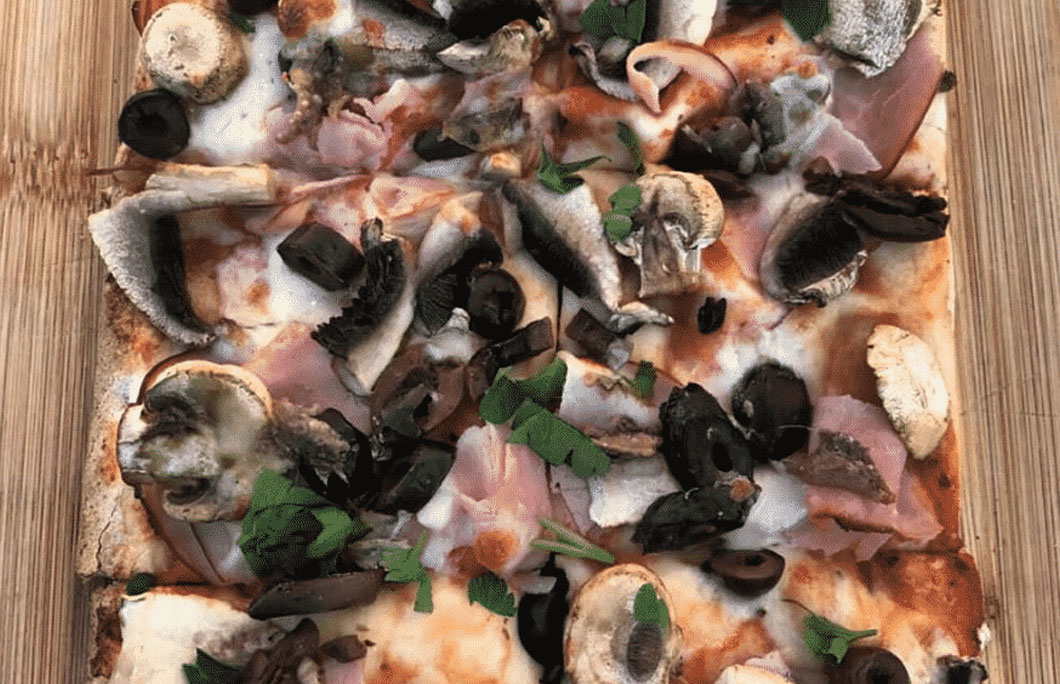 35th. Slice Girls West – Melbourne, Australia
Great pizza, a fantastic selection of cold beers and some of friendliest service in the city. You really couldn't ask for much more than that.
The pizzas are piled high with toppings and made to share, so it is the ideal place to come with friends to mix and match a few different slices.
---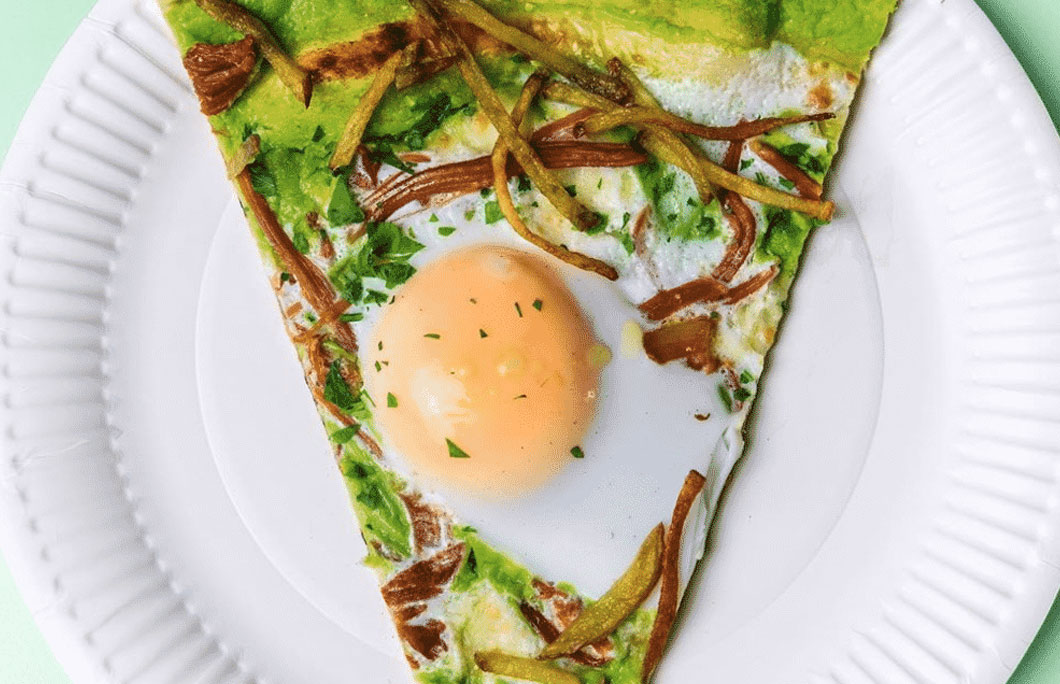 34th. Homeslice – London, England
They do serve whole pizzas but given their variety and quality on offer, getting several slices is the way to go.
You'll struggle to find prettier pizzas and with crispy bases and the best sourced ingredients you will be taken to a whole new level of pizza love. Outstanding and one of the best pizza slices in the world.
---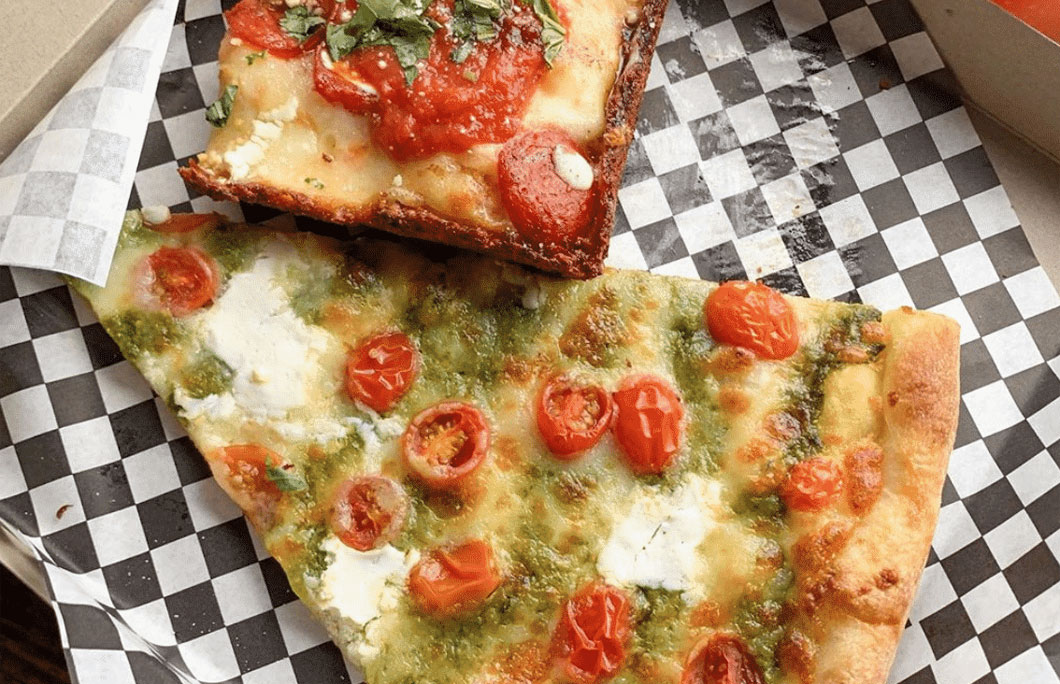 33rd. Town Pizza – Los Angeles, California, USA
They are known for their unique salads and pizzas by the slice by why have a salad when you can have pie that taste this good.
The slices come in several different styles including a deeper pan version or a thin and crispy base both of which are out of this world. The super fresh produce is the key to everything they do.
---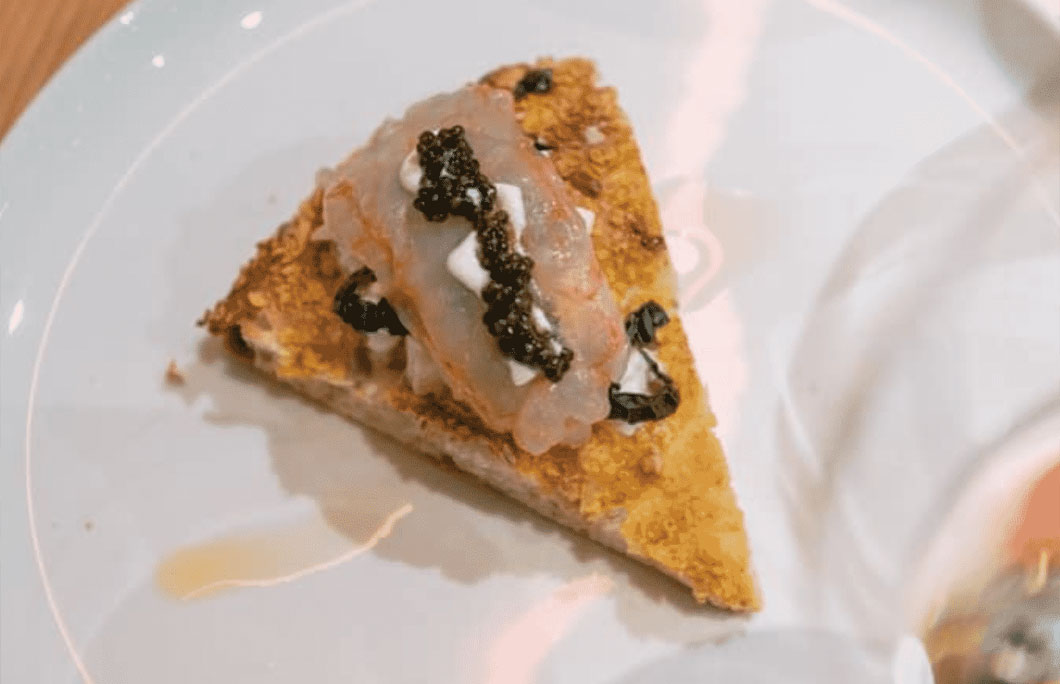 32nd. i Tigli s.r.l. – Verona, Italy
Pizza purists are often horrified at the speciality here being called "pizza" but the fact is that good cooking is about pushing things forward and to new levels.
Their pizzas are small, precise and feature some seriously luxurious toppings like lobster and caviar. Don't knock them until you've tried them, because they are absolutely breathtaking in both taste and texture.
---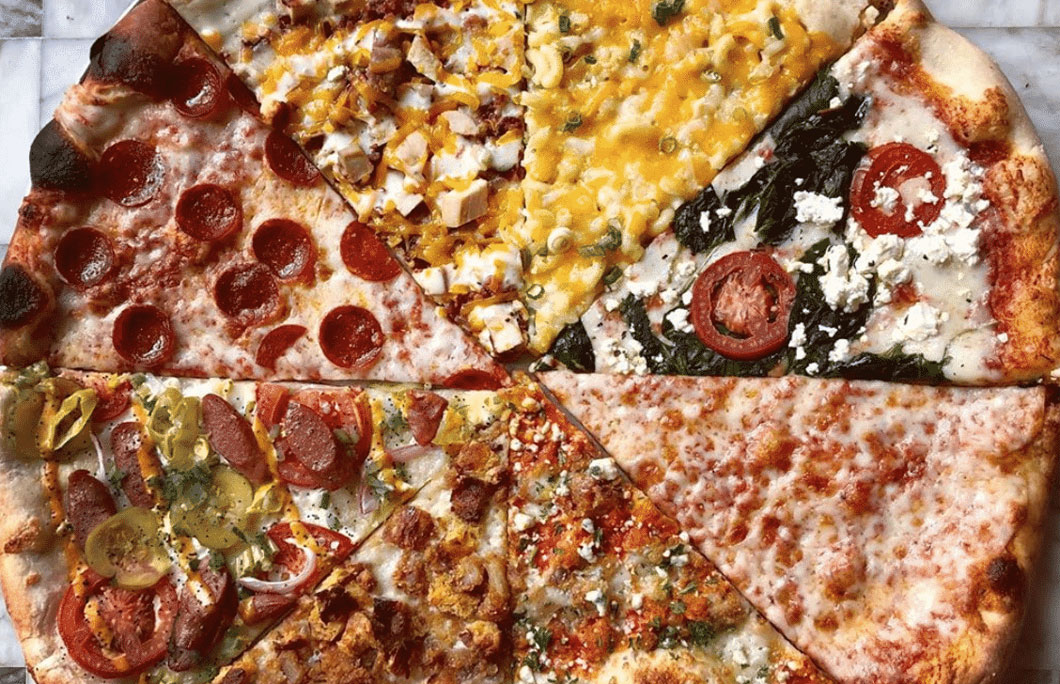 31st. Dimo's Pizza – Chicago, Illinois, USA
To say their pizzas, and indeed their whole menu is imaginative would be a serious understatement. Their toppings and flavour combinations are like nothing you will have ever experience before on a pie.
Perfect crispy bases, ideal portion sizes and great service mean you'll be coming back multiple times.
---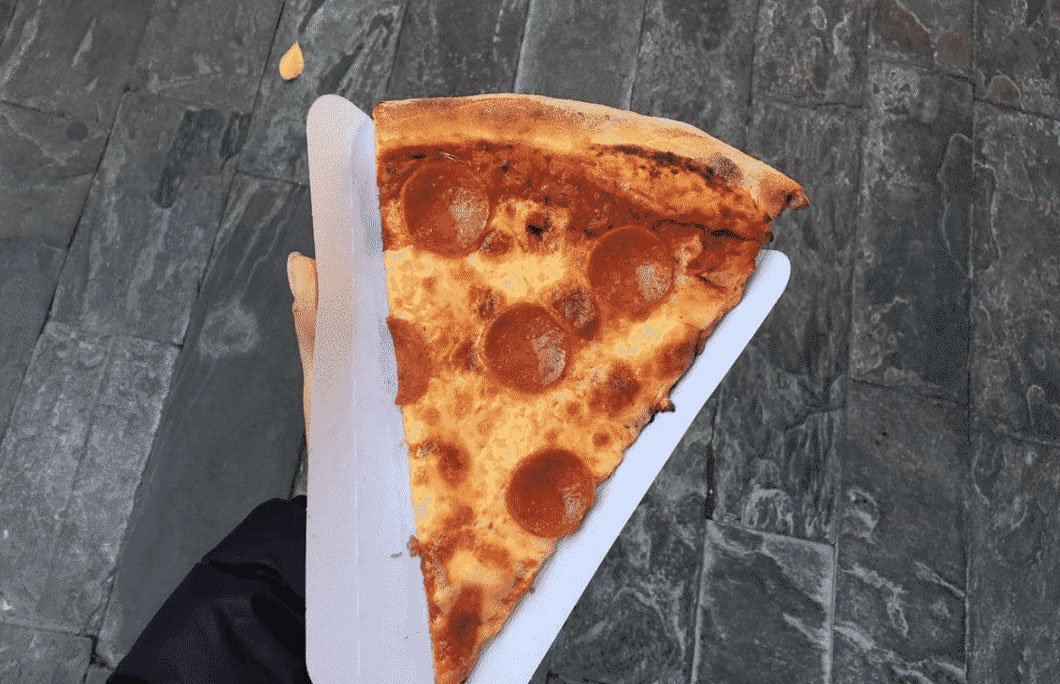 30th. Slice of New York Pizza – Seville, Spain
Think you can't find authentic NYC-style slices in Spain? Think again. This casual pizza joint in Seville is your new go-to. Their perfectly greasy, cheesy slices are like devouring a slice of paradise. Every single time you eat one it just seems to taste better and better.
Easily home to some of the best pizza slices in the world.
---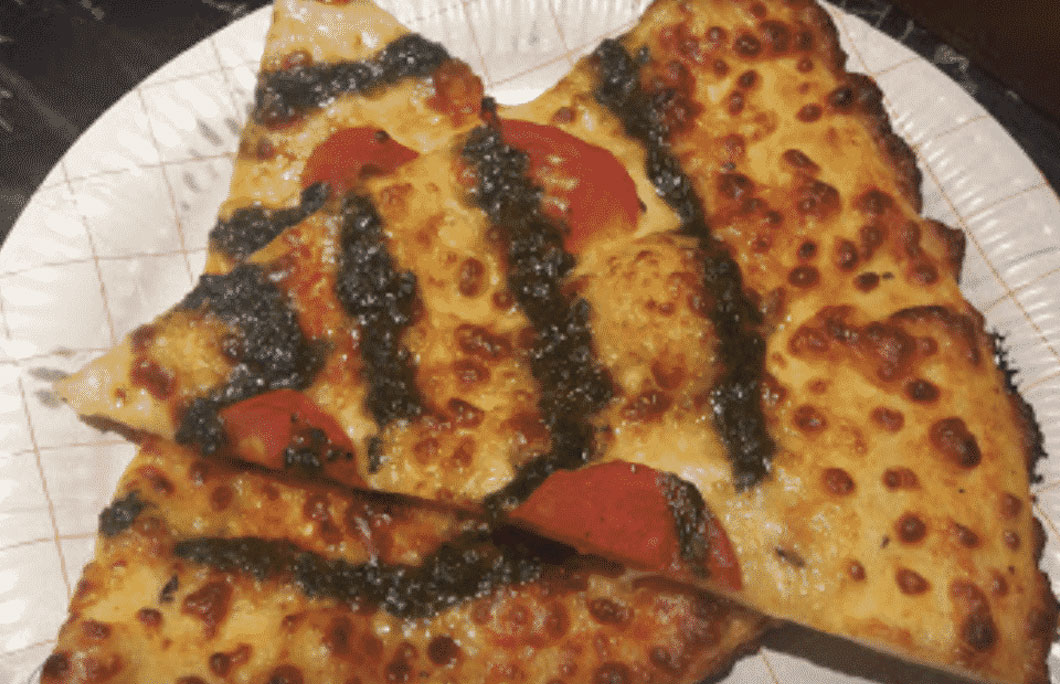 29th. Pizza2Go – Istanbul, Turkey
This huge bustling city has so many great foodie options and pizza is one of them. The slices here are served on paper plates and loaded with cheese, tasty toppings and a range of sauces.
You will be leaving here with a big smile on your face after feasting on one of the best pizza slices in the world.
---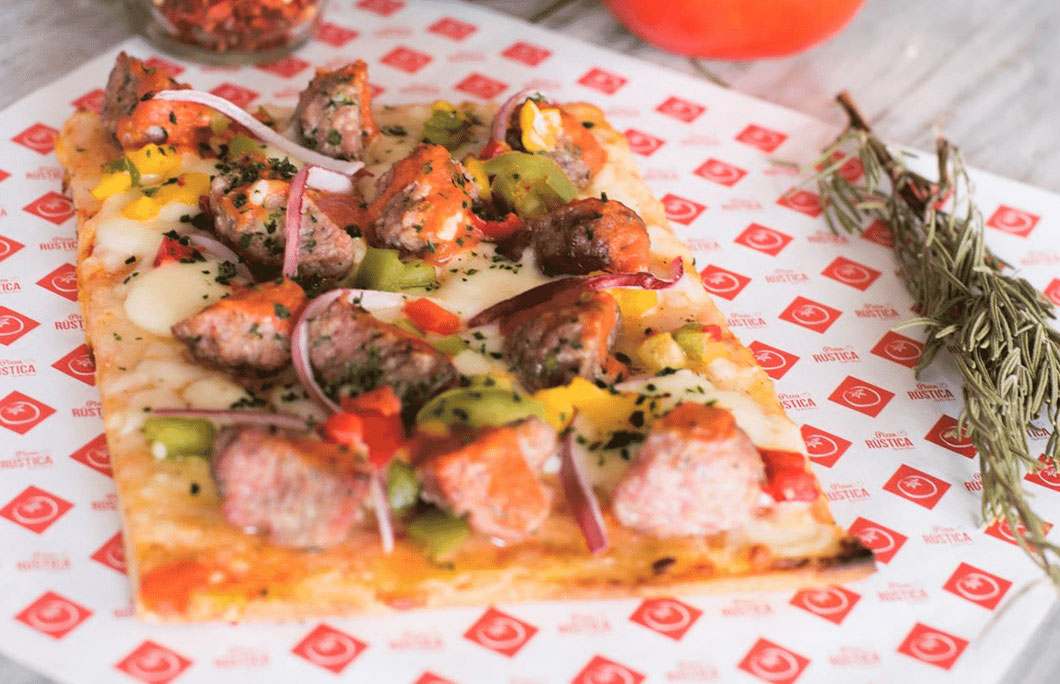 28th. Pizza Rústica – Mexico City, Mexico
The sort of place to come with friends to have a great night out. Their cocktails, comfort food and chicken wings are all superb. The main reason for coming though is without doubt the pizza slices.
They all look beautiful and taste out of this world with some superbly exciting toppings.
---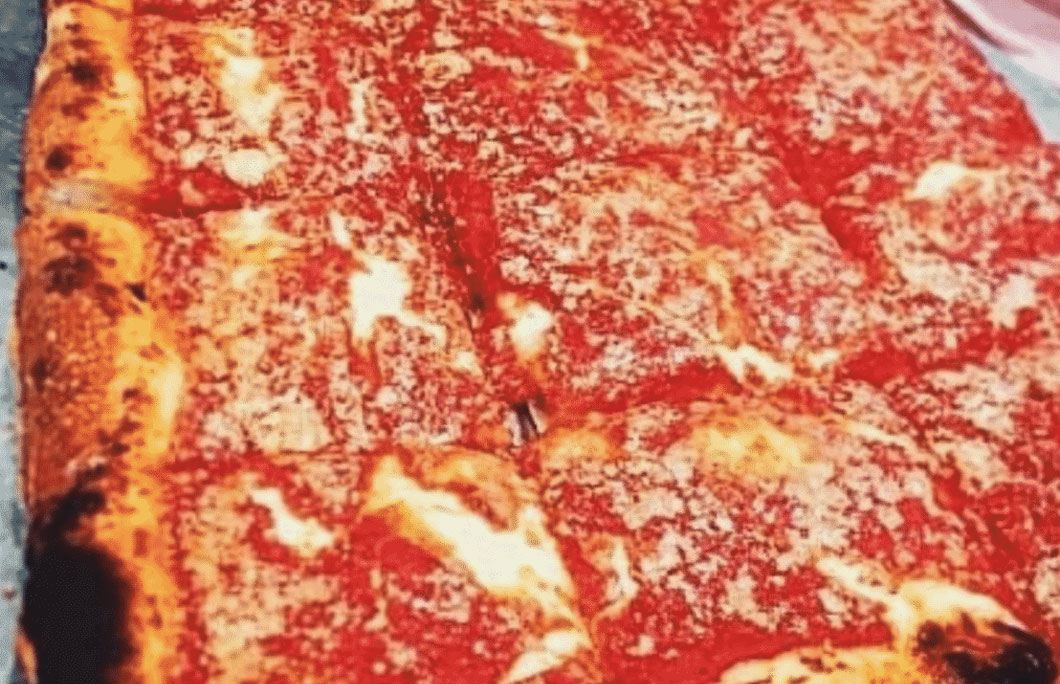 27th. L&B Spumoni Gardens – New York, USA
To say their pizza is the stuff of legend in New York city would be an understatement. People travel from hours away to grab on of their delicious slices.
Thicker than most New York pizza they keep things simple but the attention to detail and consistency is world class.
---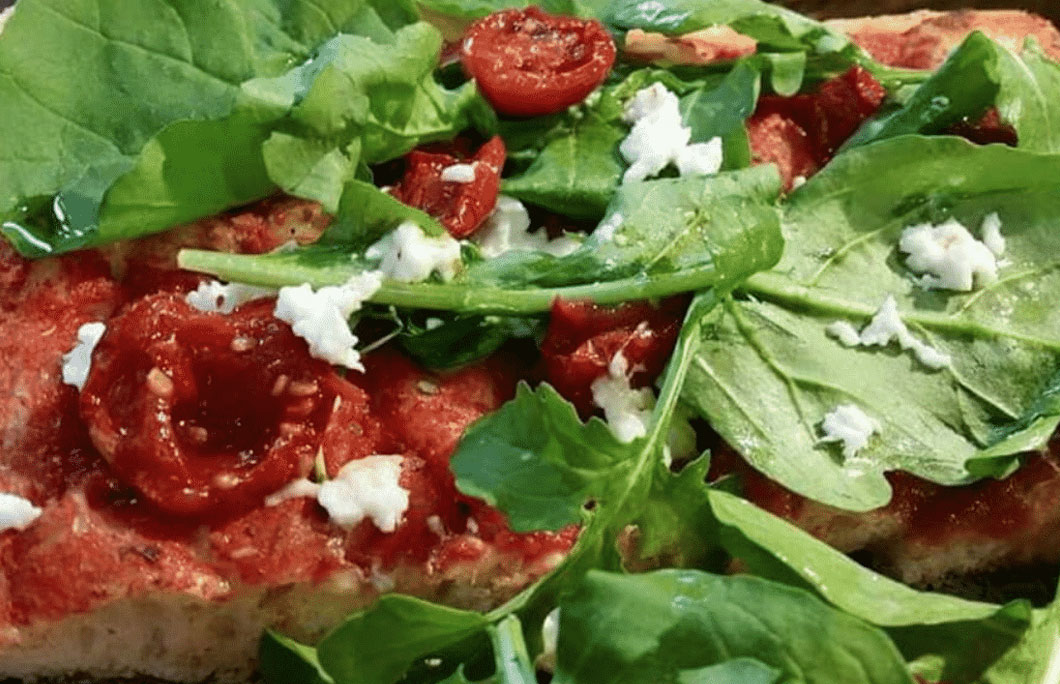 26th. Amici di Ponte Vecchio – Florence, Italy
This great Italian city has an abundance of amazing foodie options but not stopping in here for a pizza slice would be a travesty.
Superb dough, but the toppings and their freshness if what brings the whole thing alive. There is no doubt you'll be having at least one more slice after you first taste it.
---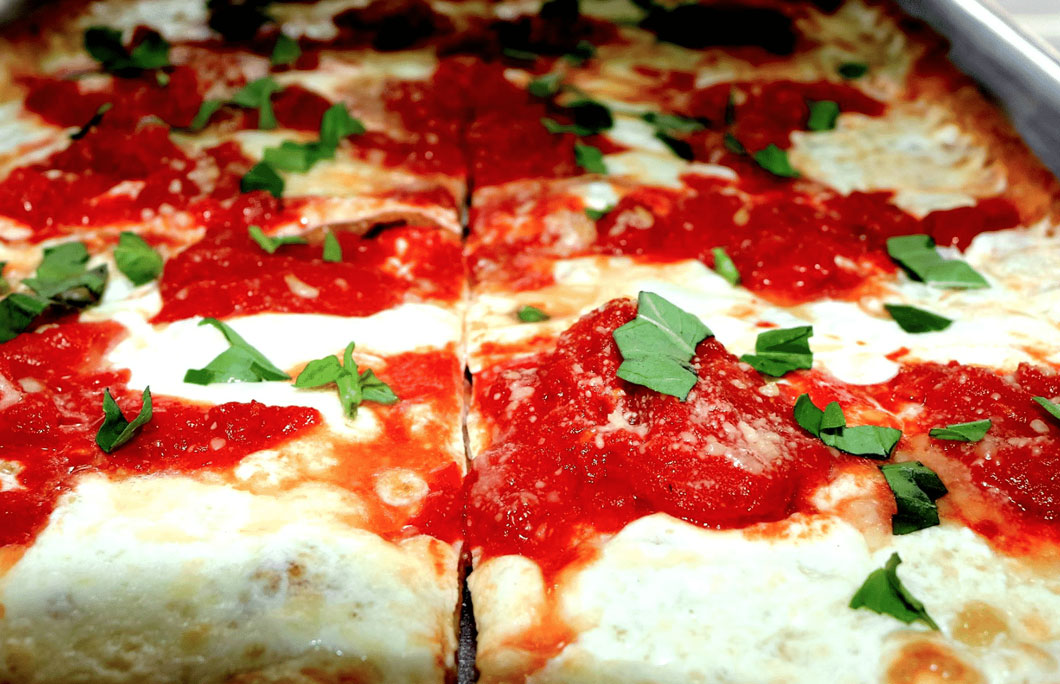 25th. Kiss My Slice – New York, USA
With so much competition in New York for pizza slices it can be hard to know where to turn to. Whatever you do when here make sure this is a spot you visit.
Their thin crust is made using only the very freshest of ingredients and their tomato sauce and cheese combo is measured to absolute perfection.
---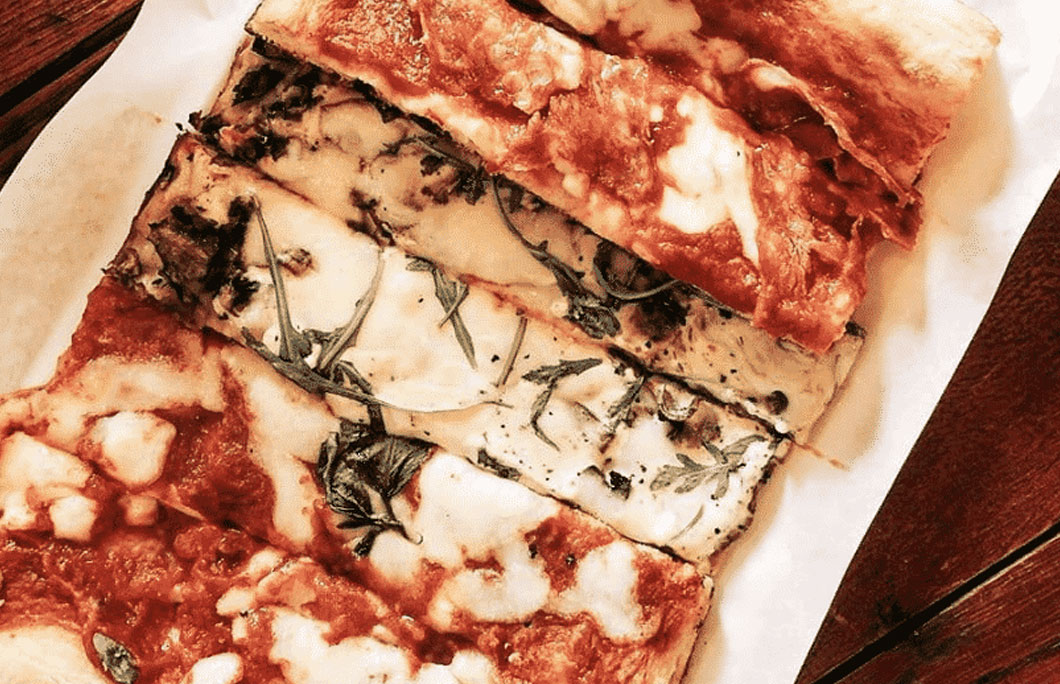 24th. Pizza Di Loretta – Paris, France
When the French take something on in the culinary world they inevitably do it with brilliance and that is in evidence here.
They serve other great Italian food but you come here for one reason and one reason only and that is the pizza. You literally will not be able to believe how good this tastes.
---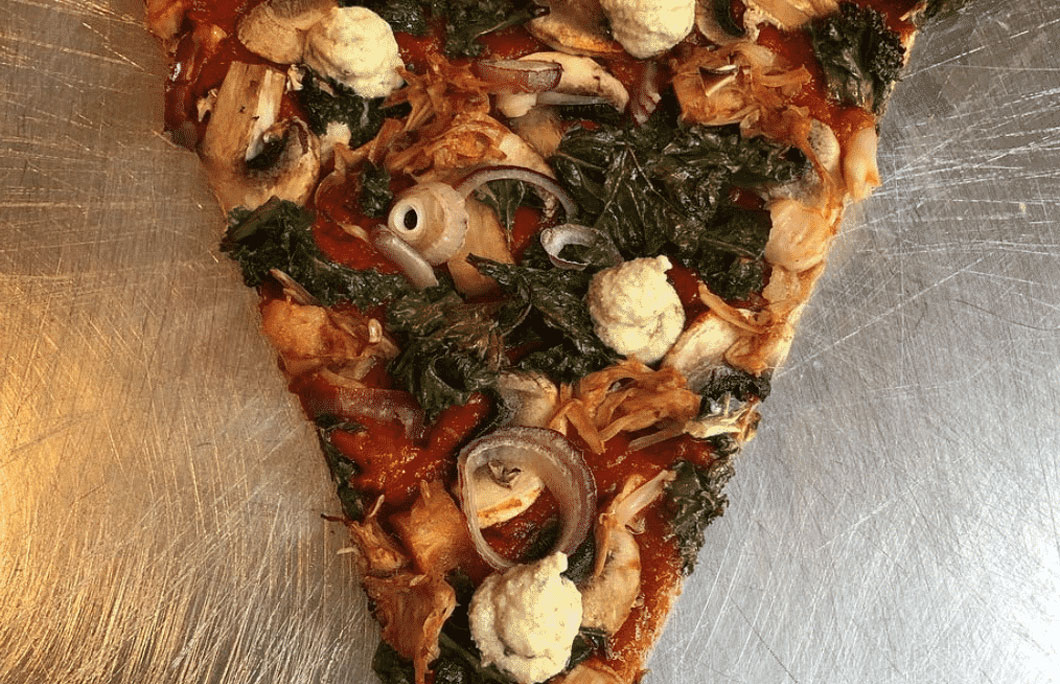 23rd. Paradise Slice Pizza Shop – London, England
They've honed the art of New York style pizza in London and have a passionate following who worship their pie making skills.
They keep things interesting by having rotating specials but to be honest every pizza they serve is absolutely top class. Well worth a special trip to check them out.
---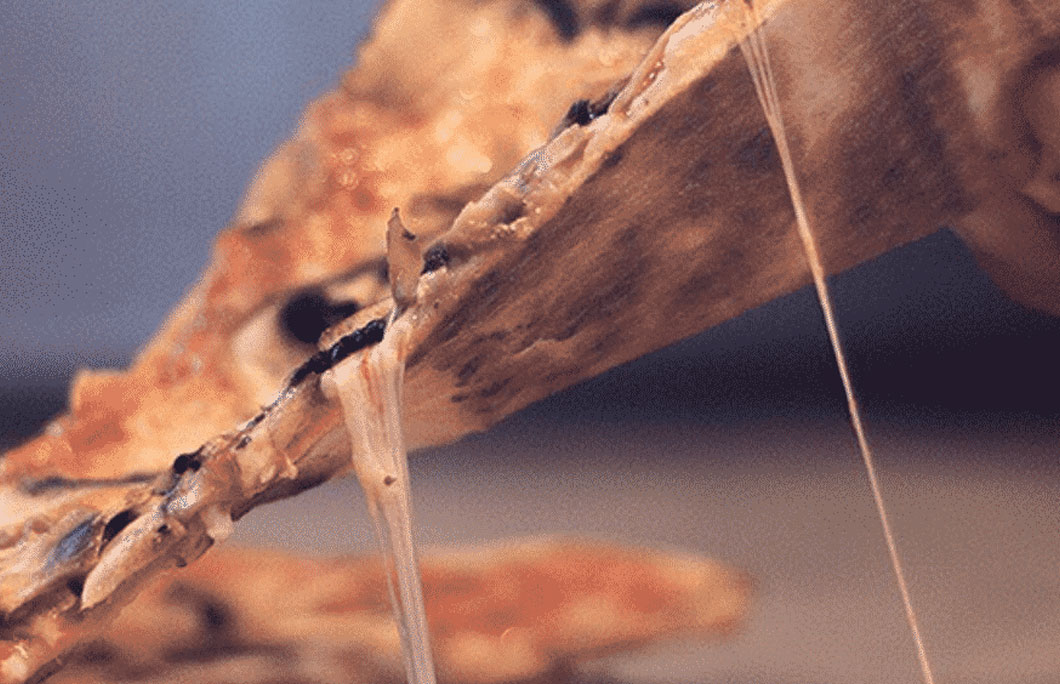 22nd. Sal's Authentic NY Pizza – Auckland, New Zealand
They are so focused on creating a truly authentic pizza that they import many of their ingredients, including flour, from New York.
The love, passion and dedication to their craft can be tasted in every single slice they serve. As soon as you taste it for the first time you will already be planning your next visit.
---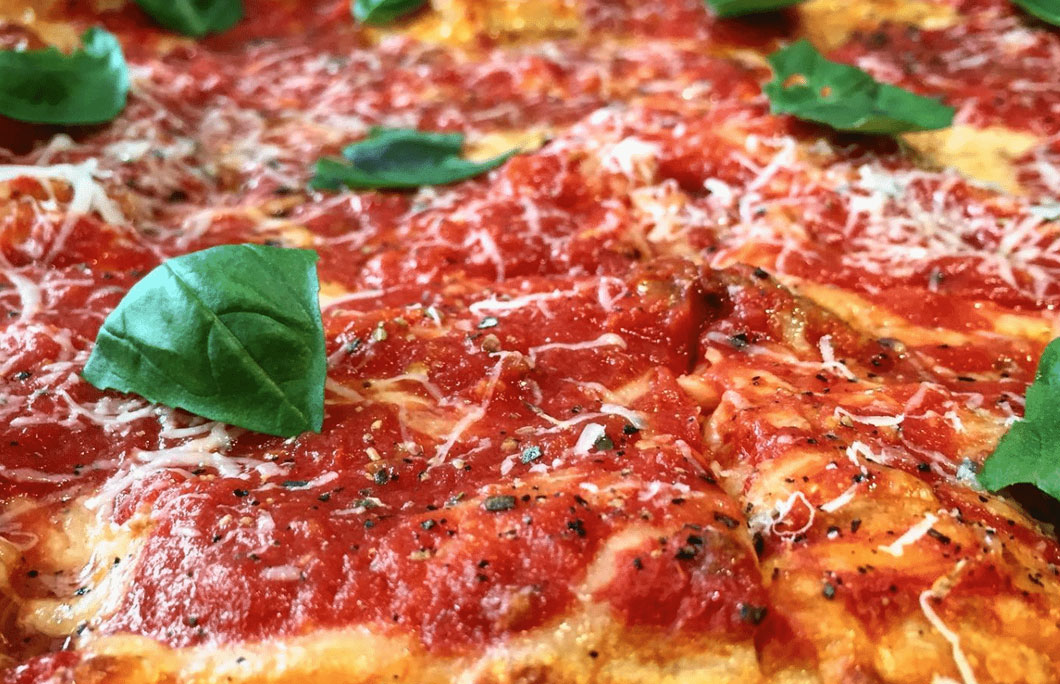 21st. Oliver's Pizza – Ho Chi Minh City, Vietnam
Their rectangular pizzas are cooked to absolute perfection with a super crispy base and one of the tastiest and richest tomato sauces you could ever wish for.
Lots of variety in the toppings but we'd suggest the classic, because when pizza is this good you don't need to over complicate it.
---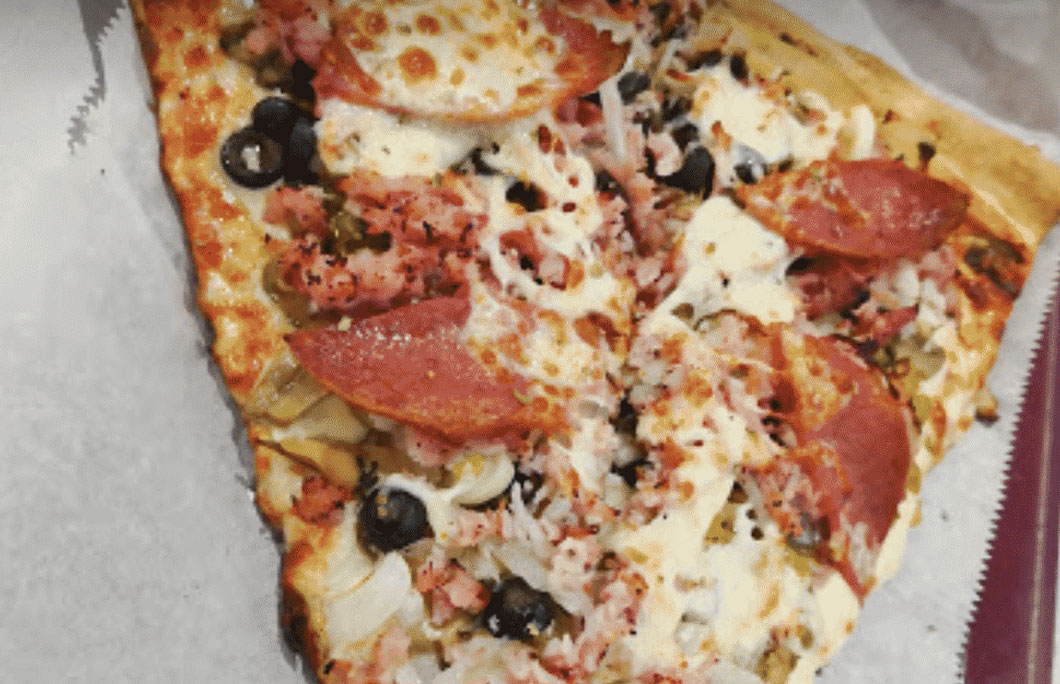 20th. Casola's Pizzeria & Sub Shop – Miami, USA
They've been making their pies and keeping loyal and happy customers flocking to their restaurant for over 15 years now.
They have thin bases and then load on some of the best sourced and tasty toppings you could ever imagine. A classic take on one of the best pizza slices in the world.
---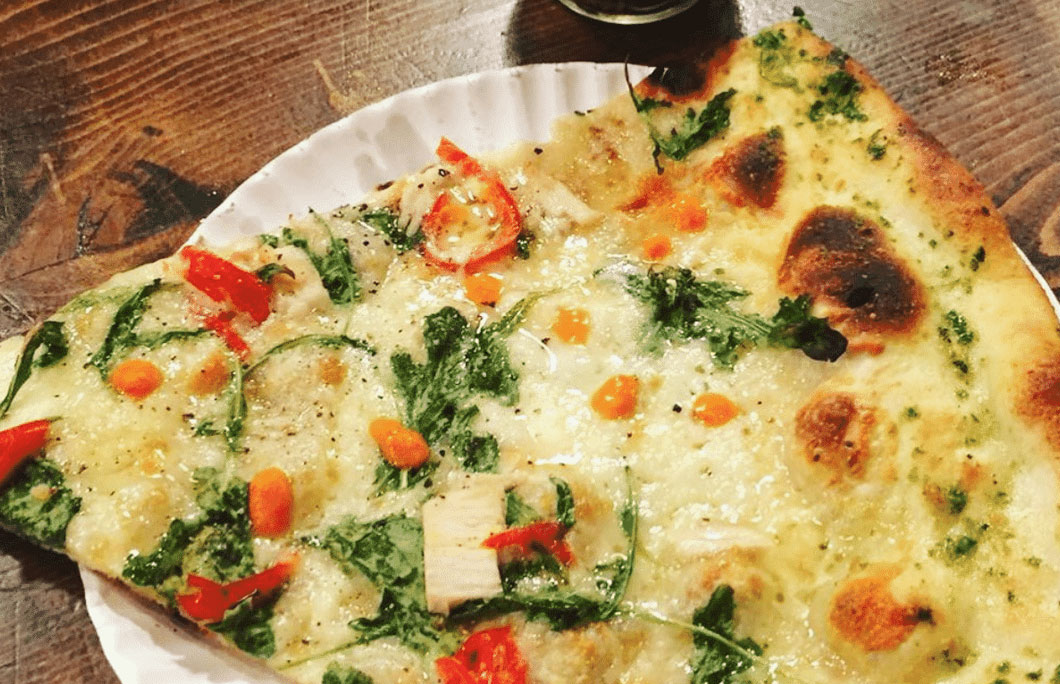 19th. Village Pizza – Toronto, Canada
They serve pizzas either whole or by the slice, but once you see the huge size of entire pie you'll be smart and go for a couple of slices.
Super thin and crispy bases couple with fresh and original toppings make this a place you'll quickly be coming back to as a regular.
---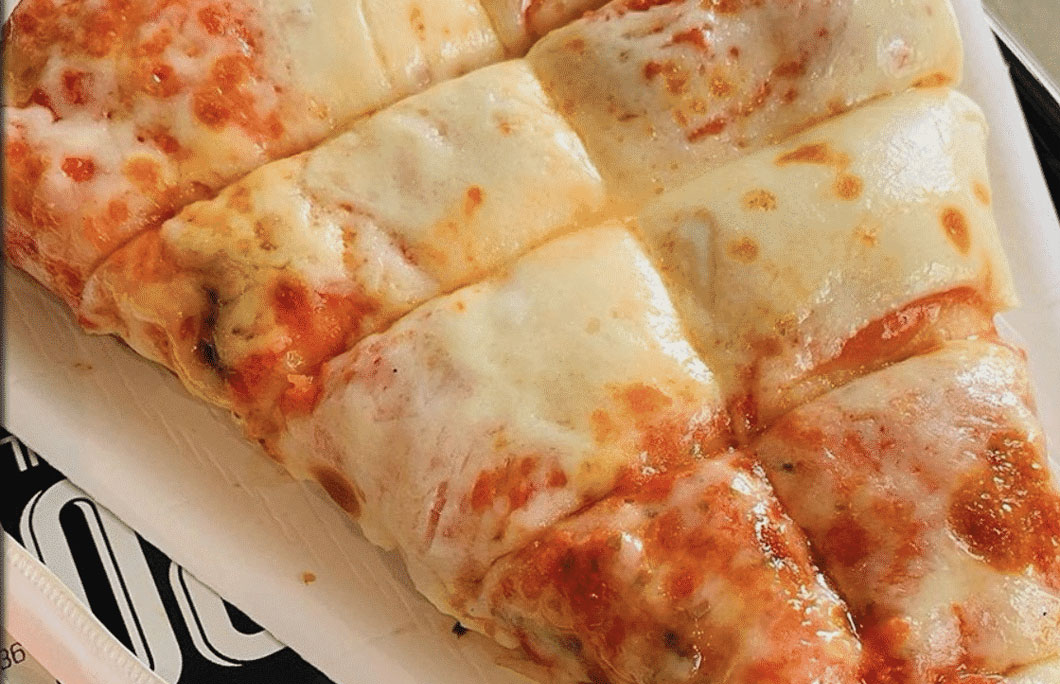 18th. Spontini – Milan, Italy
To say they load their pizzas up with cheese would be a serious understatement. Watching them being prepared and chopped up will have you drooling as you anticipate the taste sensation that is on it's way to you.
You'll do well do eat more than two slices – it's big.
---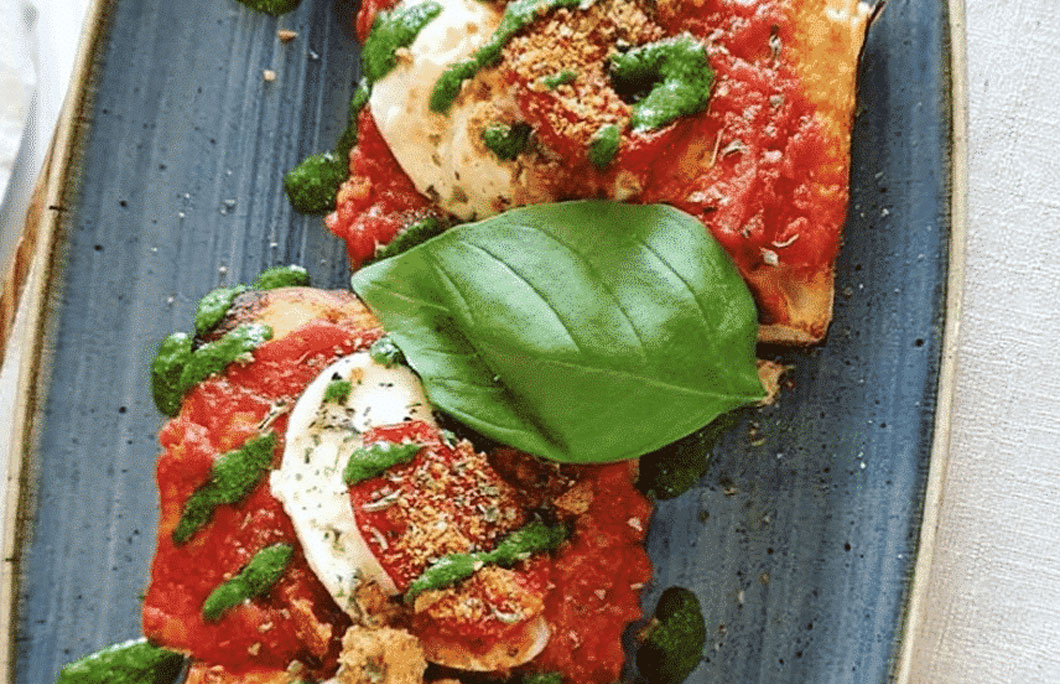 17th. Saporè – San Martino Buon Allegro, Italy
This is another one on the list that is really pushing Italian pizza to a whole new level and rethinking what can be done with the concept.
They make some of the best bread in the city as well as single slices or whole pies. It's all about their wonderful baking skills matched with a flair for creating exciting and wholesome toppings.
---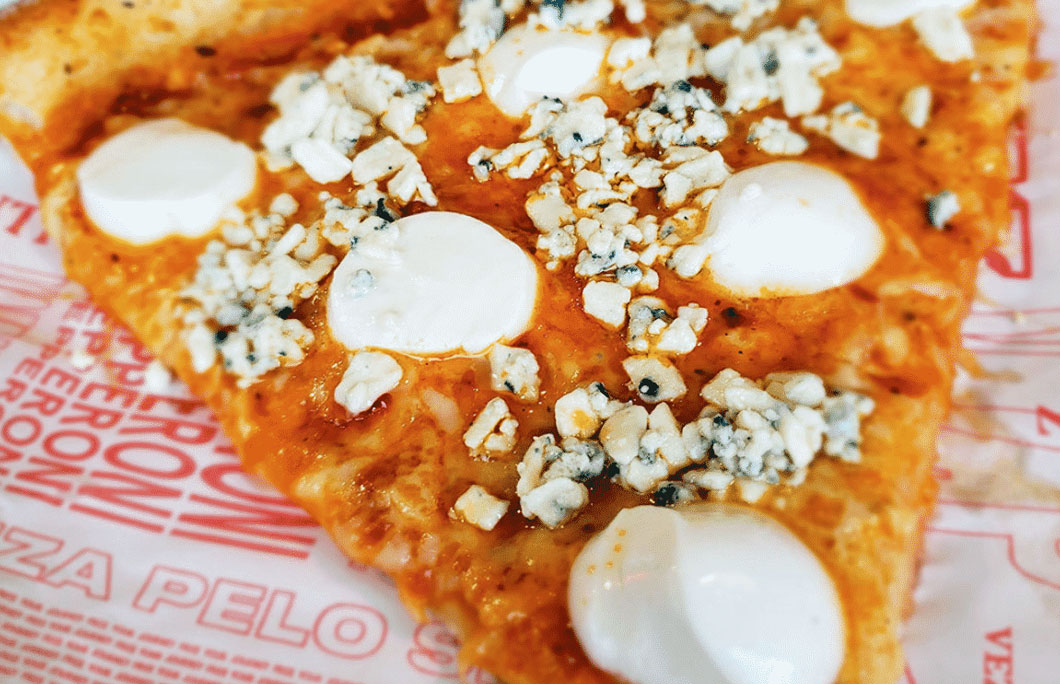 16th. Vezpa – Rio De Janeiro, Brazil
A place to come if you really want to let your hair down and enjoy some serious comfort food. The portions are big, the toppings are generous and you will be leaving here as one seriously happy camper.
It's fun, creative and home to some of the best pizza slices in the world.
---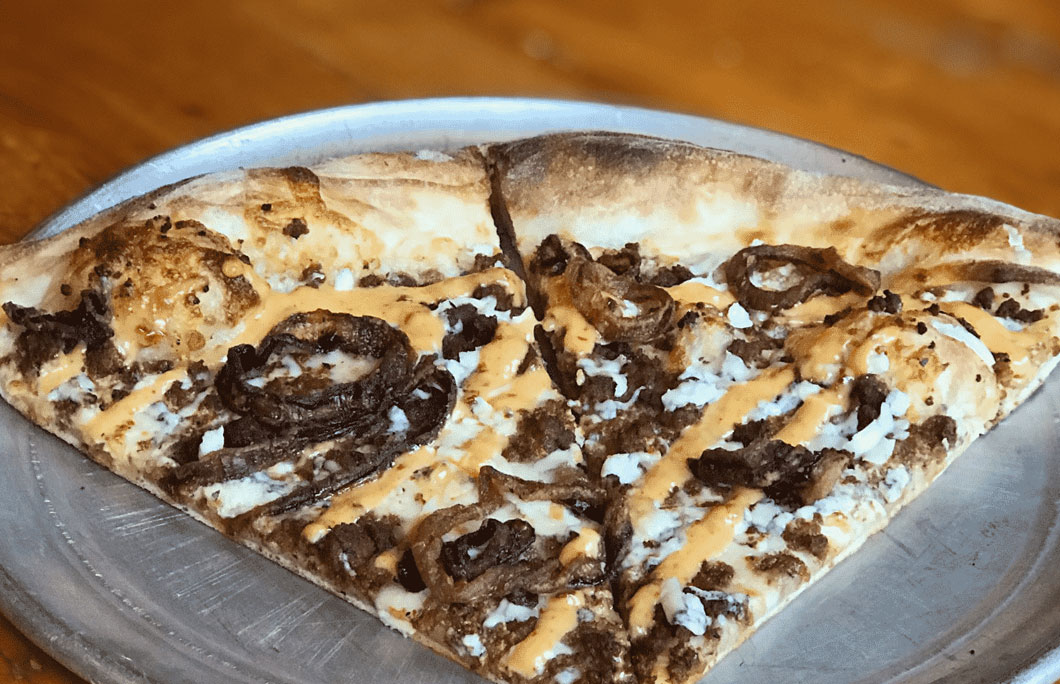 15th. Ian's Pizza by the Slice – Seattle, Washington, USA
What sets Ian's Pizza apart from so many places is the thought and imagination they put into their toppings. Different meats, veg and sauces come together to create some seriously tasty combinations.
A place where you will want to try a few different slices so you get to see what they are all about.
---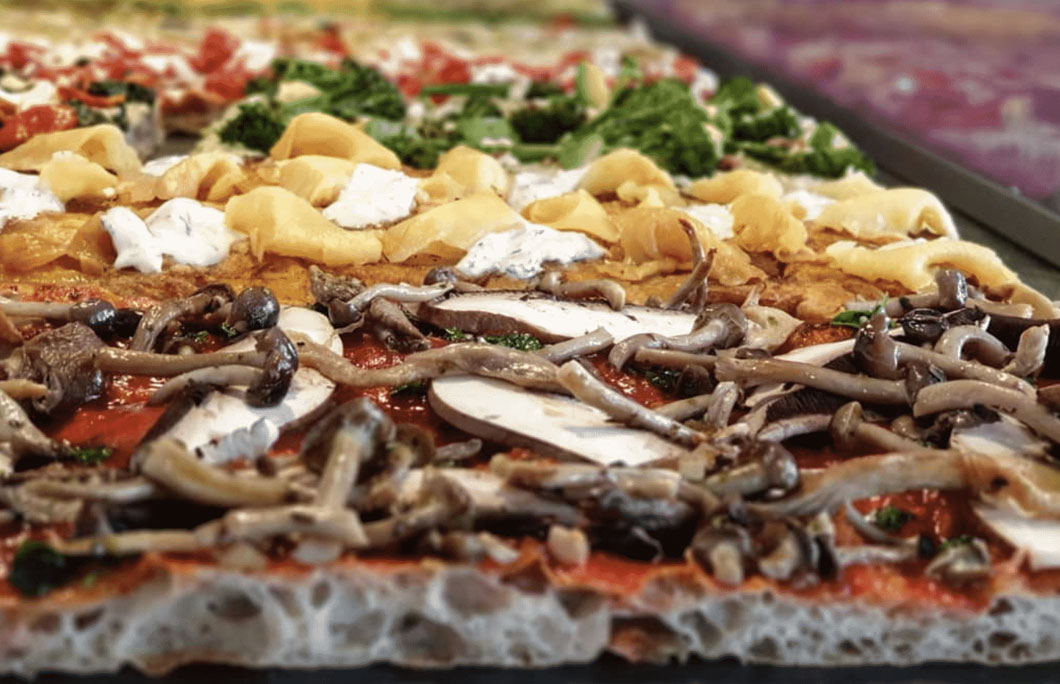 14th. Madenitaly – Copenhagen, Denmark
They are 100% vegan with all their pizzas featuring plant based ingredients. The beauty here is that you won't even for one second notice you are missing the meat.
Big bold flavours, cooked by people who are seriously passionate and brilliant at what they do. No wonder they've been voted as having some of the best pizza slices in the world.
---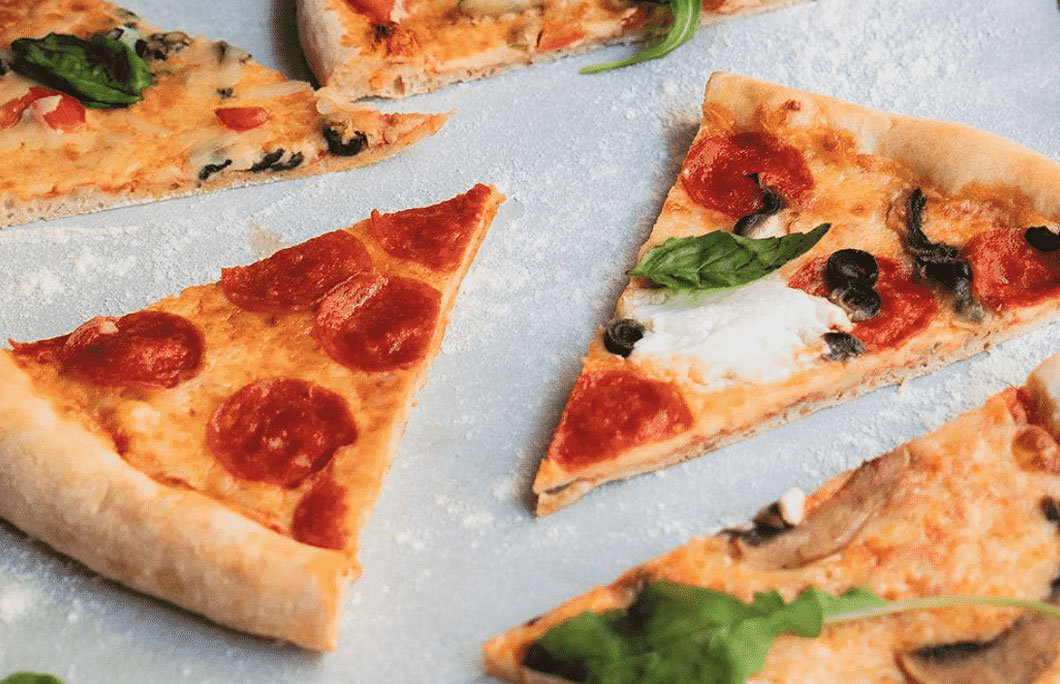 13th. Italita Pizzería – Santiago, Chile
Their bases are perfectly thin and crispy and they load on some seriously fresh toppings in a generous manner.
So many great toppings to choose, from but their pepperoni classic style pizza is hard to beat. Full of flavour and quality ingredients. You can taste the quality.
---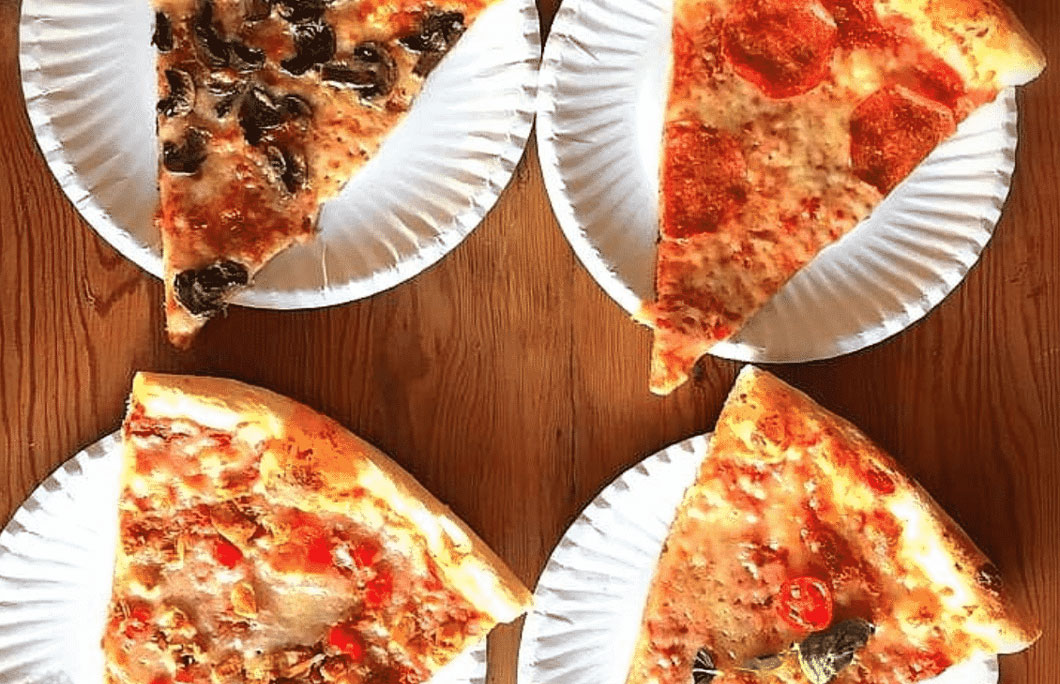 12th. NY Slice Pizza – Cape Town, South Africa
With several locations in the area you are never too far from one of their outlets and that is a good thing. The perfect slice to either eat instore casually on a paper plate or to take home with you and devour.
Once you taste a slice you'll be hooked for life.
---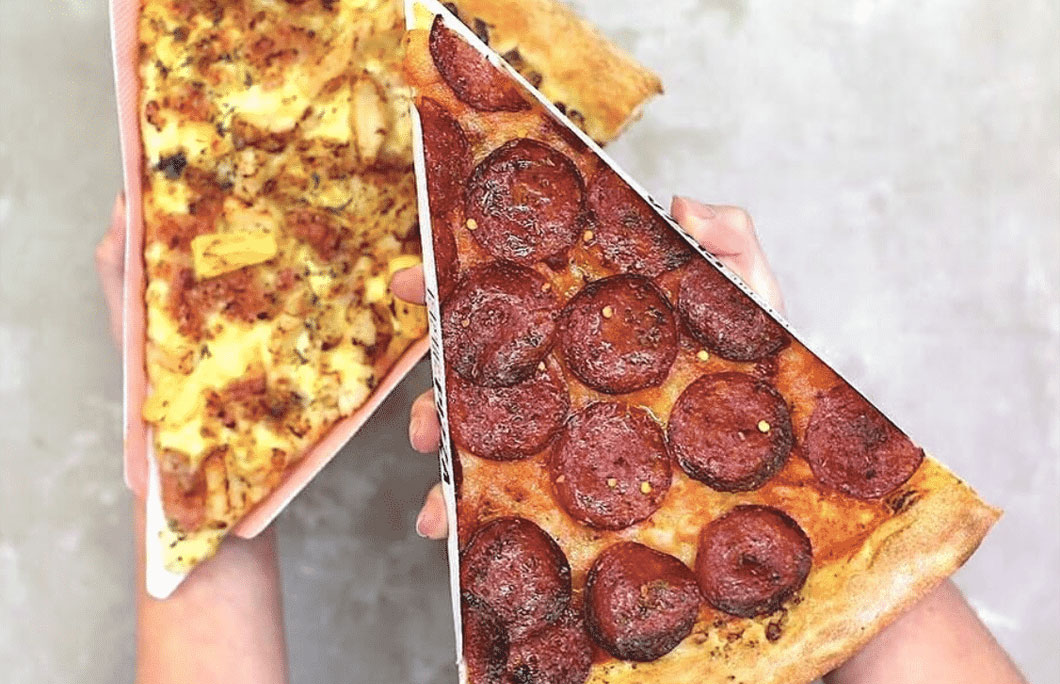 11th. Epic Pizza – Sydney, Australia
Some of the best New York-style pizza you'll eat outside of the big apple itself. Their slices are absolutely massive so do make sure you come with a serious appetite.
They also have some great side orders and craft beers so you'll be getting the full experience. Thin, crispy and super saucy.
---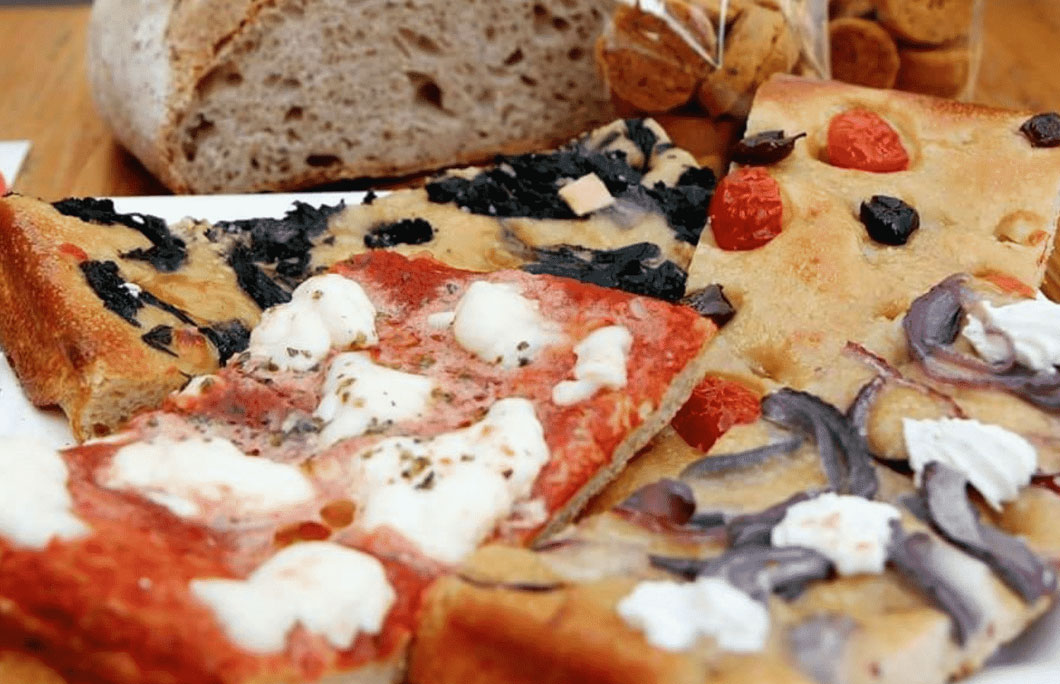 10th. Pizzeria Torino Il Taglio – Turin, Italy
Pizza can be a divisive topic in Italy with everybody having their favourite style. What you get here in Turin is one of the best bases in the country, made by master bakers.
They keep things super simple on the toppings to ensure the raw produce and crust shines through. Superb.
---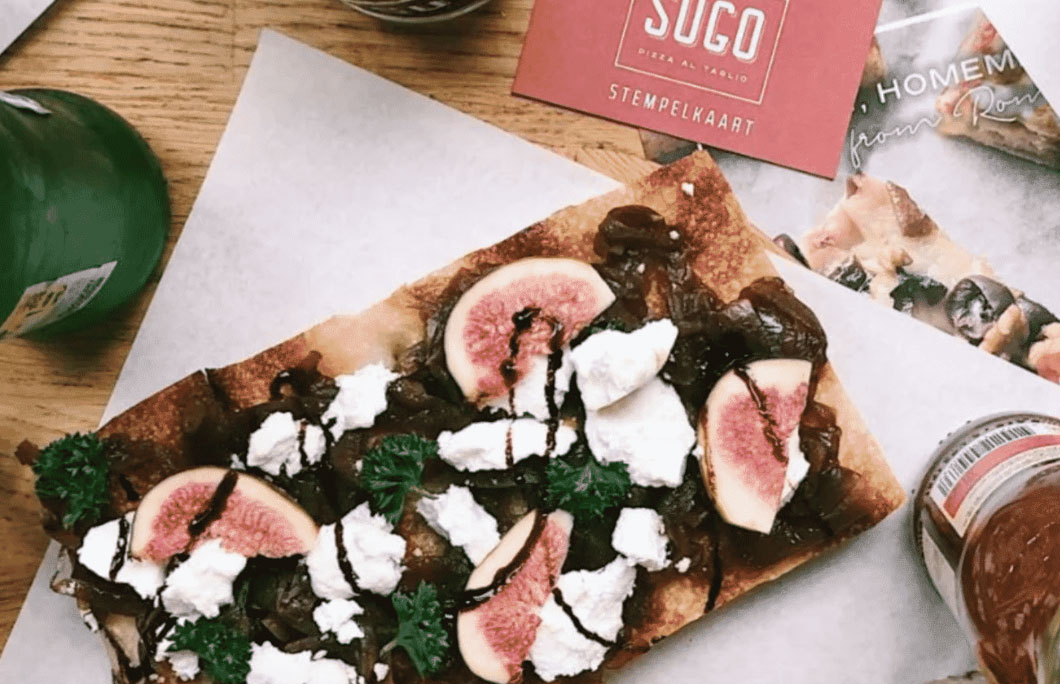 9th. Sugo – Amsterdam, The Netherlands
Every single slice that they produce here looks like a work of art. It's the combination of the fresh, unique and exciting toppings that will have you coming back on a regular basis.
The second you have your first bite of their pizza slices you will instantly fall in love.
---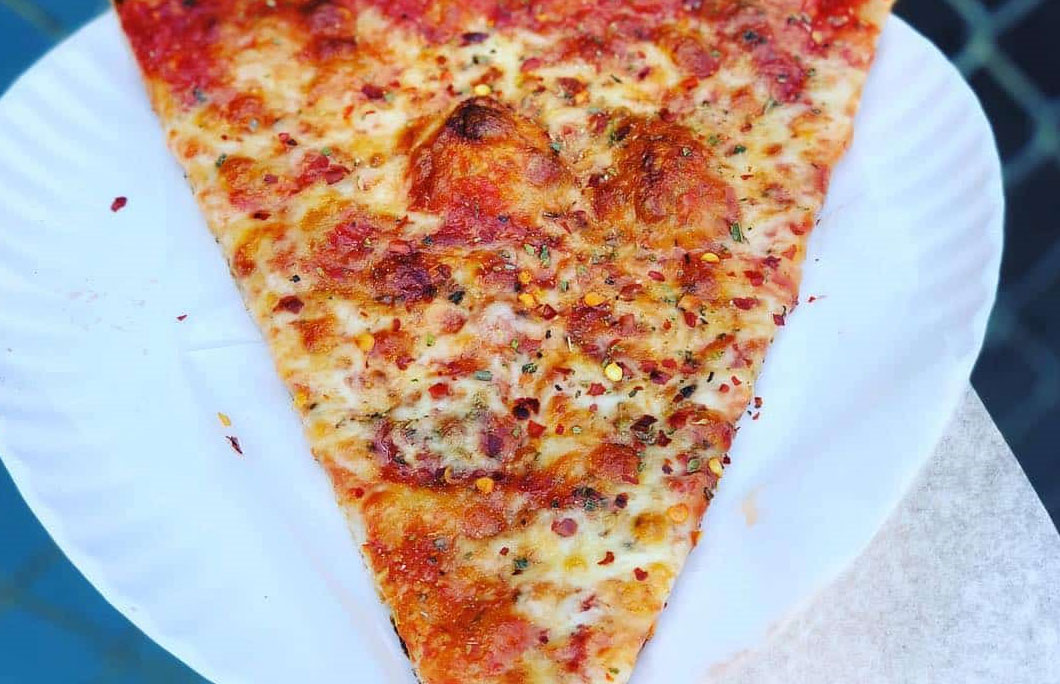 8th. NY Pizza Suprema – New York, USA
This beloved store was opened by Salvatore Riggio in 1964 and is still run today by his family. People come from all over the city to devour their delicious pies; with such crowds after more than half a century you know they must be doing something right.
A shoo-in for a list of the best pizza slices in the world.
---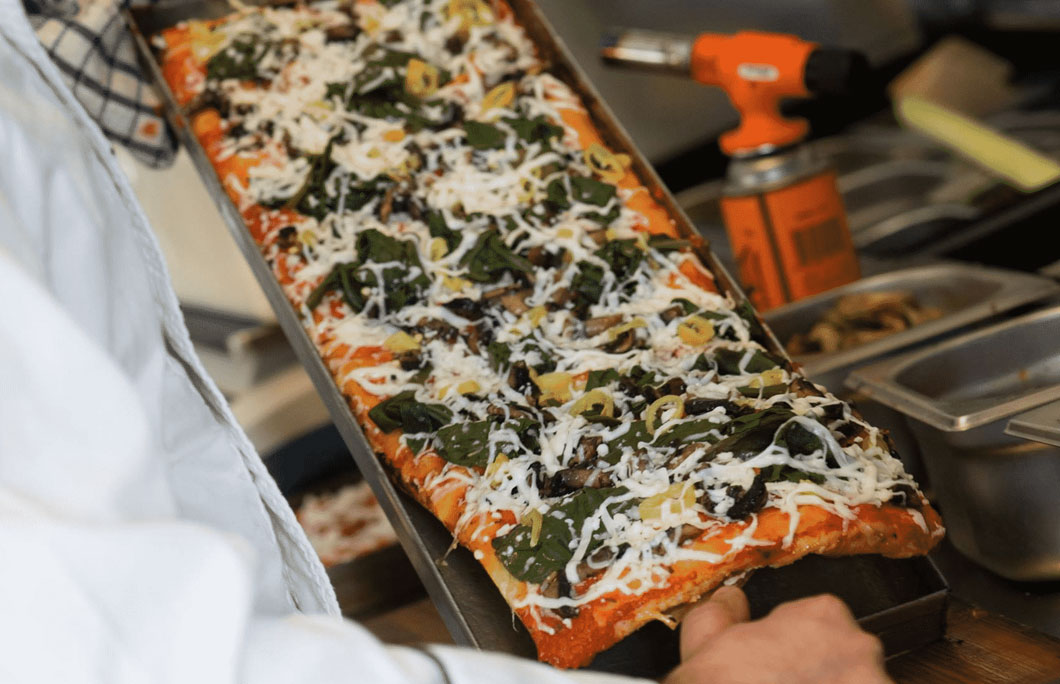 7th. Bezzo Pizza – Tel Aviv, Israel
They cook their long rectangle pizzas up and then slice them to display in the counter, so that you can mix and match several delicious toppings.
Their pizzas look absolutely stunning, but the key is that they are also melt in the mouth good. Bezzo Pizza is up there with the best pizza slices in the world.
---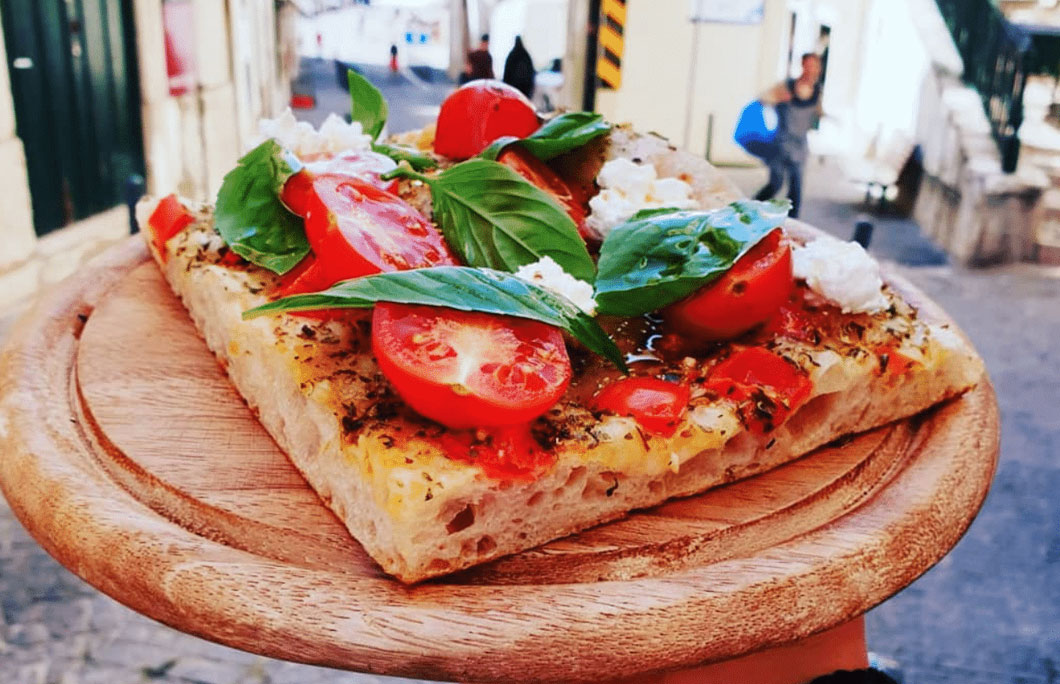 6th. Primo Basílico – Lisbon, Portugal
Their locations are very much designed to be in places where you grab a slice on the go. Once slice is the perfect meal; once you taste the freshness of the toppings coupled with that wonderful base you will be hooked for life.
---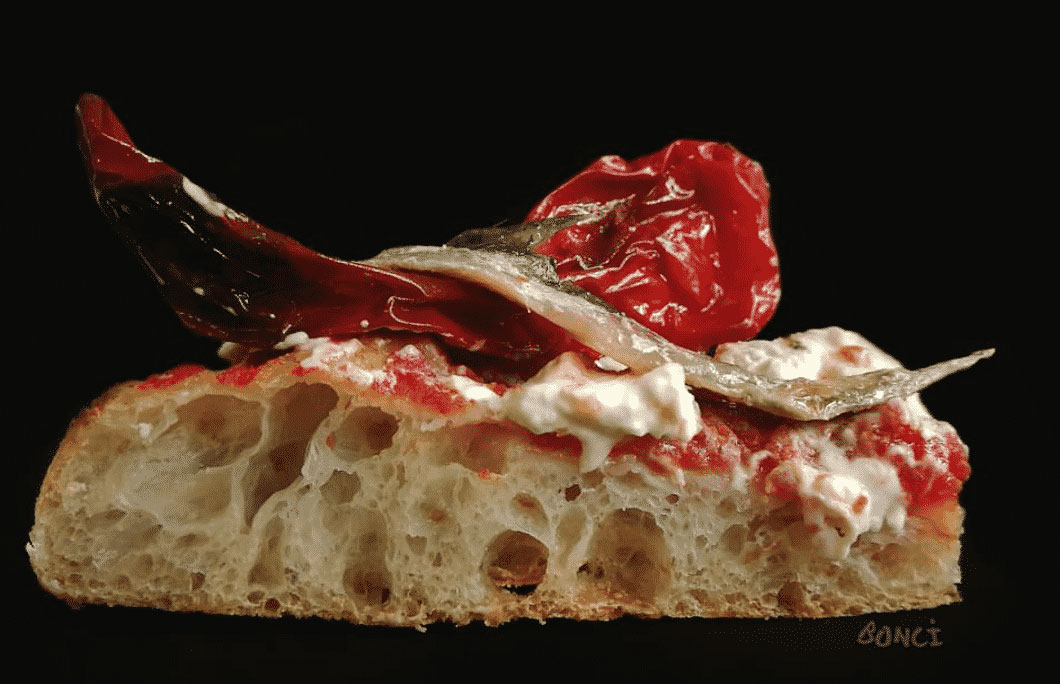 5th. Pizzarium – Rome, Italy
Pizzarium is a famous takeaway joint where soft, doughy slices are cut with scissors and topped with delicious Italian ingredients. Slices are sold by weight and best eaten on the go. You won't find many locals here, but that doesn't take away from the simple fact that this is very good food.
---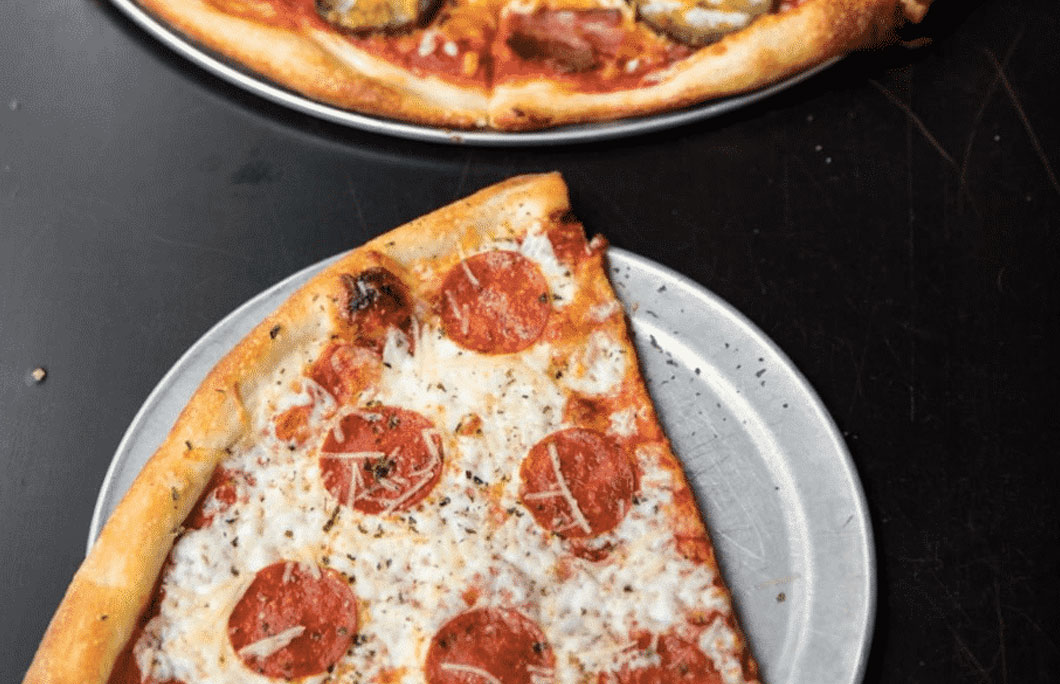 4th. Slice Downtown – Atlanta, Georgia, USA
A stripped back room where you can order pizzas with friends and mix and match the toppings. It's a New York style pizzeria with an Atlanta vibe.
They also have a great cocktail and craft beer list so it is the perfect place to start a night out. Their Supreme pie with sausage, bacon, ground beef and ham is amazing.
---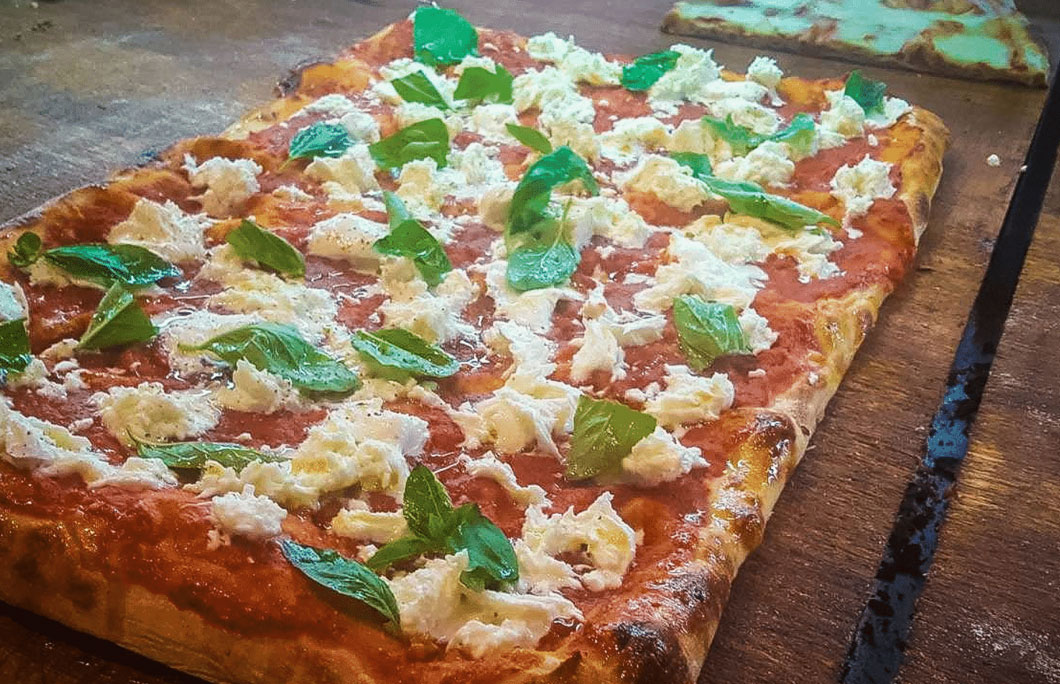 3rd. Pizza Pala Romana – Bangkok, Thailand
The key to their world-class pizza slices is that they import many of the ingredients directly from Italy. Add in their talented chefs and this is a pizza slice that is as close to perfection as you will ever taste.
One thing is for sure: you'll be having more than one slice.
---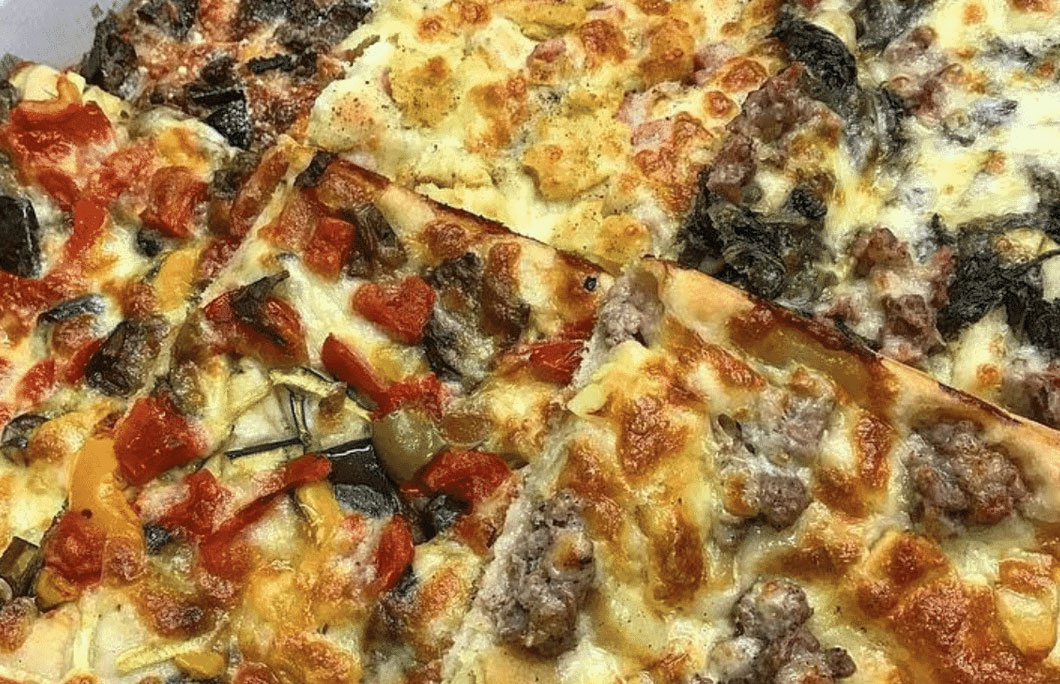 2nd. Fermo Pizza – Naples, Italy
The pizza purists might be up in arms that they are even serving a pizza that is Neapolitan in style but there is room for everybody.
Great toppings that change on a regular basis and perfectly consistent slices means this spot ticks every single box. The dough is perfectly fluffy and the toppings simply outstanding.
---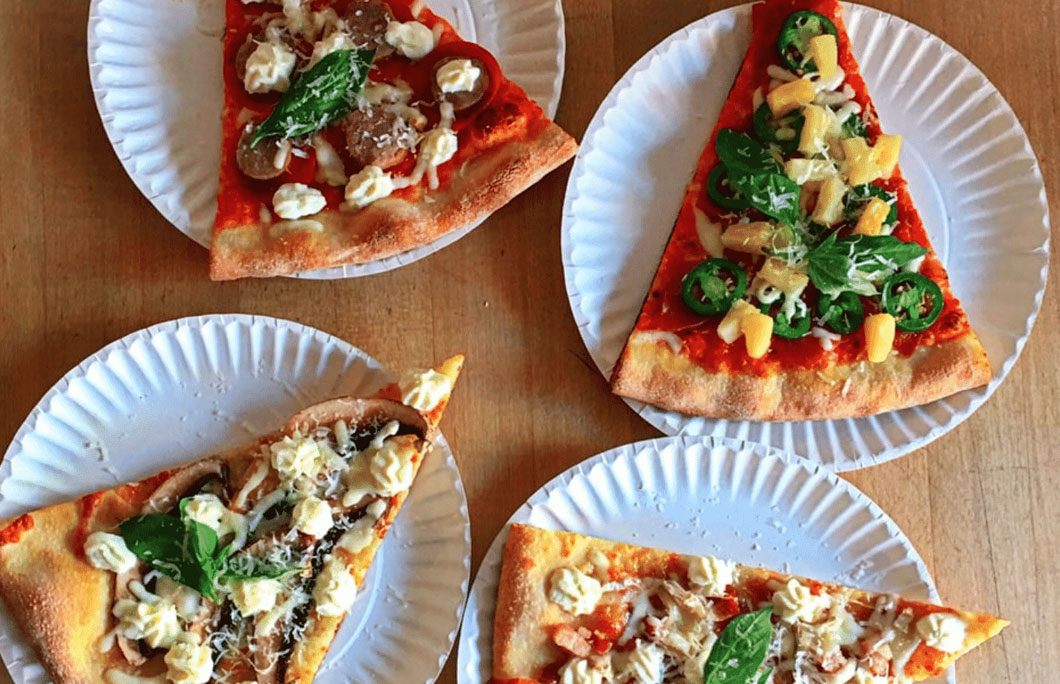 1st. L'industrie Pizzeria – New York, USA
It's no surprise that the best pizza slice in the world is located in New York. A city that is known for many things but especially for great slices of pizza.
You'll often find a line around the block for their incredible slices. It's the combination of a perfect base and their super imaginative toppings that win it for them. Pizza just doesn't get any better than this.
---