The 50 Best Cities In America
When it comes America's many highlights – incredibly diverse landscapes, friendly people and great food – it's the cities that make this one of the best nations in the world. So, we looked to our audience to find out 'what are the best cities in America
We took into consideration the key elements below of what makes a city shine, as well as overall experiences and perception. From the legendary Big Apple to the Honky Tonk capital of Nashville, these are the 50 best cities in America for 2019.
Voting criteria:
Friendliness of city residents
Transportation system
Food and drink scene
Arts and culture
Entertainment options and shopping
Desirability to live and/or visit
The 50 best cities in America, How do these rankings work?
50th. Boise, Idaho
First time visitors often comment on Boise's vibrancy – it's the cultural center of the Gem State with heaps of visual and performing arts. There's also a thriving local and organic food scene, with craft breweries and wine tasting rooms.
---

---
49th. Little Rock, Arkansas
It's the largest city in Arkansas and (fun fact!) is the home of former American president, Bill Clinton. There's plenty of scenic trails for nature lovers, a rich offering of arts and historical museums and a community feel.
---
48th. Minneapolis, Minnesota
It's called 'Minnesota Nice' for a reason – the atmosphere in Minneapolis and beyond is hard to match, with a homey feel and locals who go the extra mile to welcome tourists. Minneapolis is also notoriously known for having the largest shopping mall in America at the Mall of America!
---
47th. Colorado Springs, Colorado
You'll find no shortage of things to do in Colorado Springs, making it one of the best cities in America. Colorado Springs aka Olympic City USA sits at the foot of the snow-capped Pikes Peak. You can watch world-class athletes in action and soak up the buzz of this great city.
---
46th. Indianapolis, Indiana
Indianapolis has a sneaky and fantastic charm about it and it can be found in the many things to do, from great museums to great sporting events, . The architecture here is absolutely sublime, there's a cool culinary and brewing scene and diverse neighbourhoods.
---
45th. Providence, Rhode Island
Providence perfectly combines the friendliness of a small town with the culture and sophistication of a big city. Whether you're into food, history or arts, there's something for you here. Plus, it's easily accessible and affordable – a win-win.
---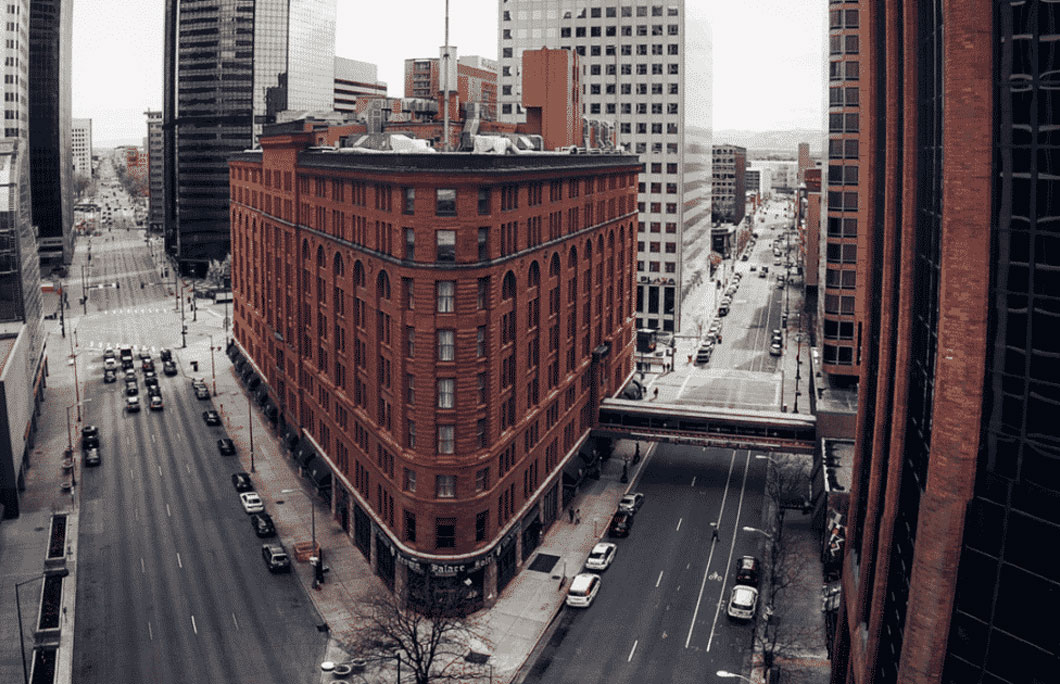 44th. Denver, Colorado
Denver's progressive atmosphere makes it an enjoyable city to visit, with some of the friendliest people in the world to boot. It's family-friendly and safe, with heaps of culture and makes visitors soon feel like locals.
---
43rd. Baltimore, Maryland
Baltimore may not have the reputation of nearby and bigger cities like Washington or New York, but there are lots of great and fun things to do in Baltimore. With a nickname like Charm City, you can absolutely bet that there are going to be some charming things around here.
---
42nd. Milwaukee, Wisconsin
Milwaukee is a Midwestern gem where people have good manners, a tight-knit sense of community and a fun attitude. It's a city that's constantly growing and changing, and with the revival of streets and neighborhoods around the city, there's a new energy in the air.
---
41st. Tulsa, Oklahoma
Love the performing arts? Love to watch and play sports? What about great food and music? Then you're going to absolutely love Tulsa. It's a unique city with a feeling that is southern, eastern, and western all at once.
---
40th. Myrtle Beach, South Carolina
Warm Southern hospitality, fresh coastal cuisine, and miles of beach make Myrtle Beach an incredible place to visit. The beach is your playground with over 60 miles of sand, sun and sparkling Atlantic Ocean, and plenty of activities for young and old.
---
39th. Seattle, Washington
The state of Washington might consistently rank highly when it comes to environmentally-friendly states, and Seattle carries on this feel-good ethos. In this beautiful and very green city, the sights here just burst with character and charm.
---
38th. Portland, Maine
Portland is a city with spectacular dining (fresh lobster! oysters!) and cultural events as well as stunning natural beauty. You'll instantly fall in love with this seaside city in Casco Bay where arts meets adventure on the classic Maine coast.
---
37th. San Antonio, Texas
San Antonio is a city bursting with history, culture and a keen Texas pride. There's beautiful parks and green spaces, festive seasonal events, local shopping, dining and drinking and so much more to experience here. It's a city that never lets you down.
---
36th. Madison, Wisconsin
This popular college town has some amazing festivals throughout the year, as well as Dane County Farmers' Market, one of America's most historic markets. Sports fans will feel right at home with the lively sports calendar here, and the city is small enough to cycle around.
---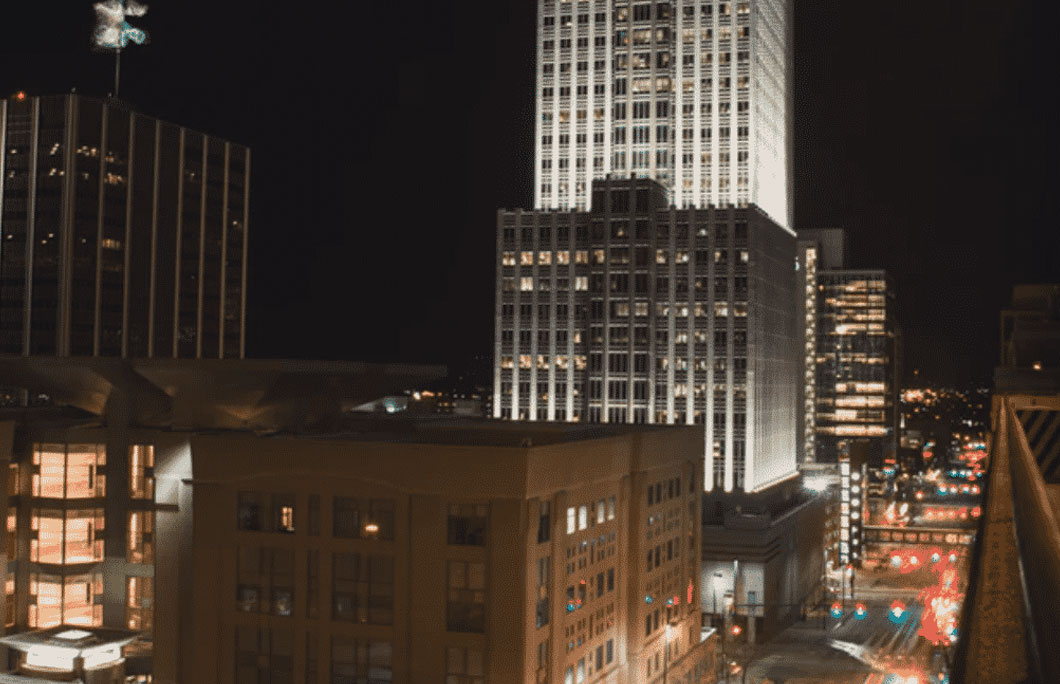 35th. Omaha, Nebraska
Nebraskans are some of the sweetest people you'll meet in America. You'll see people helping each other out everywhere you glance in Omaha, with a strong community feel. The city of Omaha has always been a dynamic, energetic city continually transforming itself.
---
34th. Oklahoma City, Oklahoma
Oklahoma City doesn't have the nickname of 'The Big Friendly' for no reason: this is one of the best cities in America. OKC is a place that deeply cherishes and pays homage to its history, especially its Western roots.
---
33rd. Asheville, North Carolina
Asheville is known for a vibrant arts scene and historic architecture, with a funky downtown area and amazing scenery of the scenery of the Appalachian Mountains. There's also locally owned-shops and art galleries, distinctive restaurants and exciting entertainment venues.
---
32nd. Columbus, Ohio
Locals in Columbus are open-minded and will eagerly share their favourite place to eat or drink with out-of-towners. It's a great place for families too, with lots of kid-centric activities.
---
31st. Santa Fe, New Mexico
Santa Fe is laidback and culturally diverse; once a colonial city, there's legendary history and culture around every corner. Santa Fe has long been a hotspot for arts and culture; Santa Fe ranks as the country's third largest art market. You'll find nearly 300 galleries and dealers to explore!
---
29th. Chicago, Illinois
Chicago is known for being one of America's most tourist-friendly cities. Whether you're a Chicago native or simply spending a few days in the Windy City, you sure as heck won't be bored. From tropical cocktail bars and world famed architecture to outdoor concerts and the Cubs, there's plenty to do here.
---
28th. Detroit, Michigan
Detroit is known as the Motor City for its history as a hard-working blue-collar town. While there are automotive-related things in the city, there's lots of other great things about Detroit. Think: artsy districts, gourmet markets and a Motown museum. Detroit has a strong community feel and is a super liveable city.
---
27th. Jersey City, New Jersey
Less than one km away from New York City, here you'll find ethnically diverse cuisine, exciting cultural events, emerging art districts and a cosmopolitan vibe. Jersey City is making a big comeback hit and is really holding its own again its neighbour across the Hudson.
---
26th. Salt Lake City, Utah
Not only does scenic Salt Lake city have the Wasatch and Oquirrh mountain ranges as a backdrop, the city is also sitting beside the lake that gave it its name.
With its wide streets and an eclectic mix of people, this is one of the most interesting cities in the USA and a wonderful base from which to explore the local landscapes.
---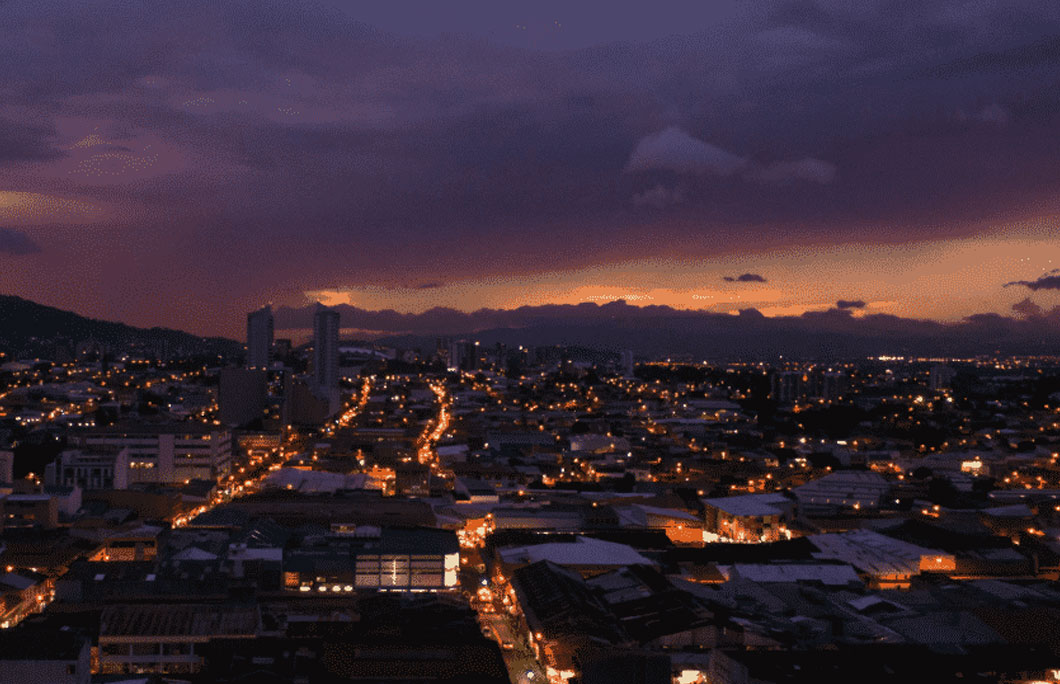 25th. San Jose, California
The first thing that many people think of when they hear 'San Jose' is technology, mostly because of its proximity to San Francisco and Silicon Valley.
The city is tech focused but it also has great restaurants, nightlife and heaps of things to do and see. Plus, it's also got lush rolling hills and beautiful scenery. The best of both worlds, really.
---
24th. Virginia Beach, Virginia
If you've always wanted to enjoy the beach minus the sweltering crowds, you definitely need to come to Virginia Beach. While you could lay on the beach all day, you could also explore this city and its surprisingly brilliant features. Stroll along the iconic three-mile oceanfront boardwalk – you can get around the area easily.
---
23rd. Dallas, Texas
Dallas is a city that has always been at the forefront of American life, and one which is a real cultural hub in Northern Texas.
Whether you're here to get a taste of Dallas or experience the nostalgia of the old west, this enormous city is a unique mix of old and new. With funky outdoor parks above a highway, a boozy Margarita trail and the famous cowboys, this is Texas times 100.
---
22nd. Atlanta, Georgia
Atlanta might be better known for its tourist sights than its historical landmarks, but the capital of Georgia is home to a diverse range of things to do. A city with Southern charm and world-class sophistication, Atlanta has funky art, historical buildings and trendy neighbourhoods.
---
21st. Honolulu, Hawaii
Due to the terrain and location of this unique island, there's plenty to love about this Hawaiian city. There are museums and memorials for those who like to learn about history and culture and of course, there are some fantastic beaches to just chill on or catch some surfing waves.
Plus, poke? Yes, please.
---
20th. Louisville, Kentucky
Kentucky might be the epicenter of all things horses and bourbon, but there is so much more to see in Louisville. Whether you enjoy museums, tasting all kinds of treats or diving into local culture, you'll soon see why it's one of the best cities in America.
Be sure to do the Urban Bourbon Experience: a city-wide trail filled with award-winning micro-distilleries, exhibits and craft cocktail destinations.
---
19th. Las Vegas, Nevada
With the bright lights, party atmosphere and endless things to see and do, it's now wonder that Las Vegas has become a glittering global tourism destination. Take a chance in the casinos until the early hours or see world-class entertainment.
---
18th. Memphis, Tennessee
There is something to see, do, or eat around every corner in Memphis, TN. The Home of the Blues is also home to one of the tallest pyramids in the world. From Elvis' pink Caddilac to the iconic Beale Street and beyond, Memphis is a buzzing city with a super foodie scene.
---
17th. Los Angeles, California
In a city with year-round sunshine, glam bars, beaches and hikes, there's endless incredible experiences to enjoy in Los Angeles . It's no wonder there's almost 5O million 'LA' hashtags on Insta.
Whatever you're into – neon lights and pop up bars or stunning scenery – you'll find it in LA.
---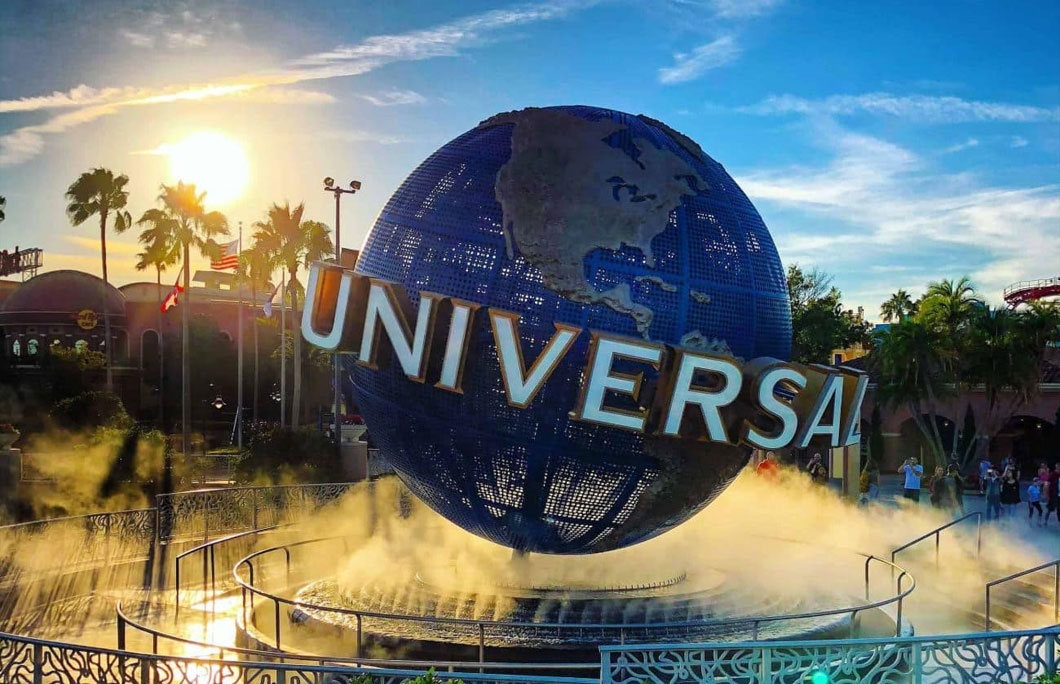 16th. Orlando, Florida
Theme parks, theme parks, and more theme parks. Well, there's so much more than that to Orlando. Orlando really is one of the greatest American cities to take a vacation in because it offers so much. From theme parts and great restaurants to water sports and year-round good weather this is a city that has it all.
---
15th. Savannah, Georgia
Not forgetting that famous Southern hospitality, Savannah also has amazing architecture, and rich history-along with global sophistication, funky nightlife and fabulous food.
---
14th. Nashville, Tennessee
Visiting 'Music City? Live music can be seen and heard every day and night of the week in Nashville. The world-famous honky tonks, located on Broadway, offer free live music 365 days a year.
Not only does the city have a famous music scene, it's so much more than music.
---
13th. Portland, Oregon
Portland is a city that prides itself on being different as shown by the giant 'Keep Portland Weird' on the side of a building downtown. This is a city that sits between mountains and rivers and is known for its cycling and craft beer culture as well as its eco friendliness.
In short, it's the sort of progressive American city that more places should try to emulate.
---
12th. Washington D.C
As the capital of the United States, there is a tremendous amount of interesting things in Washington DC. This city is blessed with some of the finest museums in the world as well as some fantastic monuments.
There's also eclectic neighborhoods, a stellar food and drink scene and a range of free events and community programmes that will make you fall in love with the city.
---
11th. New Orleans, Louisiana
The lively American city known for its street music, festive vibe and a melting pot of French, African and American cultures is well worth the trip.
NOLA is a city packed with adventures at every turn and should be on everyone's 'must-visit' list. There's no other carnival like Mardi Gras – party, eat, dress in costume and catch beads at parades as you soak up the incredible NOLA spirit.
---
10th. San Francisco, California
The hilly city of San Francisco has everything you could ever want – amazing coffee, bars, nature and beautiful scenery. to see and do here. From popular tourist attractions like the Golden Gate Bridge to going for a walk in the park at Golden Gate Park, everyone will be able to find things to do in San Francisco.
---
9th. Phoenix, Arizona
When it comes to things to do in Phoenix, you're spoiled for choice. The sunniest city in the United States is a treasure trove of outdoor activities, local charm, delicious food and lively bars. Sure, America's fifth-largest city still has cowboys and red-rock buttes and the kind of cactus most people see only in cartoons, but it's also seriously cool here.
Phoenix is also the gateway to the Grand Canyon; the drive to America's greatest natural wonder takes just 3½ hours.
---
8th. Boston, Massachusetts
Boston might not be among the biggest cities in America, but it's certainly one of the buzziest, with world-class museums, fun bars and historic sights to see on every street.
The bustling city has endless opportunities for visitors, with historical cobblestone streets (including one of the most beautiful streets in the USA), exotic gardens and funky bars.
---
7th. Austin, Texas
While traditionally most people would think of music as the main Austin attraction, there's so much more to this exciting city. World-class culture, beautiful hikes, swimming spots and comfort food unlike any you've had before.
Austin is one of the most vibrant, exciting and unexpected places you'll visit in America. It always takes visitors by surprise and keeps people coming back year after year.
---
6th. Philadelphia, Pennsylvania
Philadelphia is the largest city in Pennsylvania and a wonderful place to live or spend some time in; it also happens to be an incredibly picturesque city with over 2,000 pieces of street art, great food options and a wonderful skyline along the water.
Philadelphia also has an impressive range of museums and historic attractions to explore by day, and great food and secret cocktail bars to seek out at night.
---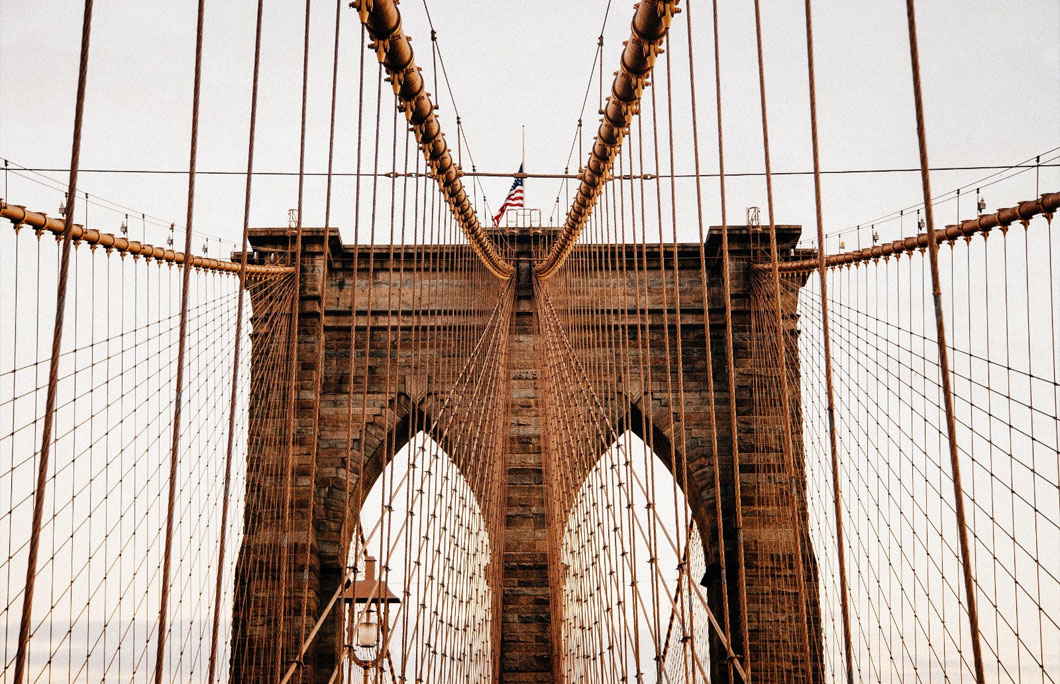 5th. New York City, New York
New York is one of America's most exciting cities. With modern architecture, world class cuisine and culture and more things to do than you could fit in one lifetime.
The city's five boroughs all have special features; it's almost impossible to narrow it down. From Chinatown in Queens to Brooklyn's famed views of the NYC skyline, legendary museums and the most exciting food in the world, it's easily one of the best cities in America.
---
4th. Kansas City, Missouri
There is certain energy in this city that makes it, its people, and its sights an absolute treat. From art to history to family fun, Kansas City is a vibrant gem in America. Dive into its thriving creative arts scene, eclectic mix of entertainment and die-hard sports and droolworthy barbecue.
---
3rd. Miami, Florida
Miami is one of the state's – and the world's – most popular vacation spots. With its bright colours, wonderful weather, high end restaurants and party vibes, this is one of the greatest American cities to spend some time in.
You've also got the bustle of Calle Ocho and the highly caffeinated energy of Little Havana, as well as the beautiful Art Deco district.
---

---
2nd. San Diego, California
What's great about San Diego is that the crowds aren't as big, the traffic isn't nearly as bad (looking at you Los Angeles!) and the weather is always pretty darn great.
San Diego is one of those chilled out cities where life just feels easy, with friendly people, great food and beaches that stretch on for miles. It really is a city that has everything.
---
1st. Charlotte, North Carolina
There is more than meets the eye in North Carolina and the amazing city of Charlotte make the point. This cultured metropolis has it all: action packed NASCAR car racing, funky neighbourhoods, renowned museums and fine dining.
Plus, the city is a melting pot of people from all over the country, which is a highlight.
---