The 25 Best Burgers In Illinois
The humble-but-heroic hamburger is one of the world's great dishes, so after picking the 50 best burgers in America, we wanted to go that little bit further and help our readers find the best Illinois Burgers.
From the huge stacks to simple cheeseburgers, there are some incredible options for you to work your way through. Grab a buddy and start eating these 25 amazing burgers all across Illinois… You might also want to check out the 7 most Instagrammable spots in Chicago.
The Best Burgers in Illinois, How do these rankings work?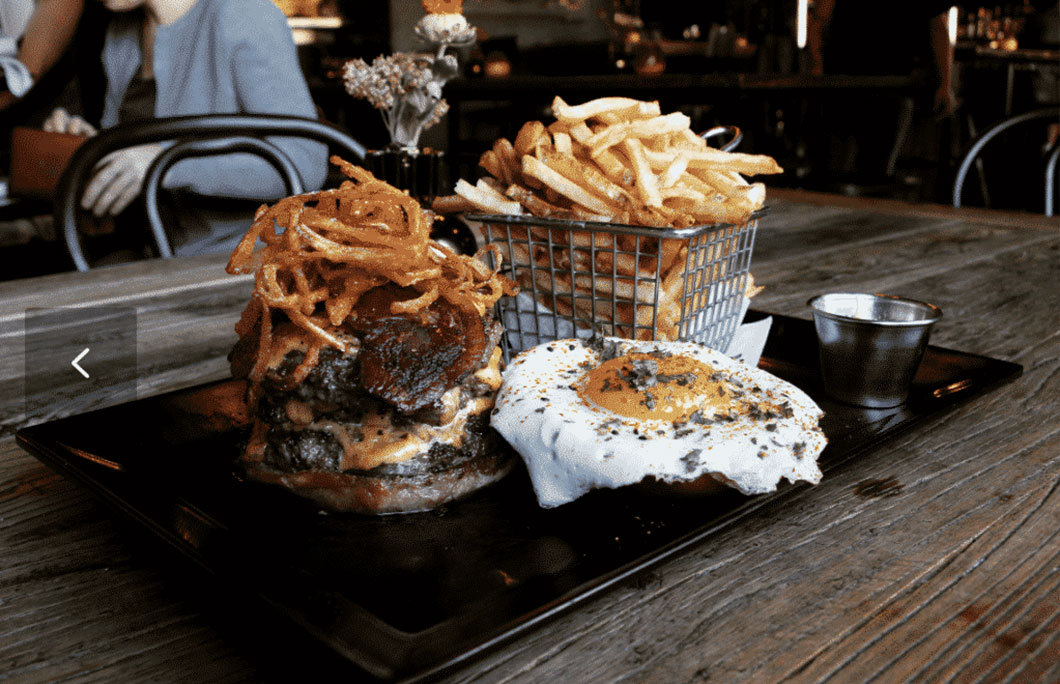 1. Little Bad Wolf – Chicago
You simply have to try the Wolf Burger at this trendy restaurant. With three beef patties, creamy melted American cheese, onion straws, house-made pickles, mayo and a fried egg, it's an absolute beast.
---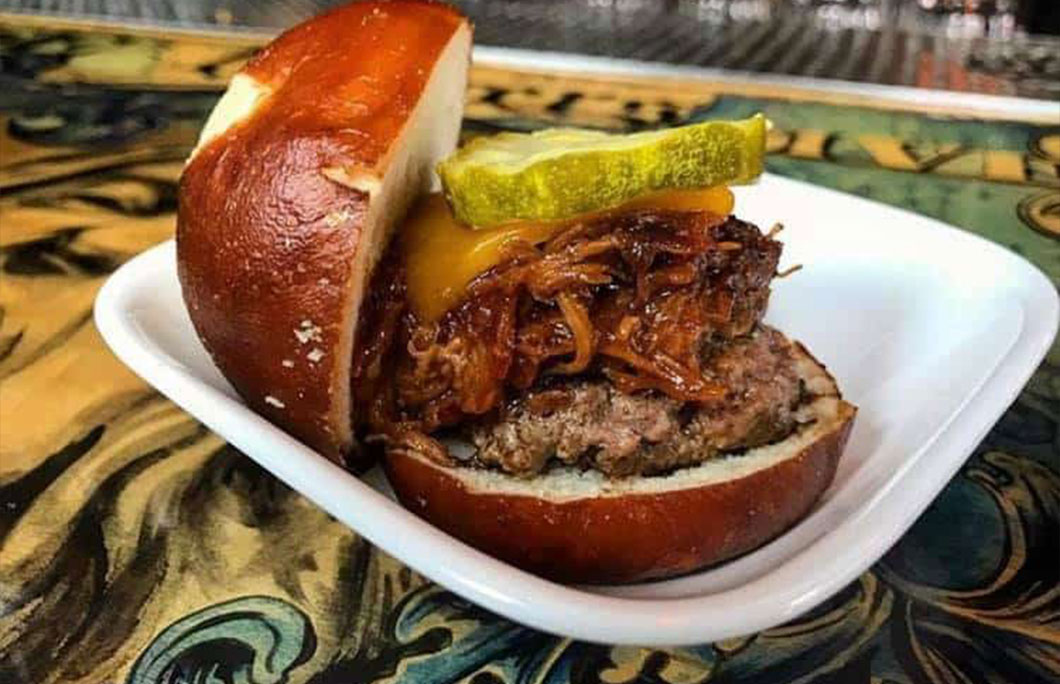 2. Kuma's Corner – Chicago
Founded in 2005, Kuma's Corner now has five locations, which is a good thing because it means you are never too far away from on of their amazing burgers. Big, thick, juicy patties with perfect pickles.
---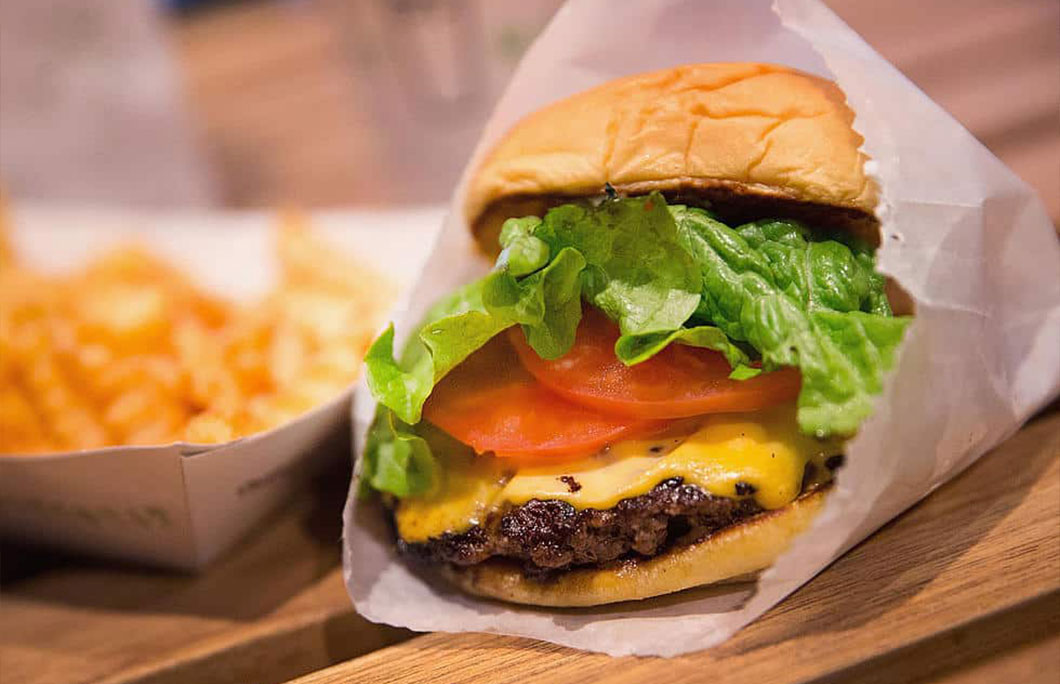 3. Farren's Pub & Eatery – Champaign
Located underground and tucked behind Nitaya Thai, the restaurant may be hard to find at first – just follow the "Burgers & Beer" arrow – for signature burgers and an extensive selection of micro-brewed beers.
---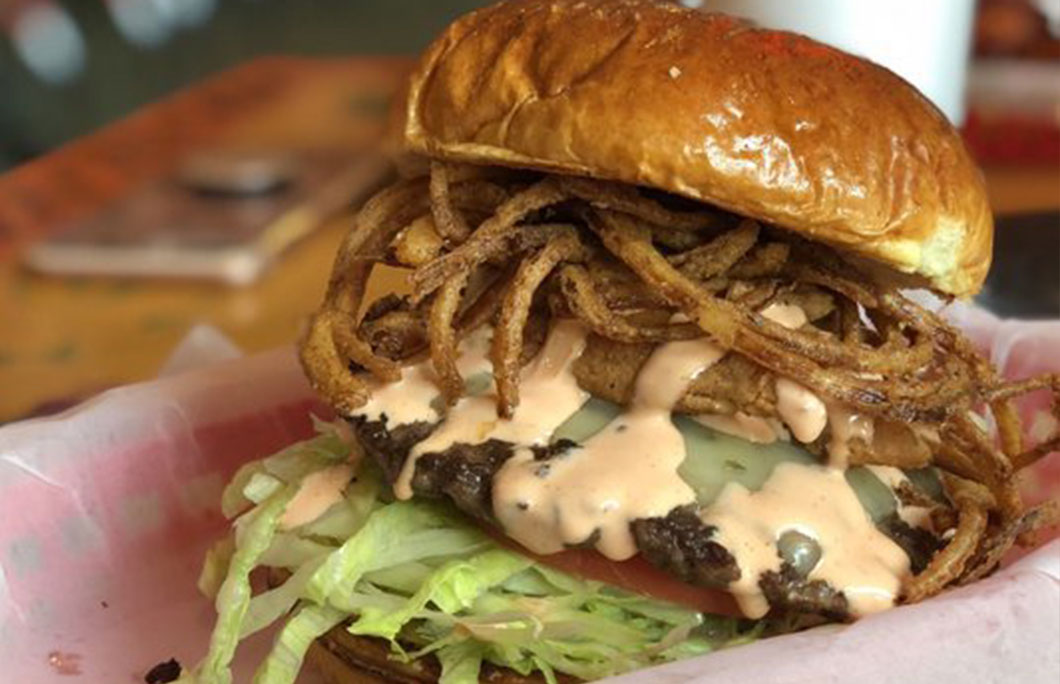 4. Bulldogs Grill – Wauconda
All their meat is ground fresh daily to guarantee the highest quality burgers and they pile the toppings super high with lots of imaginative flavours. Make sure to come with a serious appetite.
---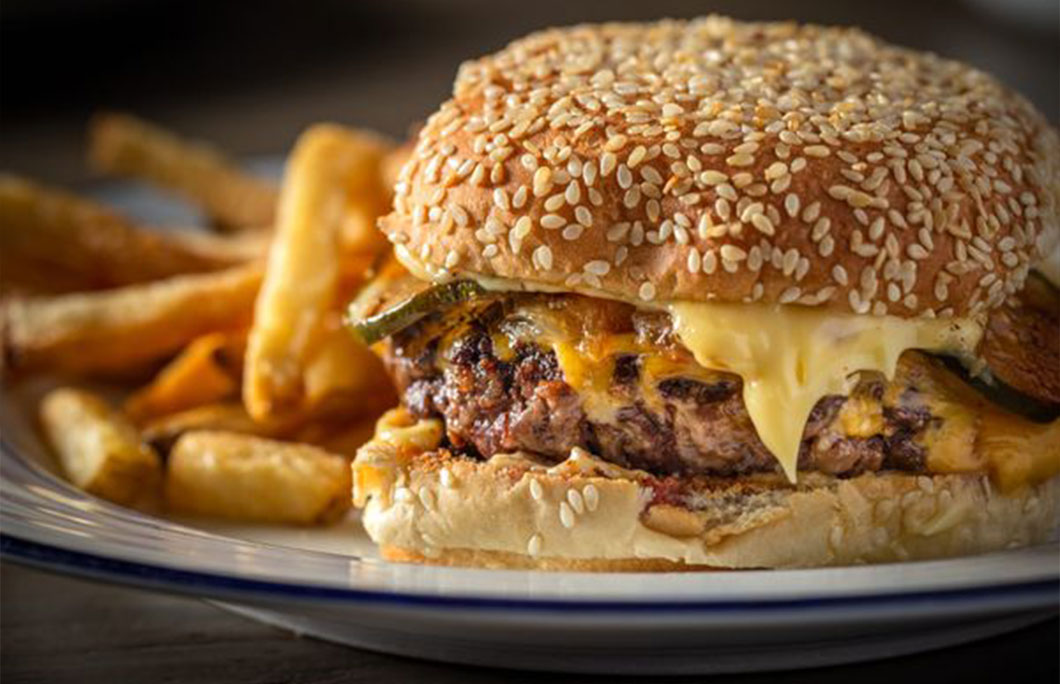 5. The Loyalist – Chicago
By developing a relationship with a 20-acre farm an hour south of the city they are able to source and create the very best produce from scratch. Their burger is simple and classic, but it ticks every single box for perfection.
---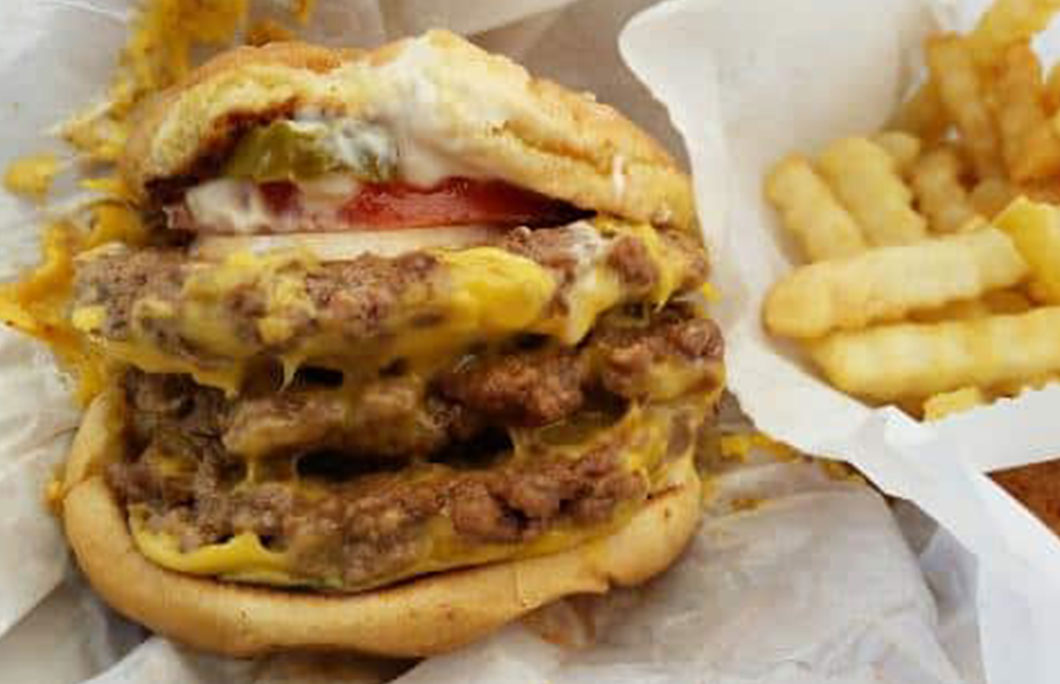 6. Wally's – Breese
A classic drive-in joint that feels like taking a step into the past, but in the very best way possible. Quality burgers and super friendly staff mean that once you discover the place you'll become an instant regular.
---
7. McCormick and Schmick's – Rosemont
While they are best known for their seafood and steaks, the burger shouldn't slip under your radar because it is quite simply sensational. The perfect size to hold in one hand and devour in one go.
---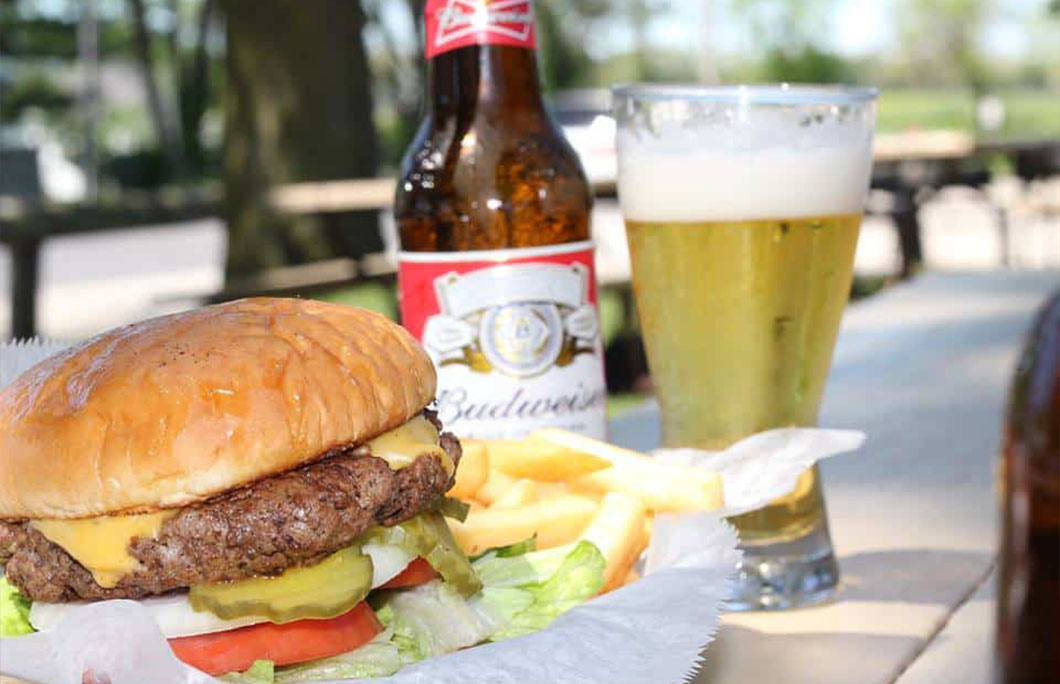 8. Ludy's Kickapoo Creek Saloon – Edwards
The restaurant has been going strong since 1986 which tells you everything you need to know. Locals have been coming for generations to eat a burger that is classic in style and consistently delicious.
---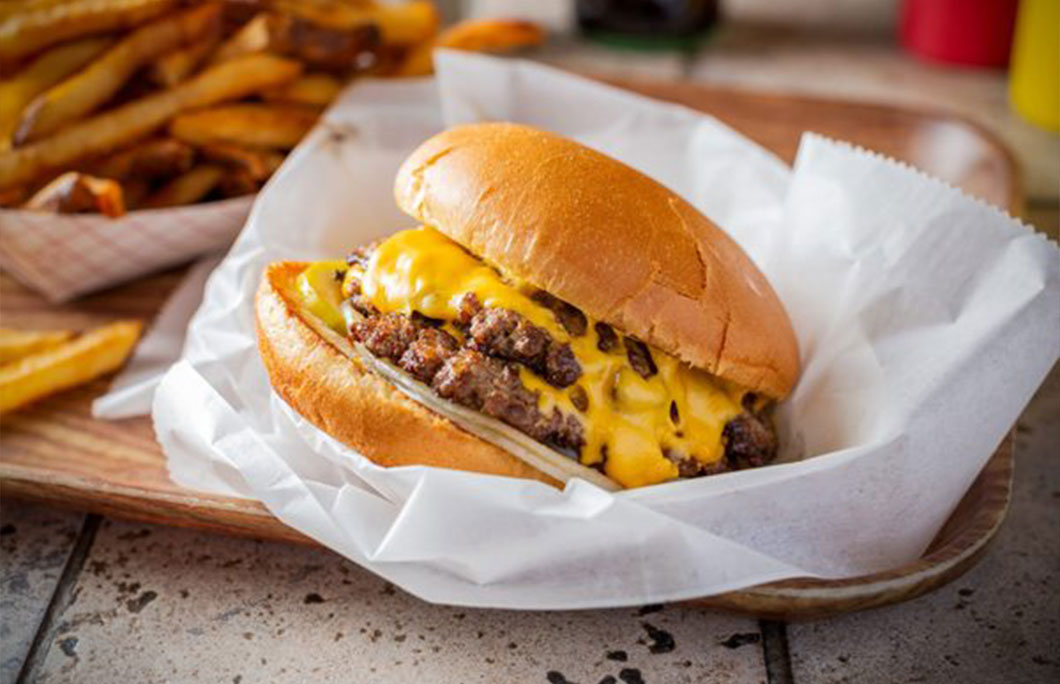 9. Edzo's Burger Shop – Chicago
They use only American beef– USDA choice chuck. It's never frozen and they cut and grind it fresh every morning in the restaurant. They also say that "we handle it gently and don't over-work it. Nothing's added to it until we shake some salt and pepper onto the meat as it cooks. That's it." The end result speaks for itself.
---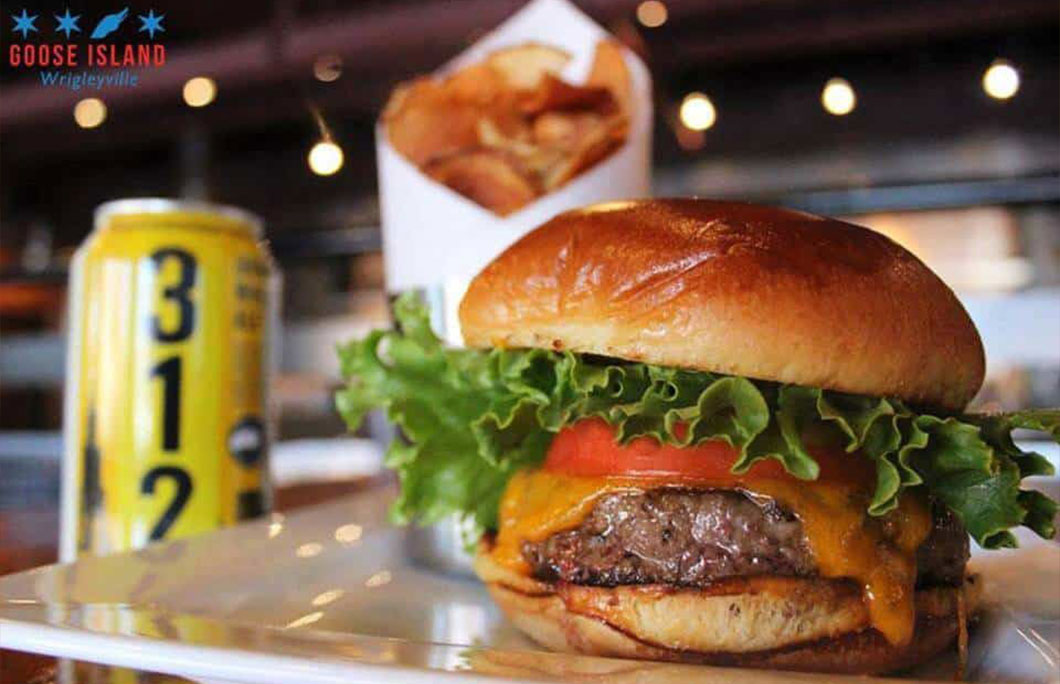 10. Goose Island – Clybourn
A wonderful brew house that has a huge selection of beers both on tap and by the bottle or can. We all know what the best thing to eat with good beer is and that's a burger. Once you taste this you are never going to want to leave.
---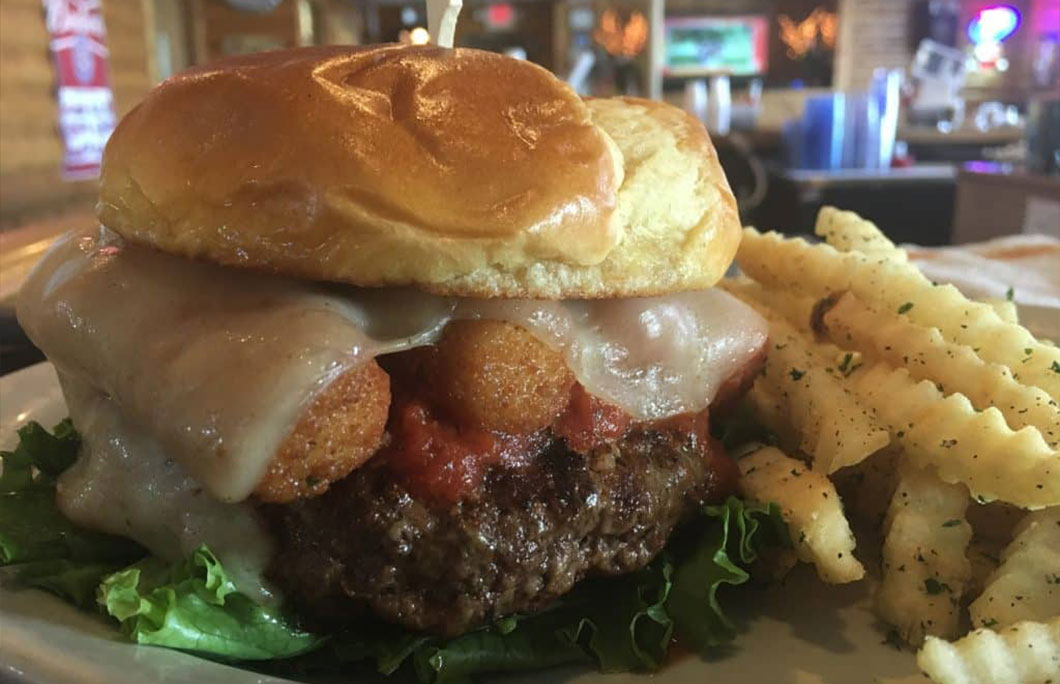 11. Honest Abe's Tap and Grill – Morris
An old school honest sports bar where the service is terrific, the beers super cold and crucially the burger is big. So, you'll have plenty of sustenance to keep you going for the rest of the day's sport games.
---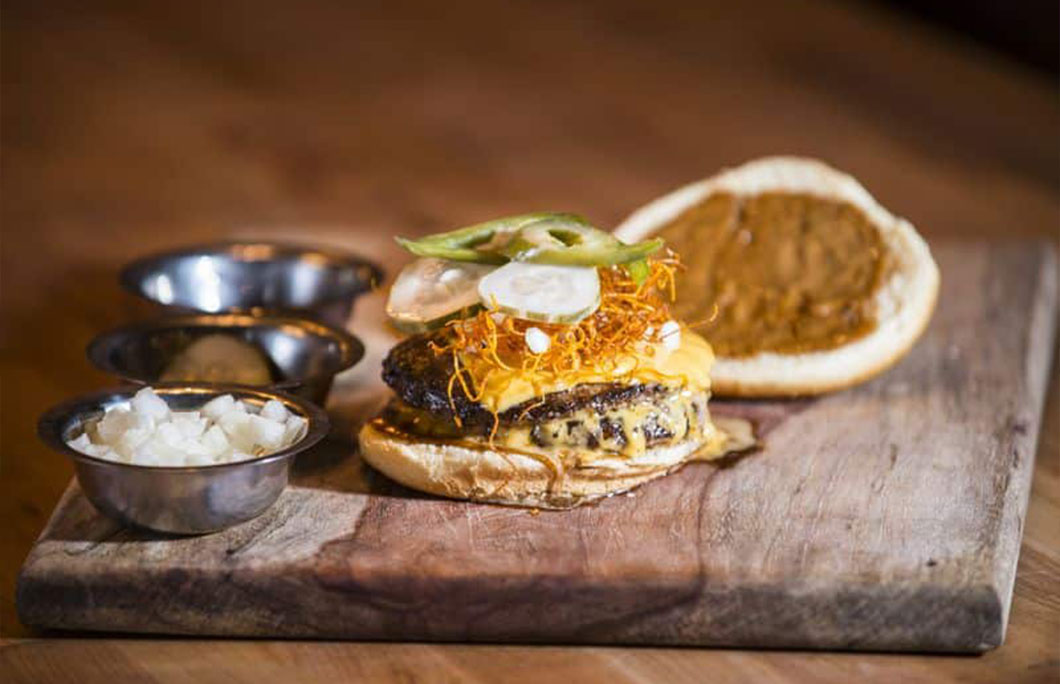 12. Mott Street – Chicago
High end dining done without all the pomp and ceremony that some places insist on. That extends to the burger. so although everything on the menu looks amazing you'd be foolish to look beyond this classic.
---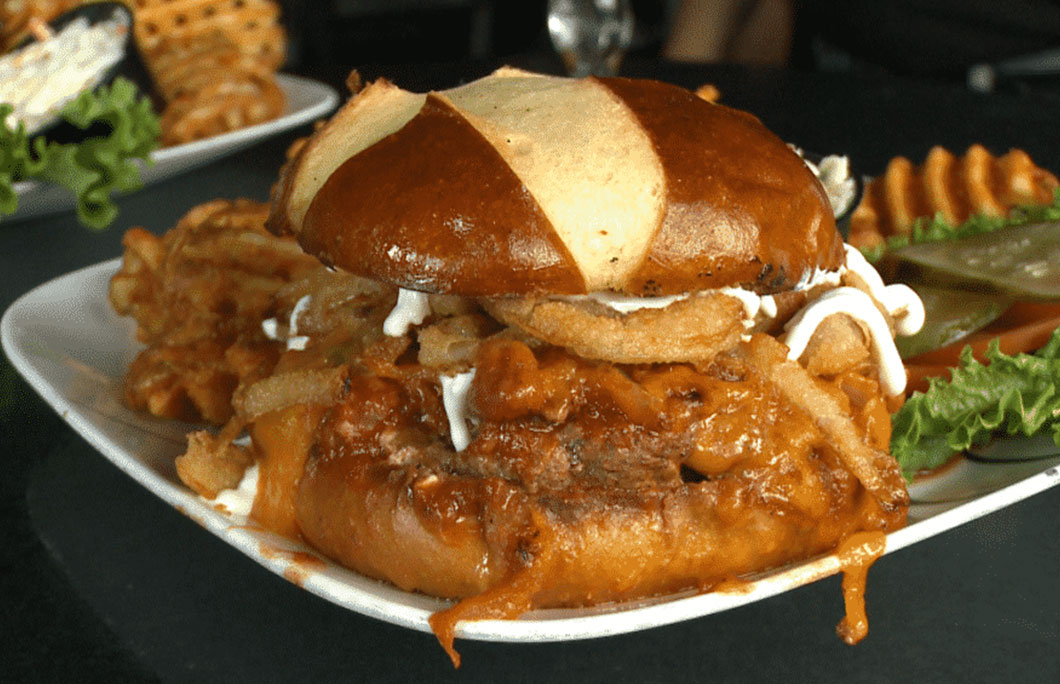 13. Tracks Bar and Grill – Cary
---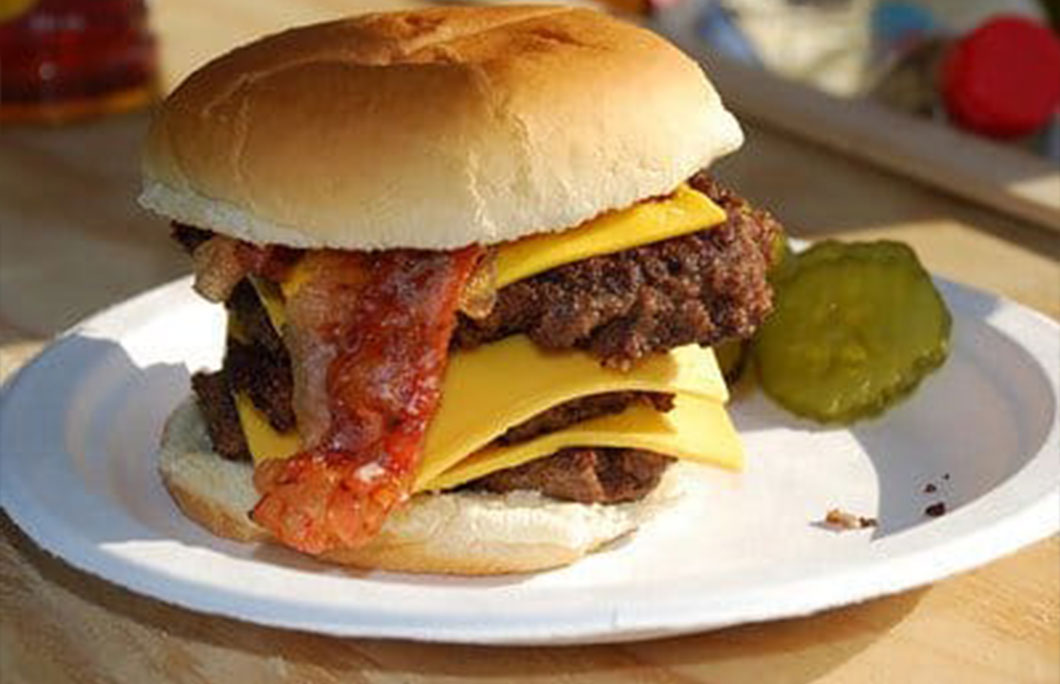 14. Moonshine Store – Martinsville
This historic country store serves up classic burgers and sandwiches that are worth the drive from miles in any direction. Paper plates, no fuss and just really good, simple honest food.
---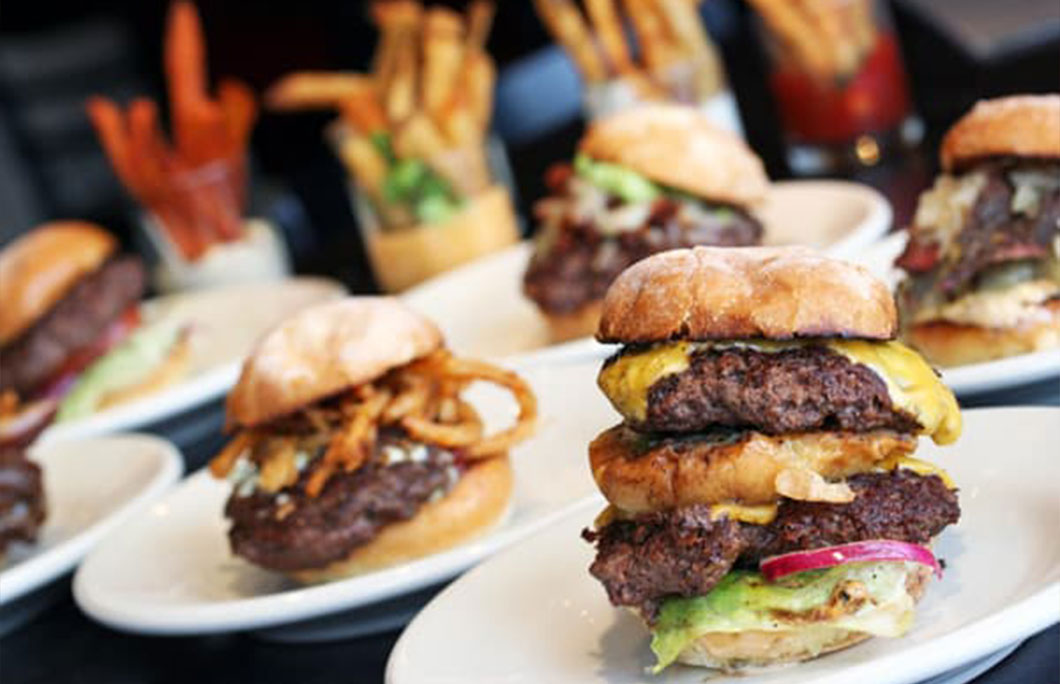 15. DMK Burger Bar – Chicago
Following a year long expedition across America to find the best burgers in the USA, restaurateur David Morton Chef Michael Kornick opened the first DMK Burger Bar in 2009. 100% grass-fed beef patties, bison, and all natural turkey burgers paired with its legendary artisanal buns make for a sublime combination.
---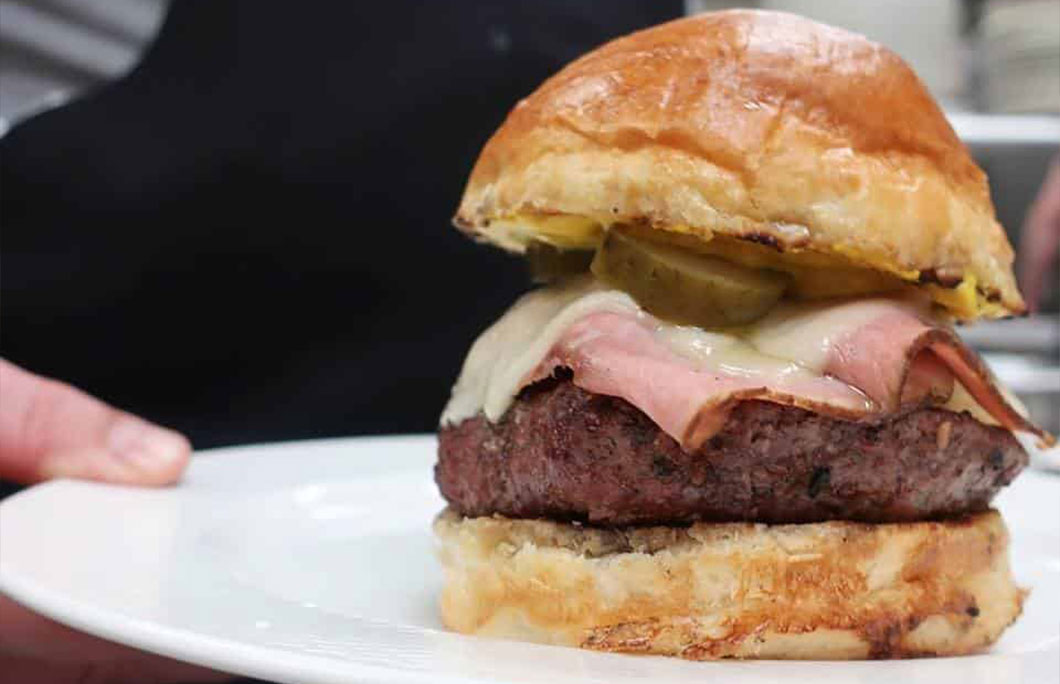 16. Vie – Western Springs
Named for the French word for life, Vie offers contemporary American cuisine and has been wowing their loyal customers since 2004. Their burger is a beast that you'll need a serious appetite for – it's always cooked to absolute perfection.
---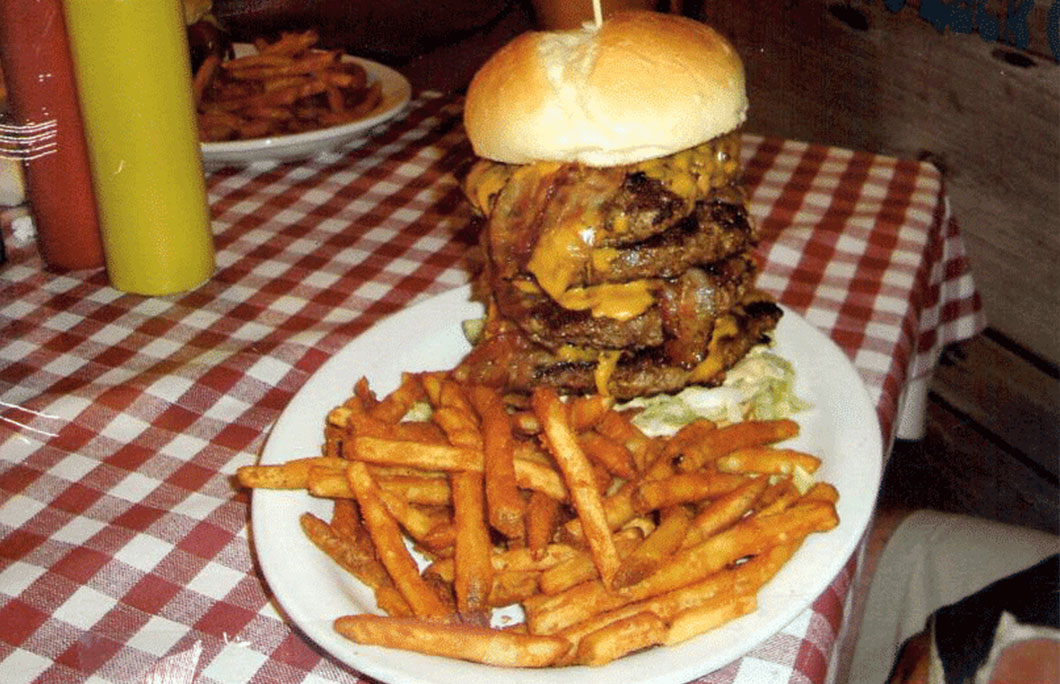 17. Durty Gurt's Burger Joint – Galena
Durty Gurts Burger Joynt was founded in 2007 to fill what they thought was the need for a great burger in downtown Galena. The prices are reasonable, the portions huge and the service world class. What more could you ask for from a local burger joint?
---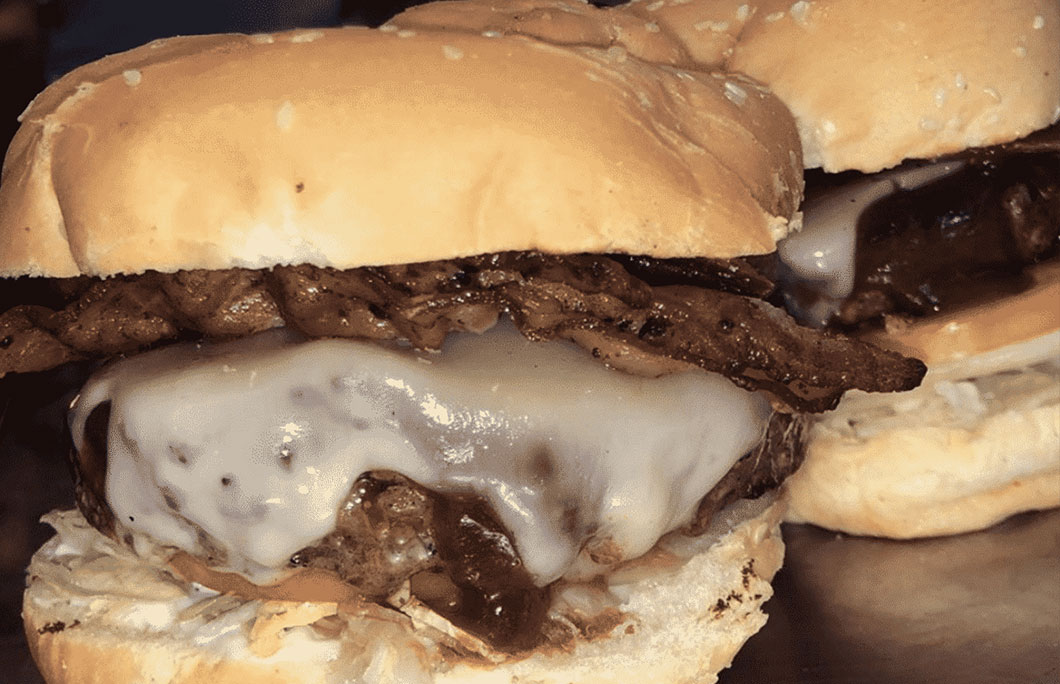 18. Paradise Pup- Chicago
Serving up fast-food favorites in Chicago since 1983!
This small roadside shack serves up terrific burgers that rank among the suburb's finest. The juicy beef patties are served on a challah bun, make sure to add their gooey Merkts cheddar spread, yum!
---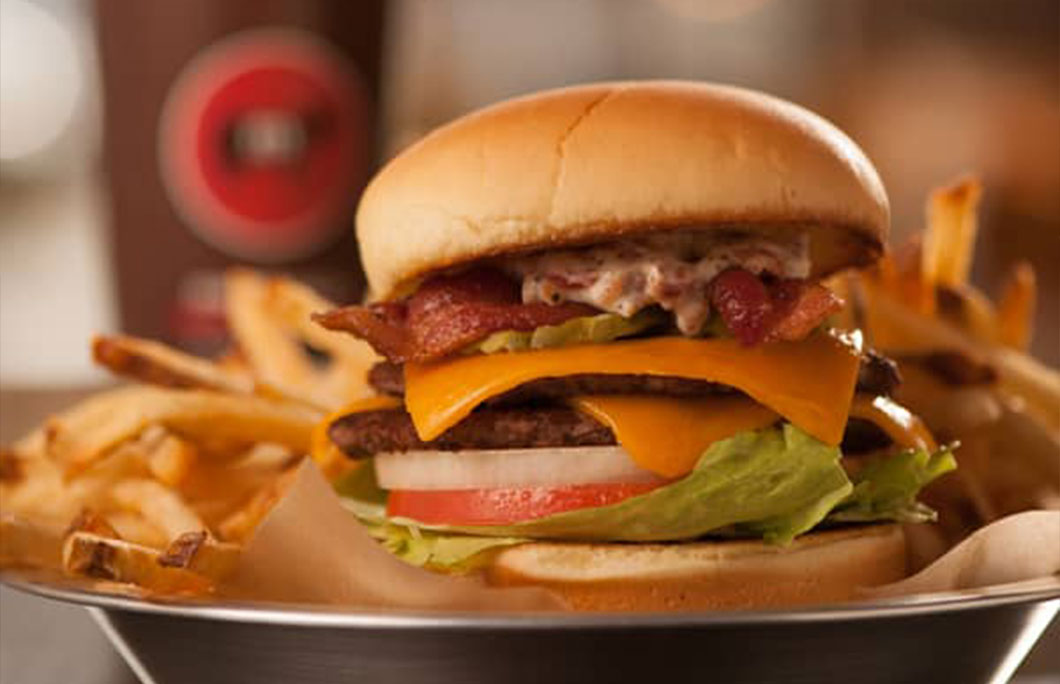 19. Meatheads – Bloomington
With 16 locations in the Chicagoland area, Meatheads is always there on hand when you want a simply perfect beef burger. Their high-end hamburgers come at a super reasonable price – this is clean, honest food.
---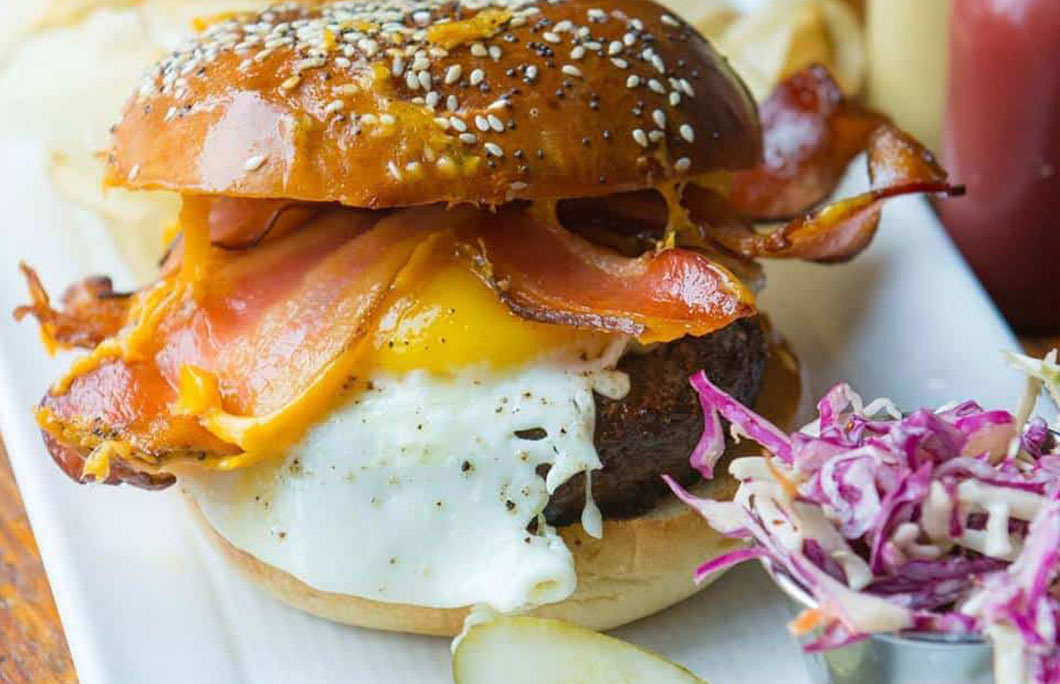 20. Hot Chocolate – Chicago
This hip American eatery does all the best treats for your tastebuds, from lush hot chocolates and pastries to brunch, as well as a seriously delectable burger. The flavour comes from the oozing pile of Char Valley Cheddar cheese. Go wild and add bacon and a sunny side egg.
---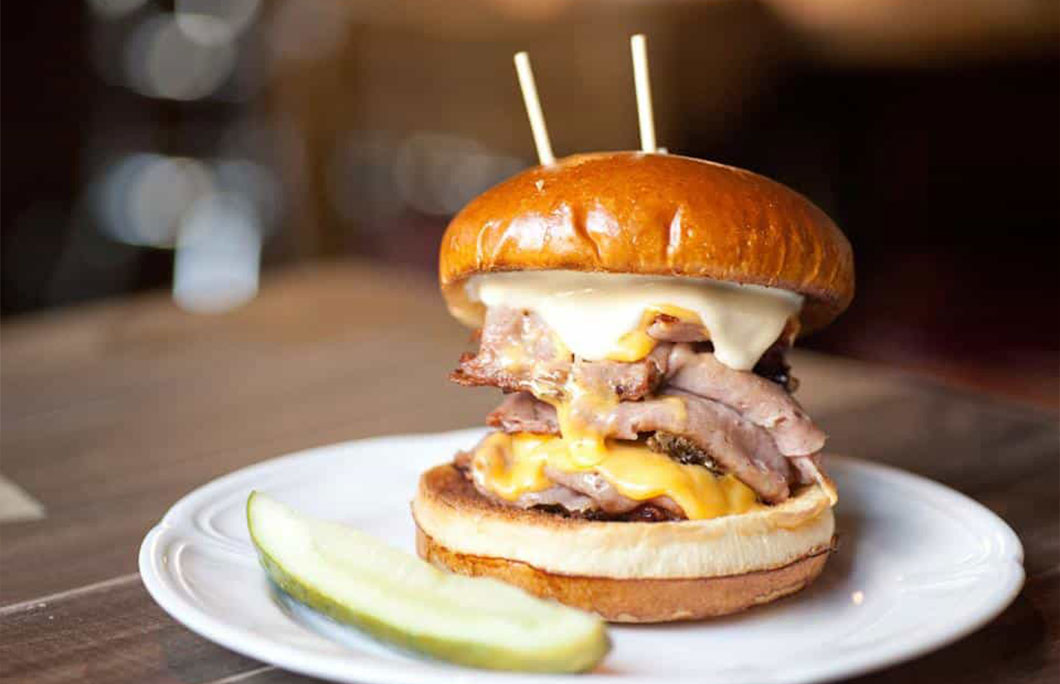 21. Au Cheval – Chicago
Au Cheval have restaurants in two of the world's great cities: Chicago and New York, both of which serve elegant and wonderfully sourced food. Their cocktails and beers are impressive and the food menu extensive but c'mon, it's the burger you want.
---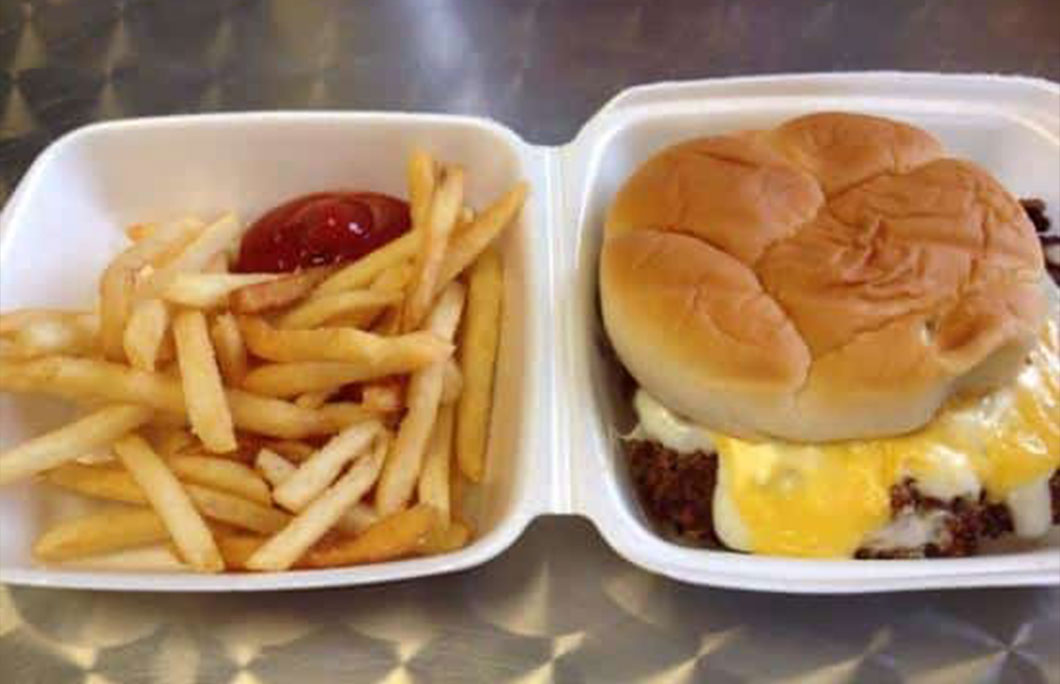 22. Gross' Burger- Danville
Gross' Burger is a must-try when driving through the area – diner food done perfectly. Burgers are griddle smashed and super juicy, the buns are fresh and soft and the fries just the right amount of crisp.
---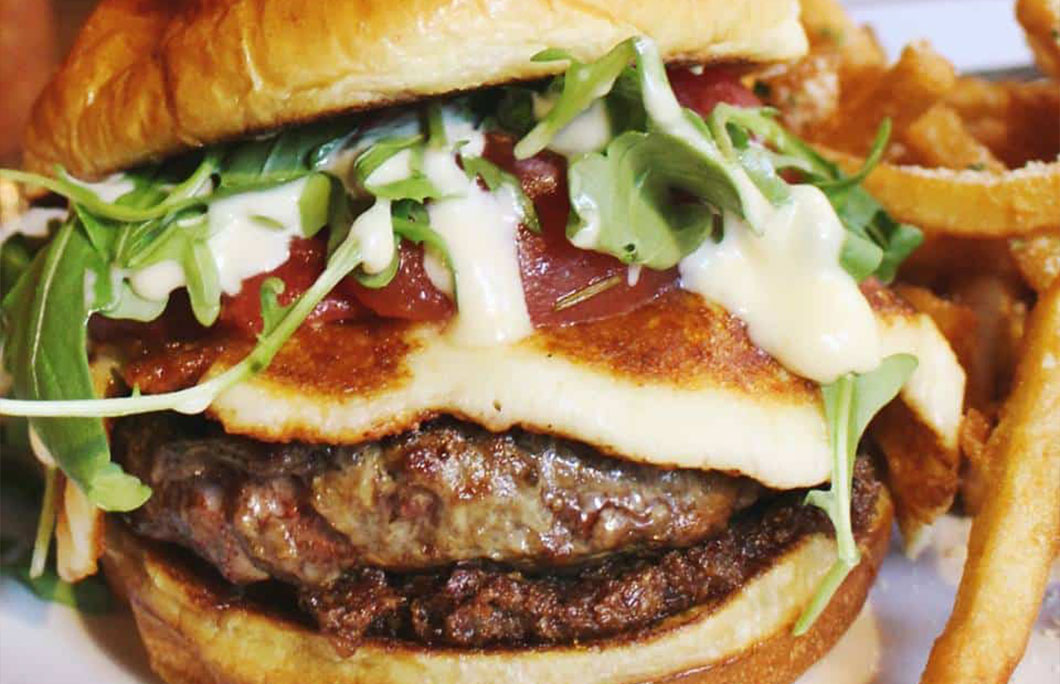 23. Davanti Enoteca – Chicago
A swish Italian eatery with locations in Chicago city and Western Springs, the burger here is the wild card on the otherwise all-Italian menu. And what a wonderful wild card it is: the Davanti Burger comes with bacon jam, roasted tomatoes, cheese curd, arugula, roasted garlic aioli and parmesan fries.
---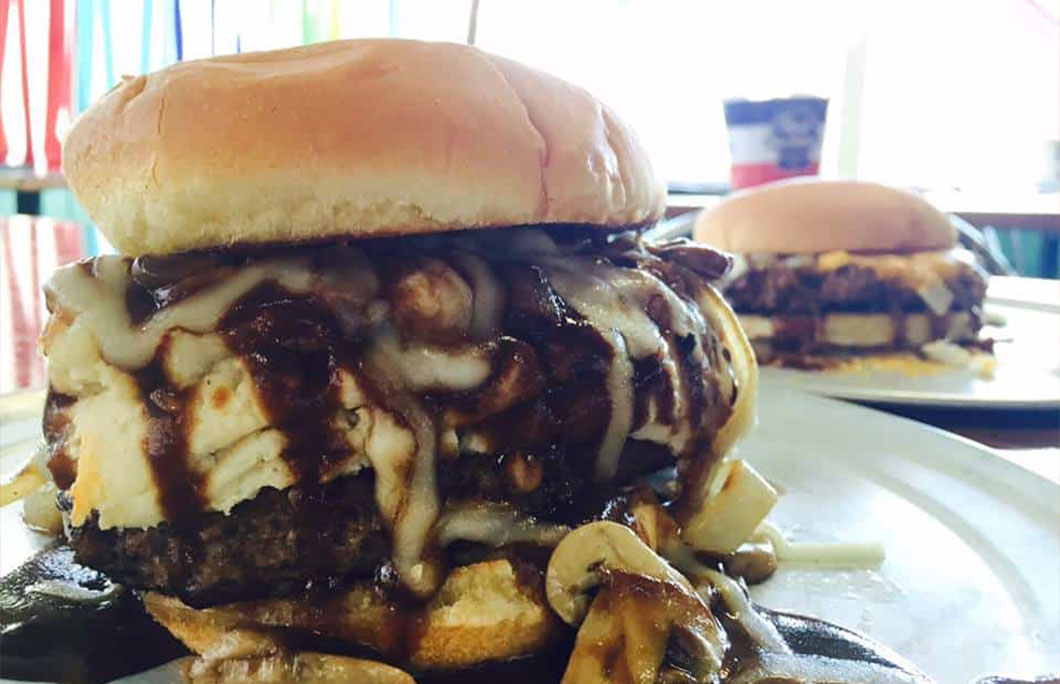 24. Burger Barge – East Peoria
Burger Barge is a family favourite, with three handy locations in central Illinois. Their burgers are absolute beasts – thick, juicy patties smothered in homemade sauce and sandwiched between freshly baked buns. Keep an eye out for creative daily burger specials.
---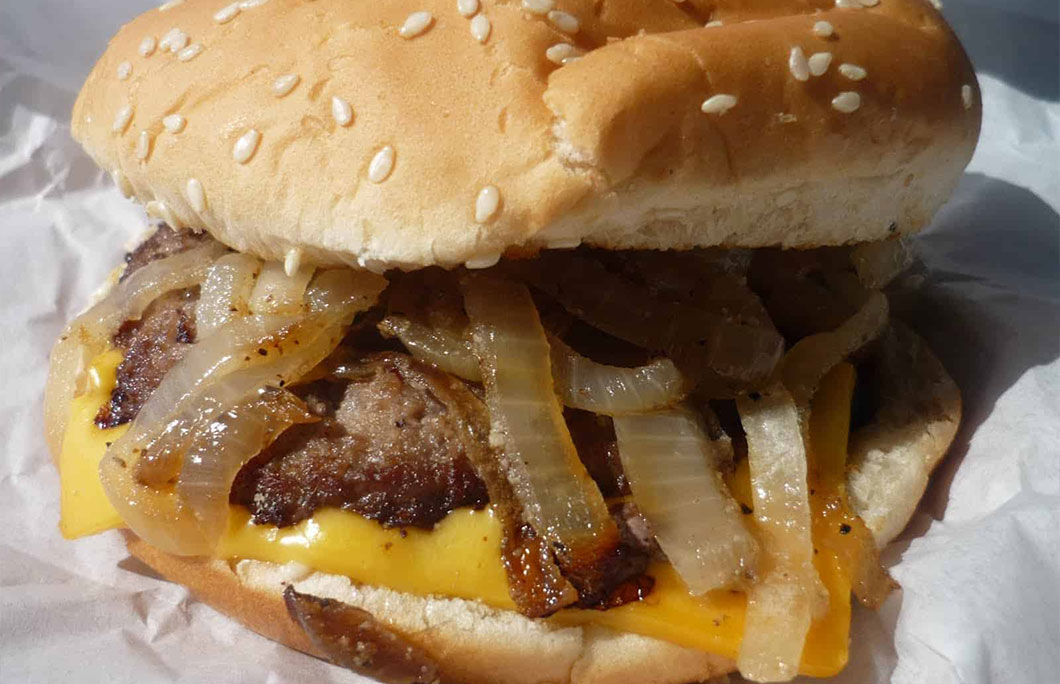 25. Nicky's The Real Mccoy – Chicago
A proper old school fast food joint that do great burgers, ribs, hot dogs and shakes. The fried onions on their classic burger are what make it special. You can smell the pure goodness the second you walk in the door.
---