The 50 Best Places for Chicken Wings In The USA
If there's one dish that brings pleasure to the masses, it has to be a humble bowl of chicken wings. Something so simple, yet with so many varieties that never fails to deliver happiness. The fact that you usually wash them down with some beer is just an added bonus…
In America – from BBQs to sports bars and at restaurants or food stalls around the country – wings feature on many a menu. We've done the hard work for you and found some incredible chicken wings to eat – no matter what state you live in or are visiting.
The absolute best of the best…
Best Places for Chicken Wings In The USA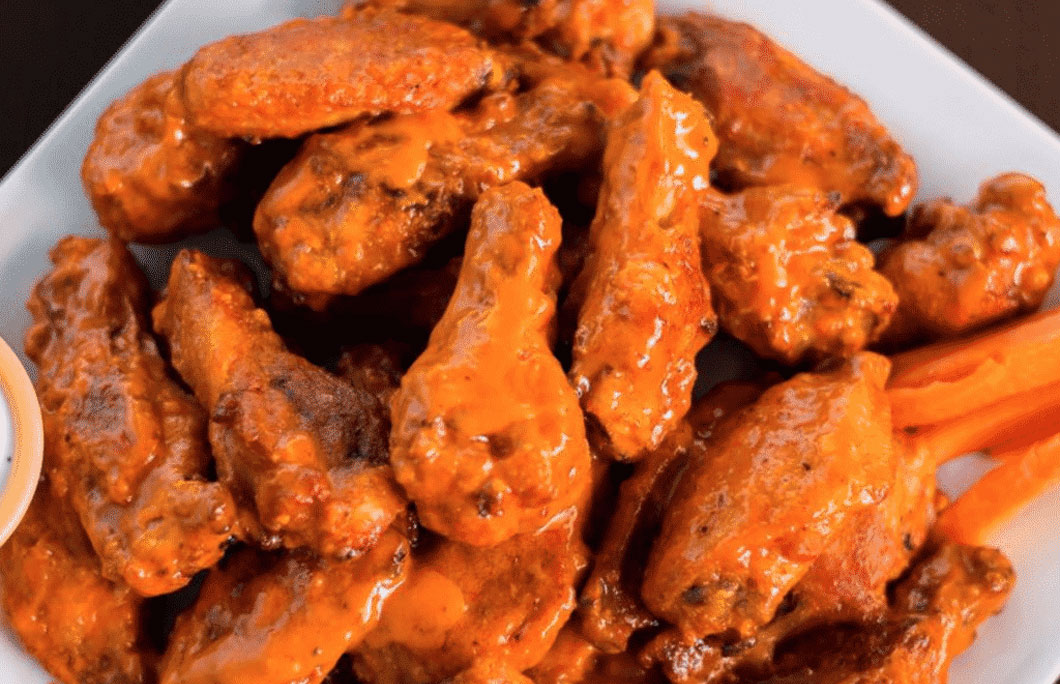 1. Island Wing Company in Mobile, Alabama
Their big selling point is that they focus on baking the wings rather than frying them, so you end up with a much healthier option. With sauces as tasty as theirs you don't miss out on one bit of flavour.
---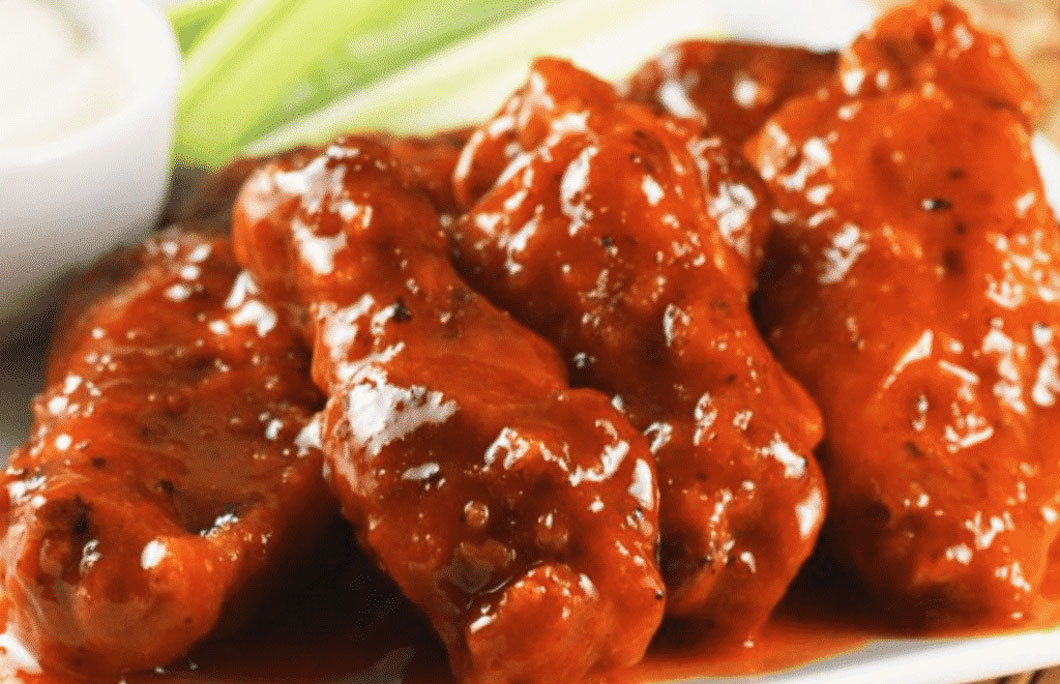 2. That Wing Place in Anchorage, Alaska
While they serve subs, burgers and plenty of other delicious fast food here, it's the wings that you don't want to miss. Have both a buffalo and a dry rub to get the best of both worlds. Delicious.
---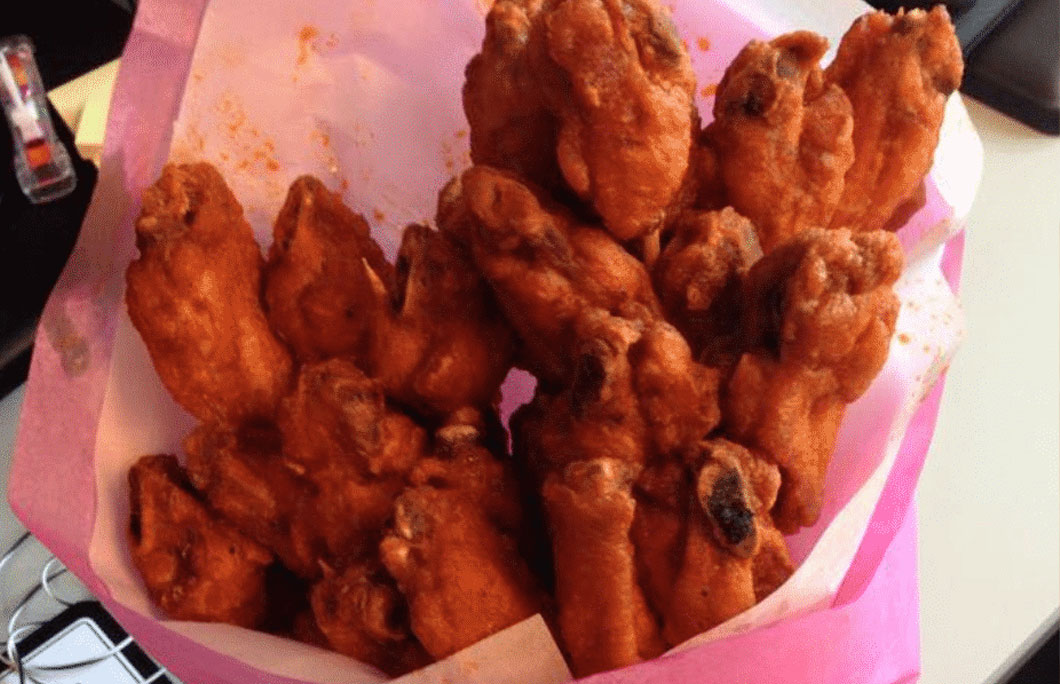 3. Long Wong's in Phoenix, Arizona
Any joint that has had the same owners for 34 years is going to be seriously good at what they do, given how long the general lifespan of a restaurant is. Their "Bouquet" of wings for Valentine's day shows their marketing genius too.
---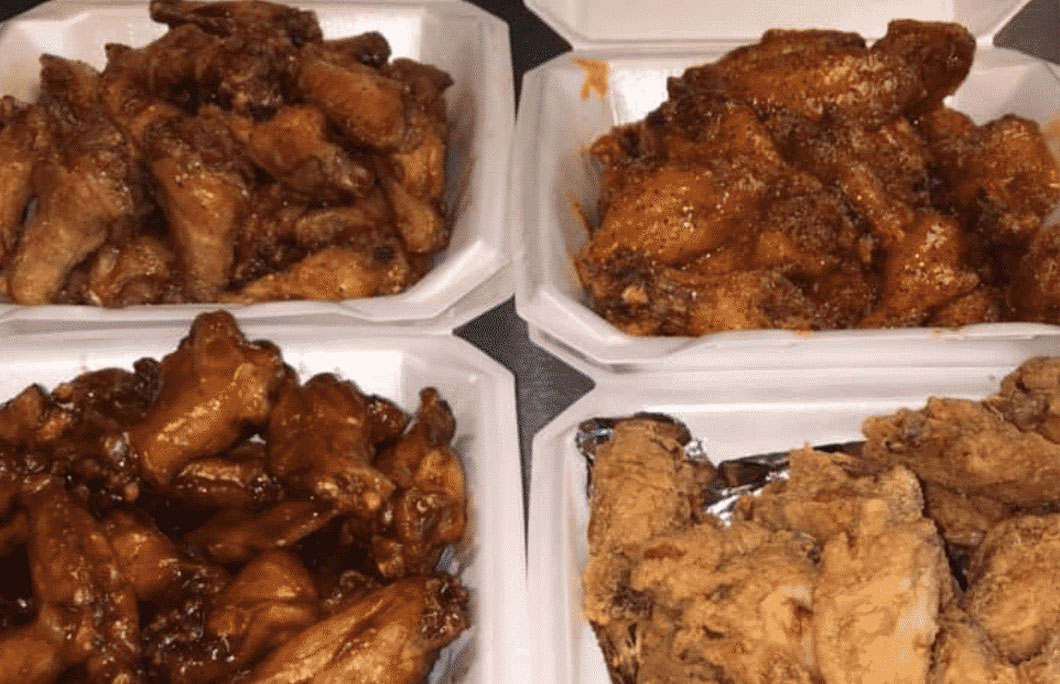 4. Wing Shack Bar and Grill in Little Rock, Arkansas
The food is so good and the portions so affordable and big that you'll want to get there early, as there is nearly always a line. Plenty of different tasty wing varieties to choose from.
---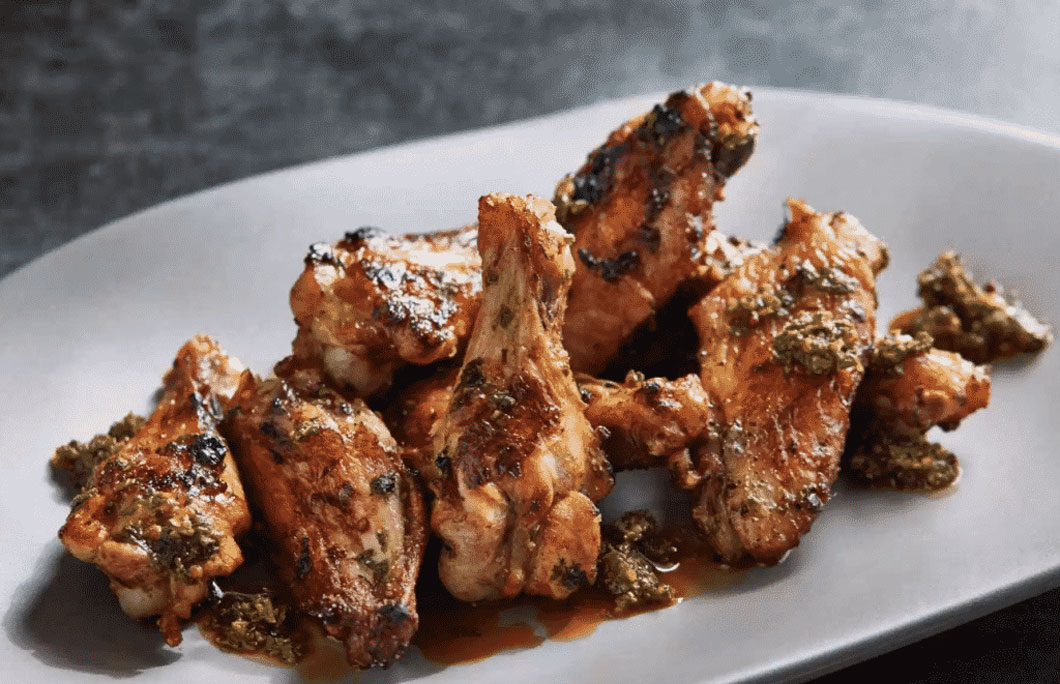 5. Charcoal in Venice, California
An inviting neighborhood restaurant from Michelin-starred Chef and Owner Josiah Citrin that was inspired by the backyard barbecues. If the wings are at a Michelin standard you just know they are going to be something special.
---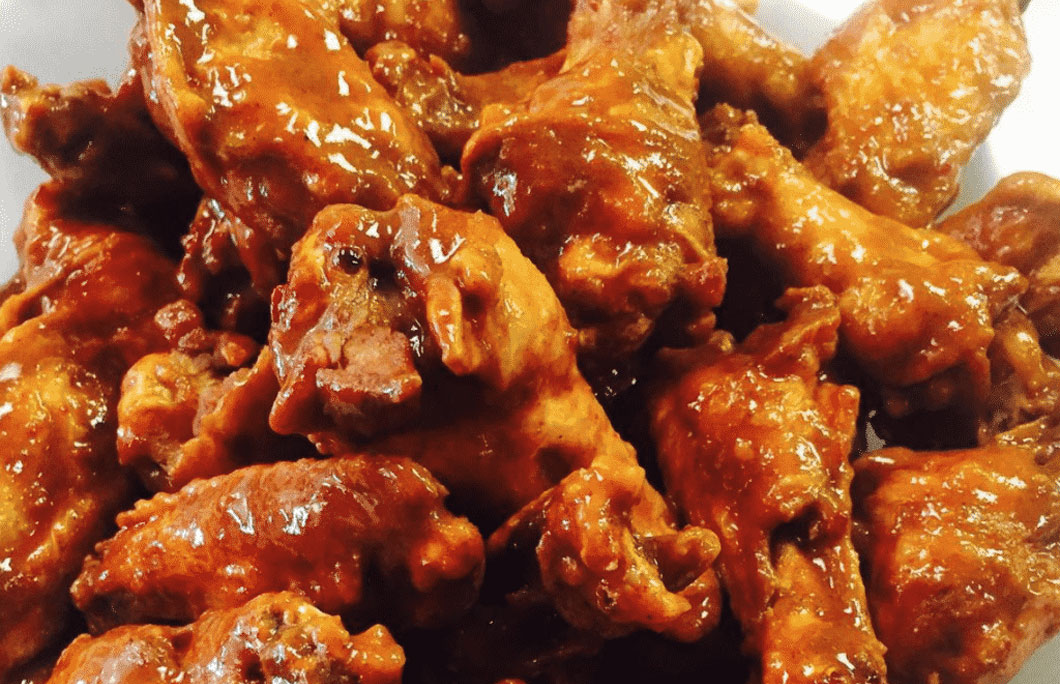 6. CD's Wings in Westminster, Colorado
Their food is all made to order, and they use fresh, never frozen wings. They are known for their traditional Buffalo style wings that deliver the classic East Coast flavor. With sauces made in house, you can't go wrong here.
---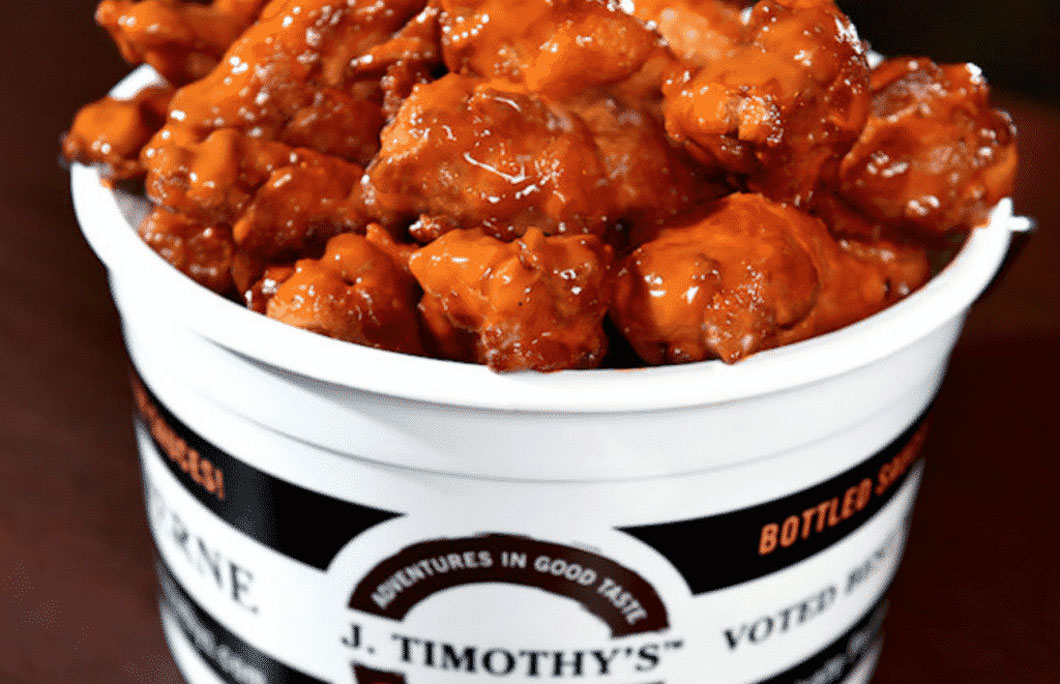 7. J Timothy's Taverne in Plainville, Connecticut
The owners purchased the building in 1979 when it was a more formal dining room but close to 40 years later, it now serves huge sumptuous buckets of wings that taste absolutely incredible.
---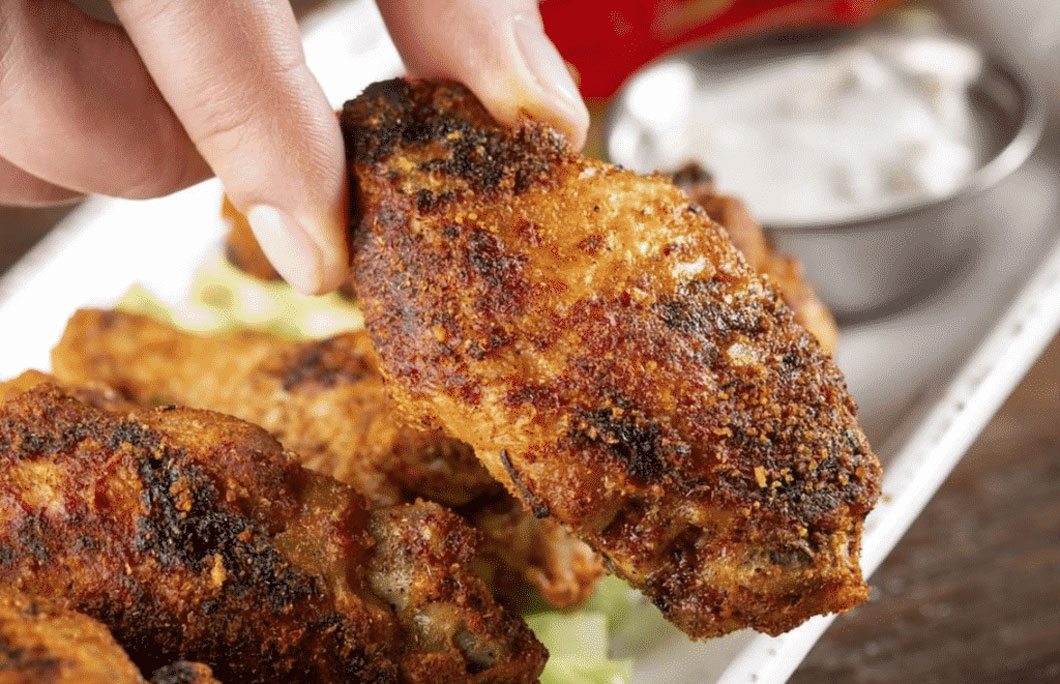 8. Anthony's Coal Fired Pizza in Wilmington, Delaware
Whats better than just wings? Wings as a starter before a great pizza of course. The . only downside with these amazing wings is they appear only as a special or during big games. Get 'em while you can or start lobbying for them to be on the menu full time because they really are that good.
---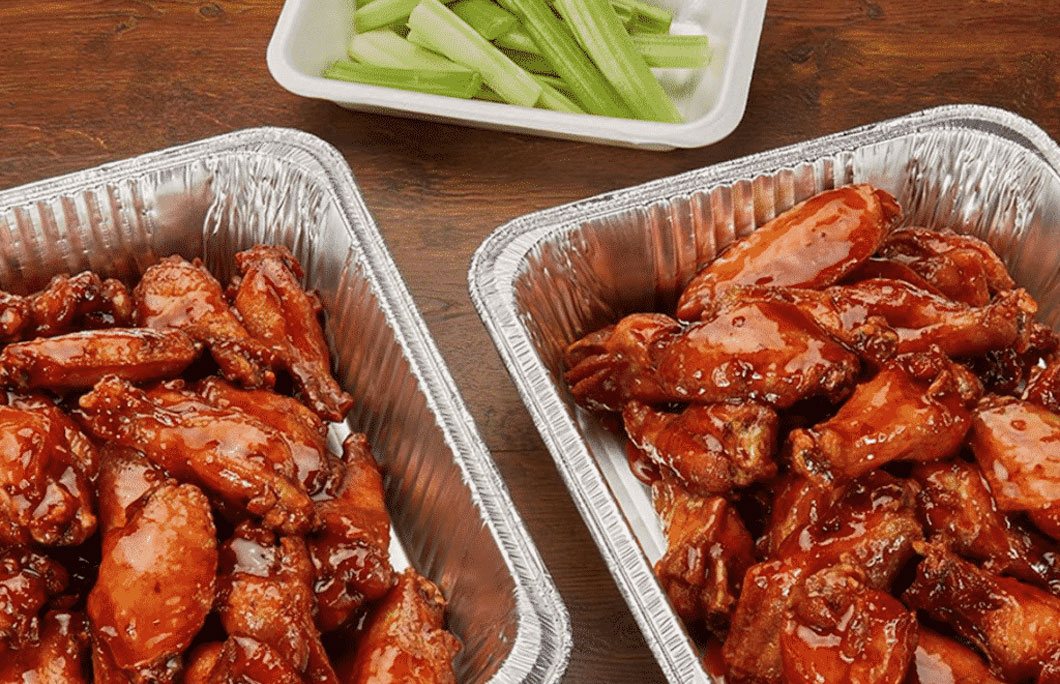 9. Miller's Ale House in Orlando, Florida
A great chain of bars that serves over 75 different types of beers. Although they have an extensive food menu with great steaks and pastas available, you would be foolish to pass up on the wings which are simply out of this world.
---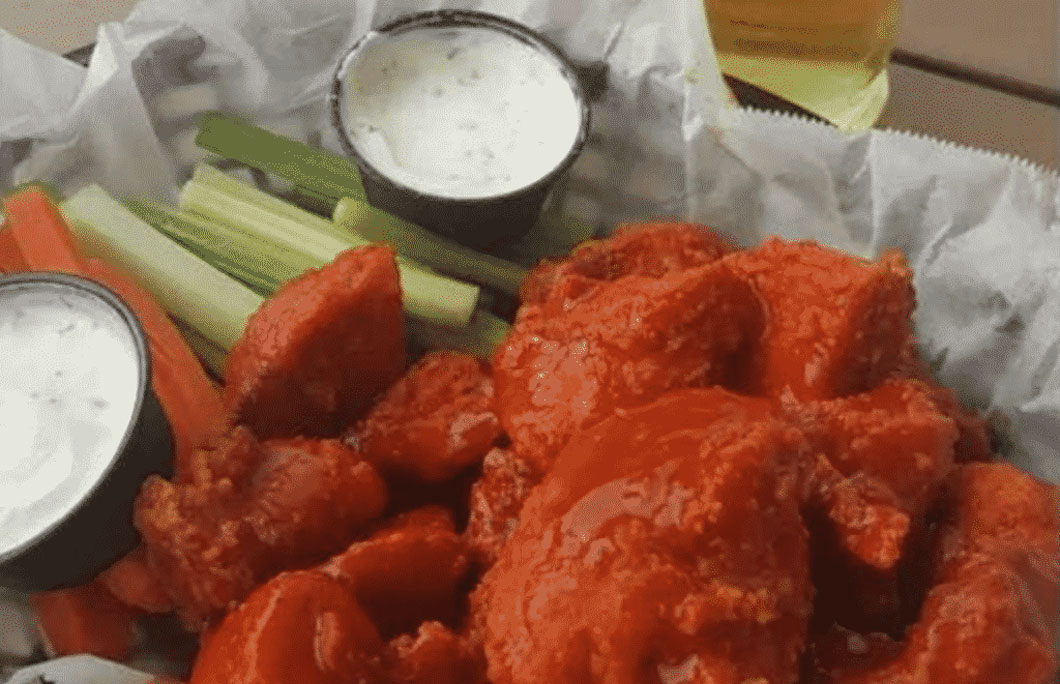 10. Wing Factory in Atlanta, Georgia
There's four Wing Factory spots to choose form in the state and that can only be a good thing, because as soon as you sink your teeth into these beauties your taste buds are going to absolutely explode. Their sauces are especially wholesome and tasty.
---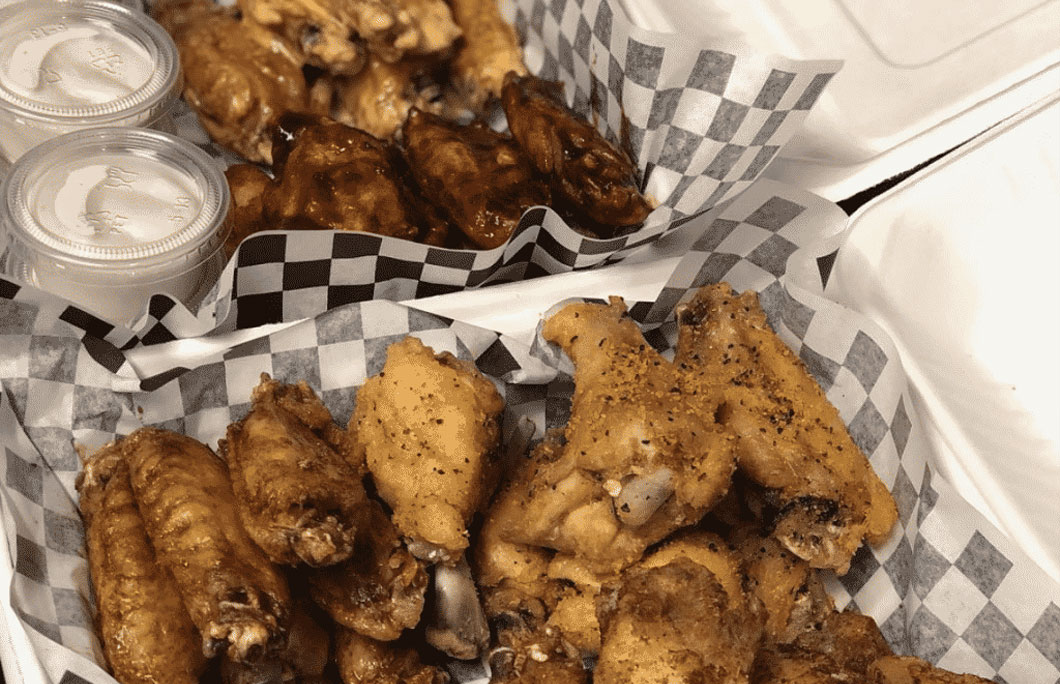 11. Hilo Town Tavern in Hilo, Hawaii
Their wings come in nine different varieties which include Honey Bbq, Teriyaki Garlic, Kimchee and Lemon pepper. Along with some delicious dipping sauces, this is not a place you'll want to miss.
---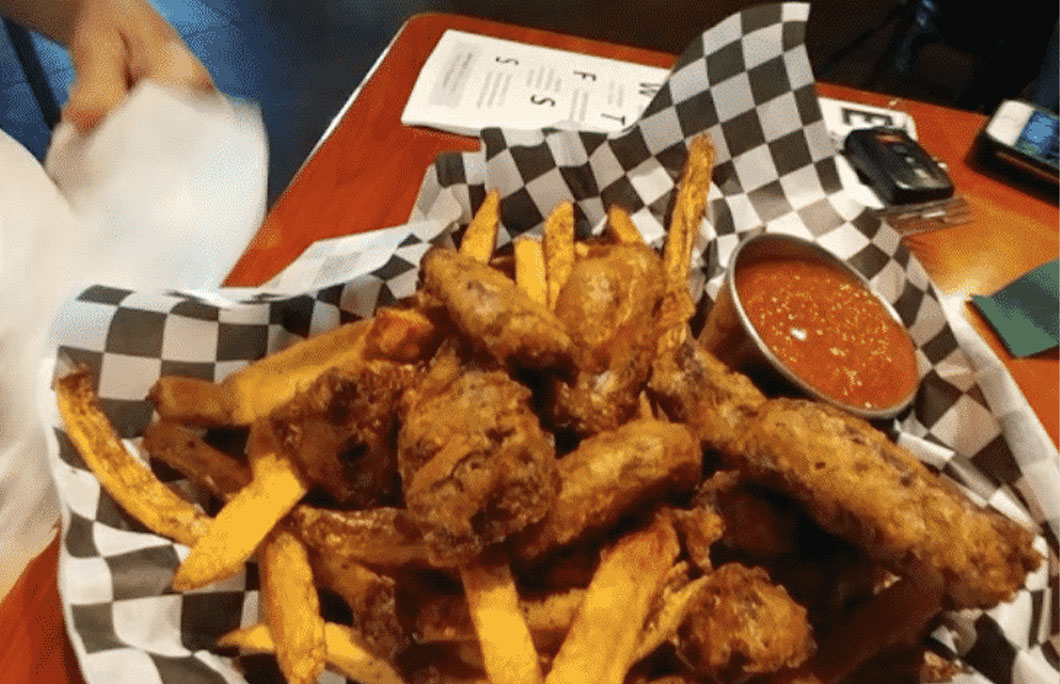 12. Edge Brewing Company in Boise, Idaho
The only thing that beats a good plate of wings is a good plate of wings served with some seriously good beer. Their bar is the perfect place to try some spicy hot sauce and wash it down with their house brews.
---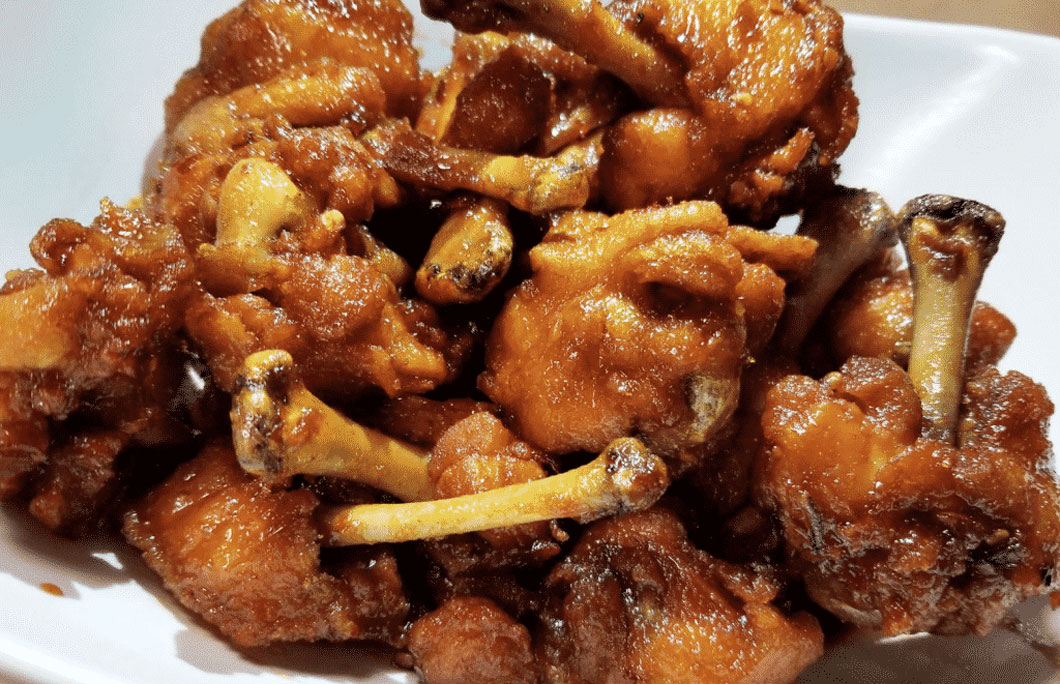 13. Great Sea Chinese Restaurant in Chicago, Illinois
Great Sea Restaurant is known to offer the finest spicy chicken wings in the Chicago area. These are wings that pack a serious punch and which are beautifully prepared so you can easily get at the proper meaty bits. Better have a cold beer ready for that heat though!
---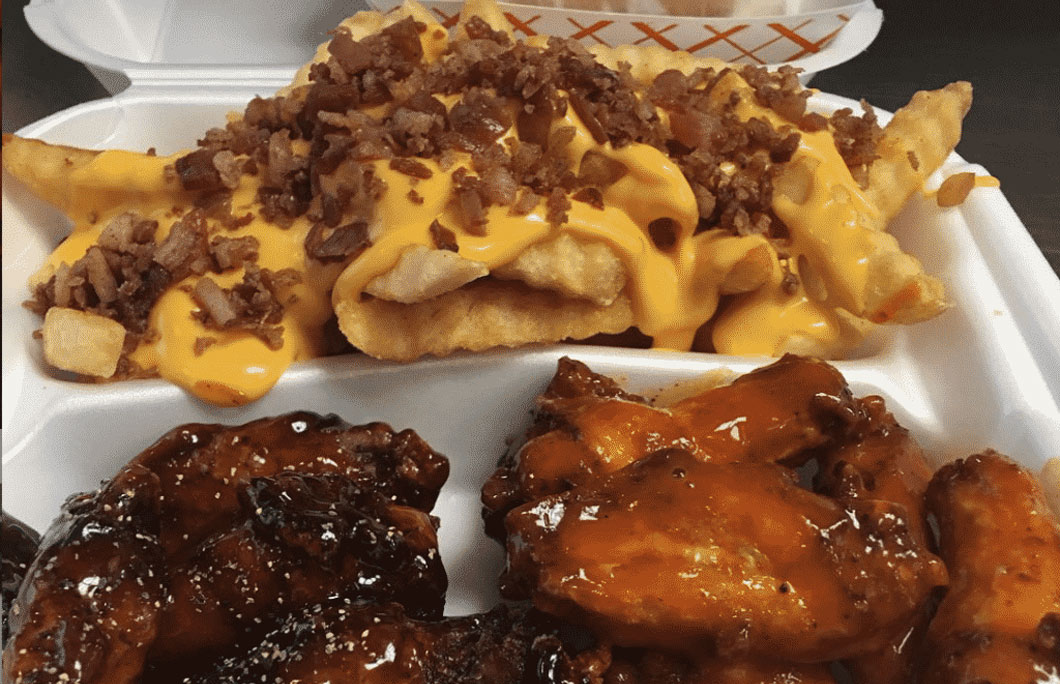 14. R&R Extreme Wings in Indianapolis, Indiana
R&R Extreme Wings have over a dozen sauces to choose from but what really makes things exciting here are the sides that add to the whole experience. The staff live and breathe food, and you will be a regular before you know it.
---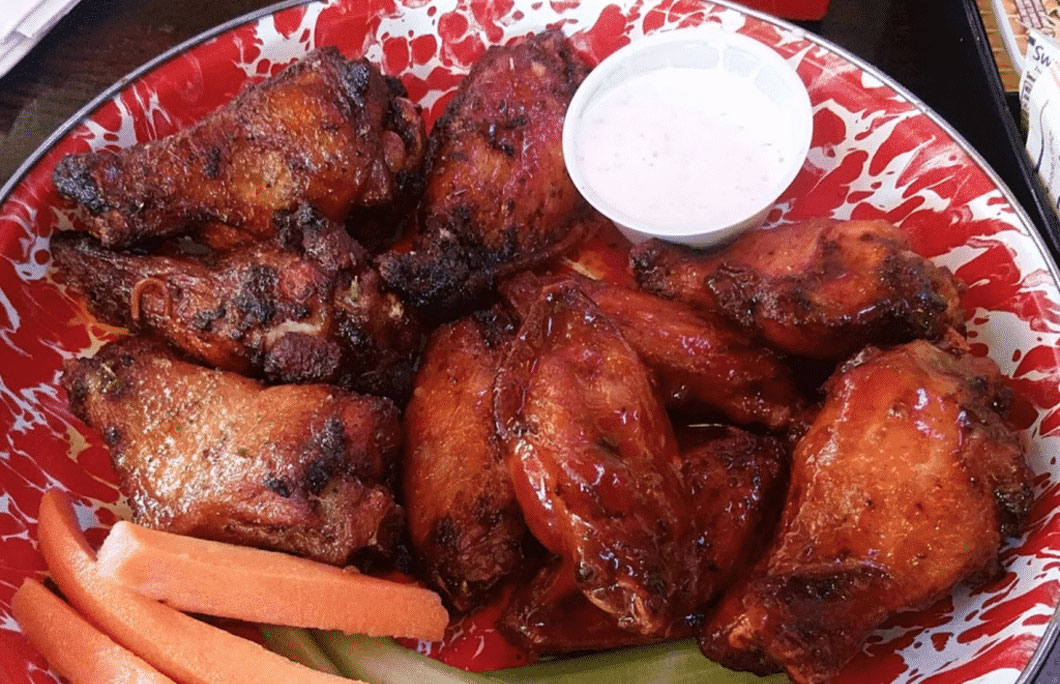 15. Jethro's BBQ in Des Moines, Iowa
Some seriously tasty BBQ with locations across the state. Although there are some seriously tempting other items on the menu make sure you stick with the classic wings, because it's a choice you will never regret making.
---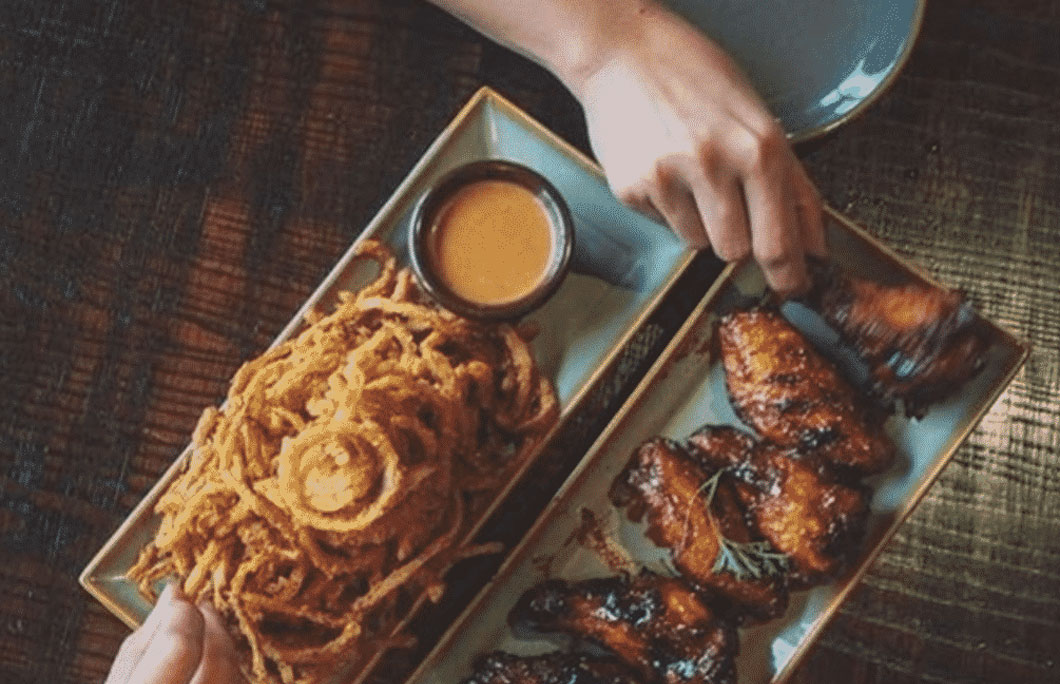 16. Q39 in Midtown, Kansas City, Kansas
Come and enjoy award-winning dishes in their rustic-urban dining spaces (they have two KC locations). Their wings are simple and super plump so you only get to eat the very best bits of meat. An absolute joy of a dining experience.
---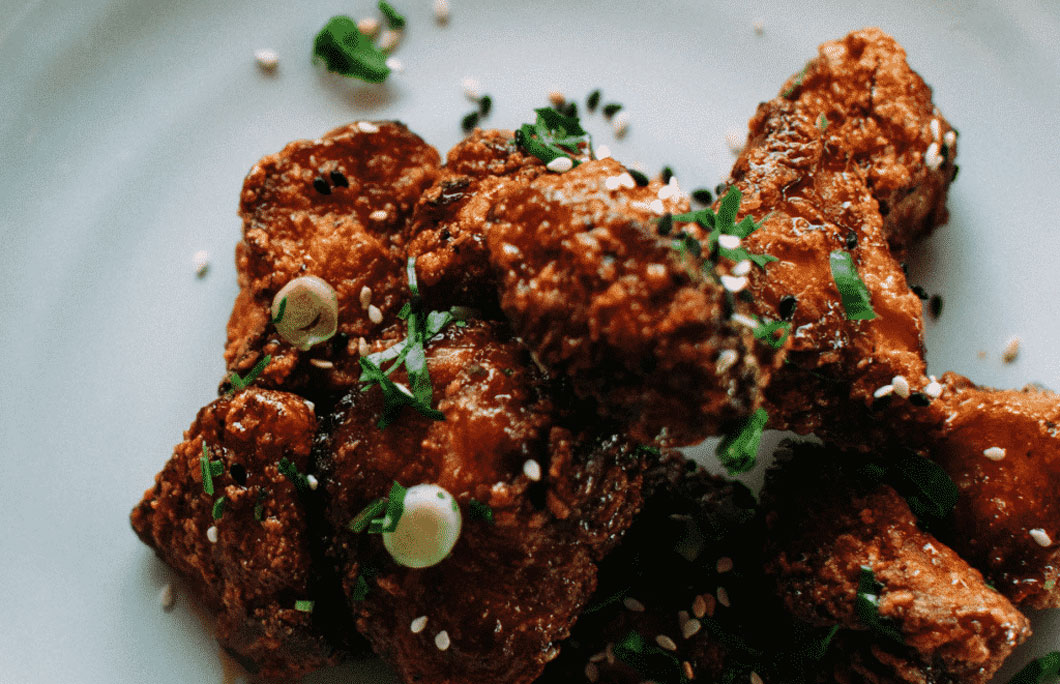 17. Chik'n & Mi in Louisville, Kentucky
They specialize in making Asian inspired comfort foods; from Laotian spiced fried chicken to hearty and flavorful ramen noodle soups. They also have a focus on gluten free diners so everybody can enjoy their awe inspiring wings.
---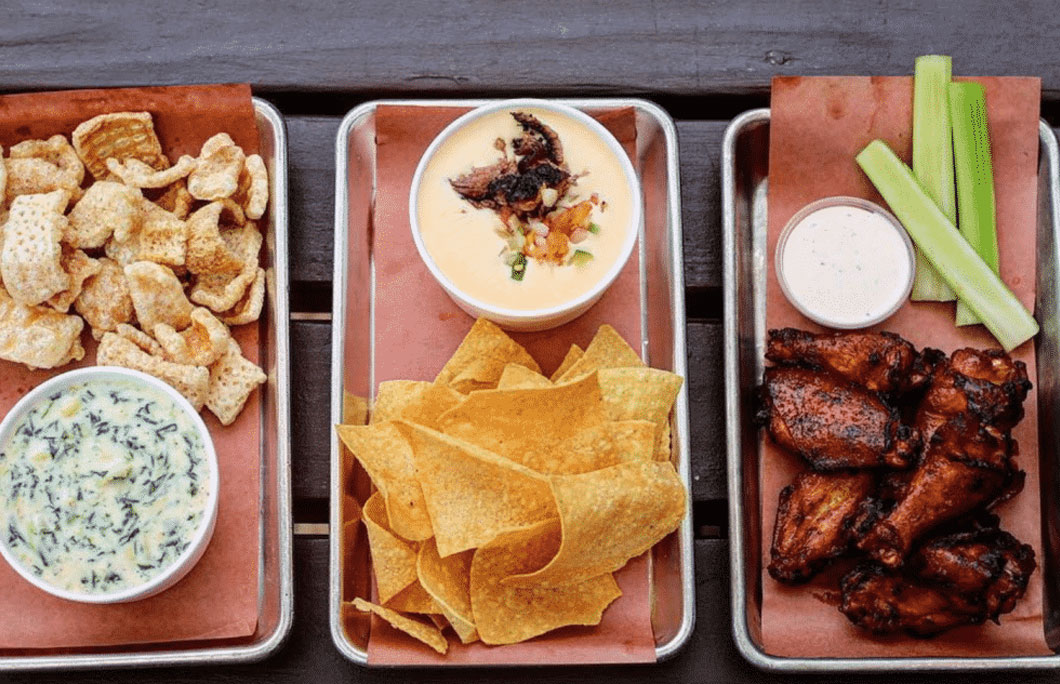 18. Blue Oak BBQ in New Orleans, Louisiana
While their main focus is on BBQ (brisket, burgers etc) you simply have to try their wings to see just how good they are. Cooked low and slow, they are a huge treat and come with some of the tastiest and most original side dishes you could ever imagine.
---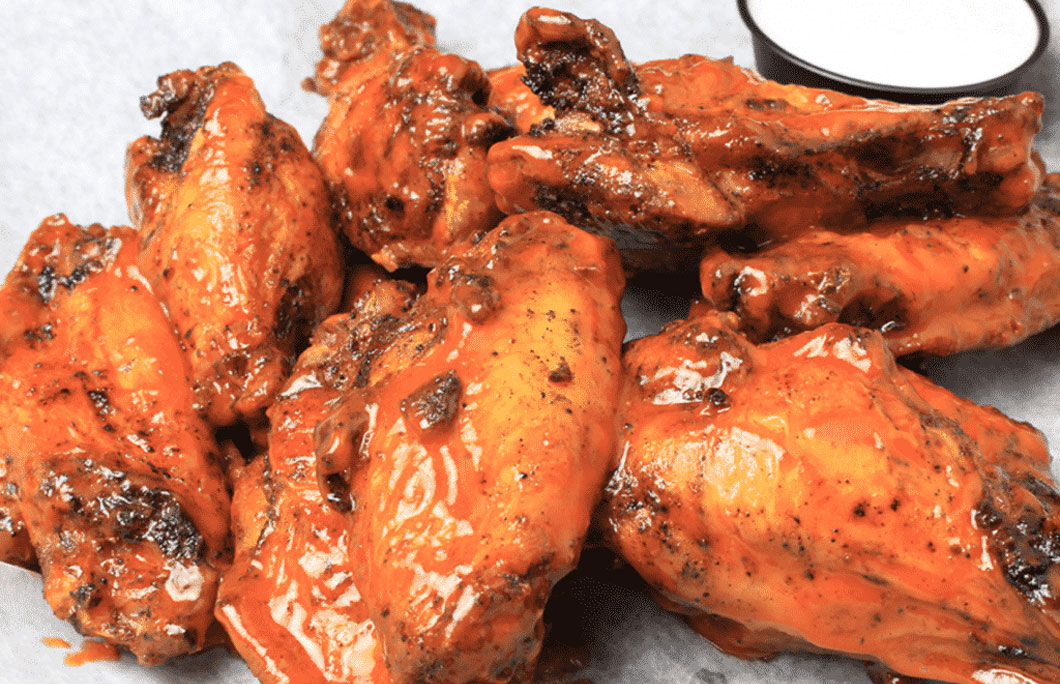 19. Willy's Ale Room in Acton, Maine
A proper sports bar with pool tables, lots of TVs and a great range of beers on tap. If there is one thing you want to eat in a place like this it is a good hearty portion of wings and that is exactly what they serve up at Willy's.
---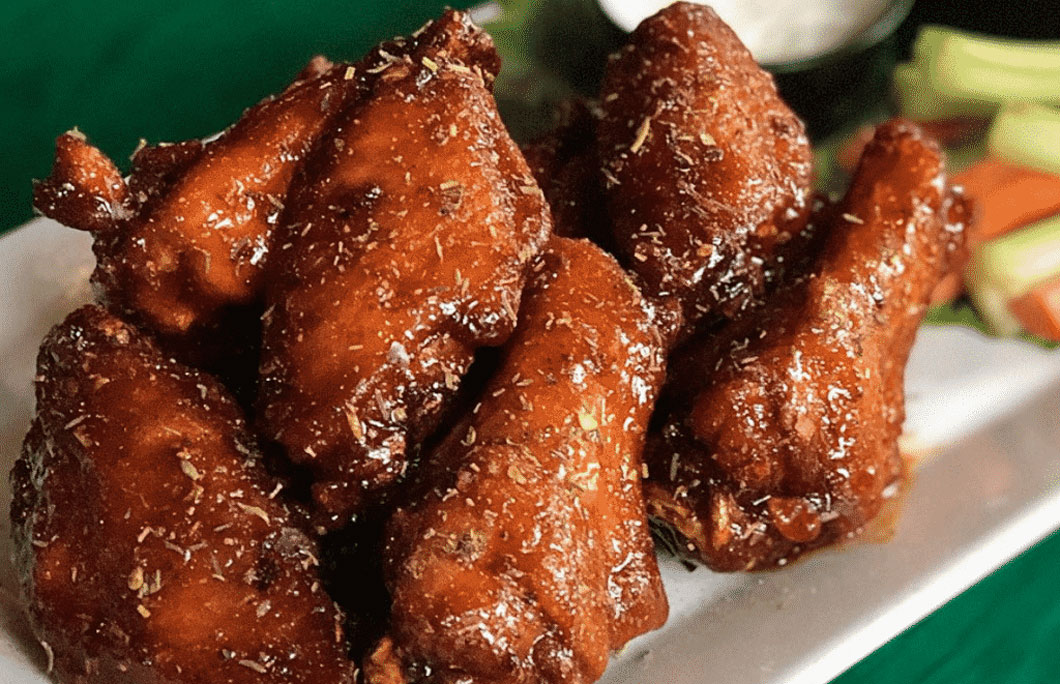 20. Delia Foley's – Baltimore, Maryland
Probably the best Irish pub in Baltimore, Delia Foley's also serves great chicken jumbo wings with over 35 different sauces. The huge range means chicken wing lovers will have a hard time choosing what they want. They're all so good. Our advice? Come with friends and order as many sauces as you can.
---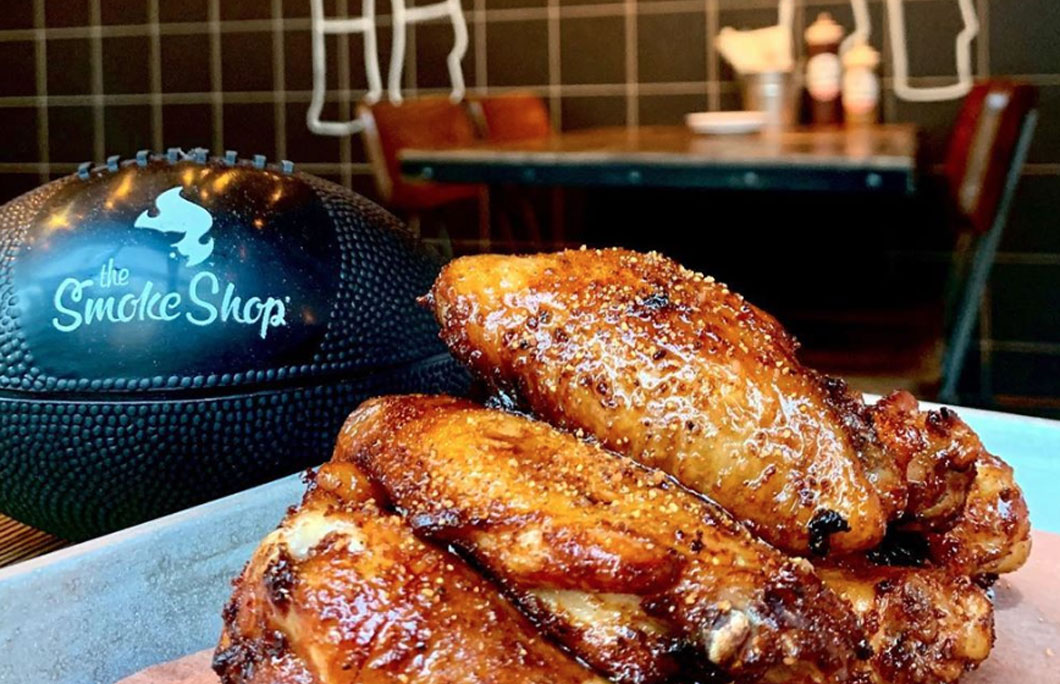 21. The Smoke Shop BBQ – Boston, Massachussetts
They do some of the best overall BBQ in the city and have over 200 Whiskies to choose from. All that is before you even start to talk about their seriously good wings.
A great place to come and watch the sport on TV. Pair up their craft beer with the juiciest and most flavoursome wings you could ever imagine.
---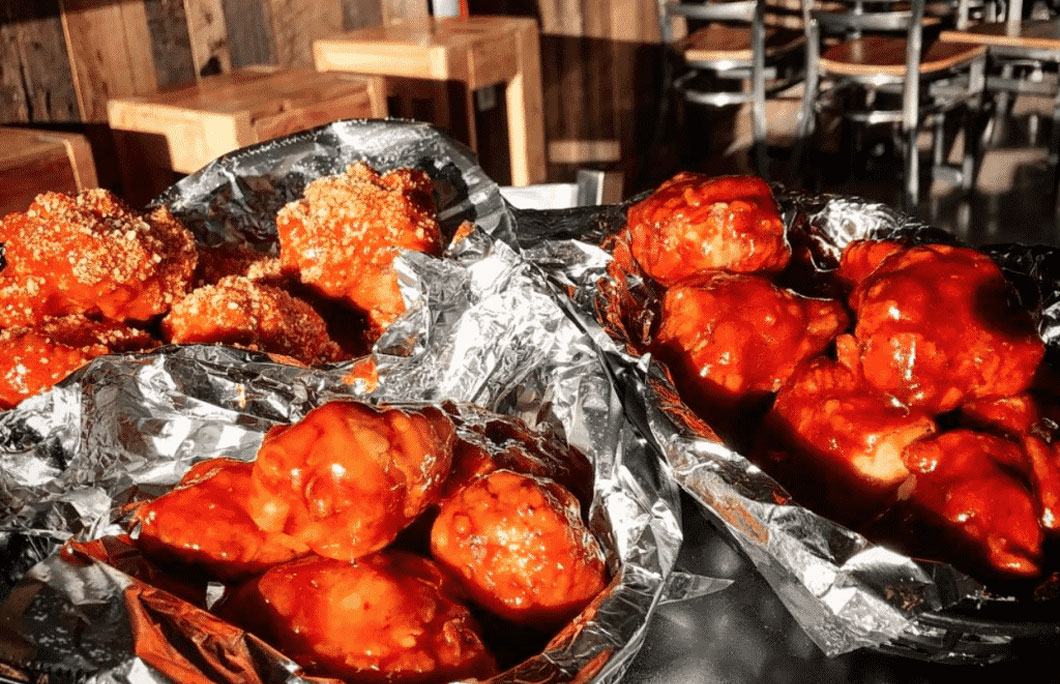 22. Wing Doozy in Grand Rapids, Michigan
They are constantly winning awards and that is because they only use the finest, largest, and freshest, never frozen, bone-in traditional wings. They also hand craft and make all their own boneless wings in house out of pure, never frozen, white meat. You won't find a larger, fresher, or perfect boneless wing anywhere.
---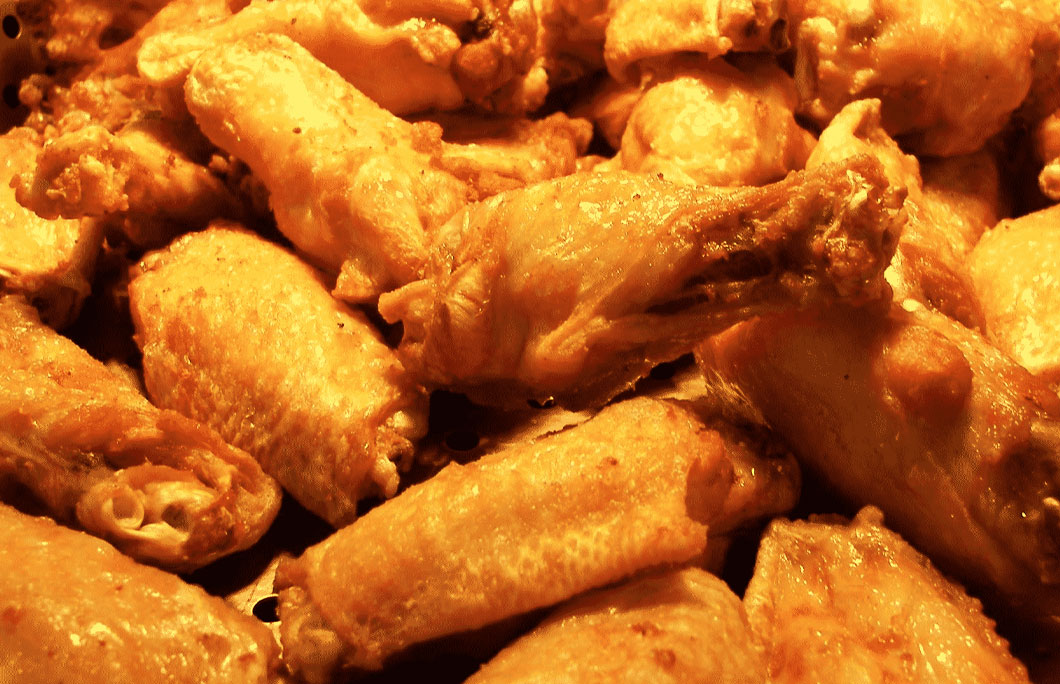 23. D-Spot in Oakdale, Minnesota
D-Spot consistently comes up in conversation when asking any food-loving local where you'll find the best wings in Minnesota. They make everything from scratch here, resulting in chicken wings full of flavour. Top points for their creative sauces too, which includes a lavender, peppercorn and mustard vinegar or chocolate sauces with crushed nuts and peanut butter.
---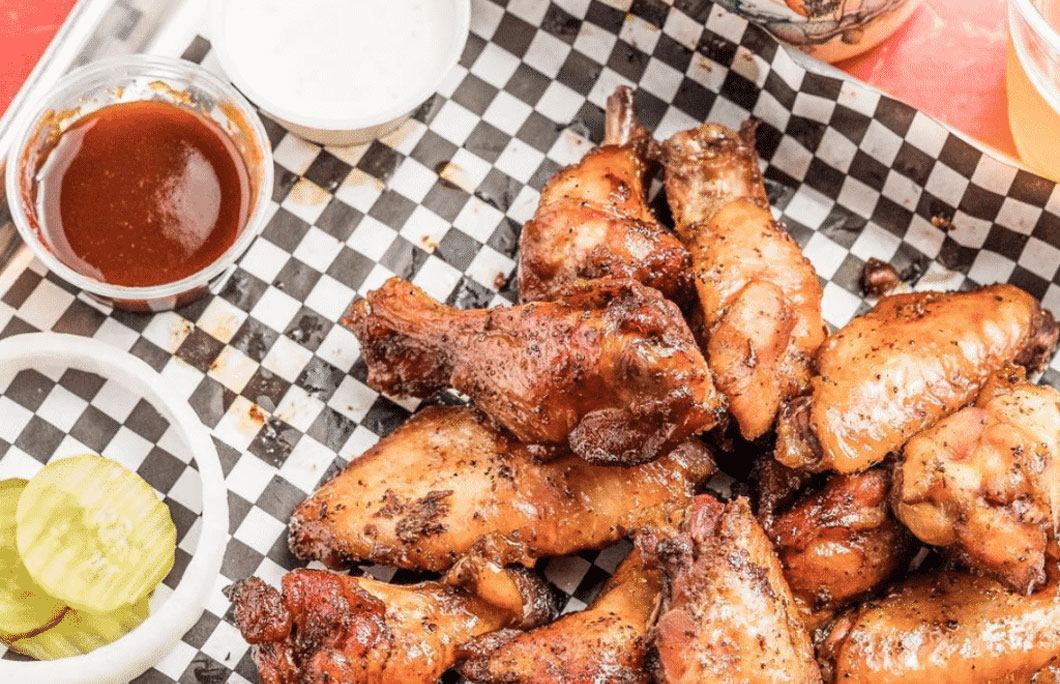 24. The Shed Barbeque & Blues Joint in Mississippi
The Shed Barbecue is known all across the state for their superb BBQ and huge selection on the menu as well as their home made sauces. Their wings slide under the radar for many but that's a huge mistake given their plump texture and juiciness.
---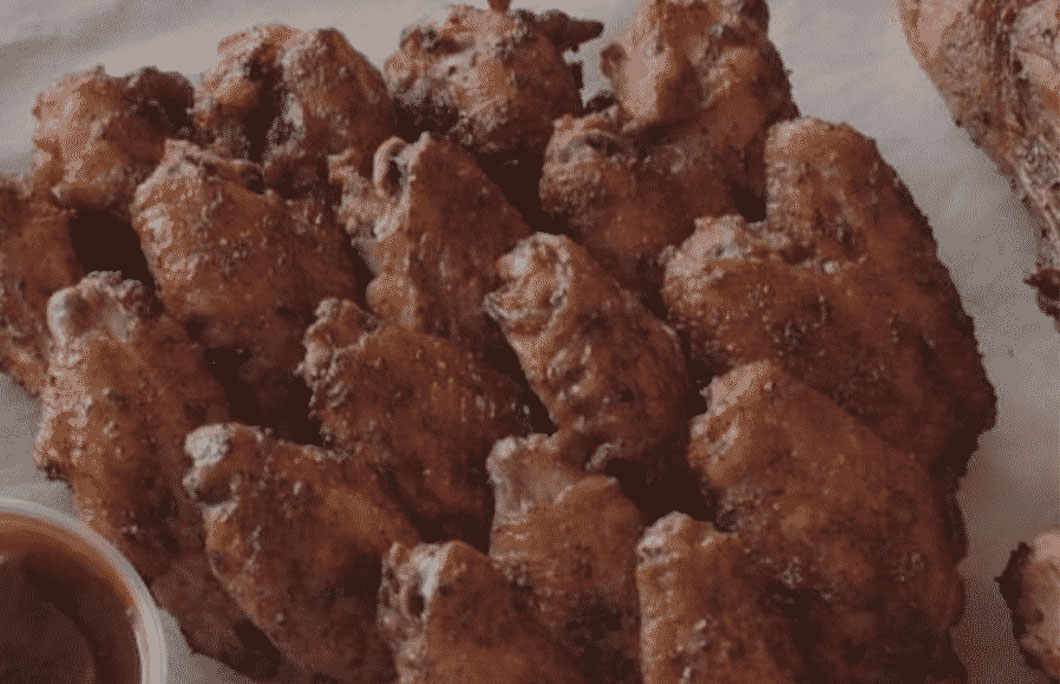 25. Gobble Stop Smokehouse in Creve Coeur, Missouri
As they say themselves, this is a place "Where the Bird is the Word". What that translates to is that they know everything there is to know about cooking chicken wings as close to perfect as humanly possible.
---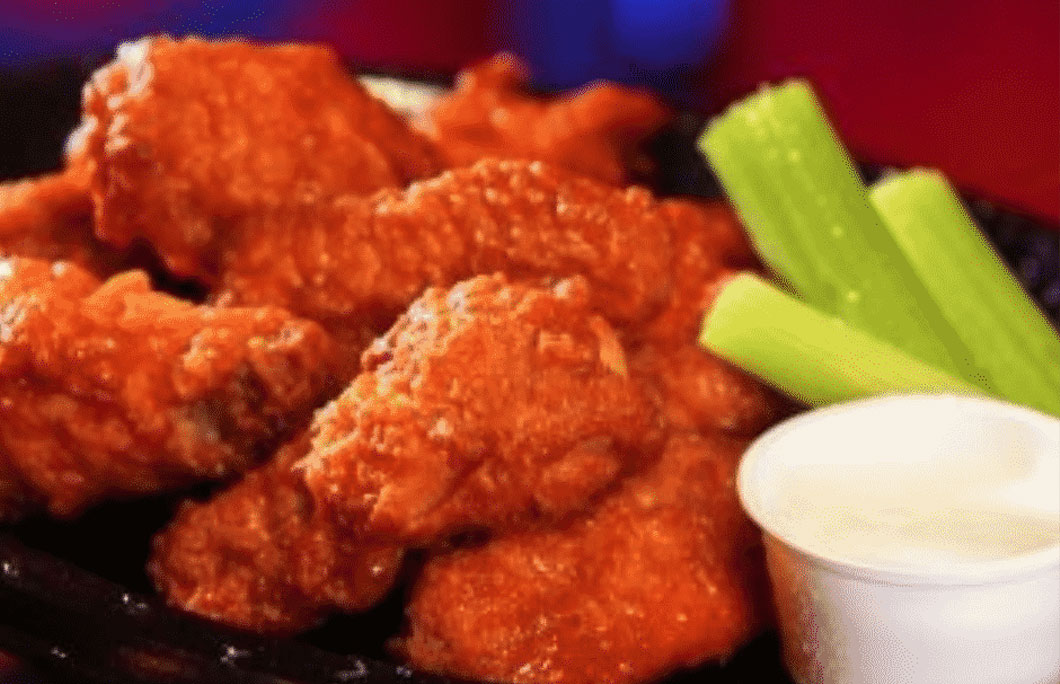 26. Desperado Sports Tavern in Missoula, Montana
If you are a sport lover then you're going to feel right at home here with their massive TVs and sports channels. Their beers and the snug feeling of the place are also bonuses, but it's when you bite into that first wing that you know this is a place that will always have your heart.
---
27. Oscar's Pizza & Sports Grille in Omaha, Nebraska
With two locations in the area, these are super chilled sports bars where the food, service and selection of beers combine to create pure joy. Throw in lots of TVs and good company and these are wings you'll really love.
---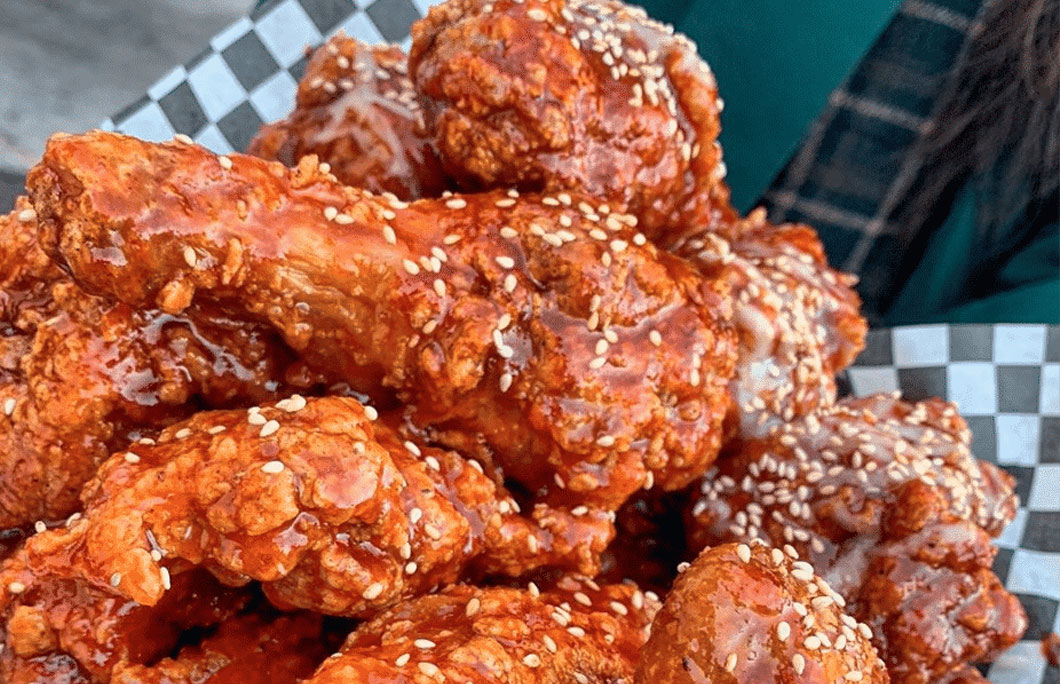 28. Q Bistro in Las Vegas, Nevada
In a city where there is so much going on and so many people vying for your attention – especially when it comes to food – these wings really do stand out. Wonderful Asian flavours, huge originality and a juicy bite to the meat that will have you drooling.
---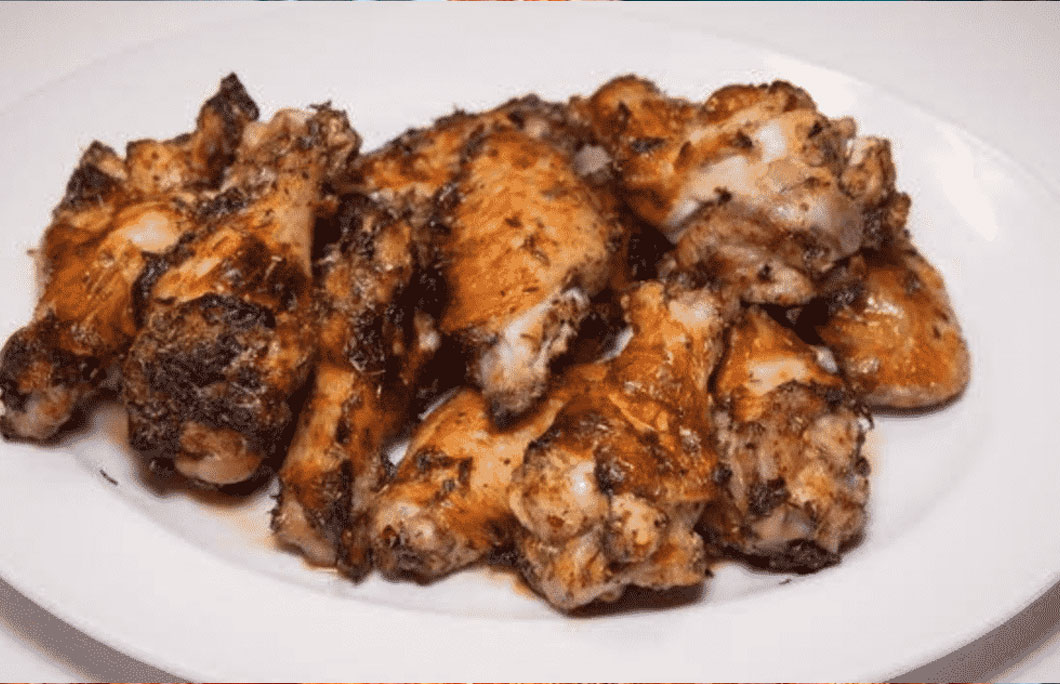 29. Billy's Sports Bar & Grill in New Hampshire
If the 52 flat screens showing sport around the clock, along with a large selection of ice cold beer and wonderful service weren't already enough to attract you, then the wings will finish the job. The absolute perfect bar snack.
---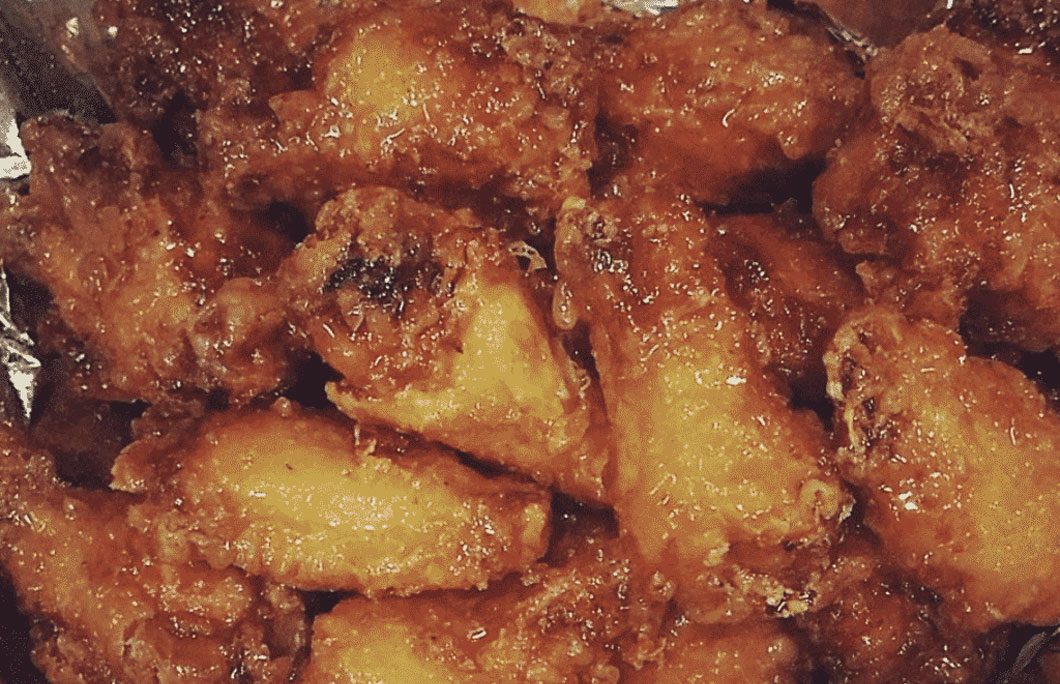 30. Dolsot House in Cherry Hill, New Jersey
Proper Korean BBQ style ribs that are so perfectly sticky, sweet, chewy and juicy all at once. Once you've had these you may never want to go back to another type of wing ever again.
---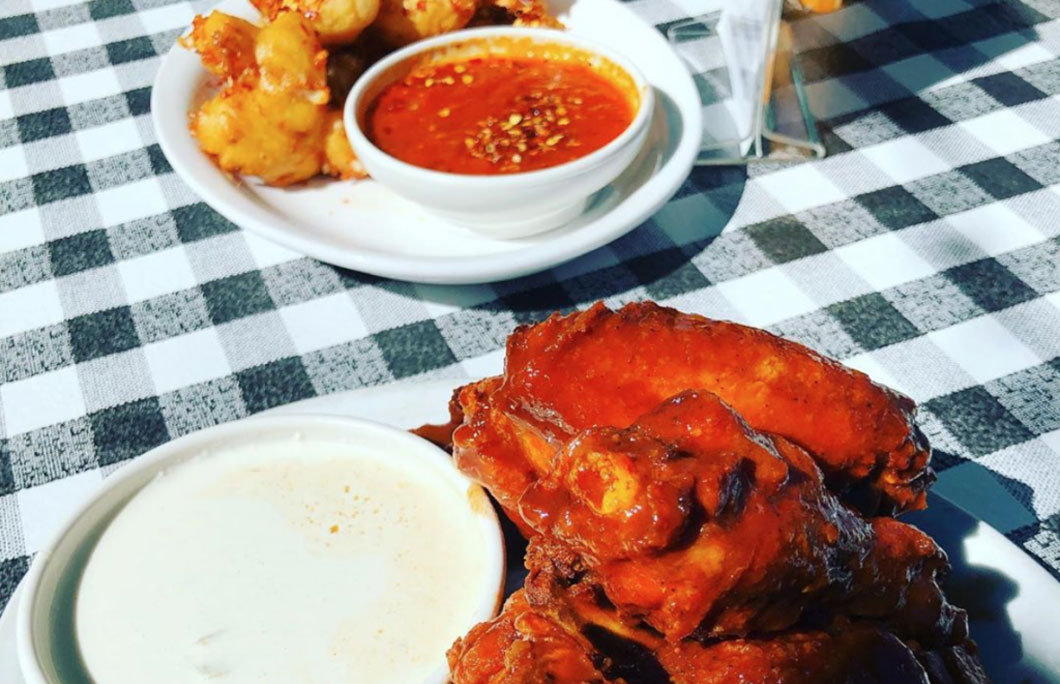 31. Cowgirl – Santa Fe, New Mexico
For the finest in American comfort eats, you're going to want to head straight for Santa Fe's very own Cowgirl. Patio dining and kid-friendly spaces make this a great place to stop and refuel. Order a local beer from the taproom and settle in for a full meal of nothing but their world-class wings. They've got three main flavours: House, Jerk or Ring of Fire, which are tossed in Salsa Diablo and served with chopped habañeros.
---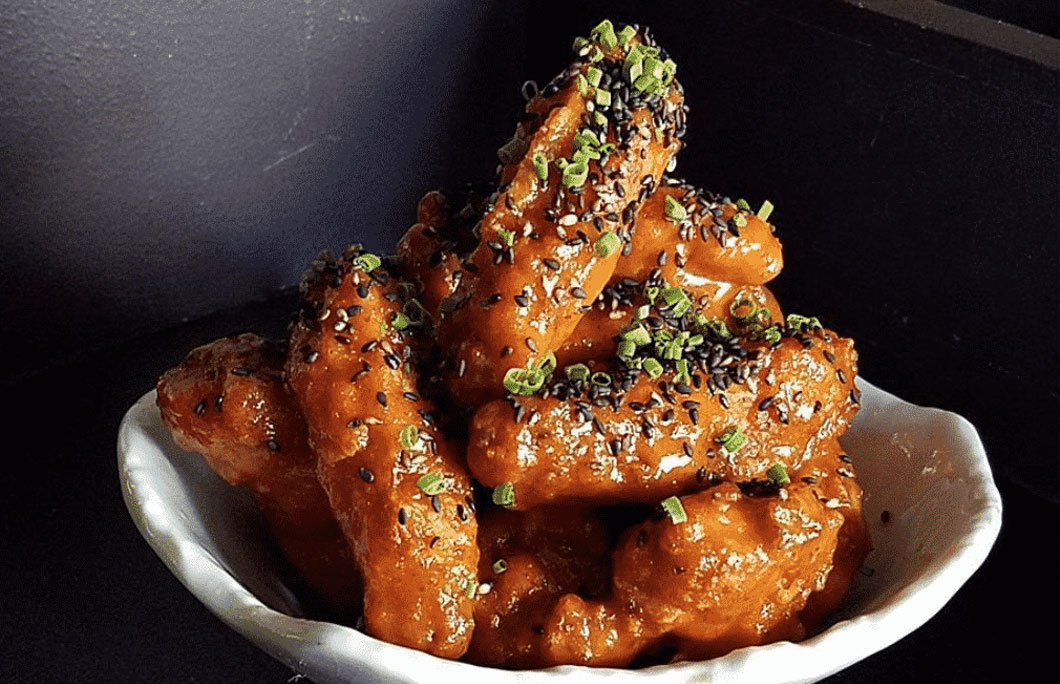 32. BAR GOTO in New York, New York
BAR GOTO is a pretty trendy place to be. If you're into high-brow bars serving quality food then this is a win-win for you. You'll find their craft cocktails and comfort Japanese bar food truly impresses and delights. And, their wings themselves are oh-so-tender, bursting full of surprising flavours. They finish them off with crunchy sesame seeds to ensure that you'll enjoy a quality texture upon each bite.
---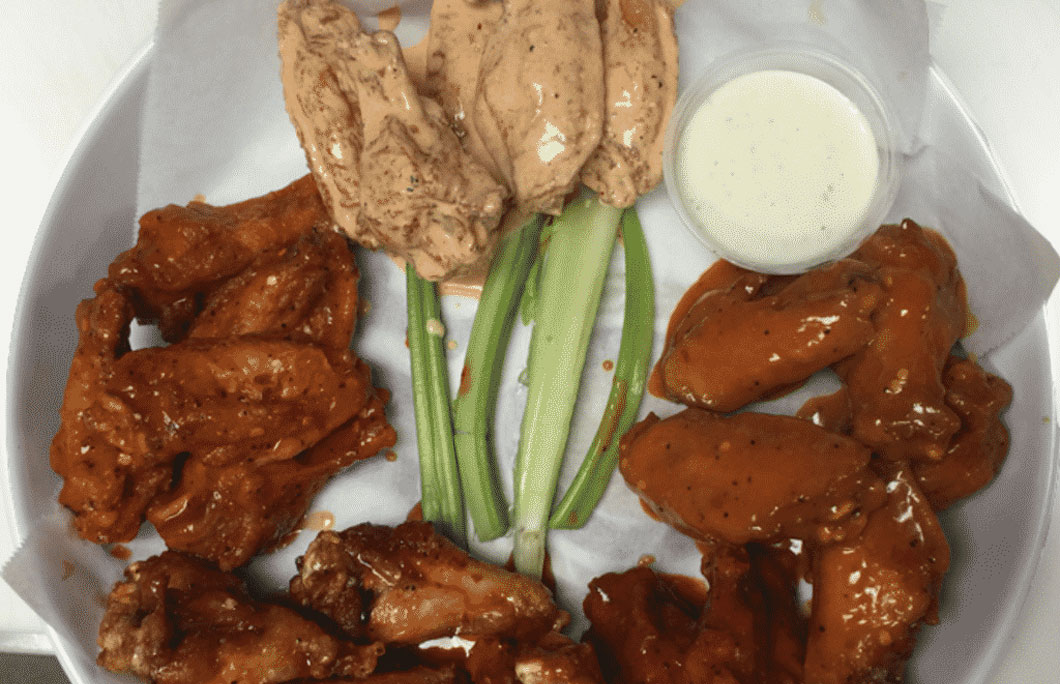 33. D.D. Peckers Wing Shack in Charlotte, North Carolina
They serve platters of between 5 and 100 wings and the best part is you can mix and match between the delicious sauces and rubs. The perfect place to come with a group of friends as there will be something to suit everybody.
---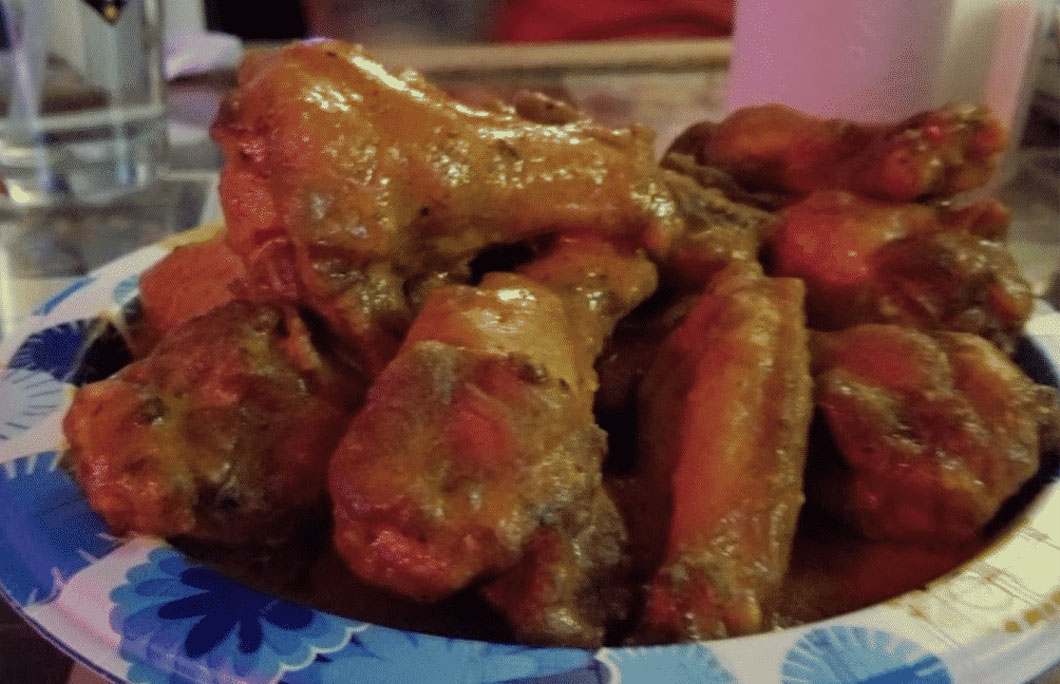 34. Parrot's Cay Tavern & Grill in Grand Forks, North Dakota
With 36 different beers on tap you will want some sustenance to get you through. That comes in the form of the wings, which are wonderfully plump and full of meat and which have just enough spice to make you want another one of those beers!
---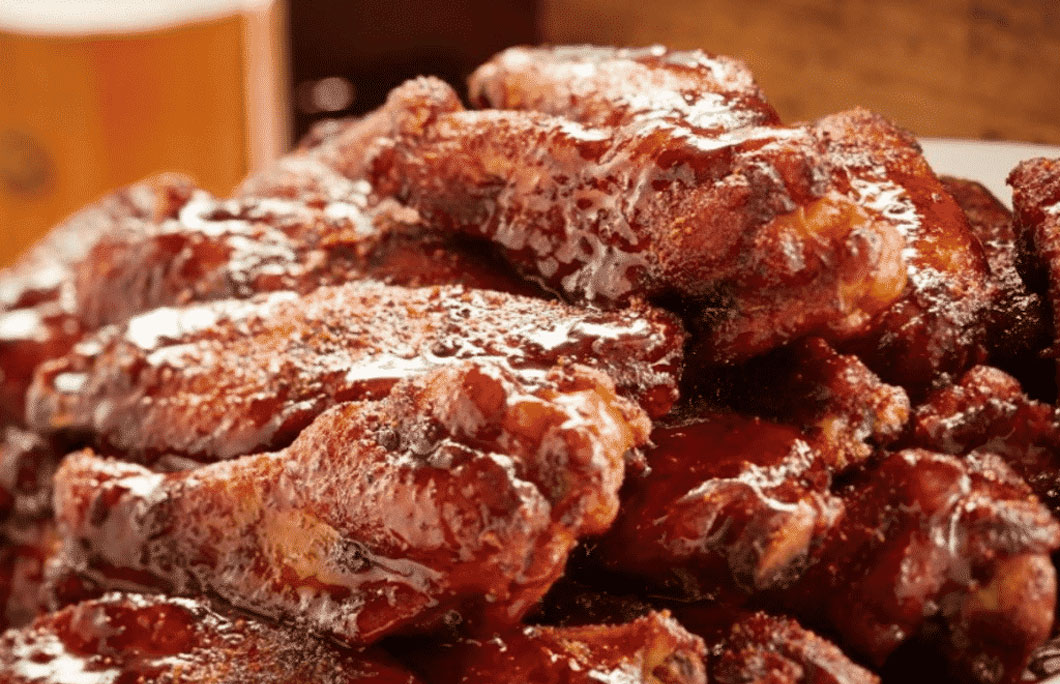 35. Smokey Bones Bar & Fire Grill in Reynoldsburg, Ohio
The key here is that they place a huge emphasis on the marination process and say that cooking on an open flame is key. The portions are big, the service always on the money and the overall experience a joy.
---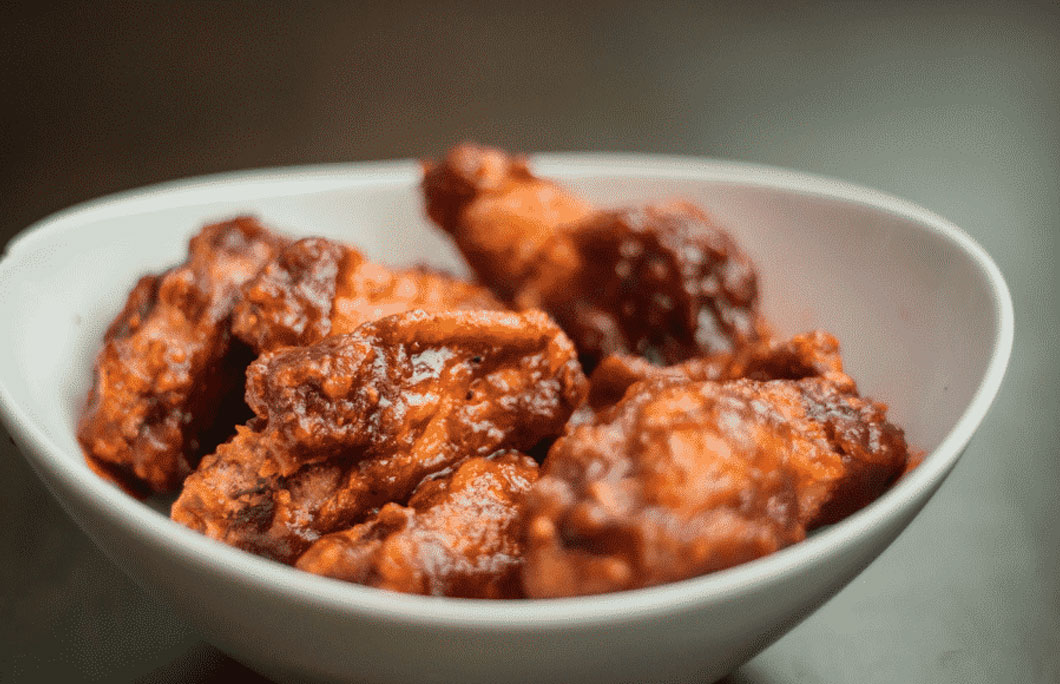 36. Chick N Beer in Oklahoma City, Oklahoma
This restaurant and bar is focused on unique and bold flavored wings with an emphasis on all things local. Their wings are made from Crystal Lake's free range chicken and all the beers on tap hail from Oklahoma's finest breweries. A match made in heaven.
---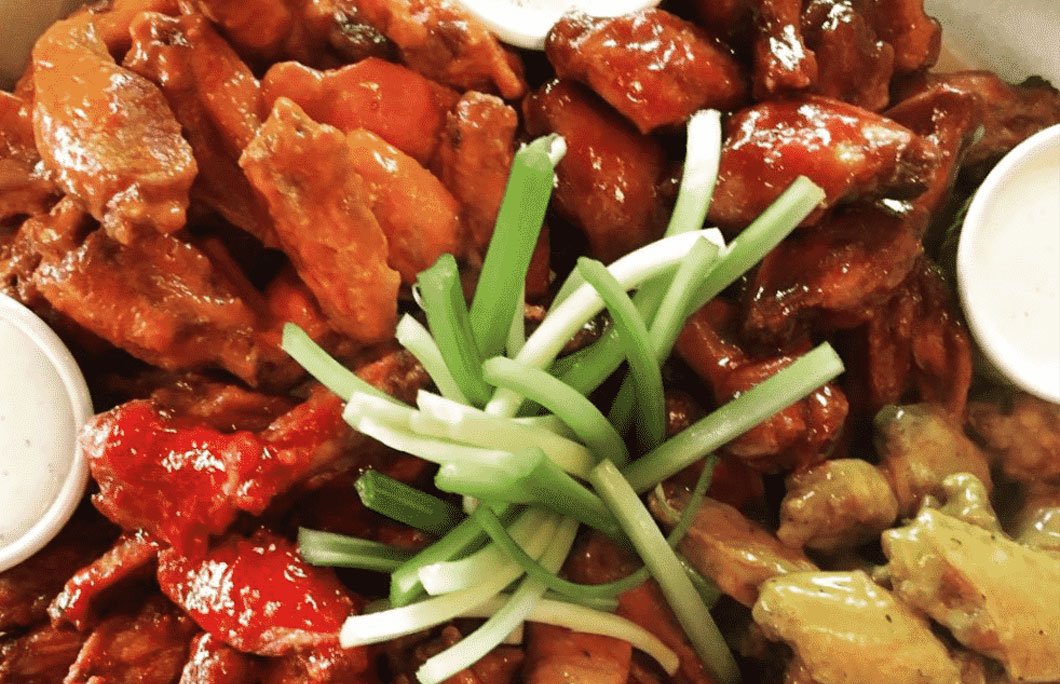 37. Fire on the Mountain Buffalo Wings in Oregon
They now have three locations in the state and it isn't hard to see why their customers are so loyal and stick with them. Huge portion, great sauces . and sharing platters make this such a fun experience.
---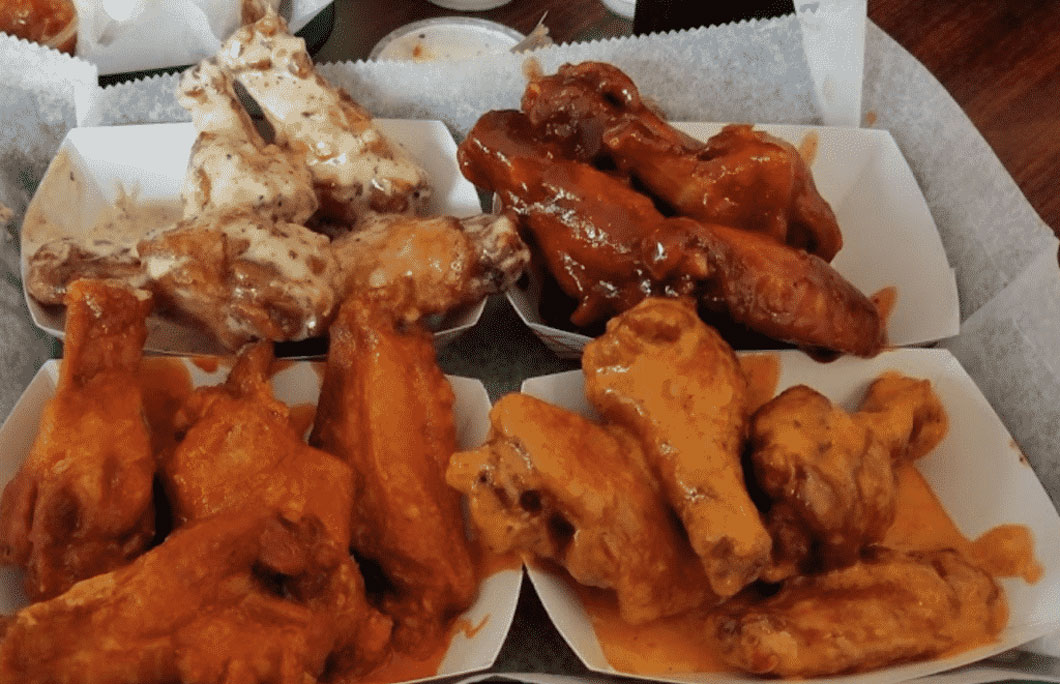 38. Joe's Famous Wings & Wieners in Leola, Pennsylvania
They say that they are "happy to serve you the tastiest wings and wieners in all of Lancaster County". A big call for a restaurant to make, but one you'll agree with once you tuck into those saucy wings.
---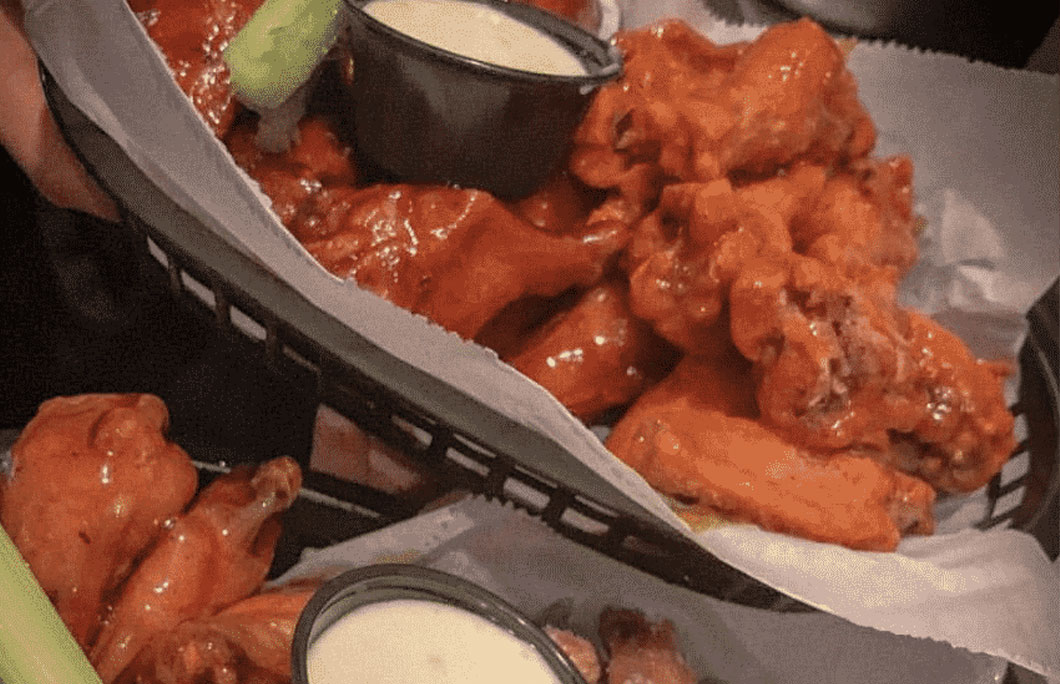 39. Brass Monkey in Providence, Rhode Island
Choose from their extensive draft system or kick it old school with a cold 22oz beer served in a brown paper bag. As they say themselves, they "serve drinks that are cold enough to freeze the balls off of a Brass Monkey". There's only one thing you need with that and that's great wings. Theirs are classic in style and absolutely nailed on the head in terms of execution.
---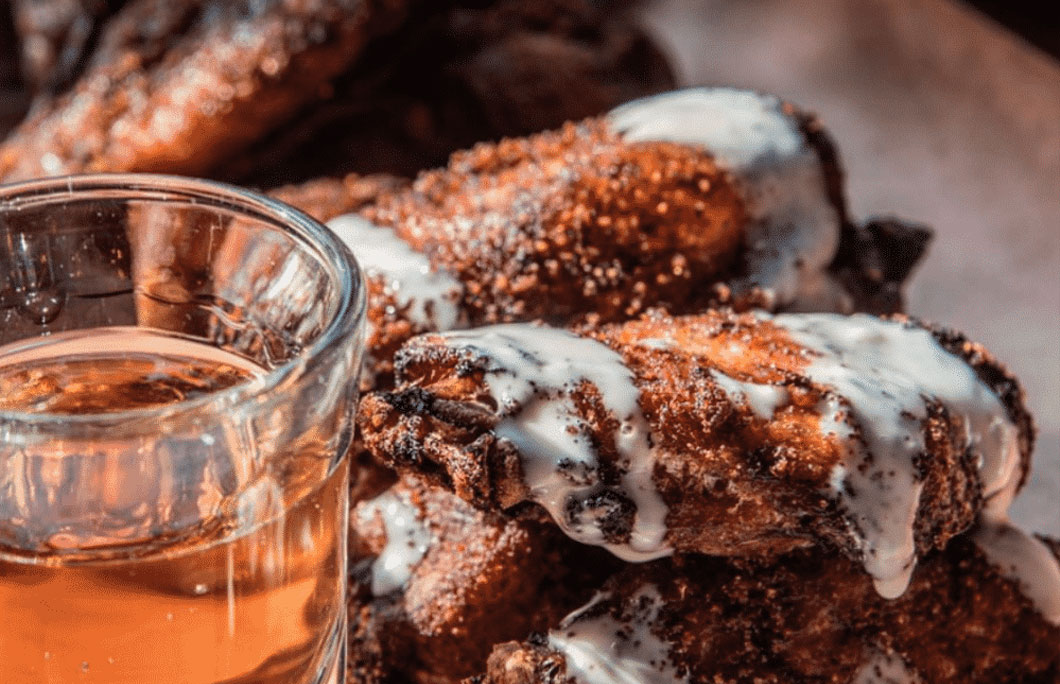 40. Home Team BBQ in Charleston, South Carolina
At Home Team BBQ they have taken a unique approach by bringing the fundamentals of the "white tablecloth" world to the low and slow ideals of BBQ. Another unique approach is serving whisky with wings and it works way better than you could ever imagine.
---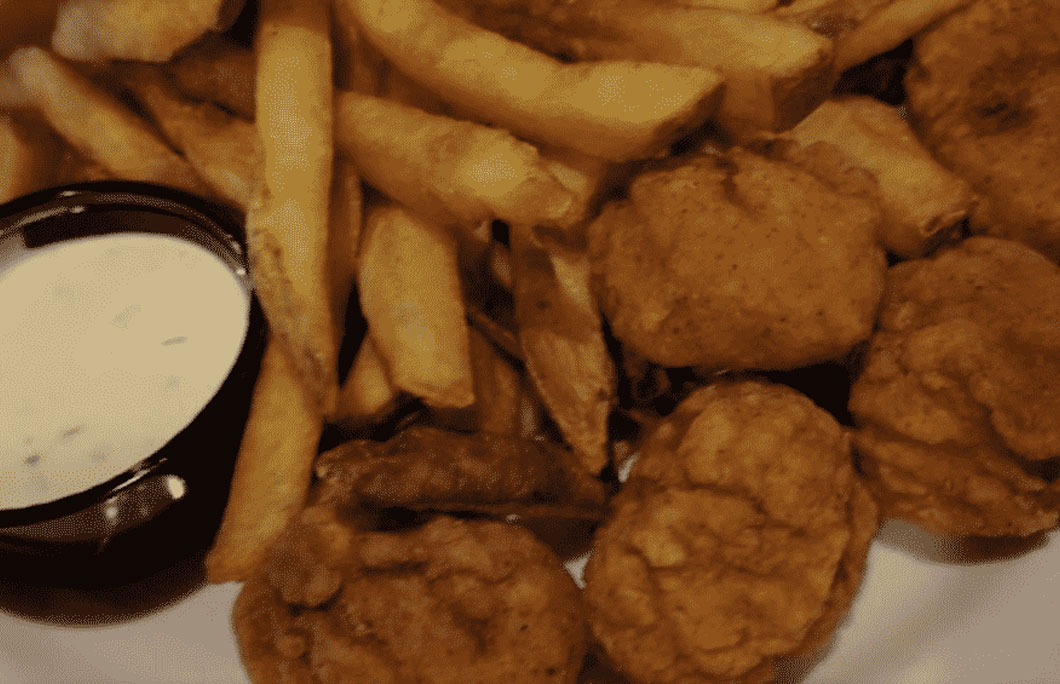 41. Firehouse Brewing Company in Rapid City, South Dakota
Their boneless chicken wings might sound a little unusual at first, but once you taste them and the flavour they have packed in there, along with how little work you have to do you'll be a convert. The death of the conventional chicken wing?
---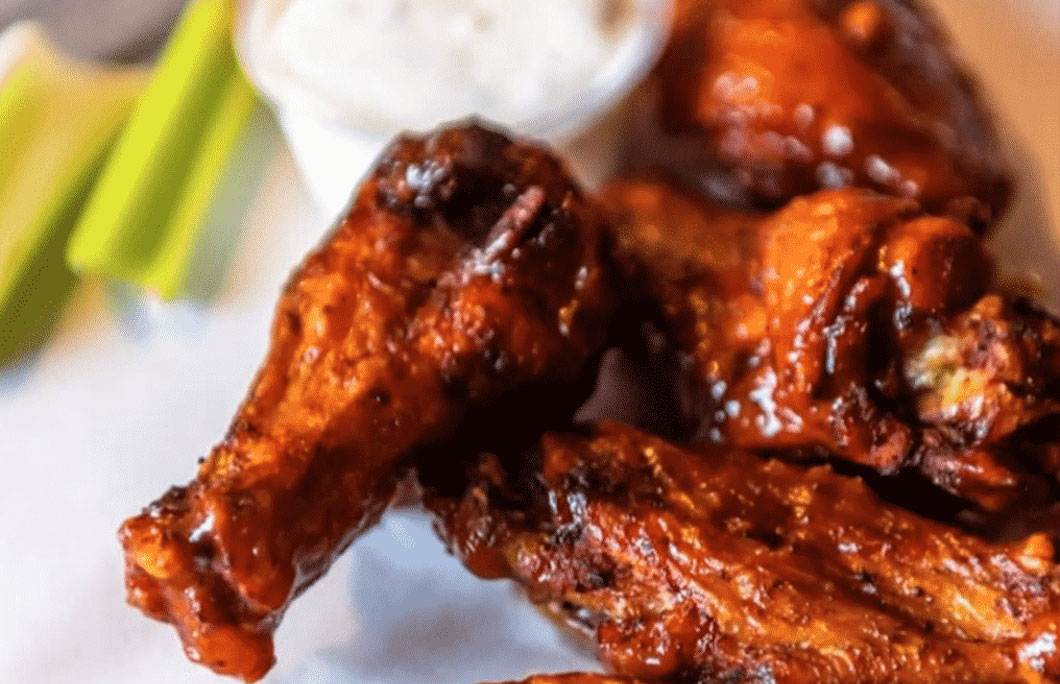 42. Germantown Pub in Nashville, Tennessee
A brilliant pub that does a great happy hour, NFL Sunday deals and has some wonderful beers on tap. While all that is quite the draw, it's the wings that rightly steal the show. Sticky, plump and perfect.
---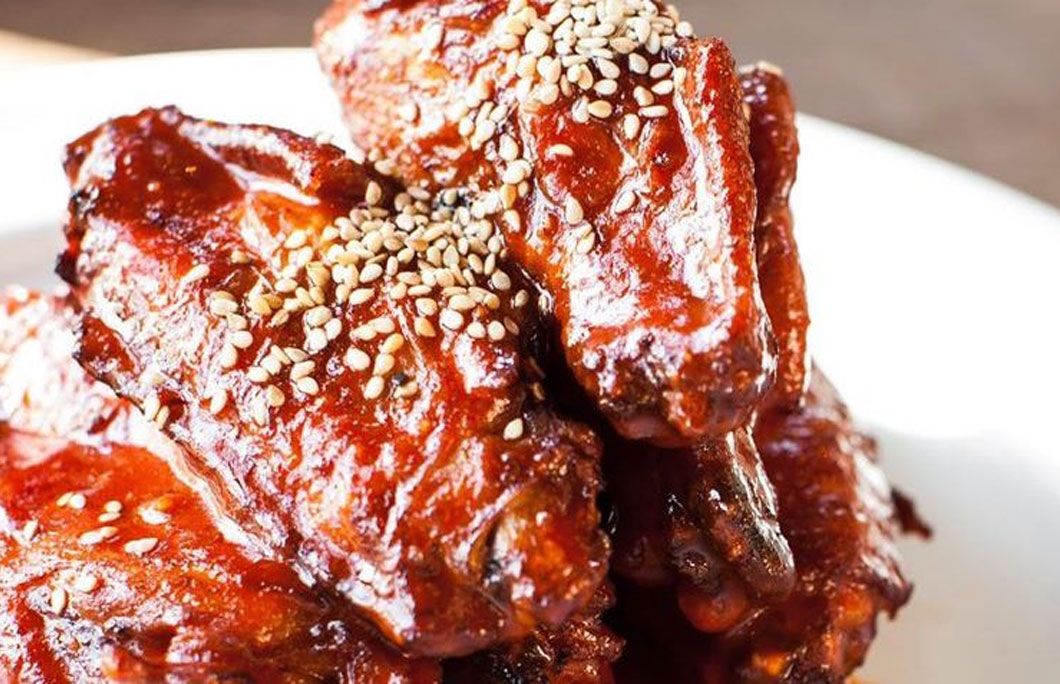 43. The Hay Merchant – Houston, Texas
The Hay Merchant is a special spot. Not only is it one of the best craft beer bars in all of the United States, but they also specialise in serving up some seriously tasty bar eats. And, while everything here is tasty, you're going to want to start off with their chicken wings. Their six sauce options include Caramelized Fish Sauce, PB&J, Stout BBQ Sauce, Classic, Gochujang, and Auntie's Masala.
---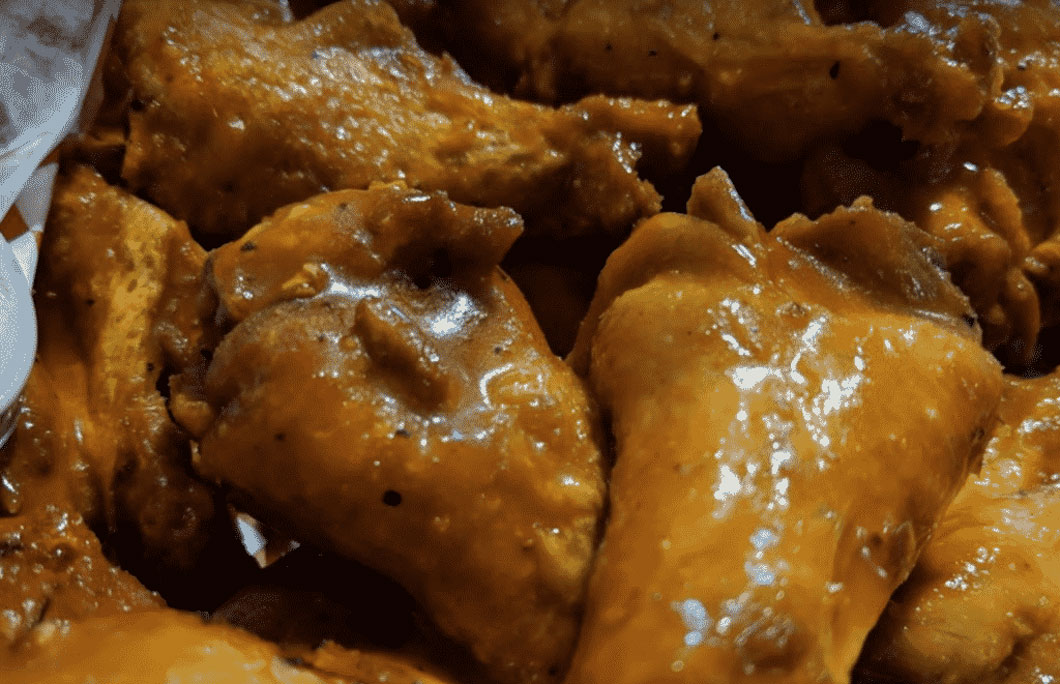 44. Rocky Mountain Wingshak in American Fork, Utah
Still using an original "Buffalo" style hot wings recipe from the historic Anchor Bar in Buffalo, New York, this family owned restaurant consistently serves up incredible wings. Choose from classic Buffalo or boneless styles with a range of sauces.
---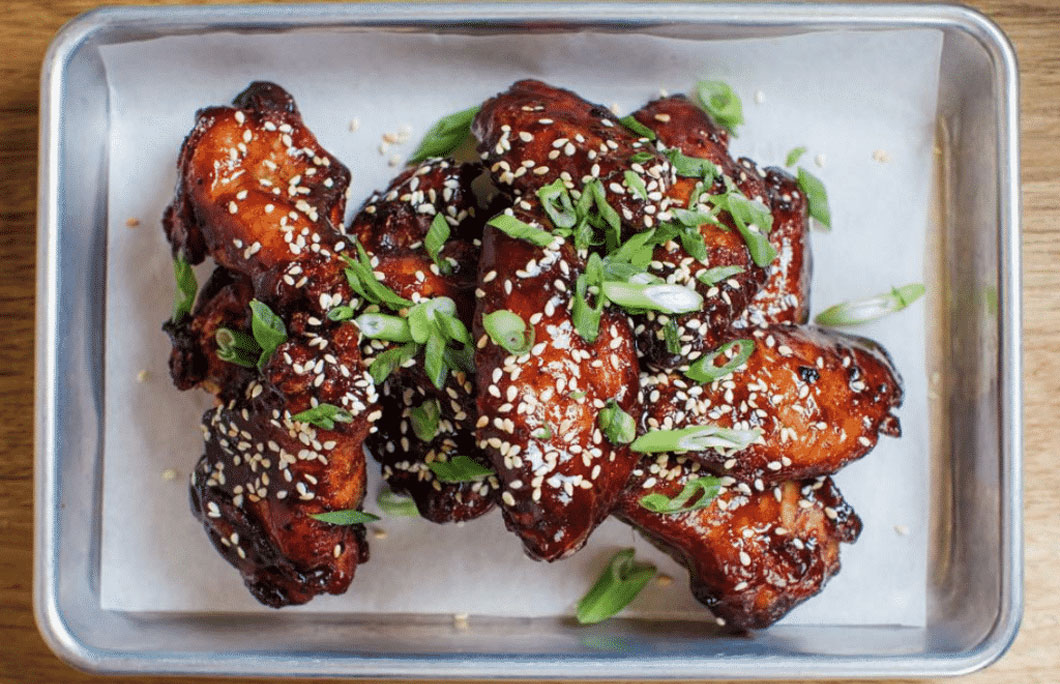 45. Bluebird Barbecue in Burlington, Vermont
With slow-smoked meats, delicious sides made from scratch, and a bustling craft beer bar, Bluebird Barbecue is a top spot to chow down on some chicken wings. Theirs are slow smoked and then fried, with your choice of flavour: pitmaster spice rub, classic buffalo style, korean bbq, or maple bbq.
---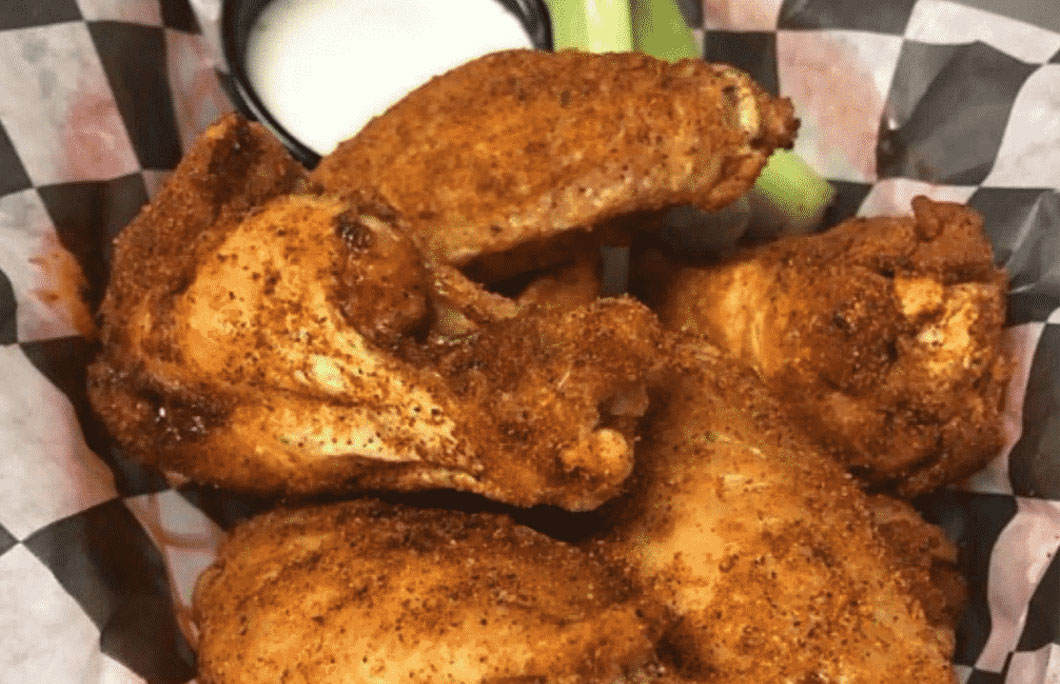 46. The Dirty Buffalo in Colley Ave – Norfolk, Virginia
Established in 2012, The Dirty Buffalo is a foolproof spots for a feast. They have an eye on expansion and with their passionate customers, as well as some of the best wings in the business, you just know you'll be seeing a lot more "Dirty Buffalo's" around the country soon.
---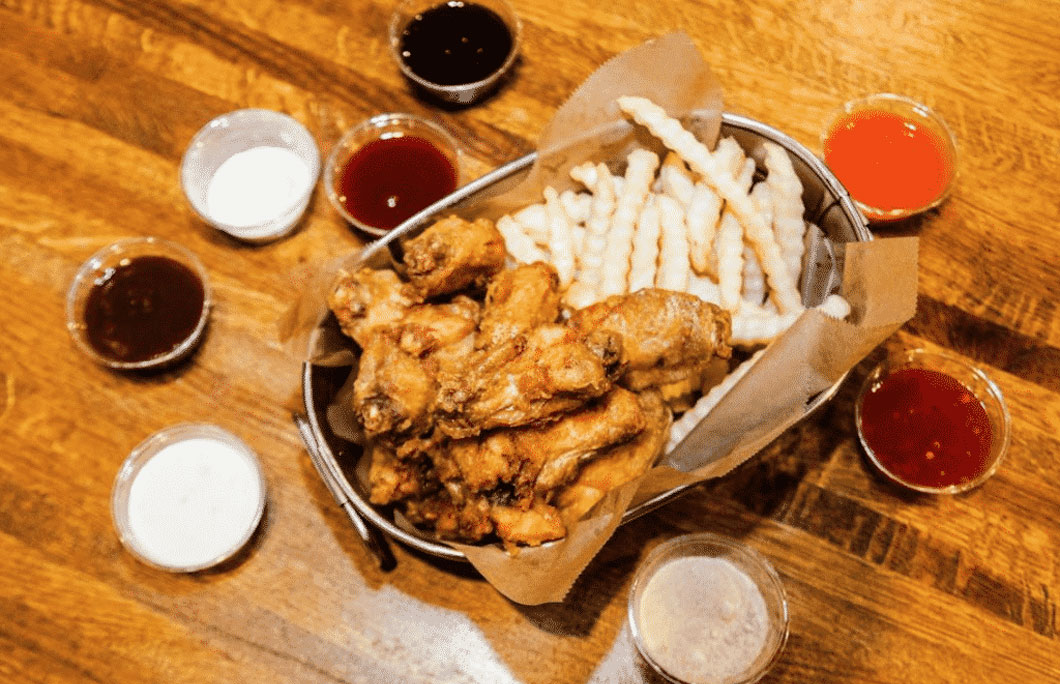 47. Chi Mac in Seattle, Washington
They place a big focus on making all menu options with 100% real food and high-quality ingredients. Their Korean style chicken and beers, along with some amazing sauces, mean they have a legion of fans who swear they are the best wings you'll ever taste.
---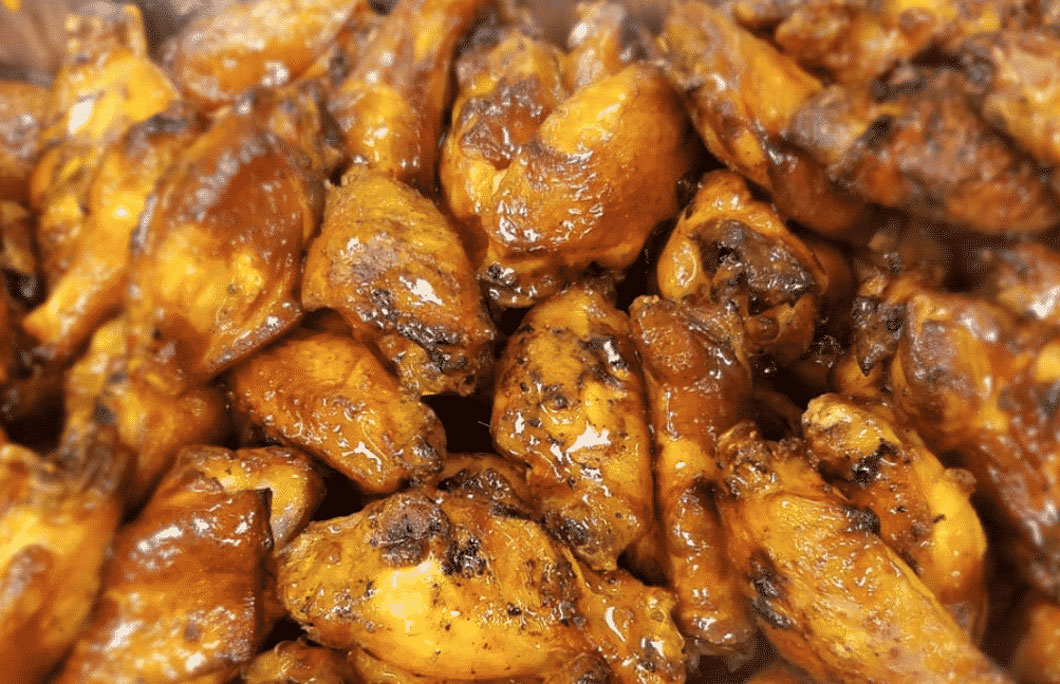 48. Ridge View BBQ in Dunbar, West Virginia
Hickory smoked BBQ wings that are slow cooked and served fast. Add in a great selection of cold beers and some of their hot sauce and this is a spot you'll be coming back to for years to come once you discover it.
---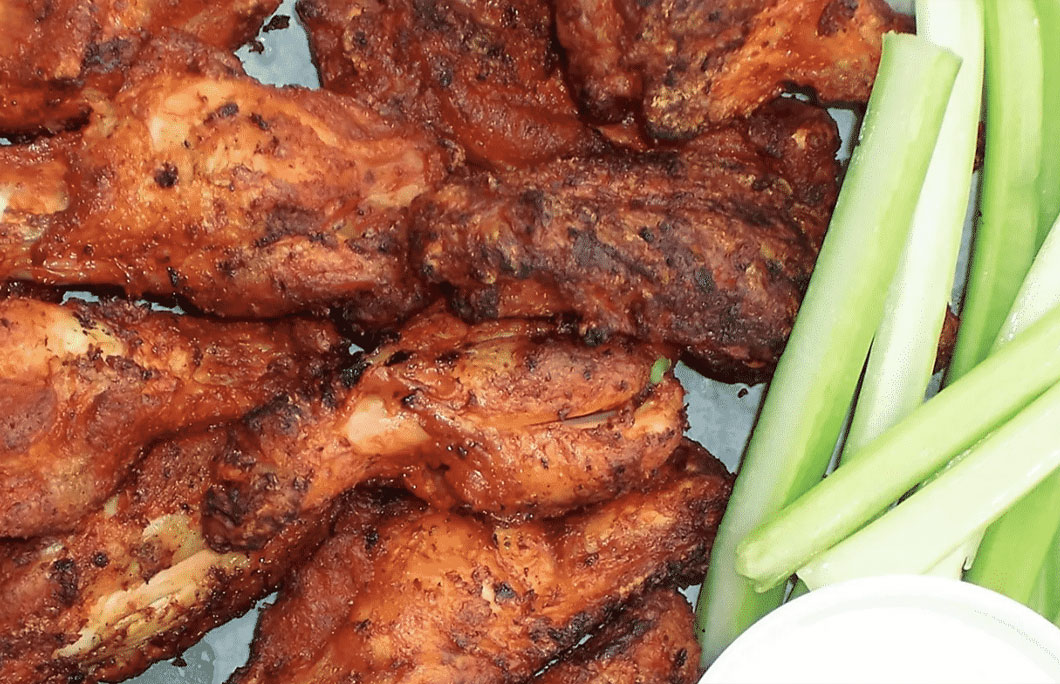 49. Points East Pub in Milwaukee, Wisconsin
Points East Pub is constantly winning awards for their wings at both a local and a national level. While the food is amazing, the atmosphere helps too, with a super chilled vibe and staff that are friendly beyond belief.
---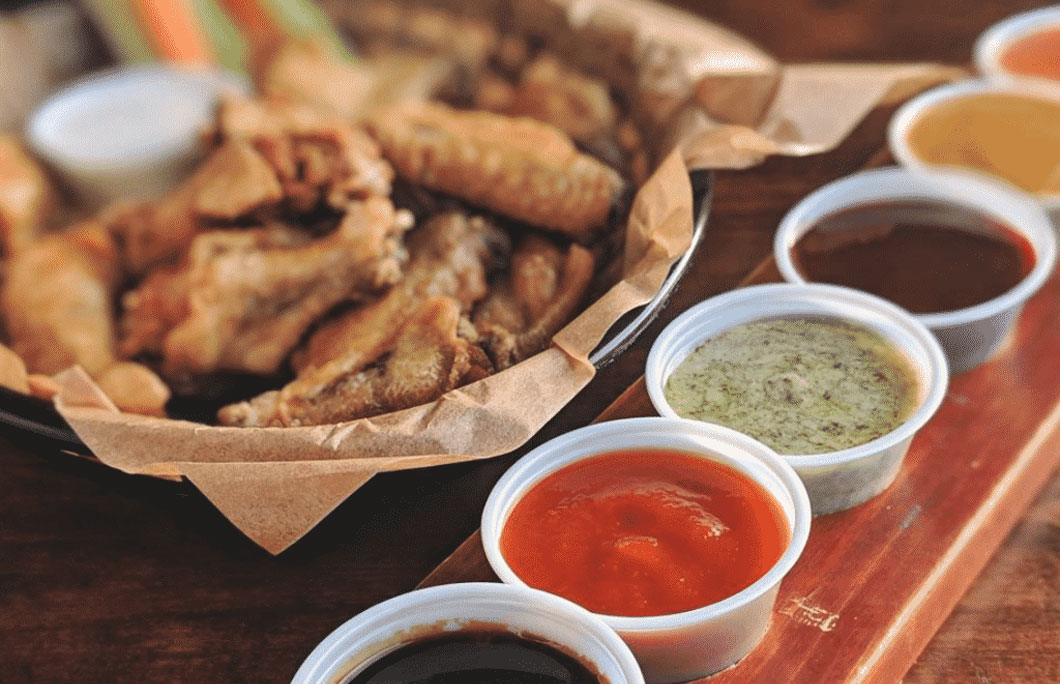 50. Born In A Barn in Laramie, Wyoming
Once upon a time, two men had a vision. They wanted to bring something to Laramie, Wyoming, that it was severely lacking: quality burgers and wings. Their wings are spectacular with a huge variety of rubs and sauces to choose from. Long may it continue.
---