The 50 Best Beaches In America
Whether you're seeking a sandy stretch that feels like it's yours alone, hidden bays on tropical islands or buzzing party spots, we have all the top spots on this year's list of the Best Beaches In America.
With 30 US states set along both the east and west coasts, and scenic lake shores, there's plenty of sandy stretches for summer – and winter – strolls 'n' swims. Using aggregated scores from previous media results, official Blue Flag locations and contributions from the Big 7 Travel editorial team, these are the most amazing beaches in America to visit right now.
Best beaches in America, How do these rankings work?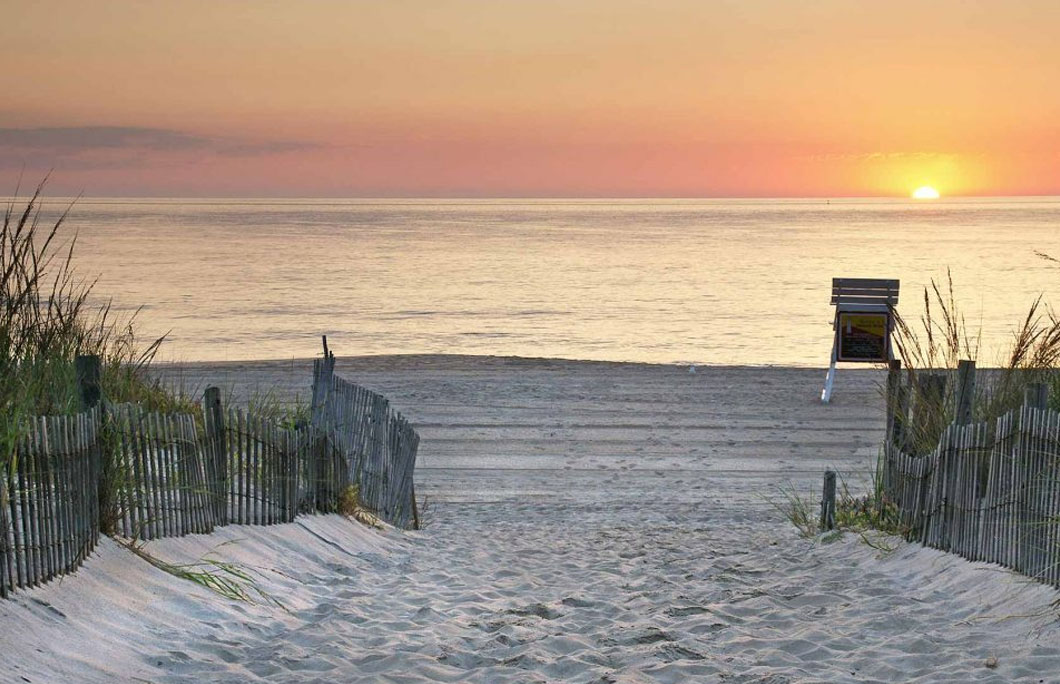 50th. Rehoboth Beach – Rehoboth Beach, Delaware
A day at the beach here is about so much more than the beach – there's an award-winning boardwalk and charming restaurants along the stretch. The sand here is golden, with beautiful sunsets.
---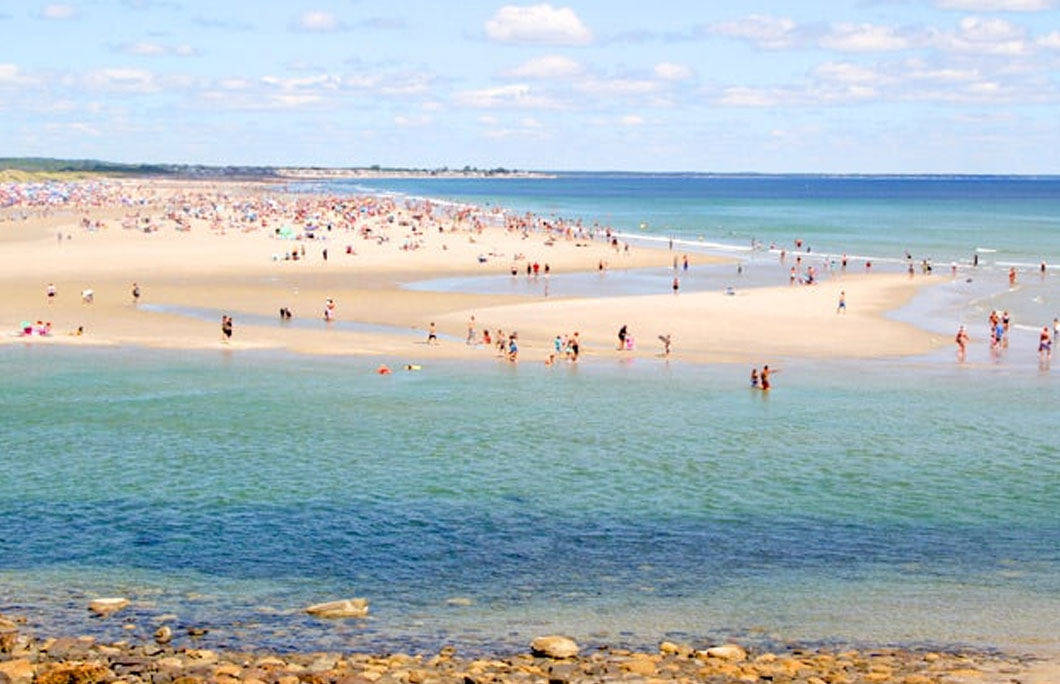 49th. Ogunquit Beach – Ogunquit, Maine
Ogunquit Beach embraces a "Carry On, Carry Off" policy, so it's always litter free. It's the pride and joy of the town, and for good reason. It stretches on for three miles and the sand is super soft.
---

---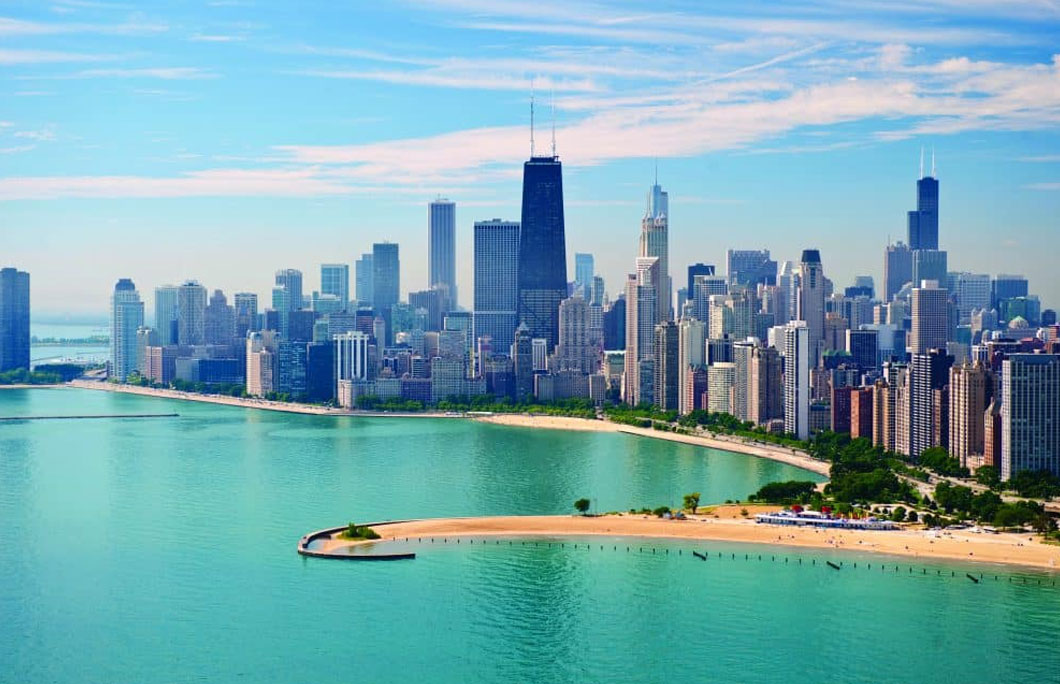 48th. North Avenue Beach – Chicago, Illinois
As one of Chicago's most popular beaches, the beach features a unique and popular beach house that's designed to look like an ocean liner. Gaze out at Lake Michigan from the golden sand, or rent jet skis to get a great skyline view of the city.
---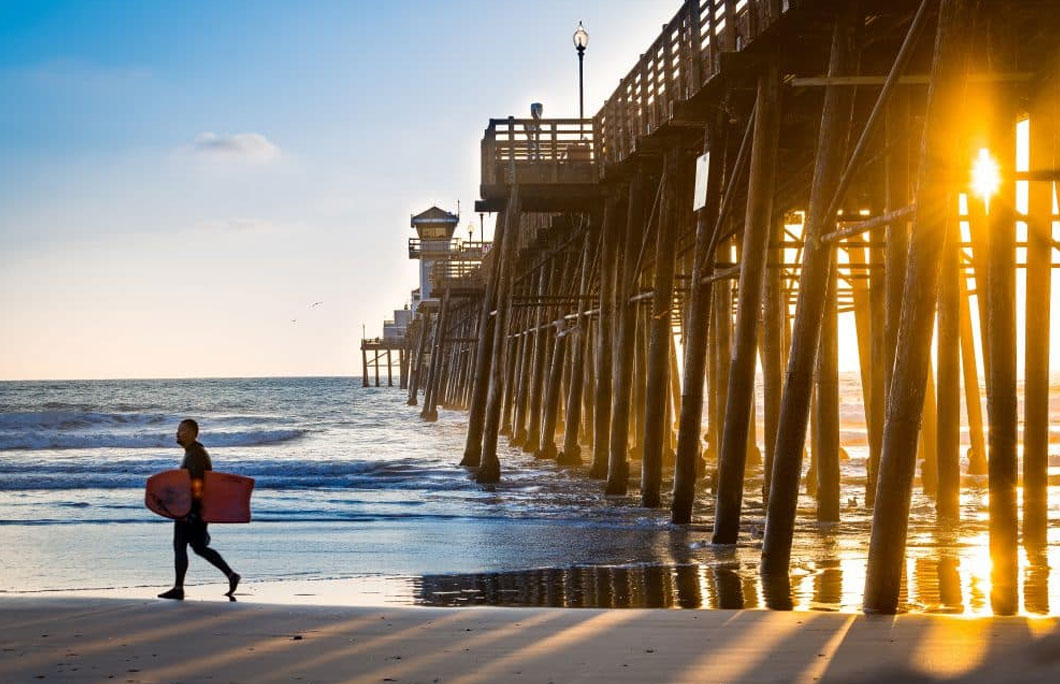 47th. Newport Beach – Newport Beach, California
For picturesque views of California's sunrise and sunsets, Newport Beach is among the state's best beaches. The beach also has a thriving surf scene, thanks to more than 8 miles of sand and the bodysurfers' bucket-list spot known as the Wedge.
---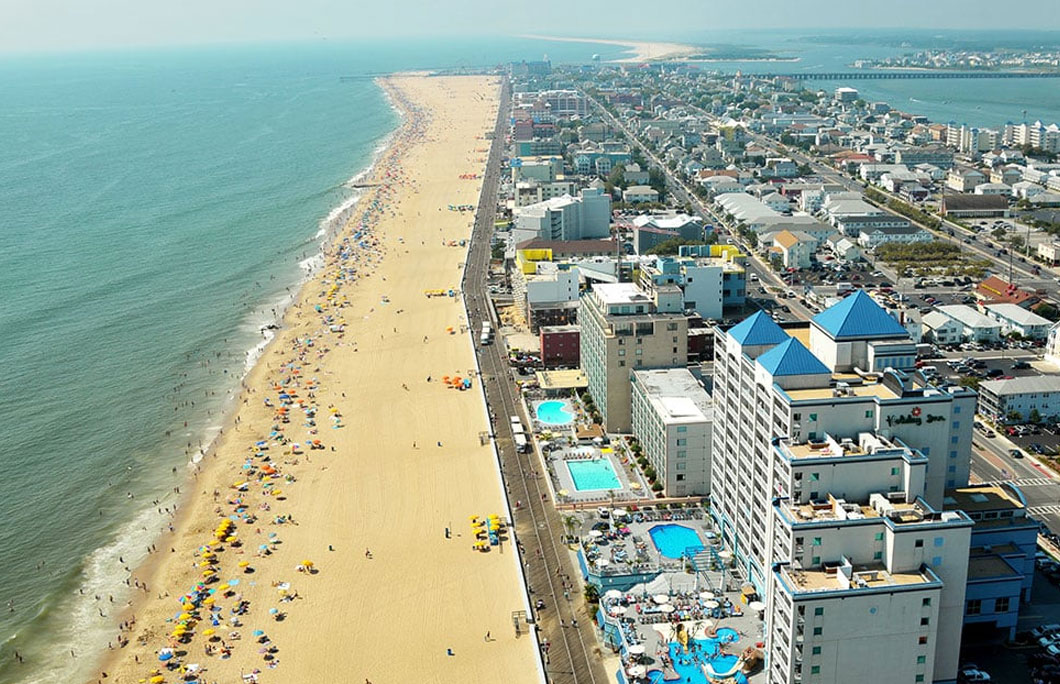 46th. Ocean City – Maryland, Baltimore
Ocean City beach is surrounded by the Atlantic Ocean on one side and the Chesapeake Bay on the other. The iconic boardwalk is home to thrilling amusement rides, peaceful sunsets over the Bay, fresh steamed crabs, fireworks, surfing and fishing – what more could you ask for?
---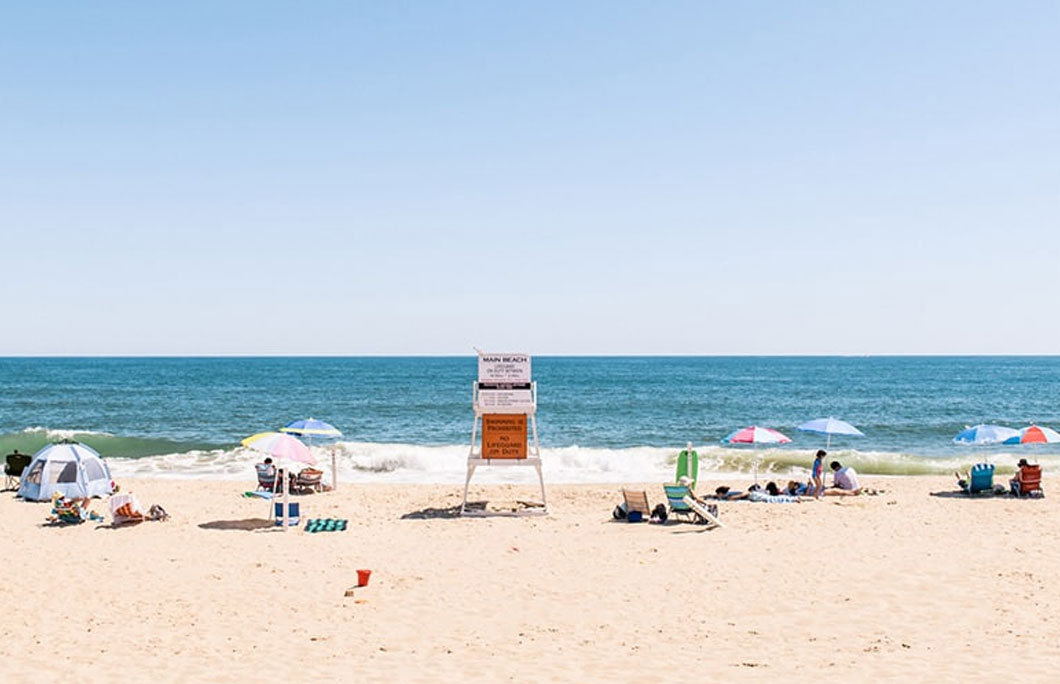 45th. Cooper's Beach – Southampton, New York
Cooper's Beach consistently receives high rankings on the lists of the best beaches in America, no doubt due to the white sandy shore along the Atlantic Ocean. The sandy dunes and Atlantic waves are an added bonus to the scenic umbrellas.
---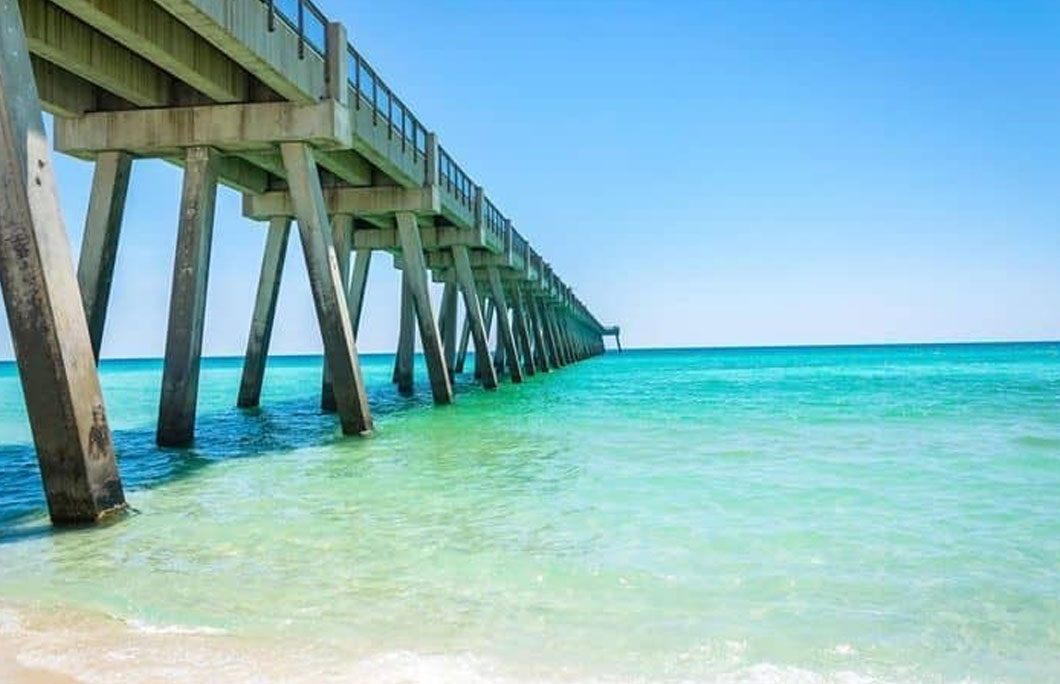 44th. Navarre Beach – Navarre, Florida
On Florida's Emerald Coast (between Destin and Pensacola) is a little-known secret. Navarre Beach is pure paradise, with 12 miles of pristine white shoreline. Sun on the beach, swim in emerald waters, enjoy a picnic in the park or pedal along a scenic bike path.
---
43rd. Malaquite Beach – Corpus Christi, Texas
Malaquite Beach, which is located on Padre Island National Seashore, is the perfect day trip from San Antonio. Tucked in the dunes with a view of the Gulf of Mexico is a campsite, so you can spend the night stargazing. Go swimming and keep an eye out for sea turtle hatchlings from mid-June through August.
---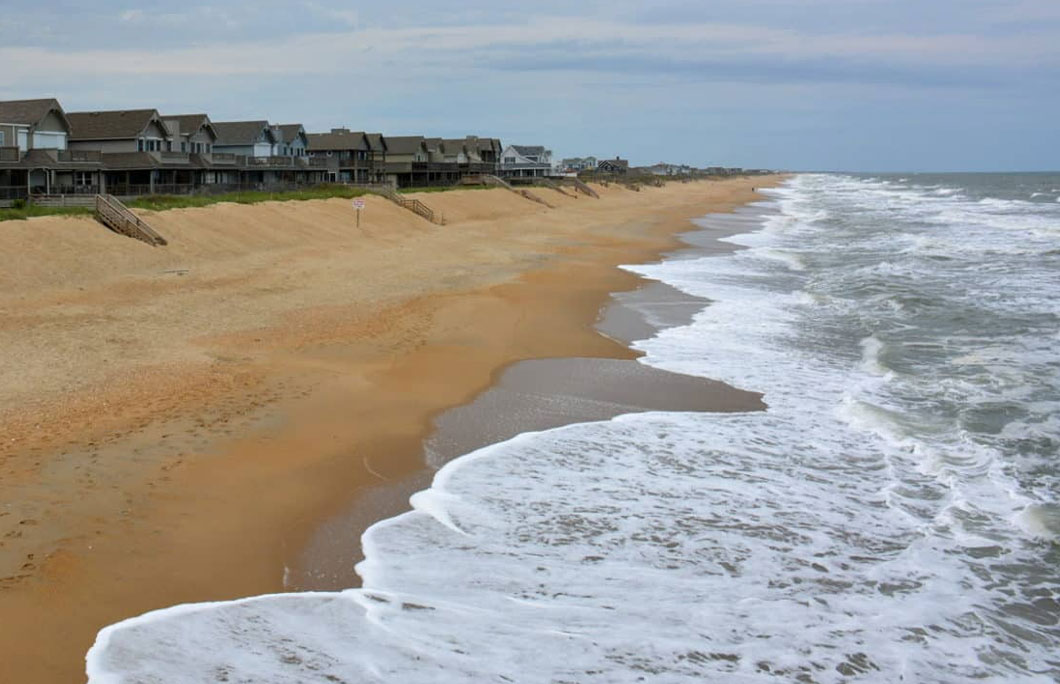 42nd. Kill Devil Hills Beach – Kill Devil Hills, North Carolina
Kill Devil Hills Beach is a golden stretch of sand with plenty of sun and surf. There's no major beach boardwalk here, but a quick hop over the dunes, and you can be right on the beach road to refresh with a soda or an ice cream from one of the area's many beachside shops.
---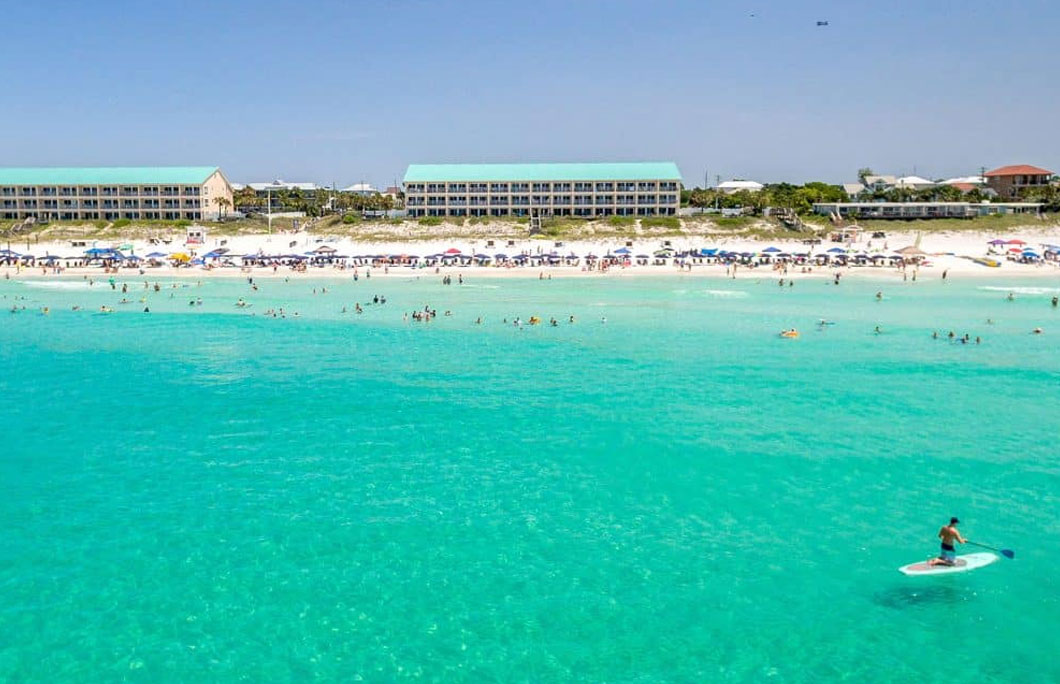 41st. Crystal Sands Beach – Destin, Florida
Nestled against the Gulf of Mexico in northwest Florida, this beach is rightfully famed for its sugar-white sands and emerald-hued waters. Crystal Sands Beach is also known for its for its adorable beach cottages in a rainbow of pastels.
---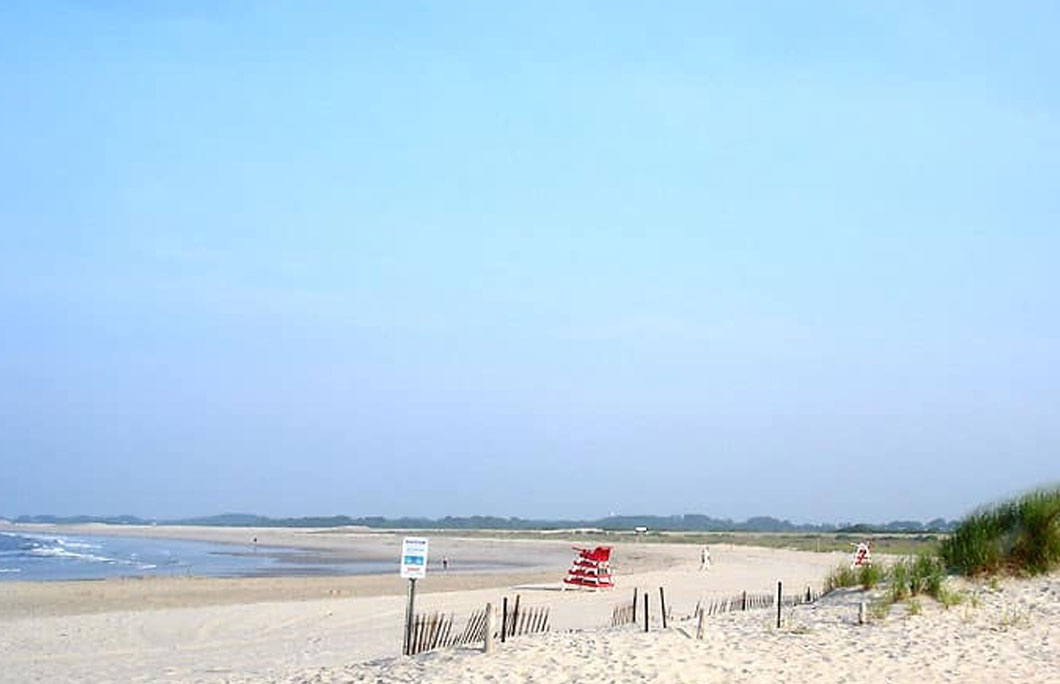 40th. The Cove Beach – Cape May, New Jersey
A crown jewel of New Jersey, the Cove Beach at Cape May boasts beautiful barrier islands and bays dotted with majestic lighthouses, fishing villages and scenic views. The shoreline changes frequently, but it's a consistent hotspot for surfers.
---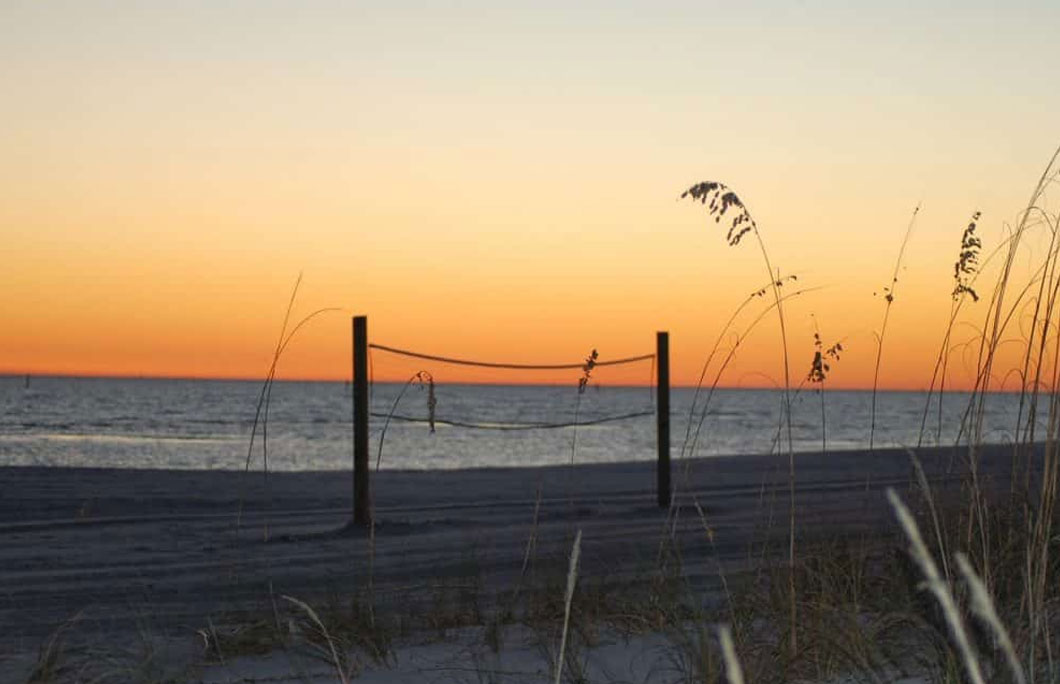 39th. Biloxi Beach – Biloxi, Mississippi
Coastal Mississippi is the perfect place to kick back and relax, and there's no better spot to do so than Biloxi Beach. Rent jet skis or paddle boats, take a boat trip to nearby Ship Island or simply soak up the sunset views from your deckchair. It's bliss.
---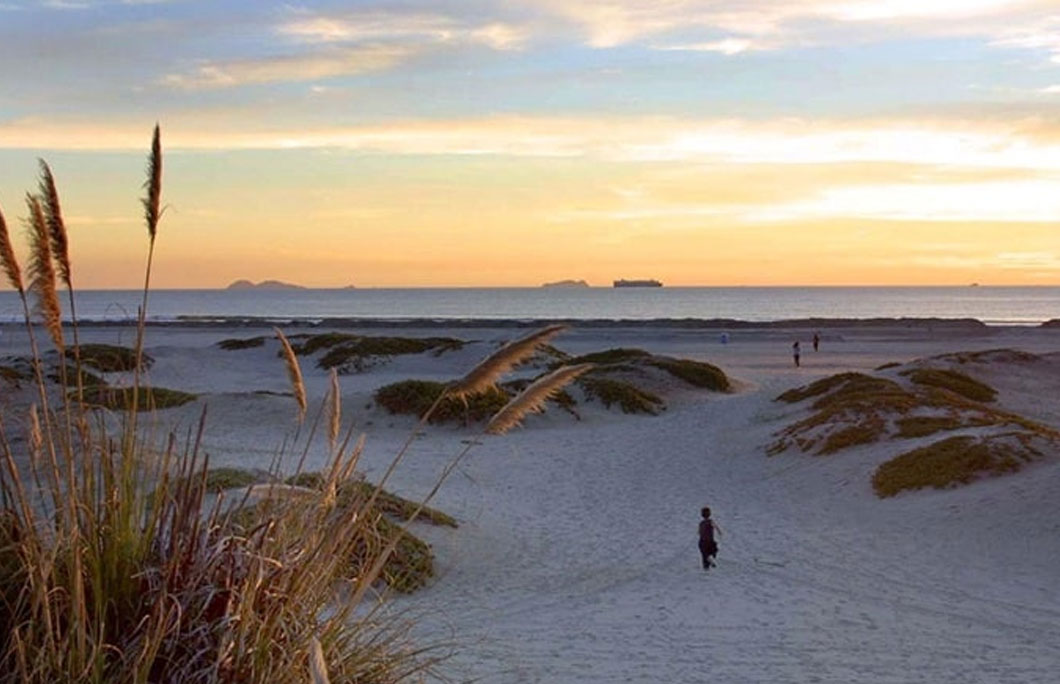 38th. Coronado Beach – San Diego, California
Featured in Marilyn Monroe's 1958 film "Some Like it Hot," Coronado's long sandy beaches are special and literally sparkle, thanks to the mineral mica in its golden sand. The stretch is 1.5 mile long, with several little bays to explore.
---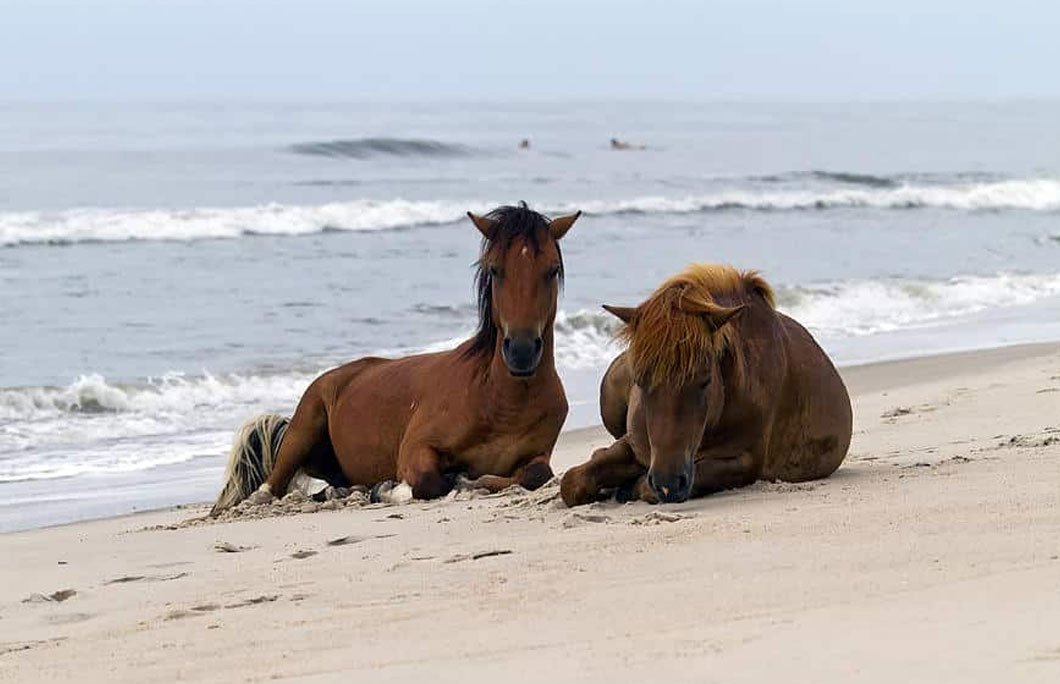 37th. Assateague Beach – Assateague Island, Virginia
Here's where you can enjoy the world famous "wild horses" at Assateague, an unspoiled island close to Chincoteague. The rural beaches here are best explored on a day trip from the mainland, and you can collect pretty seashells as you walk the pristine white sands.
---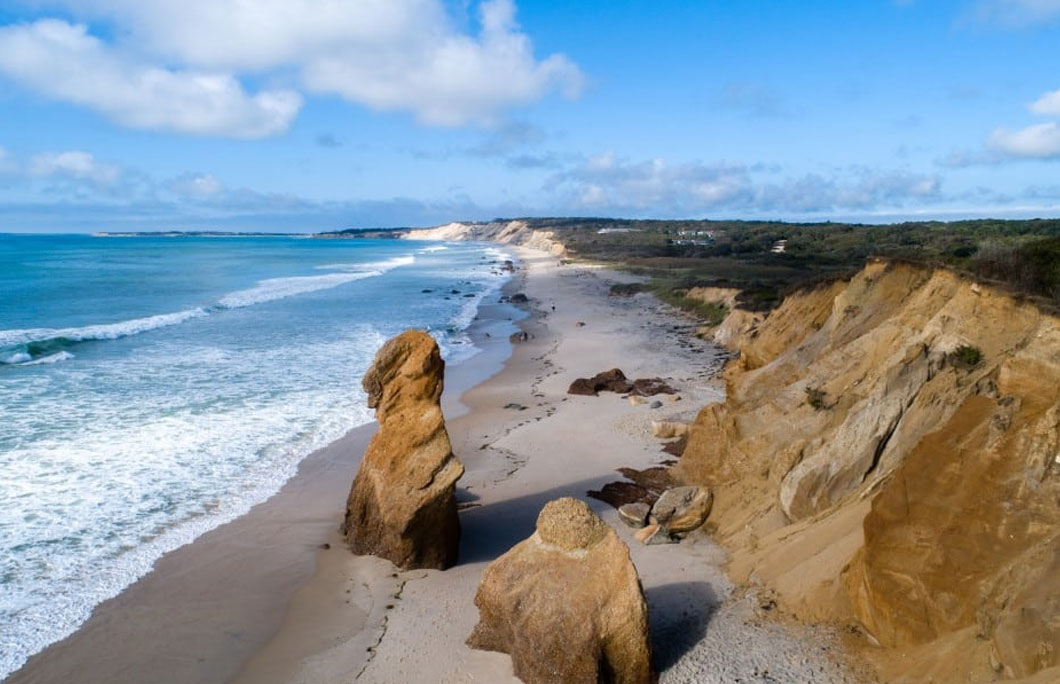 36th. Lucy Vincent Beach – Chilmark, Massachusetts
The undeniable charm of Martha's Vineyard is best seen at Lucy Vincent Beach, where stunning rock formations line this beach's coast. There's clean, soft sand and views of the Atlantic Ocean and Nantucket Sound. FYI: it's somewhat of a nude beach with locals, and is locals/renters only access during summer months.
---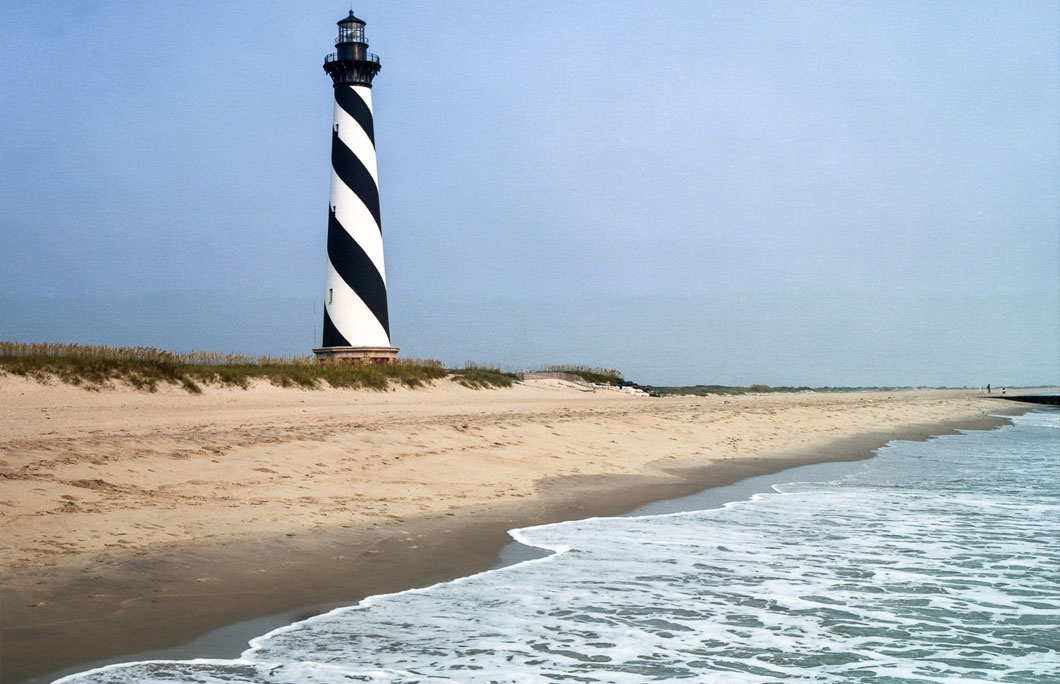 35th. Cape Hatteras National Seashore – North Carolina
This beautiful seashore has 70 miles of undisturbed, scenic beaches. You can climb the lighthouse in summer months, and sea turtles are summertime visitors to Cape Hatteras National Seashore beaches. It's no wonder it's been voted on of the best beaches in America.
---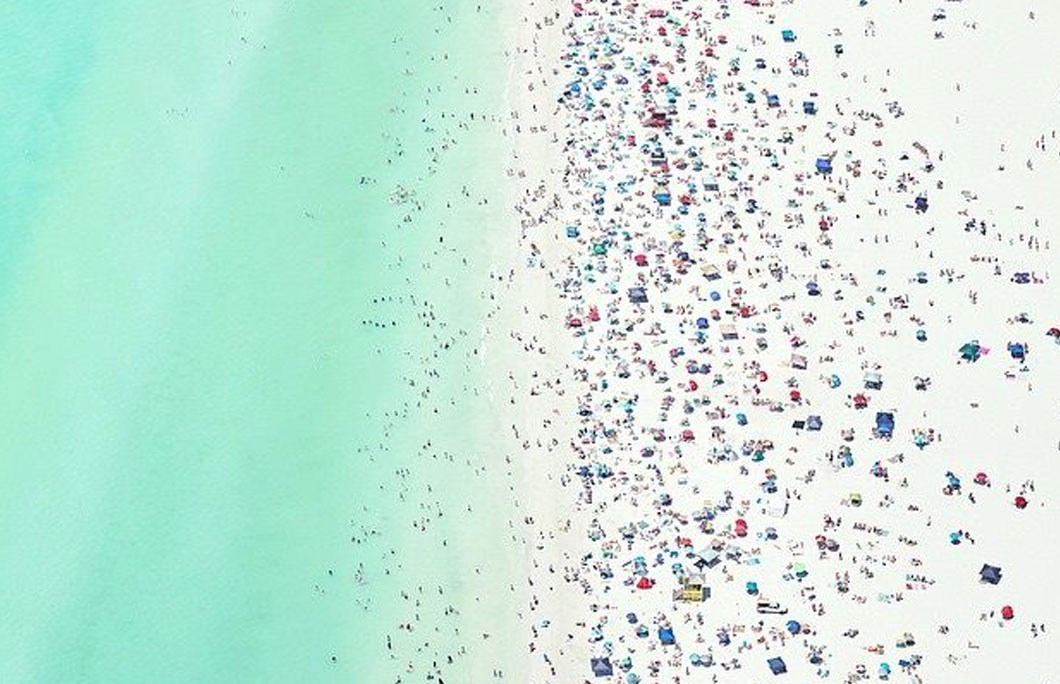 34th. Siesta Beach – Siesta Key, Florida
Visit this eight-mile-long island for its beach with quartz-crystal sand as white and soft as powdered sugar and turquoise waters. The sea life at Point of Rocks at the south end of Crescent Beach is ideal for snorkelers.
---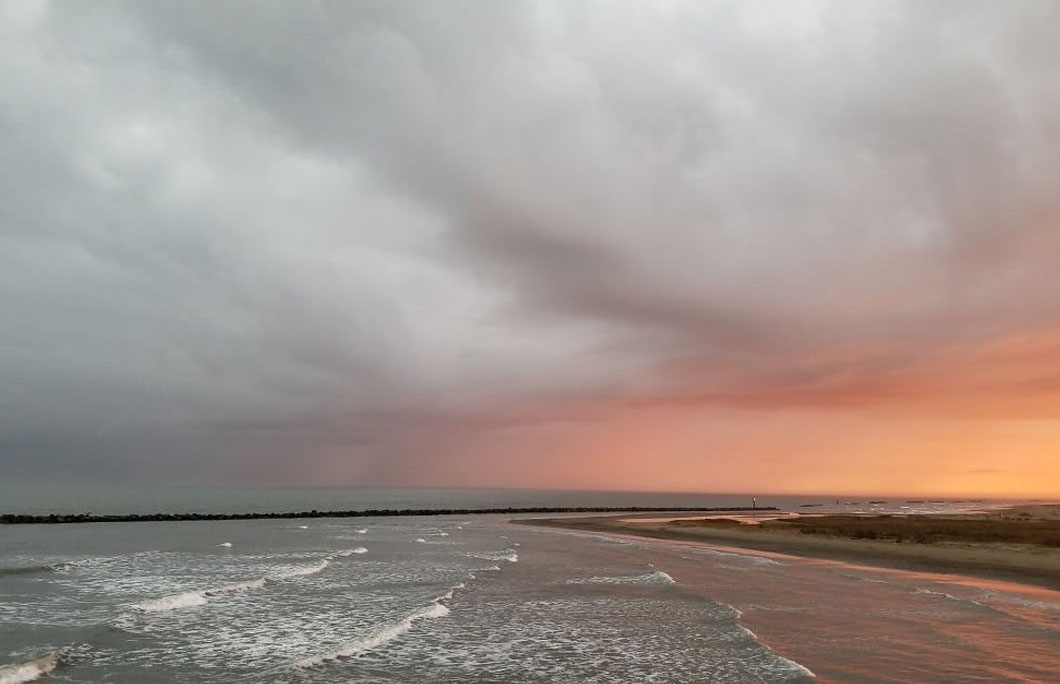 33rd. Grand Isle State Park – Grand Isle, Louisiana
This beach ridge created by the action of the waves of the Gulf, Grand Isle serves as a breakwater between the Gulf and the network of inland channels that connect to the bayou tributaries of the Mississippi River. Thanks to south Louisiana's warm climate, visitors can wade into the water pretty much any time of year.
---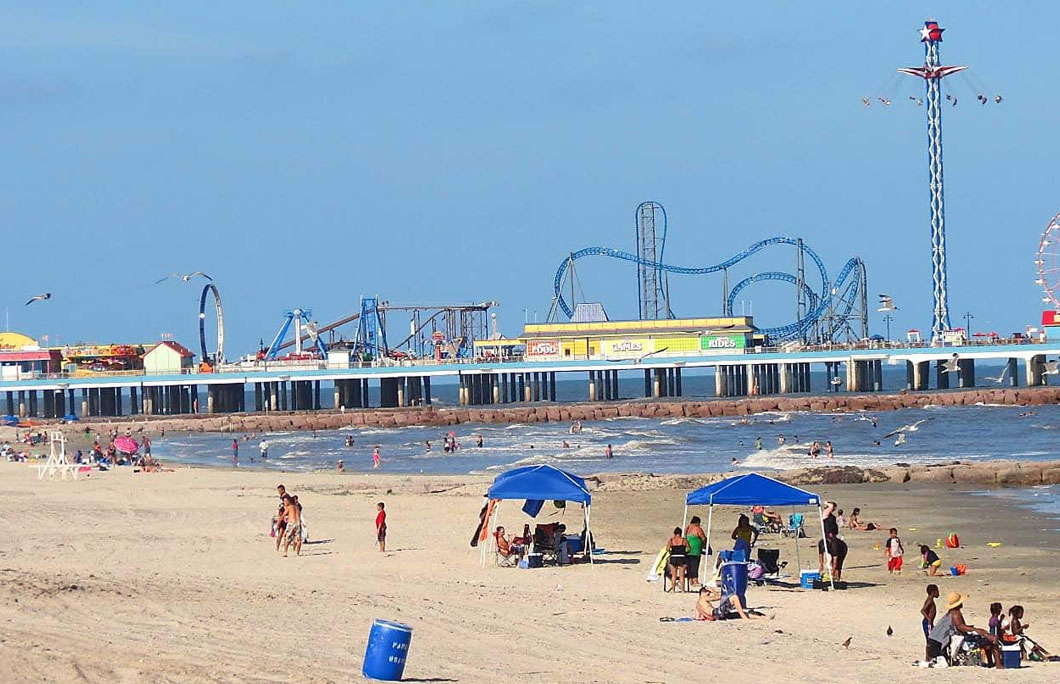 32nd. East Beach – Galveston Island, Texas
Galveston Island is widely known for its 32 miles of beautiful Gulf beaches, but if you're looking for a lively stretch then East Beach is best. Located at the far eastern tip of the island, East Beach is famous for its great festivals and live concerts held throughout the summer months.
---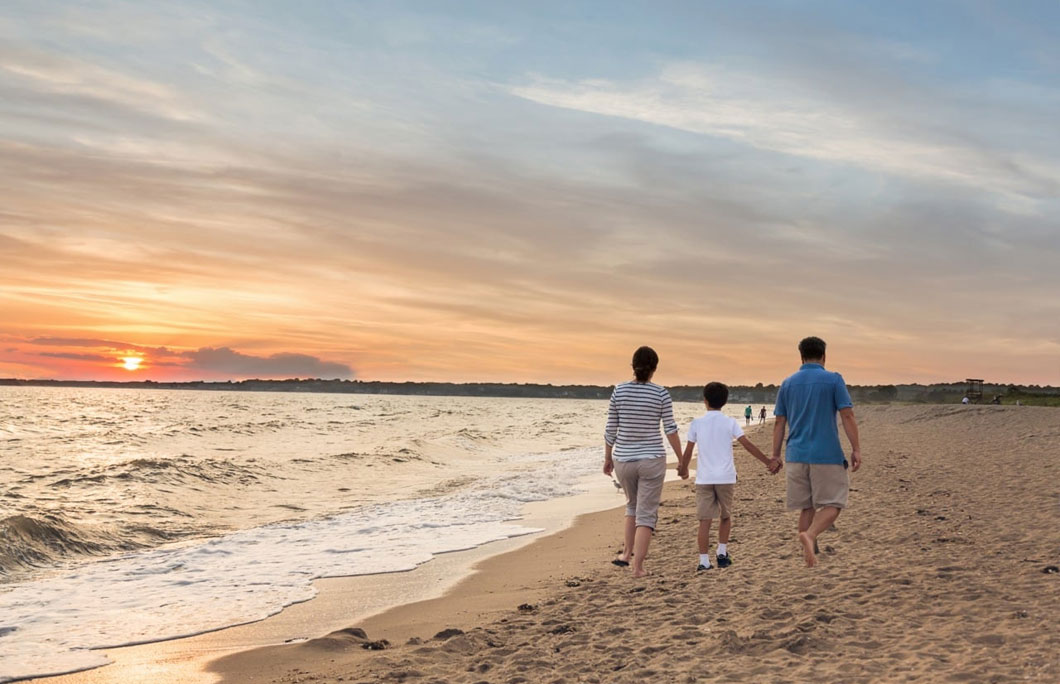 31st. Hammonasset Beach State Park – Madison, Connecticut
Connecticut's largest shoreline park offers over two miles of beach that's an ideal place for swimming, seasonal camping, picnicking, saltwater fishing, scuba diving, hiking and boating. Basically, this pretty beach has it all.
---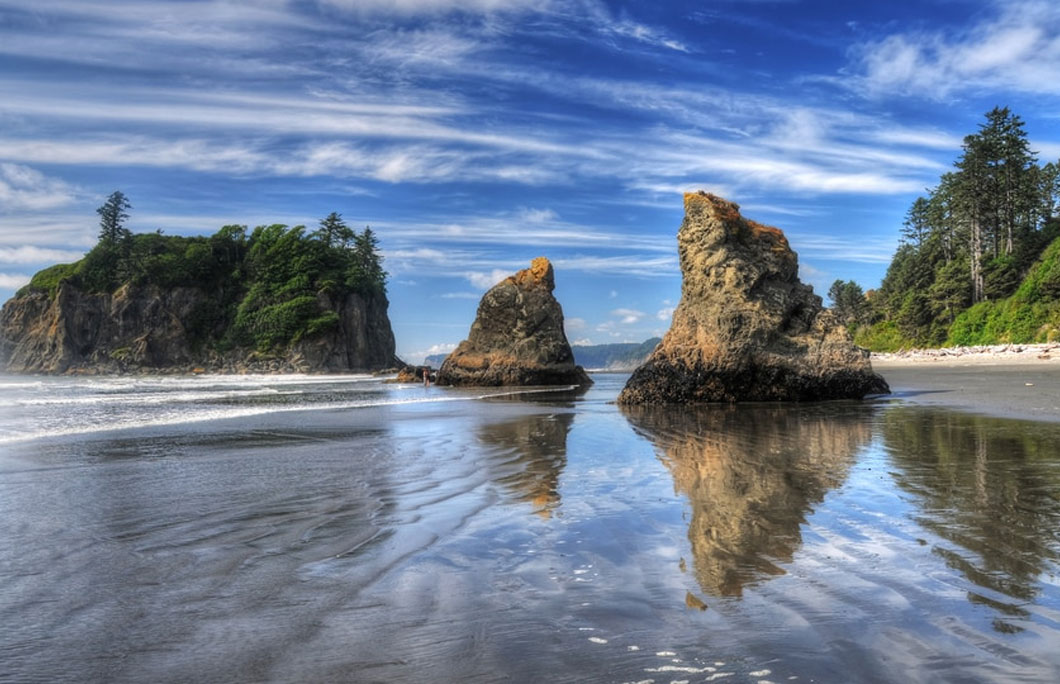 30th. Ruby Beach – Olympic National Park, Washington
Ruby Beach is one of the true gems of the Pacific Coastline. The beach is rocky, not sandy, so keep that in mind – it's not a barefoot sort of beach. But the the reddish sand that occasionally gathers and large, rock islands known as sea stacks, make it unforgettably beautiful.
---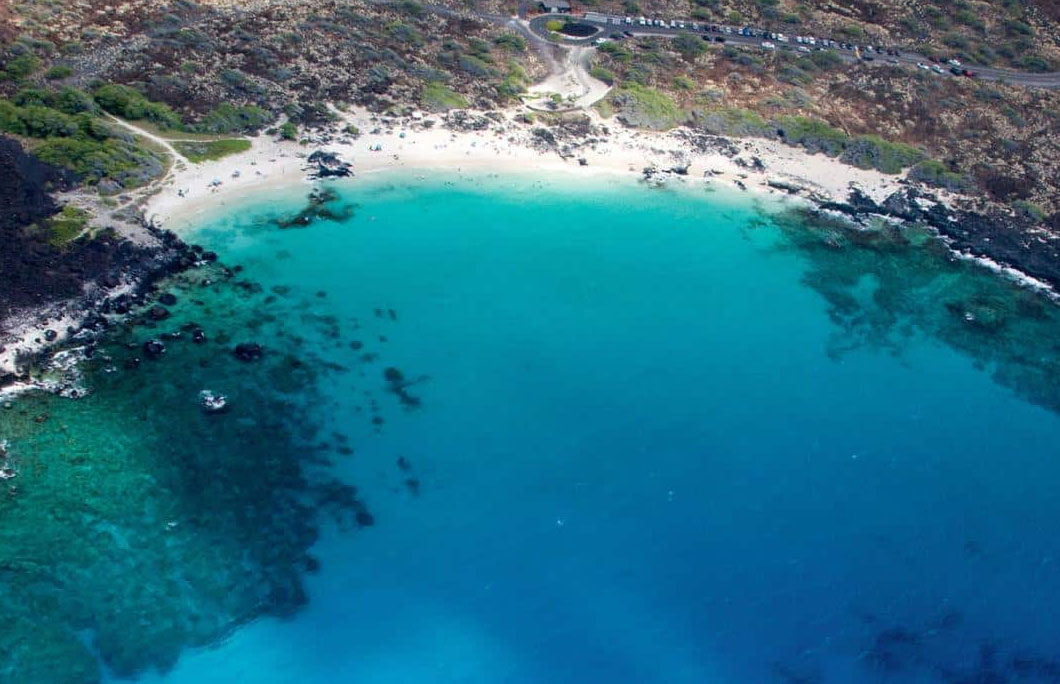 29th. Manini'owali Beach – Kailua-Kona, Hawaii
Just one of Hawaii's many breathtaking beaches, this beach (tucked into Kua Bay) is located on the Big Island and it is part of the Kai State Park. The water in the bay is crystal clear, and it's more difficult to reach than other nearby beaches, making it nice and secluded.
---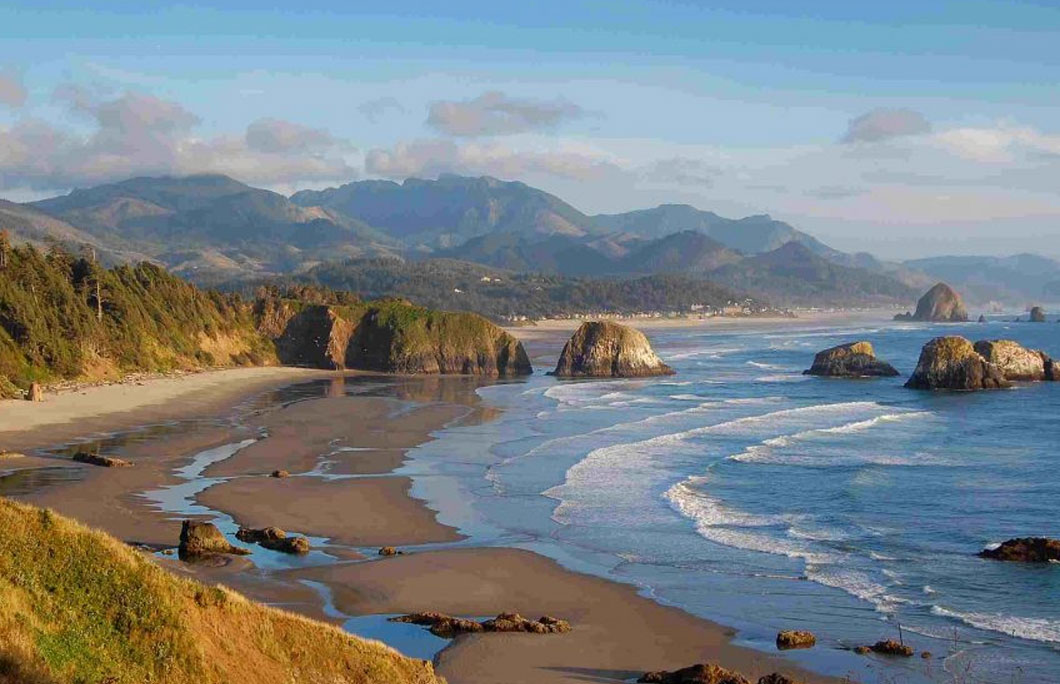 28th. Cannon Beach – Cannon Beach, Oregon
Named one of the world's 100 most beautiful places by National Geographic, this remarkable beach has long sandy stretches, tide pools and the famous Haystack Rock. Sure, it has a cool marine climate most of the year, but with scenery this incredible, who minds a bit of a breeze?
---
27th. Dauphin Island Beach – Dauphin Island, Alabama
If sparkling sand and cool surf of the Gulf of Mexico with beautiful beachfront parks is your thing, then Dauphin Island Beach is paradise. The island is connected to mainland Alabama by bridge, and the beach has powder white sand and clear waters. Plus, it's pet-friendly!
---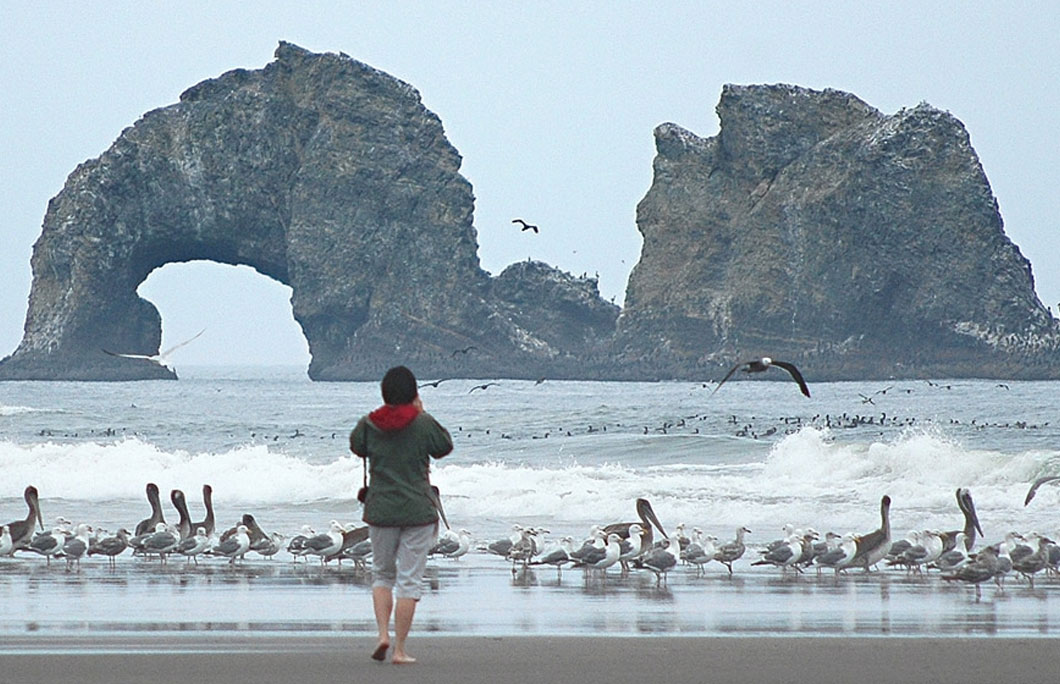 26th. Rockaway Beach – Tilamook, Oregon
There's seven flat miles of soft, sandy beach perfect to enjoy here, with views of ocean sunsets behind the majestic Twin Rocks and crashing waves. Enjoy kitesurfing or just spend a lazy day digging your toes into the soft sand. Beach bonfires under the star-lit skies are also popular group gatherings.
---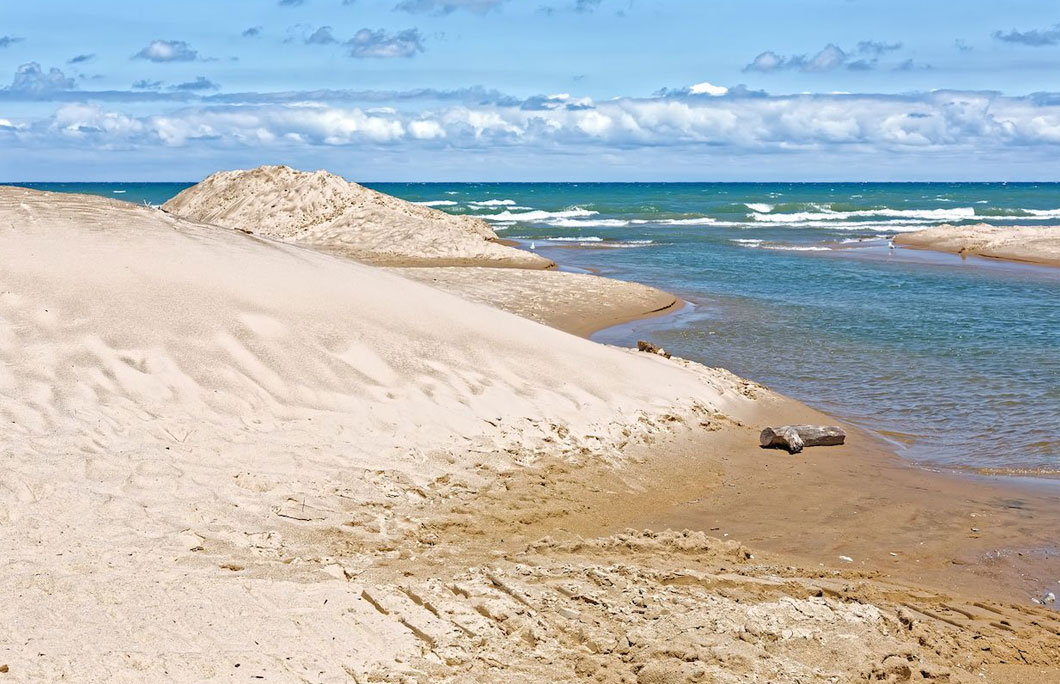 25th. Indiana Dunes State Park – Chesterton, Indiana
Indiana Dunes National Park hugs 15 miles of the southern shore of Lake Michigan and has rugged dunes and golden sandy stretches along the water. It's super peaceful – even on the busiest summer days, if you head away from the public beach house, you'll quickly lose the crowds.
---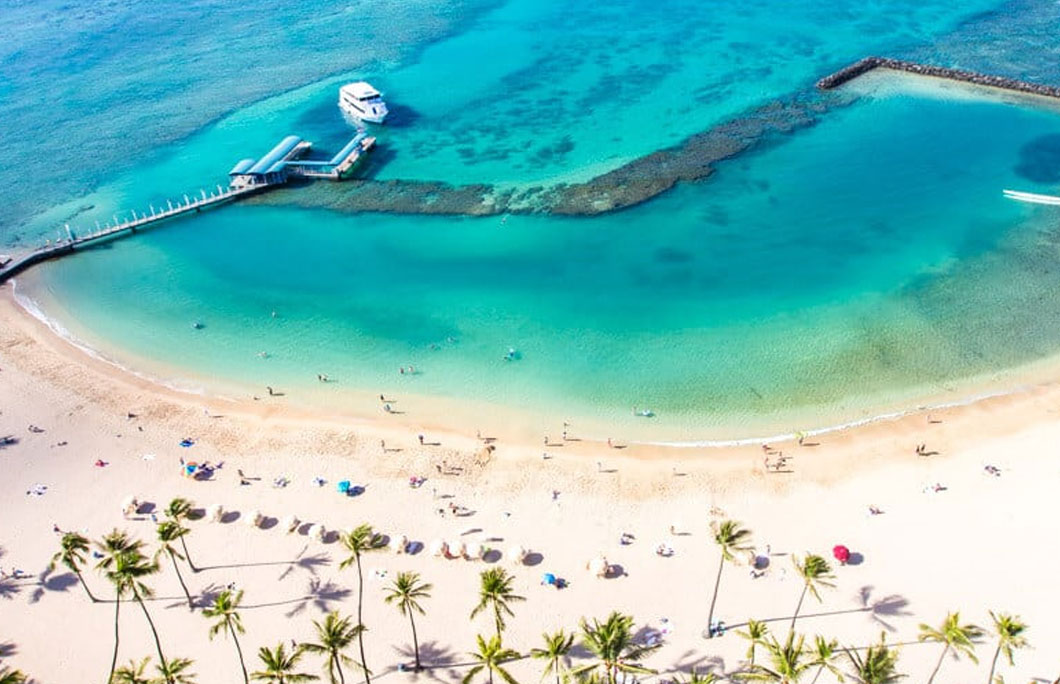 24th. Duke Kahanamoku Beach – Oahu, Hawaii
Waikiki Beach is one of the most famous beaches in Hawaii, with the Duke Kahanamoku Beach section the best. There's a man-made swimming lagoon that offers a calm setting for floating in the stunning waters. Palm trees and silky sand are an extra bonus.
---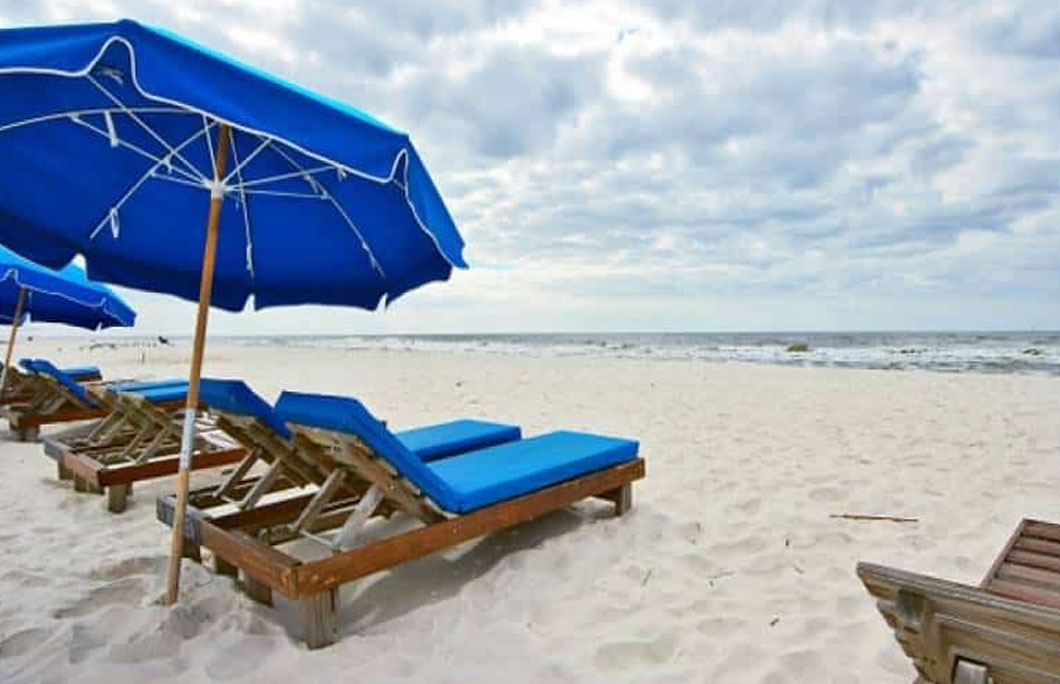 23rd. Fort Morgan – Gulf Shores, Alabama
Fort Morgan beach on Alabama's beautiful Gulf Coast is a must-see. It's quieter than other beaches along the Gulf Shores, with just two public access points. Keep an eye out for sea turtles in the early morning or head out on a dolphin tour.
---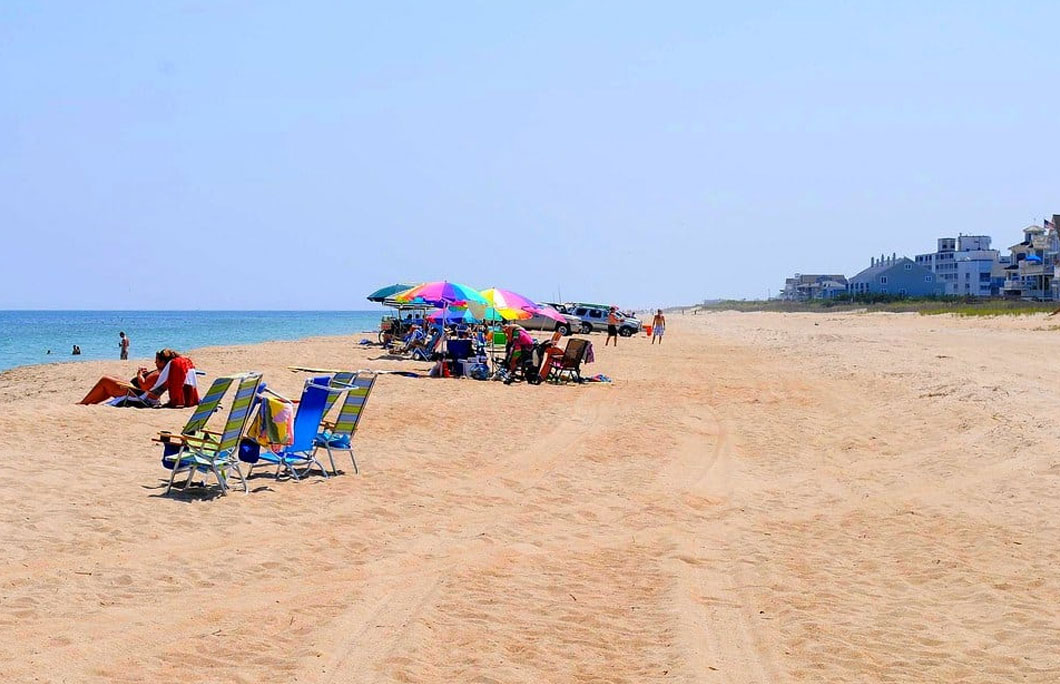 22nd. Fenwick Island State Park – Millville, Delaware
A popular dog-friendly beach, Fenwick Island State Park is a three-mile stretch of barrier island with white sand beaches that gradually slope into the Atlantic, creating a broad swimming area. It's also a mecca for shorebird watching and beachcombing.
---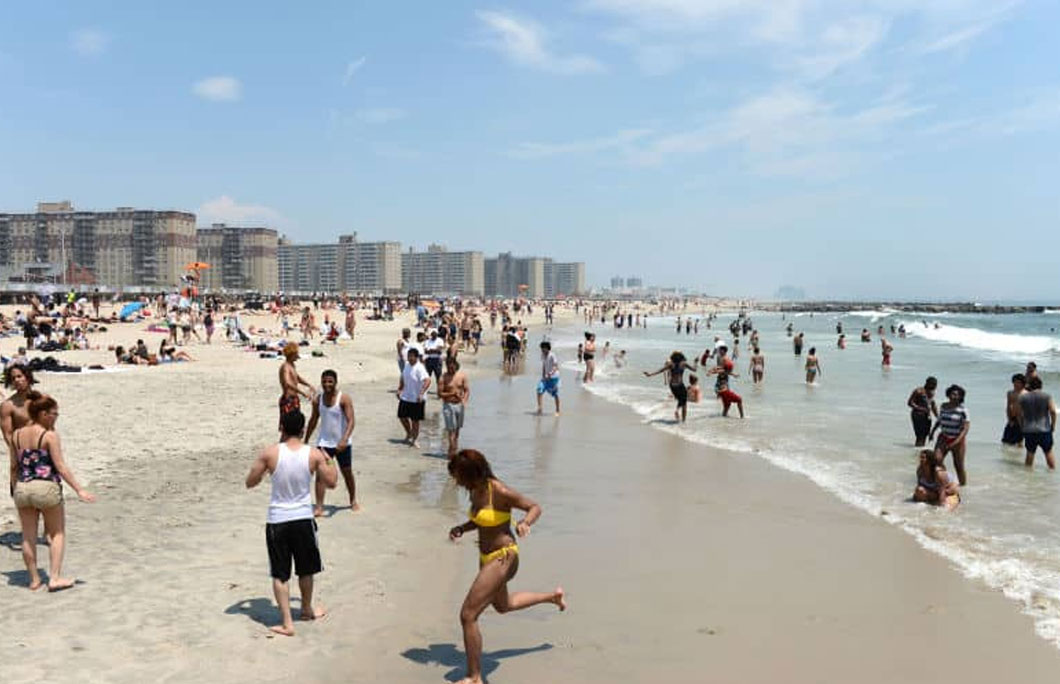 21st. Rockaway Beach – New York City, New York
"We can hitch a ride/To Rockaway Beach"... the infamous Queens beach is popular with everyone, from surfers to swimmers to the Ramones. The beach contains the only two surf beaches in the five boroughs, but there's plenty for non-surfers too. Cute beach bars and a buzzing vibe make this one of the essential beaches in America.
---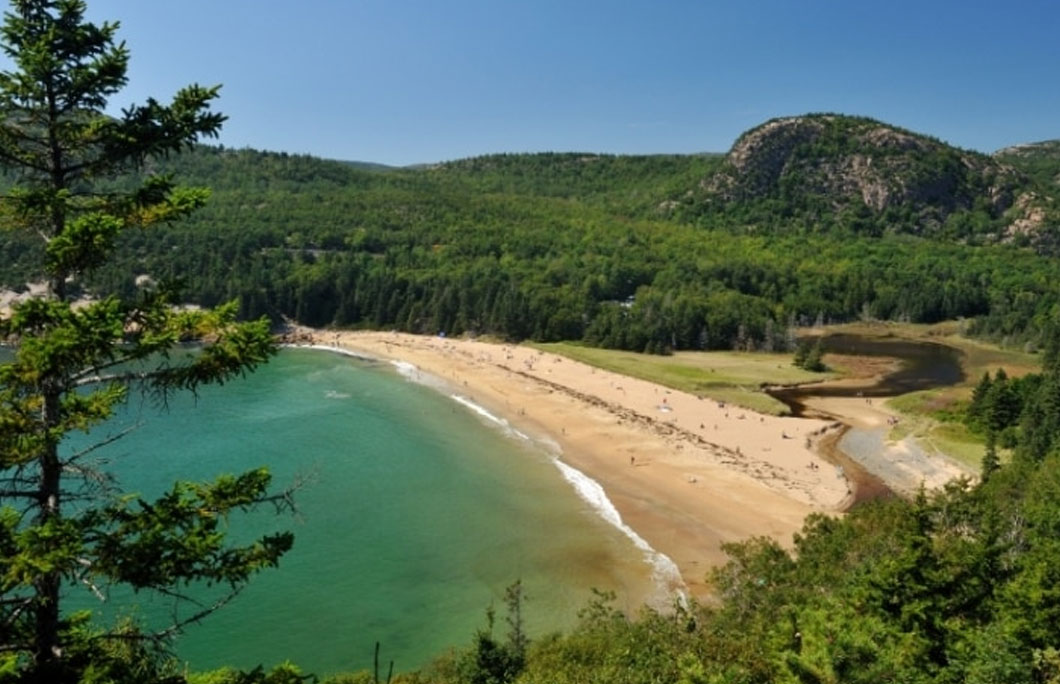 20th. Sand Beach – Acadia National Park, Maine
Sand Beach has long been considered the most popular beach in Acadia National park, and is the best spot for swimming – if you're up for braving the chilly waters! The beach is made up of unique sand of shell fragments created by the pounding surf, giving it a gorgeous gleam.
---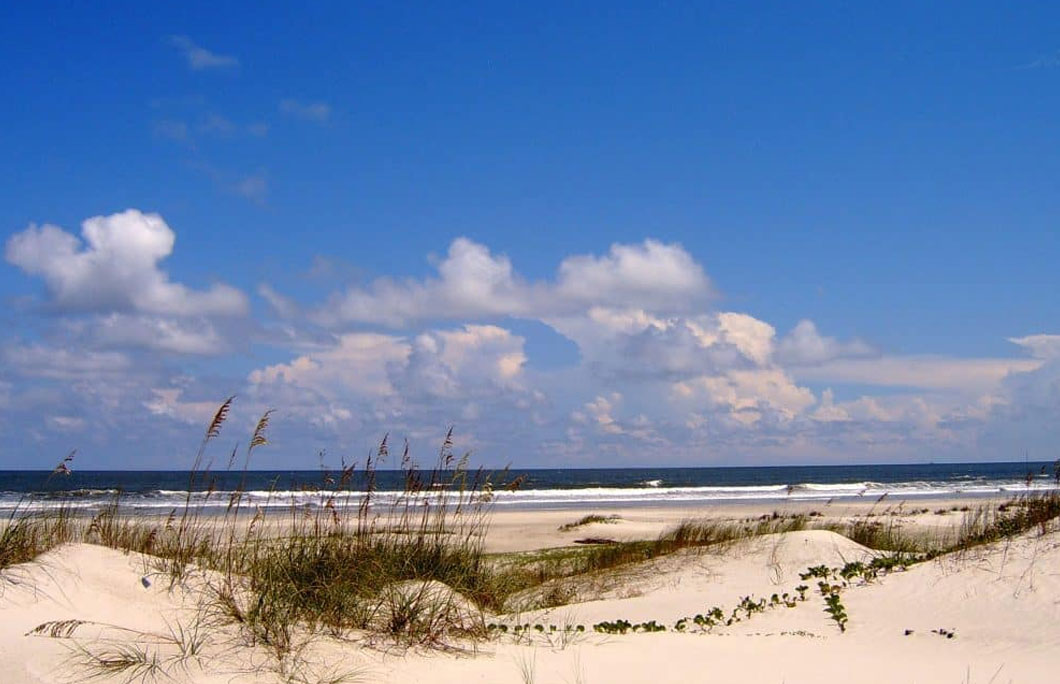 19th. Cumberland Island National Seashore – St. Marys, Georgia
St Marys is the gateway to Cumberland Island, Georgia's largest and southernmost barrier island. The seashore here is dotted with sweeping white sand dunes, and peaceful, pristine beaches. The waves lap gently against the sand and are the perfect backdrop on a warm day.
---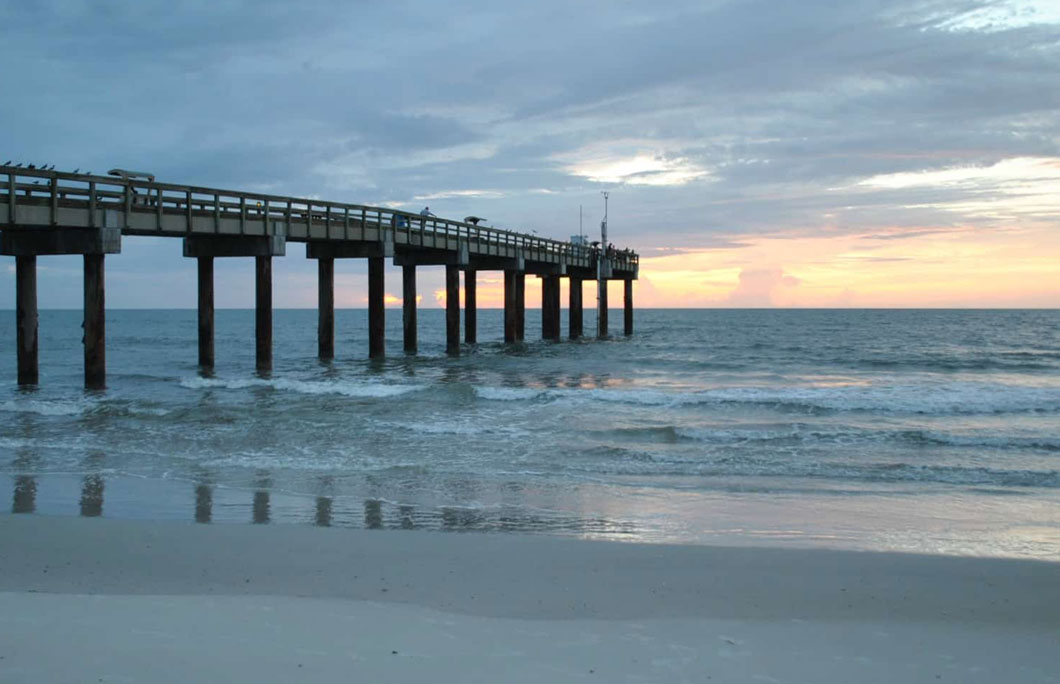 18th. St. Augustine Beach – St. Augustine, Florida
St. Augustine Beach is located on Anastasia Island where you can enjoy white sand beaches and those balmy Floridian waters. It's a wide, open beach that stretches along for four miles. Stroll along Ocean Pier at sunset to fully appreciate its beauty.
---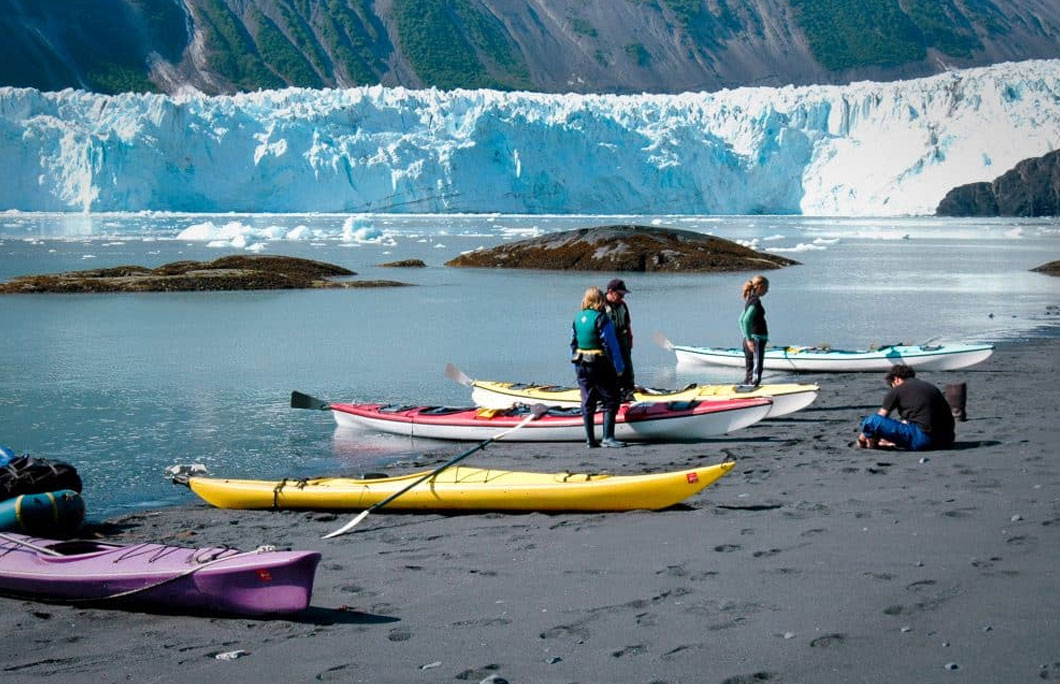 17th. Black Sand Beach – Prince William Sound, Alaska
With more than 33,000 miles of shoreline—more than twice Florida, California and Hawaii combined, it's only natural that some of the best beaches in America can be found in Alaska. Black Sand Beach is one of the most spectacular beaches in the state. It's popular with sea kayakers, and large icebergs often wash ashore.
---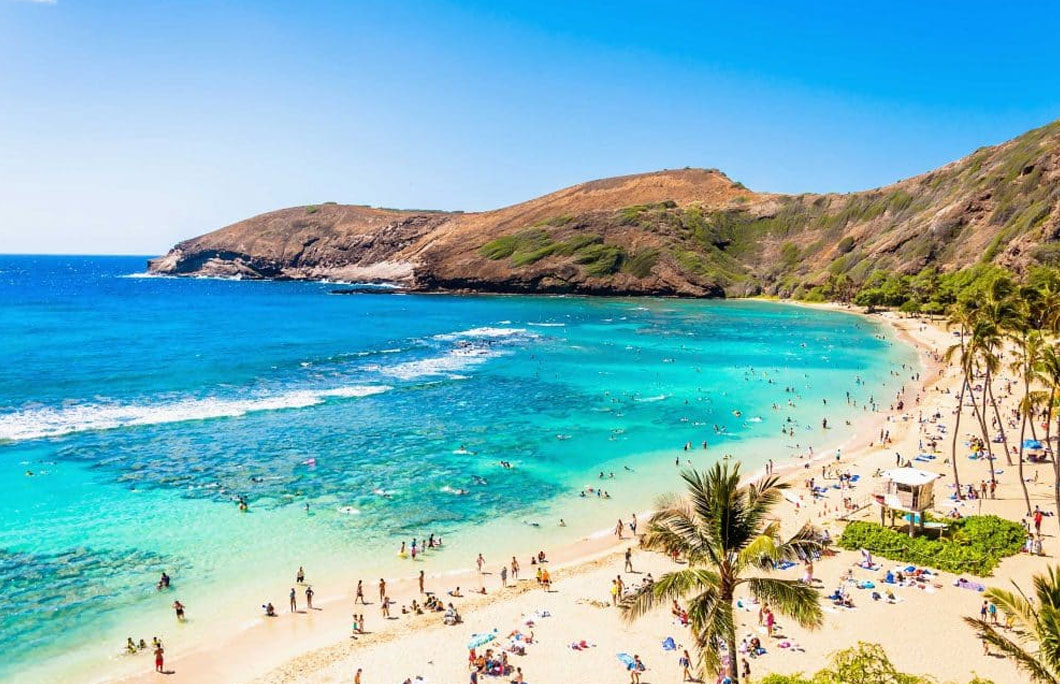 16th. Hanauma Bay – Oahu, Hawaii
Hanauma Bay was declared a protected marine life conservation area and underwater park in 1967, and is still an exceptional place for snorkeling and swimming today. As well as a natural sheltered curve for sunbathing on the pristine sand, the water itself is home to 400 species of Hawaiian fishes.
---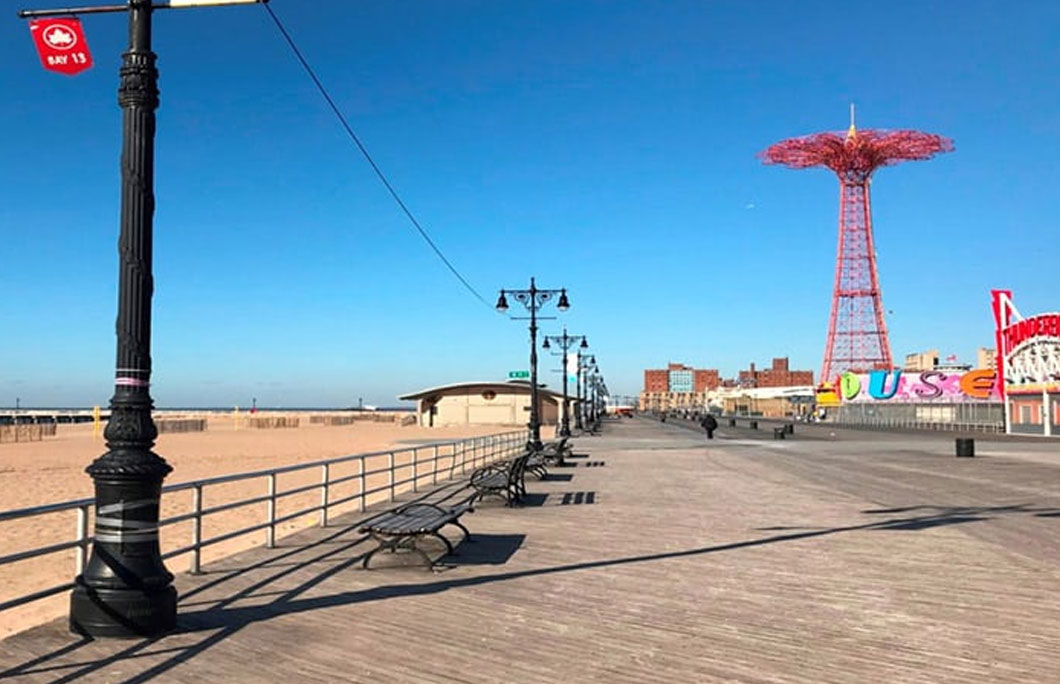 15th. Coney Island – New York City, New York
New York City's most famous summer spot, Coney Island has thrills, sun, surf and the legendary wooden Cyclone rollercoaster. Its world-renowned boardwalk stretches along the sand with views of the Atlantic Ocean. A day spent here on a hot summer's day is an essential NYC experience.
---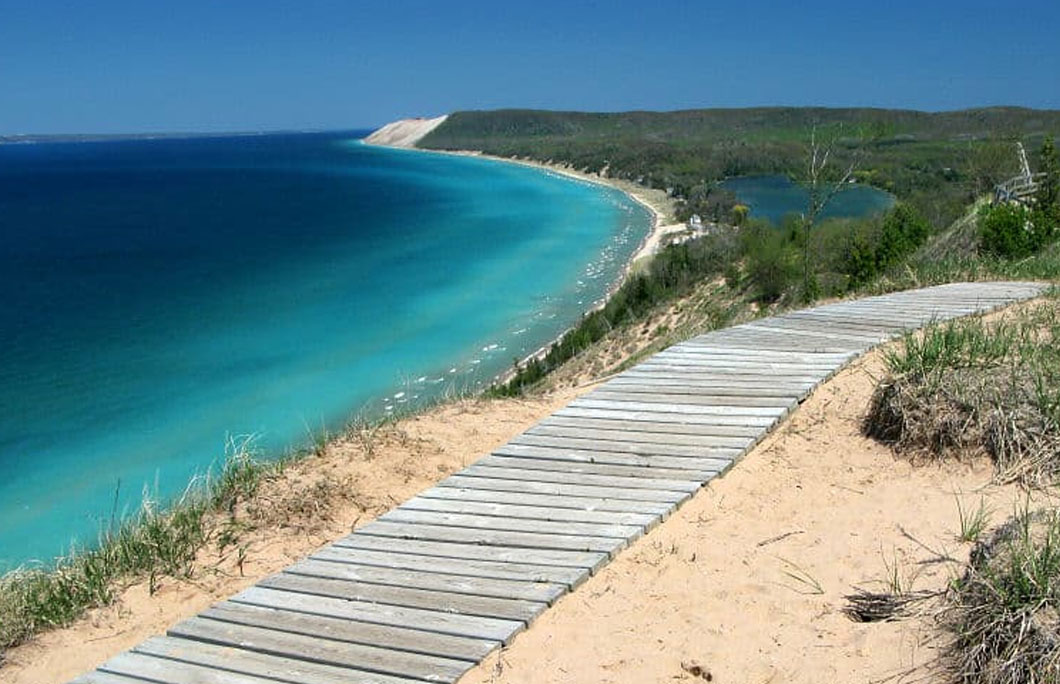 14th. Sleeping Bear Dunes National Lakeshore – Empire, Michigan
Sleeping Bear Dunes along Lake Michigan has immense dunes and a narrow lakeshore, with 65 miles of Lake Michigan shoreline. Swim and picnic at white sand beaches; canoe, kayak or tube on crystal-clear streams. Just be careful to avoid getting stuck at the bottom of the dune at the Lake Michigan Overlook.
---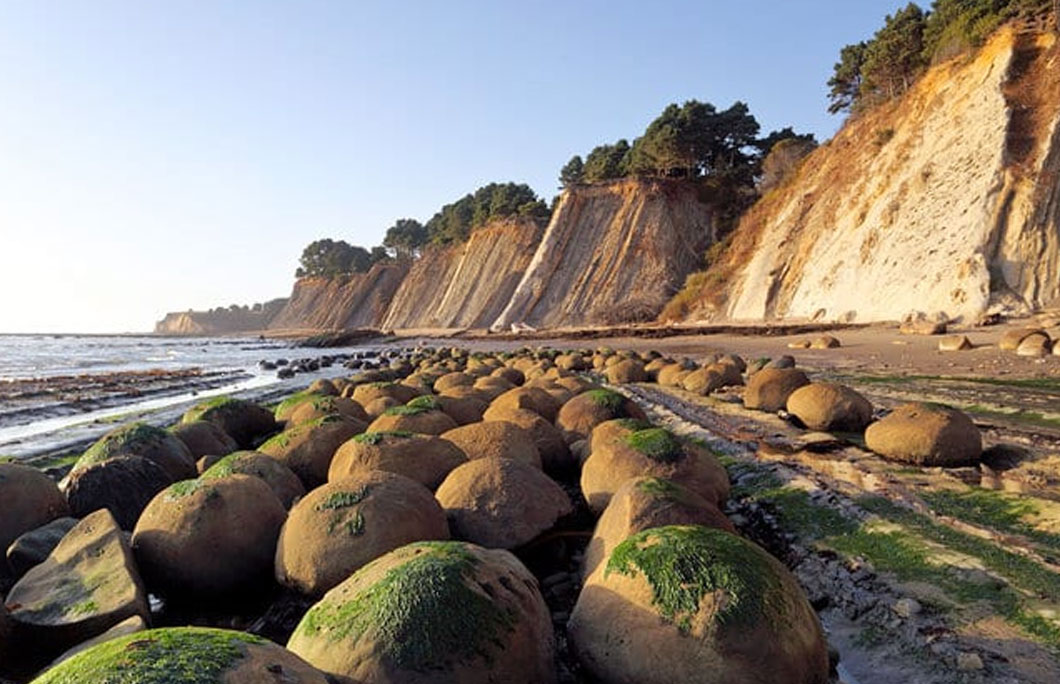 13th. Bowling Ball Beach – Point Arena, California
This unique beach is one of the most beautiful beaches in America, with its large round rocks that resemble bowling balls. You'll find this picture-perfect spot at the northern end of Schooner Gulch State Beach. You can only see the bowling balls at low tide, so plan your visit around it!
---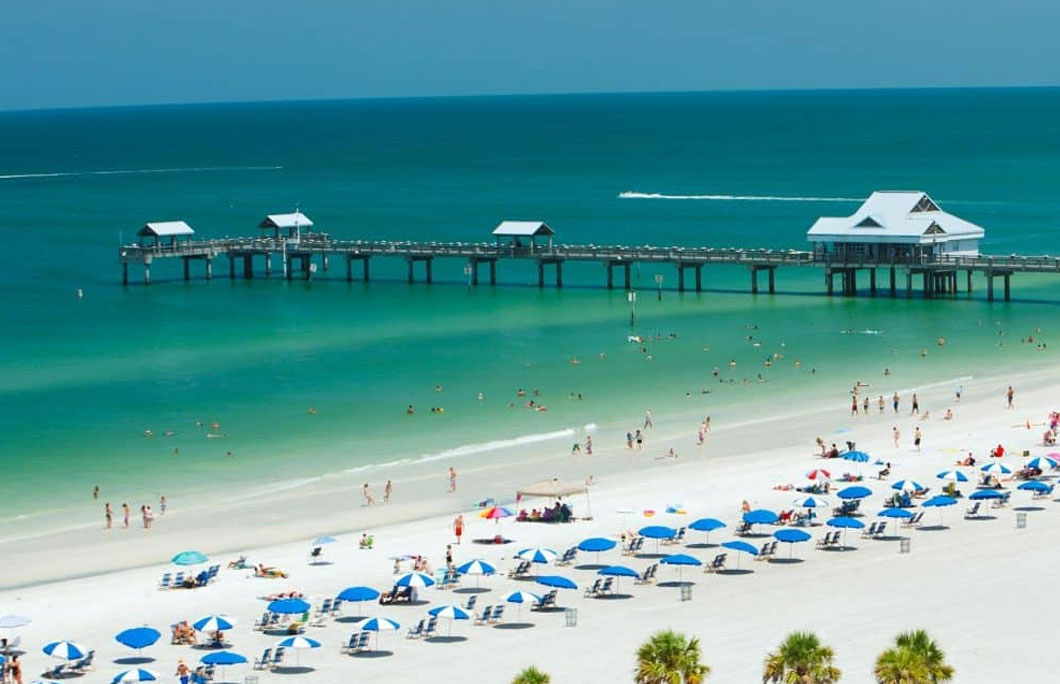 12th. Clearwater Beach – St. Petersburg, Florida
Clearwater's extra-wide powdery sands and its tranquil seas make it one of Florida's most popular beaches. With plenty of watersports, cute Mom and Pop eateries and a family-friendly atmosphere, it's the perfect vacation spot. Beaches in America don't get much better than this.
---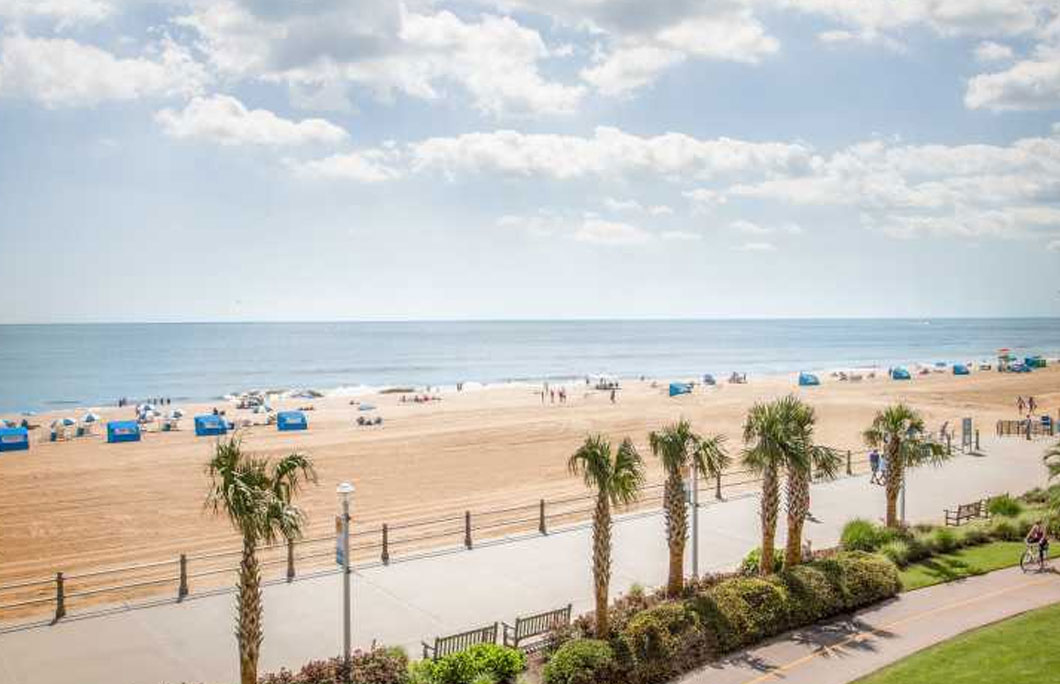 11th. Virginia Beach – Virginia Beach, Virginia
Virginia Beach's main stretch of sand, the Oceanfront has a three-mile-long boardwalk that's perfect for biking or strolling along with Atlantic Ocean views in the background. Surfers come for the waves, while golden sand and colourful umbrellas make it a hotspot for sunbathers.
---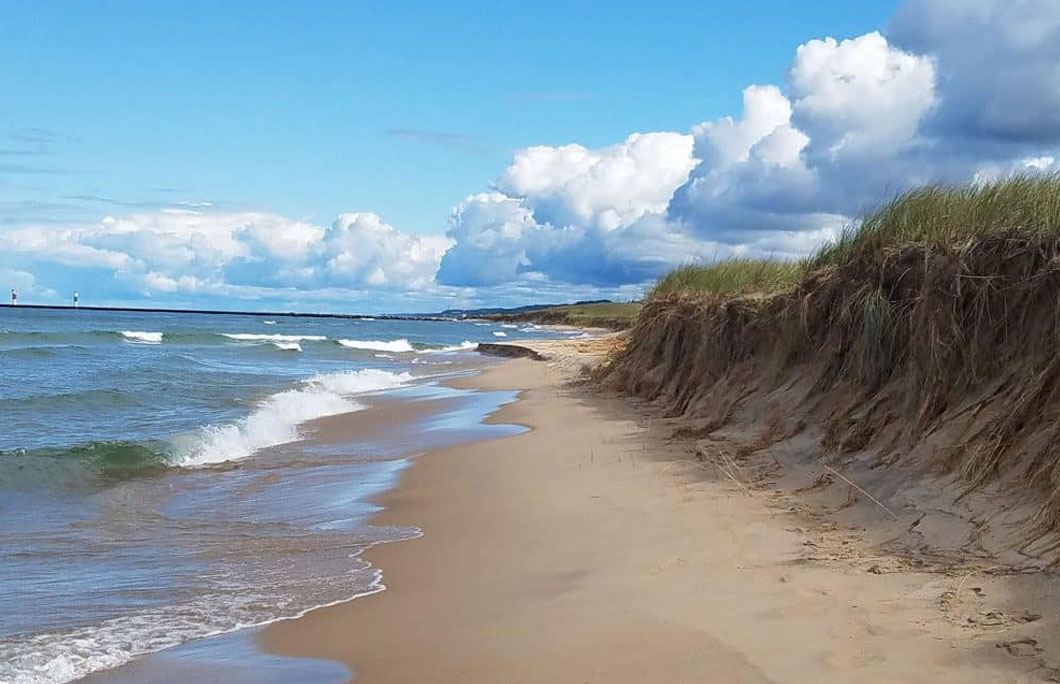 10th. Oval Beach – Saugatuck, Michigan
This natural beauty spot is a freshwater beach with sweeping sand dunes and is bordered by the winding Kalamazoo River on its way to Lake Michigan.
The ecosystem itself is one of the rarest in the world, as well, making it definitely worth your visit. In fact, it's one of eleven most endangered in the world.
---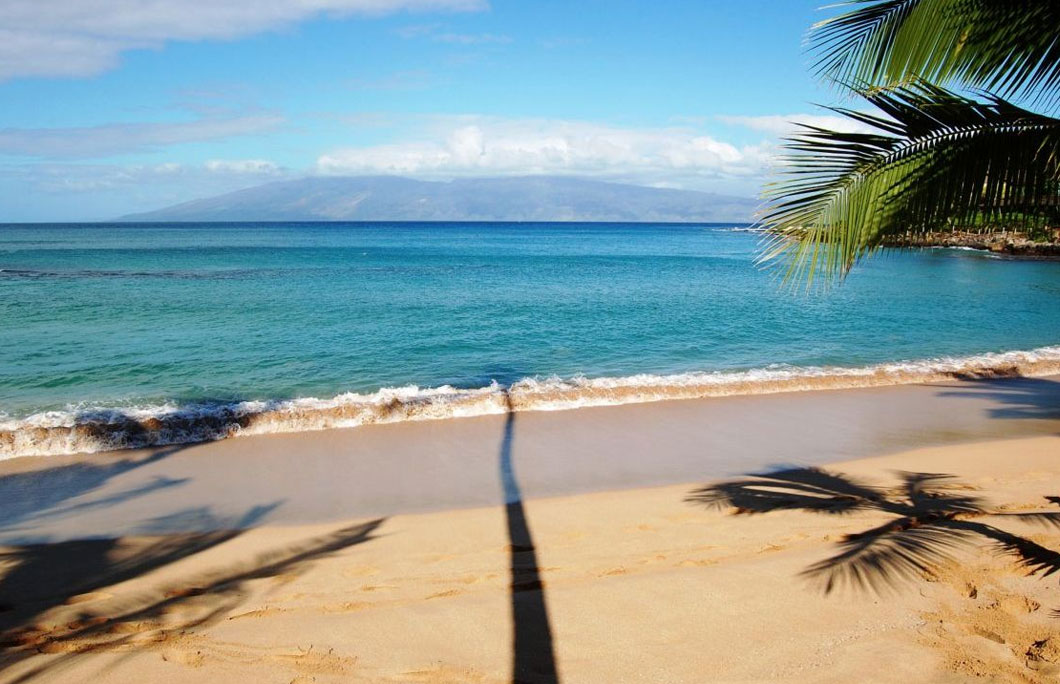 9th. Ka'anapali Beach – Maui, Hawaii
This three-mile stretch of beach has been named as one of the best beaches on Maui, and even one of the best beaches in the world.
One of Kaanapali Beach's most famous attractions is the daily cliff diving ceremony off Puu Kekaa, or Black Rock. Held every evening at sunset, a cliff diver lights the torches along the cliff, and soars into the water.
---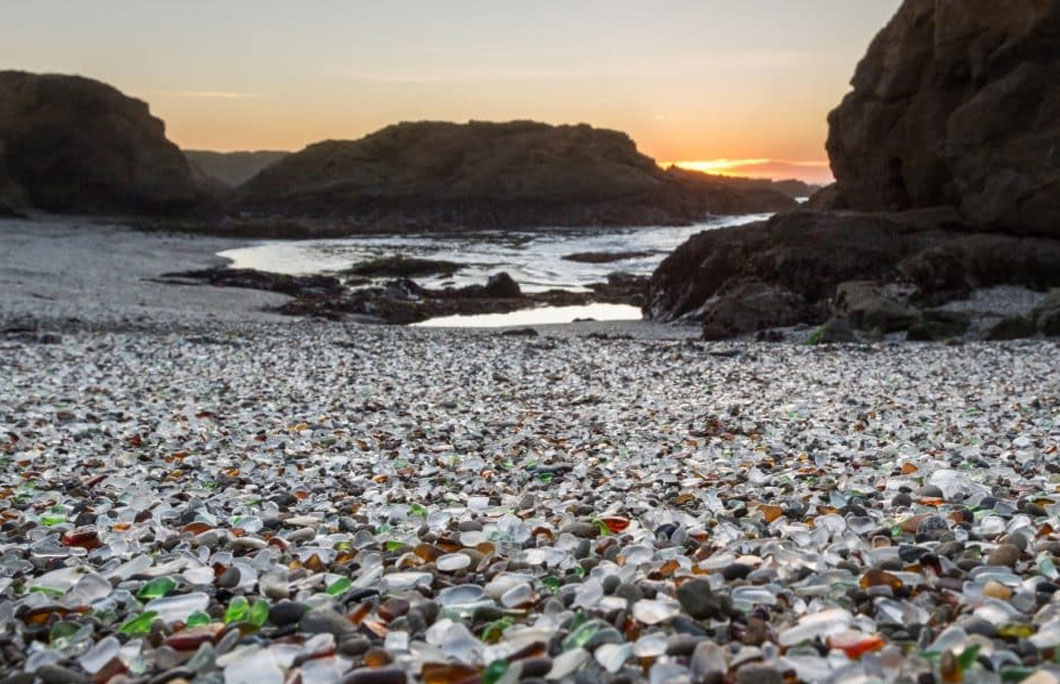 8th. Glass Beach – Fort Bragg, California
This is no ordinary beach – Glass Beach gets its name from the smooth colourful glass pieces that make up its shore. Once a local dumping site, the glass has become pretty pebbles over the years and the beach is now a protected spot.
---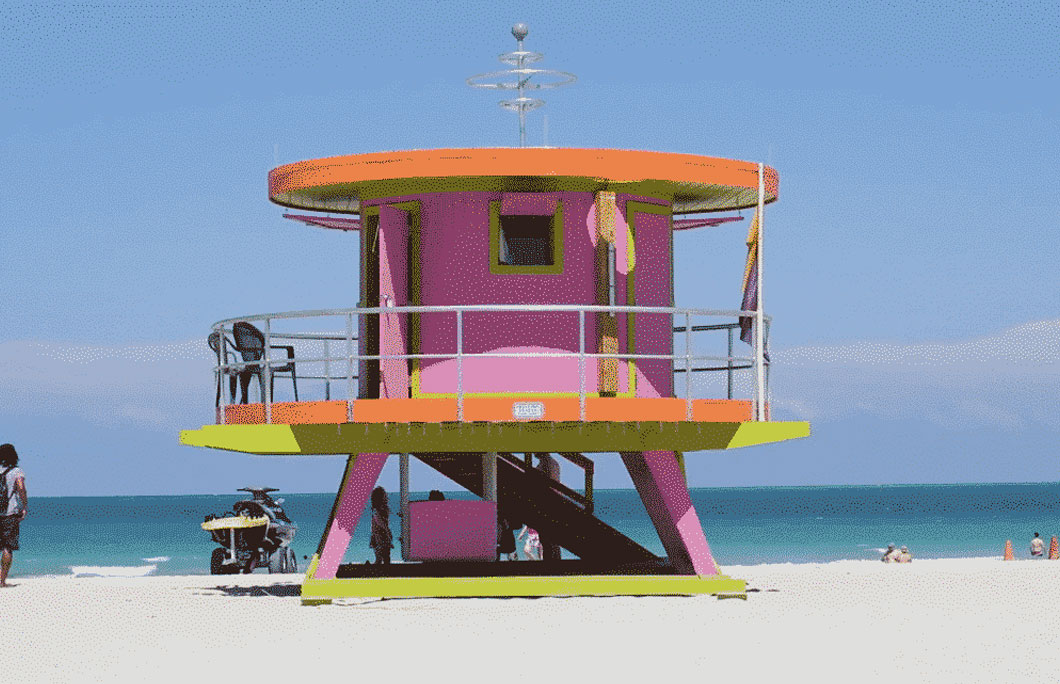 7th. South Beach Miami – Miami, Florida
South Beach (SoBe) sums up Miami to tee – it's trendy and quirky with a glittering nightlife. Chill out at the beach itself or take in South Beach's historic Art Deco architecture.
South Beach also has a whimsical collection of colourful lifeguard huts – a definite must-see. It's fun and totally unique to Miami.
---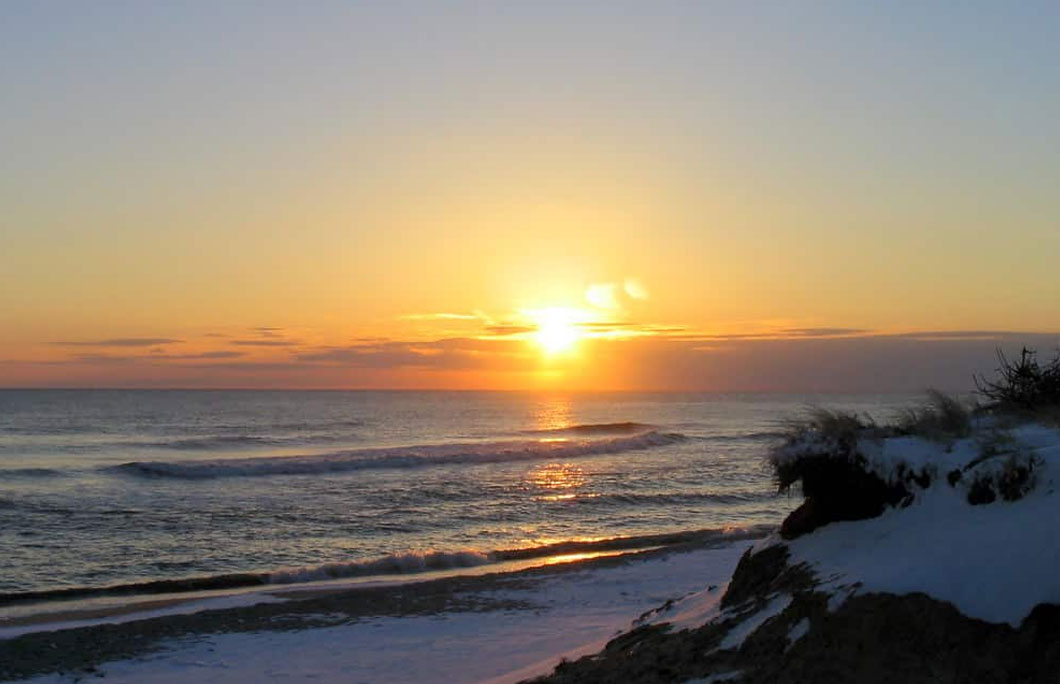 6th. Madaket Beach – Nantucket, Massachusetts
Nantucket has more than its fair share of spectacular beaches, with none more beautiful than Madaket Beach. It's located on the far west coast of the island and has a relaxed vibe. Ditch the car and cycle out to this beach for one of the best sunsets you'll ever see.
---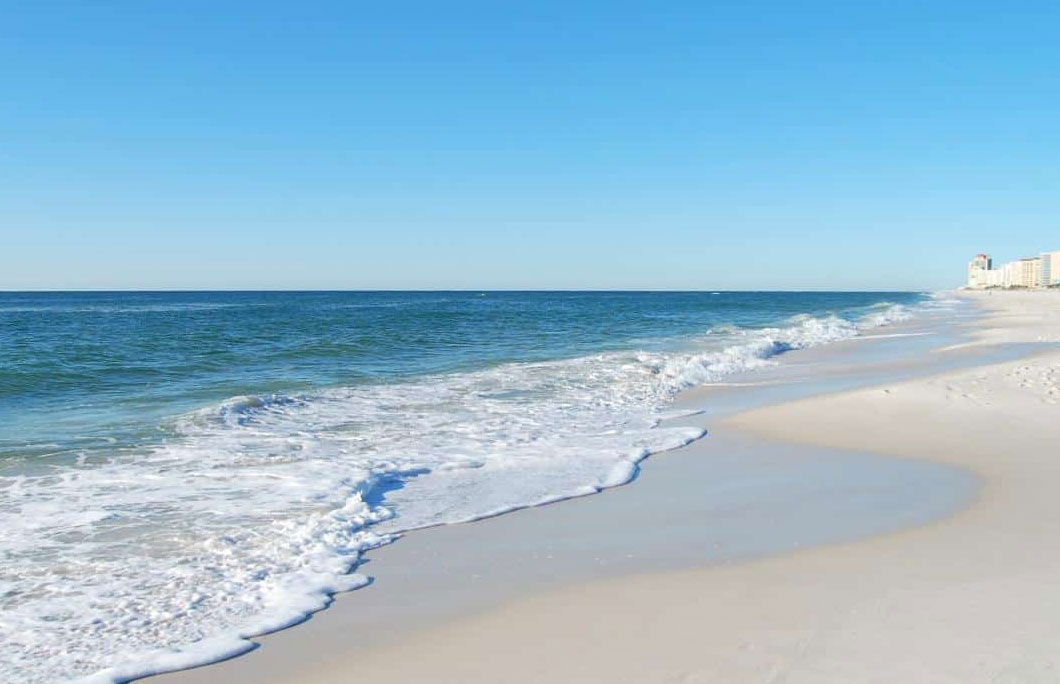 5th. Orange Beach – Gulf Shores, Alabama
Close to Fort Morgan beach, Orange Beach is a sugar-white sand beach made almost entirely of fine, quartz grains washed down from the Appalachian Mountains thousands of years ago. It's livelier than Fort Morgan, yet still looks unspoiled with crystal clear waters and gleaming sand.
---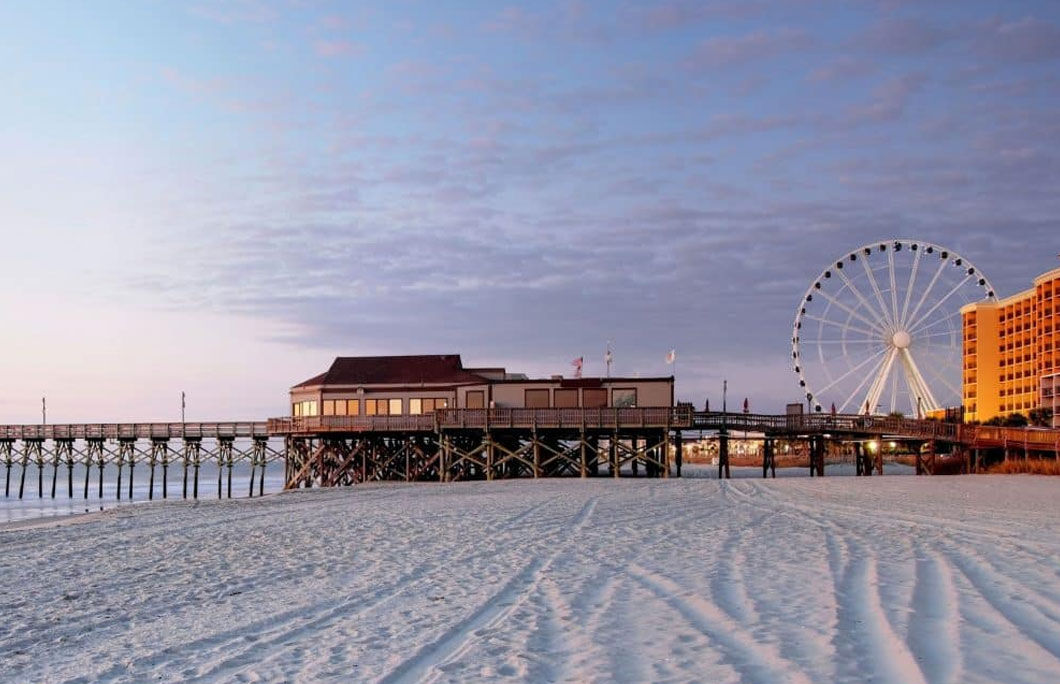 4th. Myrtle Beach – Myrtle Beach, South Carolina
A legendary beach in South Carolina, Myrtle Beach is a long stretch of soft sand with plenty of entertainment once you've splashed about in the waters. For beautiful views of the Atlantic Ocean, take a leisurely stroll on the oceanfront boardwalk and promenade.
---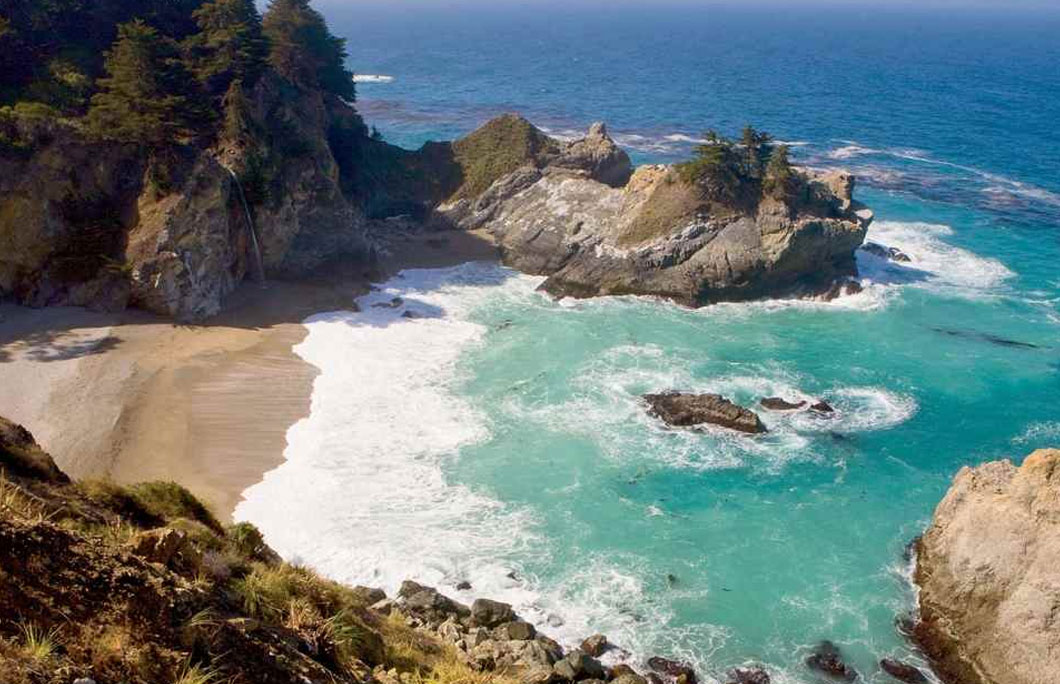 3rd. Pfeiffer Beach – Big Sur, California
This famous beach has purple-hued sand and is definitely off the beaten path, but well worth the drive. The focus point is Keyhole Rock, which has an amazing natural arch at the base where salt water and the last rays of sunlight shine through. Once you visit this it will instantly become clear why it's one of the best beaches in America.
---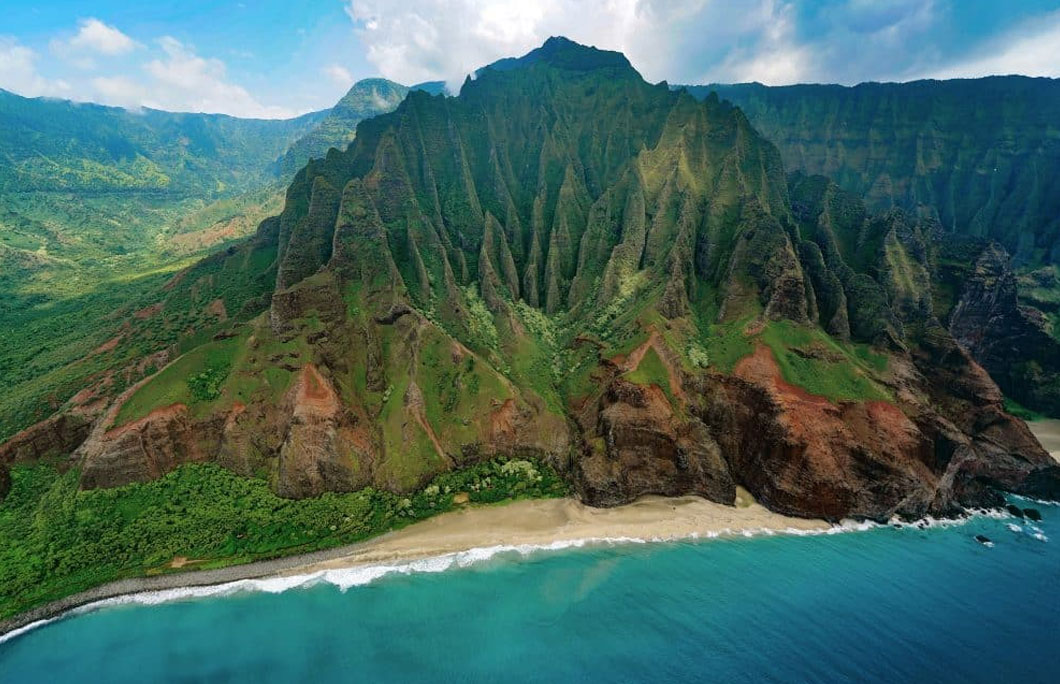 2nd. Kalalau Beach – Kauai, Hawaii
The trail leading to this secluded beach is one of the most difficult in the Hawaiian Islands, making it an unspoilt piece of paradise for those adventurous and skillful enough to make it. The breathtaking views of rugged coastline and lush greenery from the shore make it worthwhile.
---

---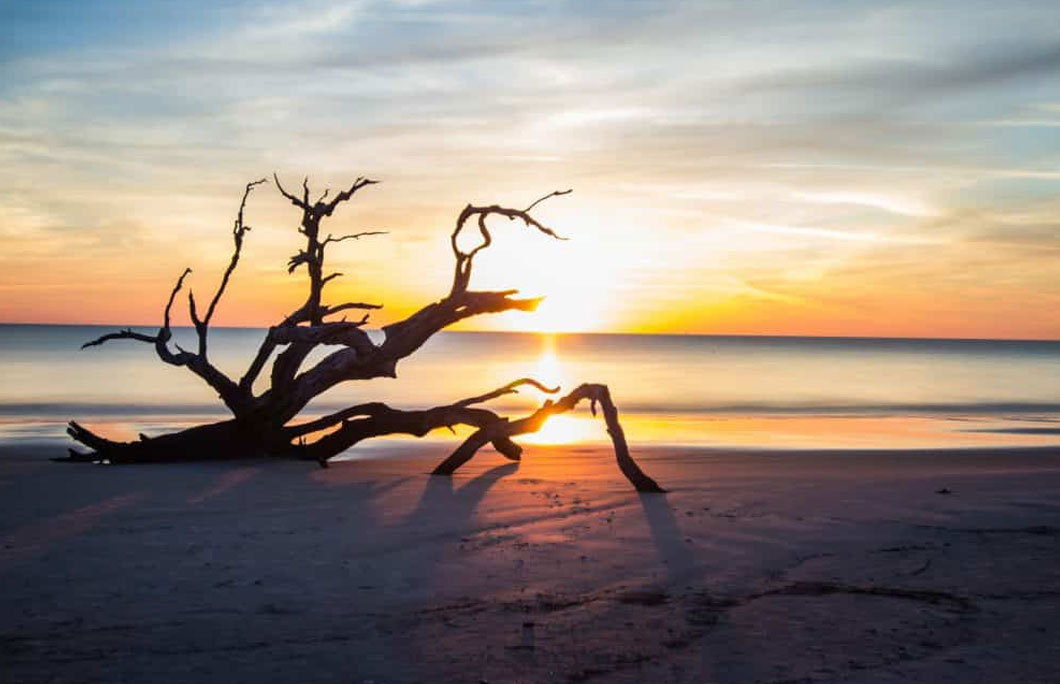 1st. Driftwood Beach – Jekyll Island, Georgia
This unusual – yet impossibly beautiful – beach in Georgia is truly magical. The beach and its iconic driftwood formed as a result of decades of erosion, and now the gnarly trees create a mysterious landscape.
The best time to visit is at low tide, when you can stroll barefoot along the shore and see the driftwood shapes in silhouette against the setting sun. Not only is Driftwood Beach one of the best beaches in America, it's now the best.
---