Best Dining & Shopping Options at St Louis Airport
Want to know all about the best places for food and shopping at St Louis Airport? The largest and busiest airport serving Missouri, Lambert-St. Louis International Airport (STL), also known as Lambert Field or just Lambert, connects the city of St. Louis to over 250 destinations worldwide. As such, if you find yourself transiting through here or coming back to 'The Gateway to the West', you'll be glad to note to St Louis Airport has an impressive dining and retail scene to keep you merry while you wait for your flight.
There are two terminals. Terminal 1 handles domestic flights and most places of interest are concentrated around Concourses A and C. Terminal 2 handles international flights, the majority of which leave from Concourse E.
Best Places for Food & Shopping at St Louis Airport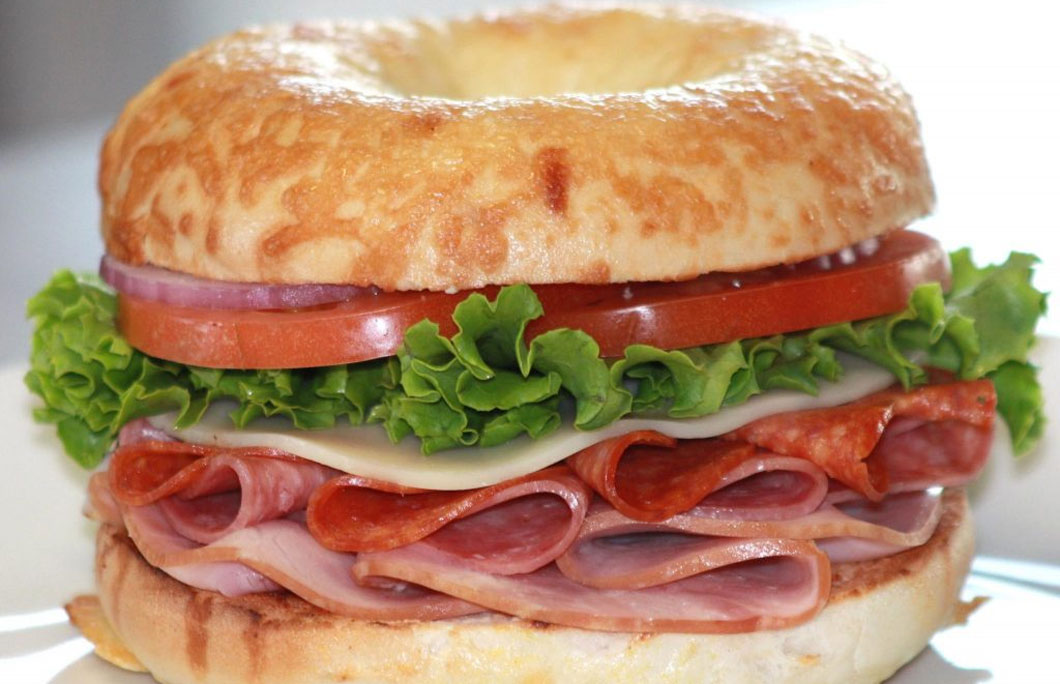 Quick Bites
The Great American Bagel
Bagels are the quintessential grab-and-go meal, and The Great American Bagel takes that responsibility seriously. They make their bagels from scratch every day and steam-bake them on the premises. Their menu includes a wide range of classic bagel and cream cheese combos, made-to-order deli sandwiches, savoury soups, gourmet coffees and cold-pressed juices. Their sesame bagel with lox and cream cheese is the pick-me-up you didn't know you needed. Make sure to ask for it toasted.
Location – Terminal 1, Pre-Security, Lower Level & Concourse E, Gate E8
---
Great Wraps
With over 51 stores in 15 states, these delicious wraps and gyros are a favourite among frequent travellers passing through Lambert. They have an impressively large menu that includes Southwestern hits like the Chipotle Chicken Wrap, a Mediterranean-inspired Falafel Hummus Wrap, and Philly Cheesesteaks. You can opt for a wrap or bowl, and pair it with a side (try their feta fries, it's delicious!) or smoothie.
Location – Concourse C, Gate C18
---
Budweiser Brewhouse
If you're in the mood to kill time over a leisurely brew with a friend, Budweiser has a smaller version of their downtown branch at Lambert. Aside from a wide range of cold pints, they also serve quick bites. The fastest-moving food items on the menu are their chicken quesadilla and fries.
Location – Concourse A, Gate A5
---
Auntie Anne's Pretzels
Known for their freshly baked, chewy pretzels, Auntie Anne's is a long-time American institution of deliciousness. Some of the most popular flavours on the menu are their triple cheese pretzel, pepperoni pretzel and cinnamon sugar pretzel. Pair it with a cold lemonade for maximum effect.
Location – Concourse E, Gate E12
---
Sit Down Dining
La Tapenade
Best known for their exquisite breakfasts, La Tapenade is a Mediterranean restaurant serving homemade chutneys paired with hummus, fine cheeses, char-grilled legumes and rotisserie meats. If you go, we definitely recommend trying their bacon, egg and cheese panzerotti and finishing off your meal with an individually prepared baklava. They also serve wine and beer.
Location – Concourse C, Gate C9
---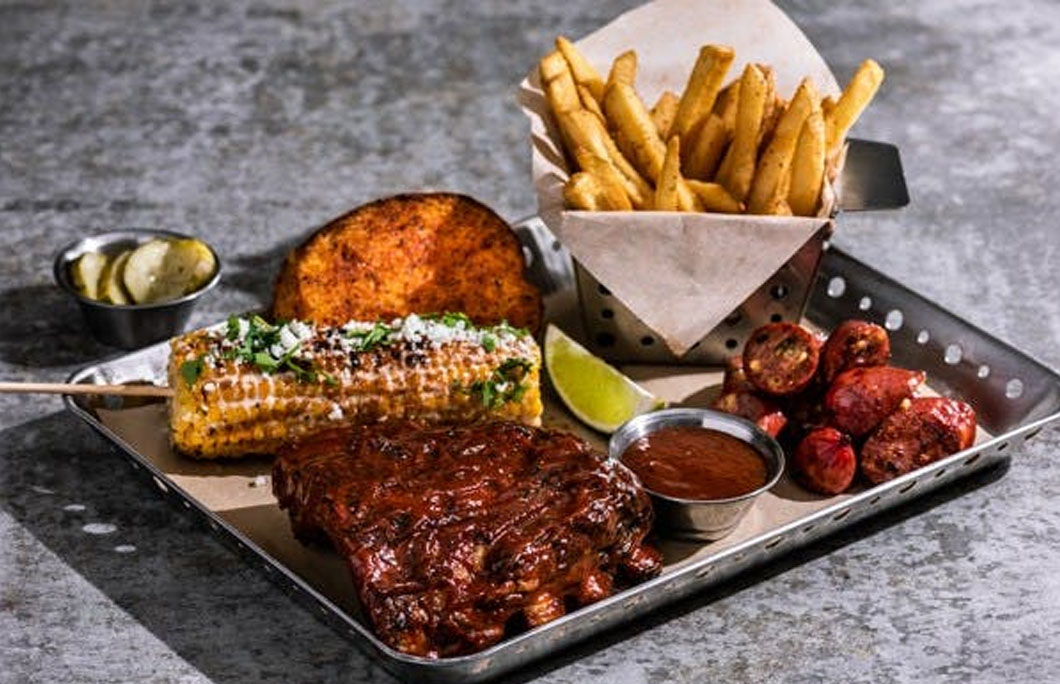 Chili's
This Southwestern fast food joint is known for its Tex-Mex cuisine, such as tacos and quesadillas. They also serve a variety of hamburgers at very affordable prices. This is a great place to go with your family because not only is it very wallet-friendly, they also cater to various dietary preferences. We hear great things about their Grilled Chicken Salad and the Old Timer Burger with Black Bean Patty.
Location – Concourse C, Gate C15 & Concourse E, Gate E20
---
Pasta House
If you're craving some comforting carbs, then head on over to local Italian chain Pasta House Co. You can choose from a wide selection of pasta and pizzas, as well as sandwiches, burgers, soups and salads. They're perfect for families and their portions are huge, making sure that you and your kids will be satiated for hours to come. We highly recommend the Artichoke and Spinach Dip con Crostini and Portobello Fritto from the Appetizers menu.
Location – Terminal 1, Pre-Security, Lower Level
---
Schlafly
Looking for classic American bar food (a genre in its own right), excellent cold brews, and a DJ spinning records in the background, in an airport? Then Schlafly has got you covered and then some. We recommend opting for their Sweet N Spicy Buffalo Wings and washing it down with a raspberry craft beer.
Location – Concourse C, Gate C1
---
Pasta House & Schlafly
If you happen to be in Terminal 2, then you are treated to a two-for-one combo: The Pasta House and Schlafly have co-joined to offer patrons both their menus under the same roof. Indulge in a classic American Chili con Carne before your international flight.
Location – Concourse E, Gate E6
---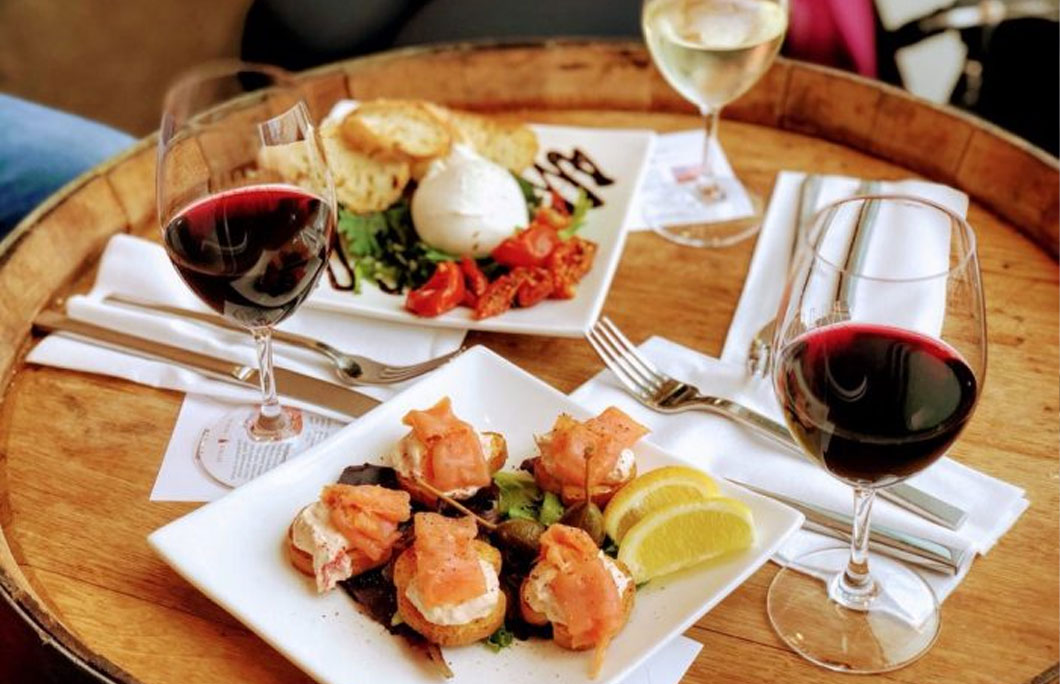 Vino Volo
For a classy airport affair, Vino Volo serves breakfast, lunch and dinner, custom paired with wine. They also do sumptuous cheese plates if you have time to linger and graze. Diners have raved about the heavenly marriage of their Brie and Prosciutto sandwich with Faust Cab. Lost track of time and have to run to your gate? No problem, just ask for their travel wine cups.
Location – Concourse A, Gate A3 and Concourse E, Gate E18
---
Shopping at St Louis Airport
Tech on the Go
As the name suggests, Tech on the Go has you sorted for all your digital gadget needs while you travel. Forgot your charger at home or need to pick up a pair of headphones to block out the screaming child on your next flight? They've got you covered.
Location – Concourse A, Gate A6 and Concourse C, Gate C6
---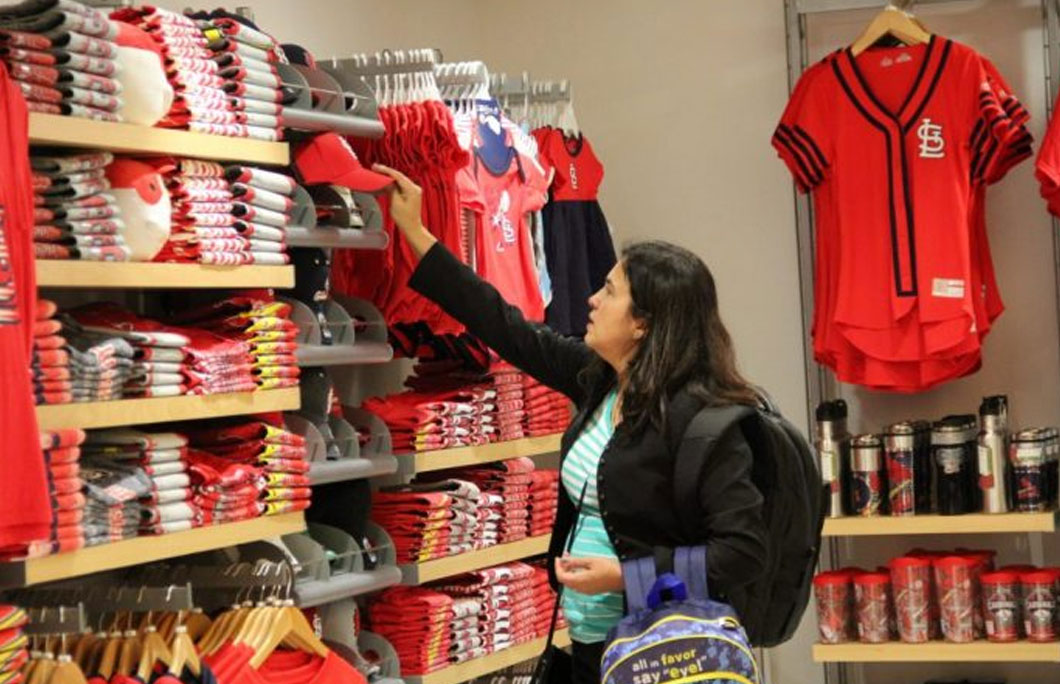 Discover St. Louis
If you've never explored the city of St. Louis, your work is cut out for you because Discover St. Louis is a popular store among both visitors and locals because of their unique St. Louis-inspired art and local food. For instance, they sell a barbecue sauce (Pappy's Smokehouse sauce) which is highly coveted for its distinctive flavour. They also sell sports merchandise like Cardinals and Blues togs.
Location – Concourse A, Gate A6
---
Eddie Bauer
If you suddenly realise during transit that you haven't checked the weather at your destination and haven't packed the right clothes, Eddie Bauer comes to the rescue. Whether you need sturdy shoes for a spring hike, a thick winter jacket, or even any missing camping equipment, Eddie Bauer sells all kinds of apparel and footwear to "Outfit your Adventure from the Bottom Up".
Location – Concourse C, Gate C6
---