The 25 Best Pizzas In North Carolina
Pizza belongs to the list of great American dishes with an enviable reputation, and North Carolina pizza is up there with the very best. Let the words filter out slowly but surely: thin, crispy, thick, crusty, sauces to die for, toppings that tantalise – all at a price that won't ever break the bank.
A word of warning: you will get seriously hungry reading through this list, so be prepared to drop what you're doing and satisfy the cravings.
Best Pizza In North Carolina, How do these rankings work?
1. Pizzeria Omaggio – Charlotte
This authentic Italian-style pizzeria does super specialty pizzas, with fresh high quality toppings and a delectable dough. Their seasonal pizzas feature unique toppings and they also do an insanely good homemade Semifreddo to finish off the meal.
---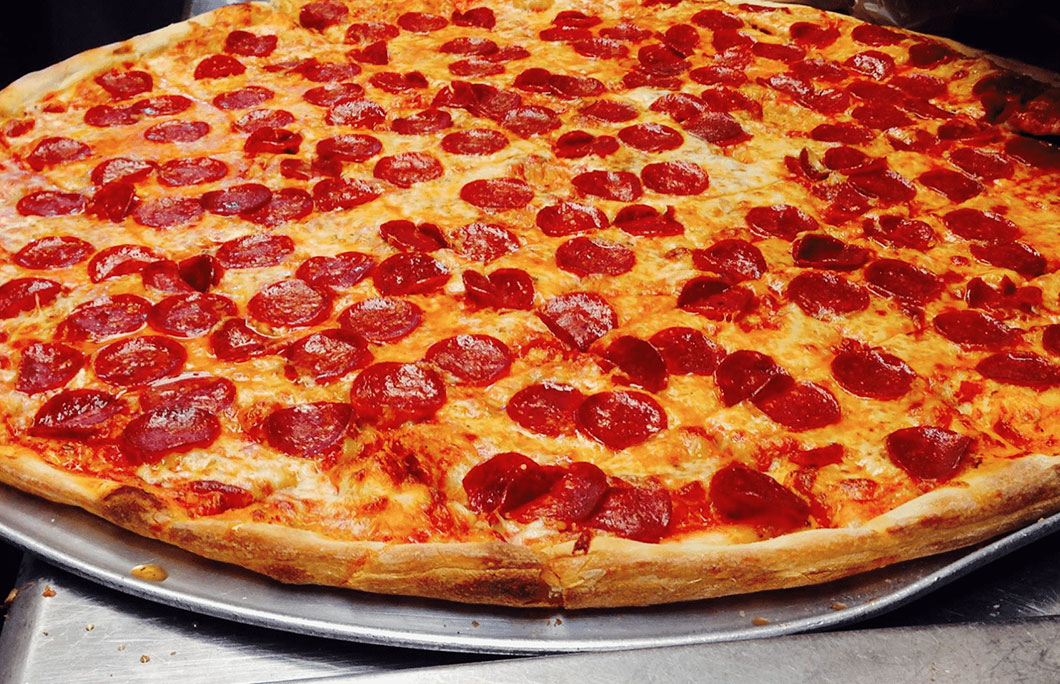 2. Randy's Pizza – Raleigh
Who'd have thought you could find authentic New York-style pizza in the heart of North Carolina? Randy's Pizza serves some of the best pizza in Raleigh, but that's not all. Here, you'll also find great stromboli and tasty wings.
---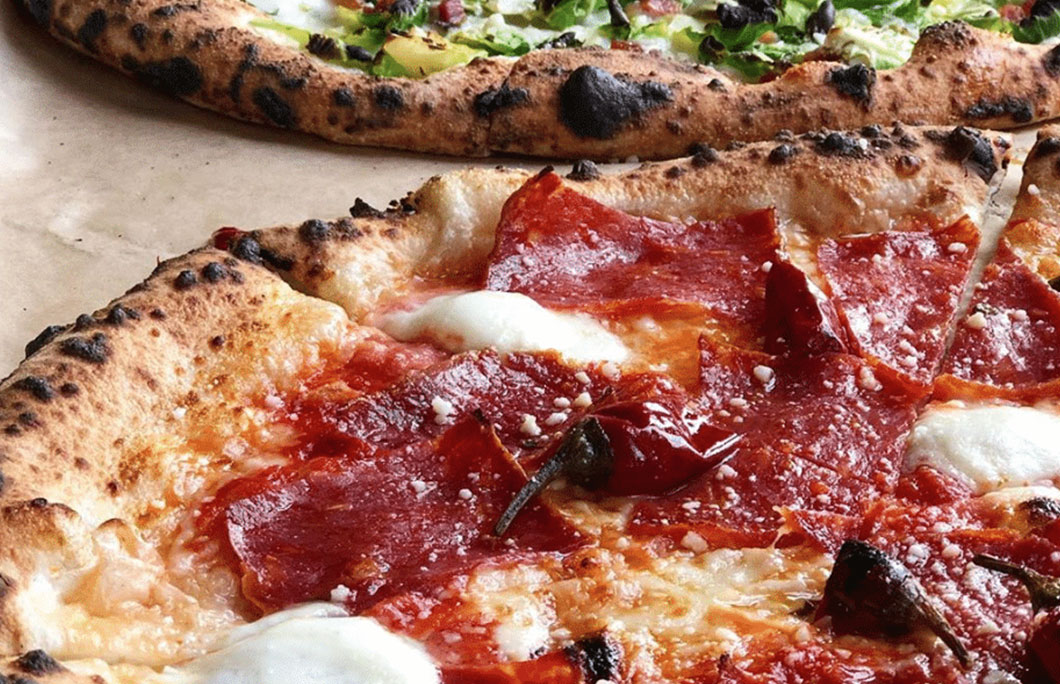 3. Inizio Pizza Napoletana – Charlotte
Their Neapolitan-style pizza is as good as anything you will find in the country and sticks to the traditional methods.
That means proving the dough for over a day and cooking it in a blisteringly hot oven in less than 90 seconds. Once you taste their pies with their simple yet elegant toppings you will be hooked for life.
---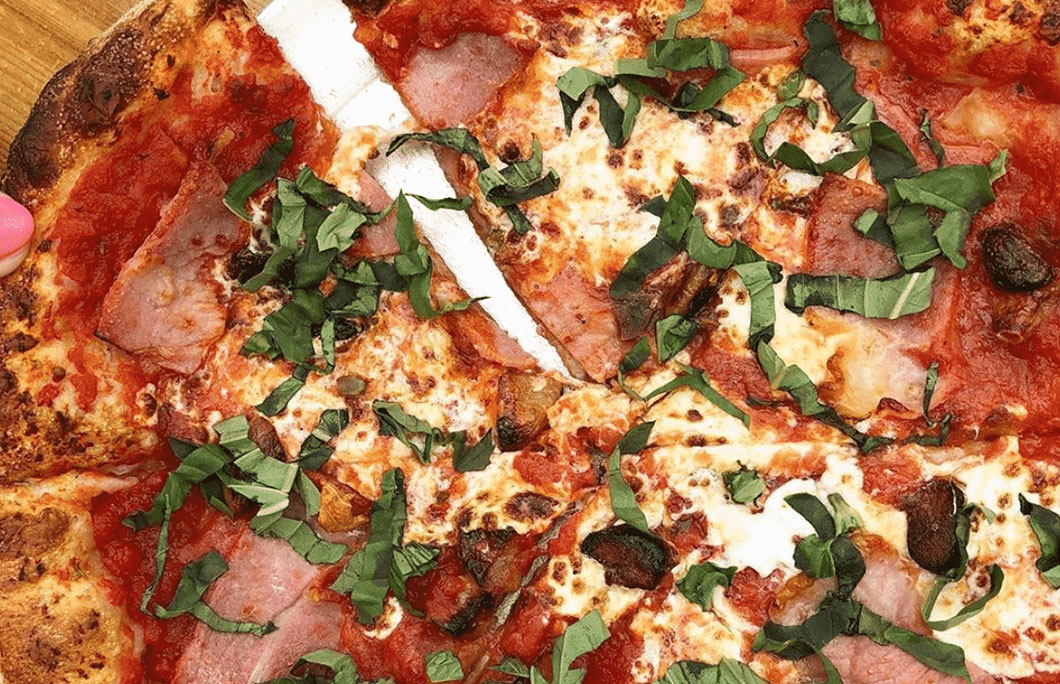 4. Pure Pizza – Charlotte
They've been keeping their customers seriously happy and well fed since 2012. They put huge pride into being farm lovers and that means sourcing the very best ingredients.
They also have gluten-free options are organic and cater for vegans. There is literally nothing they cannot make taste delicious.
---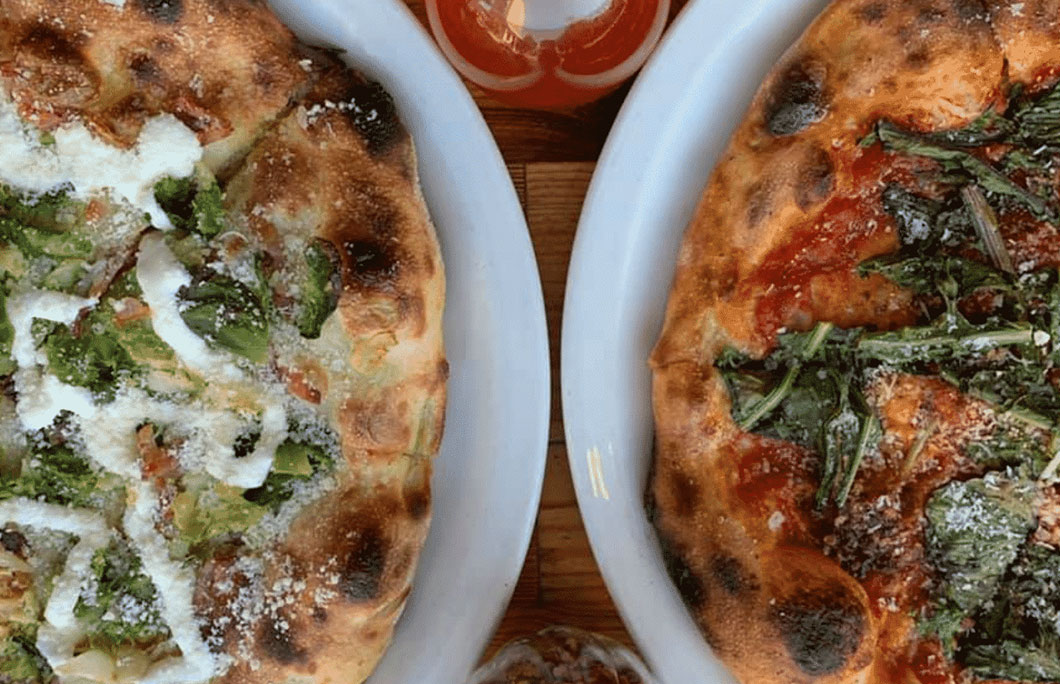 5. Pizzeria Toro – Durham
Pizzeria Toro serves up wood-fired pizzas, fresh and fast, with beautifully chargrilled dough.
What really takes things to a whole new level here is the gourmet range of toppings. Think: spicy lamb meatball, sweet fennel sausage, meyer lemon, trumpet mushrooms or a pizza with a soft egg on top.
---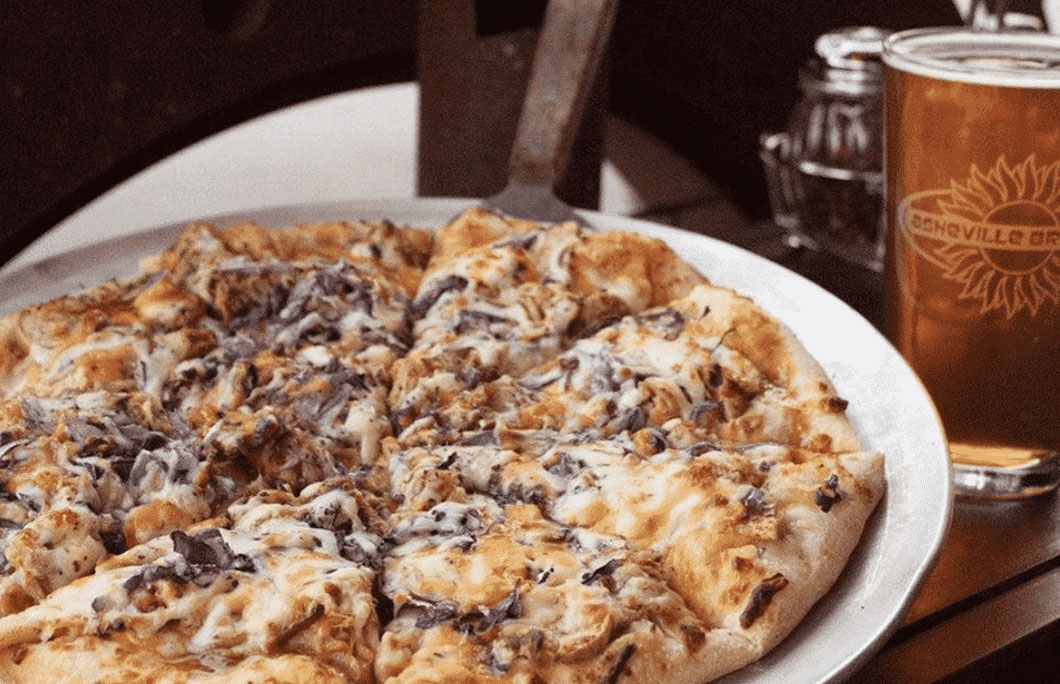 6. Asheville Pizza & Brewing Co – Asheville
This funky brewery has three Asheville locations, but it's their South Asheville spot that you'll want to hit up for some of the best pizza in North Carolina. Unique crust options include parmesan or coconut, and you can also branch out with bases ranging from alfredo to house pesto.
Each month also sees a special pie that makes use of local ingredients, such as juicy pulled pork from a nearby bbq joint.
---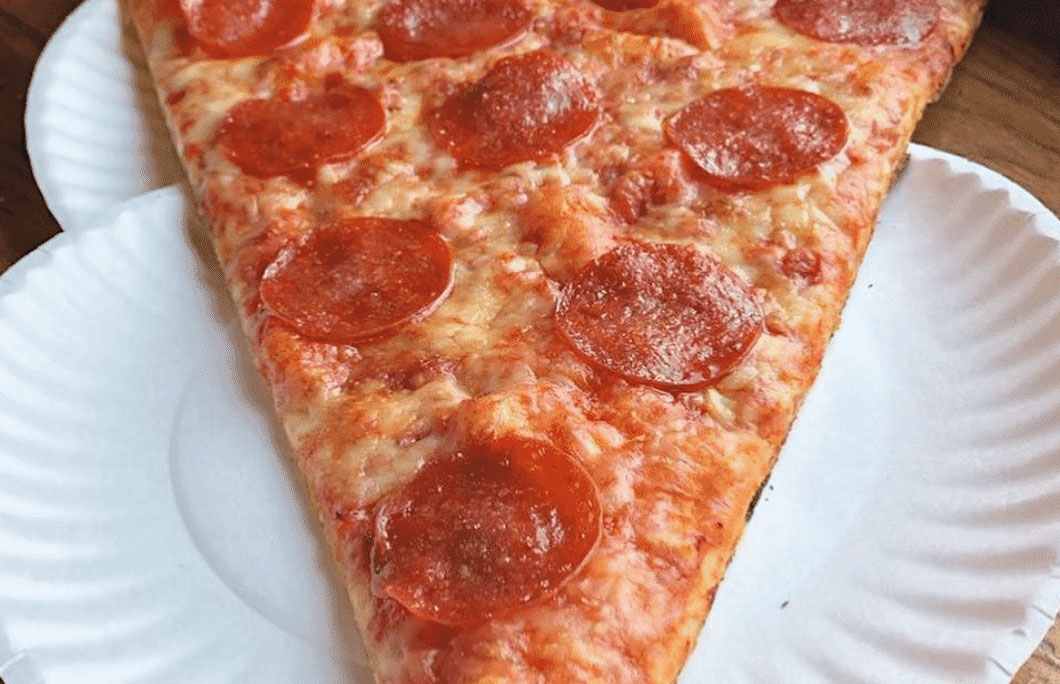 7. Benny Pennello's – Charlotte
They serve classic New York pizza slices and whole pies that taste absolutely amazing. You will want to make sure you are hungry though, because to say the portion sizes are big would be a serious understatement.
Plenty of people also get the pies to go but there is something about sitting here, eating it piping hot that makes it taste even more special.
---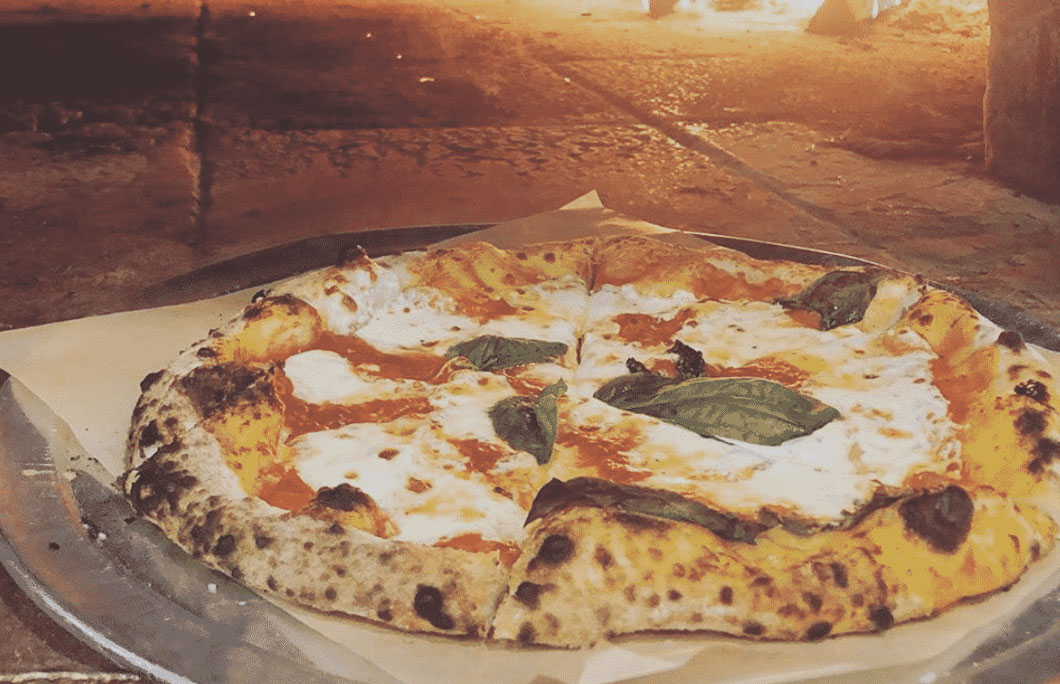 8. Lost Province Brewing Co. – Boone
Lost Province is a stellar microbrewery and gastropub that has a wood burning oven at its heart and centre. Alongside other fired-up foods, they serve Neapolitan-style wood-fired pizza that is absolutely divine. They use only the best ingredients for the pizza, from San Marzano tomatoes for the perfect base to local toppings such as farm fried chicken or housemade Italian sausage.
---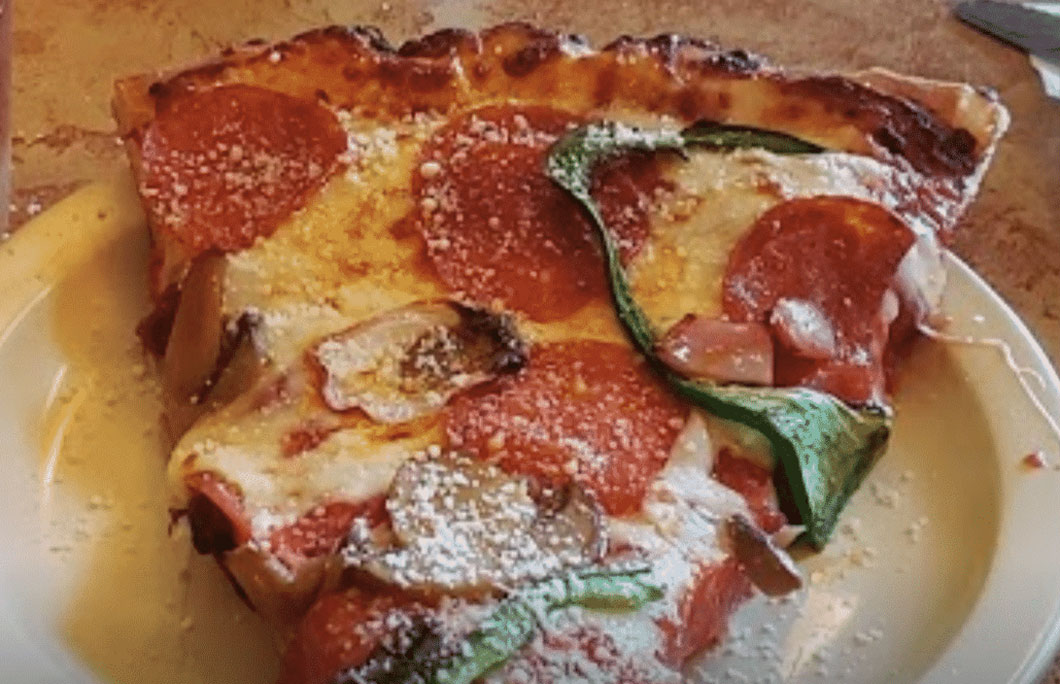 9. Lisa's Pizzeria – Rodanthe
Stop by Lisa's Pizzeria after a beach day surfing the waves and you'll be rewarded with some of the tastiest North Carolina pizza in the region. They've bee serving up pies to hungry locals and visitors alike for over 35 years, and show no sign of slowing down in their quality and passion.
Order The Hippie for something different: a hummus base topped with mozzarella cheese, spinach, artichoke hearts, roasted red peppers and onions.
---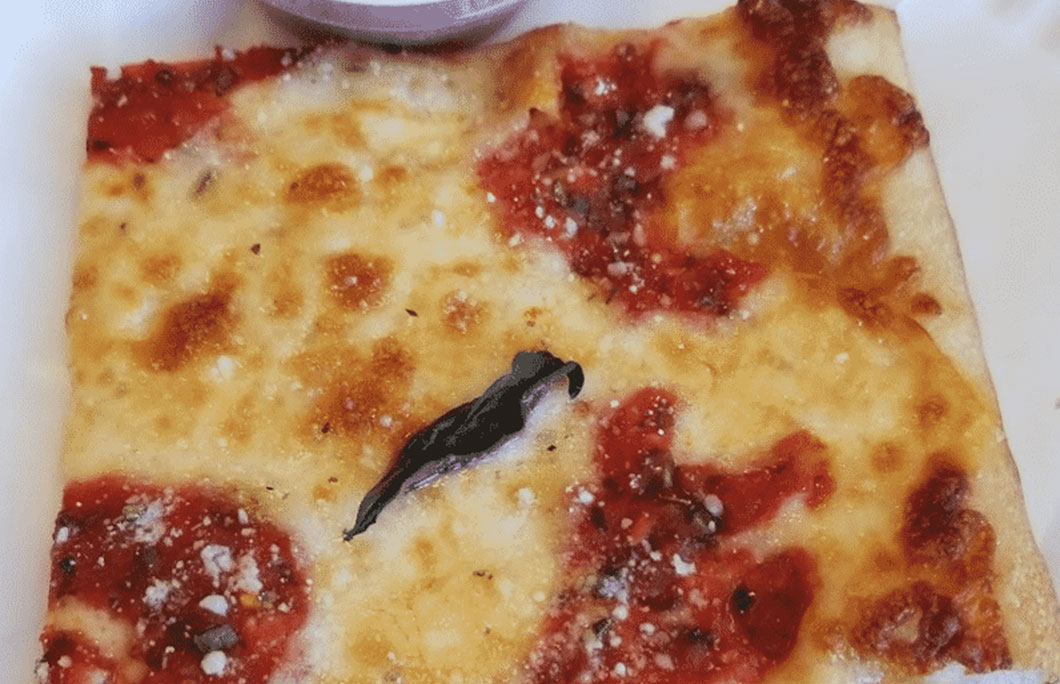 10. Sergio's Pizza – Raleigh
This was the first Sergio's location outside of New York, and is a top choice for authentic NY pies. You could just imagine yourself in New York as you peel away the gorgeous and utterly gooey slices that are loaded with delicious toppings.
---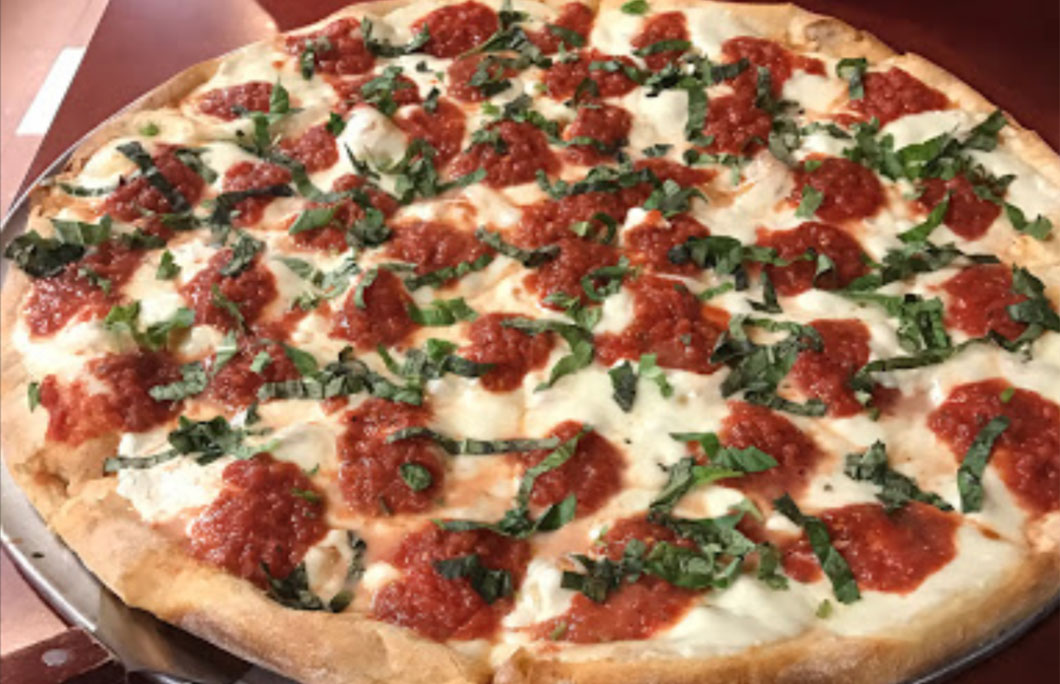 11. Amici Pizza – Charlotte
If you want some takeaway pizza to have on the couch watching the big game or to share with the family this is the spot. Their portions are huge, the bases thin and crispy and they load the toppings on so that you will never go hungry.
---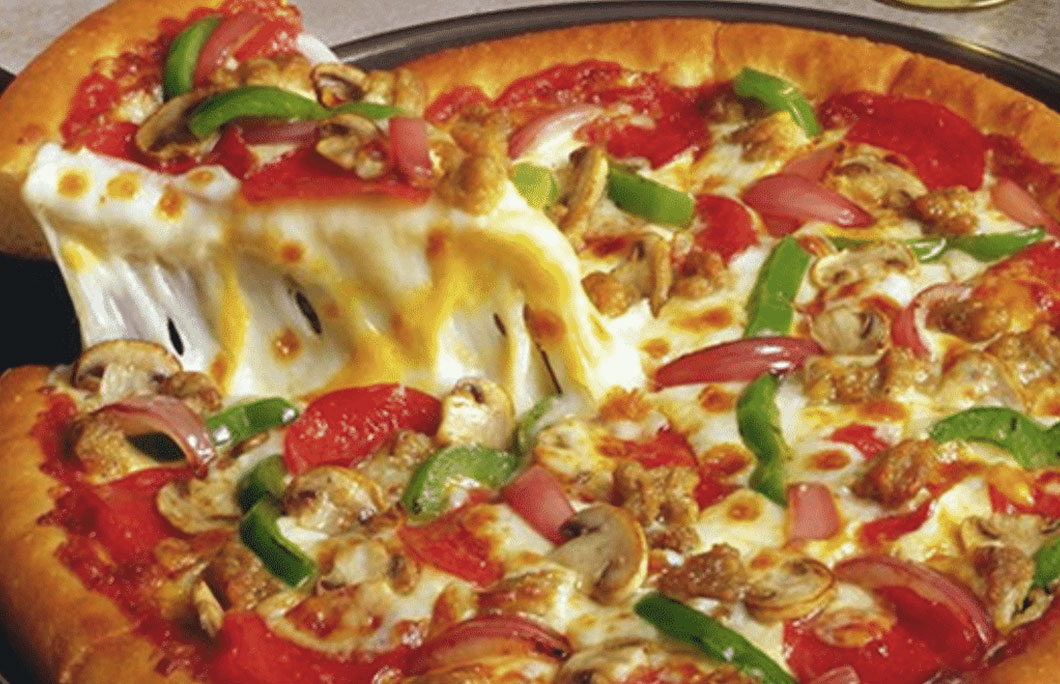 12. Brooklyn Pizzeria – Goldsboro
Brooklyn Pizzeria is a classic American-style pizza joint, where you'll get an absolutely incredible cheesy pizza feast. Each pie is freshly baked to order and comes out with piping hot, gooey cheese and a crunchy base.
Gourmet Italian it ain't, but that's what we love. Sometimes only a big loaded pie will do the trick, and there's no better spot than here.
---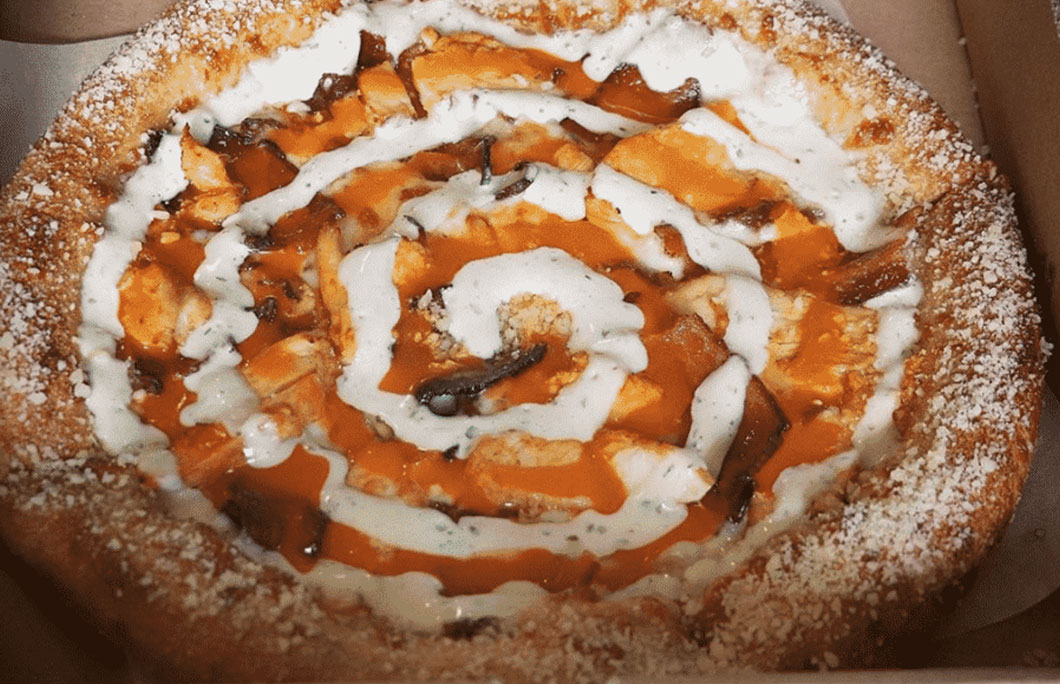 13. Mellow Mushroom – Blowing Rock
Mellow Mushroom has locations all across the country, and you can be sure you'll always find delicious pies on the menu. Their signature dough is stone baked for the perfect crunch, and then topped with all sorts of tasty ingredients. For a real treat, order the Holy Shitake Pie, which is a mushroom pizza finished with a garlic aioli swirl and a spritz of black truffle oil.
---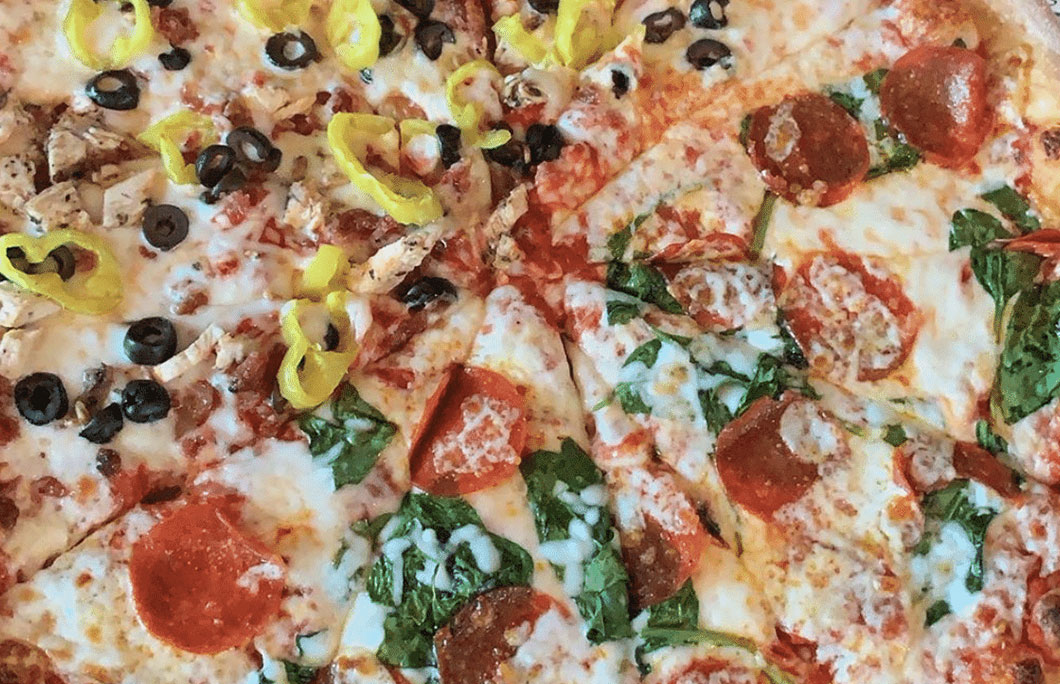 14. The Pizza Peel & Tap Room – Charlotte
Nothing goes together quite as well as pizza and beer and if you want that combination in Charlotte then this is the place you'll want to head to.
They also do great bar snacks, pasta and other comfort food, but the pizza is the star of the show here.
---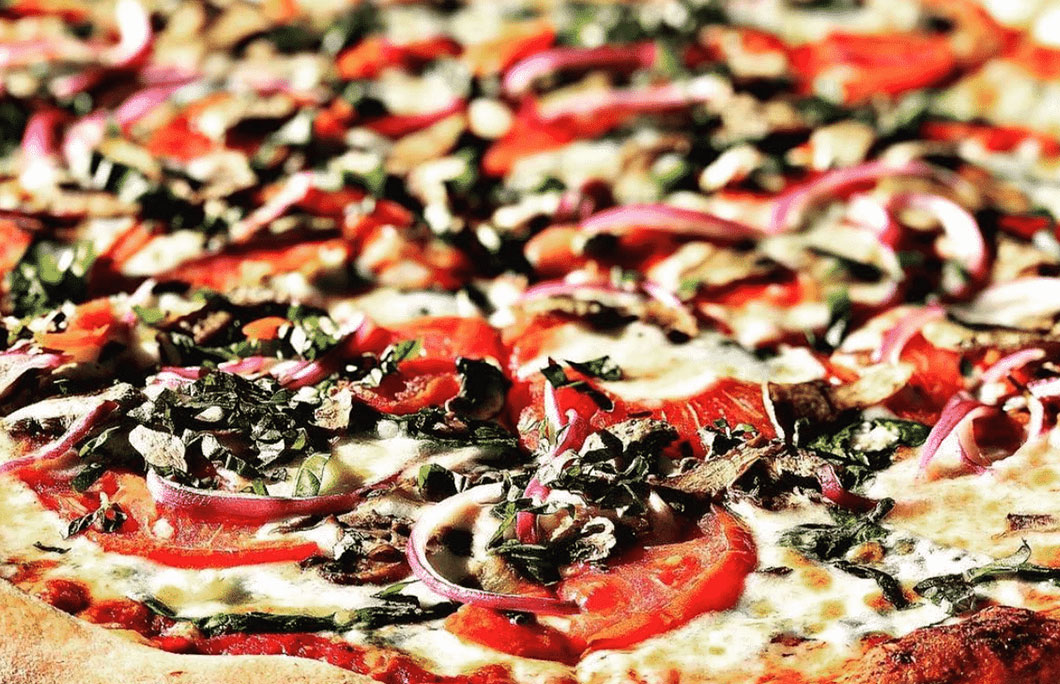 15. DeMos Pizzeria & Deli – Raleigh
There's lots of delicious items on the menu at DeMos (the Philly Cheesesteak is superb), but pizza is king. The pizza here is a traditional hand tossed thin crust New York style pie, with just the right amount of ingredients to give you that crunch and fold. Order by slice or get a whole pie to share.
---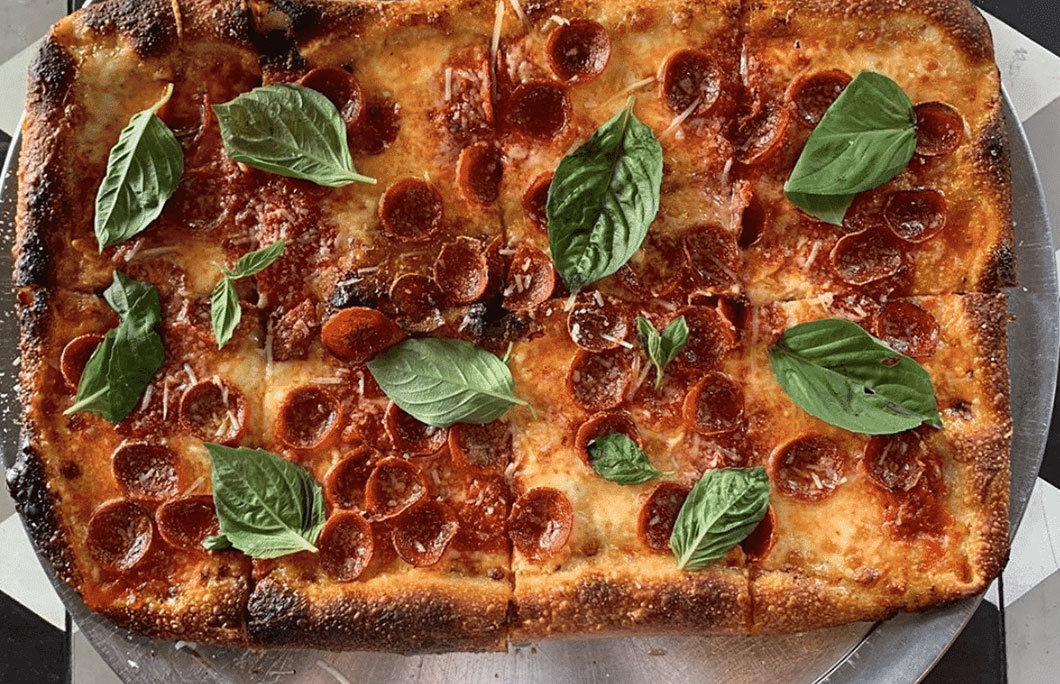 16. Oakwood Pizza Box – Raleigh
This casual-but-cute pizza joint serves up simple pies that pack a real flavour punch. Choose from classic cheese, square or white base and load on the toppings. Our top picks? Meatballs and pickled shallot. P.S. they also have real Mexican Coca-Cola to wash it down with!
---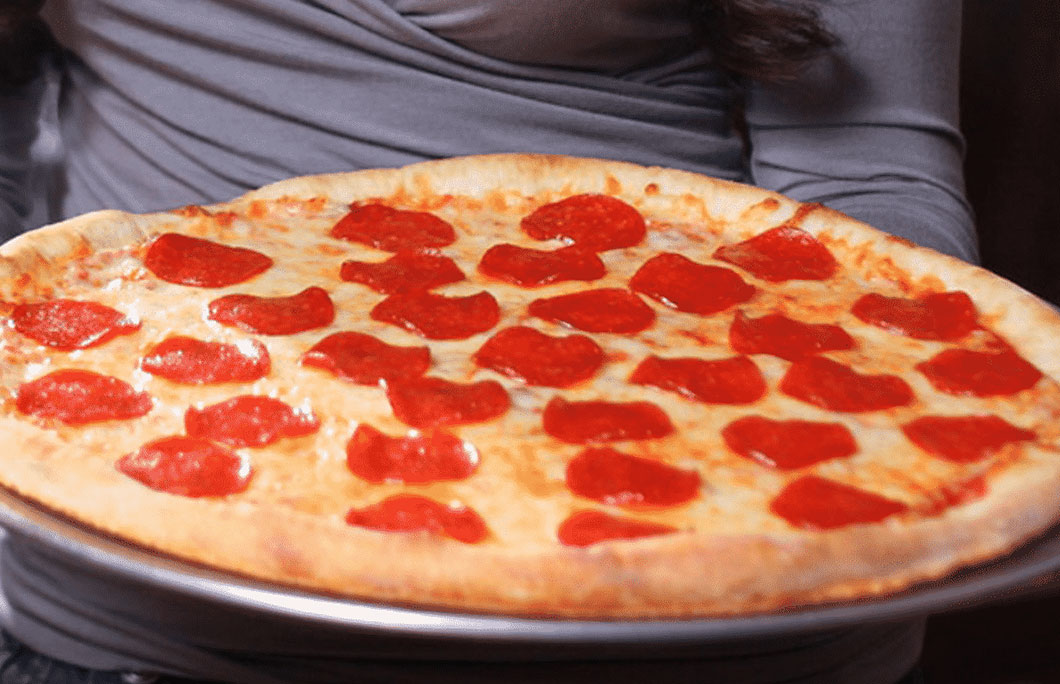 17. Elizabeth's Pizza – Wilmington
Elizabeth's Pizza is a family-run business that has been at the same location since 1987 and that tells you everything you need to know about their quality.
The bases are thing and crispy and come with a large selection of delicious toppings. There are lot of other great items on the menu, but it is hard to look past the pizza.
---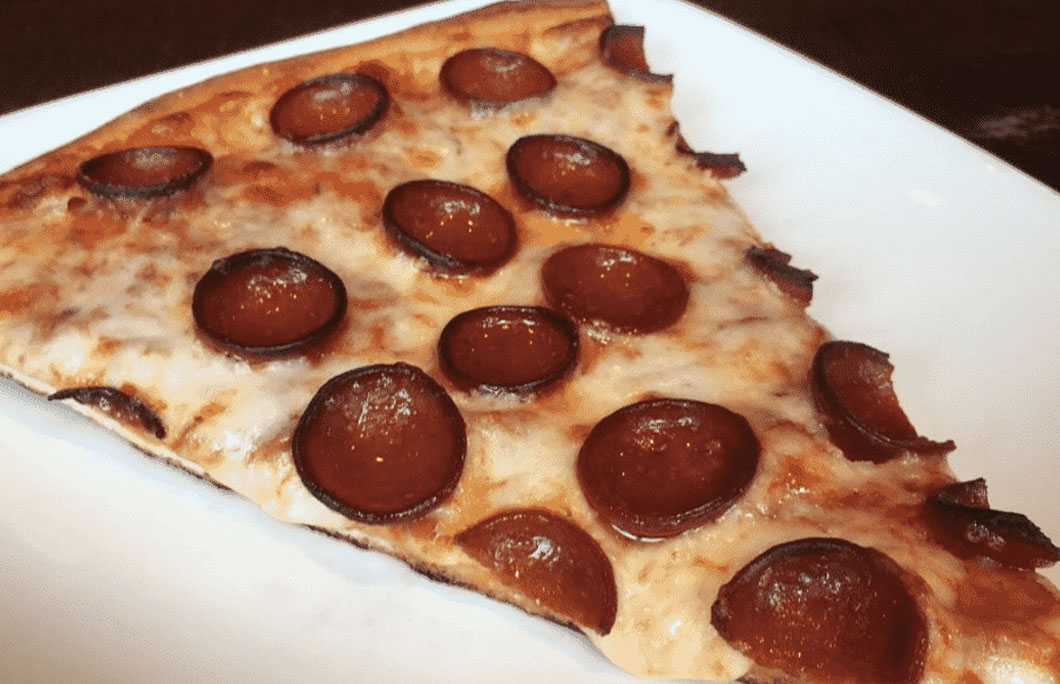 18. Bisonte Pizza Co – Charlotte
Wings, beer and pizza. What more could you possibly want in life? The fact that they happen to have the best combined selection of all three in Charlotte under the rood makes this place an absolute winner.
The pies are thin. crispy and loaded with delicious cheese.
---
19. Blue Mountain Pizza – Weaverville
This cosy little brewpub and pizza joint has been a local favourite for more than 20 years, beloved for its tasty pies and good vibes. The dough is homemade fresh daily, with toppings from the classic – pepperoni, kalamata olives or sausage – to the gourmet: steak tips, chorizo, almonds or gorgonzola.
Finish off your meal with a scoop (or two!) of their creamy homemade ice cream.
---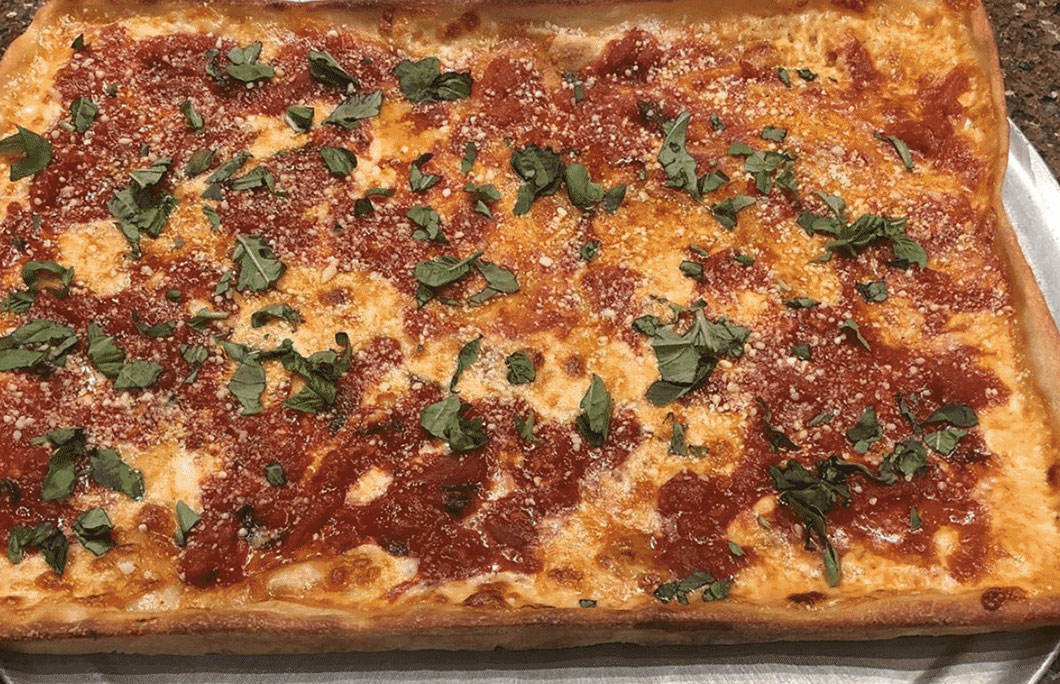 20. Slice Pizzeria – Kill Devil Hills
Slice Pizzeria's hand-tossed, deck-oven pizzas are a firm favourite in the area, know for their fresh base and droolworthy toppings. You can opt for classic pies, calzones, or a Chicago-style deep dish with a buttery crust.
They load the centre up with toppings to create a pizza that is absolutely bursting with flavour through every single mouthful.
---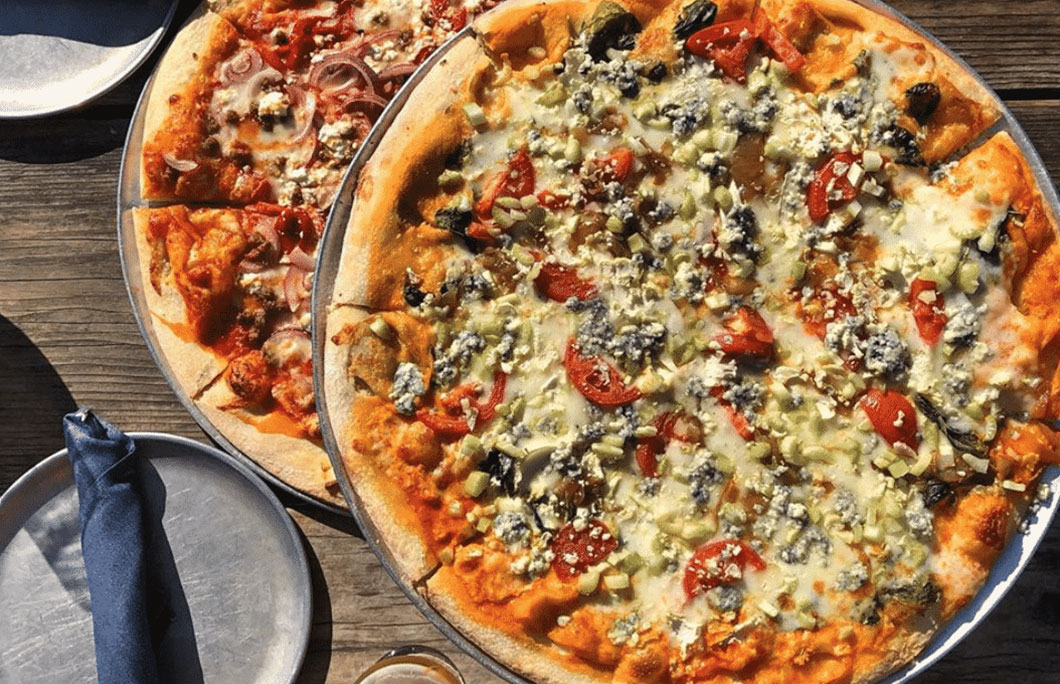 21. Trophy Brewing & Pizza – Raleigh
The pies at this local brewery are always made with fresh and often local ingredients, and are the perfect soakage for some craft brews. Perfect crusts and wonderfully original toppings such as poblano cream, braised beef tips and shaved Brussels sprouts makes this fun.
---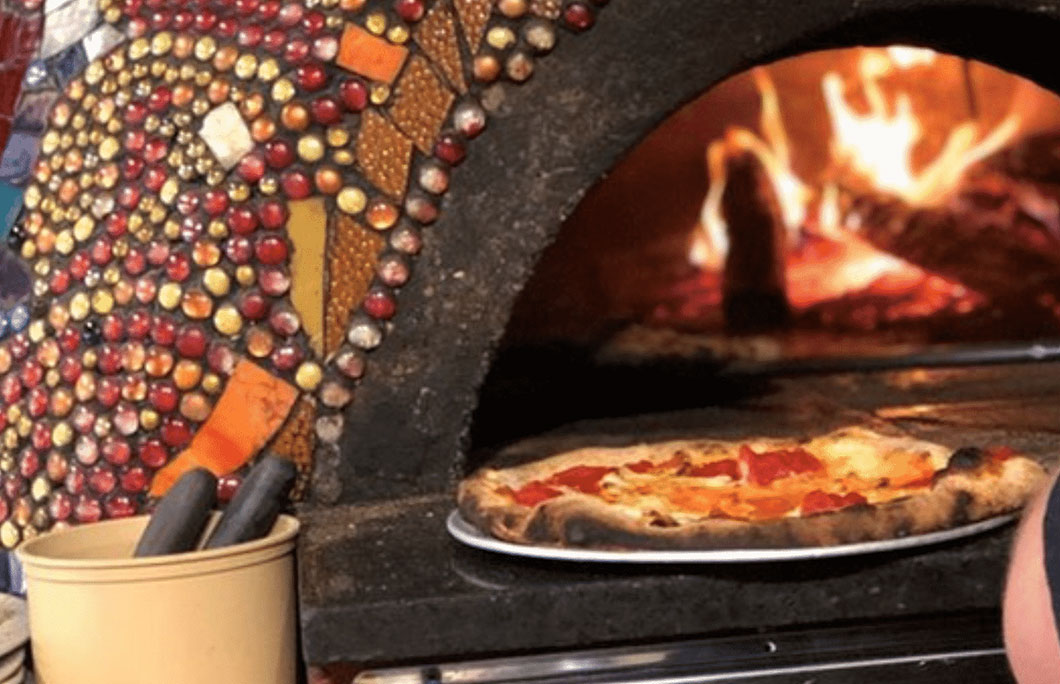 22. FRESH Wood Fired Pizza West – Asheville
With an ethos of using as many local and seasonal ingredients as possible, FRESH lives up to its name with a fantastic menu of fresh bites to eat. Their pizza is a real highlight, sticking to traditional Neapolitan principles, so expect bubbles and charring from the wood fired oven.
Toppings such as smoked salmon or spicy salami are the cherry on top.
---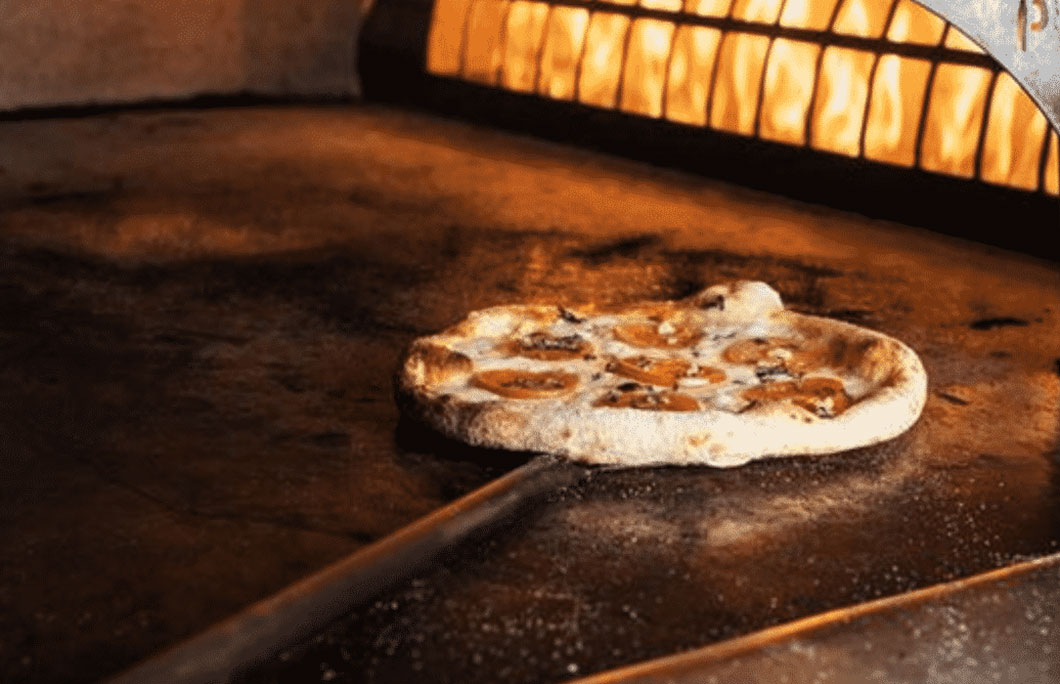 23. Your Pie – Wilmington
At At Your Pie, you control your "pizza destiny", customising your perfect, 10-inch pie with whatever toppings you like. They'll then cook it to order in their signature brick oven in less than four minutes!
Can't decide what you want to add on? Go with one of their tasty combos, such as the Lineage with marinara sauce, mozzarella, pepperoni, Italian sausage, red onions, mushrooms, black olives and green peppers.
---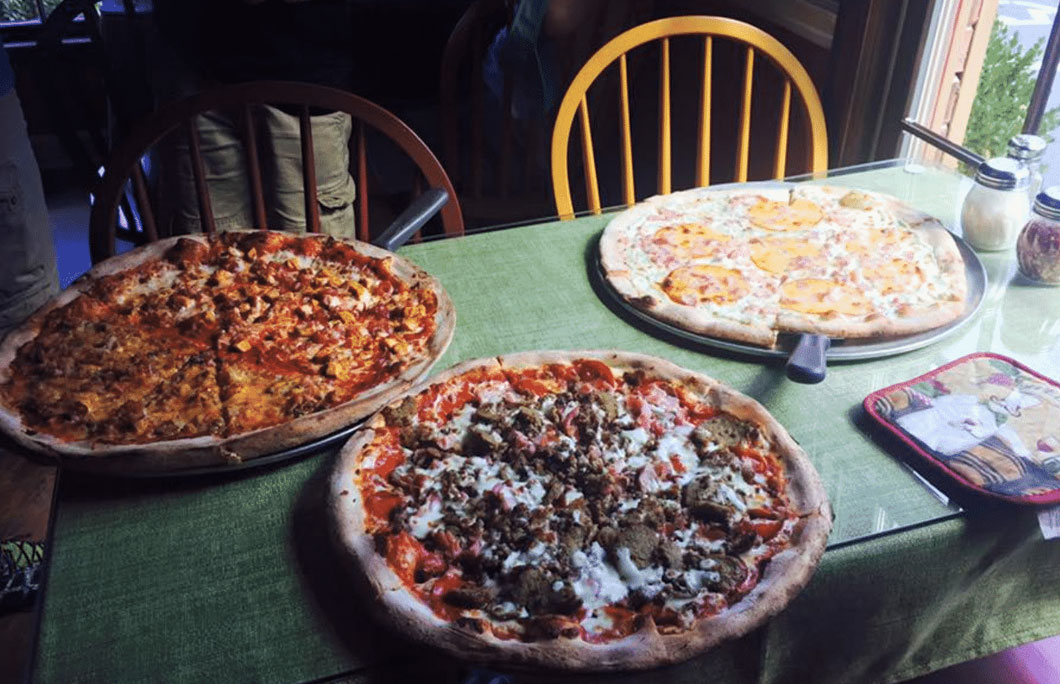 24. Savage's Wood Burning Pizzeria – New Bern
Savage's Woodburning Pizzeria serves up authentic New York-style pizza from a proper wood-fired oven, for pizza with smokey charred crusts and a crisp base. There's 20 different pies to choose from, including the tasty 'Joe's Drunken Savage' pie. It's a feast of pink vodka sauce, breaded chicken cutlet, mushrooms, bacon and garlic.
---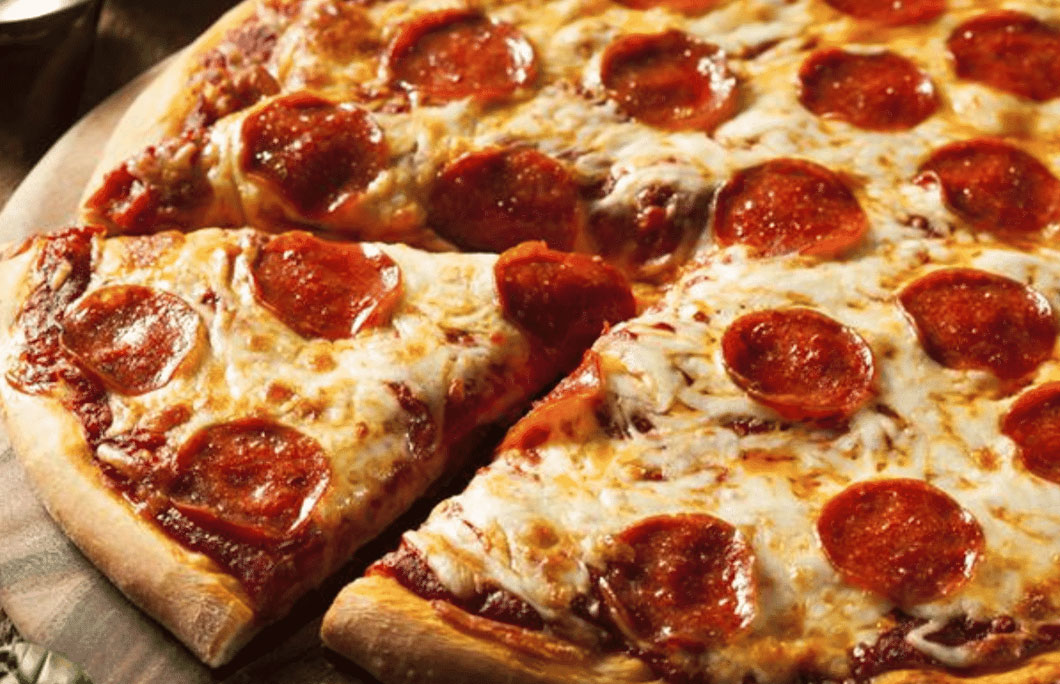 25. Side Street Pizza & Pasta – Tryon
Side Street is a family-owned pizza joint where you'll always find fresh and tasty pies, laden with molten cheese and other delicious toppings. Everything is homemade, fresh and SO good.
Dig into a cheeseburger pizza with beef, cheese and pickle slices, or go gourmet with a mushroom pesto and chicken. Whatever you order, rest assured it will be out-of-this-world tasty.
---