The 25 Best Pizzas In Colorado
Pizza in Colorado is right up there with the very best in the United States, so we wanted to find the 25 best pies the state has to offer.
From simple slices you can grab on the go to pies that are loaded with toppings and everything in between. From classic Italian to New York-style, whatever type of pizza it is that you love you are going to find it here. These are pies so good you'd drive across the state to get your hands on them.
So grab a buddy and get ready to get stuck into one of the very best places for pizza
Best Pizzas In ColoradoHow do these rankings work?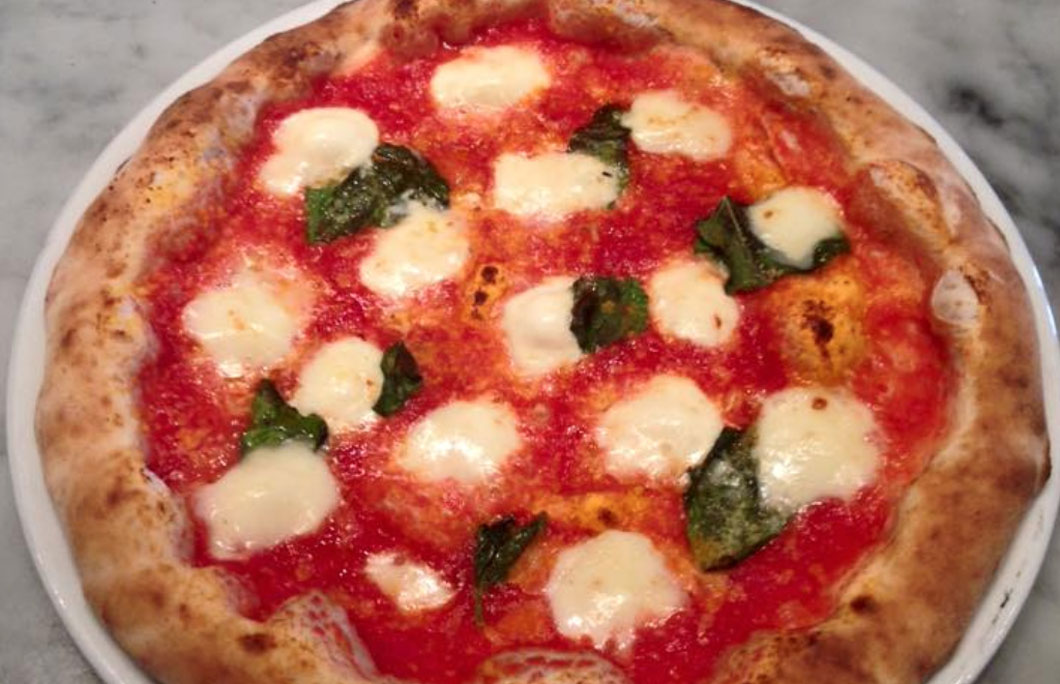 1. Duca's Neapolitan Pizza – Colorado Springs
Purely fantastic Neapolitan pizza, cooked in a handmade brick wood-fired oven to a blistering 800 degrees. These are the kind of pizzas you want to eat every single weekend – and when they're as good as Duca's, we won't blame you if you do. Duca's is easily one of the must-eat pizzas in Colorado.
---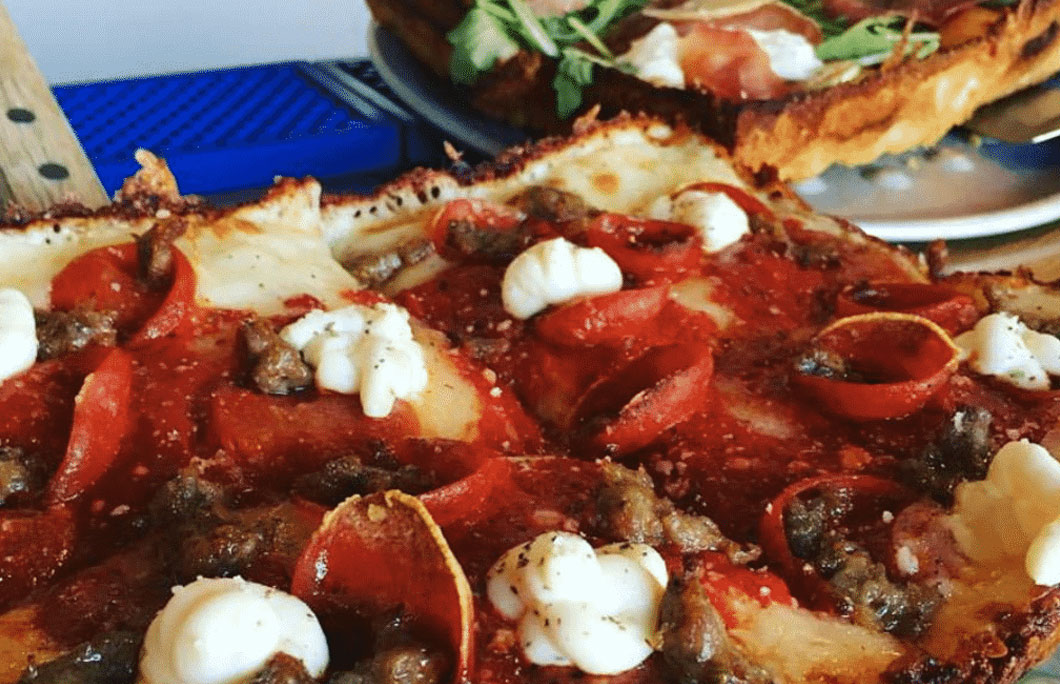 2. Blue Pan – Denver
Blue Pan has two locations in the city, cooking up traditional Detroit-style pizza (a deeper pizza which a chewy and delicious crust and ample toppings.)
Their pizzas are baked in blue steel pans imported from Detroit and the crust is achieved by using a unique blend of brick, white cheddar, and whole milk mozzarella cheeses. You may not have had this style of pizza before but as soon as you taste it you will be hooked.
---
3. Brown Dog Pizza – Telluride
Brown Dog Pizza won 1st place at the Pizza World Championships 2015 in Parma, Italy – an impressive feat for a small town pizzeria from the US! They serve all sorts of pies here in various styles, including Detroit Square pizza, American classic pizza, thin crust pizza, and a Sicilian-style pie.
You'll be dreaming about this place long after the last slice is gone.
---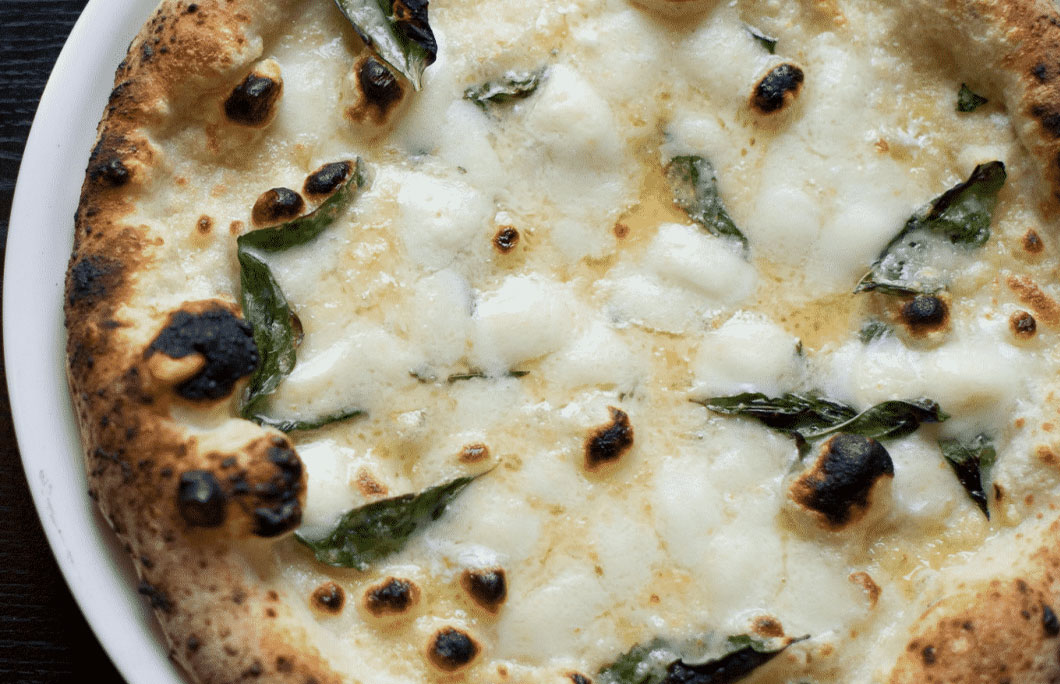 4. Marco's Coal Fired – Denver
Their pizzas are wonderfully Italian in style and stay true to all the classic techniques and flavours. They do this by importing the finest ingredients like Antico Molino Caputo '00' flour, tomatoes from the San Marzano region of Italy, cheeses from the Italian countryside and fresh produce from Colorado.
The end result? A taste sensation and a pizza so good you might as well be sitting in Naples eating it.
---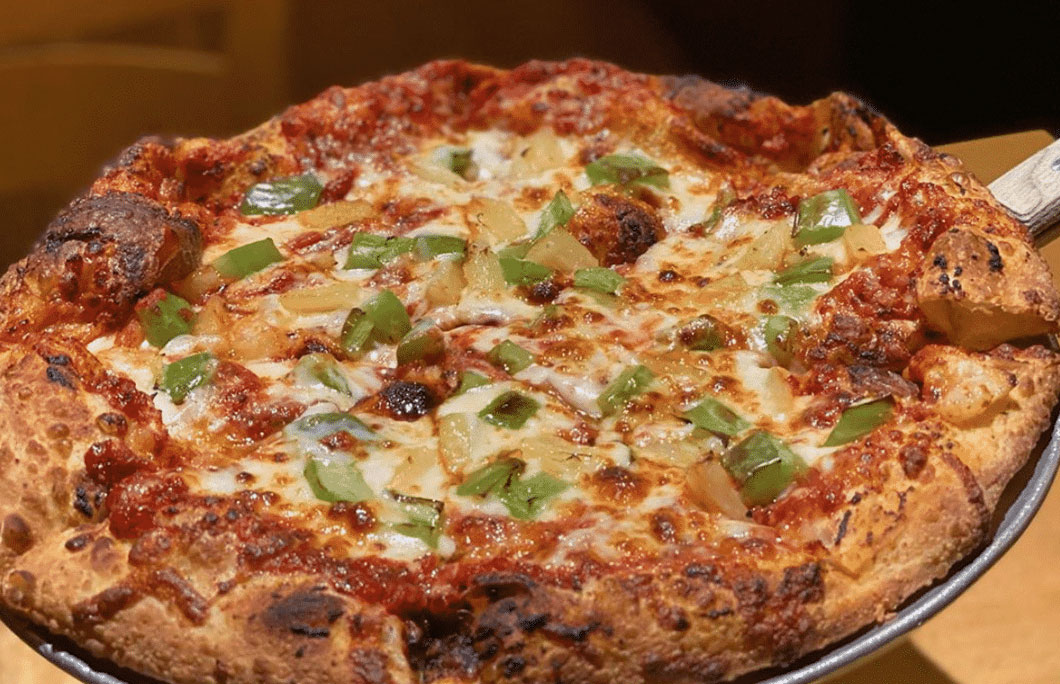 Image: @detroitpizzaclub
5. Rocky Mountain Pizza Co. – Glenwood Springs
For one of the best pizzas in Colorado, make your way to Glenwood Springs. This local pizza joint uses ingredients sourced from the greater Rocky Mountain area for fresh toppings and amazing pies. There's lots of creations to choose from, but the Jalapeño Popper with Italian sausage, cream cheese, red onions, bacon, jalapeños and finished with honey sriracha is divine.
---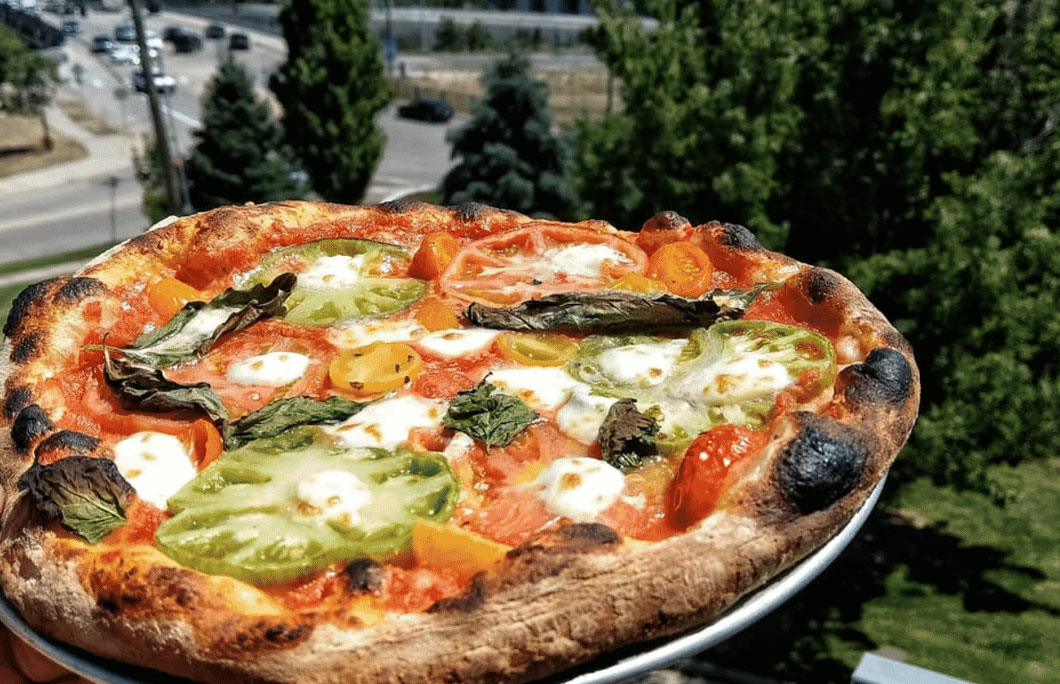 6. Brava! Pizzeria – Denver
Their pizzas are Neapolitan in style and baked in a wooden oven, using only the freshest of ingredients.
Their pizzas are wonderfully inventive. Take for example "Il Pomodoro" below. It has tomatoes three ways: Fresh sliced heirloom tomatoes, pickled cherry tomatoes, California San Marzano tomato sauce, with fresh Di Bufala mozzarella, and fresh basil.
---
7. Ruffrano's Hell's Kitchen Pizza – Colorado Springs
It's hard to put your finger on just what makes the NY-style pies here so absolutely irresistible, but it's clear that they've perfected their recipe.
Firm favourites include the Mac & Cheese Pizza, the Four Cheese White Pizza, the Pepperoni or the Plain Cheese Pizza, but don't worry – non-cheese eaters can enjoy cheeseless pies.
---
8. Basta – Boulder
There's just five pizzas to choose from on the menu at Basta, but when they're this perfect you won't need any more options. Try the lamb pizza with mushroom, Karst cheddar, chilli and herbs, or go for a clam pie with pancetta, garlic confit, lemon, herbs and cream. The combination of premium toppings with artisan dough makes for one of the best pizzas in Colorado – fact.
---
9. Elevation Pizza – Fraser
Elevation Pizza takes pizza to new heights (sorry!) with a tempting menu of pies with homemade dough and their signature marinara sauce. It's a simple (but hugely popular!) place for a pie to takeout and chow down at home in Fraser. What makes this place so special? It must be all the ooey gooey cheese, fresh toppings, and lots of love.
---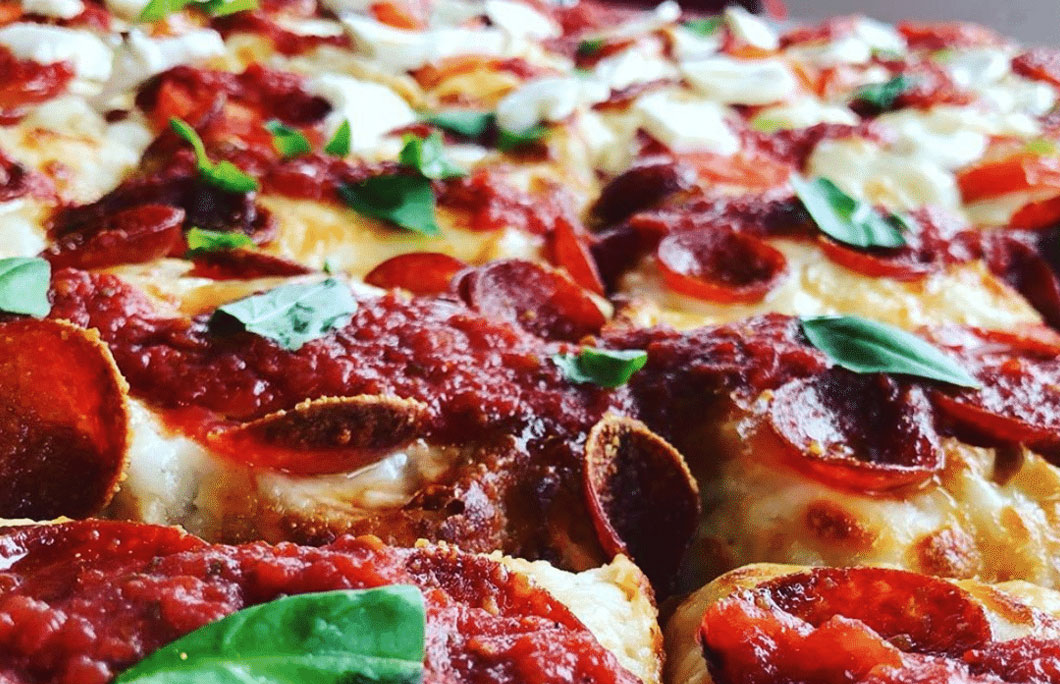 10. CRUSH Pizza + Tap – Denver
The CRUSH Pizza brand has expanded over the years and they now focus on three of the greatest things ever: "wings, pizza and beer".
The name refers to the crush they have on pizza. Don't we all? Their style is a deep dish pizza with a thick crust that is packed full of flavour. Come for the pizza but stay to wash it down with some of their quality beers on tap.
---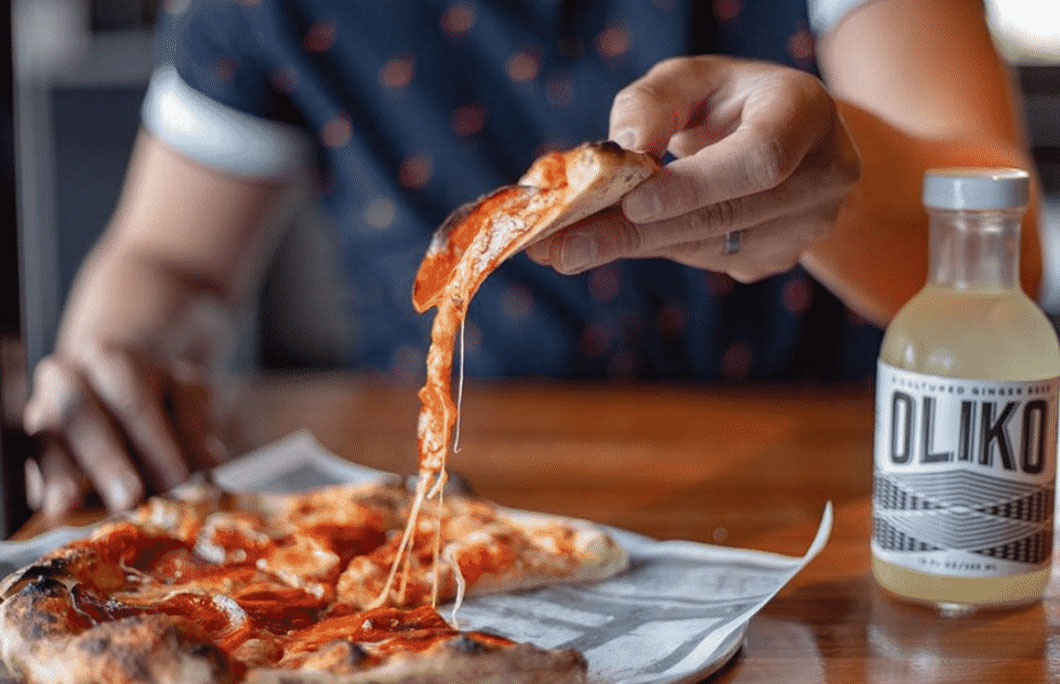 11. Pizzeria Locale – Denver
Not only do they make some of the best pizza in the city, they even run classes on how to make their dough to help spread the love. The vibe is casual with friendly staff and talented people making the pizzas – this is the sort of place that you will never leave with anything but a smile on your face.
---
12. Crosscut Pizzeria – Nederland
Crosscut Pizzeria is in the small mountain town of Nederland and has seriously great pies. They use organic Colorado flour for their homemade dough, and fresh mozzarella on every pie – as good as you'll get in Naples, Italy.
Gourmet creations include the Apres Ski with bacon, fingerling potatoes, caramelized onion, raclette, black pepper and creme fraiche.
---
13. Backcountry Pizza & Tap House – Boulder
Not only does this popular Boulder spot have Colorado's widest selection of draft micro brews (with 60+ beers on draft and 300 bottles!), it also has some of the tastiest pizza in the state. They specialise in thick crust, Colorado-style pies, with dough that's made with honey and is braided on the crust – and covered with yummy toppings.
---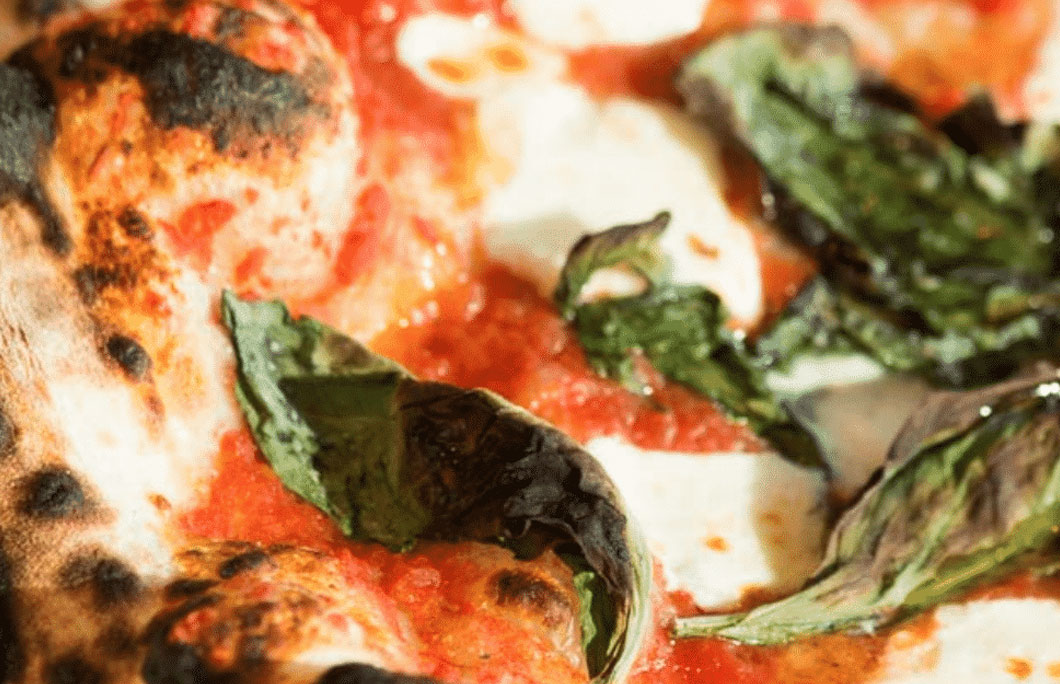 14. Cart-Driver – Denver
They have the unique combination of wood- fired pizzas, wonderful house cocktails and oysters. The last one might be unusual but it works well here as the perfect way to kick off your meal.
Throw in a great wine and beer list, some super Happy Hour deals and a lovely terrace for the warmer months and this is what heaven on earth looks like.
---
15. Hernando's Pizza Pub – Winter Park
The dollar bills lining every inch of wall space here might catch your eye, but you'll soon be distracted by their droolworthy pizza. You can choose from thick or thin crust, whole wheat or white crust and from five different pizza sauces. We suggest you try the classic Colorado pies though, absolutely loaded with toppings.
---
16. Savelli's Pizza, Pasta and Subs – Manitou Springs
This old school pizza joint makes delicious pies with homemade dough and sauces that always hits the spot. Come here for an absolutely incredible cheesy pizza feast. Gourmet wood-fired Italian it ain't, but that's what we love. Sometimes only a big loaded pie will do the trick, and there's no better spot than Savelli's.
---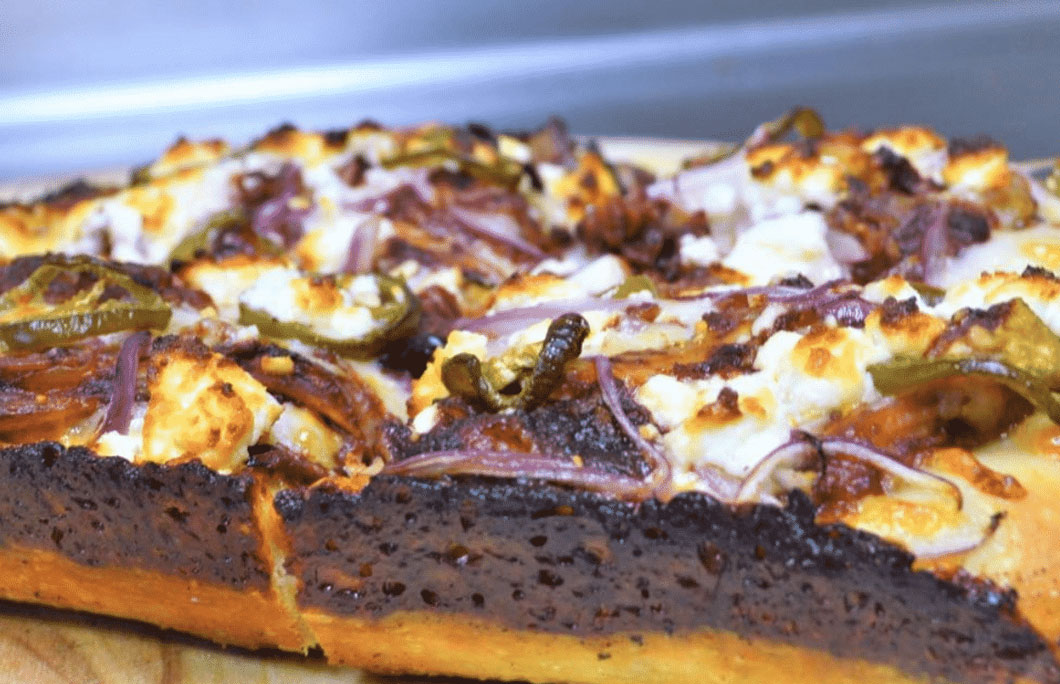 17. Hops & Pie – Denver
This artisan pizzeria and craft beer taproom is the perfect place to come with a group of friends to have a fun day out. What could be better than pizza and beer, after all?
Their pizza is deep dish in style and they also have burgers, nachos and sandwiches. Our advice? Don't miss out on the pizza. You won't regret it one bit.
---
18. White Pie – Denver
White Pie is a trendy New England, East Coast-style pizzeria in Denver that never lets you down for a pizza feast.
What to order? You can't come without trying the best-selling White Pie, which has mozzarella sprinkled over crème fraîche, bacon, garlic, mushrooms and a poached egg on top. Other must-eats include the Paulie Walnuts, with cheese, mashed potatoes, candied walnuts and bacon.
---
19. Pick Up's Pizza Company – Eagle
Pick Up's Pizza Company makes their dough daily, using locally milled, organic, Colorado winter wheat and malt from a local brewery. They offer a thick pan crust traditional pizza cooked at high temperatures to ensure a bubbly crust. Rich tomato sauce, doughy crusts and creamy mozzarella combine for a pizza you'll be craving for weeks afterwards.
---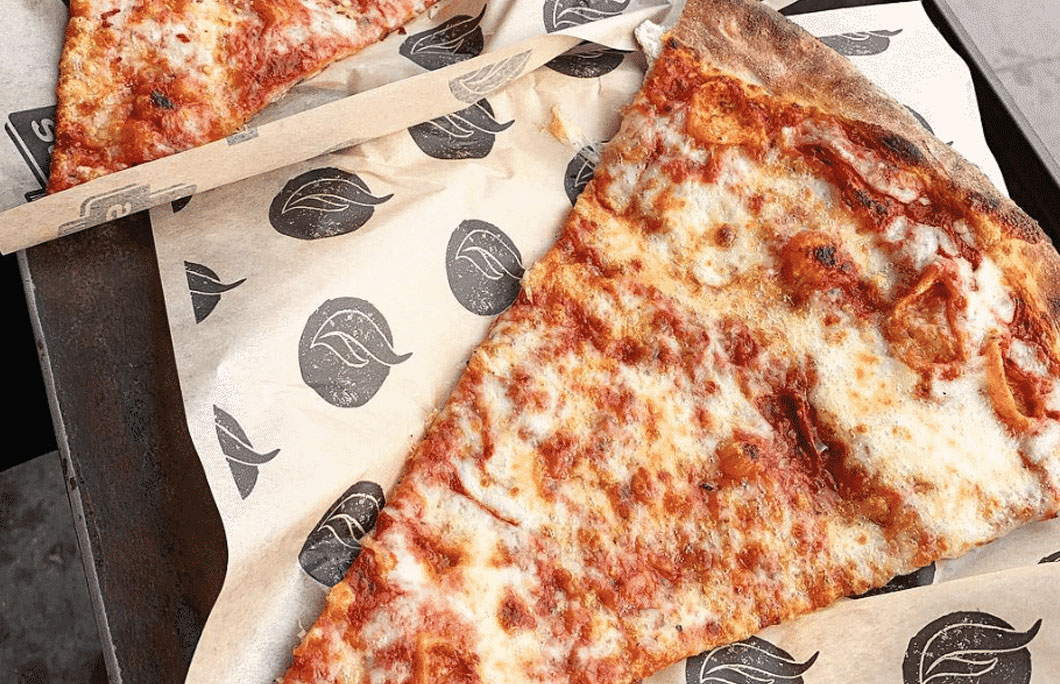 20. Fat Sully's Pizza – Denver
For authentic New York pizza in Colorado, put Fat Sully's top of your list. The pies are proper New York perfection with the gooey cheese that tears from the pizza and their chewy crust to finish off that huge slice of pizza. Huge portions and the perfect balance of toppings to cheese and crust make their slices absolutely irresistible.
---
21. Kaos Pizzeria – Denver
What makes Kaos Pizzeria so special? It's a few things… From their veggies, herbs, eggs and meat that are all locally grown and sourced, the 100 year-old brick cottage location to the homemade dough that's wood-fired to perfection in an Italian wood burning oven. Tasty toppings include fire-roasted poblanos, goat cheese or wild mushrooms.
---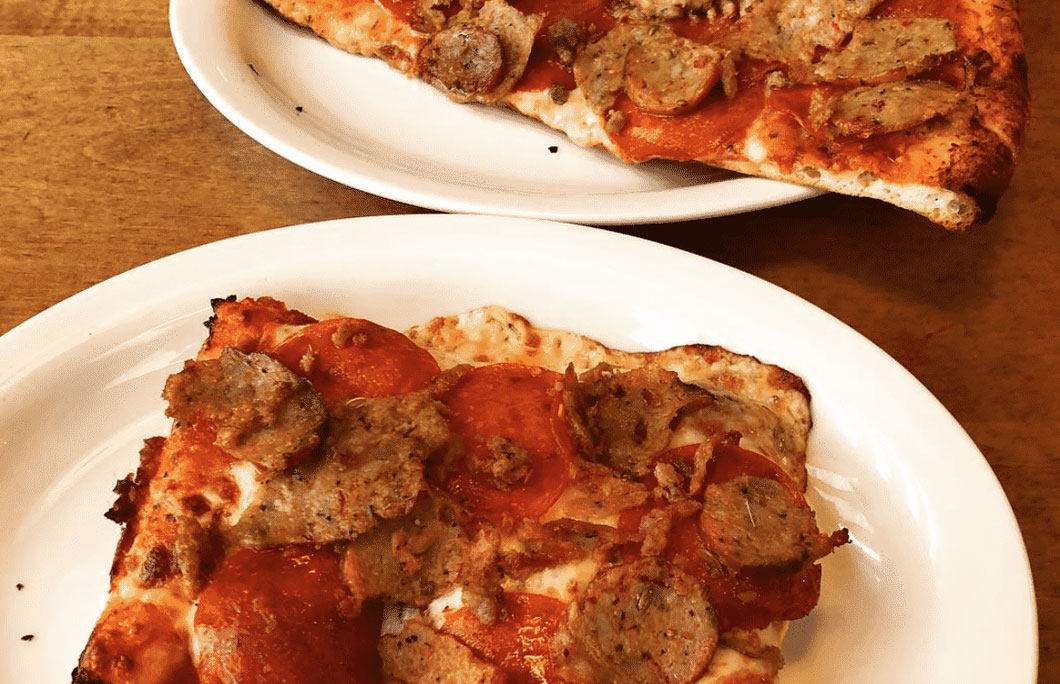 Image: @gff737
22. Big Bill's New York Pizza – Centennial
Big Bill's New York Pizza in Centennial, Colorada opened backl in 1995 and it quickly became known for its warm and friendly atmosphere and authentic New York-style pizza. It's a legit New York-style pizza place in Centennial – they keep things simple here and focus on the flavour of the pizza.
---
23. Boss Lady Pizza – Boulder
For artisan, hand tossed NY pizza, Boss Lady Pizza is smashing it. It's a funky spot with colourful decor and cleverly named pies. Try the Ron Swanson with house-shredded mozzarella, ham, pepperoni, sausage, seasoned ground beef and bacon for a meaty feast. Pizza is available by-the-slice & whole pies, with gluten-free, vegetarian, & vegan options – something for all pizza lovers.
---
24. Parry's Pizzeria & Bar – Multiple
Parry's Pizza is a handy go-to spot when you're needing a fix of New York-style pizza and a craft beer, with eight locations in Colorado and a couple more en route. There's 14 pies to choose from, with toppings such as ricotta and Italian sausage.
The key here is that the standard never dips; every single pizza is as wonderfully glorious as the last.
---
25. Colonna's Pizza – Parker
This is a firm local fave for some delicious and low-key pizzas in Colorado. Colonna's serves up pies that are so big you'll need to bring a large group of friends with you. Order by the slice to mix and match things up a little, or try a whole one on your own.
Packed full of flavour and always served with a friendly smile.
---