7 Of The Most Famous Movies Filmed In Chicago
The Big Apple and Hollywood might get most of the fame when it comes to the film industry, but Chicago is a star in its own right. Chicago has featured on the big screen for more than 100 years, with iconic Chicago films such as Home Alone, The Blues Brothers, Ferris Bueller's Day Off and The Dark Knight just a few of the famous movies filmed in Chicago.
Grab the popcorn and put on one of these flicks to see if you can recognise the Chicago landmarks and neighbourhoods that make up the movie sets… You can even visit most of the locations, so take note next time you're wandering around the Windy City.
Here is a List of The 7 Most Famous Movies Filmed In Chicago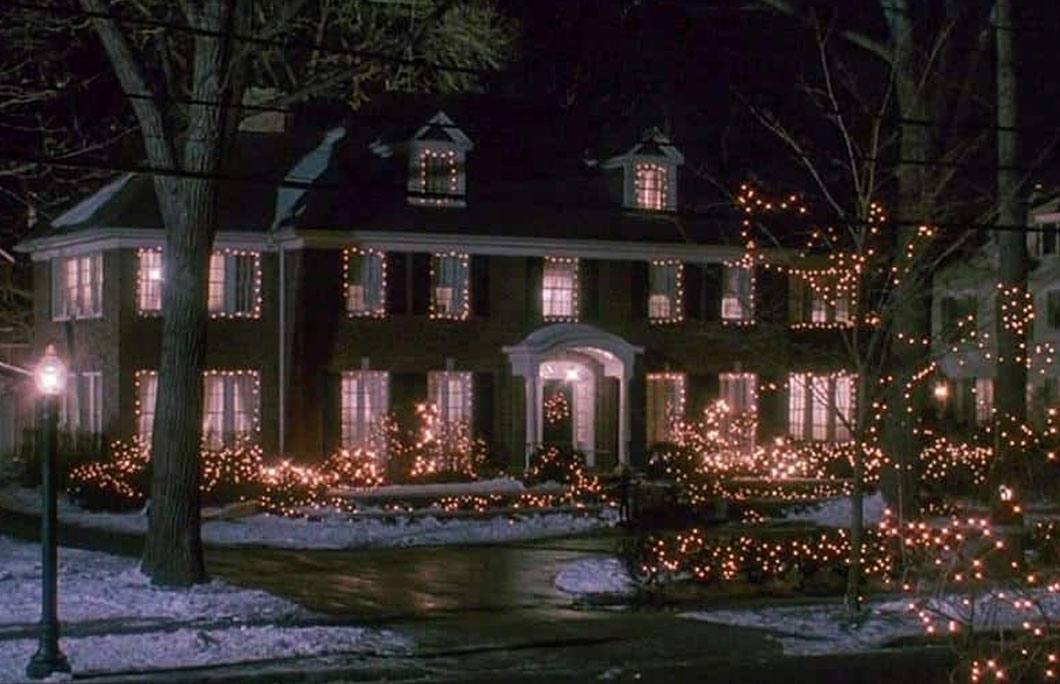 1. Home Alone (1990)
Best movie locations: McAllister family house, Grace Episcopal Church.
Home Alone is up there with the most iconic Chicago movies, no doubt about it. This Christmas classic follows the adventures of eight year old Kevin McAllister (Macaulay Culkin) who is accidentally left home alone for Christmas and has to fend off the family home from a pair of thieves.
All of the movie is filmed in Chicago and its surrounding areas, even the McAllister house, which you can go see at 671 Lincoln Avenue in Winnetka. The church scenes were also shot in Illinois at the Grace Episcopal Church in Oak Park.
---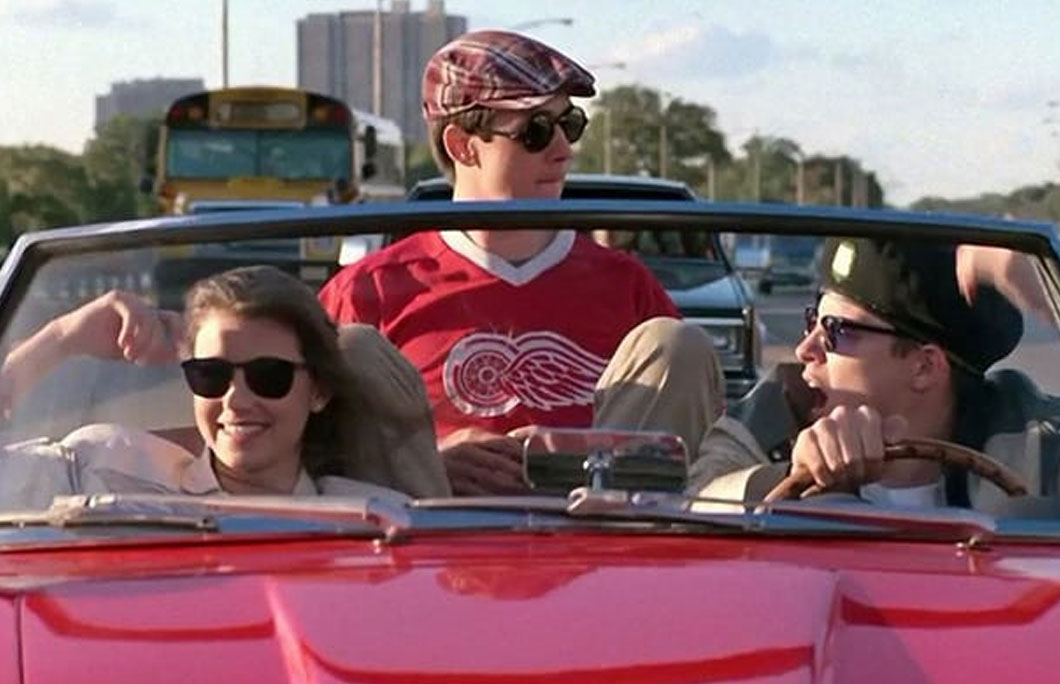 2. Ferris Bueller's Day Off (1986)
Best movie locations: Wrigley Field, Willis Tower.
Like many other films by director John Hughes, this is set in the fictitious Illinois town of 'Shermer' (Shermerville was the name of Hughes' neighbourhood of Northbrook until 1923). Iconic locations from the film include the school that Ferris bunks off from (Glenbrook North High School, 2300 Shermer Road, Northbrook,); the Skydeck of Willis Tower; and Wrigley Field.
---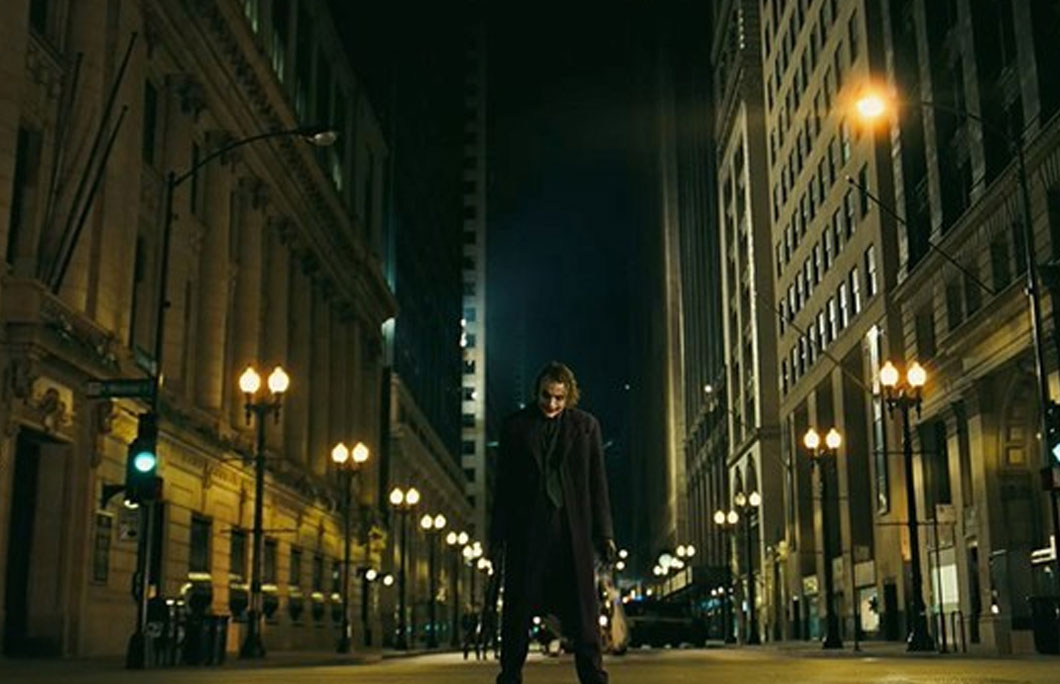 3. The Dark Knight (2008)
Best movie locations: IBM Building, Willis Tower.
As the Joker wreaks havoc on Gotham and Batman, this superhero film is full of twists and turns. The Dark Knight features locations all across Chicago city. Christopher Nolan totally transformed Chicago into Gotham City for his 2008 blockbuster. Wayne Enterprises in the film is actually the former IBM building at 330 N. Wabash Ave. And, in an intense aerial shot, Batman surveys Gotham City from the very top of the Willis Tower.
---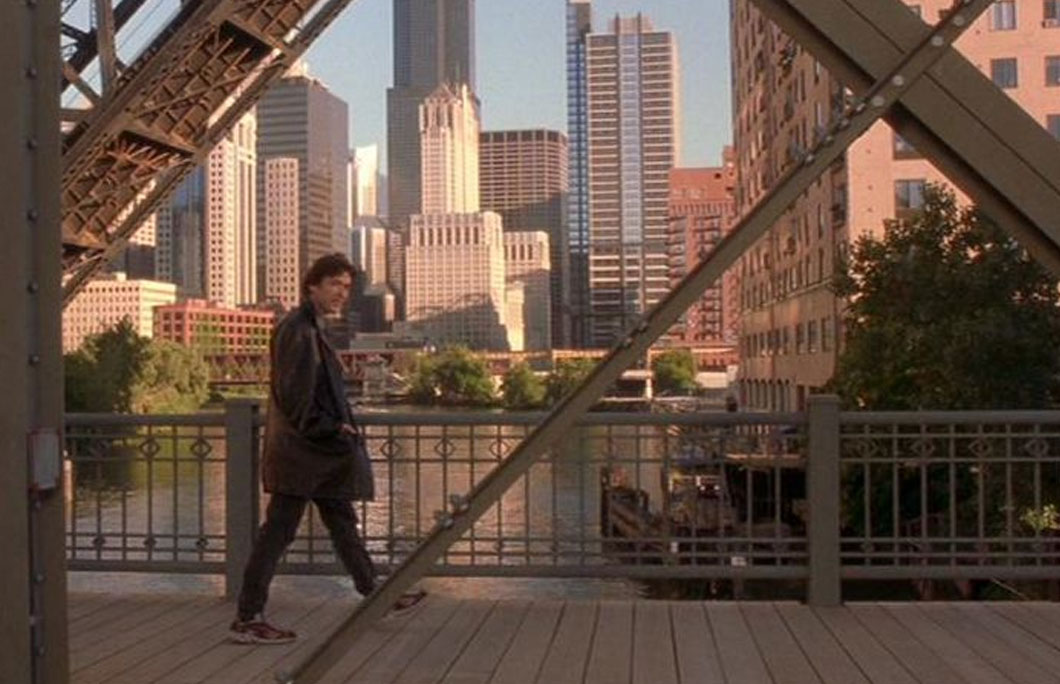 4. High Fidelity (2000)
Best movie locations: Green Mill Cocktail Lounge, Armitage Street Station.
Ah, a simply great American rom-com. Expect actually, the film is based on the 1995 British novel of the same name by Nick Hornby, with the setting moved from London to Chicago! The movie follows 30-year-old record store owner Rob, who has recently been dumped. He lists out his failed romances and learns some life lessons along the way.
High Fidelity filming locations include the Green Mill Cocktail Lounge, Kinzie Street. Bridge, Armitage Street Station and famous music venue Double Door, where Jack Black performs in the film.
---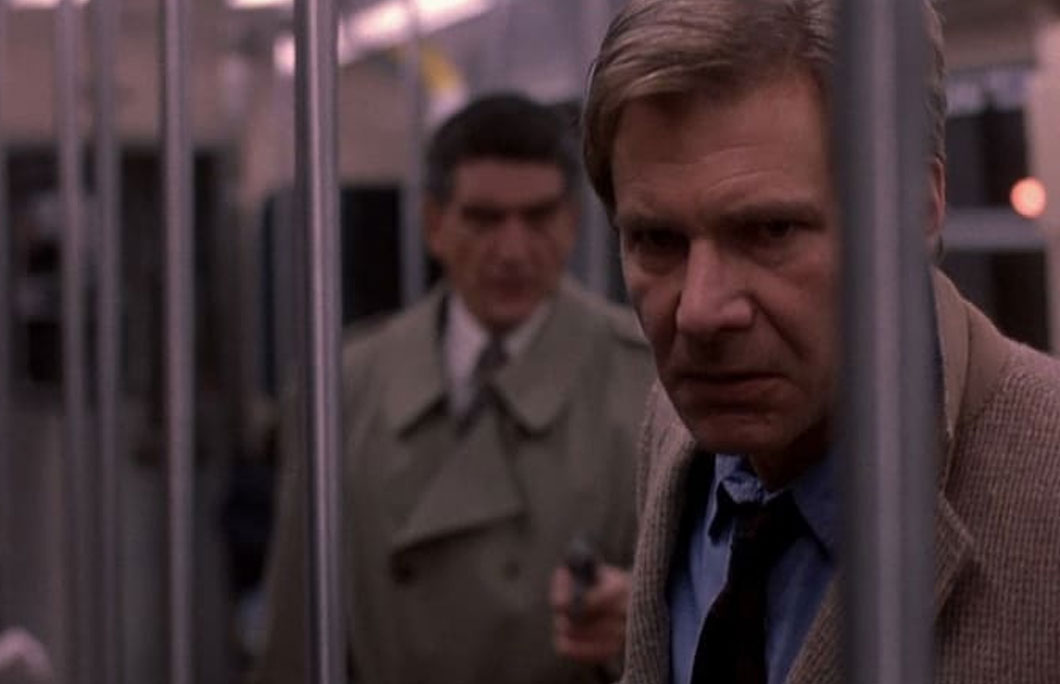 5. The Fugitive (1993)
Best movie locations: L Train, Chicago Hilton and Towers.
Harrison Ford races around Chicago to find the real culprit after being wrongly accused of murdering his wife. The movie features plenty of iconic Chicago locations, including a LOT of the L train system and even Chicago's famous St. Patrick's Day celebrations. The tense climax of film takes place in the plush Grand Ballroom of the Chicago Hilton and Towers.
---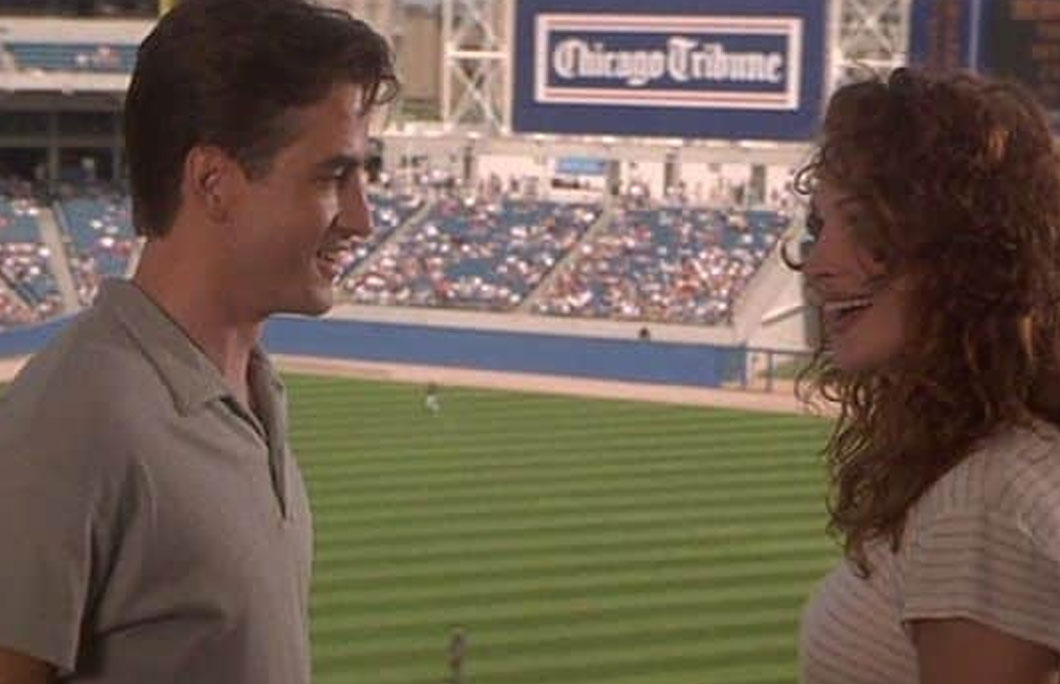 6. My Best Friend's Wedding (1997)
Best movie locations: Drake Hotel, Fourth Presbyterian Church.
Did you know that this romcom highlights places all over Chicago? When a Julia Robert's best friend reveals he's engaged, she realises she loves him herself and sets out to get him, with only days before the wedding… Drake Hotel, Cuneo Museum & Gardens, Fourth Presbyterian Church, and O'Hare International Airport are among the filming locations you can visit from My Best Friend's Wedding.
---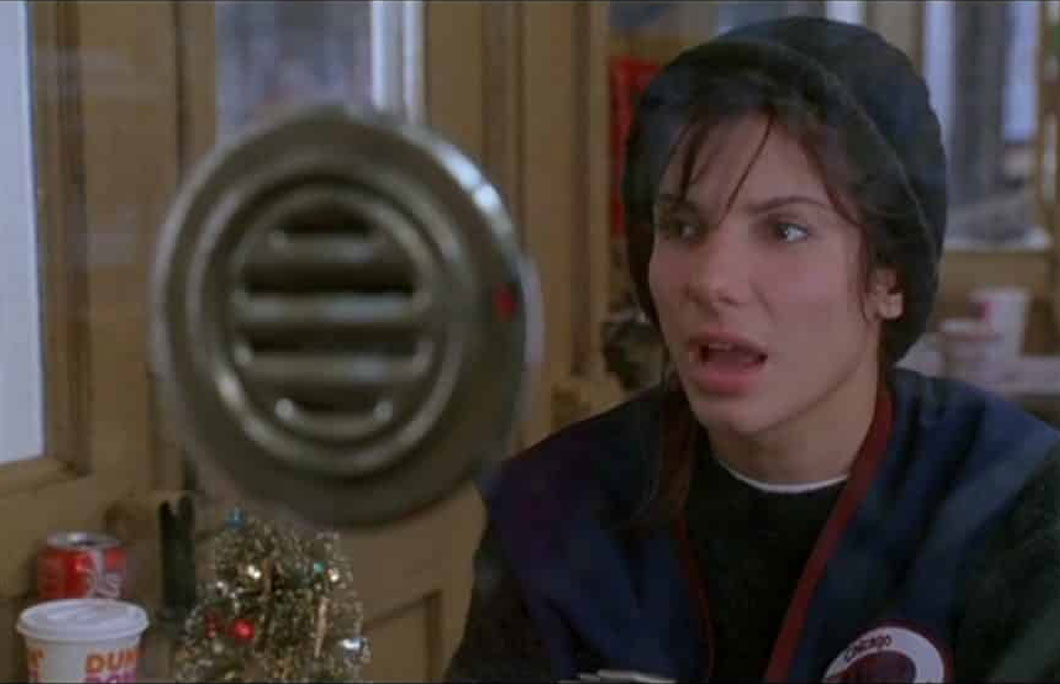 7. While You Were Sleeping (1995)
Best movie locations: Northwestern Memorial Hospital, Randolph and Wabash station.
Chicago really loves romcoms, right? Sandra Bullock takes the lead in this Chicago classic. The film tells the story of a lonely Chicago subway cashier who saves a commuter from a speeding train, and while he remains in a coma she's mistaken for his fiancee and keeps up the pretence in front his family. Most of the scenes are set Northwestern Memorial Hospital and the Randolph and Wabash station is also key.
---
How to get to Chicago?
Easily plan transport to Chicago here, with the best car rental deals.