The 50 Best Coffee Shops In The United States 2022
The third wave of coffee culture has trickled its way across the whole of the United States, from major cities to small towns. The country is brimming with world-class tastemakers, small roasters and family business owners who live, sleep and breathe coffee. With most coffee shops finally open – and a whole roster of new businesses to shout about – it's time for our annual round-up of the best coffee shops in the United States. We've selected the best of the best using our ranking system, which takes into account editorial experience, critic reviews, customer feedback, location and accessibility, presentation, value for money and atmosphere. You'll likely recognise some old-time favourites here, but there are dozens of newbies to rave about too. So, without further ado, here are the best coffee shops in the United States 2022.
The Best Coffee Shops In The United States 2022, How do these rankings work?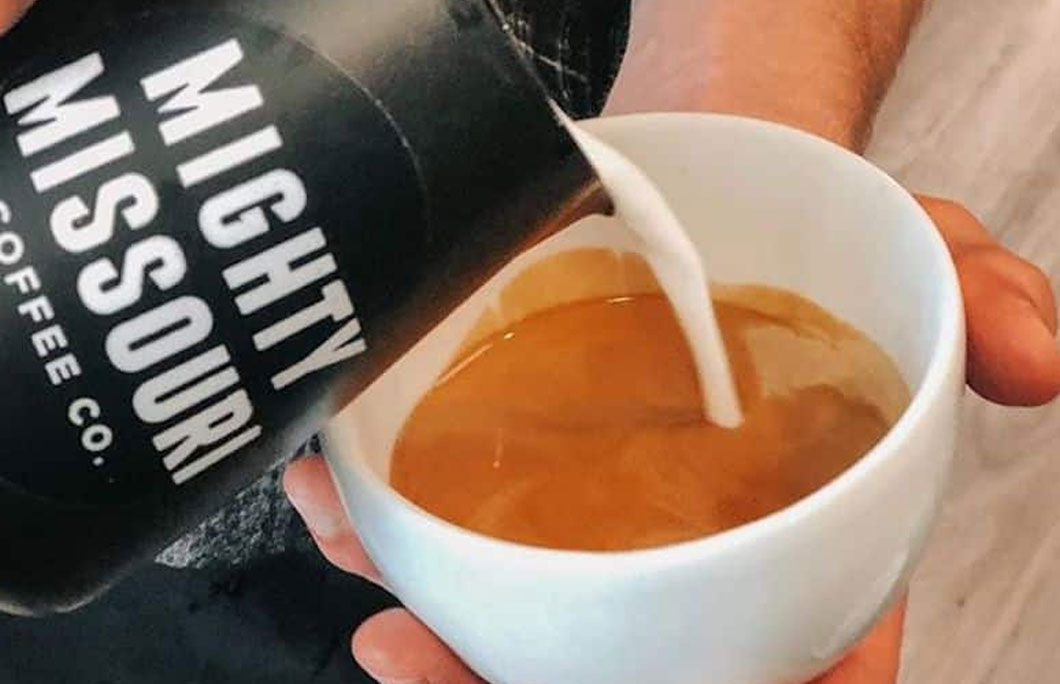 50. Mighty Missouri Coffee Company – Bismarck, North Dakota
The Mighty Missouri Coffee Company is all about pairing coffee with adventure. A daring dive into this shop's coffee culture will have you craving a taste of every single drink on their menu. It's a local hotspot, having opened its doors in 2012 when they began roasting coffee in Bismarck. The team here roasts beans on a daily basis. Subsequently, every cup you order is as fresh as it can possibly be.
---
49. Camber Coffee – Bellingham, Washington
With a rise in micro-roasters all around the state of Washington, it's hard to decide where to get the perfect pour. The award-winning Camber Coffee is the best place to start. We're not the only ones who think so either; the team here has won awards at both the Roasters Choice Competition and US Cup Tasters Championship. They're all about bringing out the sweetness, balance, and flavours that are unique to each particular coffee. It's a trendy establishment too.
---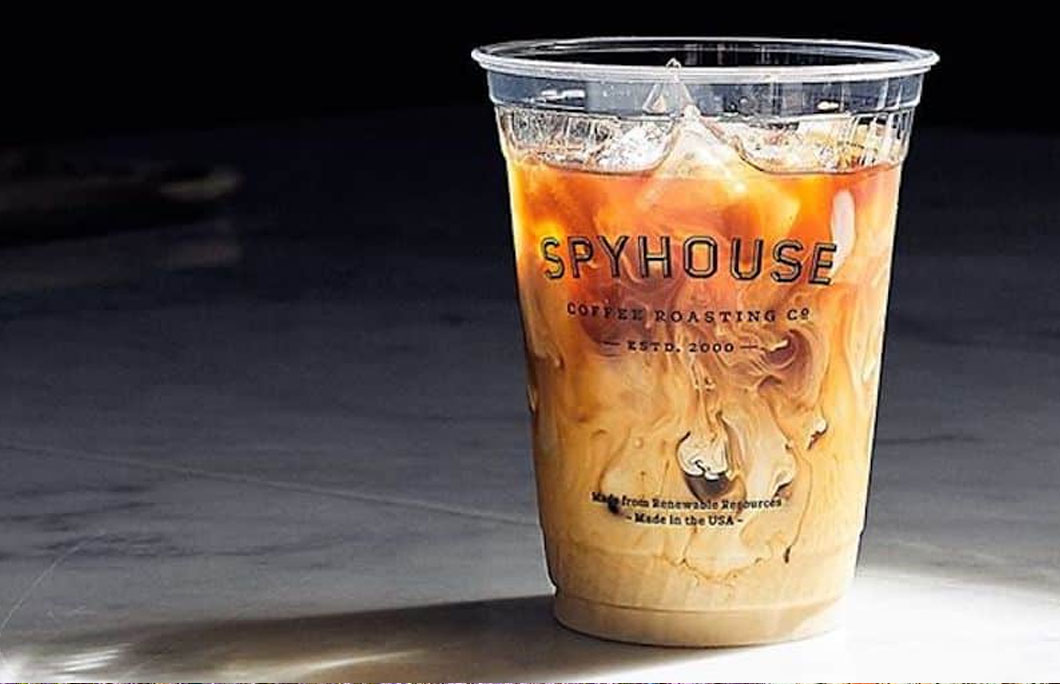 48. Spyhouse Coffee – St. Paul, Minnesota
You'll find a few Spyhouse Coffee locations spread out between the Twin Cities, but each location has its own distinctive character. When it comes to coffee, it's hard to beat the creative flavours of their signature lattes. The Spygirl, for example, features honey and lavender. Coffee aside, the cafes are quality spots for a date, study night, or place to kickback and people-watch.
---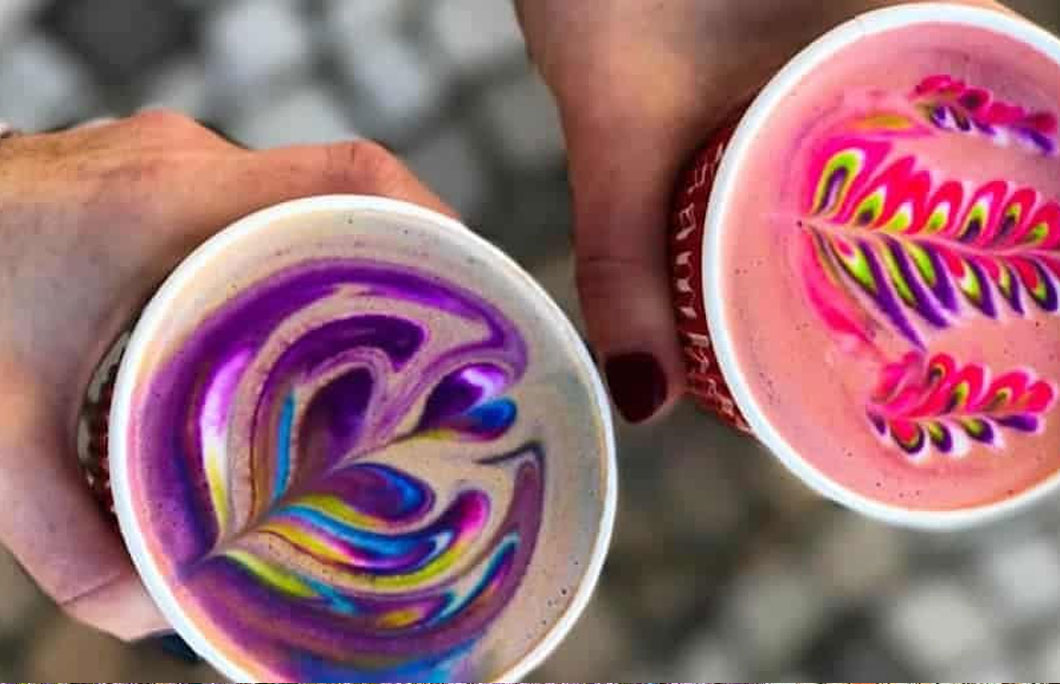 47. Sambalatte – Las Vegas, Nevada
Unparalleled rainbow latte art and a passion for supporting sustainable farmers in Brazil and around the globe make Sambalatte one of the best coffee shops in the United States for 2022. The famous Rainbow Latte is legendary, but it's the flavourful quality of their drinks that have quests lining up out the door here. Hand-crafted drinks and signature brews are the best in Vegas here.
---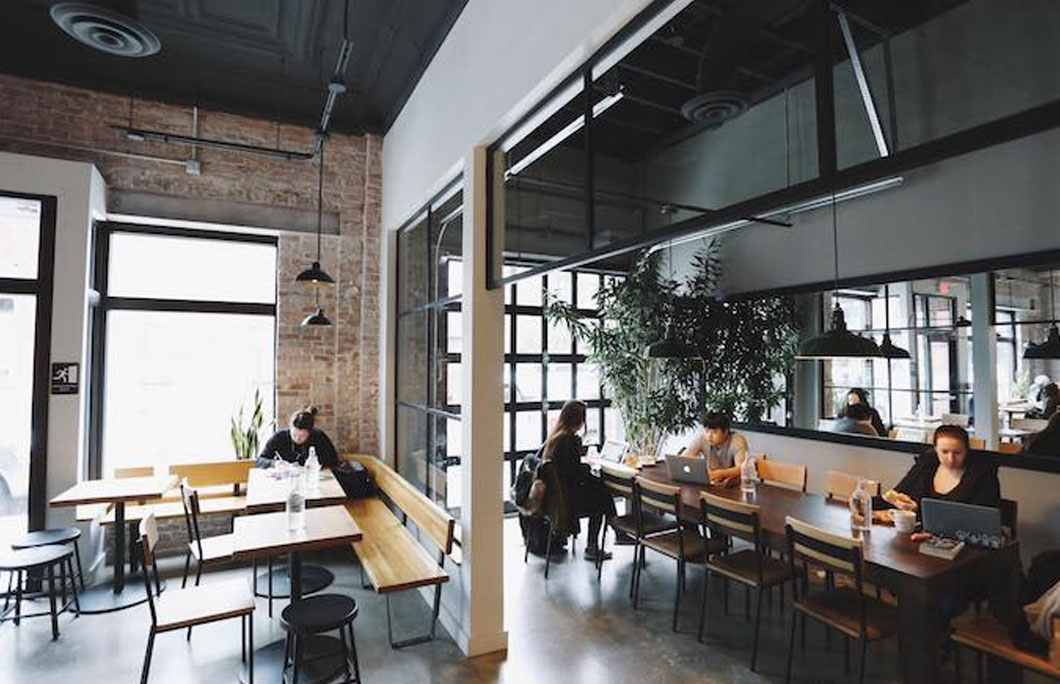 46. Fox in the Snow – Columbus, Ohio
Opened in 2014, Fox in the Snow has earned its accolades for delicious coffee, friendly service and a stylish atmosphere. It also boasts a highly inventive coffee menu, supplied exclusively by Tandem Coffee Roasters from Portland, Maine. In fact, it's so popular that there are now three locations to choose from. Get here early or join the queue snaking around the block most weekends.
---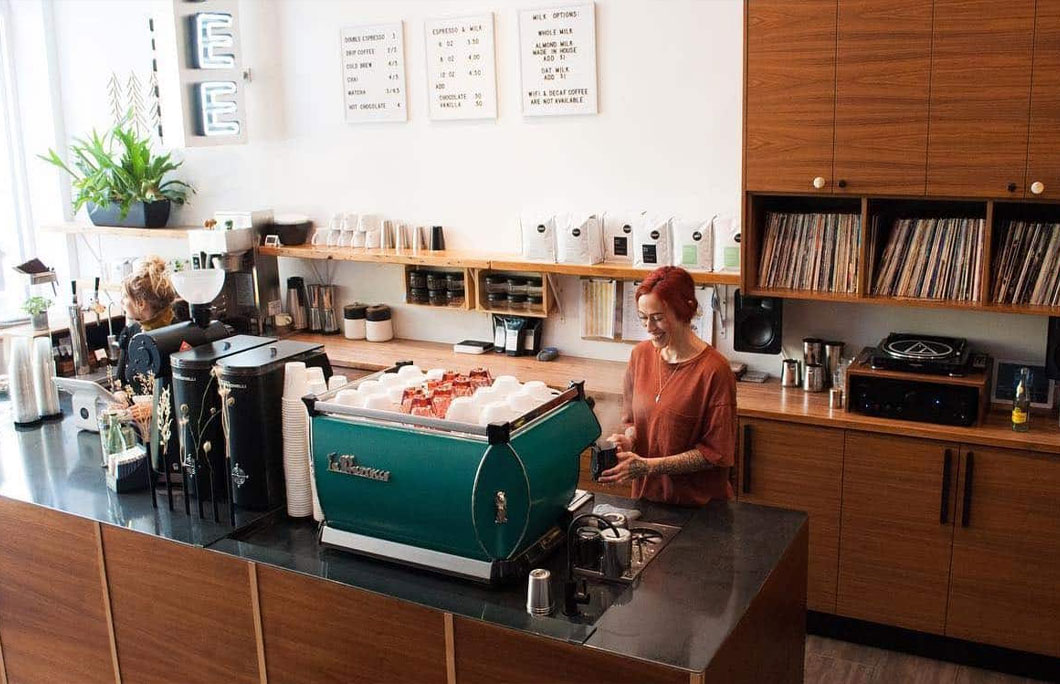 45. Three Pines Coffee – Salt Lake City, Utah
Like most speciality coffee shops, Three Pines Coffee started life as a humble coffee cart. They've since expanded to become one of the most Instagrammable coffee shops in the city. It's clear the team is as committed to quality and flavour as it is aesthetics too, with beverages made using local whole milk and house-made almond milk and syrups.
---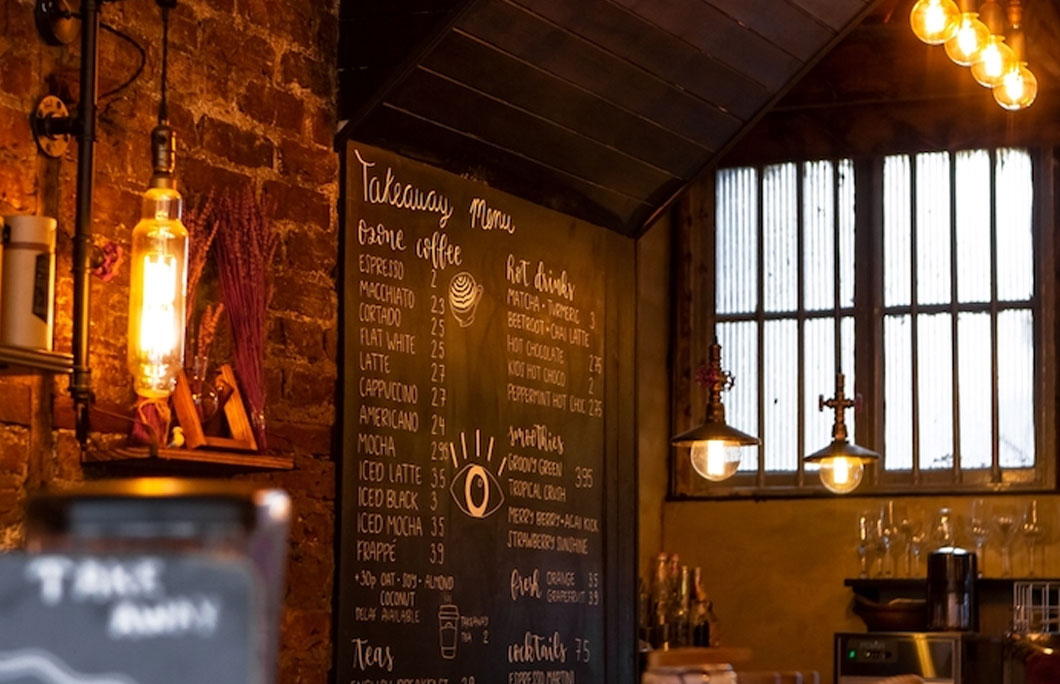 44. Abraco – NYC, New York
In a city as big as New York, everyone has a favourite coffee shop, but one name tends to pop up more than most: Abraço. It's not much larger than a shoebox, though in the summer there's space to sit out on the sun-filled patio too. The vibe here is welcoming (hence its name, which means 'hug' in Spanish), and baristas are always friendly and helpful. Some say it's home to the best espresso in Manhattan, and we're inclined to agree.
---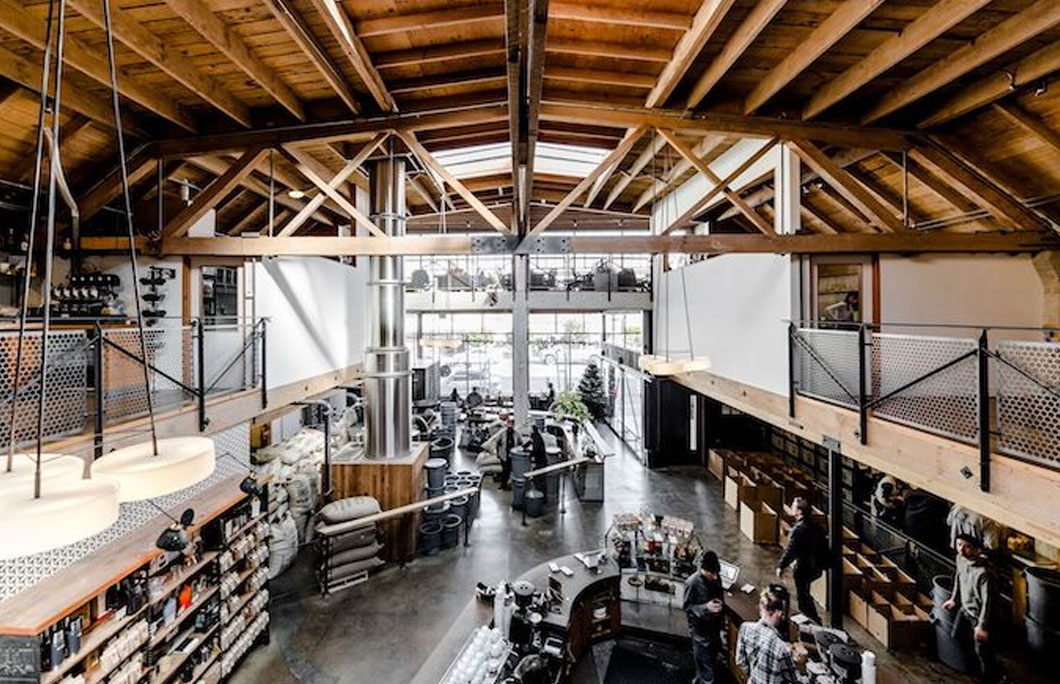 43. Sightglass Coffee – San Francisco
Sightglass now has five different premises across the city, but its flagship store is the most impressive. Located on 7th Street in SoMa, the multi-level converted warehouse includes a roastery, open coffee bar and affogato bar. It's a haven for hipsters but it's still welcoming, particularly on free public 'cuppings' days. Every cup is made individually using fresh-roasted beans too. The espresso is excellent but the affogato here is a real treat, made with three single-origin espresso beans and available with four Salt & Straw ice cream flavours.
---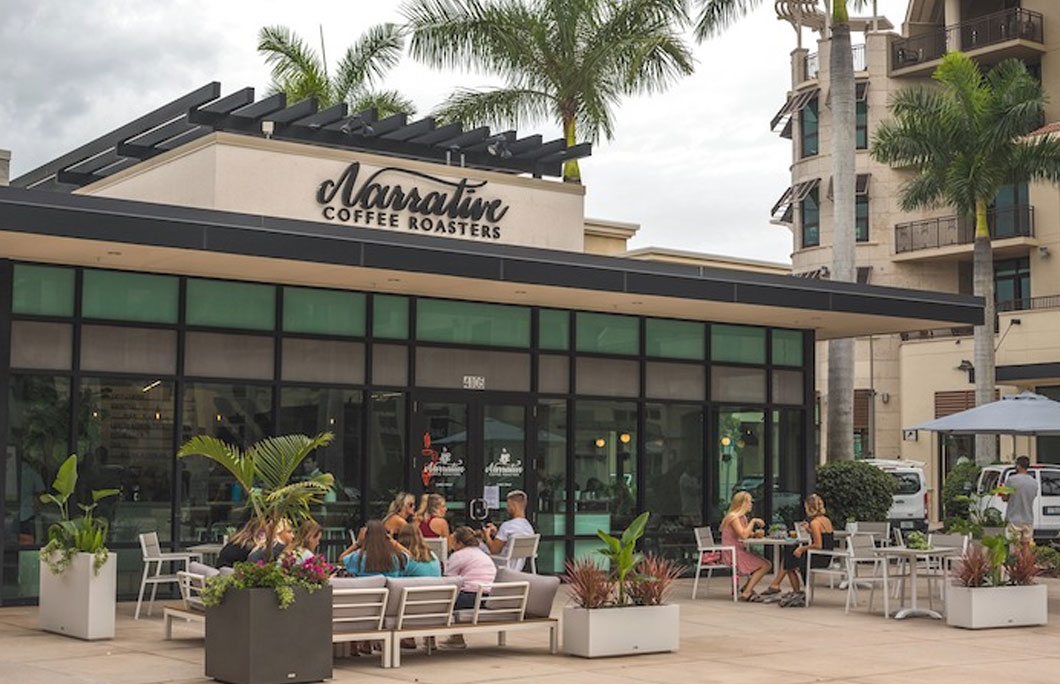 42. Narrative Coffee Roasters – Naples, Florida
This well-known Southwestern Florida-based coffee roaster has been on the radar for years, but in 2020 they opened their first-ever brick and mortar coffee shop. In true Narrative style, they're dedicated to serving up the highest-quality cups of coffee possible, whether that's a simple espresso or nitro cold brew. The new location sprawls across 2,500 sq. ft and it's cool as hell, featuring polished concrete floors and white painted brick walls.
---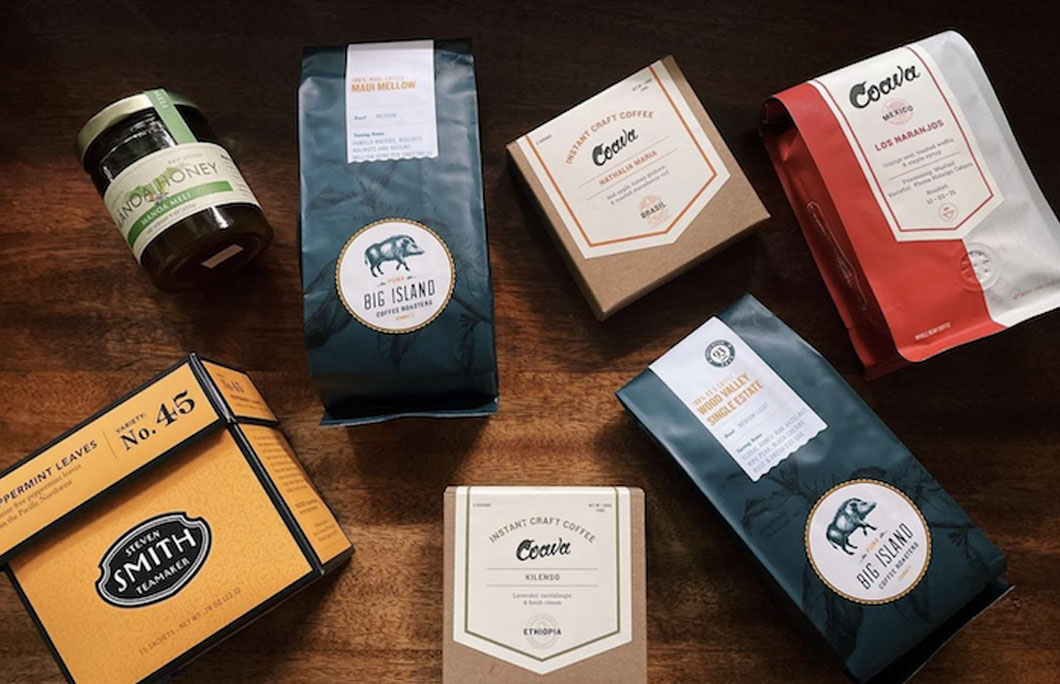 41. Morning Glass – Honolulu, Hawaii
Morning Glass offers some of the island's best Hawaiin coffees, all roasted in-house and accompanied by local ingredients. Some of the island's best baristas work here too, so you can always expect sparkling service. Come here at the weekend to tuck into an inventive brunch menu with your steaming cup of coffee too.
---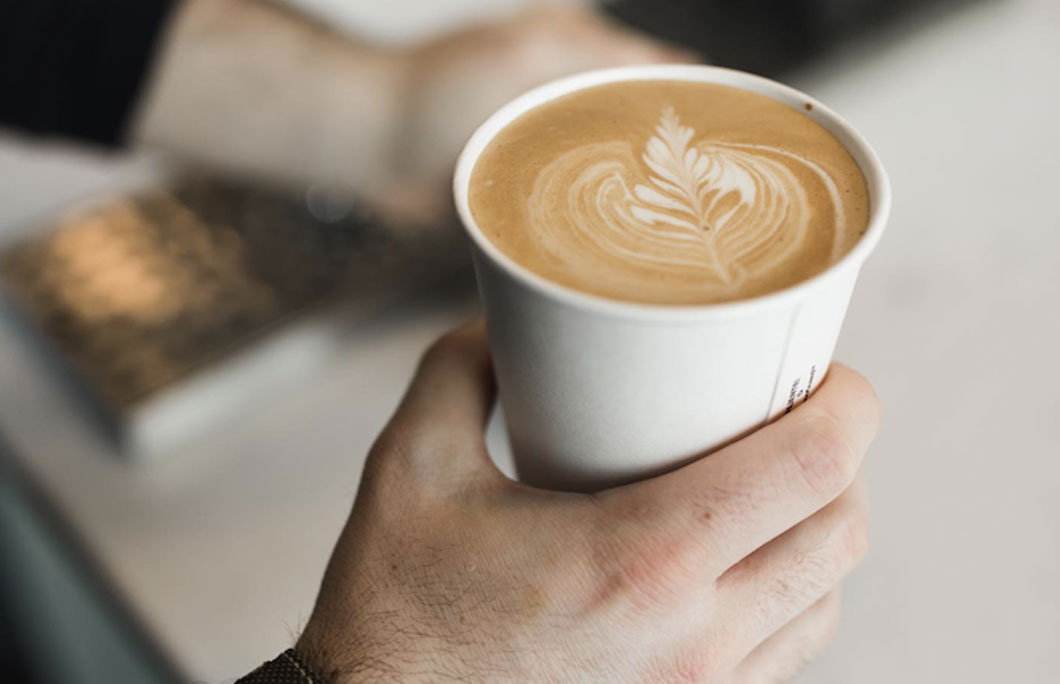 40. Kinder Coffee Lab – St. Cloud, Minnesota
This brand spanking new coffee shop has already made a name for itself amongst Minnesota's most vocal coffee aficionados. The 1,000-sq.-ft space has a super stylish set-up too, featuring soaring ceilings, huge windows and a bright white quartz bar topped with a Bellwether roasting machine. As you might expect from the locally-based coffee roaster, it's impossible to fault their brews but they're not snobby about coffee either. In fact, they're aiming to make the whole industry more accessible, which means coffees that might fall out of the third wave category too.
---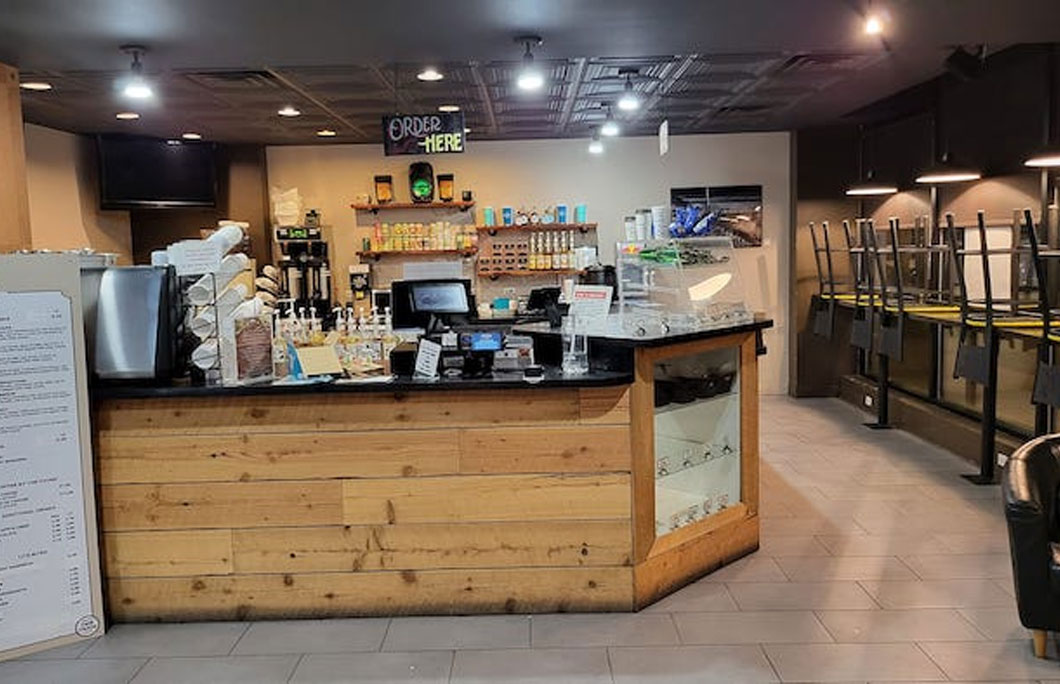 39. Sip & Savor – Chicago, Illinois
With four locations peppered across the city, Sip & Savor is becoming quite the coffee empire, but with coffee this good it's hardly surprising. It's known for its exceptional quality and flavour, all certified fair trade and many certified organic too. Celebs often frequent the establishments, including local media personalities to elected officials, but really Sip & Savor is all about serving the local community.
---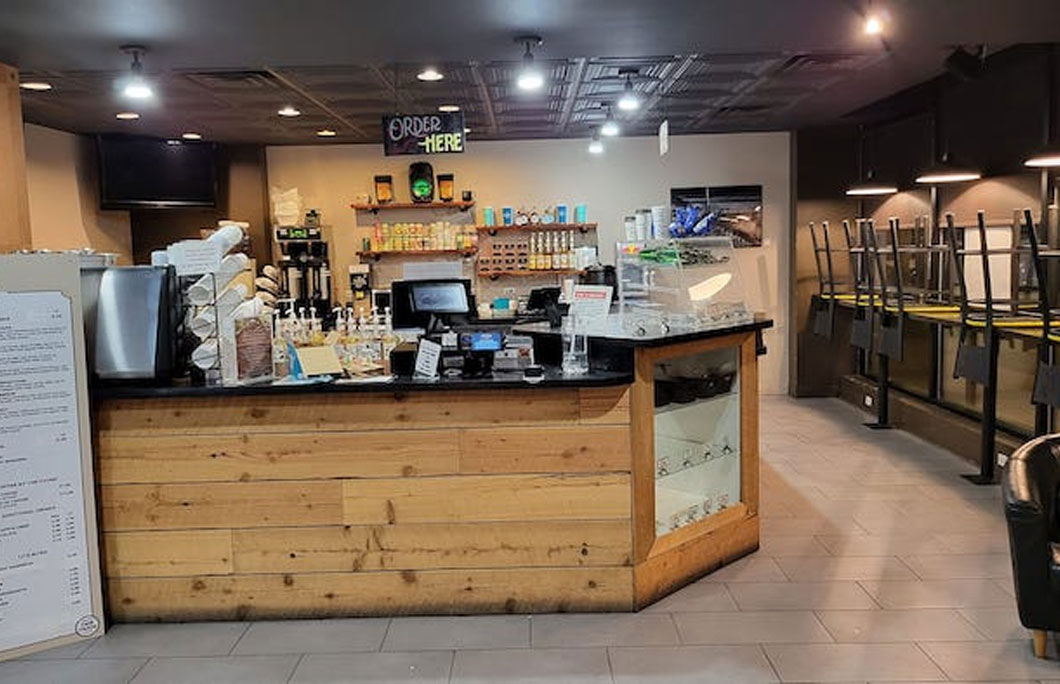 38. Orchard Coffee – Waynesville, North Carolina
This small-town coffee shop has a big reputation. The award-winning cafe boasts sparkling service, a superb atmosphere and some of the best coffees in the country. It also has its own roasting operation, Streamline Coffee. You can expect some pretty impressive latte art here too since its owner, Cabell Tice, has won the World Latte Art Championship three times. The cafe itself is spacious, brightly lit and the perfect place to hole yourself away for an afternoon. Trust us, you'll find it hard to leave.
---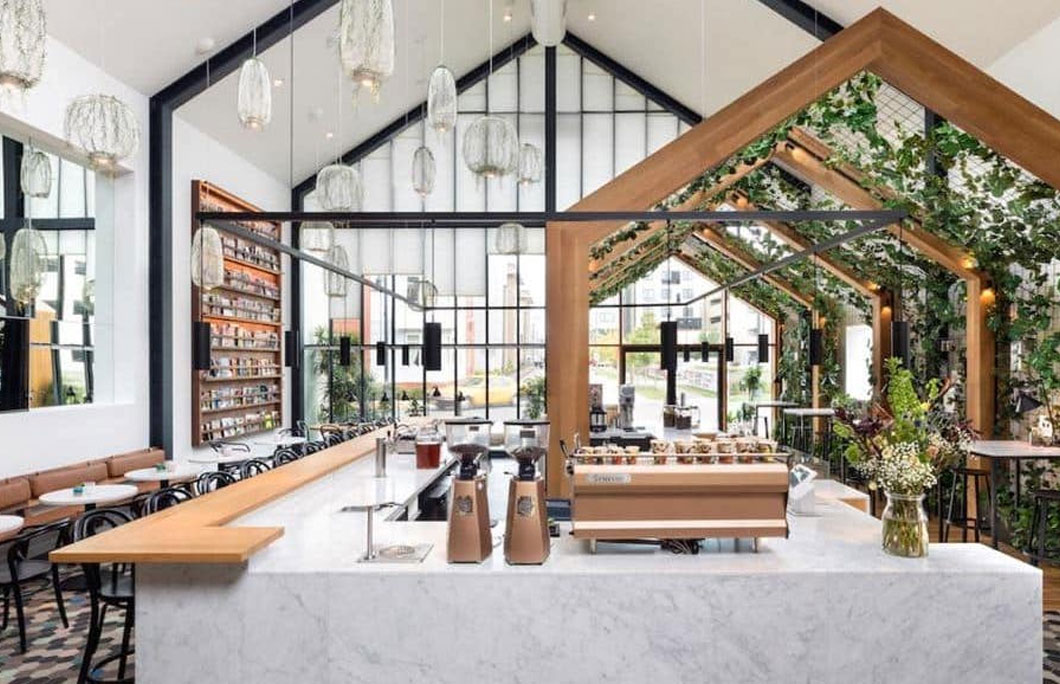 37. Coperaco – Harrison, New Jersey
Besides boasting one of the most Instagrammable cafes in New Jersey, Coperaco operates as a full-service coffee company at various touch points in the industry. They're dedicated to honouring nature and hand-crafting secret formulas by using post-blending techniques. The result is a world-class cup of coffee that's easy to sip slowly as you enjoy the tranquil vibes that encompass you in their two-story treehouse setting.
---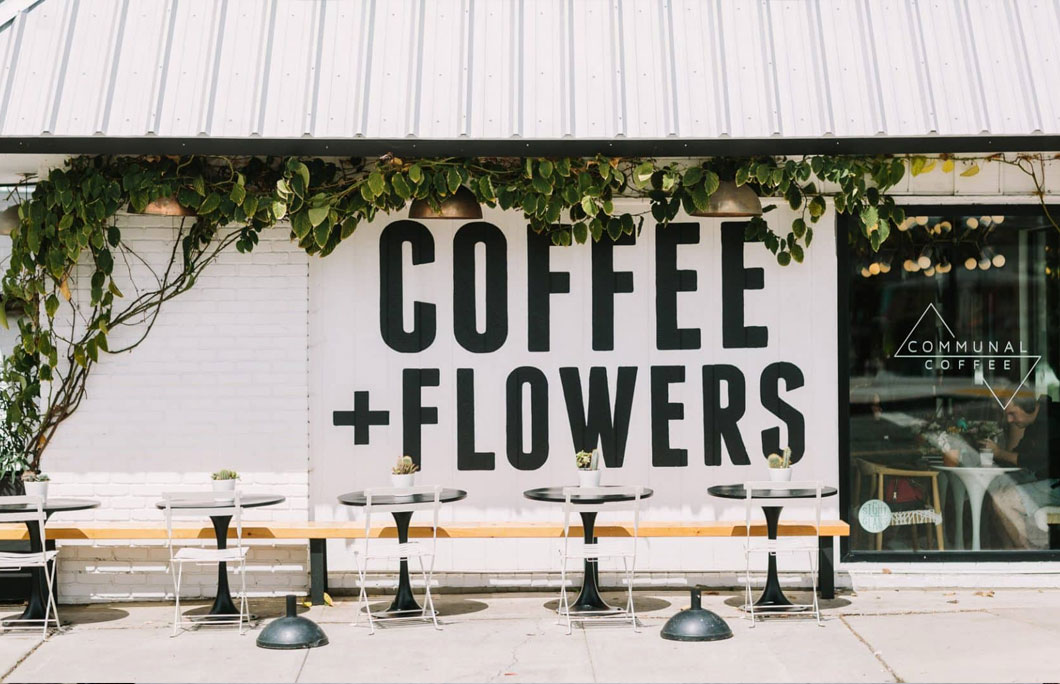 36. Communal Coffee – San Diego, California
Communal Coffee might just be one of the most Instagrammable cafes in California. They're all about coffee and flowers, as evidenced by the huge mural in the store. But, they're also all about providing guests with high-quality craft coffee. It's easy to see that they're committed to designing a welcoming environment that builds community, encourages creativity and fosters collaboration. Grab a house roast blend and enjoy.
---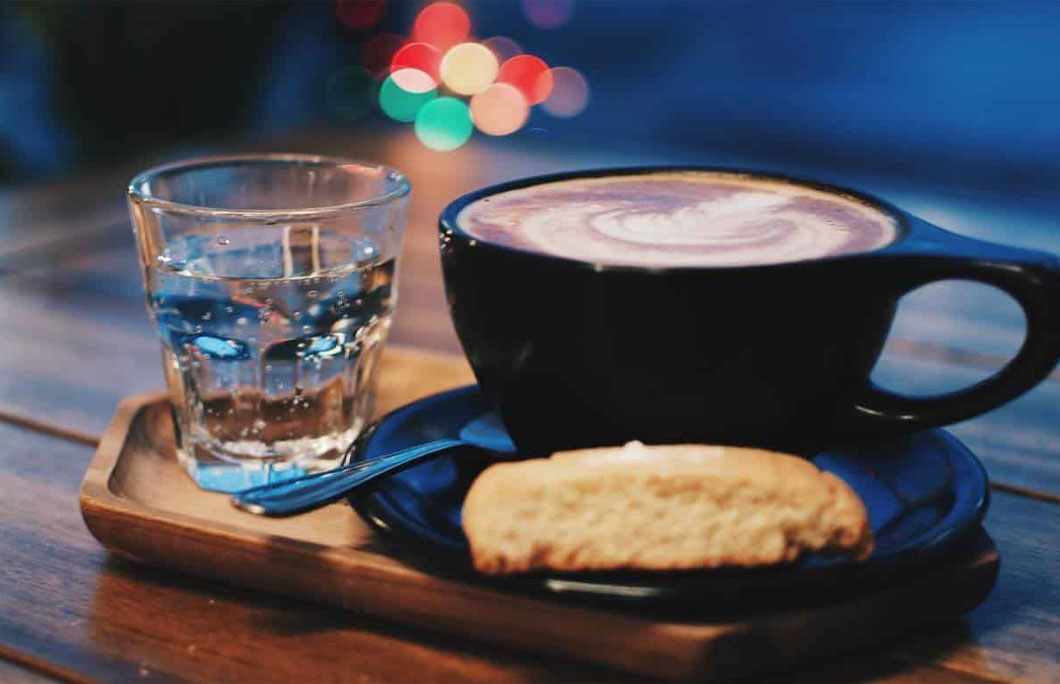 35. Rising Star Coffee Roasters – Cleveland, Ohio
Rising Star Coffee Roasters personifies true passion in the coffee industry. They don't just sell coffee, they live it. And, they also play an active role in educating coffee lovers about the industry, the growers, and their tasty, well-roasted beans. Pulling perfect shots and crafting creative drinks is only part of what makes this unique coffee shop so great. Head to any one of their five locations in Cleveland to see for yourself.
---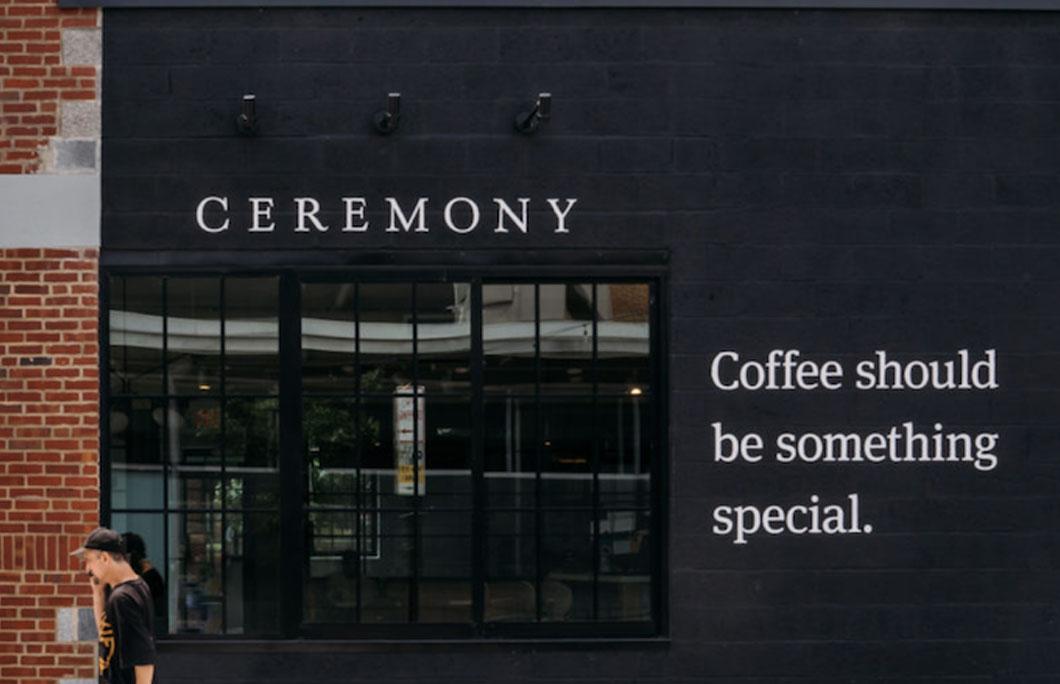 34. Ceremony Coffee Roasters – Baltimore, Maryland
When it comes to coffee in Baltimore, Ceremony Coffee Roasters is the biggest name on the block. There are now four cafes dotted around the city, as well as an additional two in Annapolis and one in Bethesda. They're committed to serving only 85+ scoring coffees, so the quality here is second-to-none. They're best-known for their smooth-bodied, rich cold brews, but for something special try the vegan Vietnamese-influenced nitro cold brew topped with sweetened coconut cream. It's joy in a cup.
---
33. Cutbow Coffee – Albuquerque, New Mexico
While most roasters use their five senses to cultivate the ephemeral perfect roast, Paul Gallegos uses a sixth sense…his heart. Cutbow Coffee is helmed by Gallegos, who has roasted over 70 million pounds of gourmet coffee over the course of a 30-year career. On top of running their roastery, tasting room, and coffee bar with a passion that is infectious, the coffee shop also donates a portion of all profits to Hermit's Peak Watershed Alliance.
---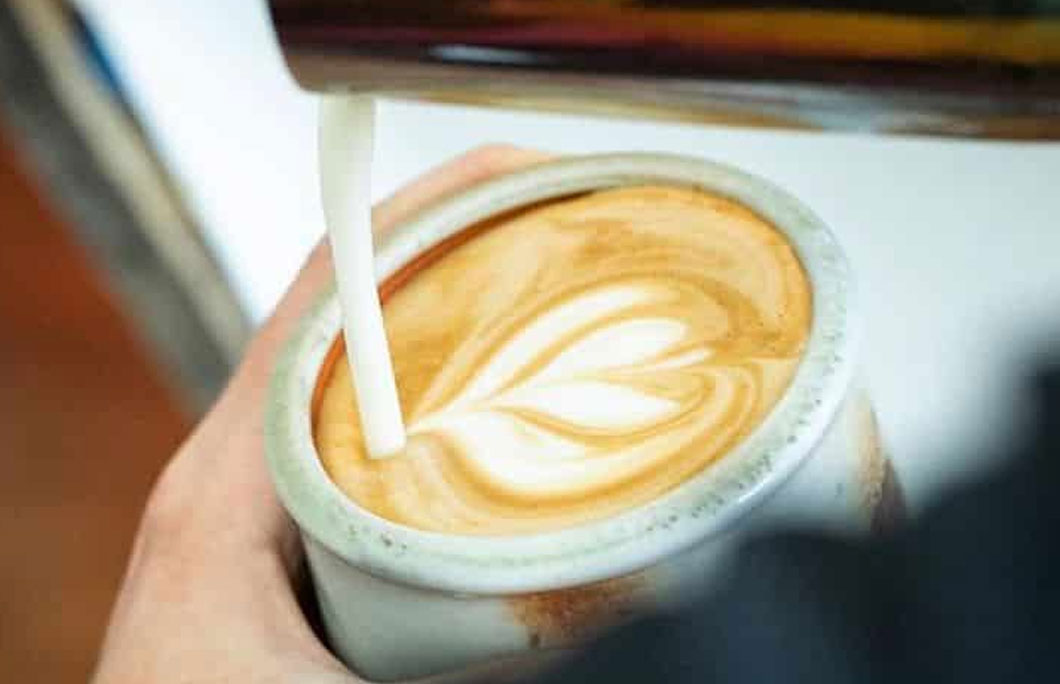 32. Little Goat Coffee Roasting Co – Newark, Delaware
Ethically sourced and roasted fresh daily in-store, the coffee here is some of the best you'll find in the entire state of Delaware. Little Goat Coffee makes sure their roaster is in full view of customers, and staff will talk you through the process while you order. They also provide beans for restaurants and cafes across the state. But, for the very best cup, you'll want to head straight to the source.
---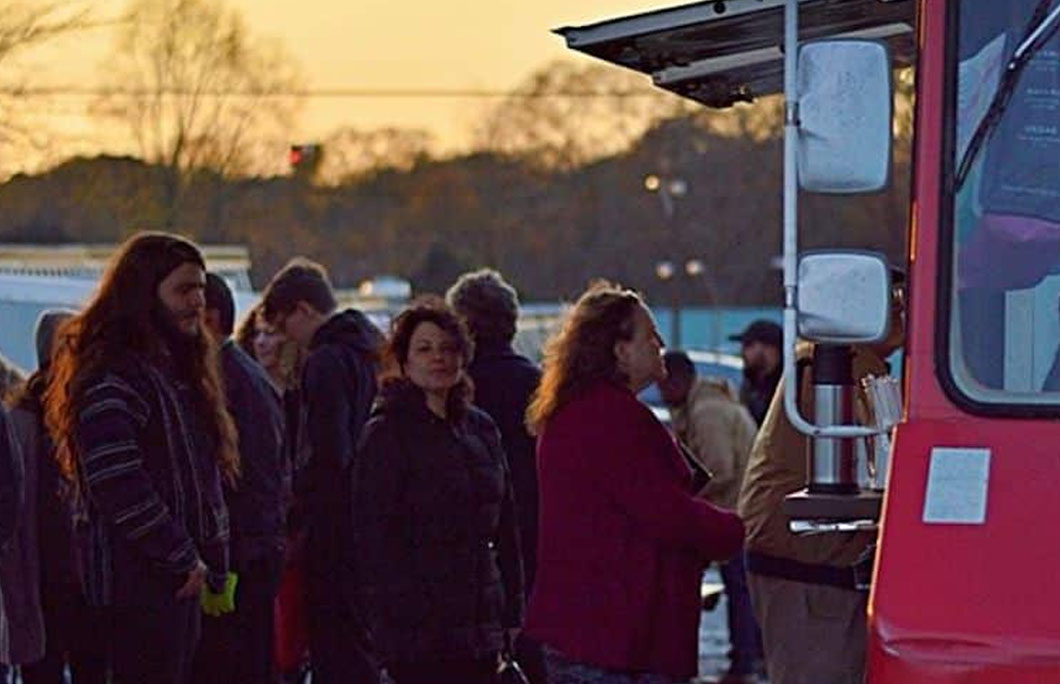 31. Refuge Coffee Co. – Clarkston, Georgia
It's easy to see why Refuge Coffee is consistently one of the best coffee shops in the United States, year after year. In the town where the UN resettles a few thousand refugees every year, it's uplifting to know that places like Refuge Coffee exist. They make giving back fun and cool. Their funky red coffee trucks serve amazing coffee and speciality drinks all over Atlanta, as well as offering mentorship and job training for refugees.
---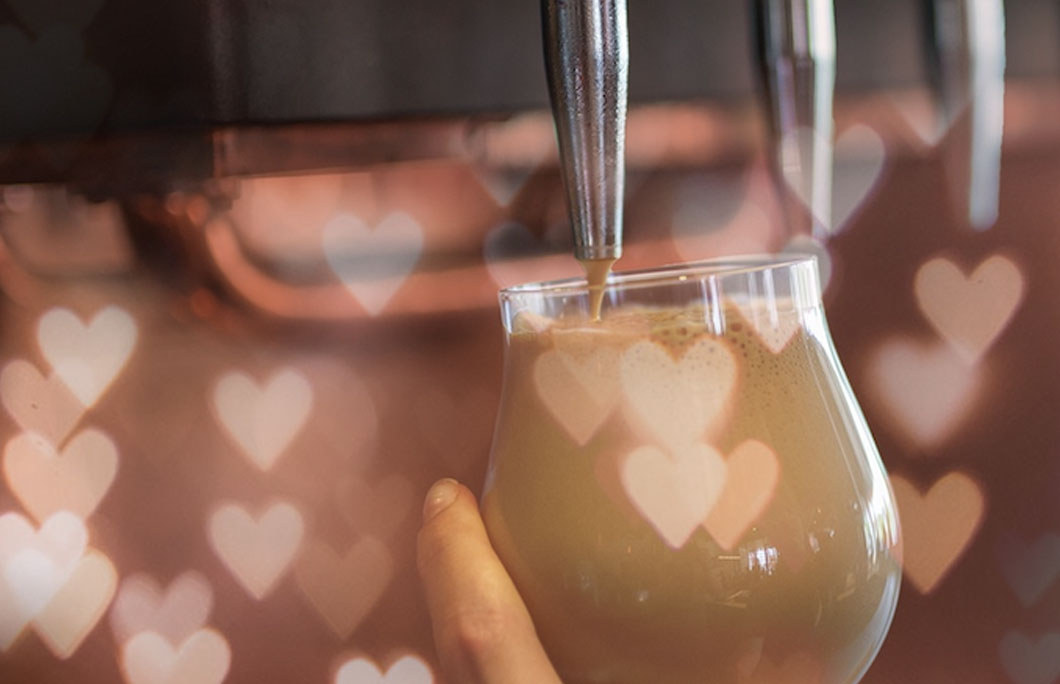 30. Cold Brew Bar and Dairies Coffeehouse – Atlanta, Georgia
Those with a fondness for cold brew coffee will love this dedicated coffeehouse. There are 14 taps of cold brew, ranging from nitro oat milk to the 'Captain on Tap', made with cereal milk. Beyond the cold brews, there's a staggering variety of drinks on too, including espresso-based drinks, drip-coffee, loose leaf teas and latte teas. Come hungry, the food is heavenly too.
---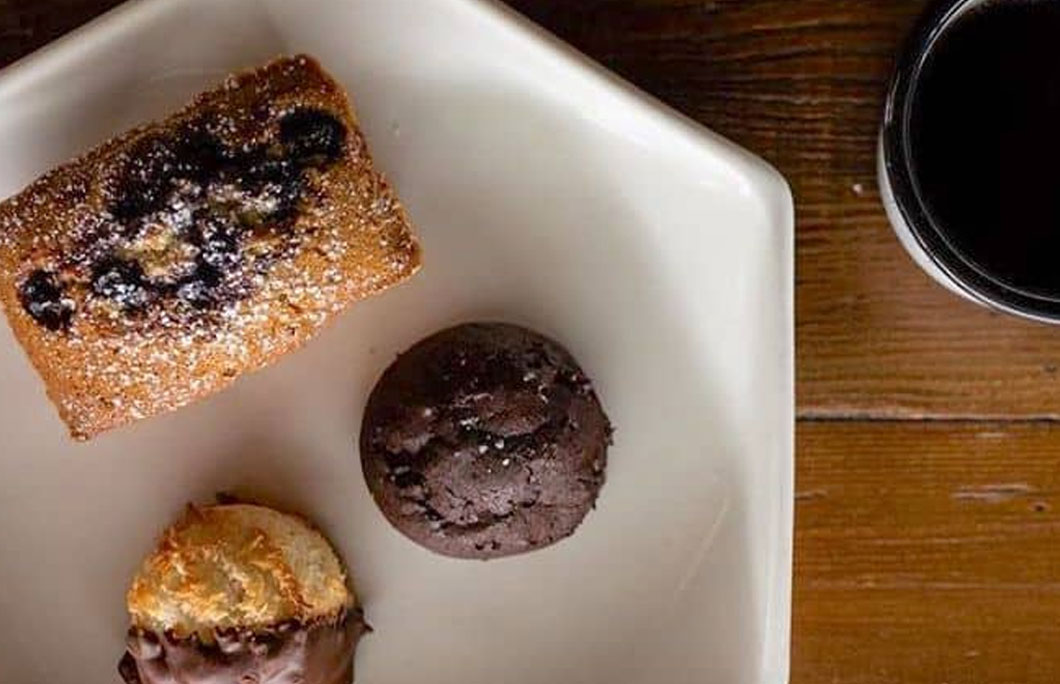 29. Blackdog Coffee House – Lenexa, Kansas
The aroma of freshly-roasted Messenger Coffee fills the air at Blackdog Coffee House, a cafe brimming with artists, students, professionals, and coffee enthusiasts. Pair anything on the menu with their variety of Ibis' speciality pastries and loaves of bread. Then, settle in for a flavourful fusion of some world-class coffee that's brought to life by the accompanying notes of the pastry.
---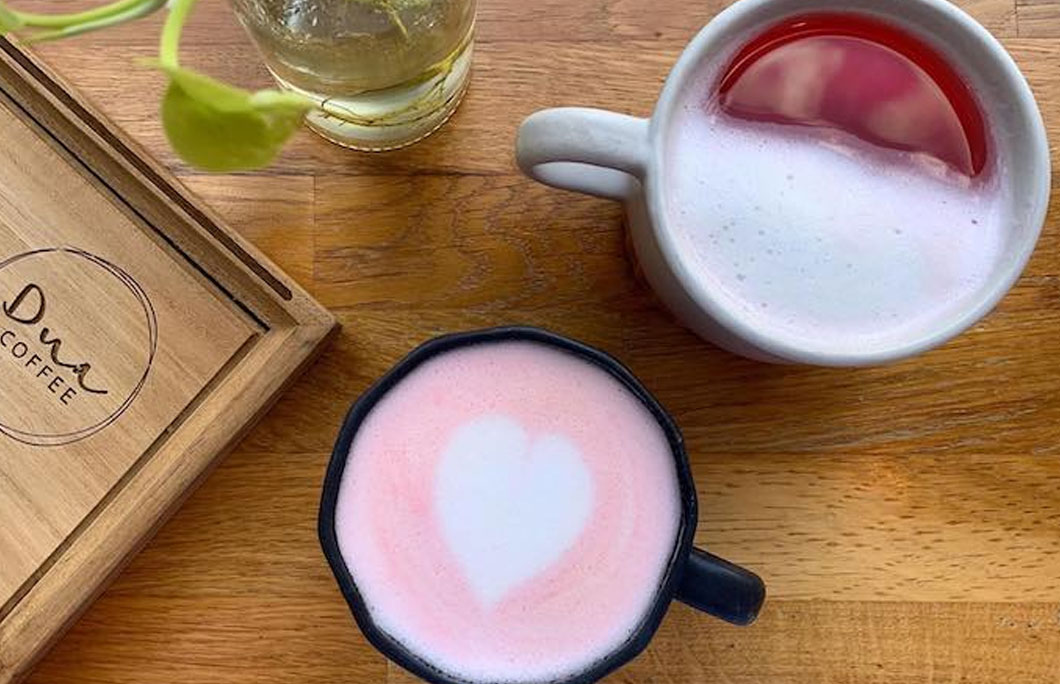 28. Dua Washington – Washington DC
This is the first international outpost of the renowned Jakarta-based business. Just a few blocks from the White House, Dua specializes in single-origin beans from different islands across Indonesia. Local businesses Nagadi Coddee and Vigilante Coffee Company roast the beans, which talented baristas whip up creative coffee concoctions like the 'Brown Latte', made with raw, organic palm sugar from Java, served hot or cold.
---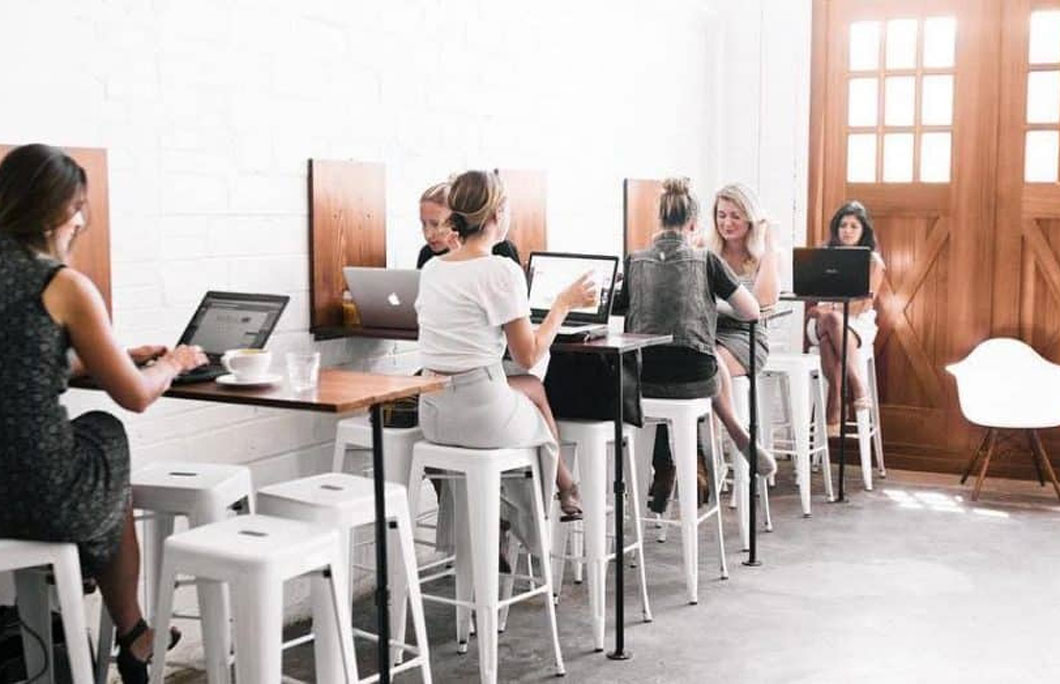 27. Horizon Line Coffee – Des Moines, Iowa
Horizon Line Coffee has earned top billing a few years running, and it's not hard to see why. Travellers love heading to this sun-drenched cafe for ethically-sourced coffee and relaxing vibes. They also serve non-alco coffee cocktails and coffee tasting flights. Enjoy a double shot of espresso, cold brew, and a pour-over all in one sitting.
---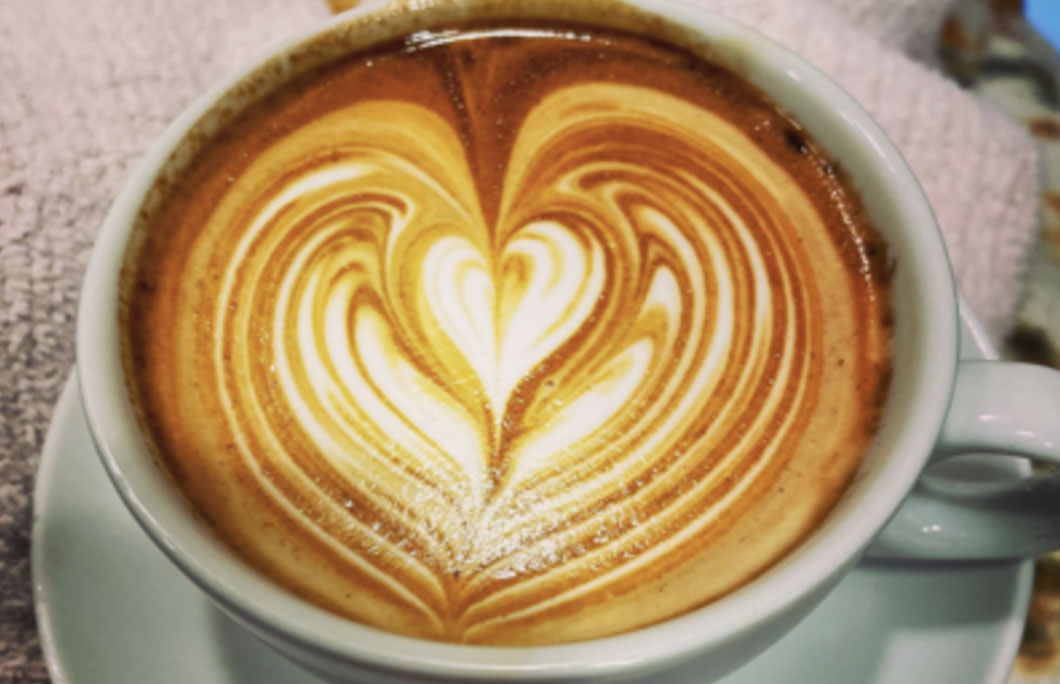 26. Espresso Vivace – Seattle, Washington
When it comes to coffee in Seattle, Starbucks gets all the credit, but Espresso Vivace has done a lot of the legwork too. Opened in 1988, this coffee shop has been churning out some of North America's best cappuccinos for over three decades. They even played a part in popularizing latte art. Order a selection of pastries while you're at it too, they're all made locally.
---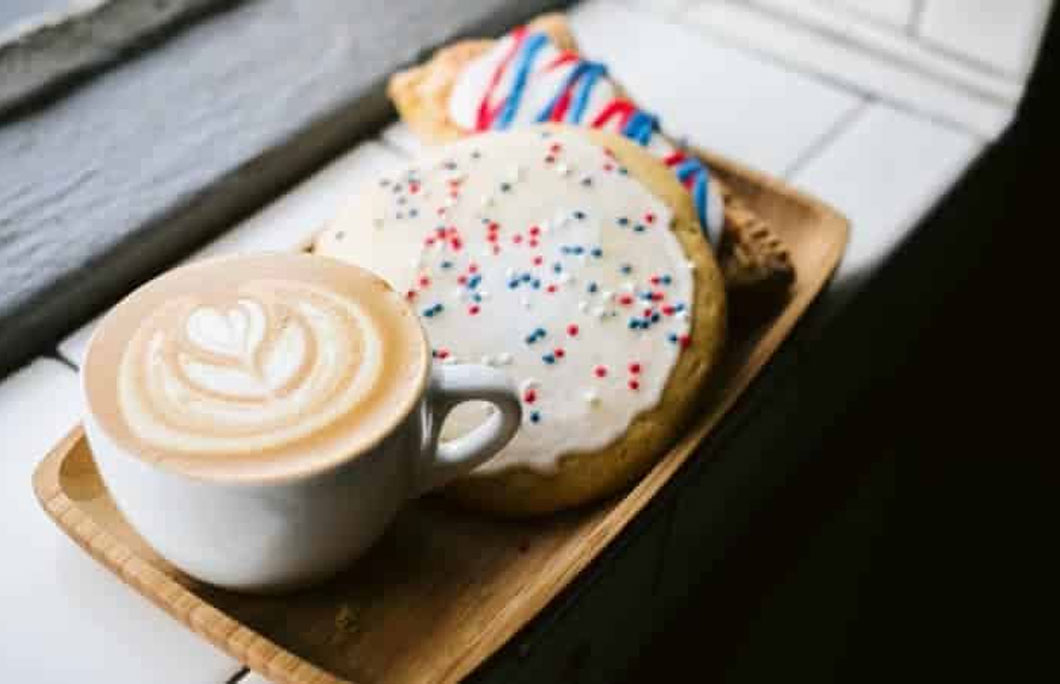 25. Quills Coffee – Louisville, Kentucky
This award-winning third-wave coffee shop in Kentucky has some seriously good coffee vibes going on. With several locations to visit and enjoy, these guys know the suss. On top of serving quality espresso and pour-overs, you can also sip on a delicious White Russian Coffee Mocktail. They also do incredible waffles, amongst many other sweet treats. In short, everything here is full of flavour and worth a try.
---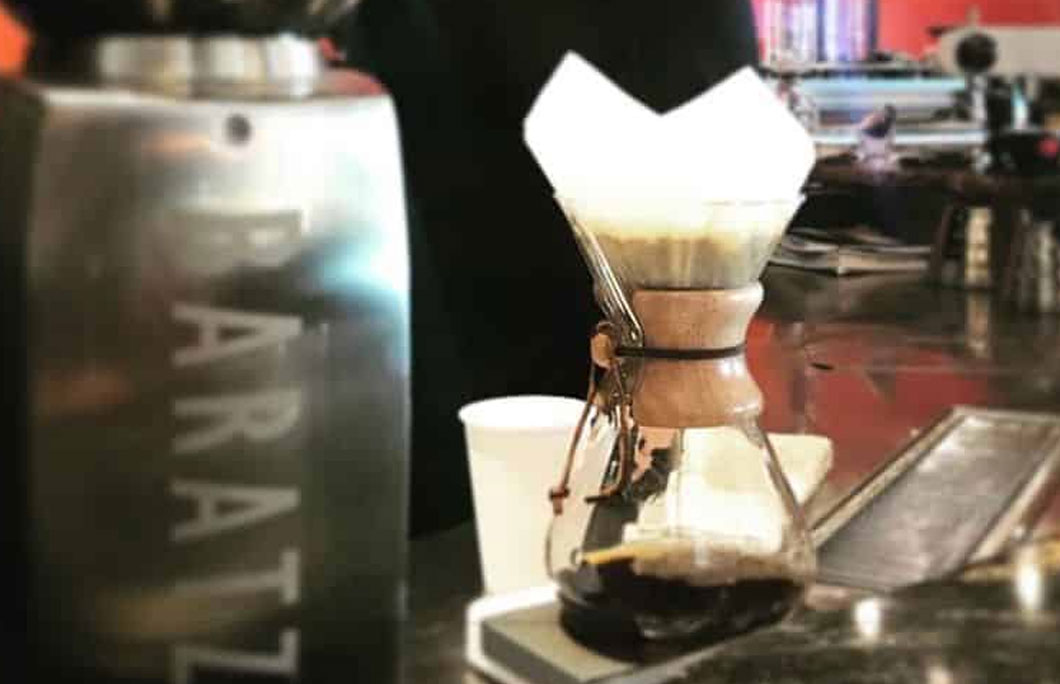 24. SteamDot Coffee & Espresso Lab – Anchorage, Alaska
Pull up a seat at Anchorage's first and only "pour-over bar." SteamDot coffee still serves, without a doubt, the best espresso you'll get in Alaska. They specialise in single-cup, artisan coffee that goes back to the basics. It's freshly roasted and absolutely delicious. Don't be alarmed by all the fancy glass Chemex methods, as staff will helpfully guide you towards the perfect cup.
---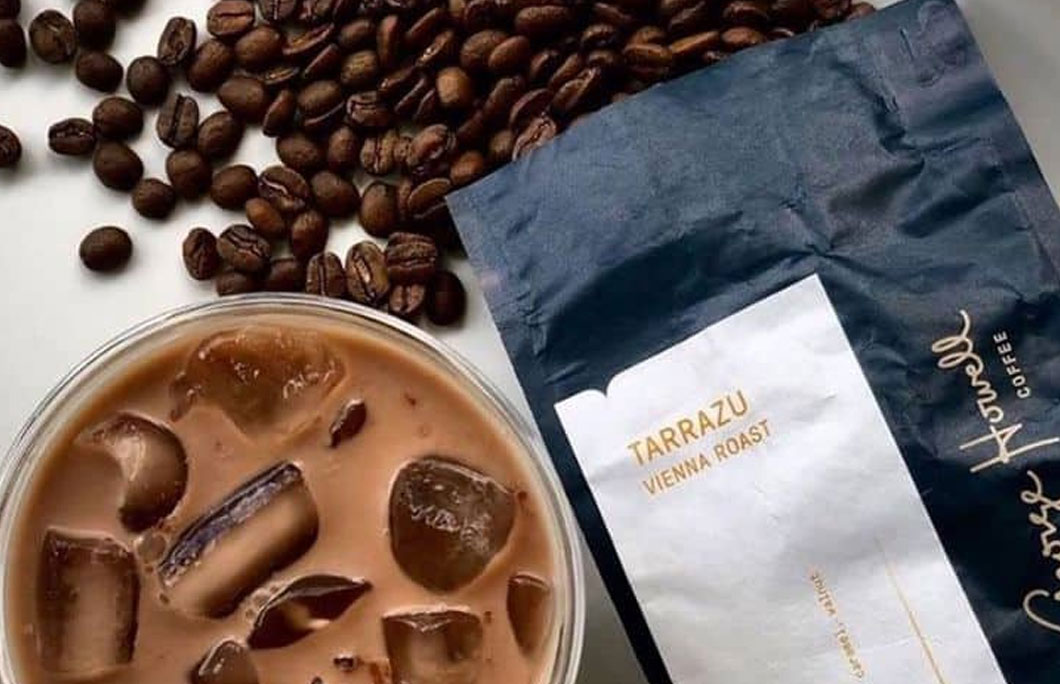 23. George Howell Coffee – Boston, Massachusetts
Artisanal, small-batch coffees are the speciality at George Howell Coffee. Owner George and his daughter Jenny work directly with coffee farms that share their interest in social responsibility and environmental sustainability. That means that the beans are as ethical as they are tasty. They're passionate about educating customers too and highlight terroir through weekly rotating selections of espresso, drip coffee, Modbar single-cup pour-overs, and coffee flights. They've got a few locations all over Boston, but the location inside of the Godfrey Hotel is particularly charming.
---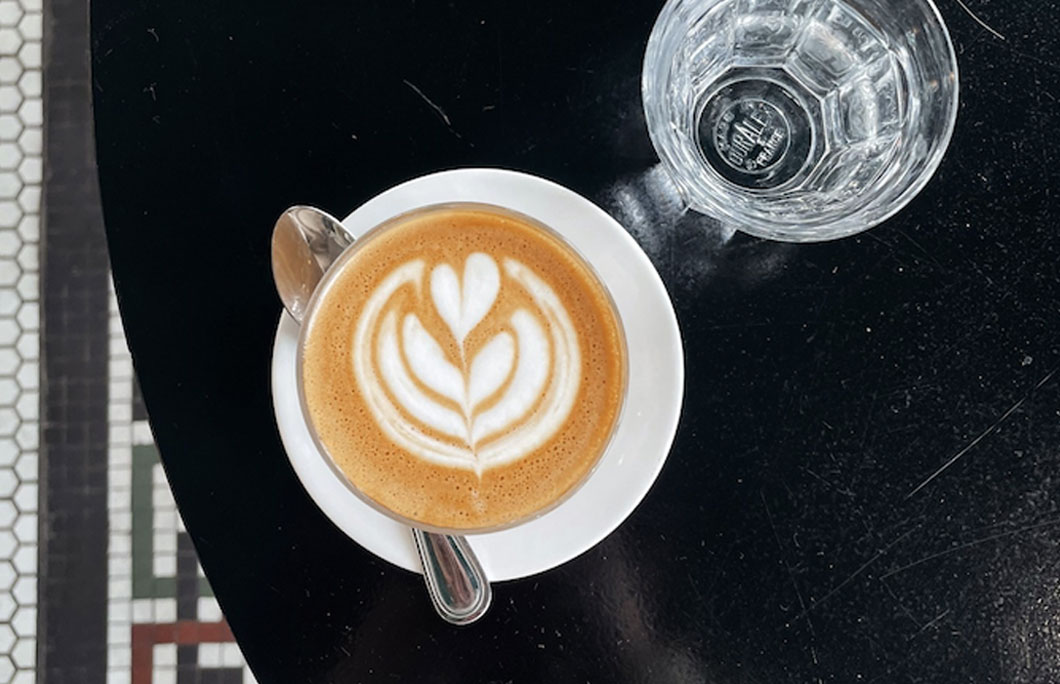 22. Leslie Coffee Co. – Wichita, Kansas
This speciality coffee shop serves up impressive coffee, espresso-based beverages and teas in Historic Delano. Opened in 2018, Leslie Coffee Co. only serves coffee roasted by locally-based businesses too, like Onyx Coffee Lab, Messenger Coffee and Equator Coffee & Teas. The food is as guilt-free as the brews, sourced from local producers such as Crust & Crumb and Phil's Farm. They run community-focussed classes here too.
---
21. Blue Sail Coffee – Conway, Arkansas
Blue Sail Coffee founder, Kyle Tabor, created this store with the idea that "coffee connects the community." It certainly rings true here, as cosy leather sofas overflow with locals while chatting to the friendly baristas. Their coffee is ethically sourced from around the world, from places such as Congo, Burundi, Colombia and Brazil. Word to the wise: their cold brew is strong but in the best possible way.
---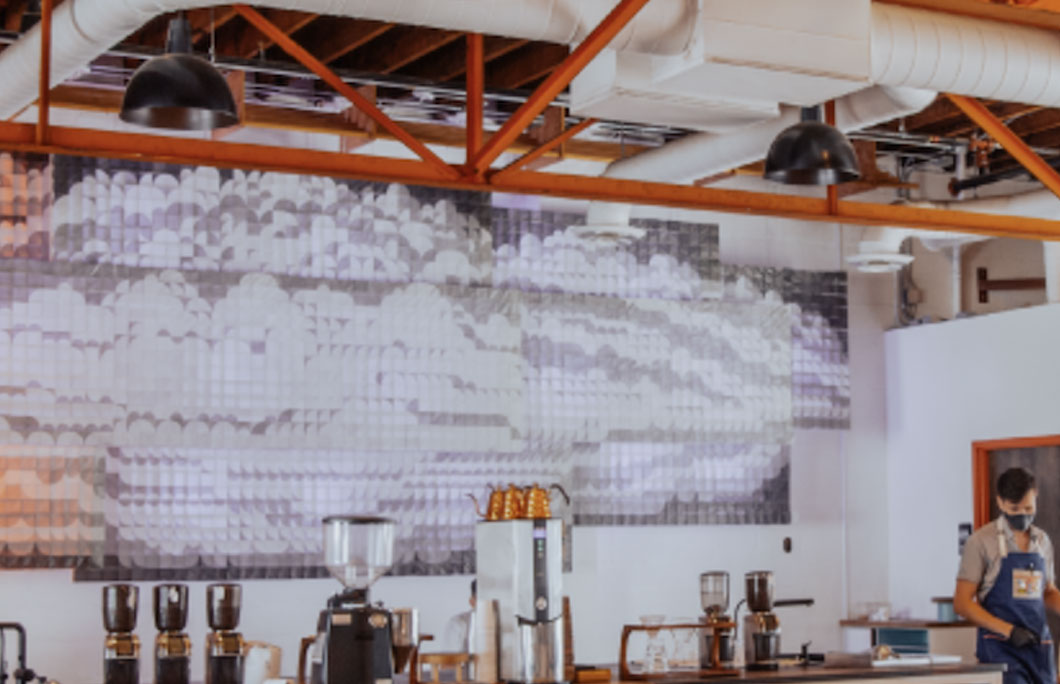 20. Barista Parlor – Nashville, Tennessee
With outposts in East Nashville, the Gulch and Germantown, Barista Parlor is undeniably one of Nashville's favourite places to grab a coffee. Interiors are stylish, but simple, giving centre stage to that steaming cup of coffee. Baristas take their coffee craft seriously here, using ethically sourced roasts. As well as drip coffee, espressos and tea, there's a range of speciality drinks to choose from too.
---
19. Harless + Hugh Coffee – Bay City, Michigan
We know that you're not supposed to judge a book by its cover but, let's face it, good looks do help. Harless + Hugh Coffee isn't just excellent fodder for your Insta feed, it also boasts the best coffee in the state. Hand-poured coffee and speciality drinks all use locally-roasted and world-class beans as their base.
---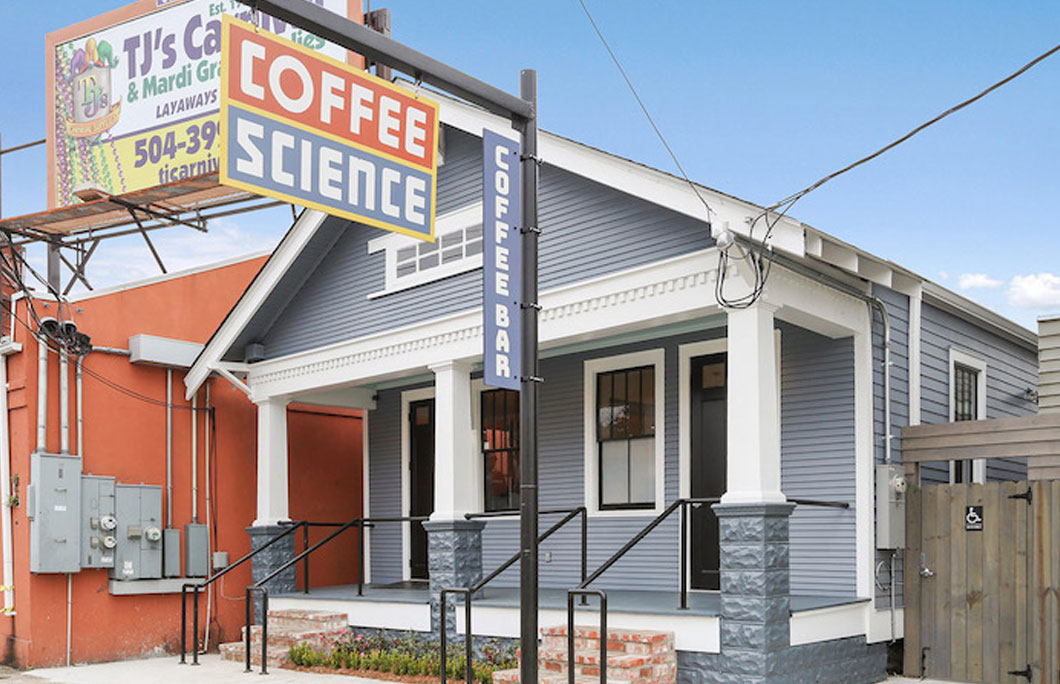 18. Coffee Science – New Orleans, Louisiana
Founded by coffee veteran Tom Oliver, Coffee Science is the city's only zero-emissions roaster. That's not the only reason to visit though. The coffee here is world-class, with a wide range of espresso, ice coffees and 'aquaneuticals' to choose from too. The food is excellent here, mostly dishes you can scoop up with one hand while holding your coffee in the other. If you're not in a rush, plan to stick around in the bright and airy cafe too.
---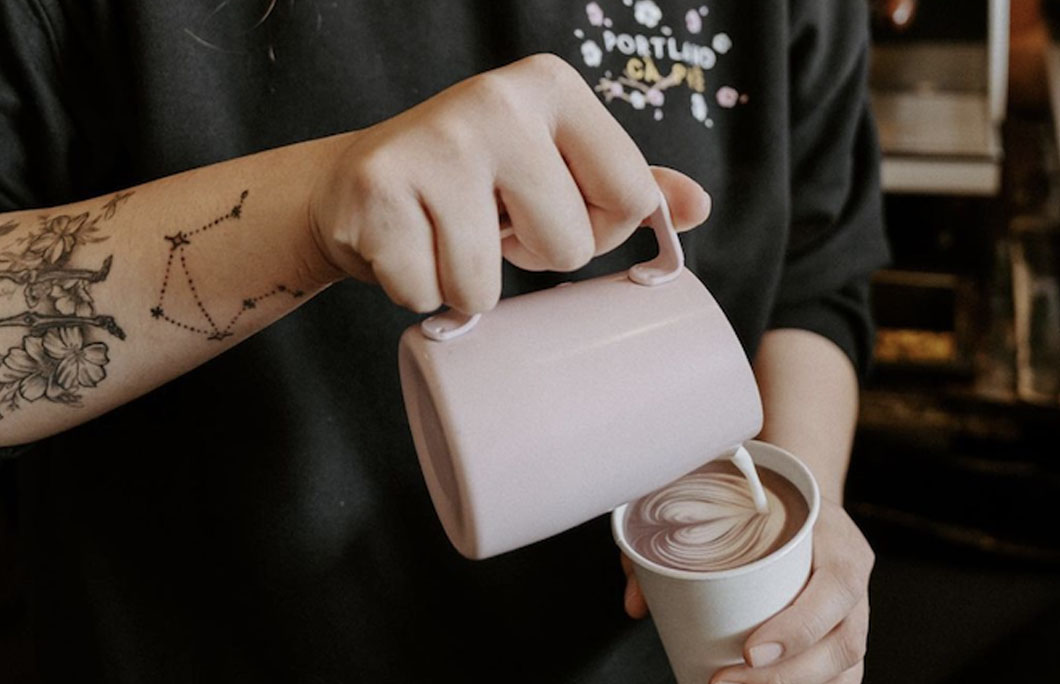 17. Portland Cà Phê – Portland, Oregon
Opened in Spring 2021, Portland Cà Phê has quickly gained a reputation for its award-winning coffee, and in a city as famous for its brews as Portland that's saying a lot. The 1,000-square-foot coffee shop specializes in single-origin coffee from Vietnam's Central Highlands using Robusta beans, which have about twice as much caffeine as traditional Arabica beans. All the usual suspects are on the menu but for a truly unrivalled coffee experience, try the ube latte, best enjoyed alongside a tasty bánh mì.
---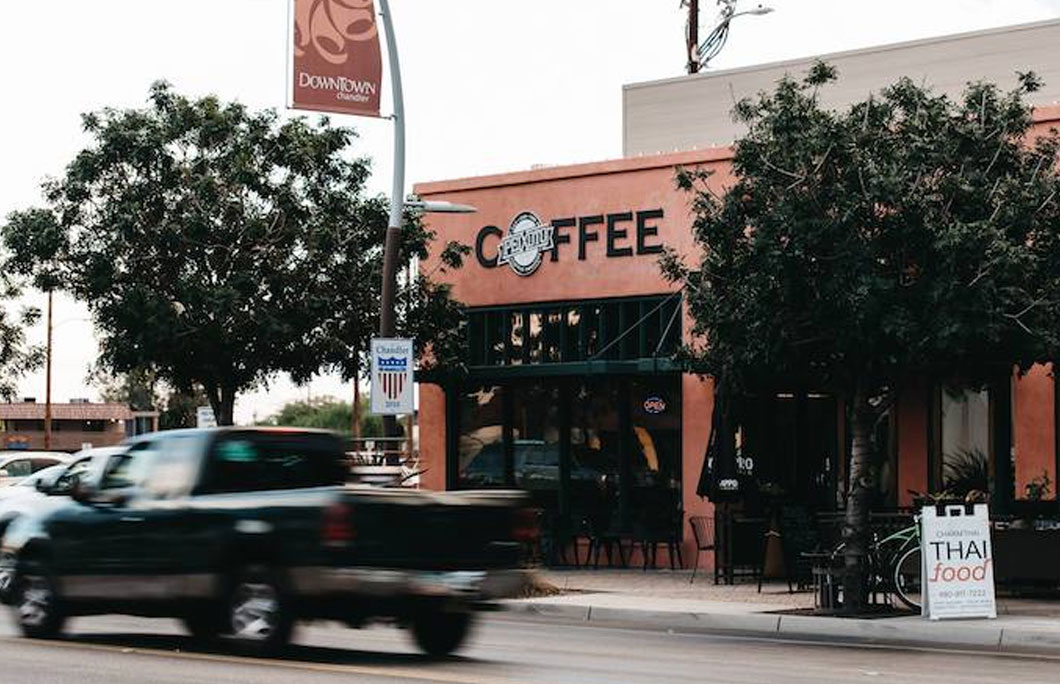 16. Peixoto Coffee – Phoenix, Arizona
Peixoto Coffee is right at the forefront of Phoneix's rising coffee culture. Now five years old, it's transformed from a small-scale family operation to the most popular coffee bar in the country's fifth-most populous city. Most of the coffee is sourced from a family-owned farm in Brazil, including the batch-brew and espresso offerings. There's an eye-popping menu, ranging from vanilla bean lattes to espresso tonics made with guava and passionfruit. Make sure you order a pasty while you're at it too.
---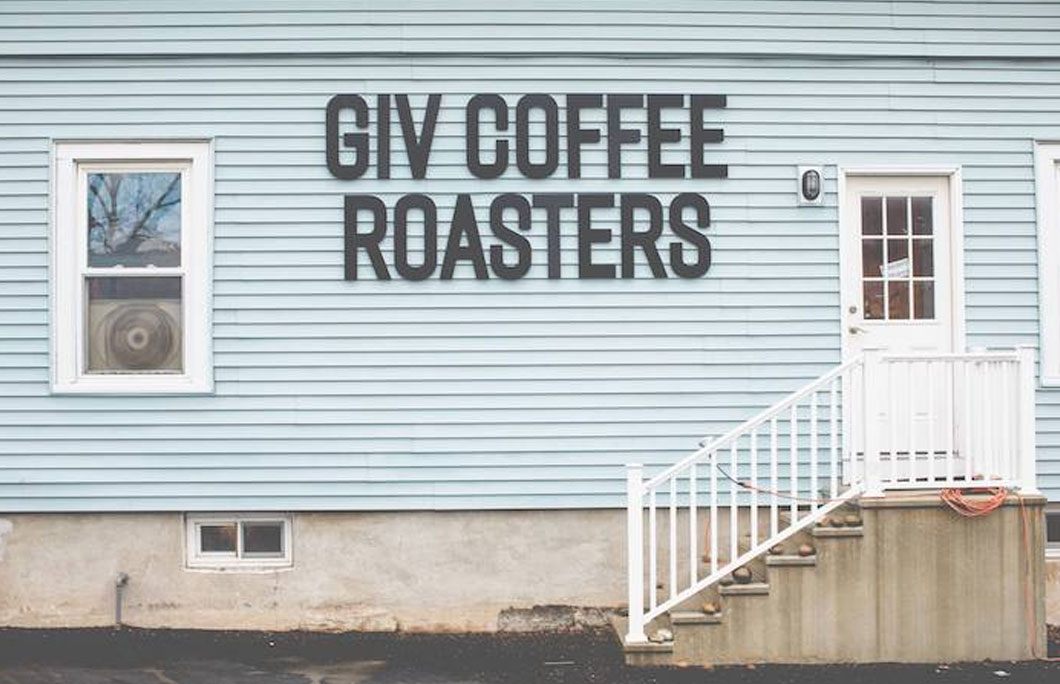 15. Giv Coffee – Canton, Connecticut
Most people (unfairly) travel through Connecticut en-route to the bright lights of New York, but Giv Coffee is an excellent reason to stick around. The folks here use coffee to give back to the community, donating a large percentage of proceeds to charities and organizations that help those in need. Inside, the cosy and welcoming cafe is all reclaimed wood and laid-back beats. The state-of-the-art La Marzocco espresso machine churches out exceptional cups of brewed coffee and all roasting, packaging, brewing and sipping takes place on the premises too.
---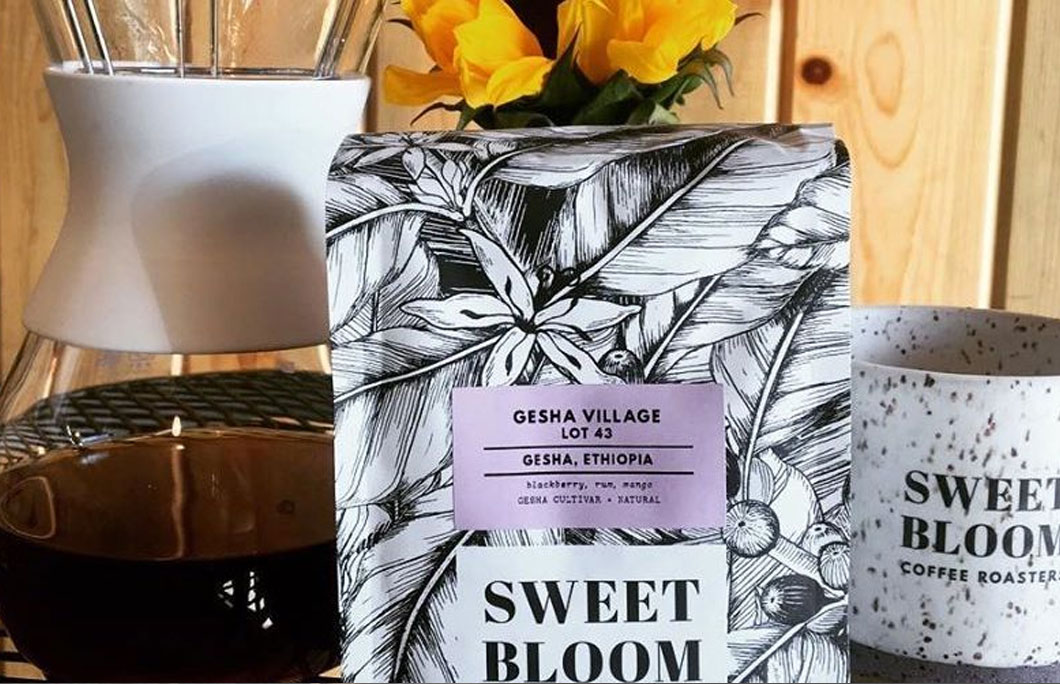 14. Sweet Bloom Coffee Roasters – Lakewood, Colorado
It's hard to beat the consistent quality that owner Andy Spranger brings to the table at Sweet Bloom. He's a two-time US Brewers Cup Champion and was a runner-up in the World Brewers Cup Championship. So, it goes without saying that the coffee here is on another level. Welcoming vibes personify this cafe, where you can also order coffee in beautifully-designed bags inspired by the unique Colorado culture.
---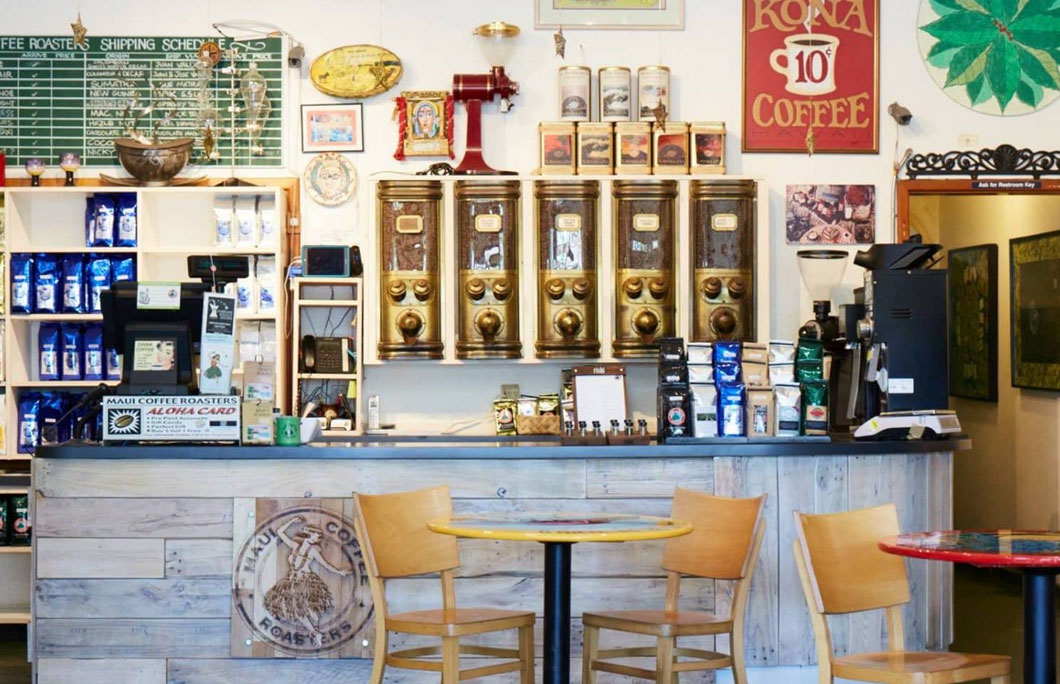 13. Maui Coffee Roasters – Maui, Hawaii
Maui Coffee Roasters has been a staple on the island since 1982. Eclectic artwork entices guests into a social, inviting space where you'll find people socialising and enjoying quality cups of coffee. However, this is one of the best coffee shops on Maui for travellers as they serve breakfast, lunch, pastries and rotating, delicious specials, making it a great spot to fuel up in the morning before heading out to explore.
---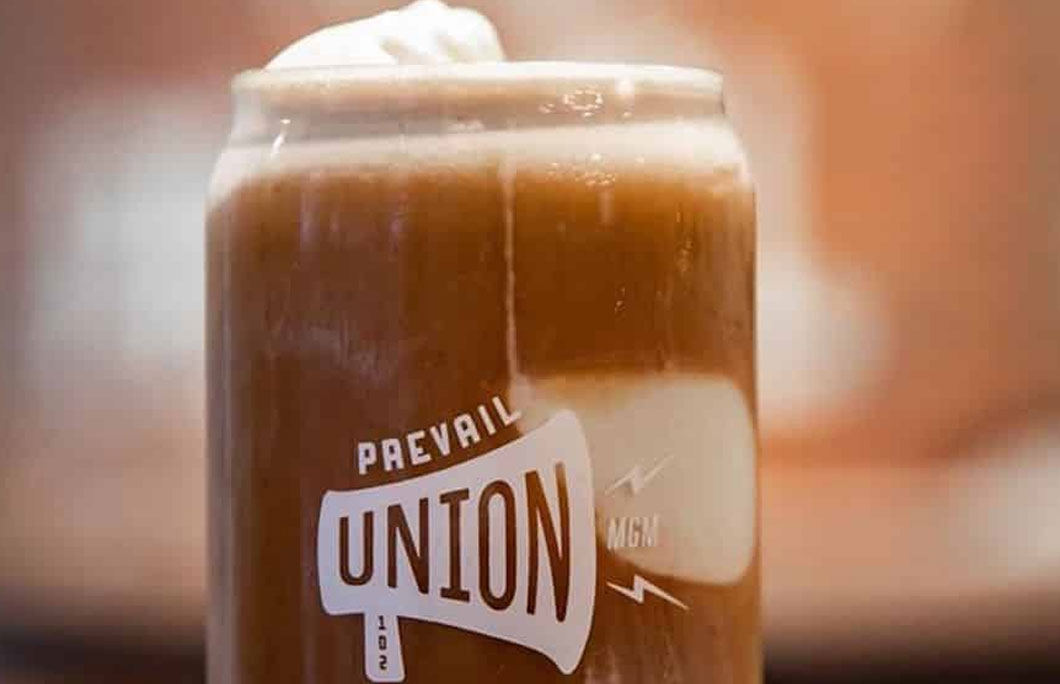 12. Prevail Union – Montgomery, Alabama
One of Prevail Union's strongest points is that they truly seem to care about those they do business with. They work with farmers all around the world to cultivate strong relationships. Then, they bring it all back home to Montgomery to deliver freshly roasted coffee and unique drinks to locals. Sustainably-sourced coffee has never tasted so good.
---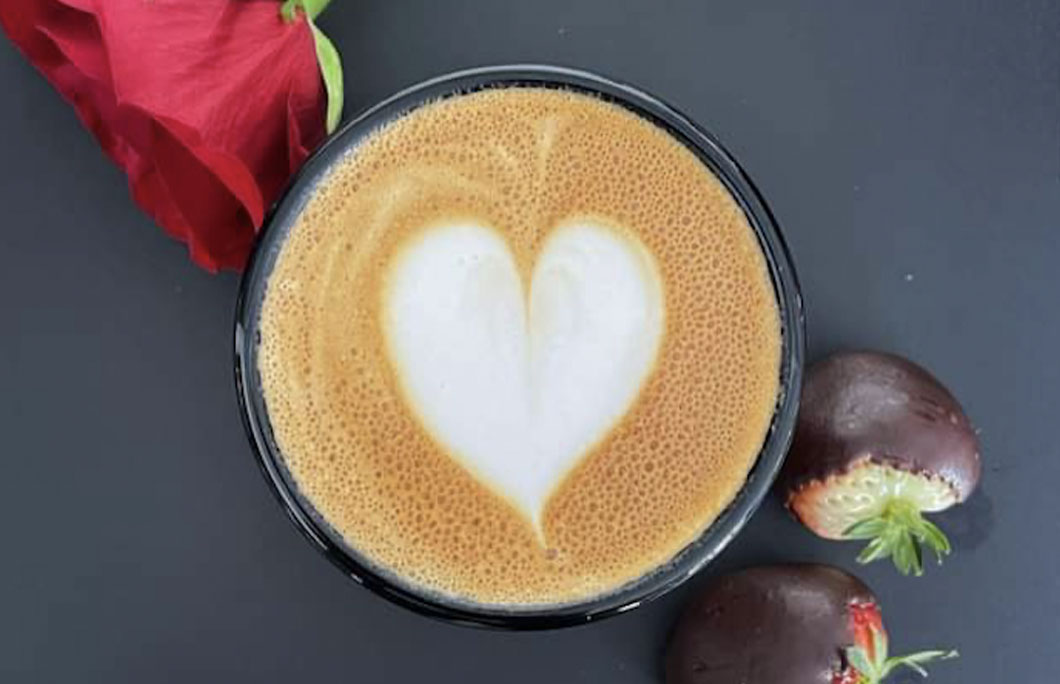 11. Amberson Coffee & Grocer – Indianapolis, Indiana
We have Hugo Cano to thank for transforming the 1930s Fletcher Place gas station into a world-class coffee shop. It's all about the interactive bean-to-bar espresso experience here, with thoughtful (and sustainable) touches too, like spice jar coffee cups. The menu is seriously creative too. If you're from out of town, you can pick up minority-owned bean brands like North Carolina's Black & White Coffee Roasters here too. You can even book yourself into an 'Intro to Latte Art' class too. Don't leave without trying the date-vanilla latte made with homemade rice-macadamia milk.
---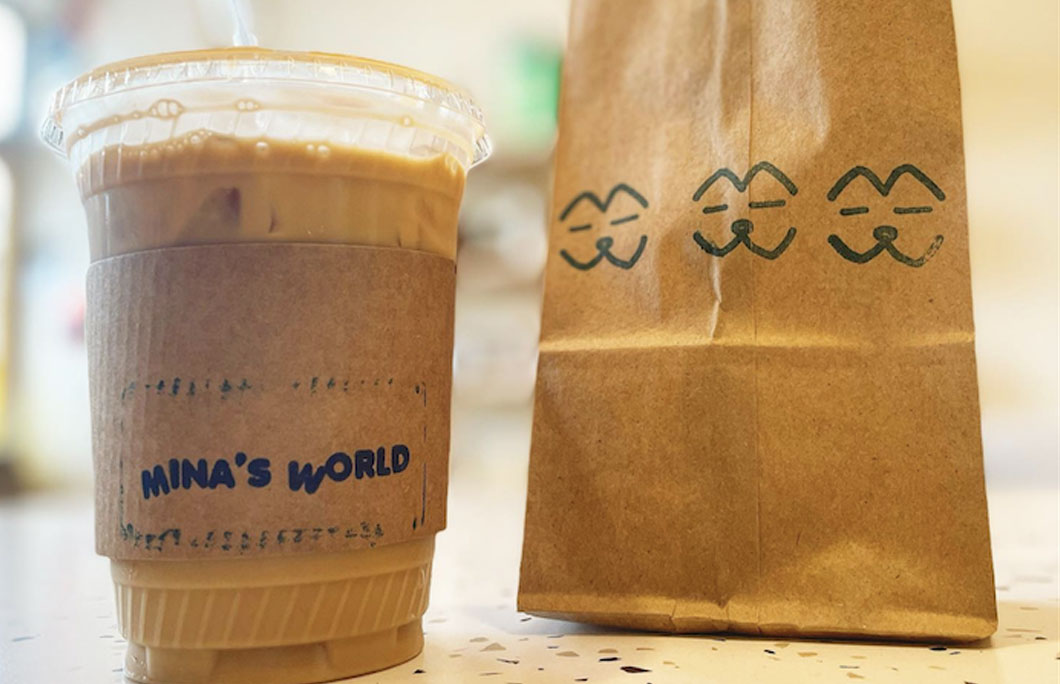 10. Mina's World – Philadelphia, Pennsylvania
Mina's World is relatively new on the scene, opened in 2020, but it already boasts some of the best coffee in town. It's also Philadelphia's first-ever QTPOC-owned and operated coffee shop. Coffee beans and chai are locally sourced from Lancaster-based Passenger Coffee too. Highlights include the 'Pink Drink' (house-made chai latte or espresso late infused with rose syrup) and the ever-popular cardamon hot chocolate. It's vegan-friendly too, with a wide variety of vegan baked goods available and gluten-free doughnuts from OkieDokie.
---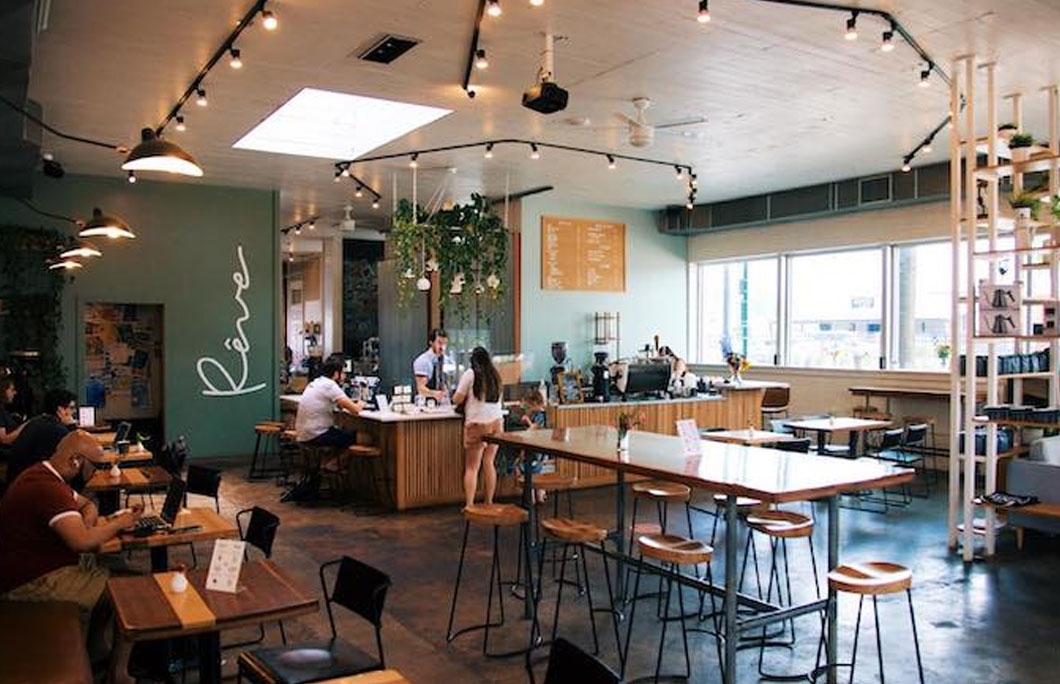 9. Rêve Coffee Roasters – Lafayette, Louisiana
When it comes to the best coffee shops in the United States, Louisiana is stuffed full of them. But, for the best brews, you'll want to head to Rêve Coffee Roasters. Each bean passes through the micro-roaster in Acadiana, adding to its unique story and flavour. Settle in with a fresh cup of whatever you like and pair it with their unique, colourful cereal and milk scone. It's better than any beignet you'll find in the state, we promise.
---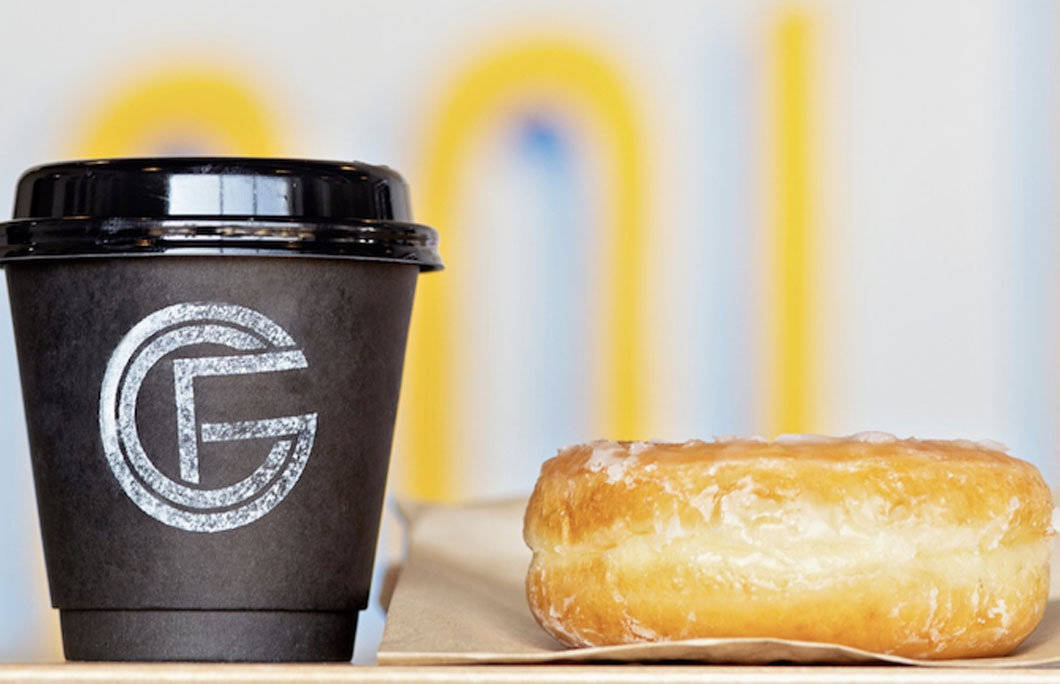 8. Golden Fog Coffee – Las Vegas, Nevada
Golden Fog Coffee only opened its doors just before the pandemic hit, but despite many Covid-19 related obstacles, it's become a beloved local institution. The cafe exclusively serves Dark Moon Coffee using a Sanremo Cafe Racer, but there are also 20 loose leaf tea options and a range of Italian sodas to choose from too. It's a fully vegetarian cafe, serving up a range of plant-based bagels, sandwiches and pastries. Locals rave about their vegan donuts too. Inside, there's a monthly rotating art gallery wall and show profiling local artists.
---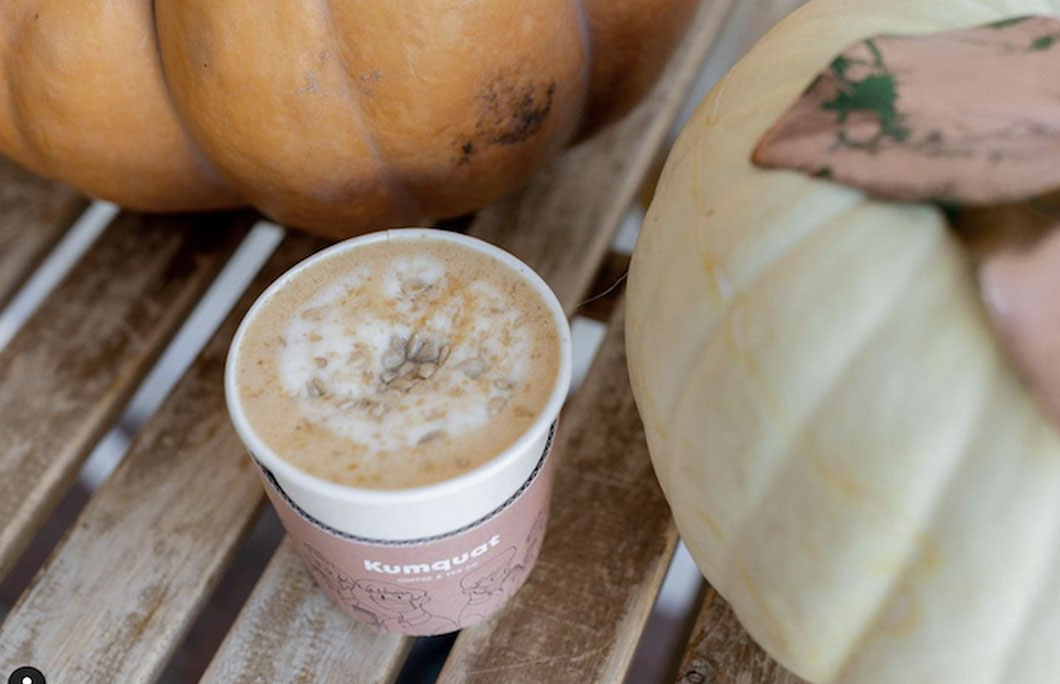 7. Kumquat Coffee – Los Angeles, California
This multi-roaster cafe boasts some of the best beans roasted in the United States and across the world, with a particular focus on those from Korea. Located in Highland Park, this small, sleek white coffee is a popular pit-stop for all day, every day. Syrups come from farms across the United States and service is sparkling too. Try the Cloudy with a Chance of Peanuts, which features espresso, milk and peanut foam. Heaven.
---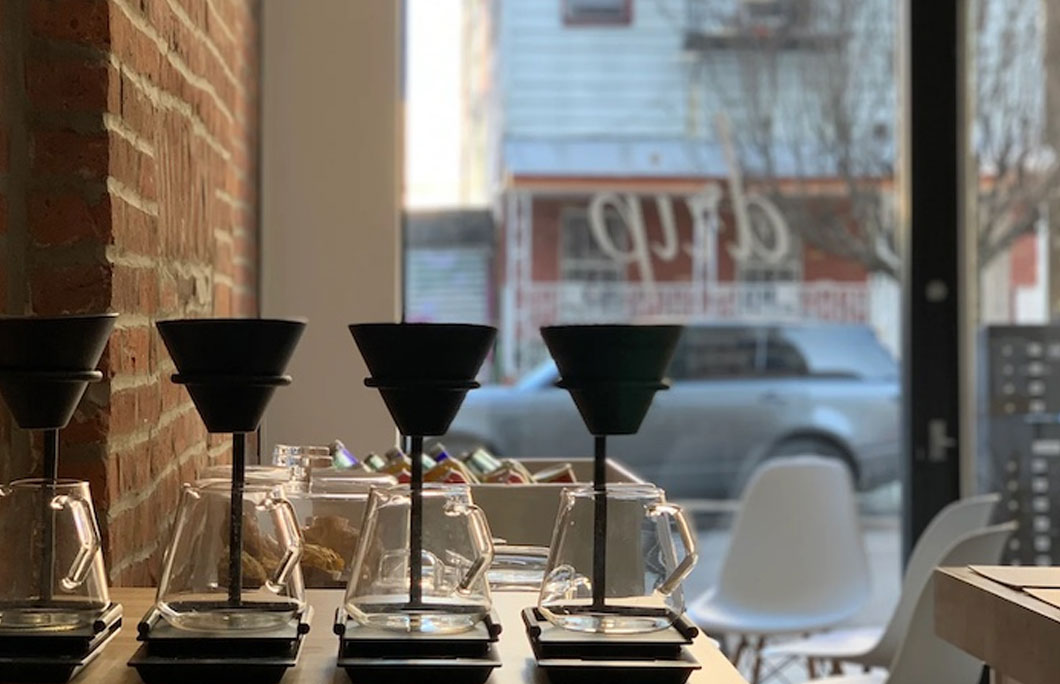 6. Drip Coffee – Brooklyn, New York
Drip Coffee has a good mantra– slow down and have a coffee– and we're never going to argue with that, particularly when the coffee is as good as is it here. The fine folks at Drip are dedicated to creating a coffee experience that can be enjoyed, slowly. There's an extensive menu, with all of the espresso classics, but the real speciality here is the pour-over, made one cup at a time for maximum flavour and aromas.
---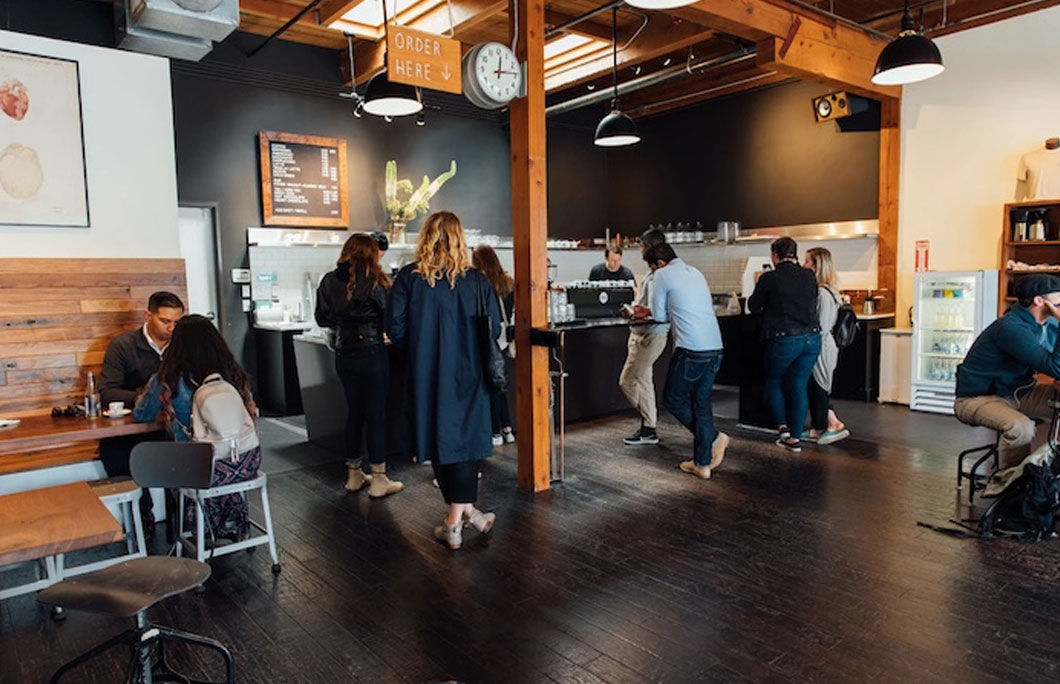 5. Heart Coffee Roasters – Portland, Oregon
Another entry for Portland, but that's to be expected given the city's reputation as a pilgrimage site for speciality coffee. Founded by Finland-native Wille YLi-Luoma in 2009, there are now three locations across the city, each tastefully decorated Scandi-cool style. The beans are roasted to lighter-than-average perfection and they've gained a cult following for their high-quality espresso drinks.
---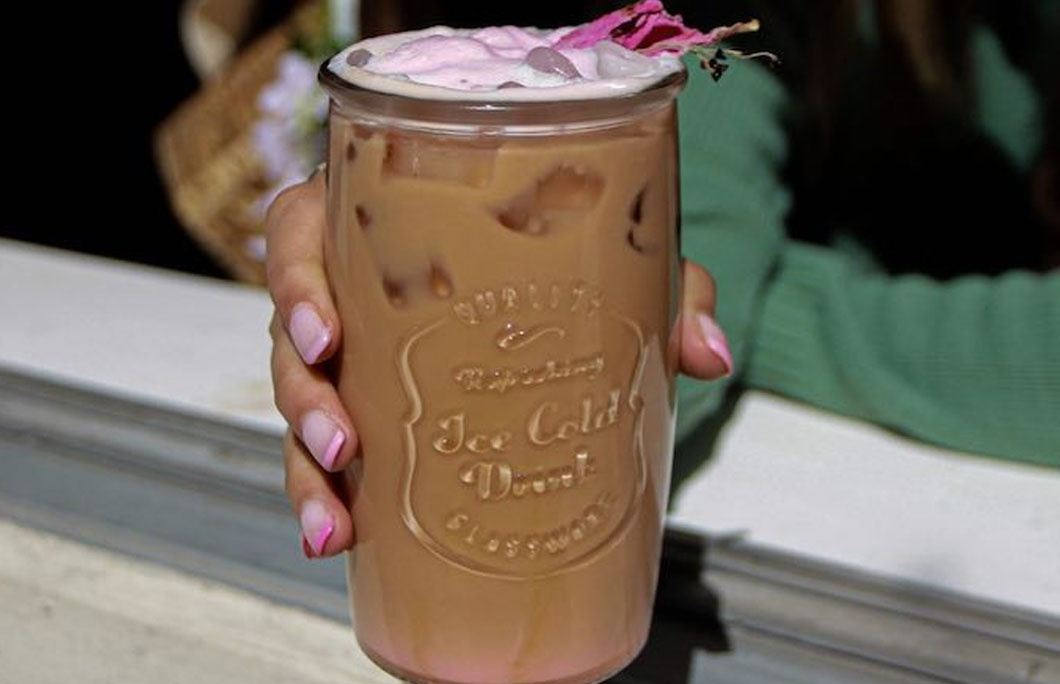 4. The Berni Bean – Dallas, Texas
For a slice of Costa Rica without the air mileage, hotfoot to Berni Bean in Downtown Dallas. It opened less than two years ago but it's been 150 years in the making, rooted in generations-old coffeemaking culture. The brainchild of brother-and-sister team Giuliana and Stefano Bernini, they source directly from the family farm in Costa Rica, as well as other small farmers. It's one of the best-looking coffee shops around too, a bright and airy space brimming with painted and real foliage.
---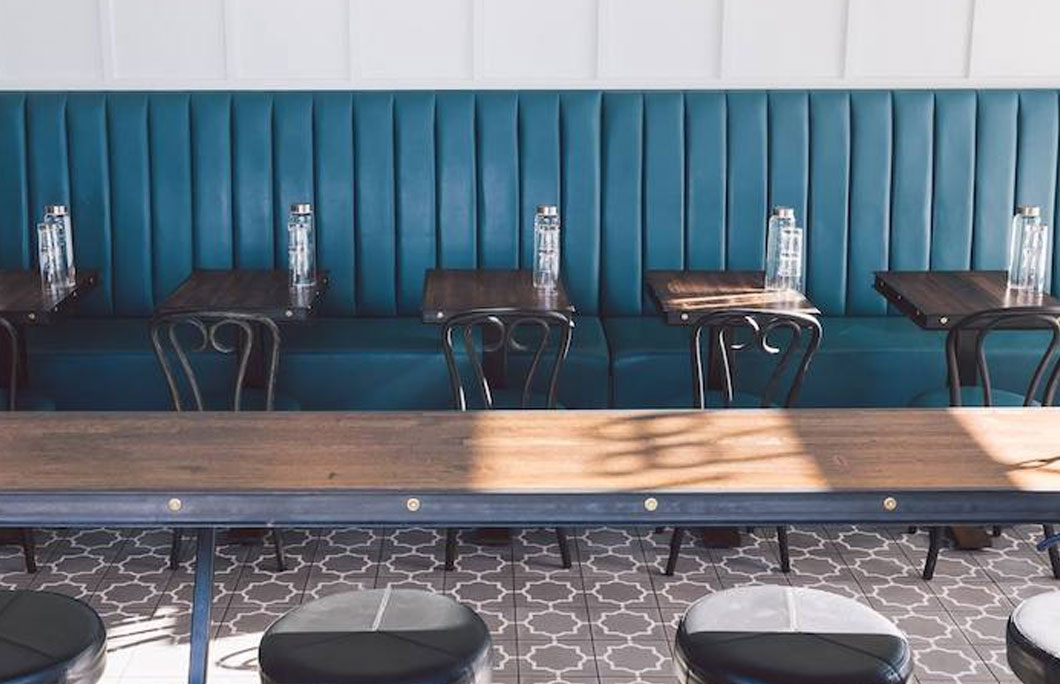 3. Blue Sparrow Coffee – Denver, Colorado
This sleek, suave coffee shop is a hit with coffee aficionados across the country. There are 15 or so staple coffee options, plus a roaster program that rotates weekly. Owner Jeffrey Knott goes above and beyond to seek out up-and-coming roasters from across the world, so it's one of the best places in the country to discover the extraordinary. Grab a much-coveted seat at one of the few tables and work your way through the menu.
---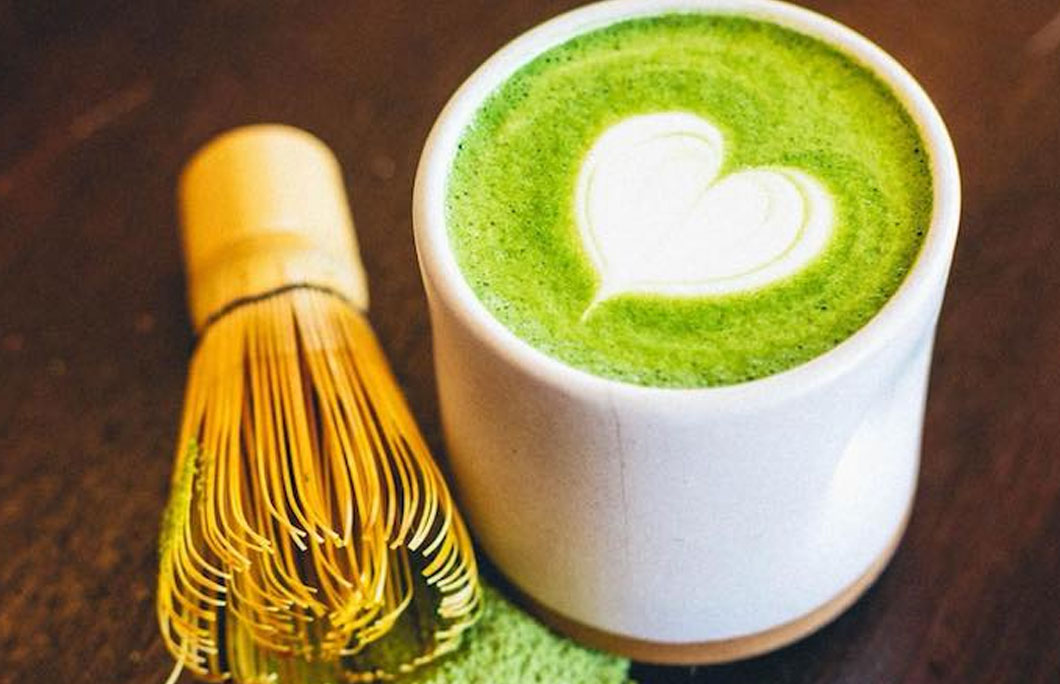 2. Mostra Coffee – San Diego, California
Named Roaster of the Year 2020 by industry-experts Roast Magazine, this locally-owned coffee shop shows no sign of slowing down. Aiming to drive awareness around speciality coffees from the Philippines, there are now three locations sprinkled across the city, each serving up deliciously creative caffeinated concoctions. Highlights include the Bibingka Creme Brulee Latte, inspired by a traditional Filipino dessert, and cold brews served with fresh coconut milk.
---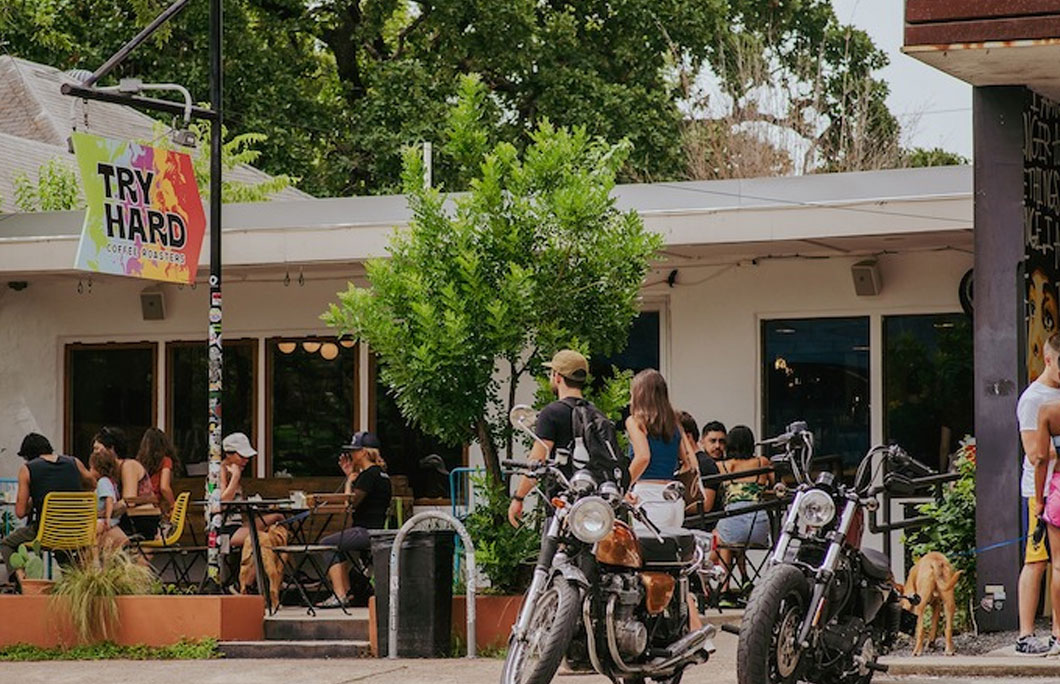 1. Try Hard Coffee – Austin, Texas
In a city that takes its coffee as seriously as Austin, it's hard to stand out. But Try Hard makes it look easy, with some of the best brews (and beats) in the country. As well as the usual menu stalwarts, there are seasonal drinks too, like the 'Chai Rider' and the 'Campfire Milkshake'. DJs spin vinyl every morning and blast out music on the front patio for maximum good-time vibes. Beans are roasted in-house and served alongside a mouth-watering menu of tacos and hash bowls.
---