The 25 Best Pizzas In Virginia
If you want the best pizza you can sink your teeth into, then the pizza in Virginia is up there with the best.
From classic Neapolitan-style pizza with music in the background to roadhouse venues with tasty slices on the go, all tastes are catered for. We will say this, however: looking through the list of these pizza places in Virginia State will make you want to sample the goods. Buckle up!
The Best Pizzas in Virginia State, How do these rankings work?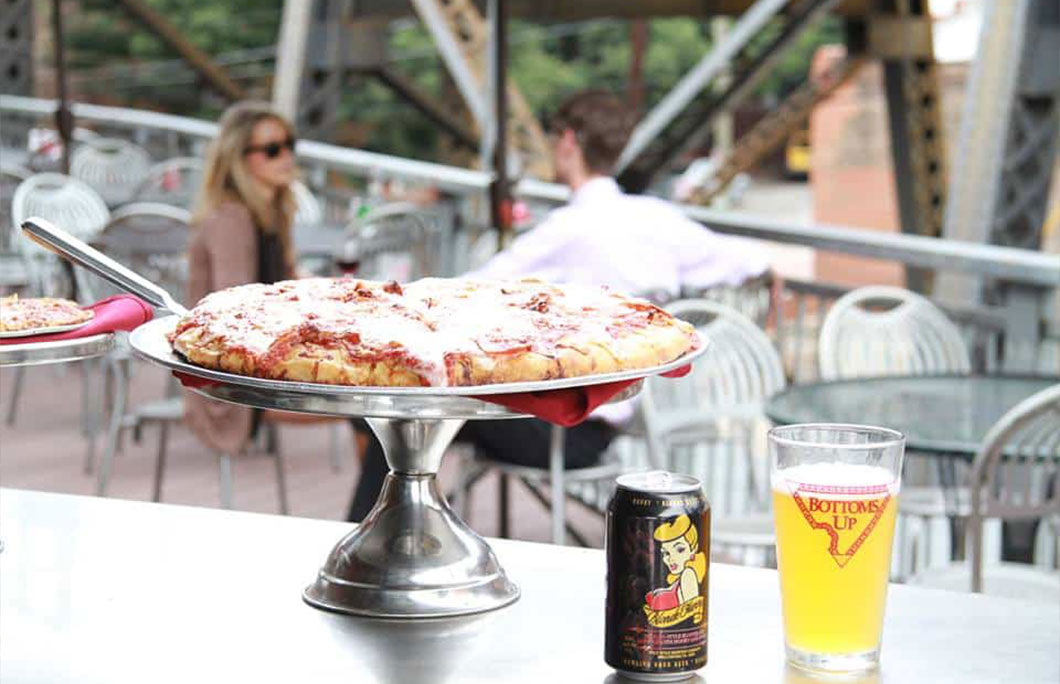 1. Bottoms Up Pizza – Richmond
This long-time Richmond favourite serves pizzas, salads and burgers as well as American starters such as chicken wings, garlic bread and nachos. This is a great solution for those with dietary restrictions as the restaurant offers a gluten-free crust as well as vegan cheese.
Order the Goat in the Garden pizza for something light and fresh to eat on the enclosed patio.
---
2. Dough Boys – Virginia Beach
Dough Boy's was founded in 1989 in the surf-town of Virginia Beach and is still one of the best places in the state for a tasty pie. Choose from their Original Pizza (with a hand-crafted, thinner-style crust) or Pan-Style Pizza, which is made by allowing the dough to rise naturally to produce a light, golden crust.
Toppings such as spicy Italian link sausage and feta cheese add extra flavour.
---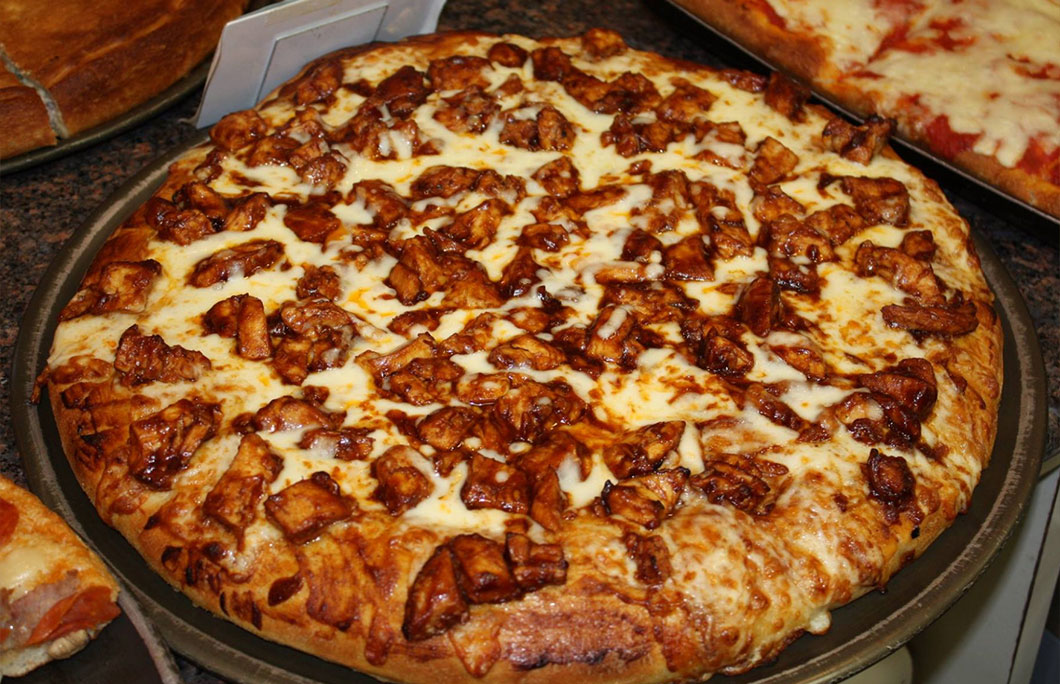 3. Tony's New York Pizza – Manassas
Tony's New York Pizza has been serving up award-winning pies since 1989, and are a foolproof pizza pick in Virginia.
Pies are loaded with tasty toppings, the base is crunchy and the staff are friendly. All the elements of a long-lasting pizzeria.
---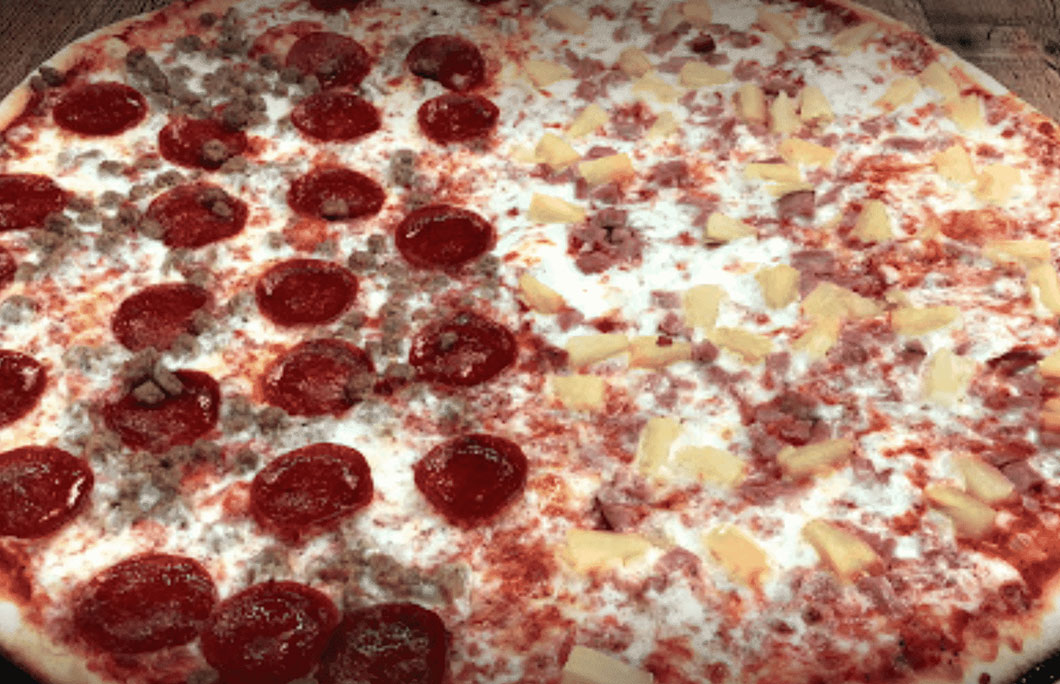 4. 204 Pizza – Virginia Beach
The pizzas here come with creative toppings and are hand-tossed, stone-baked and made from scratch every time. Perfection. 204 Pizza specialises in New York-style pizza, so expect pies on the thin and crispy side and absolutely piled high with toppings. The thin base makes it perfect to fold each slice in half.
---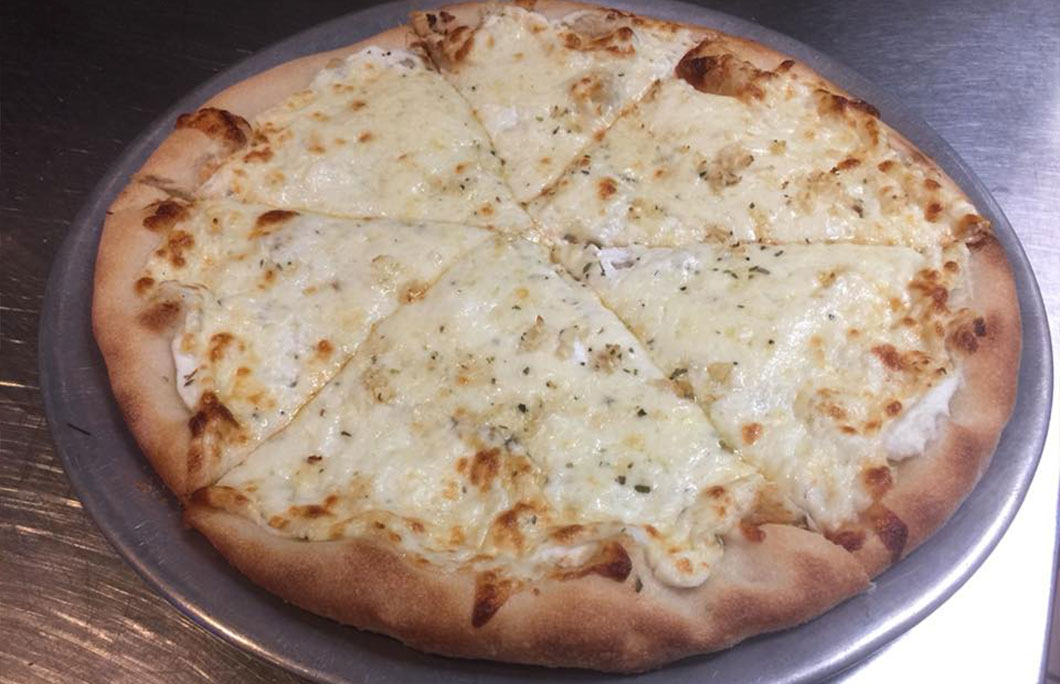 5. Mary Angela's Pizzeria – Richmond
This intimate, casual Italian restaurant serves all of the classics. Pizza, pasta, subs, salads and more make up the menu here. Their pizzas are Sicilian- and New York-style with staple flavour profiles on the menu, though plenty of toppings are available.
There are also gluten-free pizzas here as well as calzones and rolls for those who want something a little different from a regular pie. You can't go wrong here.
---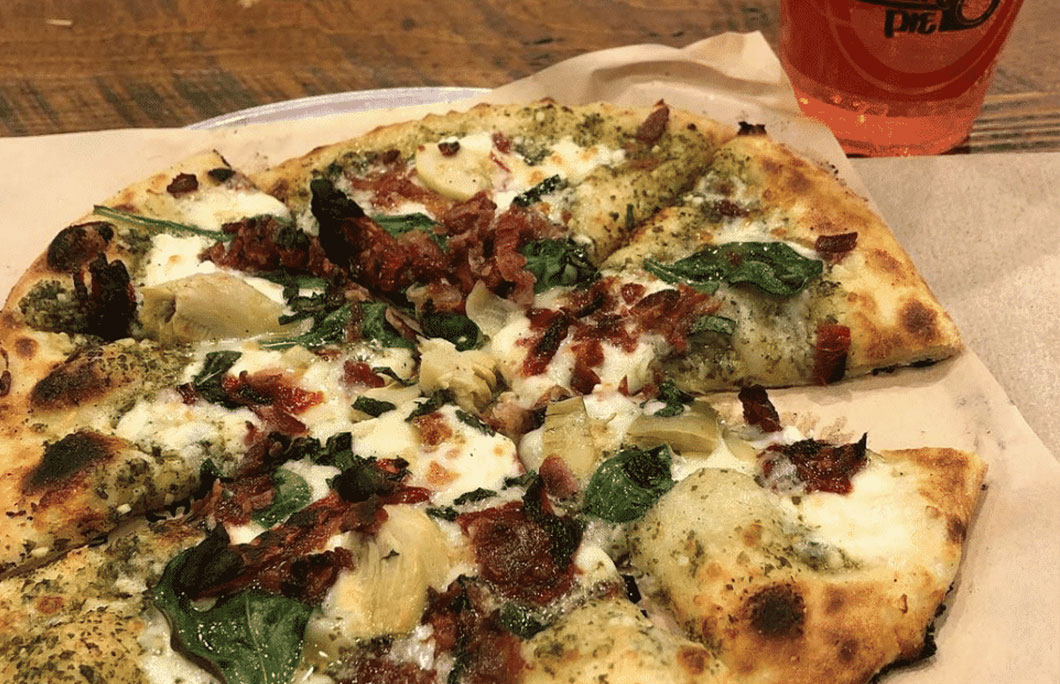 6. Your Pie – Virginia Beach
At At Your Pie, you control your "pizza destiny", customising your perfect, 10-inch pie with whatever toppings you like. They'll then cook it to order in their signature brick oven in less than four minutes!
Can't decide what you want to add on? Go with one of their tasty combos, such as the Lineage with marinara sauce, mozzarella, pepperoni, Italian sausage, red onions, mushrooms, black olives and green peppers.
---
7. Basilico New York Deli – Fredericksburg
This cosy Italian deli and bakery serves up thin-crust pies as well as fresh pastries, paninis and all sorts of gourmet Italian meats and cheese. But's those old school pizzas that will tempt you in again and again.
Bubbling cheese, fragrant salamis and a great crust. The second you walk in you'll smell that wonderful scent of baking dough and molten cheese.
---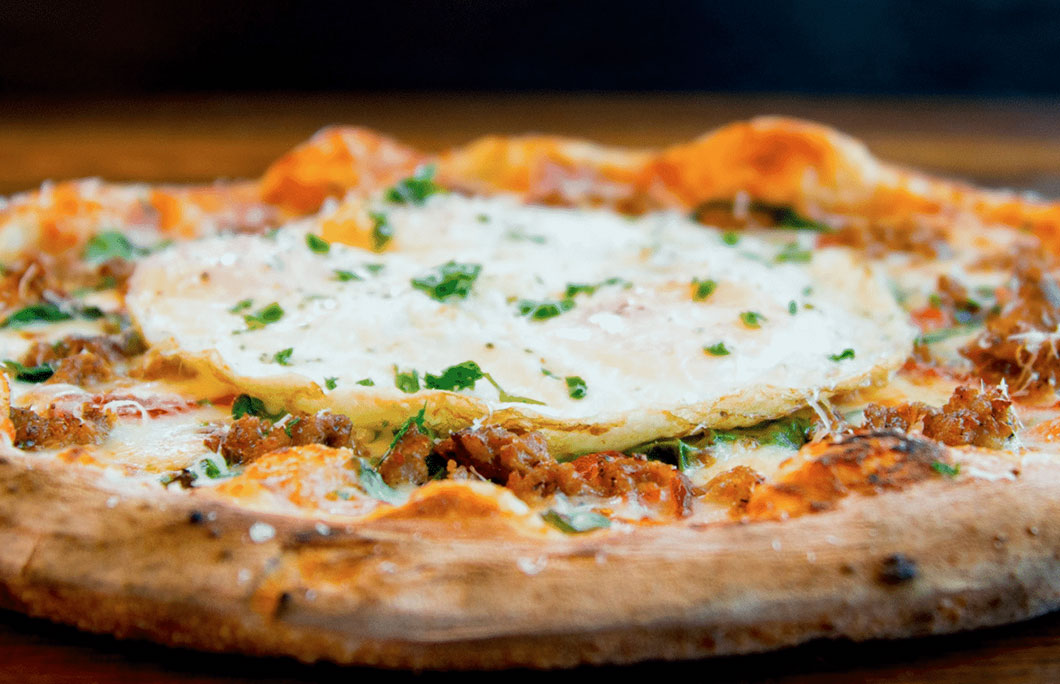 8. Pizza & Beer – Richmond
As the name suggests, they focus on pizza and beer and are seriously good at both of them. The pizzas are thin and crispy and made for sharing, which makes it the perfect place to visit with friends.
These are no ordinary pies though – toppings include fig jam and prosciutto, or roasted brussels sprouts with bacon and spicy honey.
---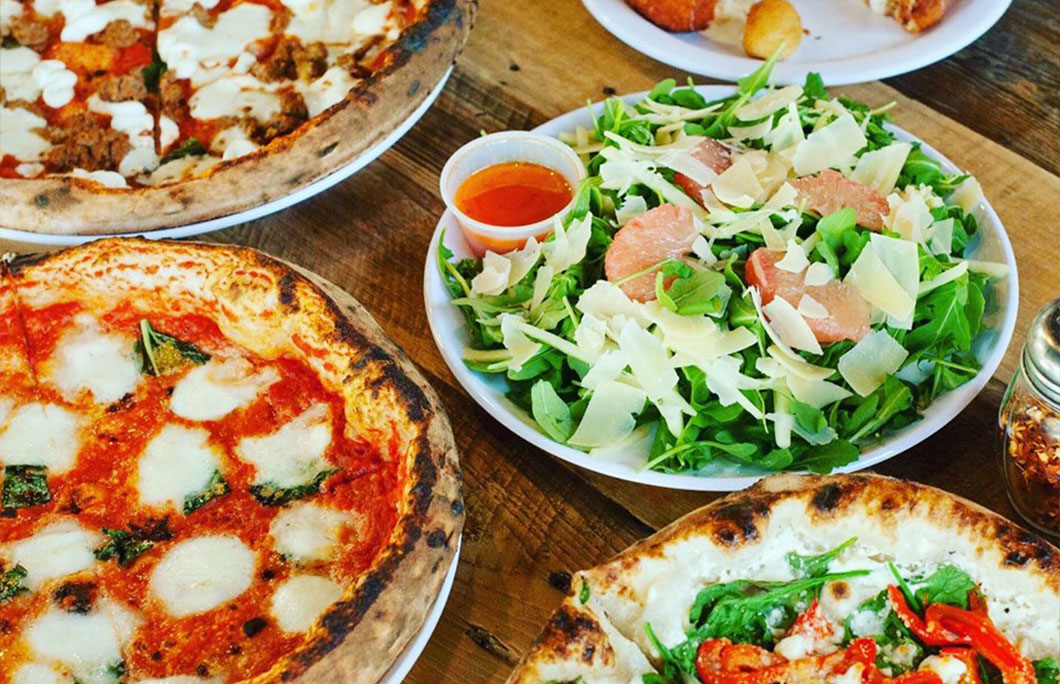 9. Pupatella – Richmond
If you're searching for great Neapolitan pizza, this is a great place to stop by. There are happy hour food and drink specials which are worth exploring. Try the Chorizo pizza from the red pizzas menu, and start with anything from the friggitoria section of the menu, which are fried starters typically found in Naples. Arancini is always a solid pick.
---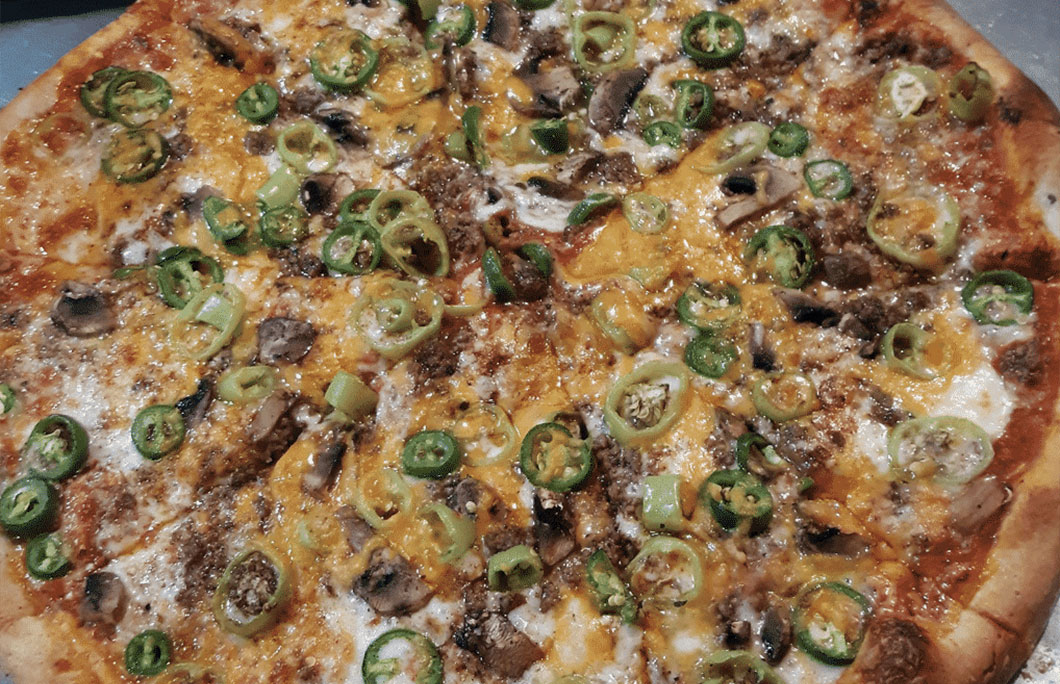 10. Wood Fired Oven – Grottoes
Wood Fired Oven is a no-fuss, reliable pizza place that will satisfy you again and again with their tasty crispy pies. Toppings are hearty, the cheese is oozing, and the vibes are good.
A true classic that will stand the test of time. People need pizza, and this is a solid choice. In fact, it's more than solid – it's one of the best pizzas in Virginia.
---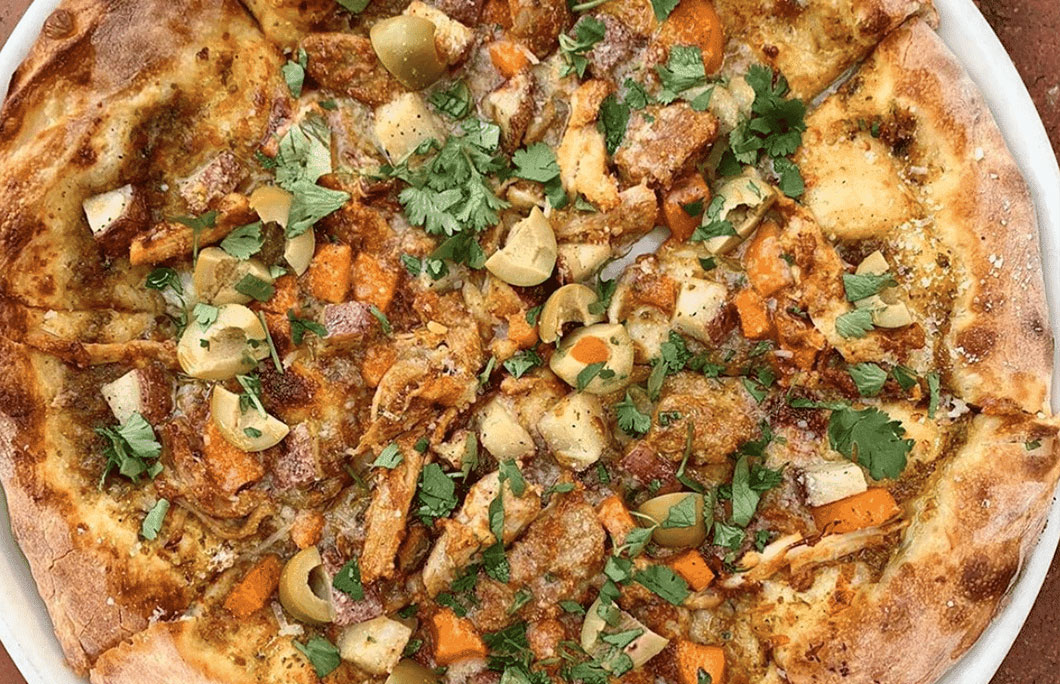 11. Pizzeria Paradiso – Alexandria
Pizzeria Paradiso serves up wood-fired pizzas, fresh and fast. Tomato base made from plump tomatoes, beautifully baked dough and premium toppings make this the best pizza in the area.
The Paradiso Game Room complete with vintage arcade games, pinball machines, and skeeball is the cherry on top of a superb experience.
---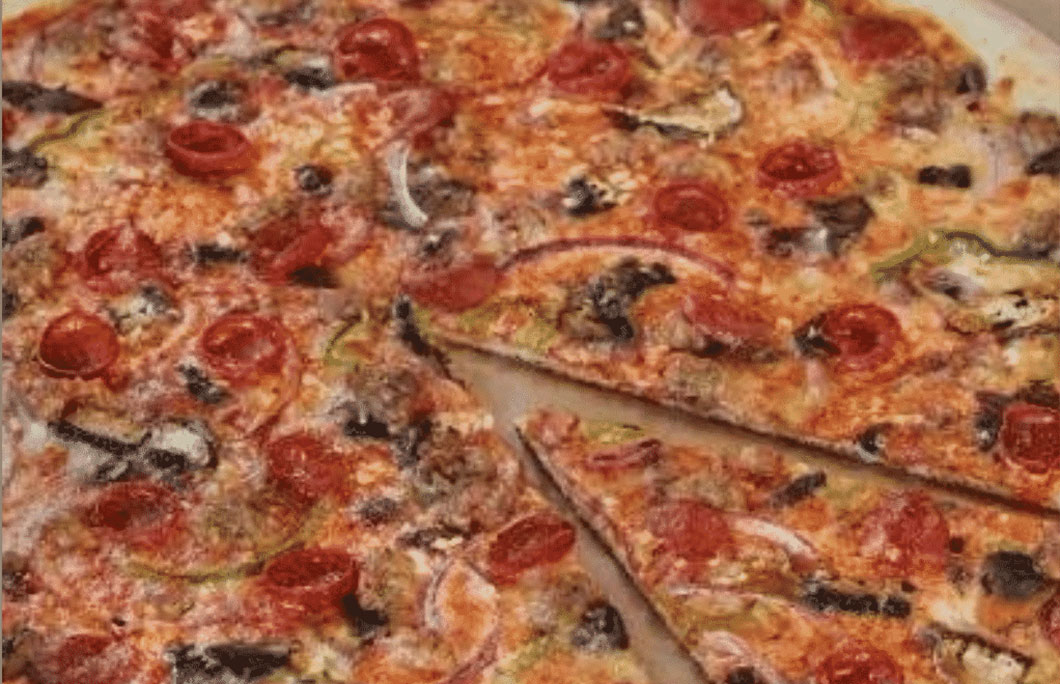 12. Flippin' Pizza – Falls Church
Ever wondered why NY pizza tastes so much better? It's the water, according to Flippin' Pizza, which is why they use special filters to recreate that NYC water for their pizza dough. Pies here are hand tossed and finished off with fresh whole milk mozzarella and tasty toppings such as pepperoni, sliced meatballs, portobello mushrooms & fresh garlic.
---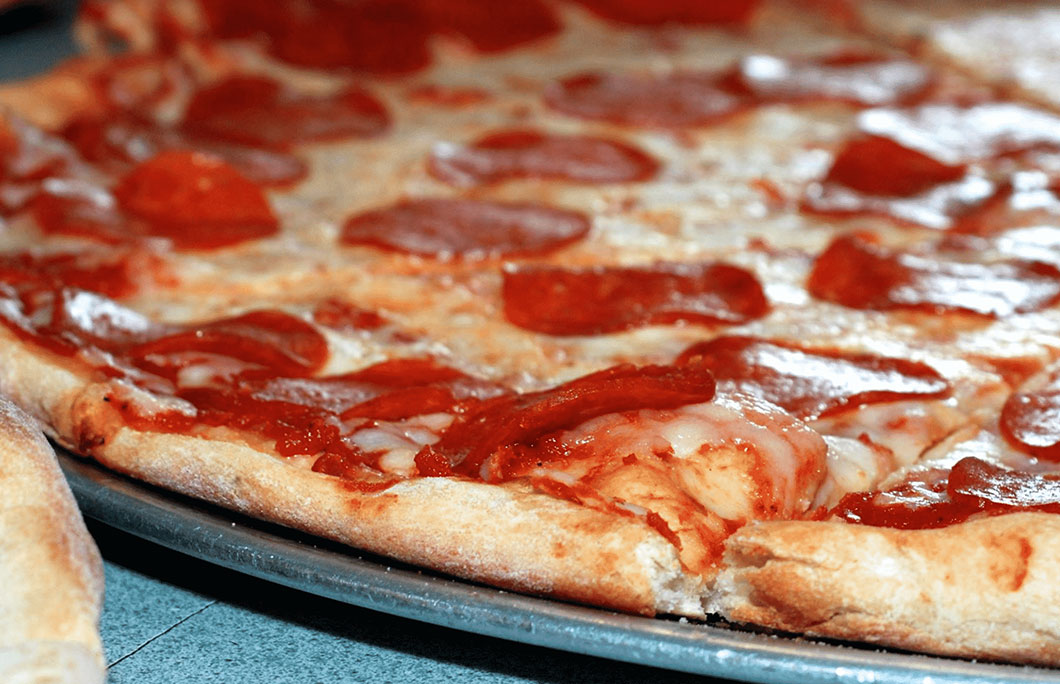 13. Gino's Pizzeria By Maurizio – Virginia Beach
The pizzas here are New-York style, which you can order as a whole pie or by the slice. Gino's is a classic pizza joint, where you'll get an absolutely incredible cheesy pizza feast, with toppings such as sausage or ricotta cheese.
Gourmet it ain't, but that's what we love. Sometimes only a big loaded pie will do the trick, and there's no better spot than here.
---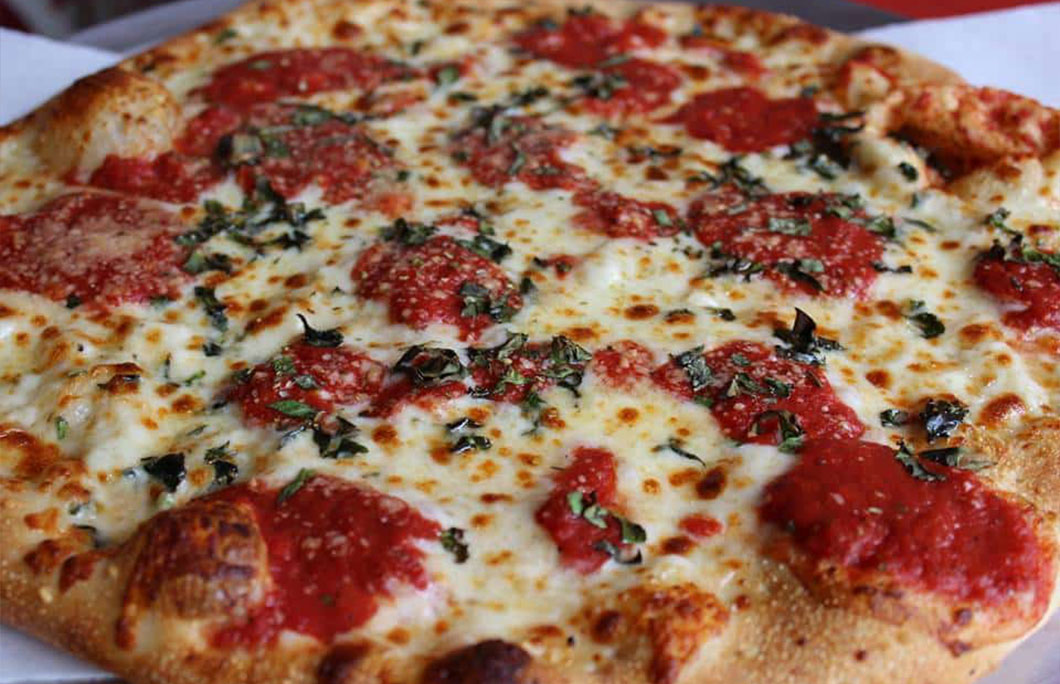 14. Belmont Pizzeria – Rochmond
This is a perfect place for a quite bite or pizza on the go. This counter-service storefront makes Sicilian-style pizza and sells it by the slice or by the pie. Order a slice of Eggplant Siciliano and take a seat at the window.
---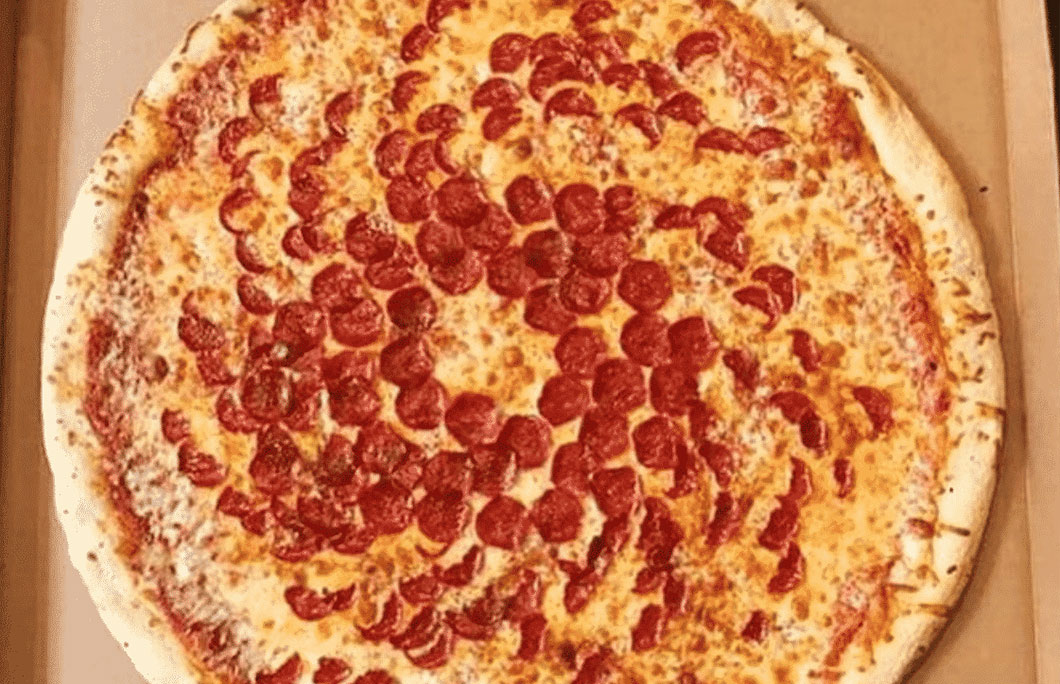 15. Benny Nicola's – Radford
Benny's pizza is the real deal. Golden brown crust with a white creamy mozz, lightly crisped with bubbles and fresh toppings from great producers across America. This is one slice that you are seriously going to enjoy. At $5 for a meal what more could you ask for?
---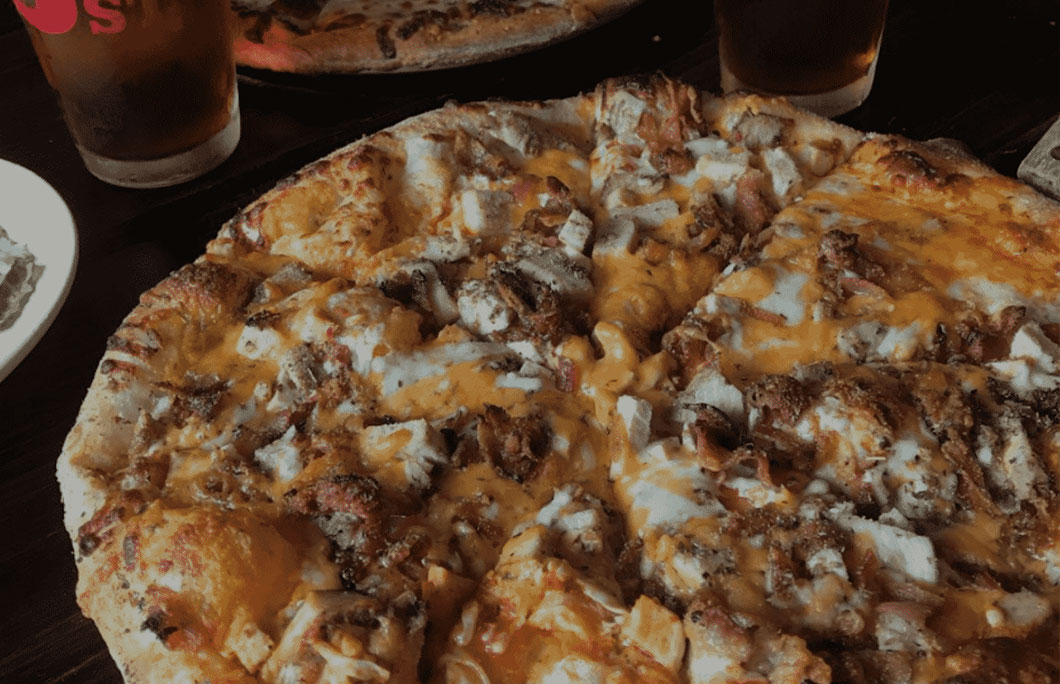 16. Crozet Pizza – Crozet
Crozet Pizza opened in 1977, and is still a strong family business today. Even now, all pies use the same original family recipe that locals love so much. Their crusts are big and spongey and wonderfully chewy. Along with their fresh toppings, this is as tasty as a pizza gets.
As for what to order? You can't go wrong with the Hero: local Italian sausage and hot cherry peppers.
---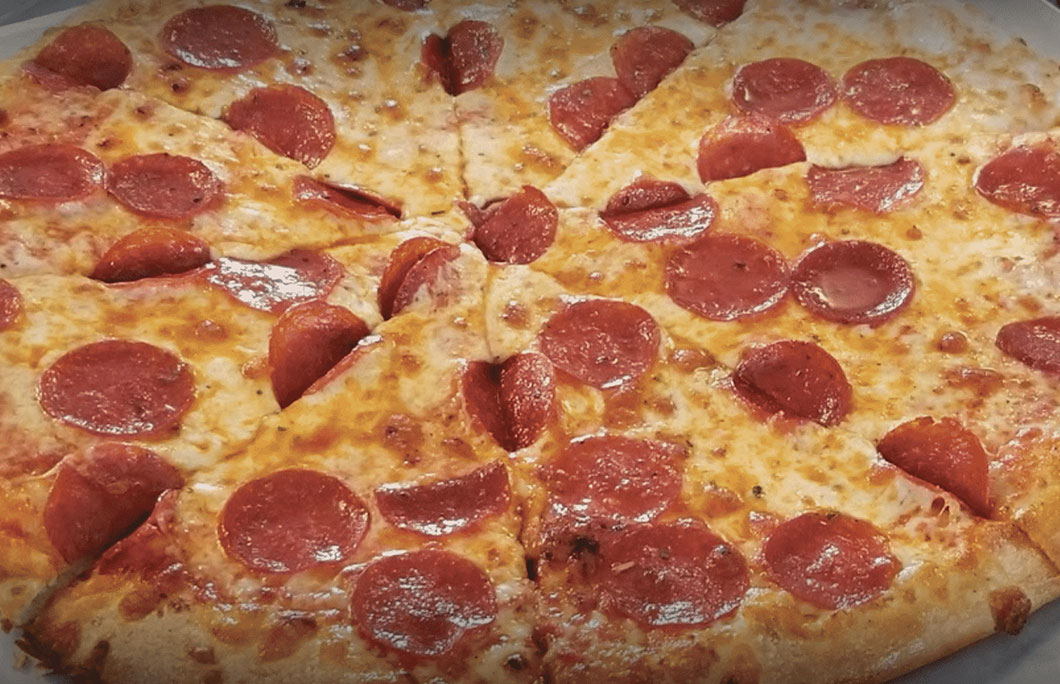 17. Famous Pizza – Chincoteague
We're sure many people have fond memories of stopping at Famous Pizza after a day on the beach at Chincoteague for a hot, cheesy pie or calzone. The bases are thing and crispy and come with a large selection of delicious toppings. There are lot of other great items on the menu, but it is hard to look past the pizza…
---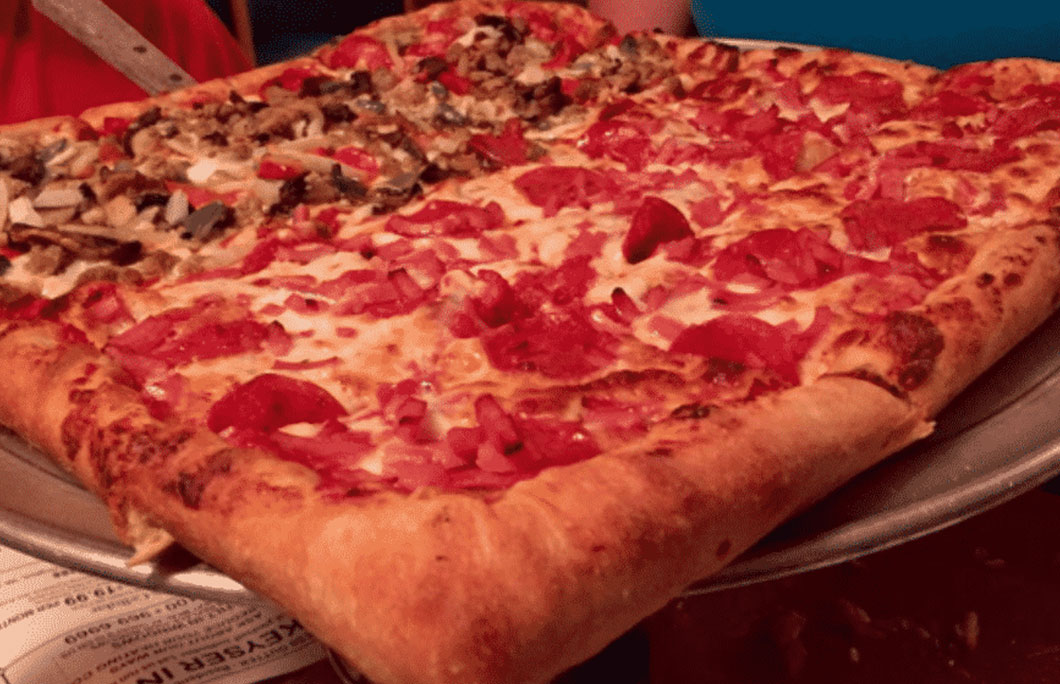 18. Cucci's Pizzeria – Covington
The pizza menu here has both traditional Italian and Sicilian style pizza, as well as deep dish and calzones to satisfy any pizza craving you may have. They load the centre up with toppings to create a pizza that is absolutely bursting with flavour through every single mouthful.
---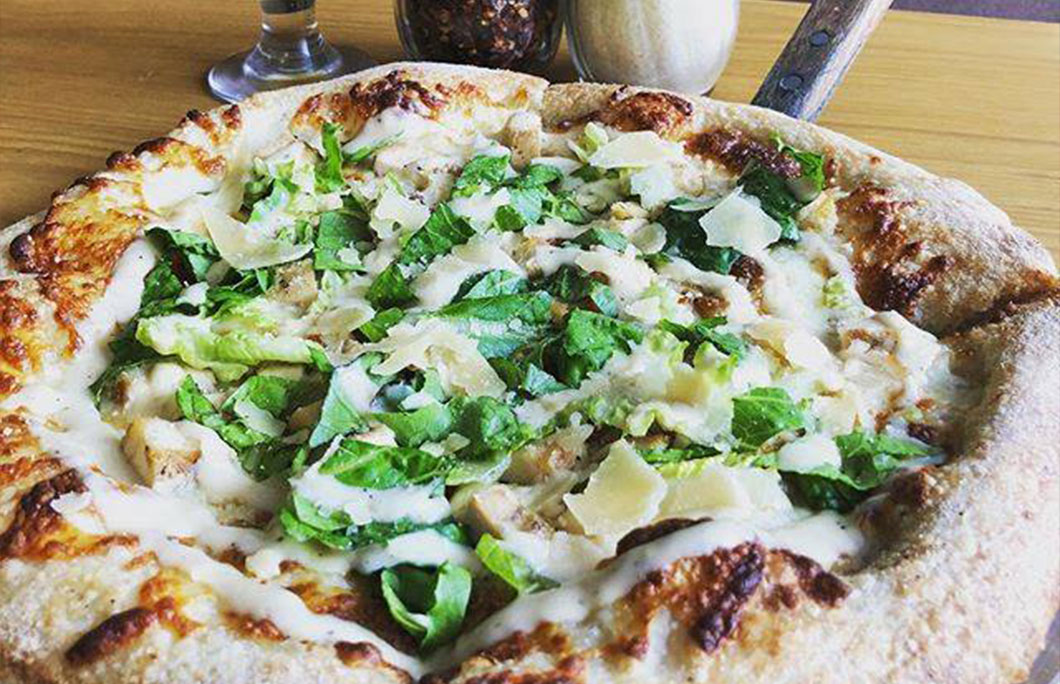 19. The Hop Craft Pizza&Beer – Richmond
This late-night food option is part beer store, part pizzeria and brew bites restaurant. It's the perfect one-shop stop for a Friday night movie at home. They have American appetisers, salads, sandwiches, calzones, pizzas and dessert to top it all off.
Pick up your favourite six-pack and the meat-laden #1 Stunna as well as a Vegan Girlfriend for the vegetarian in your life.
---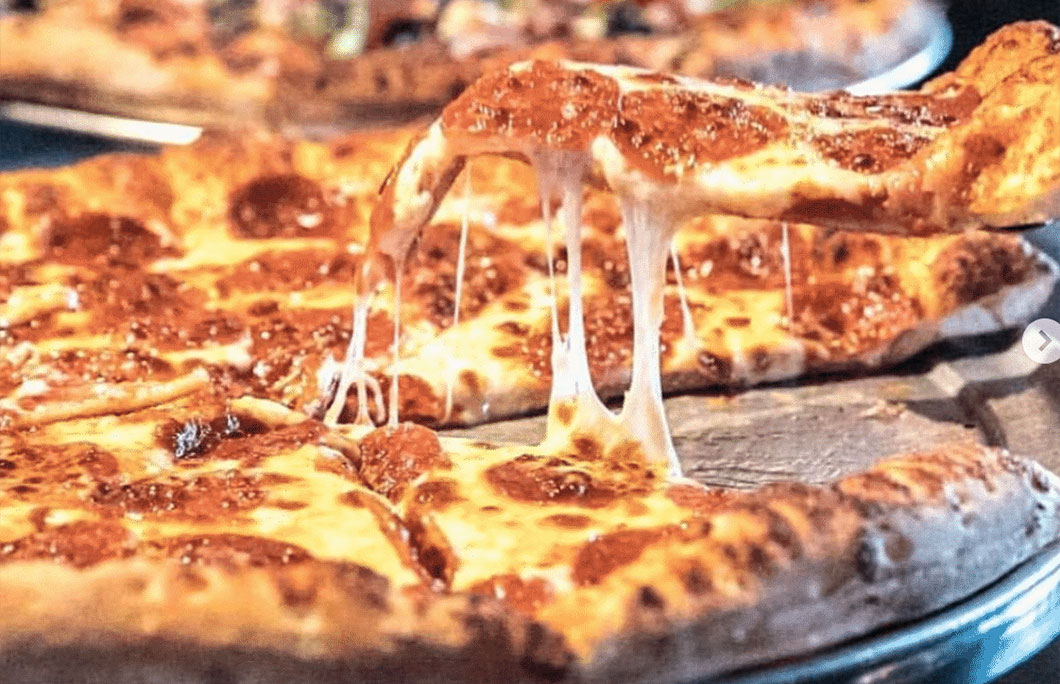 20. ShoreBreak Pizza & TapHouse – Virginia Beach
ShoreBreak is a fun, family-friendly restaurant where you know you'll always get a tasty and satisfying feast. Their Shorebreak signature pizza sauce is a 50-year-old family recipe, with a unique blend of spices for a little "zing" in each slice. Go with their hefty Chicago Deep Dish pie, or keep things simple with toppings including bacon and jalapeños.
---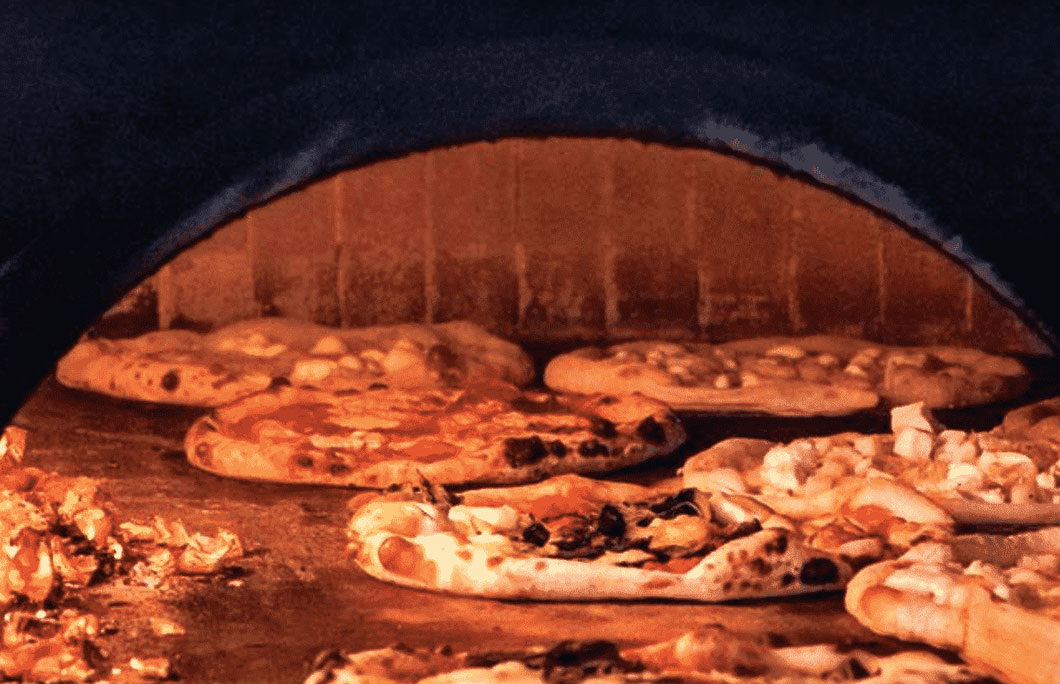 21. Pizzeria Orso – Fall's Church
Wood fired, thin crust Neapolitan pizzas are what Pizzeria Orso is all about. The pies here feature a delicious ultra-thin artisan crust made from their own recipe.
Pizzas cook for a blistering 90 seconds in their kiln ovens, and come out supremely bubbling and smokey. Pizza just how it should be. Order the Frutti di Mare with shelled clams, shrimp, mozzarella, grana, fingerling potato, chili flakes and parsley-garlic butter for a real treat.
---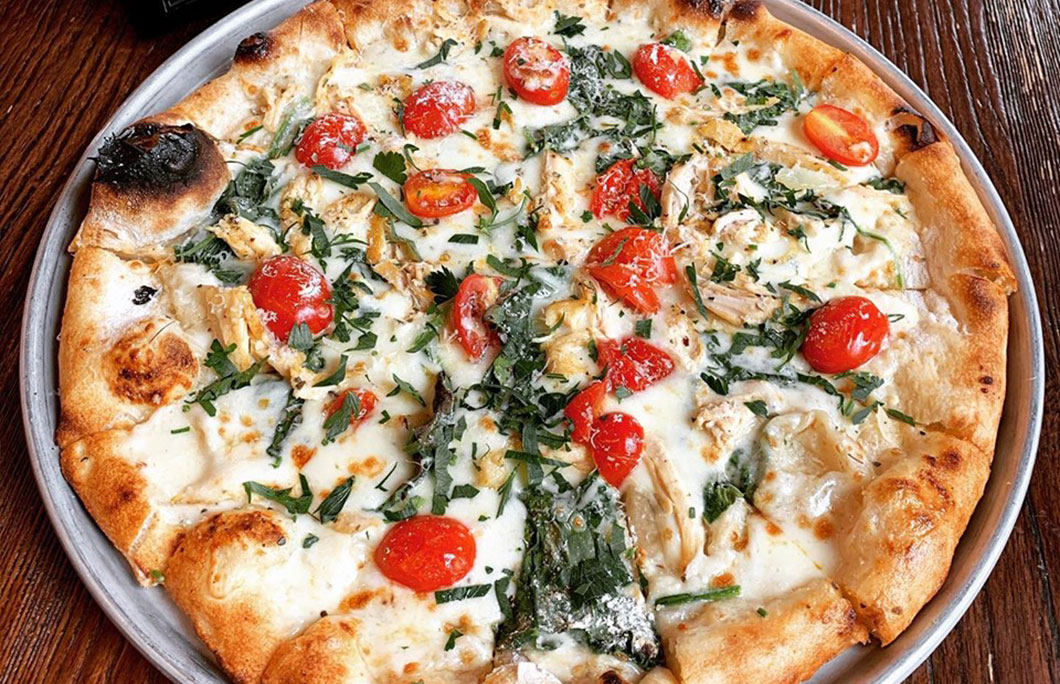 22. Pizza&Beer – Richmond
PBR, or Pizza&Beer of Richmond, makes craft brick-oven pizzas as well as grinders, baked pastas and salads. For an elevated, light pie that pairs well with a pale ale, order The Jam, which features fig jam, prosciutto, arugula and mozzarella. Try the cauliflower wings from the starter menu too.
---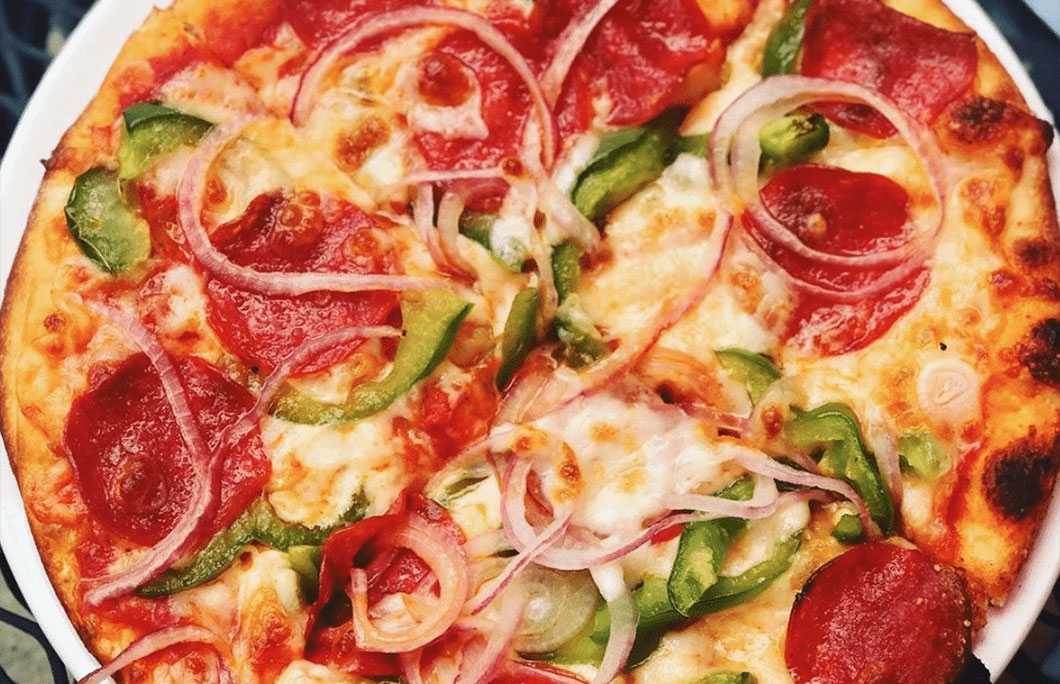 23. Vito's Italian Kitchen – Harrisonburg
Vito's Italian Kitchen is a lovely family restaurant that has all sorts of Italian bites to eat, but you should make a beeline for their pizza. Along with great service this is not a place you are going to want to miss.
Like some heat? You'll love the Wickedly Hot Carolina, with spicy steak, pepperoni, red onions, homemade pesto, whole peeled tomatoes, mozzarella, and hot sauce.
---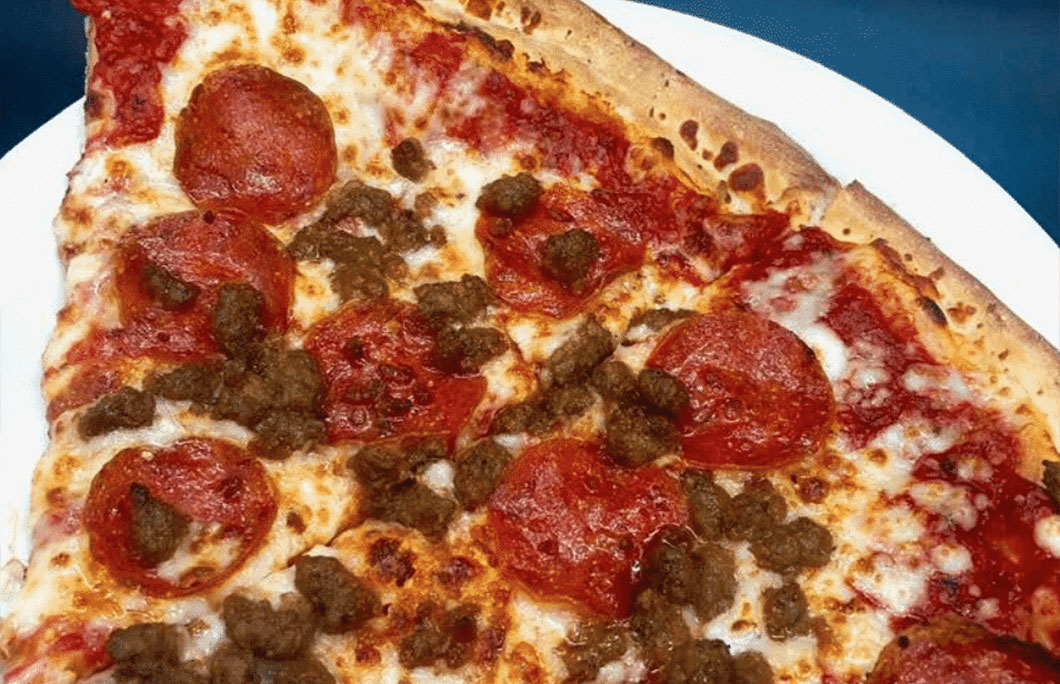 24. Pungo Pizza – Virginia Beach
Thin, crispy and absolutely bursting with flavour this is one meal that you are seriously going to enjoy. Pungo has a great selection of traditional dishes, but take our advice and focus in on the pizza. All the pies are hand tossed, with their Tuscan creation then brushed with garlic butter and topped with marinated spinach, diced tomatoes, grilled chicken, mozzarella and bacon.
---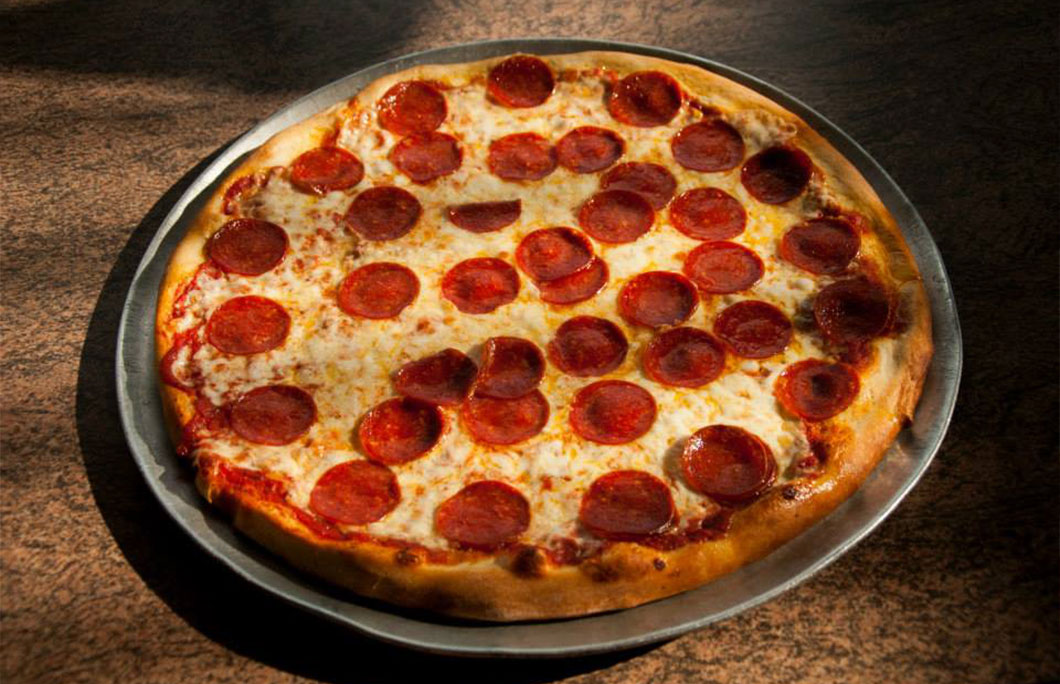 25. Piccola Italy Pizza&Subs
This local favourite is casual and serves a full Italian menu. There's a full bar too, so that Apérol spritz isn't off the table on any given night. Choose from salads, subs, classic American starters, a range of pastas, strombolis and calzones.
The pizzas are made in both New York and Sicilian fashion. Keep it classic with a Sicilian cheese pizza.
Spending some time in the country? You'll want to check out The 50 best Places For Pizza In America.
---