The 15 Best Things to do in Los Angeles with Kids
With its sunny climate, cultural institutes, beaches and amusement parks, there are loads of fun things to do in Los Angeles with kids. Whatever their interests, all across LA are family-friendly activities to suit all ages. Whether you are travelling with toddlers or teenagers, they will never be bored in the City of Angels. Looking for the best things to do in Los Angeles? Look no further. We've pulled together a selection of awesome activities for kids of all ages.
The 15 Best Things to do in Los Angeles with Kids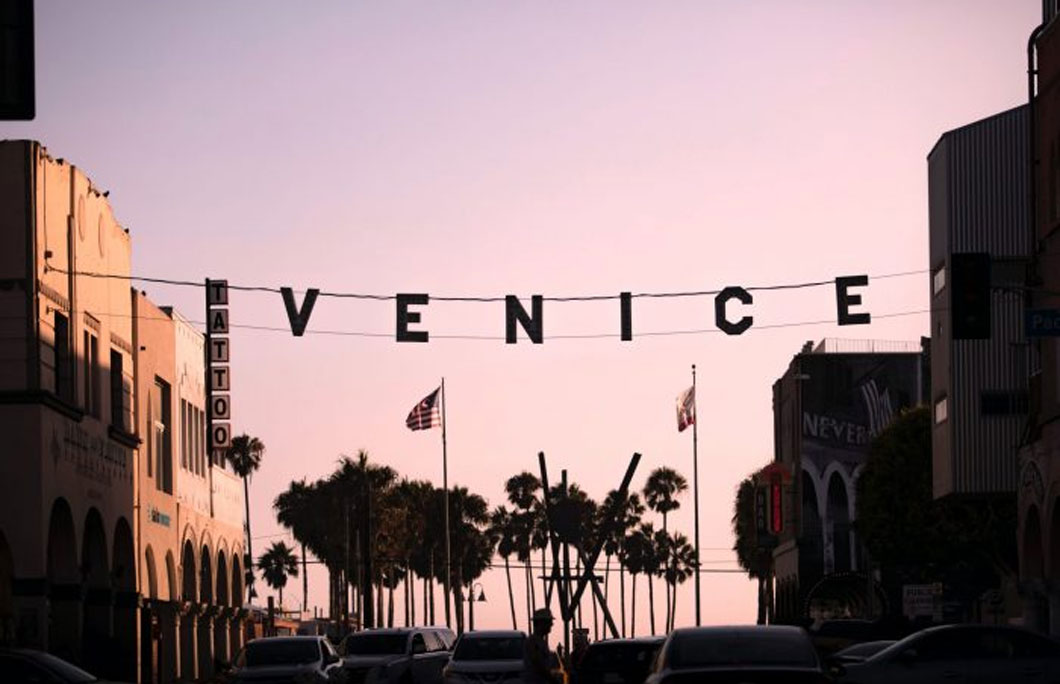 1. Venice Beach
From Malibu down to Long Beach, there are 75 miles of coastline to explore in LA LA Land. There is no shortage of beaches. Venice Beach is a great area to explore with kids as there is just so much to see and do. It's not all just about the sea and the sand. The streets around Venice Beach are fun and quirky with plenty of interesting shops and cool places to eat. Watch the boarders jump, flick and do all kinds of tricks at the skate park and then enjoy the impressive displays of fitness at Muscle Beach. This is the place to come if you want to pump iron in the sun. Of course, you can just enjoy the beach with its miles of sand and go for a dip or surf the waves. Venice really is a great beach destination in LA.
---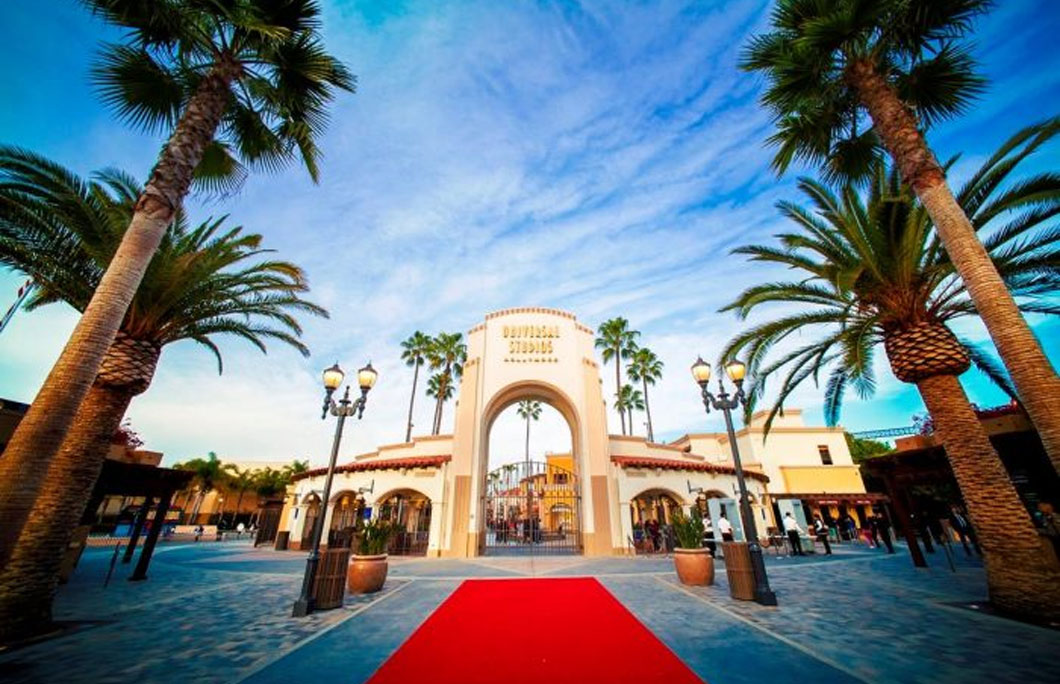 Kids will love being part of their favourite movies and mixing with their favourite TV characters on the Universal Studios tour. The top attraction at the century-old studio is the Wizarding World of Harry Potter. For Potterheads, this is a magical, wonderous experience. The Jurassic World ride is also great fun and kids can mingle with digital dinos as the movie is brought to film before their eyes. There's also 3D movies and stage shows and rides and attractions dedicated to The Simpsons, The Minions, Transformers and King Kong. This is one of the best places in LA for children as there is something for all ages to enjoy.
---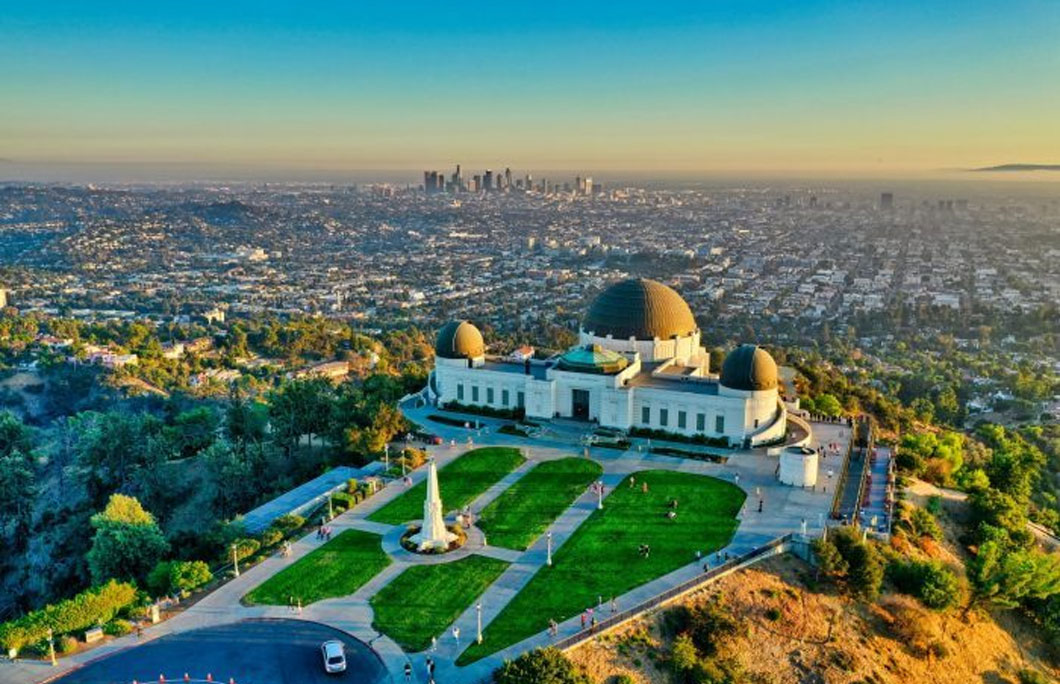 Get closer to the cosmos at the Griffith Observatory, and as a bonus, you get a terrific view of the iconic Hollywood sign. This beautiful building is a planeterium with lots of interesting exhibits and shows. In the Leonard Nimoy Event Horizon Theater, you can watch a short film about the rich history of the observatory. No doubt the star (pun intended) attraction is the Zeiss refracting telescope where you can view the night sky over Southern California and marvel at the solar system.
---
Located in LA's Miracle Mile district, La Brea Tar Pits and Museum is one of the world's most famous ice age fossil sites. For little ones into dinosaurs and archaeology, this is a mesmerising experience. Kids can watch excavations happening in the park and see what the scientists are discovering. There are tar pits outside with animal sculptures in them and children can learn about how the animals became stuck in the tar by watching a 3D short film shown inside the museum. The museum has exhibits on the Ice Age and a cool fossil lab where you can learn what happens when fossils are extracted from the tar pits. It's fun and fascinating and kids, and grown-ups, will love it!
---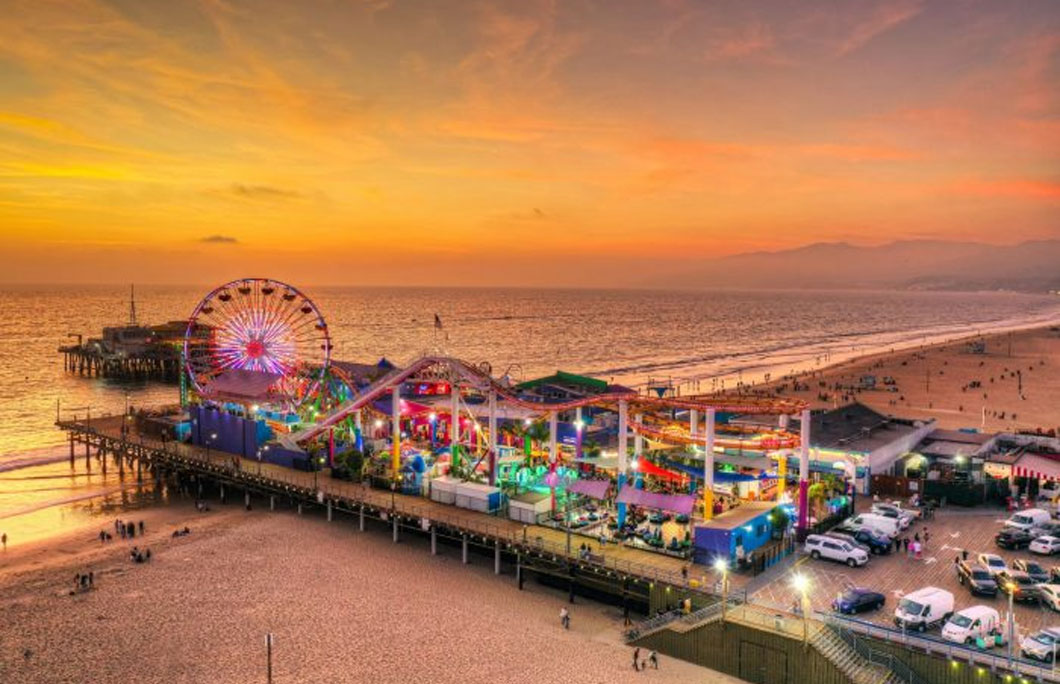 Santa Monia beach is a very popular spot with families in LA. Not only does Santa Monica have a great beach culture – surfing, volleyball, rollerblading, swimming – but there is a small oceanfront amusement park on the pier. Known as Pacific Park, there are 12 rides, including the West Coaster and the Pacific Wheel, which is the first solar-powered Ferris wheel. There are fun games and attractions for children of all ages and plenty of restaurants, treat shops, and food carts to keep hunger at bay. Come here in the evening time and you will catch a stunning, colourful sunset.
---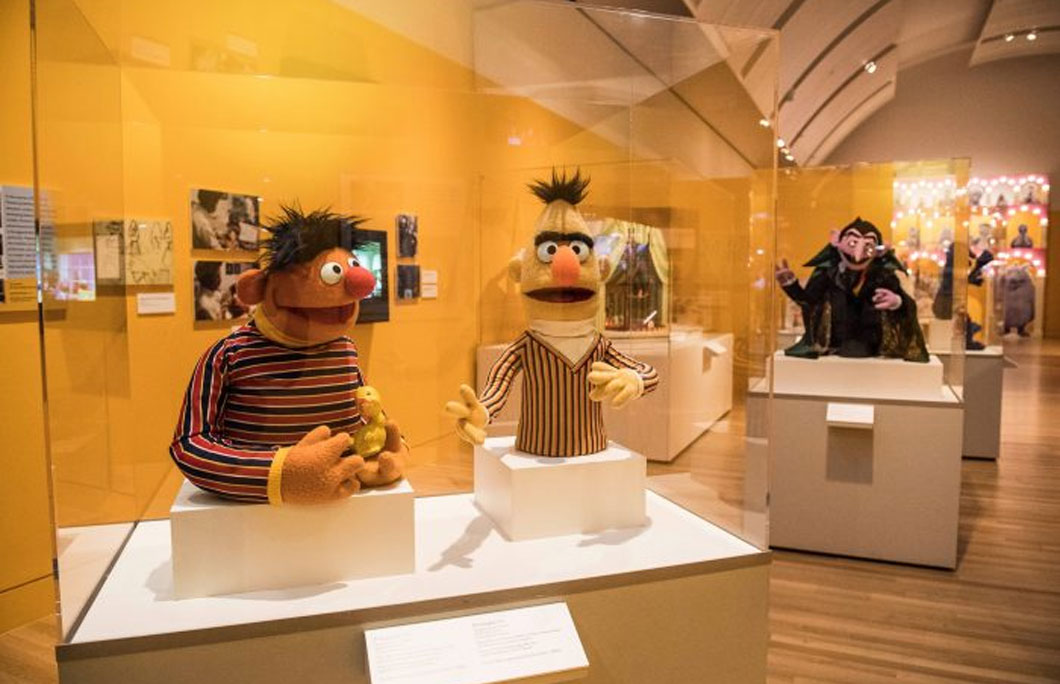 Climb aboard Noah's Ark at the Skirball for some serious fun! The ark is full of activities and displays and interactive exhibits so children can climb, build, explore and make-believe. The ark itself is a wonderful, whimsical wooden structure filled with filled animals. Noah's Ark is a perfect place to bring toddlers and preschoolers. It is a great rainy-day destination, too. And yes, it does rain in LA, sometimes.
---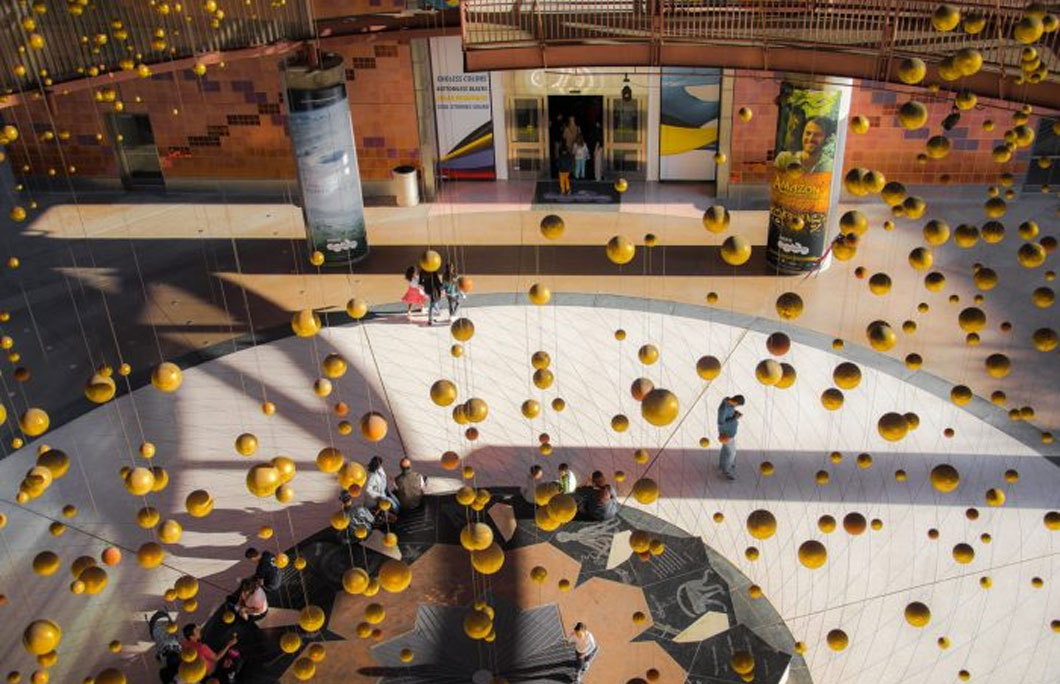 Stimulate their curiosity in space and science with a trip to the very educational and inspiring California Science Center. There are loads of exhibits and activities but the biggest draw is the chance to see the space shuttle Endeavour. On display in the Samuel Oschin Pavilion, the Endeavour travelled into space 25 times between 1992 and 2011. There is also an IMAX screen showing films that will transport children to new worlds during this incredibly immersive experience. Don't be surprised if the kids all want to be astronauts when they grow up after a visit here.
---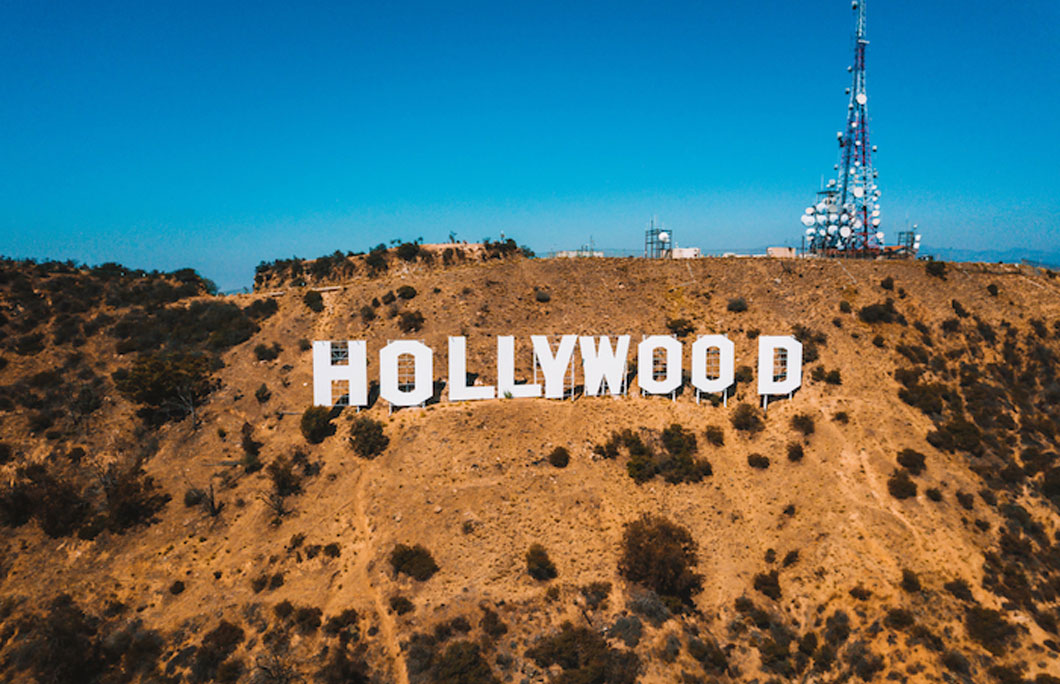 8. The Hollywood Sign
She's one of the United State's most famous landmarks – a century-old symbol of glamour and big dreams. Griffith Park receives around 10 million visitors every year, and you and the family should be one of them! It's around a three mil round-trip hike to get there from Lake Hollywood car park so definitely not suitable for tiny ones, but we'd recommend it for kids upwards of eight years old. There are amazing views at the top, plus you'd be surprised how often the sign makes it into movies. They'll never get tired of reminding you that they've been there! You can check out our feature on interesting facts about the Hollywood Sign over here too.
---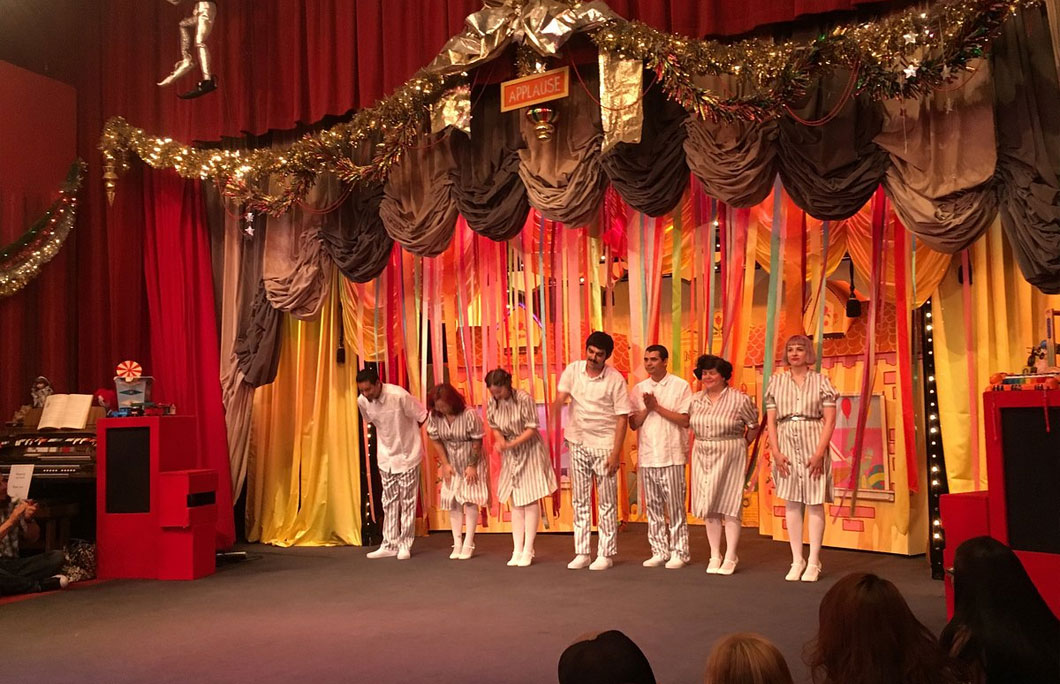 It's an old-school but fail-safe way to keep kids occupied for a couple of blissful hours – a puppet show. Those at Bob Baker Marionette Centre are good fun for the whole family too. It's the oldest children's theatre company in Los Angeles, providing generations-worth of happy memories since 1963. It's so popular, that in 2009 it was designated as a Los Angeles Historic-Cultural Monument. Sit down with little ones and see the marionettes come to life, then tuck into free ice cream and roam around the theatre on a backstage tour.
---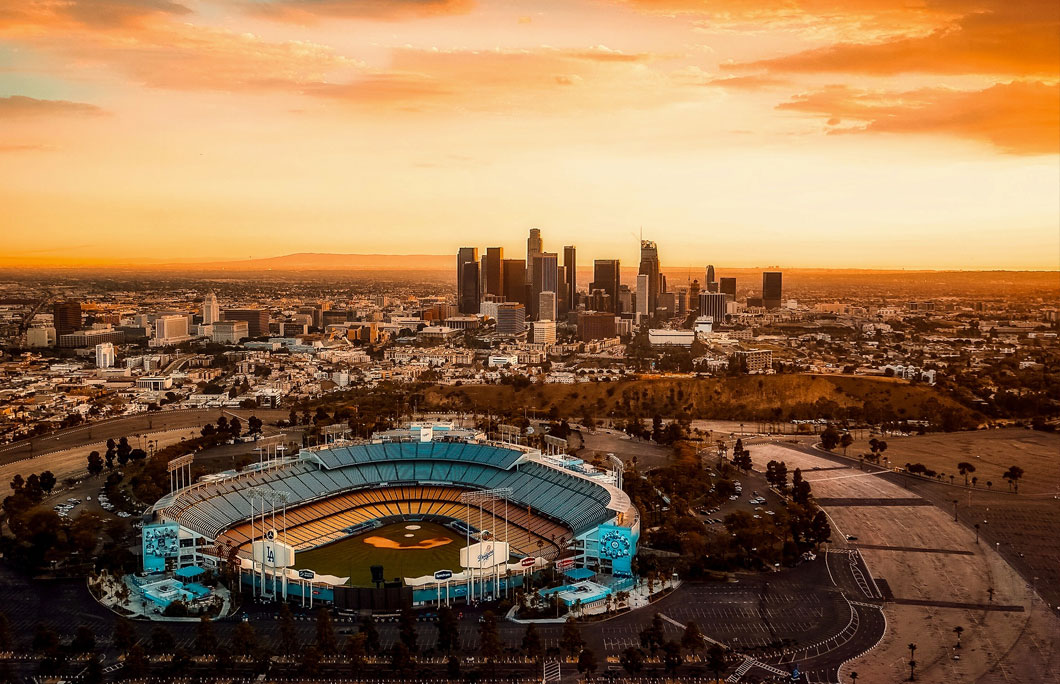 (Photo: Joseph Sohm / Shutterstock.com)
Catching a Dodgers and watching the Boys in Blue is a great day out for the whole family. For the best views head high, you'll be able to see the Hollywood sign and Santa Monica Mountains on a clear day. On Friday games there's fireworks too. Plus, for little ones who might get restless there's a new kids' play area in the centre field plaza. If you're travelling off-season you can take a tour of the stadium instead, and if you think the tykes are going to start getting bored you can leave them to have fun at the dug out.
---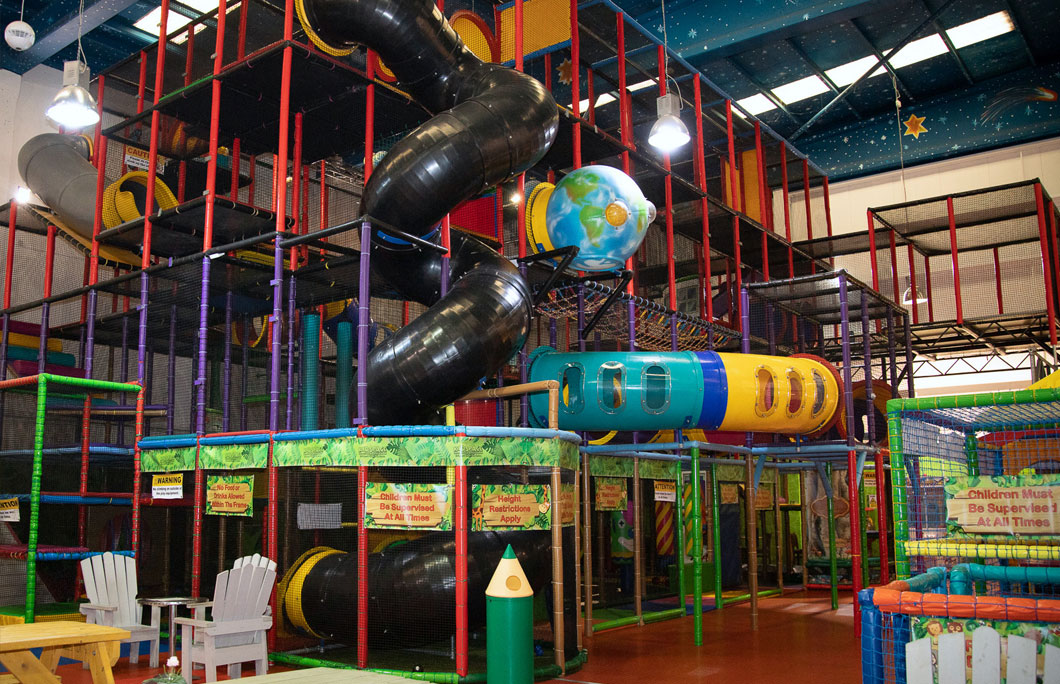 This incredible 3.5 acre children's museum has more than 40 hands-on exhibits, entertainment and events – and it kicks off as soon as you get there in the kaleidoscope entrance. More than 380,000 visitors head heere every year for the staggering variety of creative play spaces and water features. There's climbing structures (including a 40-foot tower designed to look like raindrops), an ant hole that tiny ones can squeese into and a tarrantula called Rosie. The Arroyo Adventure area is a must-visit, a whole space dedicated to ecosystems where kids can climb into a hawk's nest and play in a mud kitchen. It's worth bringing a change of clothes and a towel as it can get pretty messy!
---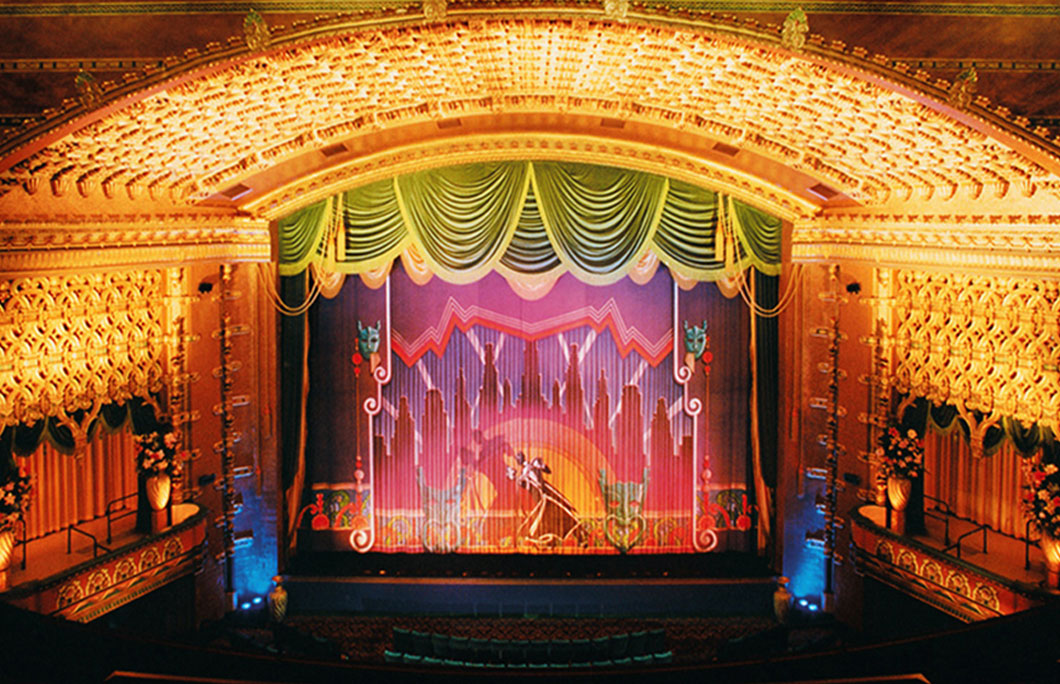 The old El Capitain Theatre opened in 1926 on Hollywood Boulevard, so it's also as old as the area itself. Kids will be captivated by the lengths the team go to theme the space. For every new film showing, they set up costume displays, decorations and sometimes cast member appearances. There's nearly always a few lookalike characters to meet too. If you're travelling with toddlers, there's the 'Tiny Tot Tuesdays', with dedicated performances for tiny kids with added extras like confetti and sing-a-long Disne movies. It's a great rainy day activity but well worth a visit even if the sunshine is out.
---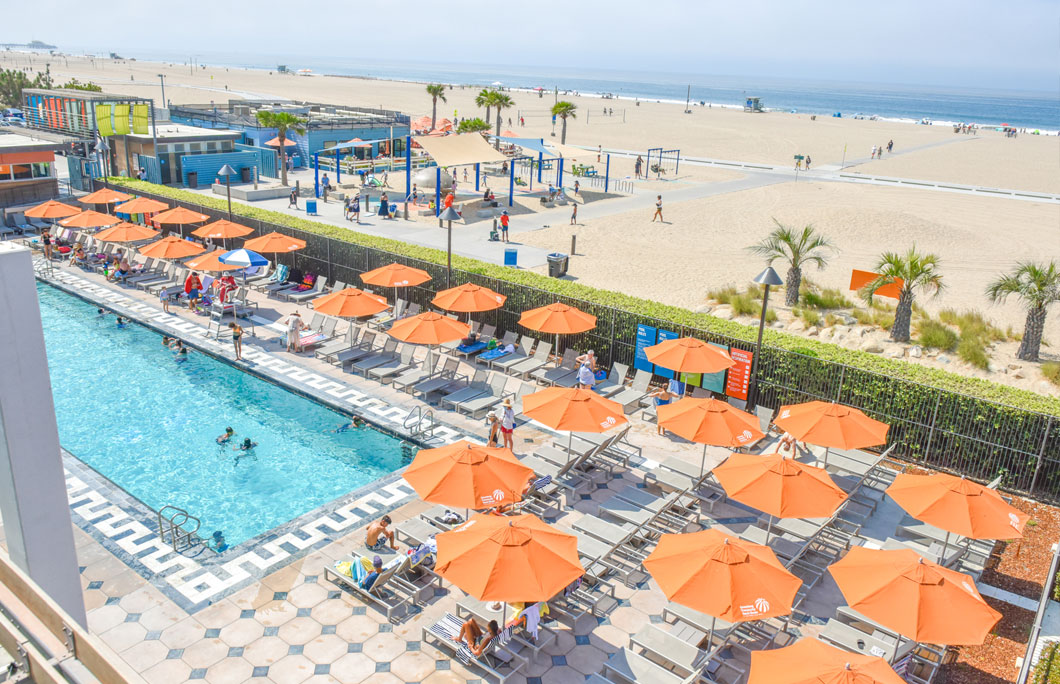 When the heat hits, it's tempting to head straight for the beach or pool. But splash pads are a great alternative – they're super accessible and you don't need to bring loads of stuff with you. There are now dozens of splash pads across the city, but Anneberg Community Beach House is one of our favourite beach-day alternatives. When the Pacific is too chilly or rough for swimming in, you can enjoy the splash pad outside the entrance. Then, inside there's a house with a board game room, ping pong and tons of events, plus a lovely swimming pool, beach volleyball, tennis course, soccor fields and paddle board rental. The five acre beach house was built by William Randolph Hearst for a famous celebrity in the 1920s. It's since become a local institution for Angelos in the know.
---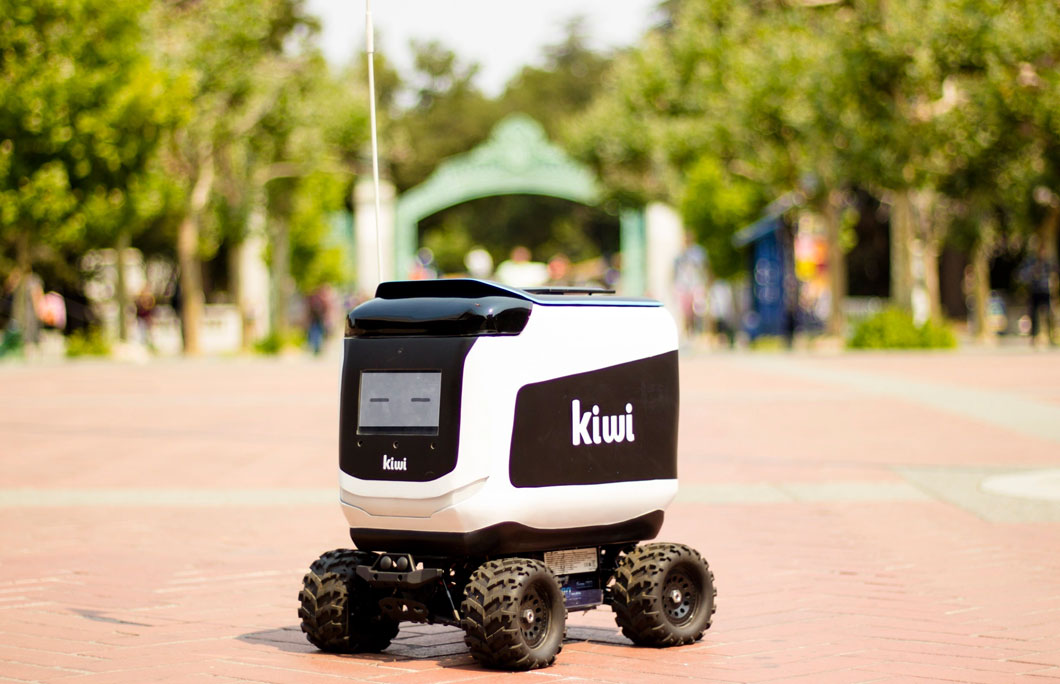 If you've got any kids who are fascinated by science, engineering and tech, hit up Rolling Robots. Instead of building teddy bears and painting pots, children over seven years old can learn how to build their own machines. There are a bunch of different workshops to choose from. At Lego Robotics, kids learn how to build a LEGO Mindstorms robot and learn how to code the robot and its sensors, and compete in challenges. Meanwhile, in the Roblox Studio kids learn how to create 3D worlds, script games, and even publish their work online.
---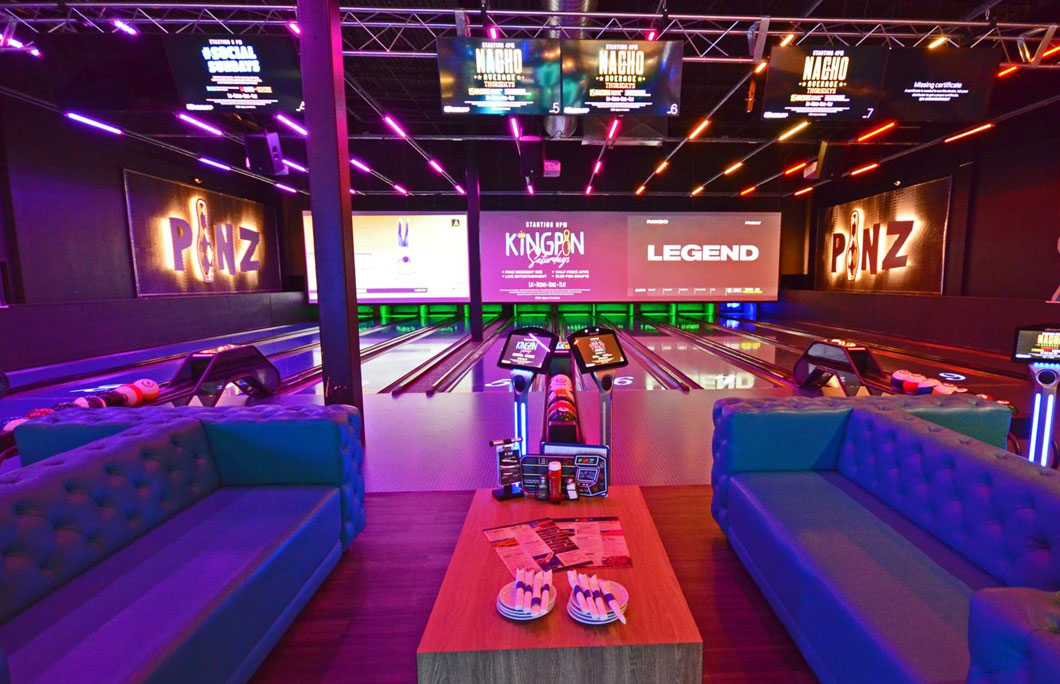 If everyone's had their fill of theme parks, museums and the beach, it's time for Pinz. It's a bowling alley on steroids and the perfect place for kids to learn how to play, with 32 lanes illuminated by neon runner lights and optional bumpers available. The food is great, with a good amount of choice on the adult and kids menus including daily specials, and the beer is even better. There's also a Kids Bowl Free Program, which means you can get two free games for little ones every day of the summer. Beyond bowling, there's an impressive arcade with Pinz with over 40 games, plus air hockey and pool tables too.
---