15 of the Best Nightlife Cities in the USA
If America knows how to do anything, it's partying. The states are practically their own countries, with their own cultures, vibes, and of course, nightlife scenes. Even within the states, one city might be completely different to another, so planning a night out in the USA can be a big undertaking. The only way to know for sure if you like somewhere is by visiting, but when it takes around 45 hours, or six 8-hour days, to travel coast-to-coast, that's a luxury that most of us don't have. So, to help plan your next Party in the USA (sorry), here are 15 of the best nightlife cities in the USA.
15 of the Best Nightlife Cities in the USA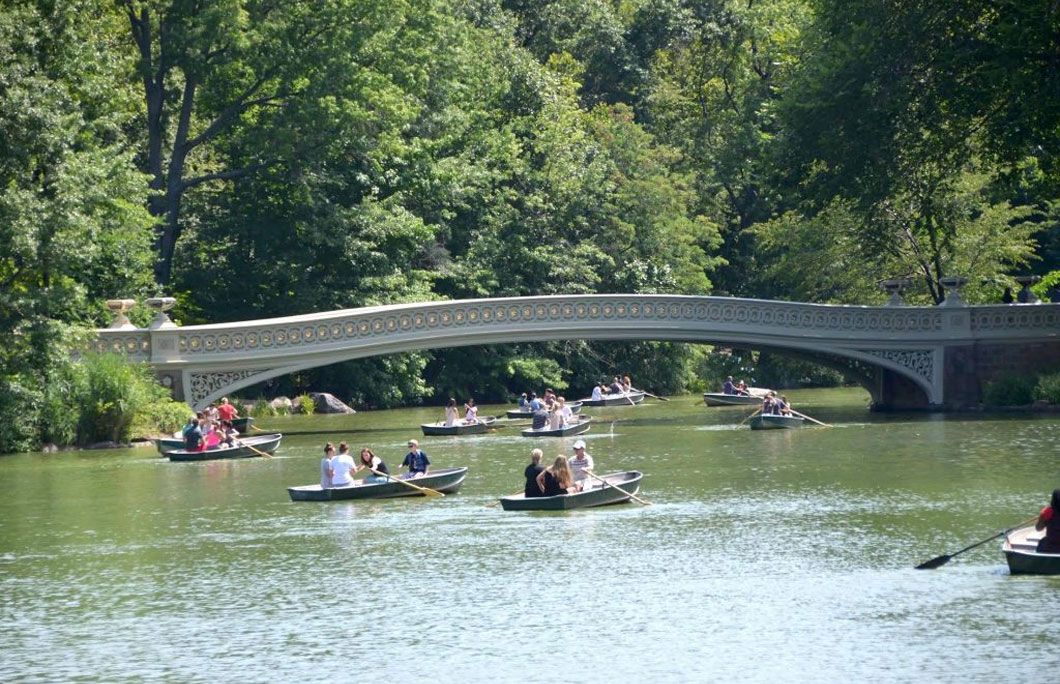 1. New York City, New York
It comes as no surprise that New York City is one of the best nightlife cities in the USA. It's huge, dynamic, unique, and exciting. Plus, it's a great night out for everyone – whether you want to catch a show on Broadway with the family, be in the crowd of a live studio audience on a date, go for a romantic dinner with your partner, or hit the underground clubs with your pals.
---

---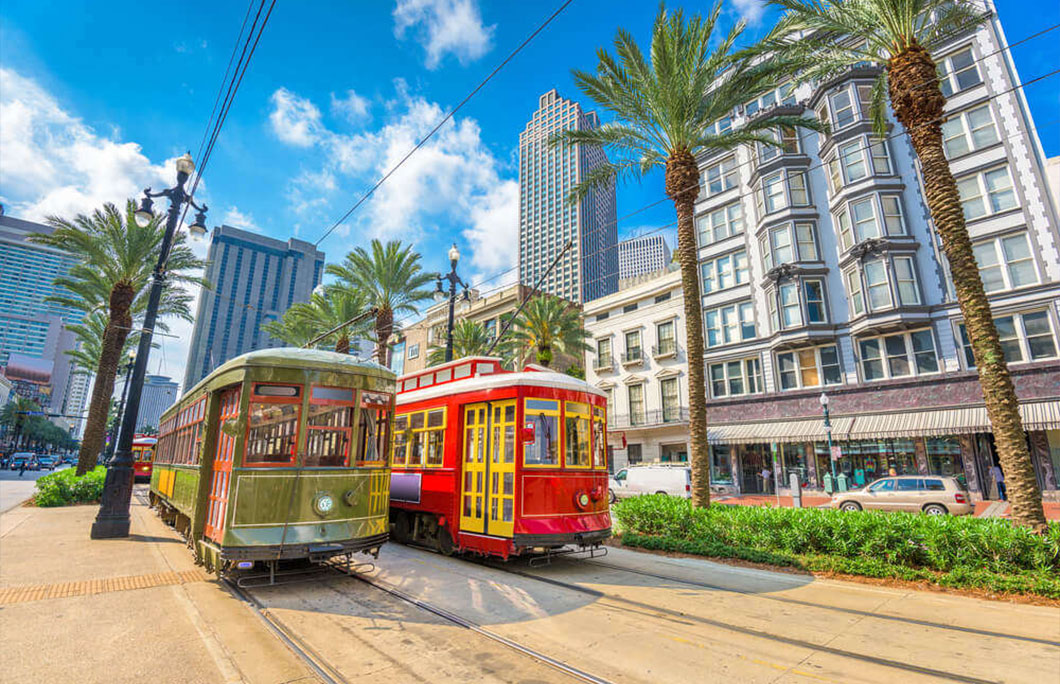 2. New Orleans, Louisiana
New Orleans is way more than its Mardis Gras celebration. It's a cultural hub of food, dancing, music, and excellent cocktails. It's not hard to see why it's one of the best cities for nightlife in the USA. With 24-hour bars, you can catch a party any time of the day. But when night falls, the pretty French Quarter transforms into a hub of nightlife, with Bourbon Street acting as the main strip, lined with jazz bars, smoky cocktail joints, and gumbo spots.
---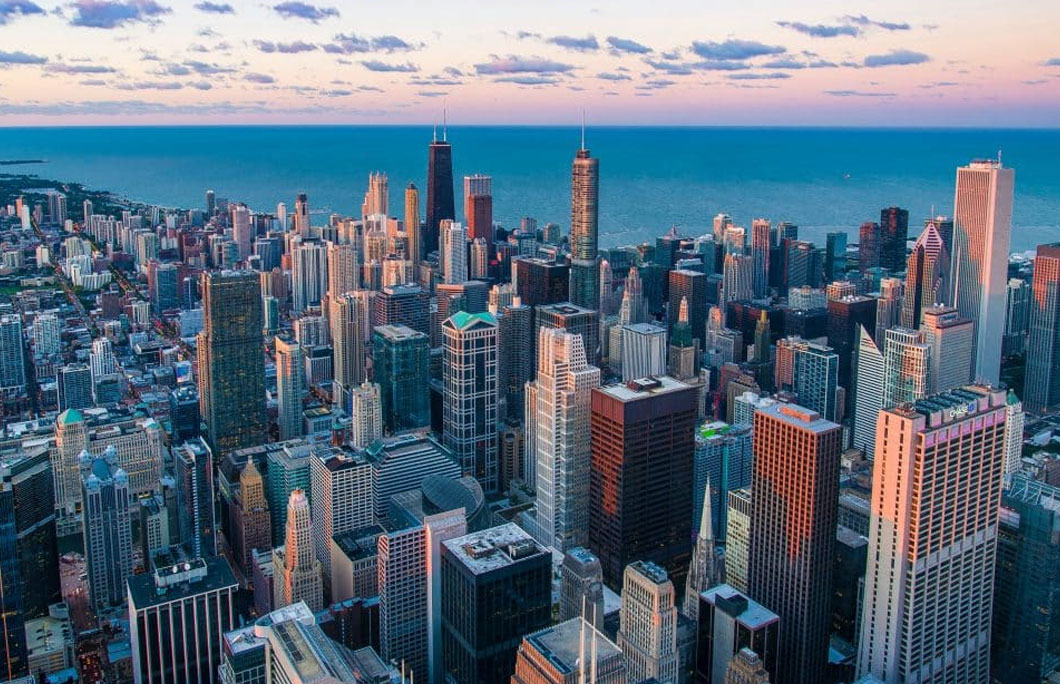 3. Chicago, Illinois
Chicago is on its way to gaining the 'super city' status that Los Angeles and New York have. Its arts and cultural scenes are fantastic, and the fun only continues once the sun goes down. With every kind of bar, pub, lounge, and club, that you could think of, Chicago is a great night out. It's particularly popular around St. Patrick's Day, although might be a bit gimmicky for some.
---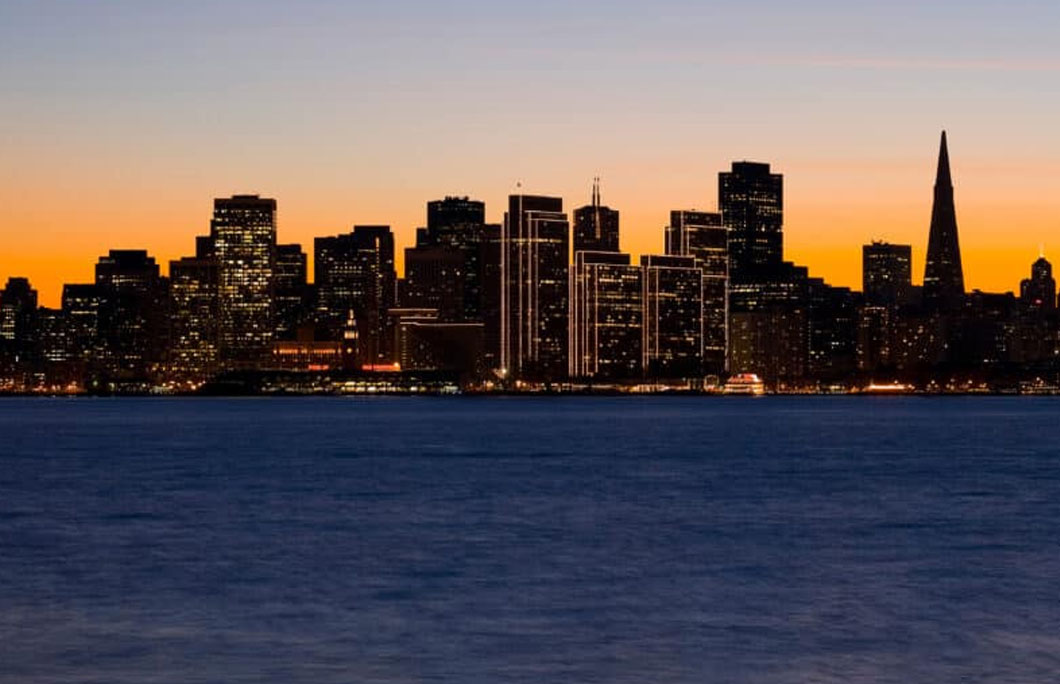 4. San Francisco, California
San Francisco is known for many things. Alcatraz, the endless hills, the trams, the Golden Gate Bridge, Princess Diaries (half joking), and many more. So, if that wasn't enough to get you to San Fran, then this is the kicker: its nightlife scene is incredible. The artsy city puts a twist on a typical Californian night out, with an eclectic mix of grungey bars, underground clubs, upscale lounges, bouncing clubs, and more.
---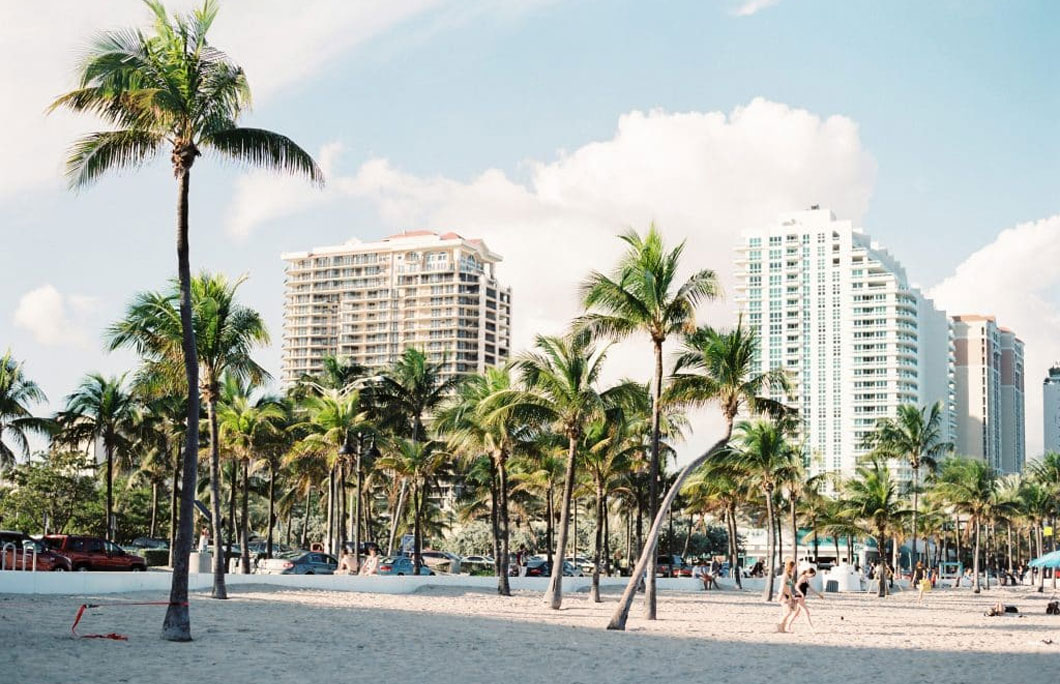 5. Miami, Florida
Miami thrived in the 90s and 00s when music videos were all the rage, presenting the aspirational lifestyle of the time. It was glitzy clubs, bottles of champagne, and glamorous beach clubs. Well, that never ended in Miami – live your R&B music video dream in this celebrity hotspot. The Miami party scene is renowned for being one of the best in the country, so why not try it out for yourself?
---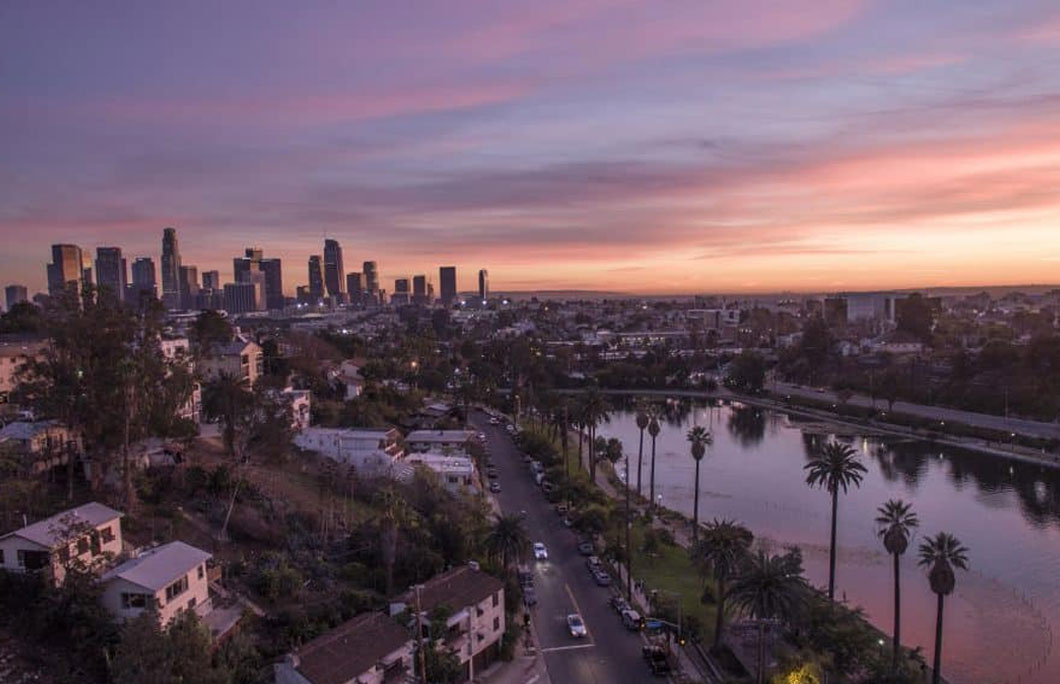 6. Los Angeles, California
There's so much to Los Angeles. As one of the biggest cities in the US, there are so many neighbourhoods that offer up something different. A booming LGBTQ+ scene, bouncing clubs, upscale bars, and live music venues are just some of what the city has in store for partygoers. And one of the best things about Los Angeles is the food scene. Whether it's at the start of the night or the end of the night, you'll find plenty of places to satisfy those tastebuds.
---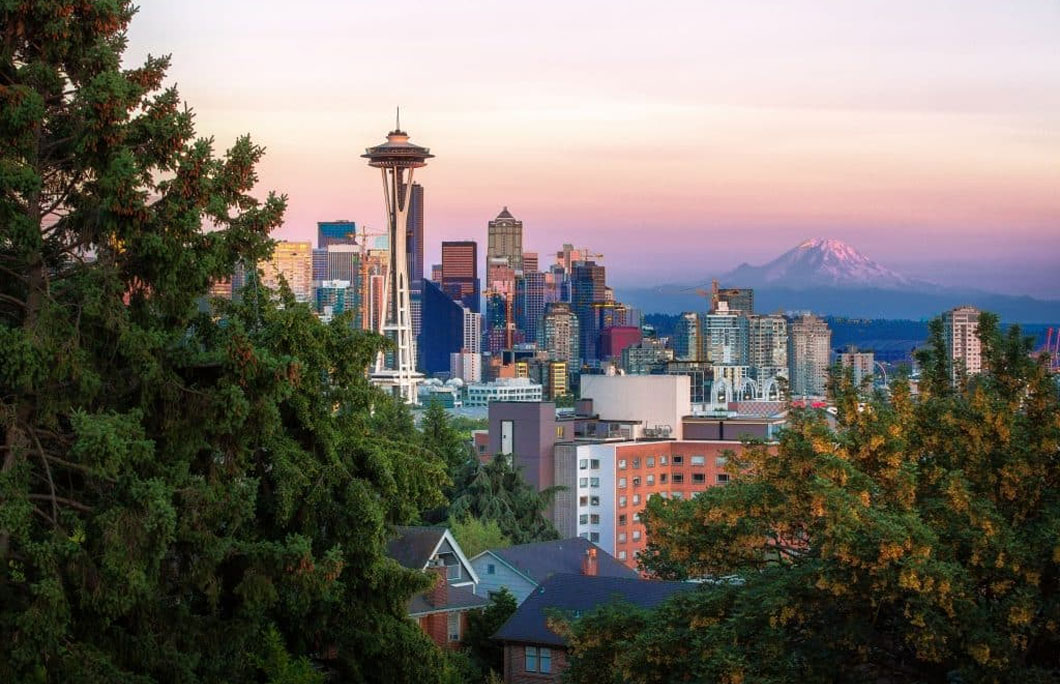 7. Seattle, Washington
Seattle certainly has a classy vibe, with a lot of the nightlife revolving around cocktail and wine bars, rather than booming clubs. But there are some places with a full dancefloor, you just might have to seek them out. If you do want something lively, a live music venue is always a good choice. Live music is pretty integral to Seattle's culture – you'll find it everywhere.
---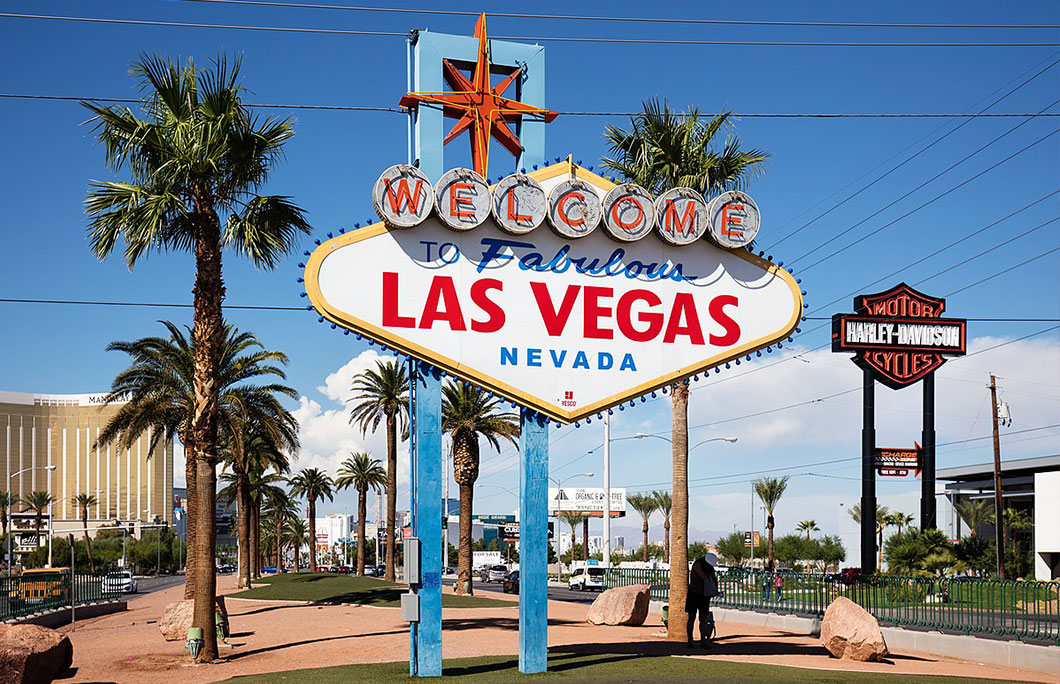 8. Las Vegas, Nevada
What's a list of the best nightlife cities in the USA without Sin City? With every kind of club you can imagine, casinos galore, upmarket restaurants, and round-the-clock party culture, Las Vegas is undoubtedly one of the best nightlife cities in the USA. Whether you're celebrating an anniversary, going on a hen do, or even getting married, it's hard to not have a good time in Vegas.
---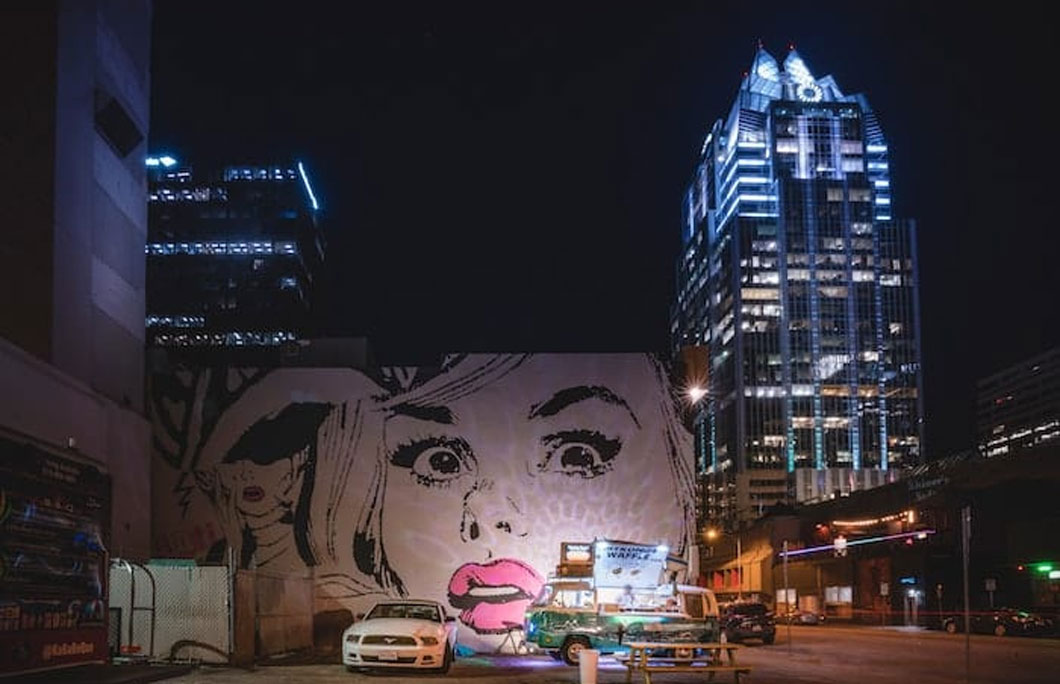 9. Austin, Texas
Music loves, rejoice. Austin's official motto is "live music capital of the world", so what's a visit to the city without a trip to a live music spot or two? You'd be mistaken in thinking it's all country music, too. There's everything from hip-hop to live DJs to reggae. We recommend checking out a few places to get a feel for this friendly city. Even if music isn't your thing (slightly judging but fine), you'll find a whole host of bars, pubs, and clubs along 6th Street.
---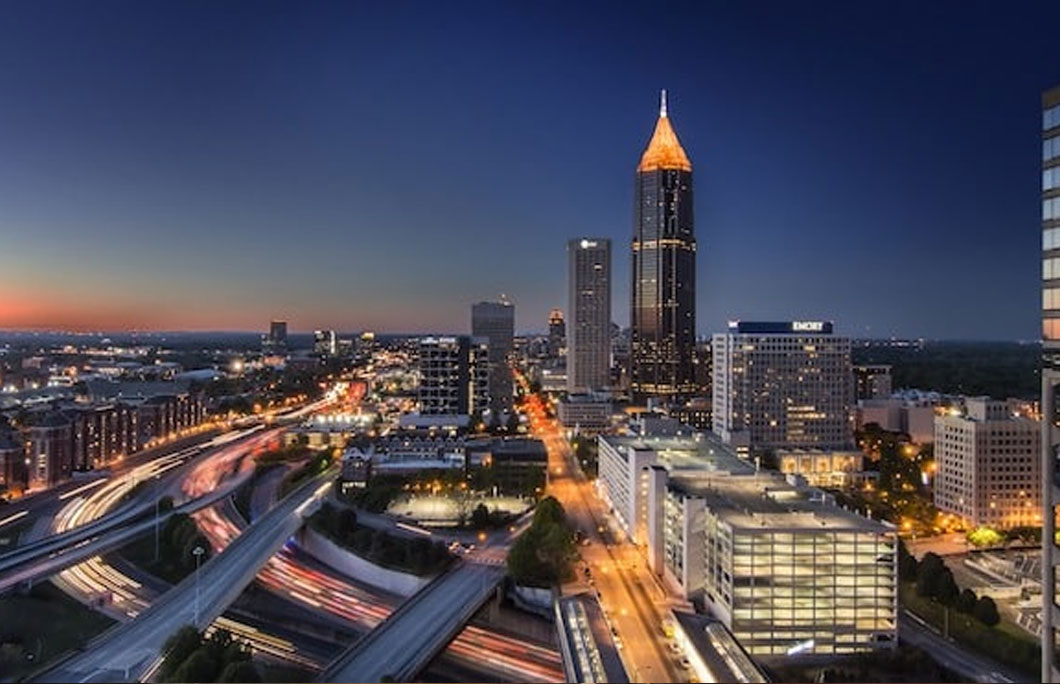 10. Atlanta, Georgia
Atlanta is one of the coolest cities in the country. It's highly regarded as a city with a huge art, culture, and music scene, so it's no surprise that it's one of the best nightlife cities in the USA. Of course, the live music scene here is booming, and there are super-sleek, neon-lit lounges galore. But if you want something different and quintessentially Georgian, check out a Southern-style saloon for a chilled drink with the locals.
---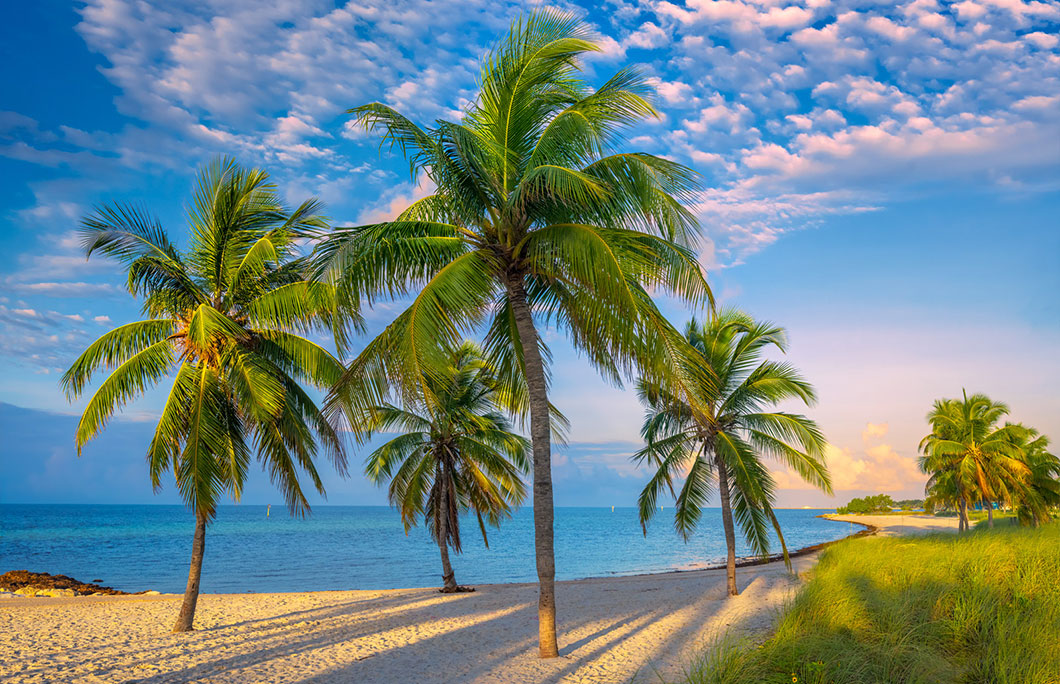 11. Key West, Florida
As one of the most raucous places in Florida, it's no surprise that Key West is on this list. There's something about the tropical climate that makes people go wild, all day and night. Make your merry way to Duval Street to see the famous nightlife for yourself. The Duval Crawl is a Key West rite of passage, so in the spirit of local tradition, why not give it a go?
---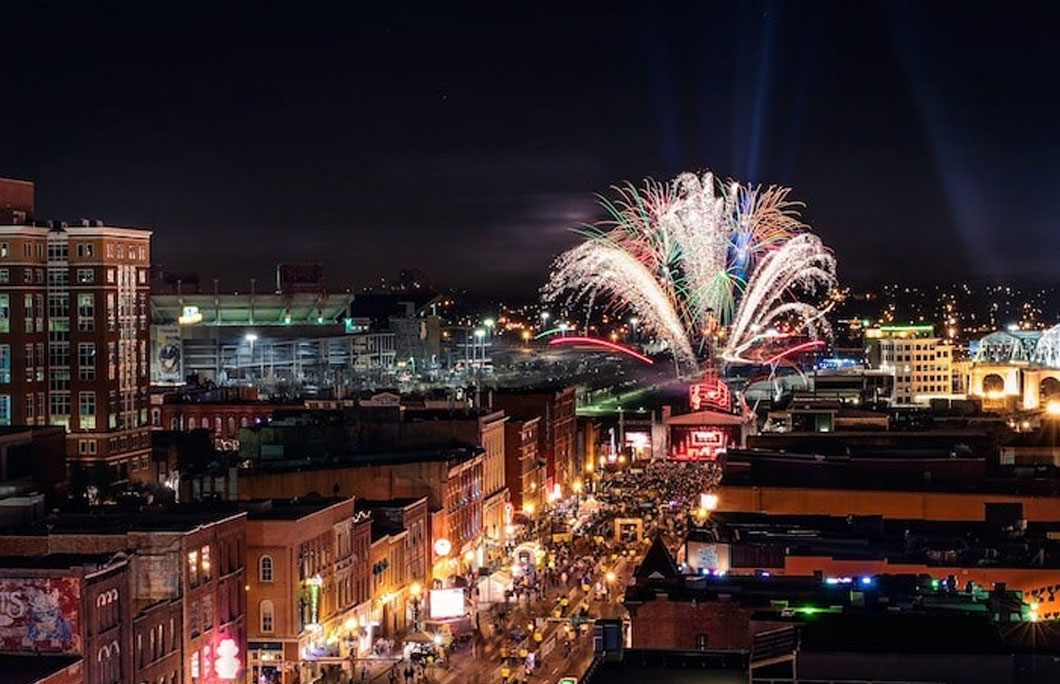 12. Nashville, Tennessee
A bad night out is simply not synonymous with Nashville. It's a mecca of live music, where you can watch some of the best unknown musicians in the country performing in their local bars. There are few places in the United States that compare to the iconic Broadway. The strip is a huge thoroughfare of neon-lit bars, pubs, and clubs. Head to the aptly named Honky Tonk Highway for a stretch of live music venues and embrace the Nashville way.
---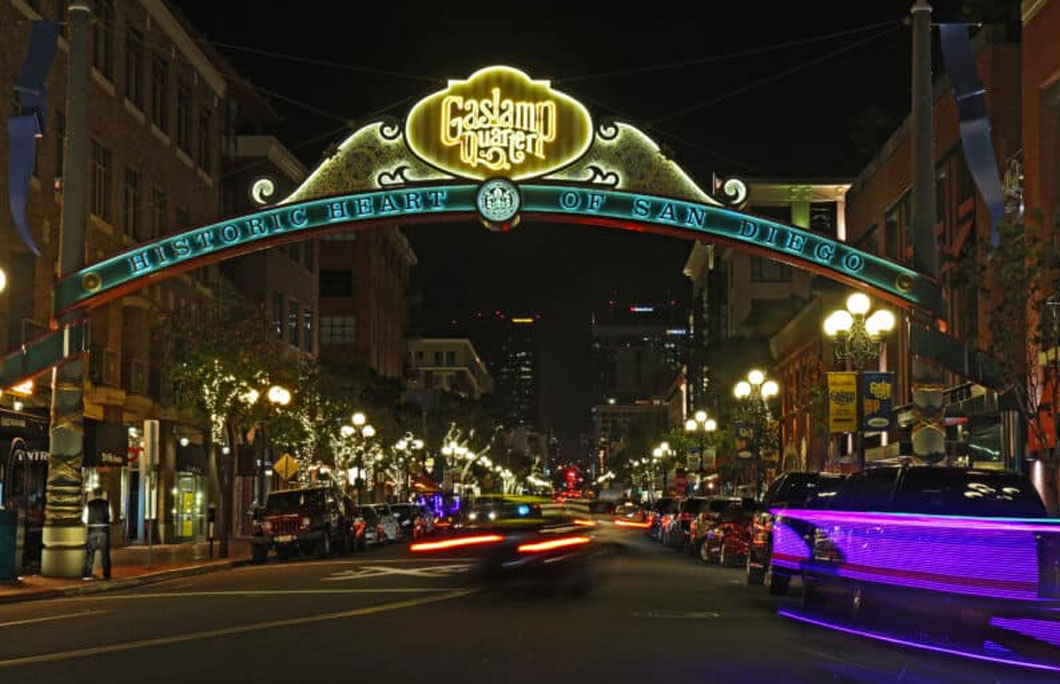 13. San Diego, California
San Diego's nightlife is varied and exciting, with everything from jam-packed clubs, to open-air movie nights, to beach parties. In comparison to its Californian neighbours, more laid-back than Los Angeles and doesn't have the same edge that San Fransisco does. It's good, honest fun. Head to the city's iconic Gaslamp Quarter for 16 walkable blocks of rooftop bars, nightclubs, jazz clubs, and fantastic restaurants.
---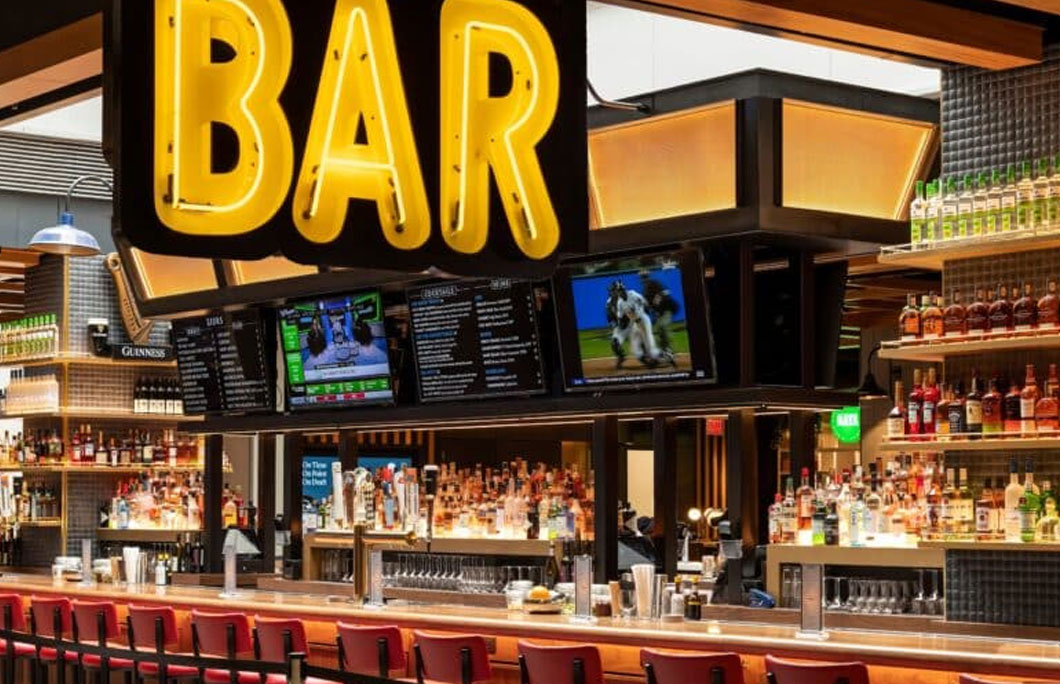 14. Philadelphia, Pennsylvania
While there is a huge bar culture in Philadelphia, fret not, they're not all like Paddy's Pub from It's Always Sunny In Philadelphia. The nightlife scene in Philadelphia is booming, with a great mix of rock, hip-hop, and rap live music scenes. And the fun doesn't stop there. There's a whole host of fun, entertaining bars, from axe throwing to belly dancing.
---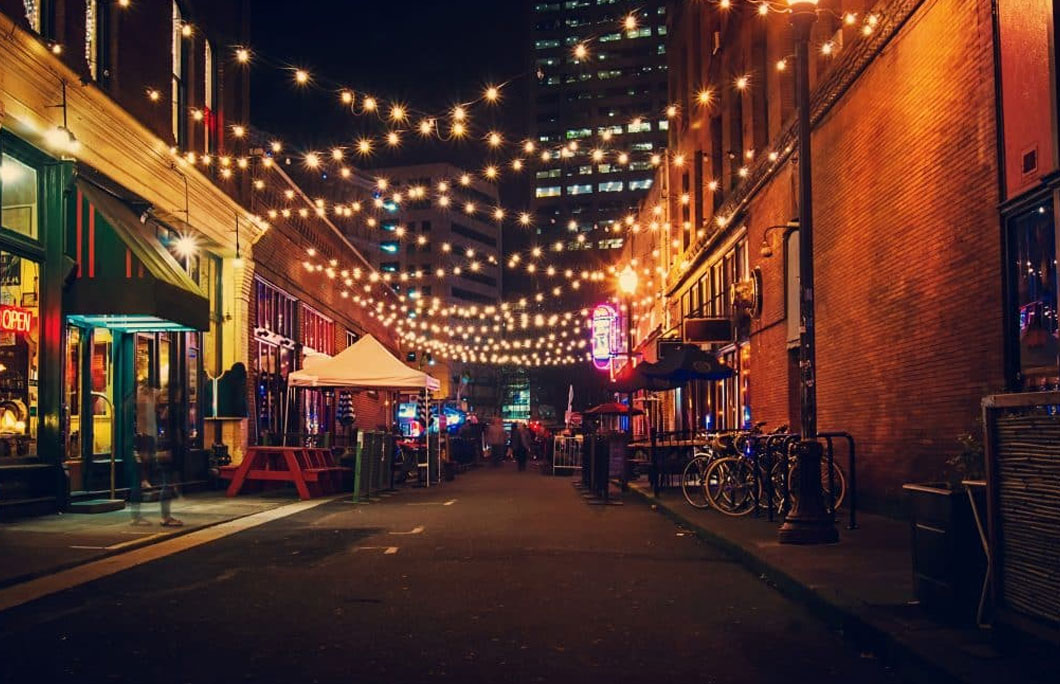 15. Portland, Oregon
The nightlife in Portland is interesting. A lot of the bars in Portland centre around karaoke – or should we say, 'open mic nights'. It's certainly a fun time, and a night out here might just end up in you belting out Natasha Bedingfield's Unwritten to a happy crowd. Another interesting thing about Portland is its penchant for strip clubs. It has the most strip clubs per capita and they're surprisingly inclusive.
---