The 25 Best Burgers In Maryland
No matter whether you like your burgers classic or gourmet, you will be spoiled for choice when it comes to the best of what Maryland burgers can offer. Be creative or sit back and order the "I'll have what they're having" option – whatever works is great!
Either way, expect those hunger pangs to arrive as you work your way through the 25 best Maryland burgers…
The Best Burgers In Maryland, How do these rankings work?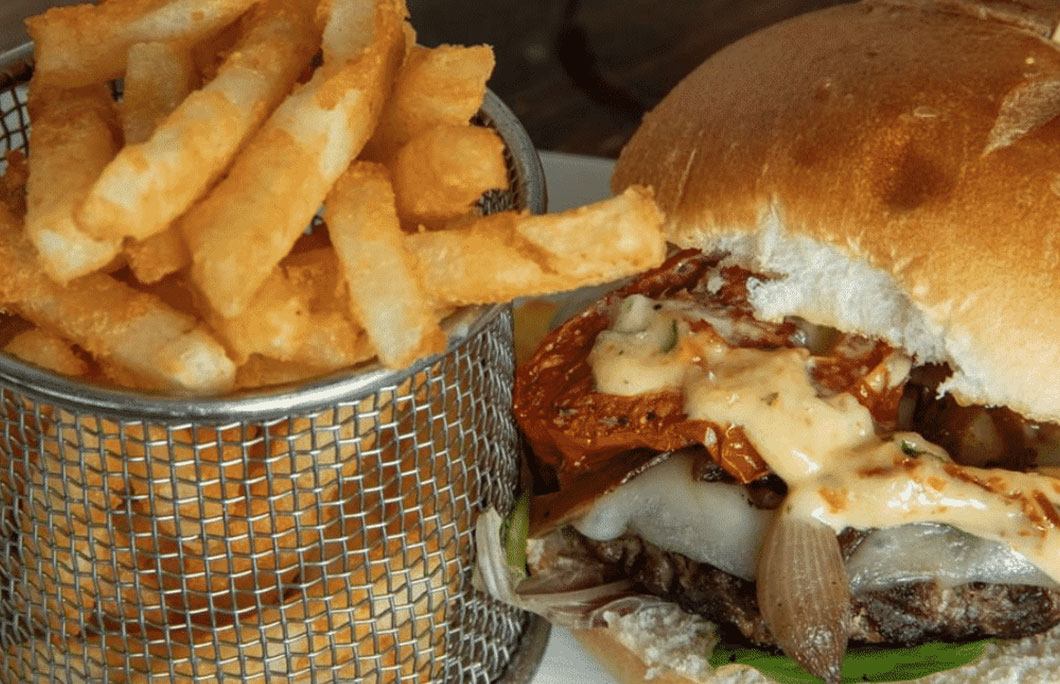 1. Longboard Cafe, Ocean City
As the name suggests, Longboard Cafe is a fun surf-themed bistro, located in the Town Center shopping plaza. They use a custom blend of chuck, brisket and short rib for their burgers, aiming to use as many local ingredients wherever possible. The signature Longboard Burger with spicy-sweet bacon, provolone, horseradish crema, lettuce, red onion and a medium fried egg is a must-order.
---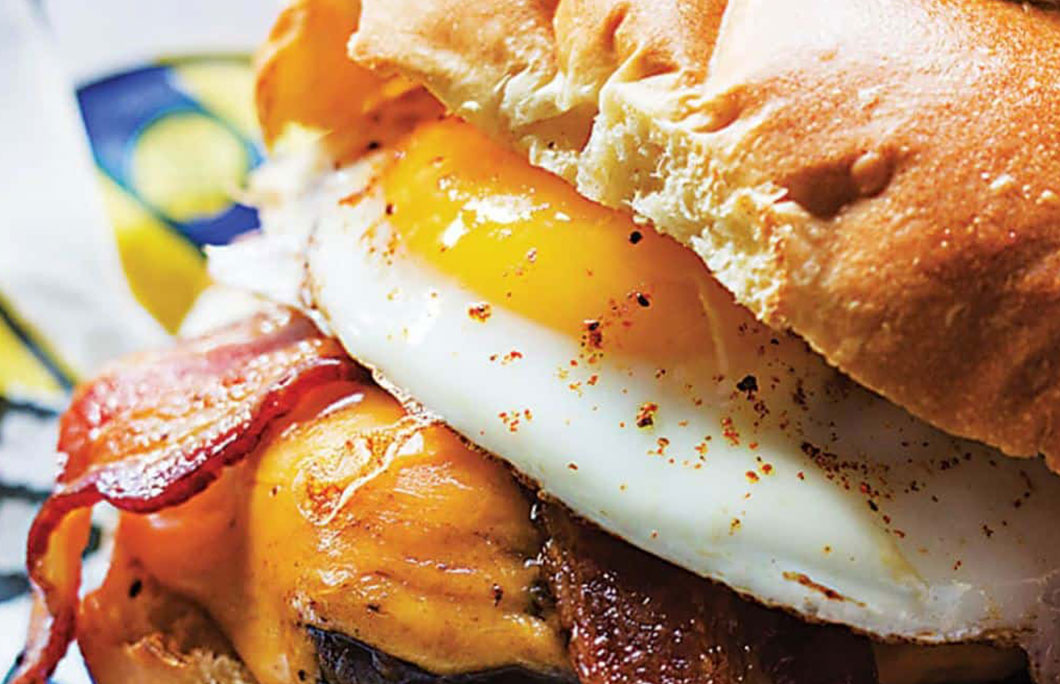 2. The Abbey Burger Bistro, Baltimore
You can't talk about burgers in Baltimore without including the Abbey Burger Bistro and their Simply AJ10 burger. Named after a former baseball player, Adam Jones, who played for Baltimore, the Simply AJ10 features a Kobe beef patty along with bacon, avocado, jalapenos and pepper-jack cheese.
You have to try this burger when you pop into the Abbey Burger Bistro – simply put, it's one of the best burgers in the city.
---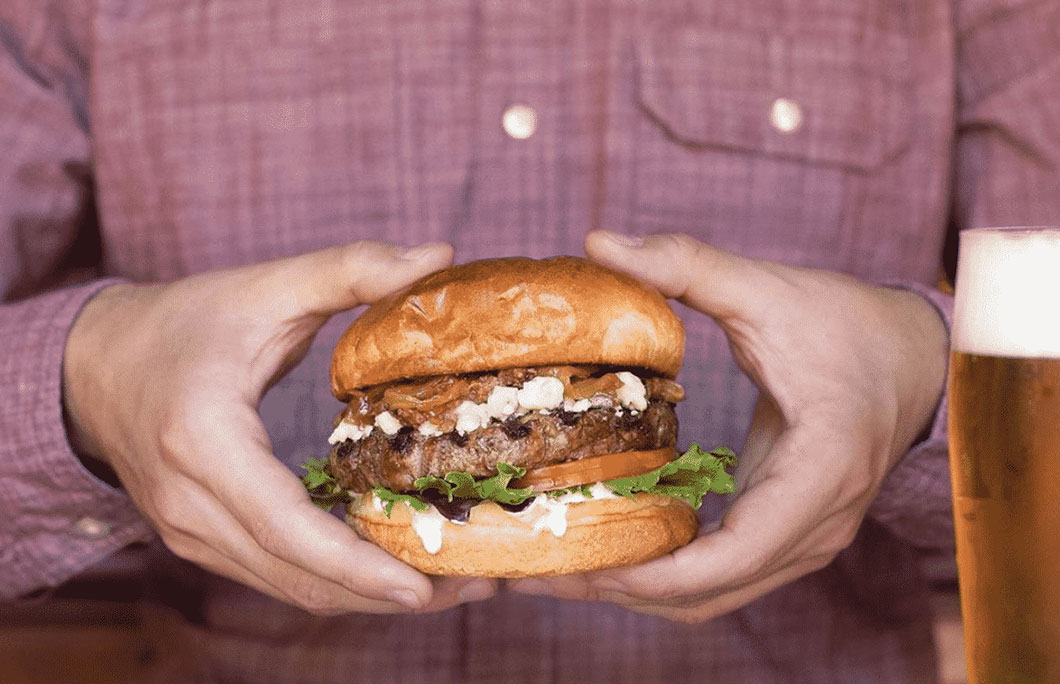 3. Gordon Biersch Brewery Restaurant, Annapolis
At Gordon Biersch, you get what you ask for. Literally. If you have a preference for how your meat is cooked, tell the chef and they will cook it to perfection.
Enjoy a good ol' fashioned American burger here, cooked the way you want it, and with all the normal toppings you'd find in a regular burger. There are no frills and gimmicks at Gordon Biersch. Just the good stuff.
---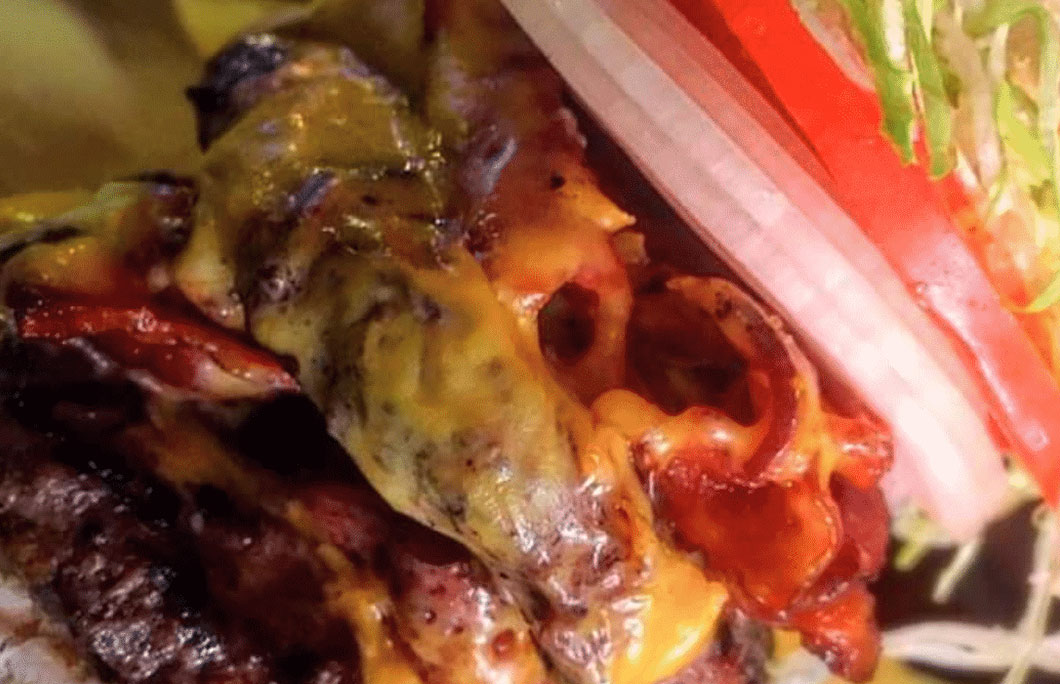 4. Wag's Restaurant, Frederick
Wag's has been a local favourite from 1981, and since opening all the way back then you'll struggle to find a better burger in Frederick. There are 14 different burgers to choose from, including a blue cheese and bacon option. Our pick? You've simply got to try any burger (at least once) that comes with the special Wag's sauce – it's a tasty tomato and herb creation that screams 'yum'.
---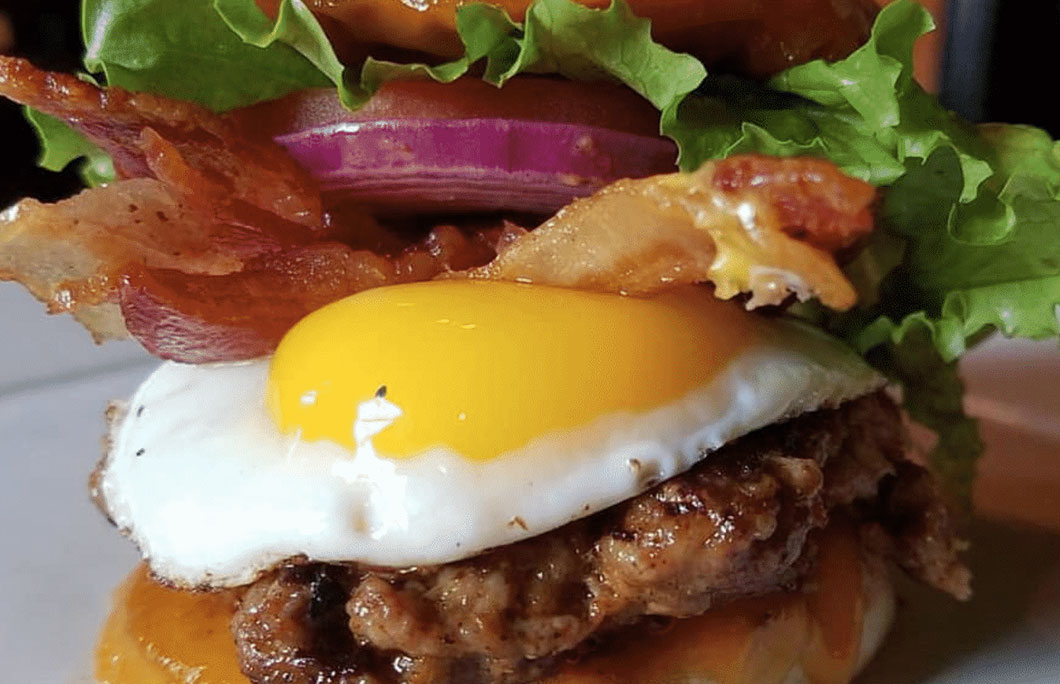 5. Kooper's North, Lutherville-Timonium
Named after the owner's Yellow Lab (Kooper, 1995-2007), this establishment is all about the important things: friendship, loyalty, and wholesome food. In keeping with such a can-do philosophy, Kooper's North partners with local produce makers, bakers, butchers and seafood providers.
You're going to be hard-pressed to choose from the menu, however. If/when push comes to shove, we wholeheartedly recommend one of the signature burgers: Billy's Wagyu, which has the kind of beef-enhanced ingredients (roasted garlic cream cheese, truffle arugula, apple-wood smoked bacon) to make your heart sing.
---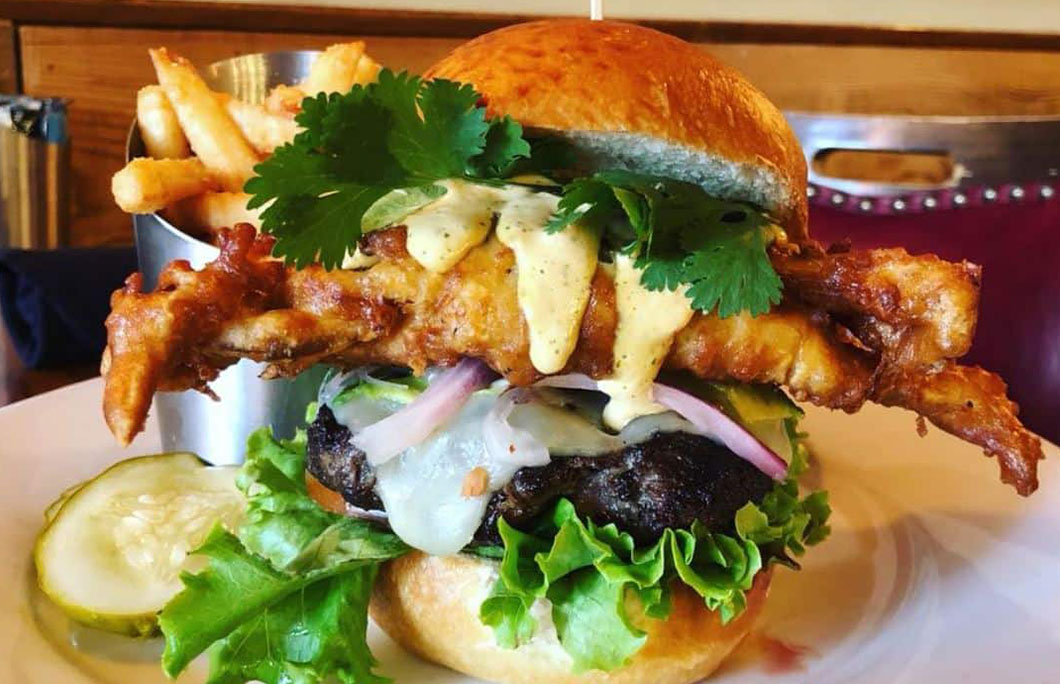 6. Kooper's Tavern, Baltimore
Kooper's Tavern is one of the best places to get a burger in Baltimore because of its hearty build-your-own-burger (BYOB) option. You can skimp out and go for traditional beef patties or you could splurge a bit and go for the wagyu or bison.
If you don't feel like thinking too much with the BYOB option, their Elvis Got the Blues burger is another great and tasty option.
---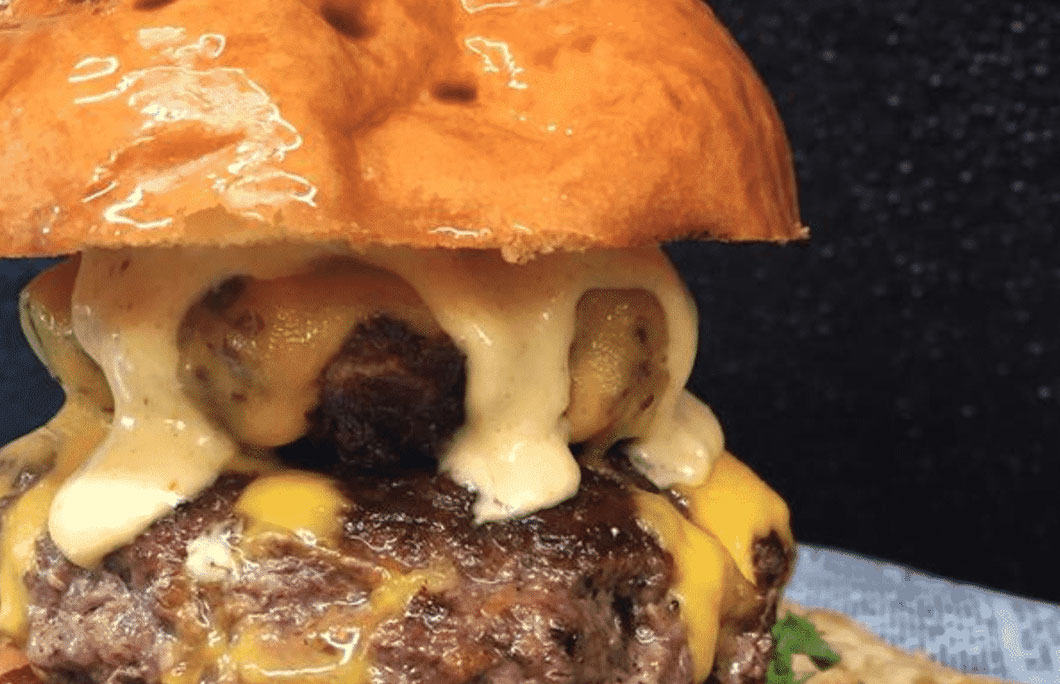 7. Vagabond Sandwich Company, Bel Air
What a brilliant heritage-driven business/food model Vagabond Sandwich Company has: "people are people, stay humble, be kind to others and give 'em good grub!" The owner's grandmother, Nancy, built her business in this way, and it continues with a menu that delivers bite after bite.
Yes, there are bunches of sandwiches here, but don't you dare forget the burgers: from Boo Hoo (blackened burger, bacon, tomato, mayonnaise and bleu cheese crumble) to Kevin Bacon (bacon, jalapeno, cheddar, green leaf, tomato and sriracha aioli), this Vagabond is as good as their word.
---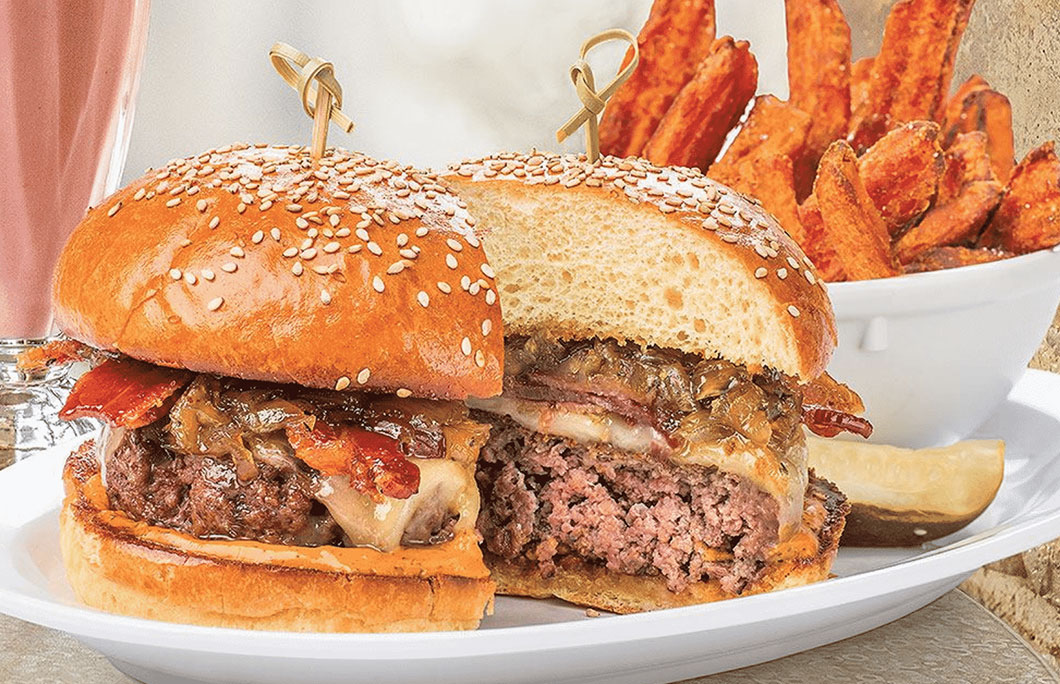 8. The Burger Bar by Wegmans, Glenarden
Great food made fresh and just the way you like it, friendly staff, on-the-money customer service, and a go-to place that has increased its popularity through the very best kind of feedback – word of mouth – you'll keep coming back to Burger Bar by Wegmans because there just isn't any excuse not to.
From flavoursome and waistline-stretching burgers to sidelines such as bacon maple, do yourself a favour: walk in, take a seat, choose from the menu, sit back, dig in, and exhale. Repeat until you are very full.
---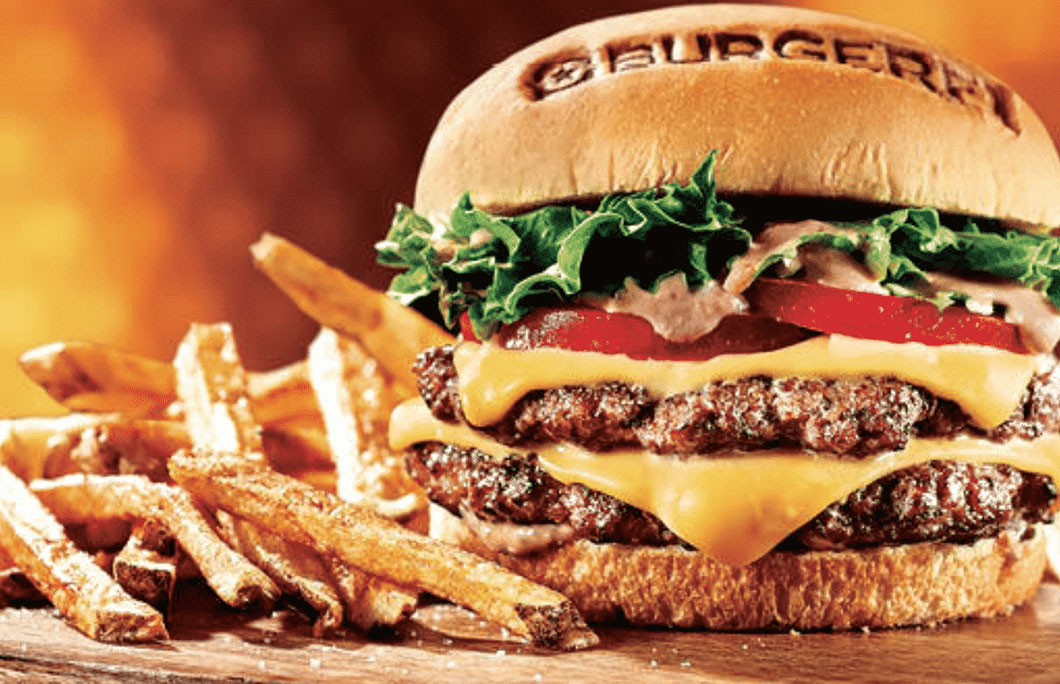 9. BurgerFi, Silverspring
Justifiably proud of serving responsibly-raised Angus beef (sourced only from ranches that adhere to the 'Never Ever' program of free from steroids, hormones, additives and antibiotics), BurgerFi has over 100 locations across the U.S. It is safe to say, therefore, that they didn't get to where are they are without being on top of their game.
Alongside their award-winning beef, you may as well get used to BurgerFi's hand-cut fries, quinoa-based VegeFi burgers, Springer Mountain Farms chickens and – over-indulgence alert! – frozen custard desserts.
---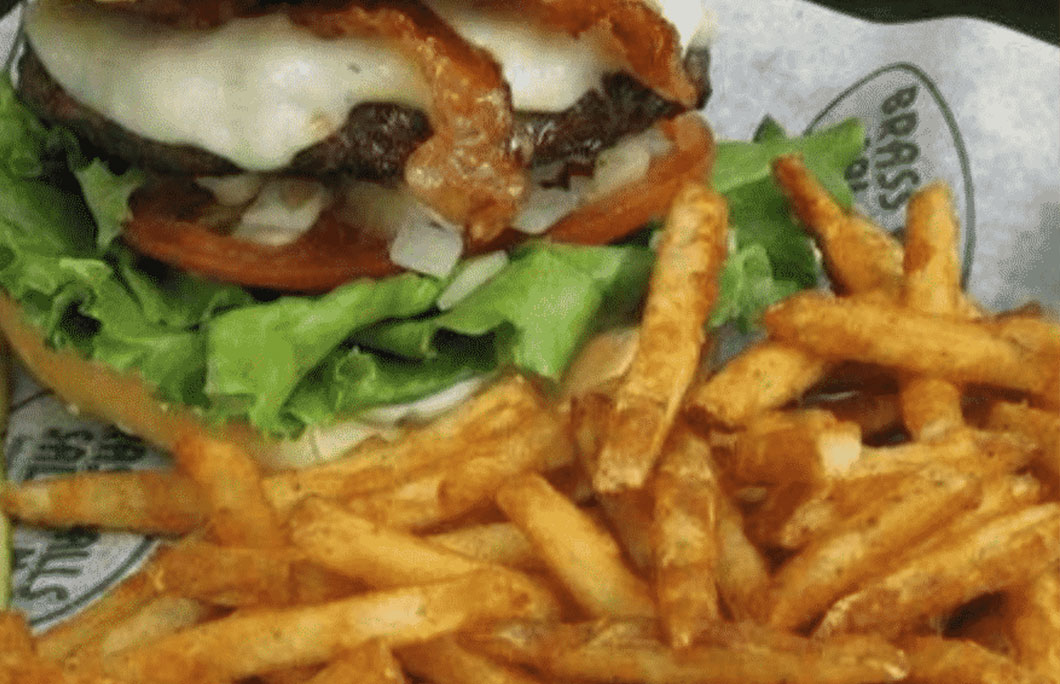 10. Big Pecker's Bar & Grill, Ocean City
With a name like this, it can only mean one thing: the half-pound beef burgers here are unashamedly bold, brash and totally (as they say themselves) "bodacious". Teeming over with a fun and casual atmosphere, Big Pecker's Bar & Grill is the antidote to all that ails you.
From the Eastern Shore favourite Chesapeake Burger (topped with crab dip and cheddar cheese) to the No Freeze On Cheese (served with your choice from Swiss, American, Provolone, Pepper Jack or Cheddar), the expansive menu grabs you from the get-go.
---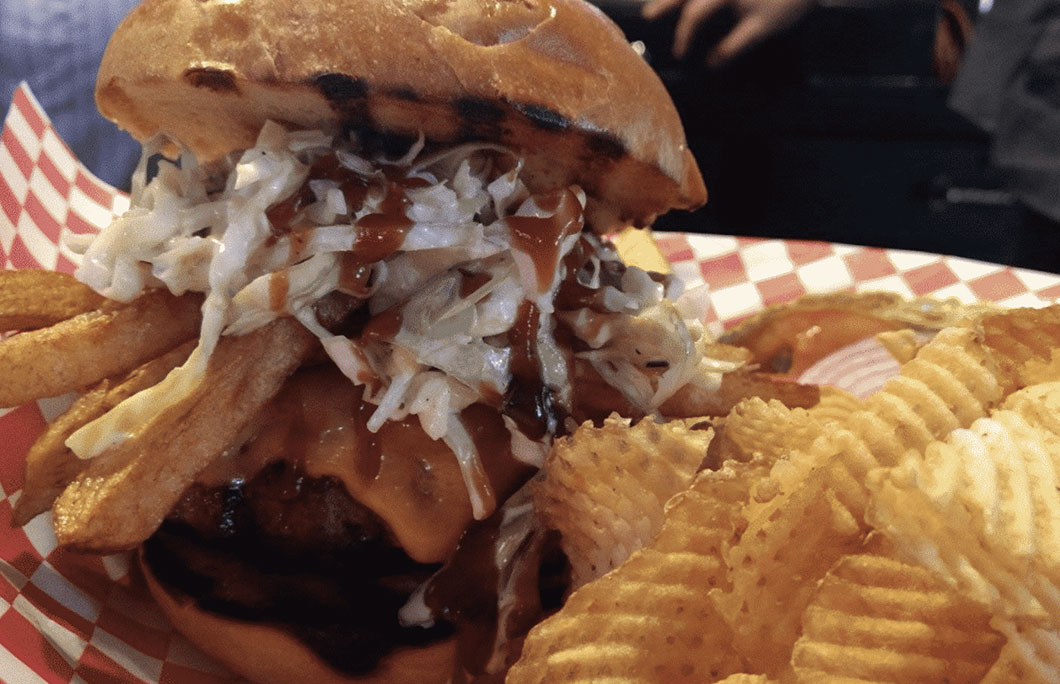 11. Brewer's Cask
A popular 'hole in the wall' style restaurant for locals and a firm favourite for their delicious burgers.
Looking for a juicy chargrilled burger? Then opt for their specialty the BBQ Baconator – but be prepared for a messy bite!
---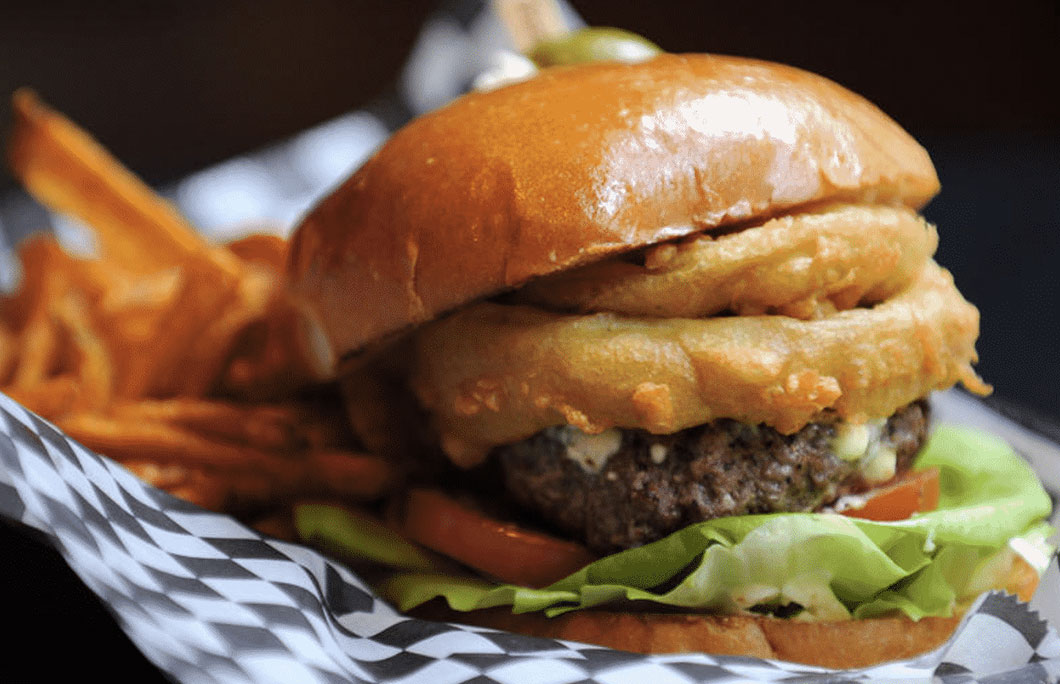 12. The Abbey Burger Bistro, Ocean City
You only have to be aware of three words here – three words that strike at the heart of anyone who cares about having a full belly and a smiling face: burgers and beer. Named as Maryland's Best Burger (by USA Today), the Abbey Burger Bistro is a neighbourhood spot that caters as much to sports fans as to the full family clan.
With four Maryland locations and a menu that runs the range from amazing burgers (the line for the Peanut Butter Burger starts here) to spiked milkshakes (it's a green and chunky thumbs-up to the Fat Irishman – Bailey's ice cream, Irish whiskey, whipped cream), ABB sure knows its customer base. Hop aboard!
---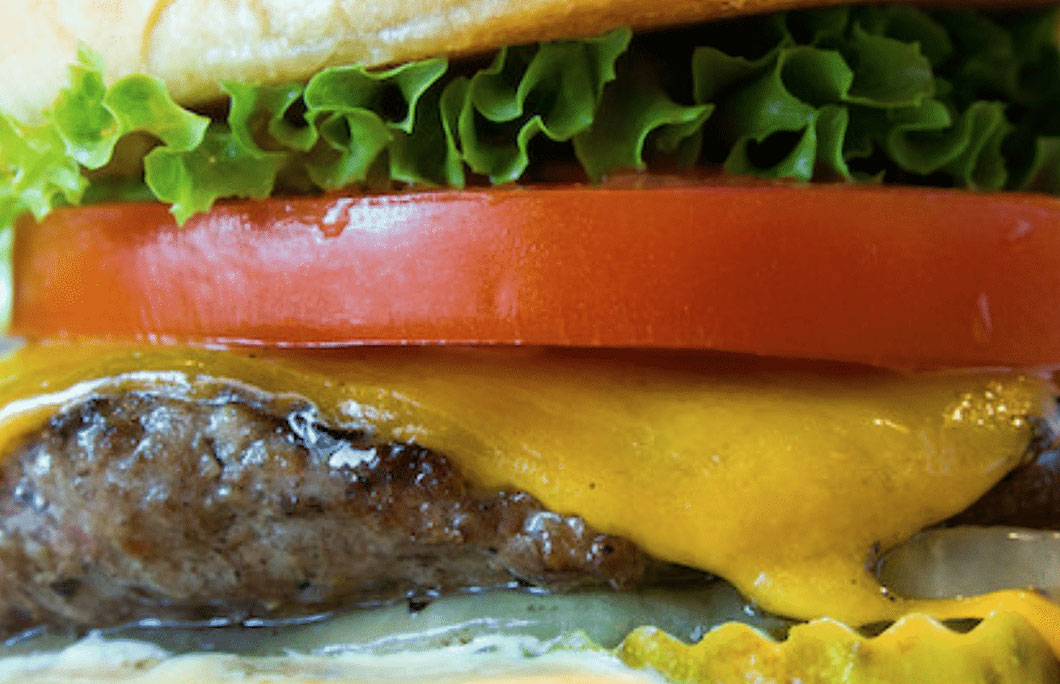 13. BGR The Burger Joint, Germantown
Just in case you're wondering, the BGR stands for 'burgers grilled right', and that's precisely what you get when you step into BGR The Burger Joint, sit down, and order from the substantial menu of foodie treats.
Grilled on an exposed flame, and cooked to your specific order (as well as to temperature), the burgers here are wonders of the art of cooking: from Signatures (such as California Turkey) to Masterpieces (such as Triple D), this joint will always be jumping. As will you – for joy at such lip-smacking food.
---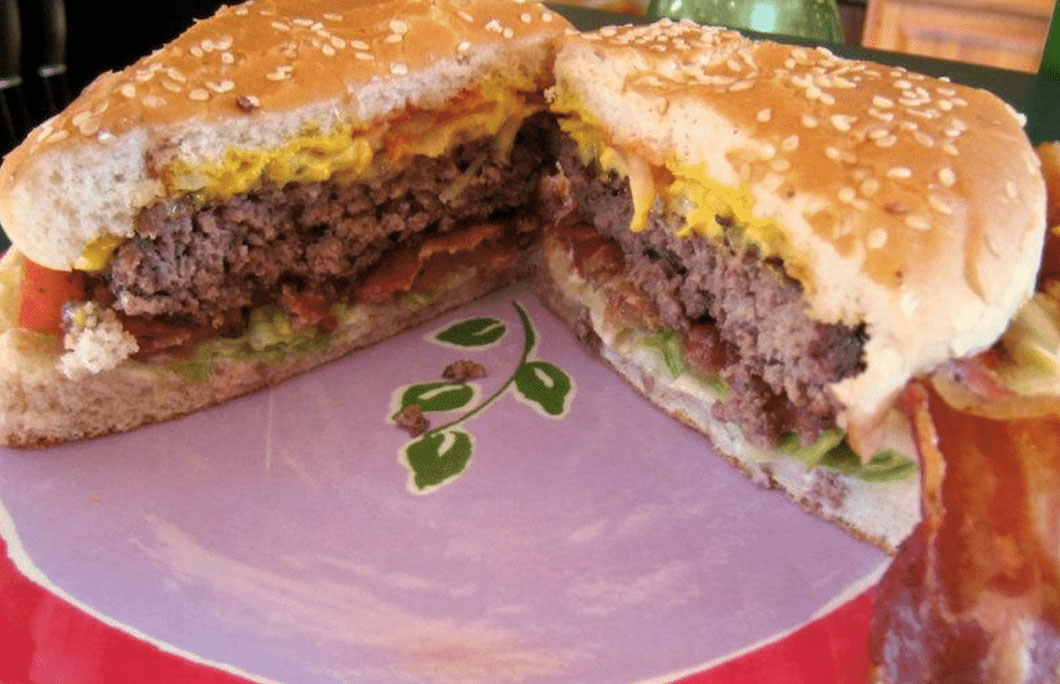 14. Sunshine General Store, Brookeville
Breakfast and burgers – it doesn't get any easier than that in this friendly community store that serves up delicious fare.
The piping hot food at Sunshine General Store includes the staples of finger-lickin'-good grub: sizeable burgers, bacon sliced thick and toothsome, gap-filling BLTs, and the kind of pancakes that once experienced just have to be sampled again. And again.
---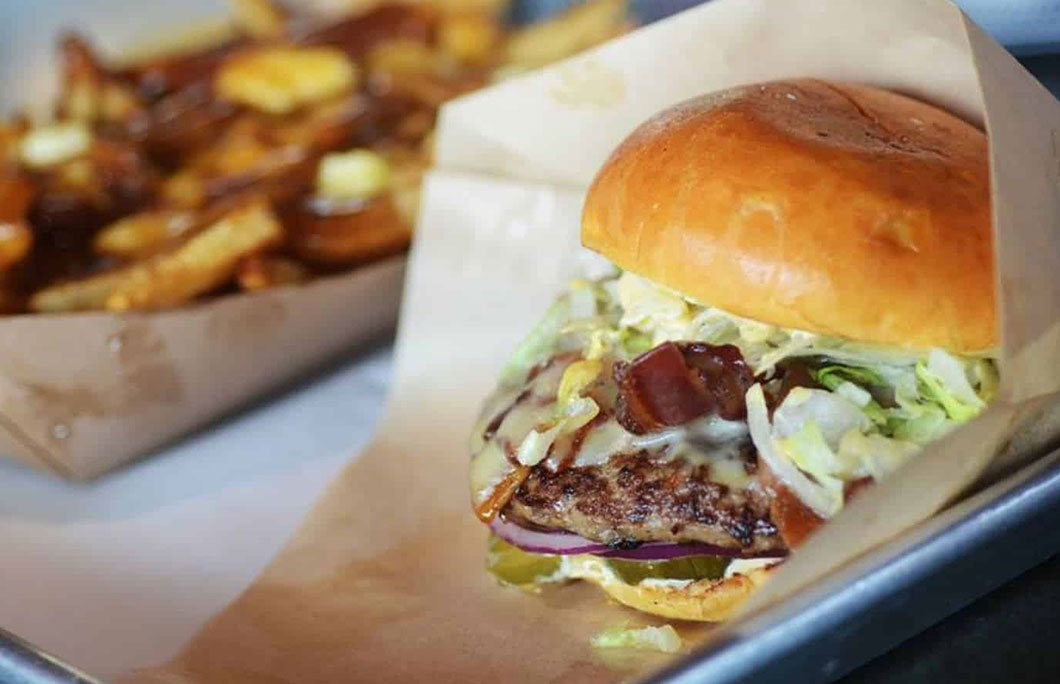 15. Clark Burger, Baltimore
Clark Burger is an American burger shop in Baltimore but it flexes some Canadian influences. From their mouth-watering poutine to their star burger, the Full Mountie (named after a Canadian cop, it's a rich Black Angus beef burger), this shop specialises in providing some Canadian hospitality in the American harbour town.
Make it a full Canadian meal at Clark Burger and order the Full Mountie and then pair it with a side of decadent poutine fries.
---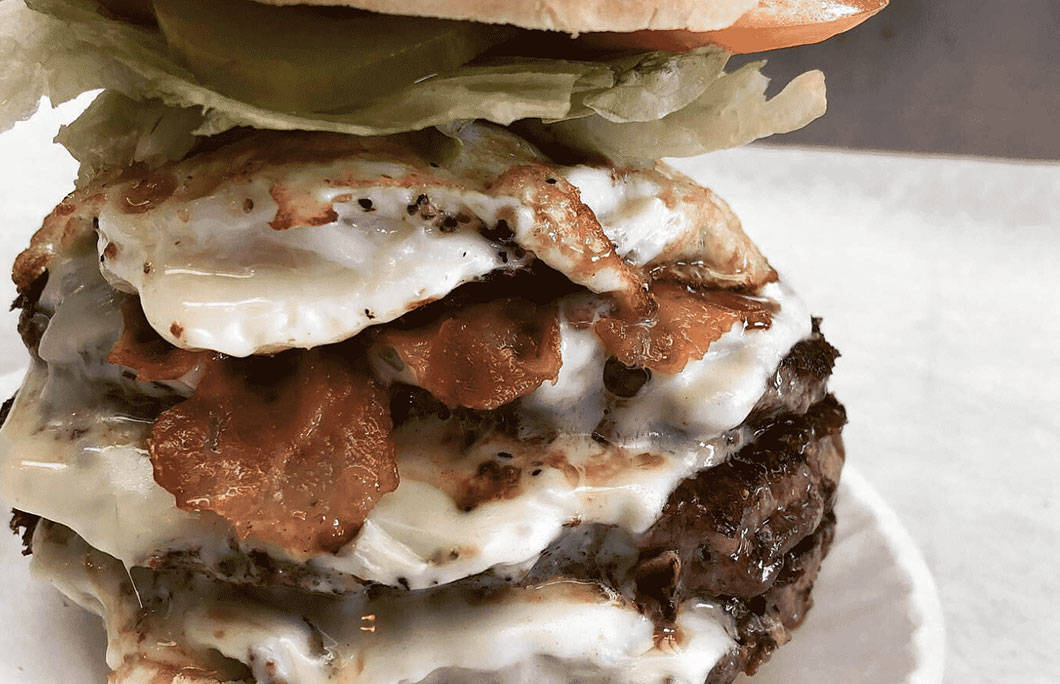 16. Alaska Stand, Ocean City
Located on the Ocean City boardwalk, Alaska Stand has been looking out at breathtaking views for almost 90 years. We are, then, talking about traditions and set-in-stone standards that have carried this long-established eatery through decades of success.
Such success is down to the mixture of service and food: from scrumptious breakfast platters to a large selection of burger/hot dog options, make sure this one is on your must-visit list. (NB: Alaska Stand is closed for the season, and will reopen in May 2020.)
---
17. URBurger, Edgewater
This is cool – a burger bar concept that blends casual and relaxed dining options with the better aspects of take-out food. The combination of the two informs a restaurant that has the best of both worlds. Needless to say, UR Burger doesn't disappoint.
There is, of course, a full burger menu here, including Sunrise (cheddar, bacon, fried egg, bacon relish) and Tiki (Teriyaki glaze, pepper jack, grilled pineapple, bacon relish), but the USP of URB is in the first syllable – 'your' burger. In other words, you can have your beef any and every which way you want it. Thank you – URWelcome!
---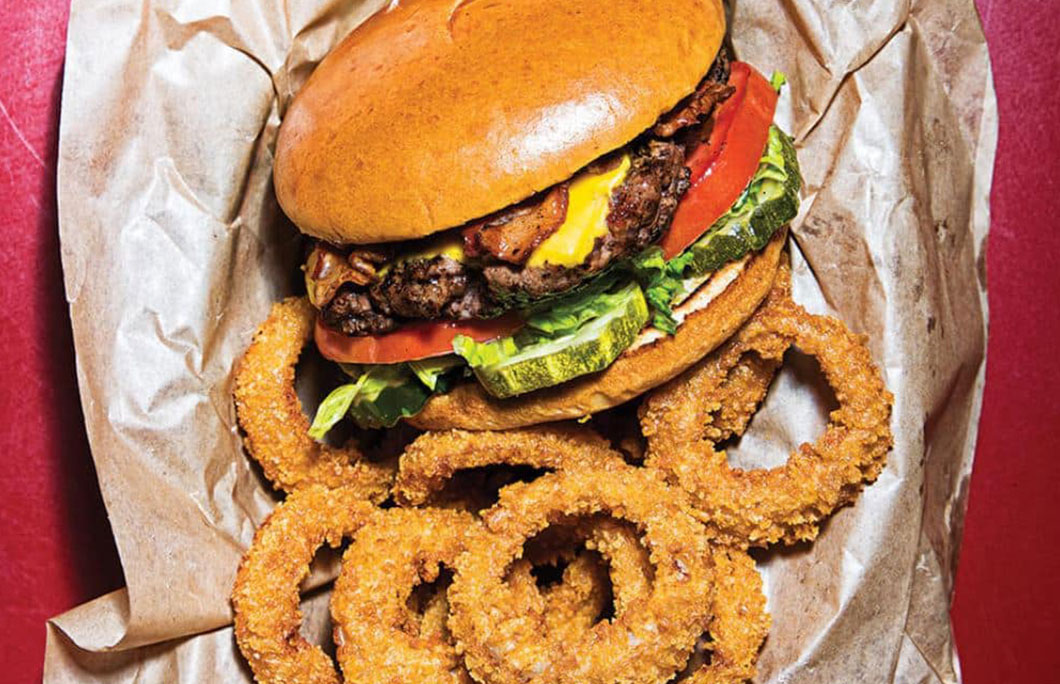 18. Burger Bros, Baltimore
Burger Bros. is Baltimore's version of the no-frills, no gimmicks burger shop. Their menu consists of three burger options, including a hamburger, cheeseburger, and bacon cheeseburger. Yet in having so few items it allows them to really specialise, and boy do they do just that!
You need to try their Bacon Cheeseburger as it just might be the best one you'll ever have. The beef patties are cooked long enough to give it a smokey char taste – it just adds to the flavour of the burger.
---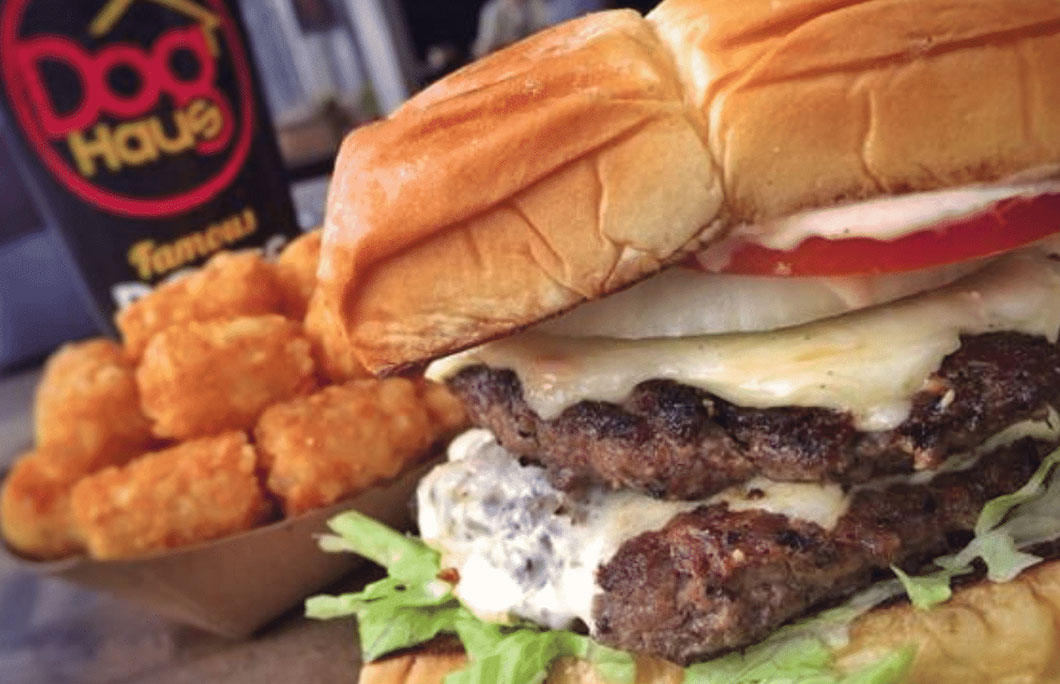 19. Dog Haus Biergarten, Bethesda
Ah, yes, here is where the craft that goes into creating superb gourmet burgers and hotdogs is so subtle that you can almost overlook it. We say 'almost', but even the lesser experienced burger gourmand will realise that what they order from the menu at Dog Haus Biergarten is above and beyond the call of duty.
Served on grilled King's Hawaiian rolls, the 100% genetically-tested food has gathered national acclaim (from CNN to Thrillist). Factor in premium shakes and soft-serve ice cream, and you have a Haus that could very easily be your next home-from-home. Woof, woof!
---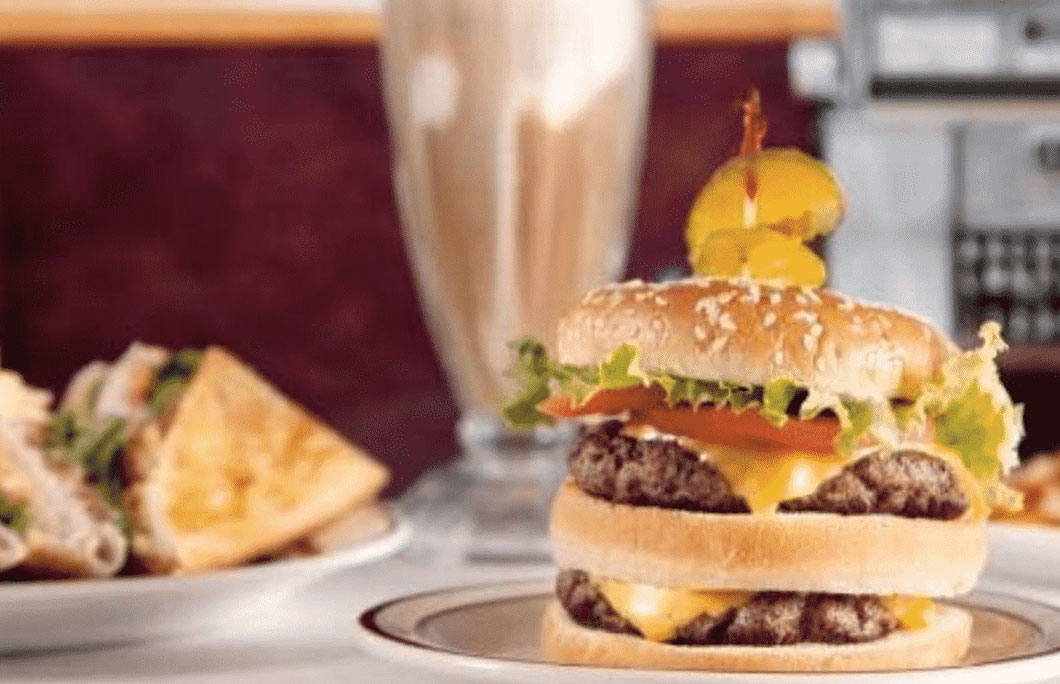 20. Princess Restaurant, Frostburg
What started as a confectionary business in 1939 has blossomed into a fourth-generation owned restaurant. Princess Restaurant has an extremely broad menu that caters for all times of the day and tastes of the customers.
This noted, the extensive menu also carries a Pizzaburger, which is quite possibly a first! If that doesn't tickle your funny bone, make a beeline for the Princess Burger (two ground beef patties suitably adorned with melted cheese, special-recipe sauce, lettuce, tomato, and mayo, served on a seeded double bun), which is fit for a Queen, never mind a Princess.
---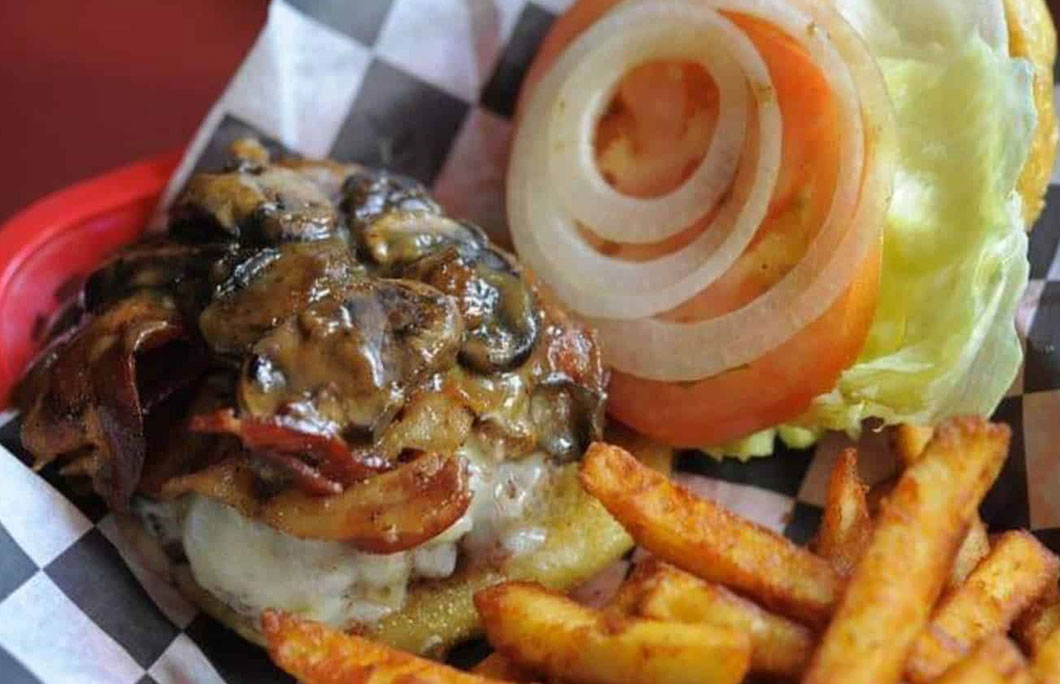 21. Curb Shoppe, Baltimore
Curb Shoppe is a gastropub that helps Baltimore locals indulge in some cheap beer and juicy burgers. It's a locals favourite because they've been around since the 1940s and continue to serve some of the best classic American burgers in Baltimore.
Try their far from boring take on the Classic Cheeseburger. Then, wash it down with a reasonably priced pint of beer.
---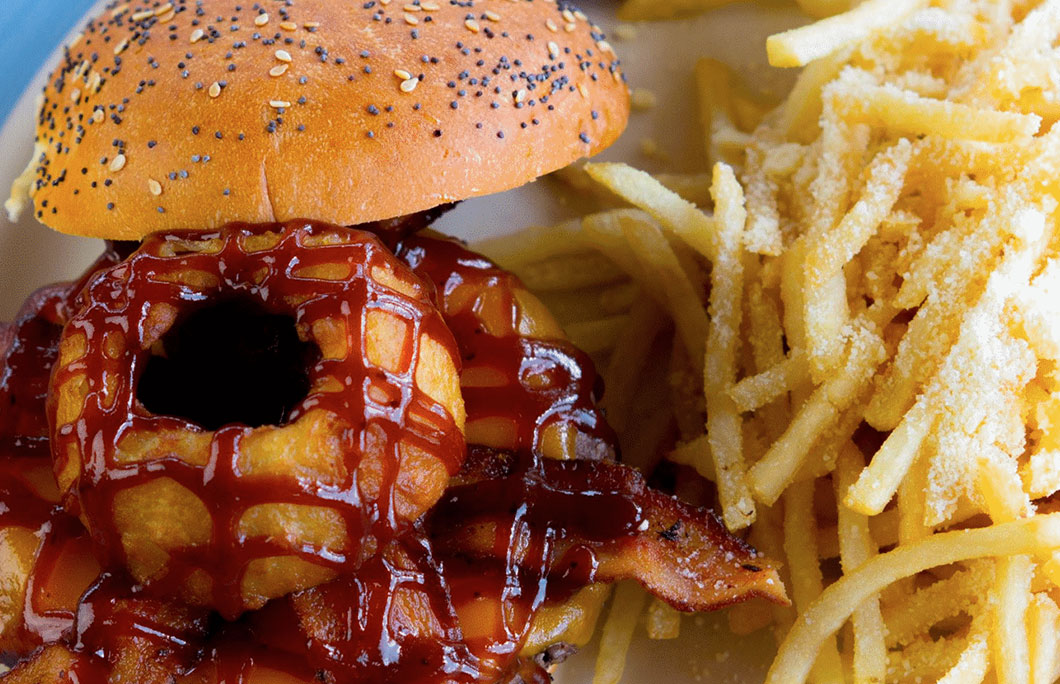 22. Bad Monkey, Ocean City
With two locations in Ocean City (Bad Monkey West, 12902 Ocean Gateway, and Bad Monkey OC, 5801 Coastal Hwy, the latter of which opens for the new season in March 2020), you are spoiled for choice with Bar & Grill.
The acclaimed menu, however, will make sure you're really spoiled for choice. What is it going to be? The Country Boy (8oz burger slathered with pork BBQ, super-fresh slaw, and fuming gouda cheese)? Or will it be The Delmar (8oz burger with applewood bacon, cheddar cheese, red onion, topped with BM's famous crab dip)? We know – why not visit two days in a row and have 'em both? Problem solved.
---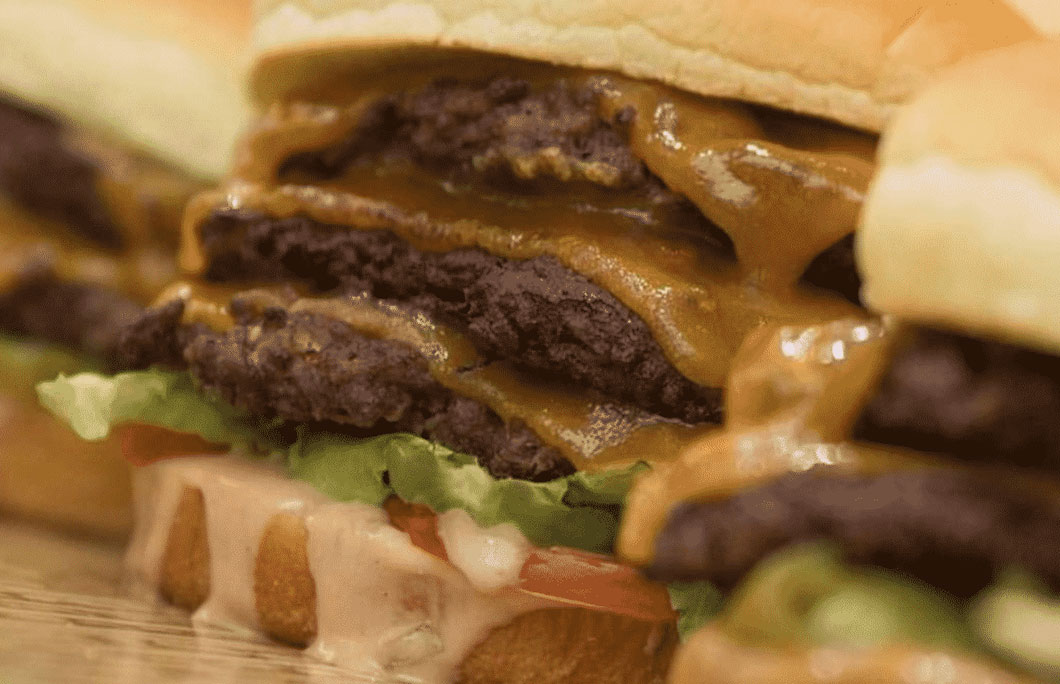 23. Elevation Burger, Hyattsville
Suitably named, Elevation Burger has a baseline philosophy of wanting to be more than your ordinary burger restaurant. Striving to deliver a higher (or 'elevated') sustainable dining experience not only throughout the U.S. but also further afield, EB Hyattsville – one of five in Maryland – has a calorie-conscious menu that brims over with style.
All burgers are 100% organic, grass-fed, and free-range that are ground in-house and hand-pattied. In other words, they're better for you as well as for the environment. What's not to love, eh?
---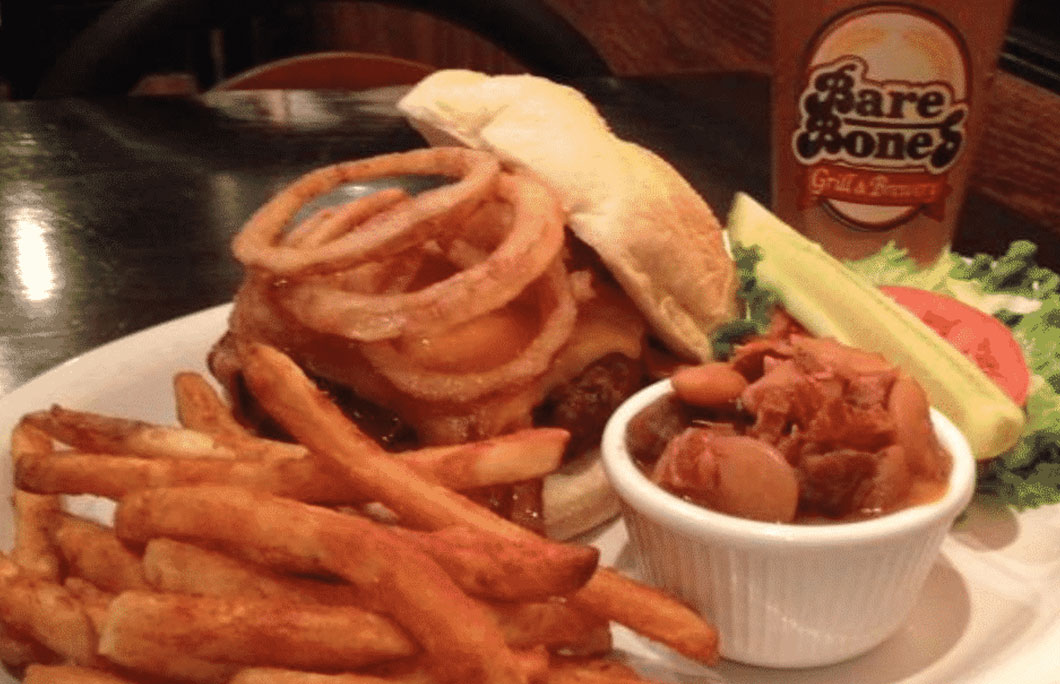 24. Bare Bones Grill and Bar, Ellicott City
For over 30 years, Bare Bones Grill & Bar has been cooking and serving the kind of burgers most people can only dream about. Dreams do come true, of course. Which is what happens when you sit yourself down here and experience any one of the burgers on offer.
Our favourite? Ah, darn it, we'll go for the signature Bare Bones BBQ Burger… It includes smokey BBQ sauce, mature cheddar, applewood smoked bacon and crispy onion straws. Seriously – bare bones or not, there should be a law against such sinful food!
---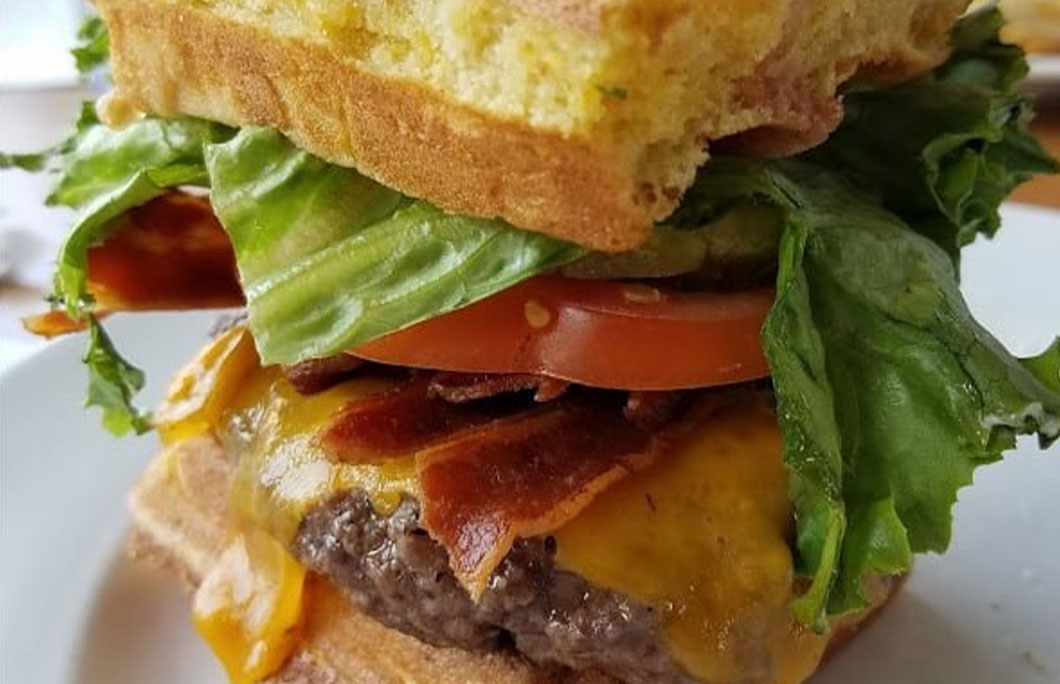 25. Iron Rooster, Baltimore
The Iron Rooster is an all-day breakfast restaurant but they serve up an interesting burger, to say the least. For people who want some breakfast and a burger, why not have the best of both worlds? Enter the Waffle Burger.
At Iron Rooster, the Waffle Burger is their signature one. It features a tender ground beef brisket flanked by waffles topped off with cheese and an amazing garlic aioli sauce.
If you are a big hamburger fan check out The 50 Best Burgers In The World for some serious eats.
---