The 25 Best Burgers In Tennessee
The thing about burgers is that for a meal so unassuming they pack a powerful taste punch. It is genuinely one of the world's greatest meals, and you can bet your bottom dollar that Tennessee will have more than its fair share of places to get them.
But where to go and which burger venues to visit? It was a tough ask, but we have come up with a list of premium burger experiences. Get the diaries out, folks – you are going to need advance planning to work your way through the 25 best Tennessee burgers!
The Best Burgers in Tennessee, How do these rankings work?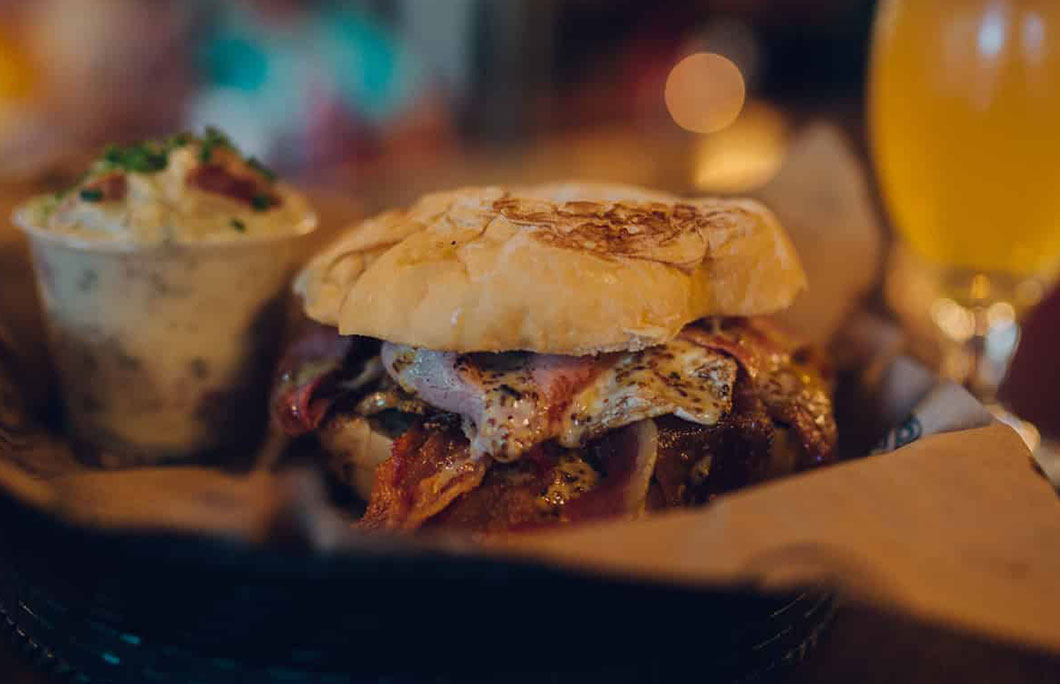 1. The Pharmacy Burger Parlor, Nashville
Burgers come dripping with flavoursome juice and loaded with toppings – the dream. As well as legendary burgers, they also have an impressive selection of German wurst and bier, as well as an old-school soda fountain serving ice cream sodas.
Not only is it one of the best burgers in Nashville, it's easily one of the best burgers in Tennessee.
---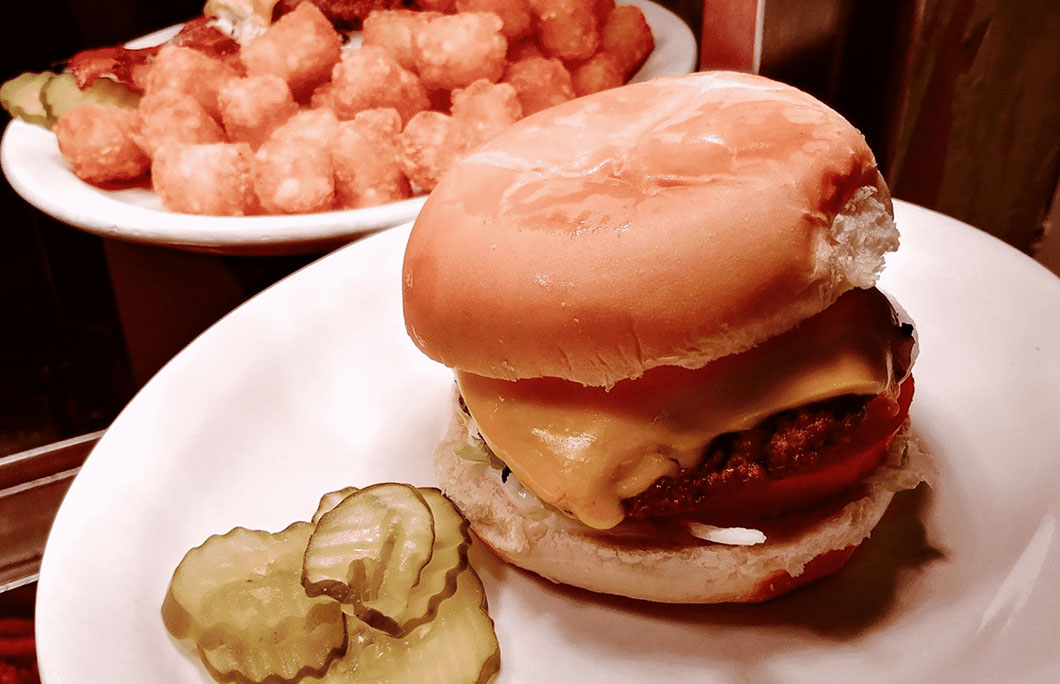 2. Jiffy Burger, Manchester
Jiffy Burger is a classical American diner that serve great fries and shakes to go along with their burgers, which are no fuss and just perfectly made. And yes, they do taste just as delicious as they look.
Big, fluffy buns, juicy meat and melted American cheese make for a proper feast. This is old school cooking at its finest.
---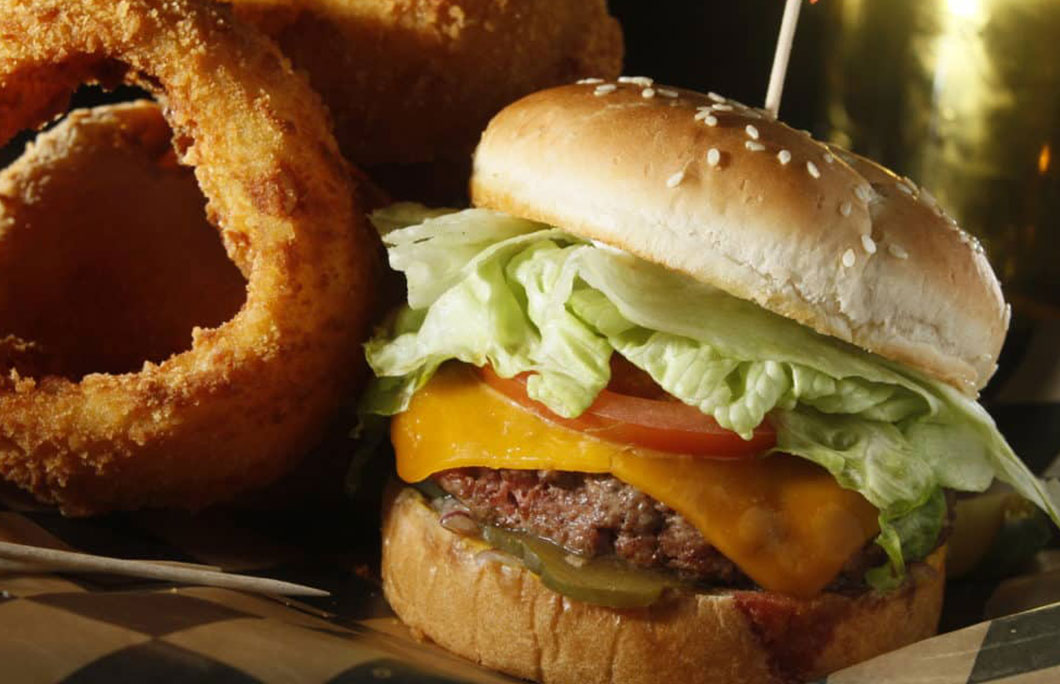 3. Huey's, Memphis
This classic Memphis joint is has on the walls and toothpicks in the ceiling. There are 11 iterations of burger on the menu (including veggie and vegan), but you can't go wrong with the "World Famous" Huey Burger.
It's a juicy 1/3lb Angus beef patty on a buttery, sesame seed bun, with mayo, lettuce, tomato, mustard, pickle, and onion with your choice of cheddar or Swiss cheese. The steak fries are good, but so are the giant onion rings with red onions.
---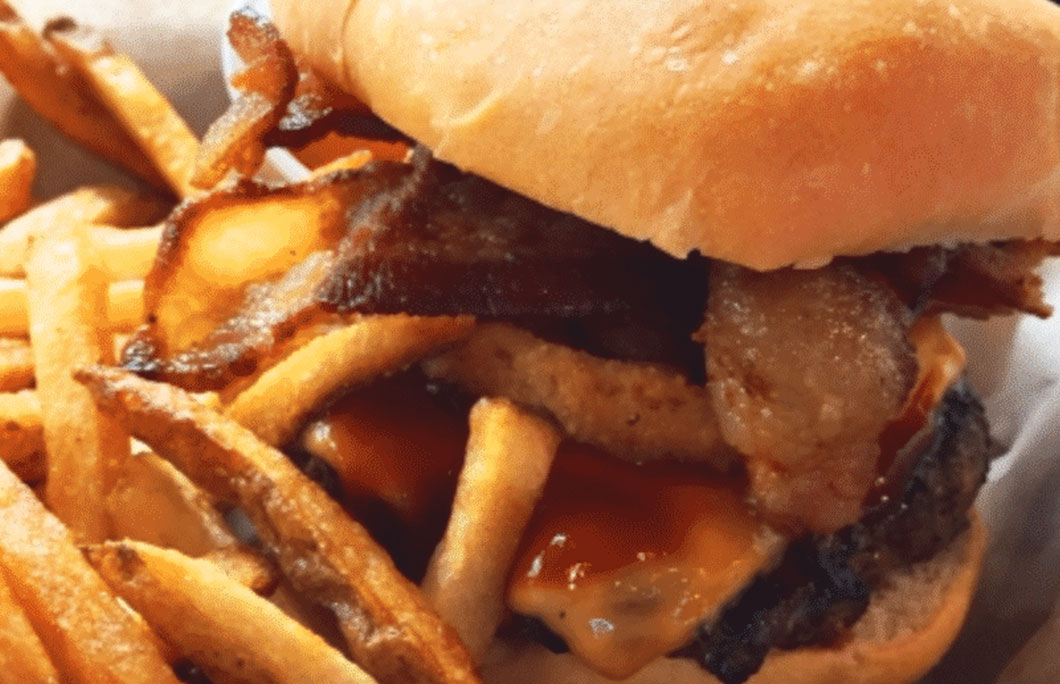 4. The Burgers, Knoxville
The Burgers has three locations in Knoxville, so you've no excuse not to stop by for one of their perfectly seasoned, USDA ground beef burgers. Their hand pattied burgers include a blackened burger with blue cheese, a 'Knox Burger' with Swiss cheese, pickles, caramelised onions and mayo, or a "messy but sooo good" burger that's piled high with pepper jack cheese, chilli and jalapeños.
---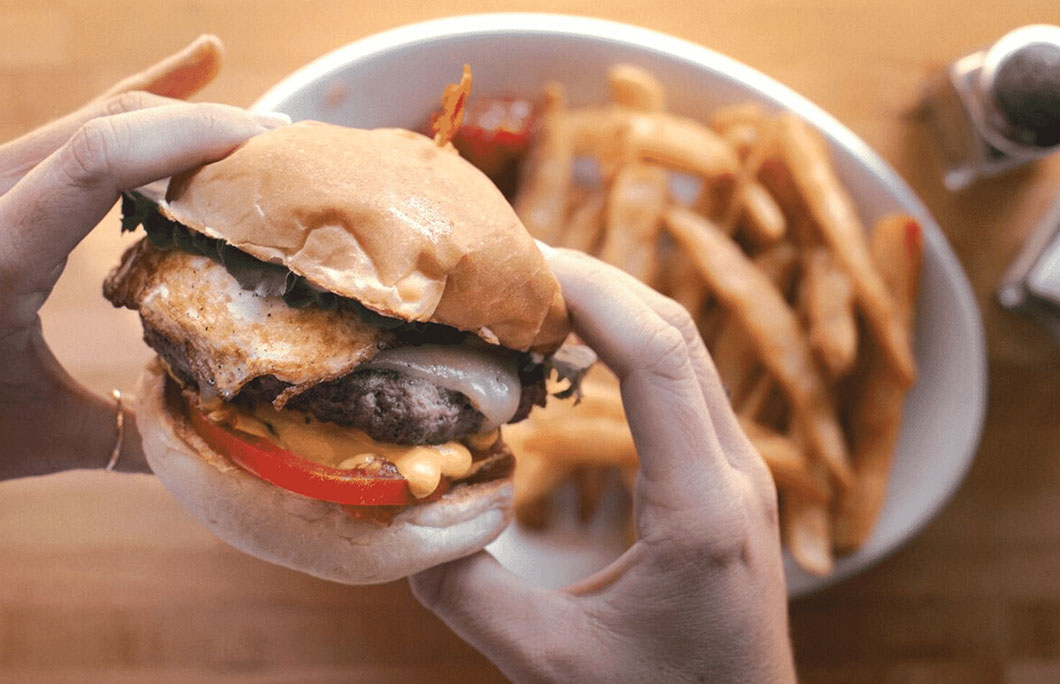 5. Tremont Tavern, Chattanooga
There's a reason why Tremont Tavern is consistently voted as having the best burger in Chattanooga: they take their burgers just as seriously as their beer here, with food that goes above and beyond standard pub grub.
Expect creative monthly burger specials alongside menu staples such as their signature Tavern Burger: 1/2 lb. of their house blend Angus Beef, served on a Niedlov's artisan roll, topped with green-leaf lettuce, sliced tomato, red onion, mayo, mustard and ketchup.
---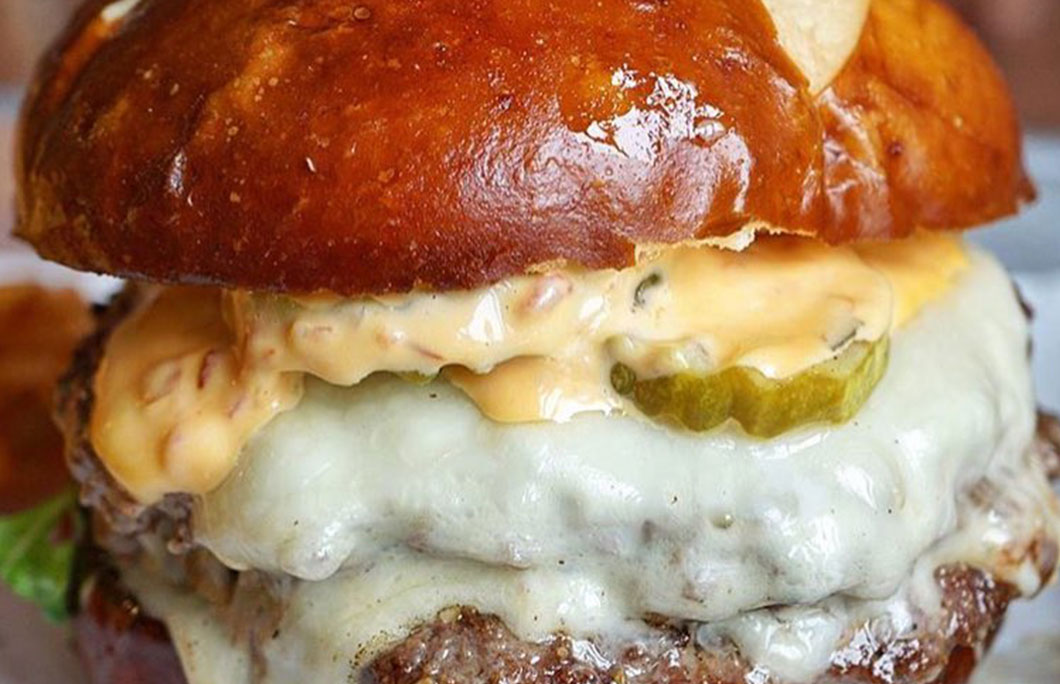 6. Emmy Squared, Nashville
Sister restaurant to the legendary NYC Emmy Squared and Emily, this Nashville hotspot has a seriously great burger. Chow down on the Le Big Matt: double-stack Bear Creek Farms grass fed beef patties, American cheese, greens, pickles, Sammy Sauce and a side of crispy waffle fries.
Praise be.
---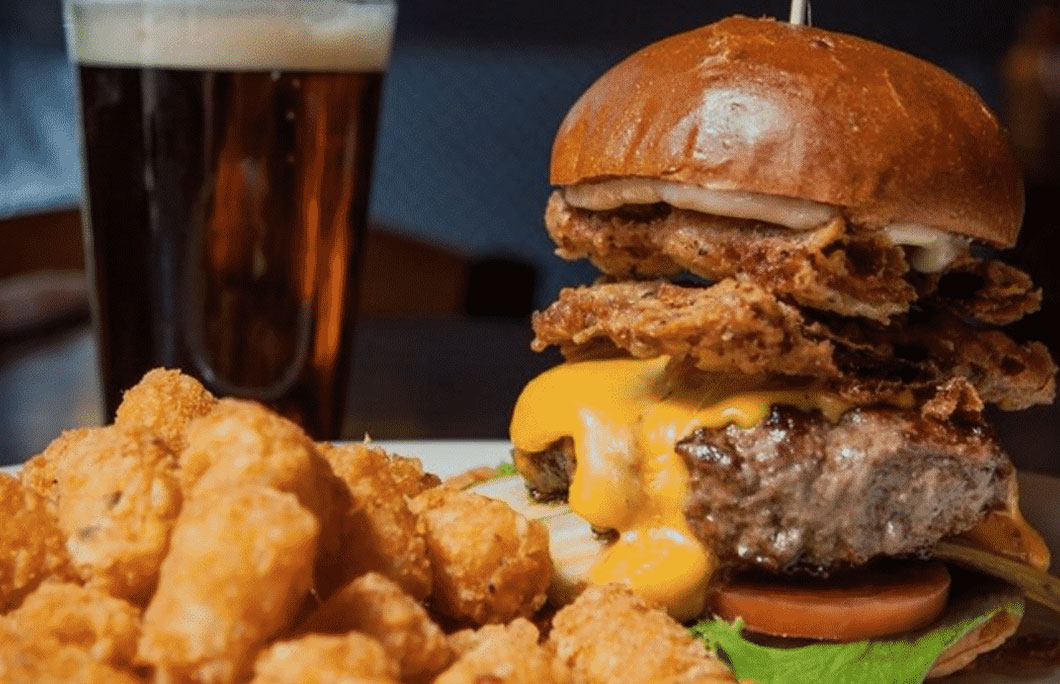 7. Bad Daddy's Burger Bar, Chattanooga
Bad Daddy's has grown into a small burger chain with a loyal following who flock to it for their simple-but-perfect menu of "burgers or not burgers". All the burger creations are delicious, but for a real treat order the Bad Ass Burger. It's a massive 10 oz. beef patty with housemade American cheese, buttermilk fried bacon, horseradish mayo, lettuce, tomato and pickle.
---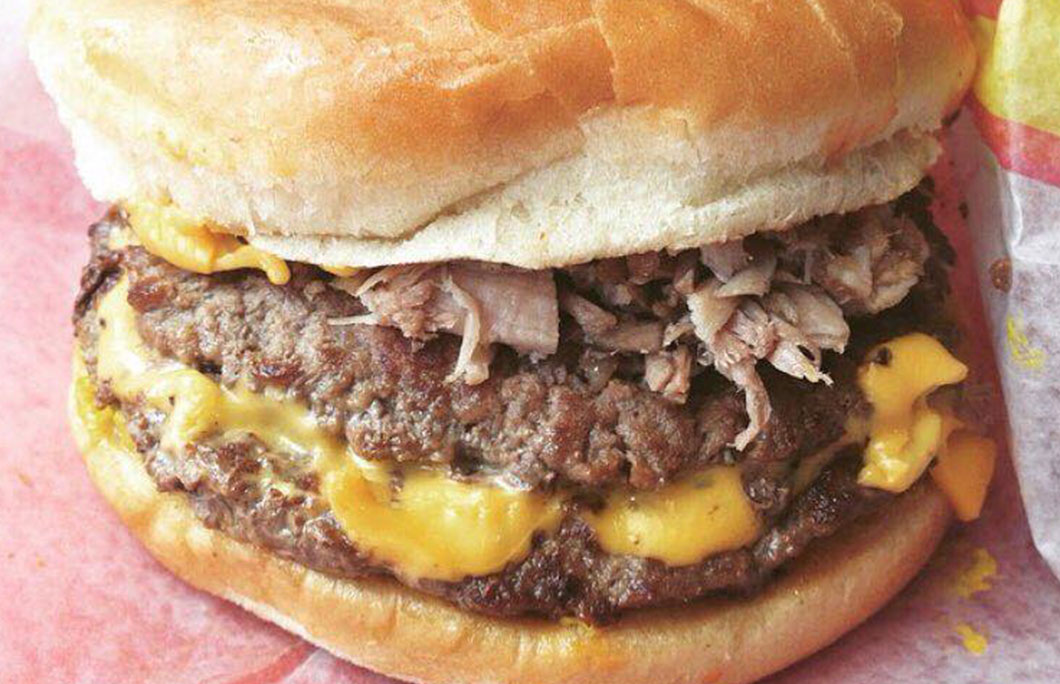 8. Tops Bar-B-Q, Memphis
At Tops, you don't have to choose between a burger and the BBQ that Memphis is known for. Always cooked upon order so it comes out piping hot off the flat-top grill.
This local favourite is an old-school greasy quarter-pound hamburger. It's seasoned with salt and pepper, squashed with a spatula, then topped with pulled pork if you please. Always delicious.
---
9. Husk, Nashville
You'll find Husk just a few blocks south of Historic Broadway, in the heart of Downtown Nashville. It's all about Southern food here, with a real highlight being their juicy burger. Every single ingredient comes from the South so is super local, including the cheeseburger with Bear Creek Farm Beef and Fried Potato Wedges.
One of the best burgers in Tennessee? Without a doubt.
---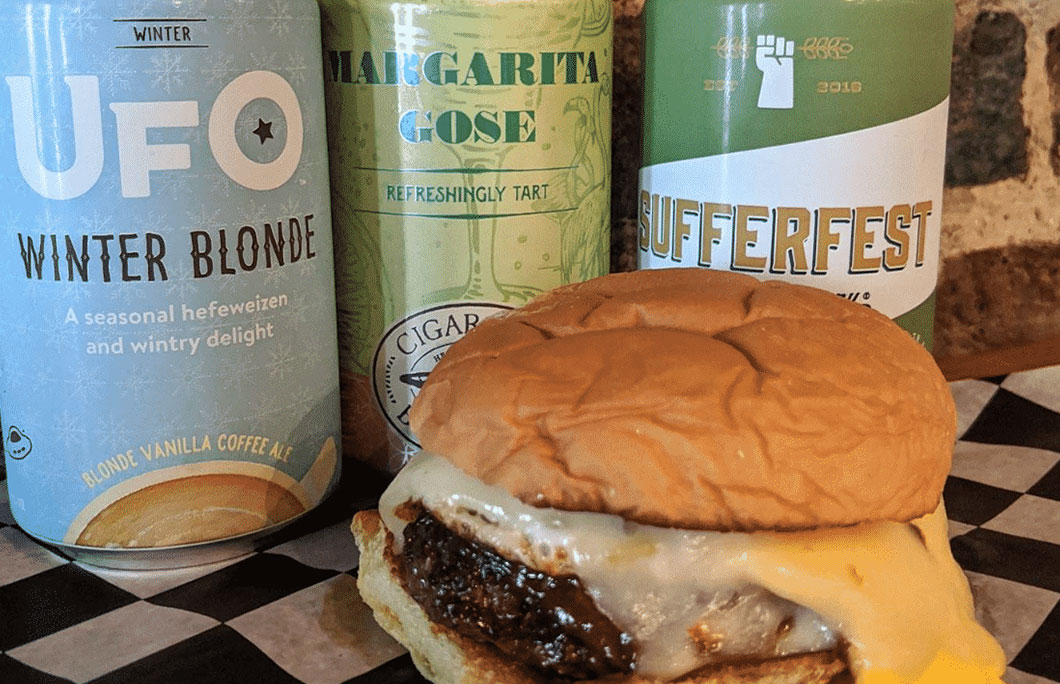 10. Jack Brown's Beer And Burger Joint, Murfreesboro
Jack Brown's is a beer and burger joint, serving up over 100 beers and a droolworthy menu of prime Wagyu beef burgers. Add on toppings such as goat cheese and bacon-chilli jam for a lighter take on the burger, or go all out with Applewood smoked bacon and Guinness fried onions with Swiss cheese.
Chilled vibes and a great space to come and hang out with friends.
---
11. Memphis Mojo Cafe, Memphis
Mojo's is a cult favourite in Memphis, with a large menu there's something for everyone here!
The Mojo Cheeseburger is a solid choice, or you can go for one of their more adventurous burgers like the Byron Donut Burger, a 6 oz pattie, cheese, fried egg, and candied bacon in between a donut!
---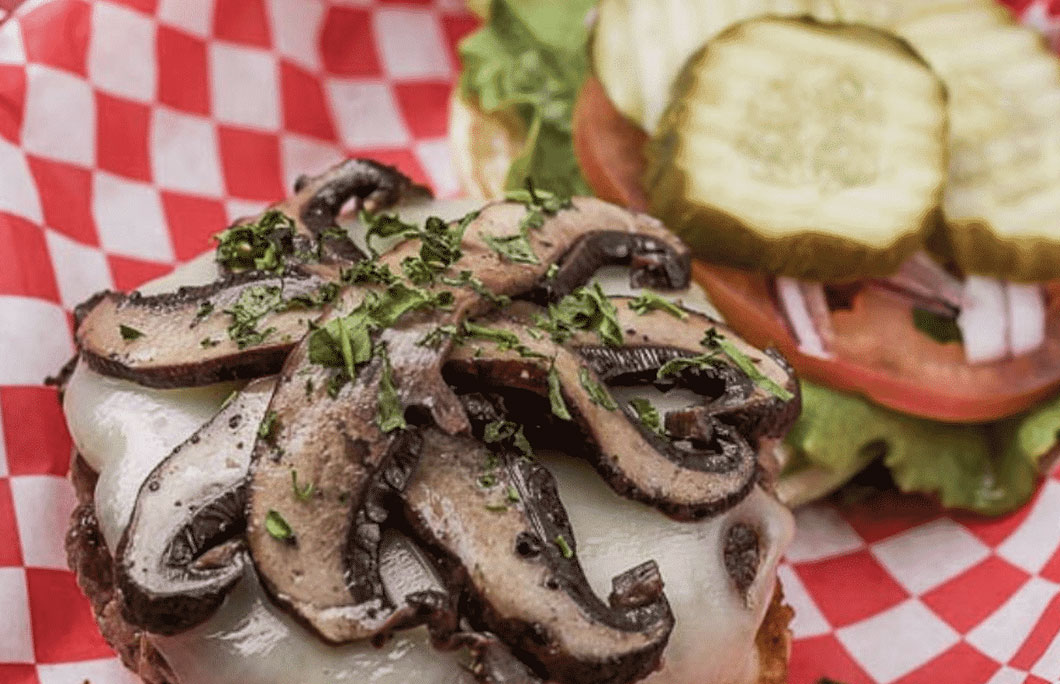 12. Slick's Burgers, Chattanooga
Slick's Burgers is a funky, industrial-style burger joint where Chattanooga locals in the know go for a droolworthy burger feast. The staff are super friendly and the menu is packed full of all sorts of delicious burgers, hot and fresh! You'll be coming back here again and again.
---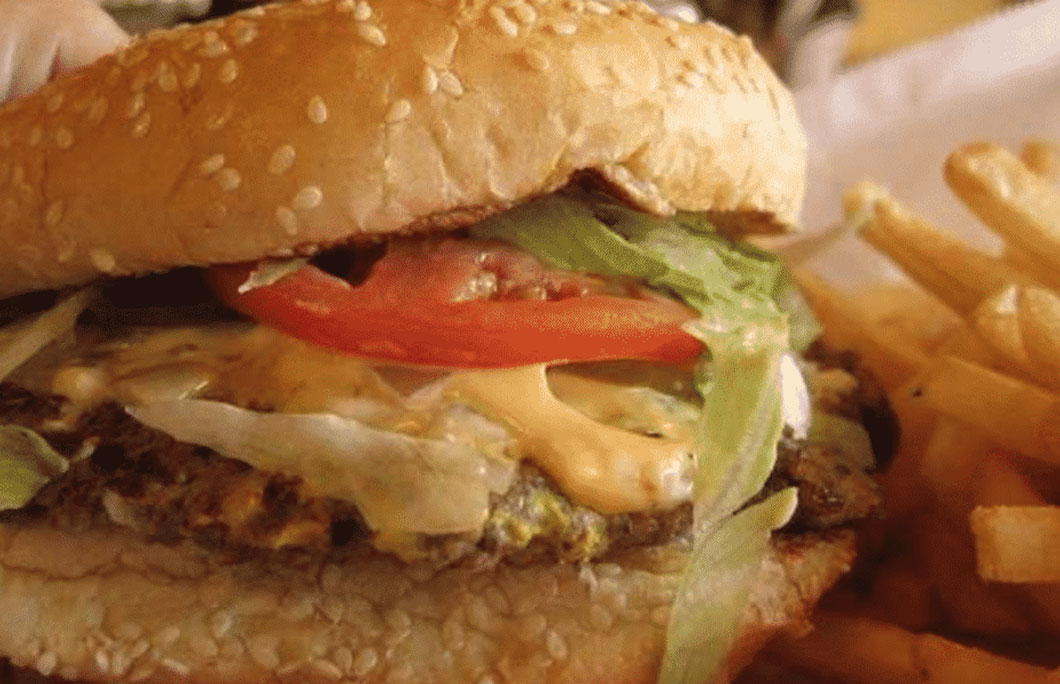 13. Jaws Jumbo Burger, Whitehouse
Jaws Jumbo Burger is all about simple food, served perfectly. Their classic diner menu has single, double & triple decker burgers, with or without cheese and bacon, topped with fresh sliced tomatoes, shredded lettuce, pickles, grilled onions, mayo, ketchup and mustard, all served up on a buttered toasted bun.
When it comes to the humble hamburger, these guys know exactly what they're doing.
---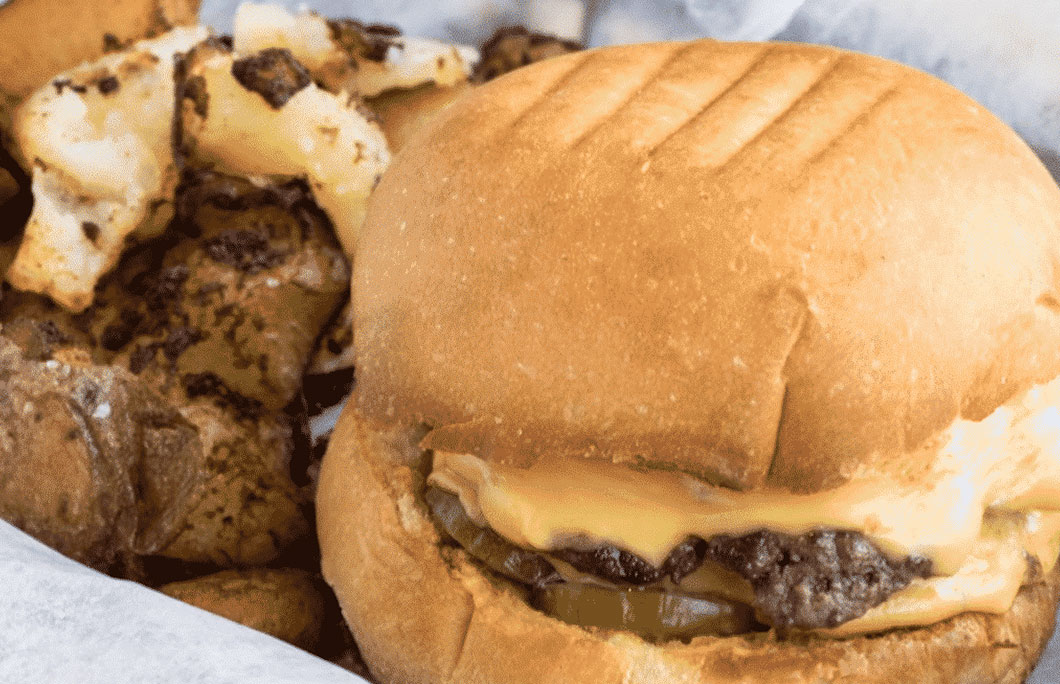 14. Bare Bones Butcher, Nashville
Bare Bones Butcher is, first and foremost, a whole-animal butchers store, so you can be sure that the meat here is of amazing quality. To show off their produce, they opened a little restaurant serving up tasty bites. The burger comes two tender beef patties and American cheese and is delicious.
Snag a table, grab a stool at the bar, or dine al fresco when the weather is nice.
---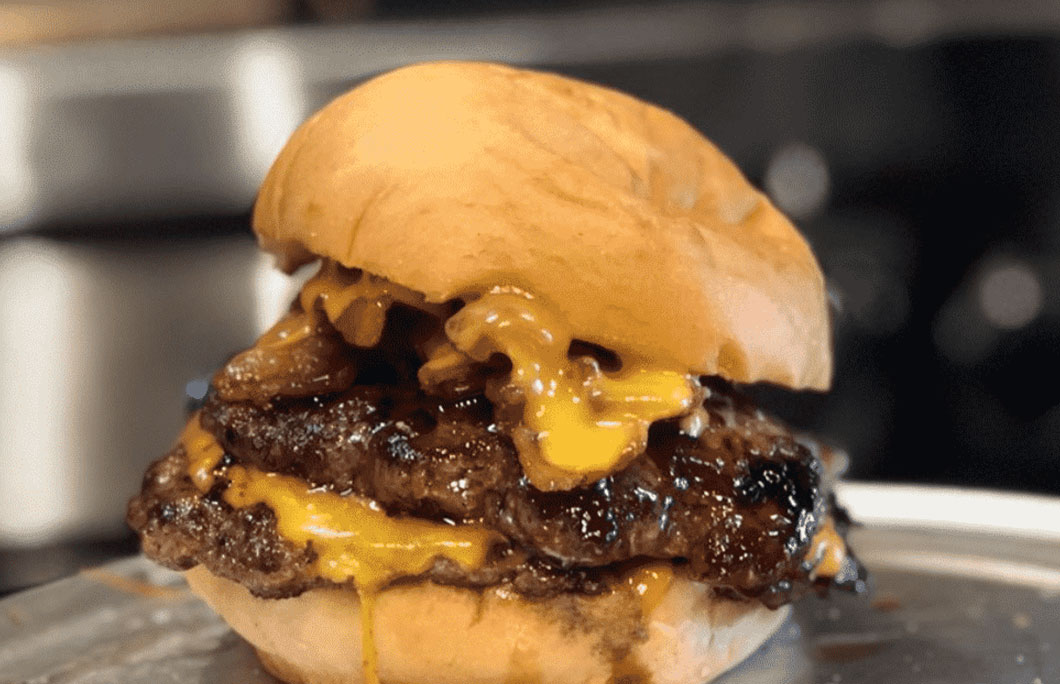 15. Brothers Burger Joint, Berry Hill
What started off as a hugely popular food truck serving gourmet burgers across Nashville soon grew to two locations, keeping the quality burgers that the brothers had become known for. They serve only local Tennessee farm-fresh beef and have all sorts of delicious toppings, including Prosciutto-style country ham or fresh mozzarella.
One bite and you'll realise why this is one of the best burgers in Tennessee.
---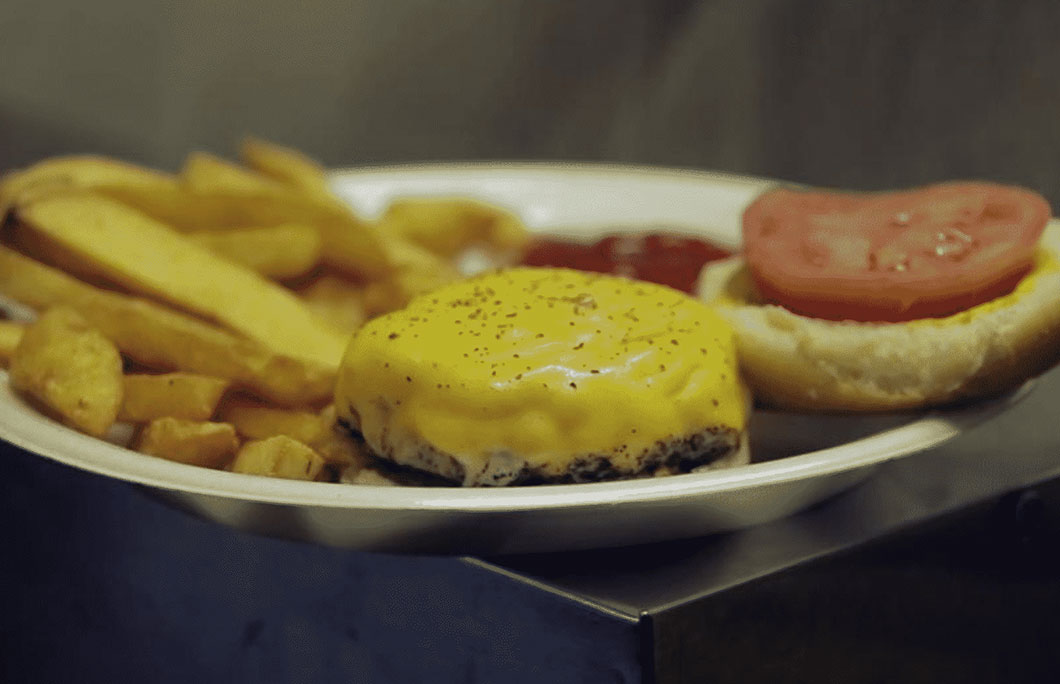 16. Alex's Tavern, Memphis
Established in 1953, Alex's Tavern is Memphis' oldest family-owned tavern. It's home to its "World Famous" Greek Burger. The legendary local favourite is appropriately greasy after a night of drinking.
The unassuming burger is comes on a styrofoam plate with mustard, pickles, onion, a slice of tomato, and thick-cut steak fries (à la Huey's). Head's up, this old-school jukebox joint only takes cash.
---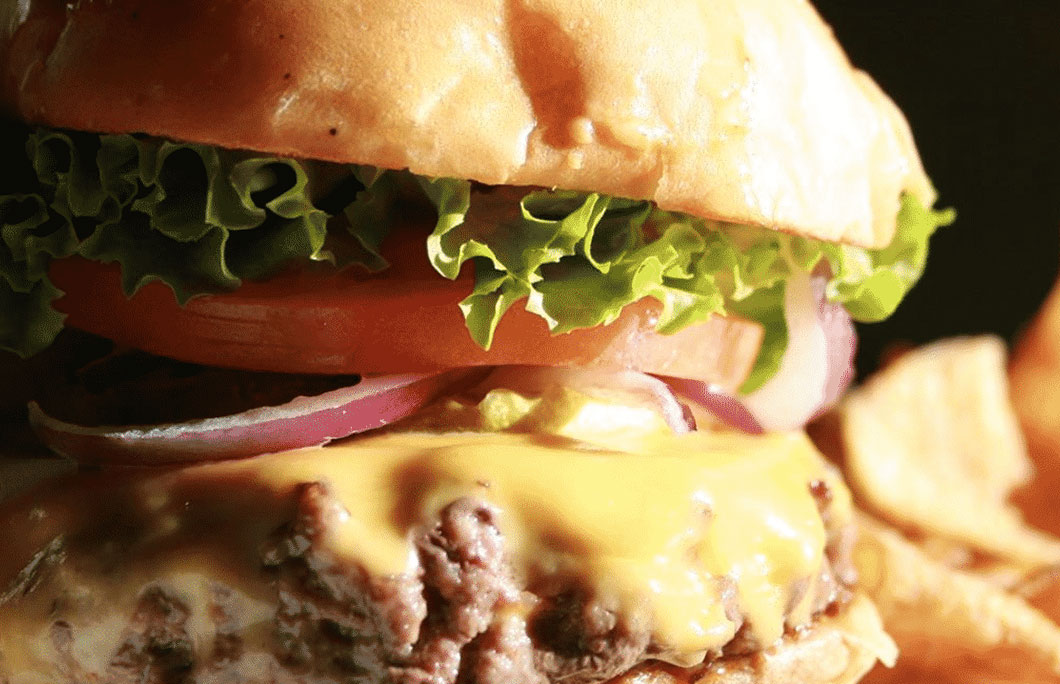 17. Burger Republic, Murfreesboro
With four locations in Nashville, it's easy to see why Burger Republic are so loved. Their blend of chuck, short loin and brisket Angus beef makes for one of the most tender burgers in the state. Your only hard decision here will be choosing which burger to order from their tempting menu. Our pick? The Tennessee, with Jack Daniel's honey glaze, American cheese, maple bacon and crispy onions.
---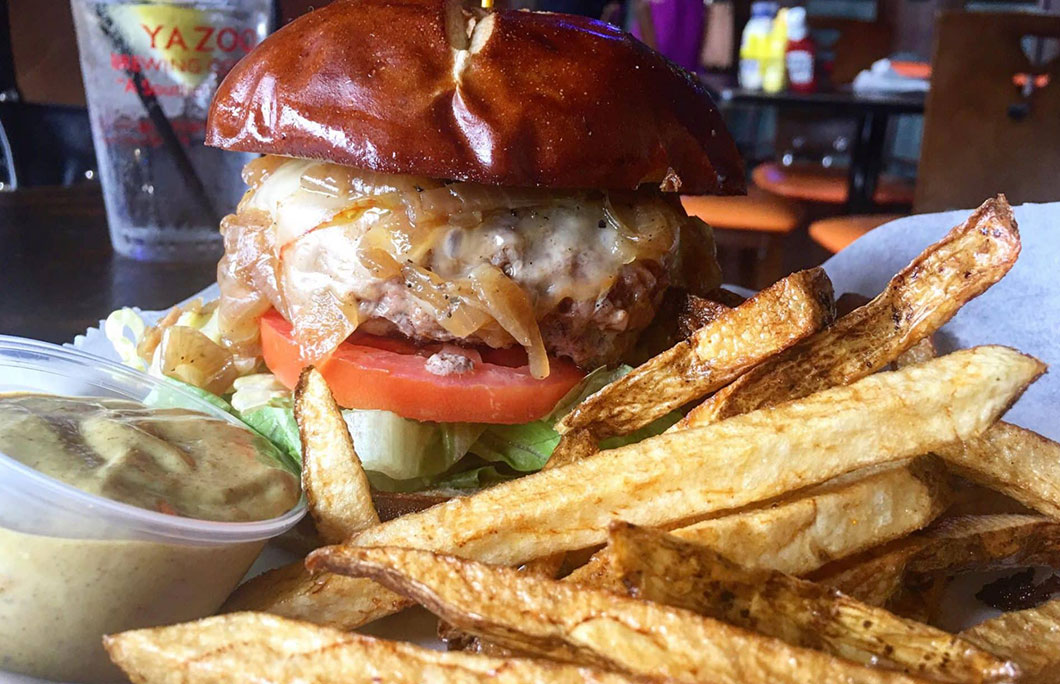 18. Germantown Pub, Nashville
Germantown Pub is a laid-back neighbourhood bar that serves up impressive pub grub. There's a few tempting burgers to choose from, but none more so than the Gerst Burger. It's a hefty beast of braised onions and muenster cheese served on a fresh pretzel bun.
Wash it down with a glass or two of their craft beers.
---
19. Blue Moose Burgers & Wings, Pigeon Forge
Blue Moose is a family sports grill that's a true local favourite, serving up classic American fare with no fuss and all of the flavour. All of the burgers on the menu are 1/2 lb patties, and while they're famous for their jumbo wings you can't miss out on these burgers. Go for the Buffalo Bacon burger for something a bit different: it's basted with buffalo sauce then topped with crisp Applewood bacon strips and blue cheese crumbles.
---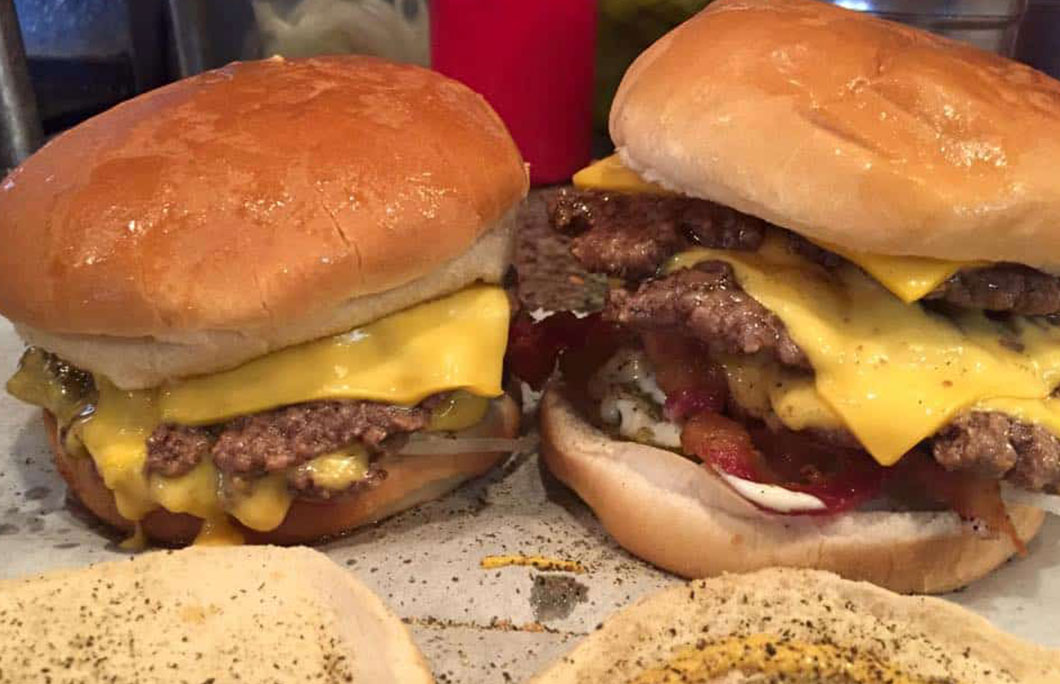 20. Dyer's Burgers, Memphis
This popular downtown diner has been serving up diner-style burgers since 1912—and using the same grease. The 100-year-old garlic-infused grease is the secret to Dyer's Double Double with Cheese. (Don't worry, they strain the "ageless cooking grease" for frying Dyer's beef patties daily.)
Two thin griddle-fried patties come two slices of gooey American cheese, mustard, pickle, and onions, on a simple bun. Yum.
---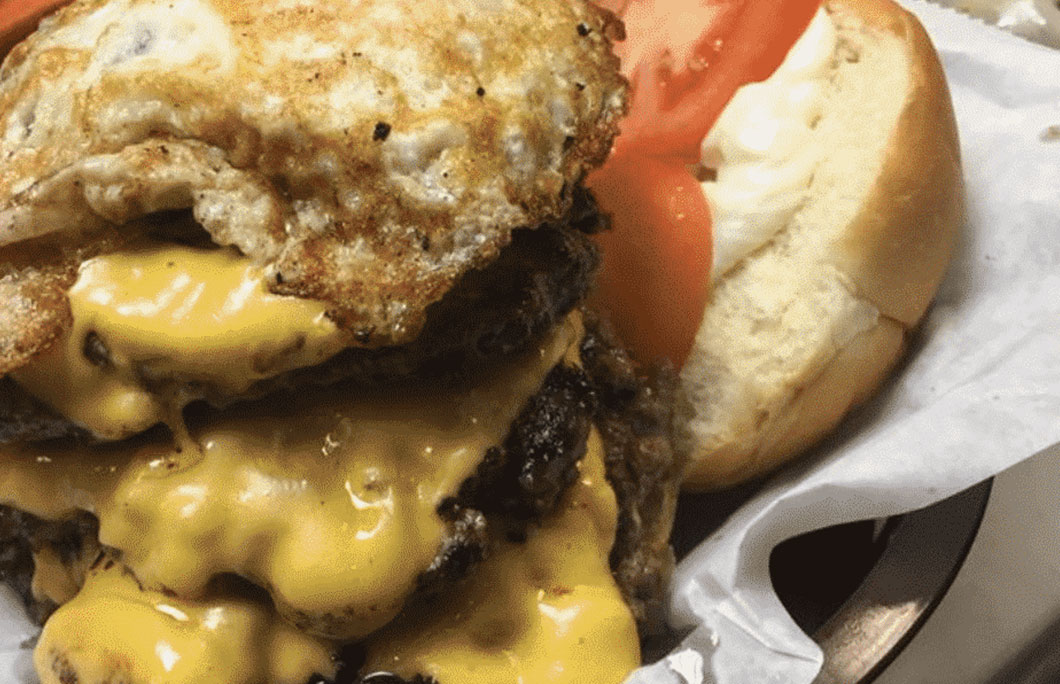 21. Gabby's Burgers & Fries, Nashville
This iconic burger joint is lunch-only most days of the week (except Friday), so plan your burger-eating feast around the opening hours so you don't miss out. Rock up the counter and order your old school burger, cooked perfectly pink. Keep your eyes peeled for their secret menu – it's full of burger creations from regular customers, previous specials or employees.
Hint: the password is 'Seamus'.
---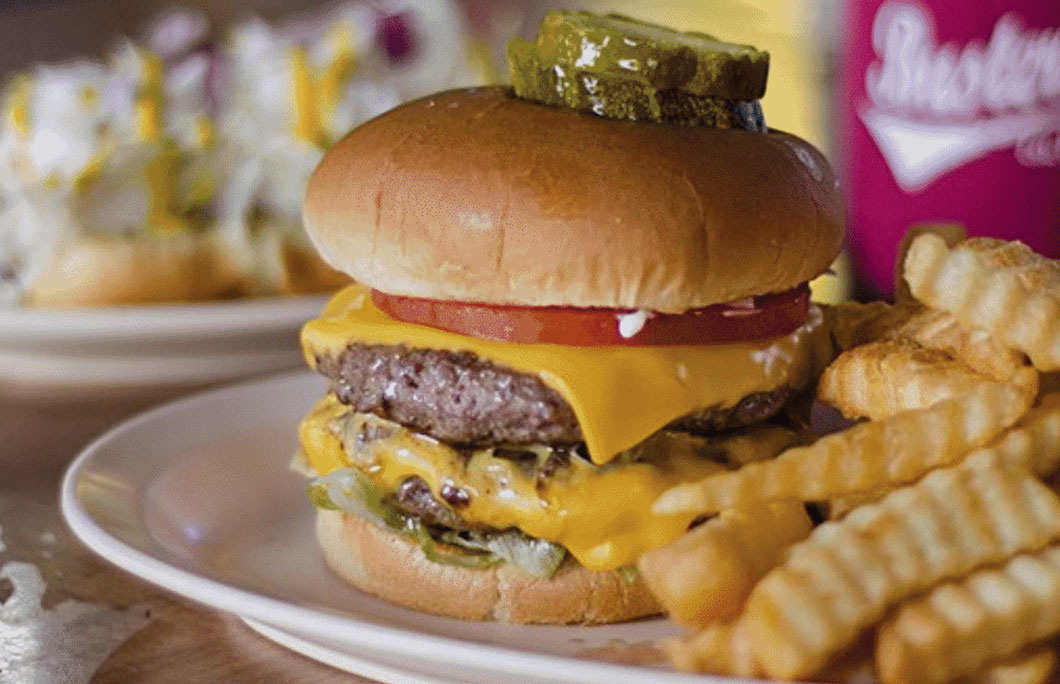 22. Buster's Place, Murfreesboro
Buster's Place has been serving up some of the best burgers in Tennessee ever since 1973, and they show no sign of slowing down. The burger menu is small, with just six options (including a turkey burger and a veggie burger), but when the core product is this good you don't need to overcomplicate it.
It's a great spot to try one of the best burgers in Tennessee.
---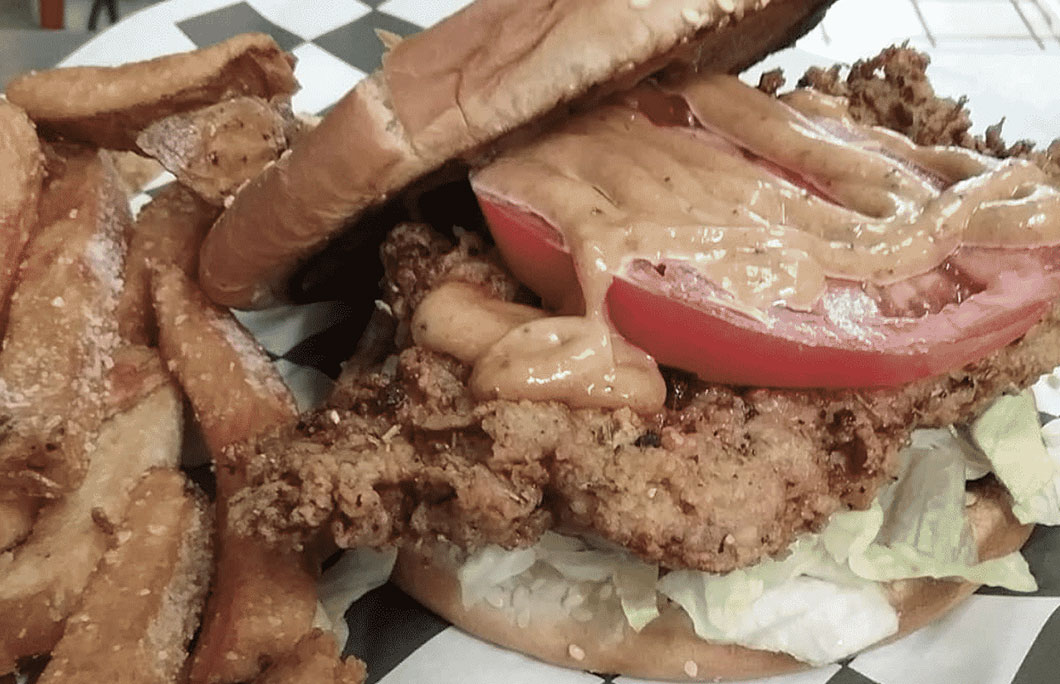 23.Dub's Place
With a cosy atmosphere and great food, this joint made our list because of its downhome burger flavours. There's nothing fancy about it, just proper, good honest cooking. The restaurant also has some delicious ice cream and the staff are super helpful if you're dining with children.
---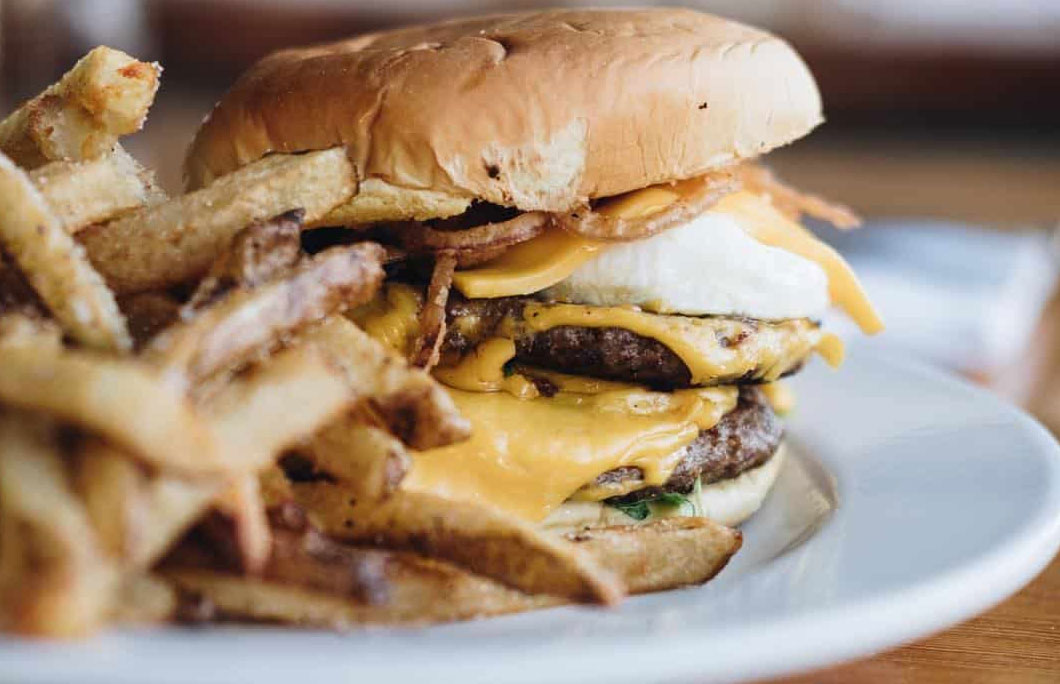 24. Burger Up, Nashville
Burger Up is a local favourite that champions local Tennessean food producers in their menu, with incredibly tasty results. There's two locations – the cosy 12 South or their newer one in East Nashville that has outdoor seating.
Try the Woodstock (with bacon, white cheddar, and Jack Daniel's ketchup) or Ramsey Pimento Cheeseburger (with truffle aioli and bacon).
---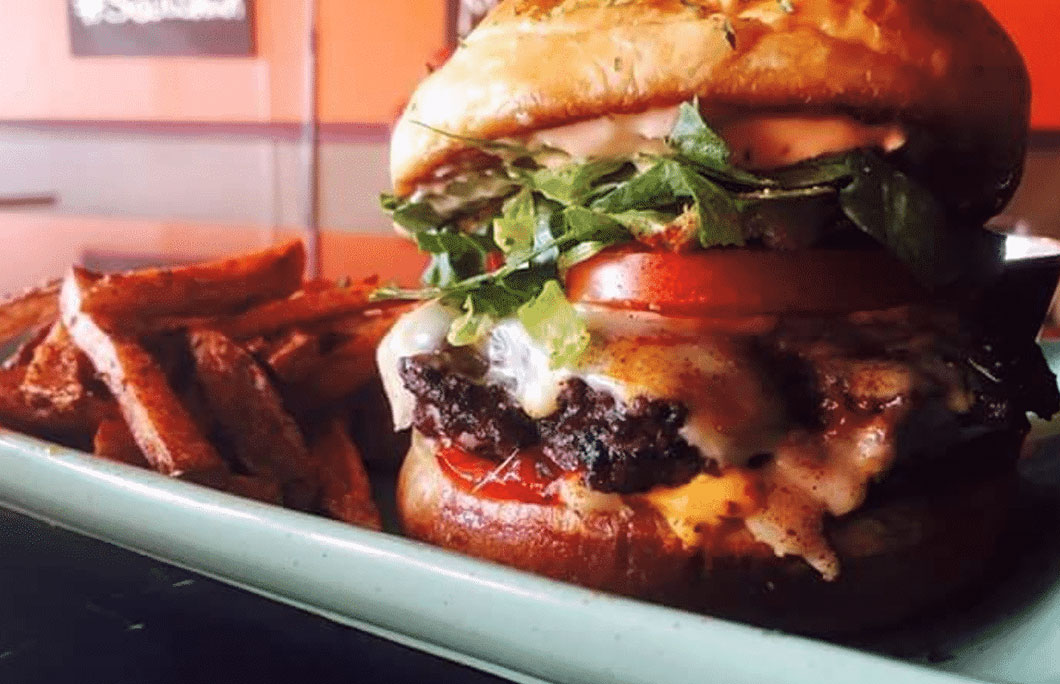 25. Mot & Ed's, Memphis
This laid-back, family-owned Southern eatery in the middle of Midtown serves up hearty stuffed Angus and turkey burgers with creative toppings and sides. The Stuffed Beef Burger is patted flat, stuffed with your choice of cheeses, bacon, jalapeños, sautéed mushrooms, roasted peppers, grilled onions, and/or fresh spinach, cooked to perfection. It comes with seasoned homestyle fries.
Get ready to wait—good things take time, and Mot & Ed's stuffed burgers are no exception.
If you are a big hamburger fan check out The 50 Best Burgers In The World for some serious eats.
---