Cannot decide whether to choose Frankfurt Vs Berlin?
Germany is a very diverse country and so too is its cities. Two cities with lots to offer, but very different in character are Berlin and Frankfurt. Berlin is one of the most vibrant cities in Europe and Frankfurt is one of the most underrated. We highly recommend visiting both. If though, you only have time to visit one, and don't know which one to pick, our handy guide on how to choose between Frankfurt or Berlin will help you decide which city best suits your style.
Frankfurt Vs Berlin: How to Choose Between the Two
Overview – is Frankfurt Or Berlin better?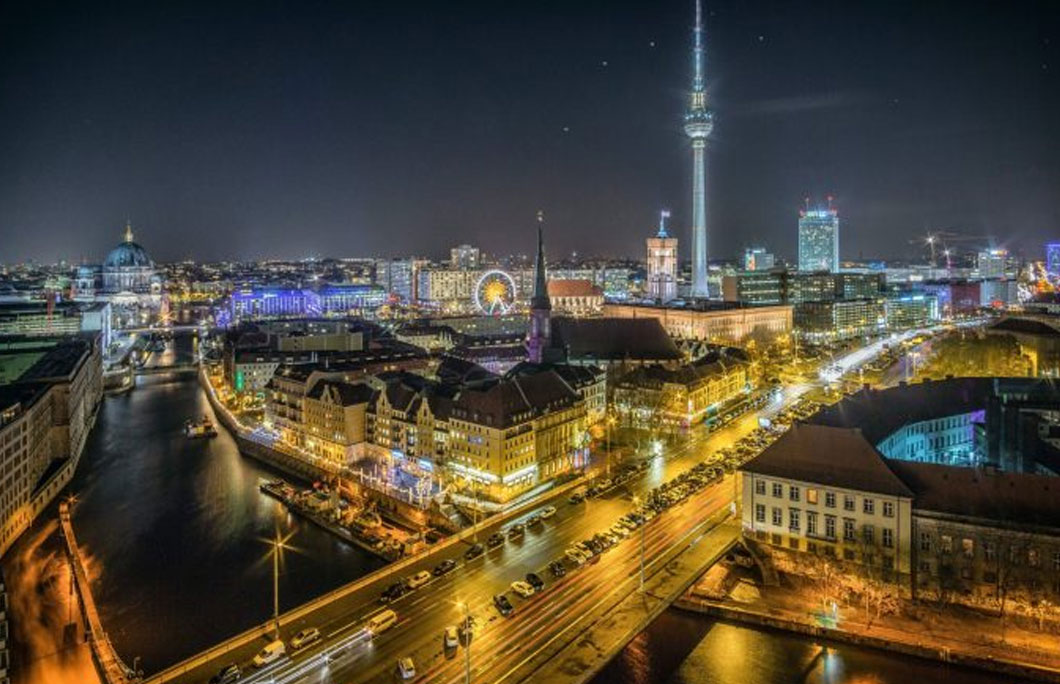 Berlin is the capital of Germany with nearly 4-million residents. The city has a rich history, culture and an exciting nightlife scene. One of the best things about Berlin is the diversity and the vibe. It is full of highly creative people and great food options, especially if you are a vegetarian or vegan and prices aren't sky high like they are in most European capitals.
Frankfurt, on the other hand, is the financial capital of Germany but is home to fewer than one million people. The city also has a rich history and is known for its wonderful cultural institutes and great shopping. There is a lovely relaxed vibe about Frankfurt and it is a very pleasant city to explore on foot or by bike.
Both cities have a great public transport system, although, it is easier and quicker to get around Frankfurt. Something to bear in mind if you are short on time or like to fill your days with plenty of activities.
---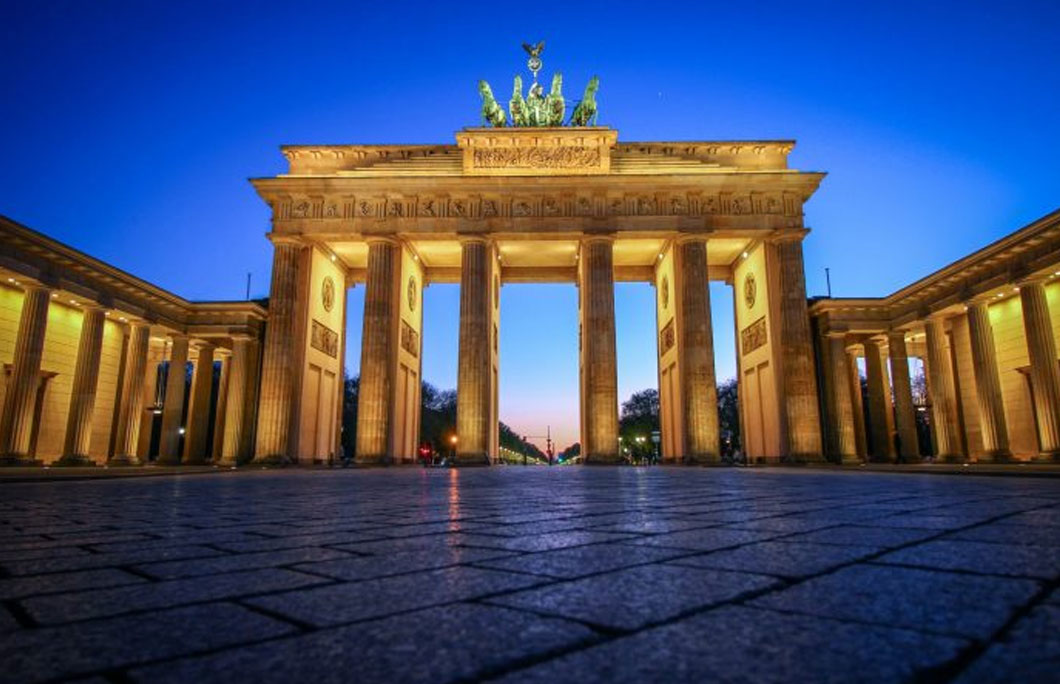 (Photo: Swedishnomad.com – Alex W / Shutterstock.com)
Frankfurt
There are also plenty of things to do in Frankfurt. Check out the rich, historical, picturesque square called Römerberg. The square is in front of the Römer building complex, home to Frankfurt's city hall since 1405. Then, stroll over to Frankfurt Cathedral which has been in existence since the 14th-century, although, it was rebuilt twice, once after a fire in 1867 and again after World War II.
There are so many museums in Frankfurt that you are sure to find one that piques your interest. The Städel Museum is one of the city's top cultural attractions. It is full of amazing art dating as far back as the 1300s. Come face to face with lifesize dinosaurs at the Senckenberg Natural History Museum, this is a great museum for budding Indiana Joneses.
When you want to soak up some nature in the city, the Palmengarten is Germany's largest botanic garden. Since 1871, locals and visitors have been coming here to stroll around the lush greenery and take in live musical performances.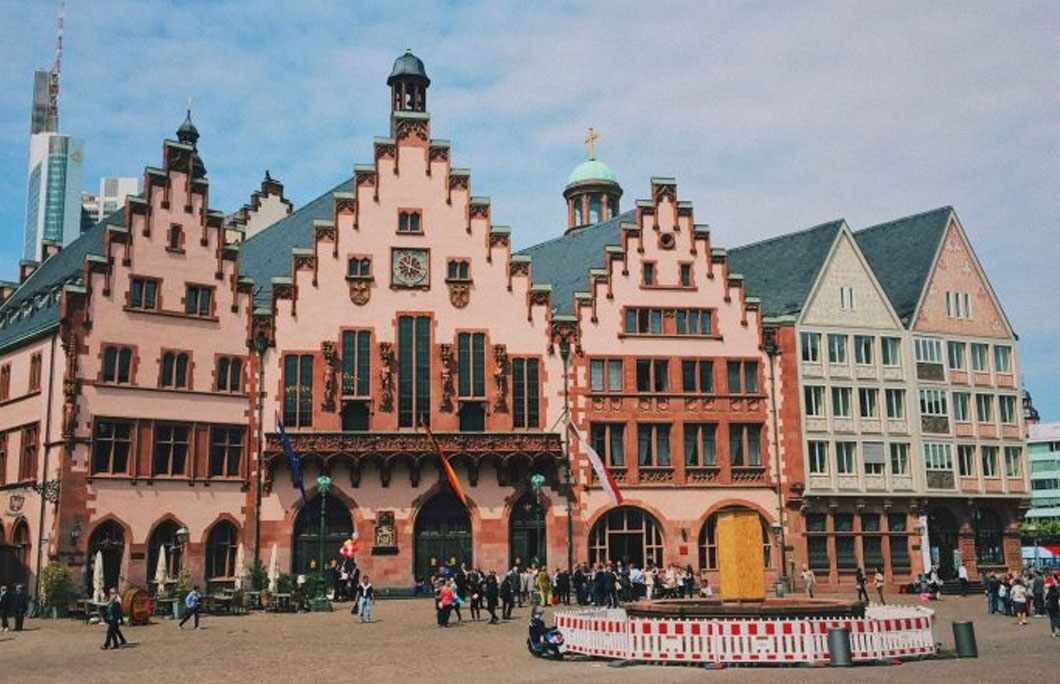 Berlin
Where do we start? There is just so much to do in Berlin and each neighbourhood has a unique atmosphere and attractions. Let's start with the landmarks. The big tourist attractions are Brandenburg Gate, the iconic TV Tower in Alexanderplatz called the Berliner Fernsehturm and Checkpoint Charlie. You can also visit the Holocaust Memorial and the East Side Gallery, which is the longest extant section of the Berlin Wall.
Berlin has some great bars serving tasty beer. Enjoy a leisurely bar crawl along lively Oranienburger Strasse or head to Kreuzberg, Berlin's most bohemian district for great street food and underground bars. Berlin's nightlife is legendary. You'll need some stamina to party like the locals.
The Tiergarten is bigger than Hyde Park but feels much more intimate. This expansive park is dotted with lakes and walking trails and locals love spending sunny afternoons lying on the lawns. It is an ideal place to relax, recharge and revive.
---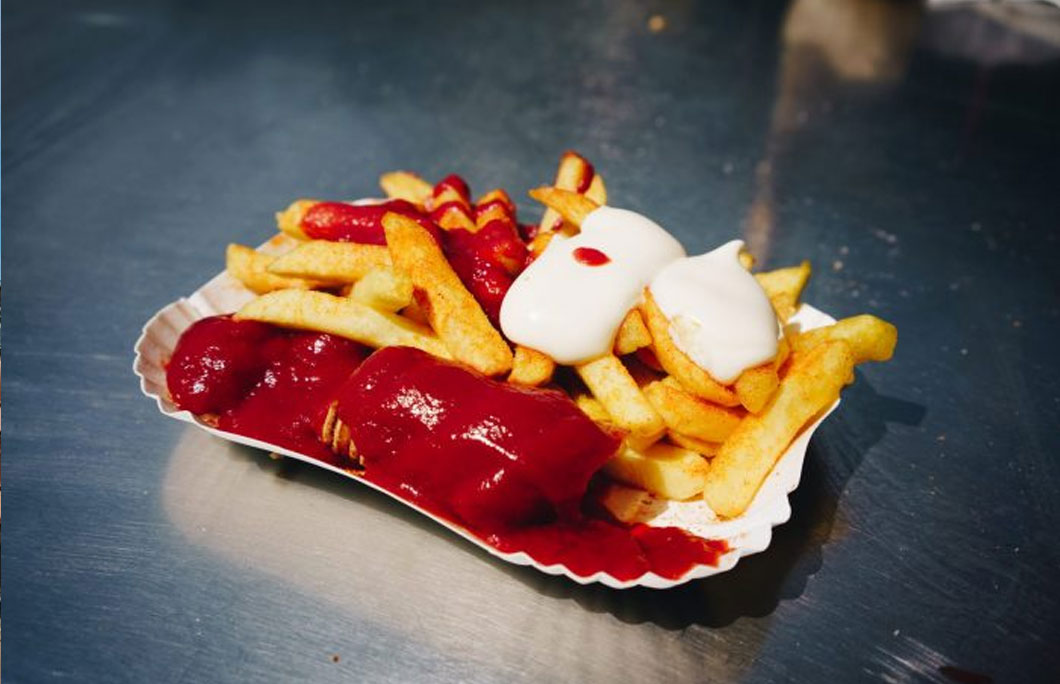 When it comes to food and drink, each region in Germany has specialities and variations. Berlin has a very diverse food scene with plenty of international restaurants and all diets catered for. It is an especially great food city for vegetarians and vegans. However, if you do want to try the dishes most associated with Berlin, order up a plate full of currywurst, try a bockwurst with a bock beer and sink your teeth into a sugary pfannkuchen doughnut.
In Frankfurt, there is a terrific selection of food and drink options from fine dining to the more homey Kaffeehaus. Restaurants serve food from all over the world, but for some regional dishes try Frankfurter würstchen with bread and mustard and a hearty dinner of Frankfurter rippchen, which is pork cutlets served with sauerkraut, mashed potato and mustard. You should also have a slice of the buttercream and jam sponge cake called Frankfurter Kranz.
In both cities, try the local beer and 'schnaps' and in Frankfurt enjoy the famous apple wine.
---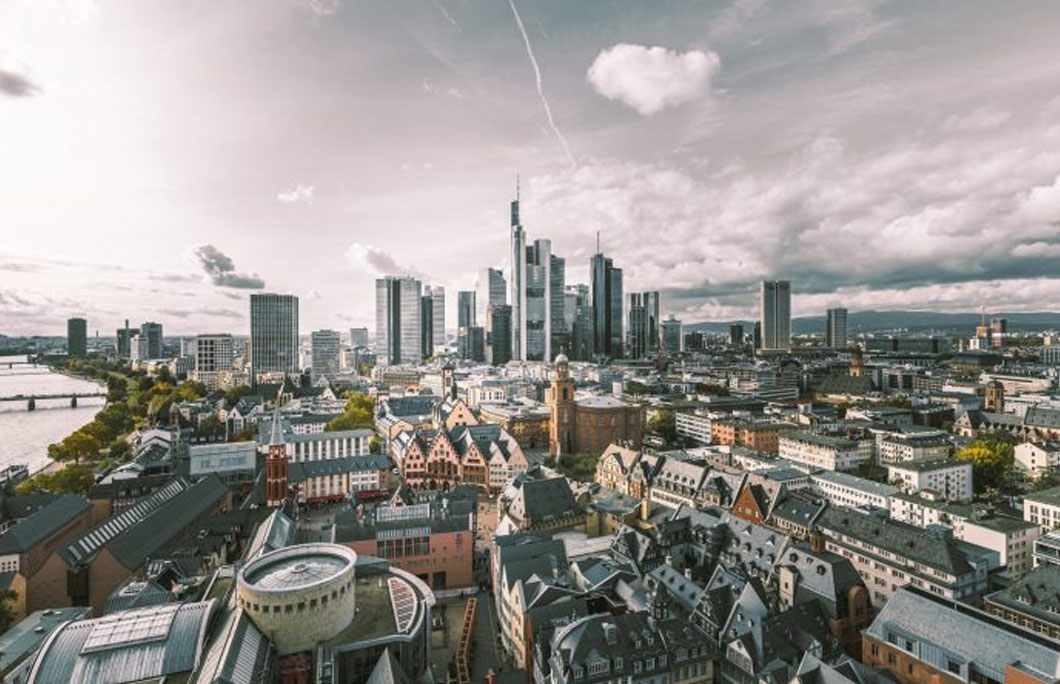 Berlin has loads of shopping opportunities, but what sets this city apart is its vintage and secondhand shops. There are loads in bohemian Kreuzberg. For more high-end boutiques head to Kurfürstendamm and you'll find department stores on Friedrichstraße.
Frankfurt is a great place to shop for designer labels and jewellery. Frankfurt's main shopping district is Zeil. Here you'll find big department stores and shopping arcades. If you like your shopping with a side order of history, hit the stores along Neue Kräme, one of the main shopping streets in Frankfurt's Old Town. Another major shopping street in Frankfurt's Old Town is Töngesgasse.
---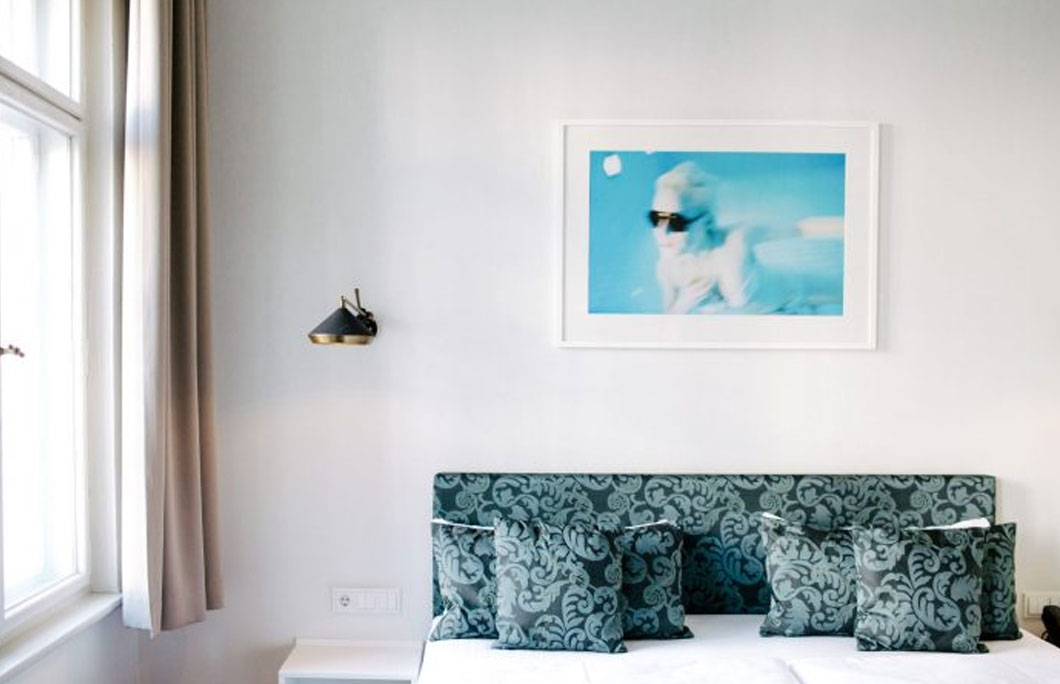 Like most capital cities, Berlin offers a good range of accommodation to suit all budgets. Prices on average are a little cheaper here than in Frankfurt. If it is your first time in the city and want to see the most popular sights, look for accommodation in Mitte, or 'middle' of the city centre. Berlin is sprawling so it is best to choose accommodation based on the neighbourhood that suits your vibe. East Kreuzberg is a cool, multi-cultural district in the city with a plethora of bars and clubs so is great if you want a lively nightlife scene. For something more upscale look for hotels in the Charlottenburg district.
Sachsenhausen is a great place to stay in Frankfurt. It has a lovely vibe, historic buildings and a lively bar scene. Bahnhofsviertel district has terrific nightlife and some stellar international restaurants. If you want to stay in one of the historic half-timbered buildings look for accommodation in and around Bornheim. The quiet and upscale Westend district is where to go if you fancy a bit more luxury and a stay in a historic villa.
---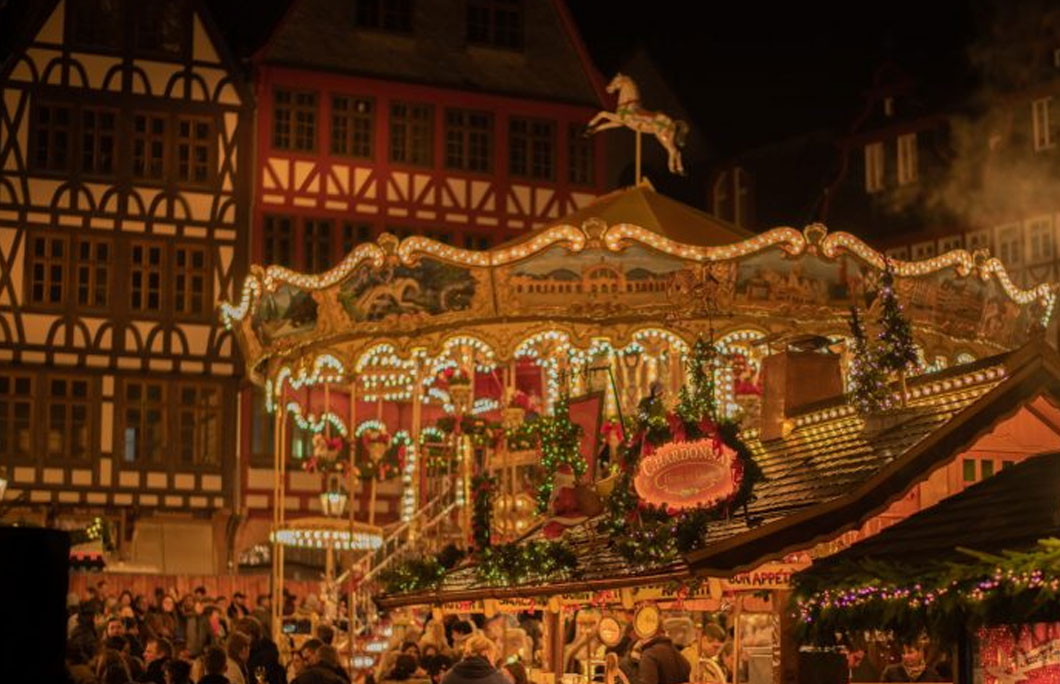 Berlin is hot and humid in the summer but there is a great buzz in the city with people making the most of the great weather and outdoors. If you want to avoid the crowds, come in the winter. It is absolutely bitter cold, but you'll get a chance to experience the Christmas markets. The spring months, particularly May are a great time to visit as the weather is really agreeable and autumn is also good although it can be rainy.
Frankfurt has a temperate oceanic climate and four distinct seasons. Spring is the best time to visit as tourist numbers are down but days can be rainy. Summer is very hot in Frankfurt but again, there is a great buzz in the city as the locals really make the most of the good weather and outdoor facilities. Autumn is a lovely time to visit too but the winters can be very cold and windy. Although, winter is the most magical time to visit Frankfurt thanks to all the festive lights and markets.
---